In the heart of Vancouver's West End, is Beetbox, the super-trendy and casually cool spot offering plant-based comfort food. From delicious burgers and sandwiches, to satisfying wraps, snacks, salads and a full bar, Beetbox is all about getting your comfort on, quickly and with no hassle.
Simply put…they offer some of the best vegan food in Vancouver.
Now, as Vancouverites are bracing for a heatwave and the rest of the summer heat, BeetBox is jumping in yet again and to save the summer in their fabulous collab with none other than your friendly neighbourhood ice-cream spot Rain or Shine.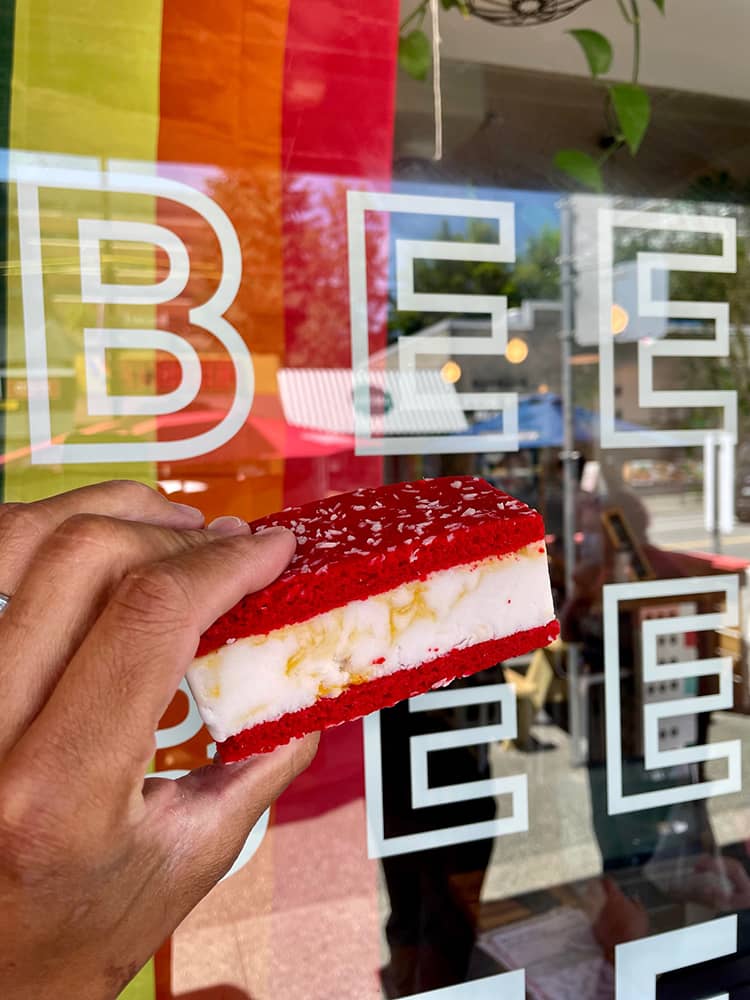 Together, Beetbox and Rain or Shine are kicking off with a summer-long series of dairy-free 'ice-cream' sandwiches. First up on the menu is a dreamy-creamy coconut-base 'ice-cream,' with a mango swirl, and all that goodness sandwiched between a Beetbox ginger coconut cookie.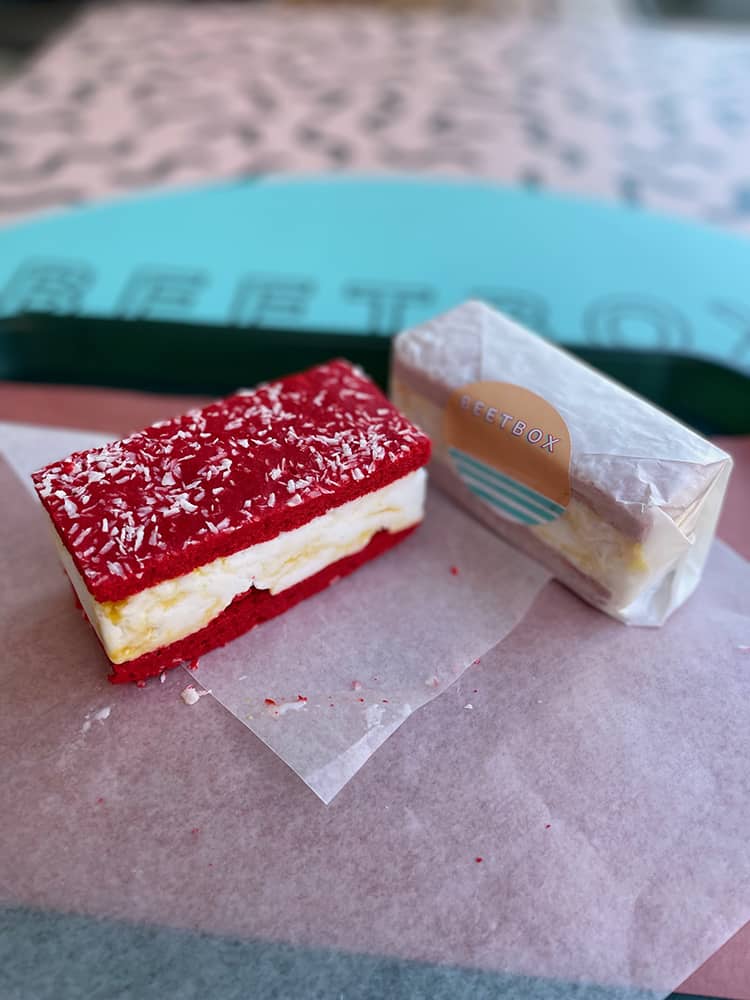 But, is that all they've got?
Nope. There will be more super exciting flavors added to the menu all summer long! Check out their Insta for updates.
So, what are you waiting for?
Get your ice-cream sandwiches at Beetbox. Today!
Price: 
Coconut-base ice cream sandwich – $6.00
Available for dine-in and pick up.
Address: 1074 Davie Street Vancouver, BC V6E 1M3
Website | Instagram | Facebook
Beetbox is part of our Noms Magazine Restaurant Member. Members who are part of our exclusive paid membership are able to submit promotional and newsworthy updates or activities that are shortlisted by our editorial team. For more information about our restaurant and food brand membership, visit here.
The following two tabs change content below.
Latest posts by Noms Magazine (see all)