If a stellar juicy burger makes your heart (and stomach) SING…then you're in serious luck.
After presenting Vancouverites with an easy and better way to make some damn good smash burgers at home, with their DIY burger kits, owner Bohdi Valentine and Burgerland Smash Up are going on wheels.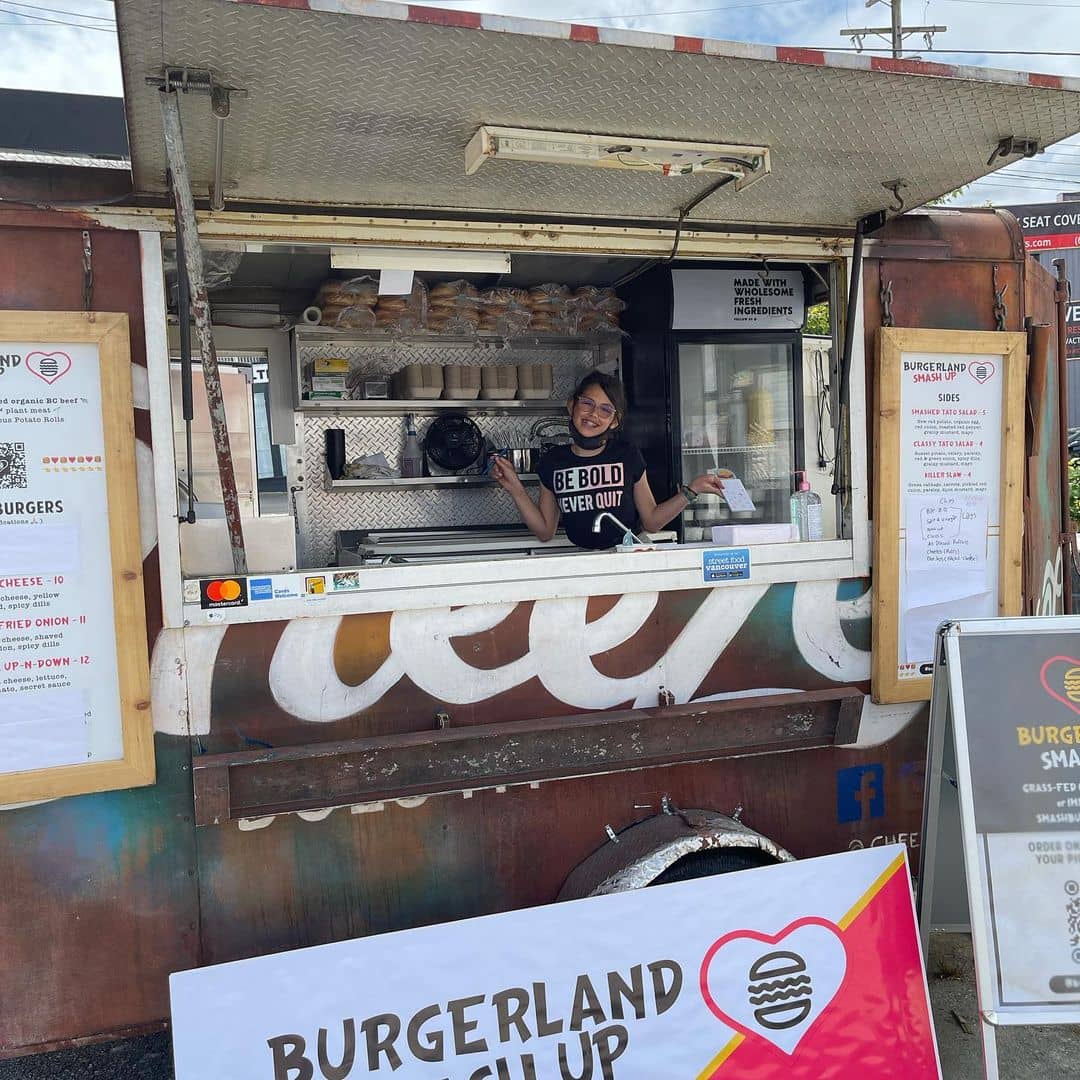 You may also like: The story behind Burgerland Smash Up
Their new food truck will be popping up at various breweries and hot spots around the city, slinging their juicy burgers including: Classic American Cheese, Oklahoma Fried Onion & Cheese and California Up-N-Down.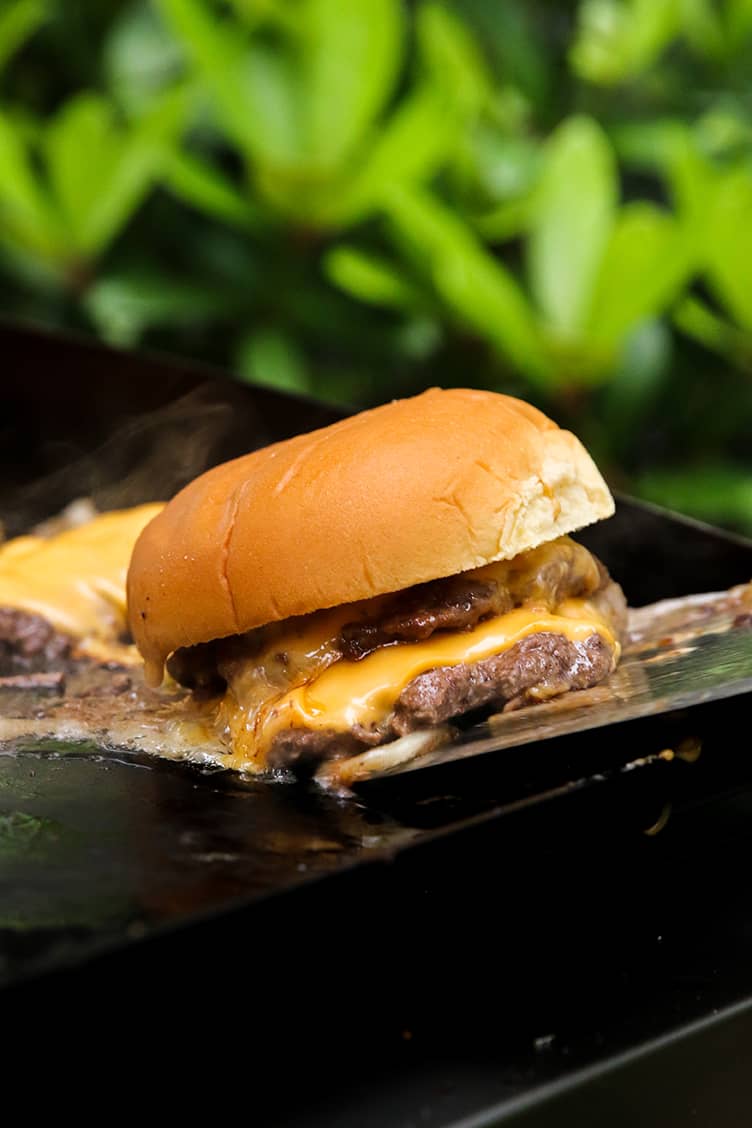 Upcoming pop-ups:
August 14, 2021 – Steel & Oak Brewing Co. 3PM – 10PM
August 15, 2021 – Locarno Beach 10:30AM – 8:30PM
August 19, 2021 – Keefer Yard 4PM – 11PM
August 20, 2021 – Dageraad Brewing 3PM – 9PM
August 21, 2021 – Dageraad Brewing 12PM – 9PM
These are just SOME of the spots you can find Burgerland Smash Up's food truck at. For their full schedule, check out their events page. 
And I know what you're thinking – are they still doing their DIY smash burger kits?
Yep – you can still get your hands on kits via. Their website and enjoy some delicious burgers at the comfort of your own home.
Burgerland Smash Up is part of our Noms Magazine Restaurant Member. Members who are part of our exclusive paid membership are able to submit promotional and newsworthy updates or activities that are shortlisted by our editorial team. For more information about our restaurant and food brand membership, visit here.
The following two tabs change content below.
Noms Magazine
Noms Magazine is a food lifestyle publication based in Vancouver. Our goal is to help you easily find the best food and things to do in the city!
Latest posts by Noms Magazine (see all)