Looking for something to sweeten up and freshen up your day?
Just in time for Spring to arrive in the city, Chinatown's French-Asian cafe bakery, Buttermere Patisserie, has launched new items that will satisfy your dessert cravings.
Whether it is for the whole fam or for yourself to fully indulge, you'll be singing in joy as you take a bite of one of these photogenic and delicate goodies!
Buttermere Signature Cake Rolls
These aren't your usual T&T roll cakes. They're light, fluffy and a real beauty (they really leave an impression). Choose from 6 flavours that are iconic and loved by Vancouverites:
Matcha Red Bean
Matcha sponge, matcha ganache, red bean whipped cream, matcha macarons, strawberry pocky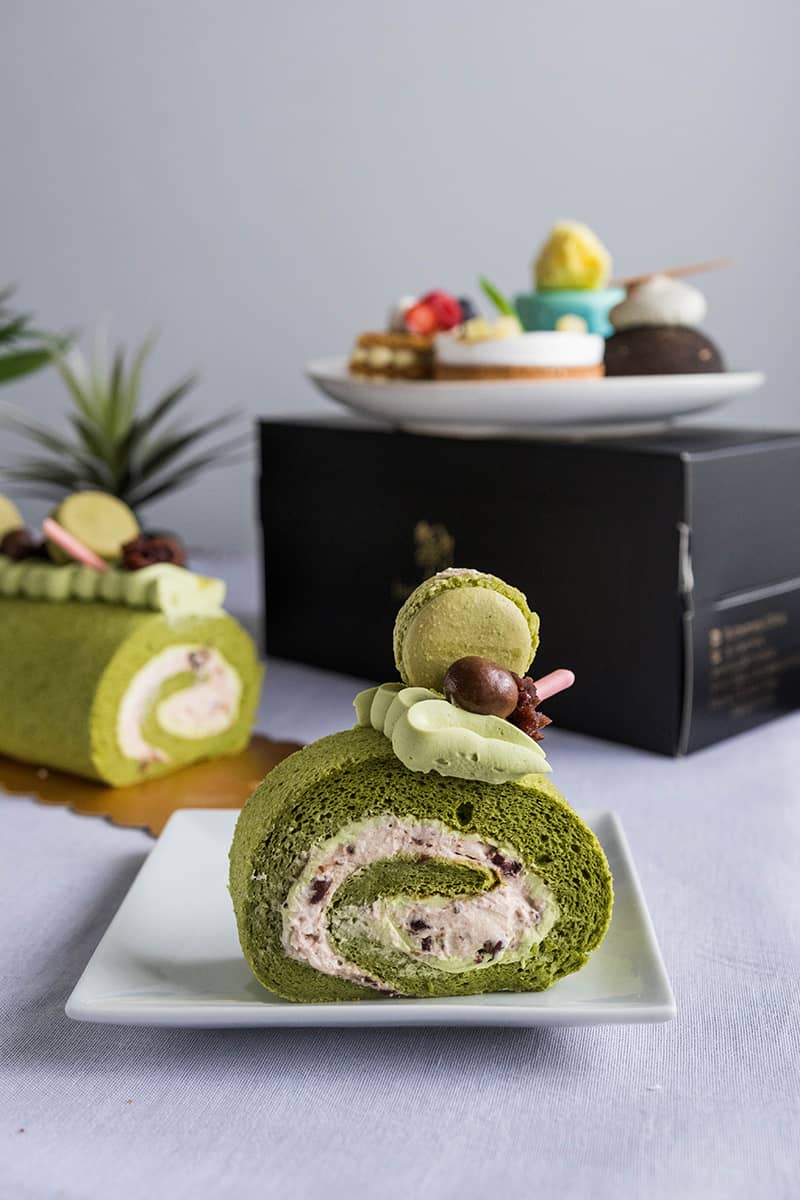 London Fog
Earl grey sponge, london fog ganache, chocolate cookies
Red Velvet
Red velvet sponge, honey yoghurt, fresh strawberry
Oreo
Charcoal sponge, toasted milk ganache with oreo crumbs, oreo
Thai Milk Tea
Thai tea sponge, thai milk tea ganache, meringue candies, fresh berries
Dairy Cow
Dairy cow pattern sponge, toasted milk ganache
Buttermere's signature cake rolls are available for pre-order in full-size and 8-inch cake rolls on their website or walk-in at their cafe.
Petit Fours of Mini Pastries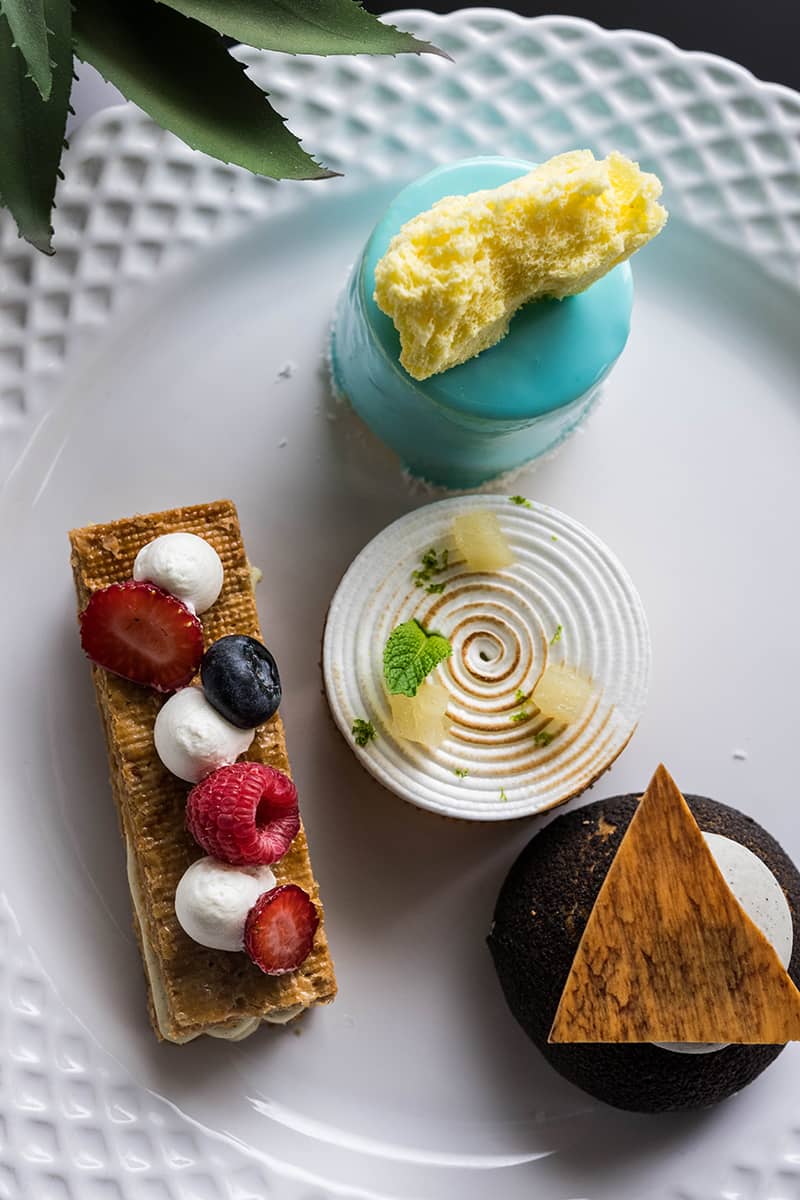 The Petit Fours are a set of Buttermere's new café mini pastries, each wildly delicious and beautiful. The set was created to help indecisive people (like us) to be able to enjoy 4 our of 6 items:
1. Citron Tartlet
Pate brisée / London fog sponge / lemon curd / torched meringue / yuzu cube / mint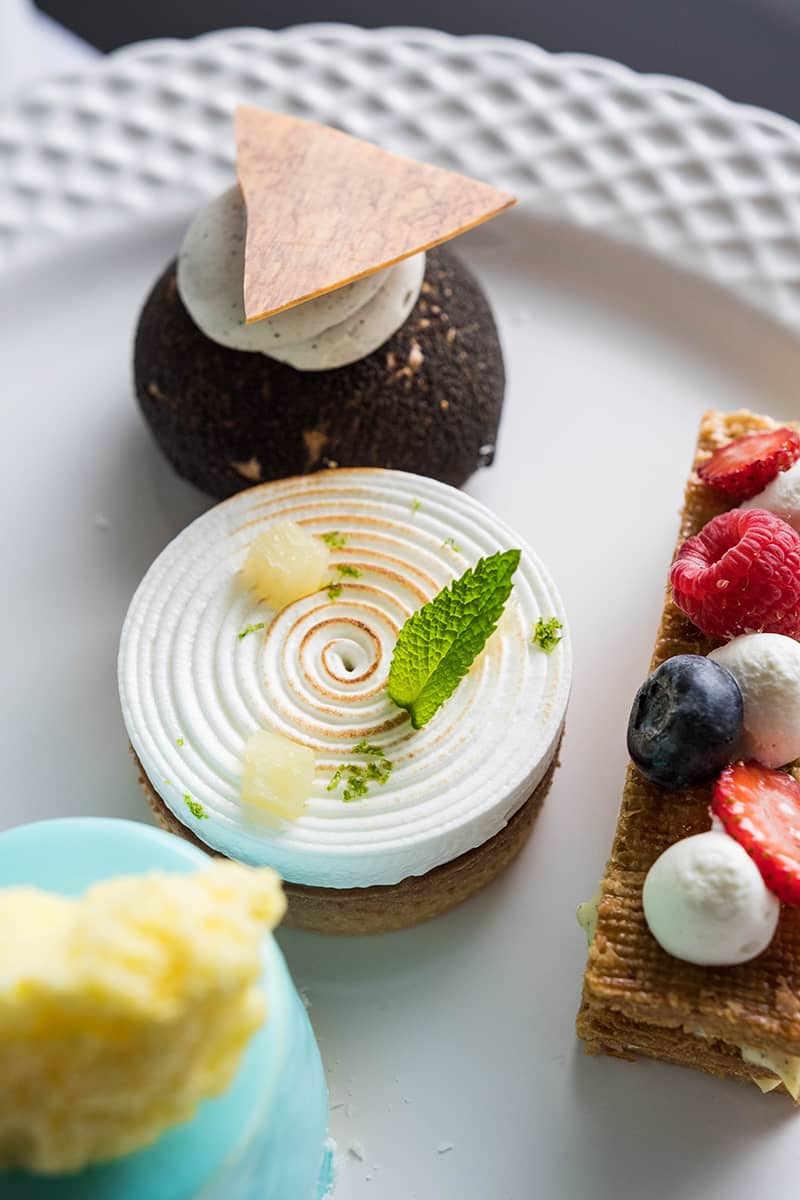 2. Exotic
Coconut dacquoise / mango jelly / banana cremeux / passion fruit mousse / coral crunch / white glaze / shredded coconut
3. Mars
Choux pastry / rocky crust / mango custard / sesame sponge / fresh mango cubes / sesame ganache
4. Amazon
Walnut light brownie / raspberry jam / chocolate ganache / chocolate mousse / red glaze / gold leaf
5. Fruity Loop
Apricot mousse / light matcha sponge / mandarin jelly / fresh mango, raspberry, pistachio / hazelnut praline feuilletine
6. Mille-feuille
Puff pastry / vanilla custard / whipped cream / fresh berrie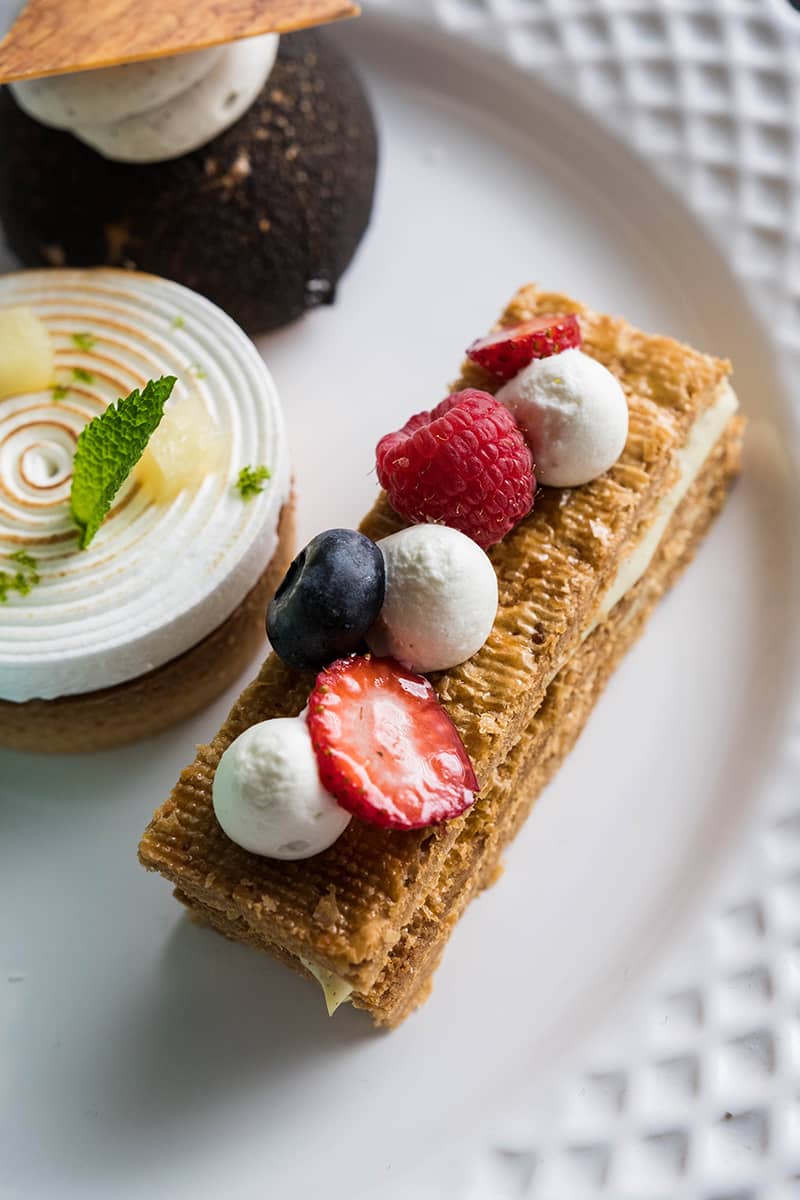 The Petit Fours is only available from Thursday – Saturday only and for online order or take out,
For more information about Buttermere, head to their website or Instagram.
The following two tabs change content below.
Latest posts by Noms Magazine (see all)