---
If you're looking for some Easter treats that are sure to please, Chez Christophe has got the goods.
Their Easter 2022 Collection is now available until the Easter long weekend!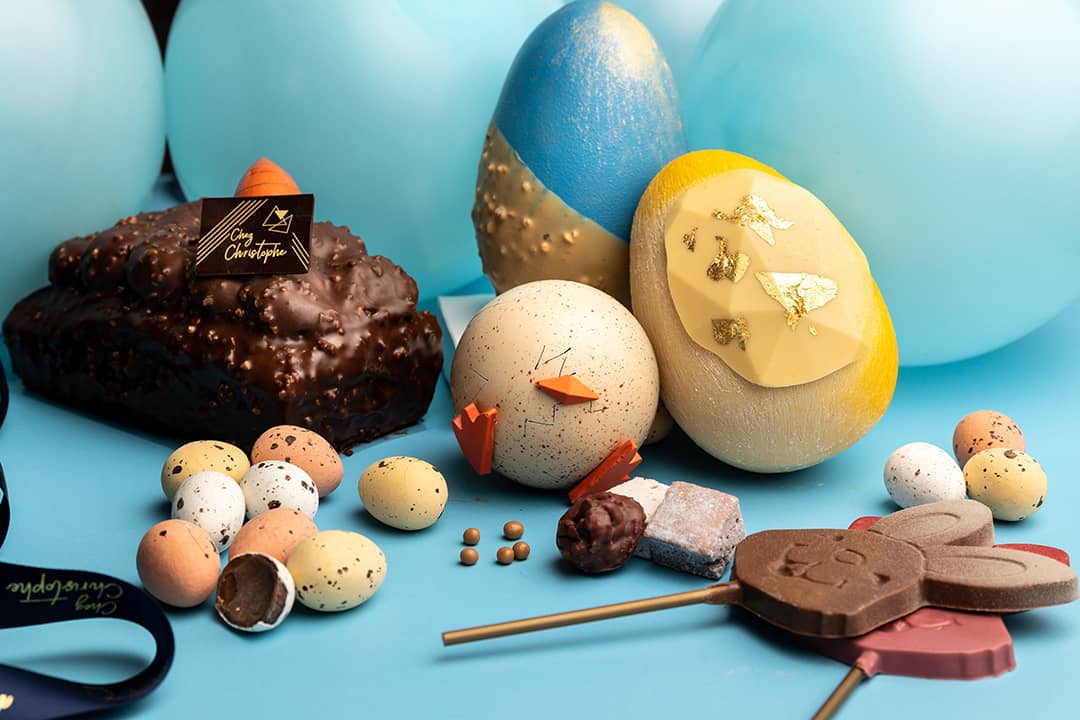 All Chocolate Showpieces are now available in-store and their desserts (Bunny Butt and Hot Cross Croiss) are in store.
This year their Easter Smash-Able returns. Break open a chocolate shell to find marshmallows, raspberry chocolate clusters and crispy chocolate pearls. The Easter Showpiece Eggs are available in 4 different kinds this year including Tropical, Dragon, Sapphire and Ruby.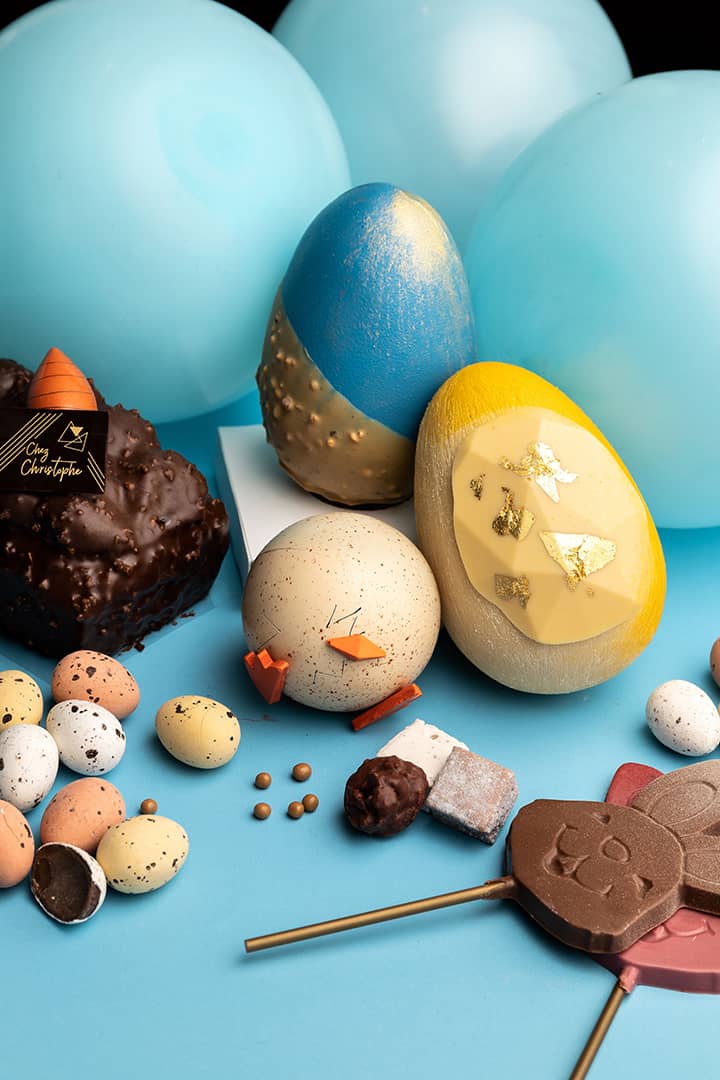 Chez Christophe also has 5 different kinds of chocolate bunny lollipops (42% Milk Chocolate, 35% Caramelised White Chocolate, Ruby, Dark and Tropical Lollipops) All items are shippable across Canada. 
Their limited-edition dessert is "Bunny Butt" – carrot cake, raspberry confit, dark chocolate cream cheese mousse on a hazelnut crumble base. ($7.65). Additionally, Hot Cross Buns meets Croissants! Returning is the Hot Cross Croiss ($4.45) a croissant swirl with cinnamon cardamom pastry cream, raisins and orange rum glaze.
They are also introducing a special Easter-themed Travel Cake as well – "Carrot Cake" – carrot hazelnut cake, cinnamon ganache, glazed with dark chocolate and caramelized hazelnut pieces ($20.95).
The Travel Cake is available in-store only at both our locations. 
But to make sure you get your hands on these sweet Easter goodies, consider pre-ordering ahead online so you won't be disappointed!
Chez Christophe is open Tuesday to Saturday from 9:00am to 5:00pm. And will be open on Good Friday, April 15, 2022 at both locations.
Address:
-4717 Hastings St, Burnaby, BC V5C 2K8
-1558 Johnston Rd, White Rock, BC V4B 3Z7
Website | Instagram | Facebook
---
This update was prepared by Chez Christophe
Chez Christophe is part of our Noms Magazine Restaurant Member. Members who are part of our exclusive paid membership are able to submit promotional and newsworthy updates or activities that are shortlisted by our editorial team. For more information about our restaurant and food brand membership, visit here.