The classic and beautiful Water St. Cafe sits right across from the Steam Clock in historic Gastown, and takes each diner on a memorable journey right into another era. At present, their outdoor patio is serving customers in safety, comfort, and their usual iconic style.
Is that all they're doing?
Of course not! There's an event starting May 29th, and everyone's invited.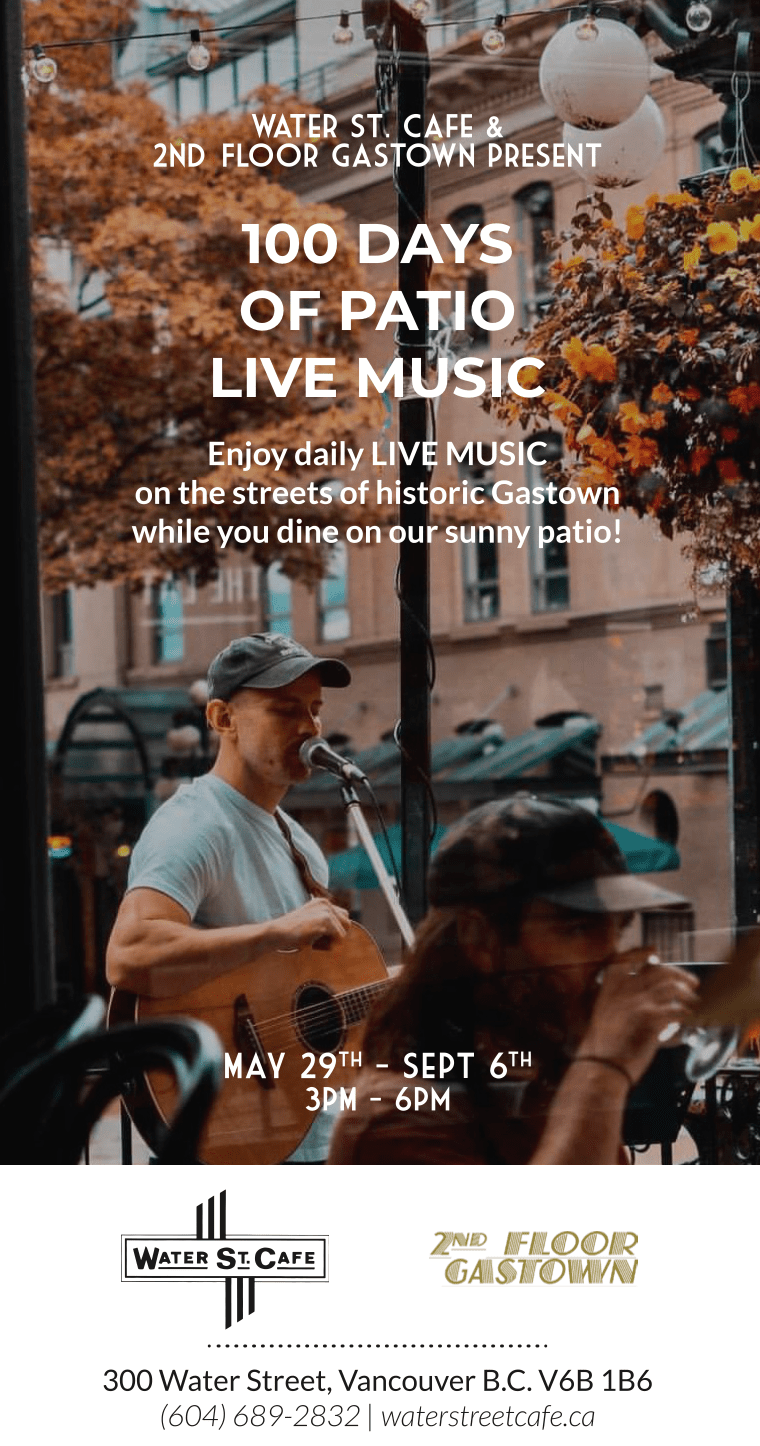 Bringing you 100 Days of Patio Live Music, the Water St. Cafe is all ready to get you into the groove and make you forget all your summer blues. They will be featuring a range of Vancouver's best local musicians all summer long and just for you!
Enjoy a glass or two of wine, feast on a dish of mushroom gnocchi, or stuffed french toast, and finish with a chilled sorbet. Really, order whatever you like, because their full menu is available all through the event.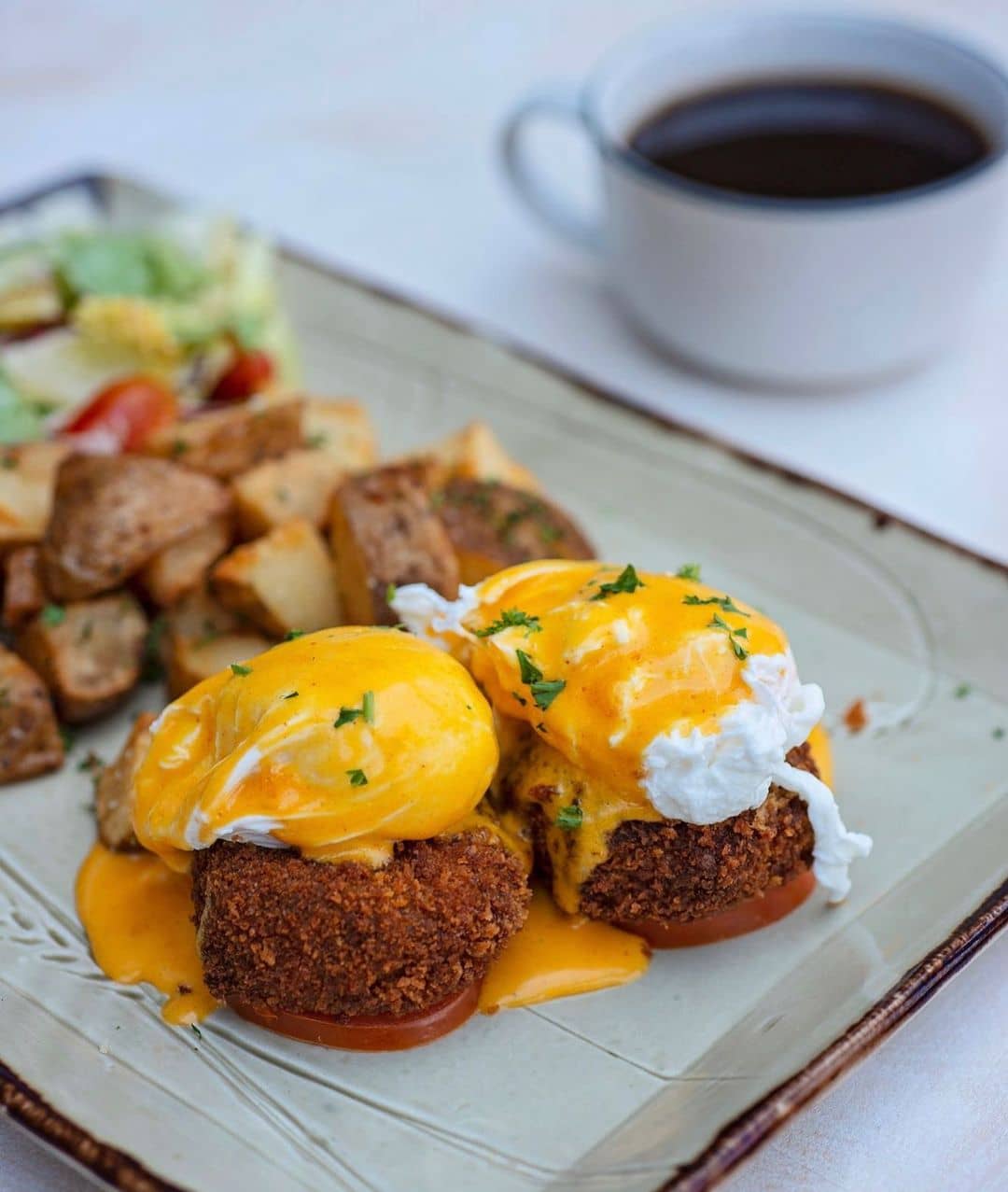 Head right over to their website or socials and learn more about this fabulous summer event. Don't forget to reserve your table!
Address: 300 Water St, Vancouver, BC V6B 1B6
Website | Instagram | Facebook
P.S. their sister restaurant on the Island, Qualicum Beach Cafe is also holding a live music patio extravaganza!
The following two tabs change content below.
Latest posts by Noms Magazine (see all)