Let's be fair – when it comes to burgers, our neighbours down south is way ahead of us.
Sure – you can go out into the city and get a pretty good burger. However, that's not the case if you're looking to whip one up at home. Even firing up the backyard BBQ you'll end up with a pretty mediocre burger.
Well that's where Burgerland Smash Up comes in – a burger kit that has all the ingredients for you to make some smashing juicy burgers at the comfort of your own home.
We spoke with owner Bodhi to hear how Burgerland Smash Up got started, what makes them different, and what he would say to those who never tried his burgers:
Can you tell us about yourself and your background?
[Bodhi]: Absolutely! My name is Bodhi Valentine, I'm 45 years old, I've got three children I'm madly in love with, and I'm obsessed with burgers. Oh, and I'm the owner of Burgerland Smash Up.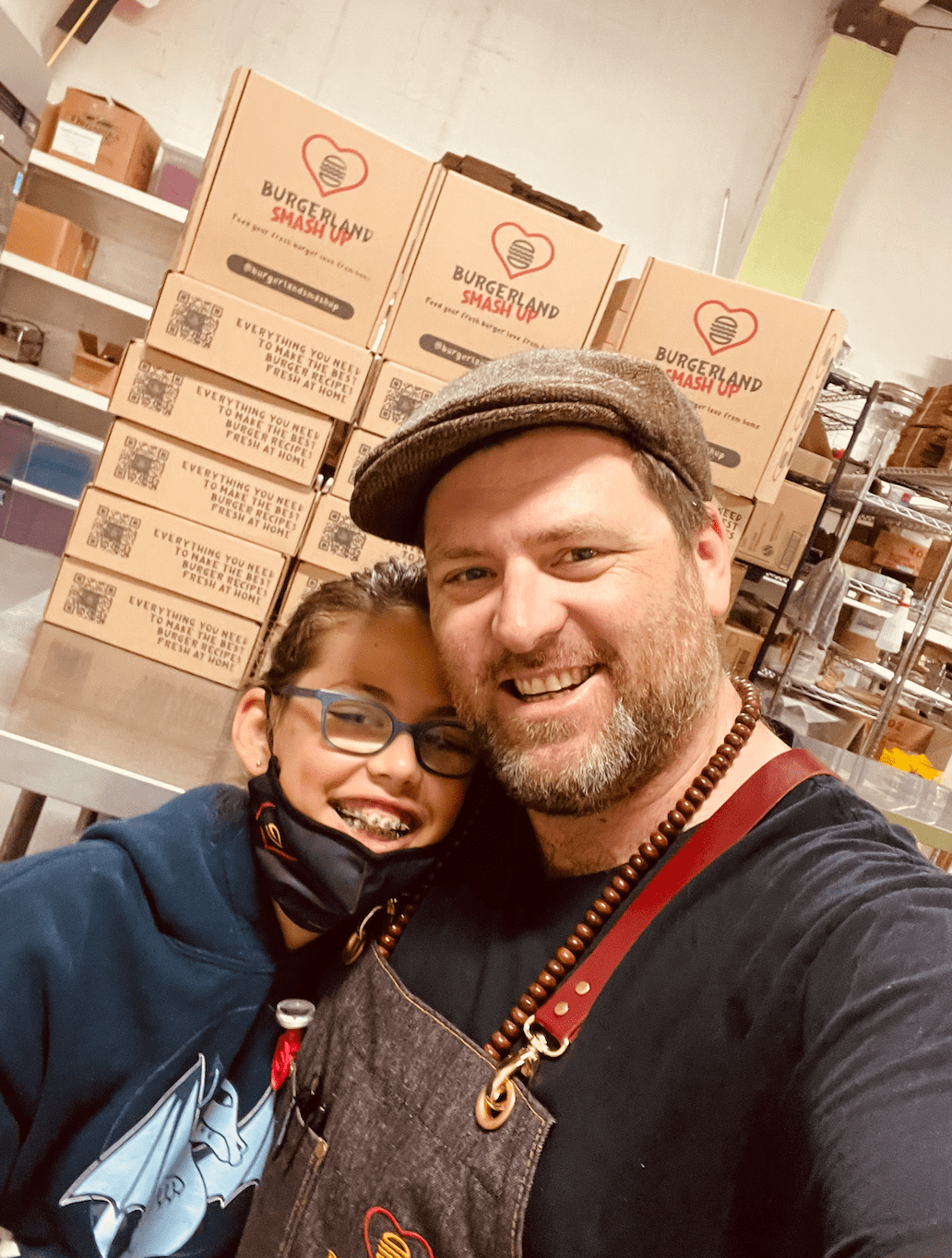 I worked in restaurants for 25 years while pursuing dreams of rock stardom before getting a "real job" in marketing and design when those dreams fell apart. So after much personal growth and mindful reflection, now feels like the perfect time to bring my burger dream to Vancouver.
How did Burgerland Smash Up get started? What made you create a burger kit all of a sudden? 
[Bodhi]: I originally wanted to open a burger stand called Hamburger Time Machine. The concept was to introduce Canadian diners to the many different regional styles and cooking techniques I learned about while working and traveling across the US. I toyed with that idea while working my 9-5 career in tech startups.
Then, like so many others, I found myself laid off in November due to COVID and decided it was time to finally invest in my vision for helping others make better burgers. I'd seen so many local entrepreneurs emerge on Instagram, selling their cookies, cakes, and other culinary passions, so I put out a burger poll to test the hunger for my idea in the market.
After receiving nearly 400 responses filled with such enthusiasm, I felt like more fellow burger lovers were out there, wanting to raise their home burger game but struggling to find the best ingredients.
What's the deal with your burgers? (ie. what makes them so good?)
[Bodhi]: I believe that smashing balls of meat into a hot, flat surface, the original burger cooking technique, will always make the perfect burger experience. 
Meat is the star of the burger show, or at least it should be. A burger is such a simple food but gets so overcomplicated and stuffed with competing flavours and textures. If you can't taste the meat, then really, it's just a glorified sandwich.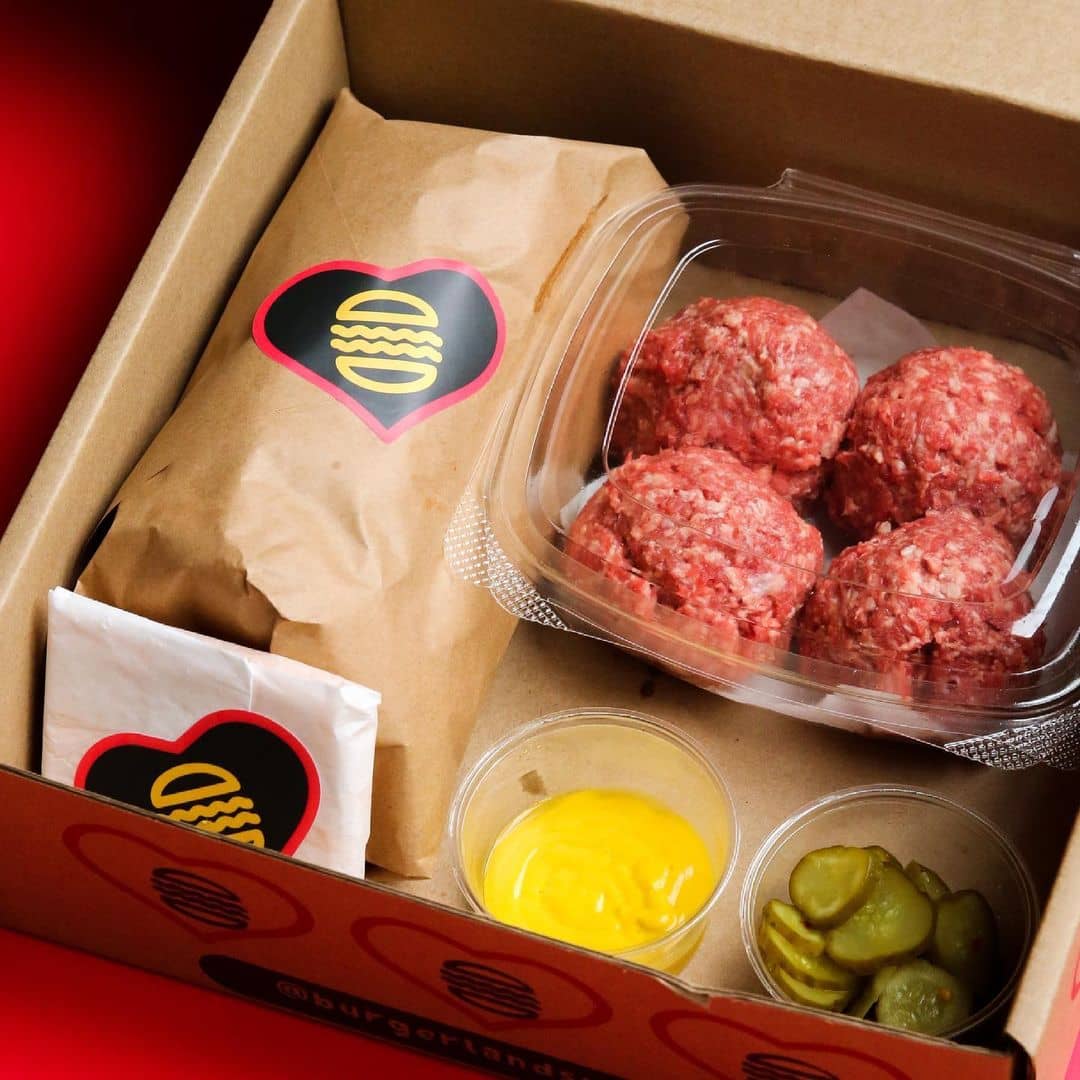 We've partnered with Two Rivers Meats, who freshly grind the best grass-fed, organic BC beef from the Blue Goose Cattle company to our exact specifications, making for the perfect happy Smashball, which leads to the ideal Smashburger experience for our customers. 
On the other side of the burger equation is the bun. It has to be the perfect combination of optimal size, squishiness, and, of course, flavor. We've now sourced the quintessential burger companion and are incredibly proud to be able to offer Martin's Famous Potato Rolls. It's a must-have and is famous across the US for good reason.
How did you decide on the types of kits/flavours?
[Bodhi]: We're not trying to reinvent the wheel; the best recipes have already been created! Instead, it's our goal to elevate the classics with premium ingredients and develop a more sustainable packaging and business operations approach.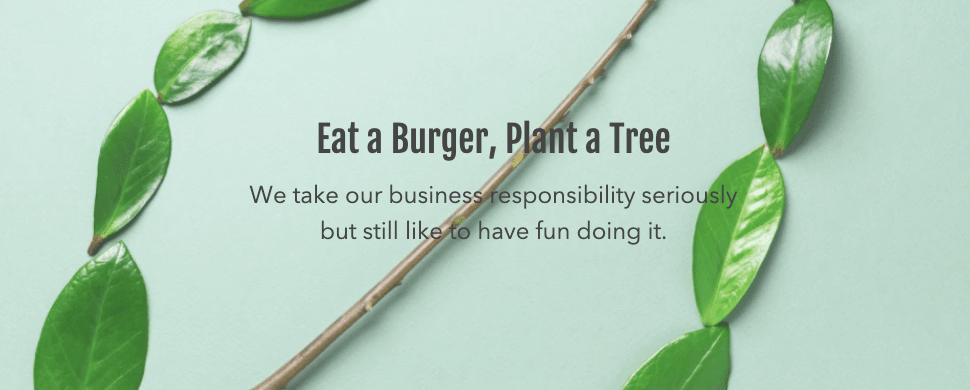 The plan is to establish a few core recipes and then introduce a rotating selection of guest stars throughout the year. Our mission is always going to be to help home cooks make better burgers, of course.
Still, it's also an opportunity to share some unfamiliar regional recipes so that they can experience interesting new flavour profiles while also learning a little more about burger culture, its fascinating history, and the evolution of the culinary art form.
What's the most popular kit? And your personal favourite and why?
[Bodhi]: Hands down, it's our California UP-N-DOWN. Not surprisingly, as it's directly inspired by IN-N-OUT's Double Double (double meat, double cheese). So many people are familiar with this famous chain, and some are incredibly obsessed with it, and we love the idea that we can help them create or recreate those same nostalgic burger feelings from the comfort of their own homes.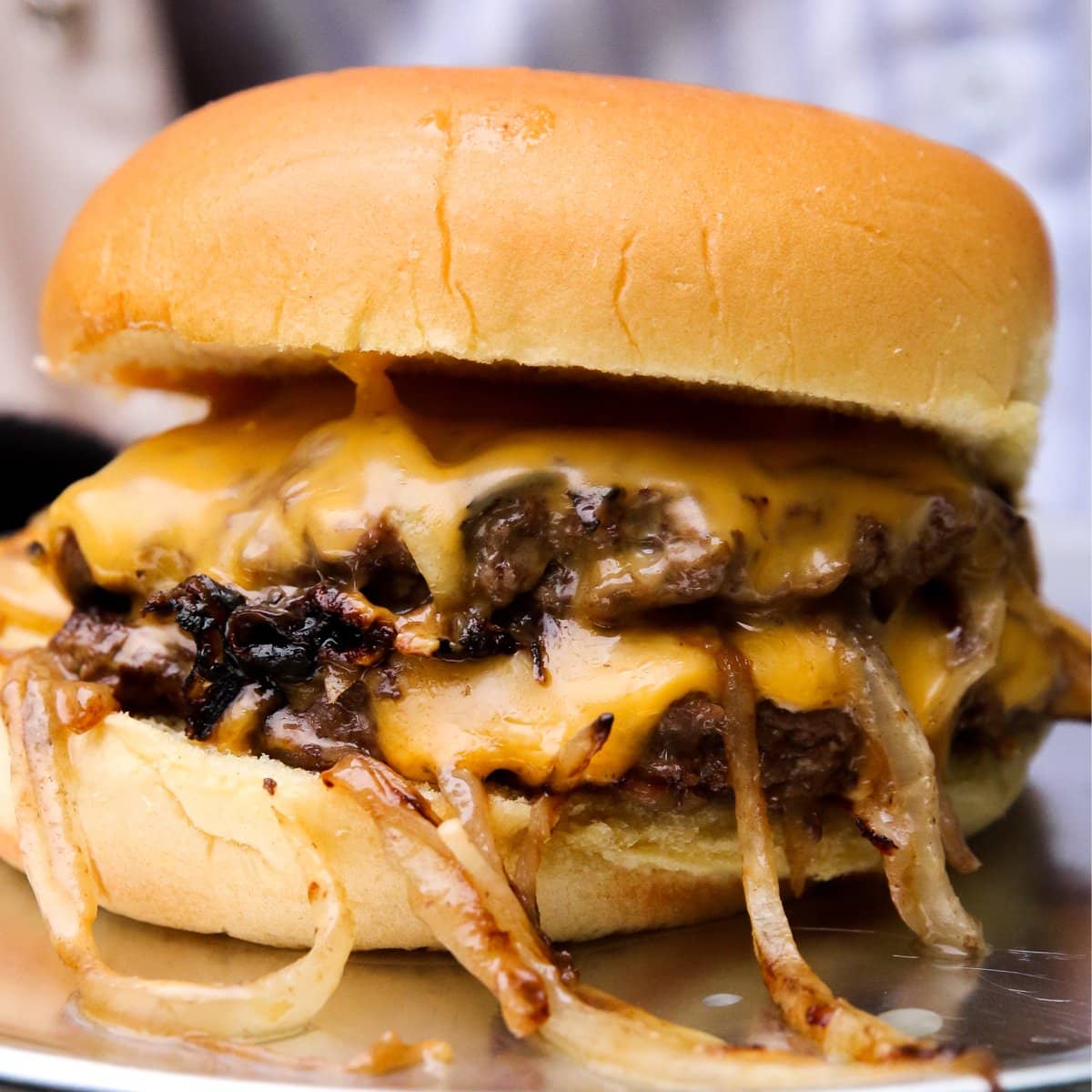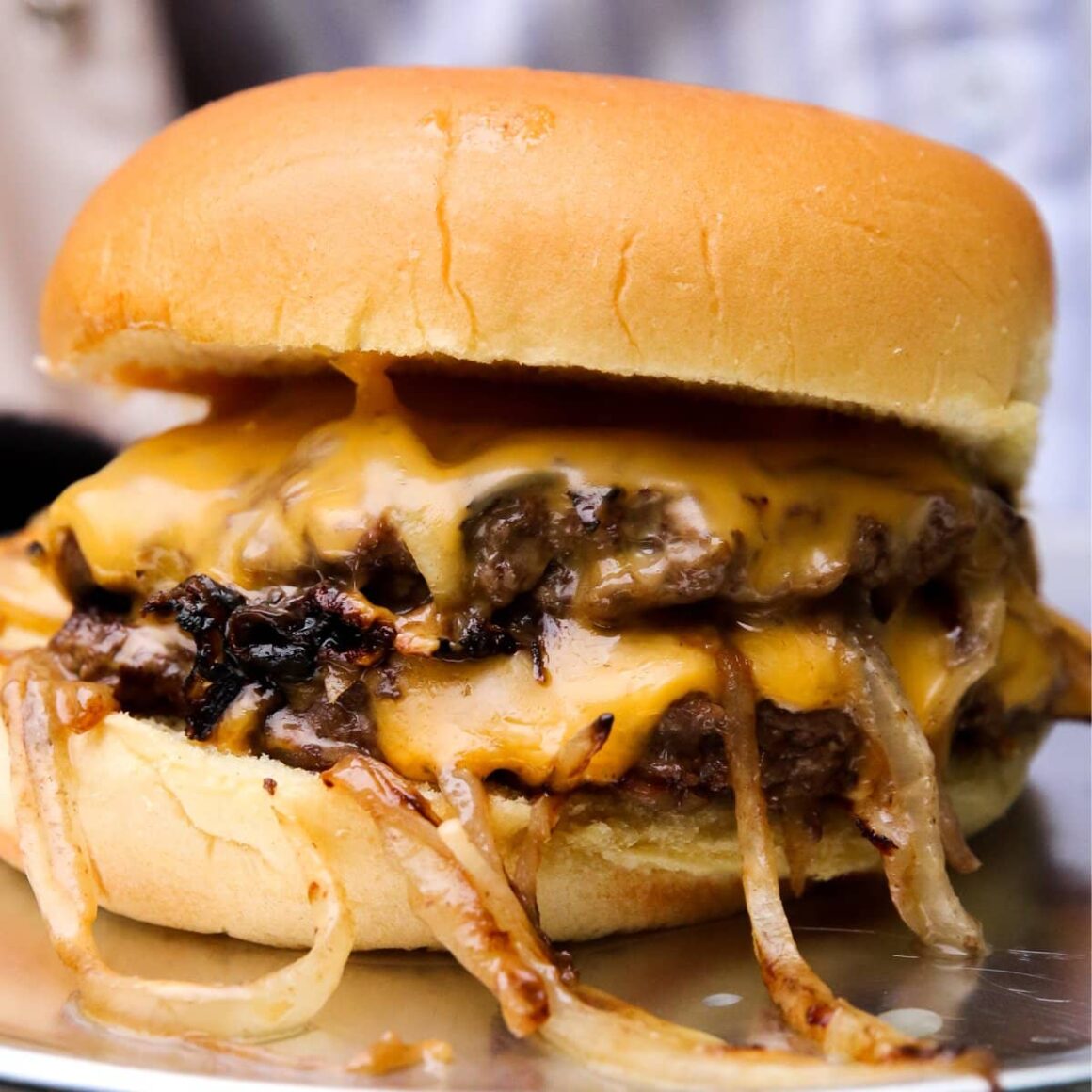 As for me, the Oklahoma Fried Onion & Cheese really changed the burger game for me. Not only does it hit all of the senses for me, but the flavour is so pure. Here's a prime example of how a regional style and technique evolved to create something extraordinary but that most people north of the border have probably never heard of. It wasn't until I watched burger scholar George Motzs' documentary Burger Land, which clearly inspired the name of our company, that I learned that, much like American BBQ, there are distinct differences in tastes and techniques from state to state.
But, once I got his cookbook and saw how simple, lightning-fast, and dang tasty the "Okie" was, my whole approach to home burgers changed, and everyone kept telling me they were the best burgers they'd ever had. I want everyone at home to understand; you too can have the best burgers in town when you have the best ingredients and a few quick tips!
Do you have any memorable or "I can't believe this happened" stories during the last few months of starting Burgerland Smash Up?
[Bodhi]: Oh, man. Well, getting to work so closely with my eldest daughter, Bella, has been so wonderful. Of course, all the kids are super pumped, but she's now at that age where she can help, and I'm so grateful that she actually wants to help her dad. I hope this business continues to grow to have the same opportunity with my "little ones," Chloe and Charlie.
There have also been some really cool opportunities that emerged with some legendary sports broadcasting tandems. Morning show radio hosts Mike Halford and Jason Brough were the first to express excitement about Burgerland and the first taste-drive one of our Smashburger Kits.
Mike then texted a photo with John Shorthouse, who replied that he was jealous, and so next thing I knew, I was at Rogers Arena meeting Shorty and John Garrett and bringing them a bit of burger love. Little did I know until the next day that Dan Murphy had taken some behind-the-scenes pics of them with their Kits and that they'd also talked about them on the pre-game show!
One of the real tragedies of the pandemic has been the lack of Cheech/Shorty food picks. So here is a timeline cleanser of them with their burger boxes. ? ? pic.twitter.com/TKq7kAF9iE

— Dan Murphy (@sportsnetmurph) May 4, 2021
Then I saw producer Ryan Henderson wearing an IN-N-OUT tee on the Donnie & Dhali show on Chek and reached out to see if he'd be up to taste-drive our "Cali." He was pumped and on Monday I bring down three Kits and end up chatting with Ryan, Rick Dhaliwal, and Don Taylor, who I watched every single night on Sports Page back in the day. To have them rave about our Kits on their show was definitely a highlight!
I'm a sports lover as well, so it's been great getting to feed some of these guys I feel like I already know!
Final words to those who haven't tried your stuff yet?
[Bodhi]: When you want to make better burgers; whether it's at home on the stove or BBQ or when you're going camping or meeting friends at the beach, everything you need to make four of the best burgers is included in every Kit…for only $40.
You cannot get better stuff anywhere else, nor can you enjoy the experience as much as when you Smash Up with your friends, family, or people you work with. I genuinely believe this.
---
For more information about Burgerland Smash Up or to get your own kit, visit their website or social accounts.
Website | Instagram | Facebook
Local Noms is all about spotlighting and introducing local B.C. food brands that are outstanding and worthwhile to try. Know a local food brand that should be featured? Contact us and let us know!
The following two tabs change content below.
Latest posts by Noms Magazine (see all)