For most people, the word "peas" may make you think of a small green vegetable that you might find on your dinner plate. Instead, it is the base to an entirely new kind of milk alternative that's changing the game.
In recent years, there's been an explosion of interest and market for plant-based food and beverages – milk alternatives being one that has risen to a $22 billion market. Soy, almond, and oat milk have been the most popular milk alternatives on the market; where brands like Starbucks has even offered these plant-based options for customers to choose from.
Based in Sweden, Sproud separates itself from the other plant-based milk alternatives by using a pea-protein source. They boast that it is the most sustainable, as it uses even less water than almond or oat to make (a huge reason people knock on the regular milk process) and still the perfect option to pair up with your daily cup of joe or cereal.
We spoke with Sproud CEO and Co-founder Maria Tegman about how they started, what the deal is with pea protein, surprising ways she's seen Sproud used and more.
Can you tell us a little a bit about yourself and your background?
My name is Maria Tegman and I am a driven entrepreneur and dedicated mother of two based in Malmö, Sweden. Currently, I am CEO and one of the founders of Sproud, a maker of sustainable, plant-based milk alternatives with a growing international presence. Prior to establishing Sproud, I began my career as a trainee straight out of college at Nordic food giant, Orkla Foods, where I subsequently spent more than 15 years in senior positions developing some of the group's most successful and iconic brands.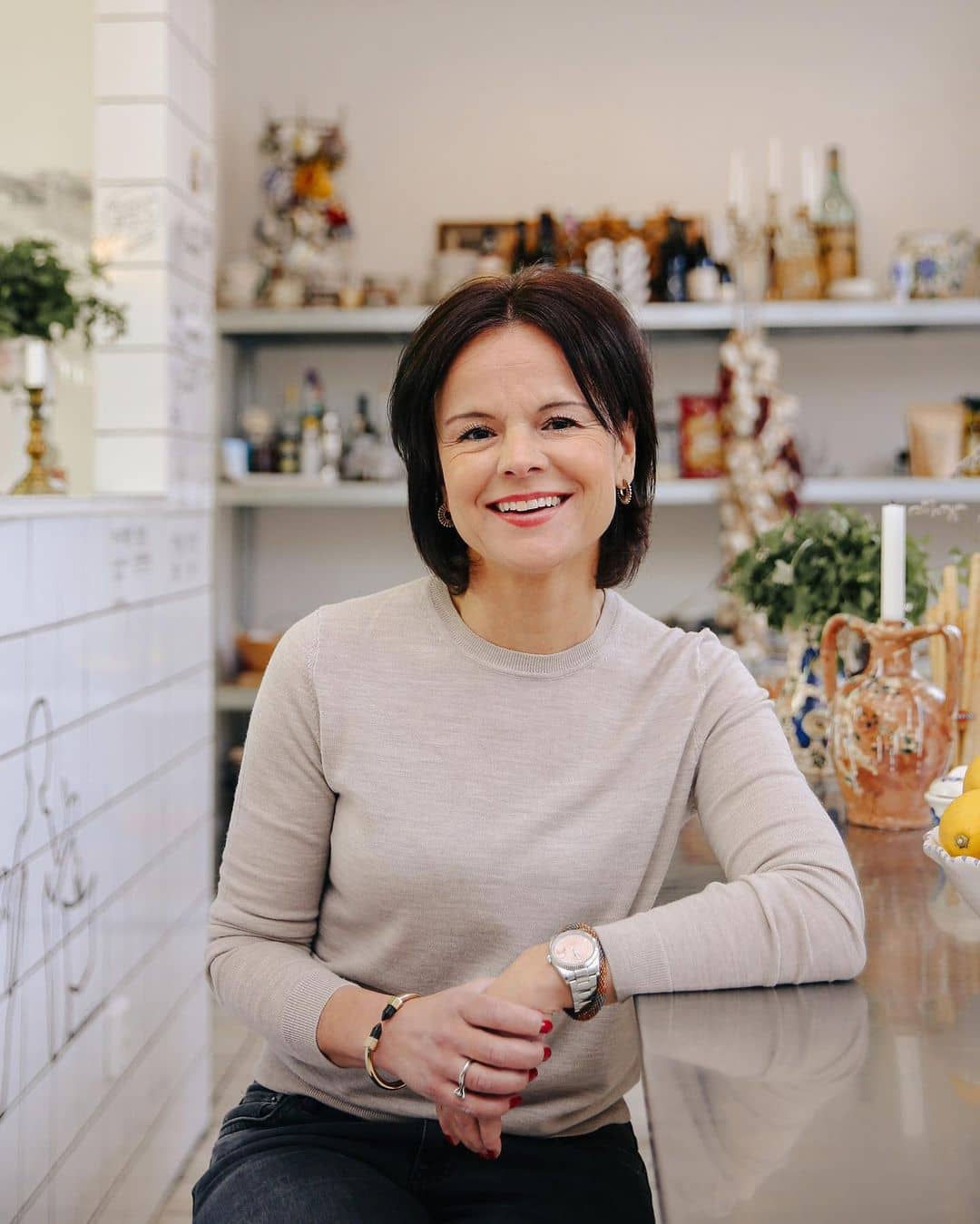 During my time at Orkla, I pioneered some of the company's first plant-based and sugar-free product offerings. I witnessed a whole new generation of consumers adopt vegan and vegetarian lifestyles, something that, at the time, was brushed off by most food manufacturers as a fad that would soon pass. However, I believed that this was indicative of a permanent shift, and a clear opportunity to create positive societal change.
In 2010, I launched granola brand, Paulúns, which is now one of the best-selling health food brands in the Nordics. This ultimately led to the founding of Sproud, together with my partners Christopher Robertson (R&D and Supply Director) and Nicklas Jungberg (Chairman of the Board) in 2017.
Where did the idea for Sproud come from? What was the event/moment that triggered the idea in the first place?
When we founded Sproud, we knew we wanted to create a plant-based product range that could capitalize on the quickly growing consumer interest in vegan and vegetarian products – a trend that we knew was here to stay. We quickly realized that creating a product that was focused on the importance of taste and on having a positive impact on our climate needed to be our top priority. We felt strongly that this formula would be the key to achieving success in the marketplace while continuing to remain aligned with our own personal convictions to do something that was good for both people and the planet.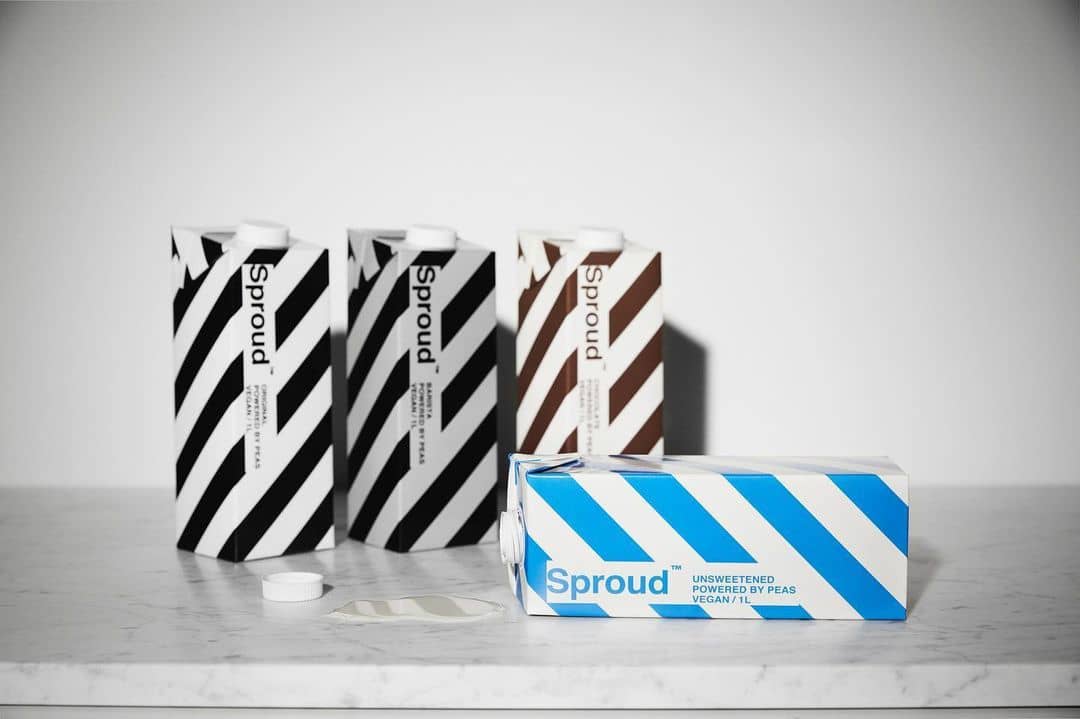 This vision soon led us to the yellow split pea as the perfect base for a line of protein-rich, plant-based beverage alternatives. The yellow split pea became the base for our range of Sproud products as it allowed us to achieve a pleasant, neutral taste and smooth texture, all while being kind to the environment. 
Sproud is all about bringing people together around a shared passion for plant-based alternatives and sustainability. Our goal from the start has been to create an authentic connection with people who value transparency and authenticity by providing quality products that not only taste incredible but do better for the environment.
What's the deal with pea protein? What are the benefits? (a good time to explain why peas & how it can be better than other alternatives like oat, almond, etc.)
The production of yellow split peas requires minimal use of water, land, and carbon. Pea cultivation also adds nutrients back into the soil, making them one of the most sustainable sources of plant-based protein. The innovation of Sproud lies in the company's unique ability to create products with a taste, texture, and nutritional profile that closely resemble dairy milk. This is made possible through a unique, proprietary blend of protein from yellow split peas, GMO-free oils and syrups, fortified with essential vitamins.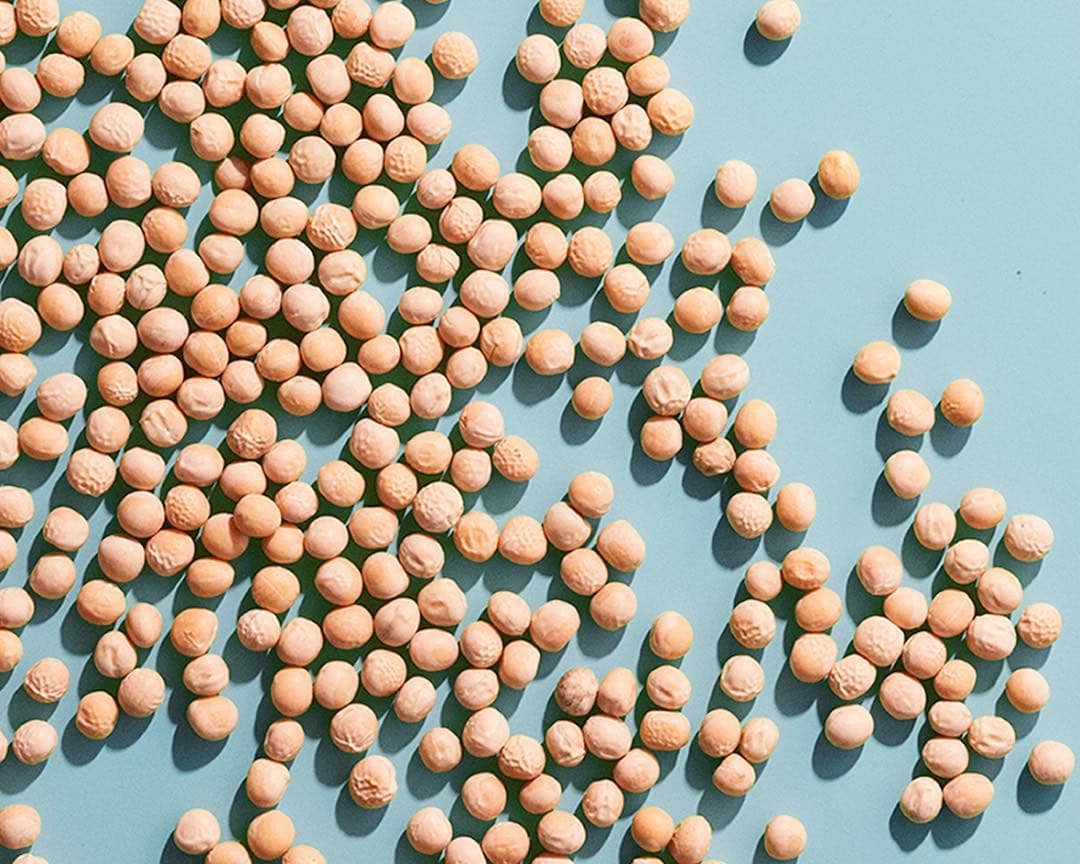 All of Sproud's products contain low essential amino acids and are free from lactose, gluten, and soy. When compared to alternatives, Sproud contains triple the amount of protein found in oat milk and five times the amount found in almond milk, as well as far less sugar. Pea-based production has also allowed Sproud to remain totally allergen-free (no nut, soy, gluten or dairy). Sproud's pea-based products also don't need to be refrigerated until opened, making it possible to reduce our carbon footprint even further (while also boasting an impressive 365-day shelf life).
What's your favourite way of using Sproud? What was one surprising way you've seen it used?
Sproud is available in four unique varieties: original, unsweetened, barista and chocolate, and is conveniently interchangeable with dairy milk at a one to one ratio in any recipe. Sproud's barista blend was specially designed with coffee lovers in mind and, unlike most other plant-based alternatives, is easy to froth – making it a seamless replacement for dairy when creating the perfect espresso-based beverage.
Personally, I love to use Sproud every morning in overnight chia pudding. I let the chia seeds and dinkel wheat soak overnight in Sproud Unsweetened and some yogurt of choice, then in the morning I top it with bananas and walnut for a perfect breakfast. My kids love the chocolate Sproud blend and my husband says that Sproud is the best for making fluffy pancakes.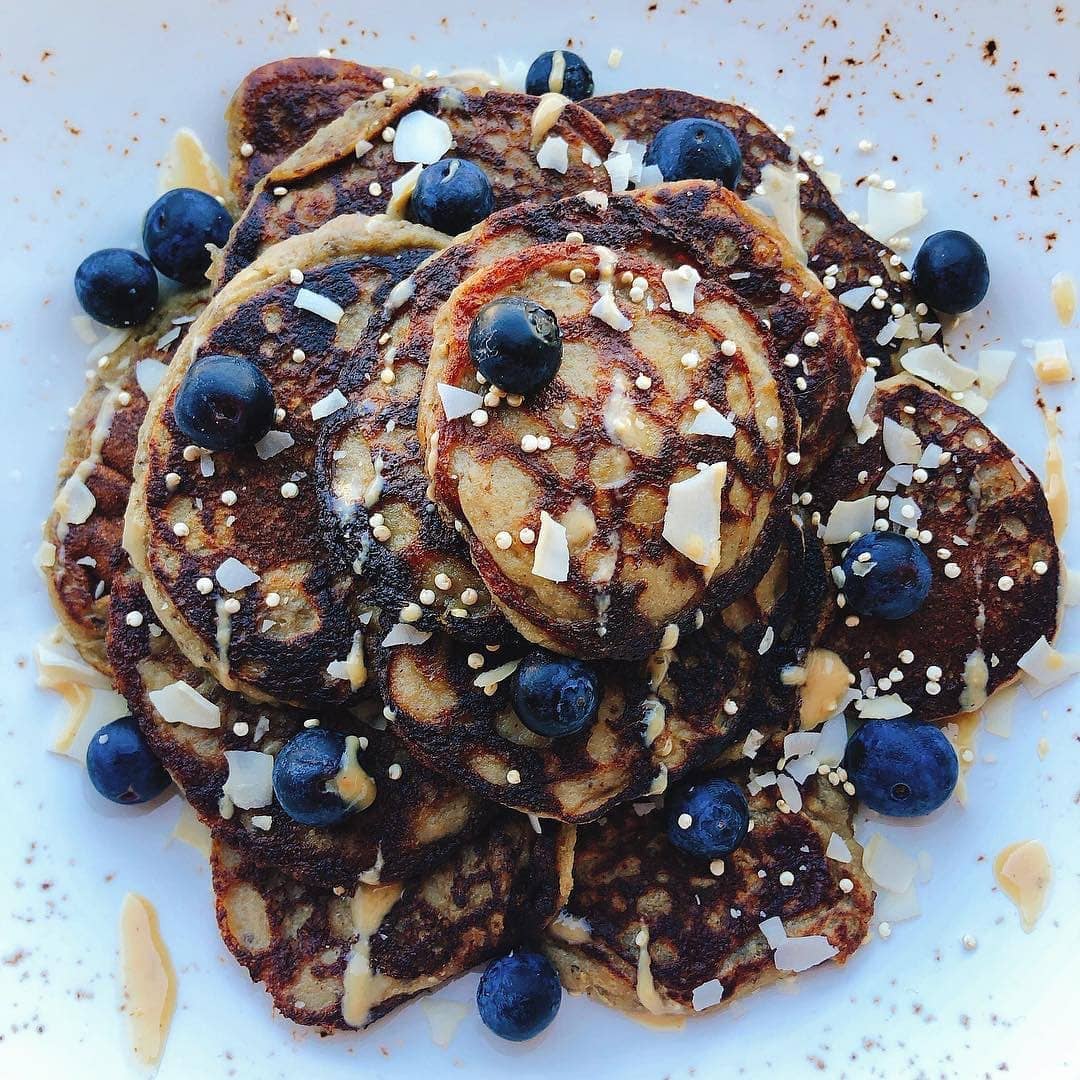 One of the most surprising ways that we've seen Sproud used is in baking. We hadn't initially considered the success our products would have among vegan and plant-based bakers until we started to receive positive feedback from the baking community. Unsweetened Sproud is particularly popular with bakers because it gives them the flexibility to choose their own sweeteners, plus it doesn't separate like traditional dairy so it is very easy to work with.
Building a food business is a wild ride. Do you have any memorable stories when you were just starting out? 
After I launched the Paulúns granola brand and saw the success it had in the plant-based industry, I was motivated to continue creating in that space. I was convinced that I wanted to do something that would result in positive change for the world by developing a lifestyle brand in the plant-based sector. From early on in this process, I was interested in doing something with pea-protein and was inspired by its unique qualities and malleability.
When my business partner first suggested a line of dairy alternatives, I wasn't immediately convinced though. I thought to myself that milk in and of itself didn't represent a 'lifestyle' that we could build a successful brand around. However, I'm glad now that I ended up listening to him.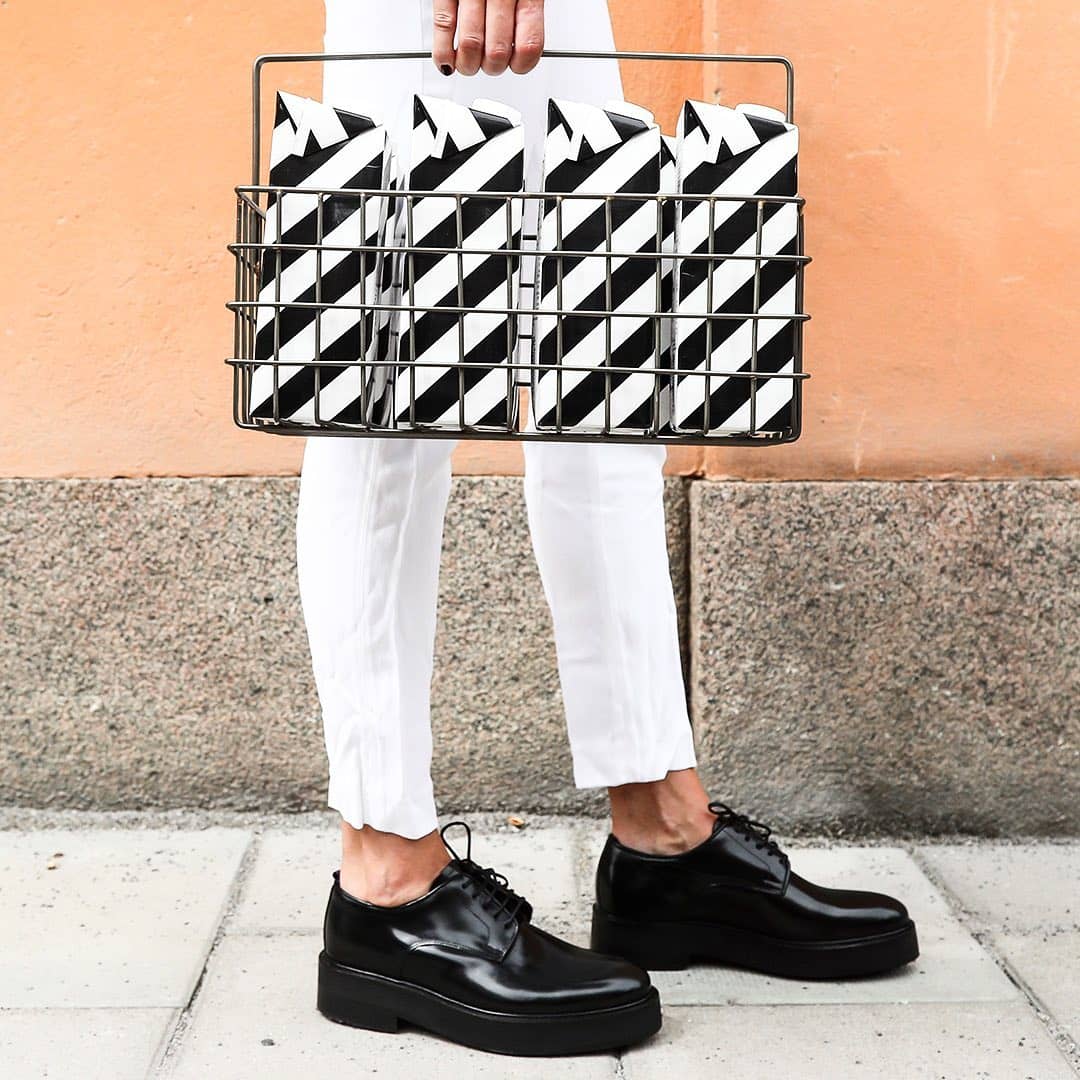 Dairy and dairy alternatives can be found in every person's home, and by winning over even a fraction of those people to become fans and consumers of Sproud and pea milk, we are creating a shift in global food habits one community at a time. That individual change actually has the biggest impact on the climate and is one of the most powerful things we can do to take better care of the planet.
Lastly, what would you say to someone who has never tried Sproud?
We started Sproud with the goal of making the world's best tasting and most sustainable plant-based milk and we've come a long way in just over two years. Our diets have a massive impact on our carbon footprint, but to make real change we need to create products that people, whether they are vegan or not, actually enjoy.
Combining sustainability with taste, and nutrition, Sproud is able to cater to all manner of consumers, ranging from full-time vegans, to a large number of flexitarians, and those simply seeking to do better for the planet.
We have reached a stage where most people are now aware of the positive impacts that swapping dairy for vegan substitutes can have on our planet and health. What's left is for consumers to truly act on this, but we don't think forcing people to change their food preferences is the way forward. By matching the tastes that they are used to, and the nutritional content typically provided through dairy products, we know that we can make a huge impact.
Most people can't tell the difference between Sproud milk and dairy milk, but we know that the planet can.
---
If you are interested in more information about Sproud, head over to their website or Instagram to learn more and find out where you can get your own.
The following two tabs change content below.
Latest posts by Noms Magazine (see all)