With dining rooms closed due to PHO restrictions, restaurants who champion community, like The Rise Eatery, are turning these dark times into something brighter.
One thing they are doing is partnering up with a series of local talents to have them come in and host a pop-up at The Rise Eatery's space.
As The Rise Eatery's first pop up partner, Kemlyn from These Are My Konfections will set up this weekend April 17 & 18th from 11 AM – 3PM.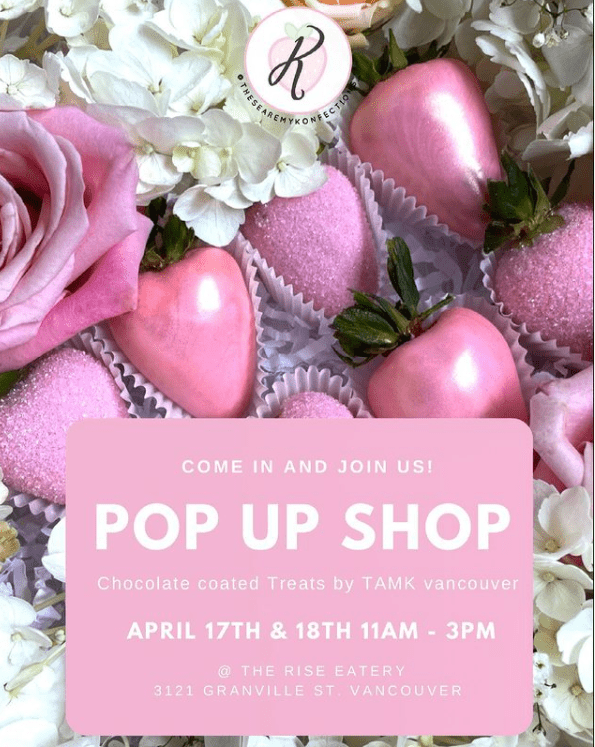 People can pick up pre-orders or get take out of her delicious and unique chocolate-covered strawberries, drizzled milk chocolate and white chocolate pretzels and more!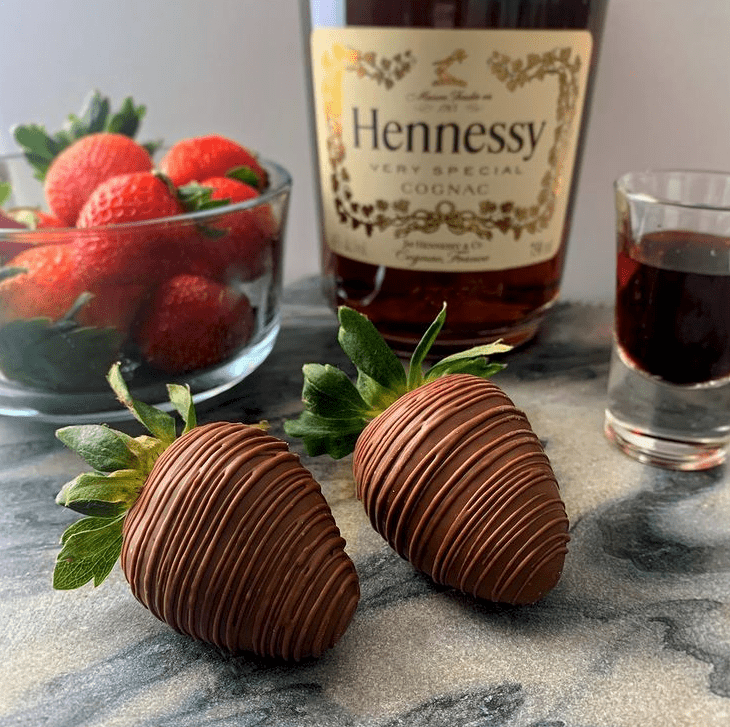 Kemlyn also created a special "The Rise" box that was inspired by The Rise Eatery's dessert items like Boba flavour for Boba Coma and Matcha flavour for Luv U So Matcha.
Best of all, every These Are My Konfections box will come with a $5 gift card to The Rise Eatery.
Preorder: https://www.jotform.com/form/210977530814256
Address: 3121 Granville St, Vancouver, BC V6H 3K1
These Are My Konfections: Instagram
The Rise Eatery is a Noms Magazine Restaurant Member. Members who are part of our exclusive paid membership are able to submit promotional and newsworthy updates or activities that are shortlisted by our editorial team. For more information about our restaurant and food brand membership, please contact us.
The following two tabs change content below.
Latest posts by Noms Magazine (see all)