How I Cook is a Q&A series that peels back the curtains so you get a glimpse of the backgrounds and stories of some of the best chefs, pastry chefs, mixologists, and food specialists in Vancouver.
---
Food, for many people around the world, is not just something that provides nourishment but also a way of celebrating culture and community. This is exactly what Old Bird's Head Chef Adriel Lee, strives to do with his cooking.
We spoke with Adriel Lee to hear about his culinary journey, the challenges and the rewards of the job, and his true feelings towards the Vancouver food scene.
How did you get into cooking?
[Adriel] My love for cooking goes hand-in-hand with my love of eating and exploring. Food brings cultural stories and experiences. Everything has its own origin story and as a culinarian, I really hope I could tell my story through food.
How did your career get you to where you are today?
[Adriel] I actually never considered cooking as career for me prior to making the decision. I was heading down a path of sales and marketing before finding myself at a crossroads. Taking the chance on passion was scary.
Starting culinary school as 27 year old with zero restaurant experience, made me question my choice to venture this voyage. All I had was my passion and my appetite. I always had an interest in cooking.
My fondest memory has to be the time I made sweet soup for my parents one morning. It consisted of sugar and water. That was it. I recall them forcing it down and applauding my efforts, but I also overheard them chuckling and critiquing my masterpiece to each other.
This must have been when I was 7 considering I was still the only child at that point. My drive continued to grow ever since then. I just wanted to get better and learn more.
After culinary school I worked at a couple independent restaurants, a golf course, and most notably for me Grand Villa Casino. That is where I really discovered myself and my style. From there I went to a major chain restaurant to gain some experiences in the franchise game.
I felt very disconnected during my time there. I started undoing everything I worked so hard to learn from the casino. The time was up for me. I began my search to find an independent restaurant where we could both help each other grow.
This opportunity at Old Bird Restaurant printed itself in the most trying time in my career (as everybody else) during the beginning stages of the COVID era. It was the perfect match. I found myself in a very supportive environment to explore and tell my story as a Canadian-born Chinese (CBC).
Going back to my roots and sharing my heritage with the Mount Pleasant neighbourhood.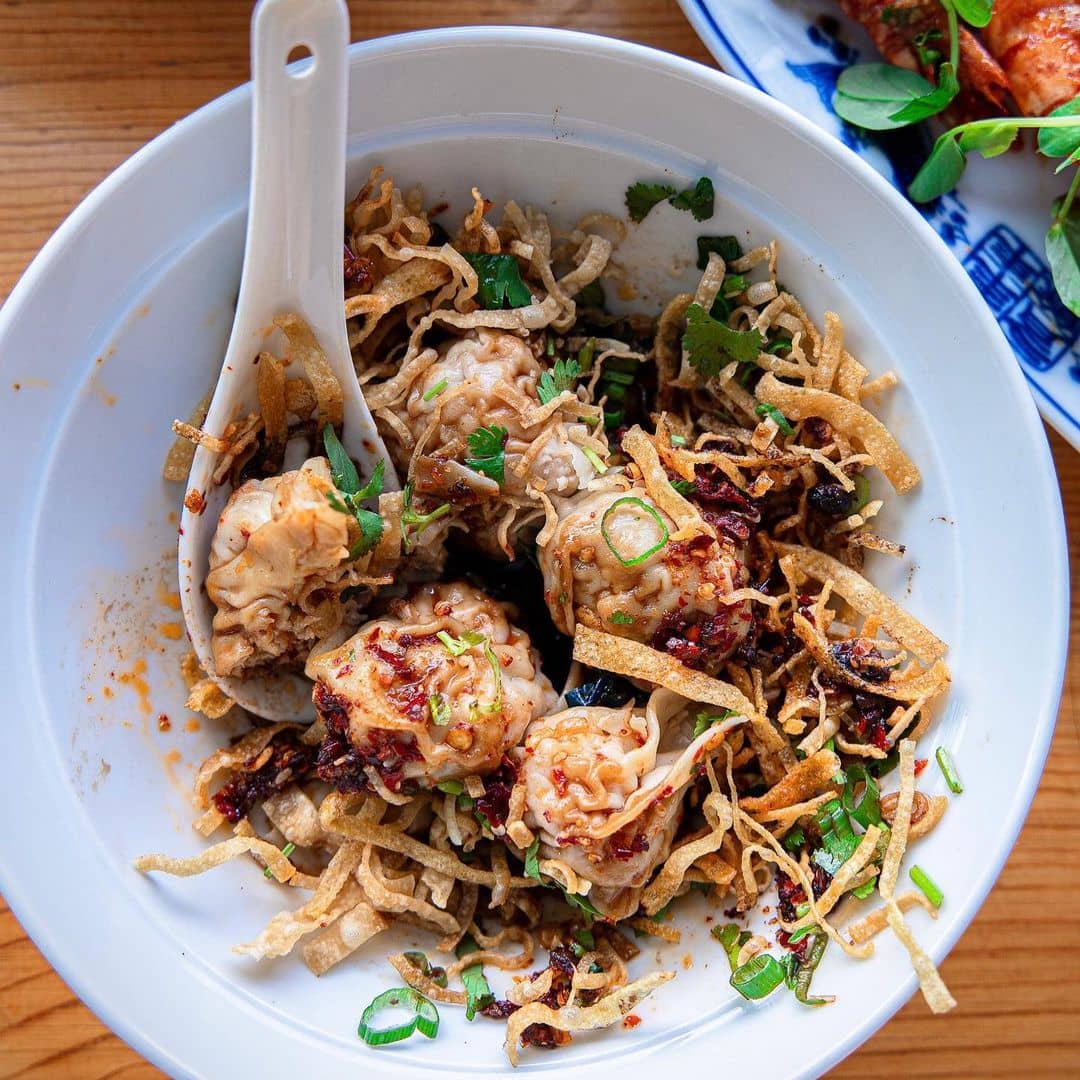 Where do you get your culinary inspiration from? (cultural heritage/family/mentor)
[Adriel] The one thing that really sticks with me is family. We always had gatherings in the "Before Times" on weekends, celebration or not. We would fill the house with laughter and clattering of mahjong tiles knocking against each other.
But once the food was ready, everything stopped. Time is frozen in place as we enjoy the miraculous spread my grandma grinded out all day to prepare. That is my inspiration.
I want to bring people together to appreciate each other and appreciate the efforts we all endured to bring us to this moment because every moment together is a celebration. And kids eat first.
What would we find you doing when you're not in the kitchen?
[Adriel] Every second I am not in the kitchen I am with my 2 year old son. I miss enough by working long hours, and cliche as it is, kids grow too fast.
I might or might not be cracking a beer for football Sundays…
What is your favourite part of your job?
[Adriel] I enjoy being able to dig deep and modernizing some old school traditions. I think it is important to remember where we came from but it is also important to promote growth. I guess my mission is to share my culture and family values with everybody. When there is a mission, the job is no longer just a paycheque.
What is your favourite dish to make and why?
[Adriel] Steamed egg. My favourite after school snack. My grandma would make one just for me. It warms my should even thinking about it now.
How do you balance your work time and personal time?
[Adriel] Balance may not be the correct word for me. I prefer work-life harmony. It may not always be balanced, but work and life must be adaptable to each other.
What was the biggest challenge you faced to get to where you are today?
[Adriel] Short answer, myself. I challenge my often.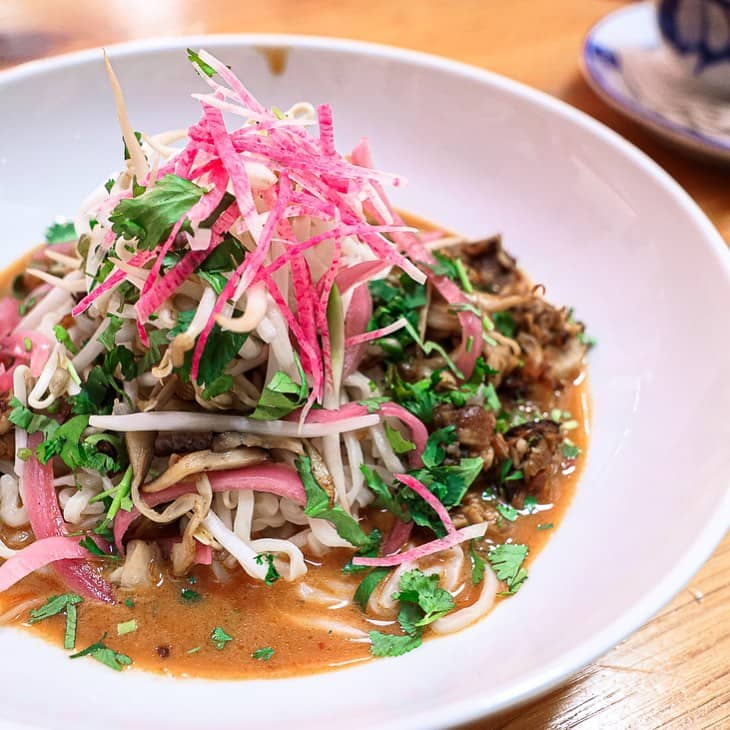 If you could give a piece of advice to your past self, what would you say?
[Adriel] Buy Bitcoin and spend more time with family.
What is your under-the-radar food spot in Vancouver?
[Adriel] So many, where to begin? Hidden gems are scattered throughout our city. One that I am extremely stoked about right now is Merci Beaucoup Cafe.
I have been going to Au Petit Cafe for so long and when they shuttered, my heart sank. All I wanted was a taste of that curry pho again. Now I can at Merci Beaucoup.
What do you love and hate about Vancouver's food scene?
[Adriel] I love that our industry is moving towards becoming more sustainable and socially responsible.
---
This is only a bite into the successes of Chef Adriel Lee.
But the next time you visit the Old Bird you will know a little bit more about the effort served into the food in front of you.
Address: 3950 Main Street, Vancouver, BC, V5V 3P2
Website | Instagram | Facebook
This interview is possible thanks to Kameela Nash
The following two tabs change content below.
Latest posts by Noms Magazine (see all)