Yes, your eyes ARE NOT deceiving you.
Dolarshop, the premium hot pot chain, has quietly introduced a late-night summer All You Can Eat offering at their Kingsway location.
This all came to light when one of our community members spotted a sandwich board promoting the new offering last weekend.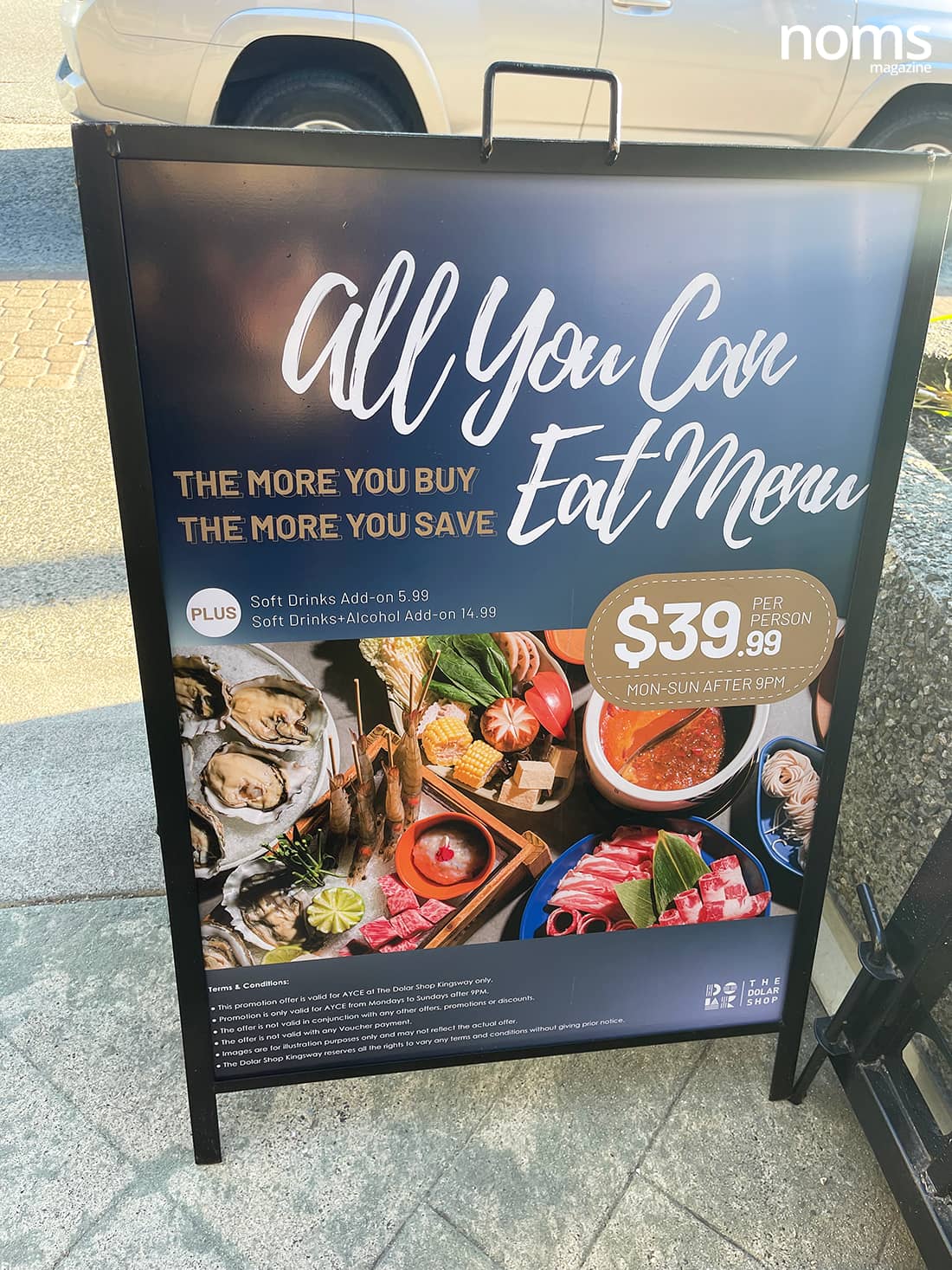 The All You Can Eat hot pot is priced at $39.99 per person, and it's only available 9 PM – 1AM at their new Kingsway branch.
So…what is included?
As you might be wondering, are there any restrictions to this seemingly too-good-to-be-true offer?
It turns out, you can feast on a broad range of items from their regular menu.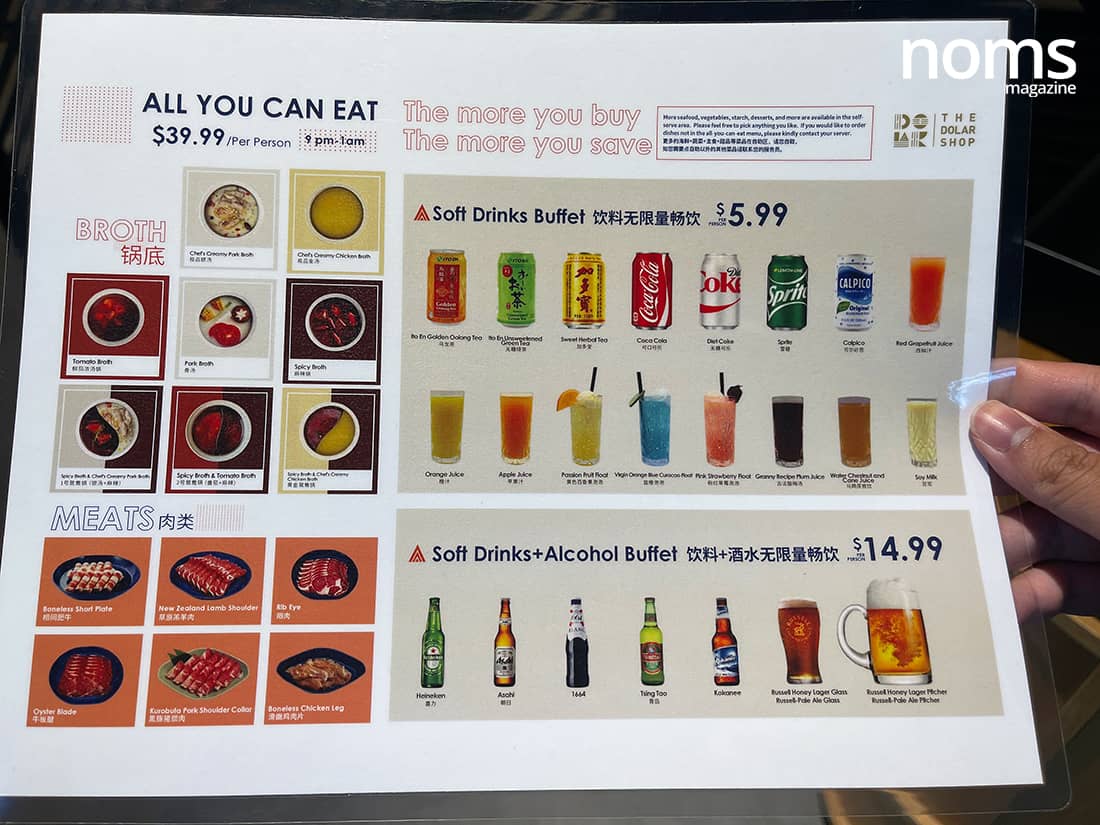 According to their All You Can Eat menu, customers have the choice of nine different broths and six meat dishes, including boneless short plate, New Zealand lamb shoulder, rib-eye, and boneless chicken leg.
It should be noted that premium choices, like wagyu anything, are understandably off the table.
The All You Can Eat menu also extends to a new self-serve area. A notice at the top right of the menu brings attention to this feature, which offers seafood, vegetables, starch items such as noodles, and desserts including fruits, taro balls, and jellies.
Expect most non-premium ingredients to be available here.
As if that's not tempting enough, Dolarshop has included two drink buffets in the All You Can Eat menu – one for soft drinks and another for alcohol.
Given the attractive pricing, the alcohol buffet is bound to be a crowd favourite.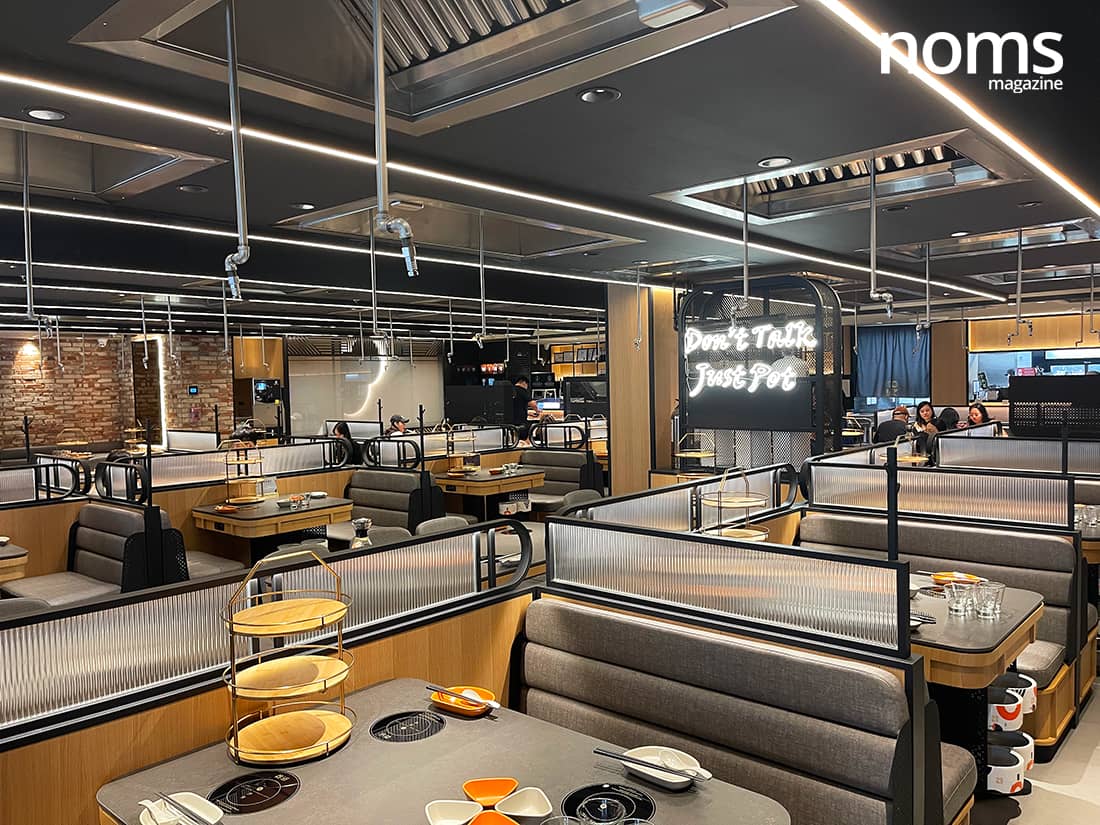 However, if you're wondering whether this offer will be extended to other Dolarshop locations, we have no definitive answer. Our prediction is that this may remain a Kingsway-only offering, given it's the only branch that operates until 1 AM.
The Metrotown area has blossomed into a paradise for hot pot lovers, with over a dozen options available.
Dolarshop's All You Can Eat offering appears to be a strategic move to compete with other hot pot establishments in the area, such as Marble House Eatery and Happy Lamb, which also offer All You Can Eat options.
Whether this new move will simmer up success for Dolarshop is yet to be seen. For now, hot pot enthusiasts have an enticing new option to add to their late-night dining bucket list.
For more new and upcoming food spots in Metro Vancouver, take a peek at our tracker here and subscribe to our weekly newsletter.
Address: 4361 Kingsway #4A, Burnaby, BC V5H 1Z9