"Lighter, stronger, and faster" – that's the motto of the new fancy coffee bar, Super Veloce ('super fast' in Italian), that has opened up in the lobby of downtown Vancouver's Shaw Tower.
If you're feeling car commercial vibes when you mouth their motto…well that's sort of the theme they've got going on as they refer to themselves as a "pit stop".
That's because you drop-by Super Veloce, get refueled, and are on your way to finish that race called life.
How do you get refueled at Super Veloce? Well, their menu is focused on health-conscious food, drinks, and performance-enhancing snacks. So you'll find items like bottled high-protein smoothies with options to add energy-boosting supplements; protein-based donuts dubbed as 'pronuts'; Italian-inspired salads and yogurts in reusable glass jars (returnable for a discount on future orders).
They even have something for your pupperino!
So whether you are gluten-free, dairy-free, sugar-free or prefer vegan options, Super Veloce has something right for you. That's the advantage of being operated by award-winning Kitchen Table Restaurant Group (Ask for Luigi, Pizzeria Farina, Di Beppe Restaurant, and more) and their Culinary Director Alex Tung at the helm of the food program.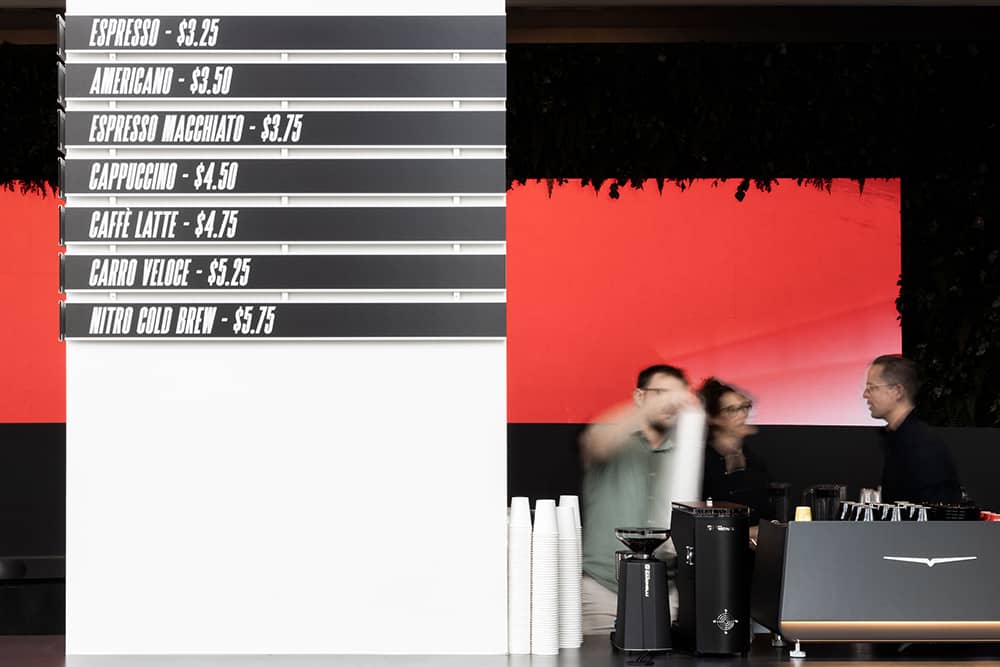 And like a sleek lambo, Super Veloce houses a custom carbon-fibre Victoria Arduino 'Eagle One' espresso machine and carbon-fibre moon-shaped bar seats. All of this complements the open concept design of Shaw Tower that was designed by Tokyo Olympic Stadium architect, Kengo Kuma.
So if you're needing a refuel, consider making a pit stop at Super Veloce the next time you're in Downtown.
Address: Shaw Tower, 1067 Cordova St. Vancouver BC
---
Super Veloce is part of our Noms Magazine Restaurant Member. Members who are part of our exclusive paid membership are able to submit promotional and newsworthy updates or activities that are shortlisted by our editorial team. For more information about our restaurant and food brand membership, visit here.
The following two tabs change content below.
Latest posts by Noms Magazine (see all)