North Vancouver's Lonsdale Quay is an area with stunning waterfront views, an abundant amount of great local businesses, and activities to enjoy. And one of the gems in the area is Shipyards Coffee, a popular North Vancouver coffee shop.
This rustic and easy-going coffee shop, at the edge of the Lonsdale Quay Market, has a long history in being part of the neighbourhood.
We sat down with the owner and operator, Andrew Klaver, to chat about how Shipyards Coffee got started and their most popular items.
How did Shipyards Coffee get started?
[Andrew]: We started here 18 years ago, a friend of mine founded Bean Around The World Coffee.
And this was a kind of a franchise, and it became available and my brother and I bought it.
How has the pandemic affected your business?
[Andrew]: Well, we've been seriously affected by the pandemic. We're getting through it.
We've got great staff.
However, before the pandemic, we had sort of 12 to 14 staff members. And now we're more like six.
And our hours before were 6:30 AM till 7 PM. And right now we're essentially 8:30 AM to 4:30 PM.
When did you introduce baked goods?
[Andrew]: We started baking in-house because of COVID.
And probably the most popular item is our scones. We have these blueberry lemon scones that kind of run out the door.
And then we also make a variety of croissants, smoked salmon, goat cheese, and ham and cheese and an egg. And they're extremely popular as well.
We get them from a supplier, they come ready to bake. So we just need to pull them out, put them on the pan, fire up our lovely two ovens we have in the back and away it goes.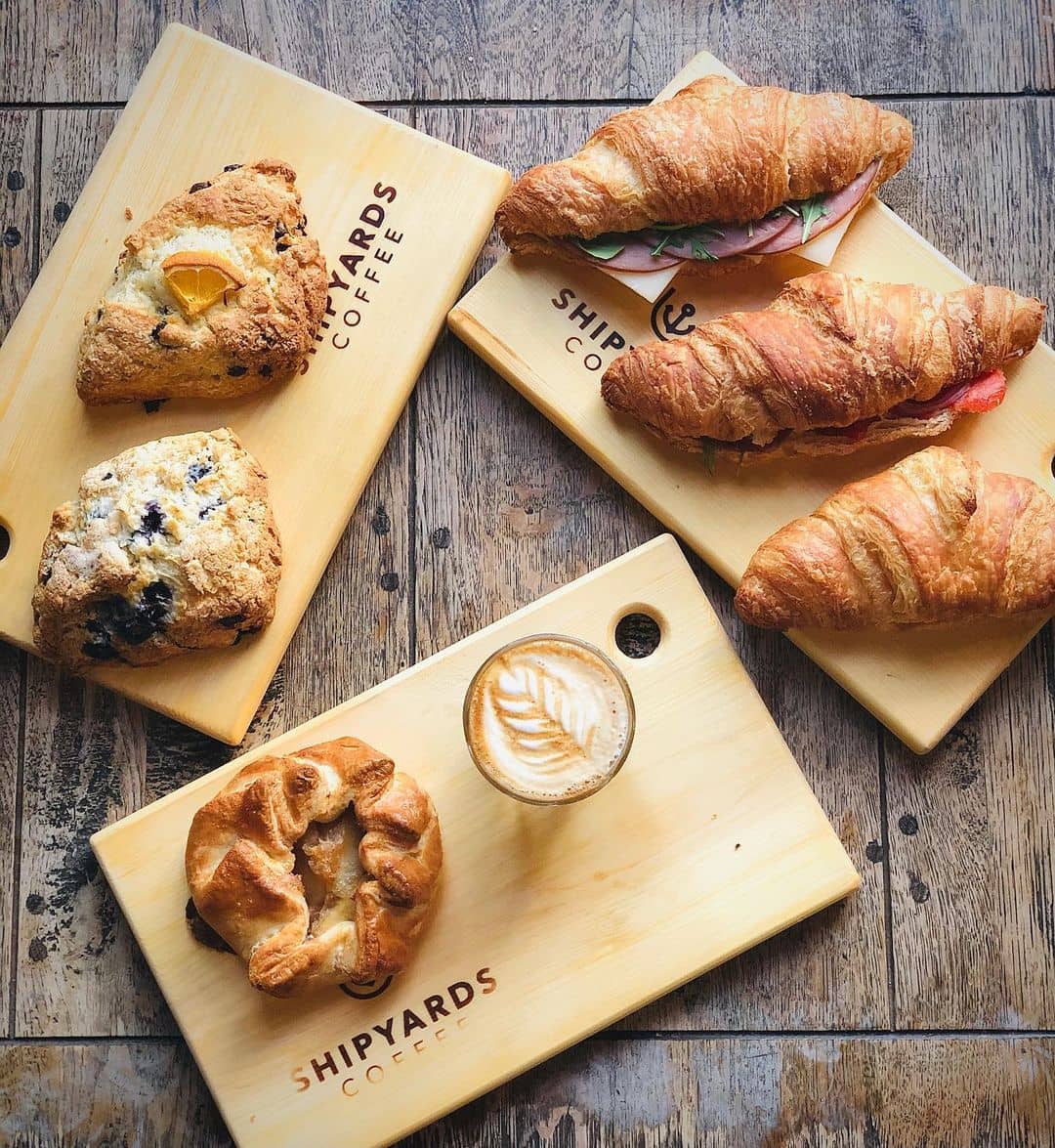 So 35 minutes later, you've got fresh scones.
And the beauty of that system is that if at 10 o'clock or 11 o'clock we run out of scones, we just start baking again and we bake to order practically
What is your most popular drink?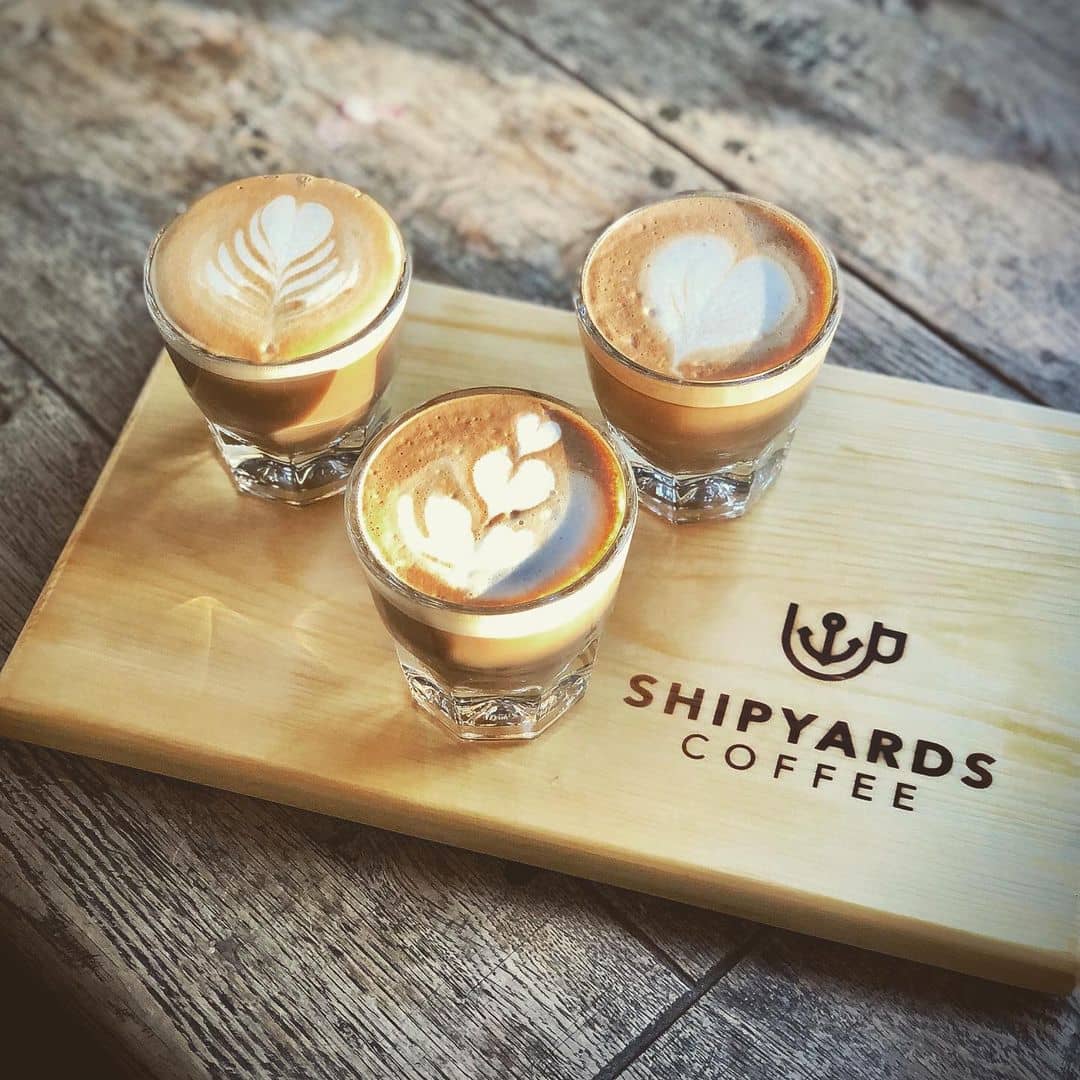 [Andrew]: Oat milk latte would be our most popular drink at this point in time because it changes. Right now outsells all the other alternate drinks like four to one. And so I would guess that that would be our most popular latte.
Where do you source your ingredients?
[Andrew]: Mostly that's done online and some of it is word of mouth. We visit a lot of different shops obviously to see what other people are doing and we get inspiration and ideas and different options by doing that.
But a lot of it has to do with being in the business for as long as we have and just talking to people. Sometimes they just walk through the door and offer products.
Our alternate milk lattes, whether it's soy, oat, or almond, it's the go-to for most of the people down here. They're good for you. We run an organic espresso and the drinks just taste great!
———
This is just a quick chat with Shipyard Coffee Owner Andrew Klaver on how they got started and their most popular items.
Next time you're over in North Vancouver and need a caffeine recharge, hit up Shipyards Coffee.
Address:123 Carrie Cates CT #156 North Vancouver, BC V7M 3K7
Website | Instagram | Facebook
*This interview was made possible by Emma Albert
The following two tabs change content below.
Latest posts by Noms Magazine (see all)