If you're a fan of satisfying, egg sandwiches – particularly of the Korean variety – then we've got a treat for you!
We've just discovered a new Korean toast sandwich shop, Oh My Toast, that's opening up on Kingsway, just steps away from OG Milk & Sugar Cafe.
So, what's the scoop on Oh My Toast?
The newcomer to the Vancouver food scene is set to serve up Korean-style toast sandwiches, coffee, sparkling ade drinks, and desserts, according to the message posted on their front door.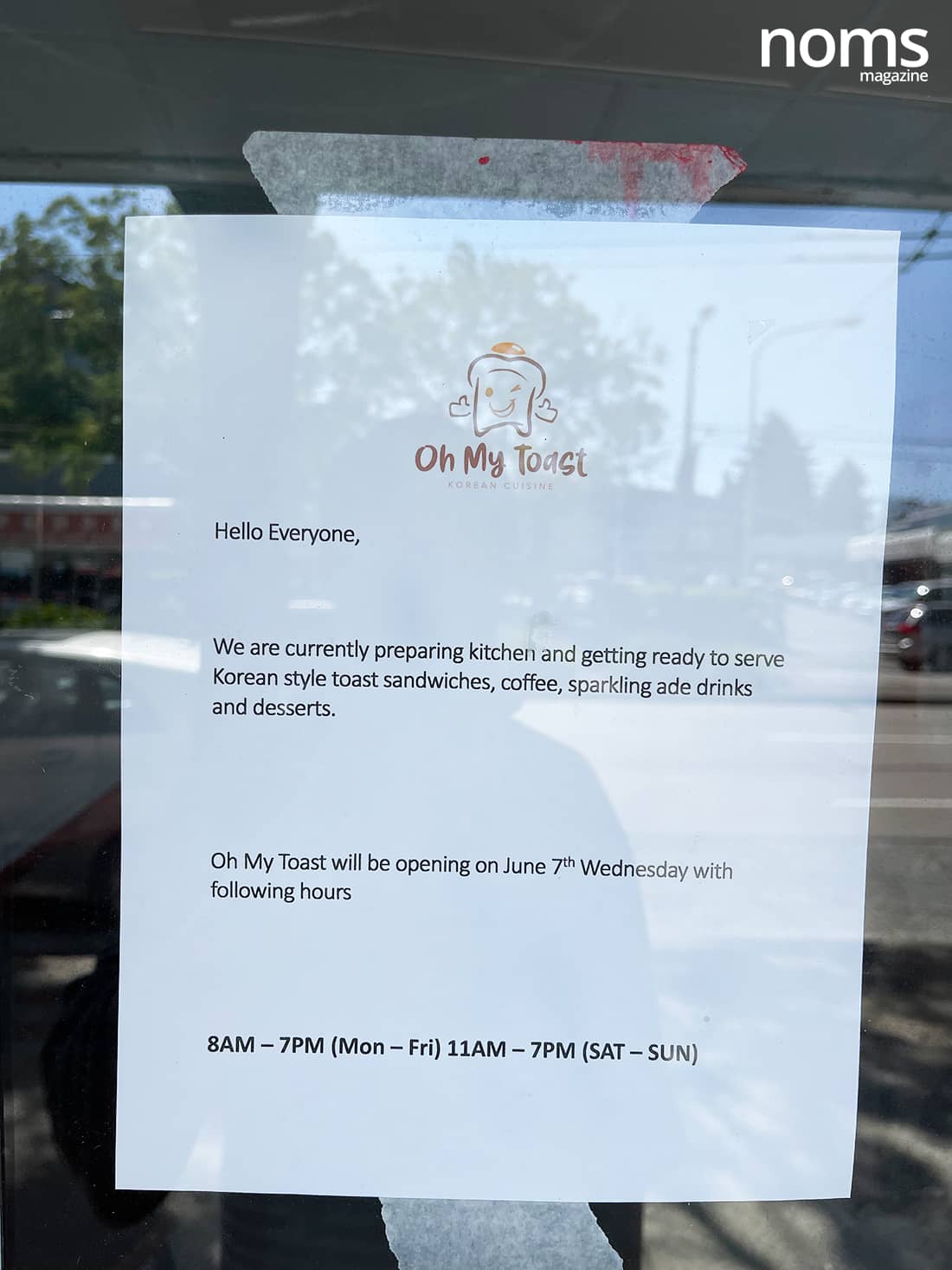 Decked out in a bright red wall with geometric tiling and dark wooden tables that can seat around eight people, the interior is a dramatic change from the previous tenant, the Japanese restaurant Hyoga Japanese Cuisine.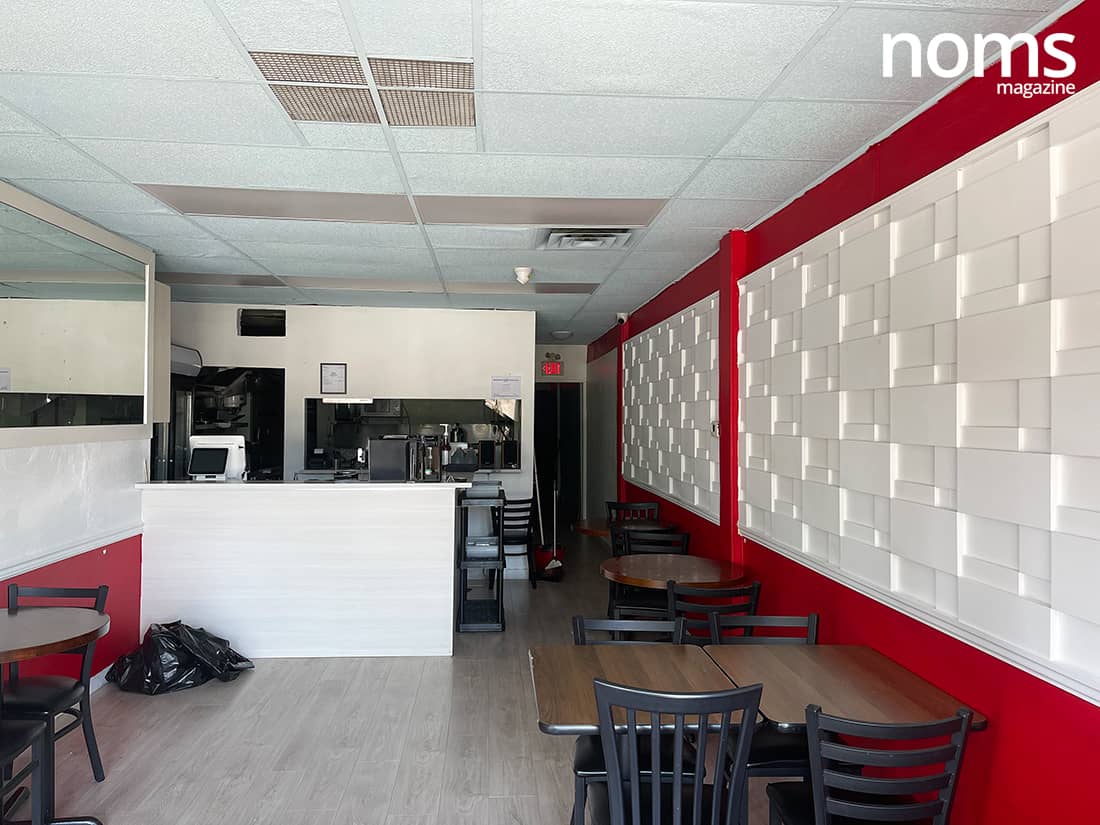 Wait, Korean-style egg sandwiches?
While it isn't clear yet whether Oh My Toast will be serving the classic Korean street toast or the trending Korean egg drop sandwich (or both).
Korean street toast, or gilgeori toast (길거리 토스트), is a wildly popular egg sandwich that makes for a satisfying grab-and-go meal. The term "gilgeori" translates to "street" in Korean, reflecting its roots in street food culture.
There are countless variations offered by street vendors and fast food joints, but the classic Korean street egg toasts typically feature thinly sliced cabbage and other vegetables, topped off with sugar and a variety of condiments like ketchup, mayonnaise, and mustard.
Compared to the trendy egg drop sandwich, there are very few spots that offer the gilgeori toast. The Korean food stall that used to operate in Henderson Place Food Court and offer Korean-style toast subsequently closed down during the pandemic.
Oh My Toast may find itself in a friendly rivalry with several other establishments offering Korean egg drop sandwiches in the area. Notably, Langley's Egg Bomb, another beloved spot, is in the process of establishing a large restaurant by Lougheed Station.
What's the grand opening date?
Toast enthusiasts won't have to wait long! Oh My Toast is all set to swing open its doors to the public on June 7th.
Still, we can't wait to see how Oh My Toast distinguishes itself with its own unique flair. After all, there's always room for more mouthwatering food options in our bustling city!
For more new and upcoming food spots in Metro Vancouver, take a peek at our tracker here and subscribe to our weekly newsletter.
Address: 3343 Kingsway, Vancouver, BC V5R 5K6
*At the time of publish, Oh My Toast does not have a Website or Instagram account.