In an unfortunate turn of events, Ovaltine Cafe, an iconic fixture in the Downtown Vancouver East Side known for its all-day breakfast, has temporarily closed its doors due to smoke damage from a suspected arson fire on May 28, 2023.
An Icon In Vancouver's Food Scene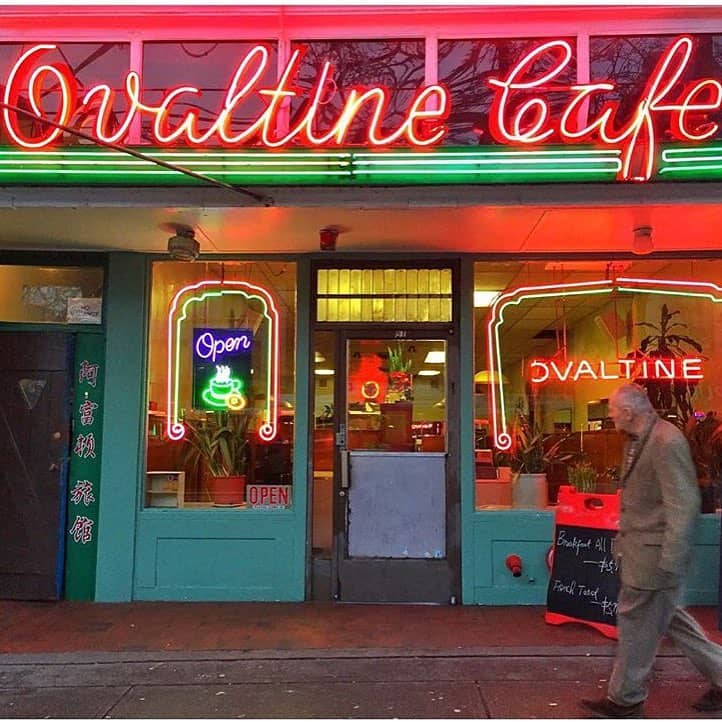 Since 1942, the Ovaltine Cafe, fondly named after a popular breakfast drink, has been the heart and soul of Vancouver's Downtown Eastside.
For over eight decades, Ovaltine has remained a beacon of comfort and familiarity amidst the constant evolution of its neighborhood. This greasy spoon is best recognized by its eye-catching neon signage, and more so, by its delicious all-day breakfast and burgers.
This vintage diner transports you back to simpler times, with its classic breakfast offerings, pots of hot coffee on the burners, and a warm nostalgia filling the room.
The diner has also been featured in a variety of film and TV productions, like the X-Files, Supernatural and I, Robot.
Rescued from a near shutdown in 2014, the Ovaltine Cafe got new life when the mother-daughter duo Grace and Rachel Chen took over.
The Road Ahead
On May 28, 2023, a suspected arson fire temporarily disrupted the daily operations of this city's culinary icon.
The owners are committed to returning stronger, focusing on repairing the damage and ensuring a safe environment for their team and diners.
Just last week, longtime Main Street Chinese restaurant, Long's Noodle House, was also damaged to a fire that broke out next door.
For more new and upcoming food spots in Metro Vancouver, take a peek at our tracker here and subscribe to our weekly newsletter.
Address: 251 E Hastings St, Vancouver, BC V6A 1P2