With the world in its current state, full of endless COVID-19 restrictions and constant tragedies, restaurants have continued to bring us comfort and joy in a time when these two qualities can seem almost impossible to come by.
Without the presence of the Vancouver restaurant scene, life would most definitely be drab and dull.
So in order to continue to support our beloved friends in food, one of the best efforts we can do for our favourite spots is this: to buy alcohol! Not just take-home cocktails (though of course that's greatly appreciated too), but full on bottles.
Even though restaurants buy alcohol in bulk, they often must pay retail prices. Completely ridiculous but very true. Buying bottles of wine, spirits and beer from your favourite spots not only is extremely financially helpful, but often will provide you with a selection of delightful bevvies that could be otherwise difficult to come by!
If you are interested in discovering some new bottles, perhaps dipping into the world of natural wine, and all the while supporting places that are totally delicious, why not give any of these restaurants a try!
1. Ugly Dumpling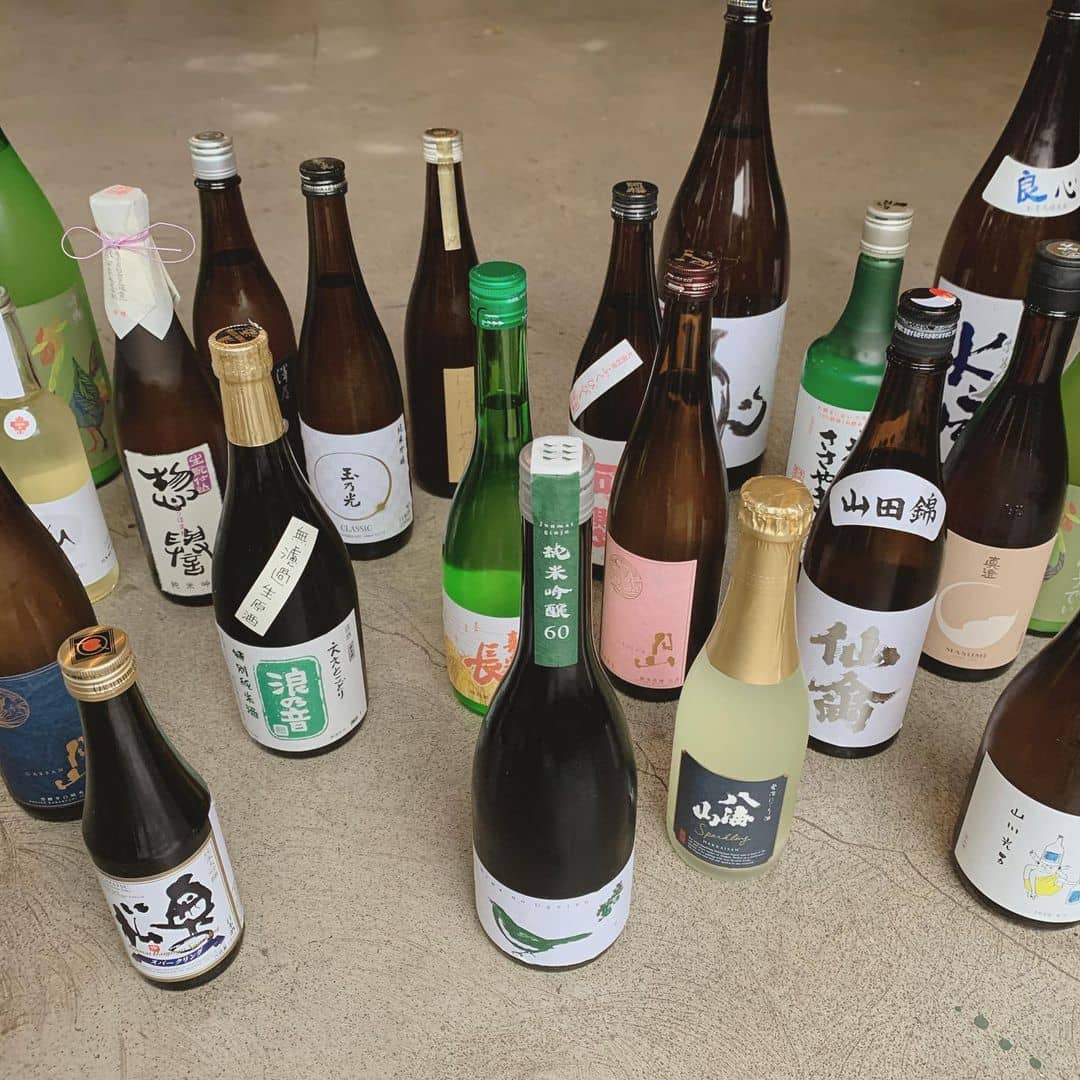 Located on Commercial Drive, Ugly Dumpling is a savvy little Japanese restaurant, with house made soba, beautiful staff meals, and of course, dumplings! But when it comes to alcohol, Ugly Dumpling is certainly unique – they are also a sake bar! With countless bottles of sake varieties, Ugly Dumpling has plenty of exciting spirits for you to try.
Be sure to try the aforementioned soba noodles to go with one of their sake selections – what better a combo?
What to order: soba noodles
Address: 1590 Commercial Dr, Vancouver, BC V5L 3Y2
2. Dachi Vancouver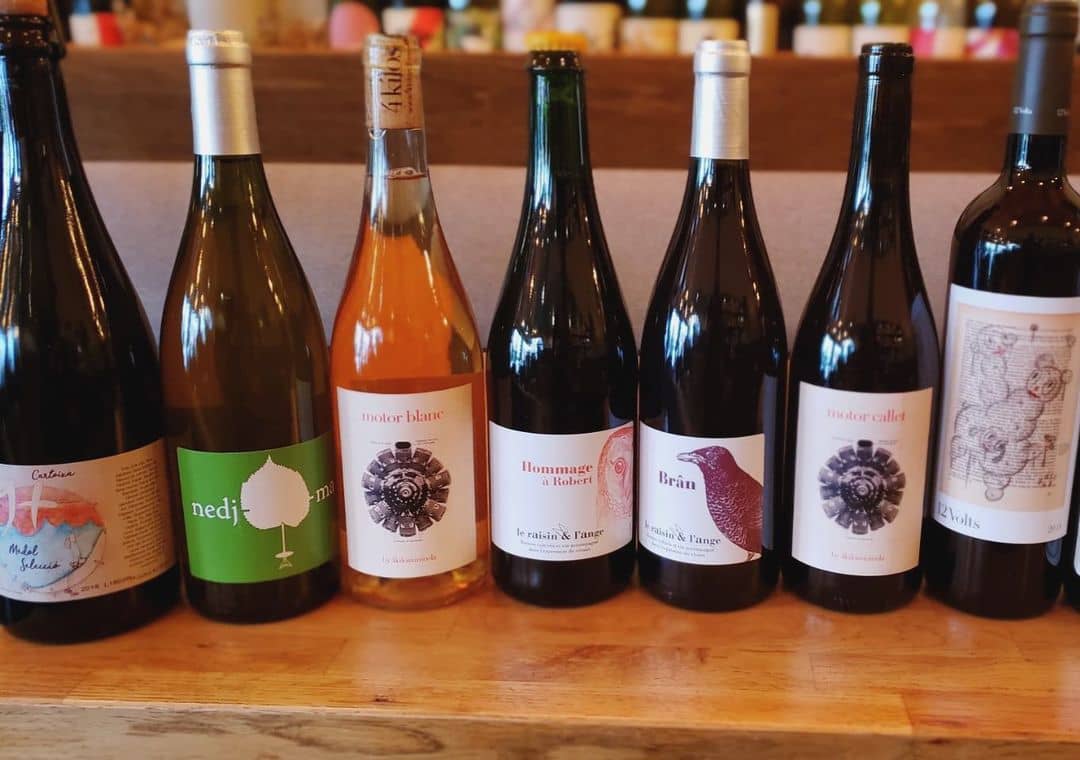 Dachi (which recently announced their new co-ownership with Ugly Dumpling) is a natural wine shop and restaurant in the Hastings-Sunrise area, offering take out dinners, dine in options and delightful snacks. With a menu that is constantly a-changing, try one of their only mainstays – a selection of house pickles; sure to be lovely with any drink you choose! Their bottle shop is excellent, with a huge array of wines, sakes and ciders.
Check out their wine club if you are seriously committed to natural wine, a non-committal subscription where you pick up 4 unique bottles a month!
What to order: house pickles
Address: 2297 E Hastings St, Vancouver, BC V5L 1V3
3. Ubuntu Canteen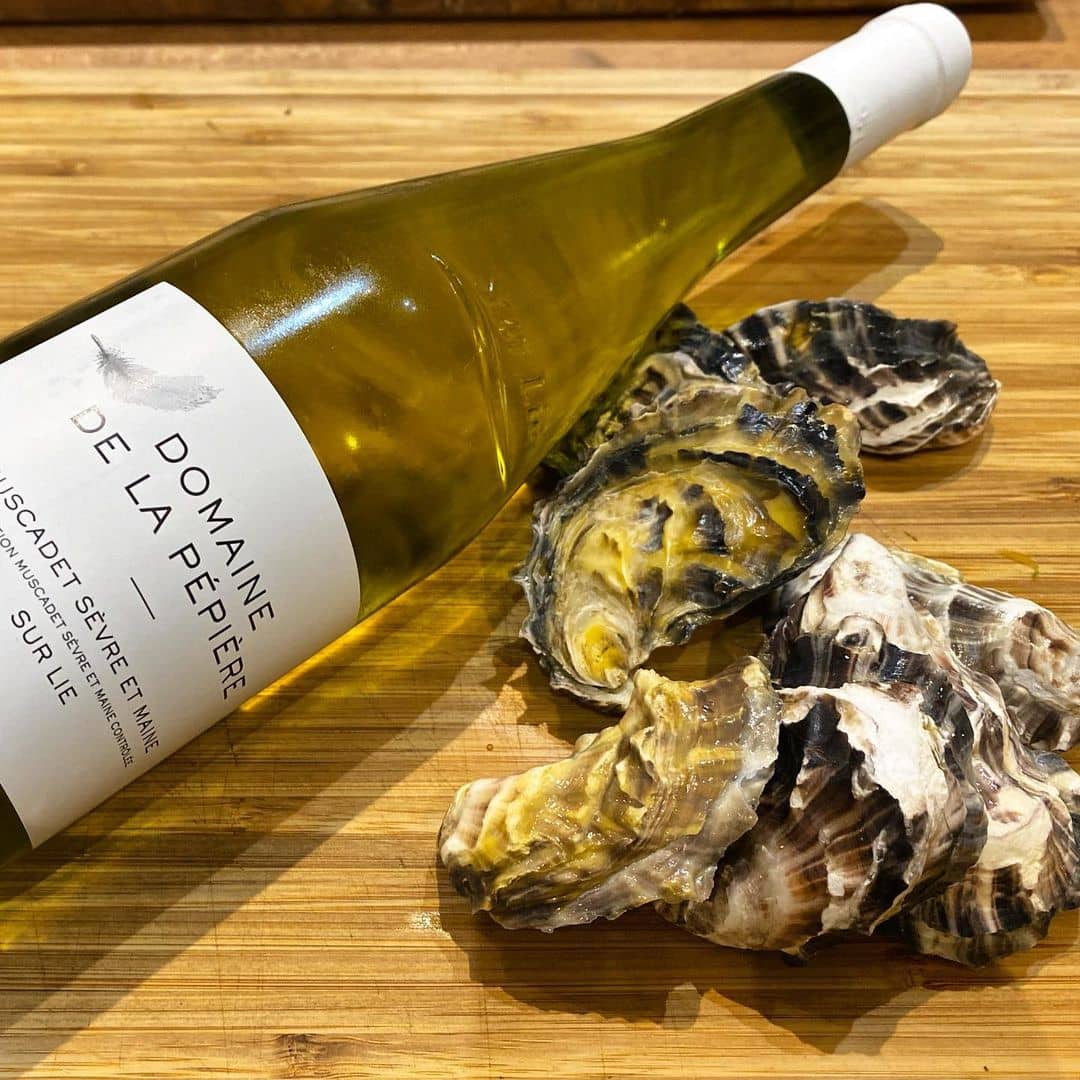 Ubuntu is a bakery and restaurant in Mount Pleasant committed to organic and seasonal food. Along with their take out dinners and grocery subscriptions, Ubuntu often sells many bottles of wine, to make your meal at home even more special. Constantly shifting their menu to match what's available in season, their wines complement this idea perfectly.
Make sure to try their classic rotisserie chicken dinner, available as a take out dinner option, and pair it with one of their natural bottles of wine. A gorgeous weekend!
What to order: rotisserie chicken
Address: 4194 Fraser St, Vancouver, BC V5V 4E8
4. Burdock and Co.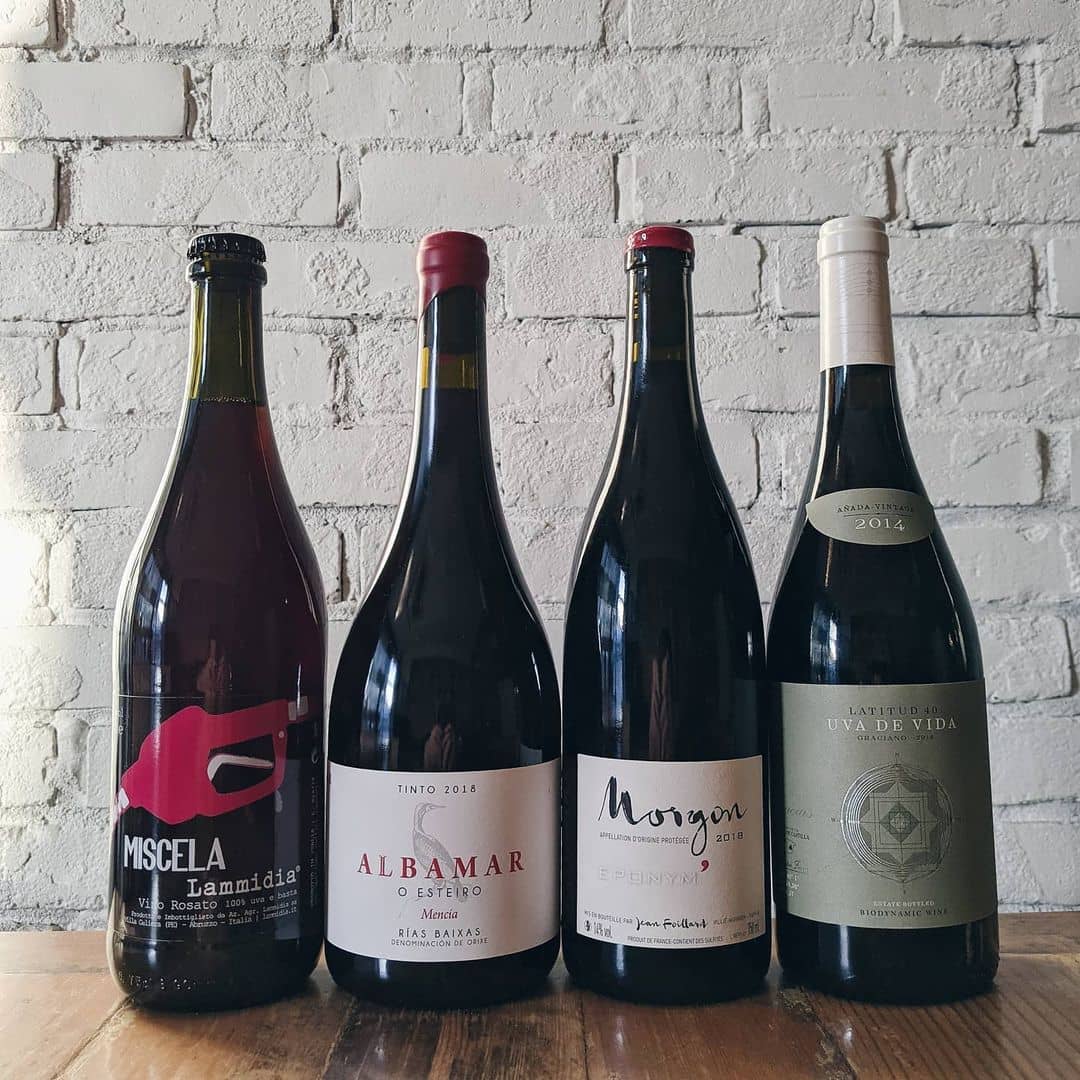 Widely regarded as one of the best restaurants in Vancouver, the Mount Pleasant restaurant Burdock and Co. has been championing natural wine in Vancouver for forever! Their bottle shop is full of special and exciting wines to go with their always special and exciting seasonal menu. If you are looking for a special occasion meal, and a wine pairing to go with, Burdock and Co. is for you.
Try their house-made sourdough bread with cultured butter to go with absolutely any drink – a perfect pairing!
What to order: sourdough bread
Address: 2702 Main St, Vancouver, BC V5T 3E8
5. Livia Bakery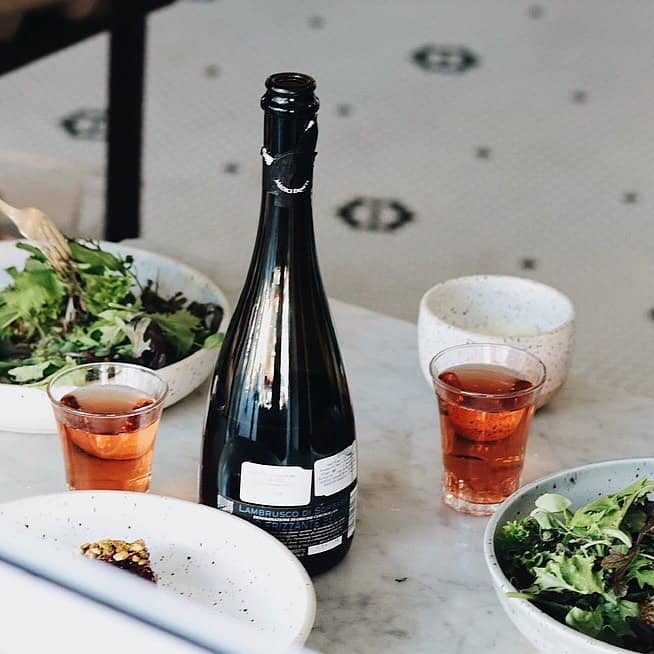 Livia, located on Commercial Drive, is known for their superb pastries and breads, as well as their simple and delish Italian cooking. Along with their take out Sunday dinners Livia also occasionally offers a selection of wines, including some wine packages. Their excellent food and always lovely packaging only gets better with a glass of wine to go with!
Always be sure to grab one of their danishes – some of the best in the city!
What to order: danishes
Address: 1399 Commercial Dr, Vancouver, BC V5L 3X5
Dining in or taking out a meal from any of these cool Vancouver restaurants is especially appreciated during this difficult time, but if you really want to make a difference, purchase your wine, beer and spirits from them as well. Brighten your day with a delicious new drink, and the day of those who own your favourite restaurant with your support!
The following two tabs change content below.
Hannah Murray is a recent graduate of McGill University's Liberal Arts program, and a current culinary student at Vancouver Community College. An aspiring food writer and life-long food lover, she is obsessed with all things delicious.
Latest posts by Hannah Murray (see all)