In an effort to revitalize the Creekside area in Whistler, which was the original village in Whistler, Infinity Enterprises Group (known for The Mexican Corner and Tacos La Cantina) is stepping into the coffee world.
Taking over a space previously occupied by Starbucks, CEO Pepe Barajas says this new coffee shop will bring a funky, retro vibe to the area with great quality and ethically sourced coffee.
Q: Tell me about Rockit Coffee and how it all got started.
Pepe: We didn't have a coffee shop in mind and Starbucks was in this location, and the location was primetime. Starbucks decided to shut down and the location was offered to us and that's when we decided to get into the coffee business.
At Infinity Enterprises, most of our companies are in food and beverage, but they are restaurants, full service, quick service and catering. So this will be the first time we are doing a coffee shop.
We like doing comfy concepts that are fun and funky. So we decided to go with a concept that speaks about a way of living.
That's why the name is Rockit, more like 'let's rock it!'.
We wanted the concept to be about music as well. So when this was brought about, we thought okay, let's do it about music, vinyl records and great tunes. For the interior design, we selected the 70s and 80s so the shop would have a retro feel.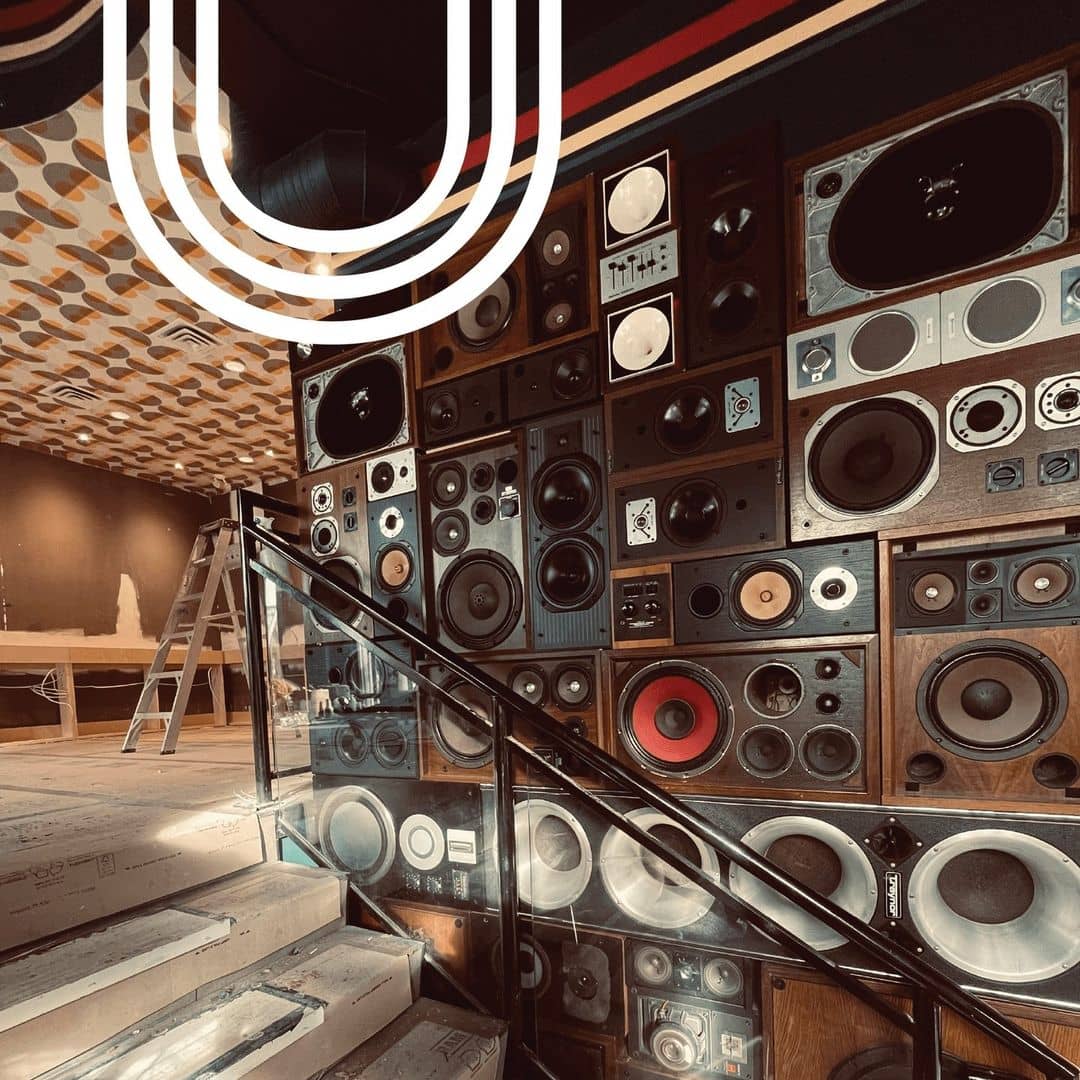 Everything can blend together with the personality that we wanted. If you remember back in the 70s there was this big hippie revolution and people wanted to rebel against the social norms and government oppression.
So Rockit has a bold personality and is supposed to be a place where people can be adventurous, they can come and connect.
Q: Tell me more about the coffee and what that learning experience has been like for you?
Pepe: We went to the extent of learning a lot about coffee.
When it comes to the machines, anything that is involved in the process of making coffee, we went with the top-of-the-line equipment and we selected a roaster in Vancouver (Oughtred Coffee) that has been in business for the last 50 years.
This is a family business and they have several relationships and partnerships with coffee growers in South America. So what they've done throughout those 50 years, is they've developed these great partnerships and are able to craft their own beans. They can tell them, we want it at this altitude, it needs to be this time of year, on this piece of land.
They have roasting machines that are from Japan, they are eco-friendly and carbon-free. So when they are roasting, they are exhausting clean air as opposed to producing any carbon, and that was an attractive feature for us.
All the beans have a person that is selecting the beans so they are all about the same size. If you have beans that are different sizes, they will have different time ratios.
Q: How important is it for you to have a roasting partner that is ethically sourcing their beans and contributing positively to the farmers?
Pepe: That was one of the lenses we applied when sourcing the coffee roaster. Again, they have been in business for 50 years, they have developed these partnerships in South America where they actually know the people that are picking the beans.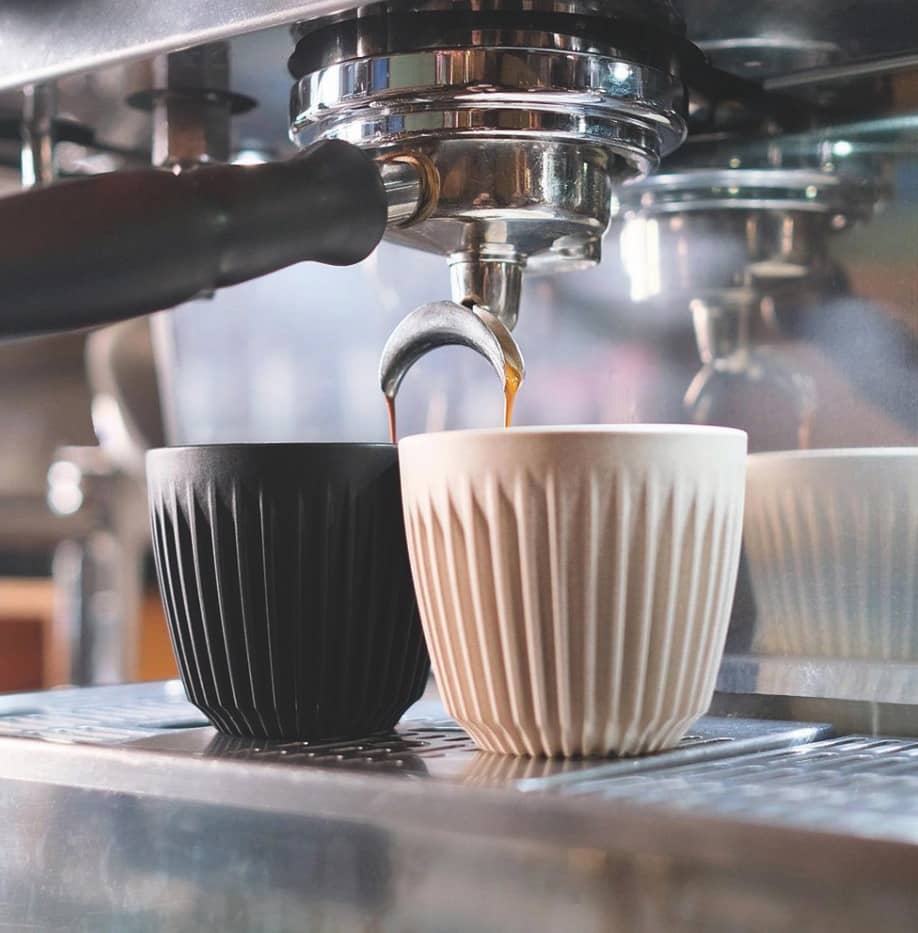 They are spending time with the farmers, they put money back into the communities. In one of the countries they do charity work for a hospital that specializes in attending to women. And that was something we wanted to support as well.
Q: Tell me more about the location you've chosen and what is so special about that place?
Pepe: Creekside was the original village in Whistler. When the secondary village was built, a lot of the traffic went over there.
The partner we have for the coffee shop owns most of the real estate in Creekside village and she has been investing a lot of money into revitalizing the area. She has a vision for Creekside.
We wanted to focus on things that offer great quality and would differentiate Whistler from other ski resorts. We want to offer a memorable experience, so when people come here, they will be like 'oh man, I wish I had this coffee shop back home!'
Q: How important is it for you to be immersed in the skiing culture?
Pepe: It's important because the culture around Whistler is about skiing, biking… it's a mountain lifestyle.
Coffee and a mountain lifestyle go hand in hand.
We get international travelers from all over the world and these people come from places where they enjoy great coffee, so we want to be able to compete with those places.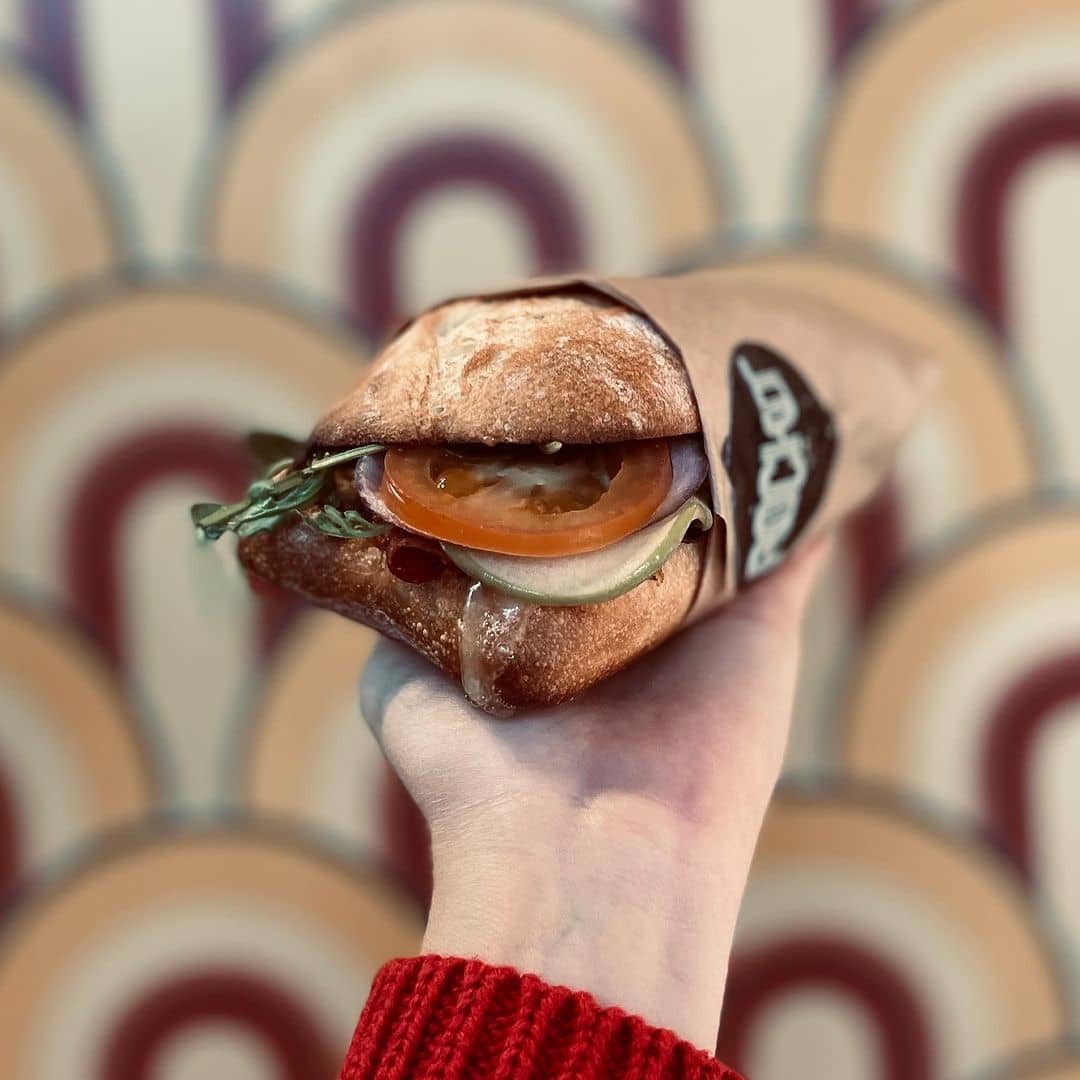 Q: What has been the best part of this project so far?
Pepe: The interior design. We've been having so much fun.
The space has a retro feel, from the 70s and 80s. We have lots of custom made stuff. So that's one.
The other thing is just learning so much about coffee, there is a whole world that I didn't know existed. It's fascinating to see how passionate people are about coffee.
Q: What kind of experience are you hoping guests have when they come in for the first time?
Pepe: We want them to feel loved.
What I mean by that, is we want them to feel that we care greatly about the coffee and the food, and that everything was made with love and we're happy to see them.
We are going to provide love and good vibes.
We will have some great tunes bumping, together with espresso and the food, and they are connected with people. This is a place where people will be happy the moment they step into the shop. The music will be going, everyone will be smiling.
You can expect to find a DJ always on hand playing classic vinyl records at Rockit. As well as live music once in a while. Located just 3 minutes away from the Creekside gondola, Barajas hopes to be entrenched in the skiing community and they are set to open their doors this winter.
The food program will consist of a rotating menu of items created by their chefs, inspired by all sorts of cuisines from around the world. Whether you plan on hitting the slopes, or just plan on visiting, blast into the past and enjoy a great cup of coffee.
Address: 2063 Lake Placid Road #227, Whistler, B.C.
Website | Instagram | Facebook
This piece was made possible thanks to Ryan Bailey