What's better time to go all cauliflower crazy than in fall?
Fall is the season to feast on cauliflower, radicchio or Asian greens.
Tractor is introducing a number of new dishes across its six eateries downtown Vancouver. Megan and Steve Clarke who run Tractor since 2013, have dedicated this past period with their team on rejuvenating their restaurant's menu with new vegan and gluten-free options.
On the Tractor's freshened fall menu you can opt in between a new dish of steamed beets with roasted cauliflower, braised radishes, tahini lemon dressing, parsley and almond dukkah, or a house-made vegan patty with beets, walnuts, black beans and portobello mushrooms topped with avocado parsley spread, green and pickled red onions.
Yummy? There is more!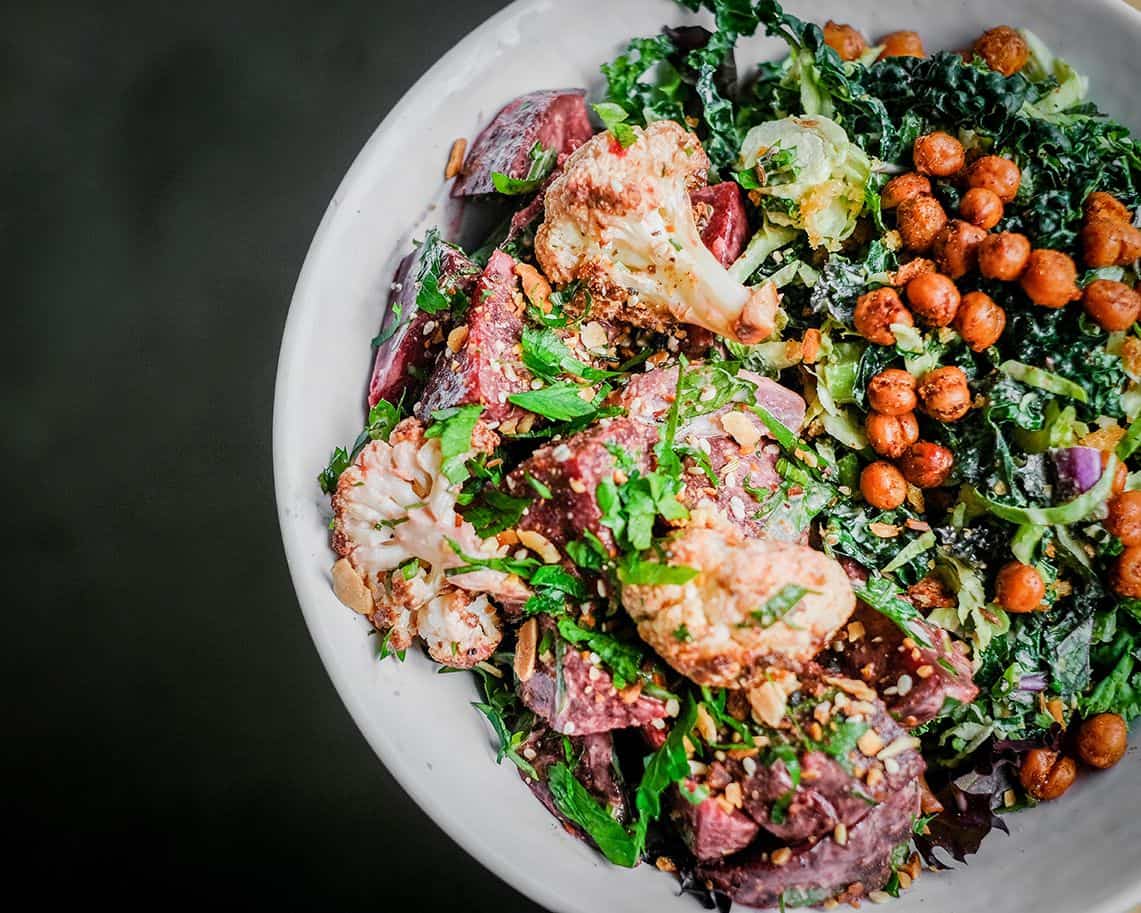 Another novelty includes a hearty, protein-packed Turkey chilli made with lean ground turkey, black beans and chickpeas. You can also go for roasted Brussels sprouts with radicchio, roasted butternut squash and apricot mustard vinaigrette.
Last but not least, a fifth option includes a brand new Kale Caesar Salad which comes with enticing creamy hummus, cashew dressing and garlic-roasted chickpeas.
These new additions at Tractor should be sufficient to Vancouver's growing, healthy food demands, at least for now.
We are very veggie heavy at Tractor – we always have been – and our new fall menu really caters to our plant-based customers

CO-FOUNDER AND OWNER MEGHAN CLARKE
"As an eco-conscious organization, we believe it's important to offer a wide variety of vegetarian and vegan options as part of our overall commitment to environmental sustainability," she adds, a nod that Tractor's new menu is not only supplying nourishing and heart-healthy foods but also vows to minimize food waste.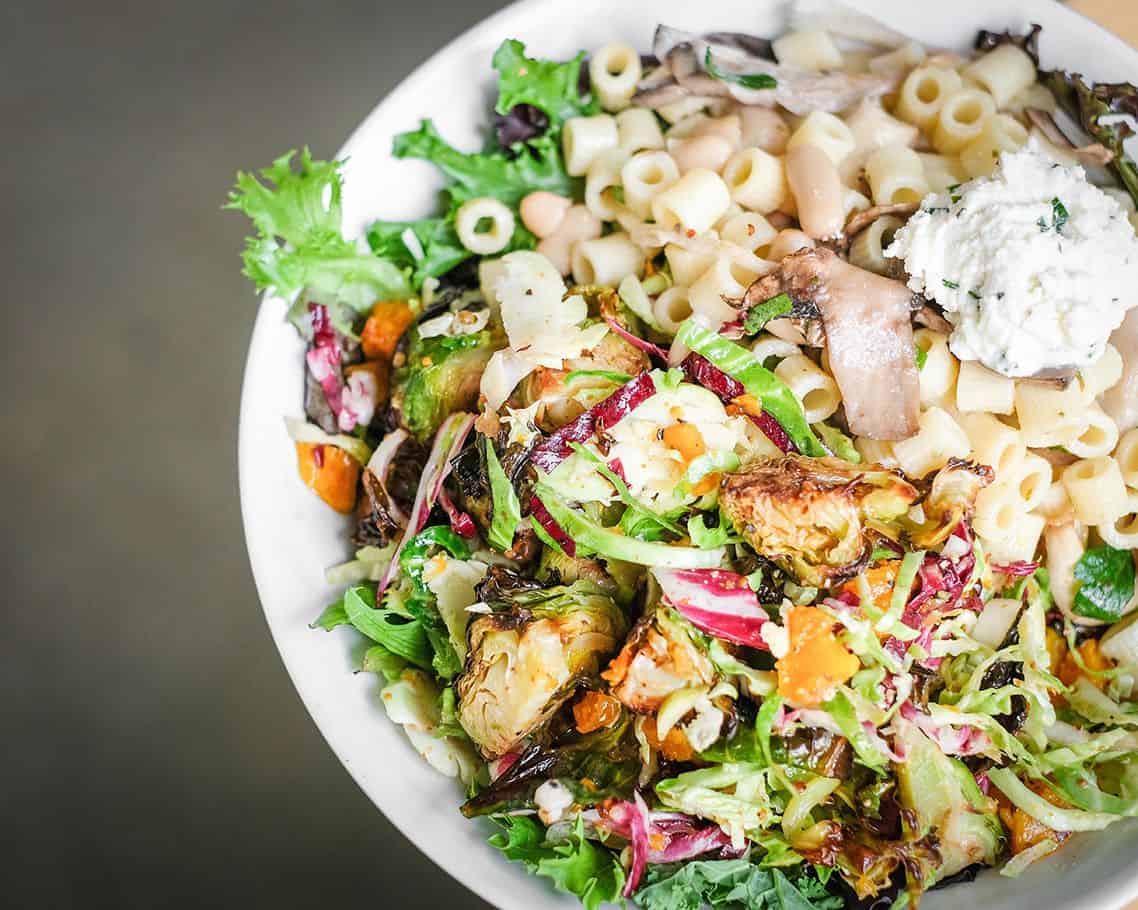 Tractor eateries can take your orders in between 11:00 and 9:30 pm at any of the six restaurant locations across Vancouver. Your to-go orders? They'll be handed to you all wrapped in 100% compostable package.
Don't wanna wait even a minute for your veggie plate?
Tractor's new grab-and-go kitchen is now available at the restaurant's Park Place location (666 Burrard St.). Use the new Tractor Digital kitchen to make your online orders there, pay online and choose a pick-up time of your orders.
The following two tabs change content below.
Latest posts by Noms Magazine (see all)