Attention, dessert enthusiasts and pastry lovers in Vancouver!
Prepare your taste buds for a delectable treat as Unni Pastries, a new specialty bakery concept, has just opened its doors in the West End.
Known for its irresistible treats and mouthwatering donuts and cakes, Unni Pastries is ready to satisfy your sweet tooth and bring joy to your taste buds.
Who is Unni Pastries?
Unni Pastries, which began as a delivery and pickup-only operation from a commissary kitchen in 2020, specializes in Korean fresh cream donuts and pastries.
The husband-and-wife duo behind Unni, Garrett and Esther Lee, both studied culinary arts at Vancouver Community College. Esther's parents owned a bakery on Lougheed, where she gained years of experience assisting them.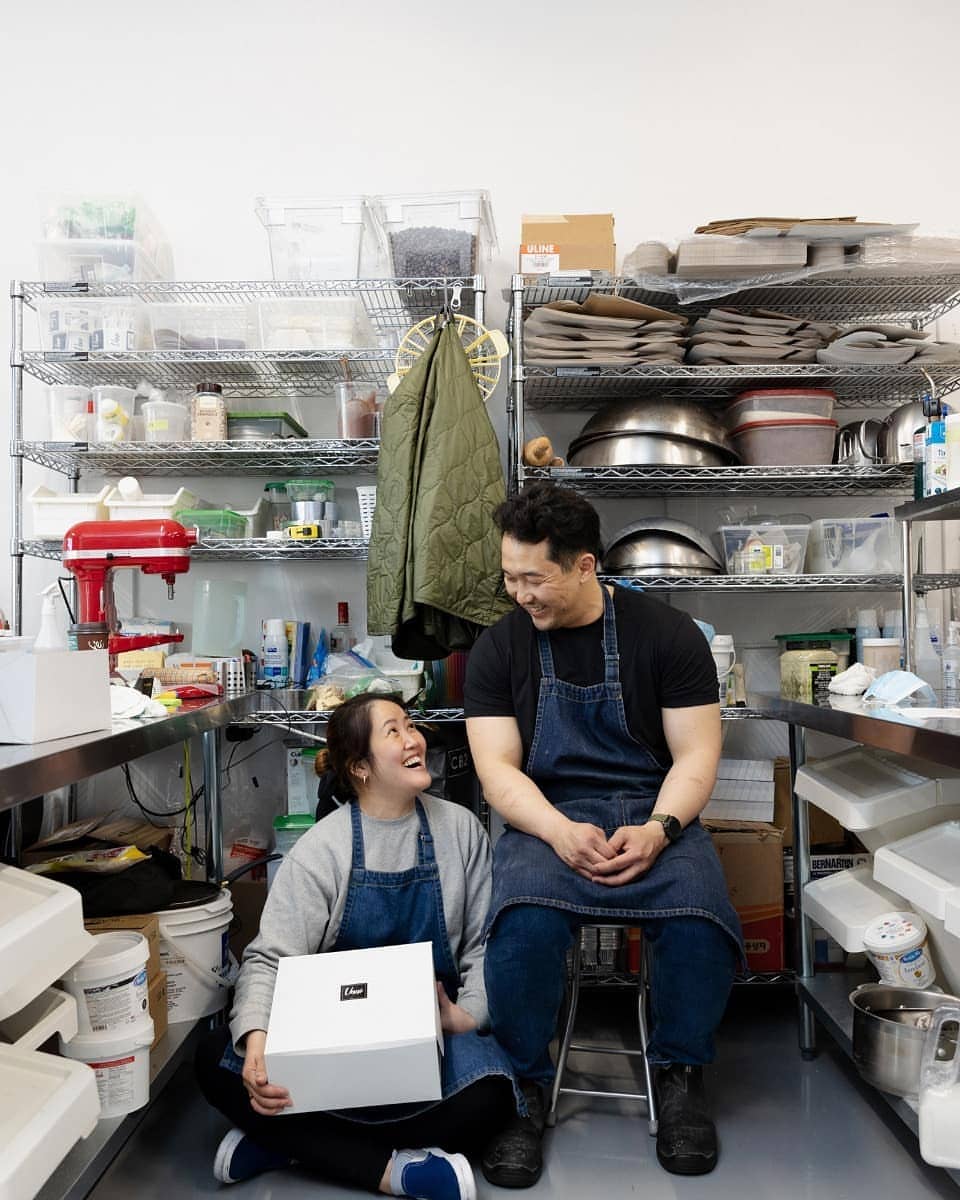 Located at 1773 Robson Street, Unni Pastries' new storefront occupies a charming 1,100 square ft that was the previously home to Saku, which relocated to a larger venue just two blocks away.
When asked why they chose the West End neighbourhood for their first retail location, co-owner Esther told Noms Magazine, "Our dream was to have a store downtown where my husband and I loved to visit when we had spare time for walks. We love the atmosphere and energy. Love seeing new tourists exploring our city, and now we can show off our pastries!"
What does Unni Pastries offer?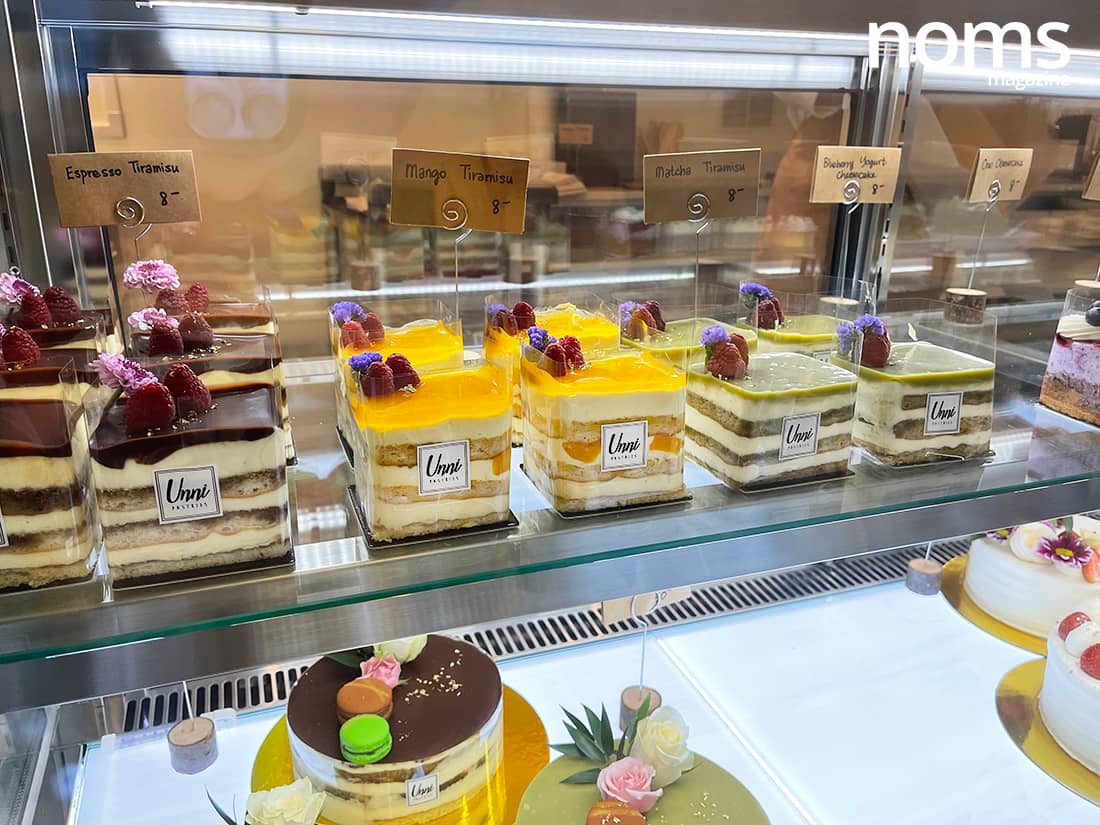 The welcoming aroma of freshly baked treats will invite you into a world of culinary delight, where Korean pastries take center stage. The menu will feature Korean specialty pastries, their mega-popular fresh creamed donuts, scones, loaf bread with fresh cream filling, tiramisu, beautifully designed cheesecakes and cream cakes, and ready-to-go charcuterie boxes.
There's a big chance you've seen their Rainbow Donut Box on social media – a colourful selection of 6 Summer fruit and fresh cream filled donuts!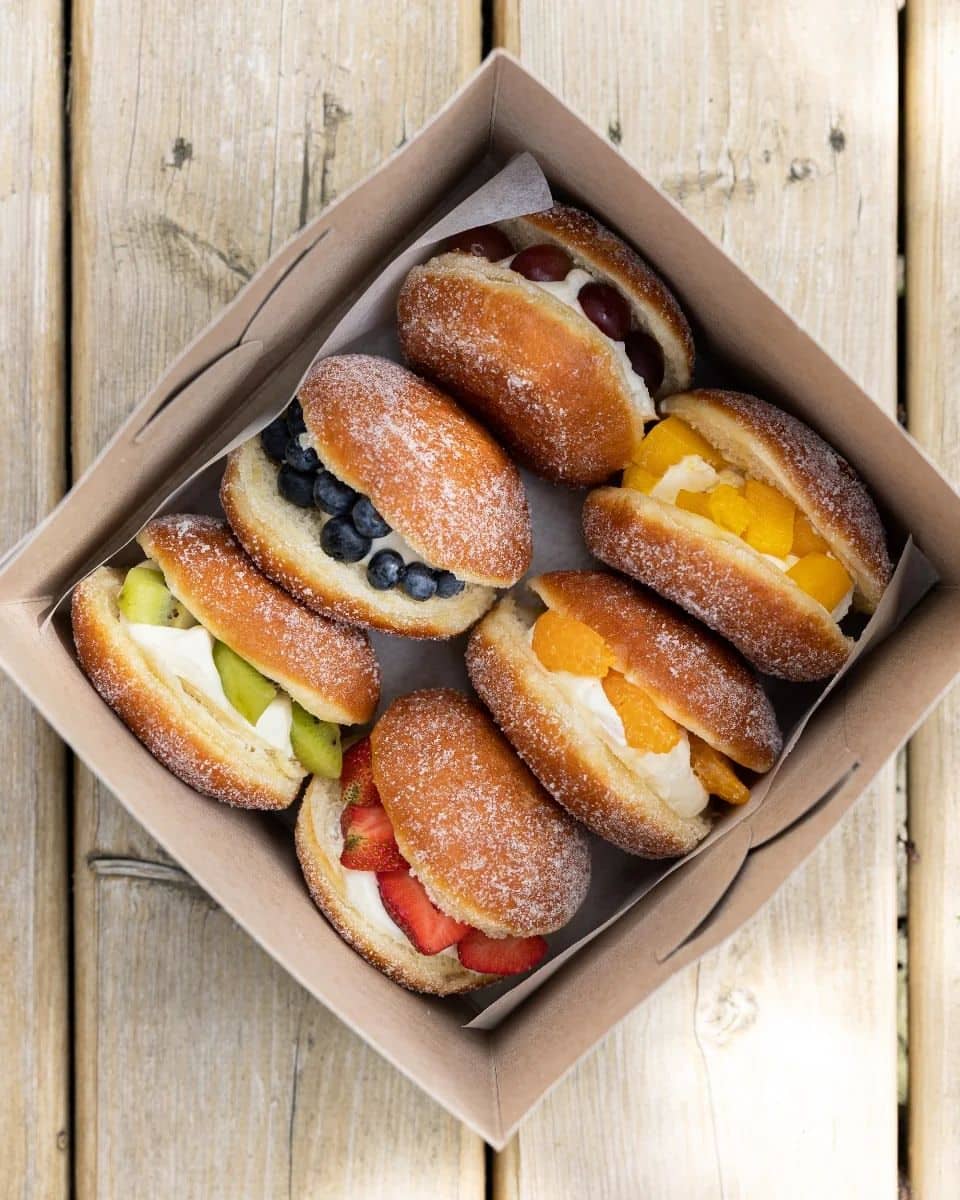 At Unni Pastries, it's not just about the sweets. The bakery also offers an array of beverages to accompany your culinary adventure. Savor the rich flavors of Caffe Umbria coffee, enjoy a comforting cup of hot tea, or cool off with refreshing iced teas like an iced Raspberry Rooibos tea.
It's safe to say that you'll definitely find something that will make you jump in excitement!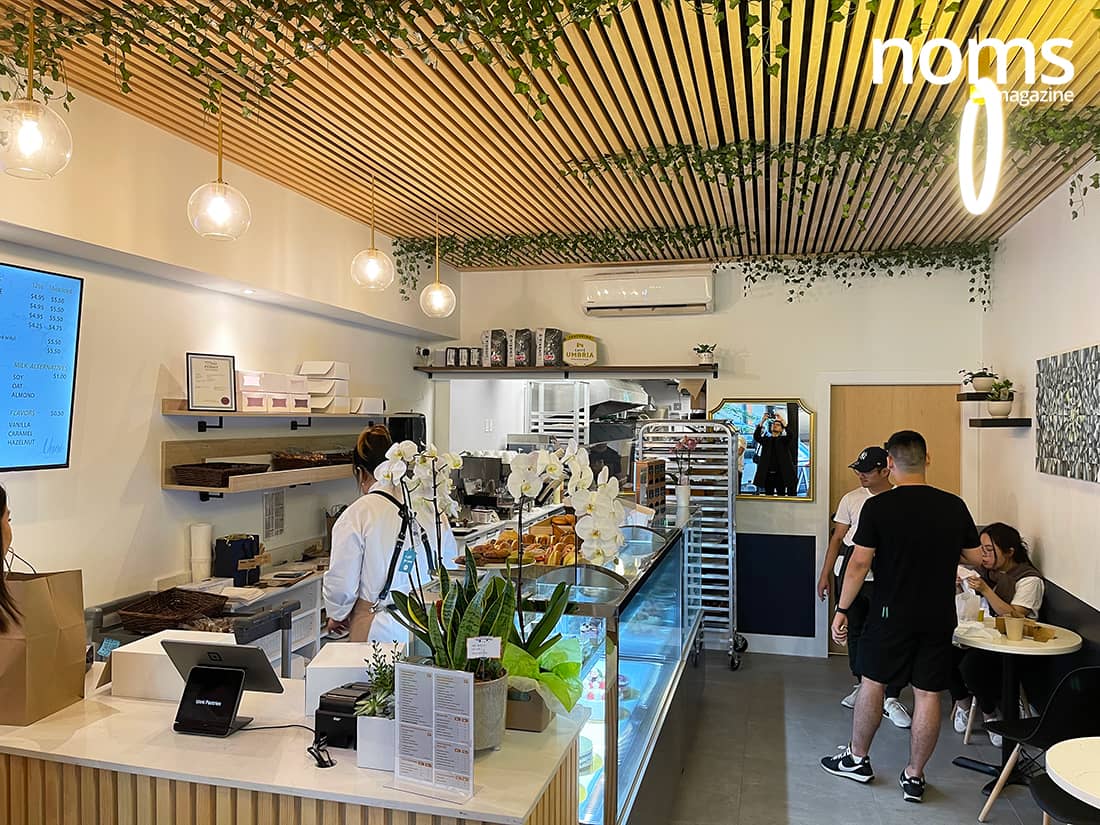 Interior-wise, the bakery cafe has a cozy wooden design with some greenery and lights hanging from the ceiling to give an organic feel to the space. Along the wall you'll find some tables and seating for customers to enjoy their treats indoors. Although only around 10 people can dine-in, Unni Pastries is just a couple blocks away from Stanley Park and English Bay Beach.
For more new and upcoming food spots in Metro Vancouver, take a peek at our tracker here and subscribe to our weekly newsletter.
Address: 1773 Robson St. Vancouver BC