One of the biggest events that can take place in an Asian community is the Lunar New Year, and it's coming up soon!
Aside from all the traditions and regional customs, this festive event is also all about gifting and feasting with family.
To help with both of those things, we've compiled 5 Vancouver spots offering special Chinese New Year treats.
*Noms Members are part of our exclusive paid membership. Only food spots we personally recommend are accepted as members. 
1. Buttermere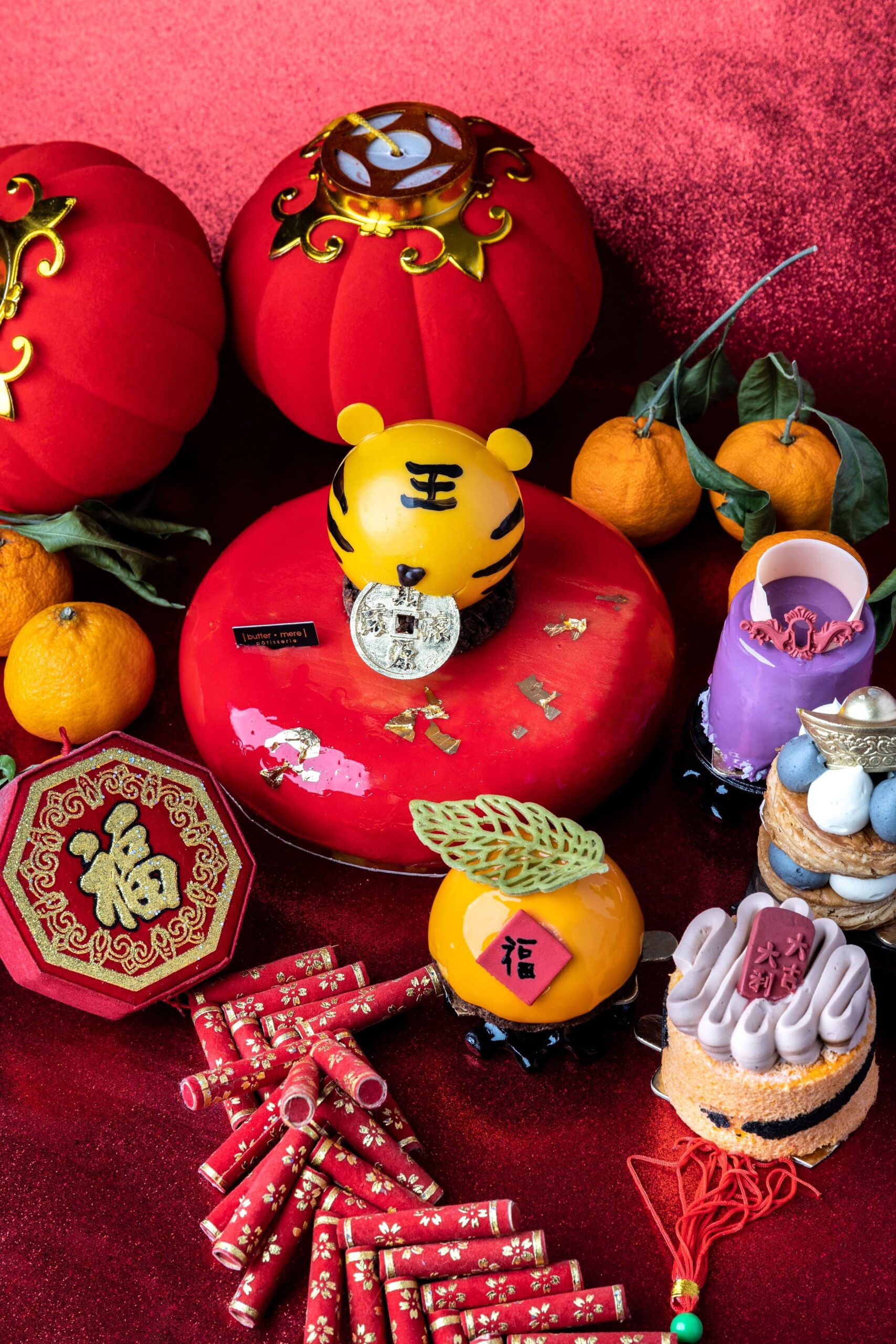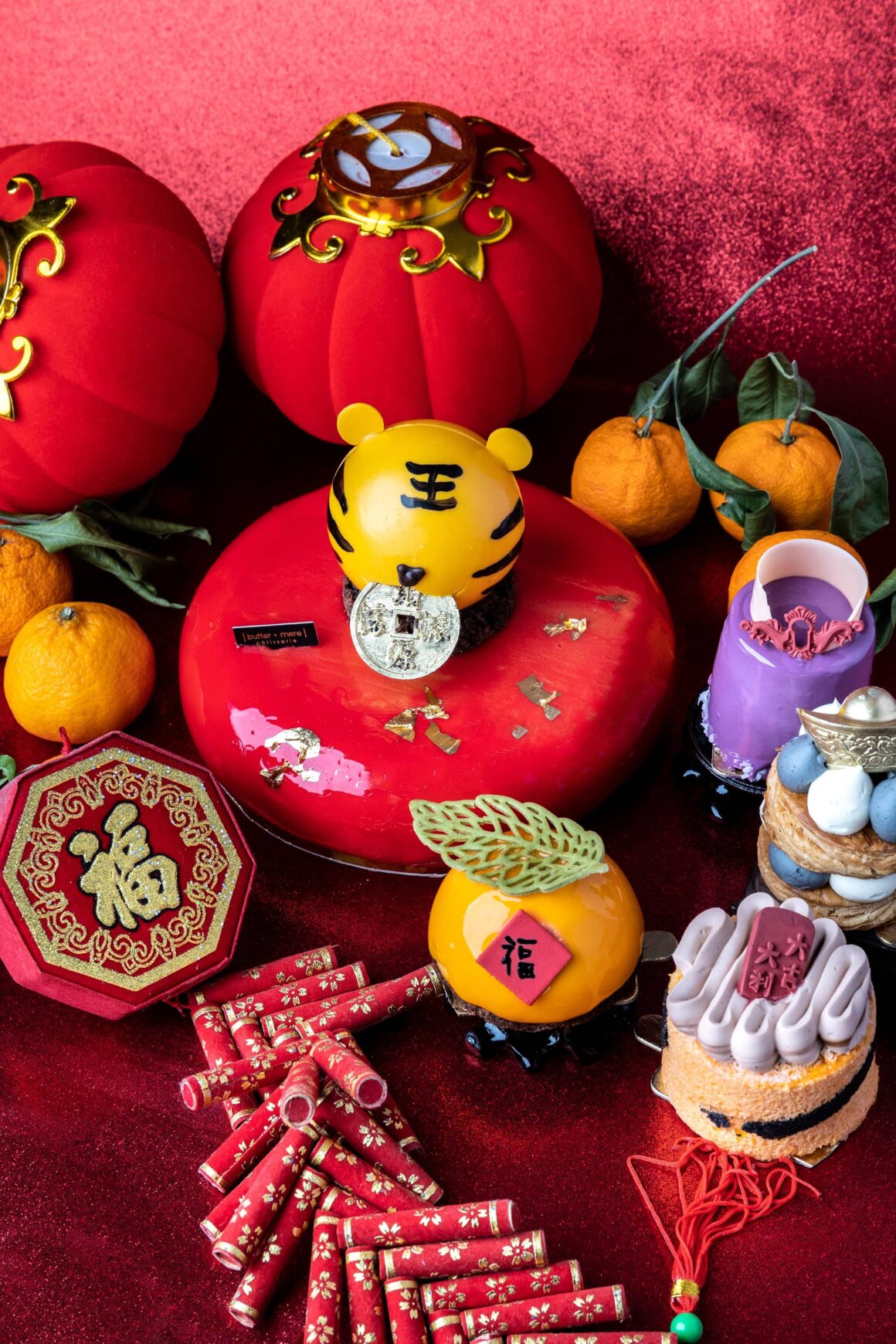 As expected, Jamie and her team over at Chinatown's Buttermere, is back with an adorable cake that is picturesque and fitting to end off your Chinese New Year feast. The
Year of the Tiger cake features a bright chocolate tiger holding a golden coin and is made from lemon poppy seed sponge, osmanthus orange confit, cointreau anglaise, and jasmine mousse.
The 7″ cake is available for preorder and for pick up & delivery from Jan 29 – Feb 2.
Address: 636 Main St, Vancouver, BC V6A 2W1
2. BETA 5 Chocolates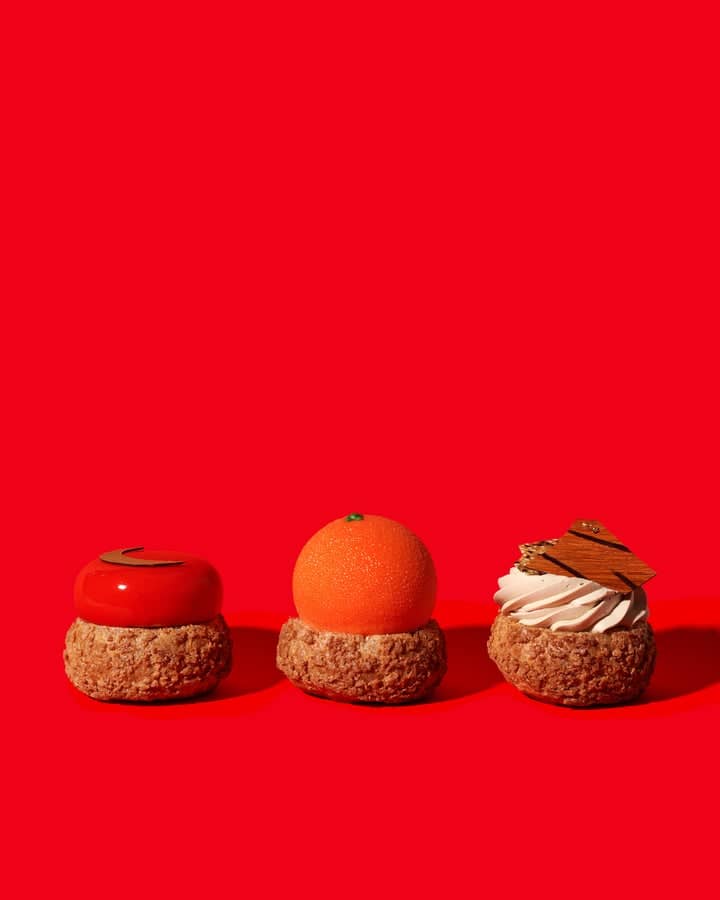 Like previous years, BETA5 is helping you celebrate Chinese New Years with some special treats.
First they have their Year of the Tiger Cream Puff Pack, which includes 3 limited edition puffs: Jasmine Milk Tea, Mandarin, and Tiger. This 3 puff pack box is $22 and must be preordered.
Secondly, they have a Mandarin Crunch Polygon Bar for the chocolate lovers to enjoy. This $11 bar is made from 66% dark chocolate, freeze-dried mandarin segments and caramelized puffed rice.
Address: 409 Industrial Ave, Vancouver, BC V6A 2P8
Website | Instagram | Facebook
3. T Cubed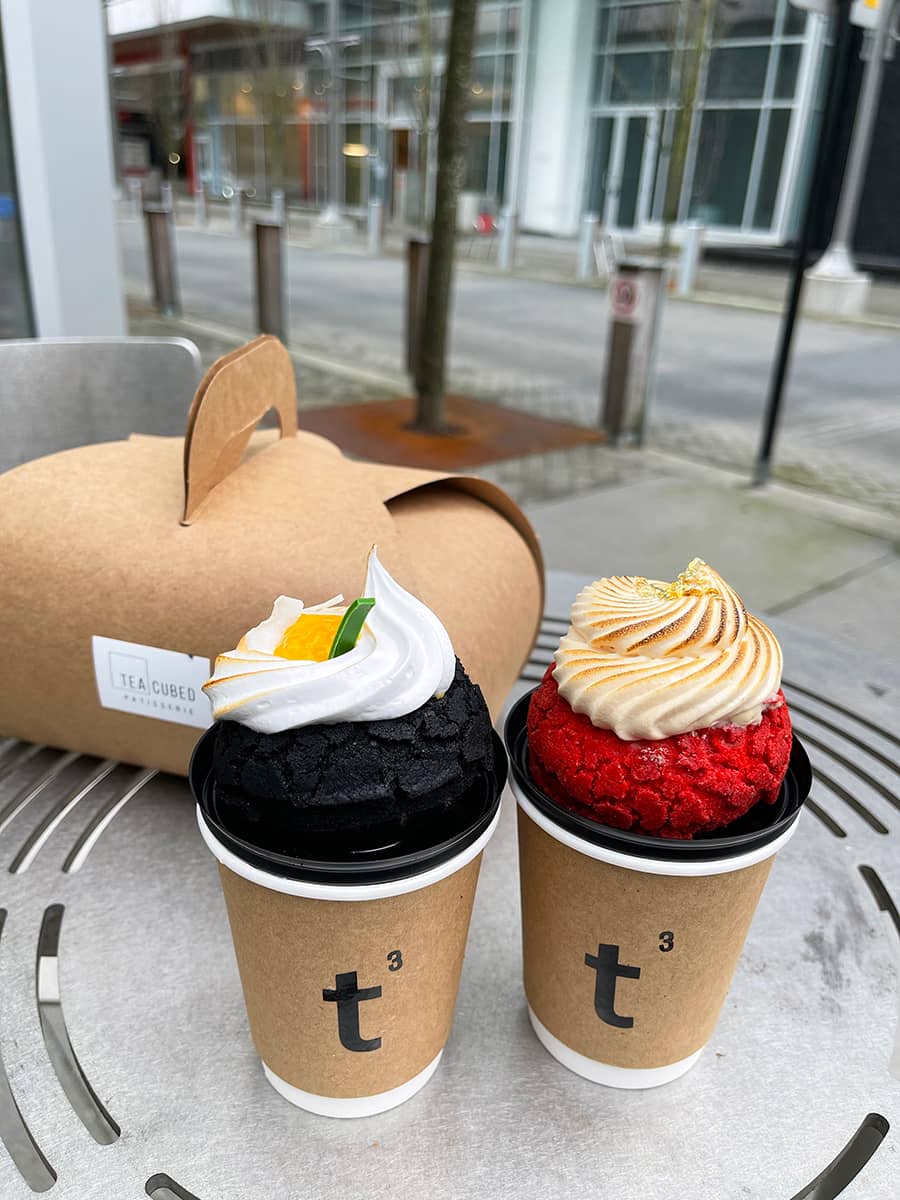 For many people, you won't recognize T Cubed by its name. But it is actually a newly formed patisserie from 3 local brands: Niche Creamery, Thirstea and Kukkijar.
To celebrate Chinese New Year, the trio is holding a special pop up at Station Square Price Smart from Jan 28 – 31st to offer a selection of puff pastries and drinks.
Pineapple Ice Cream Puff w/ Salted Caramel Meringue & Mango Grapefruit Compote Paired with Hot Oolong Milk Tea
Mango Lychee Ice Cream Puff (vegan ice cream!) w/ Coconut Meringue & Mango Sago Paired with Hot Matcha Jasmine Milk Tea
CNY Signature Dessert Set: Matcha Mandarin Cake & Thai Tea Black Sesame Puff
Pop up hours: 1-5:30pm/7-9:30pm on Jan 28-30 and 12-5:30pm on Jan 31
Address: 4650 Kingsway, Burnaby, BC V5H 4L9
4. Qing Cake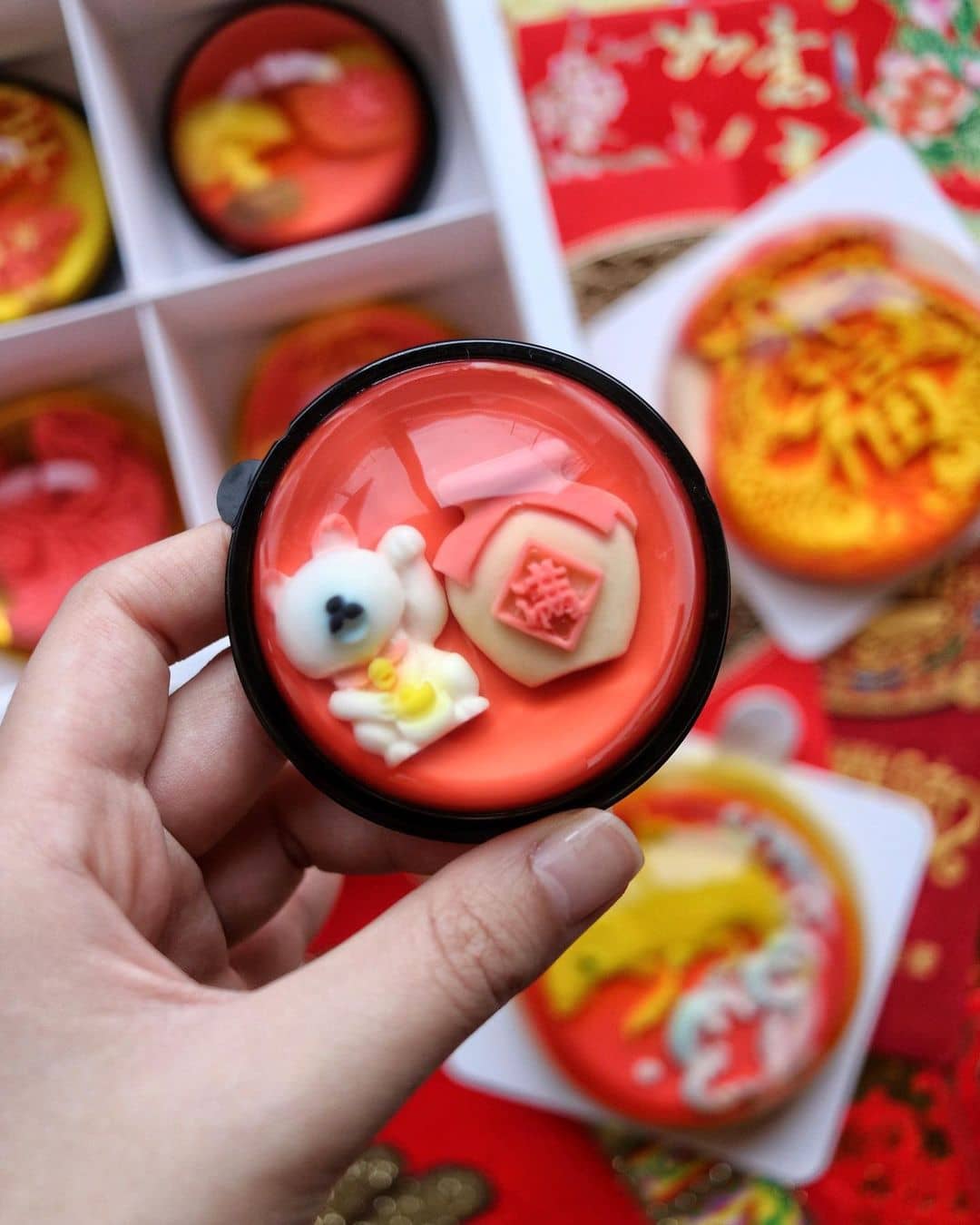 If you're looking to wow your family or to gift away, these beautiful and detailed handcrafted jelly cakes will do just that. The jelly cakes come in several gift box options and flavours like peach, plum, pina colada, sparkling wine and marshmellow.
Available until Feb 14th.
5. Chez Christophe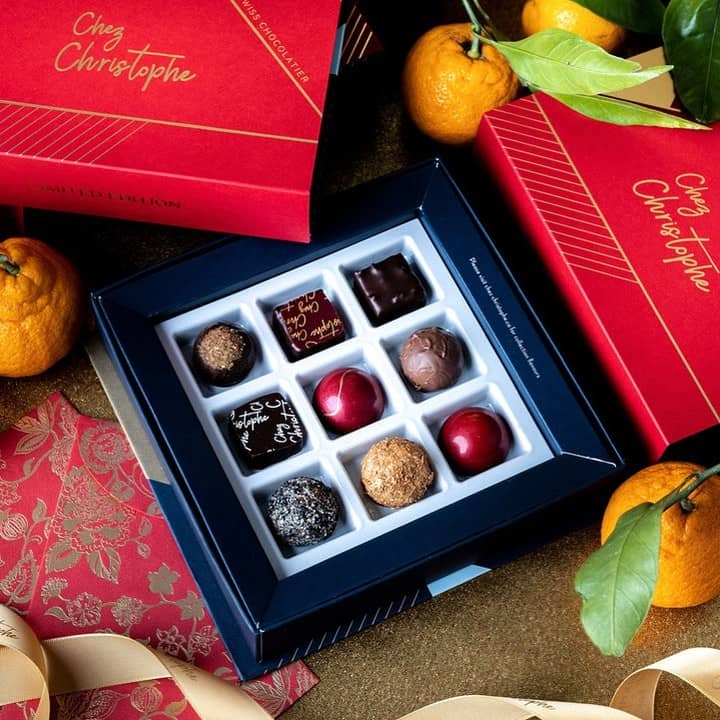 For this special time of the year, top Burnaby bakery Chez Christophe has collaborated with 3 local foodies (deannawoo, eatingwithkirby and foodology) for their Lunar New Year Chocolate Box. Each foodie co-created a flavour that was inspired by foods that they grew up having.
The 9 piece chocolate box ($27.88) will include the 3 collaboration flavours and more:
Deannawoo's LUCKY BLACK SESAME – Rice milk pate de fruit with a black and white sesame duja coated in Chez Christophe's signature 63.6% Montreux chocolate
eatingwithkirby's RAMEN CRUNCH – 42% milk chocolate shell with a BBQ spice ganache, layered with a sunflower seed duja and crunchy Monster Noodle
foodology's HAW FLAKE – White chocolate truffle filled with hawthorn berries, caramel coated with gold waffle crunch and hawthorn flakes
Mandarin Yuzu – 42% Milk chocolate truffle shell filled with a soft and creamy mandarin and yuzu caramel
Ginger Hazelnut – Dark Inaya chocolate paired with hazelnut paste. Features a nice crunch of caramelised hazelnuts and candied ginger. LF/GF
Mango Pink Peppercorn – 42% milk chocolate shell, mango caramel ganache with pink peppercorn. NF/LF/GF
Soy Caramel – Milk chocolate truffle, caramel ganache with a hint of soy sauce. NF/LF
5 Spice Blend – Milk chocolate truffle, 5 spice and hazelnut ganache. LF/GF
70% – 70% dark chocolate ganache enrobed in 63.6% dark chocolate. NF/LF/GF
Address: 4717 Hastings Street, Vancouver BC
Website | Instagram | Facebook
The following two tabs change content below.
Latest posts by Noms Magazine (see all)