With the middle of February quickly closing in…all your attention should be on the SPECIAL day that is coming up – Yup we're talking about Valentine's Day.
But this special day isn't quite the same for every couple.
For some, Valentine's Day may be when you go all-out fancy with lavish gifts and candlelit dinner OR you keep it romantically simple and cozy at home.
Regardless which spectrum your Feb.14 falls under, we've got some tasty ideas for you and your lover. Here are 5 yummy Vancouver Valentine's Day options to consider and enjoy with your loved one.
1. Hit Up The Special Valentine's Menus
For such a special day, you bet several of the city's most romantic restaurants and their chefs have expertly crafted multi-course meals for lovers to enjoy a lavish dinner.
Here's several that should be on your radar:
Water St. Cafe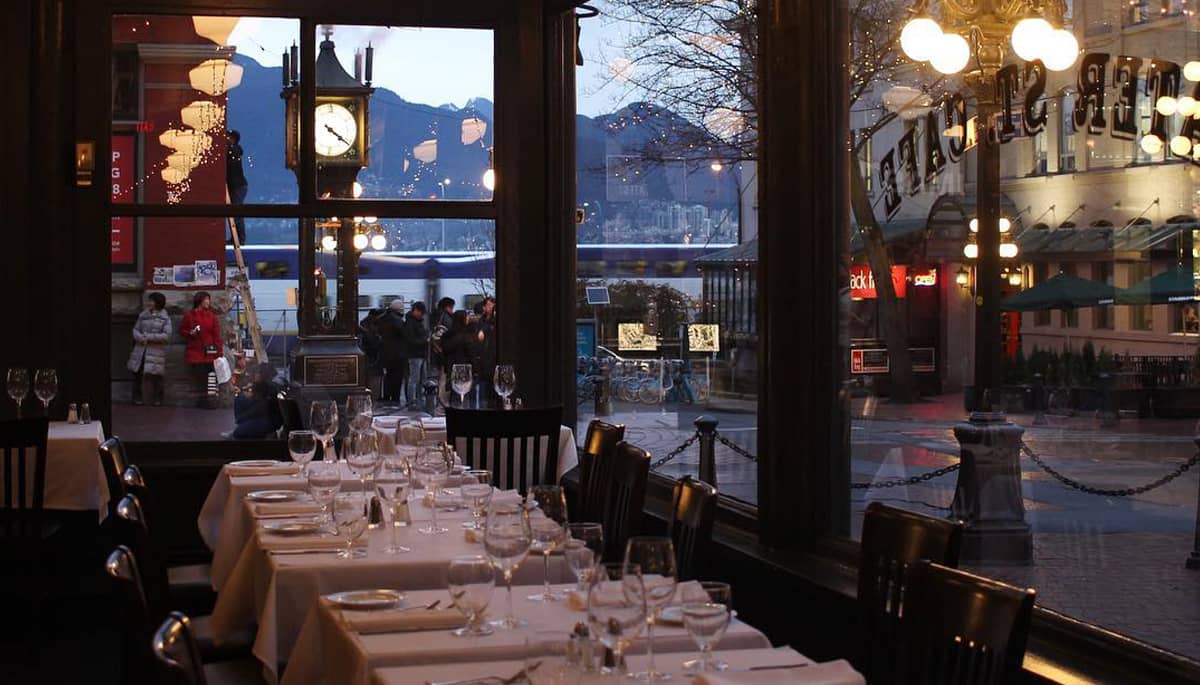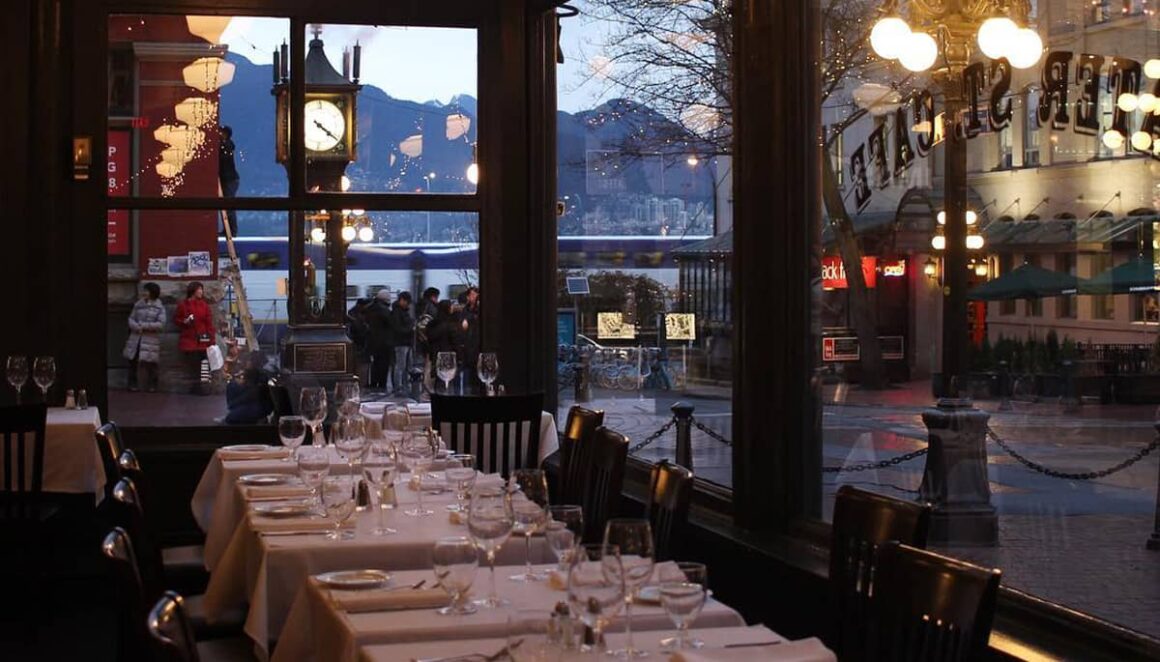 With the view of the historic Gastown Steam Clock, cobblestone paths, and rows of picture-esque street lamps lit up…Water St. Cafe is THE spot we always say that makes you feel like you're the main character of an old school movie.
Well for Valentine's weekend, Chef Alan invites you and your loved one for a special 4-course dinner! To start off you can enjoy some Caviar & Oysters, Wild Mushroom Arancini, or go simple for some Wild Mixed Olives. Then you'll move onto an array of satisfying dishes like a Coconut Curry Bisque, Lobster Risotto, West Coast Crab Cake, or Surf & Turf.
And to finish off the night, take your pick for dessert: Lemon Tart, Flourless Chocolate Cake, or a refreshing Fruit Sorbet.
And if you're looking to make the night extra romantic, opt for some live music by reserving at the 2nd floor.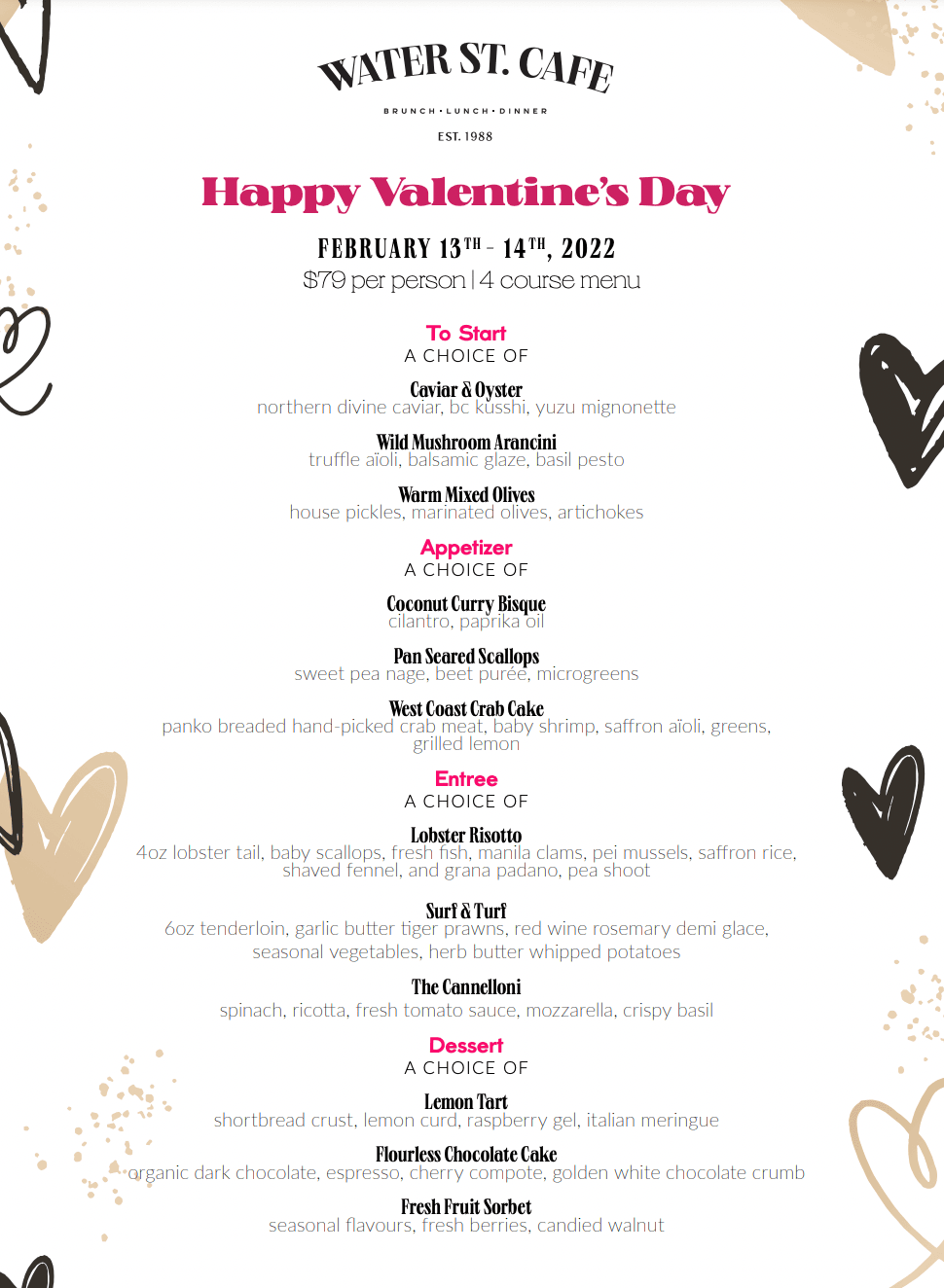 Cost: $79 per person
Date: Feb 13 & Feb 14
Type: Dine-in
Reserve now
Address: 300 Water Street, Vancouver, BC, V6B 1B6
Website | Instagram | Facebook
Provence Marinaside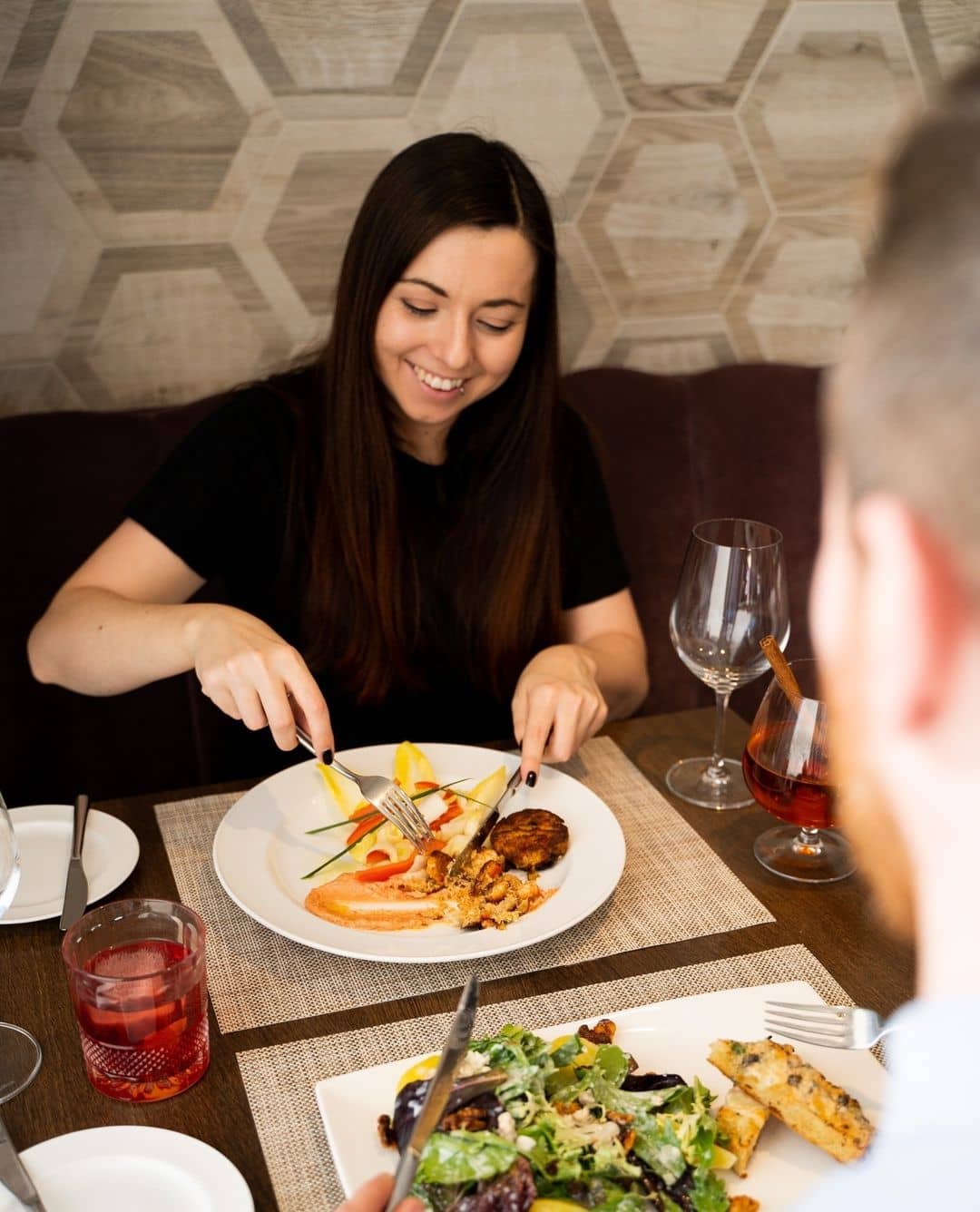 Experience the flavours of southern France right here at one of the best award-winning restaurants in Vancouver! Not just the mouth-watering dishes, but the aesthetic decor and water view make this place an ideal spot for a hearty V-Day date.
For the upcoming Valentine's weekend (Feb 11 – Feb 13), Chef Jean Francis and his team have created two special appetizers and 3 special entrees for couples to enjoy.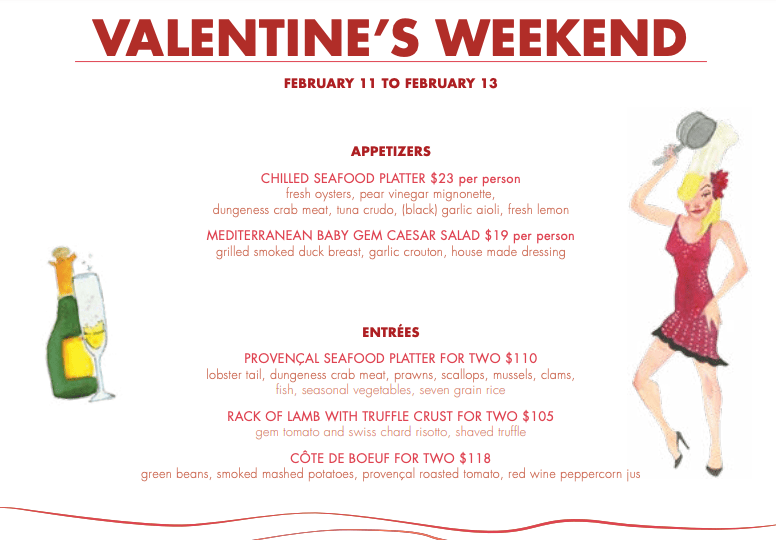 Date: Feb 11 – Feb 13
Phone number: 604.681.4144
Reserve here
Address: 1269 Hamilton Street, Vancouver, BC V6B 6K3
Website | Instagram | Facebook
P.S. they are also offering a special 5-course menu on Valentine's Day if that is what you fancy.
Giovane Bacaro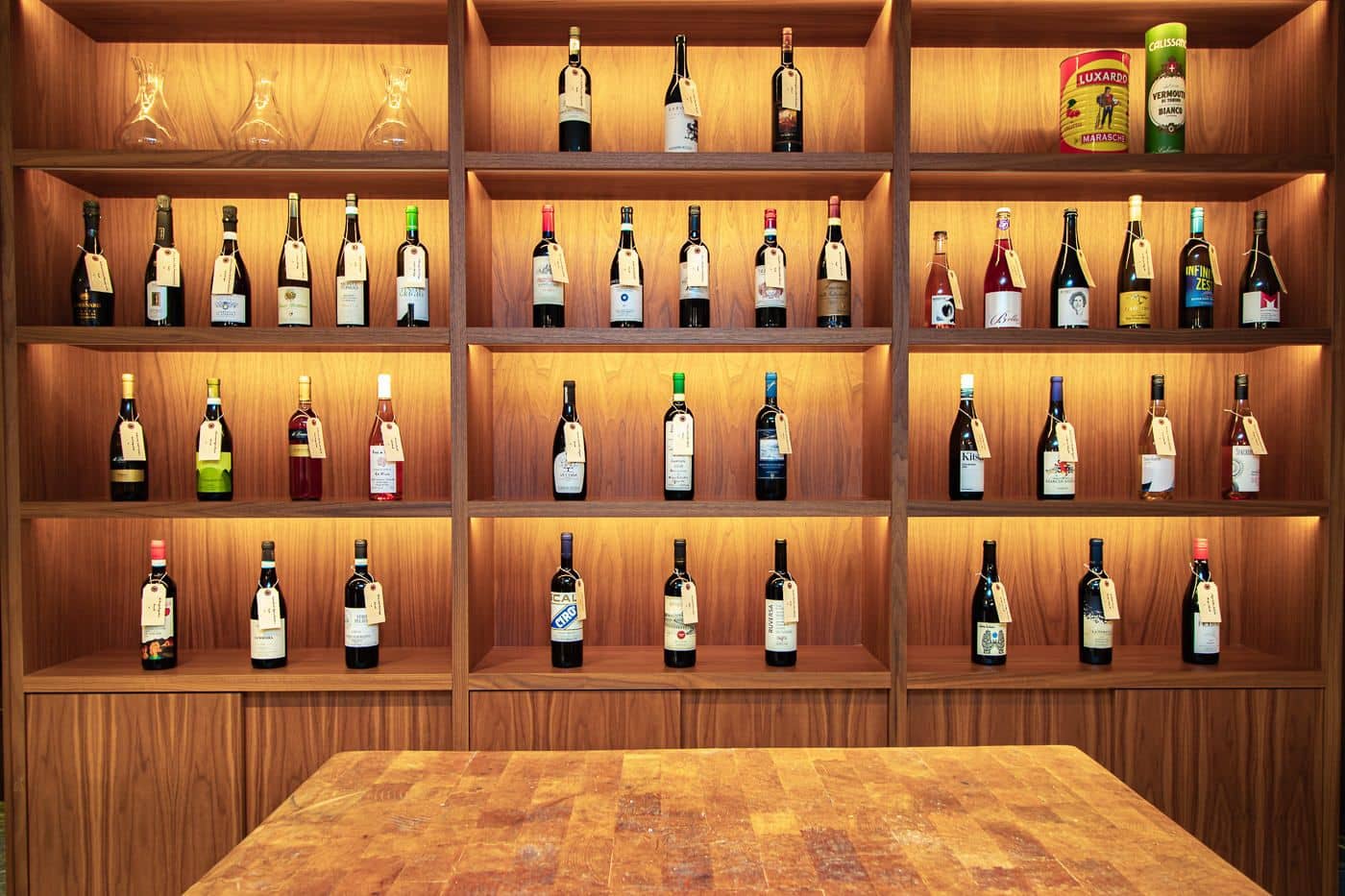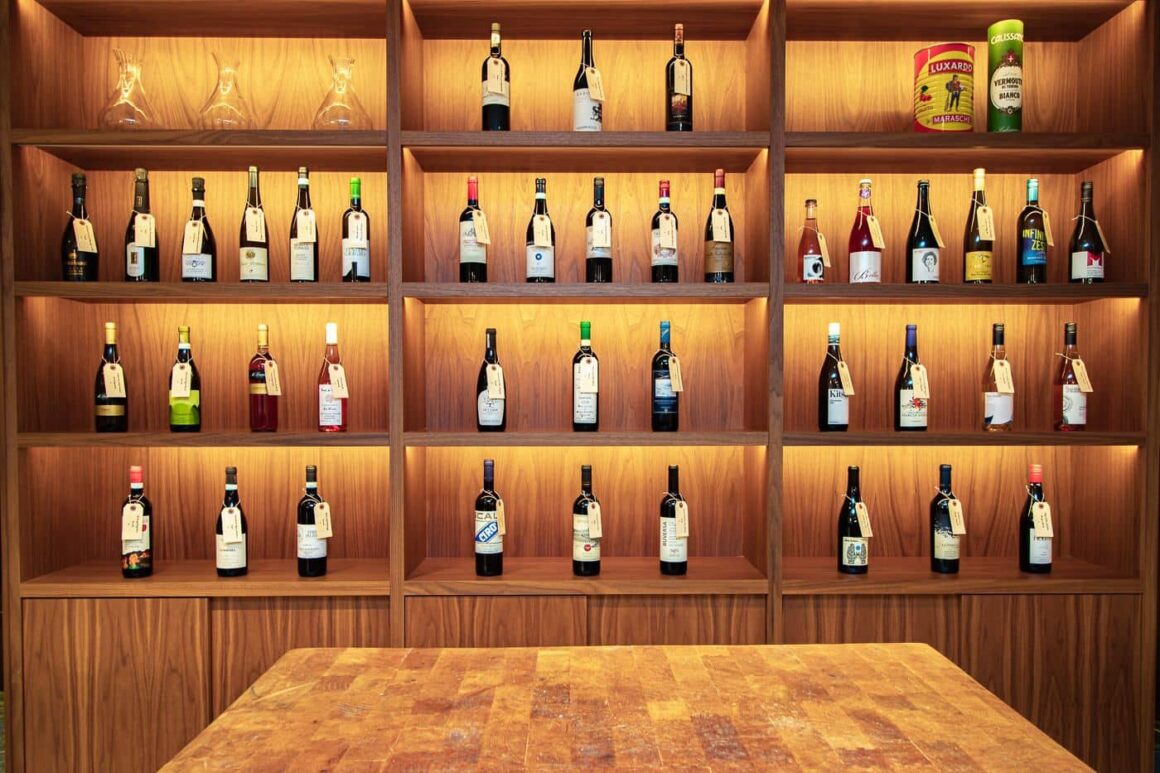 Located right in the luxurious Fairmont Pacific Rim, the smooth Italian tapa bar has a special 5 course Valentine's menu that's only available on February 14th. Highlights from the menu include brown butter and black truffle, their fan favourite crispy chips, antipasti and more.
Cost: $79 per person
Date: Monday Feb 14th only
Reserve now
Teahouse in Stanley Park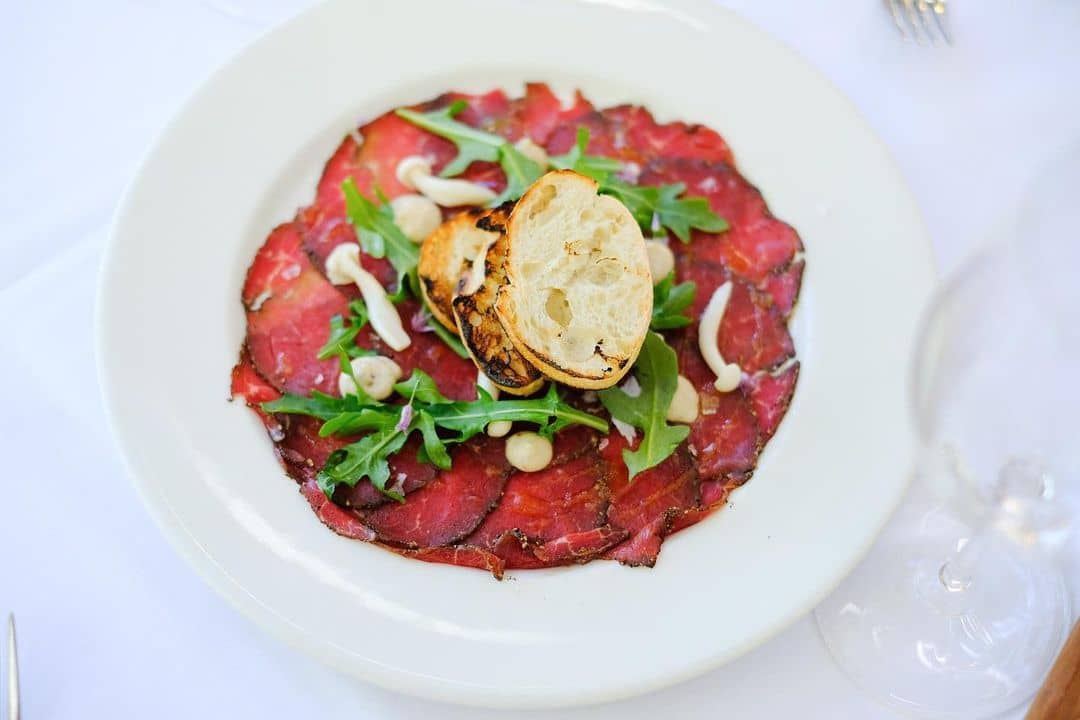 Amongst the towering trees in Stanley Park is the historic Teahouse, which boasts views of English Bay, the North Shore mountains, and a highly-rated West Coast cuisine experience. That's basically a recipe for a good date spot!
Combine that with a special multi-course Valentine's menu with stellar dishes like an amuse-bouche of Goat Cheese Truffle, Crab-Crusted BC Ling Cod, Peppercorn-Crusted Beef Carpaccio, Old-Fashioned Dark Chocolate Cake and you're good to go!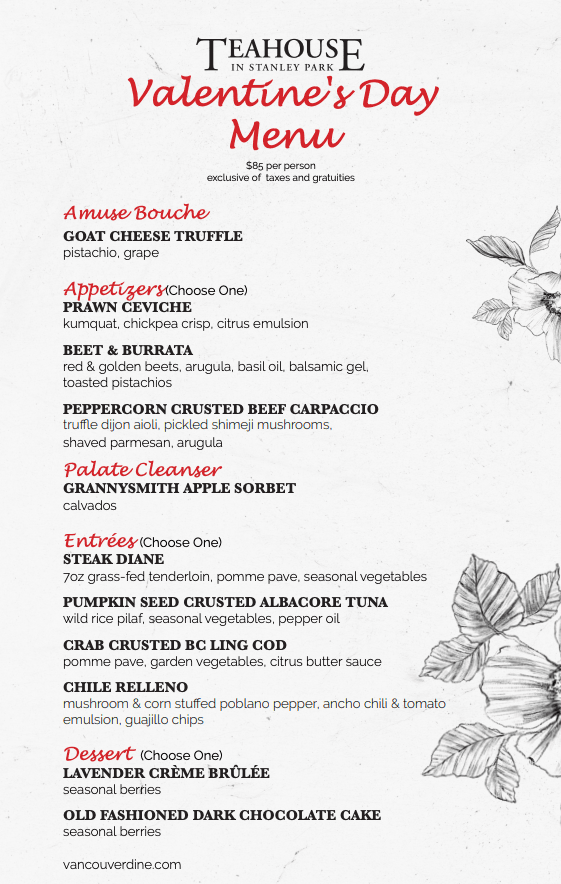 Cost: $85 per person
Date: Feb 11 – 14th
Type: Dinner
Phone: 604.669.3281
Reserve now
Address: Ferguson Point, Stanley Park, Vancouver, BC
Seasons in the Park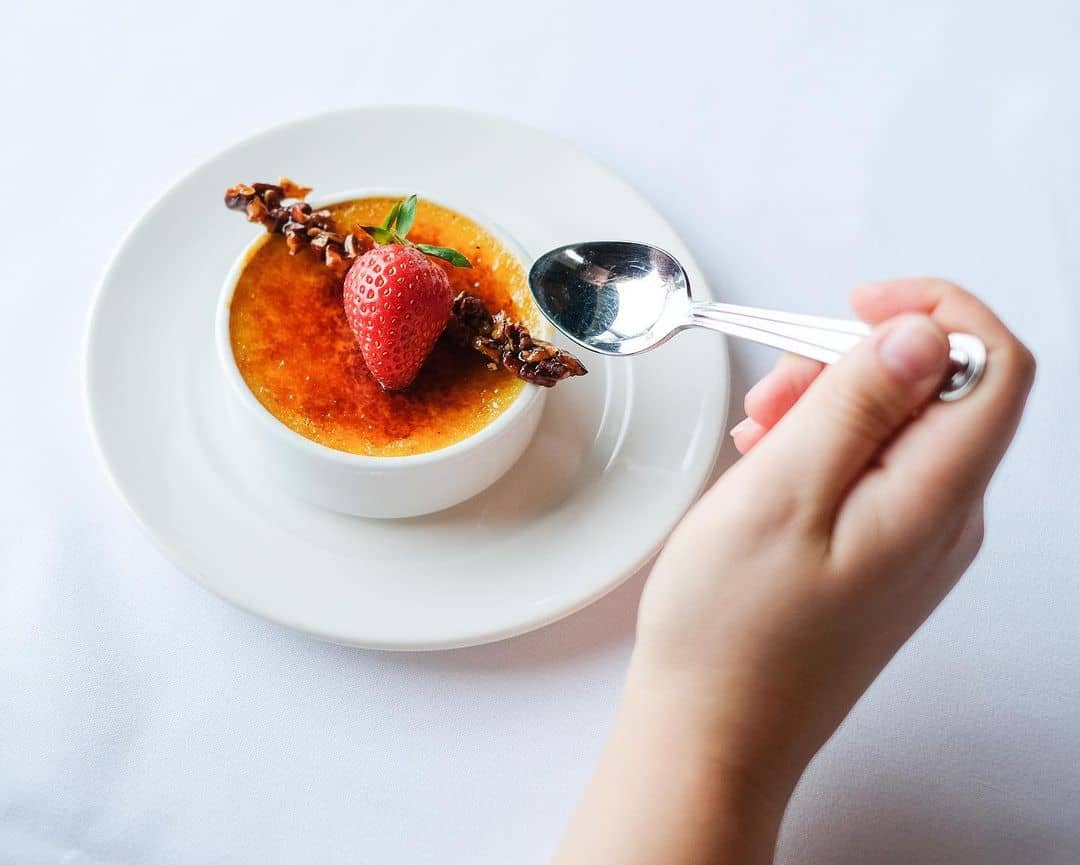 Just like their sister restaurant, Teahouse in Stanley Park, Seasons also has all the right ingredients that deserves to be on our best romantic restaurants in Vancouver list. Plus their patio is hard to beat.
Lovers can expect a 3-course prix-fixe feast that features delicious options like Pan-Seared Scallop, Seasons-Stuffed Mushrooms, Duck Two Ways (Confit, Pan-Seared), Chocolate Lava Cake and more.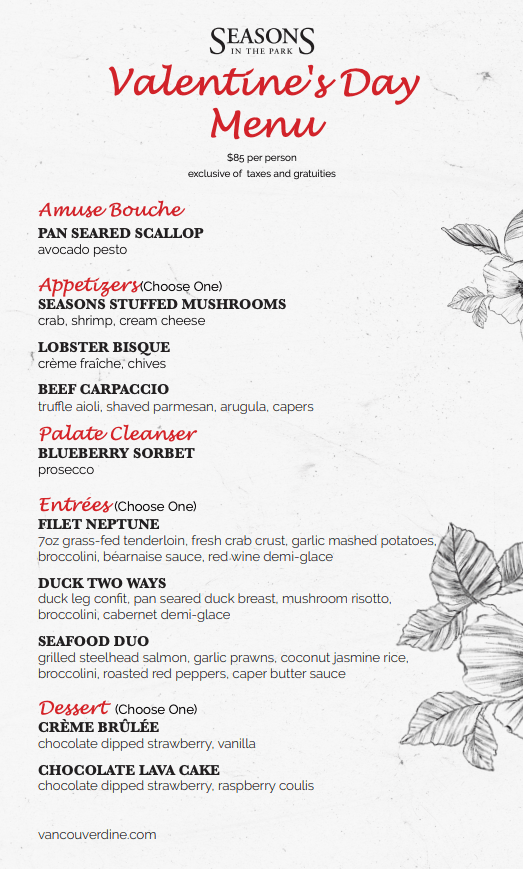 Cost: $85 per person
Date: Feb 11 – Feb 14
Type: Dinner
Phone number: 604.874.8008
Reserve now
Address: Queen Elizabeth Park, West 33rd Avenue (at Cambie), Vancouver, BC
Website | Instagram | Facebook
Torafuku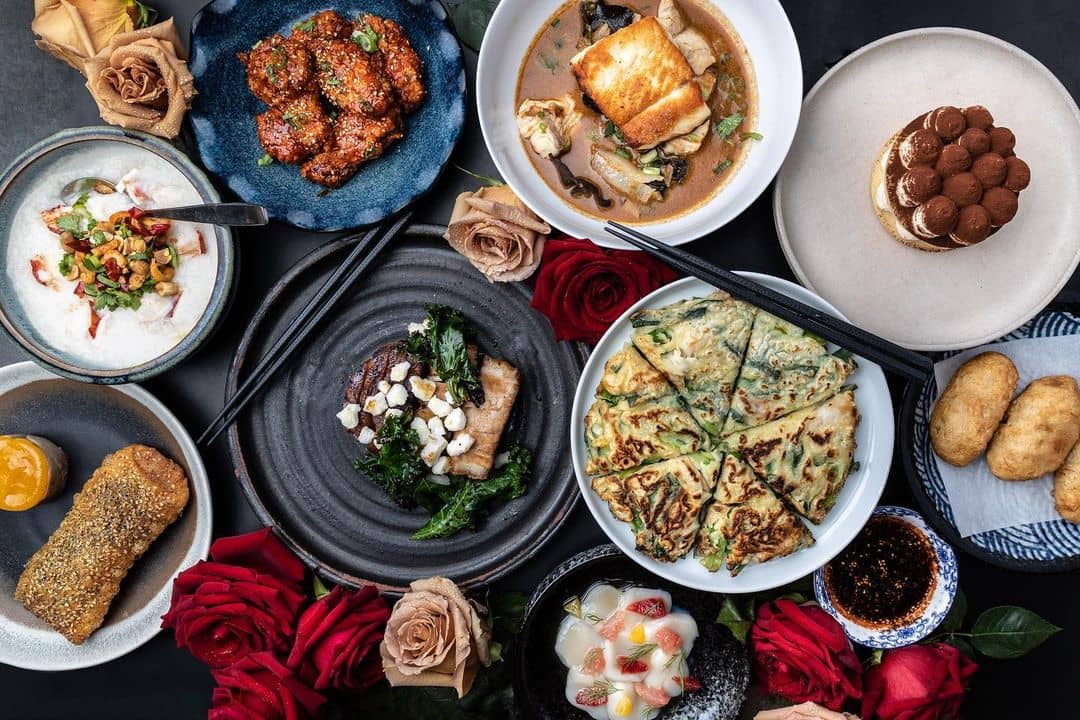 Chinatown's Pan-Asian spot, Torafuku, is welcoming couples on Valentine's weekend for a special multi-course Chef Tasting menu. Enjoy delicious plates like Hokkaido scallop crudo, house-made mochi dumplings, lobster congee, Ling Cod with napa cabbage, grilled pork belly with umeboshi sauce, Vietnamese coffee tiramisu, and more!
Cost: $65 per person
Date: Feb 11 – Feb 13
Reserve now
Address: 958 Main Street, Vancouver B.C. V6A 2W1
Website | Instagram | Facebook
2. Go Fried Chicken Over Roses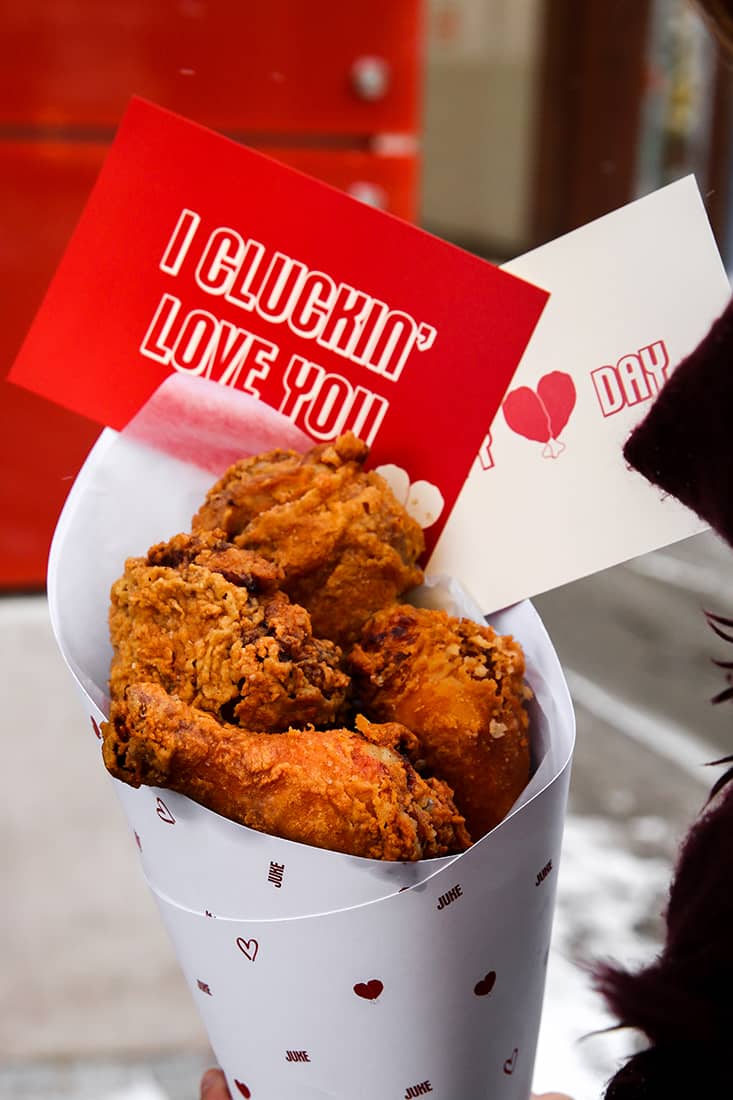 A bouquet of roses may be nice and sweet to look at, but not very practical (we're the only ones who just think with our stomach…). Well thankfully, the popular Chinatown fried chicken joint, Juke Fried Chicken, has a more practical bouquet for you to consider: their 'Let's Cluck' Fried Chicken Bouquets!
Each year this special comforting gift a major hit for Valentine's Day and even gets sold out (clearly many think with their stomach). So if you want to get your hands on this 8-piece wrapped bouquet of Juke's gluten-free fried chicken for the special person in your life, you better preorder it NOW.
Price: $31 + tax
Preorder: here
Pick up Monday Feb. 14
P.S. if you're looking for a vegan version, their sister restaurant Beetbox has a Vegan & Vegetarian-friendly version (breaded and fried seitan) for $25 + tax.
3.) Eat Pizza Farina's Heart-Shaped Pizza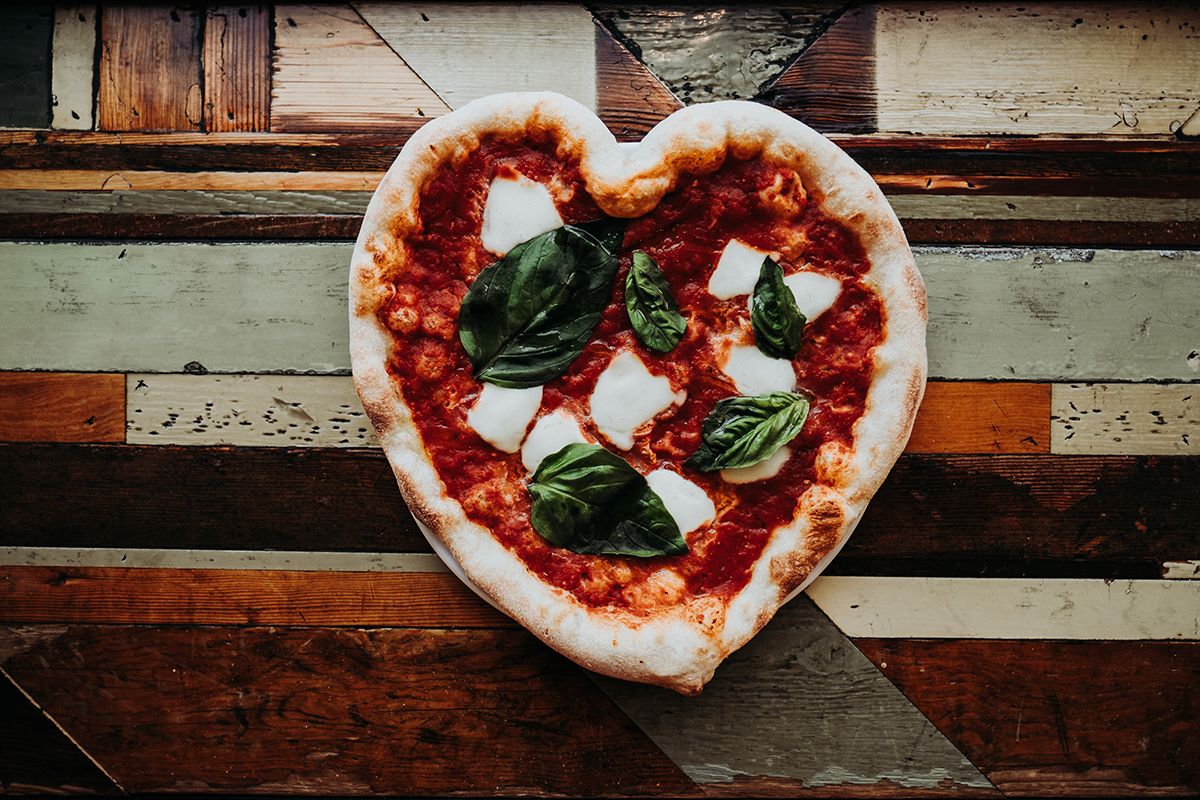 Valentine's Day is about all things heart-shaped, right? But what about food that is also heart-shaped? The answer is yes, there'll be some on Monday, February 14th!
Vancouver's much-cherished Pizzeria Farina is bringing back its celebrated heart-shaped Margherita Pizza for the evening. The picture-perfect pie is made with fior di latte, olive oil and basil, and is topped with tomato sauce.
Price: $18
Location: 915 Main Street, Vancouver BC V6A 2V8 &
Order here
Website | Instagram | Facebook
4. Brunch It Up
If you're the type to plan a whole day of adventures for Valentine's Day, a great way to start off is some damn good brunch (and mimosas). And we're lucky that in Vancouver, we have SO many great brunch restaurants to enjoy.
Here are 2 quick suggestions:
The Rise Eatery
South Granville's Rise Eatery genuinely conjures Asian, European, and American tastes altogether, so expect nothing short if you come here for brunch on V-day weekend.
Brunch hours: Saturday & Sunday 11AM – 3PM
Reserve online here
Address: 3121 Granville Street Vancouver, BC V6H 3K1
Website | Instagram | Facebook
OEB Breakfast Co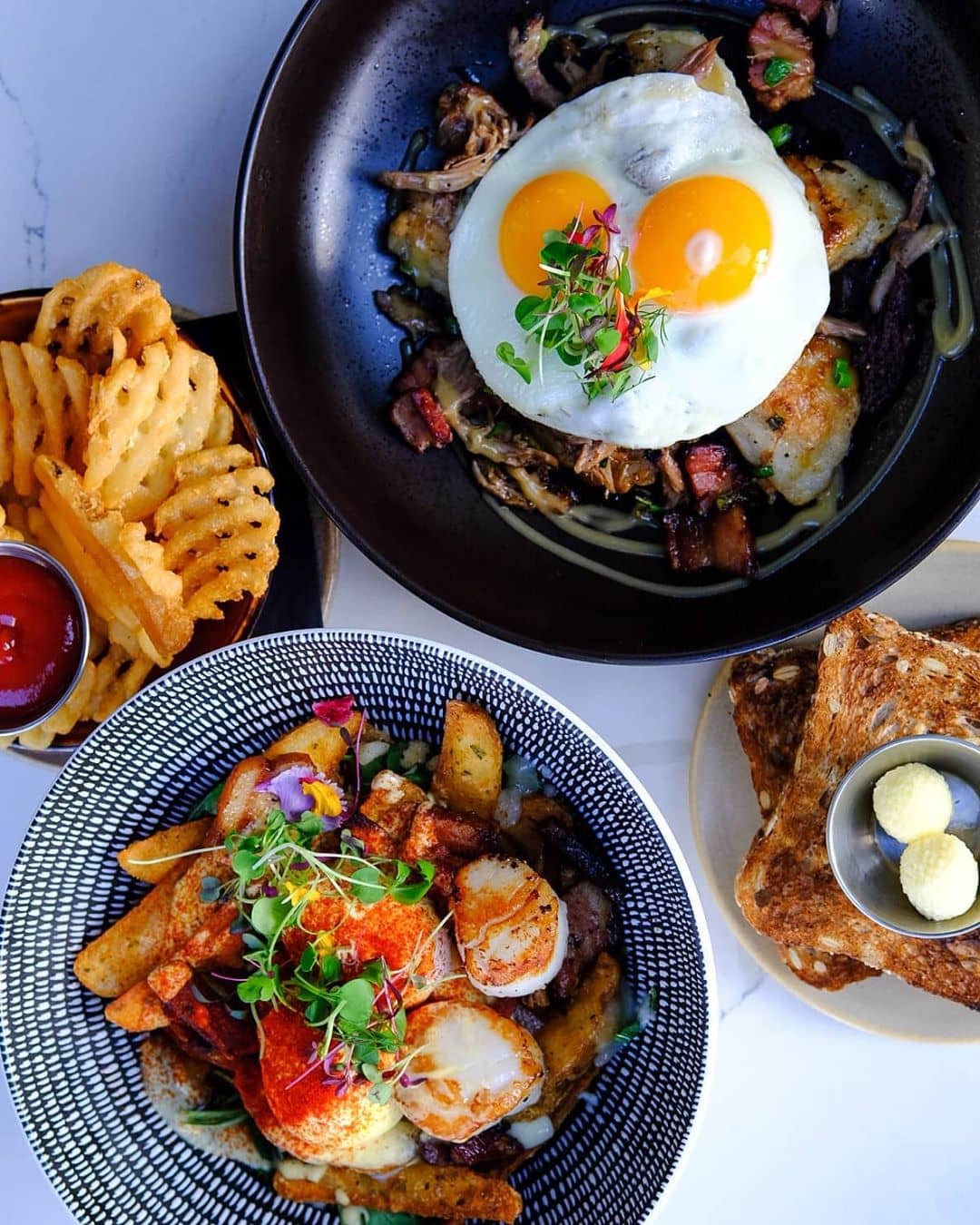 Hailed as one of the best brunch restaurants in Vancouver, OEB won't disappoint when it comes to their food, ambiance, and having the perfect location for a nice Yaletown waterfront stroll to walk off that food baby.
P.S. don't skip on their mimosa flight
Address: 1137 Marinaside Crescent, Vancouver, BC V6Z 2Y3
3. Get Sweet At Home
If sweet treats at home sounds good for you (and your partner), these take-home treats would be perfect for Valentine's Day at home type of mood.
Beta5 Chocolates Valentine's Cream Puff Pack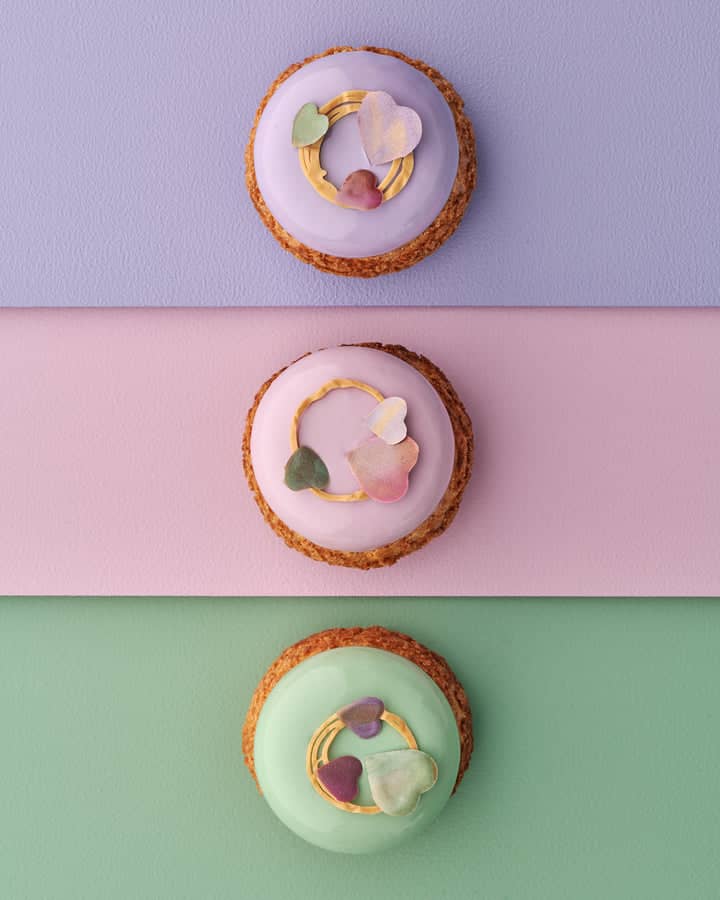 Let's be real…very few people would say no to Beta5. Especially when you see these beautiful pastel puffs and the tiny hearts on top *squeals*
This limited 3 puff pack has 1 Tiramisu, 1 Strawberry, and 1 Matcha Yuzu.
Price: $22
Order online here
Address: 409 Industrial Ave, Vancouver, BC V6A 2P8
Website | Instagram | Facebook
Bench Bakehouse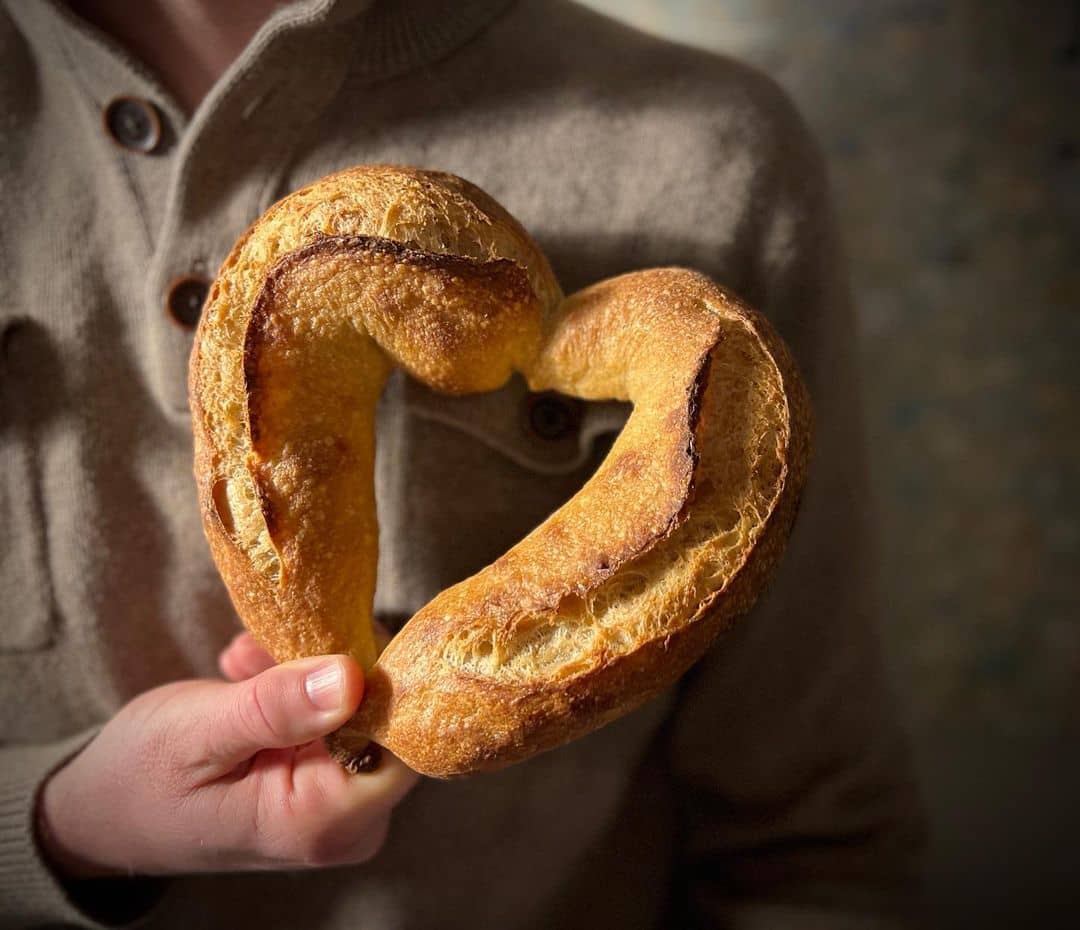 The Drive's Parisian Bakery, Bench Bakehouse, is going all out this year with a bunch of special Valentine's goodies for couples to enjoy. In their new Valentine's Day Shop, you'll find things like a fun Sugar Cookie Decorating Kit, heart-shaped baguette, their signature heart-shaped short bread, and a new Chocolate Lovers Box.
These go fast so better get shopping!
Address: 1641 Commercial Drive, Vancouver BC V5L 3Y3
Cafe Medina Valentine's Brunch Kit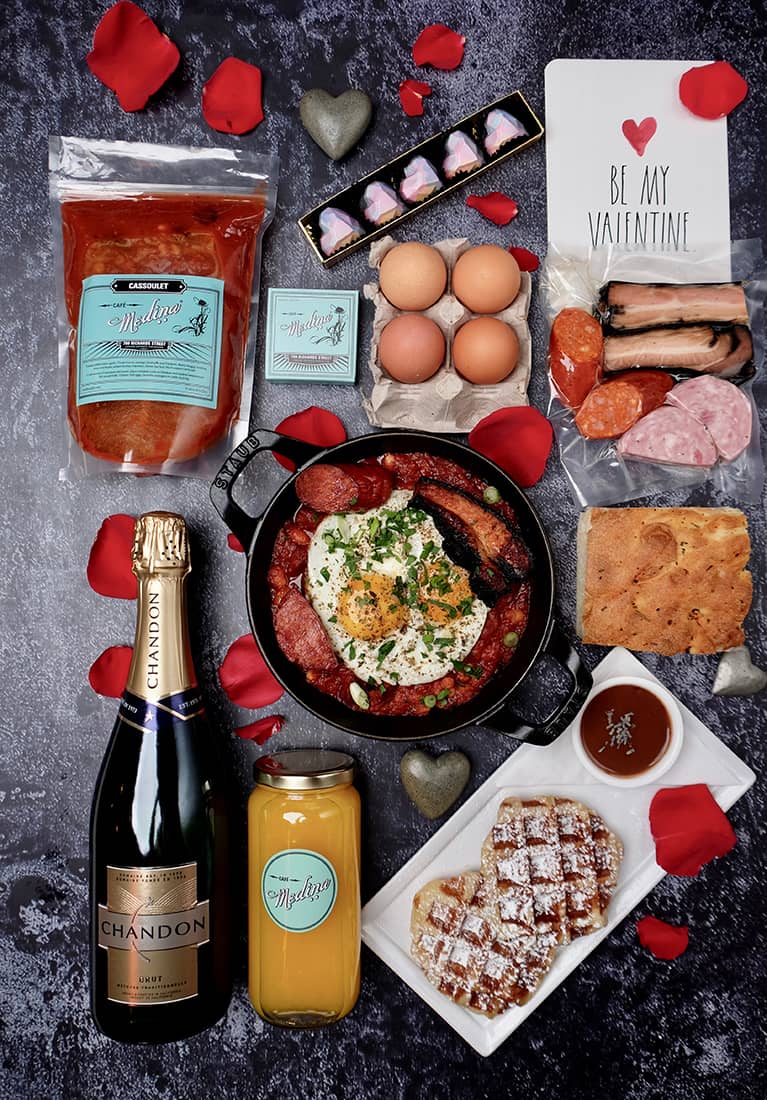 The super popular and top brunch spot made a kit for you to experience a bit of Cafe Medina in your own home with their take-home brunch kit.
Each kit features the choice of the Cafe Medina's signature mains
Choice of Fricassée, Cassoulet or Fricassée Champignon in make-at-home fashion
their ever so famous Liège Waffles with Salted Caramel & Milk Chocolate Lavender topping
5 66% dark chocolate salted caramel ganache hearts from top chocolatier BETA5 Chocolates
a 340g bag of 49th Parallel Old School Espresso
a Mimosa Kit with fresh-squeezed orange juice and a 750-mL bottle of Chandon California Brut;
a signature Medina Matchbox
You can even save yourself the trip to the flower shop by adding an optional flower bouquet or pack of dark chocolate salted caramel ganache hearts!
Price: $125 or $175
Order here
4. Sip The Last Bit of Hot Chocolate Fest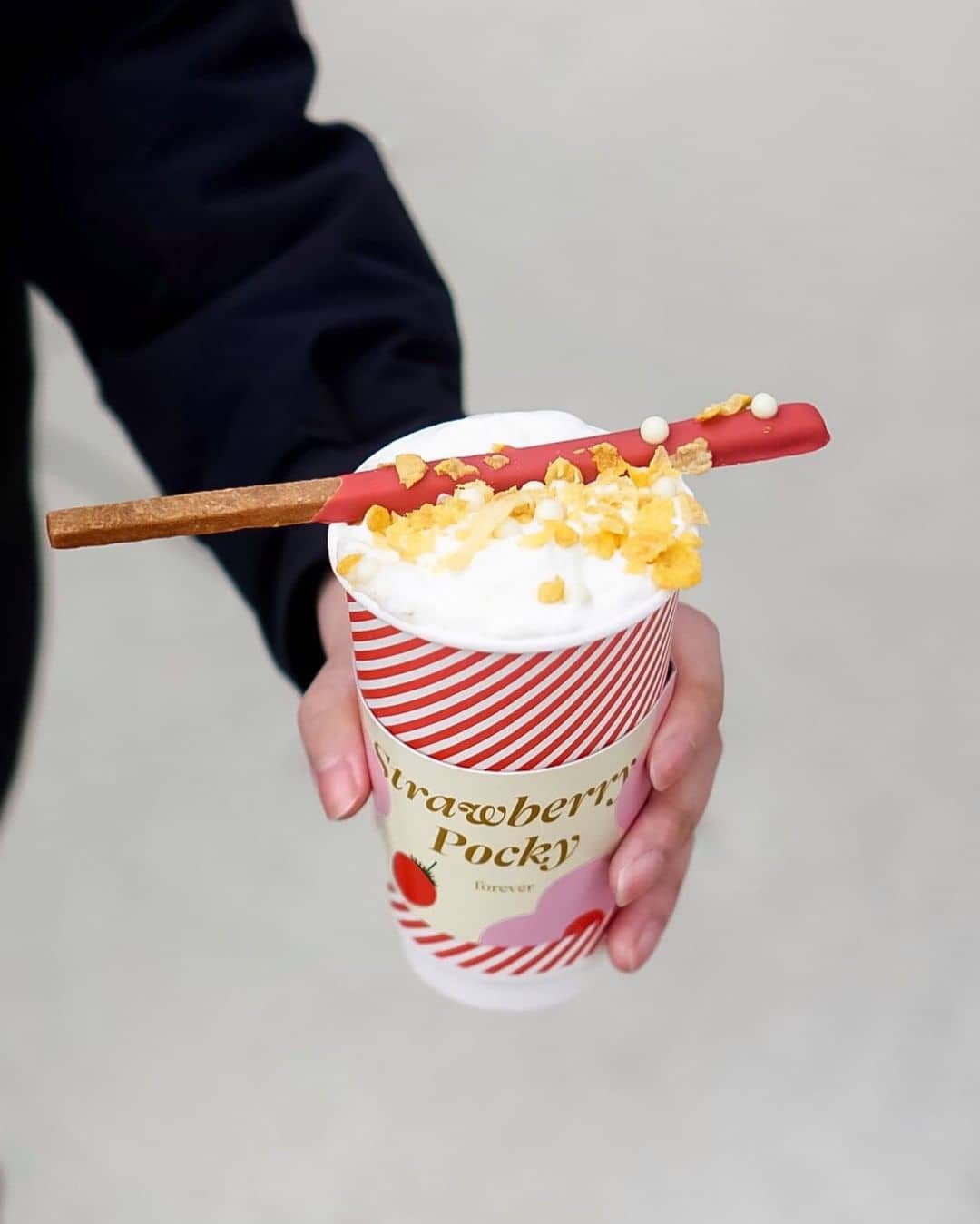 The final stretch of Vancouver's Hot Chocolate Festival is another option for this upcoming V-Day. February 14 would actually mark the last day when you can check-in for a sugar marathon.
The festival brings together some of Vancouver's best chocolatiers, coffee shops, pastries and ice cream makers. We recommend you try the creations from Passione Gelato in downtown Vancouver, Fife Bakery in Mount Pleasant, and Beaucoup Bakery in Kitsilano.
5.) Share a Flight of Ice Cream at Elephant Garden Creamery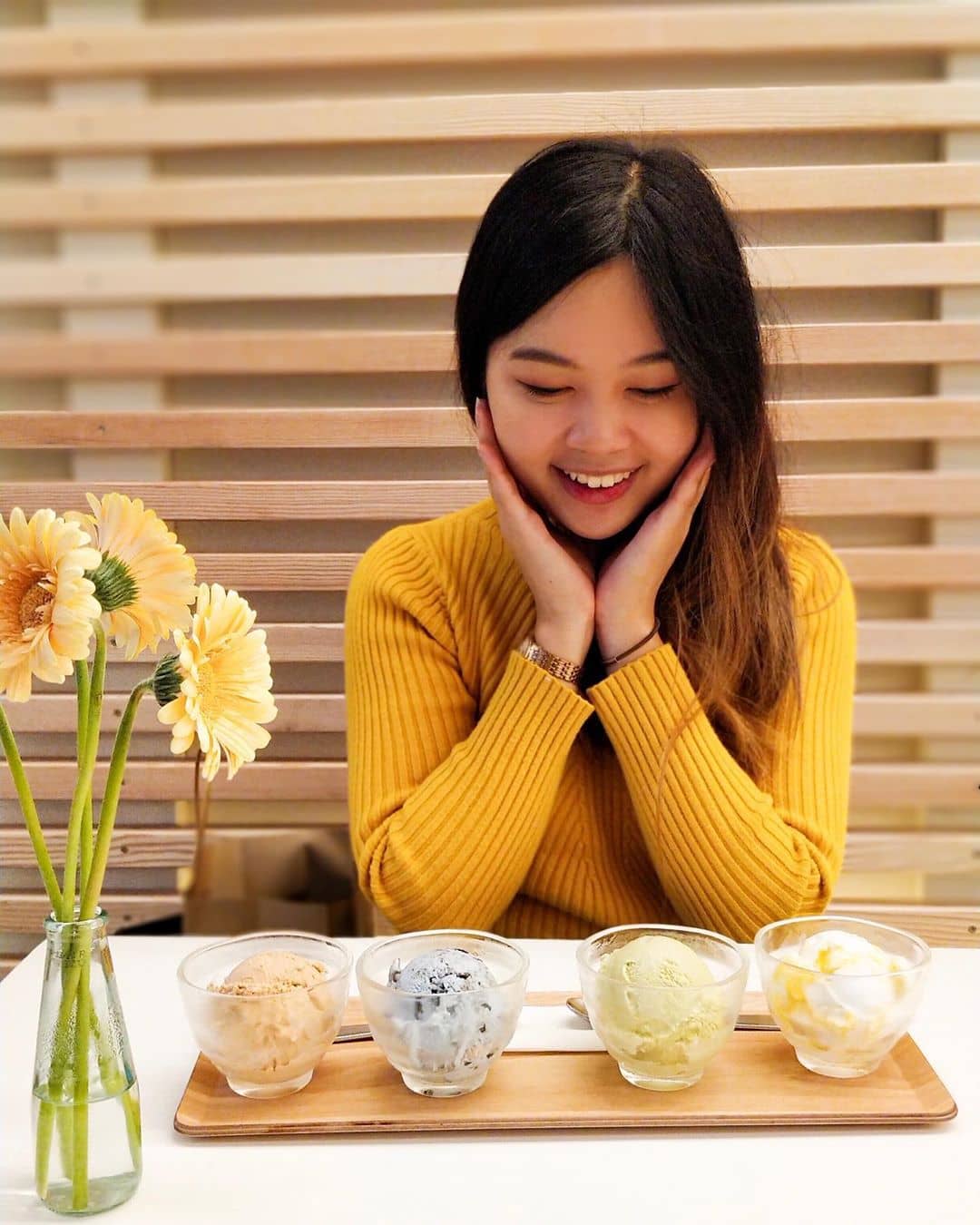 Want your Valentine on the sweet side? Go to Elephant Garden Creamery and share a flight of ice cream with your date. Their ice cream is soooo good that yes, we were compelled to add it on our Vancouver food bucket list, too.
There are so many wondrous ice cream flavours to taste at Elephant Garden, that you really want to opt-in for a flight. The Mango Sticky Rice is our ultimate winner, so consider it as a must-have in your combination. Their Lychee Osmanthus and Hong Kong Milk Tea flavours are also to die for. But there is much more, so enjoy discovering and finding your favorite ones.
Location: 2080 Commercial Drive, Vancouver, BC, VPN 4B2
Although this year's Valentine's Day may be still a bit different than previous ones, we're fortunate enough that there are still a lot of options regardless you want to spend it in a boujie or relaxing manner!
The following two tabs change content below.
Latest posts by Noms Magazine (see all)