Each season in Vancouver has a distinctive charm. Amongst four seasons in a year, winter is one of the most expected times in Vancouver where people can finally shred the snowy slopes. The chilly breeze brings everyone together for a cozy union by the Christmas tree and ring in the New Year.
There are plenty of places to rock Vancouver when winter comes. Here are the 5 best places to visit in Vancouver during winter and let loose!
What Is Vancouver's Weather Like During Winter?
People long for winter in Vancouver for a reason. When Jack Frost is pampered by the mild climate, Vancouver becomes a perfect winter getaway for many travelers.
There's a good chance that you'll encounter rains. The overall temperature may reach up to 10˚C during the day and drop to 5˚C after dark.
Wintertime arrives in November and makes way for Spring in early February. During the coldest months of the year, the city could hit below zero degrees as Vancouver becomes the limelight of snowy outdoor adventure and the joyful year-end holidays.
Even though snowfall doesn't last long in Vancouver, it becomes a hit in the city's local mountains which are full of outdoor experiences. Expect everyone to hit the slopes once the mountains get their fresh pack of snow.
5 Best Places to Visit in Vancouver during Winter
Grouse Mountain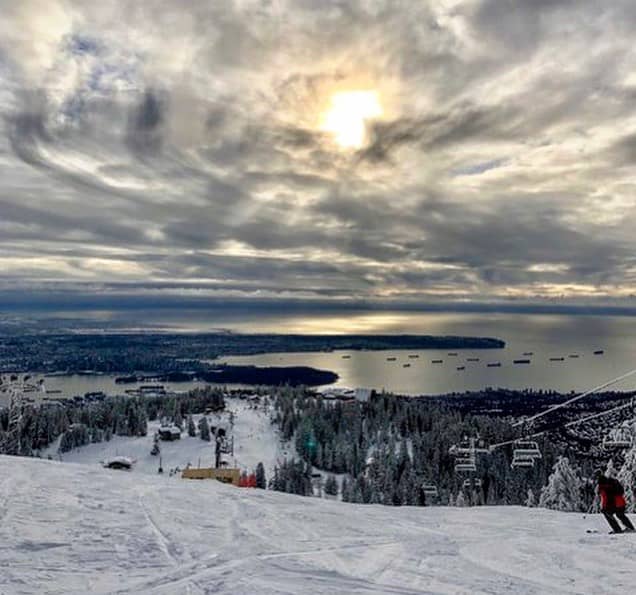 The most prominent place to be in Vancouver during winter is Grouse Mountain. Grouse Mountain is only 30 minutes ride from downtown Vancouver.
This is a major ski hill, where you can get spend the whole day skiing or snowboarding. Unlike Whistler, you can go night boarding at Grouse until 10PM as they have giant lights that light up the runs. .
Some of the best experiences to embark on are sledding, sleigh riding, and skating. Other than that, don't forget to check out the snowshoe tour where you can enjoy a snow cave experience with your family and friends.
If you're seeking a less-adventurous activity, head to The Eye of the Wind for an absolute contemplation at the 360-degree view of Grouse Mountain.
Address: 6400 Nancy Greene Way, North Vancouver, BC V7R 4K9.
Website | Instagram | Facebook
Vancouver Christmas Market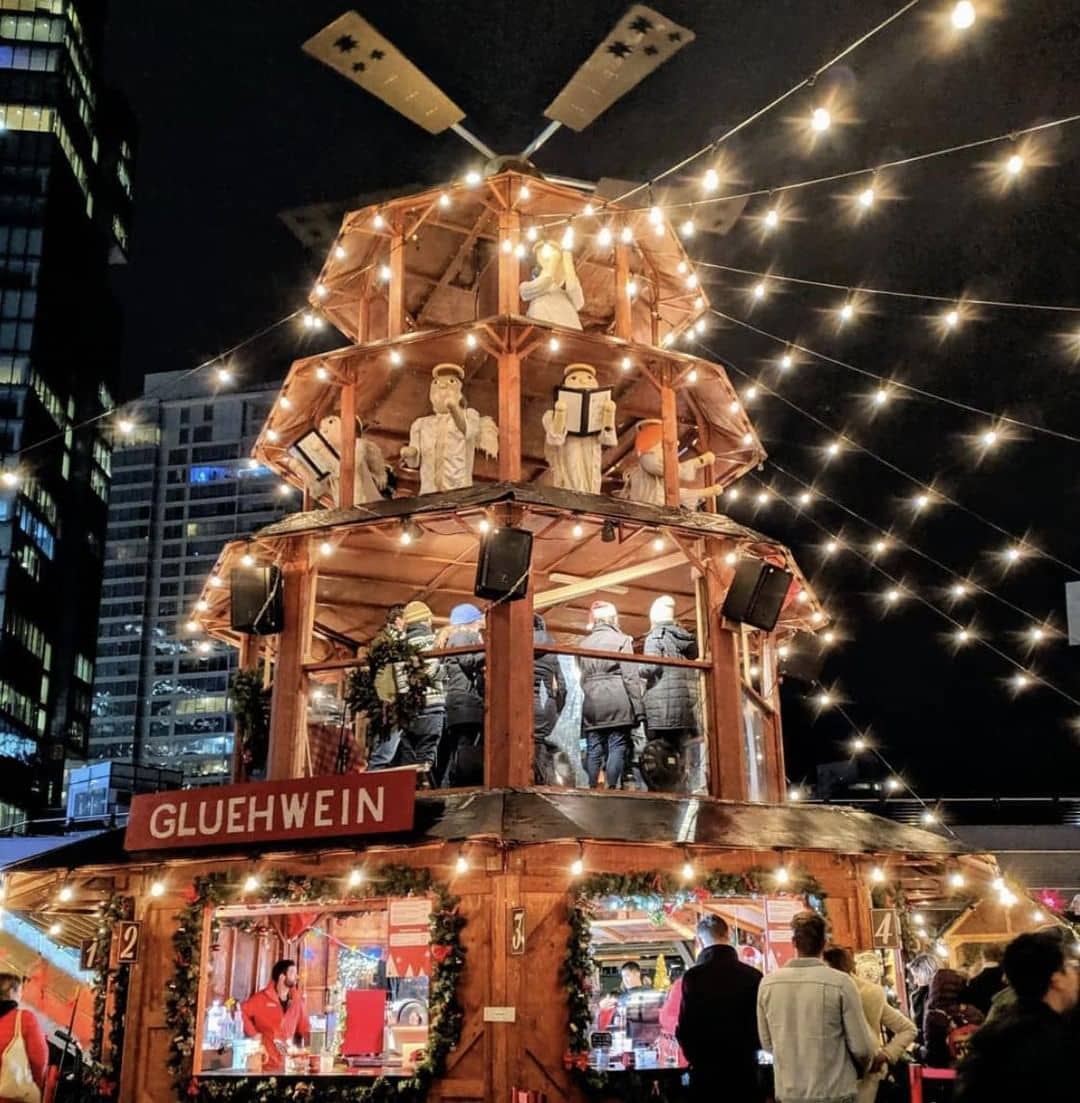 The next place to put on your bucket list of Vancouver's winter activities is the Christmas Market. What a great place for an outing day for families with kids!
The market is located at Jack Poole Plaza in the heart of Vancouver. It's a heaven on Earth for
shopaholics and big foodies while absorbing the festive spirit in December.
Vancouver Christmas Market is a German-style market where you get to sample some gluhwein drinks, pastries, sip some craft-distilled spirits and bring home a few little Christmas-y trinkets.
If you're coming with your little boys and girls, don't forget to take them to the carnival carousel
Vancouver Christmas Market is an annual event taking place from late November until Christmas Eve. It houses multiple European-style stalls that are divided into five typical zones:
Christmas Tree Terrace
Artisan Market
Merchant Alley
Marktplatz Eats & Treats
Alpine Lounge & Käthe Wohlfahrt Shop.
Each of them has a distinctive range of goodies. If you're a big fan of liquors, check out the award-winning local BC business Okanagan Spirits Craft Distillery and get some servings of whiskeys and vodkas. This vendor is based at Artisan Market.
And if you're into bratwurst sausages, spätzle, or cheese, then the Marktplatz Eats & Treats will be your favorite stop!
Address: Jack Poole Plaza, 1055 Canada Pl, Vancouver, BC V6C 3G3.
Website | Instagram | Facebook
Robson Square Ice Rink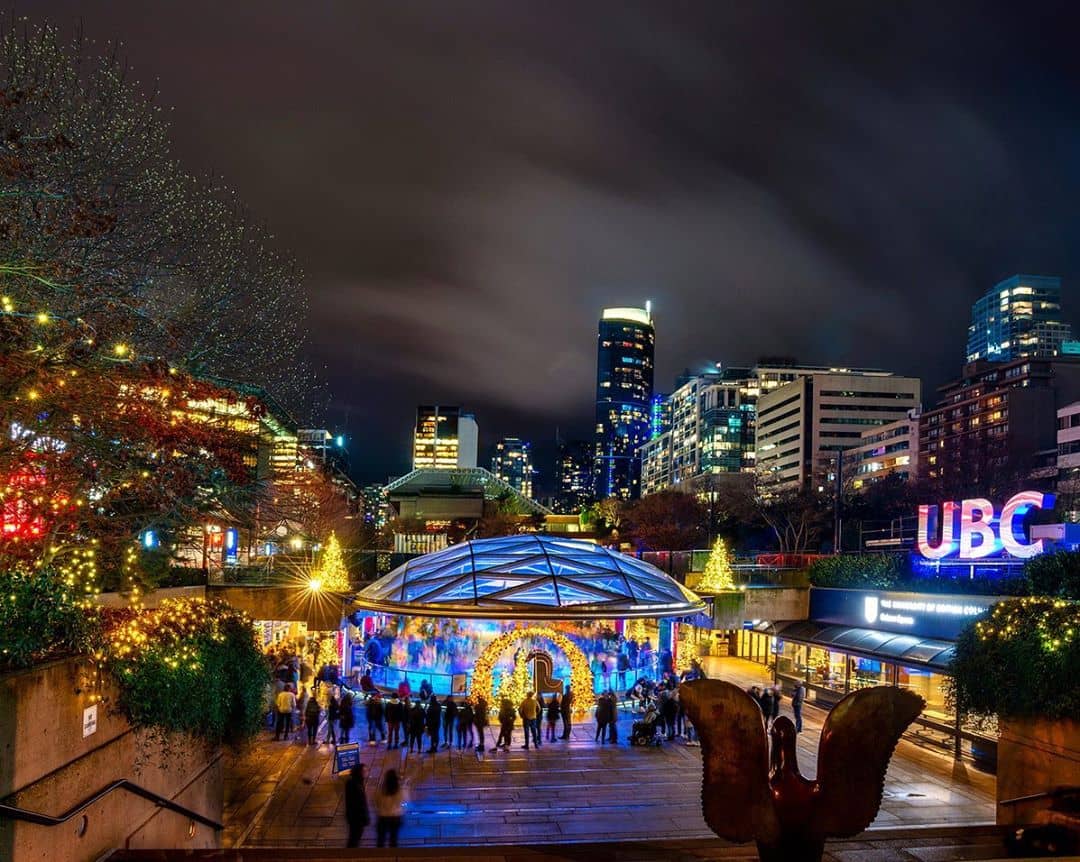 There's no better place to go on a date or catch up with a friend than a chill time at the Robson Square Ice Rink. The covered outdoor ice rink offers free ice skating sessions which last from December to February next year. All you need to do is rent a skate at an affordable price or bring your own and start dancing.
Christmas time makes Robson even more special as you'll get to partake in the live music performance, and dance the night away with your favorite local bands and musicians.
Address: 800 Robson St, Vancouver, BC V6Z 3B7.
Science World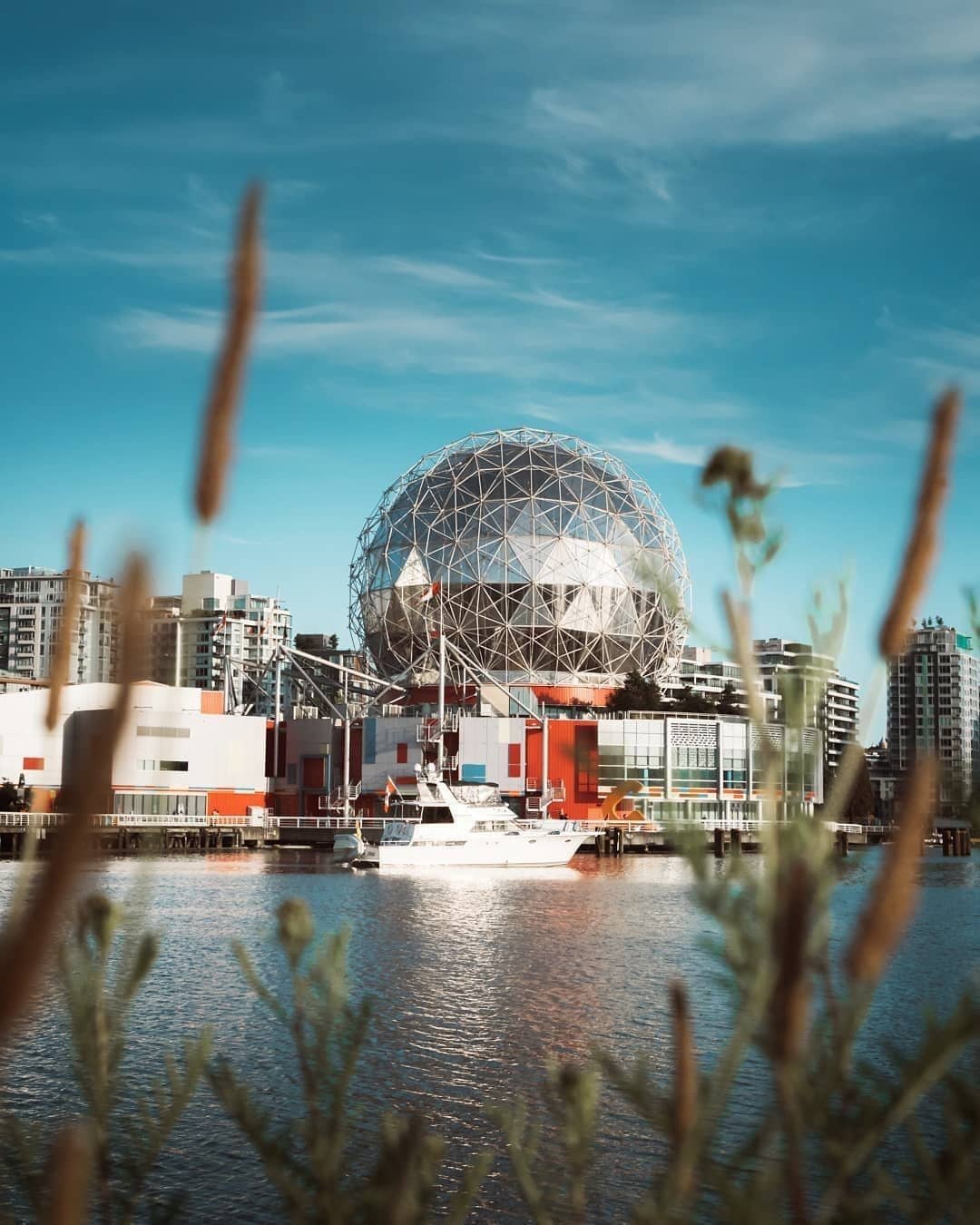 Looking for a place to shelter from the winter rains in Vancouver? Science World is your place to be, especially if you're visiting Vancouver!
Science World is located at the Eastern end of False Creek Seawall and it only takes you a few steps walking from the Main Street – Science World SkyTrain Station.
Putting on an innovative architecture, Science World wears a giant glass ball covering the OMNIMAX Theatre on the inside.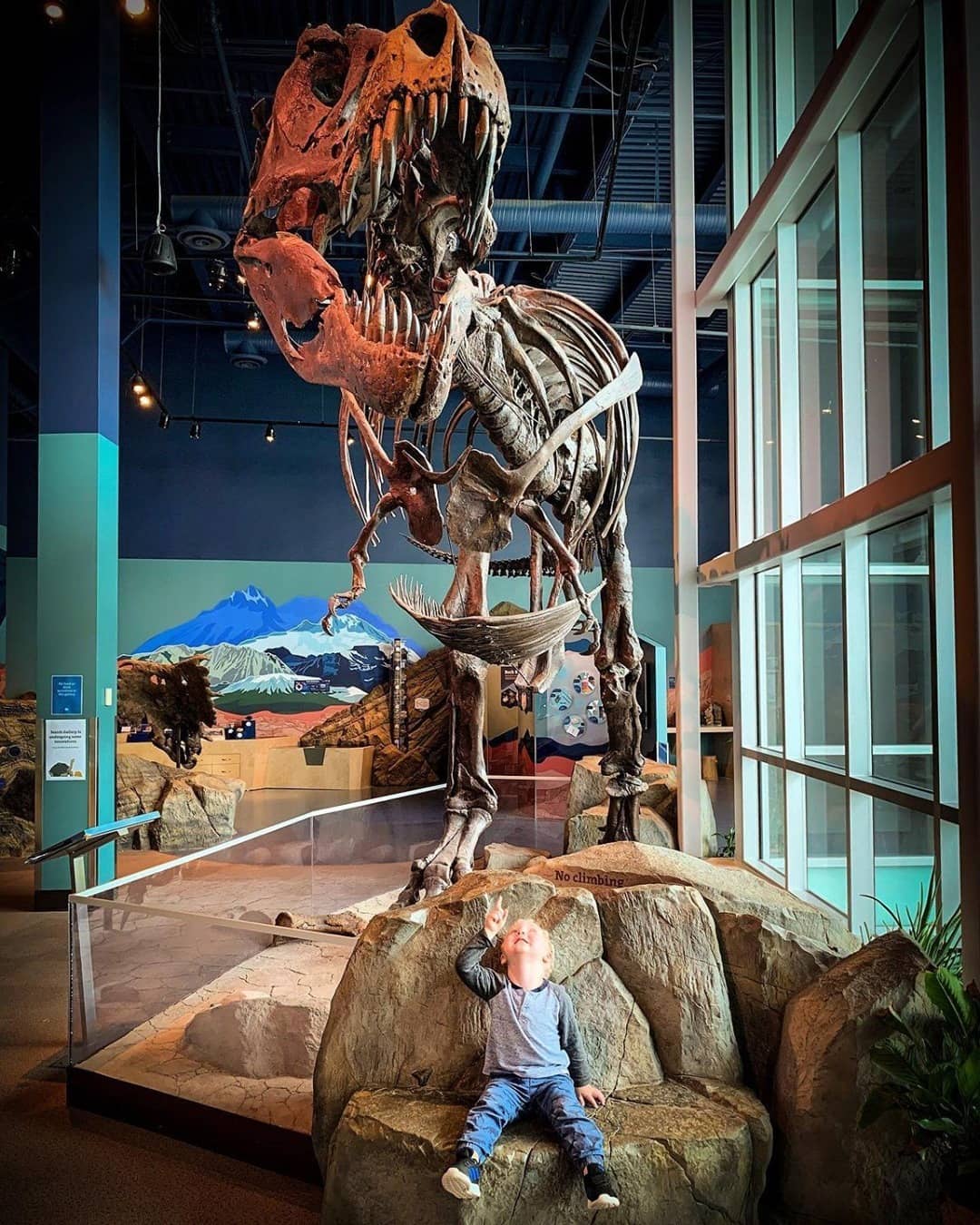 This first-rate science museum is home to multiple entertaining and scientific displays and activities, which make it an interesting landmark for children and adults of all ages.
You'll have an opportunity to discover the insight behind gravity, energy, or the animals
on the big screen.
Address: 1455 Quebec St, Vancouver, BC V6A 3Z7.
Website | Instagram | Facebook
FlyOver Canada
It's about time to observe Canada up in the air! With an 8-minute simulation ride using the latest technology, FlyOver Canada is a one-of-a-kind experience that allows you to hang suspended over a spherical screen, admire the stunning natural landscapes while soaring East to West.
Getting on a simulation ride doesn't stop you from feeling the wind and scent as if you're hanging in the middle of the air realistically.
FlyOver Canada is way better during winter as it brings visitors more joys by letting you fly over Christmas markets amid the dazzling light displays!
This experience is more than just a breathtaking activity. It fits all ages and is a great choice for any travelers who want to get a taste of Vancouver during winter.
Address: 201 – 999 Canada Place, Canada, Vancouver, BC V6C 3E1.
Website | Instagram | Facebook
Where to Stay in Vancouver
These places are the top reasons why you shouldn't give Vancouver a pass when winter hits. If you're not able to endure frostbites, we've got your back with these five best places to visit around Vancouver during Fall!
This article includes affiliate links where we may get a small commission if you use our link. No extra cost is added on and all funds will be used to support our team and content.
The following two tabs change content below.
Latest posts by Noms Magazine (see all)