Richmond is a vibrant city with lots of great things to see, eat and do. While it is known for its abundance of great restaurants and historic sites, there are also plenty of things to do at night that will make your adventure in Richmond fun and exciting!
From bars with bustling food spots to indoor activities, you'll here are 16 things to do in Richmond at night:
1. Warm It Up with a Boiling Hot Pot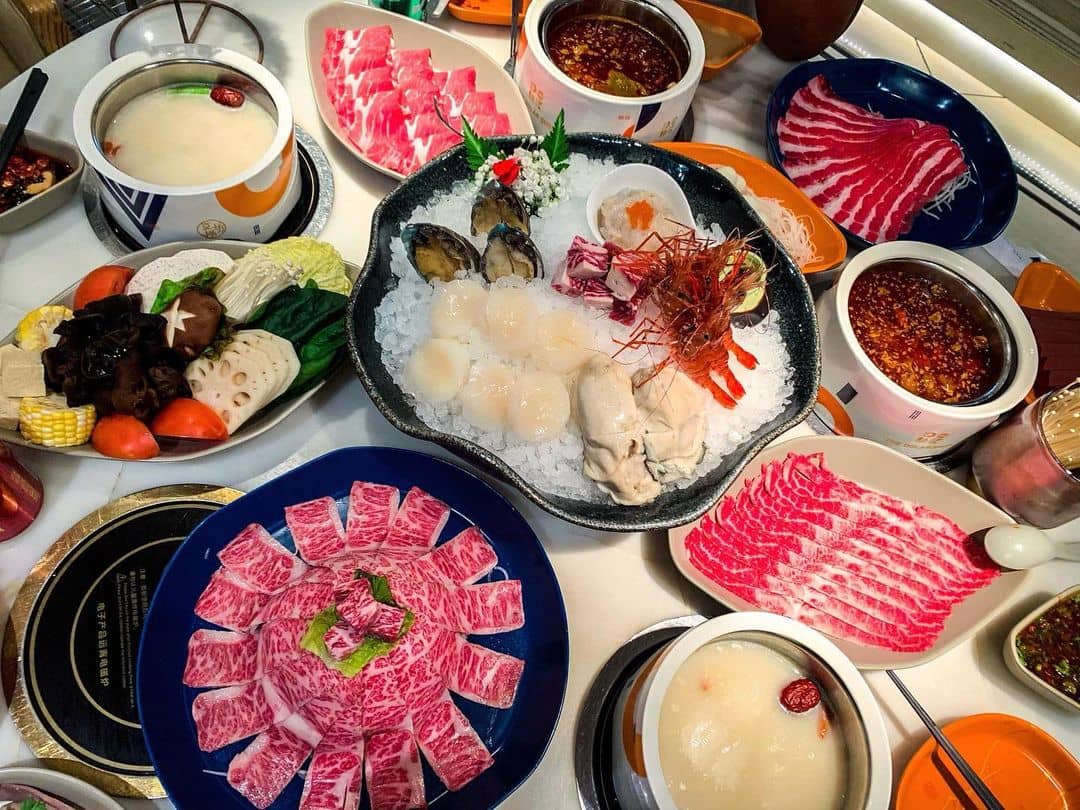 Hot pot is a classic traditional cuisine in all of Asia, so much so that people don't treat it as food but a social event instead.
Whenever it's getting chilly out there in Richmond, head to Happy Lamb to warm it up. You can't ask for a better family environment here. They totally step up in the premium hot pot game. Each slice of meat is juicy and fresh. From lamb shoulder, chicken breast to seafood and meatballs, they have an astonishing array of meat options that tick all the boxes.
When it comes to the broth base, go for their signature Original Broth made of chicken, beef bone, and herbs if you're keen on Mongolian or Cantonese style. Those seeking a kick should have Special Hot & Sour Broth to feel the heat!
Address: 5300 No. 3 Rd UNIT 405, Richmond, BC V6X 2X9.
Aside from Happy Lamb, Dolar Shop is another stellar spot to give you a good time. Famous for its Macau hot pot culture, Dolar Shop takes personal experience to a whole new level by letting each customer in the group choose their favorite soup base instead of compromising with one another.
They also give you ice cream at the end of the meal!
Address: Lansdowne Centre 5300 No. 3 Rd, Richmond, BC V6X 2X9.
Website | Facebook | Instagram
2. Play Golf in the Dark at West Coast Mini Putt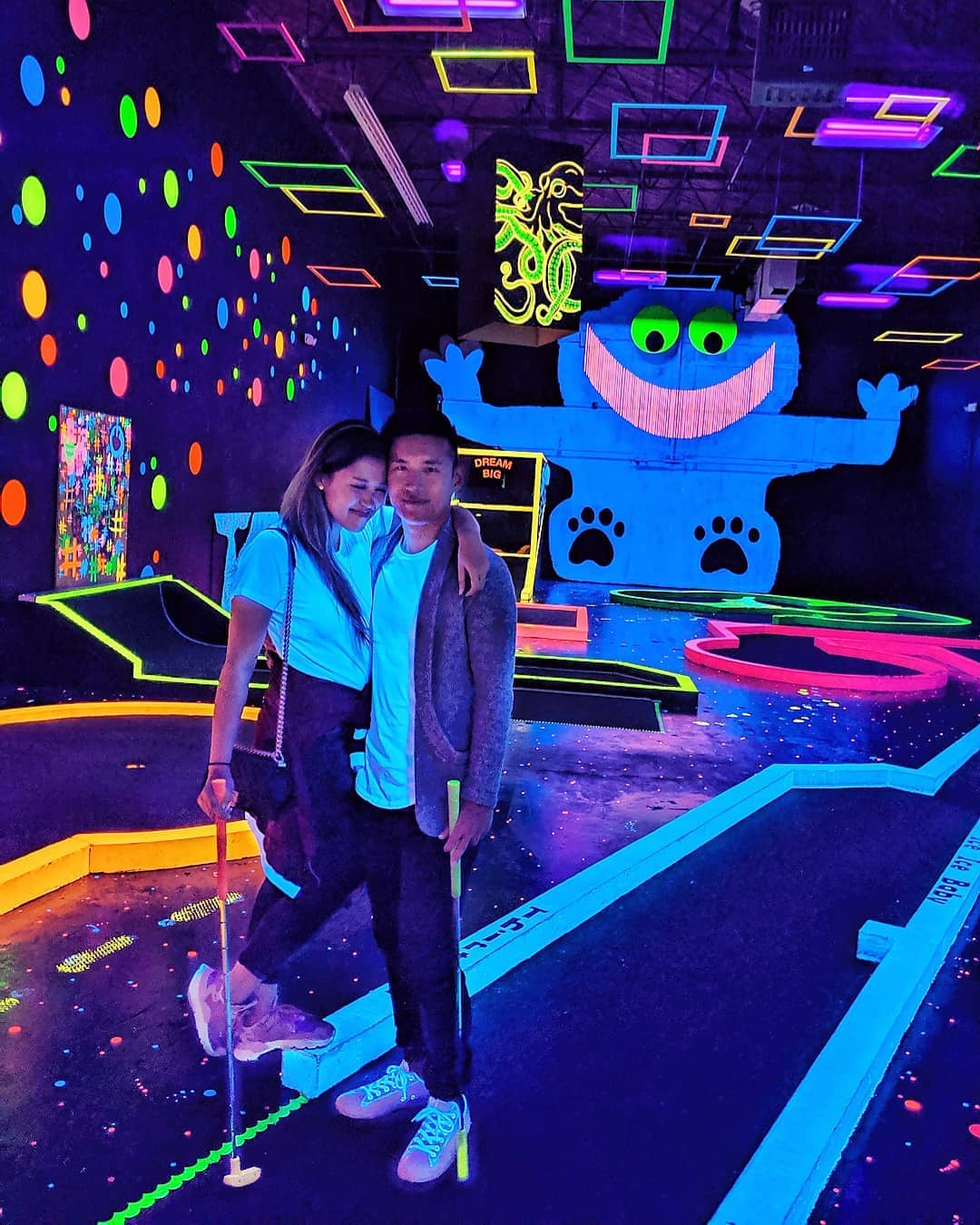 Who knows golfing can come in such a cutting-edge and futuristic environment? It's time to leave the grassy fairways outdoors behind for a fun evening at West Coast indoor mini putt!
West Coast Mini Putt has nothing to envy the heavyweights where professional golfers come to play every weekend morning. It elevates your golfing skills using an artistic, digital concept.
This 18-hole course is split into two halves. The first room has a simple concrete design with nine holes and well-decorated artworks on the walls. Once you complete the first section, move on to the black room with neon lights.
Address: 7391 Elmbridge Way, Richmond, BC V6X 1B8.
Website | Facebook | Instagram
3. Race Your Heart Out at TBC Indoor Racing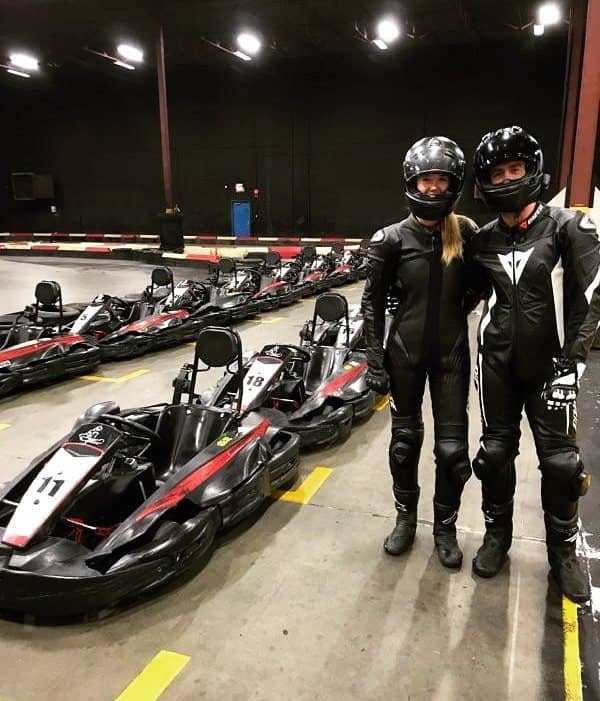 Looking for something fun to help you come alive after sunset? Let's ride a Sodi RT8 kart and race your heart out on a 13-turn-road-style track layout!
TBC Indoor Racing is all about exhilaration. Racers can speed up to 75 kilometers per hour and turn the course into their own Formula 1 Grand Prix.
TBC Richmond is open till 10 pm from Monday to Thursday and till midnight on weekends. If you have the most guts and skills, jot down TBC Indoor Racing on your checklist, challenge your friends and see who will get there in the fastest time.
Address: 2100 Viceroy Pl, Richmond, BC V6V 1Y9.
Website | Facebook | Instagram
4. Play Arcade at eSpot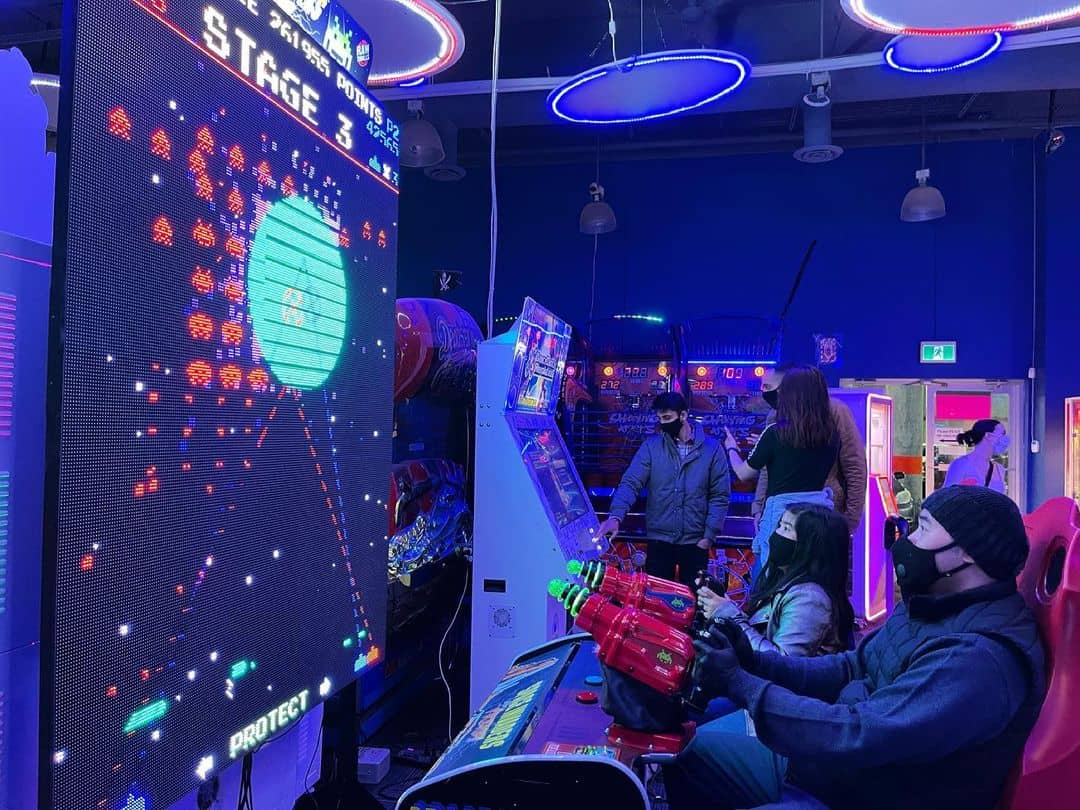 eSpot is an epic entertainment lounge giving you the best kind of fun at the end of the day. Blend in the ambient sound of a real arcade room with neon lights splashing all around. From billiards, arcade games, darts, a net café, and even mahjong, eSpot has everything it takes to be your favorite spot tonight.
eSpot is open until 2 am the next morning. There's a wide variety of machines to game up your skills so you can spend hours trying out different types of games until you're bored. Bring cash when you come. They will have a machine to change your cash to loonies.
Address: 8181 Cambie Rd. #1000, Richmond, BC V6X 3X9.
5. Hunt Down the Best Authentic Asian Street Food on Alexandra Road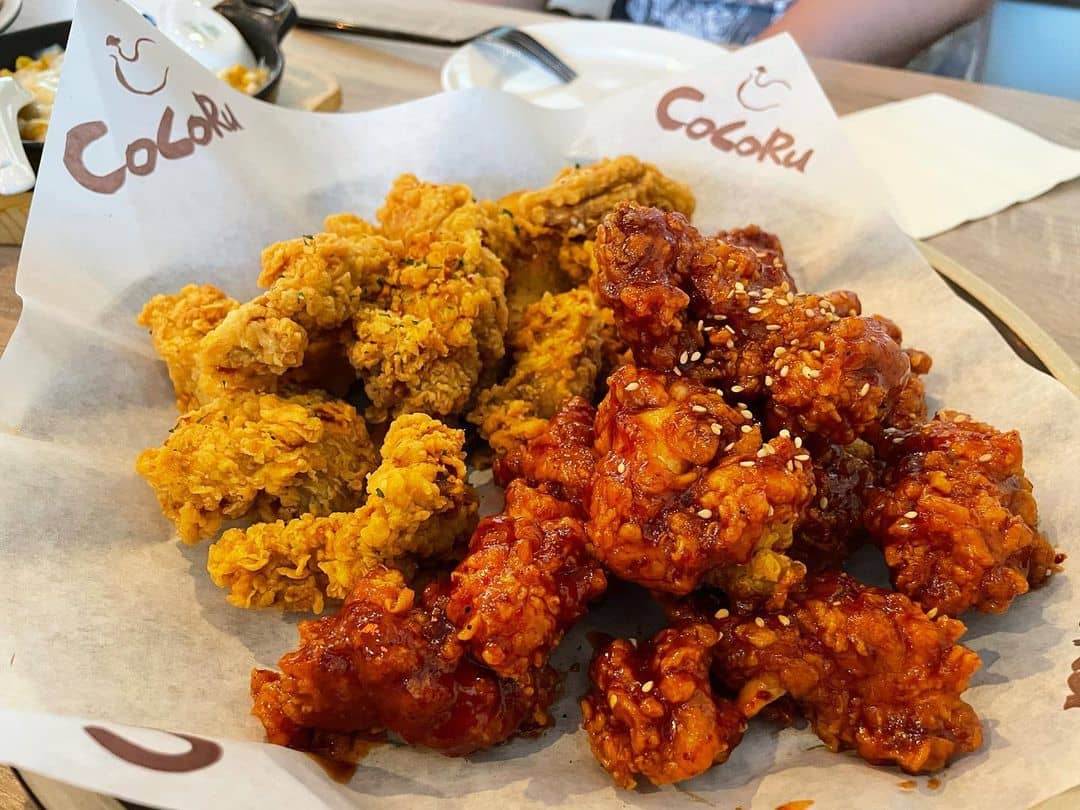 People have been talking about the sensational dumpling trail in Richmond. But don't forget that there's another equivalent where you can satisfy your Asian food cravings at night!
We call it Alexandra Road, which is also known as Wai Sek Kai by the locals. Alexandra Road is part of the Golden Village, putting together more than 70 Asian restaurants. From Taiwanese boba tea, Vietnamese Phở to Japanese ramen and Chinese hot pots, this is a real paradise on earth for big foodies.
Many stores open from 5 pm till late, transforming the roughened concrete sidewalks into a glimmering neon-lighted food hub after dark.
One of the most visited dining holes on Alexandra Road is Max Noodle House. This eatery brings out an old Hong Kong vibe, serving the signature pork hock and beef brisket that pair perfectly with a bowl of steaming hot noodle soup.
Craving for a savory hot pot to spice up your palate? The low-lit and laid-back atmosphere at Xiaolongkan Hotpot will blast you with a bunch of aromas right at the moment you walk in.
6. Test Your Luck at River Rock Casino Resort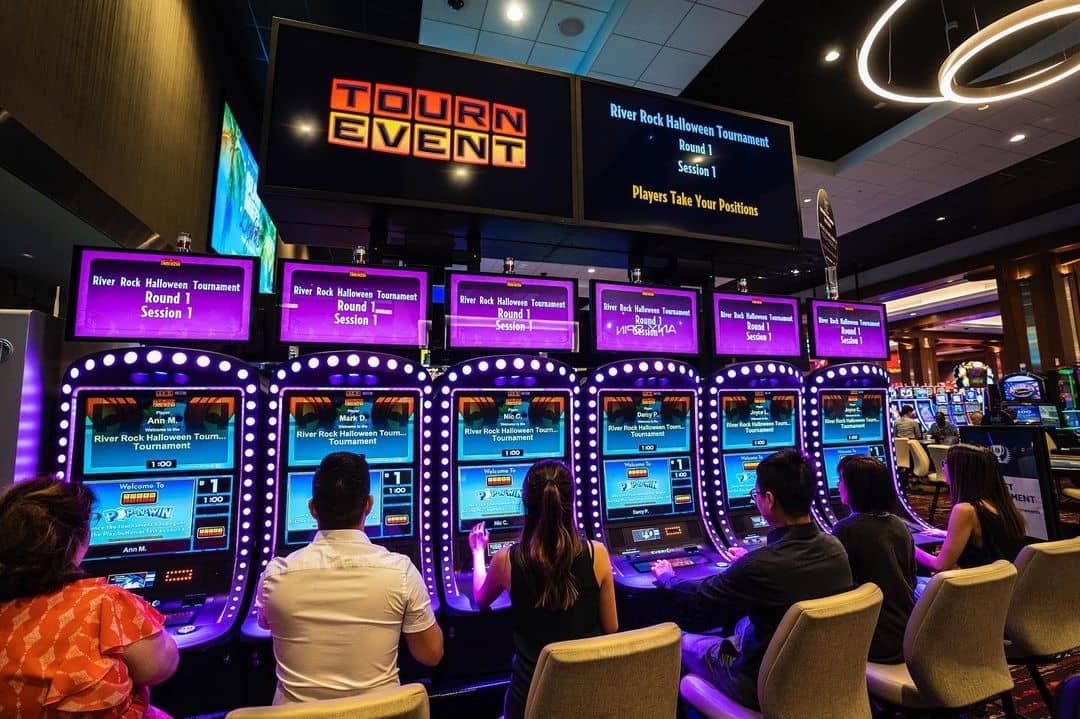 Nighttime and casino? That sounds like a good plan!
Do you know that River Rock Casino Resort is one of the best casinos in Metro Vancouver? When the sun is out, the brightly glowing neon lights flicker, signaling a good time to pop in and brush up your blackjack skills.
River Rock is the only four-diamond casino resort in Western Canada. It boasts an extensive range of world-class live shows and extensive gaming. There are table games, play slots, poker, live shows, and a high-end culinary experience to appease your late-night cravings.
Address: 8811 River Rd, Richmond, BC V6X 3P8.
Website | Facebook | Instagram
7. Game up Your Shooting Skills at Richmond Indoor Paintball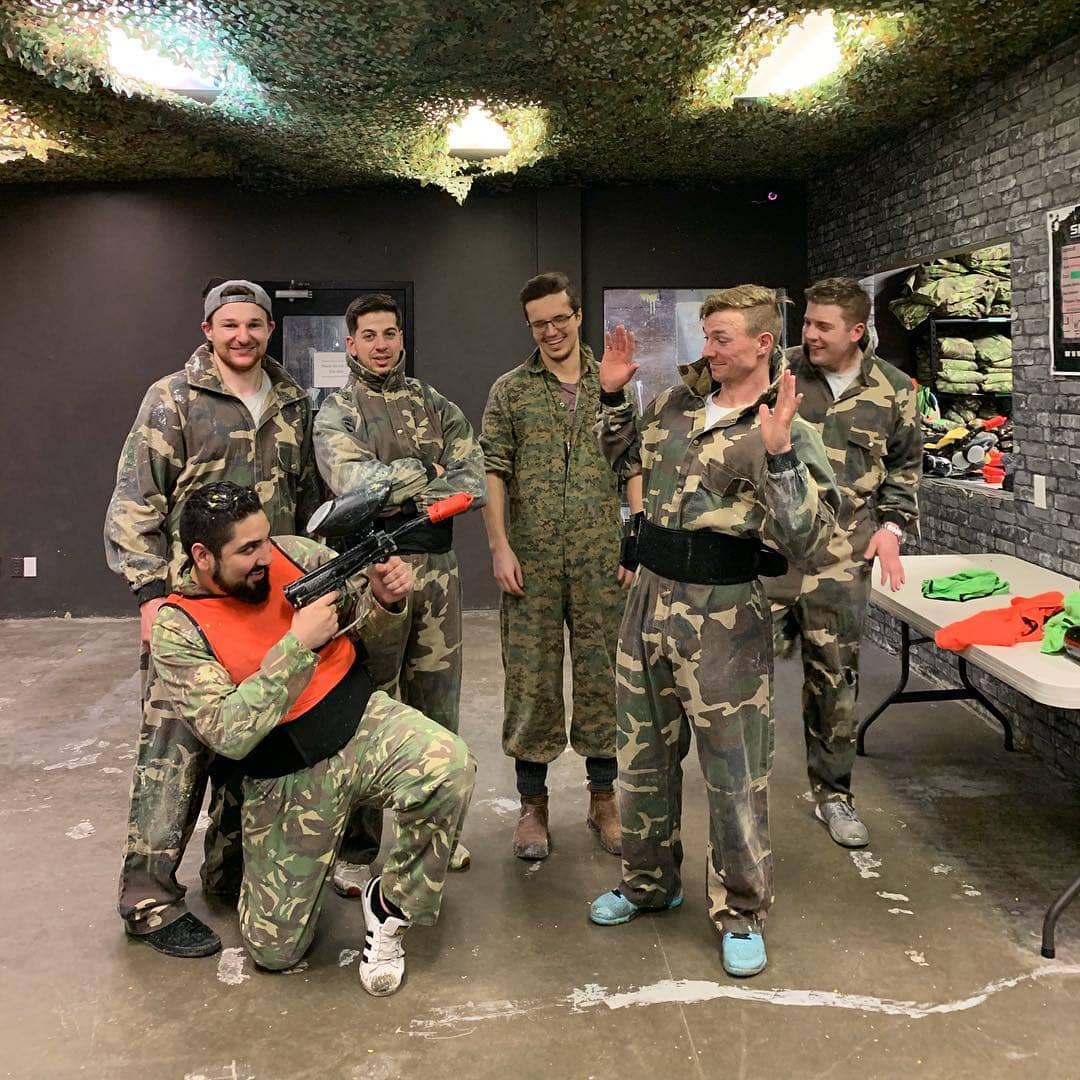 Who's here finding something intense to end the day? Let's hit your best friends up and book a slot with Richmond Indoor Paintball, the only indoor paintball venue in the Lower Mainland.
Paintballing is an adrenaline-stimulating immersive game that turns you into the main character of your own video game. This action-packed activity keeps your heart pounding from all the running, hiding, sneaking, and shooting others in a non-lethal way.
Since paintballing is all about physical exertion, it may not be a one-size-fits-all activity for everyone. There's no doubt that you will end up in bed with sore and pulled muscles. But compared to the joy you get on the field, it's all worth it!
Richmond Indoor Paintball welcomes everyone from eight and above. Coveralls, masks, and guns can be rented upon booking.
Address: 160-6631 Westminster Hwy, Richmond, BC V7C 4V4.
Website | Facebook | Instagram
8. Find Hearty Late Night Eats at No. 9 Restaurant at Lansdowne Mall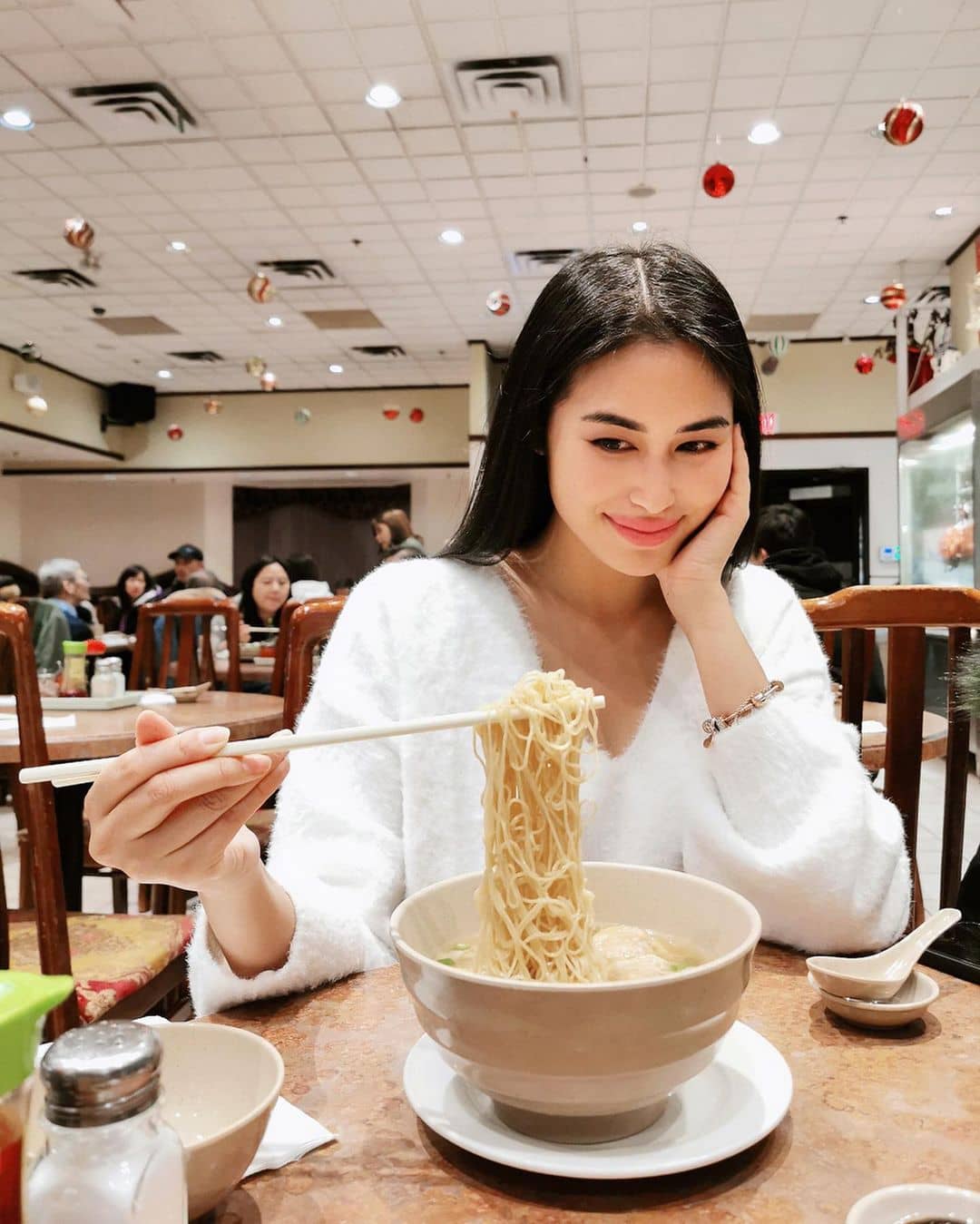 Speaking of late-night eats, you surely cannot overlook No. 9 Restaurant at Lansdowne Mall. No. 9 is not only a household name in Richmond but also in the Lower Mainland.
This 24-hour institution has welcomed big foodies in the region for years with its extensive menu of over 400 items. If you don't have time to peruse this mega-collection, feel free to go for BBQ duck, shrimp wonton and beef brisket noodles!
No. 9 is constantly busy. The place is jam-packed every time you walk in, especially towards midnight when most dining holes in Richmond are closed. The good news is that they turn over tables very quickly so you don't have to wait that long.
Address: 5300 No. 3 Rd #812, Richmond, BC V6X 2X9.
9. Dine out by the Waterfront Patio at Milltown Bar & Grill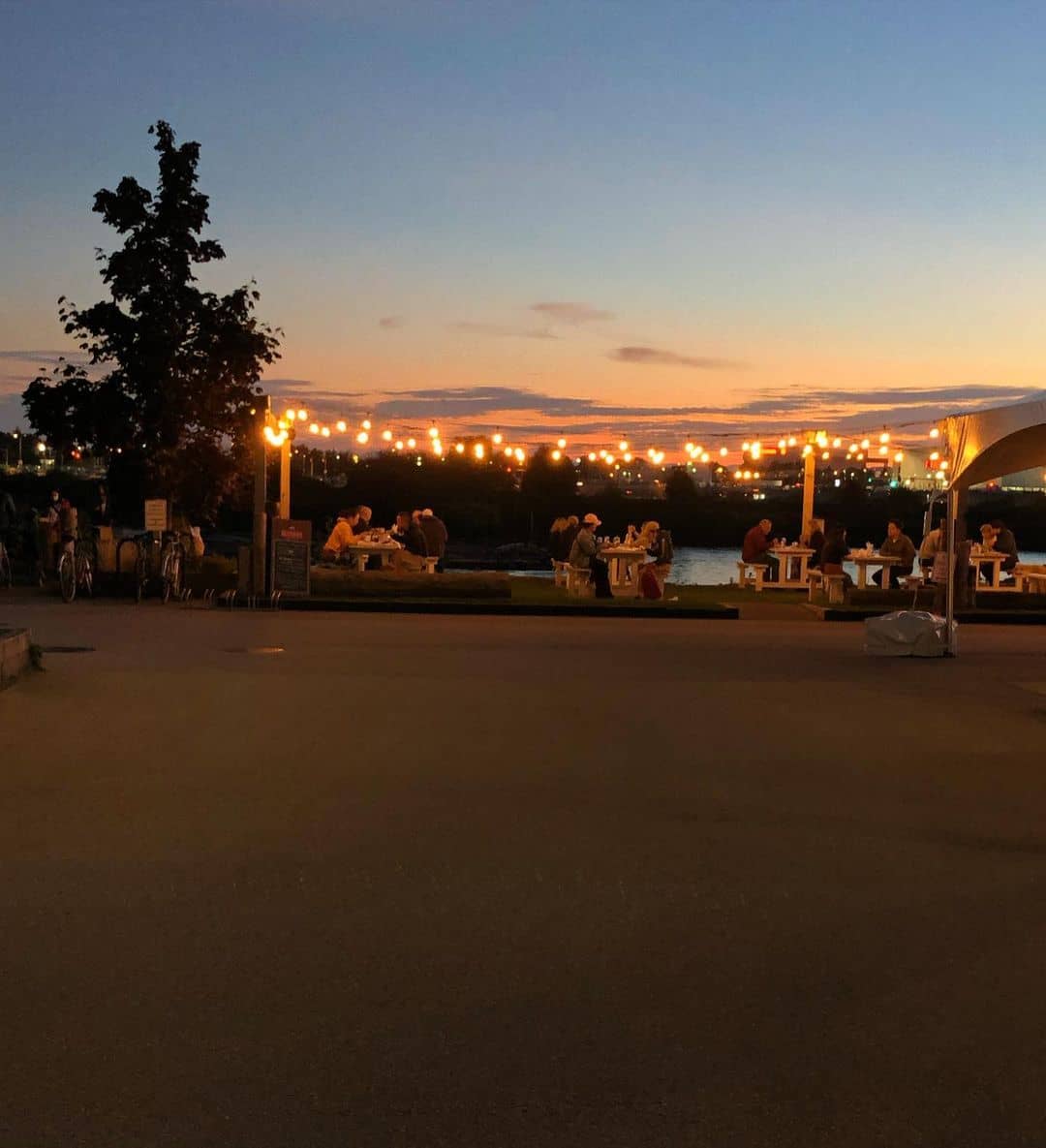 Is there anything better than dining out from a dazzling, breezy patio while looking over a marina at night? If you're looking for an upscale dining experience to decompress after a long day at the office, book a table with Milltown Bar & Grill!
Milltown Bar & Grill is a secret-but-not-so-secret waterfront bistro because driving to this gem is an adventure itself. You've gotta cross the Arthur Laing Bridge into south Vancouver before finding its entrance.
This wood-accented Canadian grill bar serves up an extensive range of inspiring Pacific Northwest cuisines. They have seriously good Gouda burgers and prawn tacos though. If you crave something juicy and tender, they offer Prime Rib Nights on Sundays. 
DJ Night starts after 7 pm every Saturday night. Or come join their Trivia Night after 8 pm every Thursday.
Address: 9191 Bentley St #101, Richmond, BC V6P 6G2.
Website | Facebook | Instagram
10. Enjoy a Live Performance at Gateway Theatre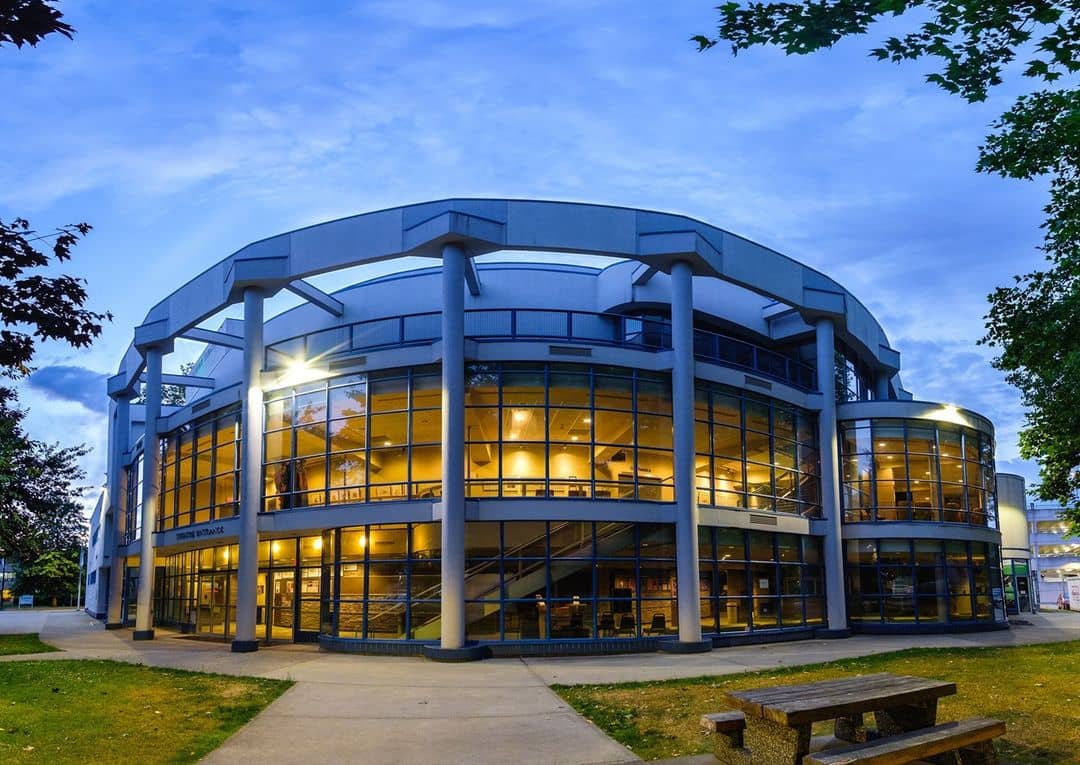 Watching a show at night soothes your soul before sleep in an artistic way. If this sounds compelling, book a seat at Gateway Theater and relax with this high-educational form of entertainment!
Gateway Theater is a place for everyone. You don't need to be a virtuoso to be able to enjoy a live musical performance here. Every season, Gateway Theater introduces a new series of exciting plays. It can be a comedy, a drama, or a musical performance by local and international artists.
Watching a show is a great way to end the day. Even a sheer observation of how skillful artists elapse their fingers on the instruments is pure joy!
Address: 6500 Gilbert Rd., Richmond, BC V7C 3V4.
Website | Facebook | Instagram
11. Eat Seafood and Drink Craft Beer at Blue Canoe Waterfront Restaurant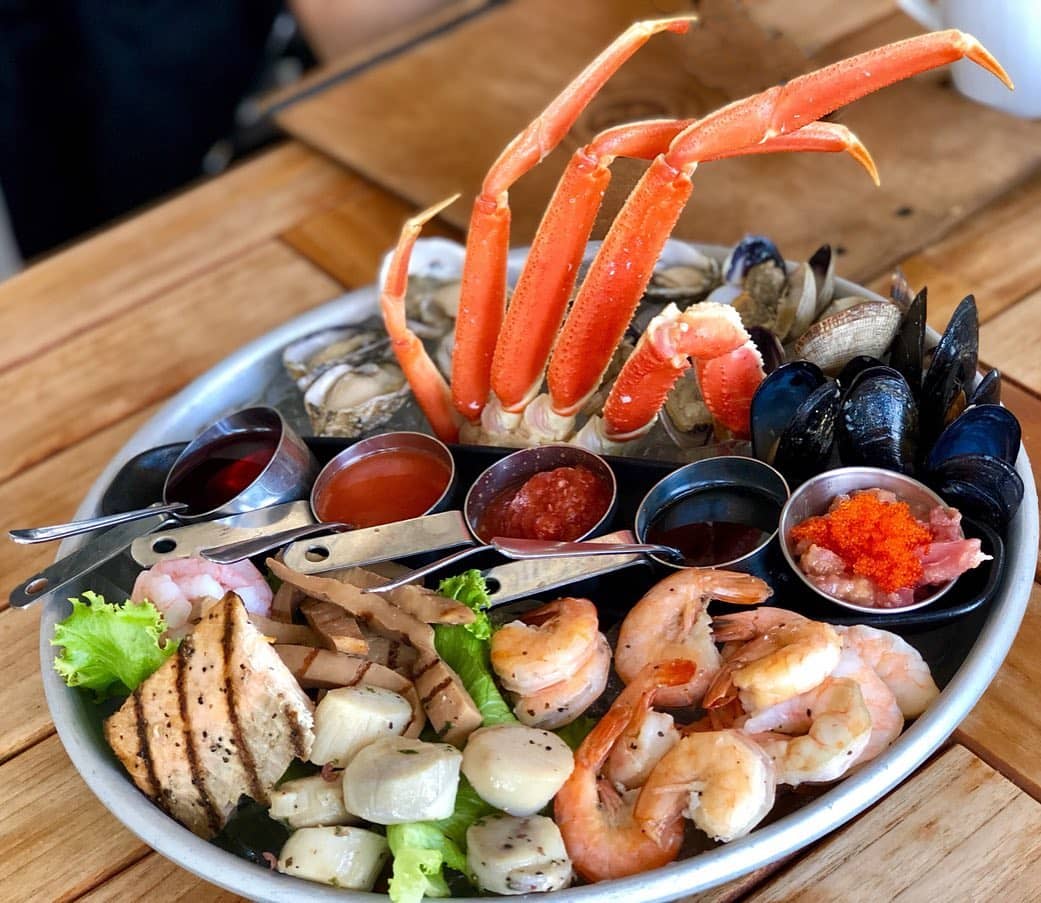 Fresh seafood, craft beer, wine, and harbor views sound like a dinner in a dream. And in Richmond, Blue Canoe can make your dream come true.
This upscale patio restaurant is a perfect blend of fresh local seafood and an unrivaled view over the pier. Their lobster BLT is insanely savory with wild-caught lobster by a strip of rich mayo, smoked bacon, and rustic bread. There's also a lounge to watch games and a dining room to host a formal setting.
It is part of the famous Steveston Village so whenever you find yourself visiting this historical fishermen's wharf later in the afternoon, linger here till past sundown to indulge in this ocean-friendly environment.
Address: 3866 Bayview St #140, Richmond, BC V7E 4R7.
Website | Instagram | Facebook
A rundown of all the best restaurants, cafes, shops, and places to stay in the Steveston Village area.
12. Enjoy a Thrilling Adventure at Time Escape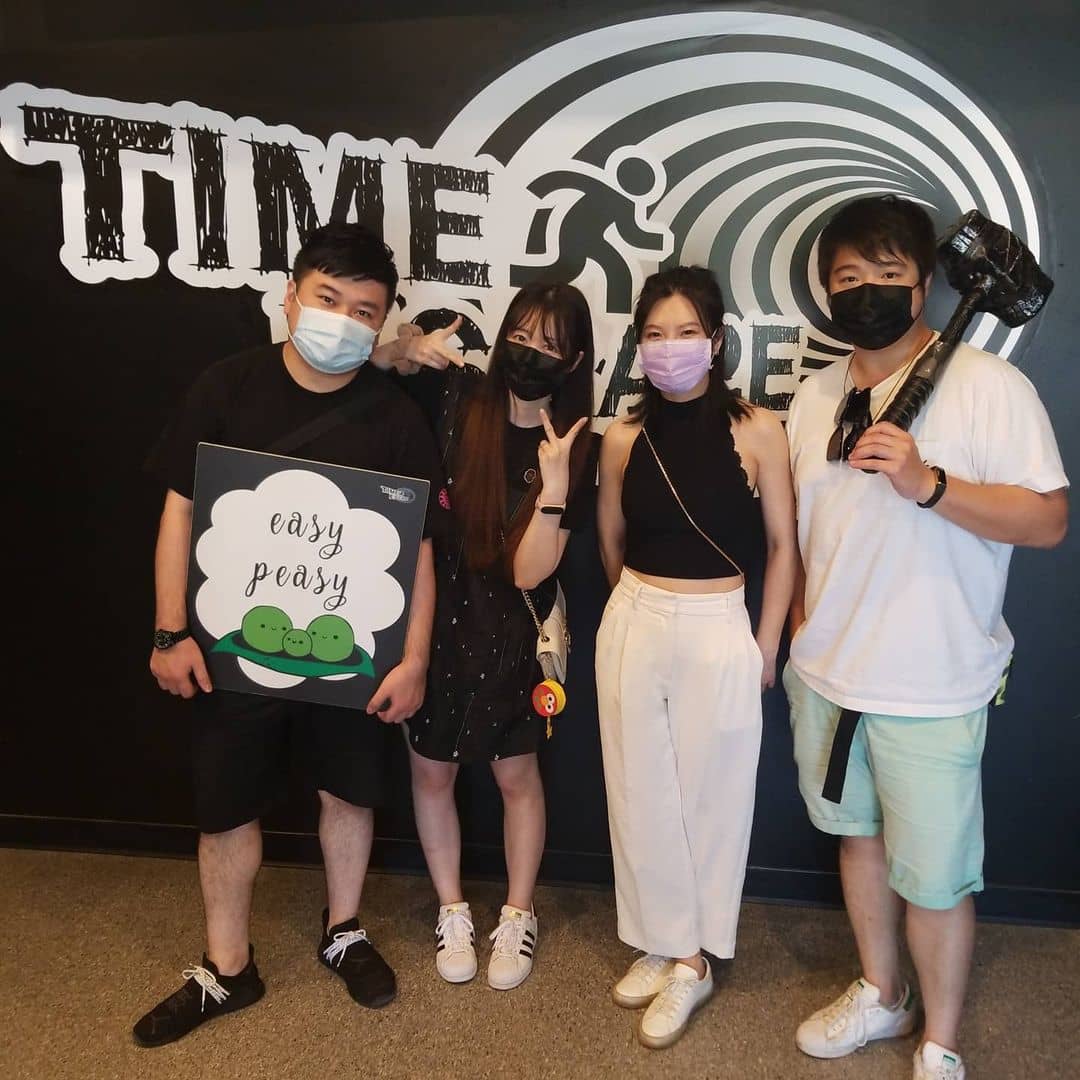 Do you know why escape rooms are enticing? It's because it lets everyone fully immerse in a thrilling journey, work together as a team, and solve the puzzle. If you're an escape room fan, Time Escape Richmond is the right place to belong!
Time Escape Richmond is a fun, challenging, and engaging experience pushing players to the edge so their mental and imaginative skills are switched on.
Every room is carefully mapped out in a logical plot to create an alternative universe where you need to find a way out. There are 13 themes for you to choose from. Each theme comes with a sequence of logic puzzles that require intense problem-solving skills and teamwork.
Time Escape room is fun for all ages. Come with a brave heart, a cold head, and perhaps the mind of Sherlock Holmes to throw your brain out of action.
Address: 3471 No. 3 Rd, Richmond, BC V6X 2B8.
Website | Instagram | Facebook
13. Sing the Night Away at the Best Karaoke Lounge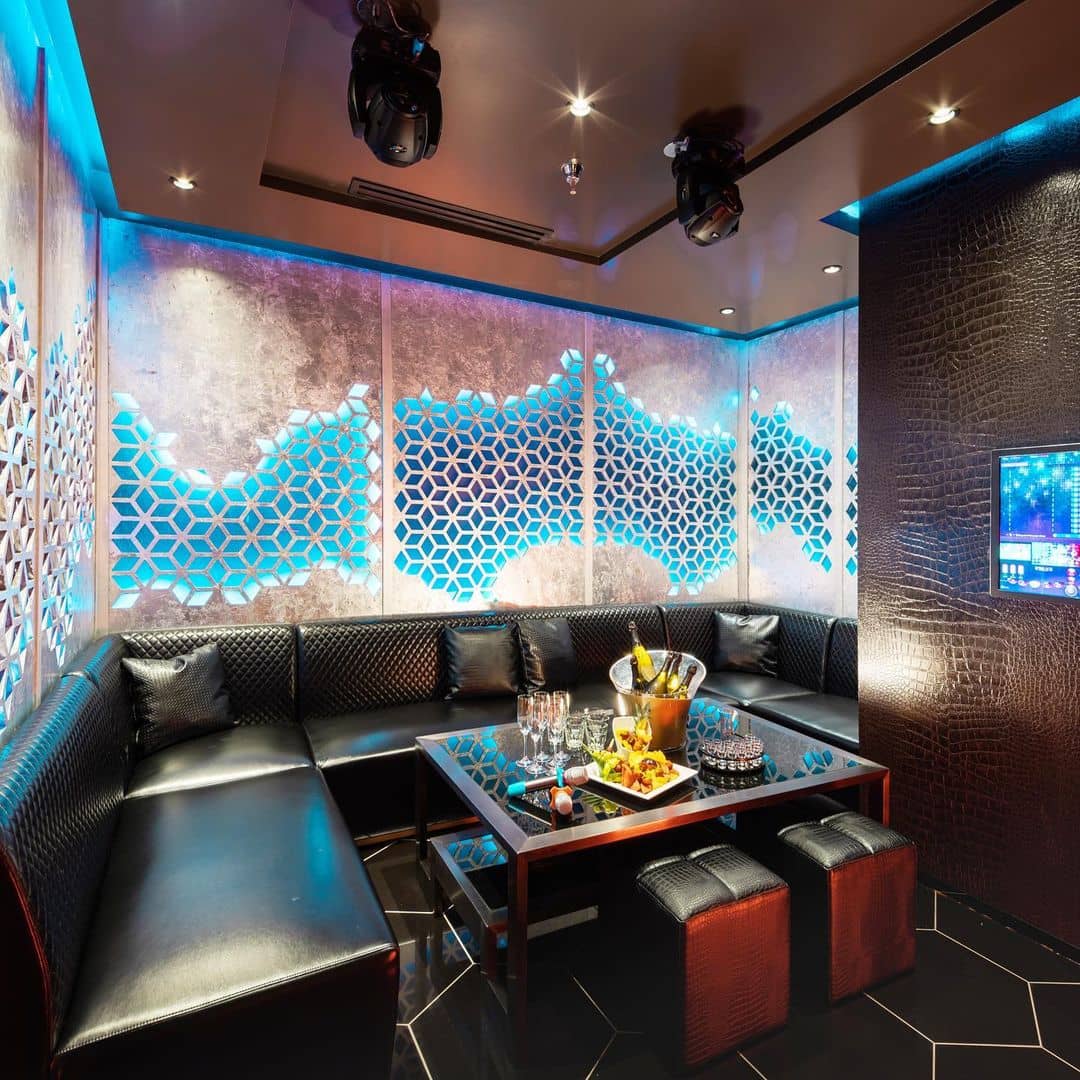 Karaoke is not only a night to be a start on your own stage but also a great chance to socialize with friends and act as silly as you want.
There are many karaoke lounges in Richmond to sing your heart out and relieve stress. Millennium is one of the most visited karaoke rooms in Richmond where you can swing with your favorite jams, play darts, and ping pong.
Address: 4451 No. 3 Rd #201, Richmond, BC V6X 2C3.
Website | Facebook | Instagram
K-Fever is another top call if you want to see the latest songs on Spotify appear on the screen.
Address: 8300 Capstan Way, Richmond, BC V6X 4B7.
For those seeking a lavish place to sing with style, check out Deco Nova! This is an upscale karaoke and dining lounge splashed with the captivating, bold, and nostalgic design of Art Deco.
Address: 4000 No. 3 Rd unit 3300, Richmond, BC V6X 0J1.
14. Catch A Night Game at The Best Pub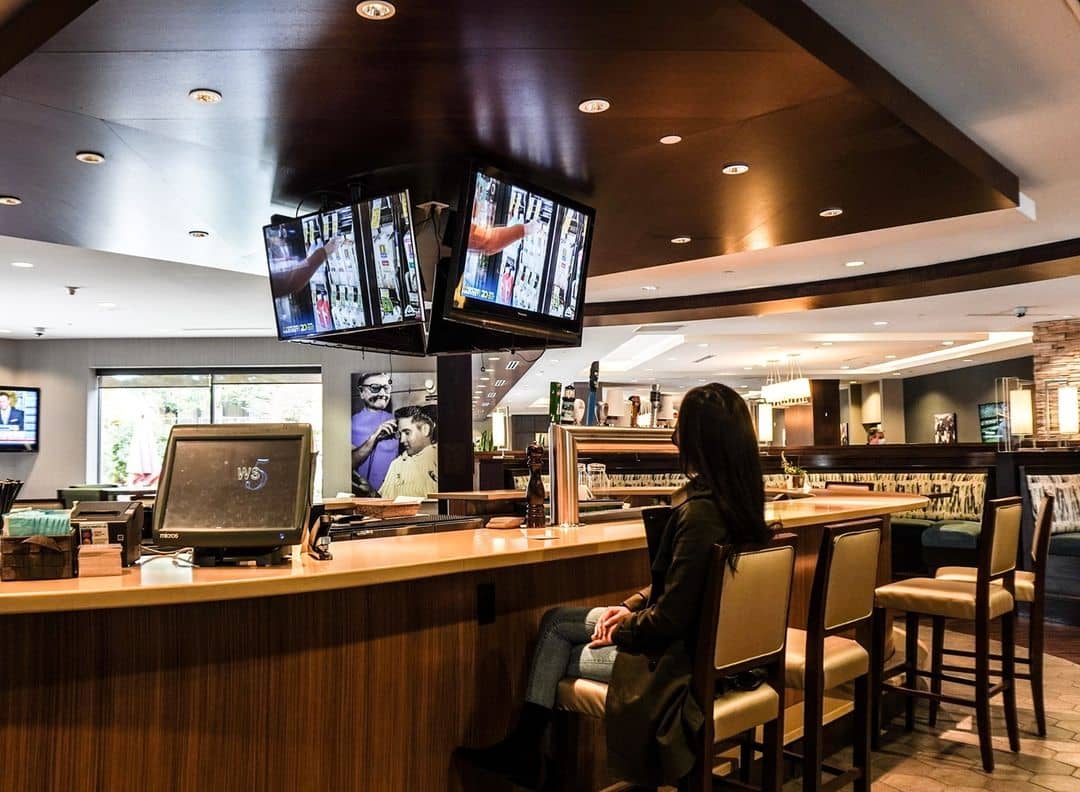 No matter what you're waiting for, either an NFL, CFL, soccer, NASCAR racing, or hockey, Richmond is no short of bustling sports bars serving up extra game night food and drink specials on the menu.
The roll call of Richmond's best pubs to catch all the action goes on. But the locals know for sure which places out there leave an imprint on their hearts.
Harold's Kitchen & Bar inside Sheraton Vancouver Airport Hotel is jam-packed with sports-loving customers whenever the Canucks hits the hockey field. There's nothing better than a glass of Fuggles & Warlock Destiny IPA to heat up the game night.
Address: 7551 Westminster Hwy, Richmond, BC V6X 1A3.
Website | Facebook | Instagram
Meanwhile, O'Hare's GastroPub has you stunted with their house-made pies and Richmond's favorite Britannia Brewing craft beers.
Address: 5031 Steveston Hwy, Richmond, BC V7E 2K5.
Other than that, the sweeping range of 55-inch TVs and projector screens at Monkey 9 Brewery also keep fans screaming whenever the NFL matches are live.
Address: 14200 Entertainment Blvd, Richmond, BC V6W 1A8.
Website | Facebook | Instagram
If you want to find something fun to do after a big game, Legends Pub & Restaurant is a great place to watch a match and play a pool game afterward.
Address: 9031 Blundell Rd, Richmond, BC V6Y 1K4.
Website | Facebook | Instagram
15. Spend the Whole Night at Riverport Sports & Entertainment Complex
Either it's date night or a family bonding, you'll find plenty of things to do at night at Riverport Sports & Entertainment Complex. Whichever type of leisure pursuits you have in mind, you'll find it here.
Lucky 9 Lane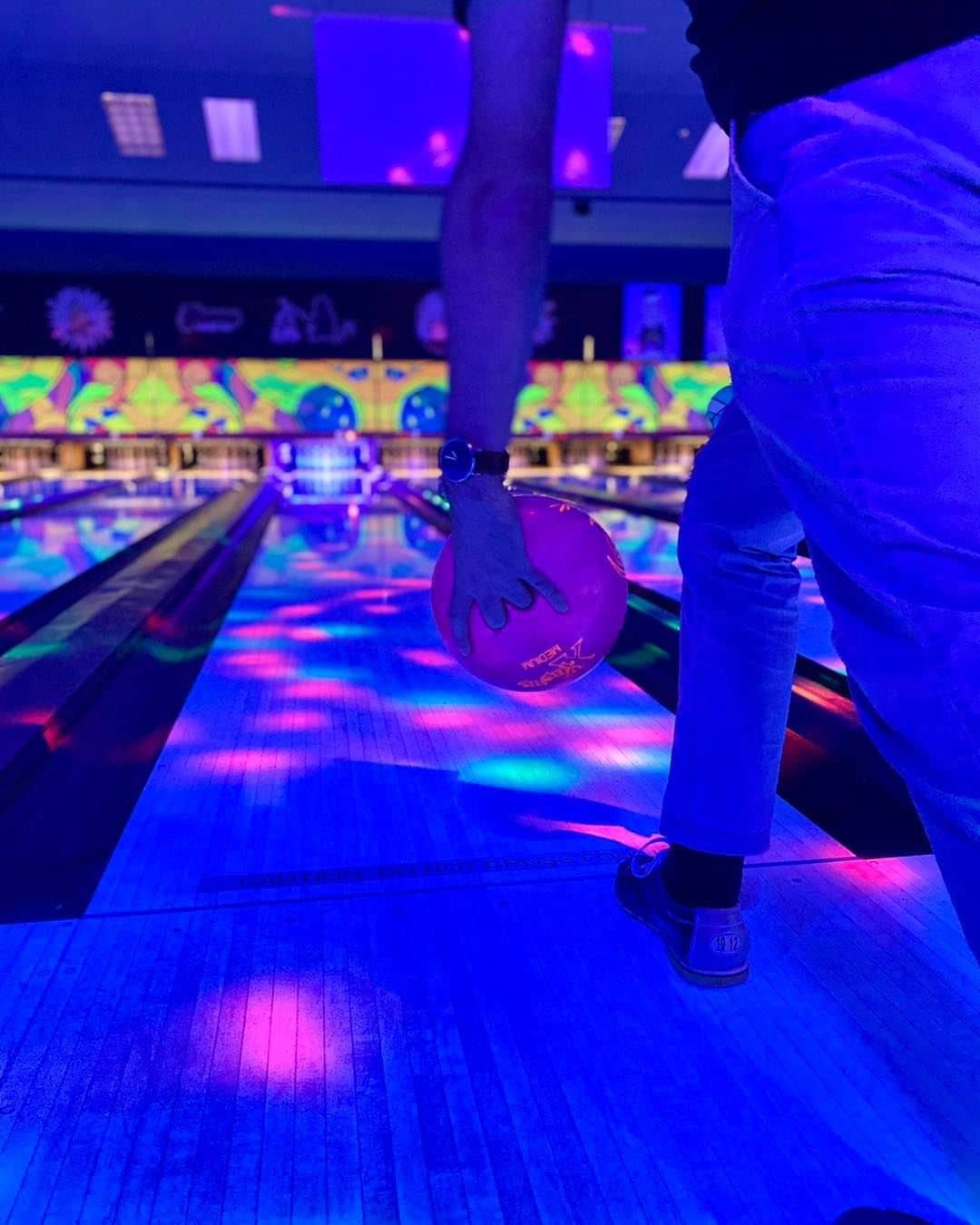 One of the most visited facilities at Riverport is Lucky 9 Lane, a popular bowling complex offering both 10 and 5 pin bowling lanes. It turns into a cosmic bowling venue at night with glowing neon lights and fluorescent bulbs.
Website | Facebook | Instagram
Monkey 9 Brewery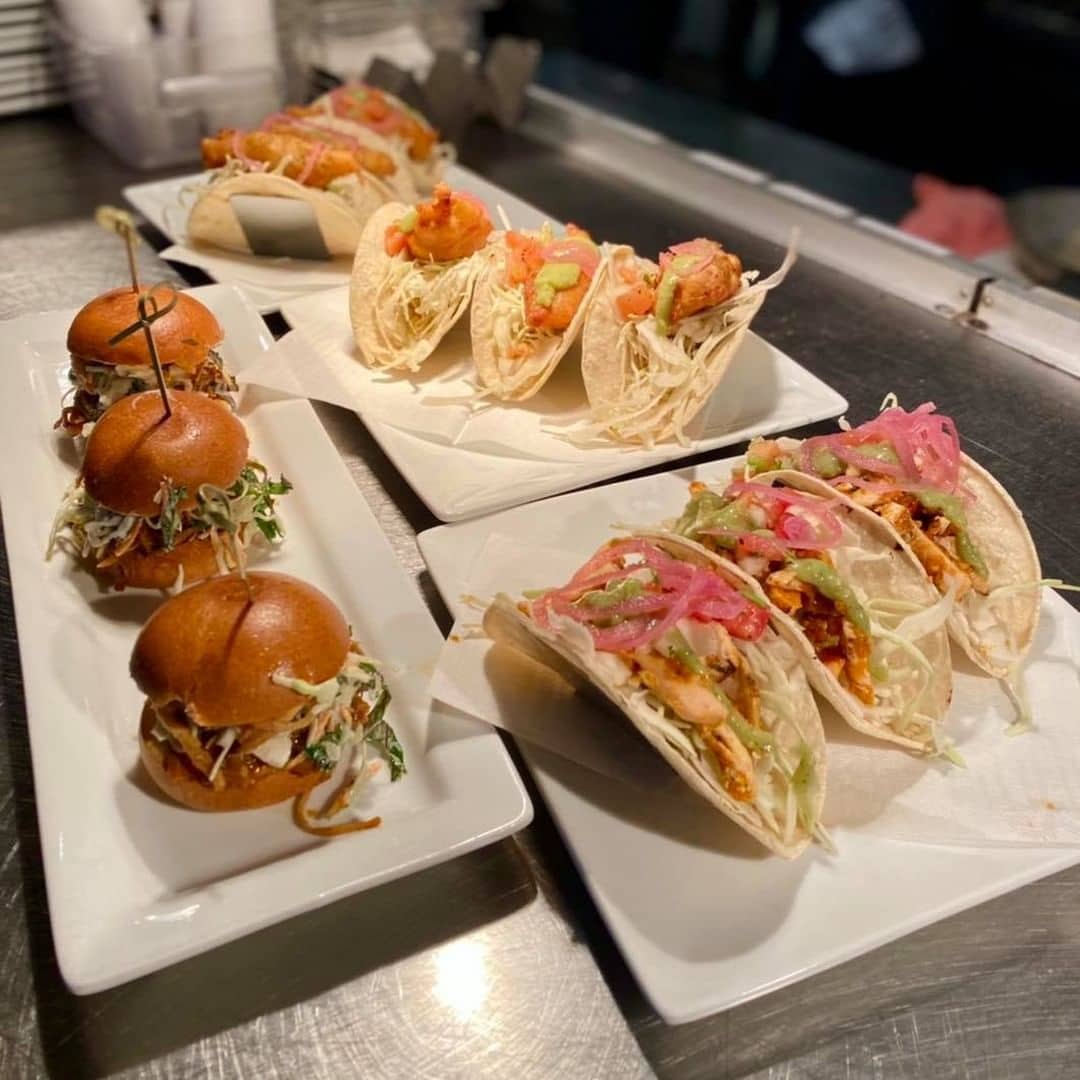 Once you're done with the pins, head back to Monkey 9 Brewery to recharge with a huge crusty pie of pepperoni pizza and a cold glass of winter ale! If you're in a mood for a movie night, book a ticket at SilverCity Riverport Cinemas to relieve stress after a long working day.
Website | Facebook | Instagram
Extreme Air Park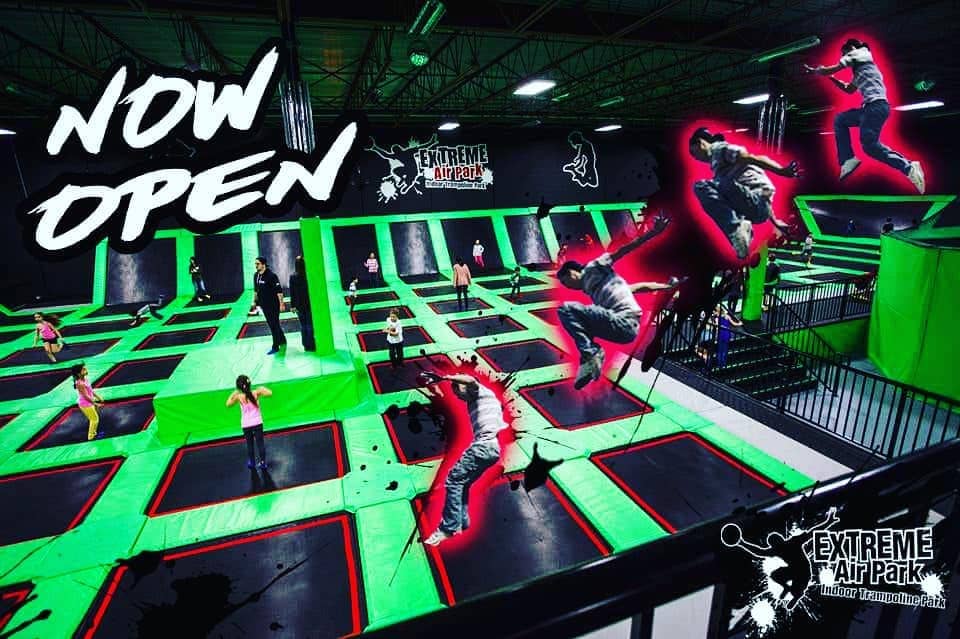 Having too much energy from the day and looking for a way to wear it out? Pop into Extreme Air Park and bounce off the walls at the largest indoor trampoline park in Canada!
Spreading out over an 42,000-square-feet footprint is a wide diversity of enclosed interlocking trampolines. However, trampolining is not the only kind of fun you can enjoy. A freestyle court, a slam dunk basketball court, dodgeball area, or ninja warrior course – you name it!
Extreme Air Park takes your indoor recreation experience beyond the ordinary. No need to hit the gym after dark anymore! Extreme Air Park will take your evening workout session to the fullest.
Website | Facebook | Instagram
16. Feed Your Stomach with Yummy Bites at Richmond Night Market (SEASONAL)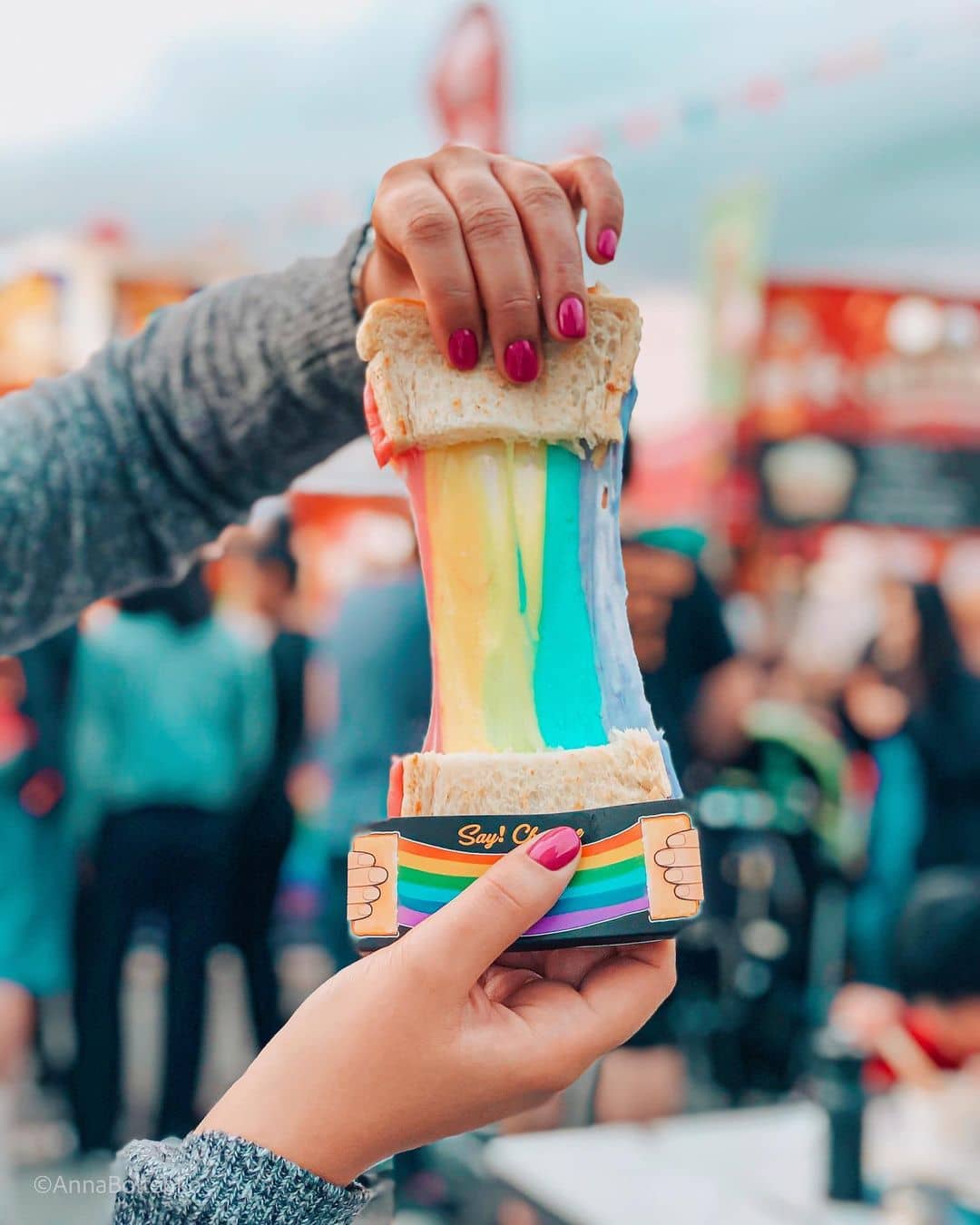 When the sun beams down, Richmond Night Market lights up and pulls in hordes of food lovers from all around Richmond to celebrate this eclectic food scene.
This largest night market in North America is a huge assortment of mouthwatering bites from over 500 international cuisines spanning through more than 70 stalls and 100 retail vendors. Come with an empty stomach so you won't go home missing out on anything!
What we like about Richmond Night Market is that it's not only about food. This gigantic outdoor fair is a haven of entertainment itself. There's a rainbow maze, live dance shows, martial art displays, and concerts on the Main stage.
If you come with your pooch, let them play at the Dog Play area, wagging their tails and chewing on toys.
Don't forget to obtain a Zoom Pass online to skip the line! Richmond Night Market is open every summer over the long weekend from 7 pm to midnight.
Address: 8351 River Rd, Richmond, BC V6X 1Y4.
Website | Facebook | Instagram
These 16 things to do in Richmond will keep you occupied for nights. To make sure you don't miss out on all the main happenings as well as off-the-radar, we put together this ultimate list of Richmond's best things to do to keep you in the know like a real local.