Looking for free & budget-friendly things to do in Vancouver? Well, you're in the right place!
We all know that Vancouver is not the cheapest destination to visit on our bucket list. Accommodations, rentals, food, and many other facets line up to share a big slice of your budget pie.
However, it doesn't mean visiting Vancouver costs an arm and leg because there are so many free to super budget-friendly things to do that maximize your experience. Ready to find out how?
Here are 21 budget-friendly things to do in Vancouver!
This article contains affiliate links where we may get a small commission if you click on the link and purchase. No extra cost is added to you.
1. Hit the Beaches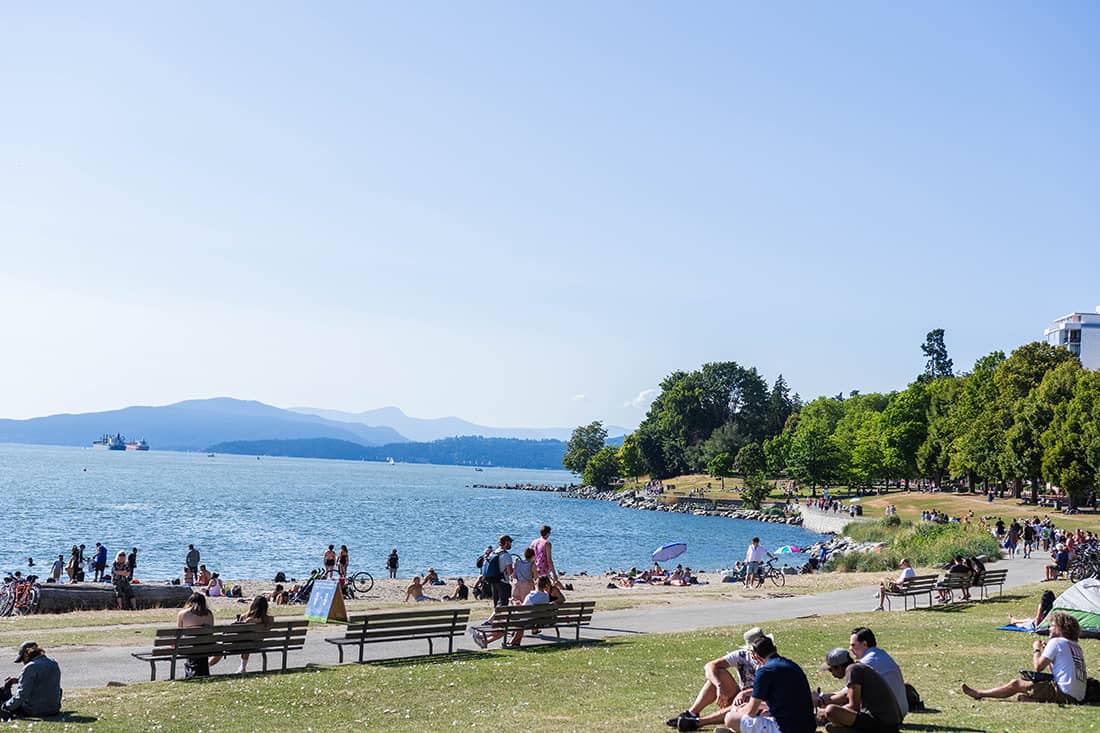 It's a no-brainer to admit Vancouver has some of the best beaches in the world.
Ranging from family-friendly to athlete-centric, these beaches offer the most gorgeous looks over different parts of Vancouver, enabling you to enjoy the best trait of the city without breaking the bank. 
Some of the most sought-after beaches in Vancouver to slide into your bucket list are English Bay and Spanish Banks with easy access and free parking.
It's time to soak in the sun, brace the waves and enjoy Vancouver's nature to the fullest! 
2. Embark on the Best Hiking Trails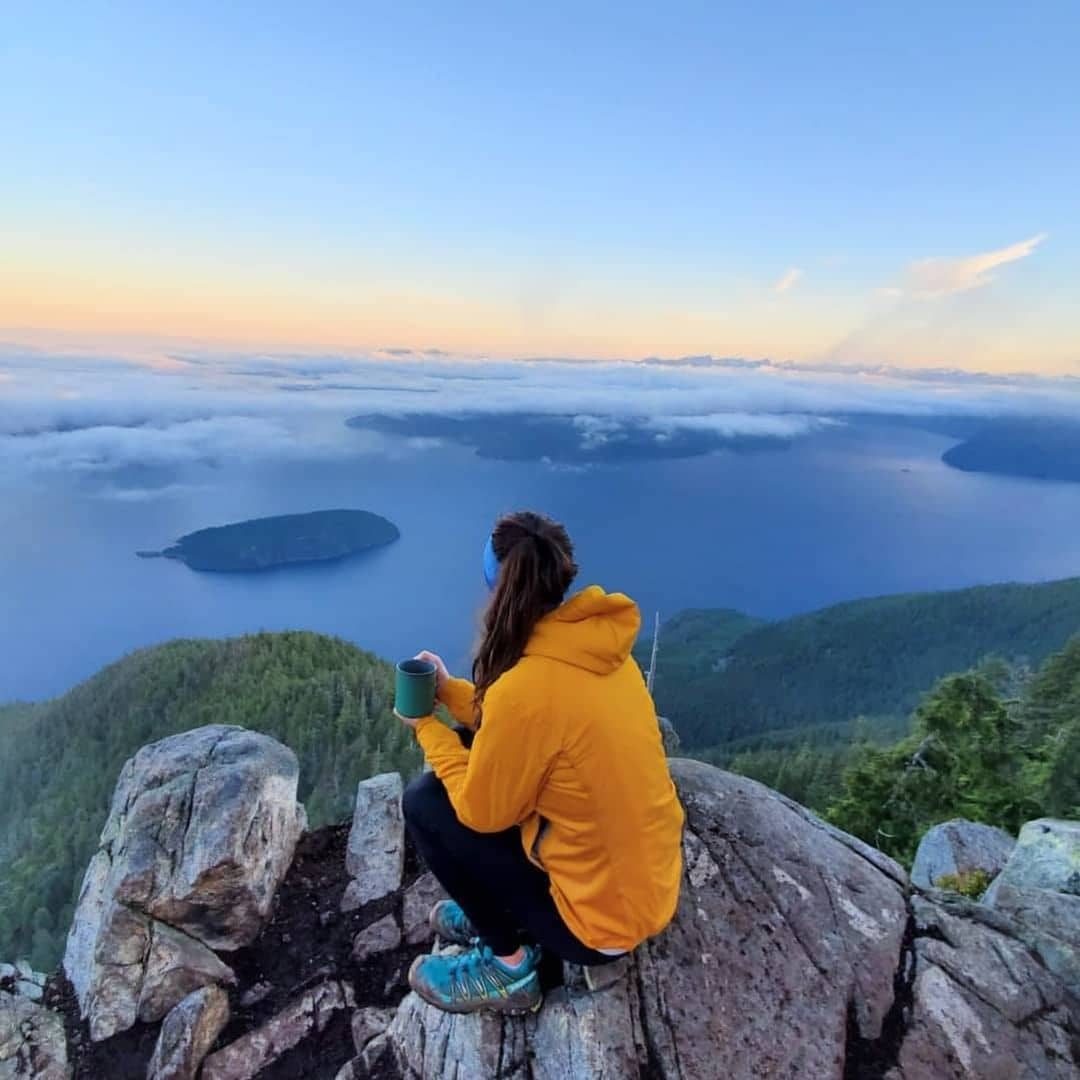 The best beaches in Vancouver become a strong magnetic field for outdoor enthusiasts but you shouldn't forget what the backcountry of Vancouver has to offer!
This is where hiking comes into play as a leading outdoor pursuit. Embarking on the most scenic hikes eliminates the gap between you and Vancouver's nature.
That is when you truly put yourself out there, take in the splendid nature of the woods, mountains, and waters without hurting your budget at all. 
Some of the most sought-after hikes in Vancouver can be boiled down to Quarry Rock offering jaw-dropping views over Deep Cove and Indian Arm.
Then we have the Grouse Grind Trail nestled in the core of Grouse Mountain with 853 meters of elevation gain to game up your skill.
If you're a passionate hiker, check out our favourite hikes to work out with scenic views right here!
3. Explore Stanley Park and Bike the Seawall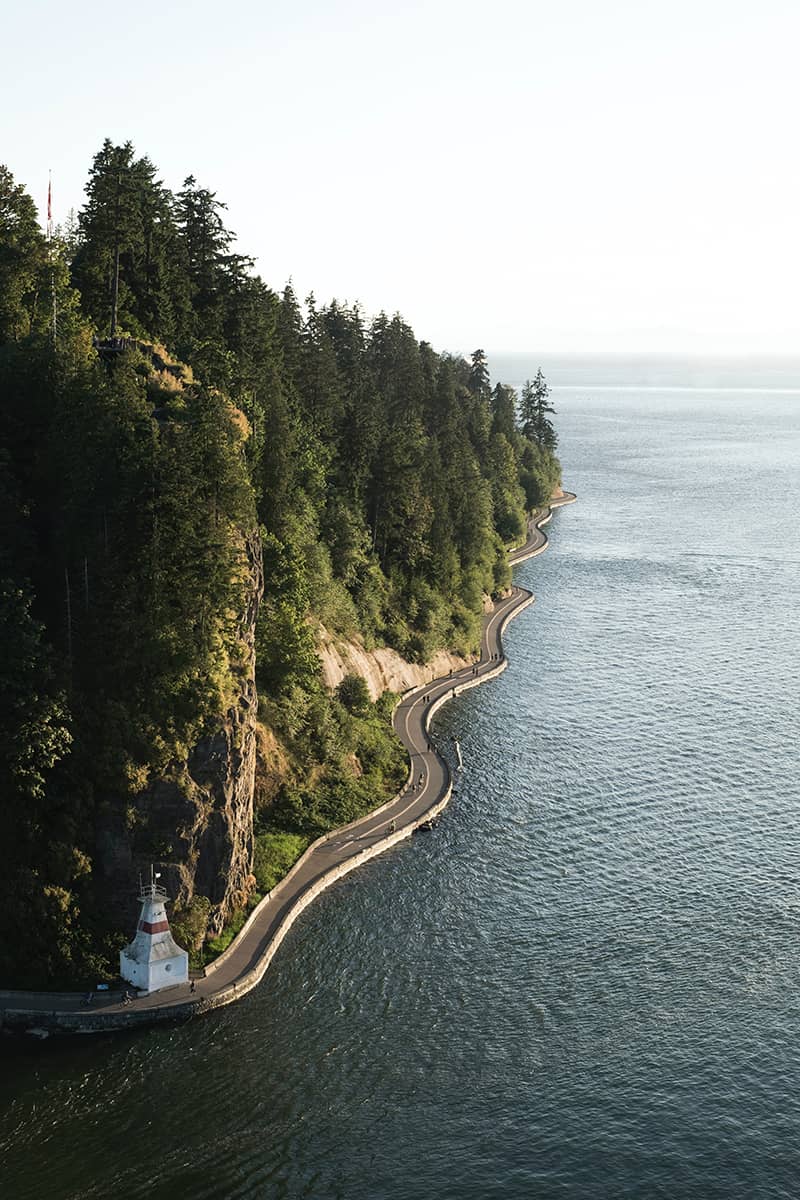 If you take a look at our favourite parks and gardens in Vancouver right here, you'll see why Stanley Park receives so much love from the public.
Getting in touch with nature is the best way possible to balance the inner soul, stay creative and contemplate the beauty of Vancouver without breaking the bank. 
Offering a handful of things to see and do for all types of travelers, Stanley Park is the crown's jewel having its torch on the 9-kilometer mulch-packed seawall.
Skating, cycling, and jogging along the seawall becomes locals' favorite pastime to admire the city skylight and mountains so there's no reason why you should give it a pass.
Stanley Park is open 24 hours a day and there's no admission fee required. 
Address: Vancouver, BC V6G 1Z4.
4. Bike the Mountains of North Vancouver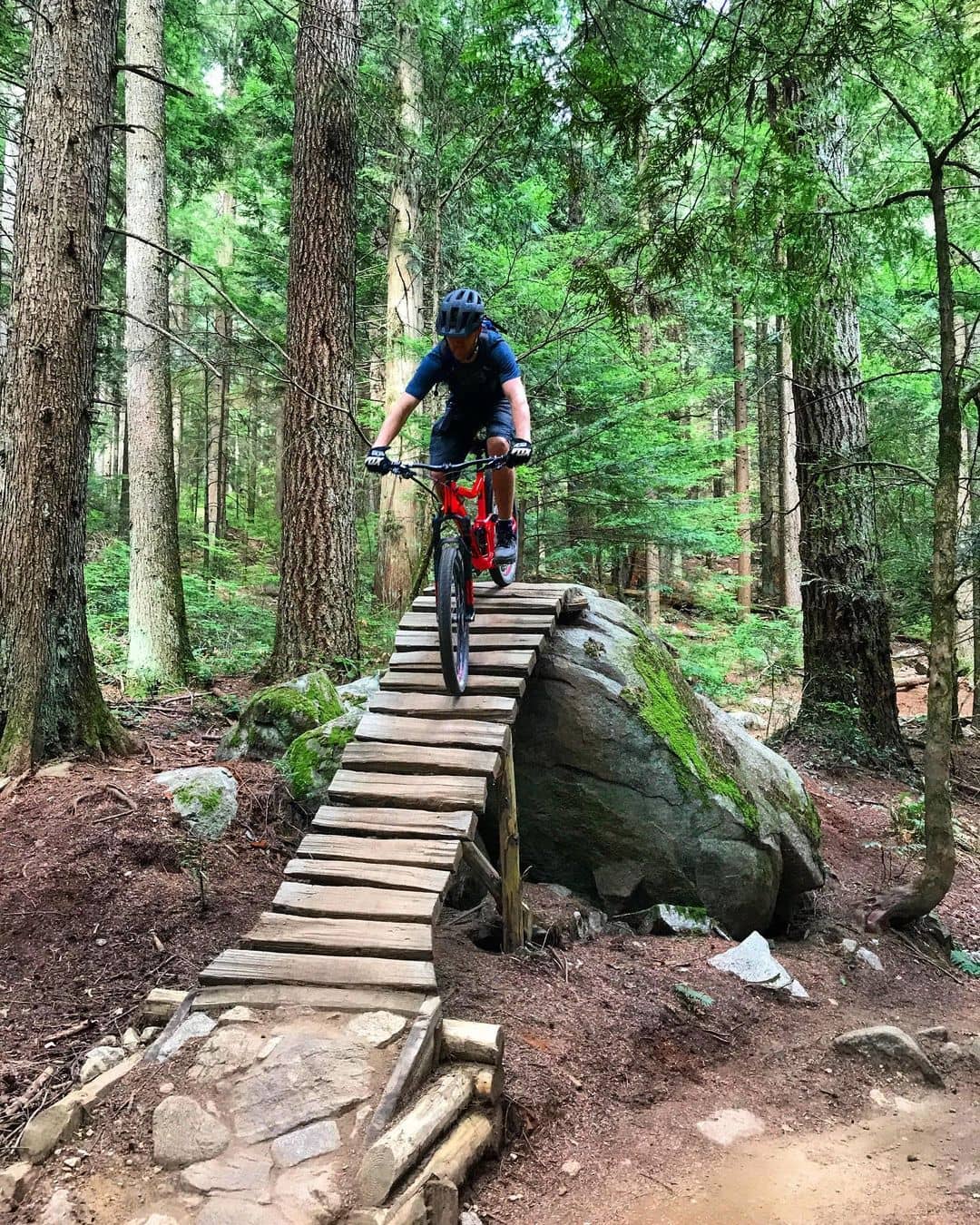 Head northbound and indulge in the incredible wilderness of Vancouver's North Shore.
This forested area is a haven for outdoor activities, and amongst which free mountain biking becomes such a big deal even for the locals. 
If you're after this type of adrenaline-fueled off-road ride, then the North Shore will be your Holy Land.
Pick your favourite path ranging from Mt. Fromme, Cypress Mountain, or Mt. Seymour and get ready to game up your skills.
There are multiple intro trails where beginners can get the ball rolling while advanced riders will find it fascinating to conquer fallen logs, ravines, or boulders blocking the fast-riding trails. 
5. Check out the Hottest Insta-worthy Spots in Town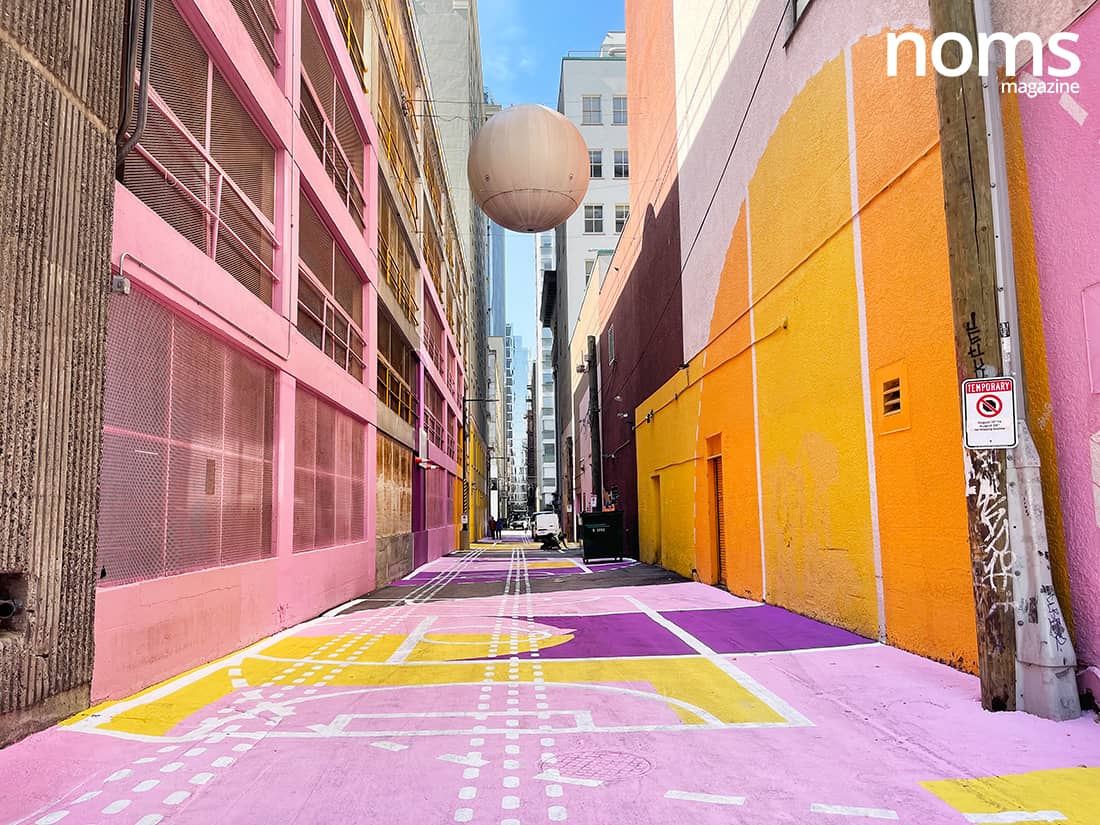 Instagram has been such a big deal in our daily life and it would be a big mistake if you miss out on these incredible photo-perfect sites when visiting Vancouver.
No matter if it's a sandy beach reflected with sun glitters, a thriving forest enclosing a serene fjord from your vantage point, or the colourful streets around Davie's Village, you can make your holiday a book of memoir within a matter of days. 
We love photography as much as you do and that's why we decided to put down the 11 most Insta-worthy spots in Vancouver right here to inspire your followers. Check it out to spice up your account now!
6. Walk the Lynn Canyon Suspension Bridge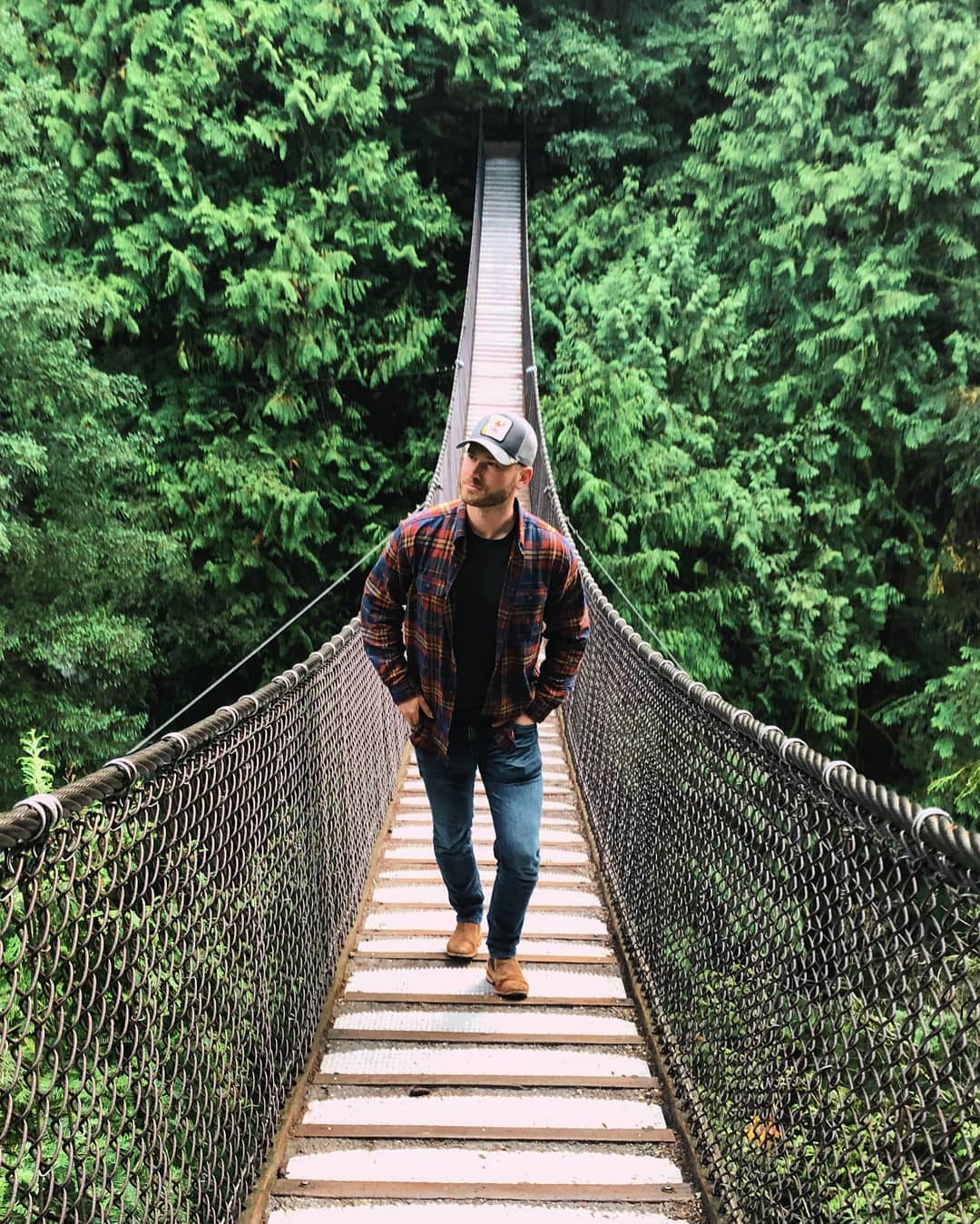 It goes without saying that Lynn Canyon Suspension Bridge is the most visited highlight at Lynn Canyon Park.
Surrounded by the dreamy nature of North Vancouver's scenery, Lynn Canyon Suspension Bridge is totally free to visit. It's fun and rejuvenating to help you unplug from the chaotic city life of Vancouver.
While the Capilano Suspension Bridge costs money, you have Lynn Canyon Suspension Bridge as a free alternative that brings an equal level of fun. 
Address: 3690 Park Rd, North Vancouver, BC V7J 3K2.
7. Discover Salmon's Cycle of Life at Capilano Salmon Hatchery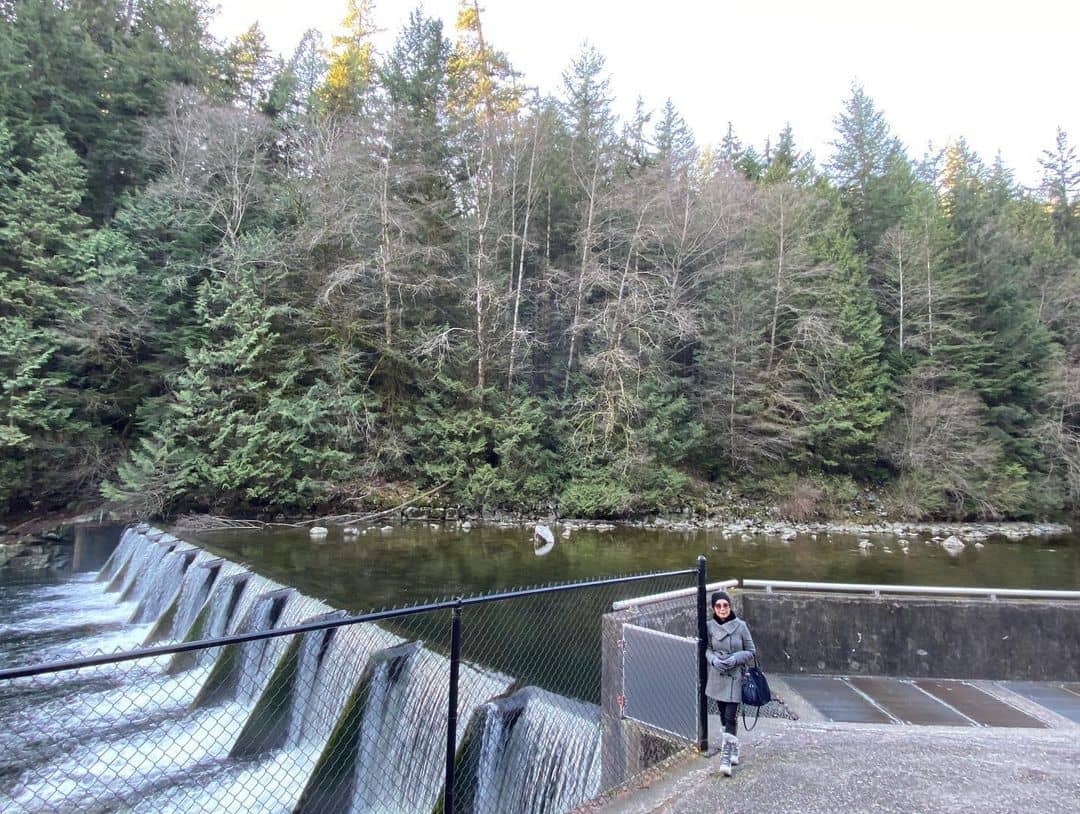 Capilano Salmon Hatchery should come next in your bucket list of the top free things to do in Vancouver. The hatchery brings in so many values and insight into the colorful and fascinating upbringing process of the Pacific salmons.
The outdoor section allows you to spot hungry baby salmon leaping out of the water to catch tiny flying bugs.
Then make your way indoors where you will find adult salmon fervently swimming against the current before bounding up to the ladders.
For the best experience, you want to come over the hatchery from late August to November when the salmons are returned to the river for spawning.  
Address: 4500 Capilano Park Rd, North Vancouver, BC V7R 4L3.
8. Throw a Picnic Day at Lower Seymour Conservation Reserve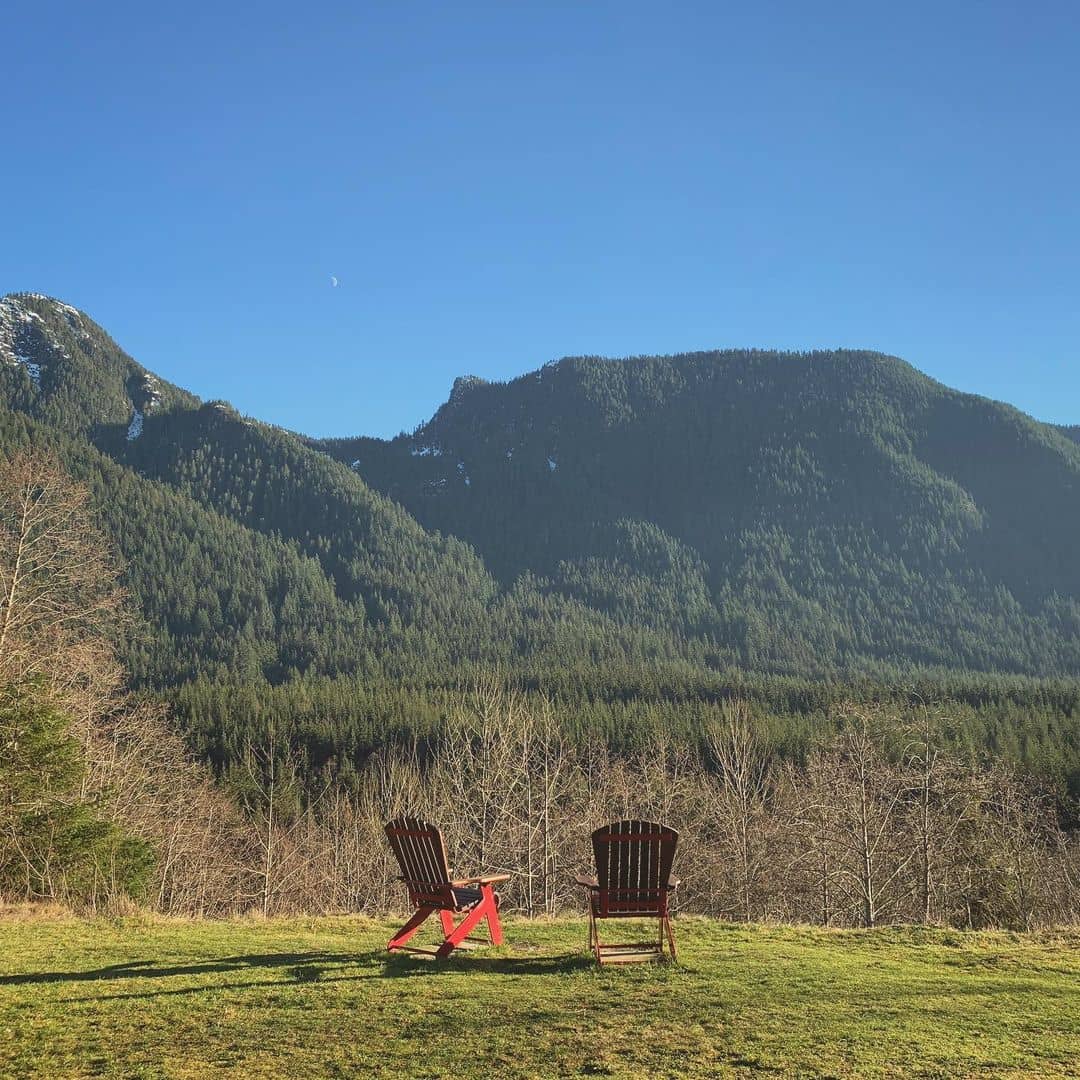 Lying under tourists' radar, Lower Seymour Conservation Reserve is Vancouver's best-kept secret. Hiking, cycling, and inline skating become locals' favourite outdoor activities as they embark on the 50-kilometer paved way shaded by the lush greenery all around.
While you're in this part of Vancouver's North Shore, remember to grab some food along for an epic outing picnic day.
The gorgeous wilderness turns Lower Seymour Conservation Reserve into a hidden gem for forest bathing, nature photography, and outdoor possibilities.
Address: 2369 Lillooet Rd, North Vancouver, BC V7J 2H9.
9. Take in the Awe-Inspiring View at Lighthouse Park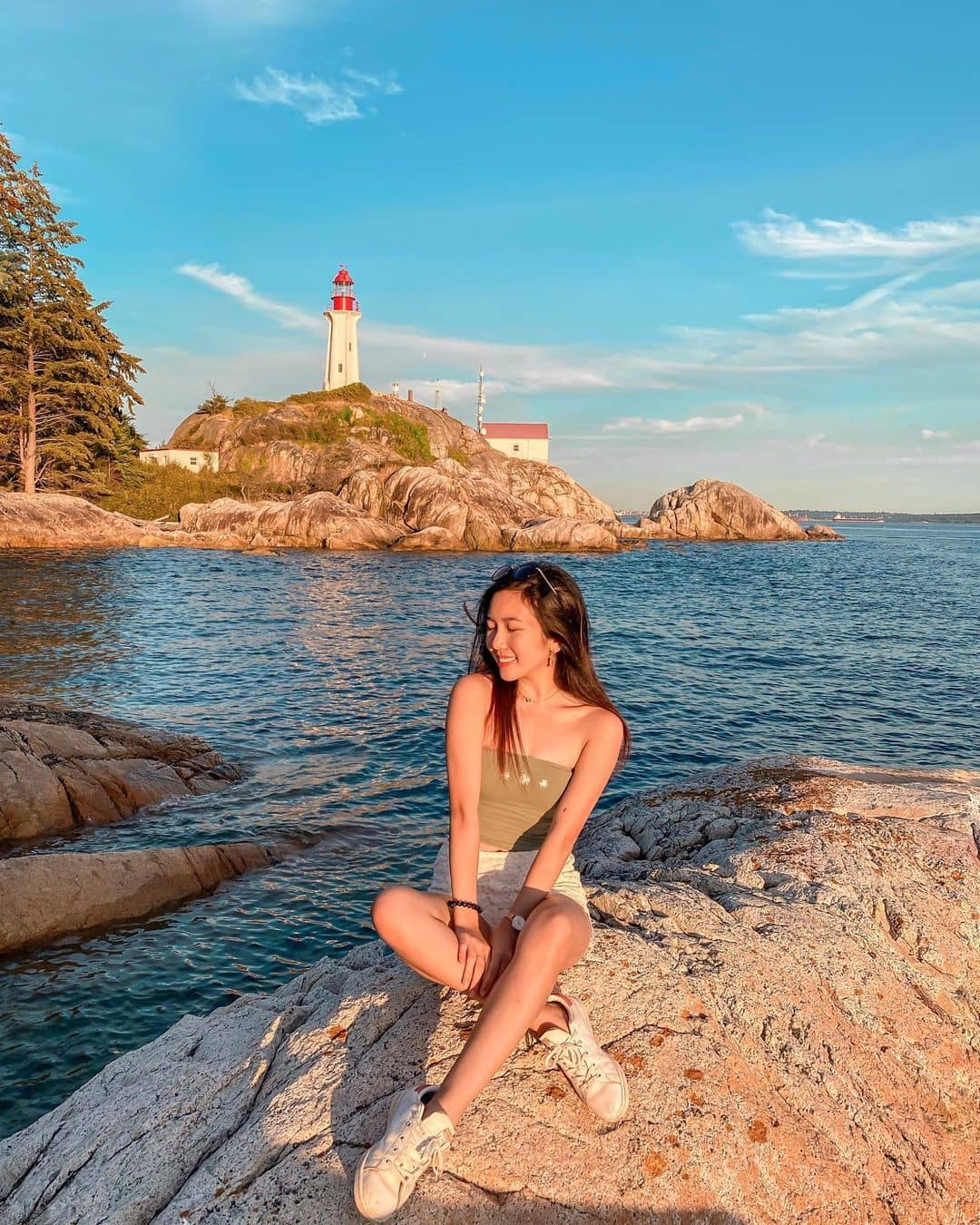 This coastal and rugged park has so much to keep you occupied. Encompassed by a dense pristine temperate forest, Lighthouse Park houses plenty of easy wooded trails attached with a beautiful vista at the end.
You won't ever believe there's such a serene outdoor space located just a stone's throw away from this busy street of West Vancouver.
This 75-hectare park is a photo-op galore scattering around the easy hikes. So make sure you pack a hearty lunch along and spend a solid day just lazing around and soaking in the summer sun!
Address: 4902 Beacon Ln, West Vancouver, BC V7W 1K5.
1o. Enjoy the Free Festivals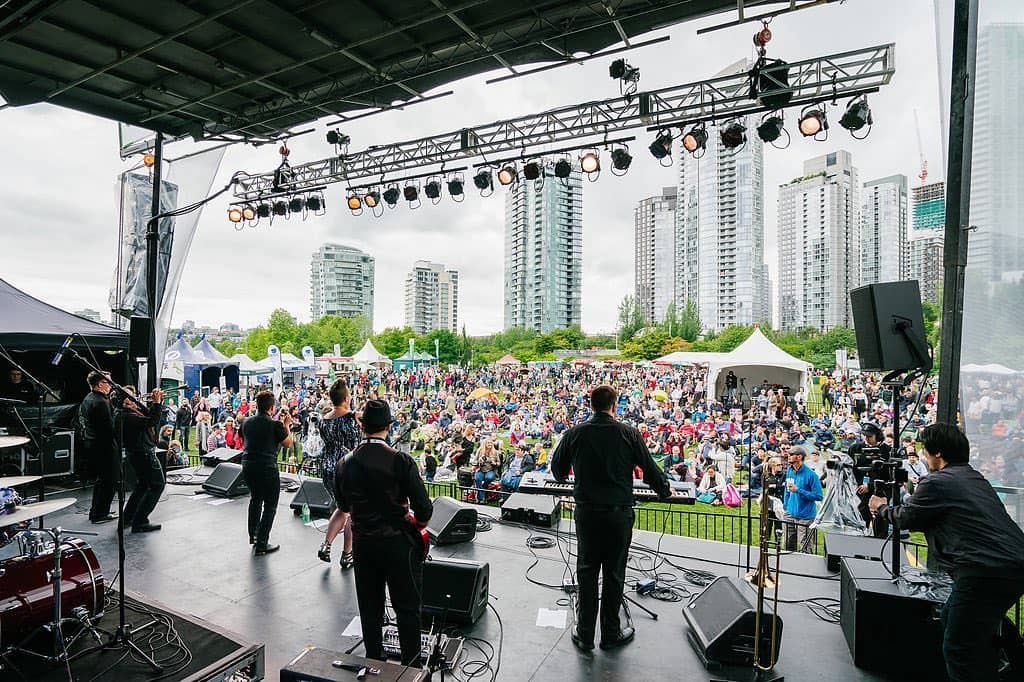 The most exciting and colorful festivals take over all facets of Vancouver through all four seasons. And the good news is that you don't have to sacrifice your vacation budget just to take a sneak peek into these cultural events.
Spring brings in CelticFest where you can hit the street after putting on some green and celebrate the St. Patrick's Day week with other Irish fellas.
Then we have the Vancouver International Jazz Festival coming along in Summer. It dominates the music venues and public stages around Vancouver without entry tickets needed.
Celebration of Light Fireworks Competition and Carol Ships Shoreline Celebration hosted in fall and winter respectively are other highlights you should look forward to. 
11. Visit Bill Reid Gallery of Northwest Coast Art
Vancouver is an art pinnacle in Canada, and the good news is you don't have to break the bank to enjoy its timeless masterpieces. While strolling around this city, it's a mistake if you miss out on Bill Reid Gallery of Northwest Coast Art.
Bill Reid is the only gallery in Vancouver promoting the Indigenous Northwest Coast Art. A short walk around the galley will inspire you with a strong sense of aboriginal living cultures.
You will find exquisite jewelries made of abalone shells and fossils, or a whale lithograph on silk and paper.
Bill Reid's extensive collection of sculptures stand in a blissful, bright open concept, creating a pleasant atmosphere to admire such maneuver.
Admissions: CAD $6 – $30.
Address: 639 Hornby St, Vancouver, BC V6C 2G3.
Website | Facebook | Instagram
12. Escape to Granville Island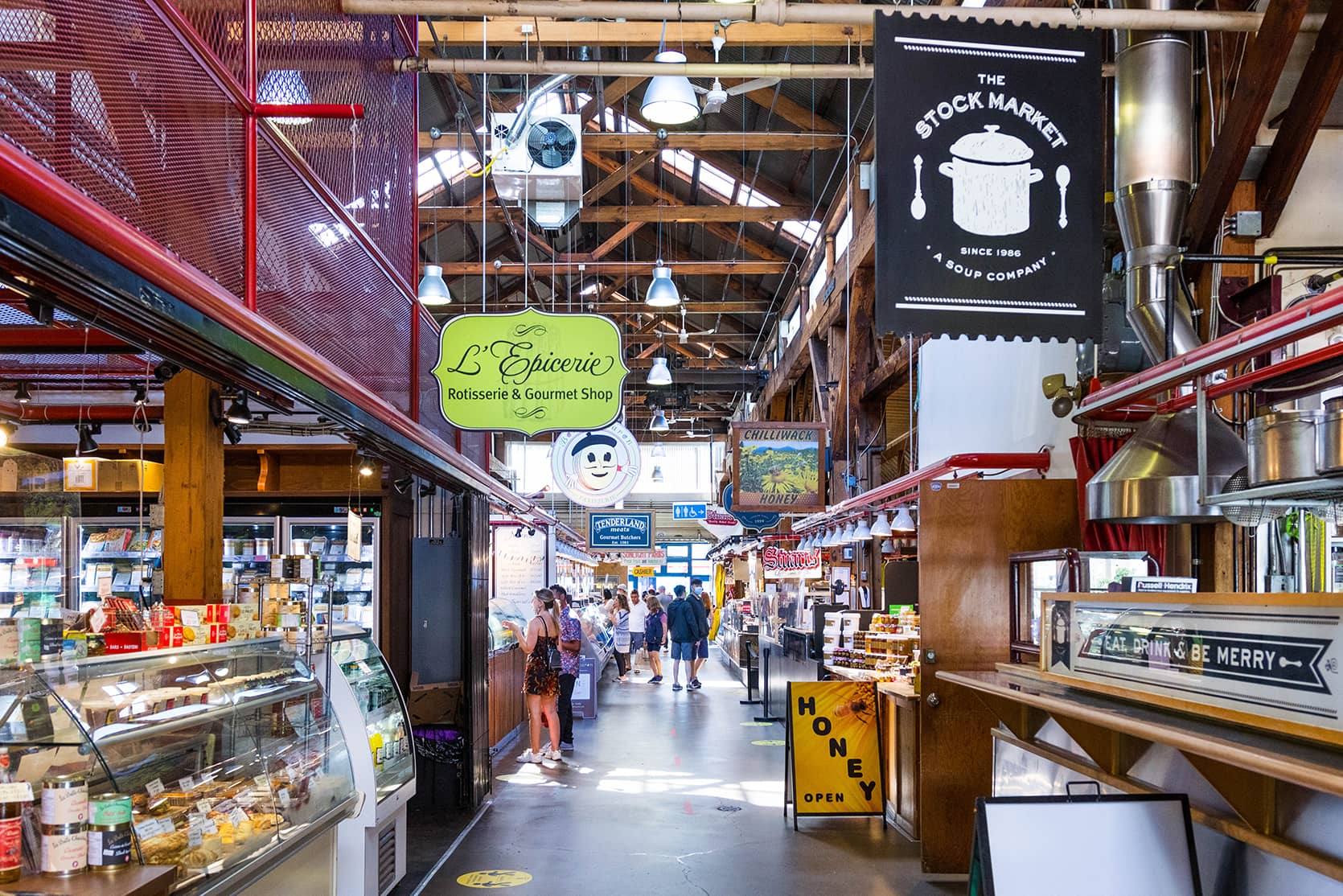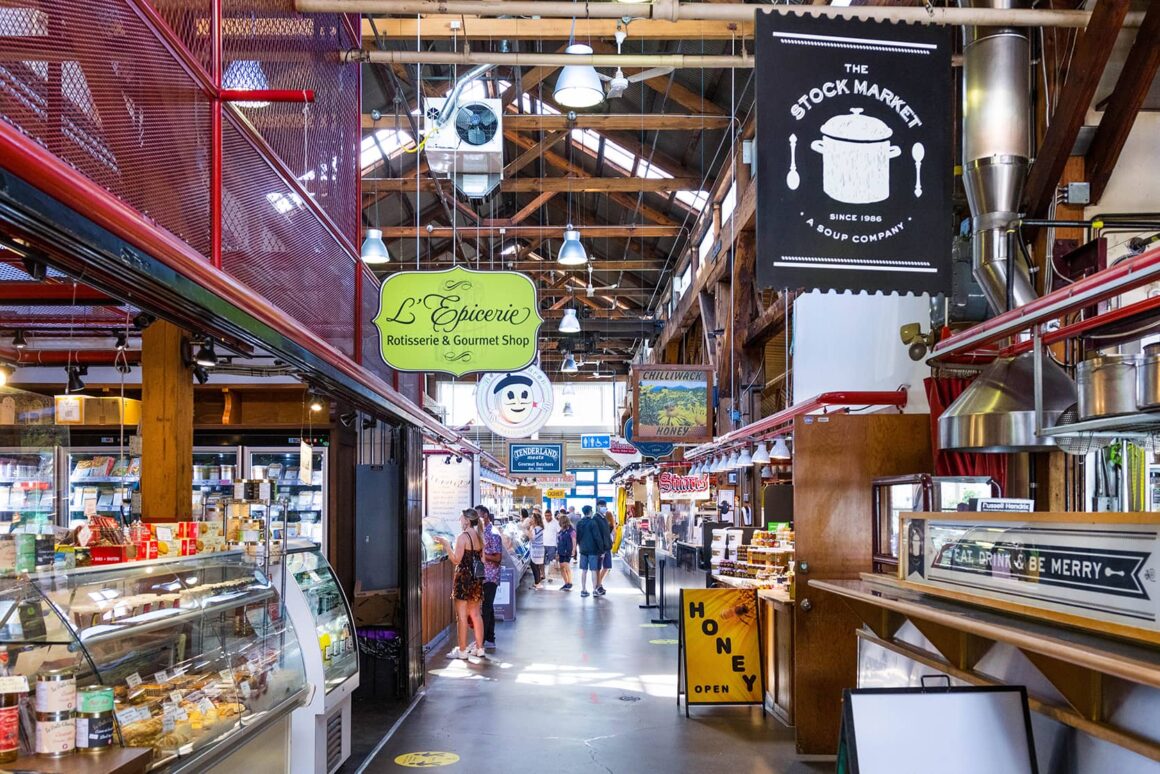 Blending in an eclectic assortment of smells, chatters and diligent aroma of hot steaming food doesn't eat a large fraction of your budget.
A short ferry ride or car ride from downtown Vancouver gives you a chance to slow down and unwind on the water after filling your tummy with silky craft beer and cheap eats. 
Granville Island is a marriage of delectable treats and a scenic view over the splendid, breezy harbor.
If you tag your kids along, don't forget to check out Vancouver's only Kids Market!
🥦 Get a VIP tour and access to the Granville Island Market!
13. Marvel at Public Arts
Hunting down Vancouver's public arts is another free thing to do in the city. T
he inviting, promising playground of Vancouver celebrates the resounding power of creations.
The city always has space to nourish the burning passion for creating a meaningful artistic introduction to the community.
The striking, awe-inspiring public art scene in Vancouver is free to admire. So it's time to take on a self-guided tour around Vancouver's best public arts!
From the Digital Orca by the waterfront near Vancouver Convention, A-maze-ing Laughter at Morton Park, or two engagement rings overlooking the sun glitters at Sunset Beach Park, you have a pocketful of ideas to let your creative juice flow!
14. Take a Stroll at Vancouver Art Gallery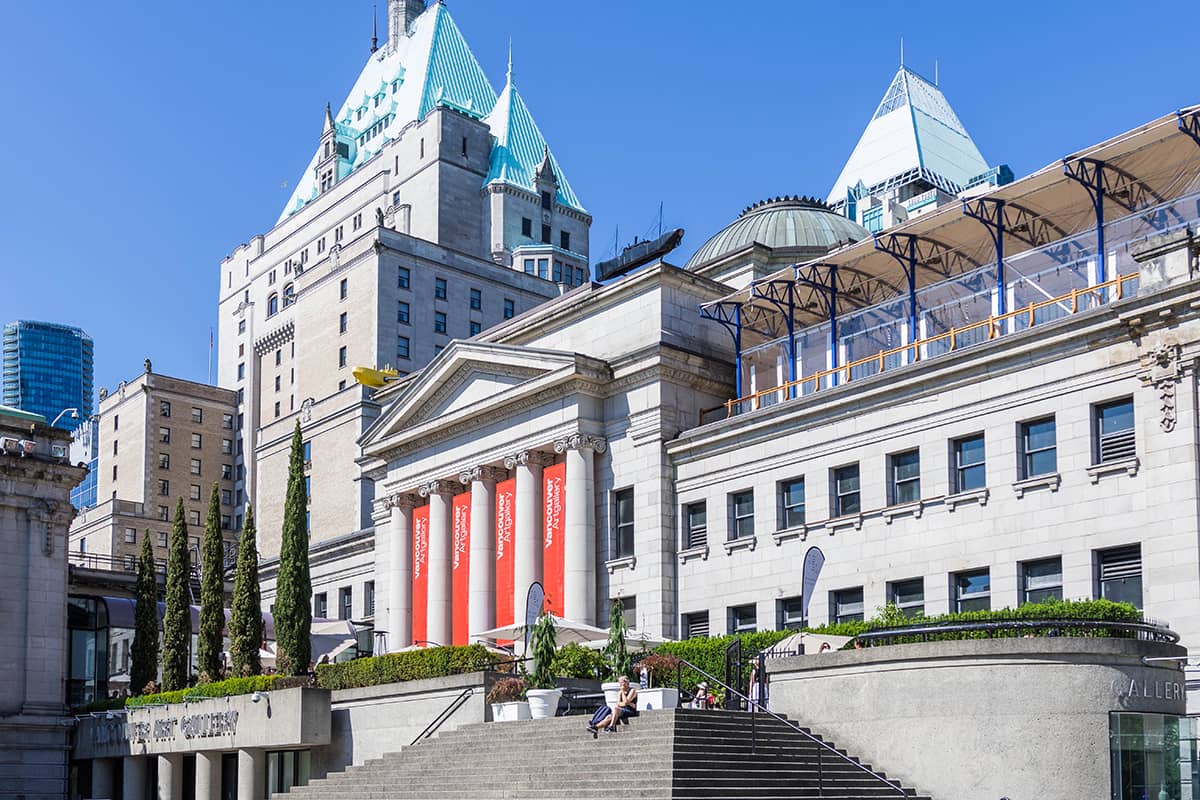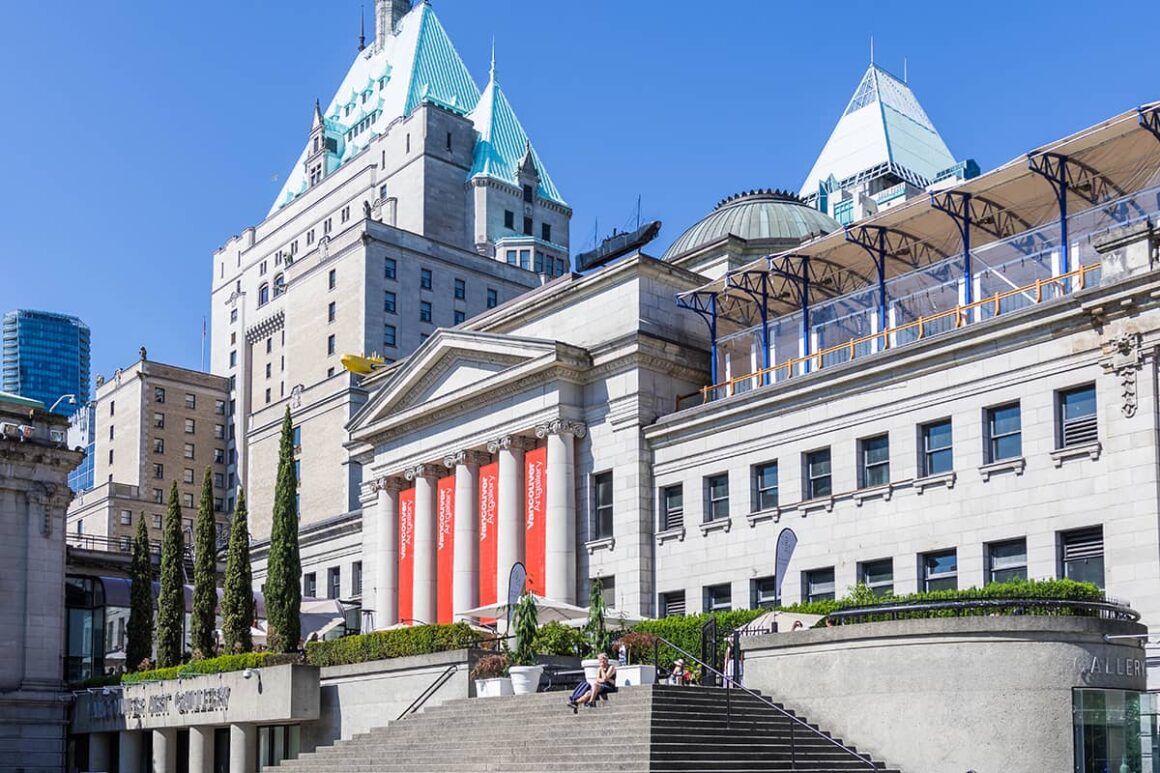 If you don't have time to check out all of the public art spots, why not pop into the Vancouver Art Gallery and marvel at the striking masterpieces all at once?
The entrance fee costs you up to $24 from Wednesday to Monday, while every first Friday (from 4PM – 8PM) of the month is free admission, giving you a cheap and cheerful way to explore Vancouver.
This visual art institution lets you keep up with contemporary and historical fine works introduced by regional and international artists.
One of the most impressive exhibits is Emily Carr's collection of landscape paintings and sketches. Get ready to immerse into a haven of cultural and artistic mashup without breaking a bank!
Admissions: CAD $18 – $24.
Address: 750 Hornby Street, Vancouver, BC V6Z 2H7.
Website | Facebook | Instagram
15. Learn about Space at H.R. MacMillan Space Centre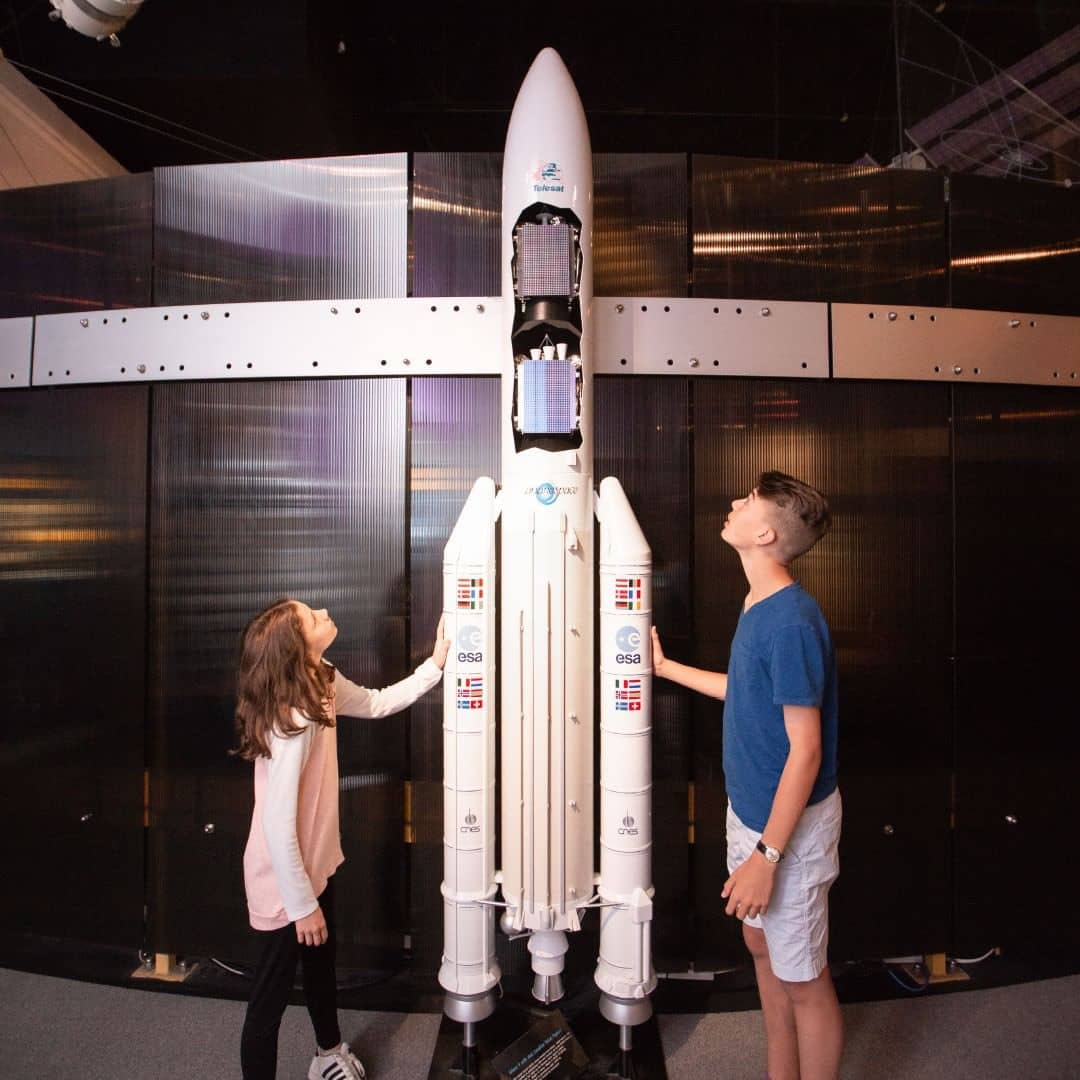 H.R. MacMillan Space Centre is an add-on to brush up your outing day with space-related games and hands-on exhibits.
This famous space center plays host to many educational demonstrations that make you go wow!
With a reasonable entrance fee of only $20, H.R. MacMillan Space Centre offers a fun and interactive space learning experience.
Lying under this IMAX-style dome is an extensive collection of spacious suites, parts of rockets, and a piece of a meteorite.
No matter if you're coming with some buddies or hanging out with children, H.R. MacMillan Space Center is surely a cheerful and economical thing to do in Vancouver!
Admissions: CAD$12 – $32
Address: Vanier Park, 1100 Chestnut St, Vancouver, BC V6J 3J9.
Website | Facebook | Instagram
16. Reconnect with Nature at Dr. Sun Yat-Sen Classical Chinese Garden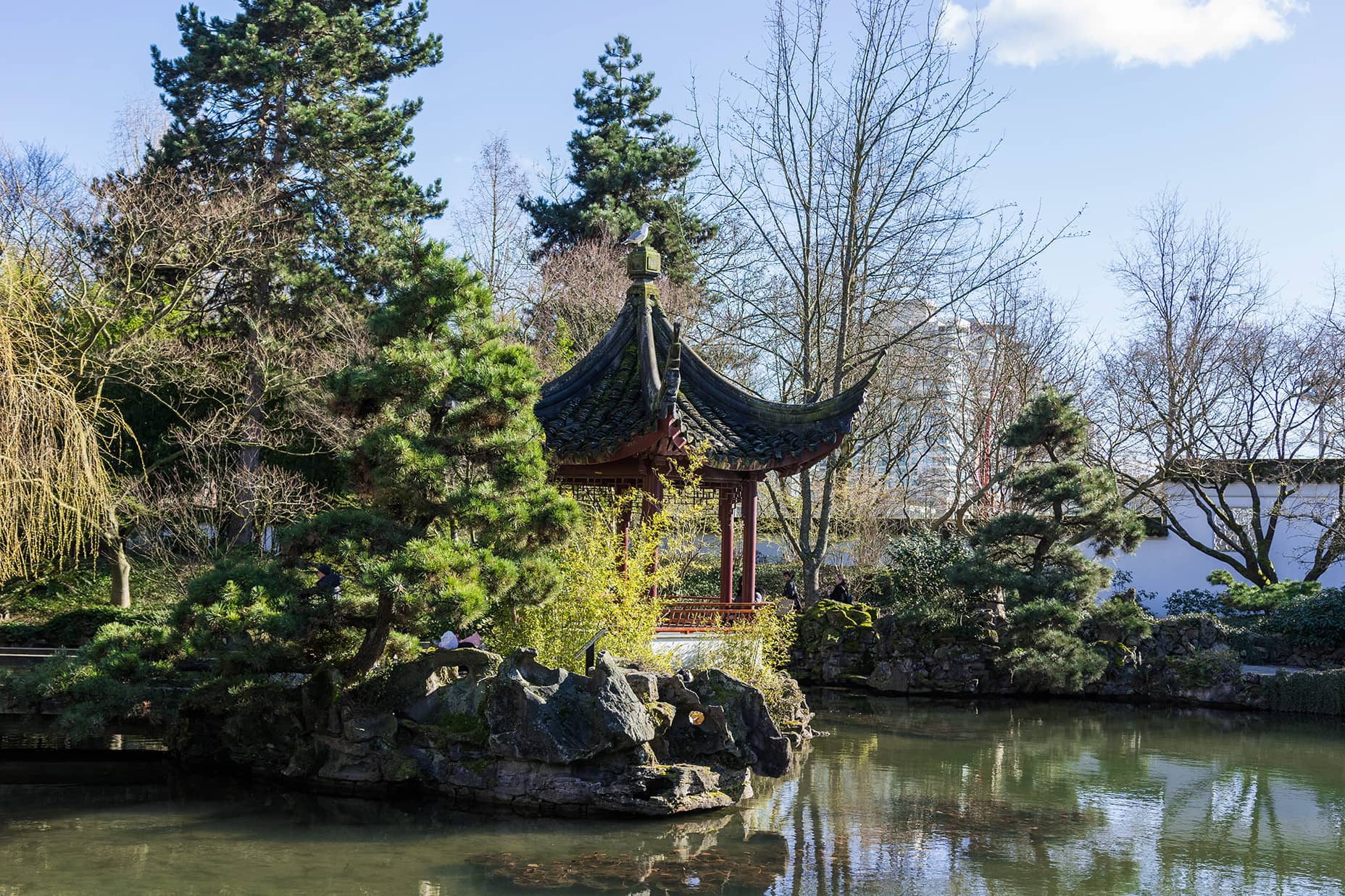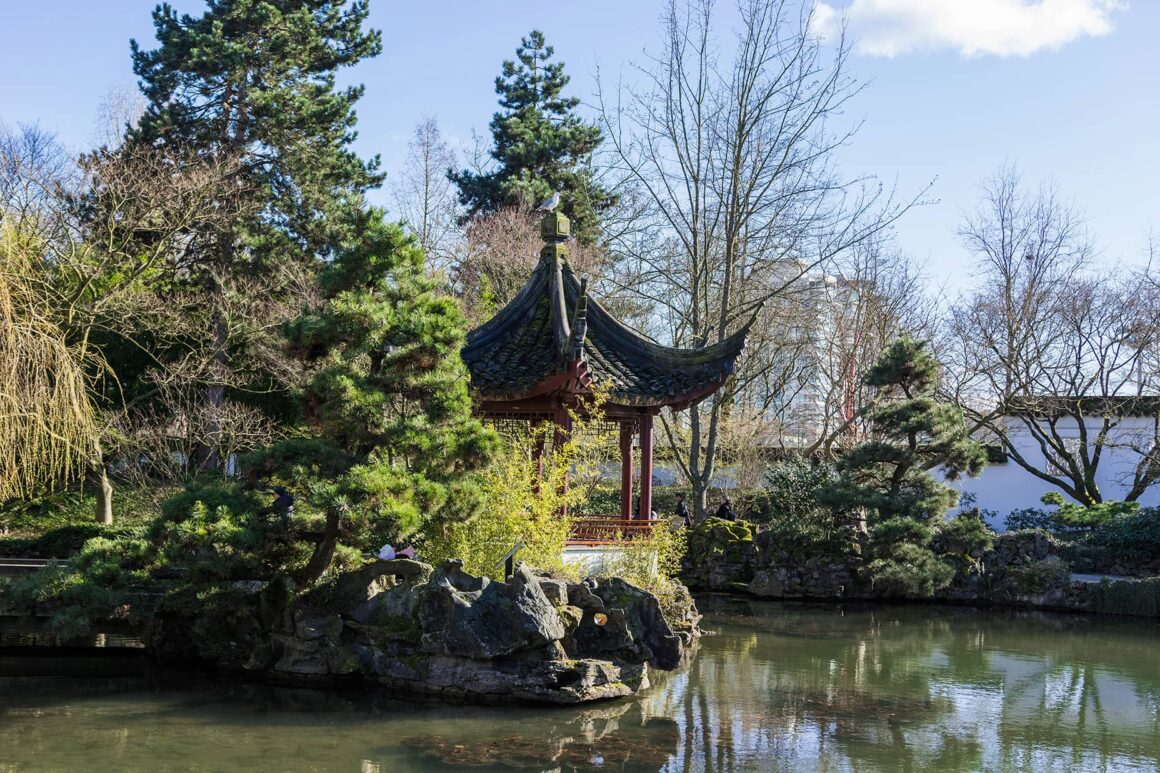 Reconnecting with nature doesn't have to be expensive. Hiking in the backcountry gives you some space to work your core with a scenic view.
However, a walk in the manicured Dr. Sun Yat-Sen Classical Chinese Garden is easier on your body without missing the same positive outcomes.
It doesn't cost you much to enter the garden, but the meticulous scenes in return are second to none. Dr. Sun Yat-Sen Classical Chinese Garden gives you a complete sense of peace nowhere else can offer.
The waters, plants, and rocks are tastefully arranged to promote the Taoist principles. 
Whenever you feel caught up with work, just pop into this blissful green space and ponder on!
Admissions: CAD $12 – $32.
Address: 578 Carrall St, Vancouver, BC V6B 5K2.
Website | Facebook | Instagram
17. Explore the Late Victorian Style at Roedde House Museum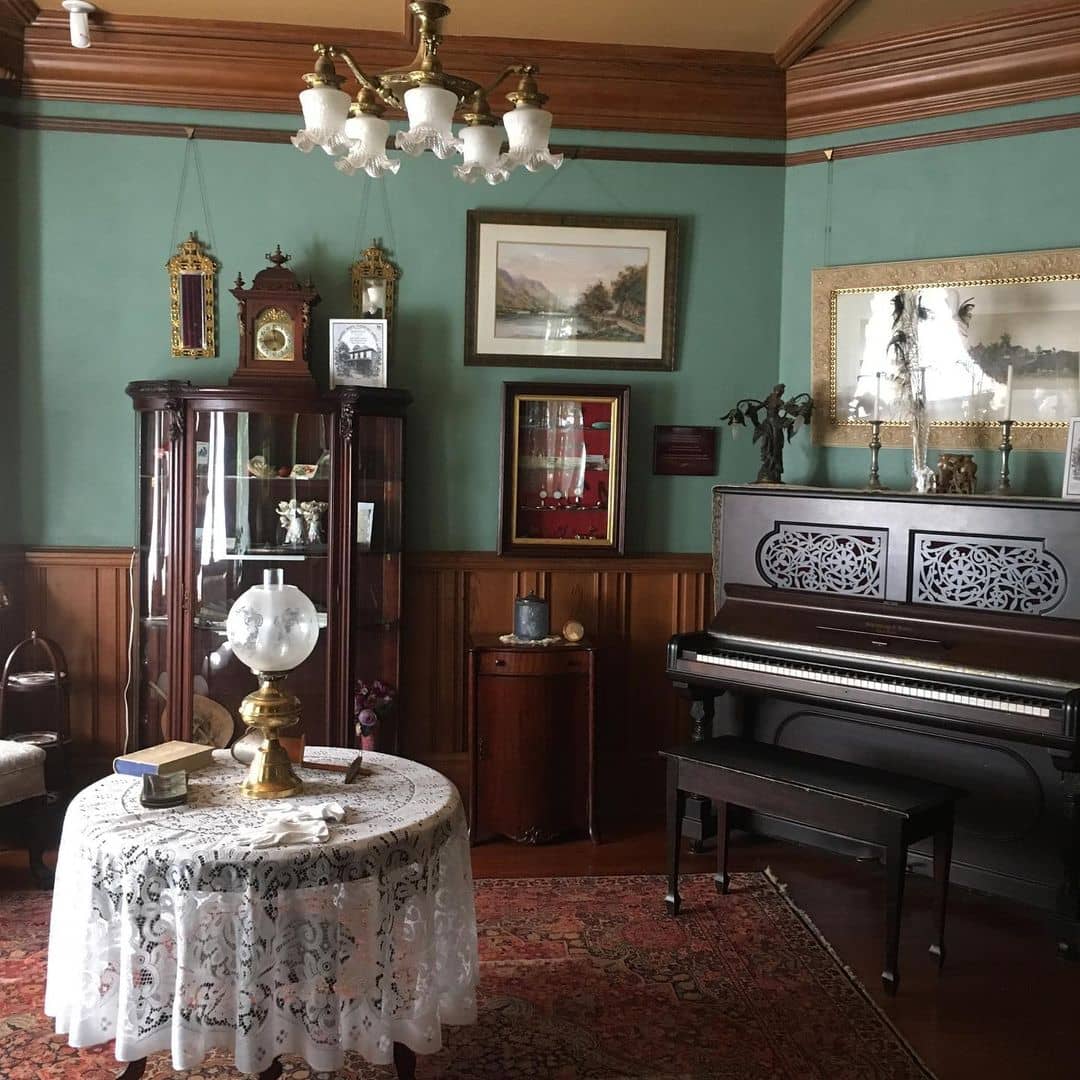 Live up the Victorian flair with a trip to Vancouver's Roedde House Museum. This hidden gem tucked behind a lush garden on Barclay street opens a door to 1888, when Gustav and Matilda Roedde settled in Vancouver.
This rustic, homey time capsule reflects a vintage sentiment of late Victorian family life. The museum is a book of memoir itself, preserving a variety of artifacts and historical anecdotes that the young Vancouverites would love to dwell on.
Don't forget that you can enjoy the jazz concert series at the airy patio to keep up with the Roedde family's love for music! The date and time are updated on their official website.
Admissions: CAD $5 – $10 (free of charge for RHM members, children under 5, and wheelchair accessible visitors).
Address: 1415 Barclay St, Vancouver, BC V6G 1J6.
Website | Facebook | Instagram
18. Wander around Canada Place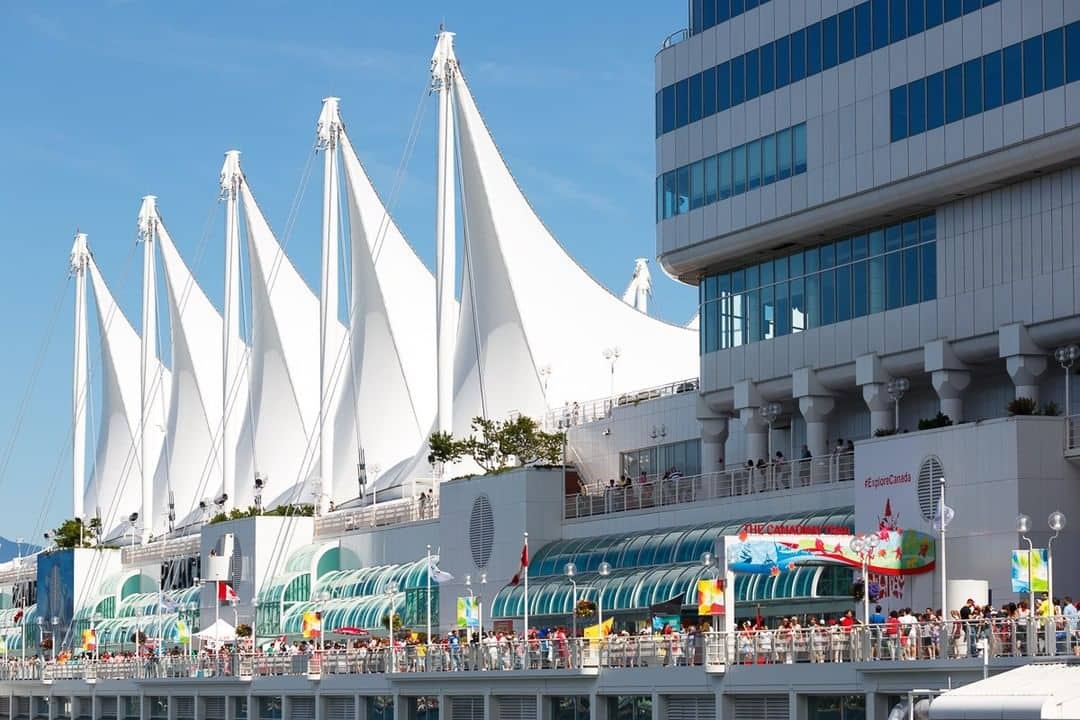 Jutting out on the Burrard Inlet waterfront, Canada Place is a bustling hub of workspace and tourist attractions. Canada Place is most famous with its sensational FlyOver Canada!
The straight-up white billowing sails covering this glass building become a postcard-perfect backdrop overlooking the dramatic concrete jungles. It doesn't cost you any penny to marvel at this futuristic architecture.
The design of Canada Place speaks for a modern Vancouver, especially when the Teflon-coated fiberglass sails are lit up and sparkle at night.
Drop by the Discovery Center at the north end of Canada Place to learn about the working port through animated graphics and videos.
Address: 999 Canada Pl, Vancouver, BC V6C 3T4.
19. Ride a Seabus to Lonsdale Quay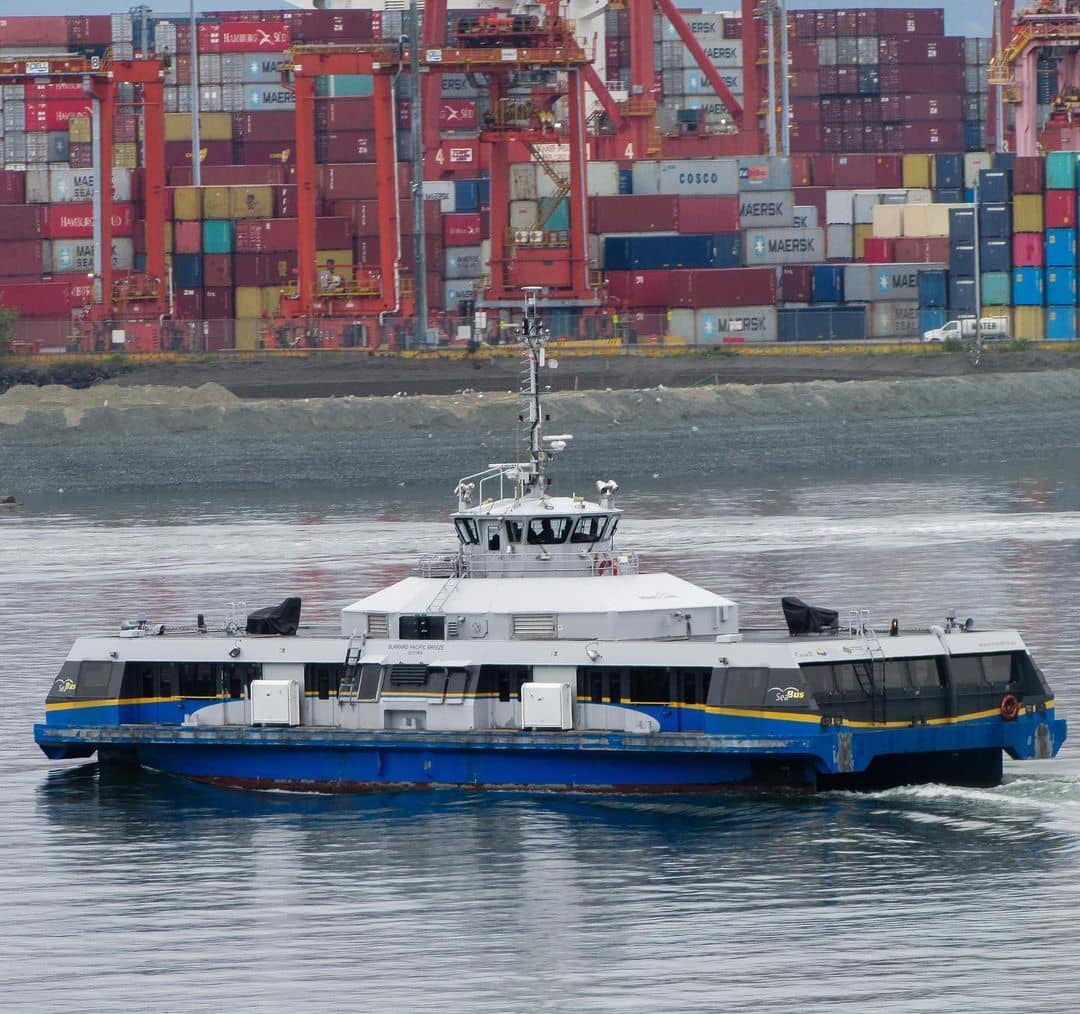 Take on Lonsdale Quay as a short getaway from the hectic traffic that doesn't eat a large pie of your daily budget!
A short sea bus from downtown Vancouver to Lonsdale Quay is filled with joy and excitement, as you know you're going to soak in a stunning waterfront view over Vancouver's skyscrapers.
Lonsdale Quay is one of the most bustling neighborhoods to shop till you drop. But simply by lounging back with your fellas and grabbing a quick bite at the Waterfront Park, that's the best way to end the day.
Or, you can add a zest of joy by popping into Lonsdale Quay Shipyards Splash Park.
Admission: Regular fare prices
20. Hangout at UBC Campus
Sometimes it feels like UBC has the coolest campus in the world! Jokes aside, but there are so many things to do for free at UBC, even a free guided tour offered by student ambassadors.
UBC is a big place. You can visit an actual working farm to discover a farm-to-table growing process of local produce. Want some sporty adventurism for an active day? Hit the UBC Skatepark and shred on the massive books sculpture!
Meanwhile, history buffs will have a whale of time digging into early BC history, as well as Immigration and Settlement and the Canadian Pacific Railway Company at The Chung Collection.
If you're not keen on self-exploration, meet up with the knowledgeable students for an insightful journey from mid-March to mid-November.
Address: Vancouver, BC V6T 1Z4.
21. Admire Marine Building's Art Décor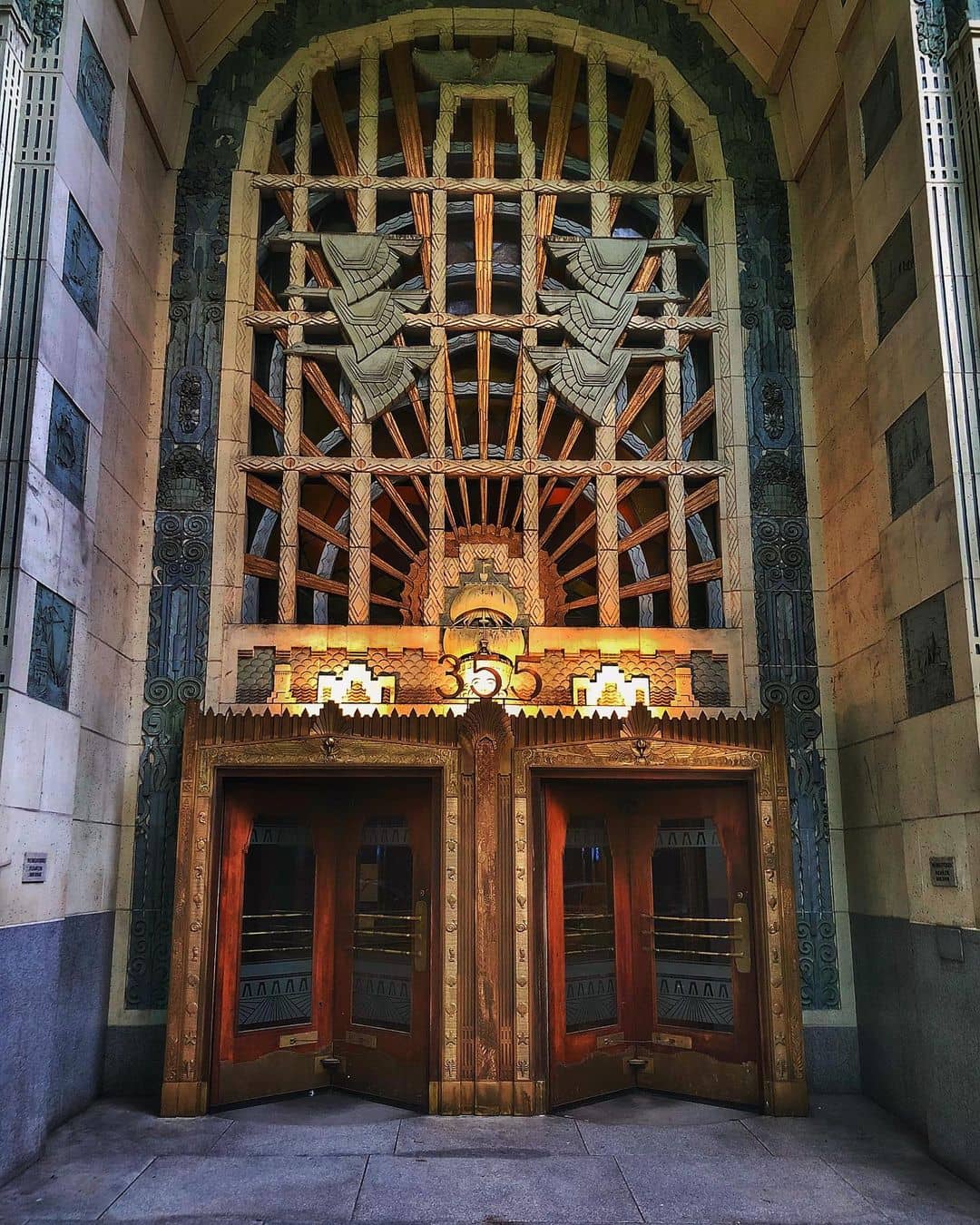 This highly exquisite building once took the citizens of North America by storm with its moniker as the British Empire's tallest building.
Fast forward to nearly a century later, Marine Building is still living its heyday as a typical example of Art Décor architecture. 
Rich history is supported by ornate, delicate streamline and unrivaled amenities that turn the Marine Building into an iconic landmark in the busy financial core of Vancouver.
The dramatic frontage draws you in for a surprise of glorious, shiny metalwork.
A leisure stroll around the astonishing lobby while snapping some decent photographs is a brilliant free thing to do in Vancouver.
Address: 355 Burrard St, Vancouver, BC V6C 2G8.
Now that you know how to rock Vancouver in your own way without hurting your vacation budget, but how ready are you to experience Vancouver like a real local?
To gear you up with all the tips and suggestions only Vancouverites know, we've shared everything we want you to know in this handy guide!