This article includes affiliate links where we may get a small commission if you use our link. No extra cost is added on and all funds will be used to support our team and content.
Do you know you can spend at least two days in Victoria? Either a long weekend to unwind or a coastal escape with family, Victoria ticks all the boxes to be your favorite destination in British Columbia.
Ironically, Victoria is a small coastal city but it's packed with so many activities that take you weeks to fully explore.
Wondering how to maximize your experience in Victoria? Peruse our list of all things Victoria-related below! We'll walk you through the main attractions around the Inner Harbor, hidden gems, local markets, regional eats, sports, leisure possibilities to decompress and many more!
Check out These 9 Iconic Attractions and Landmarks in Victoria
1. Victoria Inner Harbour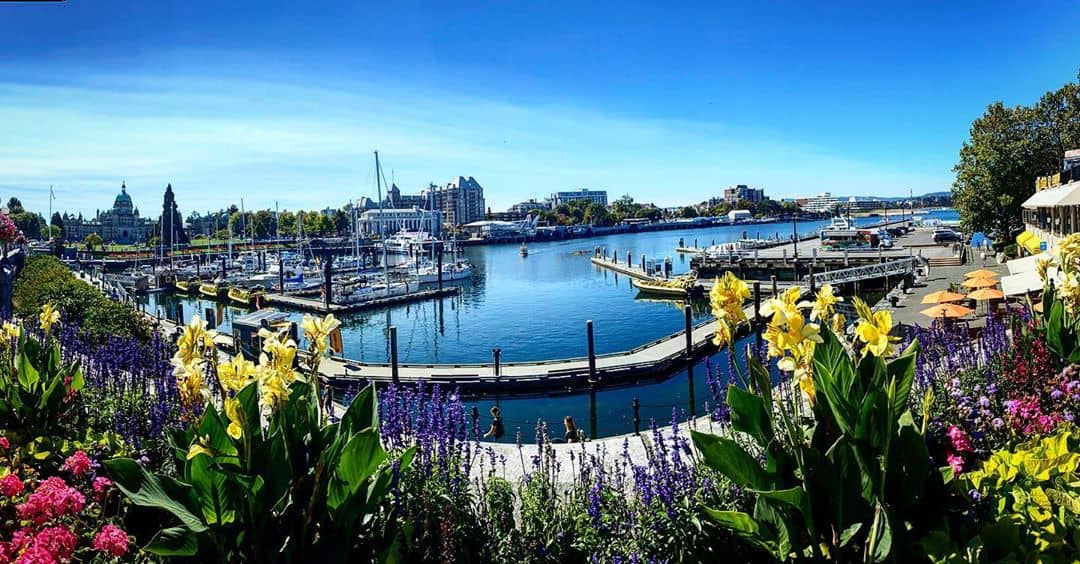 Served as the centerpiece of all the main happenings, Victoria Inner Harbor is always the talk in town. Keeping up with this quaint, vibrant atmosphere are floatplanes traversing the water surface and heritage architecture lining up along the pathway.
The harbour is a stone's throw from Fairmont Express, Royal BC Museum, and the Parliament Buildings, making it a perfect base to set out on a walking sightseeing trip.
2. Royal BC Museum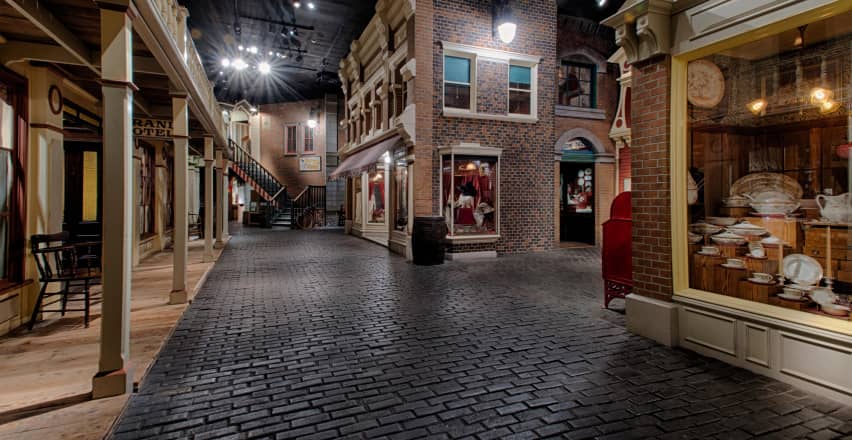 Head eastbound from the dreamy Victoria Inner Harbor to Belleville Street and the Royal BC Museum is right in front of you.
Rooted in the late 19th century, this classic building houses three exceptional galleries that can take you five good hours to explore. Becoming BC, the First People's Gallery, and Natural History are the three main rooms showcasing awe-inspiring subjects and West Coast history.
Museum Admission Rates:
| Type | Price |
| --- | --- |
| Adult (19+) | $29.95 CAD |
| Senior (65+) | $19.95 CAD |
| Youth (6 – 18) | $16.95 CAD |
| Student (19+ w/ID) | $19.95 CAD |
| Child (3 – 5) | Free |
NOTE: Prices are subject to change
Purchase Tickets here.
Address: 675 Belleville St, Victoria, BC V8W 9W2
Website | Instagram | Facebook
3. Parliament Buildings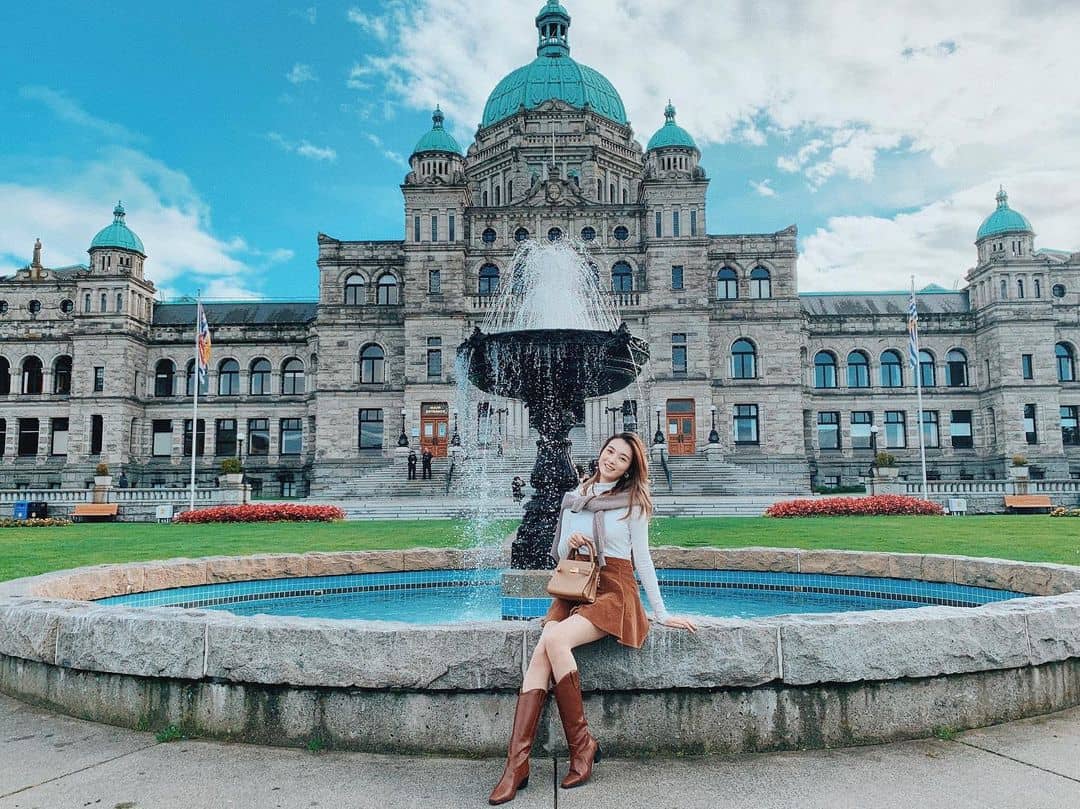 Perched on a grassy knoll overlooking a luscious garden on the south side of Victoria, the Parliament Buildings promote an impressive imposing stone exterior with a manicured garden.
Erected in 1897, the Parliament Buildings becomes one of the most popular picture-perfect landmarks in town, even at night when the whole building is lit up by festoons of lights, casting its glitters on the harbor.
They offer guided tours and also open for self-guided visits, but security screening is compulsory upon entry.
Address: 501 Belleville St, Victoria, BC V8V 2L8
Website | Instagram | Facebook
4. Craigdarroch Castle
Wondering how the rich lived in the era of Queen Victoria? Stop by Craigdarroch Castle and be impressed!
Craigdarroch Castle belonged to Robert Dunsmuir's family and was built in the 1890s. Spanning over 25000 square feet is a gigantic museum housing 39 rooms. From the granite floors to oak staircases, and manicured landscape, Craigdarroch Castle spared no expense during its construction.
Every intricate artwork, luxury tea set in the dining room, and lavish woodwork are beautifully laid out with delicate trimmings and quirks.
Due to the COVID-19 pandemic, all tours must be booked in advance online. Tours take approximately 60 minutes and are self-guided.
Admission Rates:
| Type | Price |
| --- | --- |
| Adults | $20.60 CAD |
| Seniors (65+) | $19.60 CAD |
| Students (13+ w/ID) | $14.80 CAD |
| Child (6 – 12) | $10.00 CAD |
| Child (5 & under) | Free w/ paying adult |
| Post-secondary students (18 + with Valid ID) | $18.50 |
NOTE: Price may subject to change
Purchase tickets here.
Address: 1050 Joan Crescent, Victoria, BC V8S 3L5
Hours: Wednesday – Sunday from 10:00am – 4:00pm
Website | Facebook | Instagram
---
Accommodations near Victoria
5. Hatley Park National Historic Site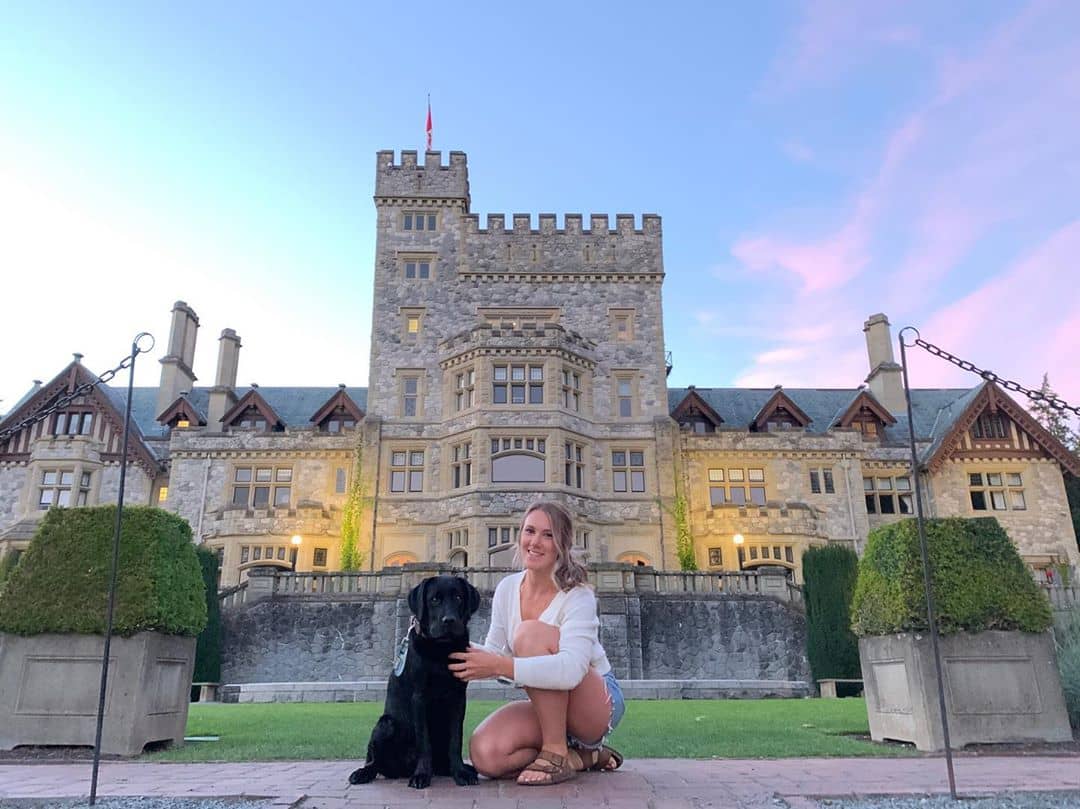 Hatley attracts a great influx of visitors for good reasons. It's a medley of manicured landscape, mind-blowing history, and the classic Scottish-Baronial architecture.
This impressive design has signed it up for numerous Hollywood movies. You may find yourself going back to Professor Xavier's School for Gifted Youngsters or the Luthor Mansion in Smallville.
Out of many stately buildings in Victoria, Hatley is the largest and most diverse national historic site. Don't leave without checking all the meticulous gardens in front of the castle! Japanese Garden, Italian Garden, and Rose Garden – you want to make a checklist!
Admission Rates:
| Type | Price |
| --- | --- |
| Self-guided | By Donation |
| Adult (18–59) | $24.00 |
| Senior (60+) | $20.00 |
| Student (6–17 years) | $15.00 |
| Child (5 and under) | Free |
| Family (maximum 2 adults and 3 students) | $70.00 |
NOTE:
Price may subject to change
Royal Roads offers one-hour tours every day at 10:30 a.m., 11:45 a.m., 1:45 p.m. and 3 p.m.
To purchase tickets, visit the Garden Booth located on the west side of Hatley Castle. Tickets are not sold in advance and will close 5 minutes prior to the scheduled tour time.
Address: Royal Roads University – 2005 Sooke Rd, Victoria, BC V9B 5Y2.
Hours:
Hatley Park formal gardens remain open complimentary via the Garden Booth daily from 10 am – 4 pm.
Guided walking estate tours are offered seasonally May – September
6. Fort Rodd Hill National Historic Site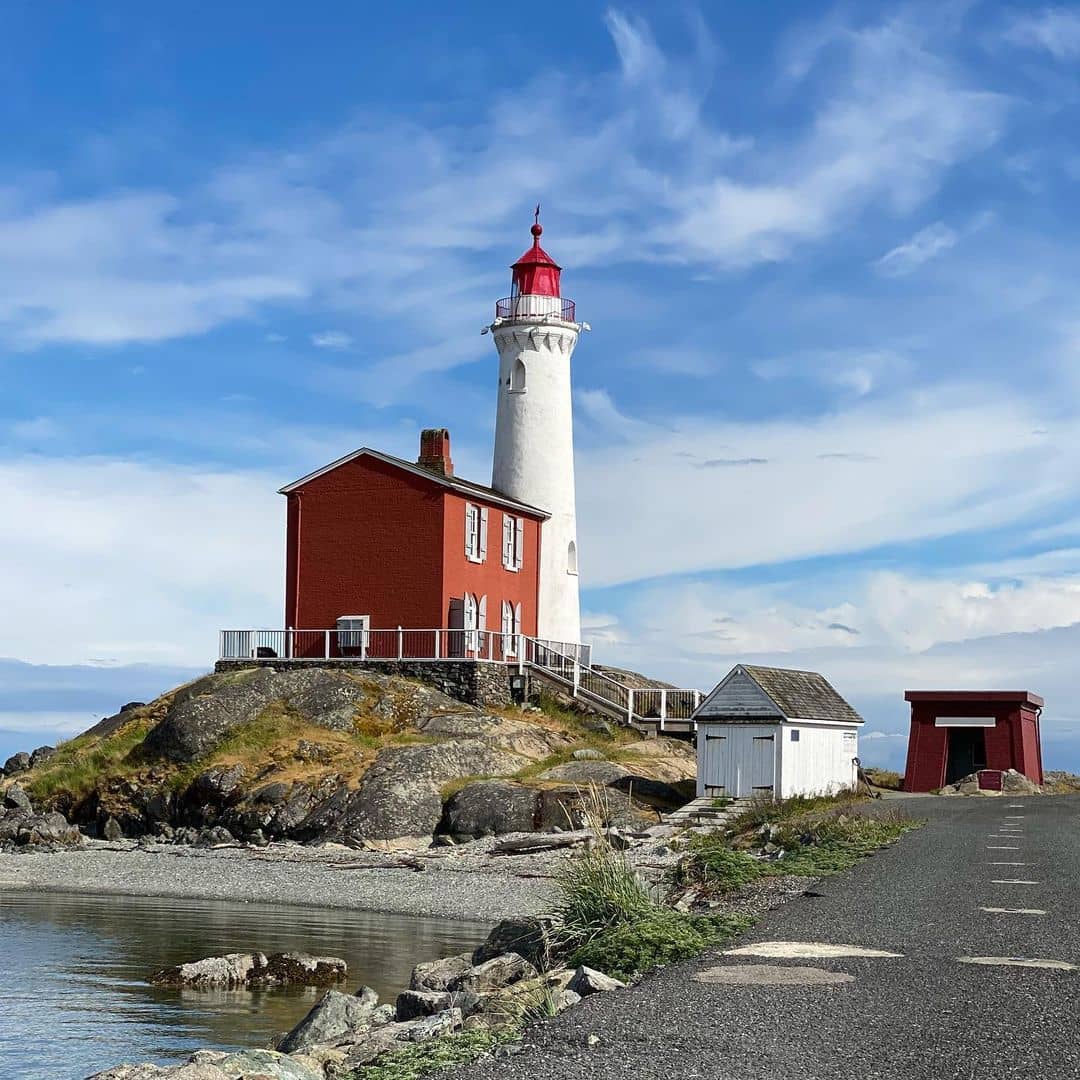 Fort Rodd is an eyeshot away from Hatley so don't miss out on this one after you step out from Hatley's gate.
Fort Rodd Hill National Historic Site will make you jump for joy if you're a big history buff. This 19th-century coastal artillery fort beholds the 100-year-old coastal gun batteries, camouflaged searchlight emplacements, command posts, guardhouses, and barracks.
It's the oldest lighthouse on the West Coast of Canada, keeping old war relics on the inside and nurturing a thriving natural wildlife on the outside.
Admission Rates:
| Type | Price |
| --- | --- |
| Adult | $8.50 |
| Senior | $7.00 |
| Youth | free |
| Commercial Group, per person | $7.00 |
NOTE: Price may subject to change
Address: 603 Fort Rodd Hill Rd, Victoria, BC V9C 2W8.
Hours:
-October 16 – April 30: 10 am – 4 pm (Saturday and Sunday only)
-May 1 – October 15: 10 am – 5 pm (7 days a week)
7. Maritime Museum of British Columbia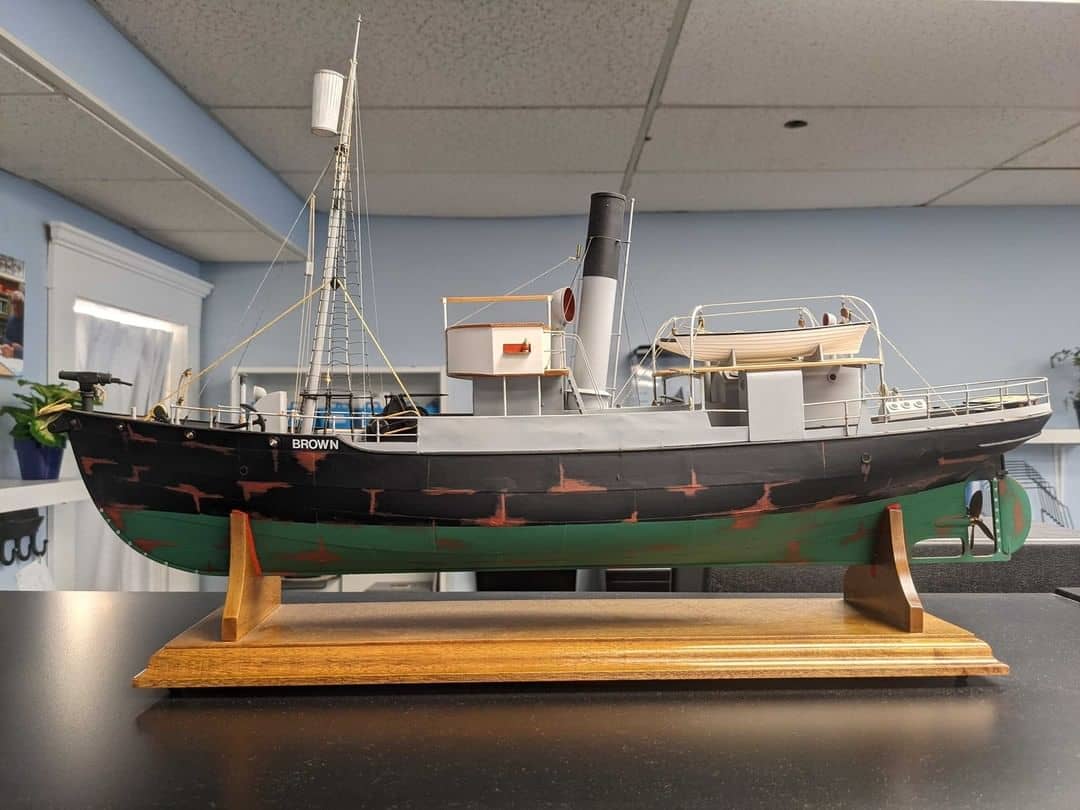 3500 artifacts, 800 model ships, and plenty of items packed into a three-story building that occupies a relatively small space on Humboldt Street.
The Maritime Museum tells the rich history of the maritime heritage of the Pacific Northwest. A good stroll around the museum won't take you long but you will leave armed up with great knowledge about the human relationship with the sea.
Linger for a while to enjoy incredible artworks behind the museum, indulge in the reference library, and read naval records.
Admission Rates:
| Type | Price |
| --- | --- |
| Adults | $10 |
| Seniors | $8 |
| Youth (ages 12 – 17) | $5 |
| Child (under 12) | Free |
Price may subject to change
NOTE:
Children under the age of 12 must be accompanied by a paying adult (aged 18+) for all visits, programs, and workshops.
Up to four children are free per adult admission or membership; $3.00 charge applies for each additional child.
For groups of 8+, please email programs@mmbc.bc.ca with the date, time, group size, and age category of your self-guided visit.
Duration: 1 hour
Address: 744 Douglas St, Victoria, BC V8W 3M6.
Hours: Tuesday – Saturday: 10 am – 5 pm.
Website | Facebook | Instagram
8. Art Gallery of Greater Victoria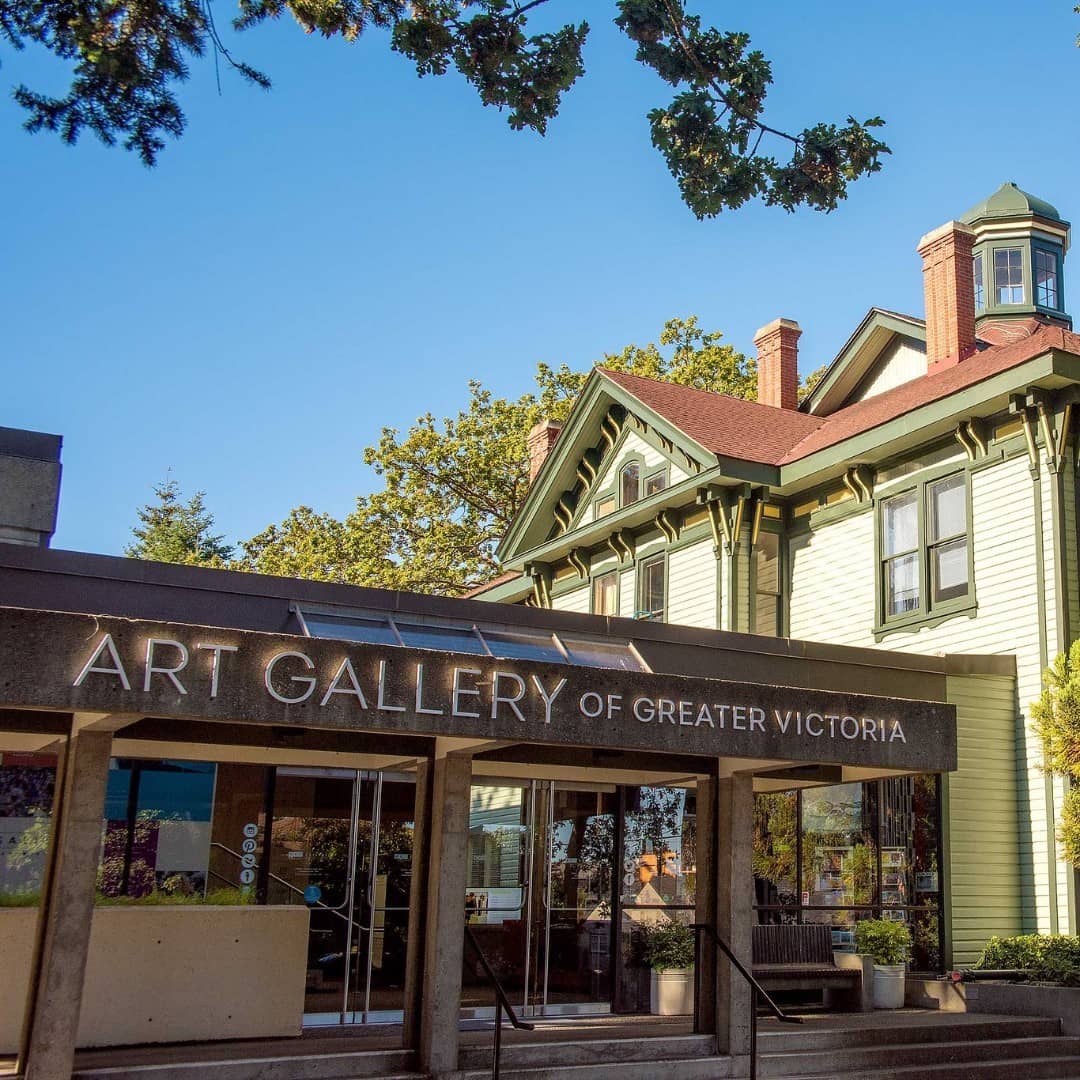 Located in a shady, peaceful neighbourhood of Rockland, the Art Gallery of Greater Victoria hosts the largest public collection in the province with nearly 20000 works of art.
The main building is a heritage mansion erected in 1889 and circled by seven of its modern galleries.
Art Gallery of Greater Victoria prides itself on a huge assortment of Canadian and Asian collections. Take a stroll to see the Samurai armor, move on to the blue-on-white ceramics and installation art halls.
Admission Rates:
| Type | Price |
| --- | --- |
| Adults | $13 |
| Seniors (ages 65 & over) | $11 |
| Students (ages 18 & over with ID) | $11 |
| Youth (ages 6 – 17) | $2.50 |
| Household (2 adults & 4 youths) | $28 |
| Children (ages 5 & under), Members, Support Workers, Indigenous Peoples | Free |
Note: Prices may subject to change
PURCHASE TICKETS HERE
Address: 1040 Moss St, Victoria, BC V8V 4P1.
Hours:
Tuesday, Wednesday, Friday, Saturday: 10 am – 5 pm.
–
Thursday: 10 am  – 9 pm.
–
Sunday: 12 pm – 5 pm.
–
Monday: Closed.
Website | Facebook | Instagram
9. The Bateman Gallery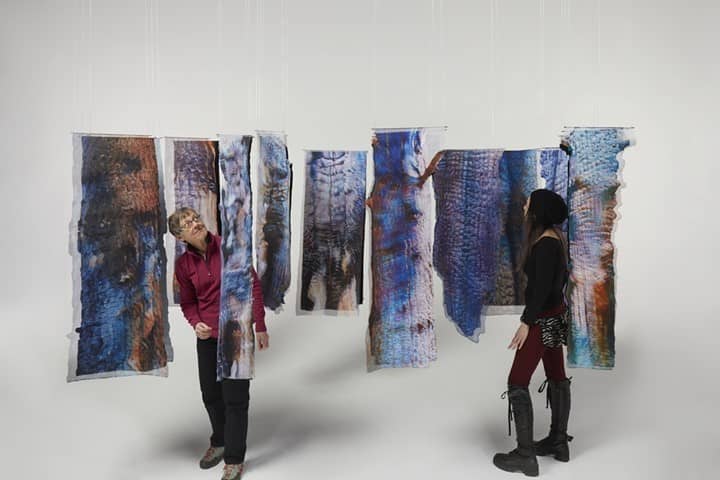 The renowned painter and naturalist Robert Bateman have dedicated an impressive collection of his artworks to promote nature's magnificence.
The Bateman Museum occupies the second floor of the historic 1924 neoclassical Steamship Terminal, housing everything from nature's close-ups to Bateman's smallest and largest paintings.
The center is wrapped around by floor-to-ceiling windows so you can look out to the bustling harbor and enrich your sense of art.
Admission Rates:
| Type | Price |
| --- | --- |
| Adults | $10 |
| Seniors/Students | $8.50 |
| Youth (ages 5 – 16) | $6 |
| Child (0 – 4) | Free |
| Family (2 adults and up to 3 youth) | $24 |
Note: Prices may subject to change
Address: 300-470 Belleville Street, Victoria BC V8V 1W9
Hours:
-Tuesday – Saturday: 10 AM – 4 PM
-Every Third Thursday of the Month: 4 PM – 7 PM
Website | Facebook | Instagram
Having more days to spend in Victoria? We've got you covered! Here's a curated list of all the main attractions, national historic sites, and heritage buildings in Victoria to inspire your wanderlust checklist.
Wind Down and Cleanse Your Mind at a Park and Garden
Do you know Victoria is home to over 100 parks and open spaces? The mild coastal climate and all things flora-focused have entitled Victoria as the City of Gardens. Before jumping into our comprehensive compilation of Victoria's best parks and natural spaces, take a sneak peek into the eight places below for a brief insight!
10. Butchart Gardens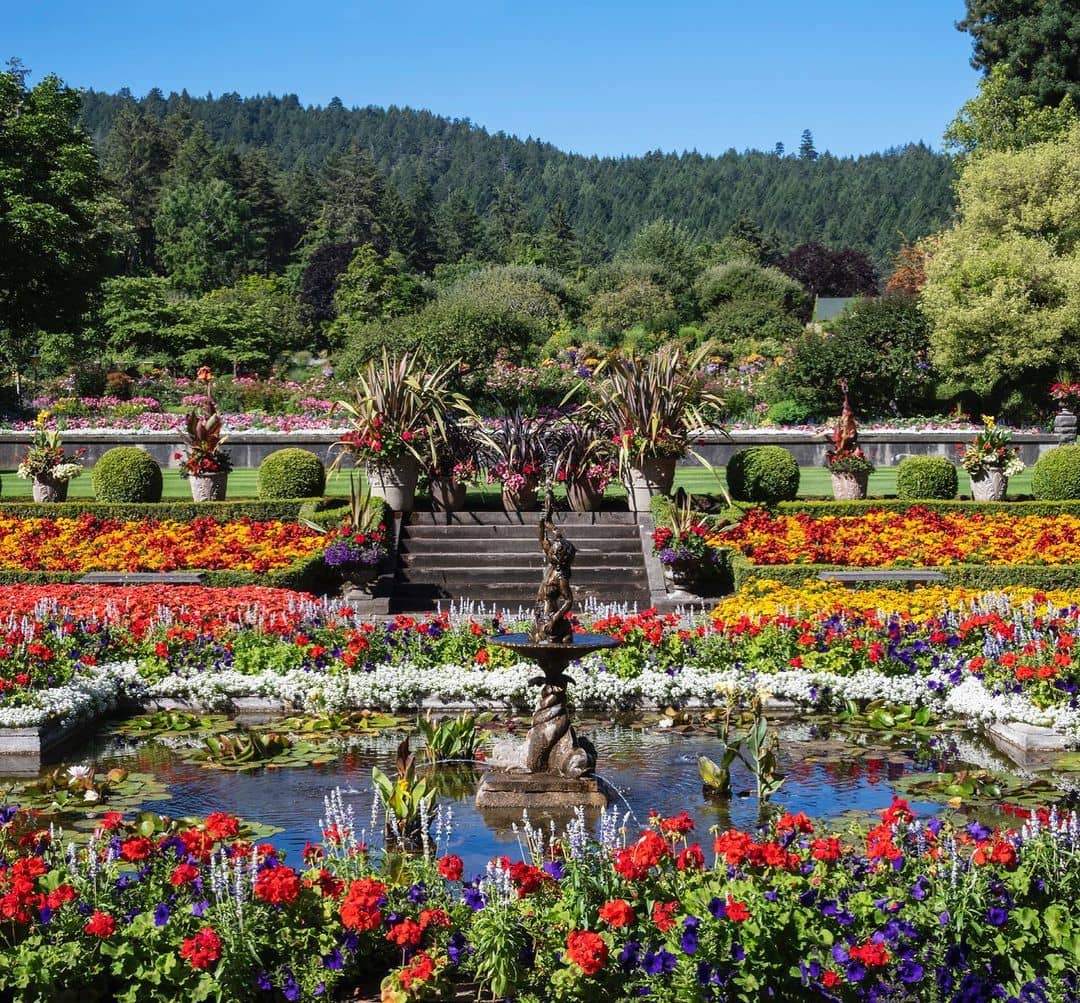 Encompassing 55 acres of gardens, Butchart is one of the most famous gardens in Victoria. Spend a few hours for a leisure stroll to be consumed by 900 plant varieties and 26 greenhouses.
A magical night also arrives at Butchart every winter. The Christmas Holiday Lights display lasts for 12 days, allowing you to celebrate the festive spirit in a dazzling, dreamy atmosphere.
And of course, the last thing you want to miss out is the afternoon tea at Butchart Gardens. Served daily from 11:30 am to 3 pm, The Dining Room at Butchart Gardens offers English trifle, signature house scone, wild BC salmon sandwiches, and chocolate whoopie pie.
Admission Rates:
Dates
Type
Cost
Summer 2023
June 15–September 30
Adults (18+)
$39.50
Youth (ages 13 – 17)
$19.75
Child (ages 5 – 12)
$3.00
Autumn 2023
October 1–October 31
Adults (18+)
$32.80
Youth (13–17)
$16.40
Child (5–12)
$2.00
Autumn 2023
November 1–November 30
Adults (18+)
$25.50
Youth (13–17)
$12.75
Child (5–12)
$2.00
Christmas 2023
December 1–January 6
Adults (18+)
$35.00
Youth (13–17)
$17.50
Child (5–12)
$3.00
NOTE: Rates are subject to change without notice.
BUY YOUR TICKET HERE
Address: 800 Benvenuto Ave, Brentwood Bay, BC V8M 1J8.
Hours:
| | |
| --- | --- |
| Summer 2023 | |
| June 1–September 15 | |
| Monday – Tuesday | 9:00 AM – 5:00 PM |
| Wednesday – Sunday | 9:00 AM – 10:00 PM |
| September 16–September 30 | |
| Monday – Sunday | 9:00 AM – 5:00 PM |
| Autumn 2023 | |
| October 1–October 31 | |
| Monday – Sunday | 9:00 AM – 4:00 PM |
| November 1–November 30 | |
| Monday – Sunday | 9:00 AM – 3:30 PM |
| Christmas 2023 | |
| December 1–December 24 | |
| Monday – Sunday | 3:00 PM – 9:00 PM |
| Dec-25 | Closed |
| December 26–January 6 | |
| Monday – Sunday | 3:00 PM – 9:00 PM |
| Winter 2024 | |
| January 7–February 29 | |
| Monday – Sunday | 9:00 AM – 3:30 PM |
| Spring 2024 | |
| March 1–March 31 | |
| Monday – Sunday | 9:00 AM – 4:00 PM |
| April 1–May 31 | |
| Monday – Sunday | 9:00 AM – 5:00 PM |
Website | Facebook | Instagram
11. Victoria Butterfly Gardens
Chasing butterflies in Victoria Butterfly Gardens makes it an irresistible leisure thing to do in the city. This luscious garden is heaven on earth for flying butterflies.
Sharing the same playground are parrots, chameleons, parrots, and flamingoes. You will want to spend more than an hour here, or even two. There's a separate hall inside the garden that displays an insect collection.
Admission Rates:
| Type | Price |
| --- | --- |
| Adult (ages 18 – 64) | $18.50 |
| Senior (65+) | $14.50 |
| Student (ages 13 – 17) | $14.50 |
| Child (ages 5 – 12) | $7.50 |
| Infant (ages 0 – 4) | Free |
Note: Prices may subject to change
BUY YOUR TICKET HERE
Address: 1461 Benvenuto Ave, Brentwood Bay, BC V8M 1J5.
Hours:
open seven days a week
Summer Hours – (May 18- Sep 3)
10AM-4PM | (Mon-Wed)
10AM-6PM | (Thur-Sun)
Winter Hours – (Sept 4 – June 1)
Website | Facebook | Instagram
12. Abkhazi Gardens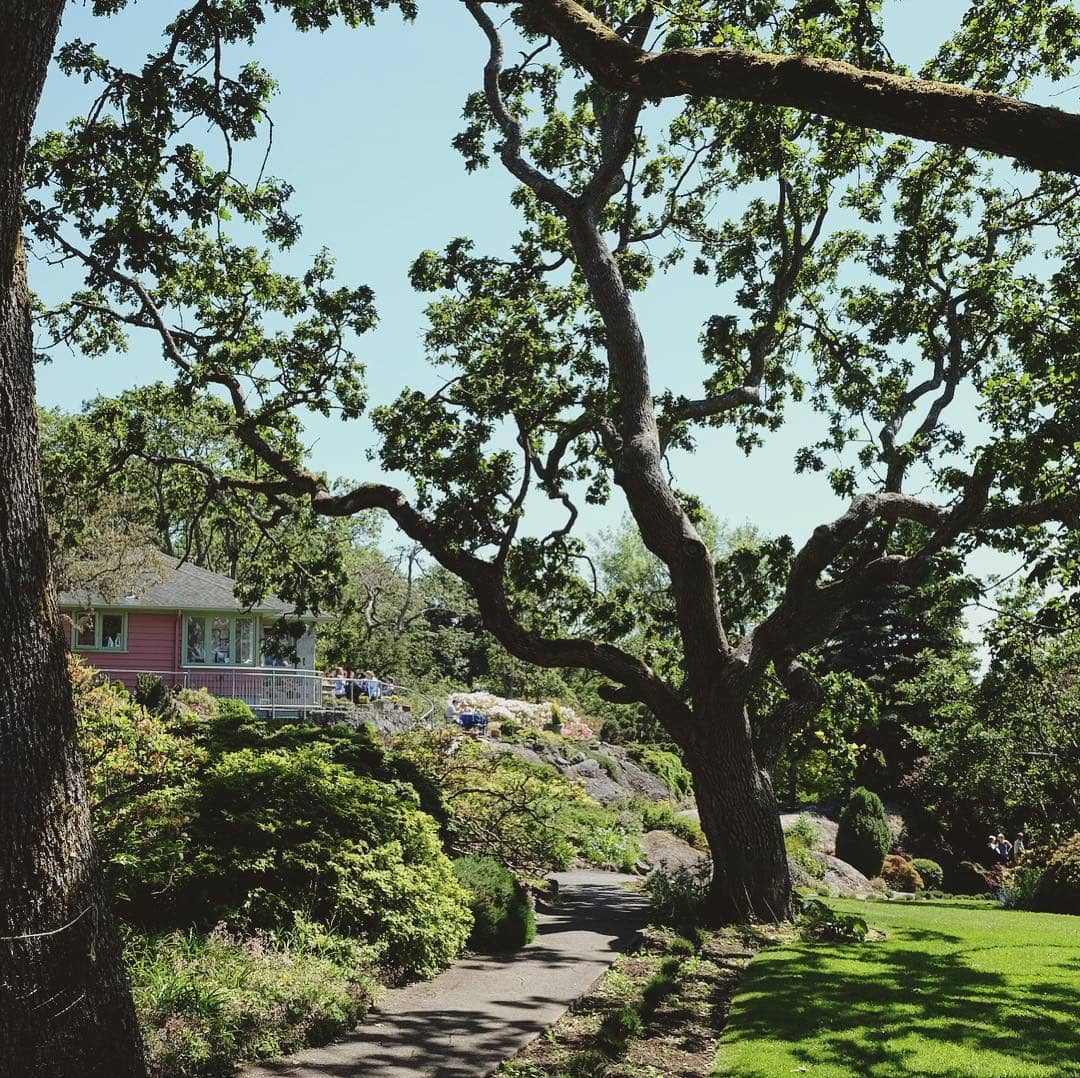 Abkhazi Gardens has been around for over half a century. Garry oaks, rhododendrons, grassy hills, and leafy bushes hang around beside a quaint tea house. The garden peels off its best charm in spring and summer when flowers bloom in full swing.
Don't forget to book a table with its tea house. Get some warm homemade scones to light up your taste buds, munch on some finger sandwiches, and wind down by the breezy patio!
Admission Rates: by a suggested donation of $10 per person.
Address: 1964 Fairfield Rd, Victoria, BC V8S 1H2.
Hours:
-September through March: Wed – Sun, 11 am – 4 pm
-April through August: Open Seven Days 11 am – 5 pm
NOTE: Last Tea sitting is at 3:00 pm and Garden Entry is at 4:00 pm.
BUY YOUR TICKET HERE
Website | Facebook | Instagram
13. Beacon Hill Park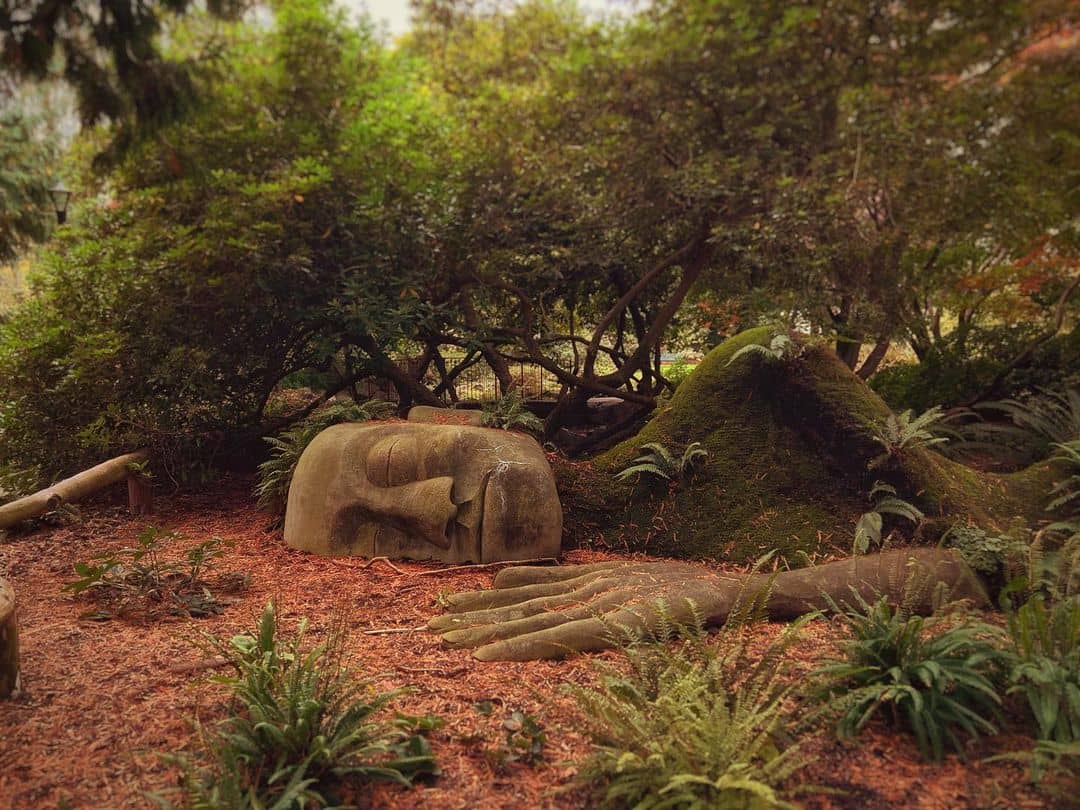 No need to travel further afield to find great fun. Beacon Hill Park in the core of Victoria has something for everyone. It's a beautiful park with lots of trails.
Go to the end of the park and you will find the first mile of the Trans-Canada Highway that runs across a stunning coastline. Picnic tables and a children's playground are also available.
Address: 100 Cook St, Victoria, BC.
14. Beacon Hill Children's Farm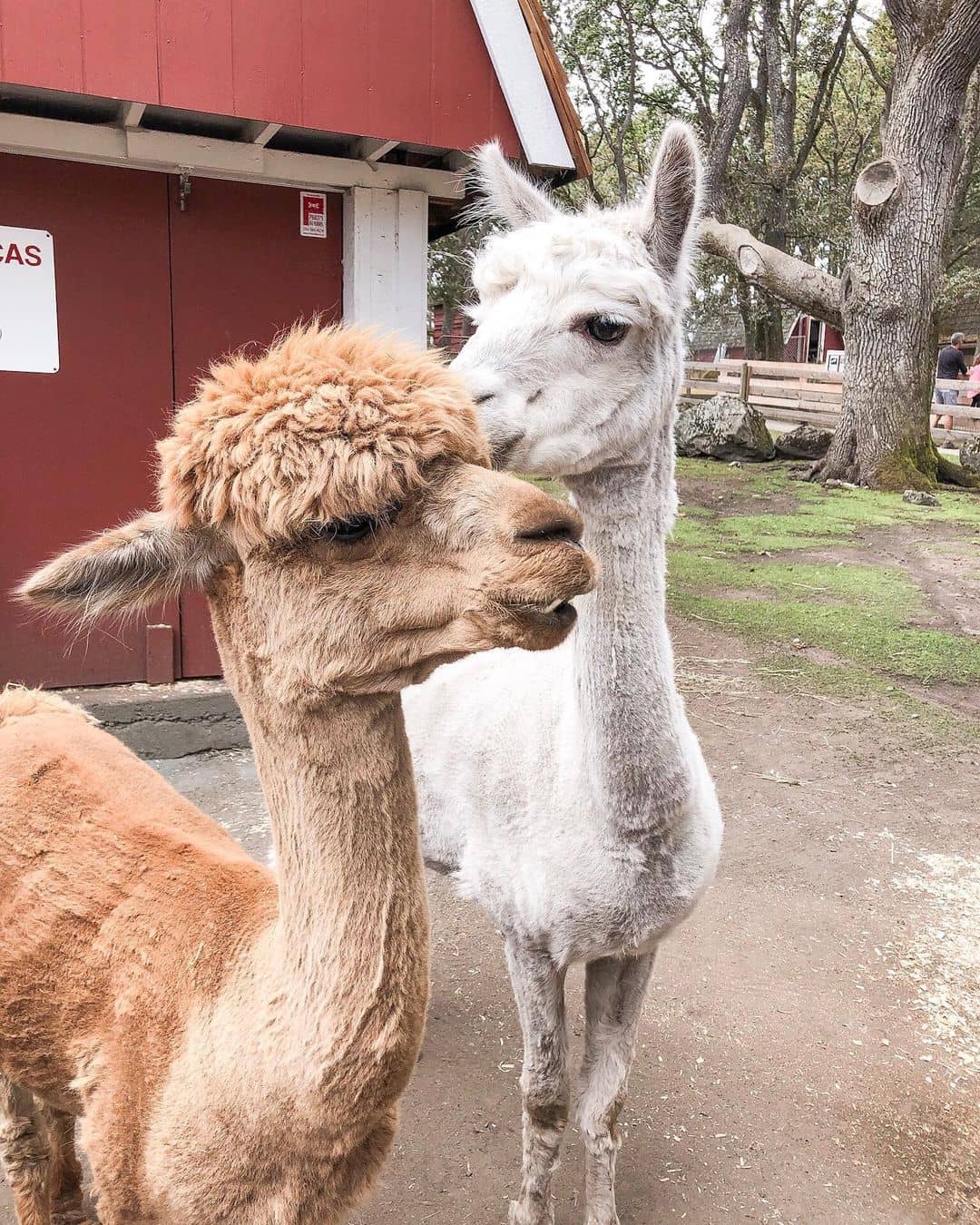 On any given weekend at Beacon Hill Children's Farm, you will see little guys and girls running free on the grassy knolls, hanging around by the lake, and petting these lovely animals with their parents. Spend a family bonding day at Beacon Hill Children's Farm and let your juniors play and interact with goats, alpacas, chickens, and peacocks.
Address: 815 Circle Drive, Beacon Hill Park, Victoria, BC
Admission Rates: by donation
Hours: 10 am to 5 pm.
Website | Facebook | Instagram
15. Thunderbird Park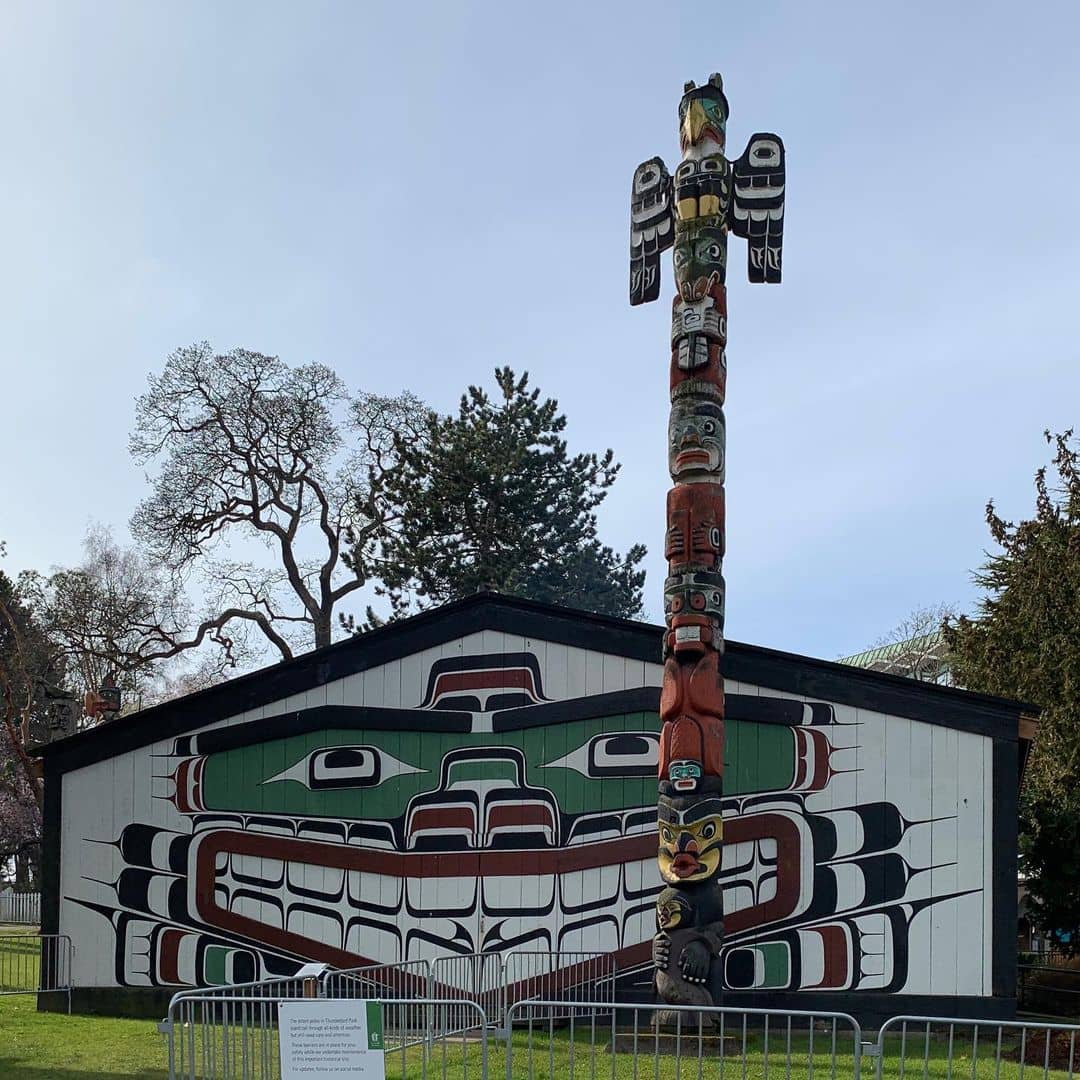 Traditional totem poles pierce gracefully skyward, making Thunderbird Park a spectacular cultural oasis in Victoria. This curiosity-driven name is inspired by a mythological thunderbird of the Indigenous North American culture.
The park was established in 1941, shortly after the totem poles were set up at the corner of Belleville and Douglas streets as part of the Royal BC Museum. Thunderbird Park is right in the heart of Victoria, housing an impressive collection of Indigenous artworks, totem poles, and numerous designs that are all in close proximity to one another.
Address: 638 Douglas St, Victoria, BC V8V 2P8.
16. Langford's City Centre Park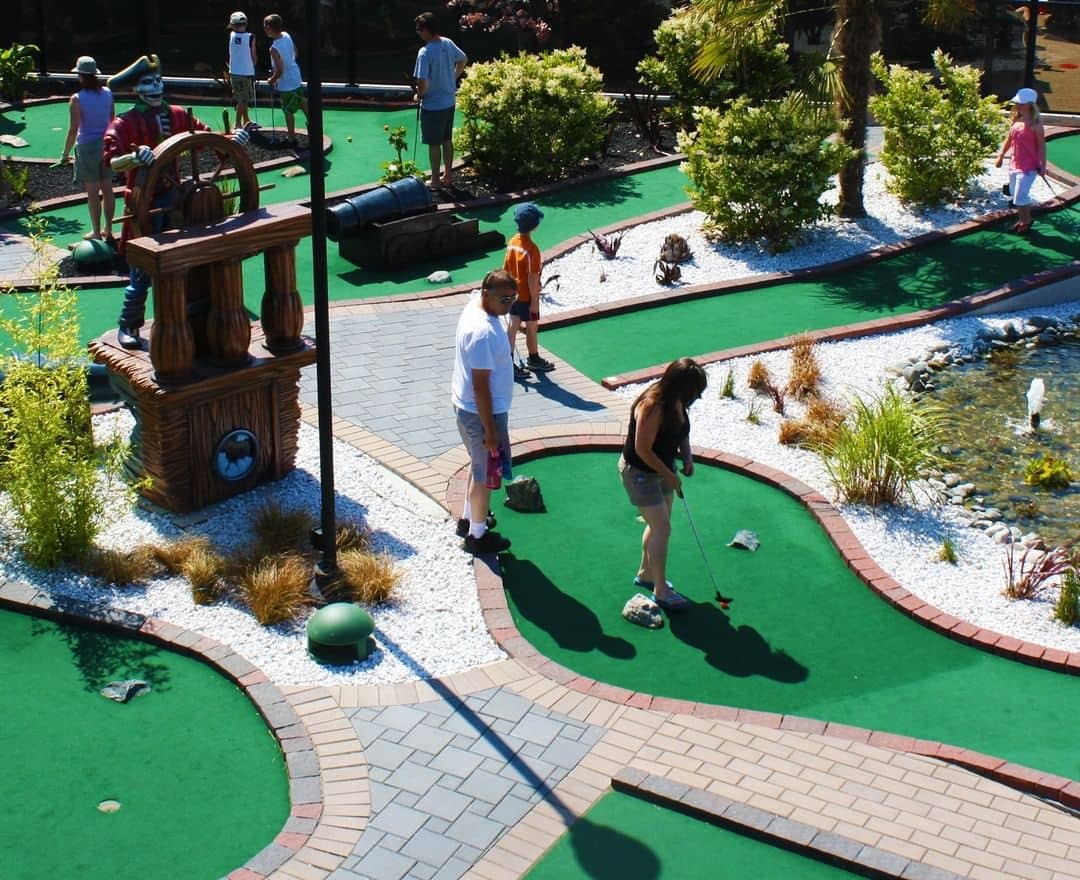 The City Center Park in Langford has something for everyone, especially those worshipping activeness and extreme fun in the sun.
Swing by a bowling zone and test your skill, then follow up with a spray park next door, or reserve a slot at a rugby game. Once your tummy rumbles after a long day in the sun, grab a burger and drink to cool down and recharge.
Address: 1089 Langford Pkwy, Victoria, BC V9B 0A5.
Hours and Admission Rates are applied separately at different facilities.
Website | Facebook | Instagram
17. Victoria Bug Zoo
One of the coolest outdoor spaces in Victoria that have a great impact on the environment is the Victoria Bug Zoo. It's a haven of insects and arachnids that local families love to take their kids out to explore every weekend.
A walk around the zoo opens a new angle into the world of multi-legged creatures. They are collected from all over the world and receive great welfare in a friendly atmosphere.
From alien-eyed praying mantis and walking sticks to hairy tarantulas and scorpions, visitors of all ages will have a whale of time here.
General Admission Rates:
| Type | Price |
| --- | --- |
| Adults (ages 18 – 64) | $16 |
| Seniors (65+) | $12 |
| Post Secondary Students (with valid ID) | $12 |
| Youth (ages 5 – 17) | $8 |
| Children (ages 4 & under) | Free |
Note: Prices may subject to change
NOTE:
There are only 10 slots available in each booking period.
Duration: one hour max.
If you are more than 10 minutes late, your booking will be moved to the "walk-in" list
BOOK YOUR TICKETS HERE
Address: 631 Courtney St, Victoria, BC V8W 1B8.
Hours:
-Monday – Friday: 11 am – 4 pm
-Saturday – Sunday: 10 am – 4 pm
Website | Facebook | Instagram
Embrace the Unique and Local Activities in Victoria
18. Eat, Shop, and Admire Heritage Buildings at Chinatown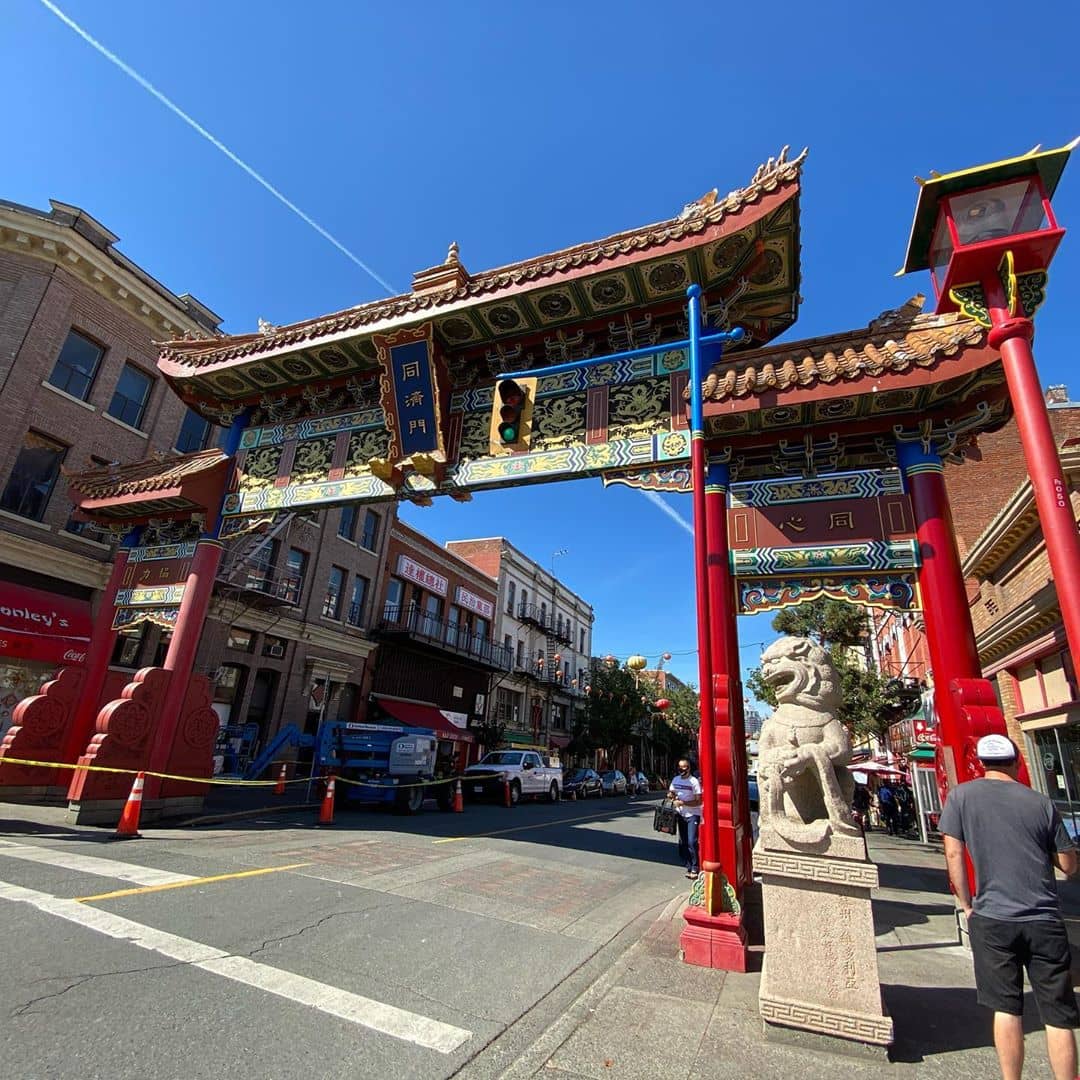 Let's spend a day strolling through this quaint, bustling neighborhood and keep an eye out for heritage landmarks that behold mind-blowing stories behind!
Check out the ornate Gate of Harmonious Interest fringed by two stone lion sculptures on the sides. Huddle into Fan Tan Alley and feast your mind on the kooky detective stories that once happened in this infamous gambling alley.
There's an equivalent next door to Fan Tan known as the Dragon Alley, but it has a slightly more modern and Zen ambiance to it.
Whenever you go hungry, stop by one of the best eateries in Victoria's Chinatown to sample some French pastries, Italian baked goods, or find a quick bite at a Chinese grocery store.
19. Take a Short Drive around and Find Free Libraries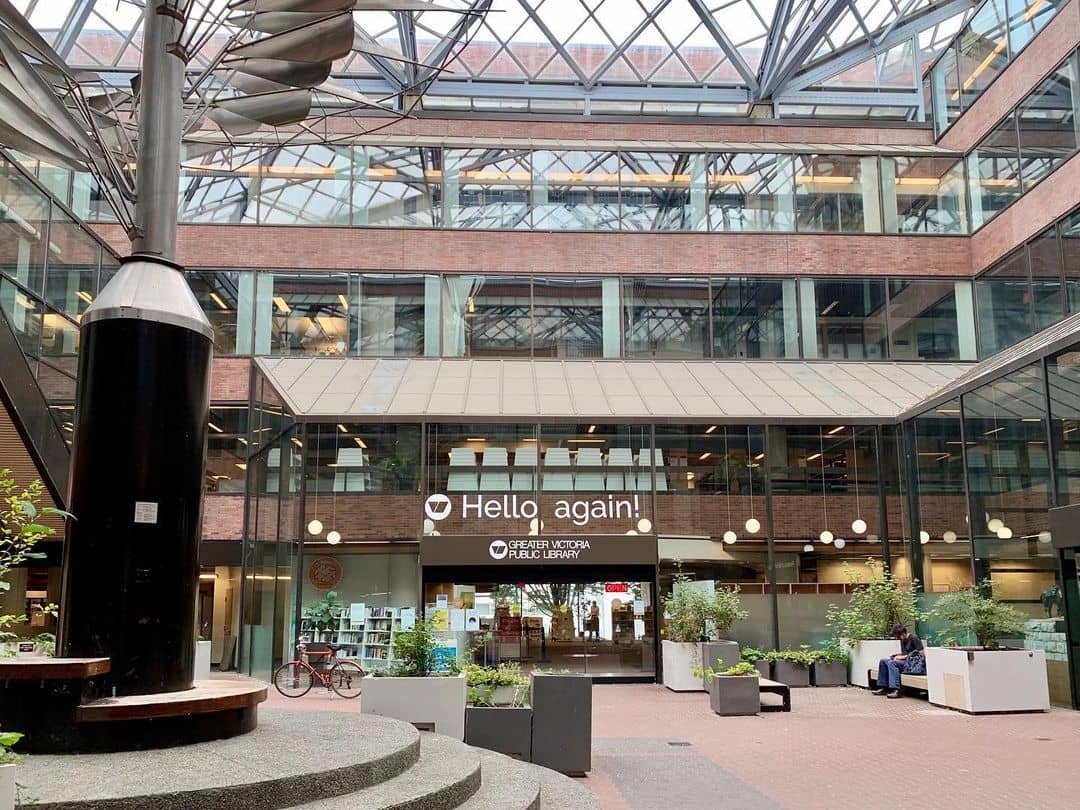 That feeling when you drive around in a car and come across a bright, colorful box on a quiet street that catches your eyes – That's when you know you just discovered a free library in Victoria.
People set up little free libraries around the city where you can come, put your book inside and bring home another one. This act of goodness makes your heart feel warm and fuzzy. Over the years, this "sharing is caring" behavior has created over 350 little free libraries in Victoria.
If you're looking for something cool and local to do in Victoria, take a short ride around to find these little boxes and meet fascinating people for an interesting conversation.
Find a map to all free libraries here.
20. Take Your Little Ones to the Miniature World
Miniature World is one of the coolest things to do in Victoria for families. Kids always have a good time here. The attention for details at every exhibition is truly awe-inspiring.
Miniature World keeps the largest dollhouse circa 1880, the Great Canadian Railway, Wonderful World of the Circus, and many more. It's a world of learning, and all of those exquisite details will stunt you for sure.
Get ready because there are going to be lots of "whys" and repetitive questions from your juniors!
Admission Rates:
| Type | Price |
| --- | --- |
| Adults (18+) | $19 |
| Youth (ages 13 – 17) | $11 |
| Child (ages 5 – 12) | $9 |
| Tots (ages 0 – 4) | Free |
Note: Prices may subject to change
NOTE:
All admissions are subject to 5% tax
Small Groups of 5-9 paying guests receive $1.00 each off regular admission.
Large Groups of 10+ paying guests receive $1.50 each off regular admission.
BUY YOUR TICKETS HERE
Address: 649 Humboldt St, Victoria, BC V8W 1A7.
Hours: open seven days a week
Monday – Sunday: 10:00 AM – 8:00 PM
Note: Last Admission Sold At 7:15
21. Attend a Festival
Victoria has plenty of seasonal festivals that fill up the calendar for the whole year. From art to music and even a sailing race, Victoria ticks all the boxes.
Some of the most sought-after things to do in Victoria in summer is attend the Moss Street Paint. During the festival, the street is closed to traffic and beckons over 100 artists to set up shop to paint and sell their work.
Falling in love with rock n' roll? Bring a lawn chair to Music on the Lawn to enjoy this evening's outdoor concert.
Another festival in Victoria that we're amazed at is the Swiftsure International Yacht Race. You'll find hundreds of yachts streaming by to catch the wind in a race near Clover Point on Dallas Road.
22. Hit a Bookstore, Read and Drink Coffee with Live Music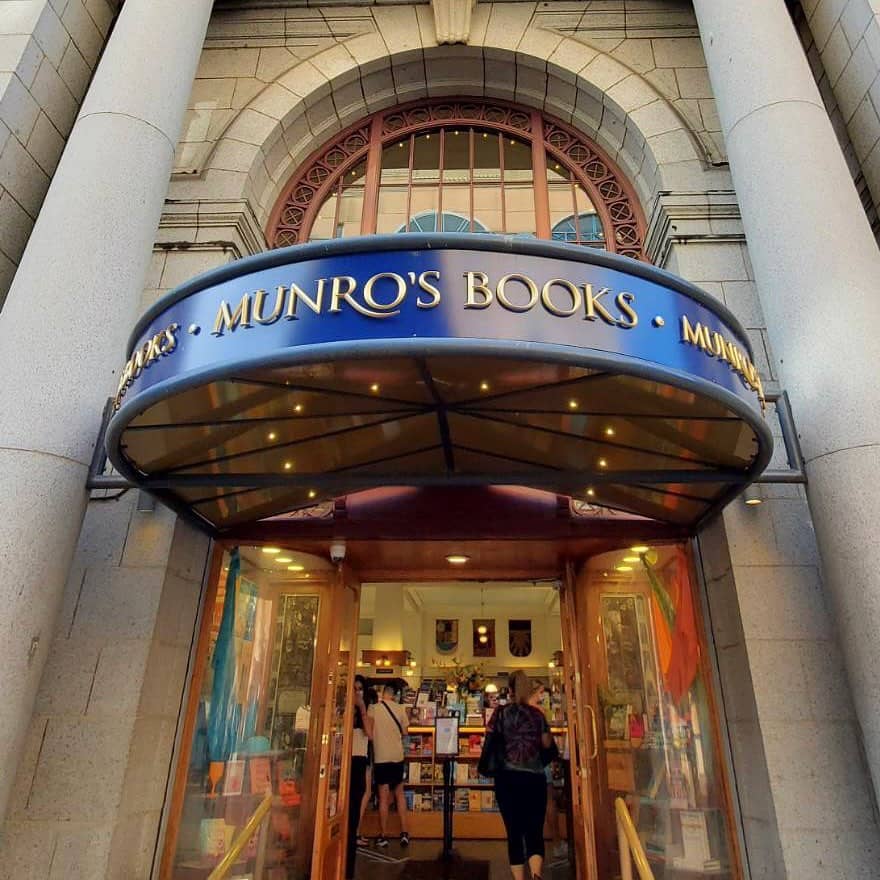 There are plenty of notable, beautiful literary institutions in Victoria that make bookstores crawling a trend.
Out of many bookstores in Victoria, Munro's Books is a talk in town. This is an acclaimed store opened by a famous author, selling an array of genres as well as puzzles and gifts. Or visit Bastion Books if you want to find rare and second-hand books with a bang on pricing.
Other than those, James Bay Coffee and Books offers a real community vibe where you can read, drink, enjoy open mic nights and wind down.
23. Get Spooked at Haunted Places
Have the guts to hunt ghosts? If that's a nod, there are over 30 different haunted places in and around Victoria to send chills down your spine.
Jokes aside, there aren't technically any ghosts waiting for you behind closed doors, but it's still a terrific, spine-tingling thing to do in Victoria for history buffs.
They say Victoria is one of the most haunted cities in the province, to the point that almost every building downtown has a ghost story. Bastion Square, Helmcken Alley, the well behind the Rithet Building, and Old Morris Tobacconist are some of the most talked-about haunts with quite a big spooky reputation.
24. Buy Fresh Produces and Yummy Treats at Farmers' Markets
Visit a farmers' market to support local farmers while finding some good keepsakes for your loved ones. Farmers' markets in Victoria thrive all year long. Some of them open until summer ends while some are winter markets.
Go to Bastion Square Market if you're into ceramics, arts, and clothing. Moss Street Market is a sanctuary of local, organic produce, handmade crafts, and artisan clothing.
If you're in town during winter, stop by Esquimalt Recreation Centre on Fraser Street and browse Esquimalt Farmers Market. In addition, Oak Bay Village also hosts some of the best night markets in the city.
25. Watch a Memorable Live Performance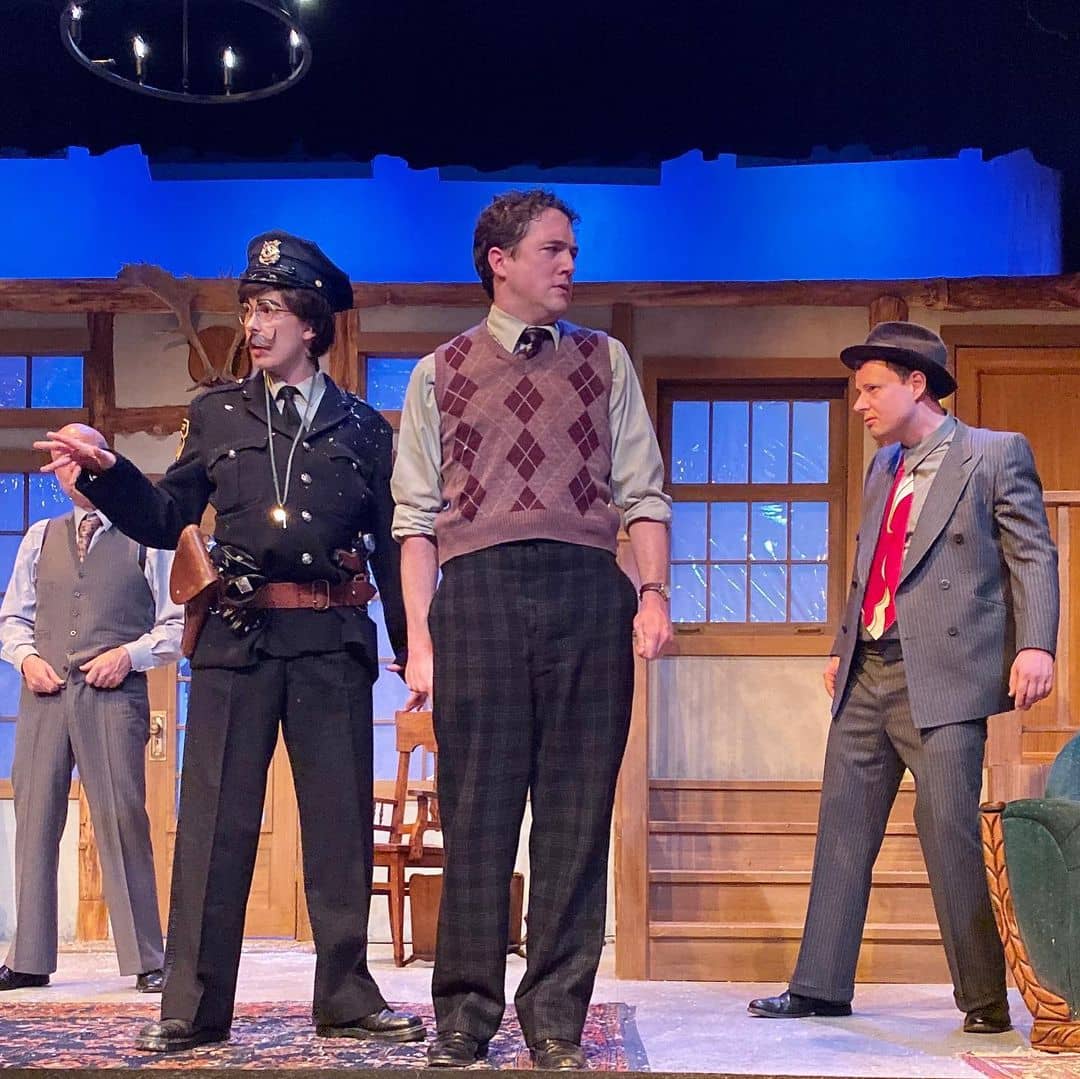 Live performances are born to seduce. If you're looking for a spot to sit back and enjoy an incredible performance in Victoria, check out Royal Theater or McPherson Playhouse for some of the best live concerts in the city!
The Belfry Theatre, meanwhile, is a mashup of intimate theater experience and history as it's built on the skeleton of a 19th-century church. Another reputed haunt to stop by is The Belfry with a strong focus on Canadian work.
Book a seat with Langham Court Theatre if you need a great atmosphere, affordable pricing, and a nice little bar to swing by after the performance.
26. Hermann's Jazz Club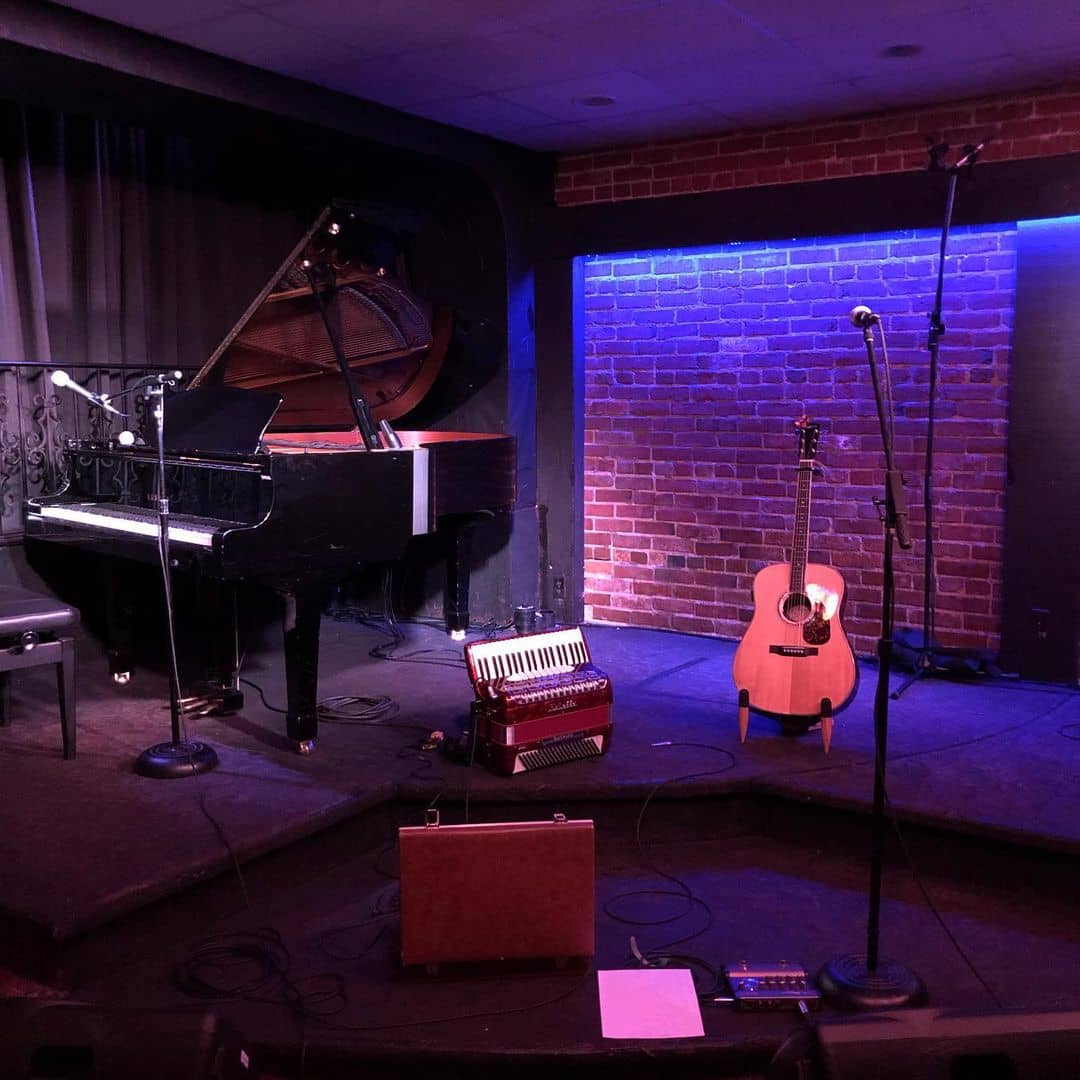 Going strong since 1986, Hermann's Jazz Club is a household name in Victoria for local jazz lovers. Join them in this low-key, intimate setting if all you need is an easy, laid-back evening to sip on a drink and put yourself in a good mood before bed.
You don't have to be a jazz lover to enjoy everything they put out. Come in every time you stop by Victoria, order a Jazz Club Salad and lasagna, and that's how you enjoy Victoria at night like a local!
Address: 753 View St, Victoria, BC V8W 1J9.
Hours:
Hermann's is normally closed on Mondays, with Wednesday to Saturday evenings and some Saturday and Sunday matinees being the most popular hours.
To check the latest opening hours, visit the Upcoming Show Times.
Website | Facebook | Instagram
27. Outdoor Movies at Bullen Park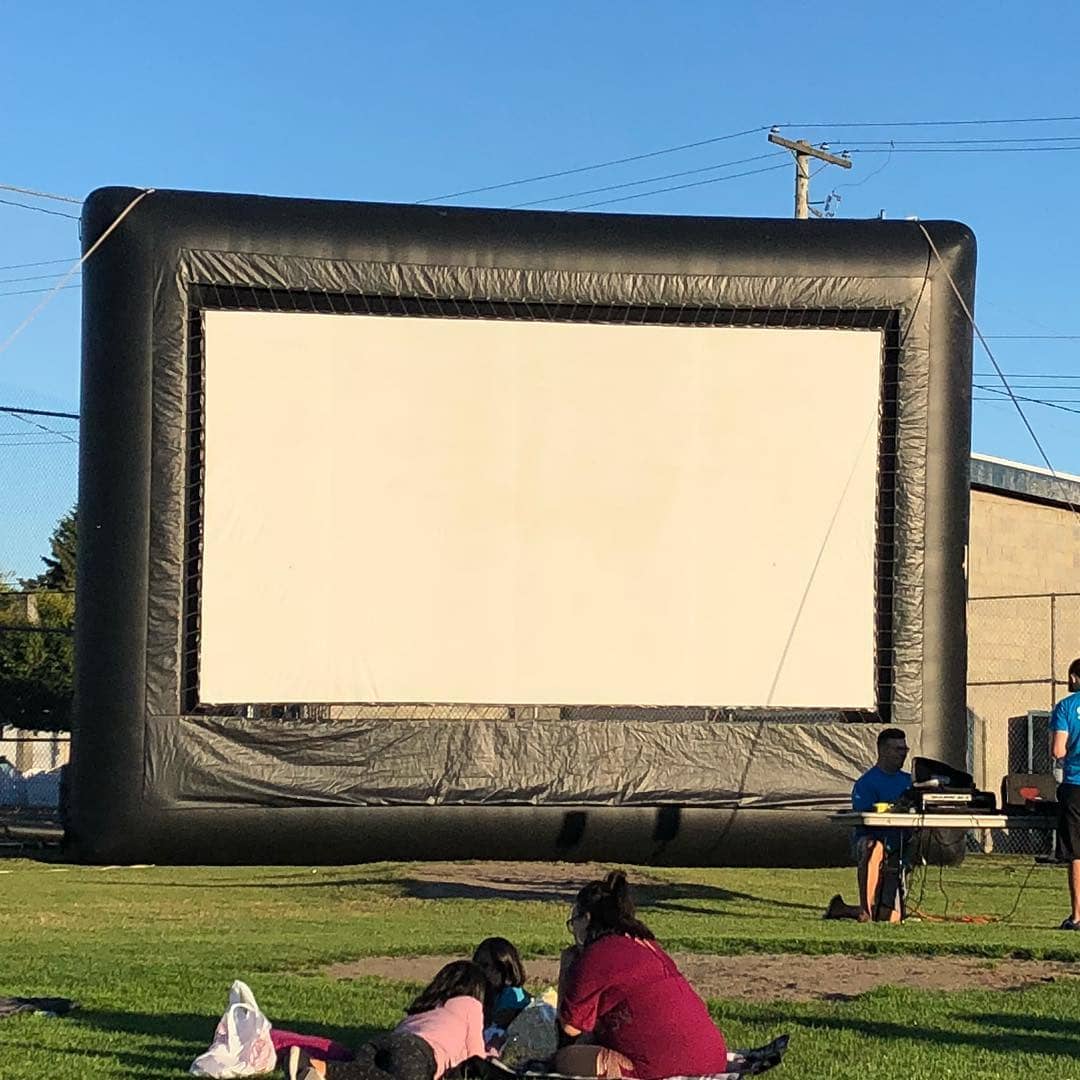 Joining an outdoor movie night is not only a therapy for your budget but also a great way to socialize. The balmy summer nights invite an influx of locals and visitors to Bullen Park to wind down and entertain.
Free big-screen fun begins at dusk, with around four events scheduled in the yearly movie lineup. So bring a chair and a blanket to enjoy with the best comforts!
Though being an occasional event, the latest movie line-up is constantly updated on Victoria BC Website.
Address: Bullen Park – 1151 Esquimalt Rd beside the Archie Browning Arena, Esquimalt, British Columbia, V9A6H6.
Crave for more cool and unique things to do in Victoria? There's something for everyone in this epic list of lesser-known and unique things to do in Victoria. Make sure you don't miss out on anything!
Find an Outdoor Leisure and Play Sports in Victoria
28. Go Standup Paddleboarding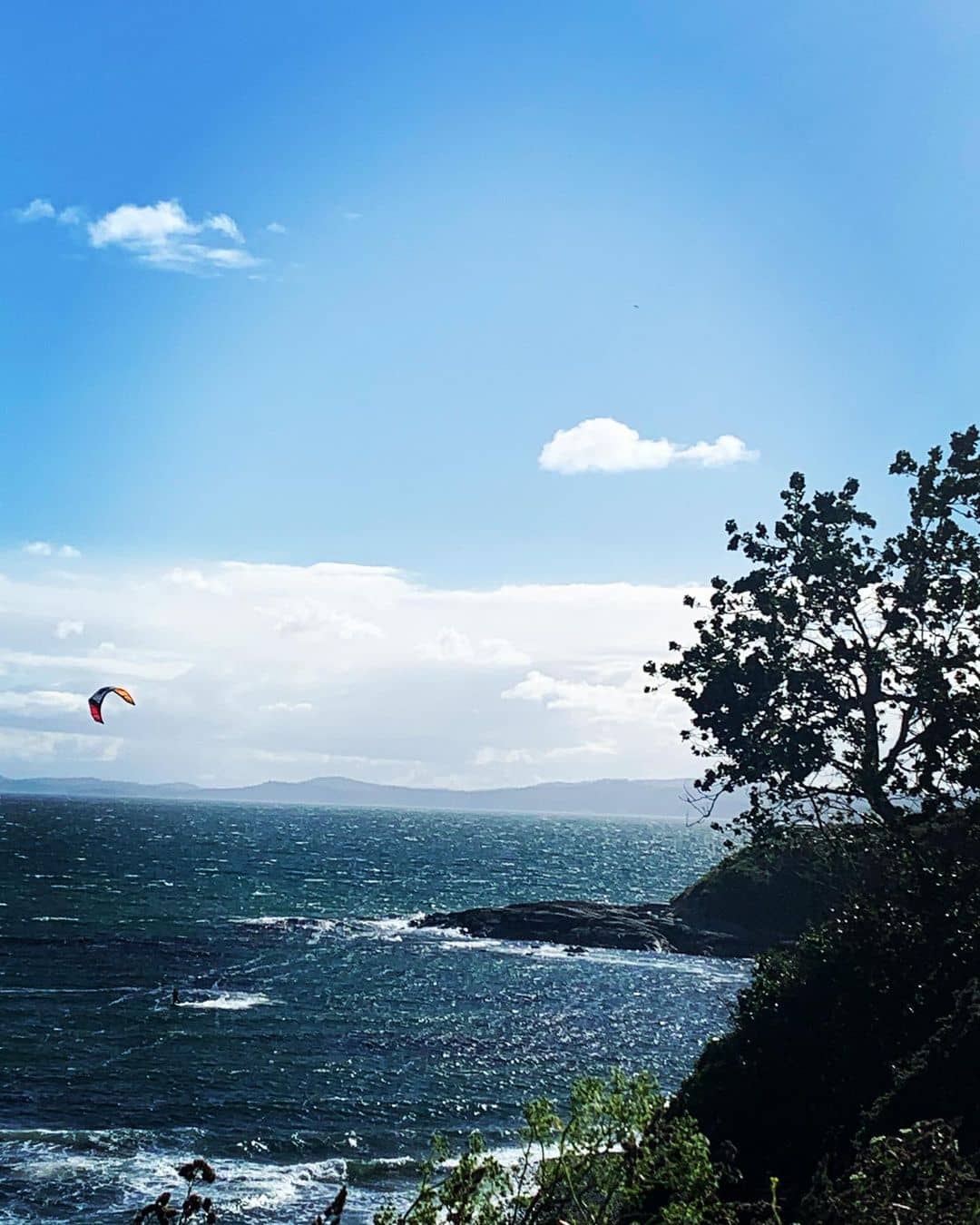 Victoria demands attention for a coastal city escape. And while you're still chilling by the water, why not take it up a notch and release your inner athlete on a SUP board?
The best SUP spots spread out Victoria's coastline. You won't have a hard time finding a couple of places with ideal waves that your fitness level agrees with.
Find a calm paddle near Dallas Road or chase the waves in the incoming swells of the Pacific Ocean. You will find paddlers year-round but the best time to paddleboard in Victoria is from April to October.
29. Sail Offshore and Watch Whale from a Vessel
Boarding a vessel and sailing offshore to watch whales is one of the best ways to embrace the majesty of the Pacific Ocean. You can choose between an open boat and a semi-open boat. Whale-watching tours are operated year-long but we want you to head out from May to October for the highest sighting success rate. Apart from whales, you will find other majestic sea creatures as well as eagles spying from above.
30. Hit the Beaches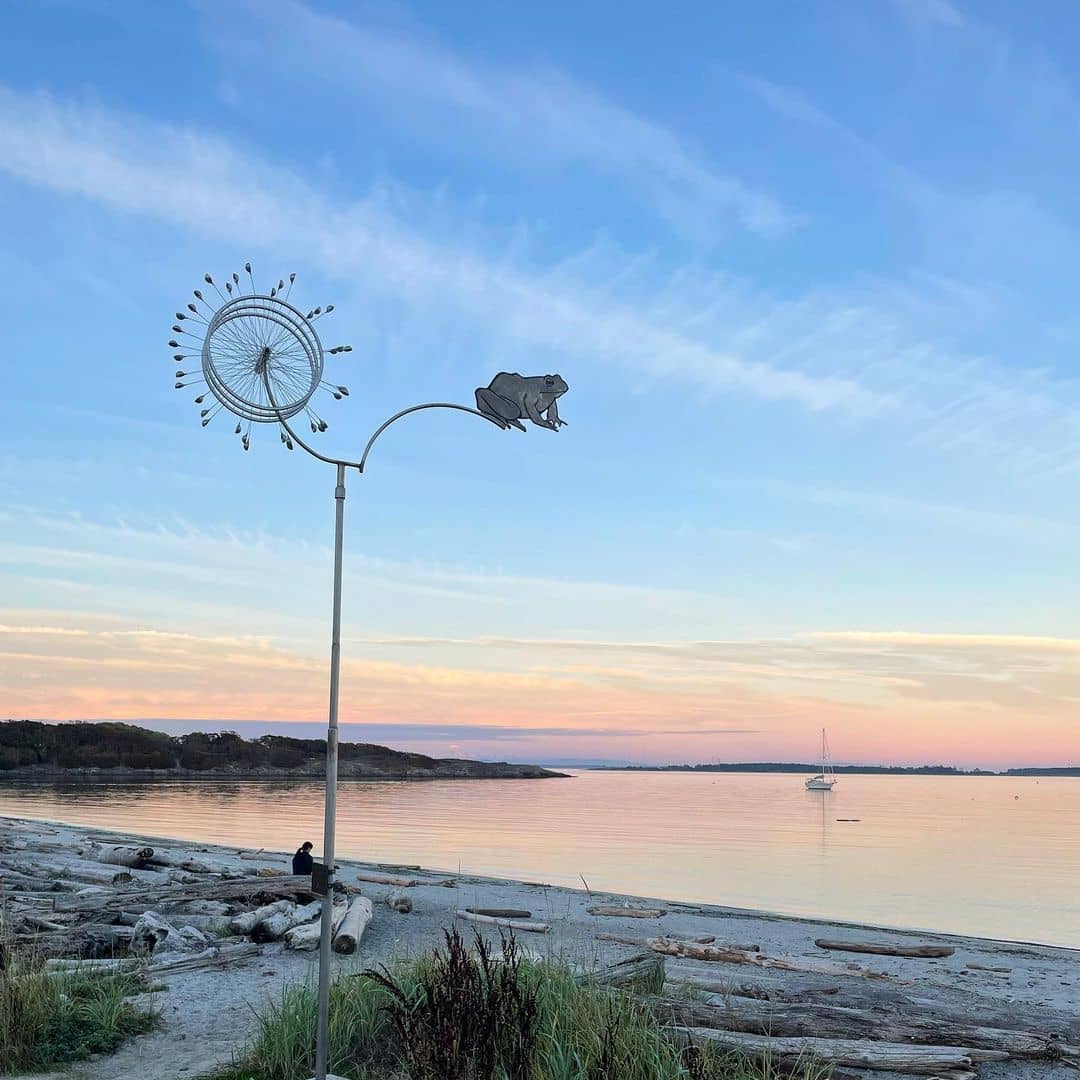 When you're in Victoria, you're surrounded by water. So why stick to the city core and let the sun-kissed shoreline go to waste?
When the high blue sky and sunshine beckons, the temptation of dunking your body in the cold water and letting the waves wash away the stress is hard to resist.
That's when you need to head out to Willows Beach and soar across the waves or unwind on the log-strewn sand. Other than Willows, we have Cadboro and Gyro as the best family-friendly beaches where you can try SUP and hang around the park.
If you're looking for a sense of solitude to cleanse your mind, Ross Bay Pebbles Beach has you covered.
31. Pickle Boat Ride with Victoria Harbour Ferry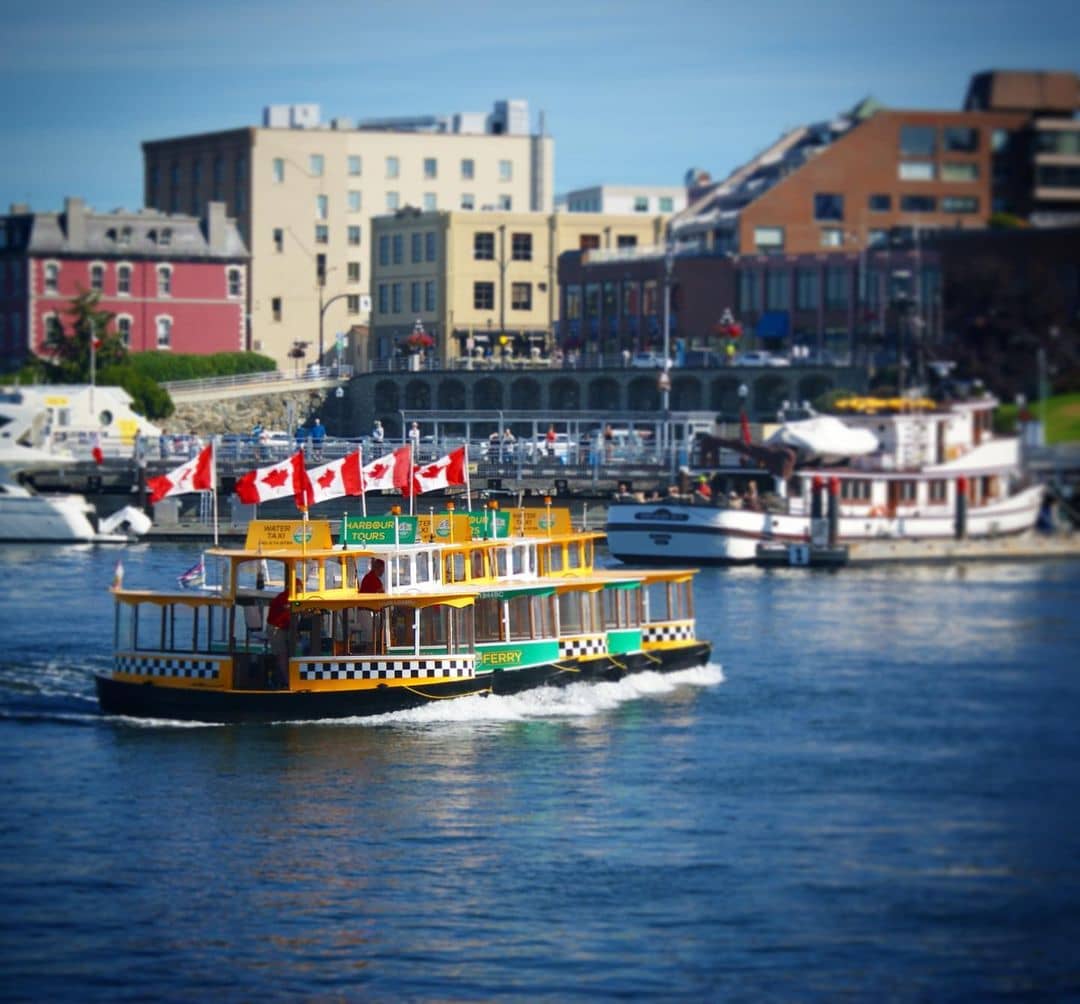 Visit Victoria on a clear sunny day and you will see plenty of pickle boats docking by the Victoria Harbor, waiting to sail you around the Gorge. Book a tour with Victoria Harbour Ferry and join twelve other patrons as you traverse the Inner Harbour and waterways.
Victoria Harbour Ferry offers seven different tours and packages. Start with something classic like a historical tour or add a special twist with a pickle pub crawl.
If you come in on Halloween, don't forget to give it a spooky zest by joining the Dark Past of Victoria's Inner Harbour ride.
Main Ferry Stop Location: Empress Dock
Website | Facebook | Instagram
31. Kayak from Brentwood Bay BC to Tod Inlet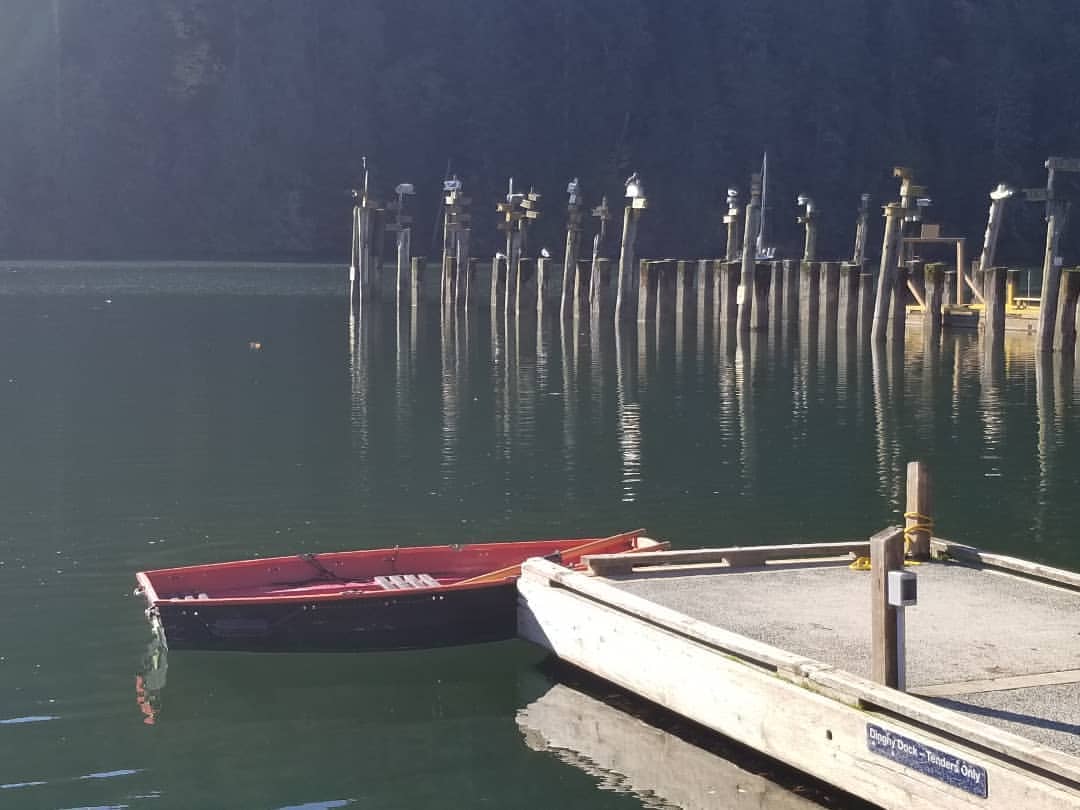 There's a hidden paradise right behind the famous Butchart Gardens that many people have no idea about its existence, except for you.
The sheltered body of water running from Brentwood to Tod Inlet is a dream come true for kayakers and paddlers. Hop aboard and traverse along five kilometers of this tree-lined inlet to find the blue mind and work out in scenic heaven.
Once you're in the waters, you will see lots of jellyfish, sea stars, and sun stars depending on the time of the year. Eagles and some blue herons are also surveilling in the sky.
32. Play Kite Boarding and Windsurfing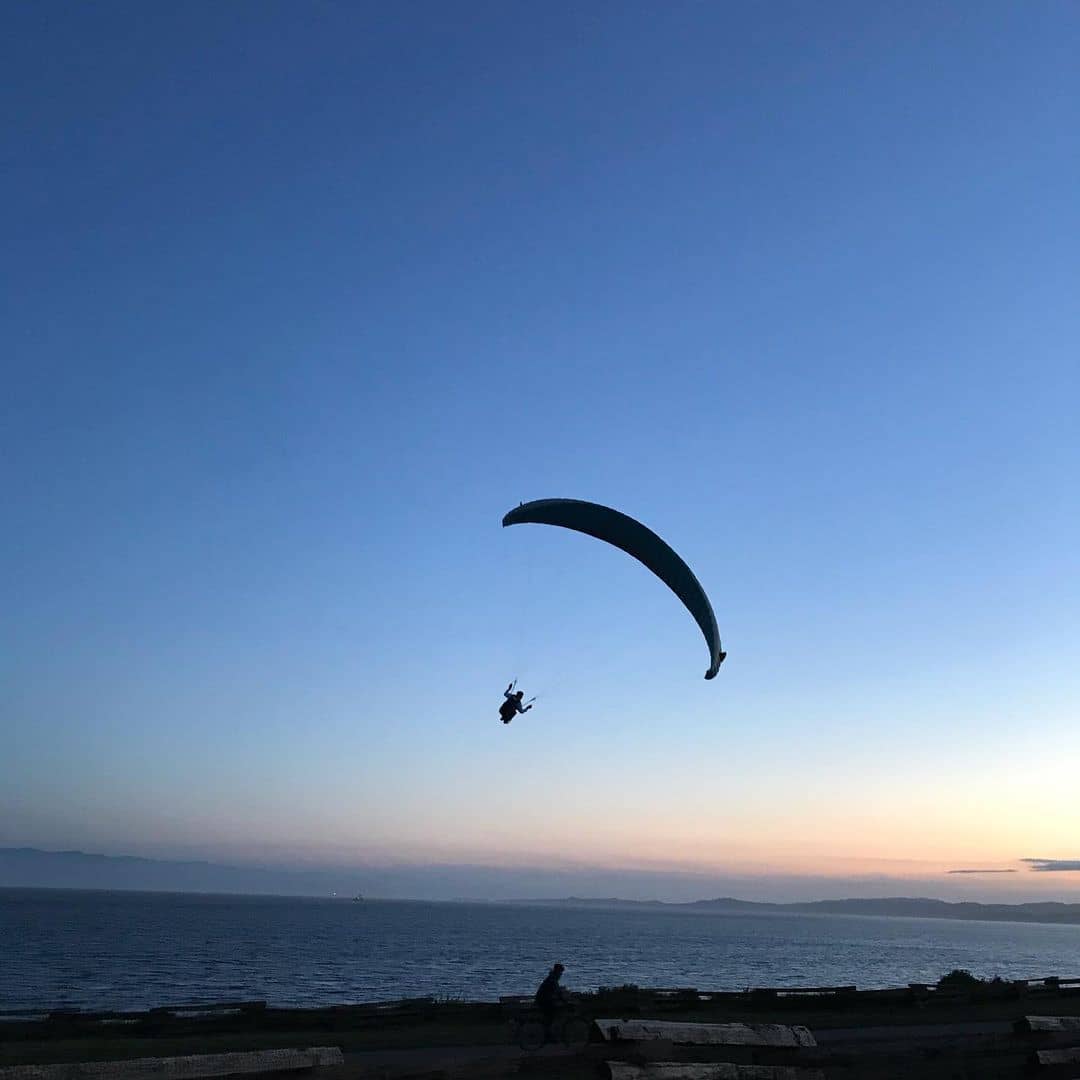 Are you about to visit Victoria with your fellow wind riders? Well, you're in the right place! Victoria boasts an extensive array of scenic locations so you don't have a hard time seeking out a spot with good conditions.
The coolest places to kiteboard and windsurf are Dallas Road, Island View Beach, and Willows Beach where you can team up with intermediate to advanced kiters and surfers.
Those already learning curves for years should travel further afield to Nitinat Lake. Over here, north winds are consistent throughout the summer, forming huge waves and strong currents to test your skills.
33. Take a Horse Drawn Carriage Tour
The best thing about sightseeing in Victoria is that you don't only have one but plenty of different ways to discover the city at your own pace.
Riding a horse-drawn carriage is one of them. It's not as fast as a car ride where everything seems as if it's fast-forwarded in a time-lapse nor a walking tour that takes hours to complete. Everything about a horse-drawn carriage tour in Victoria is just right.
You have a fun-loving guide to escort you through major sites of the cities. Join a 90-minute Majestic Tour and gallop around the Inner Harbour, Downtown, and Chinatown. Or spend 45 minutes strolling around Beacon Hill Park to take in the sights from the vantage point.
34. Play Golf
The sub-Mediterranean climate pulls in an influx of worldwide golfers all year long. You can even golf in winter when snow only lasts for a maximum of a couple of weeks.
When it comes to scenic golf courses, Victoria ticks all the boxes. The awe-inspiring coastal seascapes, breathtaking mountain views, and evergreen forests make it an ideal destination.
Whenever the golf session is over, wind down with a wine tour, sail offshore to watch whales, or visit a museum – and that's how you call it a day.
35. Soar in the Sky with a Helijet Helicopter Flight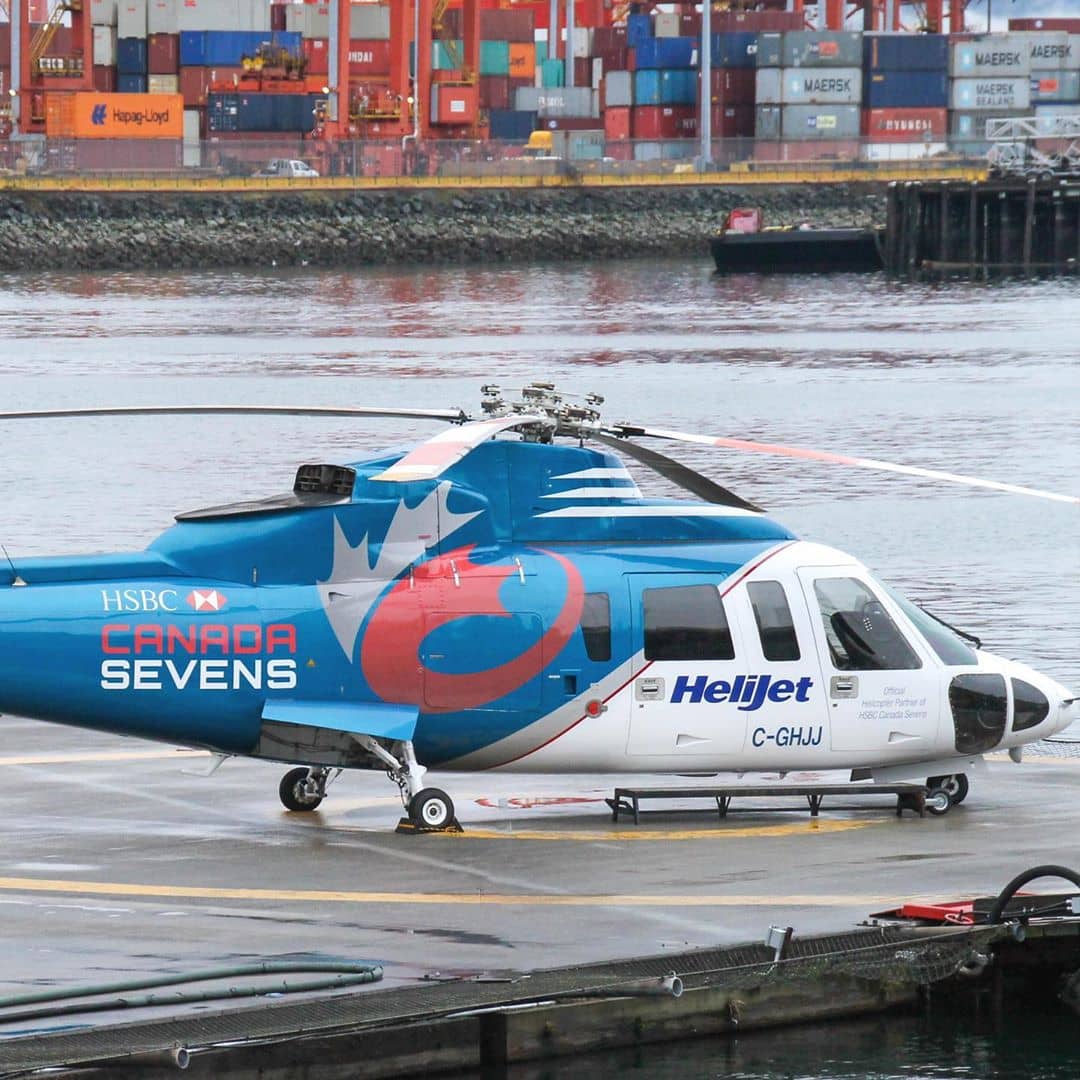 From the rolling lowlands to sheltered inlets, from the old deltas to marine shorelines, these locales bring out the most dramatic scenery that's best experienced from the seat of a helicopter.
Soaring from above on a helicopter flight is a time-efficient way to contemplate the majestic mountains beckoning on the horizon. Sign up for a day trip with Helijet to immerse yourself in unparalleled comfort and style. Helijet offers multiple day trips between Victoria and Vancouver. It also connects flights to the northern communities on the west coast of British Columbia.
36. Go Ziplining at WildPlay Victoria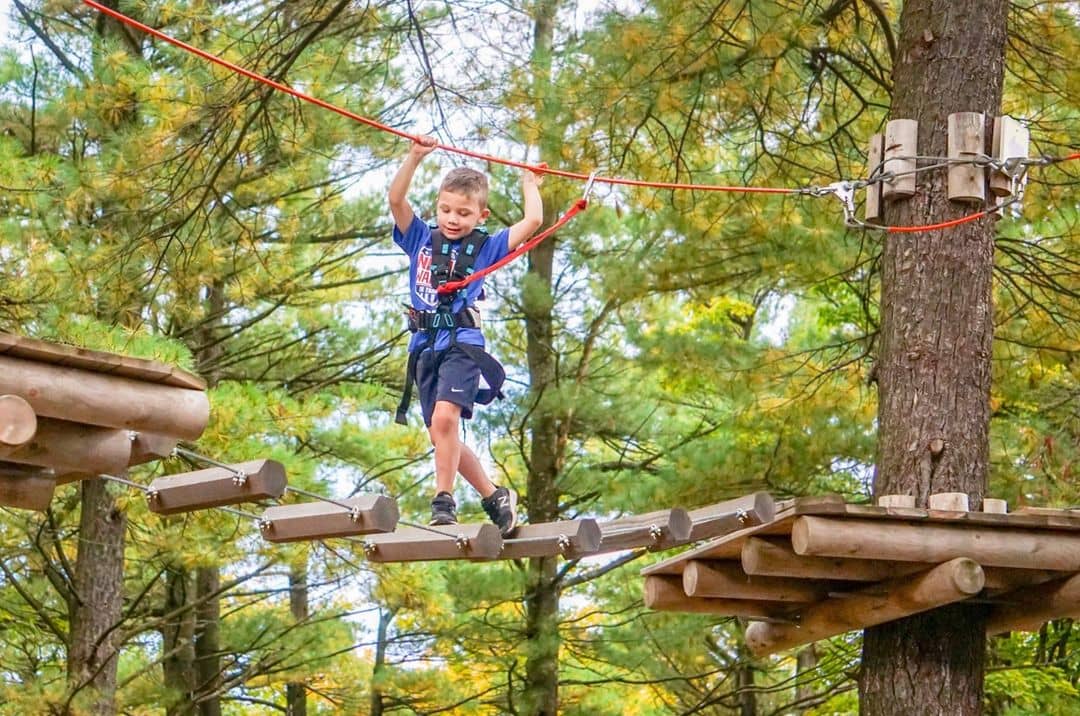 Hang suspended amid an old-growth forest and produce a great deal of adrenaline as your heart is racing while climbing sixty feet in the air. That's the pure joy people are longing for at WildPlay.
The best seller of all is the Adventure Course where you start with a training session before climbing on a ladder, walking across tightropes, and leaping onto swinging logs.
If you're a thrill-seeker, sign up for a fear jump to leap off the edge of the platform and enjoy the ride down.
Address: 1767 Island Hwy #15, Victoria, BC V9B 1J1.
Hours: open seven days a week
Mon – Fri: 10AM – 8PM
Sat – Sun: 9AM – 8PM
Website | Facebook | Instagram
37. Go Skiing at Mt. Washington Alpine Resort In Winter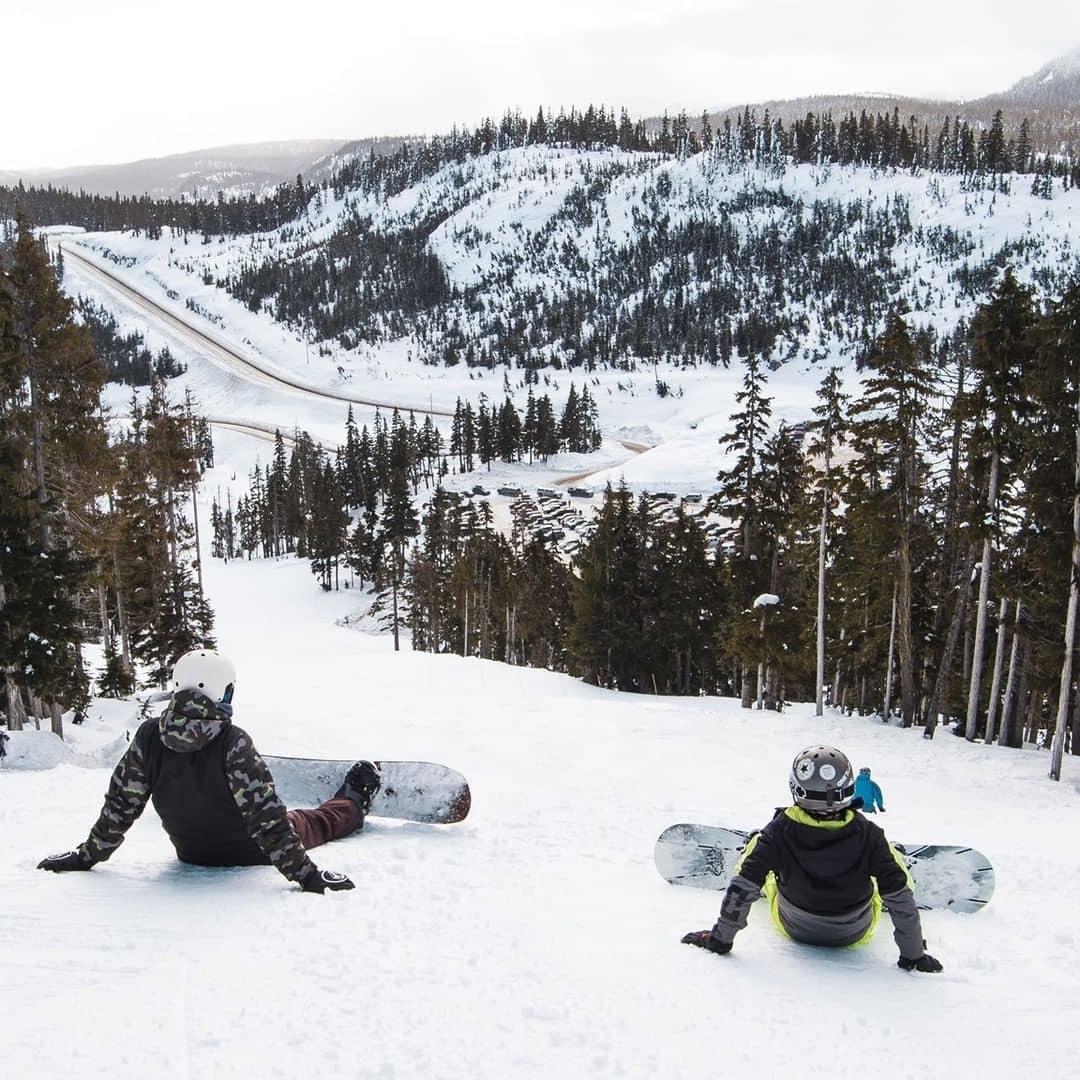 Home of the deepest pile in Canada with up to eleven meters of annual snowfall, Mt. Washington Alpine Resort is a big hook for ski lovers in Victoria.
Spend three hours on a car ride from Victoria and the haven of alpine and Nordic ski adventure at Mt. Washington is waiting for you ahead.
The ski resort is wrapped around by an incredible coastal alpine setting in North America. So bring your gear along this winter and shred the snowy slopes amidst the stunning backdrop of the Pacific Ocean, Strathcona Park, and Comox Glacier! Note that alpine skiing is only open from December to April.
Alpine Passes 2023/2024:
| Type | Price |
| --- | --- |
| ADULT (19-64) | CAD $879.00 |
| YOUTH (13-18) | CAD $679.00 |
| SENIOR (65-74) | CAD $679.00 |
| CHILD (7-12) | CAD $499.00 |
Note:
Prices may subject to change
7-day-a-week pass with alpine skiing and riding from 9 am to 3:30 pm any day of the 2023/24 season.
Winter 2023-24 operation dates are from December 8th, 2023 to April 7, 2024. Dates are subject to conditions.
Address: Mt. Washington, 1 Strathcona Pkwy, Comox-Strathcona C, BC V9J 1L0.
Website | Facebook | Instagram
38. Watch Salmon Run and Spot Eagles at Niagara Falls
Head out to the Goldstream Provincial Park, take on a hike, forest bathe, and watch salmon race down the cascading Niagara Falls. A day like this makes a dreamy gateway for peace seekers in Victoria.
Niagara Falls always looks majestic after the rain. In fact, the area receives a decent amount of rain every year. The best time to find salmon at Niagara Falls is from autumn to the end of the year. Watching salmon swimming upstream in the Goldstream River is a popular thing to do in Victoria, so you should expect the crowds to join!
If you're lucky, you will see some bald eagles waiting by the pool under the falls to feast on salmon too.
Address: Goldstream Provincial Park – Langford, BC, Canada
39. Reflect and Look for Deer at Ross Bay Cemetery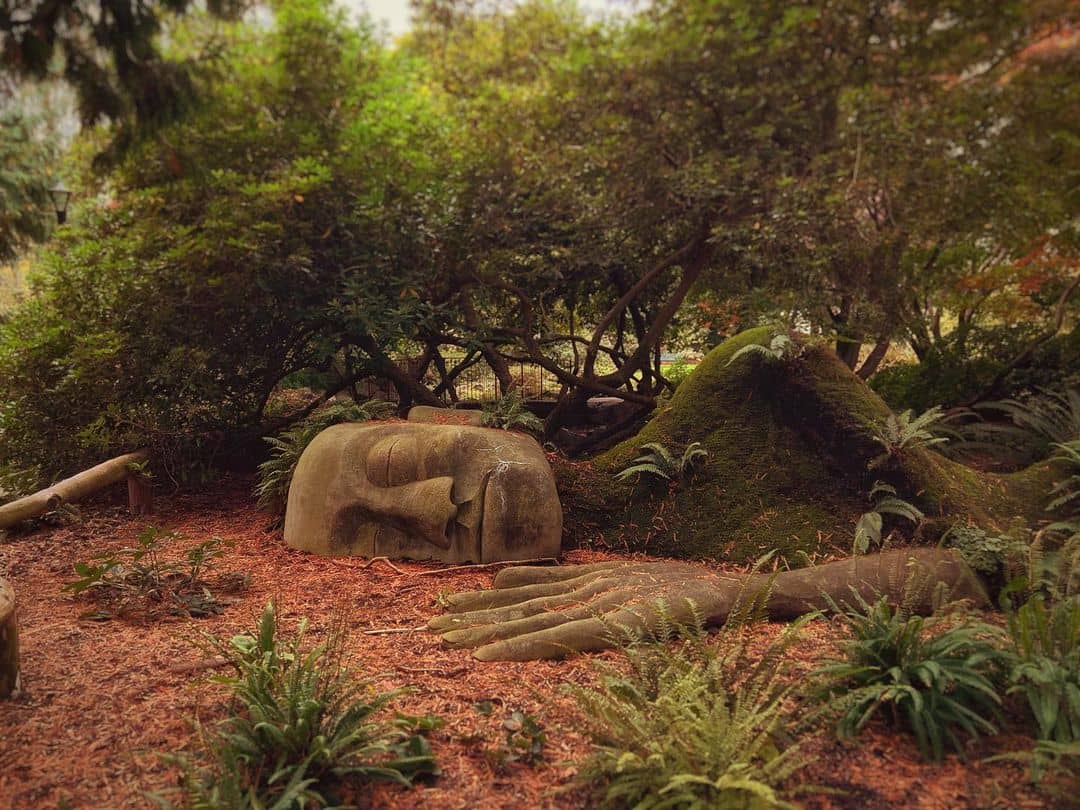 Ross Bay Cemetery is beautiful. It's quiet and has lots of deer. Take a stroll around this wooded cemetery, read the gravestones, and reflect on the life of a person.
Ross Bay is even more stunning when autumn comes. Cycling through the oldest surviving formal landscape design in British Columbia and soaking in the romantic ambiance of fall are hard to resist.
Deer usually invade this quiet space, adding liveliness to the landscape and historical markers.
Address: 1495 Fairfield Rd, Victoria, BC.
40. Take on Galloping Goose Trail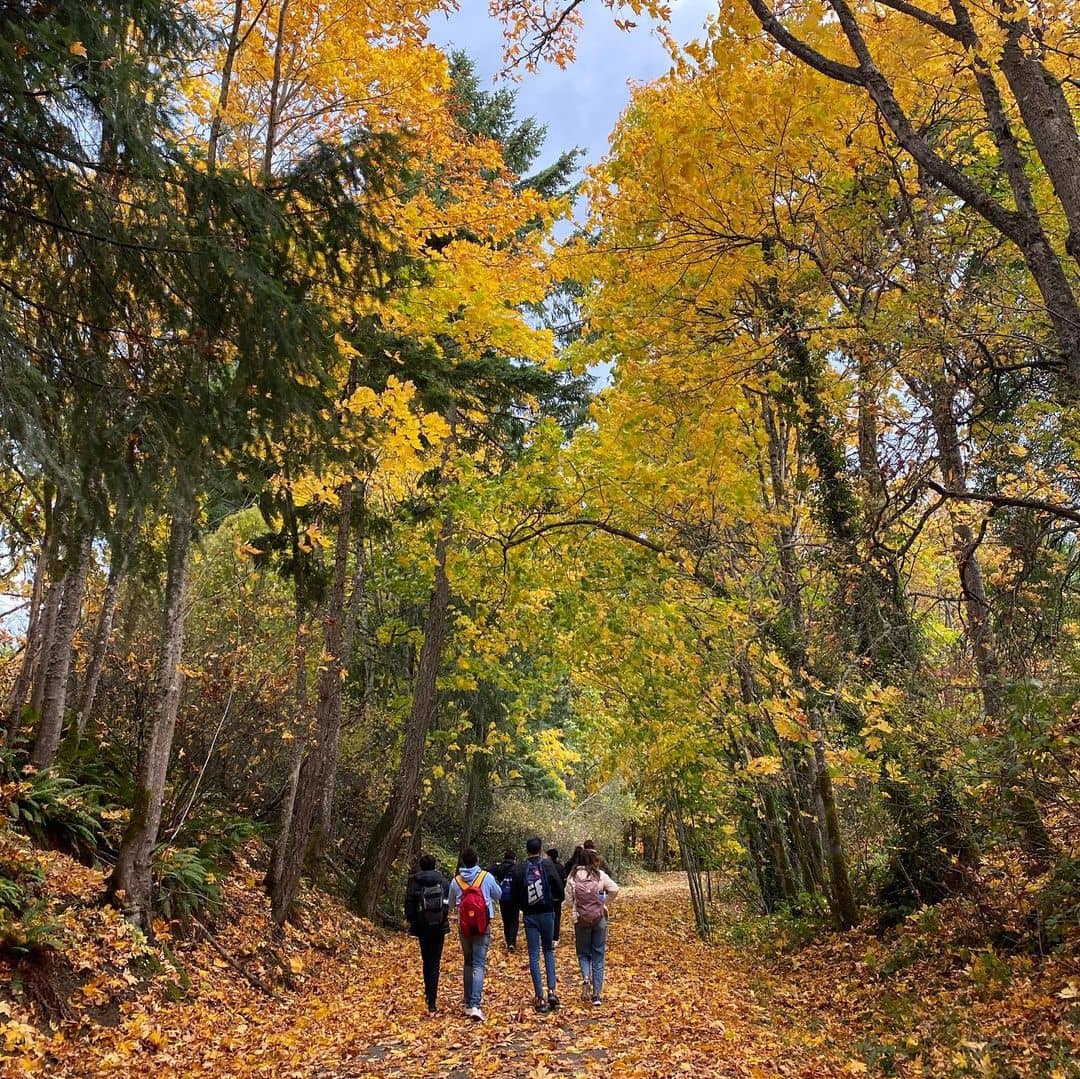 Who's here to conquer the epic Galloping Goose trail? Galloping Goose is an extensive network of trails that you can enter from 27 different access points.
Galloping Goose is a moderate trail, rising to 339 meters in elevation gain and filled with luscious wildflowers. You can take on Galloping Goose any time of the year to run, cycle or enjoy a leisure walk.
41. Soak in Views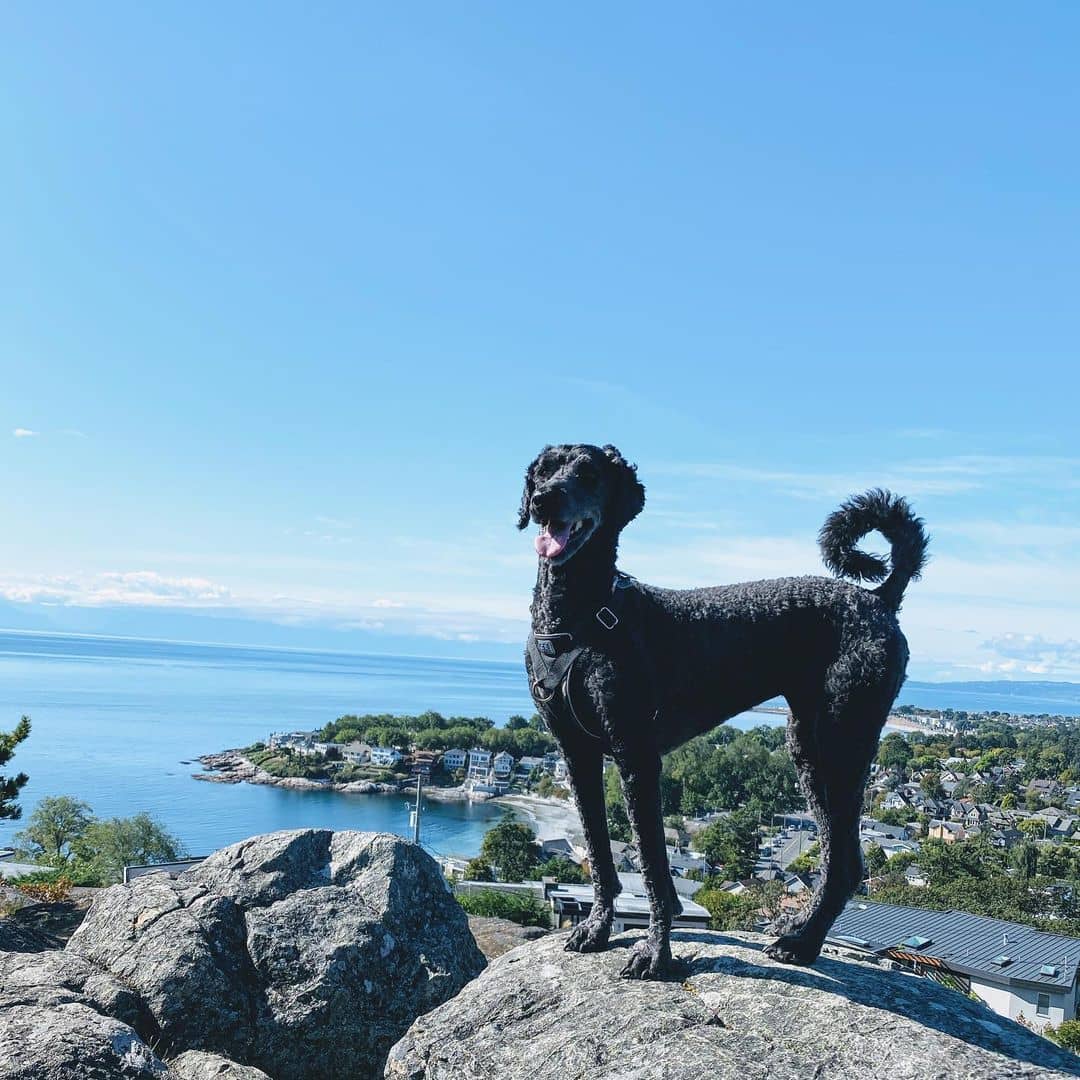 A lazy day doesn't have to be meaningless. Find a sweeping wraparound view in Victoria and spend some relaxing moments to reflect and understand your inner self better.
The best viewpoints in Vancouver also allow you to spruce up your Insta feed and inspire your Tiktok followers to go outside and enjoy nature like you do.
Whenever you're in the mood to decompress, head to Ogden Point Breakwater, Gonzales Observatory or hike the Lone Tree Hill and Mt. Tolmie to soak in the ocean and forest views.
Other than those, our favorite vantage points to wind down are Dallas Road, Clover Point, and Walbran Park Lookout that give your eyes a feast of nature.
Find more water sports to break a sweat, hit the best beaches and take on all the trails in Victoria so you don't have to let your weekends go to waste!
Eat, Drink and Go Shopping in Victoria
Shopping and strolling are iconic leisure activities that never get old. There's a handful of unique boutique shops and eateries to fill up the entire schedule even if you spend a whole week here. Before digging into our favorite restaurants, cafes and shopping hubs in Victoria, spare a minute or two to skim through this checklist!
42. Add a Fancy Twist with an Afternoon Tea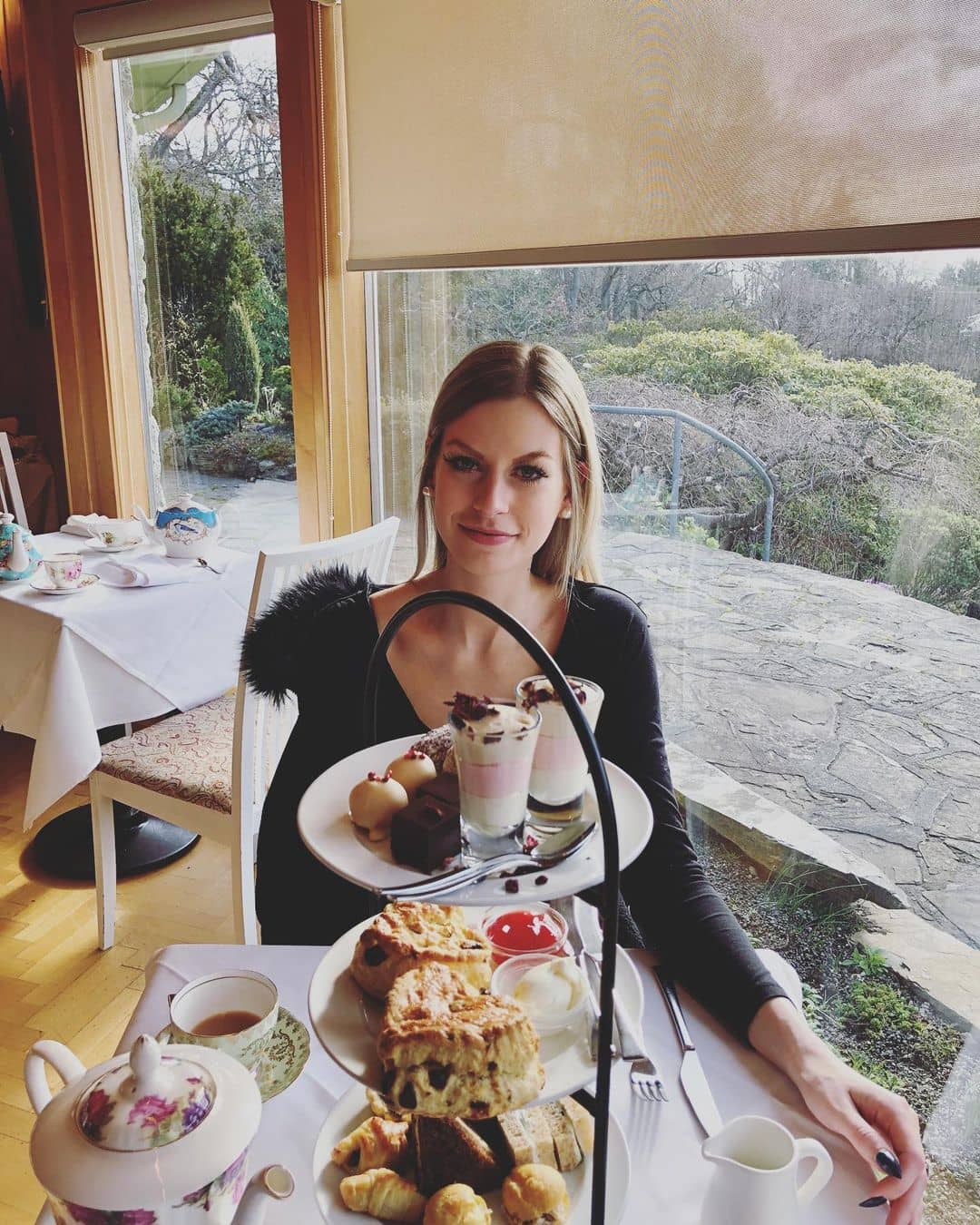 No visit to Victoria is complete without whiling away a few hours at an afternoon tea affair. Homemade scones, heart-warming spread of clotted cream, finger sandwiches and treats cover up a fancy tray.
Victoria is no short of whimsical places to enjoy this queenly pastime, but the locals know for sure where to treat them to a good time. Fairmont Empress, Butchart Gardens, Abkhazi Gardens and Pendray Tea House are legends, serving home-grown tea in an inspiring Victorian-style ambiance.
43. Enjoy Live Music, Eat Sandwiches and Visit a Vintage Chopper Shop at Wheelie's Motorcycles and Café
Rev your engines, Harley lovers! Wheelie's will have you committed for life. Rain or shine, you'll find an influx of foodies popping in this gruff industrial setting where 15-hour pork shoulder and thinly-sliced breakfast sausage are served next to a fenced-off parking lot.
Cocktails and pungent craft beers also become the biggest hooks with live country music echoing from the back. On the other side of the building, you'll find an inspiring workshop where some cool guys in black T-shirts build their pre-1970 Harley Davidson motorbikes.
Address: 2620 Rock Bay Ave, Victoria, BC V8T 4R9.
Hours: 
Fridays: 11 – 9 pm
Daily Happy Hour: 3 -5 pm
Weekend Brunch On Saturday & Sunday: 11 am – 3 pm
Website | Facebook | Instagram
44. Hunt down Some Victoria Food Trucks
Low price and tasty bites – that's the beauty of food trucks. It's hard to find a reason not to love food trucks. When they roll on the streets of Victoria, that's when you know yummy bites are coming close.
From classic Mexican flares such as tacos and burritos to a sweet acai smoothie bowl and smash hash, Victoria's best food trucks are more than ready to inject a dose of energy before kicking start the day.
To track down Victoria's food trucks on the go, get an app and see which one is open the day you're in town!
45. Go On a Food Tour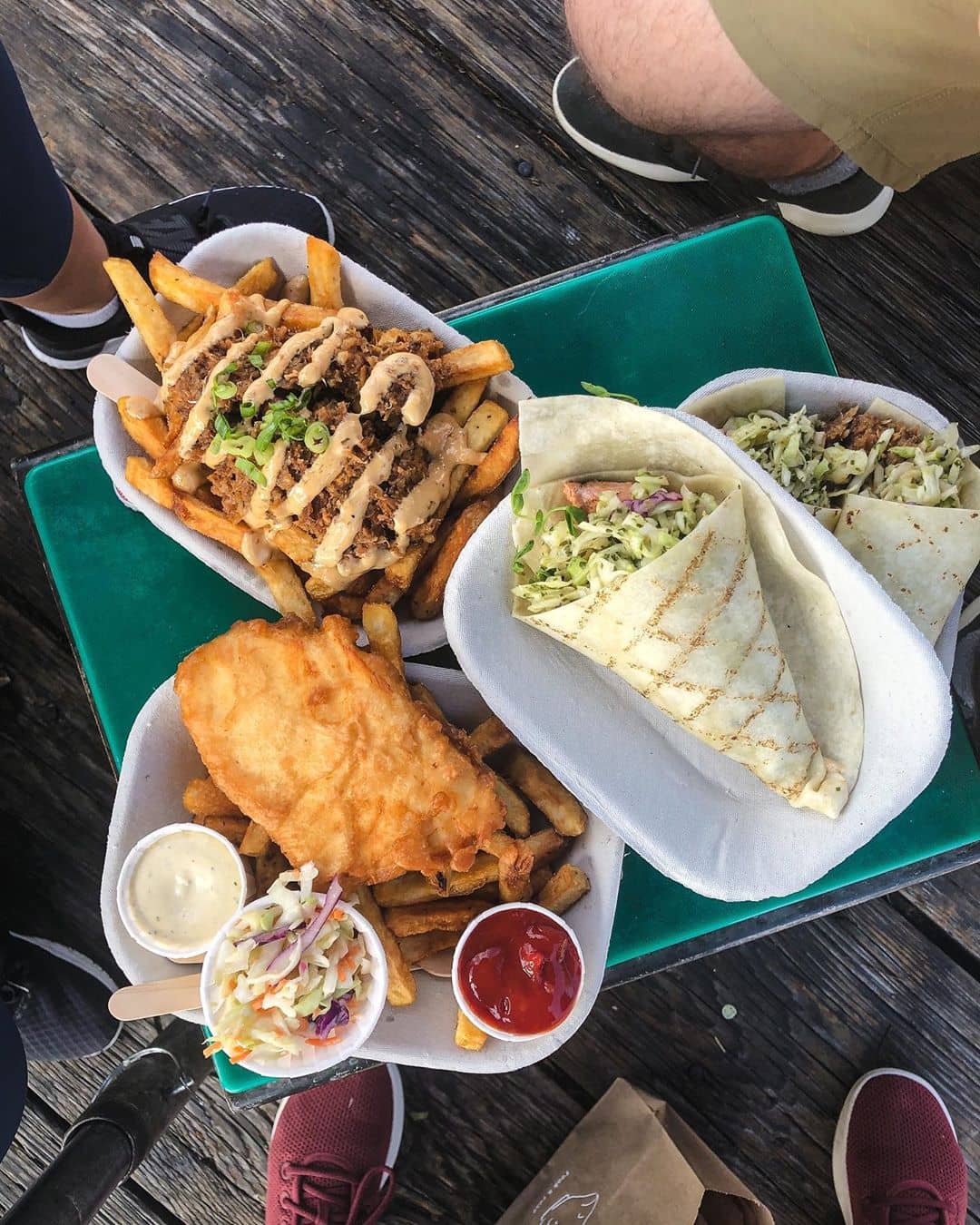 Eating is always a big part of any vacation. And to embrace Victoria's best culinary scene, nothing can beat the temptation of a food tour.
Why? You get to follow a local guide on a food trek around the city and live up to the hype with the most visited eating holes, from provincially famous to off the beaten tracks, from sweet to spicy. And the last thing you know before you hit the sack is a full stomach and crazy dancing taste buds.
46. Pedal and Drink Good Craft Beers with a Rolling Barrel Pub Crawl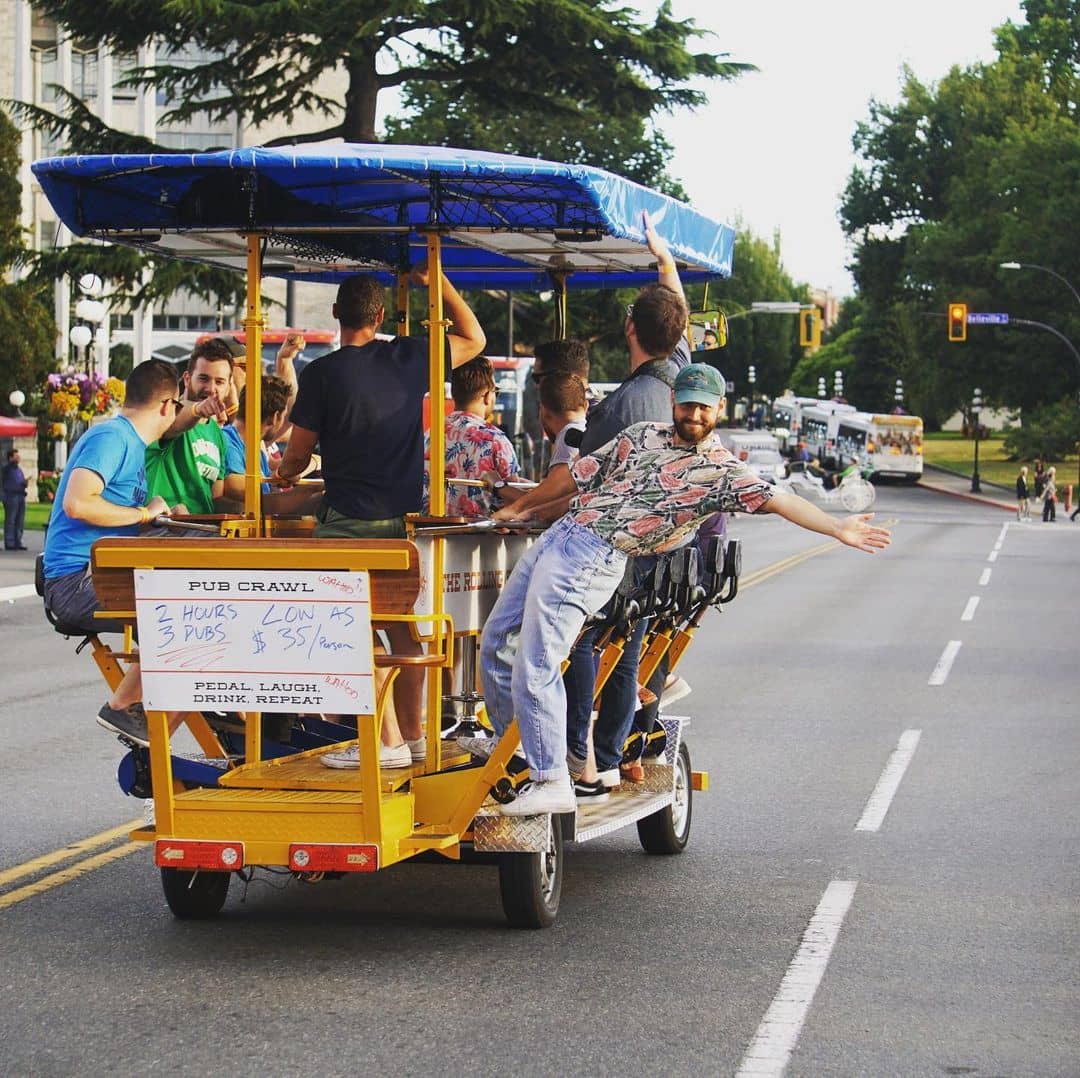 Who cares about calories when you can pedal and drink at the same time?
Yes, you've heard it right! Rolling Barrel Pub Crawl is a big hit for beer lovers in Victoria as the city's only pedal pub tour. During two hours of the trip, you hit three different pubs in town, sample signature drinks at each place, crank the music, dance, and high-five for a fabulous time.
Rolling Barrel Pub Crawl fits up to 15 fellas, so grab your besties, lovers, family and hit the streets for this special treat!
Address: 470 Belleville Street, Victoria BC V8V 1X3.
Website | Facebook | Instagram
47. Ride a Victoria Brewery Tour Bus
Drinking is fun, but a brewery tour bus makes it better. It's time to raise a glass, make a toast and celebrate the thriving craft beer culture in Victoria!
Joining a brewery tour bus takes you behind the scenes of British Columbia's oldest and most popular brewpubs. Follow a beer geek to rock the proudest breweries in Victoria and sip on lots of samples to find your new favorite island brew.
48. Satisfy Your Matcha Urge at Just Matcha Tea Shop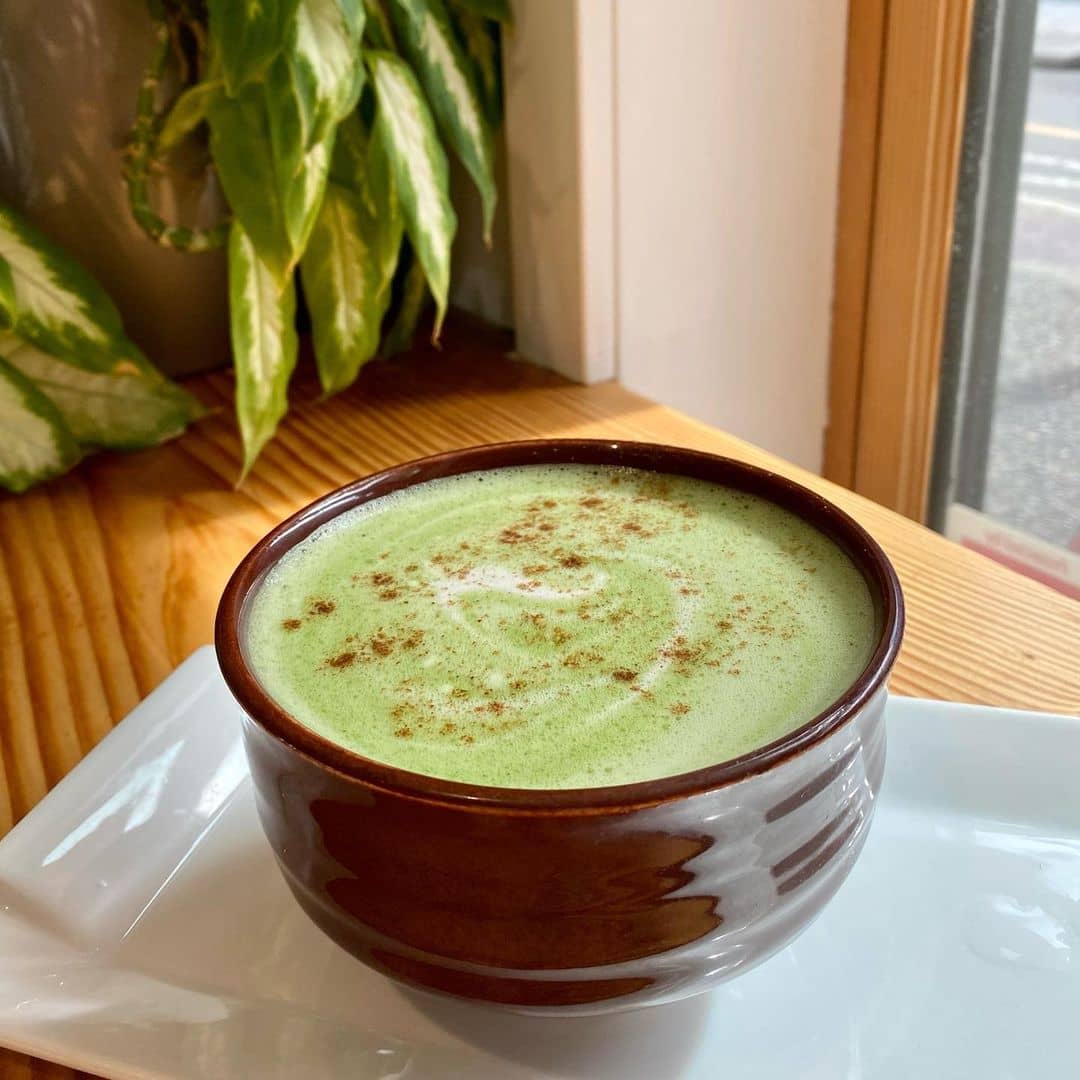 Do you know why people love matcha so much? Aside from its science-backed health benefits, the rich, bold, earthy notes of this trendy green tea pair perfectly fine with any treats.
So instead of spending hours at any other café, let's save it for Just Matcha! This sensational tea shop lets you meet up with some of the loveliest tea lovers in Victoria – Kip and Tiffany. And their killer matcha treats are going to make your day for sure! A cup of a matcha latte or matcha chocolate will instantly lift your mood to recharge before hitting the street again.
Address: 544 Pandora Ave, Victoria, BC V8W 1N6.
Hours:
Monday-Saturday: 11-5pm
Sundays & Statutory Holidays: 12-4pm
Website | Facebook | Instagram
49. Find Retail Therapy from the Best Domestic Brands
Victoria is a shopping adventure thanks to a handful of unique boutiques.
If you're a shoe fanatic, don't overlook John Fluevog Shoes! This brand has soared the global footwear stardom for years. Then we have Smoking Lily Handcrafted Goods, a haven of nature-inspired garments sewn by hands next to Victoria's Chinatown. Flavour Upstairs Thrift Shop is another respected haunt selling reasonable vintage gems.
If you're open to any shopping idea, head to The Bay Center and Oak Bay Village to be inspired!
50. Visit Cook Street Village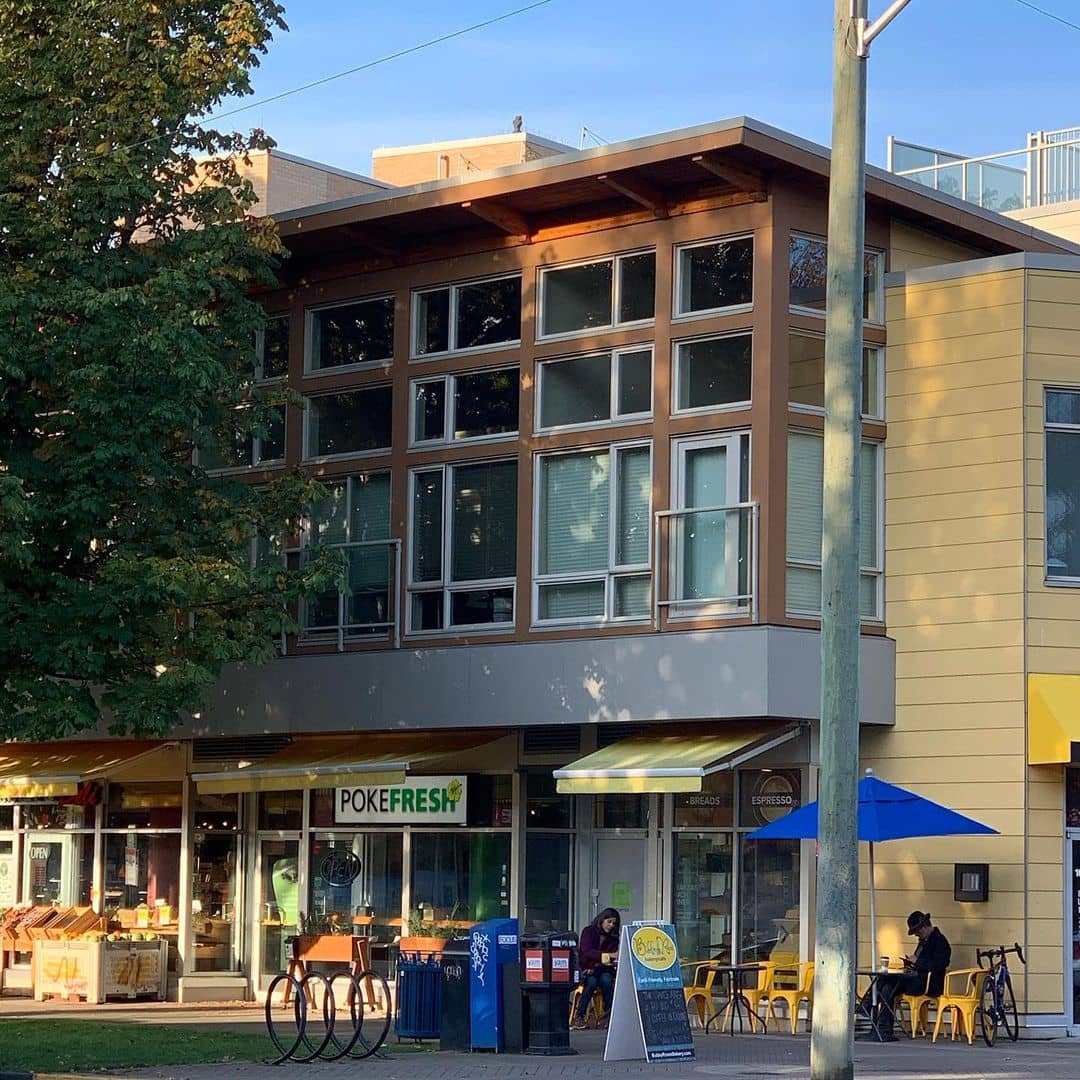 Those living and breathing by relaxing and enjoying cannot overlook Cook Street Village. This is a bustling commercial corridor nestled in the Fairfield neighborhood of Victoria, dotted by Victorian and Edwardian heritage buildings, lots of restaurants, and shops with a beautiful blend of an Old World European flare.
If someday you only want to wind down for an easy day out, head to Cook Street Village and your day is complete.
51. Shop or Dine at Fort Street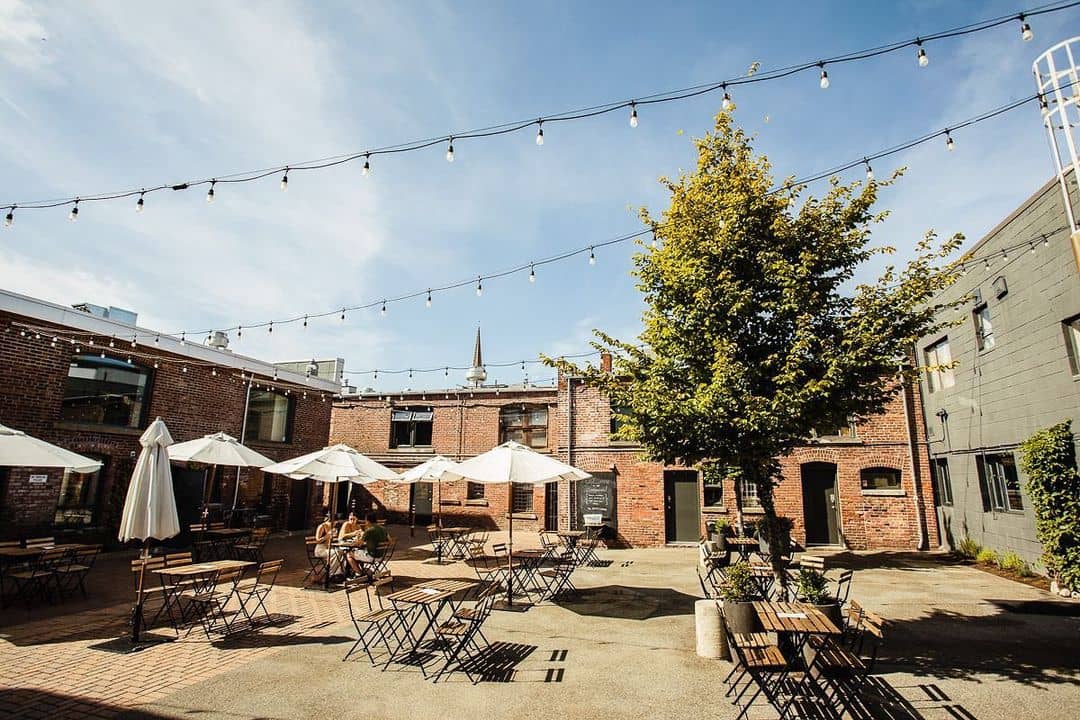 The bloodline of Victoria's shopping and dining scene starts at Fort Street. Also known as Antique Road, Fort Street is home to some of the best antique shops, malls, collectible dealers, and art galleries to fill your shopping cart with cool keepsakes. Fort Street is where the locals go to keep up with the main happenings. Start your day with a coffee fix at Picnic Too, munch on some homemade baked goods at Murchie's Tea & Coffee before unwinding at Fishhook's patio by night.
52. Spend an Evening at a Public Square
Victoria's public squares are not only the best time capsules but also eclectic shopping and dining hubs that reflect the enchanting culture of the city.
Bastion Square is one of the most popular public squares gathering Victoria's finest pubs, cafes, and sunny patio restaurants. Then head to Market Square and browse through its extensive exhibitions of arts and cultural activities. Fernwood Square is home to our favorite seasonal markets and cozy eateries that allow you to celebrate an authentic, unique vibe of Victoria's residential neighborhood.
Three hours northbound from Victoria is the Rain City of Vancouver. Make sure you have this weekend getaway guide in hand before venturing out from Vancouver to Victoria. We'll show you the best way to travel between Vancouver and Victoria, the best time to visit, regional eats and decent areas to spend your nights.