Night owls listen up, this is Burnaby after dark!
If you're over in Burnaby and looking for fun activities to keep the night going, look no further. We're introducing a wide range of nighttime leisure including late-night karaoke, pub grubs, festivals and recreational activities.
Below you'll find our growing list of fun things to do in Burnaby at night with your friends or family!
1. Play Arcade at The Rec Room Brentwood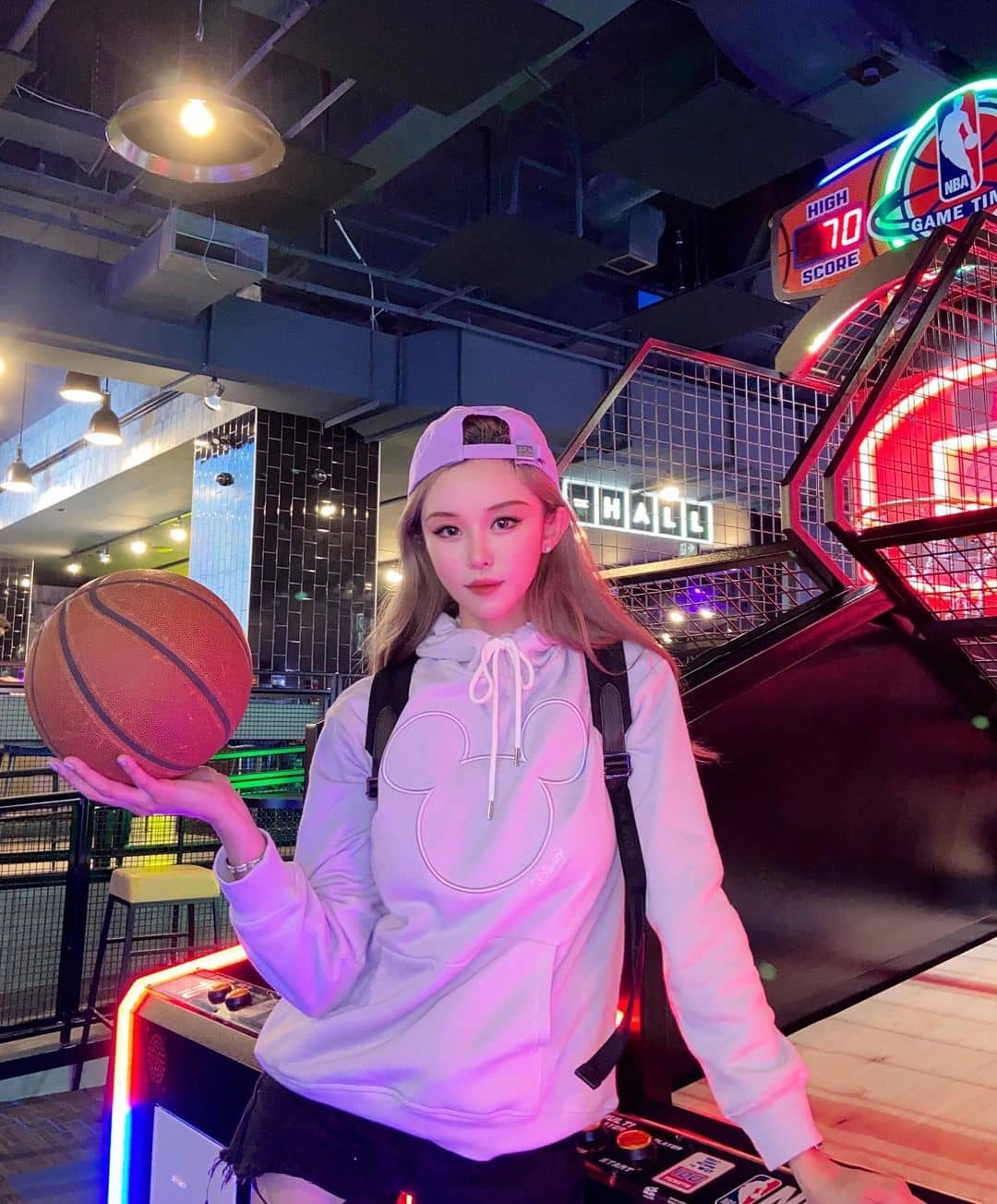 The Rec Room is an all-in-one entertainment hub boasting a multitude of arcade machines and tasty bites.
The limelight of The Rec Room belongs to The Yard, an arcade haven introducing over 90 games including VRs, race car simulators, bowling lanes, and air hockey. It focuses on young adults looking to have a blast with their favorite blockbuster titles such as Jurassic Park and Halo.
There's something for everyone here. Slam dunk over Basketball Hoop-Toss, make a baseball pitch, or break a sweat fleeing from a zombie apocalypse before redeeming your credits at "The Trophy Case".
Once you're done with the games and your stomach starts to rumble, sit down at Three10 and enjoy a crusty bite from a steaming hot wood-fired pizza. Even when you have no plan for the night, drop in The Hall and be inspired with a live performance, a comedy show, or watching DJs putting your records on.
Note that all The Rec Room guests must be over 19 years old or accompanied by parents.
Address: 1920 Willingdon Ave Unit 2106, Burnaby, BC V5C 0K6.
Website | Facebook | Instagram
2. Lounge in the Lux of VIP Cineplex Brentwood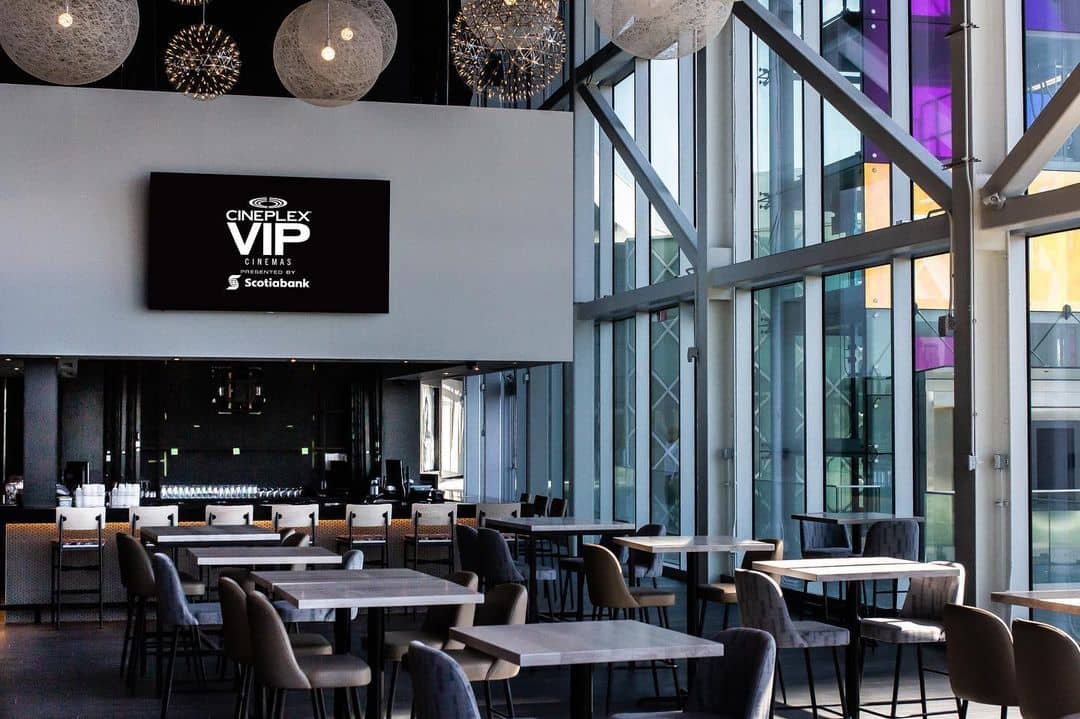 Santa must have come early this year because we have good news for you! The golden age of cinema is coming back in a big way as VIP Cineplex is going to change the way you enjoy your evening in Burnaby.
VIP Cineplex puts together all the lux cinema comforts, plus a sweeping range of food and drink options to accompany your movie-going escape. Order a healthy salad bowl, a juicy burger, or even a glass of wine and have them delivered to your leather recliner.
The auditorium at VIP Cineplex comes in a modern concept. Each polished leather lounger comes with a side table so you can enjoy your meal and watch a movie in the best comforts of home. Its detailed high definition projector guarantees a killer view no matter which seat you're at. Since VIP Cineplex is licensed to sell alcohol, only visitors of 19 and above are allowed in.
Address: 3106, 1920 Willingdon Ave Unit 31-06, Burnaby, BC V5C 0K3.
3. Score a Strike at REVS Bowling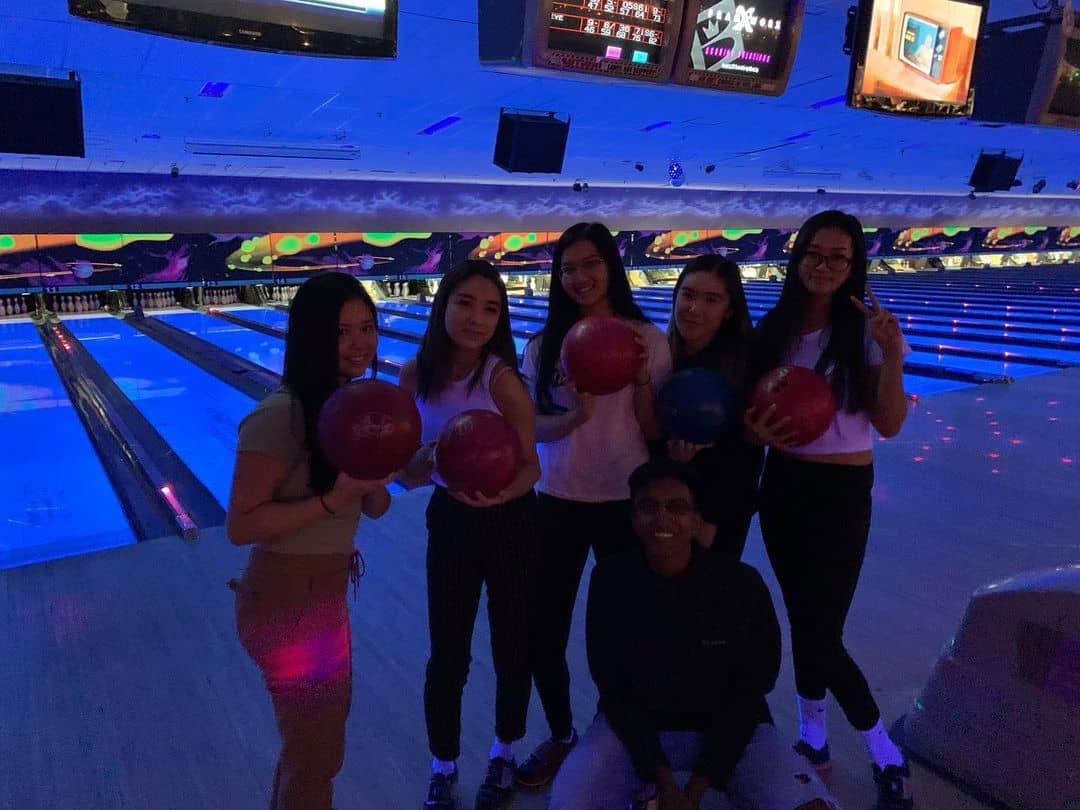 Reserve a lane at REVS Bowling and Entertainment Centre to wrap your day up! Grab your friends out for a challenge, test your skill and enjoy a little happiness at the end of the day. REVS offers cosmic, electric bowling, a fitness center, and many other fitness facilities.
Checking in with REVS means you're about to visit Western Canada's largest 10 pin bowling alley. This is an awesome stress-relieving area to soak in tunes and revel in some mouthwatering bites to settle your tired cores. REVS has insanely good handcrafted pizza served up at Striker's Bar. It's open full week from 11 am till midnight.
Address: 5502 Lougheed Hwy., Burnaby, BC V5B 2Z8.
4. Decompress with a Late Night Karaoke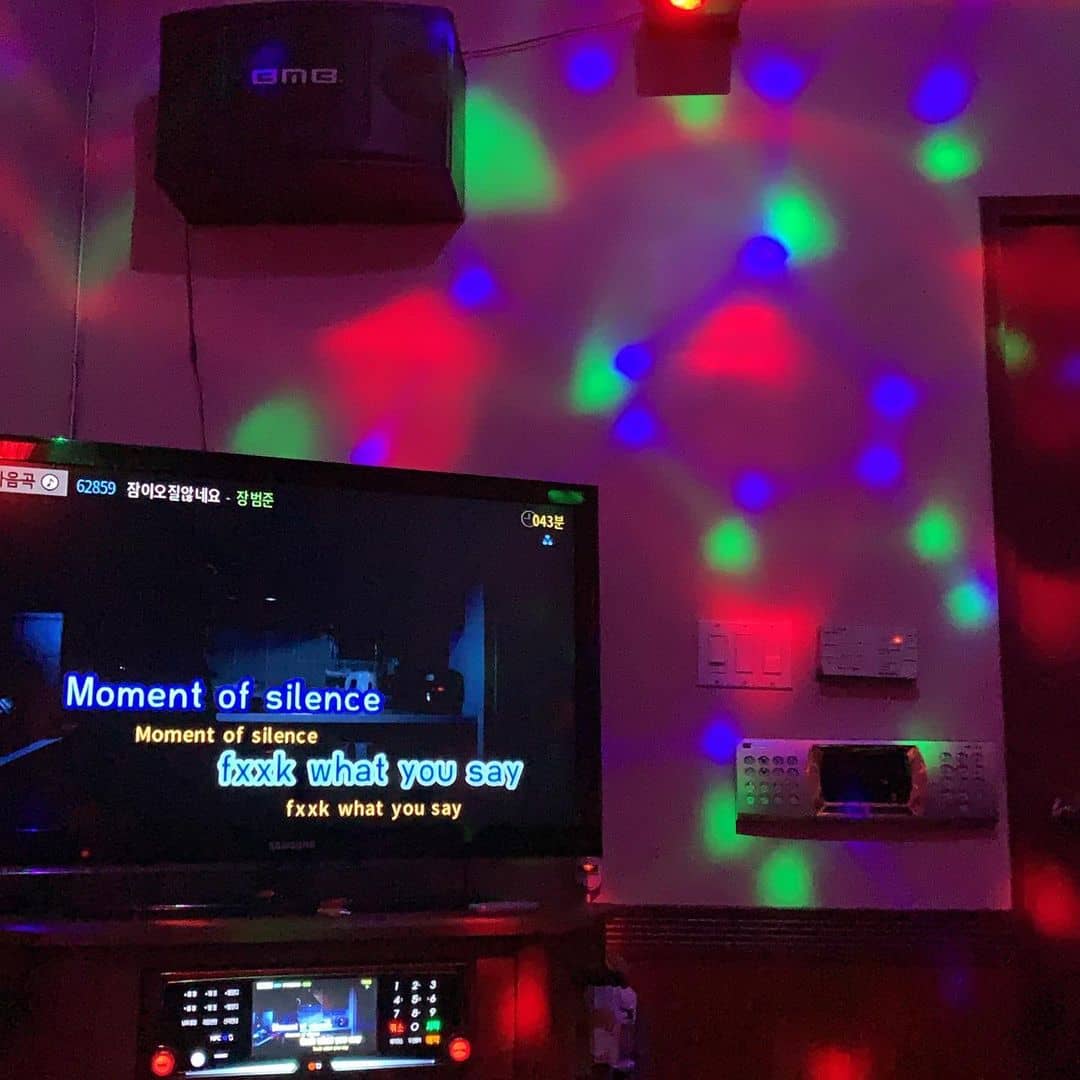 Late-night karaoke is fun, and it's even more fun if you have friends around and be as silly as you want. The best KTV lounges will give you the best comfort of home, letting you laze back on a comfy sofa and sing your heart out with the latest hits.
Burnaby is no short of stellar karaoke places to unwind after a long day at work. One of the heavyweights here is Metro Max. Located at 5912 Kingsway, it has welcomed music junkies for years, flexing their vocal cords until 3 am on the weekends. Metro Max is next door to The One, a highly visited dining room where you can enjoy boba tea and Taiwanese comfort food before you sing.
Address: 5912 Kingsway, Burnaby, BC V5J 1H2.
Another outstanding spot to enjoy Burnaby evening is Galchae. Nestled at 5679 Imperial Street, Galchae boasts an extensively updated song bank that ticks all the boxes of your favorite hit list. Its unlimited popcorn is their ace in the hole that helps you recharge during the session.
Address: 5679 Imperial St, Burnaby, BC V5J 1G1.
If you want to spend the night in a deluxe environment, The Great Bear Pub is perfect to pair a delicious modern pub menu and a pint with your hits.
Address: 5665 Kingsway, Burnaby, BC V5H 2G4.
5. Make a Memorable Night at Firefighter Public House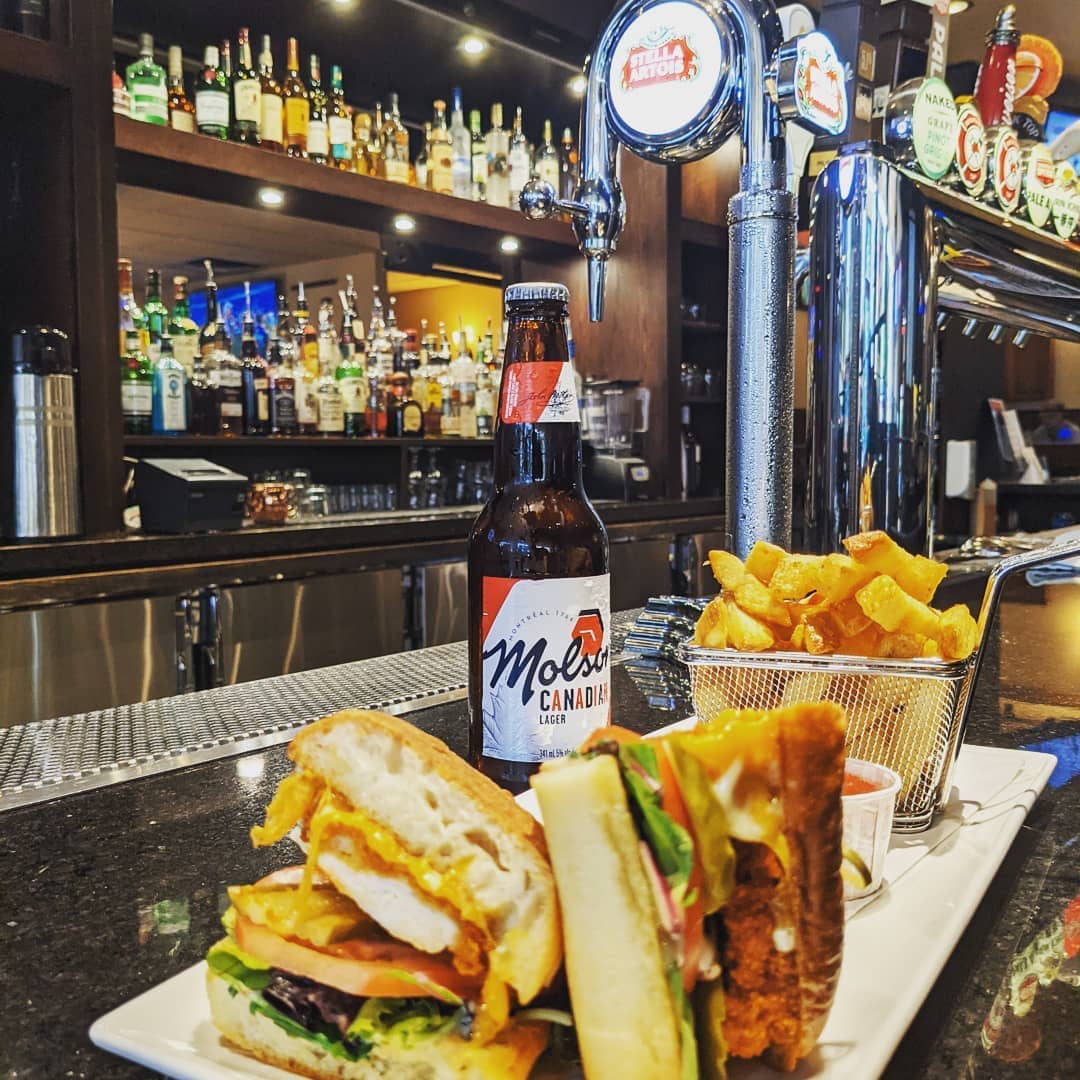 Taking root as a private social club for Burnaby and Vancouver firefighters in 1990, Firefighter Public House today has transformed into a casual pub, where live music and an exceptional menu are waiting to fulfill your night.
Firefighter Public House gives you the best pub grub to call it the day. Live music on weekends, hand-crafted and ethically sourced comfort food, fresh beers spilling from the taps and cellar wines – you name it!
Whenever there's a big sports night and your favorite team is on the screen, drop by Firefighter Public House, find a seat in front of a large TV and grab an ice-cold Old Milwaukee to unleash your sports spirit!
Pool tables and a patio are also available to welcome you with friends.
Address: 6515 Bonsor Ave, Burnaby, BC V5H 3E8.
Website | Facebook | Instagram
6. Ride a Wave of Wins at Grand Villa Casino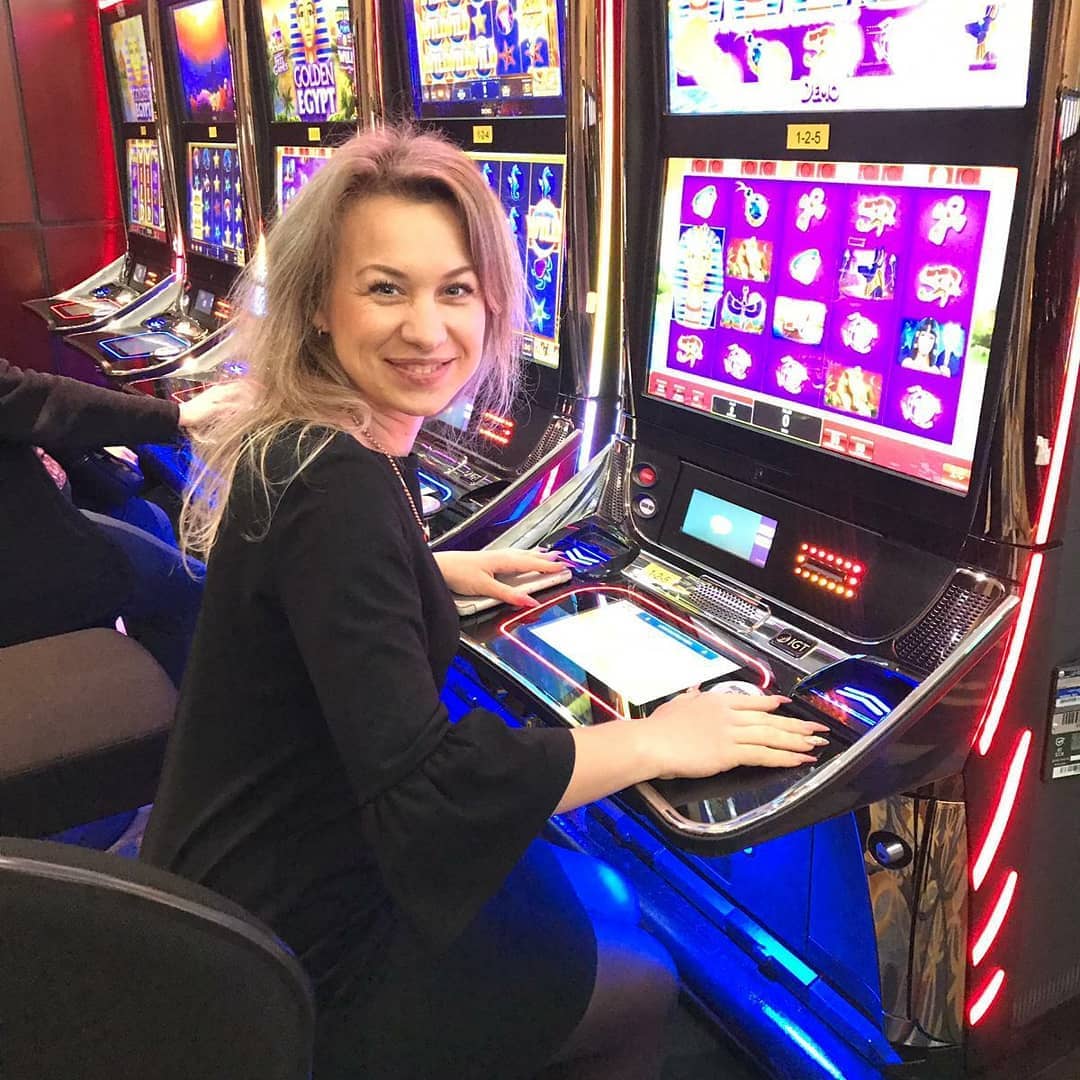 Looking to test your luck before the day ends? Let Grand Villa Casino in Burnaby give you a hand! Grand Villa Casino offers a plush gaming experience assisted by outstanding dining and live music. There are tables, slots, pokers and a VIP room if you want to host an exceptional gaming night.
The slot area comes in a full selection that starts anywhere between $0.01 to $1.00. It's located on Level 2 at the top of the escalator boasting a sweeping range of 50 different games from Dragon Link to JJBX Rising Fortunes. For higher stakes, test out the luxurious Lions Room, Cypress Room, Privé Room, and private gaming salons.
Head down to the Pulse Arena on the lower level near Personas and Centro Bar to indulge in a wide range of automated, live, and video gaming options including Blackjack, Roulette, Baccarat, Sicbo, and Craps.
Seeking for a simple, lower betting option? Check out Alpine Bar + Gaming Lounge to dabble in the fun while sipping on handcrafted cocktails and small plates cuisine.
Address: 4331 Dominion St, Burnaby, BC V5G 1C7.
Website | Facebook | Instagram
7. Soak in the Views at Burnaby Mountain Park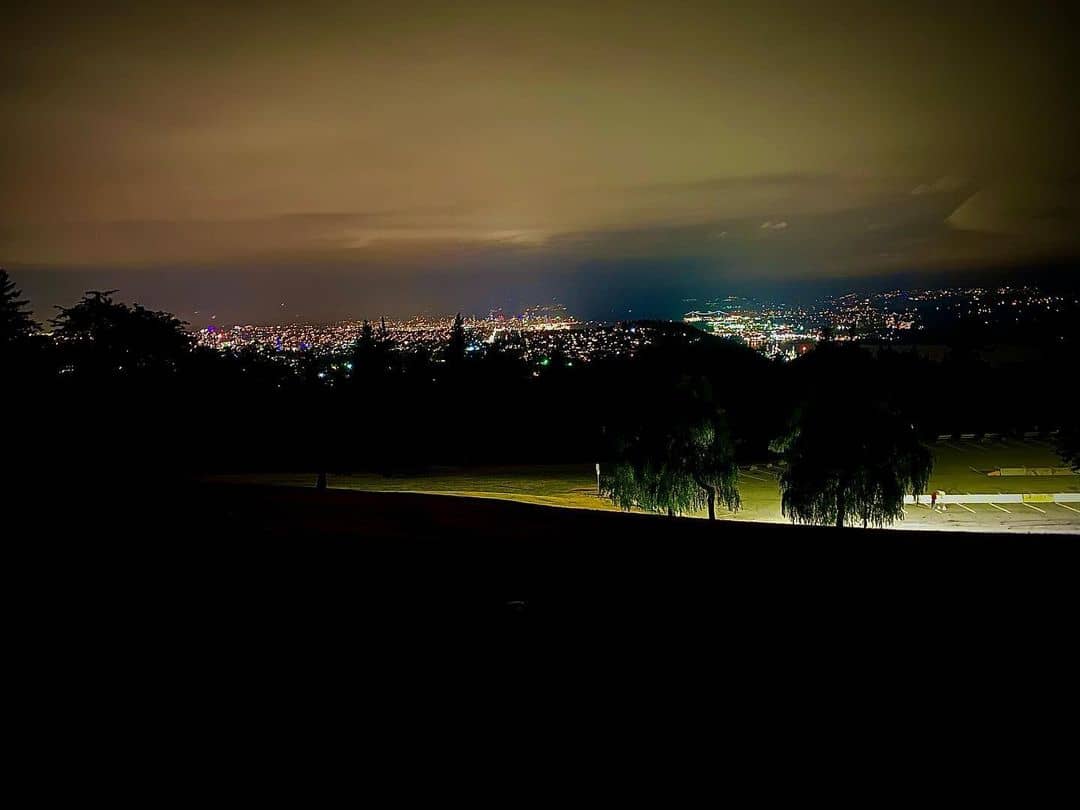 Nothing guarantees a higher level of romance than a dazzling view at night from the top of a mountain. Soaking in a sweeping city view is the best therapy to put you in a good mood before bed. If this is what you're looking for, head out to the top of Burnaby Mountain Park and get awestruck by the gleaming vista of the city and Vancouver's coast in the dark.
Address: 100 Centennial Way, Burnaby, BC V5A 2X9.
8. Take Your Kids out to Burnaby Village Carousel (currently closed)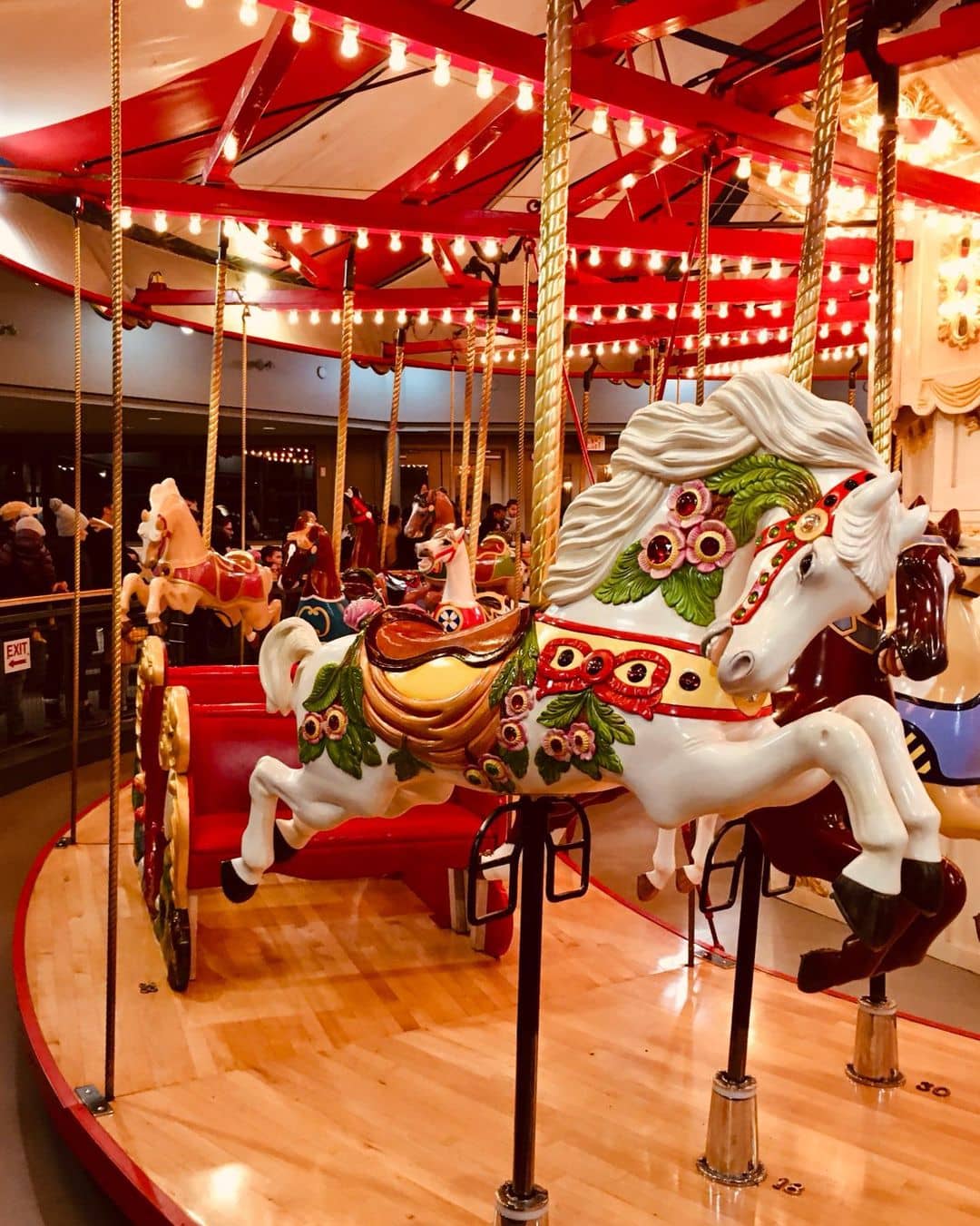 It's not just a carousel, it's a vintage machine dating all the way back to 1912!
This C.W. Parker Carousel is a big hook for families with kids. Spinning fast in one swift motion is fun but the real joy doesn't stop there. The claps, the cheers, the talking, and the light-hearted sound of carousel music make it even more fascinating for those juniors. Even when it rains that day, nothing can stop you from enjoying it to the fullest.
Aside from the carousel, there are performances, displays, and antique items set out in a lit-up environment. If you look for a classic fun night out in Burnaby to give your family a good time, Burnaby Village Museum is the place to belong.
Address: 6501 Deer Lake Ave, Burnaby BC V5G 3T6
9. Ride a Glow-in-the-Dark SeeSaw at Brentwood Plaza
Seesaw has never been more fun and engaging. Your favorite childhood leisure is back on stage with a modern twist of cutting-edge technology.
Here at Brentwood Plaza, the Impulse seesaws become a popular time killer for local citizens. The built-in glowing lights and speakers are switched on with every repeated up and down.
These glow-in-the-dark seesaws are rooted in Montreal and have toured the world's largest metropolises such as London, Brussels, and New York before landing at The Amazing Brentwood in Burnaby.
This highly immersive and engaging recreational activity is available throughout the day from 10 am to 10 pm.
Address: 4567 Lougheed Hwy., Burnaby, BC V5C 3Z6.
Website | Instagram
10. Have Your Blood Run Cold with Fright Nights at Playland (October only)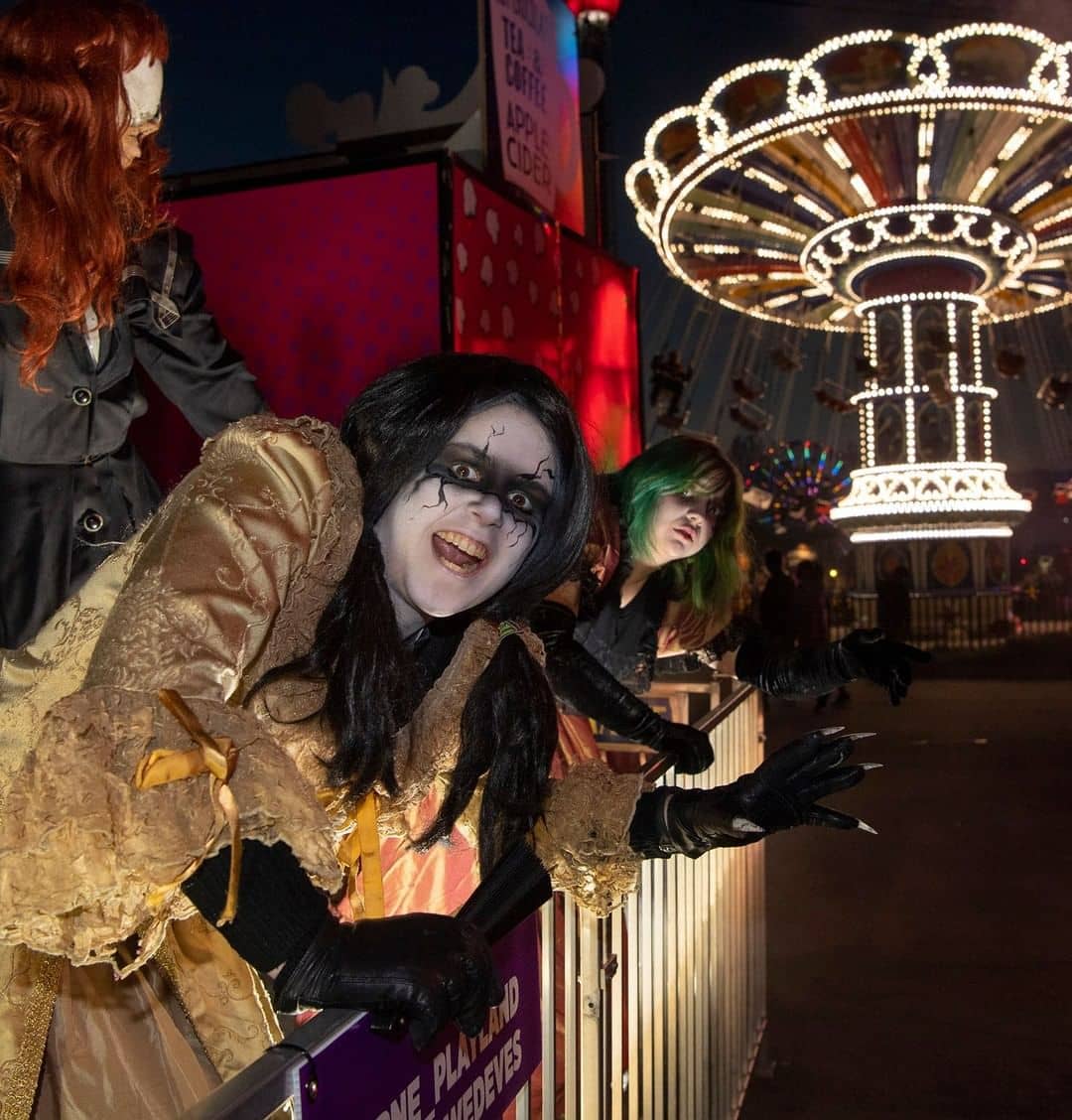 Your favorite spine-tingling night out makes a special comeback to PNE Fair every Halloween season. When October comes every year, the PNE Fair at Playland is soaked in an eerie atmosphere as the whole area transforms into a Halloween-themed experience.
There are thrill rides, creepy décor, scary characters, and live performances waiting for you at every turn. You can spend the whole night finding re-animated dolls or escaping from mutant carnivores and terrifying monsters.
Whenever you get sweaty from all those running and jump scares, don't forget to soothe your soul with a pumpkin candy floss, Monster Munch popcorn, and some deep-fried Zombie Fingers made of melted Kit Kats.
Tickets to Fright Nights must be booked in advance, and only visitors from seven and above can access. Costumes, face paint, and full face masks must be left at home.
Address: Hastings Park – 2901 E Hastings St, Vancouver, BC V5K 5J1.
Website | Facebook | Instagram
11. Hit up a Hookah Bar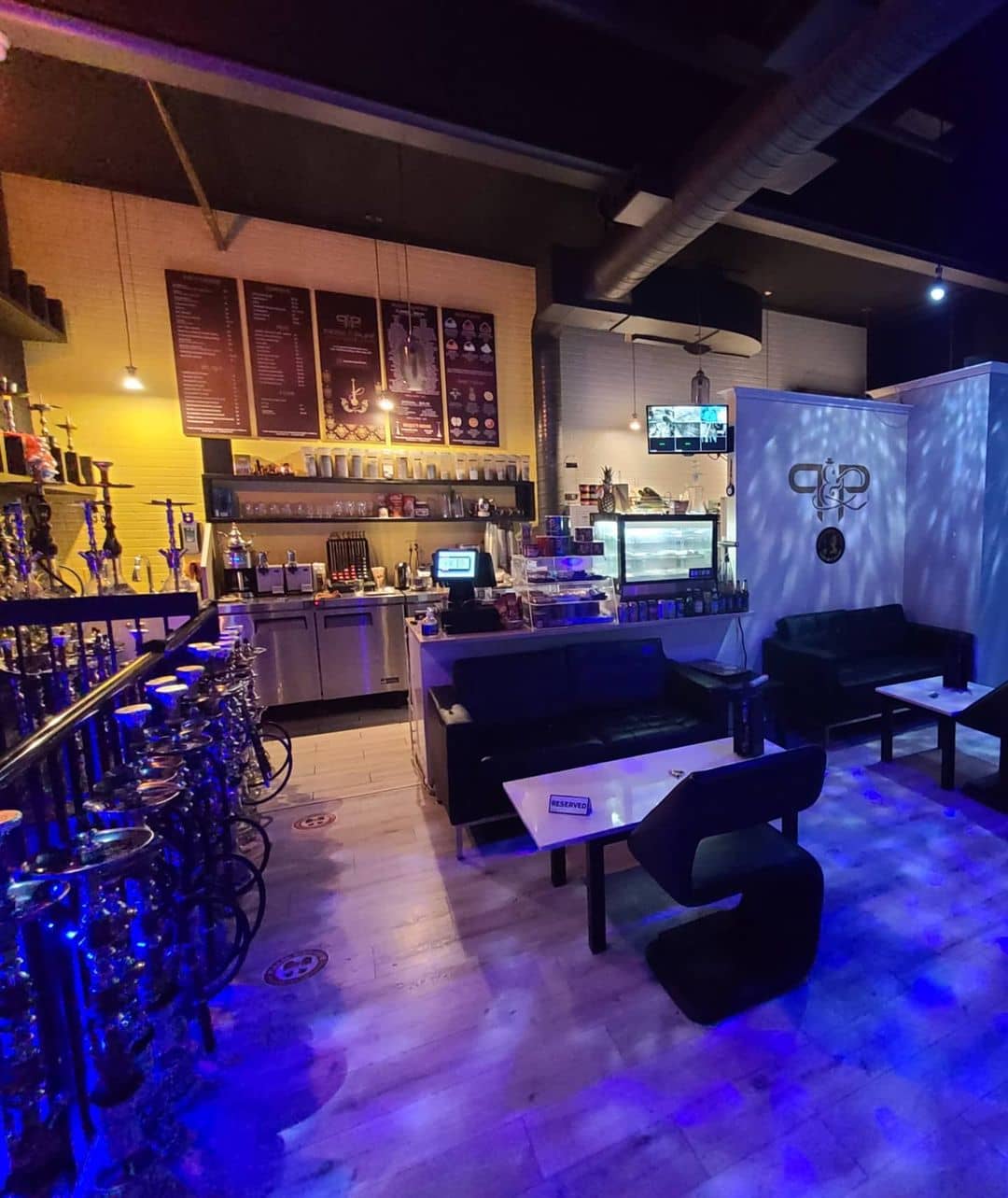 The joy of inhaling pleasantly flavoured shisha and sipping on a drink with friends in a dimly lit lounge caps off your night in the most relaxing way.
After a rough and tiring day, pop into Bula Lounge to enjoy some of the most luxurious hookah flavors such as Poland's "wookah" or the Czech Republic "Shisha Original".
Address: 4027 Hastings St, Burnaby, BC V5C 2J1.
Website | Facebook | Instagram
Open from 3 pm to 1 am at 7670 6th street, Perk & Puff introduces a homey atmosphere so you can wind down with the finest flavors and longest bowls.
Address: 102-7670 6th St, Burnaby, BC V3N 3M7.
Website | Facebook | Instagram
If you're looking for a traditional flare with classic Middle Eastern cuisine, Kayan Shisha Hookah Café will send you to cloud nine.
Address: 5593 Kingsway, Burnaby, BC V5H 2G3.
12. Taste a Boutique Brew at Dageraad Brewing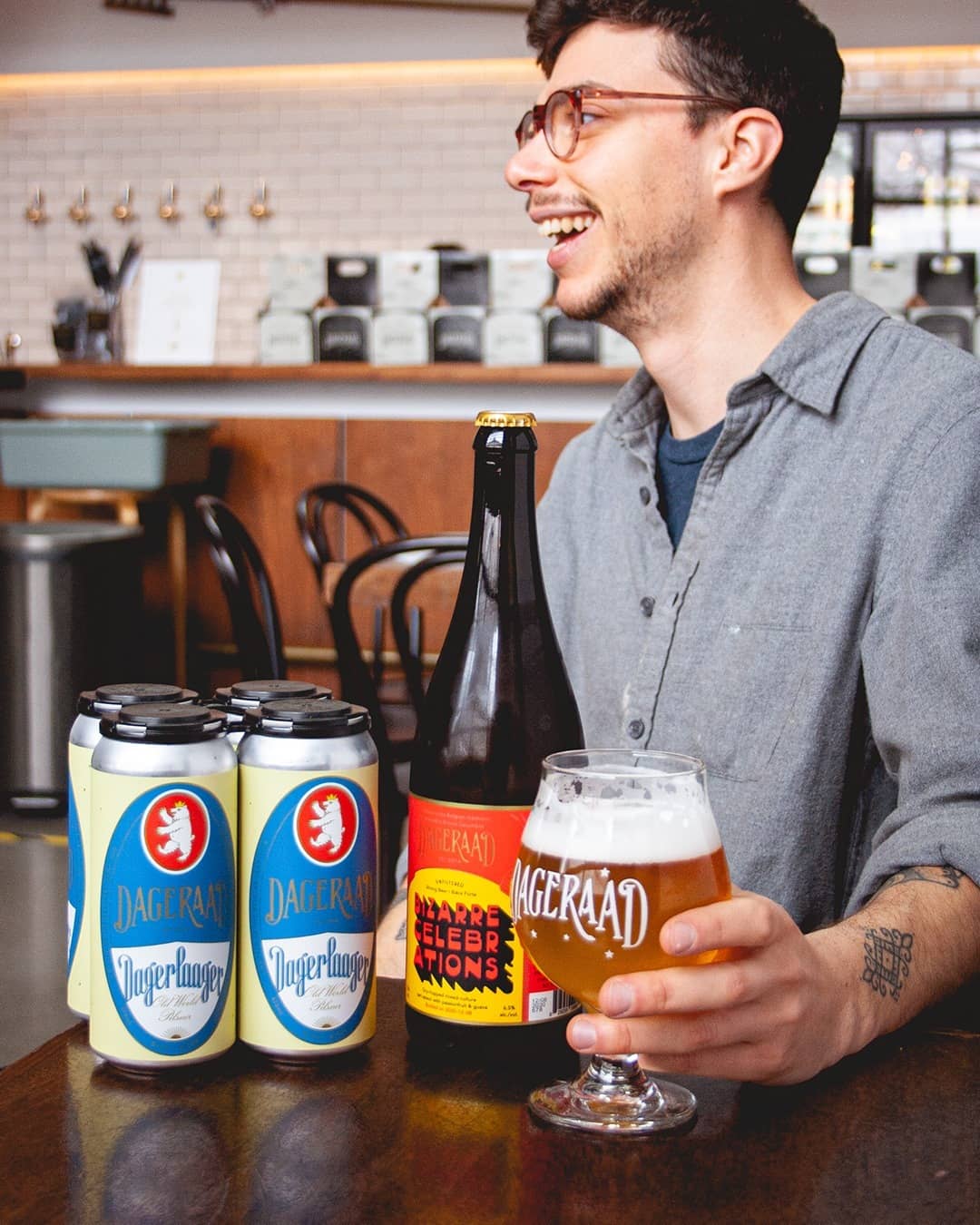 Award-winning Belgian-inspired beers spill straight out of a stemmed tulip, pour down into your IPA glass, and create an elegant bubble wall kissing on the lips. That's what happens every night at Dageraad Brewing, where hordes of beer lovers drop by, socialize and have themselves transported to another time and space.
At Dageraad Brewing, you won't find 27 IPAs as the rest of other breweries in the Lower Mainland. Instead, you will find a beer just for you! Either it's sour, fruity or even both, Dageraad Brewing brings out unique flavors from each of their taps to keep you coming back every night.
What's more, Dageraad Brewing welcomes all fluffy friends so you can find a chill-out place to dine out with your pooch.
Address: 3191 Thunderbird Crescent #114, Burnaby, BC V5A 3G1.
Website | Facebook | Instagram
13. Drink Cocktails, Play Pinball and Darts at Lougheed Village Bar & Grill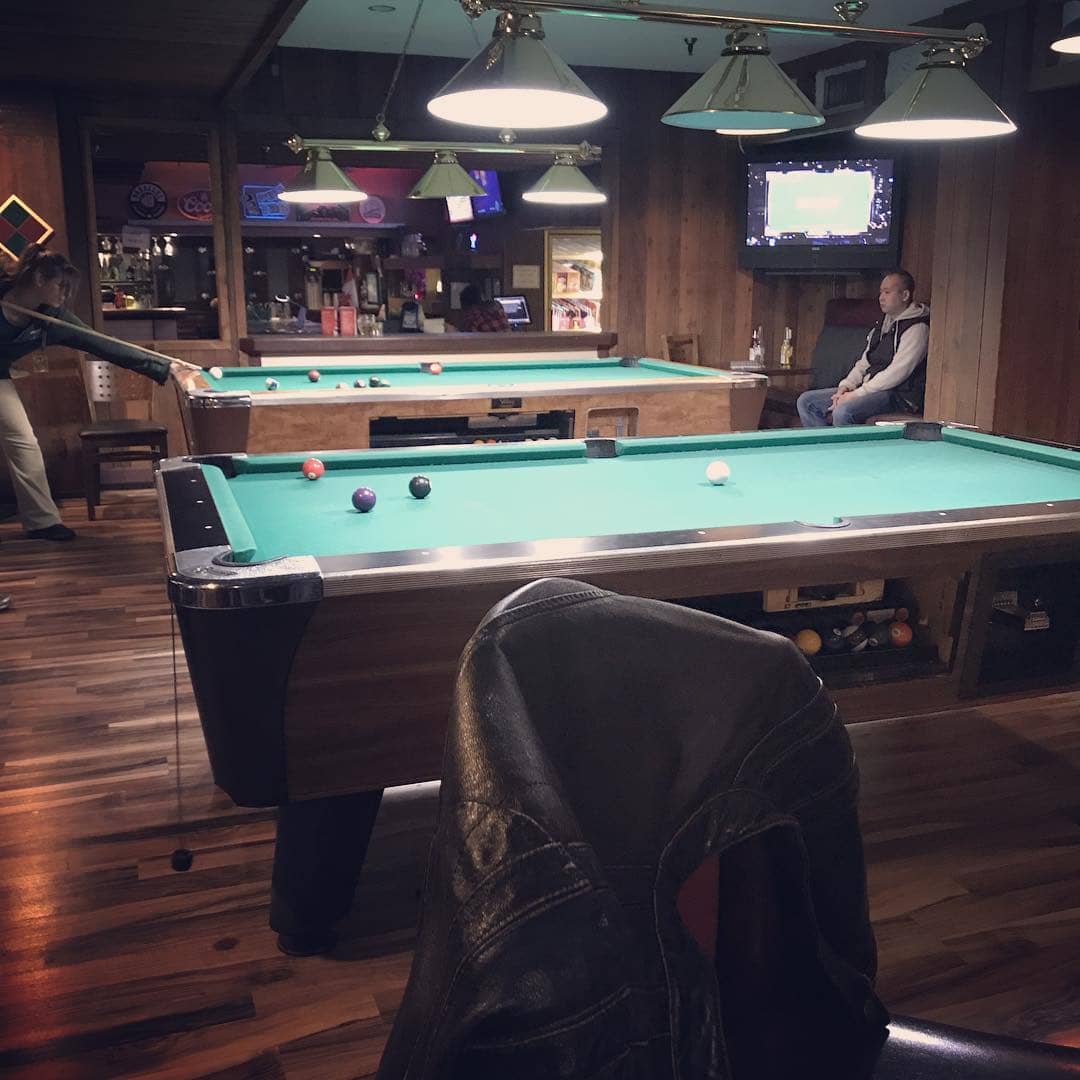 Sometimes, all you need for a good evening to wind down is somewhere secret to hide out with friends before curling up in bed. And in Burnaby, the low-key watering hole of your dream is tucked away at a cul de sac off the Lougheed Highway. Lougheed Village Bar & Grill whips up incredible cocktails, serves up a fantastic homemade burger and crispy chicken wraps in a funky underground den.
This is where you find a good mix of people every night, from local pub-goers to SFU students looking to enjoy a great night by the pool tables, jukebox, pinball, and darts. The low ceiling, wooden furniture, and leather finishes also bring out an old-style décor of a true Canadian bar.
Address: 9304 Salish Ct, Burnaby, BC V3J 7C5.
Still on the way looking for a low-down of an epic Burnaby vacation? Combine these best things to do in Burnaby to round up your own full-day itinerary!