Looking for the best things to do in Vancouver at night? You're in the right place!
This city is home to a wide array of fun things to do that only come alive after dark. Whether you're a first-timer to the city or making up for a hectic workday, nightlife in Vancouver is ready to pamper your soul.
In this ultimate list of the 20 fun things to do in Vancouver at night, we filter them down into year-round and seasonal activities so you don't have to.
Fun Things to Do in Vancouver at Night:
Year-round Things to Do in Vancouver at Night
1. Seek Late-Night Eats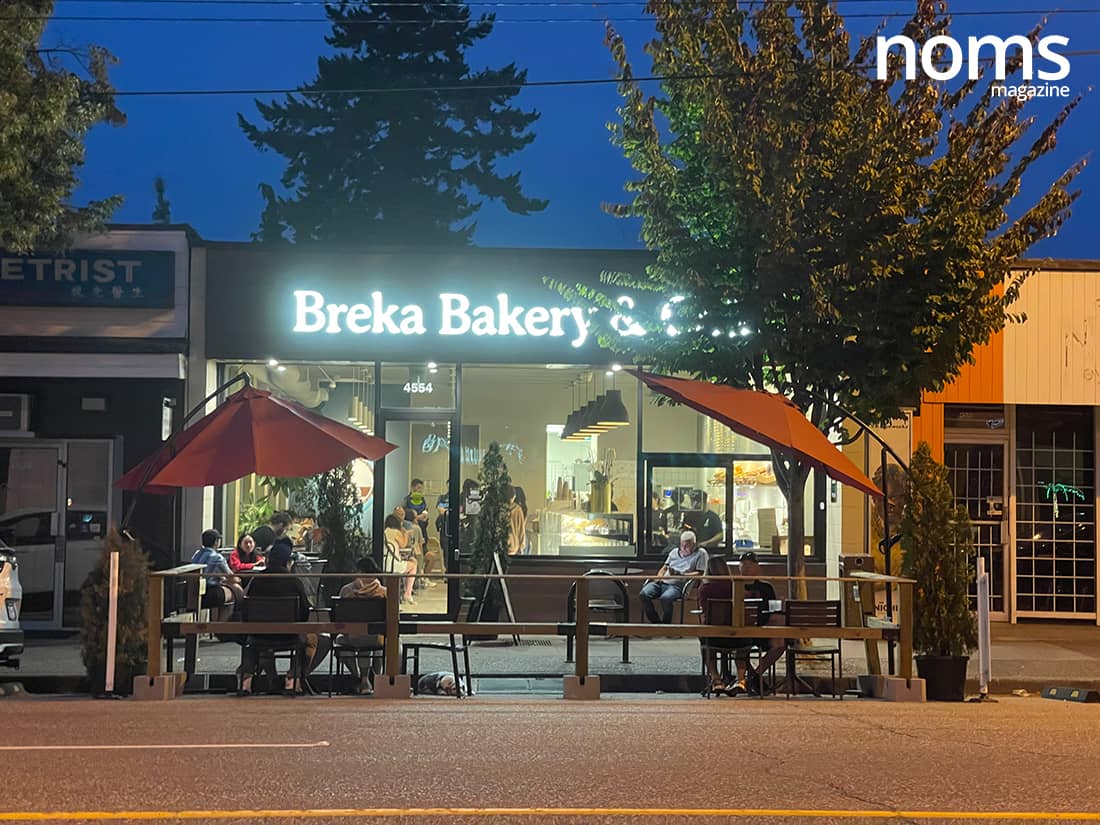 Seeking late-night bites is part of the fun! From post-drinking Phở that rescues your hangover to tres leches pancake to keep up with your homework night, these 12 best late-night food spots in Vancouver have your back!
While the finger-licking-good fried fritters at McDonalds are a staple in town, it doesn't do enough justice when it comes to maximizing the joy of incredibly specific cravings when it's past midnight.
A perfect alternative for chicken lovers is Zabus Chicken down Robson Street. Their Sweet Fried Chicken (Yang Nyum) draws crowds day and night.
If you're in the mood for some comfort food that puts you to bed for a good night after blaring out your vocal track at a KTV, head into Lucy's Eastside Diner! Mac N' Cheese, Pulled Pork Hoagie, Lucy's Meatloaf, and Cinnamon French Toast are all the signatures.
2. Hit The Arcades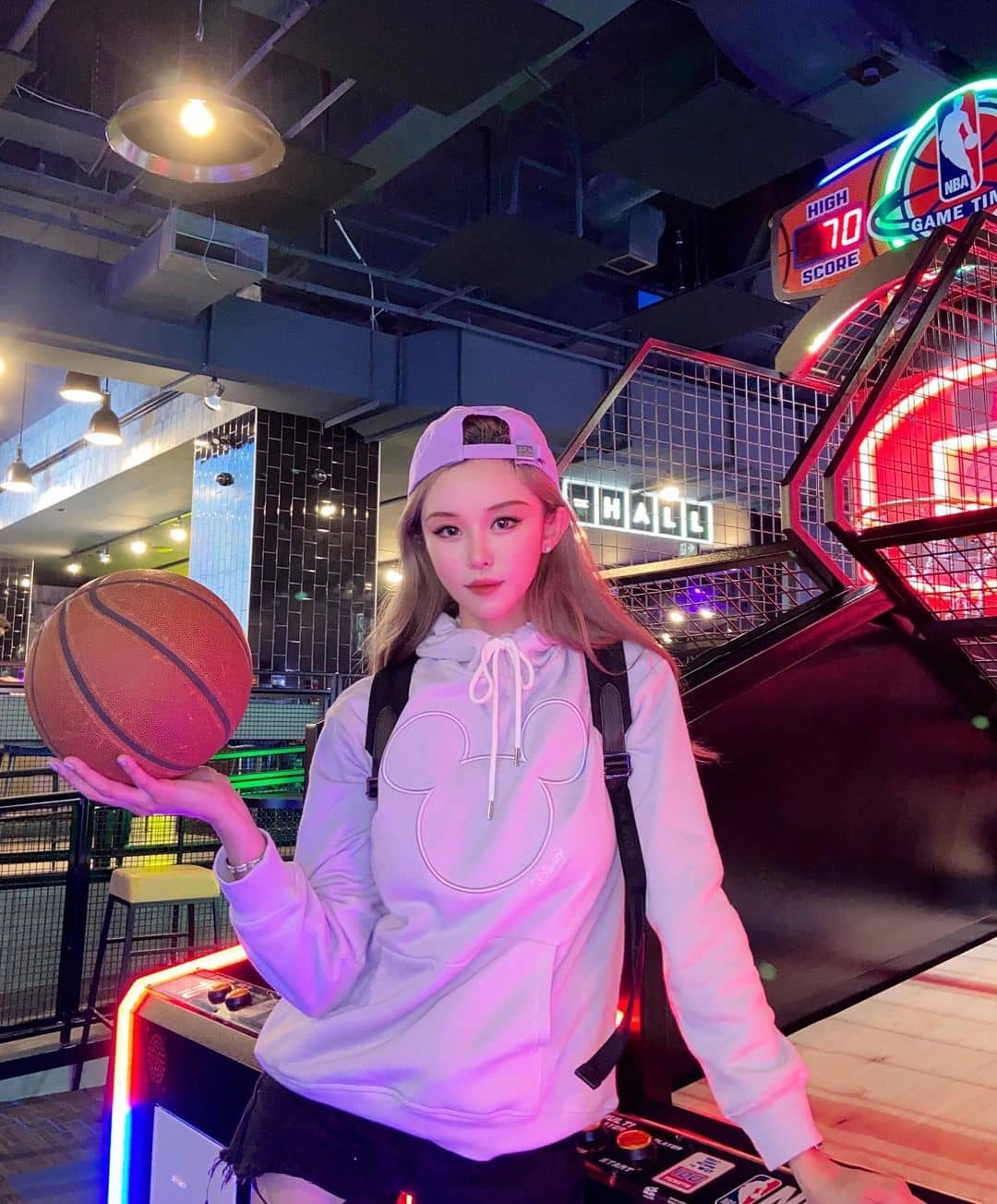 No matter if it's a get-together with your besties or an after-work therapy, the best arcade spots in and around Vancouver offer a unique gaming experience you can't get at home.
My favourite? Oh, you'll never get enough of Glitch Retro! This W Broadway gem draws crowds with their specialty drinks in a 90s-inspired lounge. Their 4000-square-foot space is flooded with games, couches, booths, and even Nintendo and PlayStation that you get to try for free.
About 20 minutes east of Vancouver by car, The Rec Room in Amazing Brentwood is a family-friendly spot where their game machines are constantly changed by season without costing an arm and a leg.
South of Burnaby in Metrotown, CHQ has a strong sense of community where almost every player knows each other.
Less than 20 minutes south, eSpot is frequent for Richmond arcade fans. It's larger than CHQ in size with a staggering collection of nearly 100 machines to play, including Jubeat if that's your thing!
Glitch Retro Arcade Bar
Address: 2287 W Broadway, Vancouver, BC V6K 2E4
Website | Facebook | Instagram
The Rec Room
Address: 1920 Willingdon Ave Unit 2106, Burnaby, BC V5C 0K3
CHQ
Address: Metropolis at Metrotown, 4700 Kingsway, Burnaby, BC V5H 4N2.
eSpot
Address: 8181 Cambie Rd. #1000, Richmond, BC V6X 3X9
Website | Facebook | Instagram
3. Have A Brain Exercise At An Escape Room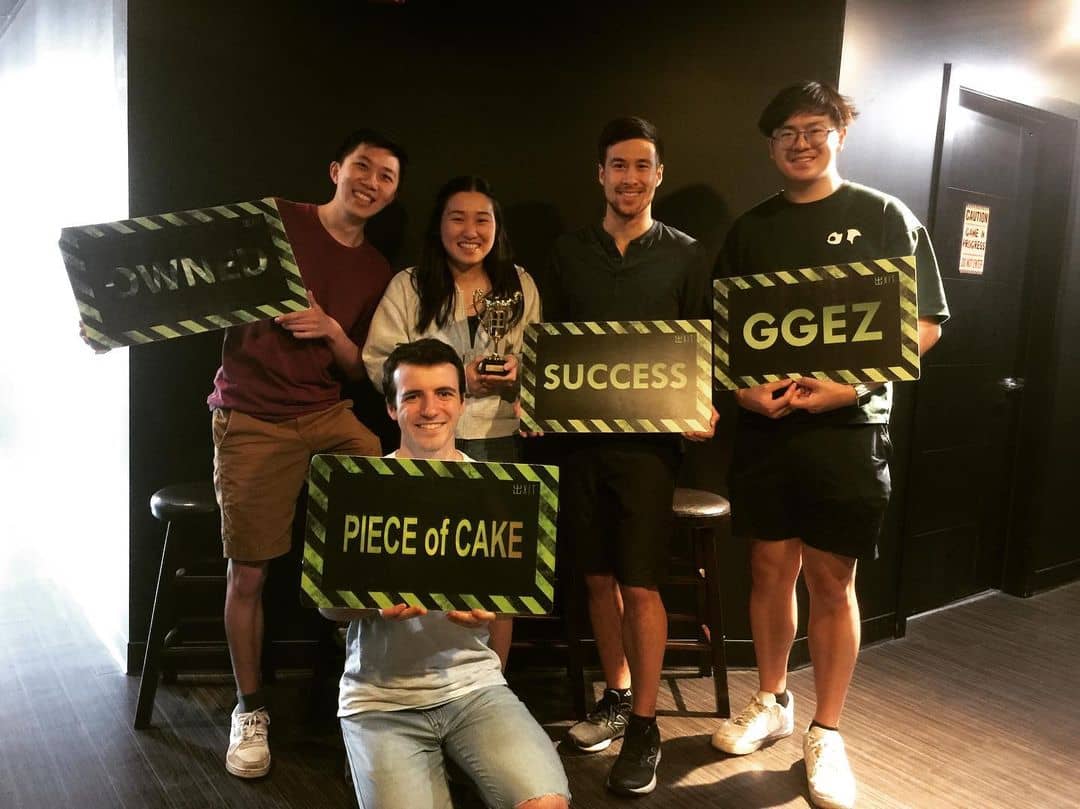 Get your adrenaline pumping and your heart racing! The best escape rooms in Vancouver are mostly located in Gastown and Yaletown.
Smack dab in the heart of Vancouver, i-Exit is a household name where European-influenced themes give the game a fresh spin. There are four different themes in store, each of which lasts an hour with a maximum group size fixed at six.
Drive further south to the Mt Pleasant neighbourhood and park your car on W Broadway. Right here, EXIT is the largest escape room gaming company in Canada.
This good old classic brand keeps you hooked with its thrilling themes that are periodically updated and block you off for 45 minutes. For a tougher call, opt for Avalanche and lock yourself in a cabin amidst a snowstorm.
i-Exit
Address: 1129 Granville St, V6Z1M1
Website | Facebook | Instagram
EXIT
Address: 309 W Broadway, Vancouver, BC
Website | Facebook | Instagram
4. Take On A Friendly Competition At A Billiards Spot
Call it a low-key indoor date or take on a new hobby, billiards is a fun-packed game to throw a bonding night. New to the scene? No problem!
Relaxing and casual, the drinking hole at Soho Bar & Billiards has repeat customers hooked for good reasons. Well-maintained pool tables are plenty and the ladies behind the bar always serve drinks with a smile.
Marstin Billiards & Snooker Club, meanwhile, has plenty of tables but chances are the friendly staff puts you on the waitlist. Been around for a while and that's why Marstin's always packed.
Wondering why? Well-kept tables with ironed balls polished and generous space do the talking. The friendly and professional staff keep the place chill and family-friendly.
Soho Bar & Billiards
Address: 1283 Hamilton St, Vancouver, BC V6B 6K3
Website | Facebook | Instagram
Marstin Billiards & Snooker Club
Address: 2211 Kingsway, Vancouver, BC V5N 2T6
5. Warm Up Your Vocal Cords At A Karaoke Bar
Let's belt them out and sway to your favourite songs at the best karaoke bars in Vancouver! Robson Street's seen a few with some other heavyweights nestled between the hoods of Chinatown and Japantown.
The Park Pub is a haven for 'home singers' in West End who know exactly how to nail the tunes.
On Tuesday night, the crowds flock here to keep up with their vocal training. Local DJs keep the dance floor on fire while daily specials on the food menu like Gouda Chicken Sandwich and Salt & Pepper Wings make your tastebuds jump for joy.
Seeking a karaoke bar that's open nightly? Book your room with Switch and call it a day!
The rooms are available from 2 pm to 6 pm every day and all day on Wednesday, with Regular and VIP Suites accommodating from two to 25 singers.
The Park Pub
Address: 1755 Davie St, Vancouver, BC V6G 2K6
Website | Facebook | Instagram
Switch
Address: 1339 Robson St, Vancouver, BC V6E 2B1
6. Keep A Pulse On The Best Clubs In Vancouver
Wondering what's so fun about nightclubs? The people in downtown Vancouver are very serious about clubbing. The areas around Granville Streets, Yaletown, and Gastown have no tolerance for negligent clubs.
For a good start, The Roxy Cabaret promises to give you a blast. They surely know how to keep their rotational collection of artists incredible with a fun selection of genres. The smoke machine adds fun to the vibe while everyone from the bartenders to security guys wins hearts.
Looking to game up your birthday party? Book a night at Clough Club and call it a day! The hands-on owner, Joey, always knows how to make the most of your night by catering to your every single need. If you wanna have something extra on the drinks, request your favourite recipes! Their bartenders are keen on whisking special cocktails off the menu.
The Roxy Cabaret
Address: 932 Granville St, Vancouver, BC V6Z 1L2
Website | Facebook | Instagram
Clough Club
Address: 212 Abbott St, Vancouver, BC V6B 2K8
Website | Facebook | Instagram
7. Embrace the Mystical Vibe of Gastown with Lost Souls of Gastown Tour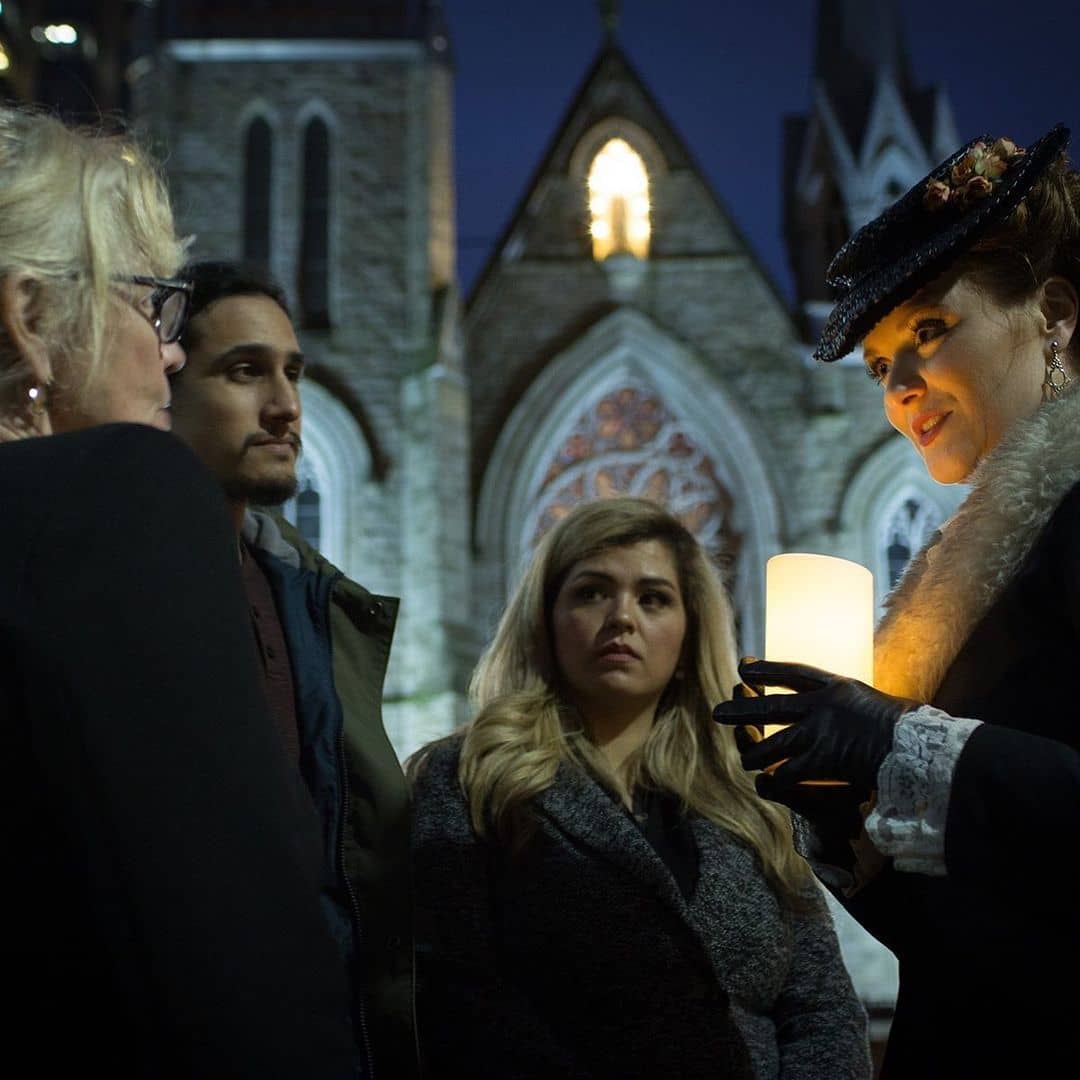 Gastown is a haven for history buffs in Vancouver. This historic town delivers both mystical vibe and the feel of a heritage Europe-influenced neighbourhood.
However, walking down the cobblestone streets flooded with trendy cafes and photogenic spots is not enough to make the most of Gastown.
So, let history do the talking!
Ranked as one of the best Vancouver activities, the Lost Souls of Gastown Tour transports you to the early days of Gastown and makes your flesh creep with the stories of revenge, murder, and crit.
Within two hours, follow a local costumed guide and navigate down the dark alleyways and backside buildings. Be prepared for a bedtime story filled with tales of deadly fire, smallpox, and crimes.
Website | Facebook | Instagram
8. Play Pinball and Arcade Games At Good Co. Bars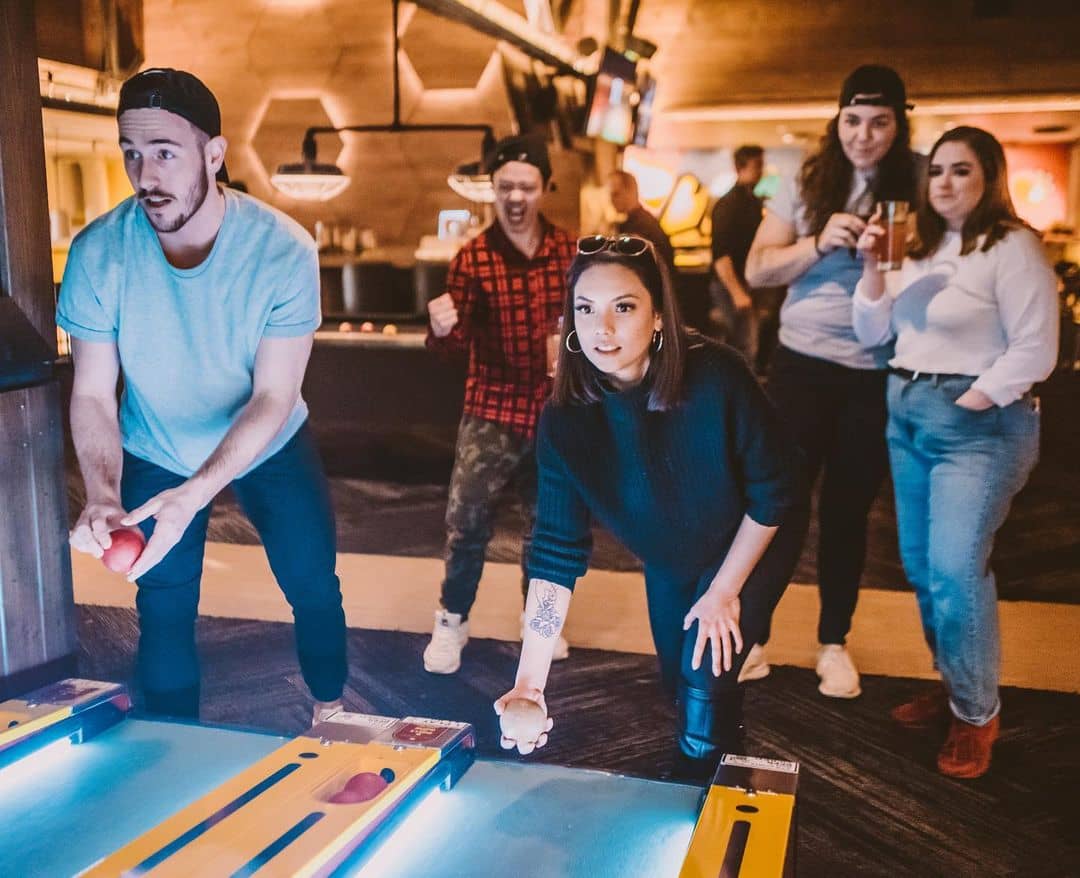 Pinball and arcades are classic evening fun, but have you tried leveraging the experience with decadent cocktails?
Hit up your old friends for a night respite with Good Co. Bars (formerly known as Colony).
The new Colony is now serving patrons at five locations. Three of them are pinpointed in Downtown Vancouver including Granville Street, W Broadway, and Main Street.
Its signature eclectic decor with giant wooden share tables and bench seating has you hooked.
Here at Good Co. Bars, Beer-battered Fries and Baby Back Ribs are fans' favourites. When your food is yet to be served, hit the game lounge and keep up with their foosball, bocce, pinball, and arcades.
Before leaving through the exit, don't forget to wash down with their signature Grouse Grind Cocktail! This fresh tropical spin using Lemon Juice, Lot 40 Rye, and Ginger sends you home with a good-night kiss.
Address: 965 Granville St, Vancouver, BC V6Z 1L3
9. Watch a Live Show at the Best Theater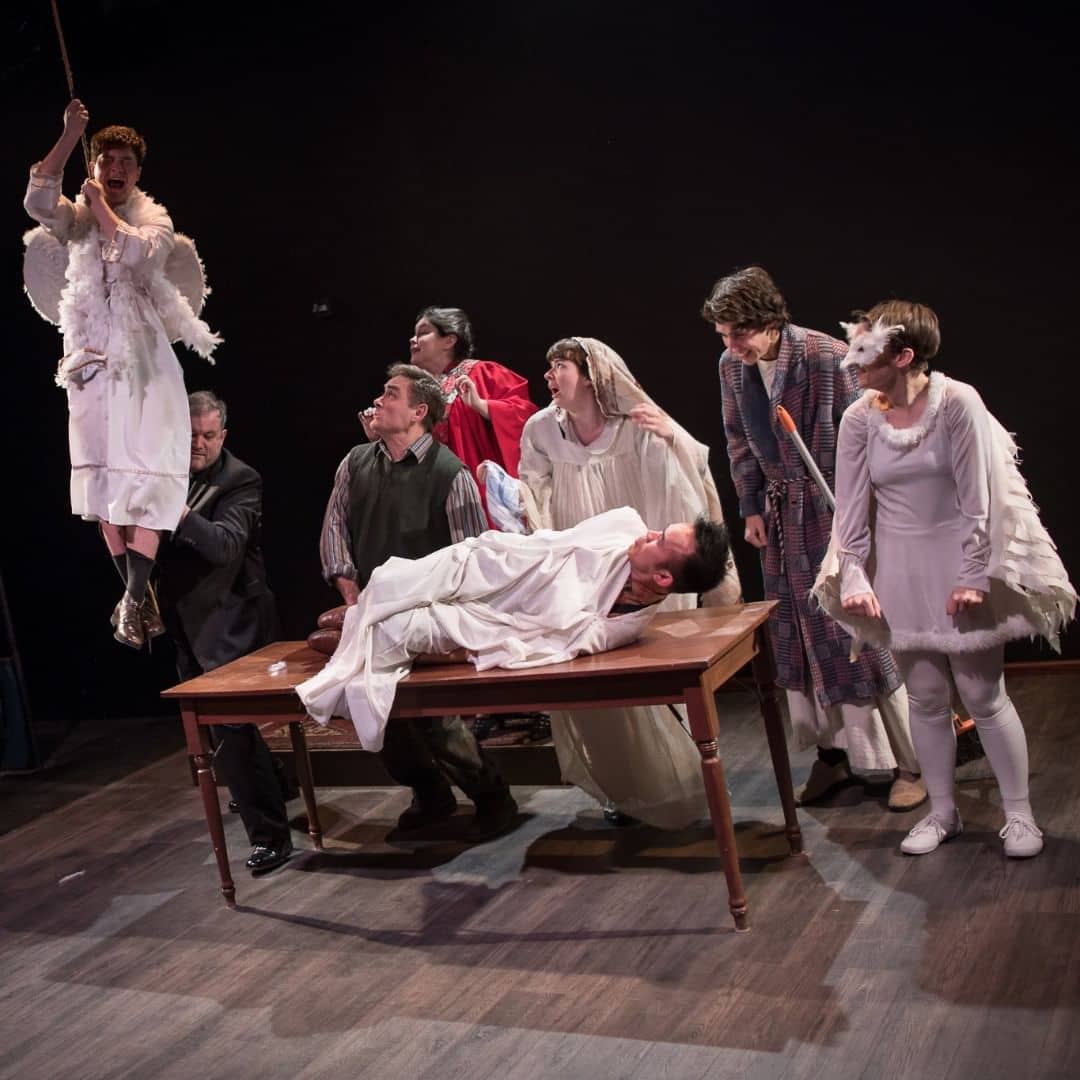 Metro Vancouver is a mecca of live entertainment experiences. Snagging a ticket at Vancouver's most visited theatres will give you a night like no other. You have at least ten event venues to choose from. Each accompanies everything from ballet and arena rock concerts to Shakespearean classics and full-on opera.
Shows with religious themes are hosted frequently at Pacific Theater, a long-standing venue built on the skeleton of a historical church.
Then we have Queen Elizabeth Theater, a household name on Hamilton Street.
This place sees repeated faces from Ballet BC troupes and Vancouver Opera to entertain over 2700 audiences nightly.
Pacific Theater
Address: 1440 W 12th Ave, Vancouver, BC V6H 1M8.
Website | Facebook | Instagram
Queen Elizabeth Theater
Address: 630 Hamilton St, Vancouver, BC V6B 5N6.
10. Watch Sunset from a Dining Cruise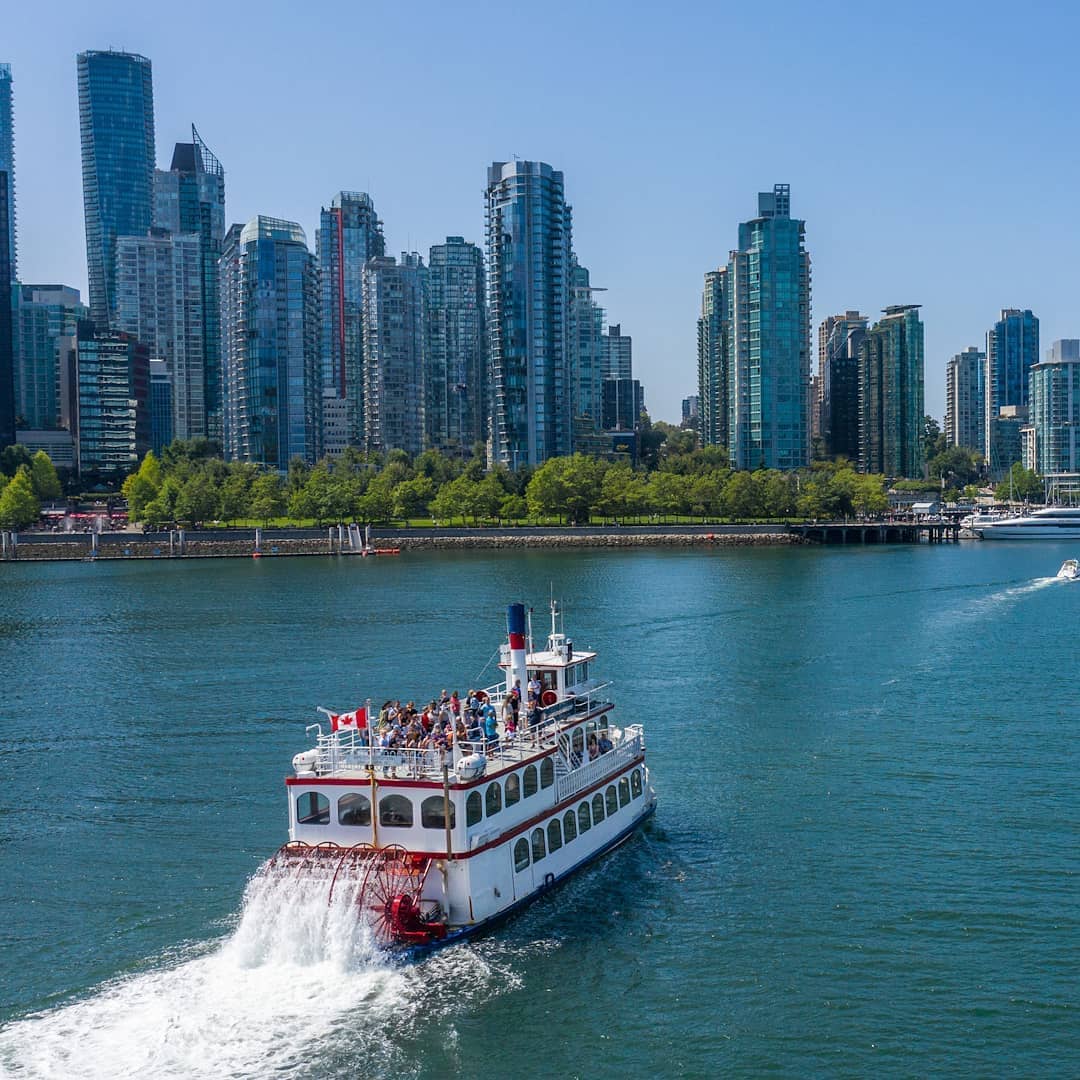 If you're travelling to Vancouver with your loved ones, don't let the romance of Vancouver nightlife go to waste! Harbor Dinner Cruise gives you a date like nowhere else.
Look out onto Vancouver's finest waterfront vista as this leisurely dinner cruise sails you through the sparkling North Shore mountains and West Vancouver skyline at a distance.
Freshly made buffet, nostalgic orchestra, and dazzling waterfront view come together to enhance your nightlife experience in Vancouver. More than ten selective dishes are served using seasonal produce. Plus, vegetarian options are accommodated with advance notice.
The tour lasts for two hours to wind up your night on a high note. This experience  is suitable for all ages.
Diners from as young as two years old up to 60+ are all welcomed aboard.
Address: 501 Denman St, Vancouver, BC V6G 2W9.
Website | Facebook | Instagram
11. Get Roasted by a Comedian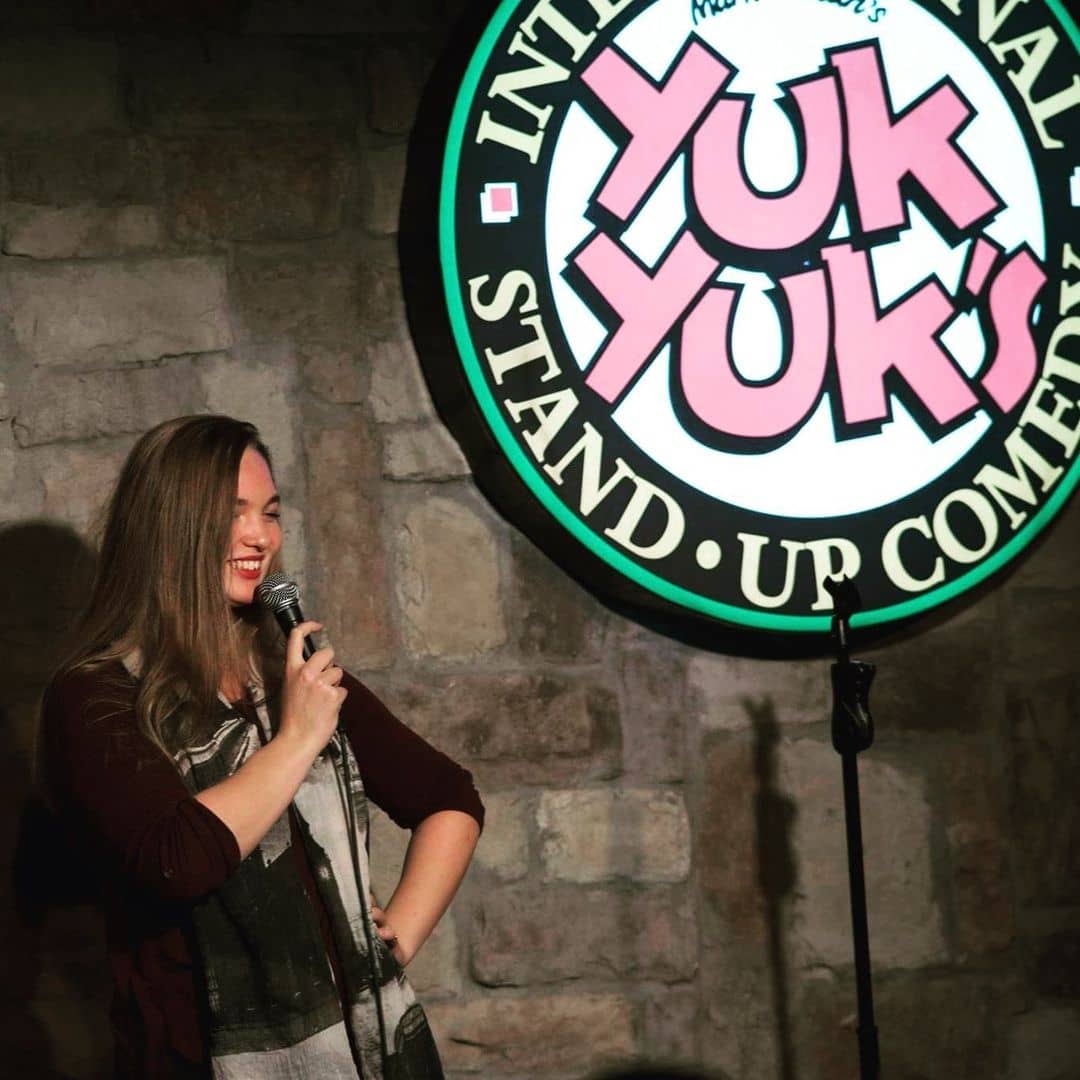 Getting weary after a long day sightseeing? It's about time to sit and indulge in rib-tickling laugh actions with Vancouver local and international jokesters!
Yuk Yuk's Comedy Club has seen both big names and amateur talents who are ready to crack you up with just a few lines.
Once or twice a week, the best Canadian comedians keep the night young and have 100 occupied seats in awe.
Open mic nights are saved for Wednesday. Snacking is offered with a rotating menu changed by show dates.
Yuk Yuk's Comedy Club
Address: 2837 Cambie St, Vancouver, BC V5Z 3Y8.
Website | Facebook | Instagram
12. Go Shopping on Robson Street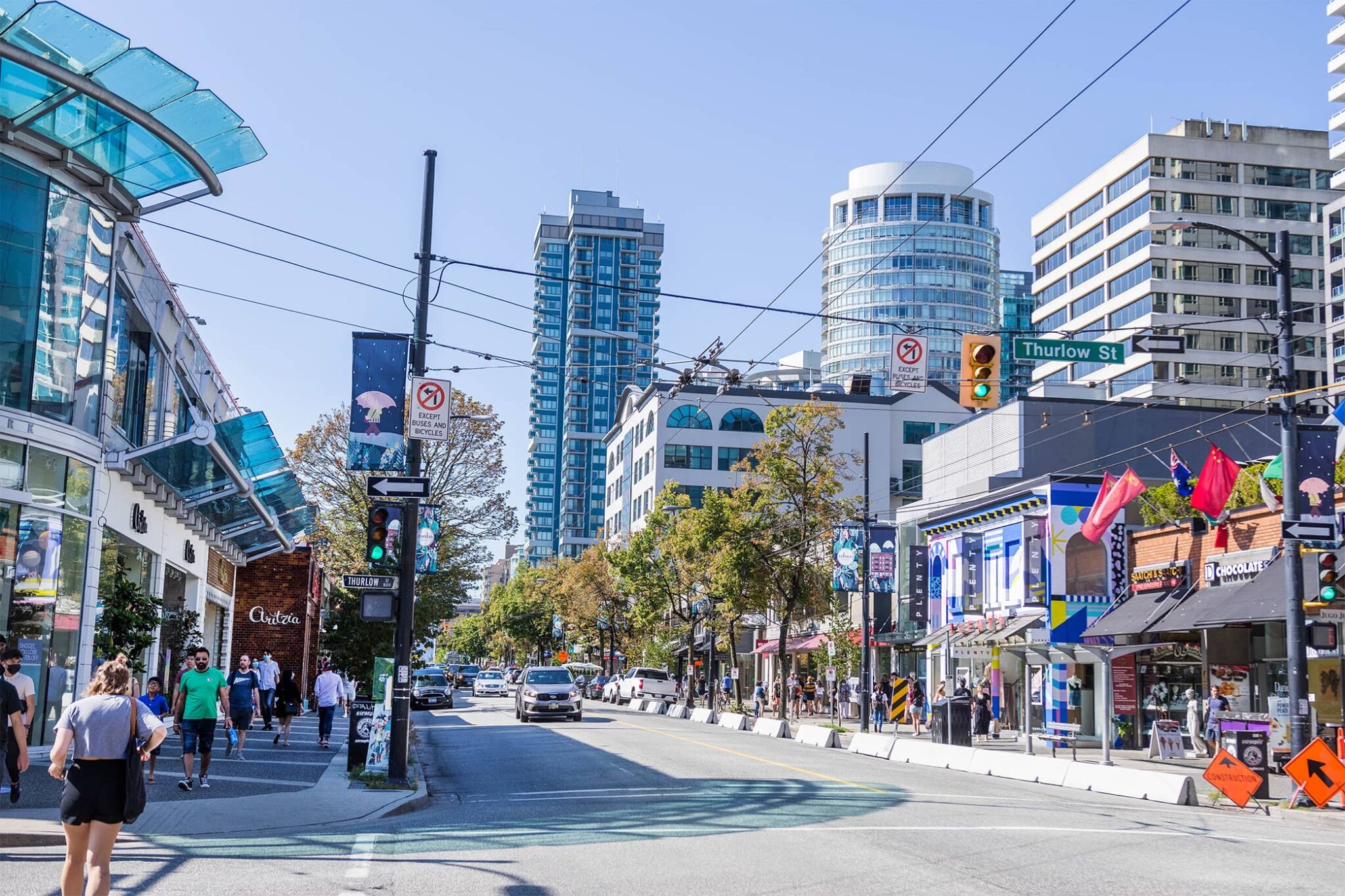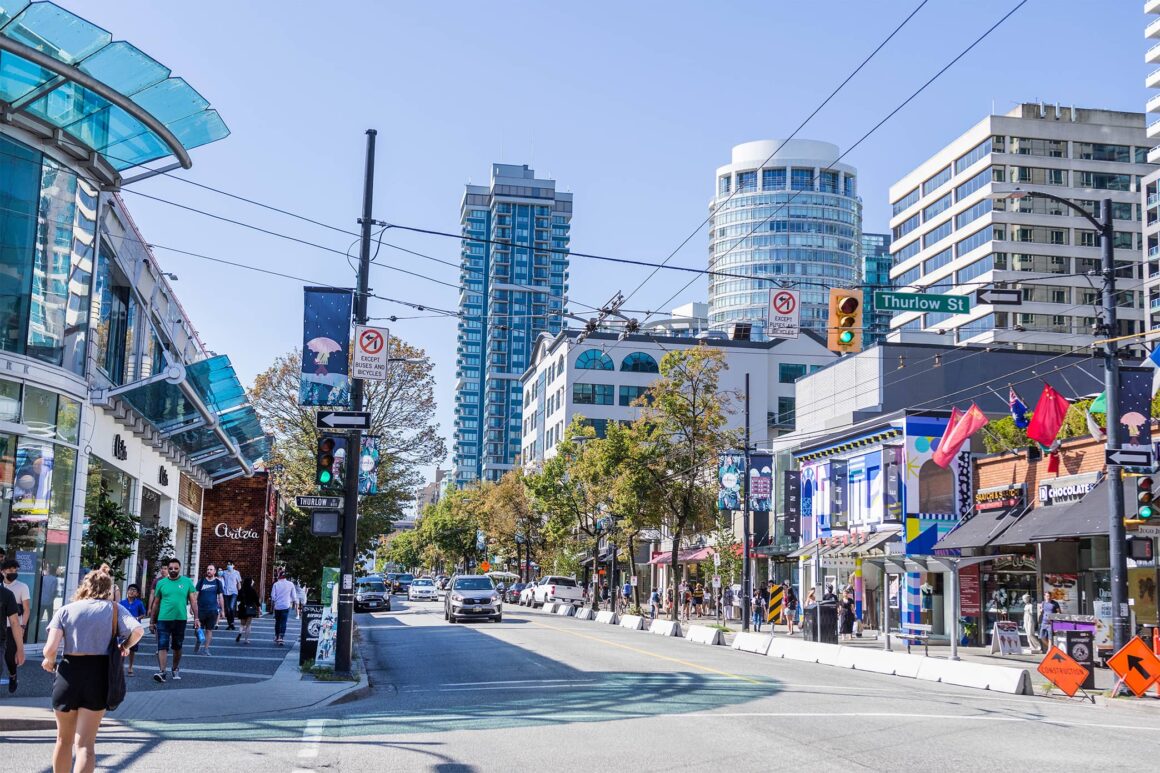 Strolling through the vivid boutique stores after dusk is an all-time favorite activity for all of us.
Don't return home disappointed by not checking out Robson Street, one of the biggest and liveliest shopping neighborhoods in Vancouver!
Open until late at night, Robson Street is a real heaven on Earth for all girls and boys with an impressive line-up of designer offerings nestled by local selections.
Feel free to drop by Robson when the sun beams down, throw an early dinner, and save the rest of the night for your retail therapy in Vancouver!
13. Explore the Craft Beer World at Craft Beer Market Restaurant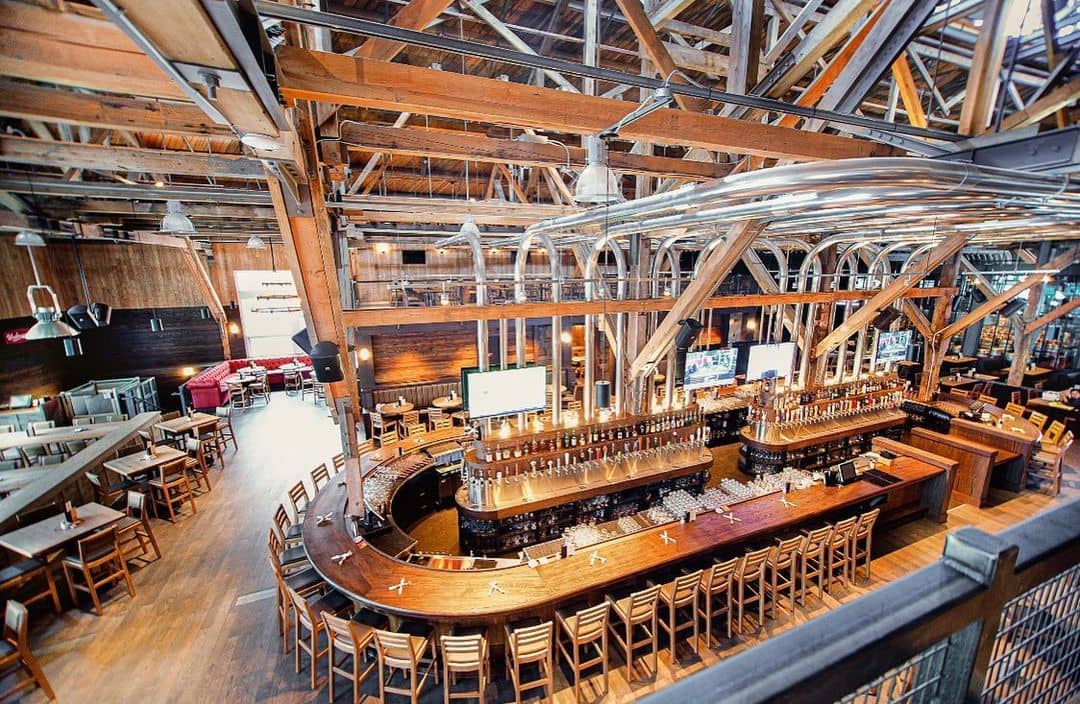 Vancouver has some of the most thriving craft beer scenes in Canada. So it will be a waste if you forget Craft Beer Market Restaurant when in Vancouver.
The restaurant is set in the historic Salt Building serving a full-on mix of tasty finger food and excellent drinks.
To celebrate the true definition of North American flare, they throw in an epic selection of Rotating Taps with Community Brew North Point X Craft Summer Of Love Peach Hefe as one of the signatures.
No perfect craft beer goes without delectable comfort food. Wondering what to order there? Hot Sauce Wings With Beer Salt and Carnitas Street Tacos are heart-winners!
With two locations in English Bay and False Creek, Craft Beer Market Restaurant is packed with visitors and white collars after work on any given day.
Address:
-85 W 1st Ave, Vancouver, BC V5Y 3K8
-1795 Beach Ave, Vancouver, BC V6G 1Y9
Website | Facebook | Instagram
14. Make a Bet at River Rock Casino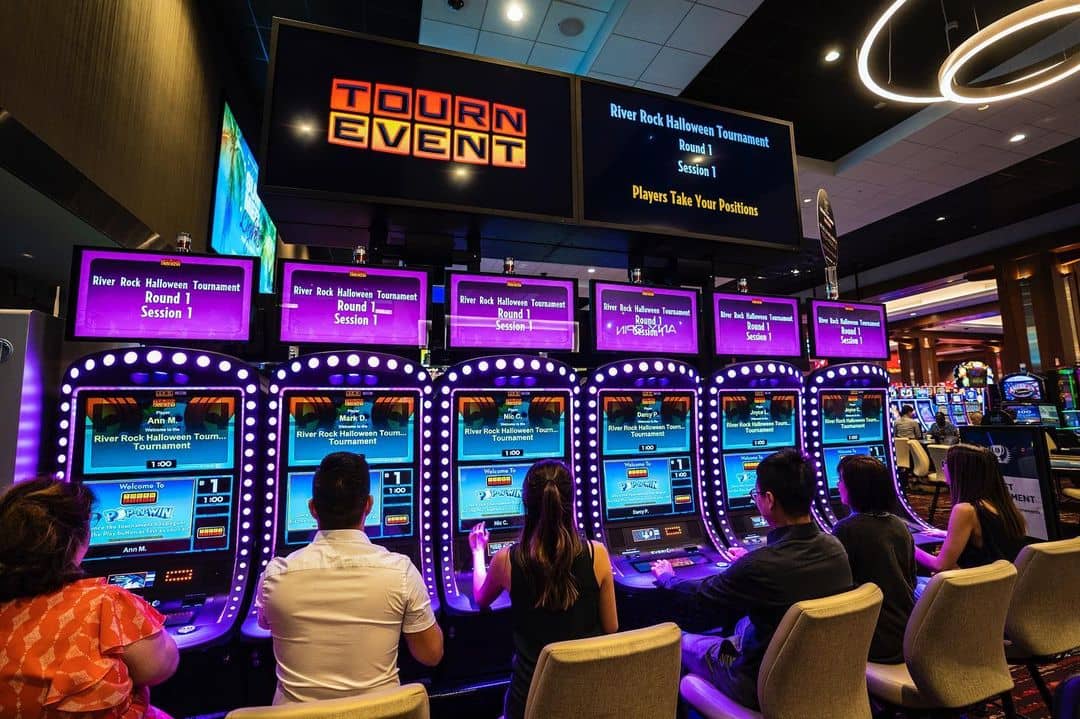 Is there anything better than sampling some grilled dishes while throwing your maximum bet in the house? Hit straight to River Rock Casino tonight and spend your extra bucks!
River Rock Casino has everything it takes to be your favourite night game in Vancouver. Slot machines and table games flood this expansive house that sits on a 70,000-square-foot footprint.
With a proximity to the airport, River Rock Casino allows you to dine in and manage your bankrolls until 4 a.m.
Address: 8811 River Rd, Richmond, BC V6X 3P8, Canada.
Website | Facebook | Instagram
Things to Do in Vancouver at Night during Summer
15. Discover Richmond Night Market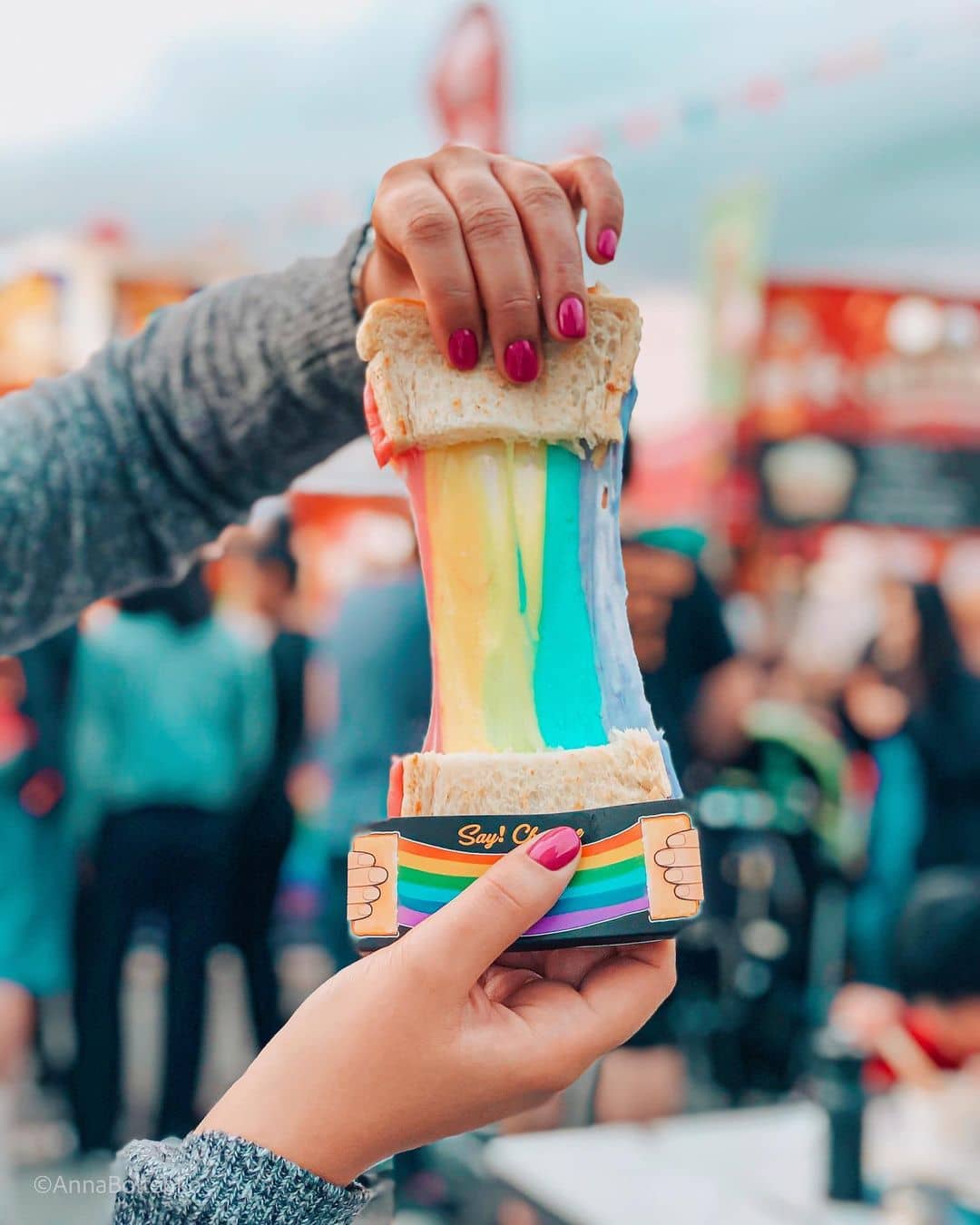 Known as the largest and busiest night market across North America, Richmond Night Market opens a door to a full exploration of worldwide cuisines, folk games, and on-stage entertainment shows.
Local foodies know best! If they plan to hit the market that day, they are sure not gonna be eating anything after breakfast. Alright, it may be a hyperbole but this summer-only event has your stomachs gorged with more than 500 tasty eats.
80 frequent food vendors flock here each year, offering run-of-mill Asian street bites from rotato chips, deep-fried squid, and curry fish balls to heavenly-good boba tea and sugar cane juice.
But that's not all! Quirky retail stocks keep you amazed with random Korean socks, apparel, toys, and phone cases.
Address: 8351 River Rd, Richmond, BC V6X 1Y4.
Website | Facebook | Instagram
Things to Do in Vancouver at Night during Winter
16. Go Ice Skating at Night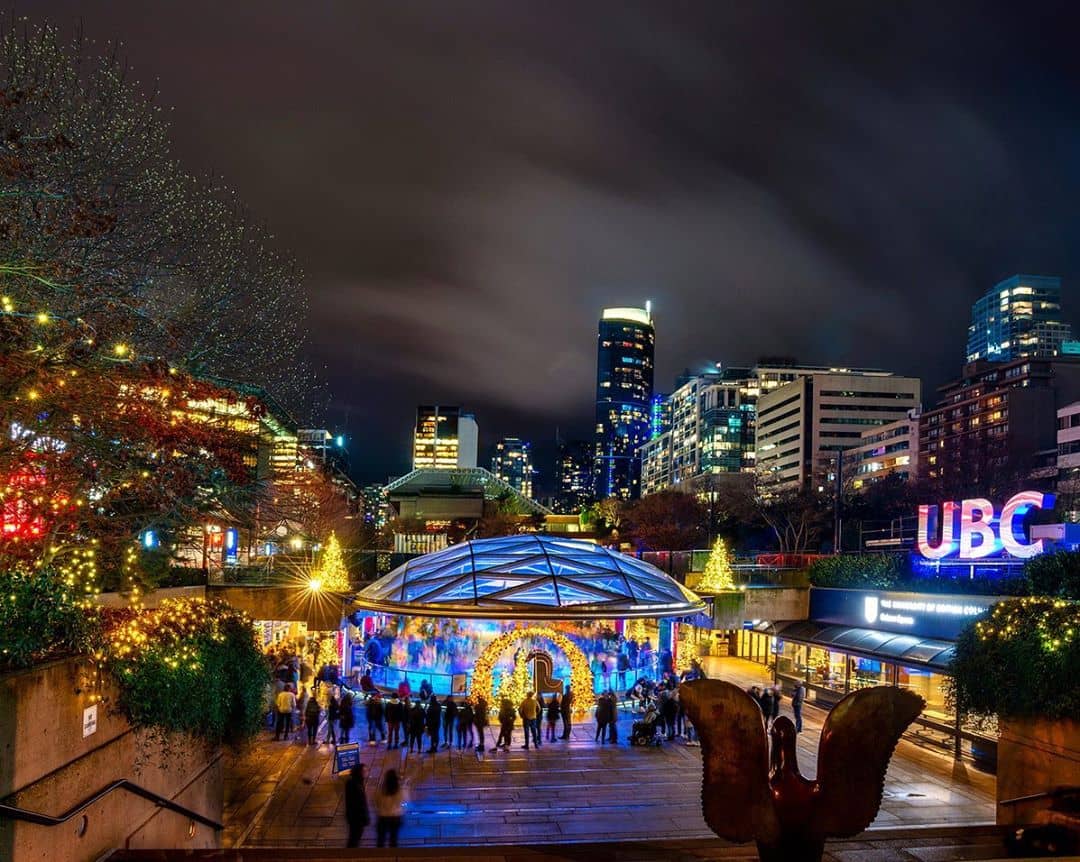 Rushing your adrenaline and warming up the chilly nights when winter hits Vancouver! Speaking of winter sports, there are only a few to do at night. But rest assured! Vancouver has you covered.
The Couve is one of the top places in Canada hosting a wide range of snowy activities – but among all, ice skating stands out from the crowds.
Our favourite? Britannia Rink! The cutting-edge technology allows you to twirl over the massive sheet of ice without hitting the mountains. It's a short ride east of Vancouver and this massive indoor ice skating space boasts a nostalgic feel and amazing ice quality.
Britannia Rink
Address: 1661 Napier St, Vancouver, BC V5L 4X4.
Robson Square Rink
Address: 800 Robson St, Vancouver, BC V6Z 3B7.
17. Go Night Skiing/Boarding at Cypress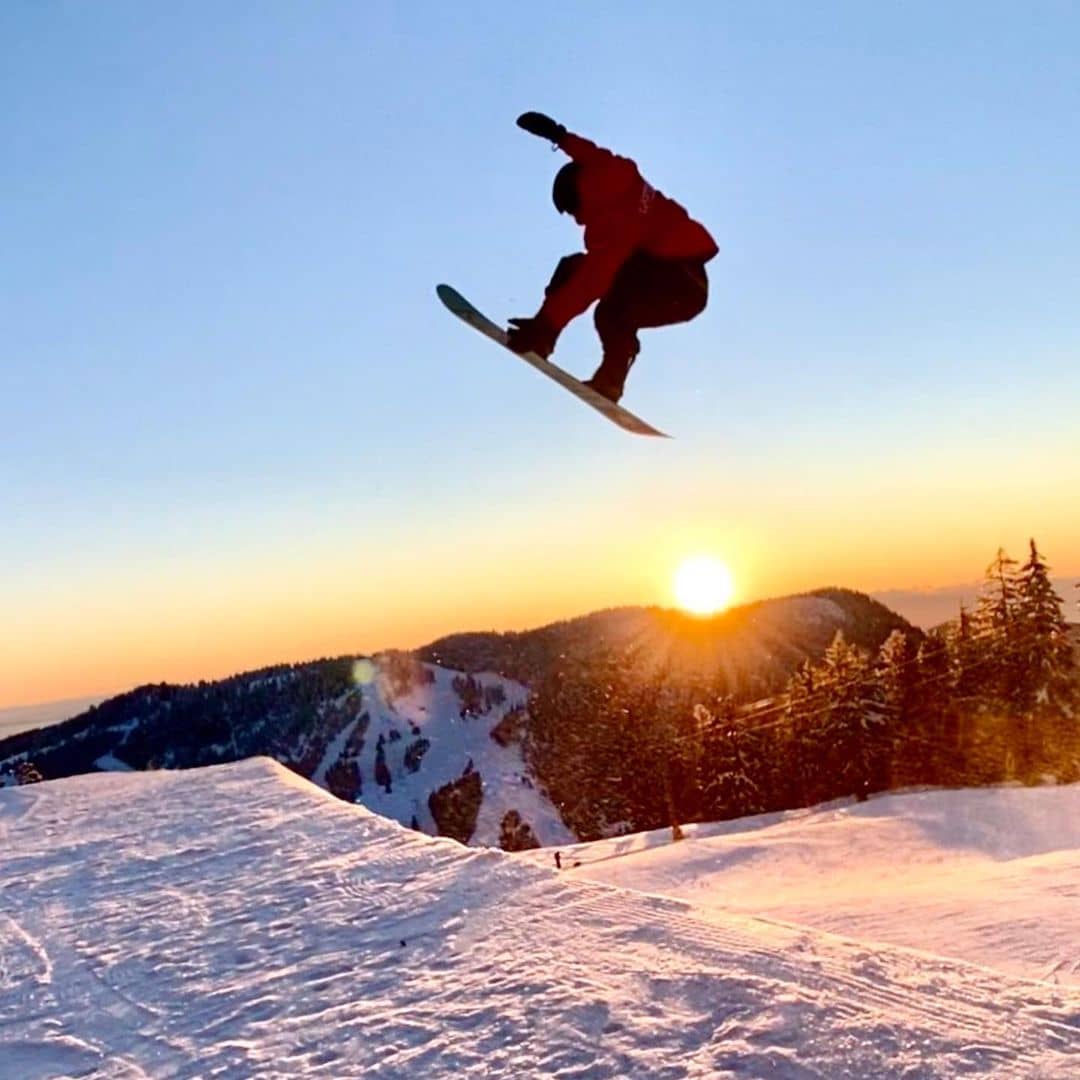 Speaking of popular winter hobbies, skiing tops the chart. But have you tried skiing in the dark? Well, at least that's a thing in Vancouver.
This year, book your tickets with Cypress Mountain Resort and game up your winter night as the lit-up scenery shines through and you're shredding the gnar down the snowy slope.
Cypress Mountain is one of the largest ski resorts in Canada where night skiing draws crowds starting mid-December and tapers down in March. Skiing after sundown may sound bizarre for some but it promises to keep you on the edge of your seat if you know how to do it right.
Everything feels different at night because you're cruising the slopes under the stars in a way less crowded hill. So get ready to stand at the top of the hill and look down on the lights of the far-away pine trees!
Address: 6000 Cypress Bowl Rd, West Vancouver, BC V7V 3N9.
Website | Facebook | Instagram
18. Explore the Canyon Lights at Capilano Suspension Bridge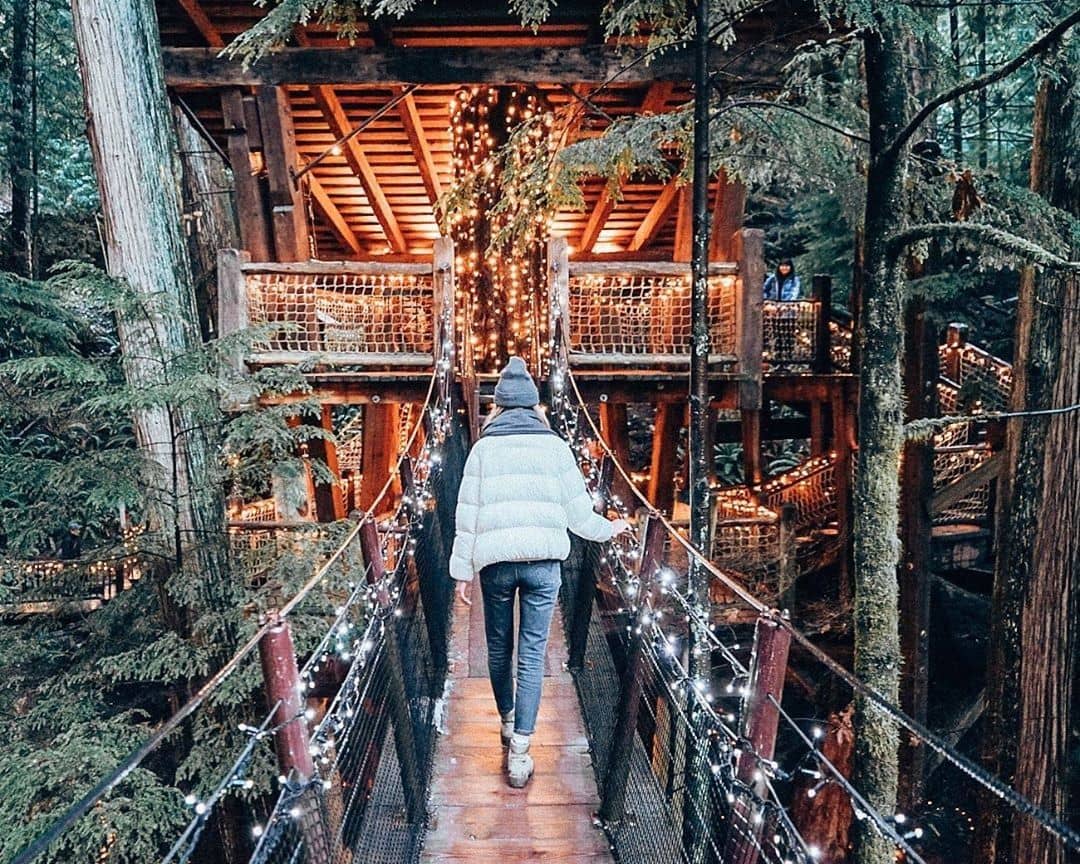 Shredding the snowy slopes and sipping on hot chocolate are not the only kinds of fun you can reward yourself in this festive season.
Hit the Capilano Suspension Bridge from November to January to catch the dazzling atmosphere of winter before ringing in the new year!
Wintertime puts a brand new look on Capilano Suspension Bridge Park with an illuminated display. Around 500.000 lights are gathered to complement the beauty of the park by nightfall.
All the dazzling lights turn into an assortment of unique and playful decorations, which lets you enjoy the festive vibe of Christmas to the fullest.
Address: 3735 Capilano Rd, North Vancouver, BC V7R 4J1.
Website | Facebook | Instagram
19. Walk through the Lights at Grouse Mountain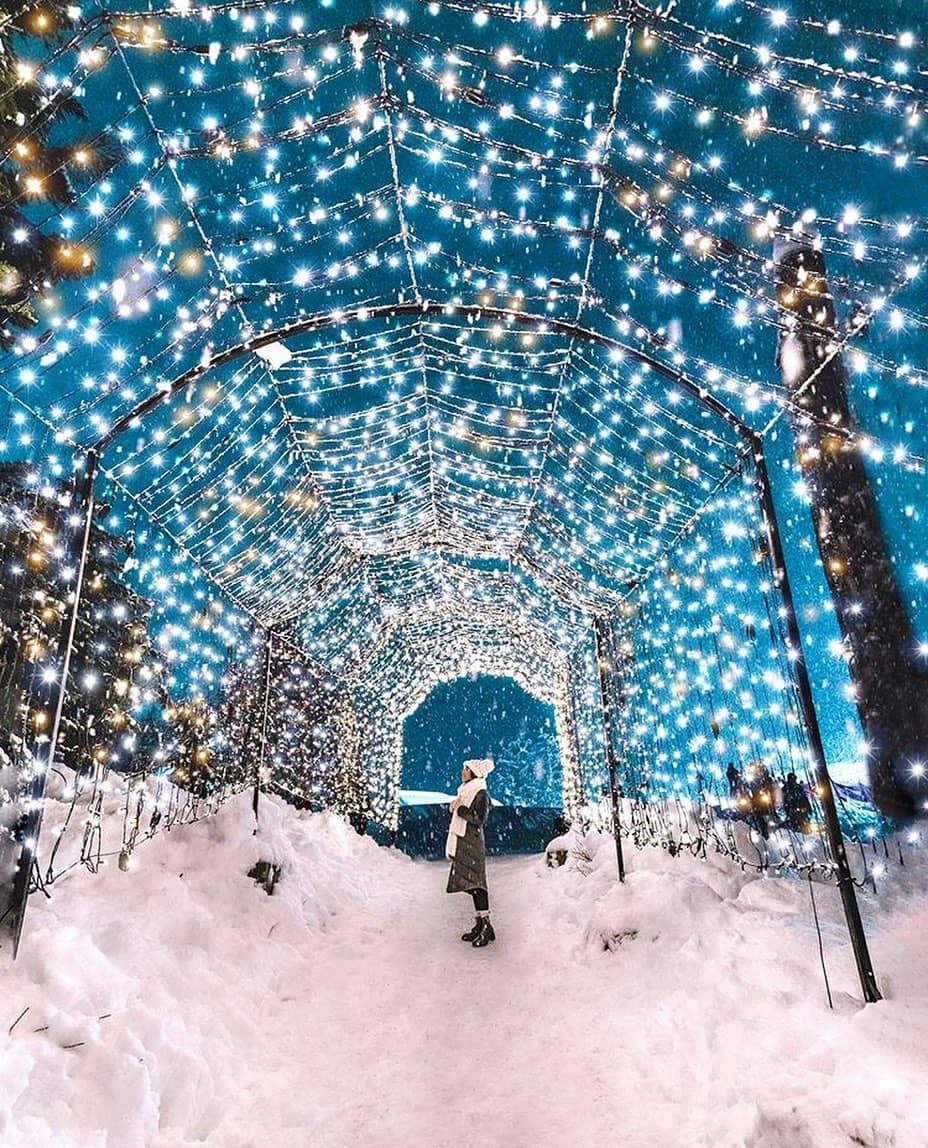 Winter light shows are great, but Capilano is not the only place to feast your eyesight. A 15-minute car ride north of Vancouver takes you to the 1250-metre-high Grouse Mountain.
This marvellous wild landscape hypnotizes visitors during the day. But starting at dusk, the Light Walk at Grouse Mountain takes center stage. This is a short trail enclosed by pine trees and only shows its finest beauty after dark.
The Light Walk starts at a small light tunnel where the mountaintop Skating Pond is located. The path meanders around the shore of Blue Grouse Lake where outdoor enthusiasts enjoy night snowshoeing.
Marvel at the beauty with snow crunching underfoot, the glow of light against a majestic mountain backdrop is not to be missed!
Address: 6400 Nancy Greene Way, North Vancouver, BC V7R 4K9.
Website | Facebook | Instagram
20. Admire The Festival Of Lights At The VanDusen Botanical Garden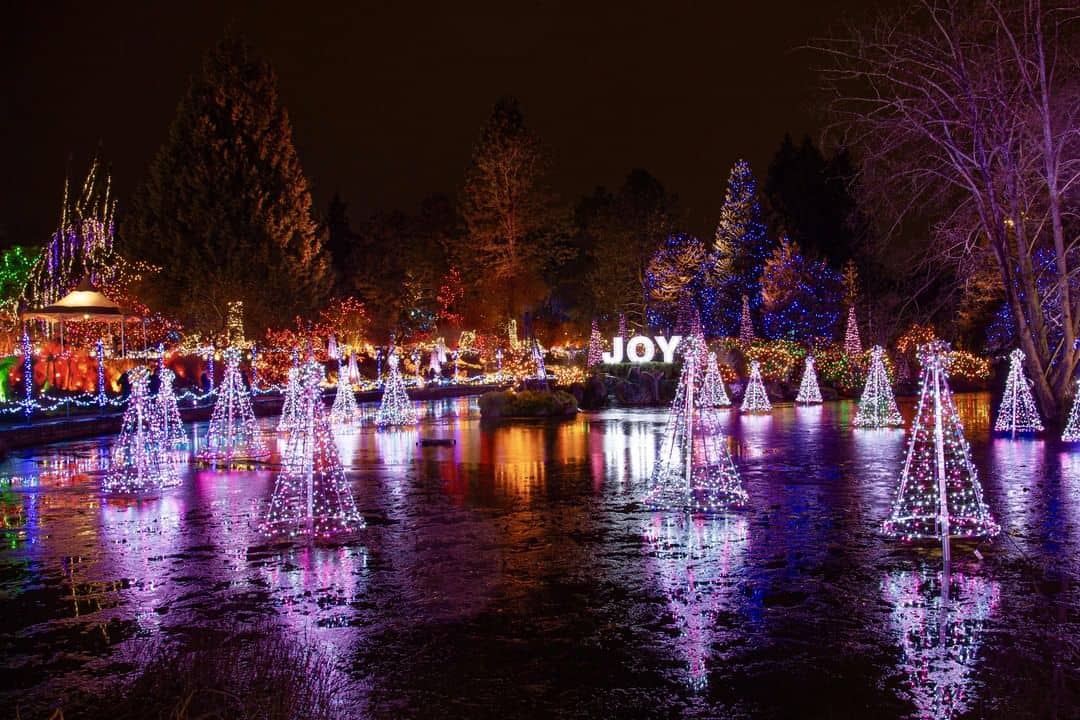 VanDusen Botanical Garden is a year-round hot spot but wintertime is different. Dusk sprinkles one million twinkling illuminations to the magical wonderland at VanDusen Botanical Garden. This festive event is one of the most anticipated times in the year with choir songs filling the air and families holding hands under the Christmas lights.
Stroll around millions of plants, pine trees, and castles formed by the installation of lights! Don't forget to check out the scheduled dancing light shows and photo ops with Santa Claus if you're exploring Vancouver at night with kids! Tickets are available from November but sold out fast so keep an eye on the ticket box and snag yours as soon as possible!
Address: 5251 Oak St, Vancouver, BC V6M 4H1.
Website | Facebook | Instagram
That being said, Vancouver is not only fun during the day but also filled with a great nightlife. It's time to pick your favorite things to do at night in Vancouver above and liberate your inner fun-having creature!
All that's left to do right now is scanning through these 14 things you should never do when in Vancouver to get ready for the best trip ahead!
Does Vancouver Have Good Nightlife?
Vancouver is one of Canada's most happening cities in BC. In a nutshell, you'll always find hustle-bustle in Vancouver, even if it is late at night. Coming to nightlife, the nighttime scene in Vancouver gets as vibrant as it can. There are amazing nightclubs, raging dance venues, places for music hangouts, celebrity hot spots, and a lot more. 
There are also outdoor movies at Stanley Park. You'll also love the Richmond night market if you are shopaholic. These nightclubs and dance venues will give you a great glimpse of the fun nightlife in Vancouver. The rich pubs and clubs in Vancouver are attractive spots!
What Is There To Do on a Saturday Night in Vancouver?
The weekend in Vancouver is a call for fun. Here are a few things you can choose to do in Vancouver on a Saturday night:
-Head to Vancouver TheatreSports League – The Improv Centre
-Visit Yuk Yuk's Comedy Club to kindle your funnybones
-Get a decadent meal in Yaletown
-Enjoy music and dance at The Biltmore Cabaret 
-Enjoy arcades at The Rec Room
Where Can I Go at Night in Vancouver?
Vancouver has endless places to visit for your night outs. Whether you want to grab a bite, shop for yourself, or shake a leg, Vancouver has it all set up for you!
This city has a thrilling nightlife scene. Here are some suggestions for places to visit and things to do at night in Vancouver (includes both indoor and outdoor options!): 
-Explore the mystical scene of Gastown with Lost Souls of Gastown tour
-Enjoy the sunset on a dining cruise 
-Fill your shopping bags at Richmond Night Market
-Try ice skating! 
-Head to Cypress for night boarding or night skiing 
-Dwell in the beauty of Canyon Lights at Capilano Suspension Bridge
What Is There To Do on a Sunday Night in Vancouver?
"A Sunday well spent." Well, that's what you're going to claim when you spend a Sunday in this exciting Canadian city. If you are lucky enough to stay in Vancouver over the weekend, make sure to step out at night and have some fun.
Here are some suggestions for folks who are looking for some Sunday inspirations in Vancouver: 
-You and your gang can head to Colony to play Arcade games and pinball
-Drop by the Best Theatre to attend a live show 
-Shop at Robson Street 
-Pamper your taste buds at Craft Beer Market Restaurant 
-Try your luck at River Rock Casino!