Richmond is a culturally diverse coastal city in Metro Vancouver. Its world-class cuisines range from mouthwatering hawkers to fine-dining restaurants, putting together a multitude of international and regional offerings with a strong Asian flare.
The outdoors of Richmond welcomes you with plenty of scenic trails and parks, plus an extensive collection of historical sites and museums promoting Richmond's history.
This city is chock full of unique, enjoyable activities to offer no matter how many days you're going to stay. So read on to make a bucket list out of these 35 things to do in Richmond BC and Richmond attractions!
Hit Up Famous Attractions in Richmond
1. Take a Long Walk at Steveston Heritage Fishing Village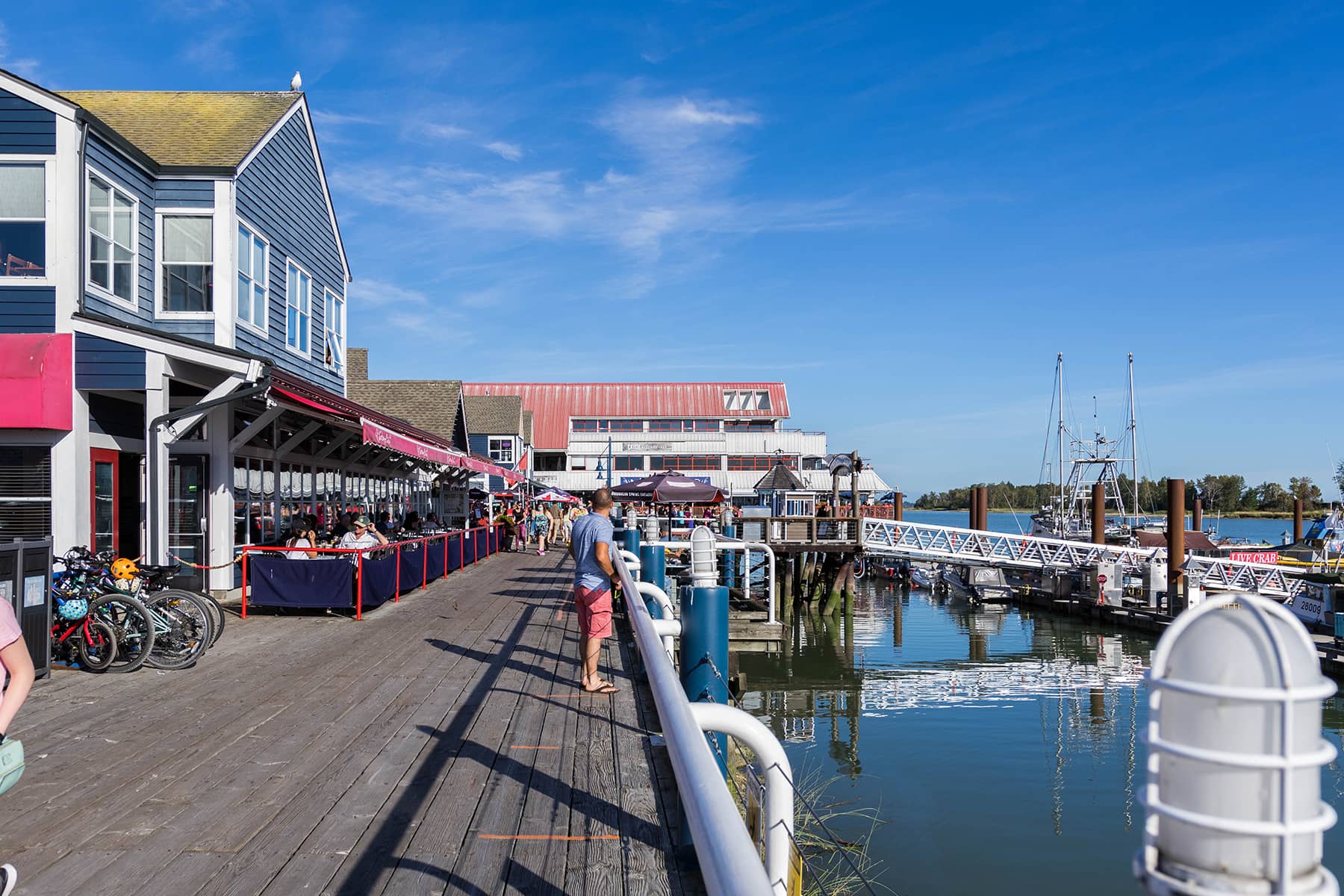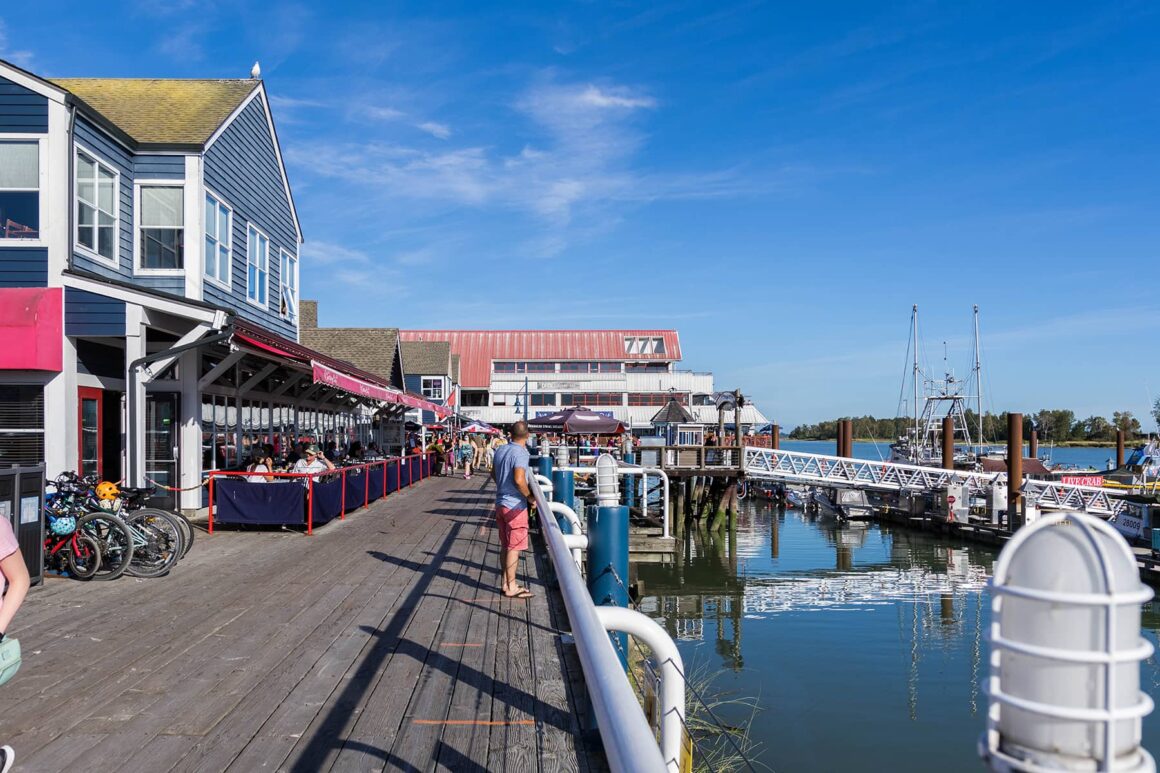 This historical fishing village is a bustling hub of outdoor activities and is known as Richmond's top tourist destination. You can even spend half a day exploring this incredible place without planning too much ahead.
You can observe its Gulf of Georgia Cannery and Britannia Shipyards, two famous national historic sites offering family-friendly activities.
Lining up along the boardwalk is a chain of waterfront cafes, restaurants, gift stores and accommodations. The locals flock here every day to look for fresh fish and treasures from the ocean.
Steveston is also home to many adrenaline-rushing activities so visitors can work out in the sun. Grab your bikes and tie your shoes to embark on an extensive network of excellent cycling and walking pathways. These trails start from River Road, extend to Richmond's western coastline and run-up to the south arm of Fraser River.
Address: 3820 Bayview St, Richmond, British Columbia V7E 4R7 Canada
A rundown of all the best restaurants, cafes, shops, and places to stay in the Steveston Village area.
2. Take Your Kids to Britannia Shipyards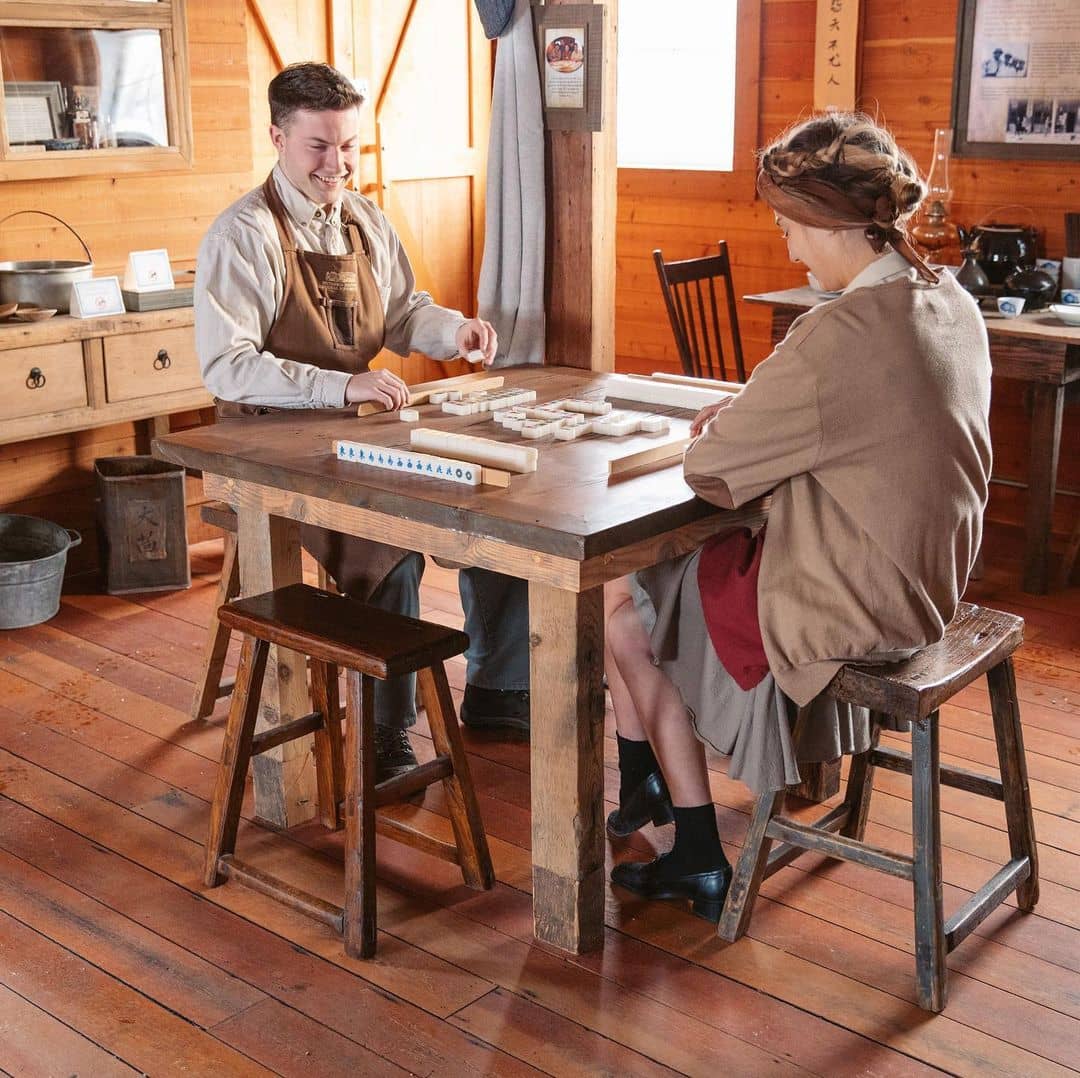 Britannia Shipyards brings out history in the most beautiful way. Its history rewinds to the late 1800s and early 1900s when net mending, sewing, and shipyard woodworking were still the main happenings.
Today, you will see volunteer staff dressed up in vintage costumes. Kids always love these real-life simulation games when they can watch live demonstrations of net mending and woodworking.
Meet up with a dedicated team of multi-ethnic workers and residents to indulge in their personal stories and untold anecdotes about the days in the life of the old Steveston.
Address: 5180 Westwater Dr, Richmond, BC V7E 6P3.
Website | Instagram | Facebook
3. Rewind Some History at Gulf of Georgia Cannery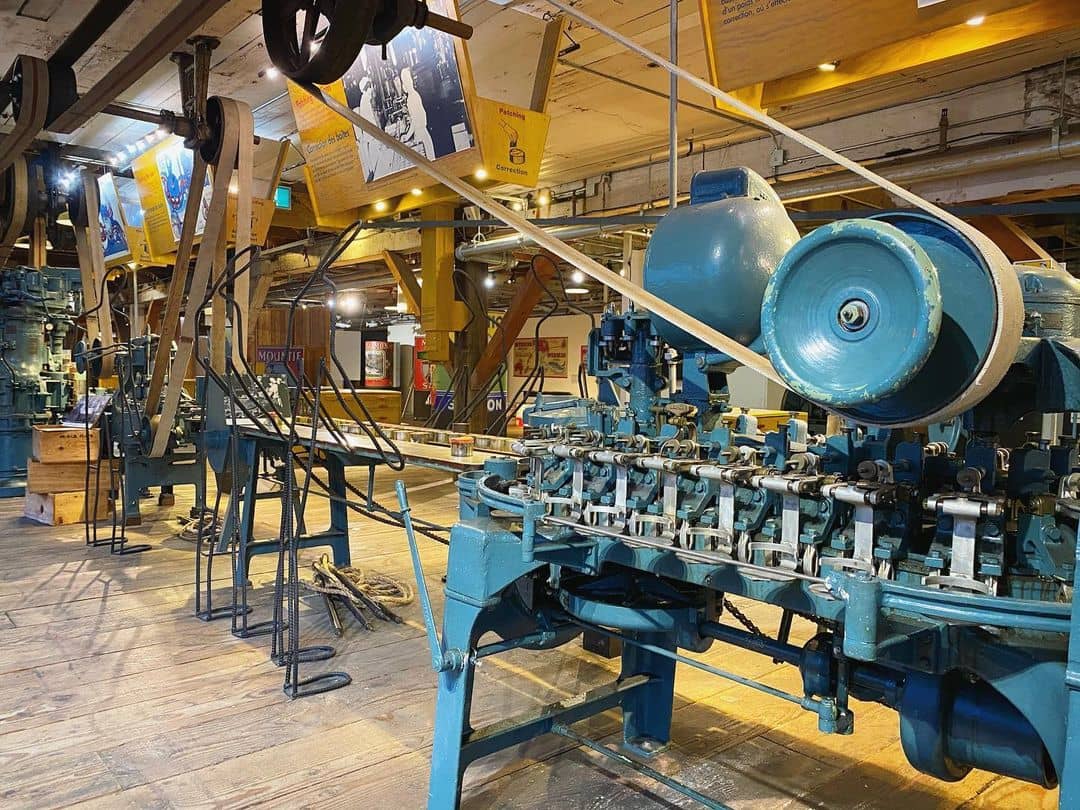 Gulf of Georgia Cannery provides guided tours and demonstrations about Canada's west coast fishing industry. But aside from learning history, there is so much more to keep you excited.
You will find a salmon fish assembly line. Walk a few more steps and enjoy a movie presentation. There's a variety of small exhibits and the herring reduction machinery as well. At the end of the day, you will have a lively intuition about what the cannery was like back then when it was still in use.
Address: 12138 Fourth Ave, Richmond, BC V7E 3J1.
Website | Facebook | Instagram
4. Afternoon High Tea at London Heritage Farm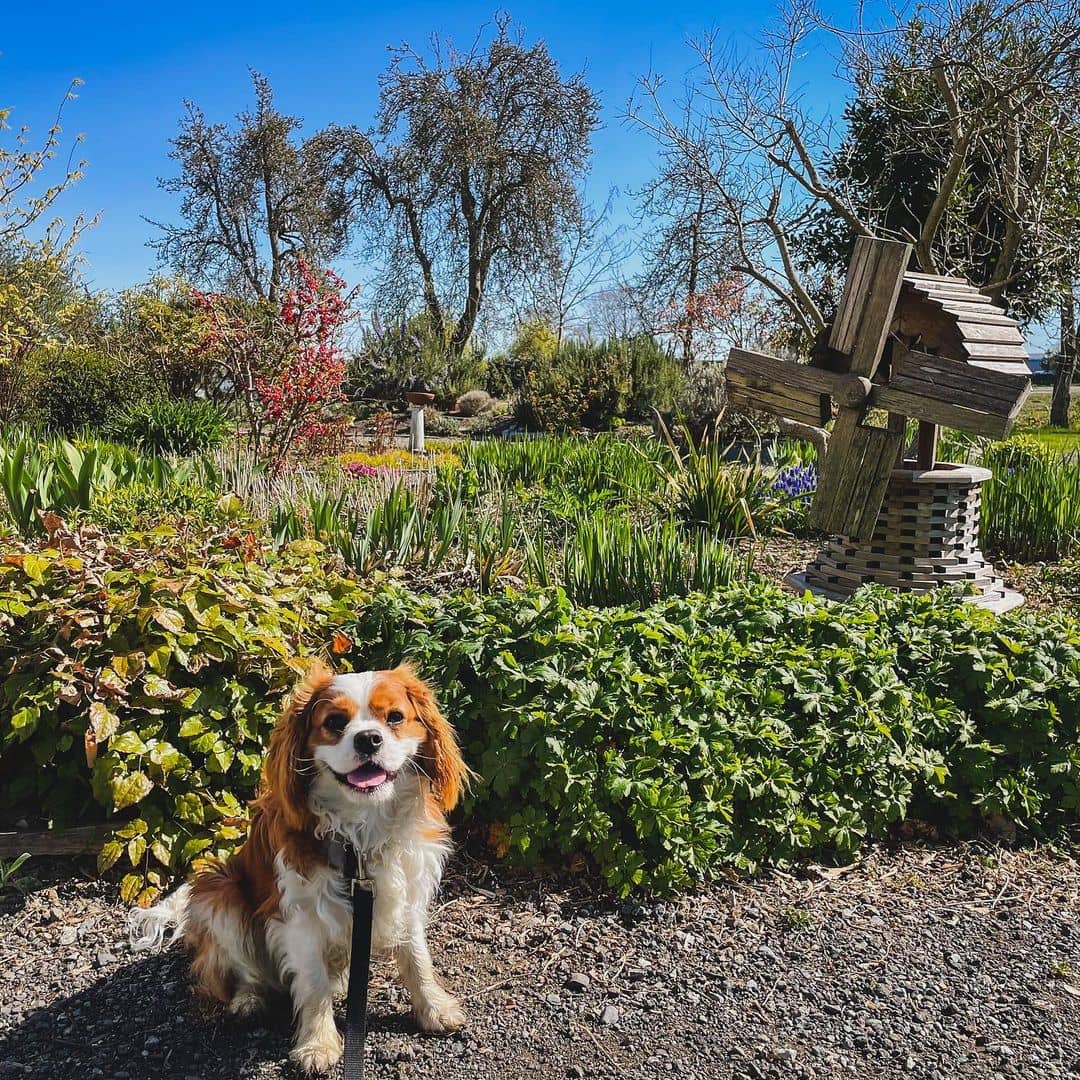 Take a step back in time as you pass through the gate of the London family's heritage farmhouse. This iconic attraction in Richmond elevates history into a fascinating and engaging experience. The farmhouse belongs to the London family who established this building and community garden over 140 years ago.
There's a beautiful Victorian house that resides in a breezy, colorful park-like setting. Even a leisure stroll around this luscious garden is enough to get a sense of privacy and find your inner peace.
If you come with kids, let them take on some life skills and learn a new thing or two with butter chumming, threshing, and sorting heirloom seeds. When your soul calls for a lazy bonding after a long travel day, book a high tea time, be posh and chat away!
Address: 6511 Dyke Rd, Richmond, BC V7E 3R3
Website | Instagram | Facebook
5. Ride the Steveston Interurban Tram
Who doesn't like antiques and historical artifacts from the days gone by? If history is where your heart is, live it up to the fullest with a short visit to Steveston Interurban Tram!
Kids specifically love this place. The well-refurbished tram lies within a small museum that allows you to hop inside, snap some shots and take on a lesser-known side of Richmond transport history.
The Steveston interurban tram today is on full display. The moment you come aboard, it transports you back in time with the gorgeous dimly lit passageway. The smell of wood accented with polished brass fittings accompanies your little trip as you stop and take pictures.
If you like to dig in the stories behind the trams, hit up the guides working on site and have them share with you the fascinating history!
Address: 4011 Moncton St, Richmond, BC V7E 3A8
Website | Instagram | Facebook
6. Visit Hidden Artifacts at Richmond Museum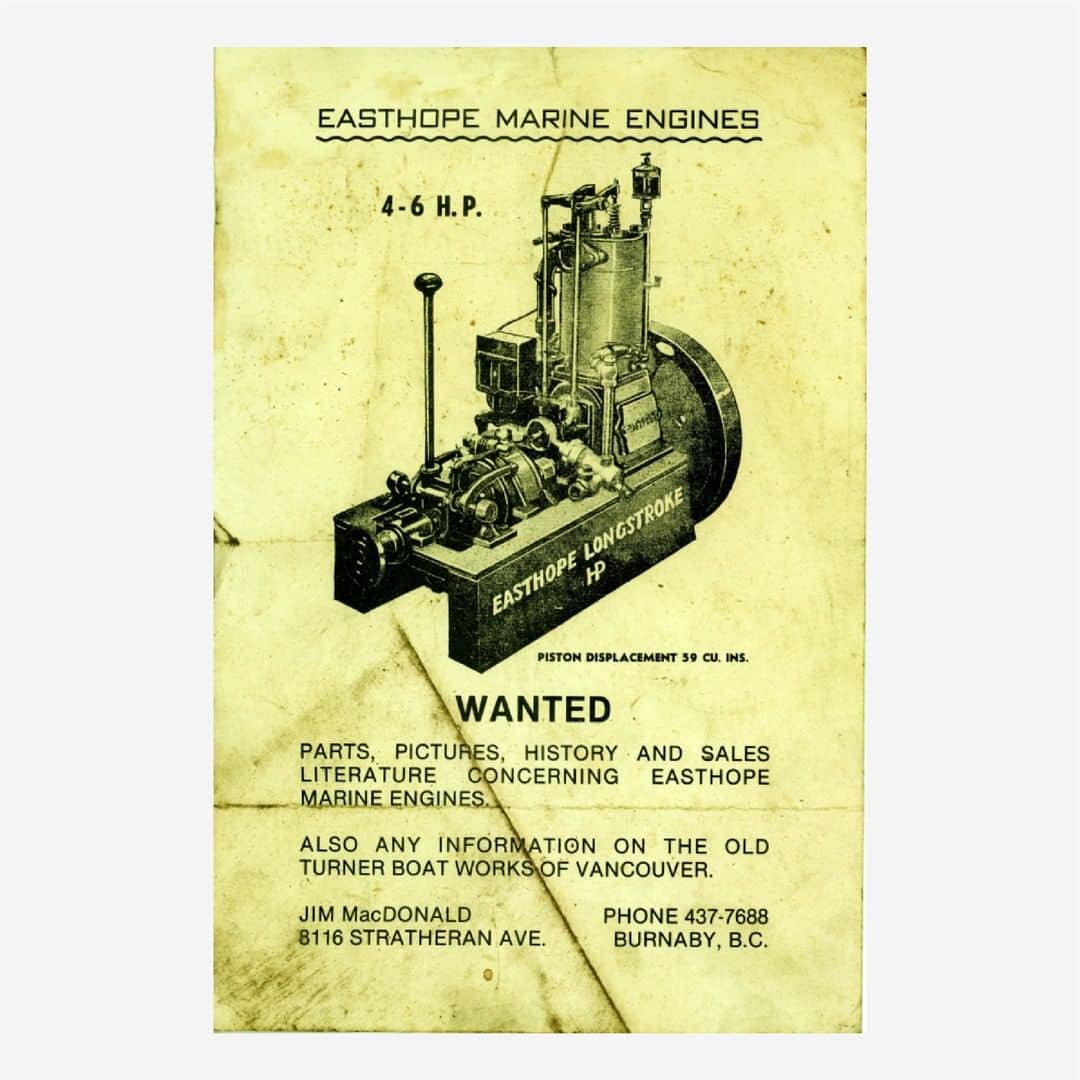 Richmond Museum is tucked away within the campus of Richmond Library and Cultural Center. However, it's filled with eye-opening artifacts and regularly changing exhibits.
A quick visit with a guided tour around Richmond Museum peels off an interesting side of the city's history. Daily objects collected over the years now settle under the same roof and all reflect society's mandate.
From a cedar-bark shield, a typewriter, false teeth, and even wedding dresses, Richmond Museum is truly a fascinating hidden gem for history buffs.
Address: 7700 Minoru Gate, Richmond, BC V6Y 1R9.
Website | Facebook | Instagram
7. Let Your Creative Juice Flow at Richmond Art Gallery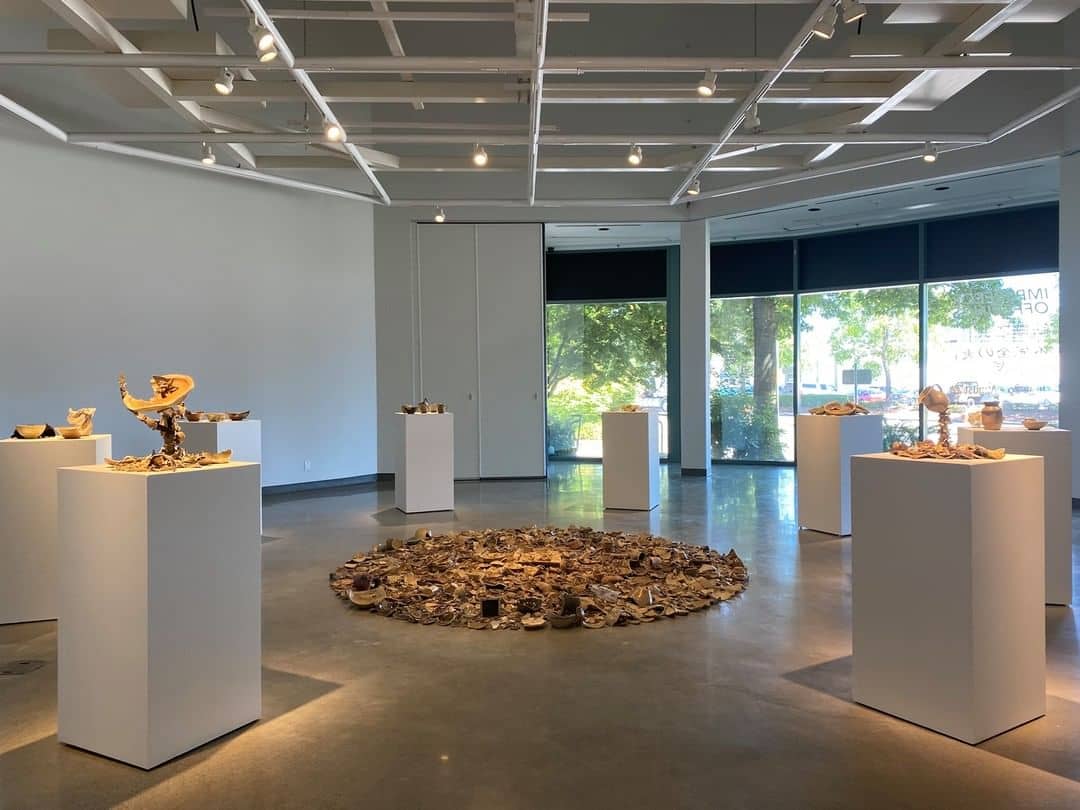 Let your creative juice flow by keeping up with local talented artists at Richmond Art Gallery! Every few weeks, this non-profit art house celebrates a new exhibition brought by local and international creators, having its torch on contemporary art pieces.
Richmond Art Gallery hosts a wide range of mediums promoting cultural diversity in the city. Exciting events are hosted almost every week so you will have a fresh, fun time enjoying anytime you come by. Sign up for an artist salon talk, learn to make art, or take on a new hobby with a workshop, you name it!
Address: 7700 Minoru Gate #180, Richmond, BC V6Y 1R8.
Website | Facebook | Instagram
Looking for a place to stay in Richmond?
8. Pick Your Favourite Asian Food in Golden Village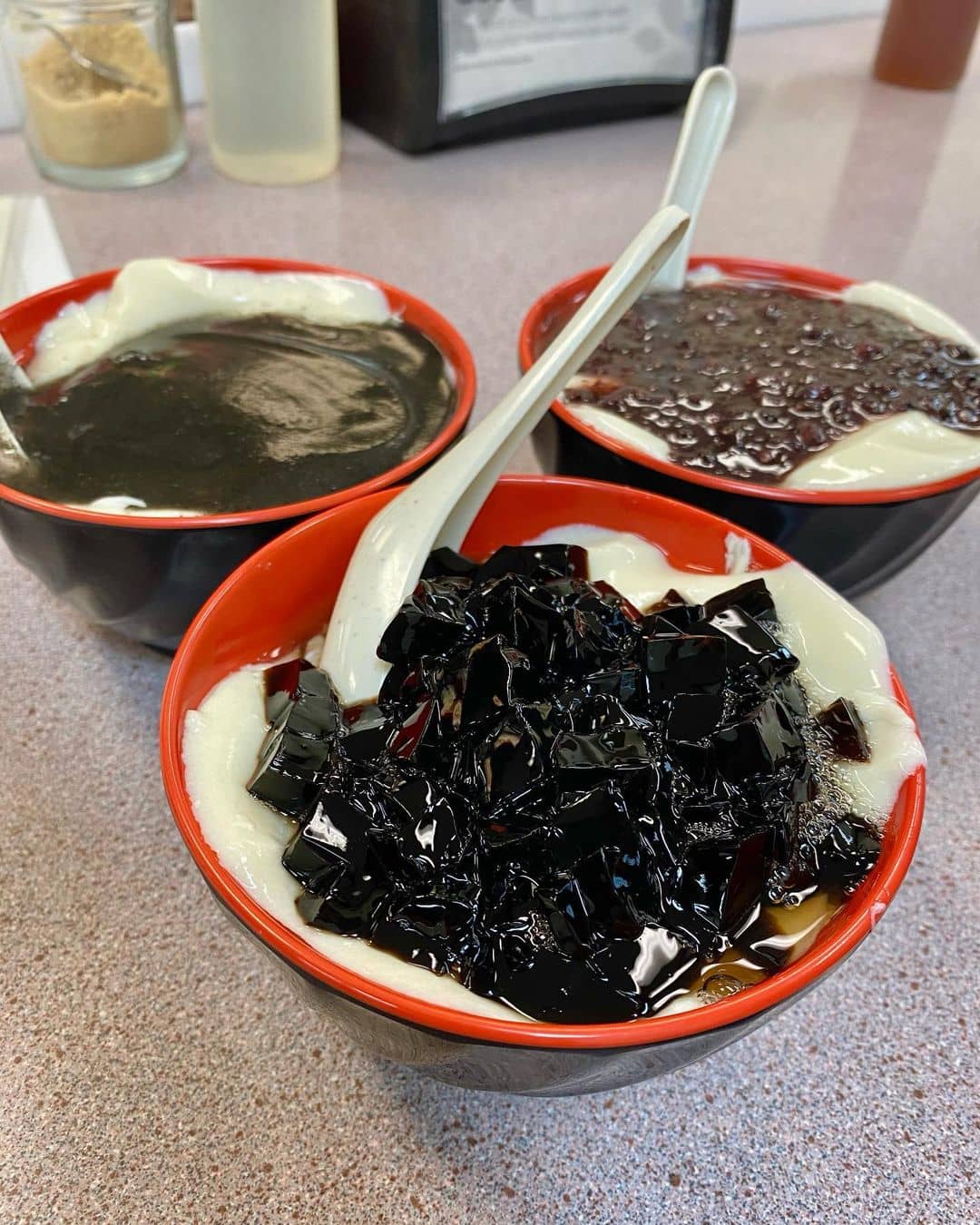 Board the Canada Line SkyTrain at the nearest station from your hotel and you'll soon reach Richmond's Golden Village, a bustling hub of dining and shopping with a strong Asian flare.
Golden Village is a place where you don't have to plan too much ahead, just come and chill with your friends or family. Browse through authentic Asian cuisine and sink your teeth into some savory chicken karaage, congee, or Chinese hotpot however you like.
Walk the famous food street of Alexandra Road and immerse yourself in dozens of different restaurants. End the day with retail therapy by hitting one of the three largest shopping centers, including Aberdeen, Yaohan, and Parker Place.
Or check out our picks of the best restaurants in Richmond!
9. Stroll Around The International Buddhist Temple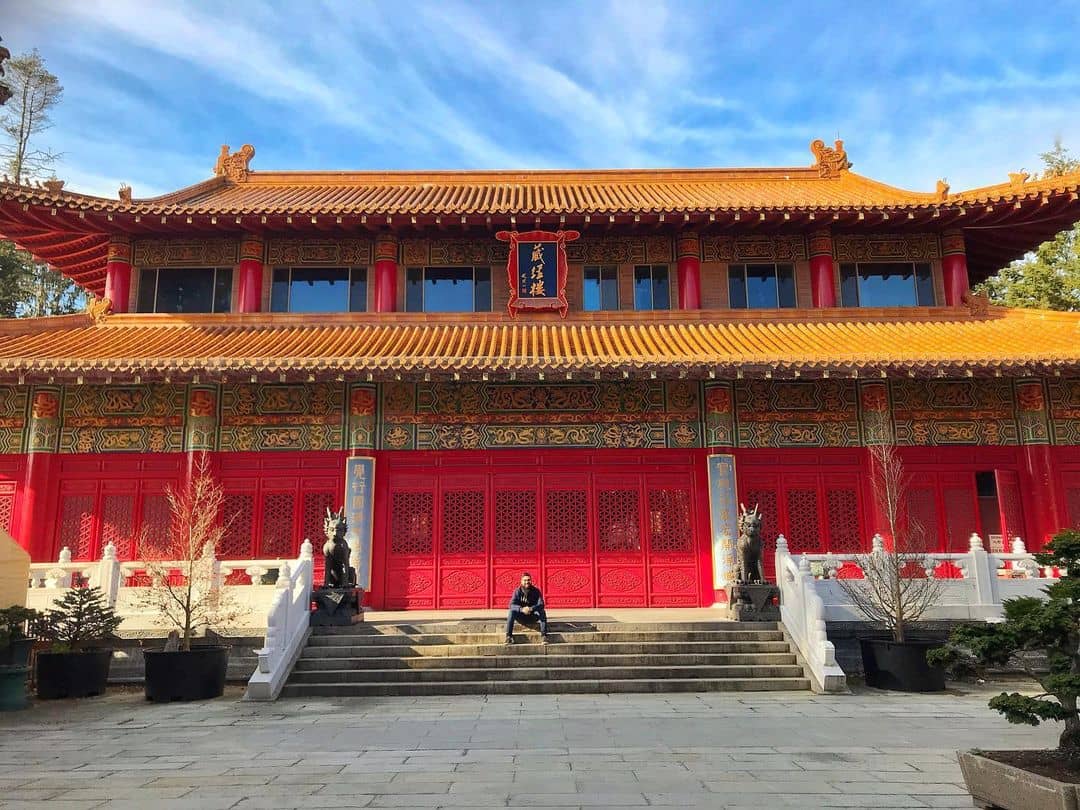 Walk into one of the largest Buddhist temples in North America to get a sense of privacy and become uplifted with positive thoughts, spirituality, and beauty!
International Buddhist Temple is a gigantic site, blanketed with a lush garden and lake. At some points down the paved way, you will see statues and learning plagues in English and Chinese. Aside from its initial purpose as a holy shrine, the temple has now become a green oasis with impeccable landscape design. Give this beautiful retreat a quick visit whenever you're around Richmond for a few hours!
Address: 9160 Steveston Hwy, Richmond, BC V7A 1M5.
Things to Do in Richmond for a Day in Nature
10. Go Whale Watching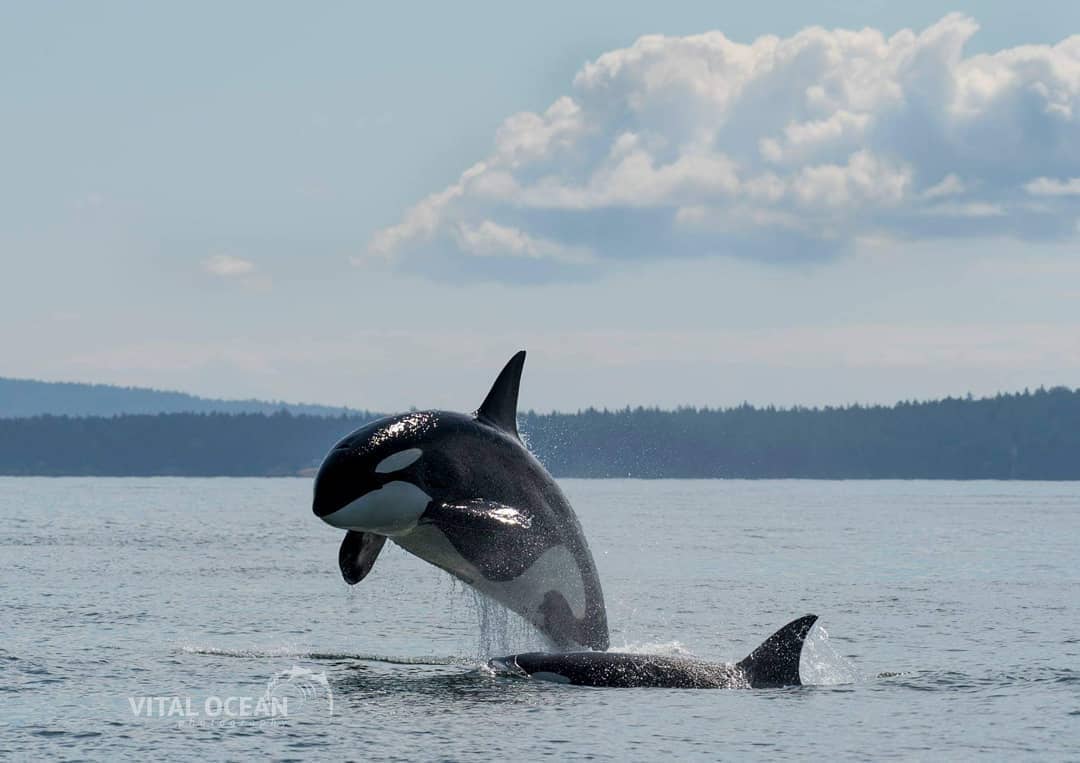 Imagine watching giant orcas shredding the waves right next to your vessel. It's pure majesty, a real joy if you come aboard a whale-watching voyage during their migration season.
You will soar the waves of the Strait of Georgia bounding towards the Gulf and the San Juan Islands, keep an eye out for Orcas of the Salish Sea while their beautiful vocals come through loud and clear from the hydrophones.
A few hours offshore not only bring you closer to the Kings of the Deep but also sea lions, eagles, seals, and porpoises.
April to mid-May guarantee higher sighting success. Get ready to live up to the best biography lesson in your life because professional guides and naturalists will have you stunned with their knowledge about local marine life and the ecosystem.
11. Be a Sommelier for a Day at Lulu Island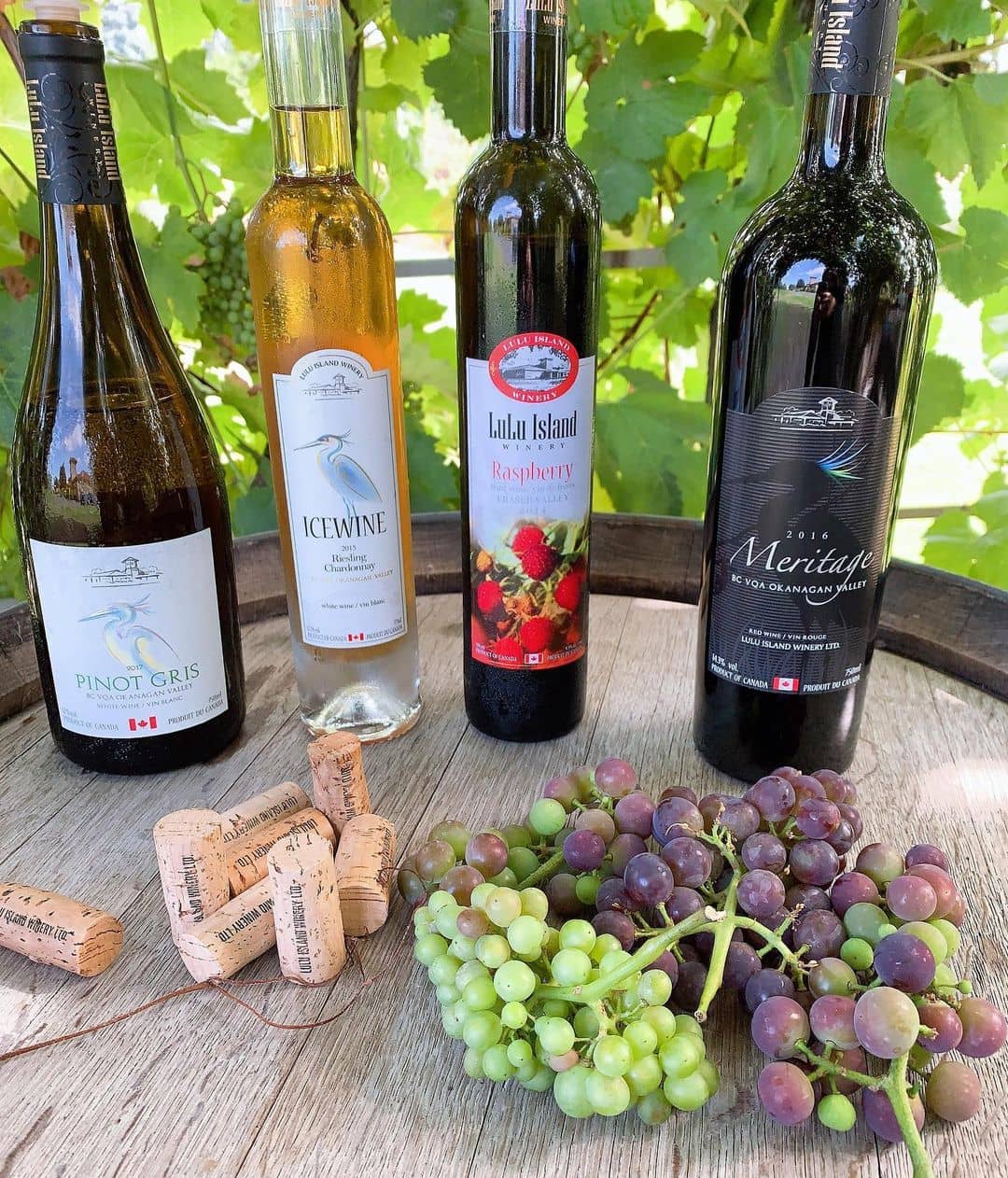 Richmond is an island city formed by 17 islands in total. Amongst those, Lulu Island is the most populous island sitting at the mouth of Fraser River and swathed around by the Pacific Ocean.
Today, Lulu Island is home to Richmond's largest namesake winery, specializing in Canada's iconic ice wines, plus an extensive range of white and red table wines.
Lulu Island Winery pulls in a great number of wine lovers visiting Richmond every day to attend its daily tasting events and tours. The tour itself is an eye-opening experience loved by not only sommeliers but also beginners to the world of wine.
You don't have to obtain any knowledge about the winemaking industry to have an insightful time. Just come with an open mind and let yourself naturally fit in the spirit of wine-making in Richmond!
Website | Instagram | Facebook
12. Hit the Parks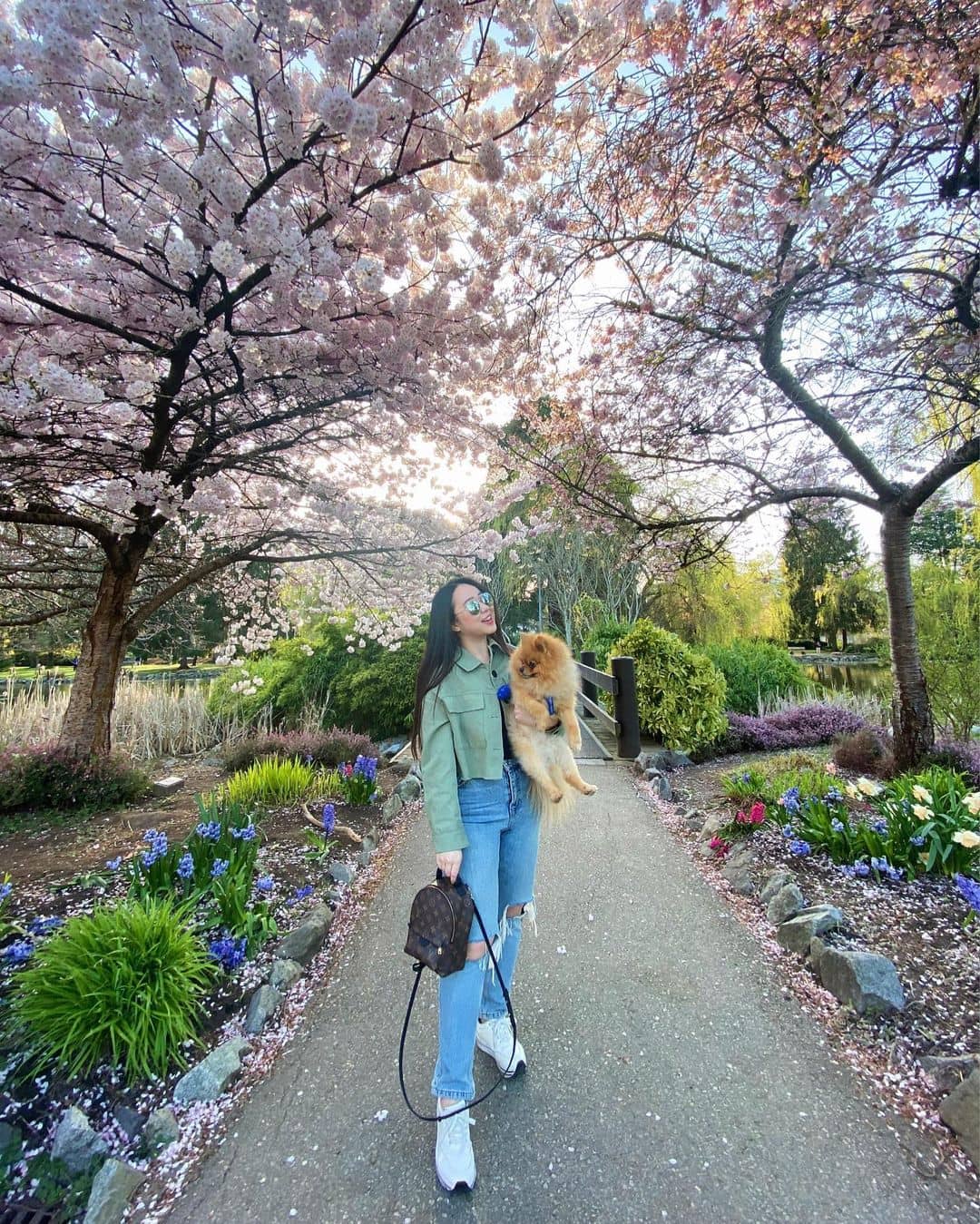 What's your plan for a lazy day in Richmond? If you ever get tired of planning, choose one from these ten best parks, tie your shoes and get out in nature!
Richmond has some of the coolest parks to inspire your wanderlust. Iona Beach Regional Park inherits an abundant foreshore ecosystem where you can spot migrating birds and walk around the sand dune plants.
It goes the same way for Richmond Nature Park with a thriving peat bog habitat. If you seek something cool and sprawling to put a bright smile on your kids, Larry Berg Flight Path Park brings you closer to airplanes landing and taking off from a view-hugging spot.
13. Take on a Scenic Hike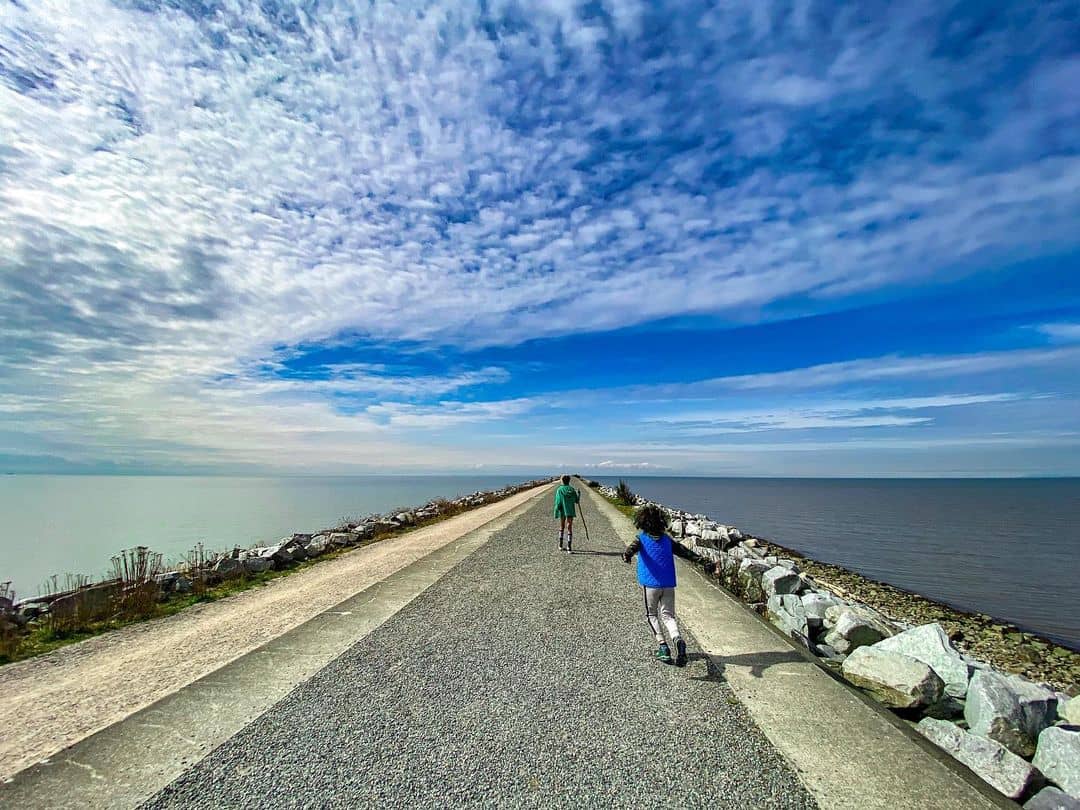 Beating the trails in Richmond is not only a chance to enhance your fitness level but also reconnect with its thriving nature. Richmond is a galore of scenic trails as it lies at the affluent convergence of the Pacific Ocean and Fraser River.
You can start as low as two meters in elevation gain at Horseshoe Slough trail or play it up with South Dyke Trail to conquer 29 meters of elevation gain.
Hiking in Richmond is the best way to cleanse your mind with beautiful views over different bodies of water, especially if you choose Iona Jetty and Middle Arm Recreational trails.
If you want to hide out in the woods, run into Richmond Nature Park or Shell Road trail, explore with devotion, indulge in the harmony of scents, and lose the sense of time!
14. Cruise the Fraser River on a Sternwheeler
Wanna spend a lazy day in a meaningful way? Take it slow and unwind on the mighty Fraser River with a paddle-wheeler cruise!
The best thing we like about this sternwheeler ride is the interesting history attached to it. Paddlewheel steamboats once plied the Fraser River to support the outburst of railroad projects in British Columbia. And now you're spending a few hours of your weekend living up to the old days.
The slow-paced voyage allows you to let loose in time, sip on your favorite drink while the narrator brings out history and the charm of this thriving land.
The cruise ends up in Steveston so you have some time for yourself exploring the village. As the sail comes to an end, don't forget to laze around in the upper deck to enjoy glorious sunshine with a nice breeze!
15. Tour Richmond from The Air in a Seaplane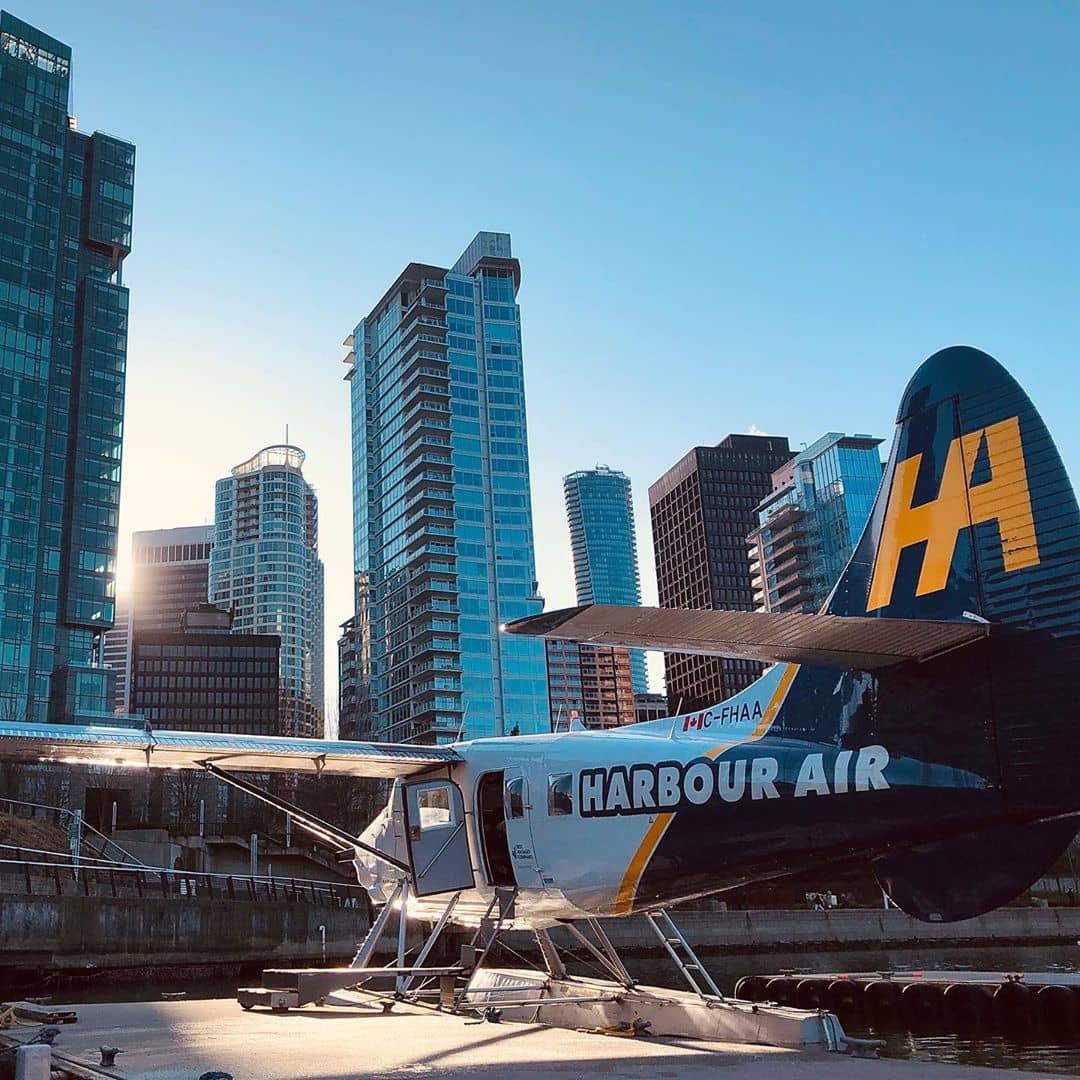 That feeling when you view Richmond while soaring in the air and shredding the waves afterward is breathtaking! This fancy, unique seaplane ride takes your sightseeing trip to the fullest.
Book a flight with Harbour Air Seaplanes and venture out from the YVR South Terminal. Their Victoria Fly 'n' Drive package gives you 30 minutes floating above concrete jungles, mountains, and islands. If you like to spend a little longer in the sky to linger that dramatic feeling, the 90-minute Mail Run package will send you to the charming headland surrounding the Gulf Islands.
Best Places to Dine out and Go Shopping
16. Check out Aberdeen Food Court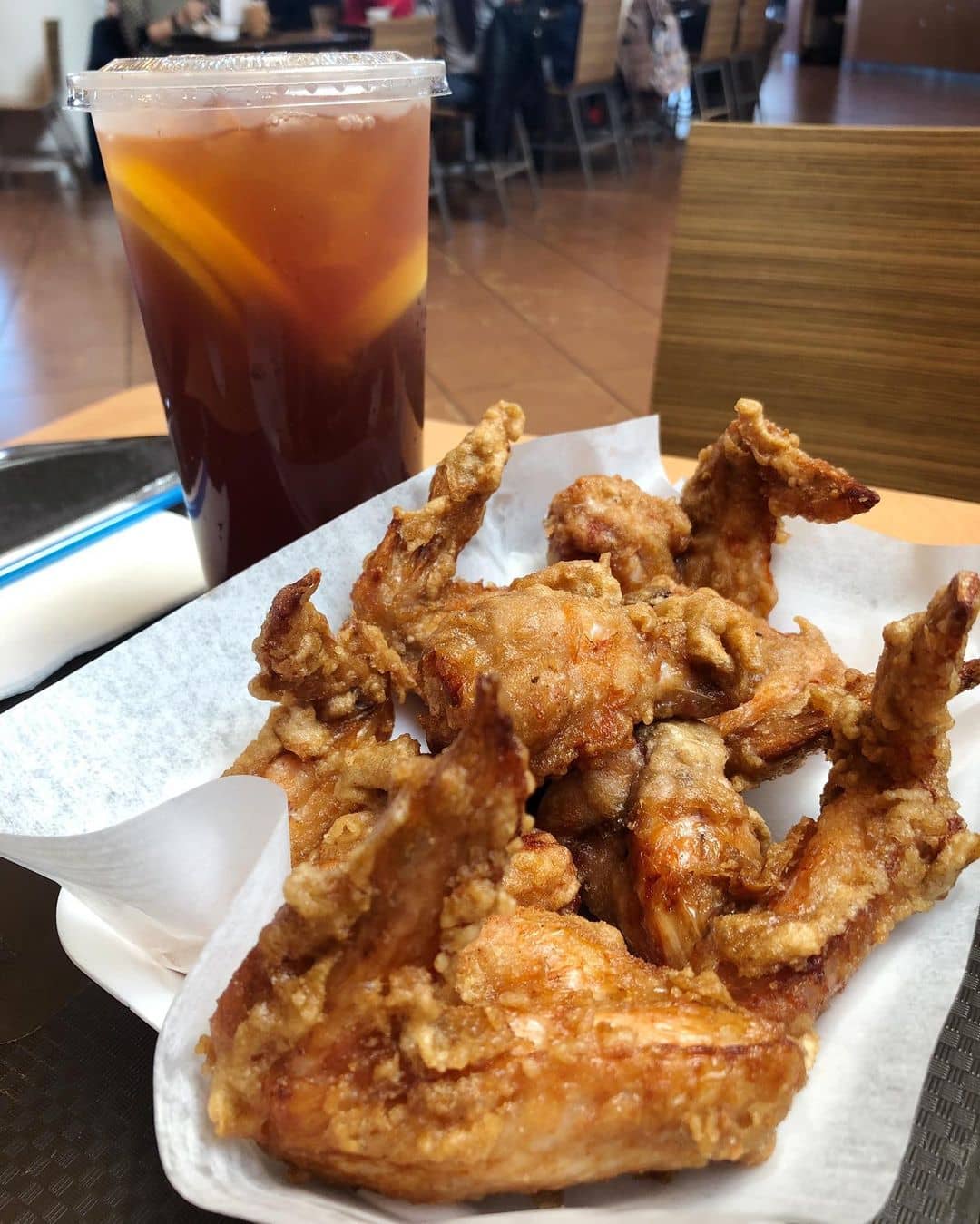 When in doubt, go to Aberdeen Mall! There's a prosperous food court to fill your empty stomach with joy so you don't have to plan ahead!
Aberdeen food court is a mashup of international cuisines but Asian food is definitely the star of the show here. Dine in with family or grab a quick bite from one of the freestanding restaurants.
There's hotpot, there's ramen, there's seafood! No matter what you crave, there's still a place for you to belong!
Shanghai Morning, Wu Fung Dessert, and Cafe D-Lite follow as other must-eats!
Address: Aberdeen Center, 4151 Hazelbridge Way, Richmond, BC V6X 4J7
Website | Facebook | Instagram
17. Hunt Down Authentic Chinese Food at Lesser-Known Asian Food Courts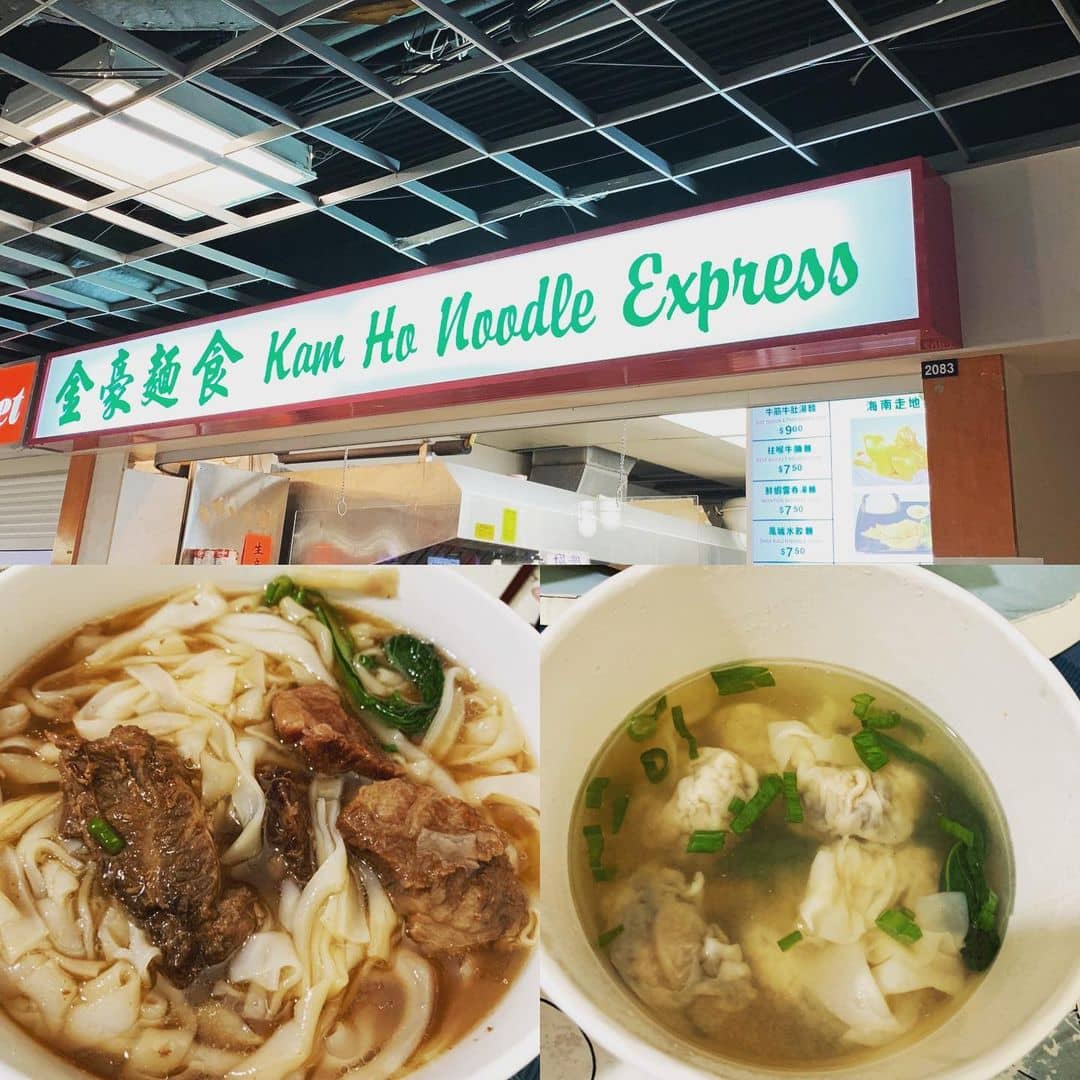 65% of Richmond's population is Asian, and half of that is Chinese. And that's why there's no reason to miss out on the booming Asian food scene here.
Speaking of Asian restaurants in Richmond, there's no bar hold! But we have in our heart some of our favorite spots. We already talked about Aberdeen. So whenever you're around it, make sure to stop by Parker Place or Admiralty Center nearby to kick start your Asian culinary adventure.
You will find an extensive range of home-style stands that fix your comfort food cravings. The XLB at R&H in Lansdowne food court is seriously savory, while the Tianjin wrap offered by O'Tray Noodle at President Pizza gives you a hot, satisfying crunch that keeps you getting more!
Admiralty Centre
Address: 8700 McKim Way, Richmond, BC V6X 4A5
President's Plaza
Address: 8181 Cambie Rd., Richmond, BC V6X 3X9
Parker Place
Address: 4380 No. 3 Rd, Richmond, BC V6X 3V7
Lansdowne Centre
Address: 5300 No. 3 Rd, Richmond, BC V6X 2X9
18. Warm Yourself on a Rainy Day with Richmond's Best Hotpots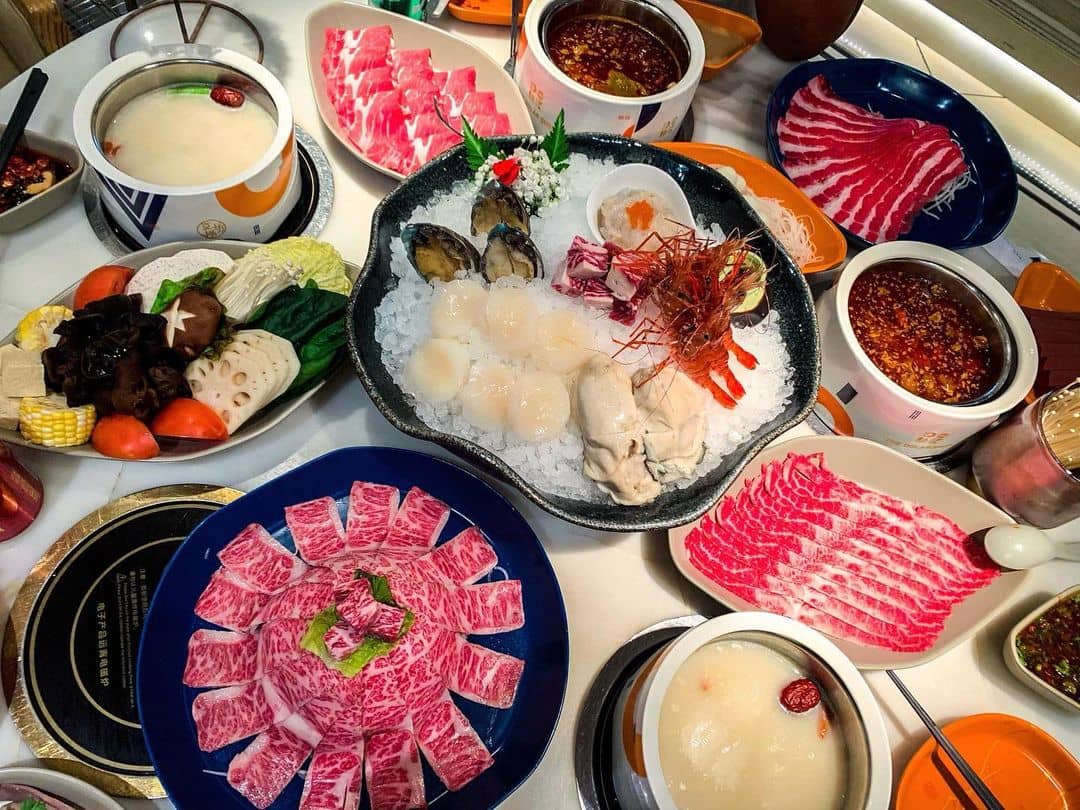 If it happens to rain the day you're in Richmond, don't just stay home and curl up in bed! Get an umbrella, put on something cozy, and head to one of the best hot pot restaurants in Richmond to keep your heart warm!
Hot pot is sharing comfort food. If each person in your group craves a different flavor, go for Dolar Shop! Macau hotpot culture at Dolar Shop lets customers choose their own flavor so no one has to compromise for one particular soup base.
Hai Di Lao is another world-renowned hotpot chain that takes Richmond by storm. Eating at Hai Di Lao is more like enjoying a dining show rather than just a come-and-go dinner spot. Watch the talented chefs knead, roll and hand pull noodles in the forefront of your table. Their Boneless basa fish and Specialty Lamb are a joy to eat.
Those living on the adventurous side of their eating habit should not overlook Happy Lamb. They serve up some of the best Mongolian hotpots to keep your taste buds alive!
19. Dine out by the Water at Steveston Village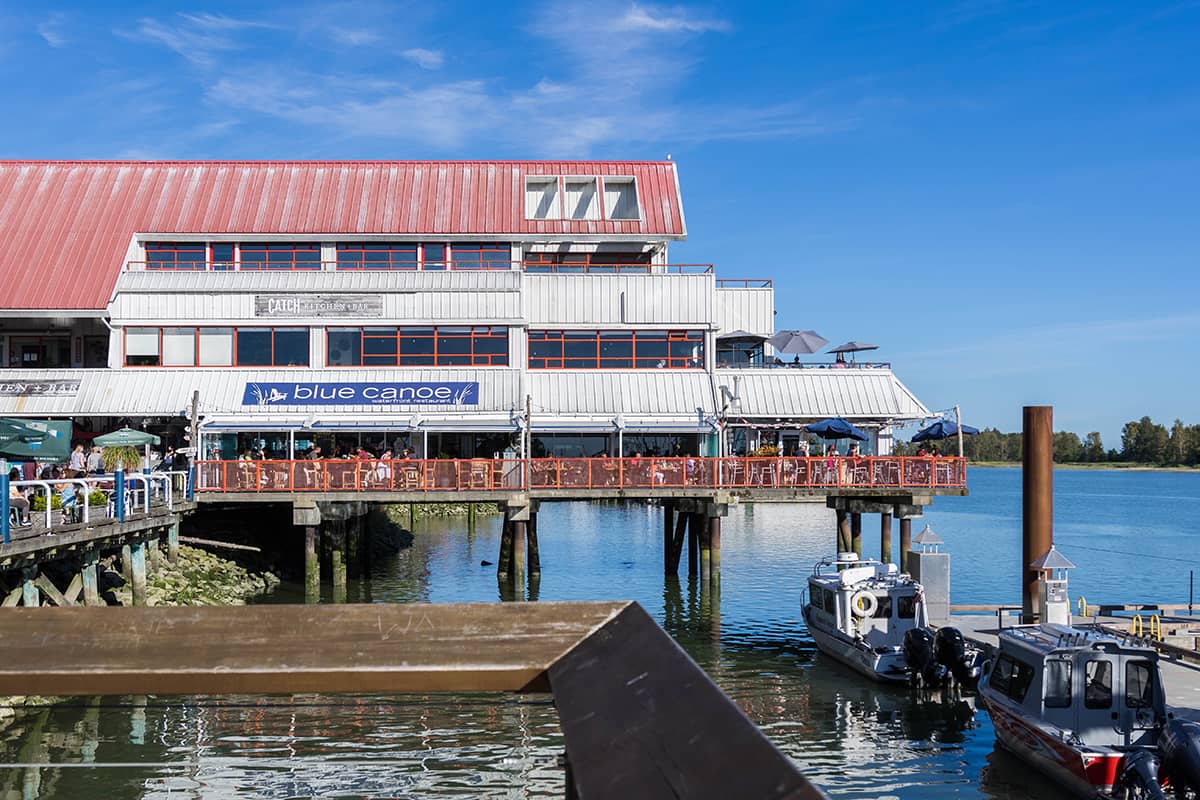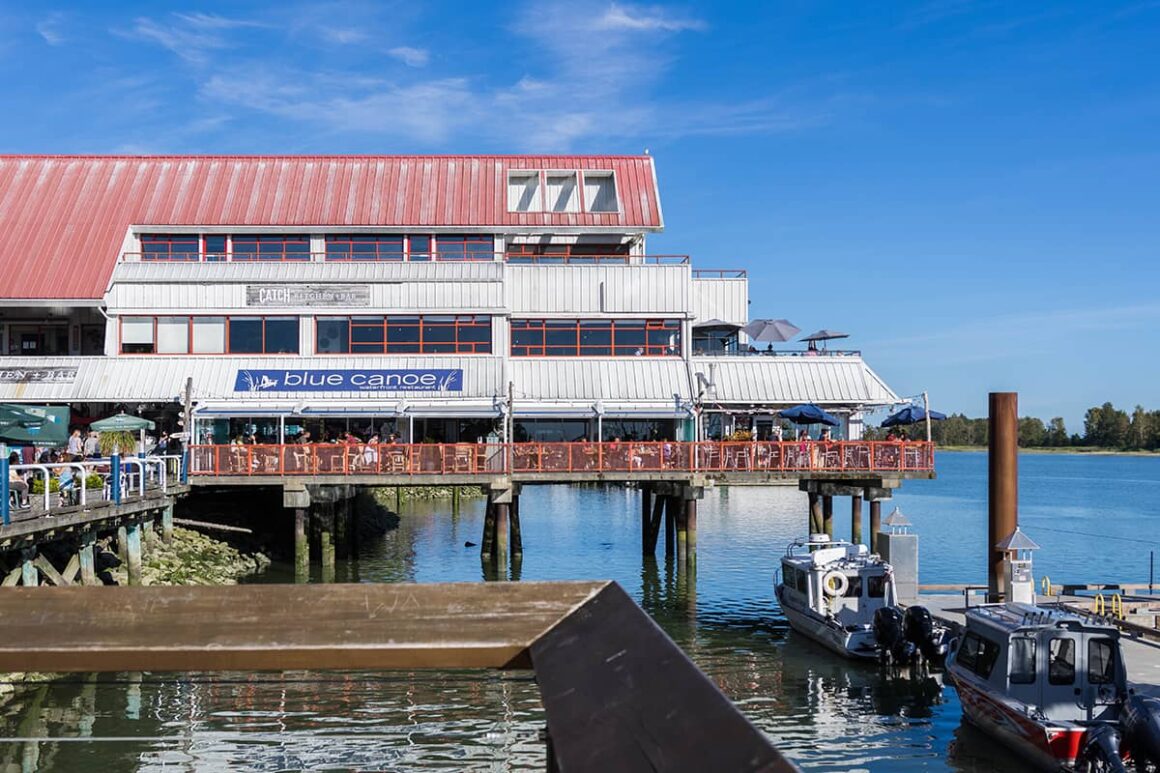 This oceanfront village on the southwest tip of Lulu Island is not only a historical sightseeing hub but also a medley of good eats.
You may think of seafood, that's true, but seafood is not the only thing to be offered even though the seafood scene is seriously good, especially at Blue Canoe Waterfront Restaurant!
Those who worship the heavenly smell of freshly grilled BBQ, don't miss out on Hog Shack Cook House! Pajo's Fish and Chips let you indulge in mouthwatering and crispy Alaskan Wild Halibut & Fries in a floating restaurant. Don't forget to give it a yummy finish with some frozen yogurt at Timothy's and Screamers Soft Serve!
20. Give Your Tummy a Savory Treat of Street Food at Richmond Night Market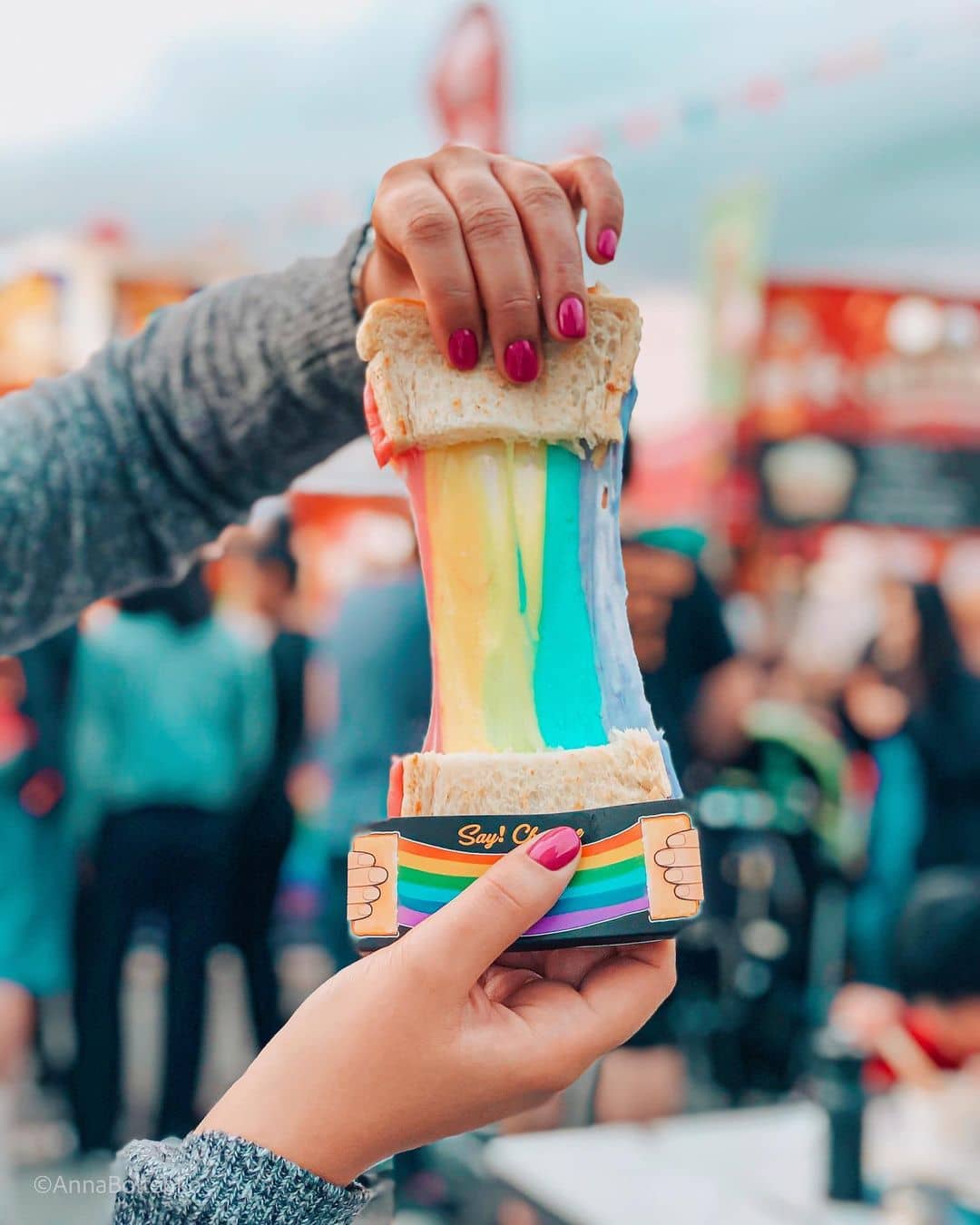 Do you know that Richmond has the largest night market at its heart? Well if you don't, head to Richmond Night Market tonight and live up to the hype!
Richmond Night Market seems like a mini festival that lasts for a couple of months and is open during the long weekend. When the sun beams down, you will see an extensive line of people waiting to enter the food court. Therefore, remember to obtain a fast pass if you want to beat the line!
Richmond Night Market is a street food mecca, from smoky sizzling grilled sticks to ice cream rolls, the list goes on so come with an empty stomach! There is even a Dog Play Area so you can hang out with your pooch in a pet-friendly environment.
Address: 8351 River Rd, Richmond, BC V6X 1Y4.
Website | Facebook | Instagram
21. Travel the Richmond Dumpling Trail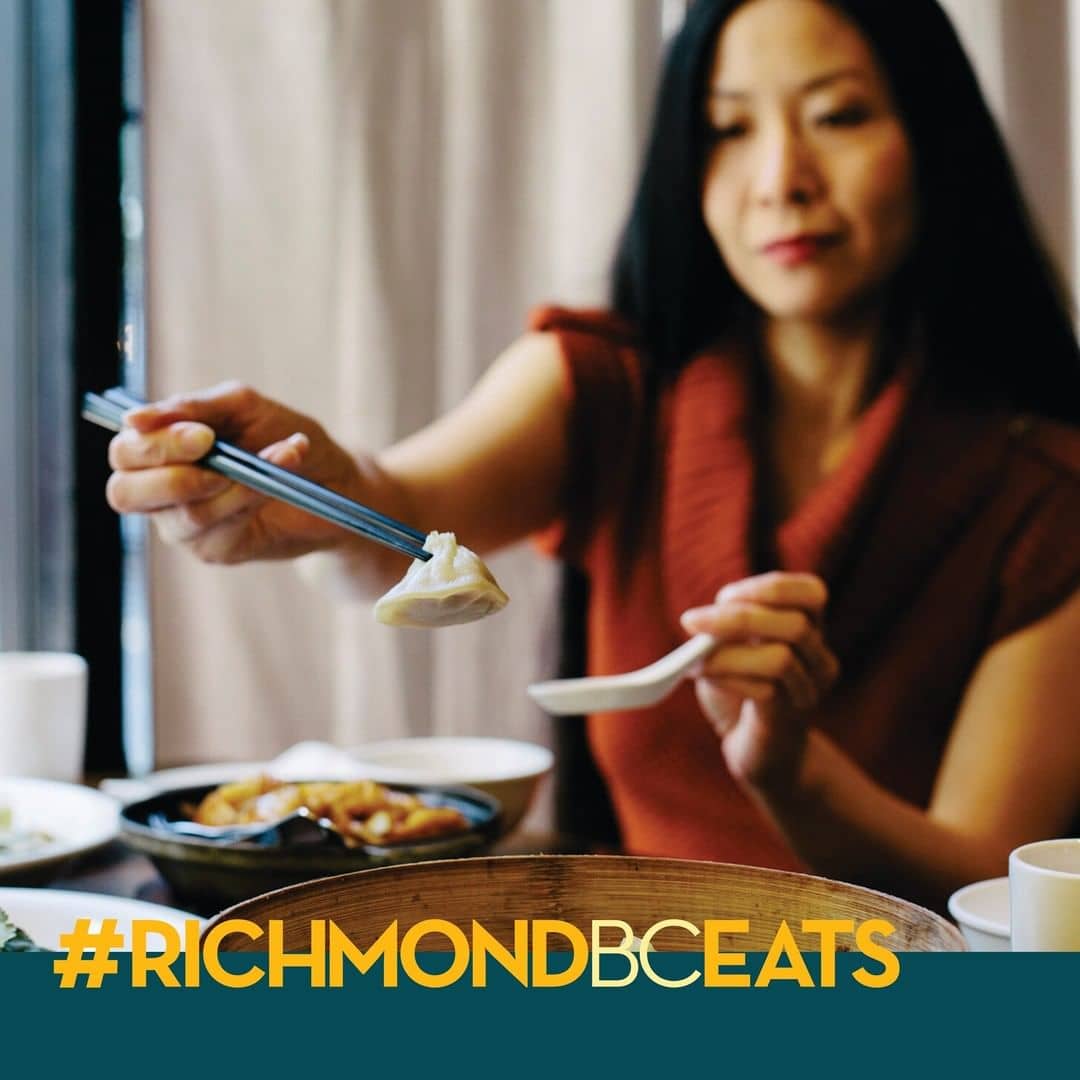 Dumpling is a staple in Chinese cuisine. Don't forget that Richmond is home to some of the best Chinese food in North America, so much so that they even created the famous Dumpling Trail that takes the province by storm.
Richmond Dumpling Trail will give your stomach an exercise! Over 20 restaurants serve a variety of dumplings. If you're after that classic Xiu Long Bao, head to Dinesty Dumpling House! For dim sum fans, Empire Seafood will make your taste buds go crazy! Your only business is to pick what your taste buds crave!
Website | Facebook | Instagram
22. Shop til' You Drop at Oomomo Japan Living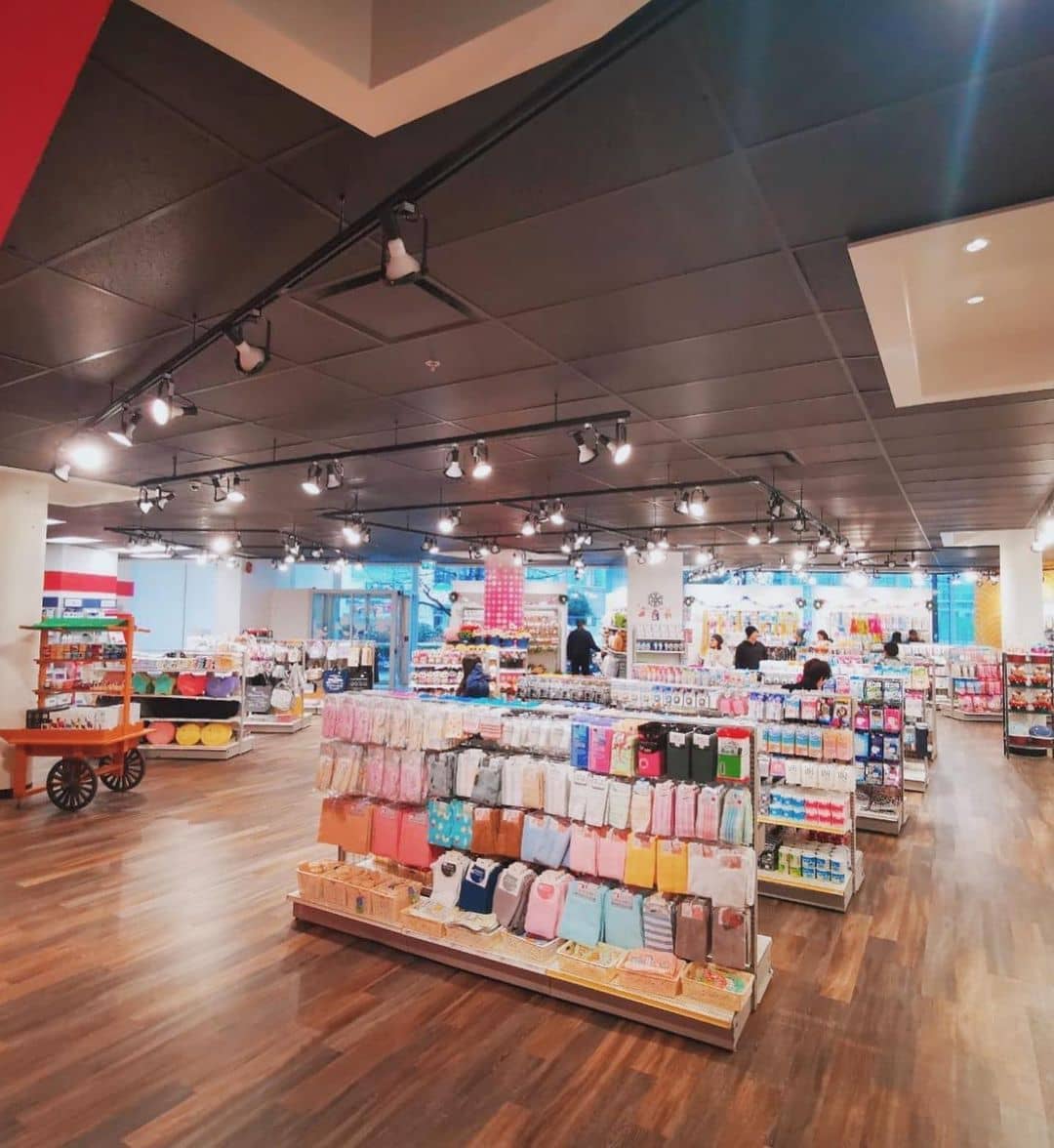 Creating a Pinterest-ready home doesn't have to go with top dollars! Oomomo Japan Living is a budget-friendly shopping corner piled up with affordable household supplies, crafts, apparel, kitchenware, and even beauty products priced as low as $2.75!
Spend a good amount of time here because once you send yourself there, you don't want to leave! Oomomo Japan Living is a huge assortment of handy, smart, and cute goodies to turn your home into a conversation starter!
Planning to declutter your life? Head to Oomomo and be inspired! Plus, they have really good ice cream too!
Address: Aberdeen Centre, 1080-4151 Hazelbridge Way, Richmond, BC V6X 4J7.
Website | Facebook | Instagram
23. Get The Deals at McArthurGlen Designer Outlet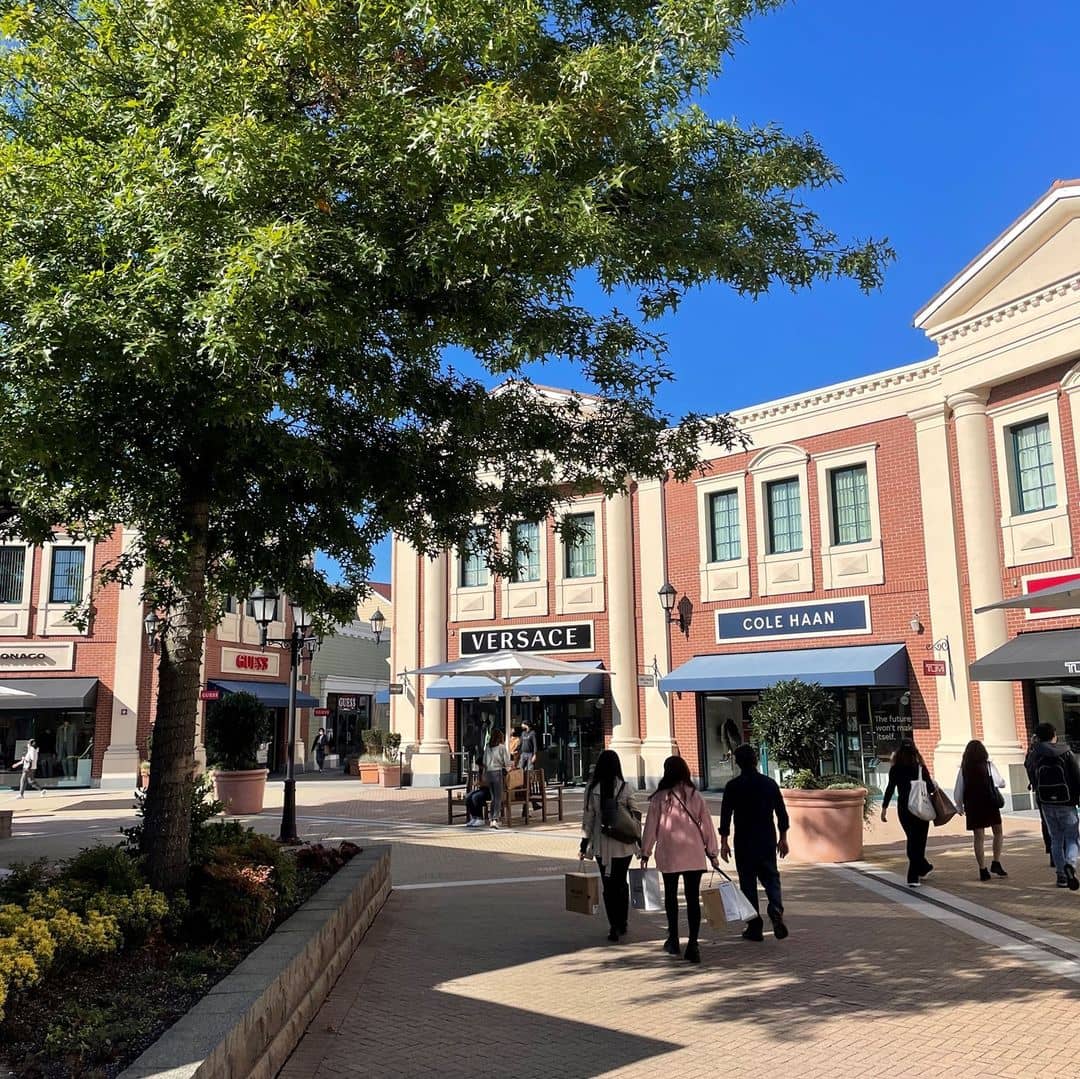 Get your credit card ready! McArthurGlen Designer Outlet is one of the best shopping hubs for shopaholics in Richmond. Whichever brand you're following this year, you will find it here!
This luxury shopping mall is a stone's throw from YVR airport, offering the best deals and latest trends from the world's famous brand names. From Jimmy Choo, Adidas, Oak & Fort to Versace and Banana Republic, you name it! Cosmetics, apparels, and chocolates are also at hand.
Strolling around McArthurGlen is a joy itself! Even if you're not in the mood for shopping, just walk around this quaint European-influenced village under the shady trees and unwind at a dancing fountain!
Address: 1000-7899 Templeton Station Rd, Richmond, V7B 0B7.
Website | Facebook | Instagram
Sports, Games, and Unique Experiences in Richmond
24. Play Badminton at ClearOne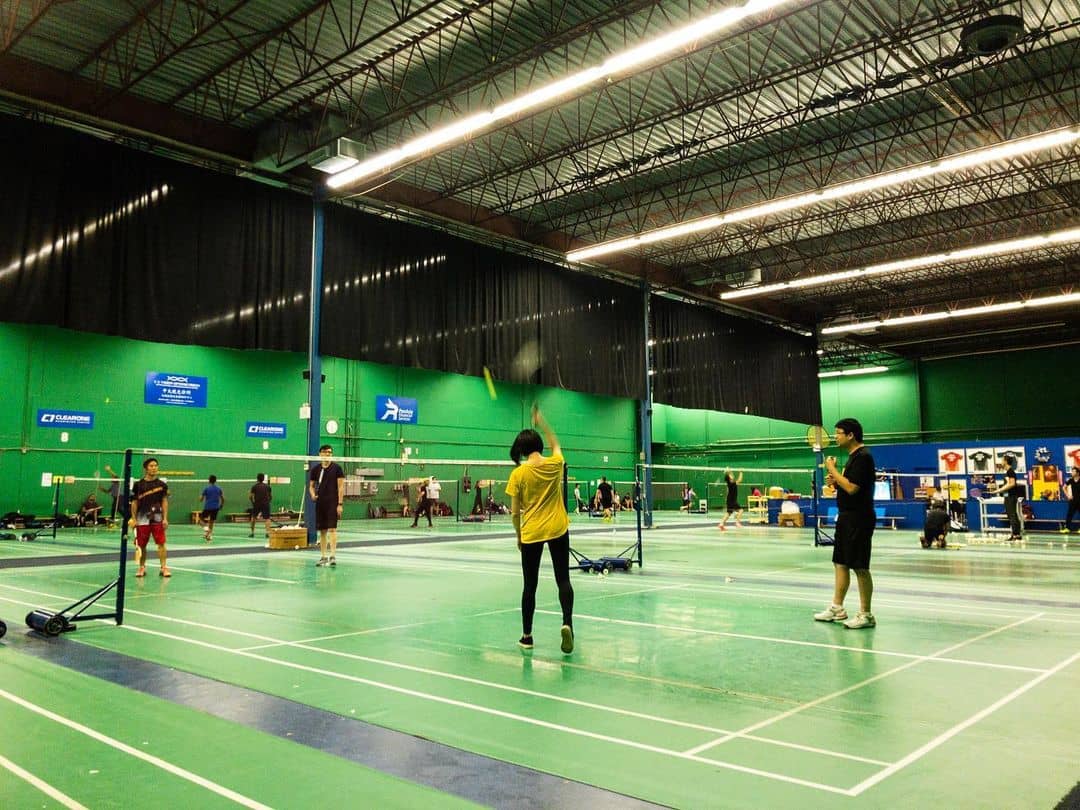 ClearOne is one of the most visited badminton courts in Richmond. Book ahead with ClearOne if you want to work out with your fellas when it rains outside!
ClearOne is the first fully dedicated badminton facility established all the way back in 2003. There are a total of 13 courts to book with, and you will be offered with premier Yonex Olympic mat surfaces to feel like a star in your own game.
Make sure to bring your own indoor court shoes since other types of shoes are not permitted. When in doubt, check with the online staff when booking in advance so they can suggest the right equipment!
Address: 4351 No. 3 Rd #100, Richmond, BC V6X 3A7
25. Swing Your Club at a Golf Course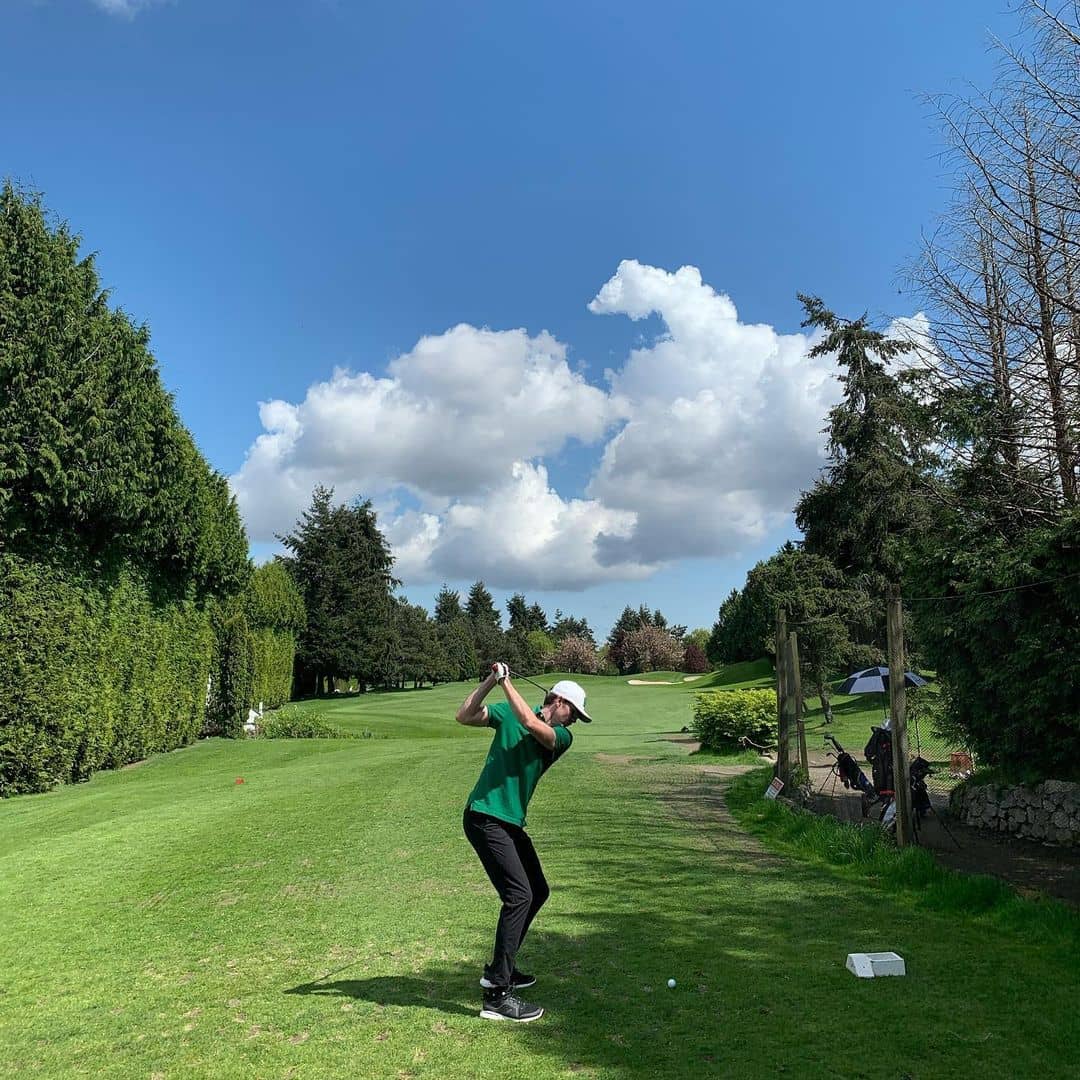 When was the last time you swung your clubs in the great outdoors? If you miss the curving fairways on the breezy rolling hills, check out one of the best golf courses in Richmond to raise a smile!
Mayfair Lakes Golf and Country Club bring out the dramatic landscape of North Shore mountains to accompany your swing. Once you've had enough, head back to their Spike Lounge & Grill and unwind by the patio.
Country Meadows Golf Course is famous for wine lovers looking for a glass of Harry's Reserve after playing on the tree-frame course around the quirky sand traps.
Meanwhile, West Richmond Pitch & Putt is a household name for young locals and kids. Enjoy this nice little place to practice for a short game!
26. Spruce up Your Instagram Feed at Moon & Back Gallery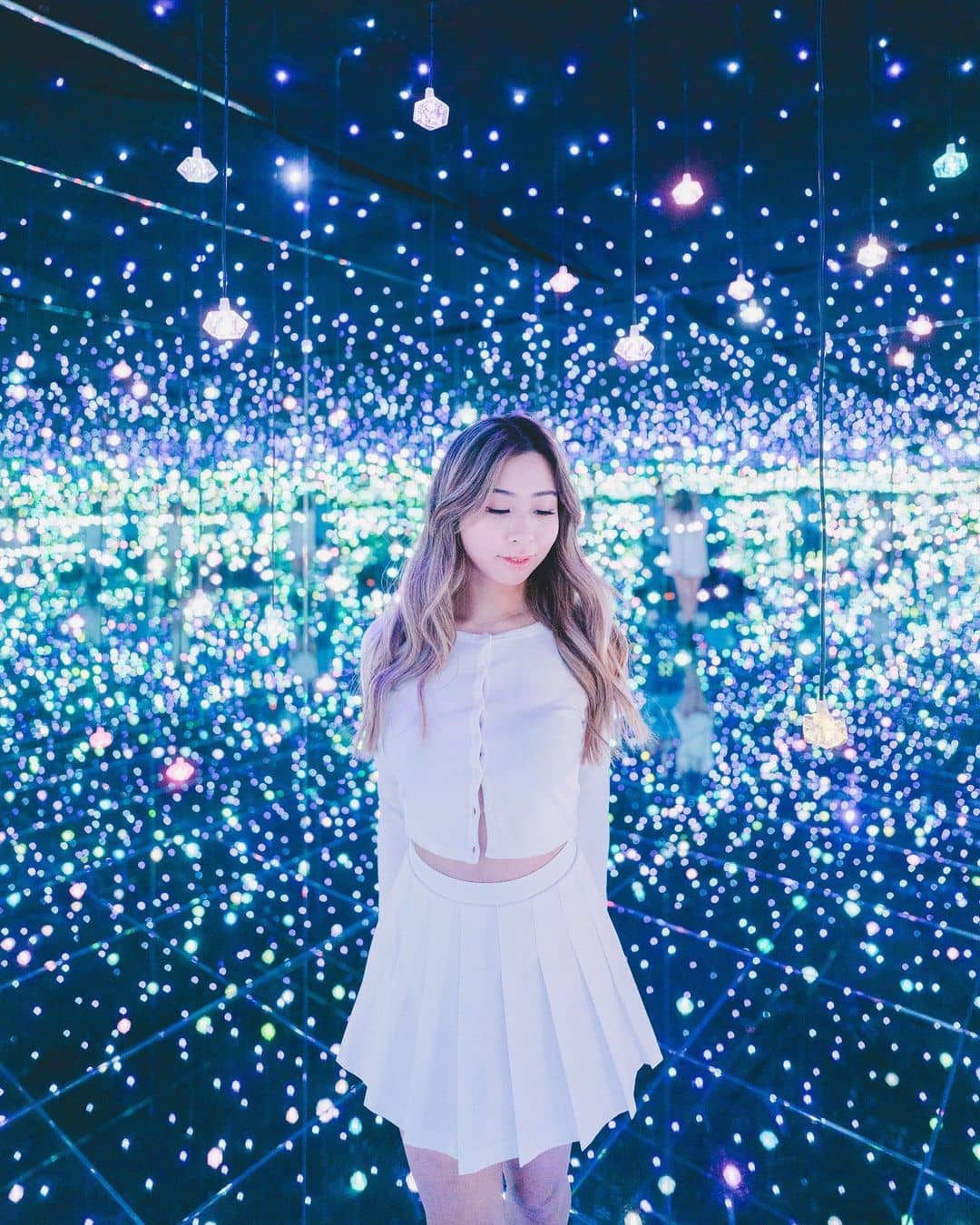 No more chasing outdoor photogenic places in the scorching sun! Moon & Back Gallery takes your photography skills to a whole new level with the help of infinity mirrored digital light!
The gallery will have you in awe with 16 themed rooms in total, plus a galore of incredible, cutting-edge backgrounds so you can come up with as many poses as possible. All you need to do is put on the right outfit to stand out in the dark and adjust the right shutter speed.
You will feel like walking into the galaxy with lightning effects dancing all around. There are flowers, a circuit board, and lots of mirror rooms to inspire your inner photophile. A suggested average time to spend at Moon & Back is an hour, and advanced booking is a must so you won't be elbowing out with other visitors.
Address: 150-12111 Bridgeport Rd, Richmond, BC V6V 1J4
Website | Facebook | Instagram
27. Watch a Play at Gateway Theater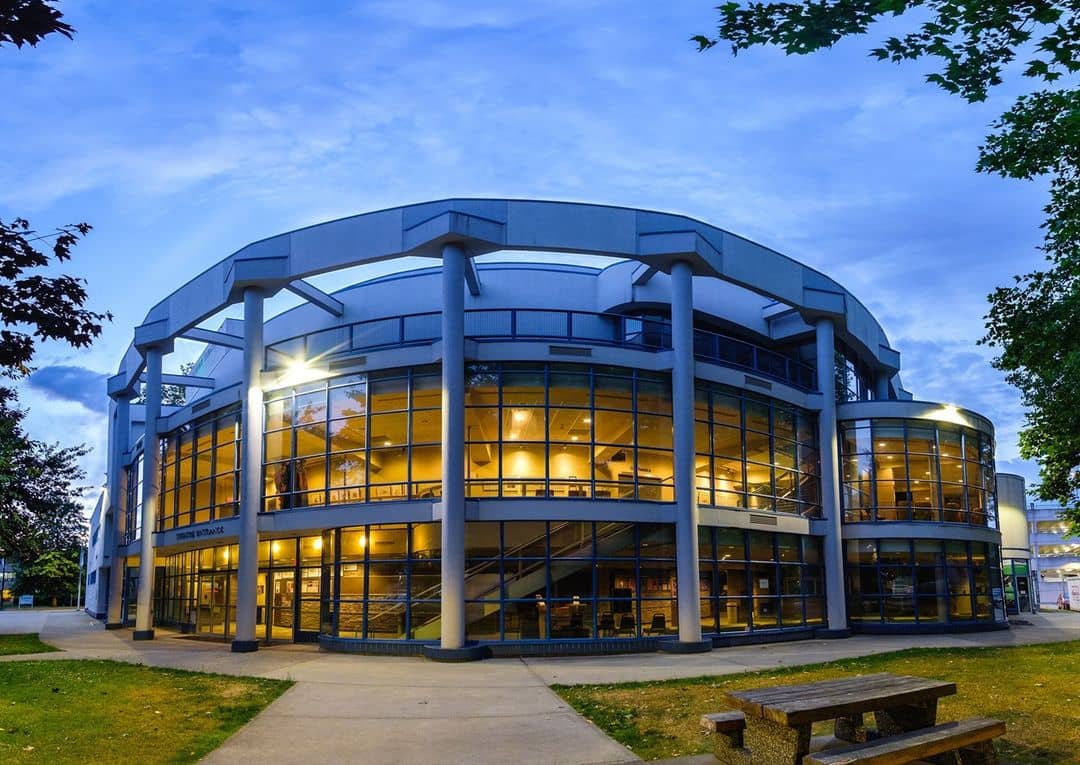 In culturally rich cities like Paris, Milan, and Tokyo, watching a live performance at a theater has become a top thing to do for visitors. This high-educational form of entertainment gives you a chance to take a break from the screens, broaden your mind and relieve stress.
In Richmond, the locals have long been familiar with Gateway Theater at 6500 Gilbert Road. This bustling hub of arts and live musical performances enrich the life quality of many citizens. Each season comes with new and exciting plays to bring you a blissful mix of comedy, drama, and musicals.
Gateway Theater is a great place to laze back and enjoy great productions of talented local artists. Other than that, the acoustic environment is also spot on with a proper balance of absorption and reflection.
Address: 6500 Gilbert Rd., Richmond, BC V7C 3V4.
Website | Facebook | Instagram
28. Inspire Your Palate with a Wine Tasting Tour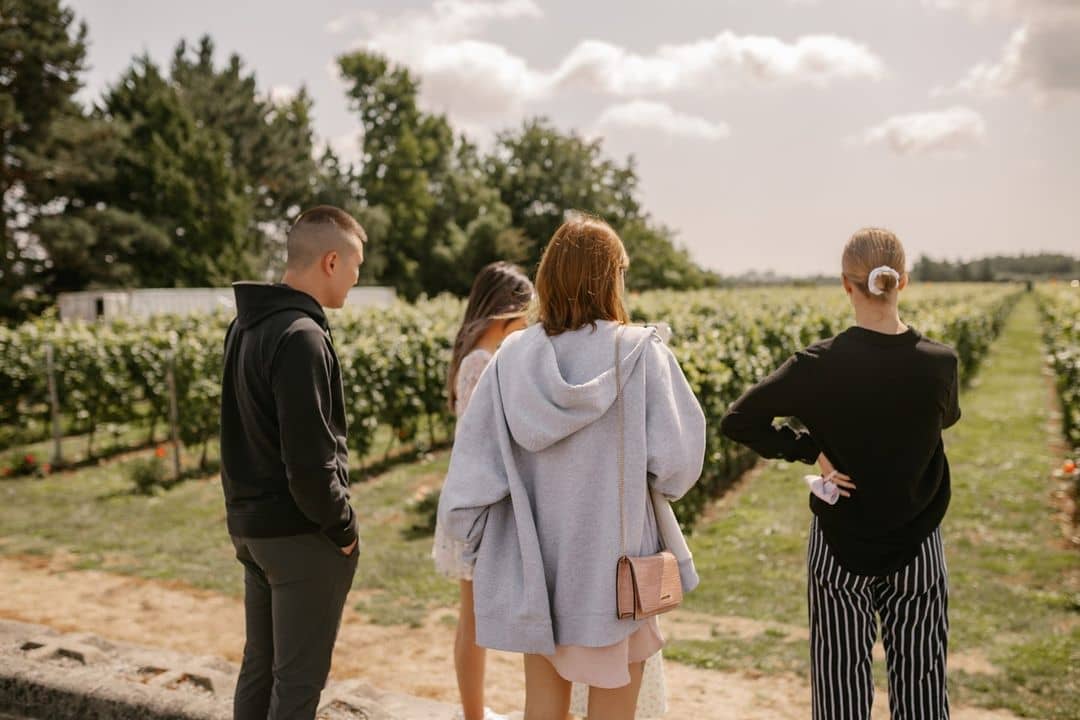 When was the last time you had the pungent, silky niceness of your favourite wine caress your tongue? If you fall in love with the nectar of God, it's time to sip your way through Richmond for an ultimate wine tasting trip!
Visit Canada Berries if you're a fan of grape-based wines with a strong influence on fruity notes. Lulu Island Winery is the largest brand in Metro Vancouver where you are introduced to the world-renowned ice wine.
Want to discover the vinification secrets behind these gigantic barrels? Book a tasting tour with your favorite wineries for an eye-opening day!
29. Riverport Sports and Entertainment Complex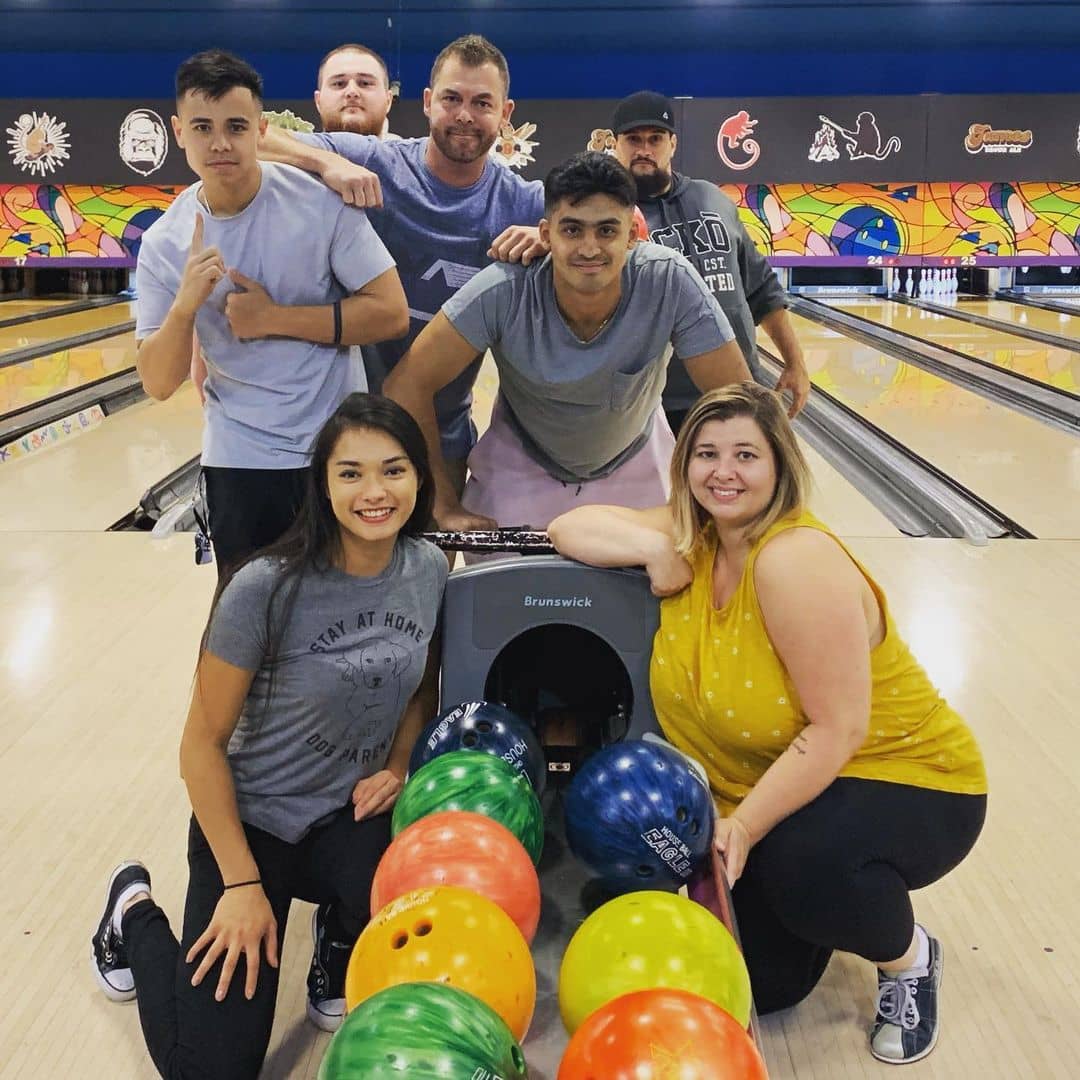 This incredible entertainment complex is perfect for all ages. Riverport is still under the radar of first-time visitors but it's been a household name for Richmond locals for ages.
Kids love coming here every weekend to make a splash at Watermania, an indoor swimming pool filled with bright primary colors. There's a huge wave pool, waterslides, kids' area and sprays toys. So make sure to bring your own bathing suit!
If you want to zest it up with some laughter, book with Lucky 9 Lanes and have a fun bowling time. Once you're done with the lanes, head back to Monkey 9 Brewery to recharge! SilverCity Riverport Cinemas is great for a date night too!
Address: 14211 Entertainment Way, Richmond, BC V6W 1K4.
Lucky 9 Lanes
Website | Instagram | Facebook
30. Enjoy a Live Performance at Richmond Orchestra & Chorus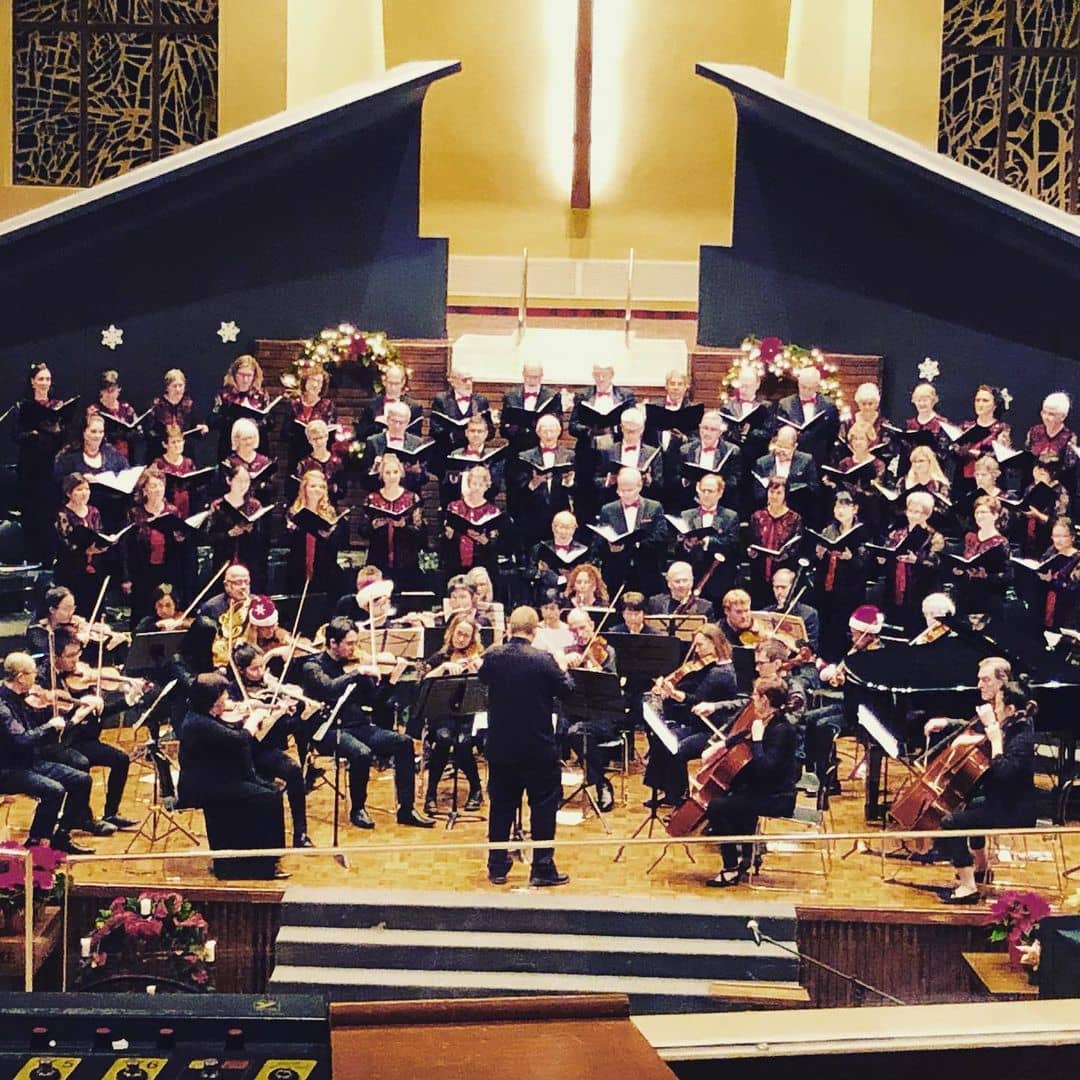 A live orchestra is more than just a sound, it's an event. Richmond Orchestra & Chorus offers a multitude of live events performed by talented artists of all ages, sometimes in town and sometimes international.
The fun of witnessing skilled people doing their craft, such as a cellist playing furiously with hands holding and moving at the same time provokes pure happiness. This not-for-profit charitable organization also offers an elementary school outreach program and benefits concerts for local charities throughout the year.
Address: 10691 Shellbridge Way #130, Richmond, BC V6X 2W8.
Website | Facebook | Instagram
31. Live up to the Vancouver Olympic Glory at Richmond Olympic Oval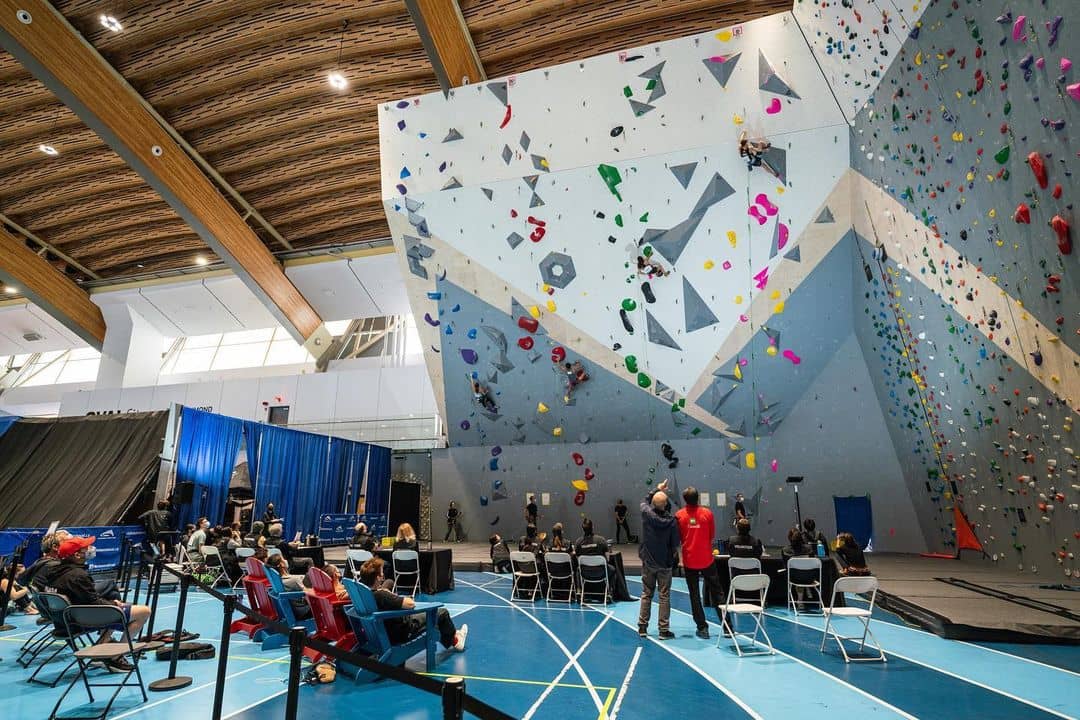 The indoor multi-sport complex at 6111 River Rd is a beloved place for locals of all fitness levels. Richmond Olympic Oval sets foot along the banks of the Fraser River. It was designed by Cannon Design and was once used as the long-track speed skating venue during Vancouver 2010 Winter Olympics.
Today, visitors to Richmond Olympic Oval still feel the glory by attending one of the drop-in fitness classes or seeing high-performance Canadian athletes trained for international competition.
Those looking to live up to the hype of Olympic Gold can spend an hour at Olympic Experience. A short visit to this incredible exhibition will unleash your inner athletic soul with interactive simulators, Canada's sports history, and the thrill of competition. Feel the rush of real competition by lifting in Olympic-grade shot put and hop on a bobsleigh making run through blinding speeds and icy turns. The choice is yours!
Address: 6111 River Rd, Richmond, BC V7C 0A2.
Website | Facebook | Instagram
32. Break the Law of Gravity at Apex Adventure Plex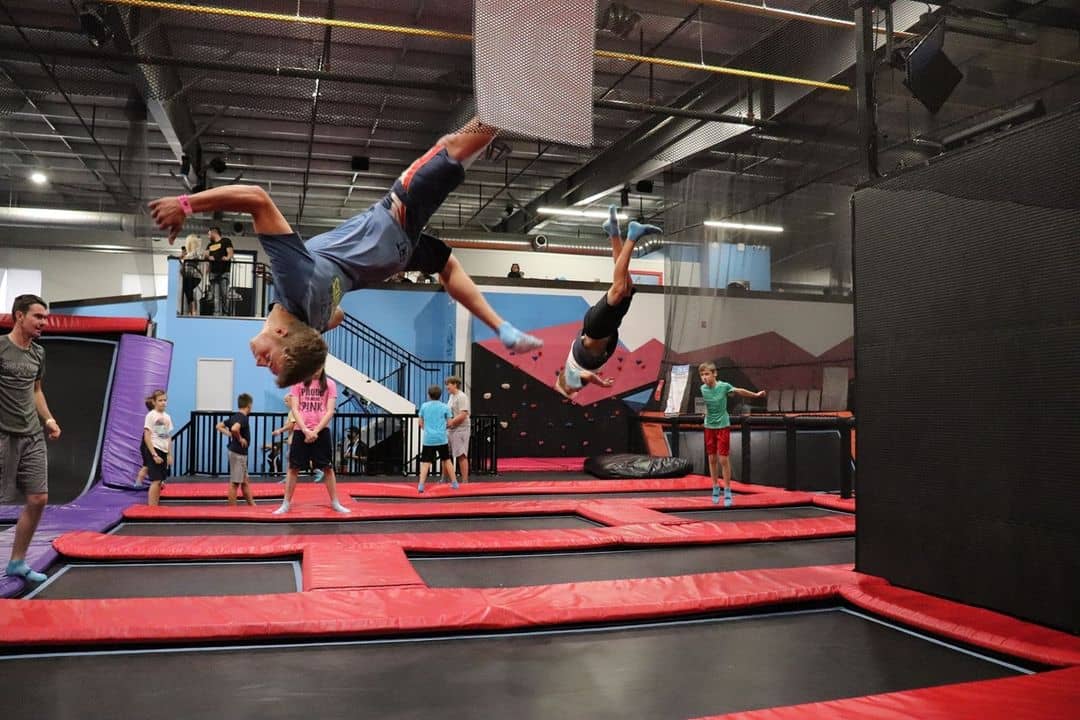 Canada's largest collection of super trampolines are here! Apex Adventure Plex is the best place in town to defy the laws of gravity and perhaps give your muscles and joints a stretch too.
Depending on age and fitness level, you can choose the slanted trampoline or high-flying options. There is so much going on at Apex that even if you've already come today, you can still return tomorrow to try out some other games! We're talking about free run and parkour, Ninja obstacle course, bubble soccer, and rock climbing.
Once your cores are tired, grab some food and drink to recharge or munch on your own snacks in the seating area downstairs.
Address: 3810 Jacombs Rd, Richmond, BC V6V 1Y6.
Website | Facebook | Instagram
33. Bring the Shoreline Indoors with 6Pack Indoor Beach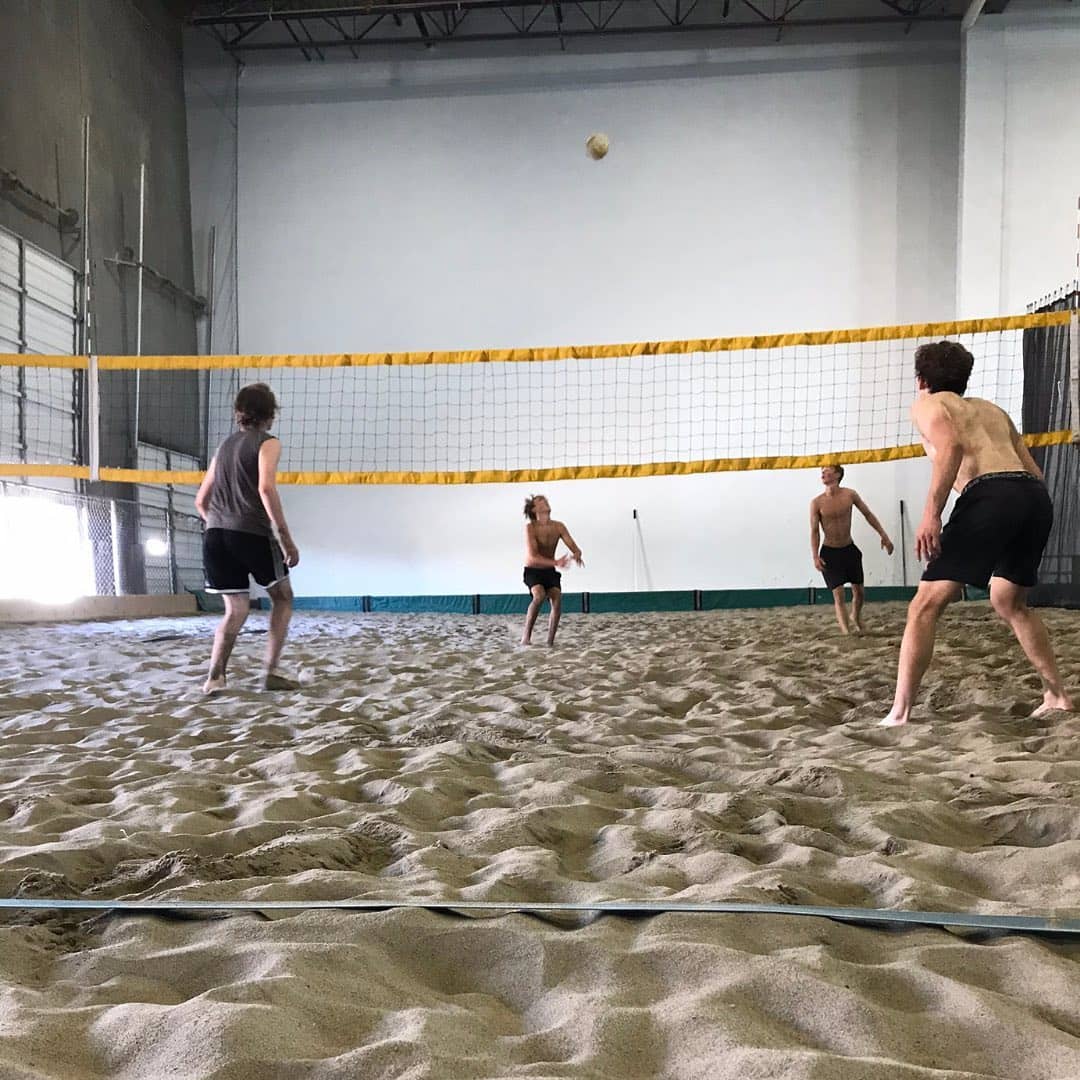 Whenever you want a sweaty sports day on the sand without getting real contact with the sun, grab your friends to 6Pack Indoor Beach.
This Richmond's only indoor beach caters to any kind of fun you have in mind. From volleyball to archery tag, from birthday parties on the sand to film location, 6Pack Indoor Beach offers a wide range of facilities, equipment, and court rentals to give you a lifetime memory.
Book in advance to claim the court for your own gang. You can also drop in anytime and mingle with other peeps and make new friends!
Address: 13180 Mitchell Rd #115, Richmond, BC V6V 1M8
Website | Instagram | Facebook
34. Unleash Your Inner Child at Terra Nova Adventure Playground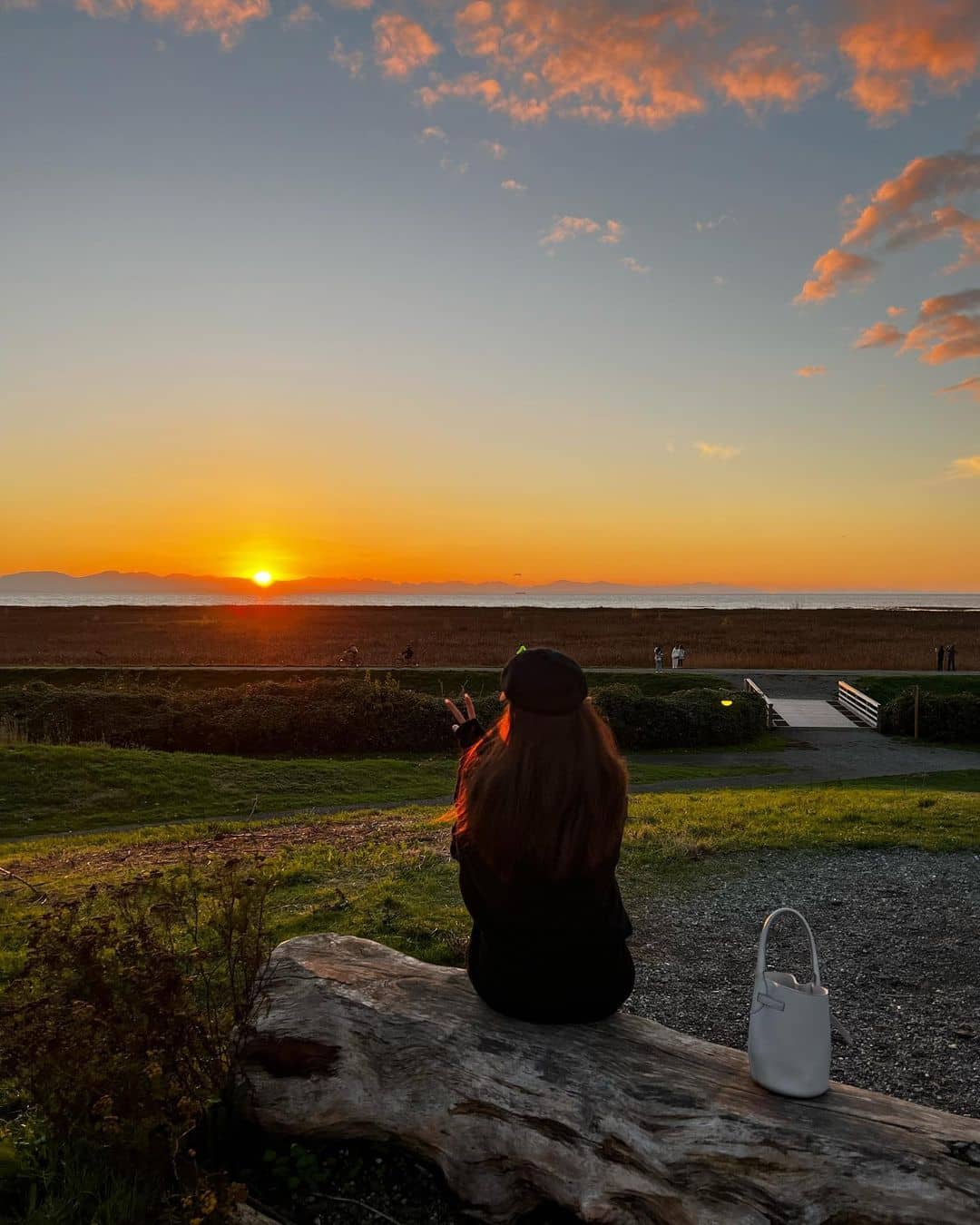 On any given sunny day, you will see families flocking to Terra Nova Park to give their kids a delightful day off. The big slide right in the heart of the park is the biggest hook, and zip lines are also available for kids from eight and above.
Terra Nova is nicely spread out with a good balance of shades and sun-exposed areas. Picnic tables are available to put your tarp down and watch the sunset. There are also many people heading out for a leisure stroll. The park overlooks Vancouver Airport and you will often see seaplanes taking off and landing too.
Address: 2340 River Rd, Richmond, BC V7C 1A1
35. Go Karting at TBC Indoor Racing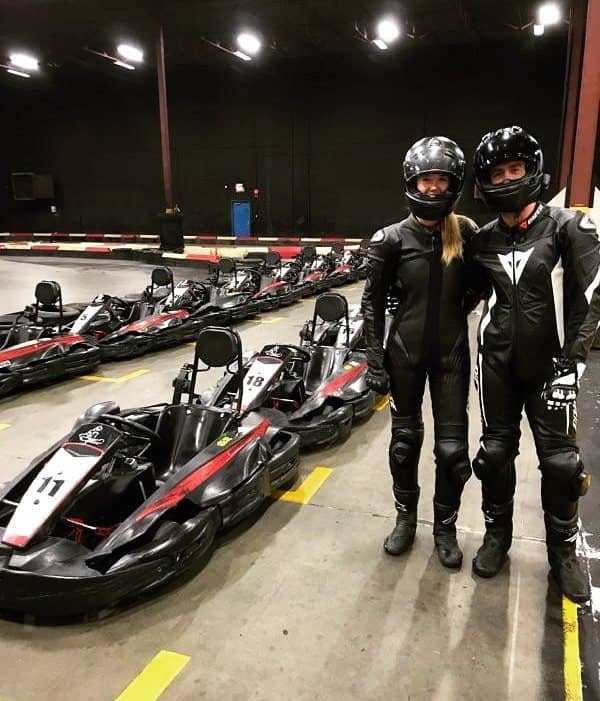 Get on this adrenaline-producing ride for the thrill of racing with your family and friends! Karting is a game for everyone and the most popular place for karting in Richmond is TBC Indoor Racing.
This is a fully dedicated facility where you can speed up to 75 kilometers per hour. Get on one of their Sodi RT8 karts and game up your skills with some serious speeds while detouring like a real star on its 13-turn road-style track layout.
They offer any format of races you have in mind, from group racing, corporate, team building, and birthday party packages. Each race is six minutes in length. Walk-in racers are allowed but advance reservations are strongly recommended.
Address: 2100 Viceroy Pl, Richmond, BC V6V 1Y9.
Website | Facebook | Instagram
With this ultimate list of things to do in Richmond, you can spend days hanging out without running out of ideas. These 37 activities can easily fill up a week. And if you want to maximize your experience around the clock, these coolest things to do in Richmond at night will have you steamed up.