Located at an hour's drive from Vancouver, and less than 10 km from the widely popular Maple Ridge, Golden Ears Provincial Park is spread across 62, 540 hectares, and is one of the largest provincial parks in British Columbia.
The park is home to picturesque hiking trails, campgrounds, waterways, and more, and is highly prized for its various recreational opportunities.
In short, Golden Ears Provincial Park is every nature enthusiast's playground!
Features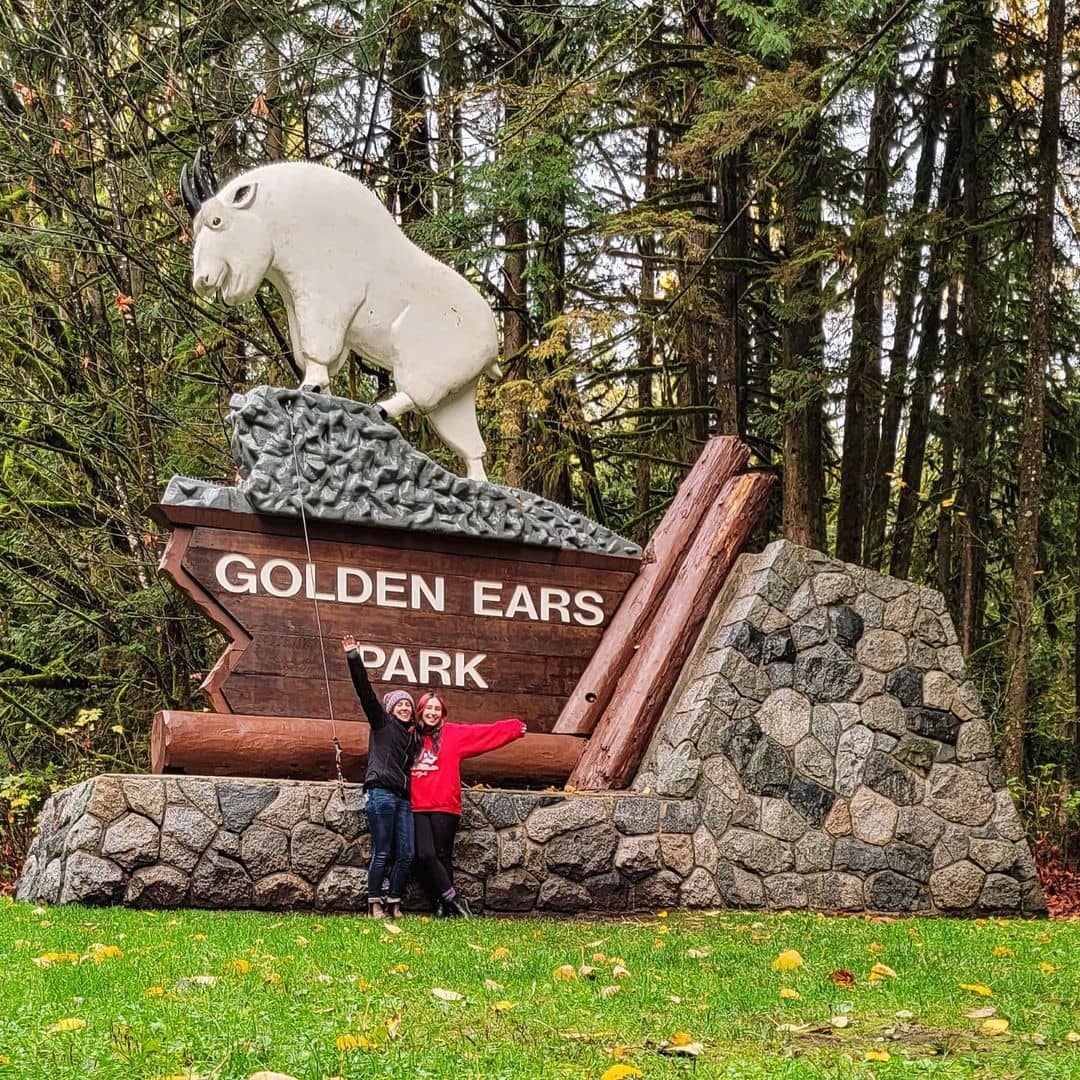 The vast acreage of this natural splendor enables it to offer something to meet the expectations of every type of adventurer.
Picnic Areas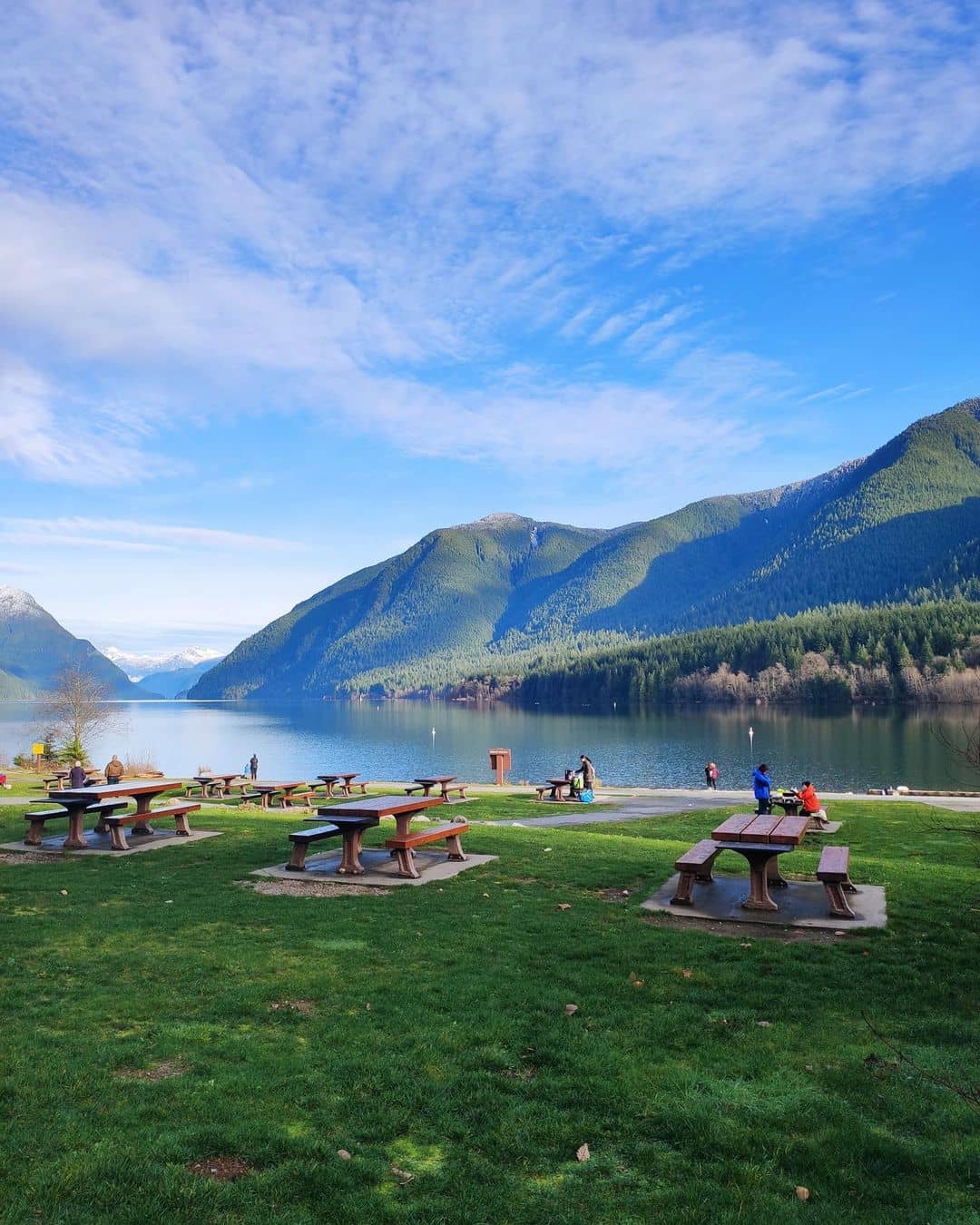 The Alouette Lake shoreline in Golden Ears Park has four beach areas for day use:
South Beach Day-Use Area – sand/gravel beach with picnic tables (some have barbeque attachments). Dogs are not allowed.
Summer – open with full services (drinking water taps, flush toilets, changehouse).
Winter – open with minimal services (pit toilets only)
North Beach Day-Use Area – sand/gravel beach. Only pit toilets are available. Dogs on leash are allowed.
Campers Beach Day-Use Area – sand/gravel beach with pit toilets. Dogs on leash are allowed.
East Beach Day-Use Area – only accessible by boat. Pit toilets are available.
Boat Launch
The south end of Alouette Lake features a boat launch, with parking lot and overnight parking facilities for vehicles and trailers. There is also boat accessible camping along the lake.
Wilderness Camping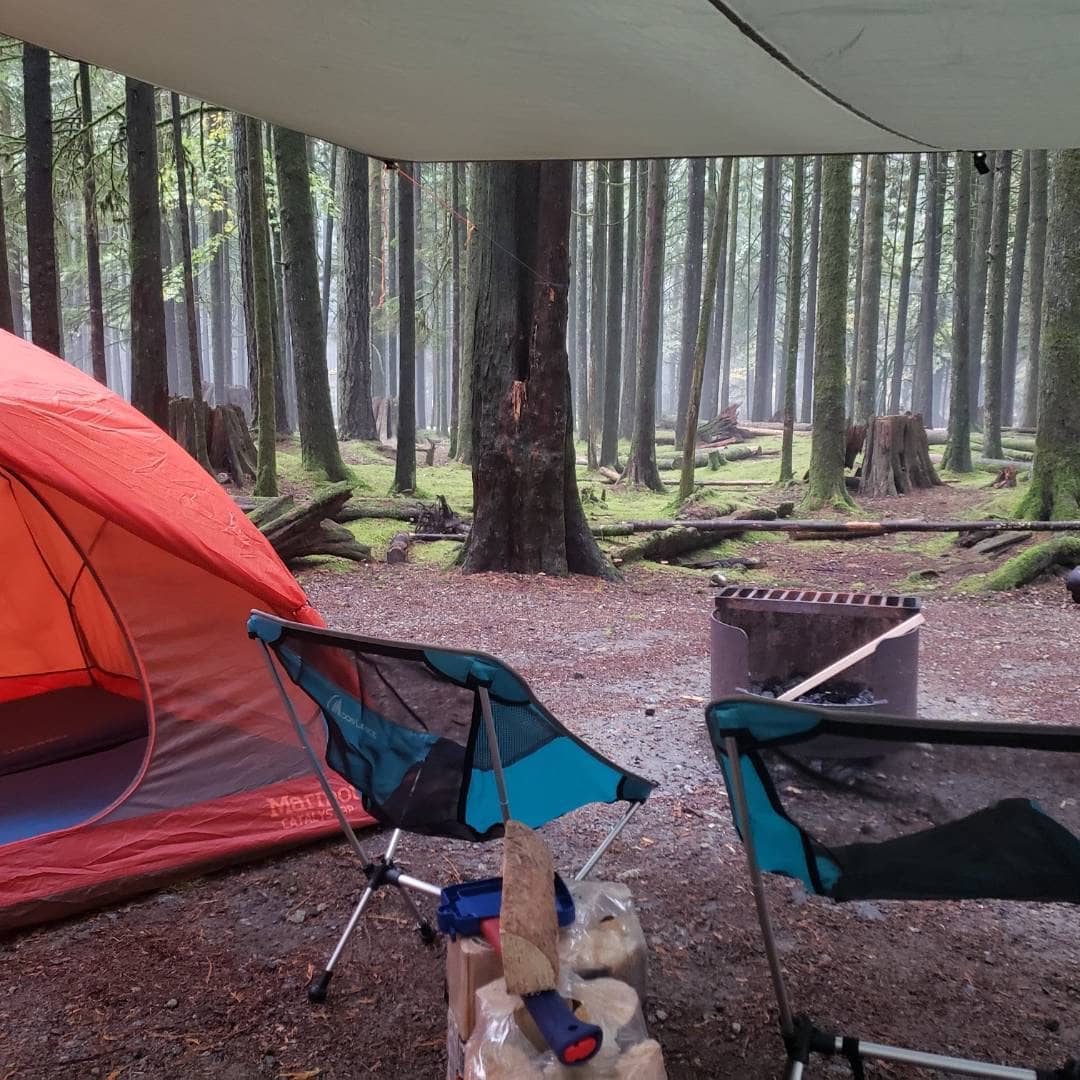 Golden Ears Provincial Park offers a lot of different camping areas for visitors to use, including wilderness or backcountry camping. You will be required to have your backcountry permit with you at all times.
Note: No campfires are allowed in the backcountry camping sites. Most camping sites have pit toilet facilities.
There are also marine backcountry camping sites; they can be accessed only by boat, and campfires here are permitted below high tide line.
Winter Camping
Of the three campgrounds available within Golden Ears Provincial Park – Gold Creek, North Beach and Alouette, Gold Creek campground is available for winter camping, provided the park road remains open. During winter, the main gate of Golden Ears Park will be closed from 7 pm to 7 am everyday.
In addition to these features and facilities, you also get:
Drinking water, located throughout the park.
Playground, located in the north end of Alouette campground.
Group campgrounds – Alouette group site and Golden Ears group site.
Wheelchair accessible toilets at all campgrounds.
A sani-station/dump is available during the summer season. Closed from 16 October to 31 March. Use fee – $5 per discharge.
The Gold Creek and Alouette campgrounds offer hot showers at no extra cost. Showers remain closed during the winter months.
Why is It Famous
Golden Ears Provincial Park beams with the best of nature that you can expect to experience.
There are numerous majestic mountains and valleys that provide with great hiking opportunities in all difficulty levels, for visitors of all ages.
The calm waters of the Alouette Lake are ideal not just for swimming and kayaking, but also for fishing.
The Spirea Universal Access Trail in the park is wheelchair-accessible, which gives an opportunity to everyone to enjoy the lush goodness of Golden Ears' beautiful backcountry.
The park also has horse-specific trails, enabling horseback riding.
Golden Ears is one of the very few parks in the country that has so many amenities, activities, and facilities to offer visitors, which is why it remains a popular outdoor spot for locals and tourists alike.
What To Do & See
Camping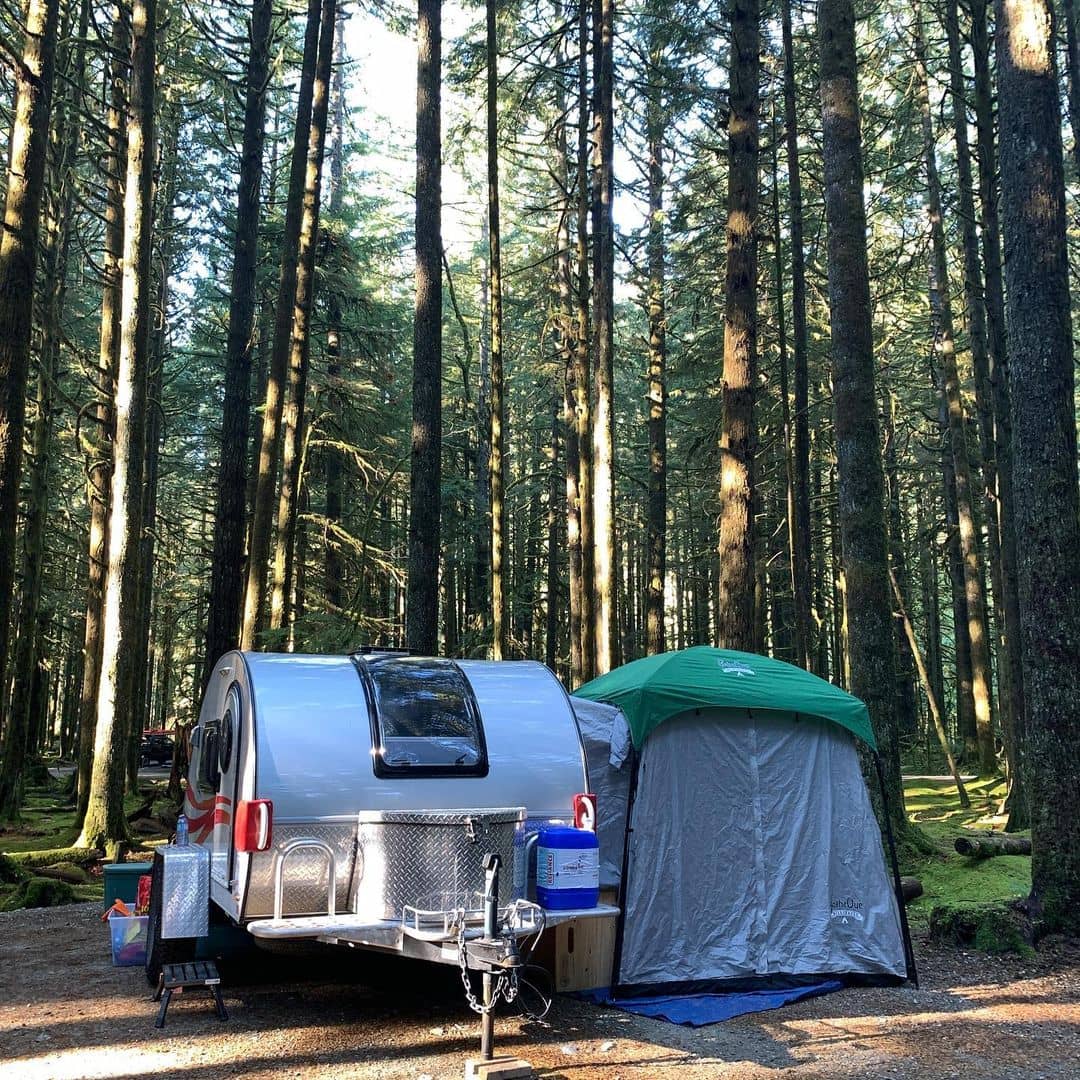 The Gold Creek Campground, North Beach Campground, and Alouette Campground are all reserveable and offer hundreds of camp sites for individuals, families, and groups to enjoy camping overnight.
Cycling
With over 20 kilometers of biking trails within Golden Ears Park, your mountain biking experience here will be both fun and adventurous, to say the least. Remember to stick to the bike-specific trails and park roadways at all times.
Go Canoeing, Kayaking or Paddle Boarding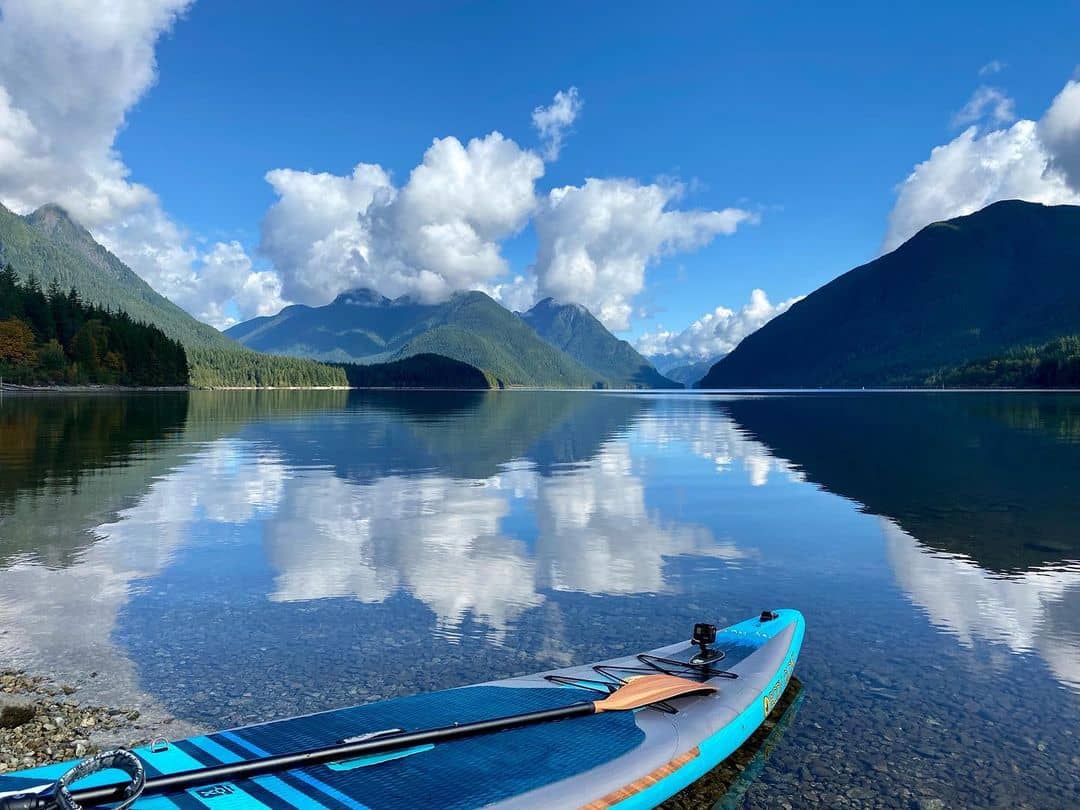 The Alouette lakeshore can be best explored on a canoe or kayak. Canoe, kayak, and pedal boat rentals are available in the South Beach day-use area. The rentals are weather-premitting. There are boat accessible camping spots along the lake, which can be reserved too.
Hiking / Climbing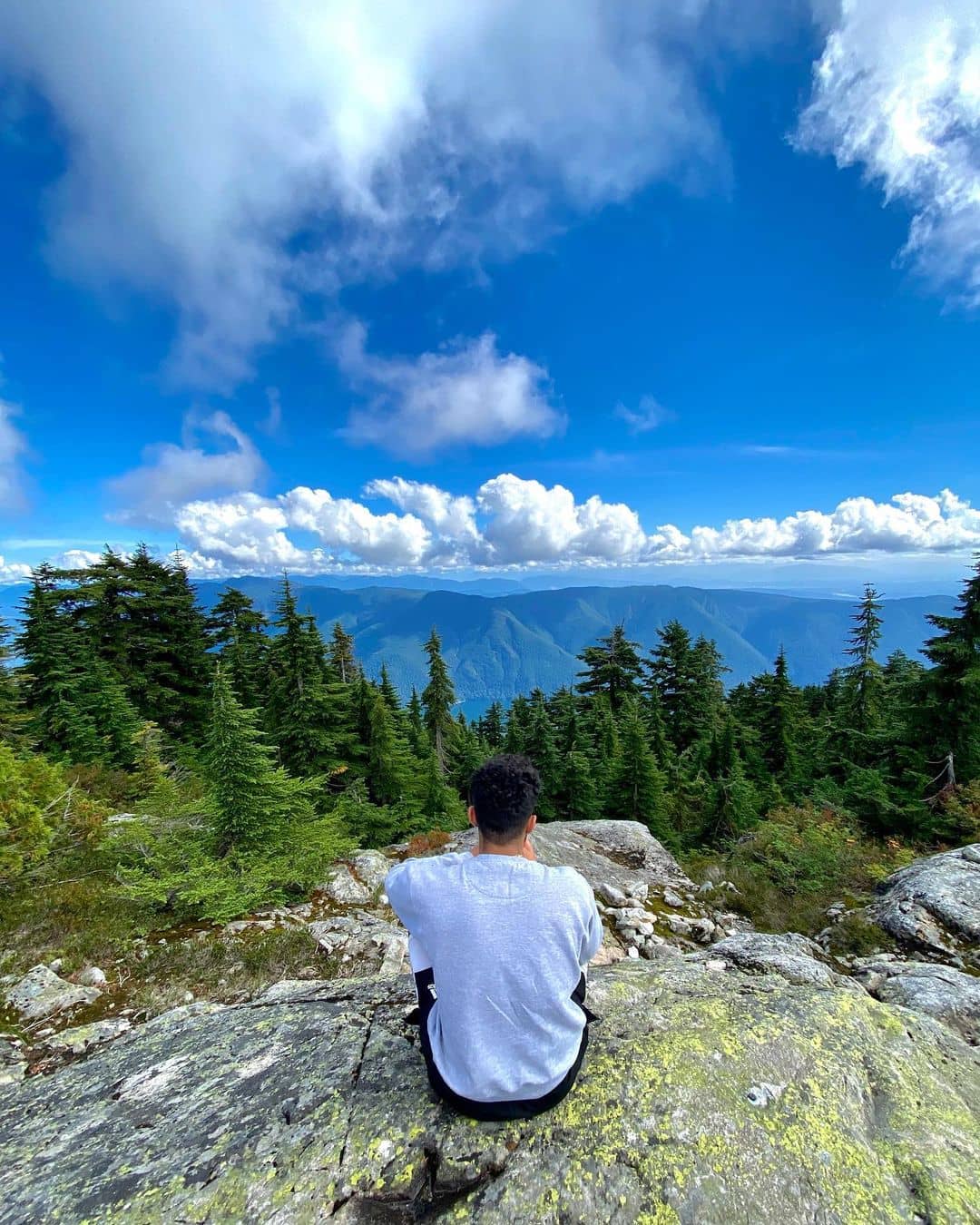 If you are an avid hiker, you cannot find a better place in BC with such variety in hiking trails. With the difficulty levels of trails ranging from easy to challenging, there are hiking trails that would be perfect for beginners, like the Lower Falls Trail and Alouette Valley Trail; moderate trails, like the Viking Viewpoint Trail; and also some strenuous ones, like the Golden Ears Trail and Evans Peak Trail.
Though there are no recommended technical climbing areas in the park, the Golden Ears and Alouette mountains can be accessed by following the official trails, which require intermediate climbing skills to reach the peaks.
The Trail Descriptions document has all the information you need about the trails.
Horseback Riding
Golden Ears Provincial Park has over 20 kilometers of dirt/gravel horse trails, and horseback riding can be done only on the designated trails.
Swimming
You can go swimming in all day-use areas and campgrounds around the park. South Beach Day-Use area has shallow water, making it an ideal place for swimming. It is recommended to swim in the marked swimming areas (no lifeguards), and extreme caution should be exercised beyond these areas due to the operation of power boats on the lake.
Nature Walk / Wildlife Viewing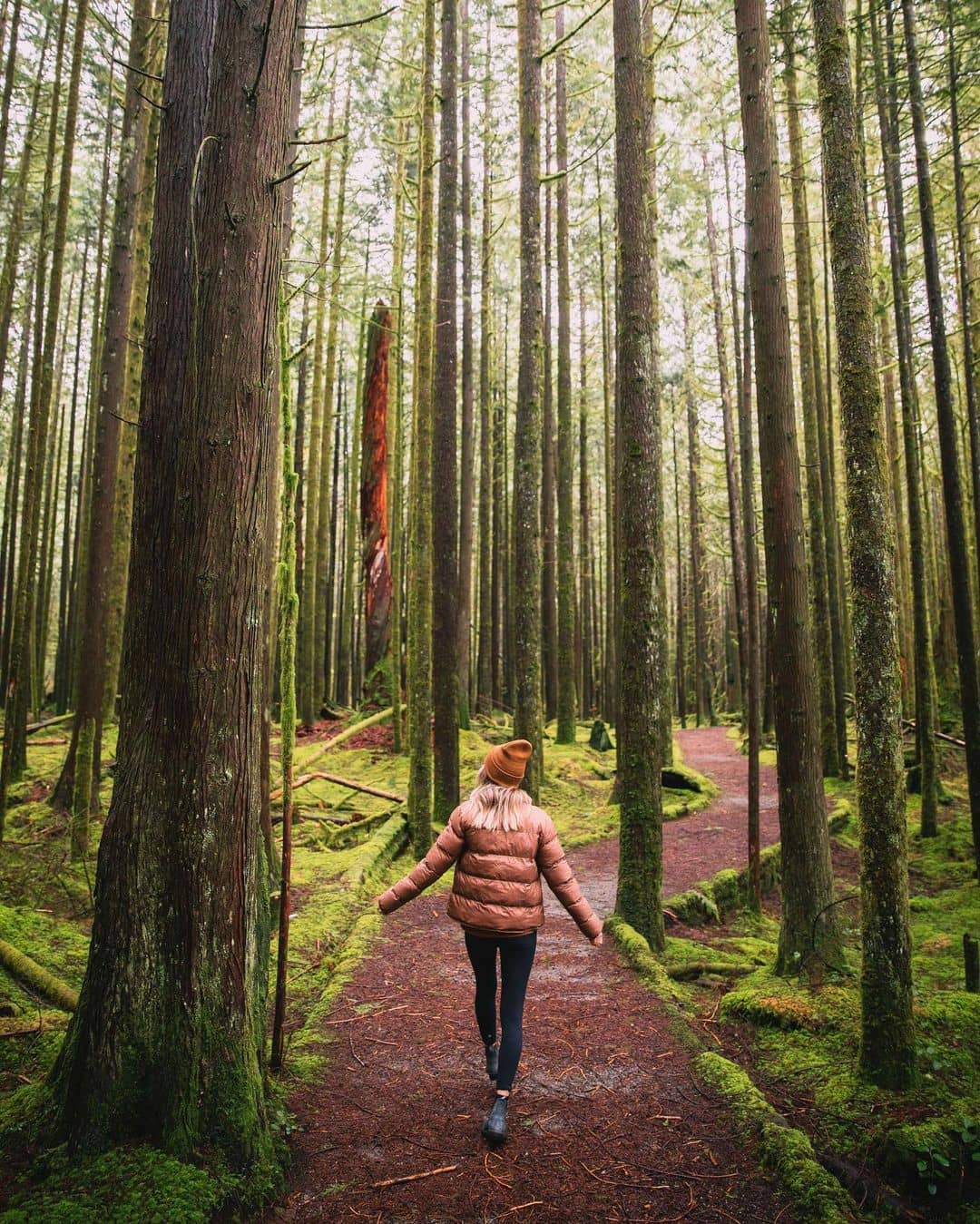 Golden Ears Park also has a couple of nature trails for you to explore, of which the Spirea Nature Trail is wheelchair-accessible. The multiple waterways, lush greenery, and hilly terrains give visitors plentiful wildlife viewing opportunities.
Picnic
The day-use areas, sandy beaches, and open green spaces around Golden Ears Park make for awesome picnic spots. Almost all day-use areas, where you can have a picnic, are vehicle-accessible.
Best Time to Visit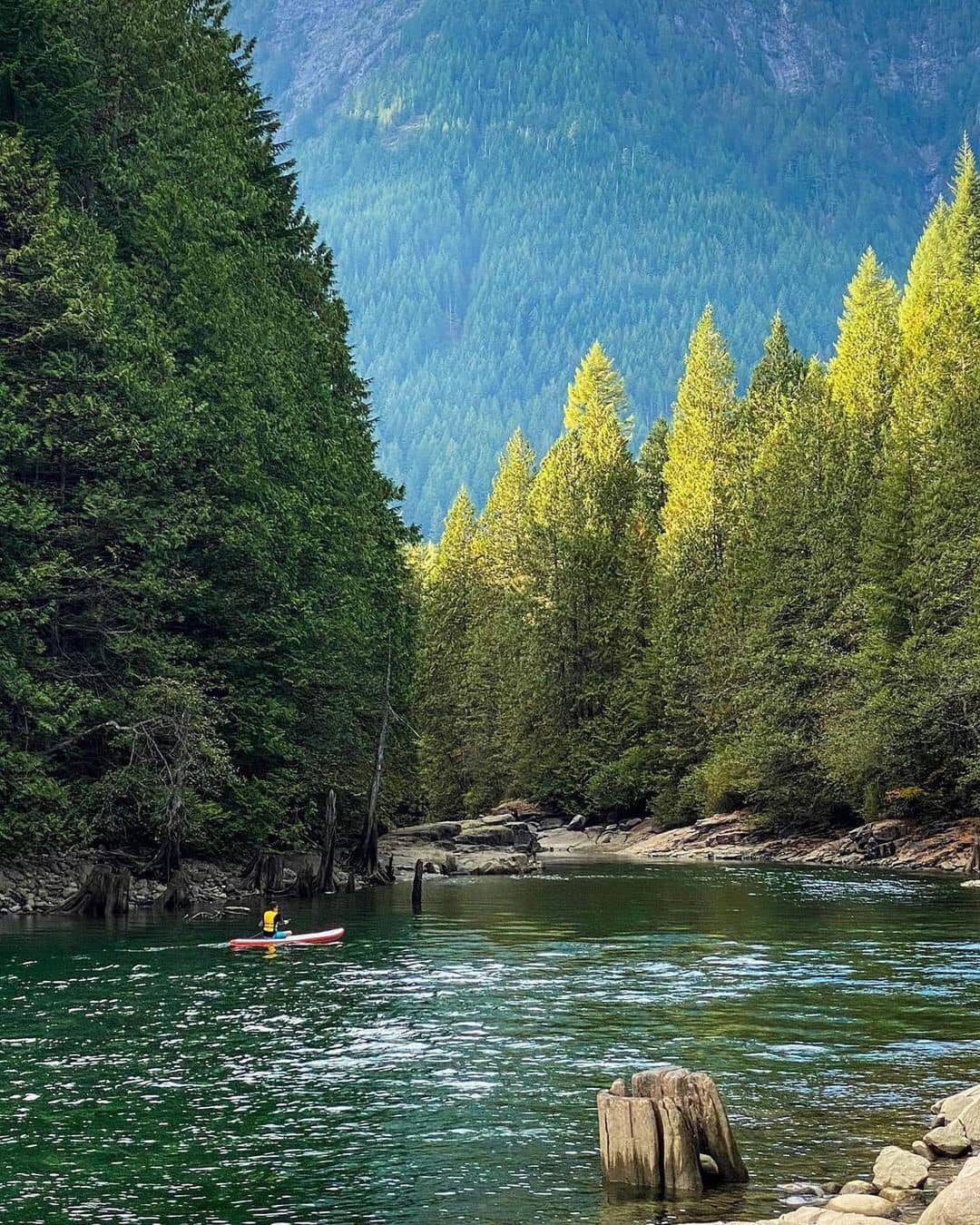 The most popular time to visit Golden Ears Provincial Park is during the summer. Though the park remains open during the winter, some facilities will not be available, like sani-stations, water, security, etc. There could also be road closures during the winter months.
Tips & What to Know Before Going
Some campgrounds in Golden Ears Provincial Park, like Alouette Campground and North Beach Campground, are operational only during the main camping season. Therefore, check the Dates of Operation before planning a visit.
Smoking cannabis and tobacco, vaping, and using e-cigarettes are NOT PERMITTED in the park, except in the frontcountry areas.
Dogs should be kept on leash at all times, except in off-leash areas.
It is ILLEGAL to operate drones in Golden Ears Park without permission. If you do get permission to use a drone, keep it away from people and wildlife.
Cell phone service is either poor or not available in several areas around the park, including the South Beach Day-Use area and the campgrounds.
Mushroom picking is prohibited in Golden Ears Provincial Park.
Parking Lot
Parking lots are available in different areas of the park, including the main gate. Depending on the campground or hiking trail you choose, you can park your vehicle at the nearby available parking lot, such as the West Canyon Parking, Gold Creek Parking, etc.
FAQ
Do you need a pass for Golden Ears Park?
No, you don't need a Day-Use Pass to visit Golden Ears Park. But, note that the park's gate is open from 7 am to 7 pm everyday, and you need to exit the park by 7 pm.
How hard is Golden Ears trail?
The Golden Ears Trail is given a difficulty level of Strenuous by the park management, which means it is a difficult hike and requires navigation equipment, route finding skills, and backcountry experience.
How long is the Golden Ears hike?
The Golden Ears hike/trail is 11.8 kilometers long, with an elevation gain of 1644, making it the most difficult trail in Golden Ears Provincial Park.
Can you swim in Golden Ears?
Yes, swimming is allowed at all campgrounds and day-use areas in the park. But, there will be no lifeguards on duty, and it is recommended to swim in the marked swimming areas for safety.
Is Golden Ears first come first serve?
Golden Ears Provincial Park does have first come first serve campsites, but only during the off-season months – April to mid-June and after mid-September). During the June-mid to September summer season, the campgrounds are 100% reservation only.
How much is Golden Ears camping?
Gold Creek, Alouette (frontcountry camping) – $35 per party per night, Backcountry camping – $5 per person per night, Group camping base fee – $120 per group site per night, Marine (frontcountry camping) – $13 per vessel per night, North Beach (frontcountry camping) – $23 per party per night, Winter front country camping – $13 per party per night, Sani-station – $5 per discharge
The following two tabs change content below.
Latest posts by Noms Magazine (see all)