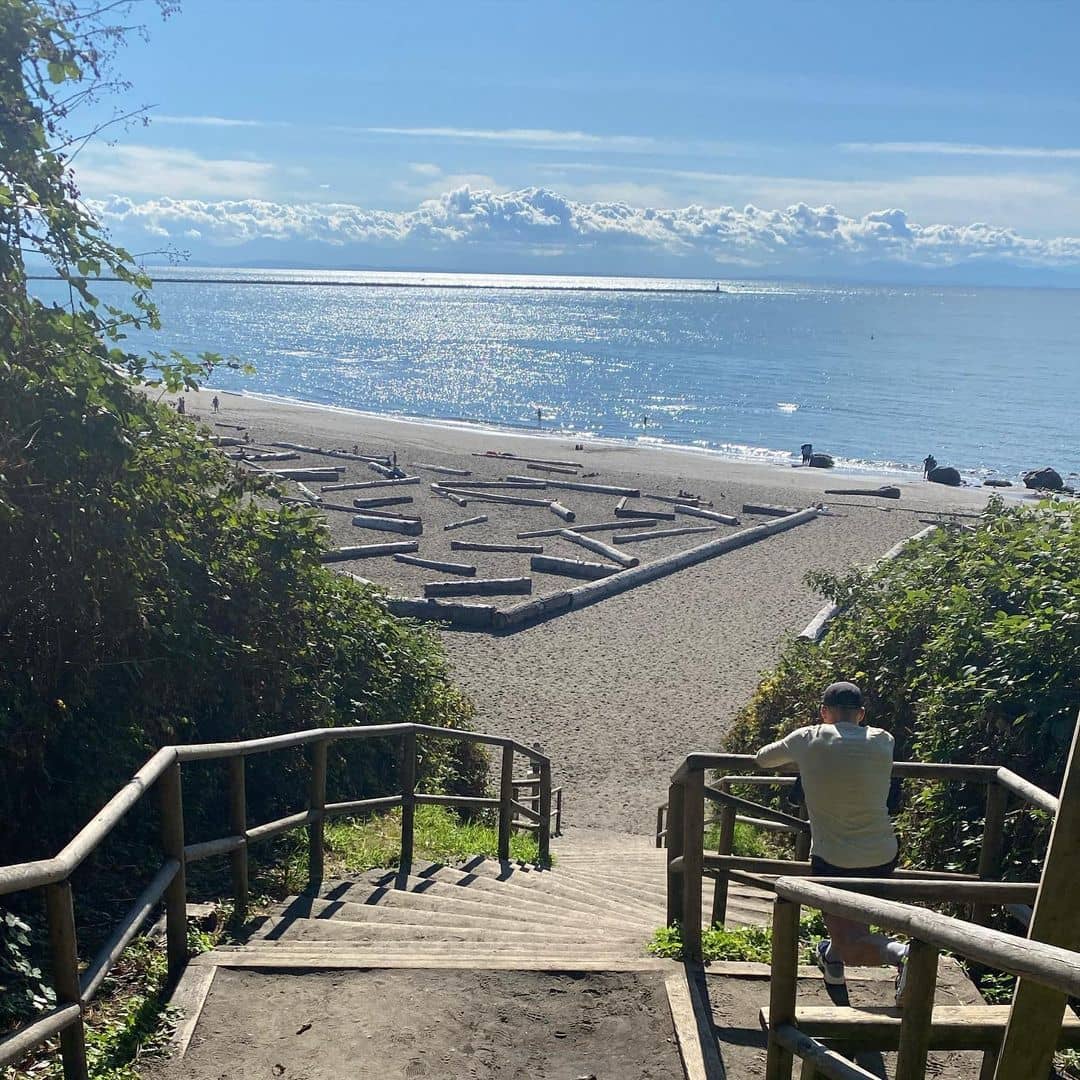 Wreck beach is one of the best beaches in Vancouver, that is located by the University of British Columbia.
It is a popular destination for tourists and locals alike because it has an amazing view and is the only "clothing is optional" (ahem nude) beach in Vancouver. In fact, it is North America's largest naturist beach.
Aside from that, wreck beaches also provide some unique benefits such as warmer water temperatures, less waves, and fewer people to get in your way of having fun!
Does Wreck Beach get busy?
The beach is quiet during the week, but it can get pretty packed on weekends and warm sunny days. In summer, you can expect small crowds.
How long does it take to walk down Wreck Beach?
The walk down to wreck beach takes about 10 minutes to decend the 500 wooden steps. Because the stairs are quite steep, it may be difficult for the elderly, some children, and those with mobility issues.
How many stairs are at Wreck Beach?
The Wreck Beach trail has around 500 wooden steps. Because of the amount of steps, you can see fitness enthusiasts use it as part of their workout.
Should you bring a car down to wreck beach?
You can, but public transport would be a faster option than driving straight to wreck beach. We recommend finding some free or paid parking around along NW Marine Dr or University Blvd. Or park at West Parkade, since it is the closest parkade.
Then walk over to the wreck beach stairs.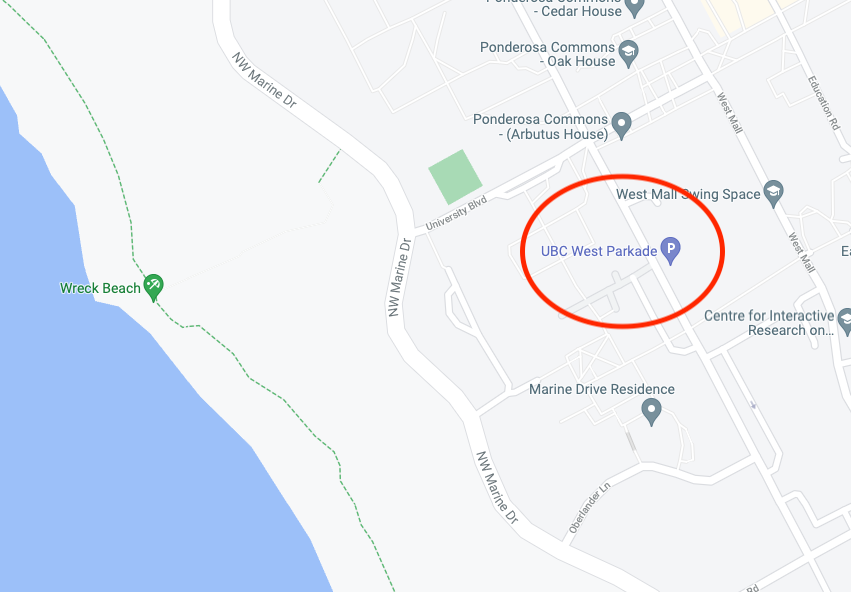 Can you drink at Wreck Beach?
No. Drinking alcohol is not permitted on Wreck Beach.
What People Say About Wreck Beach
Great spot for a quick workout session. 500+ stairs but nice view of the cliffs and beach. Usually my go-to place to take in fresh air, have a glimpse of nature outside the city and get my cardio pumping. Parking might sometime be tricky so would park somewhere further and walk to the entrance of Wreck beach. This place is dog friendly which is a plus!

Jade Yang
Beautiful place with an open hearted community to just hang out with and be naked and swim; it's an amazing experience. Everyone is super friendly and relaxed. Also there is tons of beautiful tapestry's and clothing for sale which is lovely. Although there is about a 500 step stair walk to get to the water; it's a pretty hike down to the beach.

Madison Peterson
Beautiful beach on Point Grey. After descending 500 steps through lush forest you come out on a beautiful beach with tons of logs for eating lunch or hanging out. Of course being Vancouver's nude beach come on rainy days or off times if that's not your sort of thing. Walking up the beach between the inlet, mountains and forest it's a quiet and beautiful area to recharge. Then climb the 500 steps back out.

J B
The best vibes at the wreck beach!! Beautiful view at the mountains. People are chill and friendly. For some the stairs to the beach could be challenging but it is just nice little workout before lying on the beach.

It's my favourite beach in Vancouver.

Paulina Noskowicz
Address: SW Marine Dr, Vancouver, BC V6T 1Z4
From where to park or public transit options to the amount of stairs at wreck beach (there are 500!), our wreck beach guide covers it all. Whether you're just looking for a day trip with friends or family – wreck beaches offer stunning views and unique benefits that will keep people coming back again and again.