This article includes affiliate links where we may get a small commission if you use our link. No extra cost is added on and all funds will be used to support our team and content.
Abbotsford is known for the rich culture that it has got to offer and that it is why a lot of locals and tourists make a visit to this small yet enchanting area in the province! However, you probably aren't aware of the fact that it has got some of the most amazing places to dine!
We curated a bucket list of the best 10 Abbotsford restaurants that you should definitely pay a visit to, for the variety of cuisines and the delicious meals that they have to offer!
10. Sushi Wa Japanese Restaurant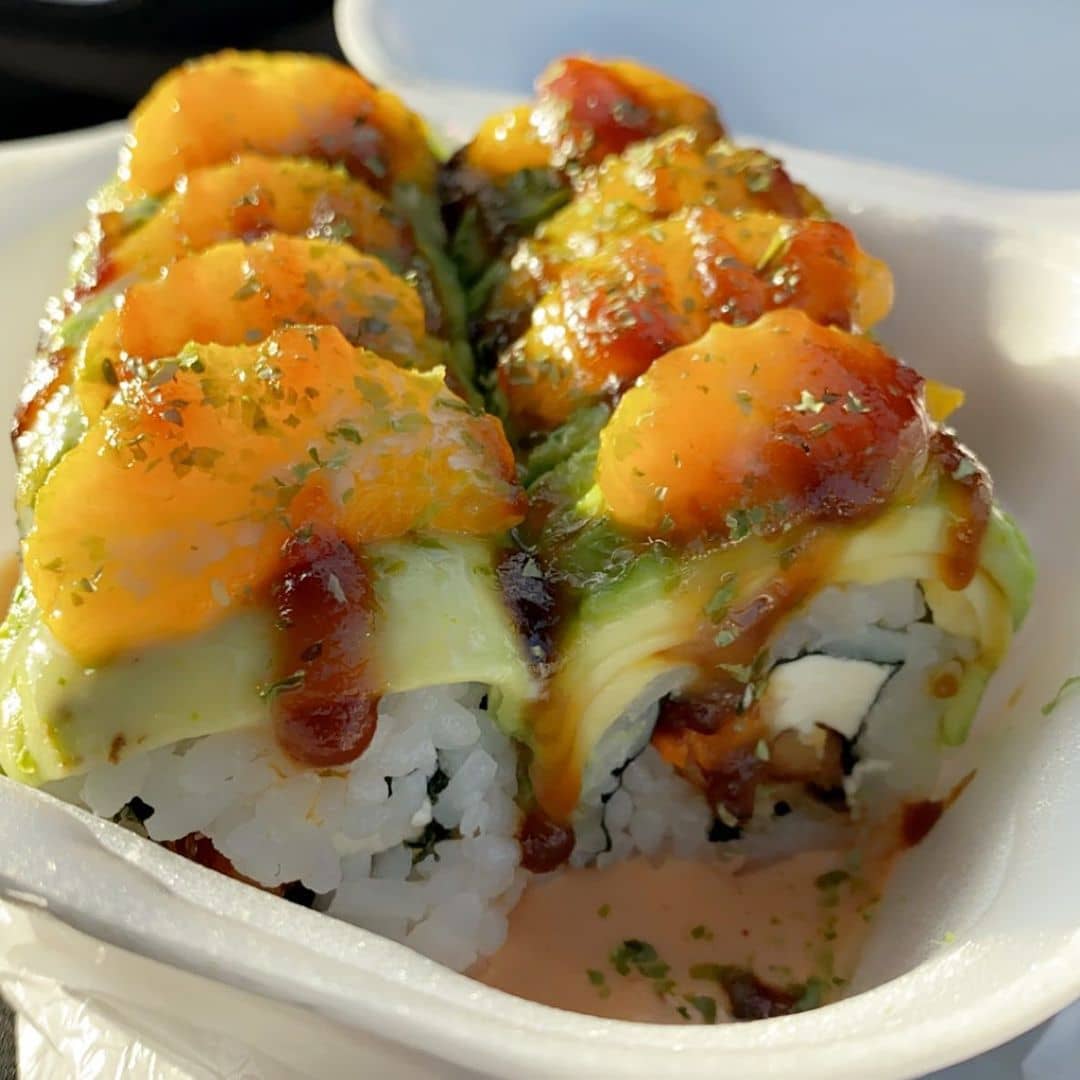 Authentic Japanese food is always something to die for! This restaurant has made its mark in serving mouth-watering sushi, sashimi, and a variety of roles. Moreover, the food presentation skills are beyond perfection!
The food over here is phenomenal and in no case should you be missing out on their bestseller that is their Beef Udon and the Rainbow Sushi Rolls that are so delicately cooked and plated in a beautiful manner.
Address: 32750,George Ferguson Way,Abbotsford,BC,V2T4V6
9. Lullys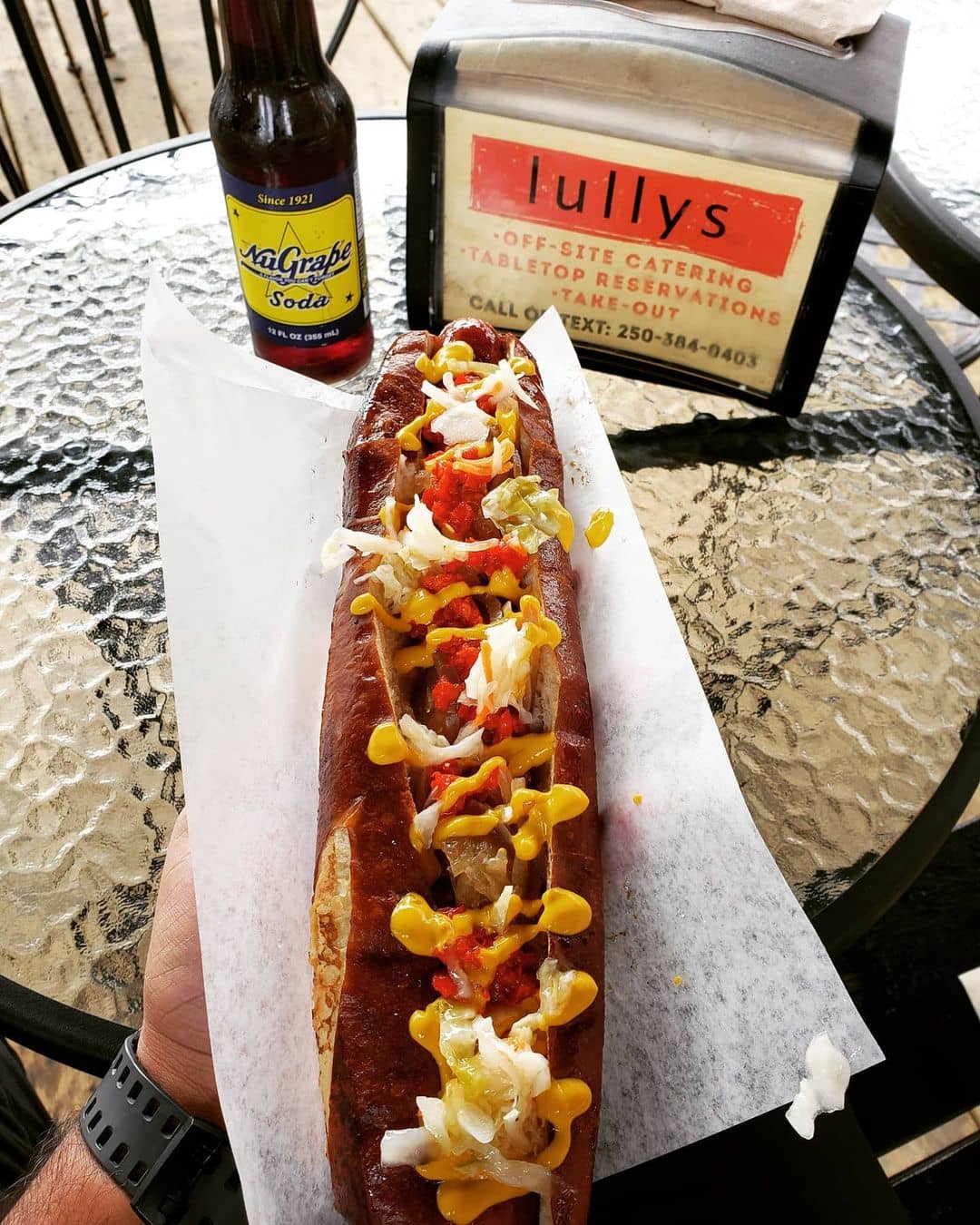 Lullys is an example that the best restaurant doesn't have to be a fancy spot!
Craving for some hotdogs? Pay a visit to Lullys and you will probably taste the best hotdogs known to humankind.
With a dozen of toppings to choose from and that little crunch in every bite, it is surely worth every penny of yours, if not more! Their dirty dog is a crowd favorite and you should definitely try it out. This dish not only has a unique flavor associated with it but, its freshly baked Pretzel bun definitely amps up the dish.
Address: 32533 South Frazer Way, Abbotsford, BC, V2T4N5
8. Rivers Restaurant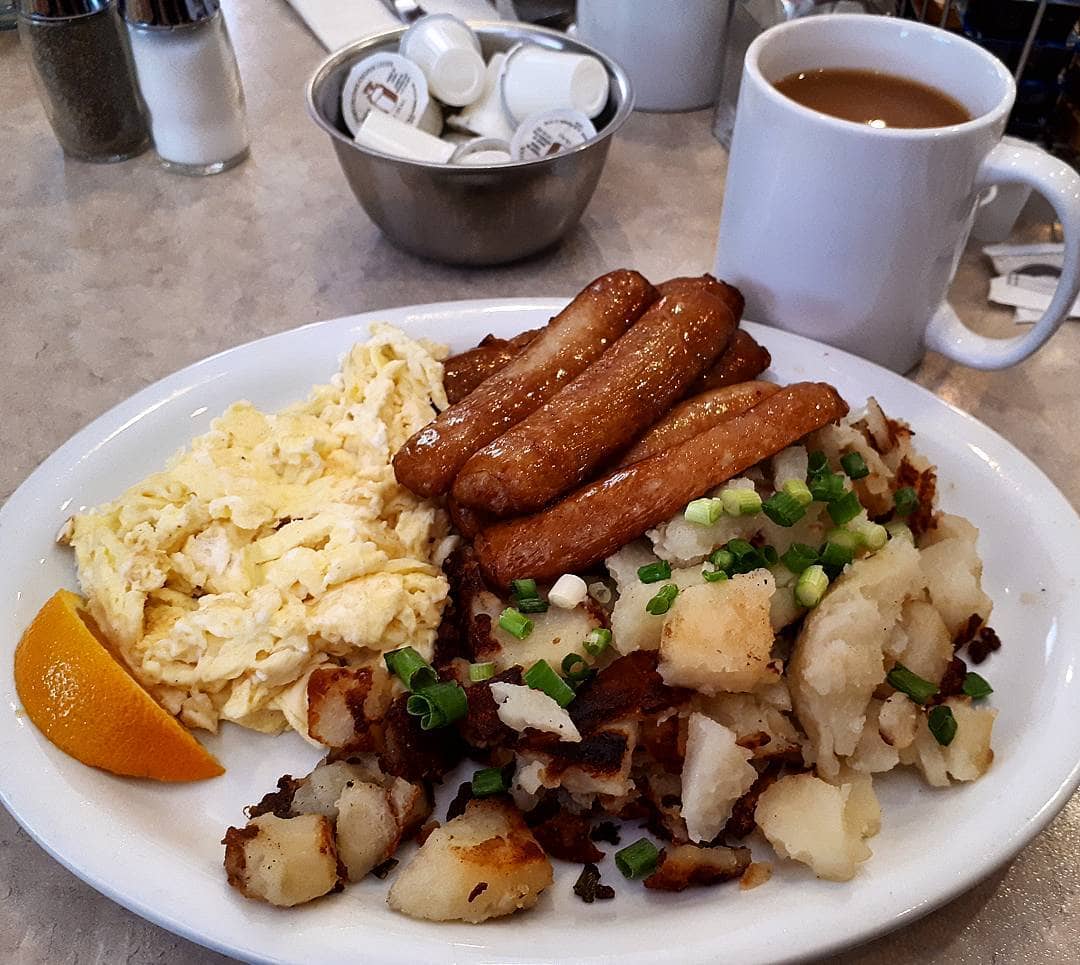 Looking for a place that serves food that feels like home, feels lively, and has a cozy vibe to it? Well, River's Restaurant has got it all!
Each of the dishes look so tempting that you cannot resist but feel the urge to try all of them. Whenever you visit this place, make sure that you order their super fluffy pancakes and the classic benny. Ohh, and just a sip of their coffee made us believe that this coffee should be a part of everybody's food list! So, if you are a coffee lover, you should definitely visit this place!
Address: 2073 Clearbrook Road, Abbotsford, BC V2T 4T2
7. Bavaria Restaurant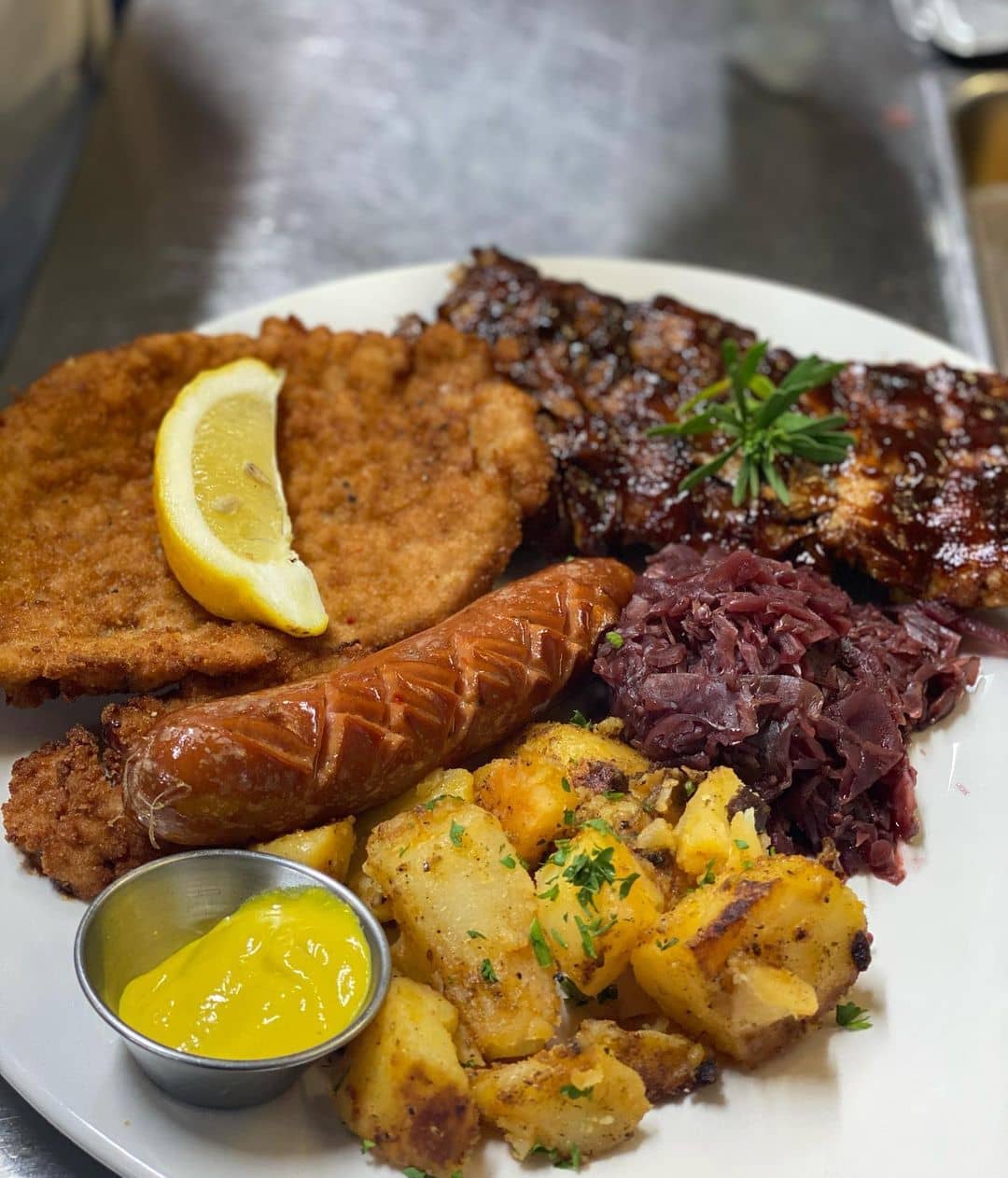 From heart-warming food and flavors that are inspired by the continent of Europe, this restaurant is the ultimate place to have authentic European food.
The menu has everything from steaks to seafood and we can't comprehend how a restaurant can have so many varieties, each of them having a unique taste.
The prime rib is hands down the best dish on their menu. If you are someone who loves the flavor and aroma of garlic, then without any second thoughts, you should try their garlic prawns.
Address: 33233 Walsh Avenue, Abbotsford BC.
Website | Instagram | Facebook
6. Roseland Restaurant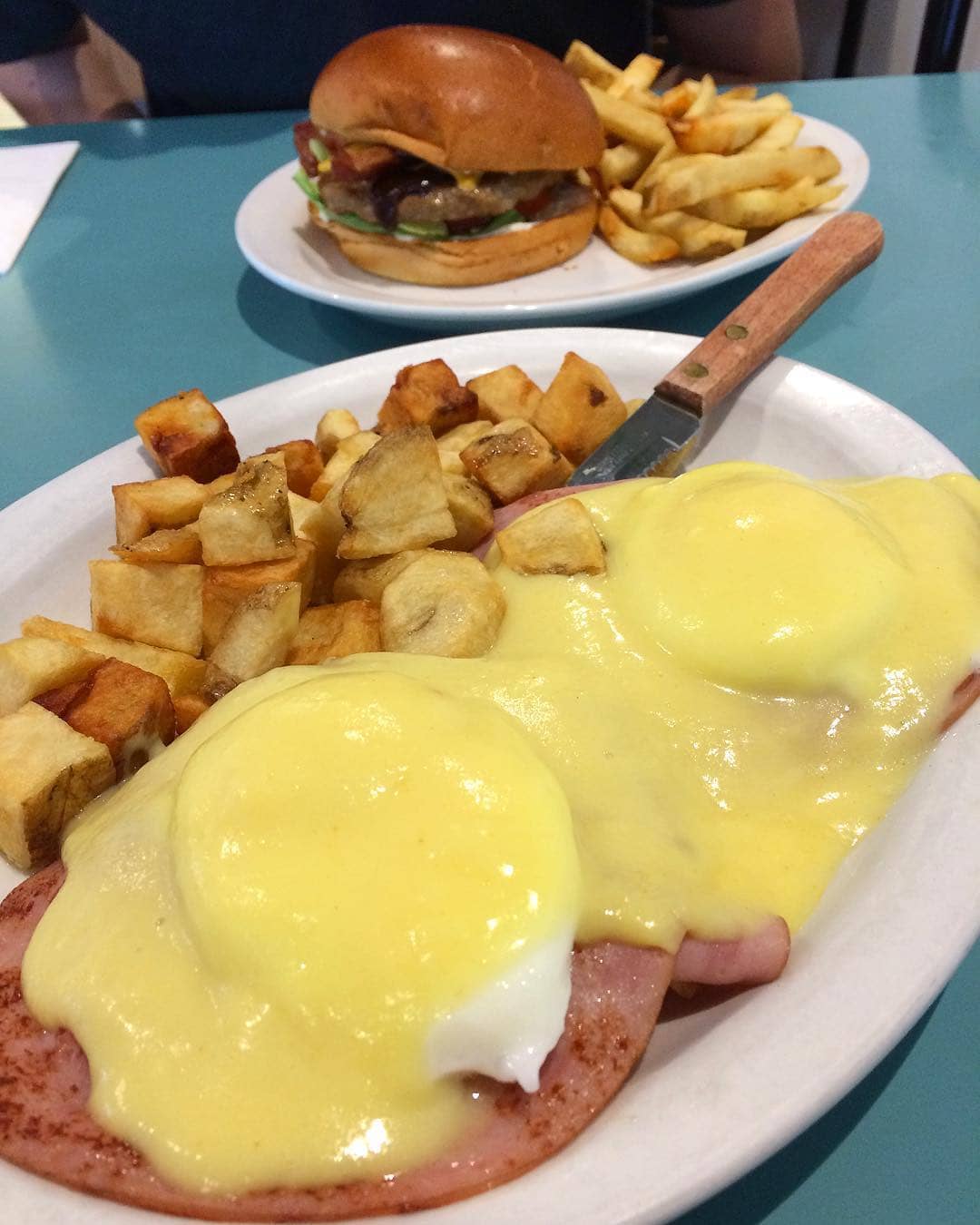 All you need to make your morning a good one is a hearty super-delicious breakfast. And Roseland restaurant has expertise not only in western lunch and dinner but also breakfast. So if you are planning to have a cozy breakfast in a relaxed family run spot, then this is the place for you!
Do try their classic egg bennies as its both affordable and hits just the spot if you're needing something hearty to start your adventure around Abbotsford.
Address: 33550 South Frazer Way, Abbotsford, BC
5. Restaurant 62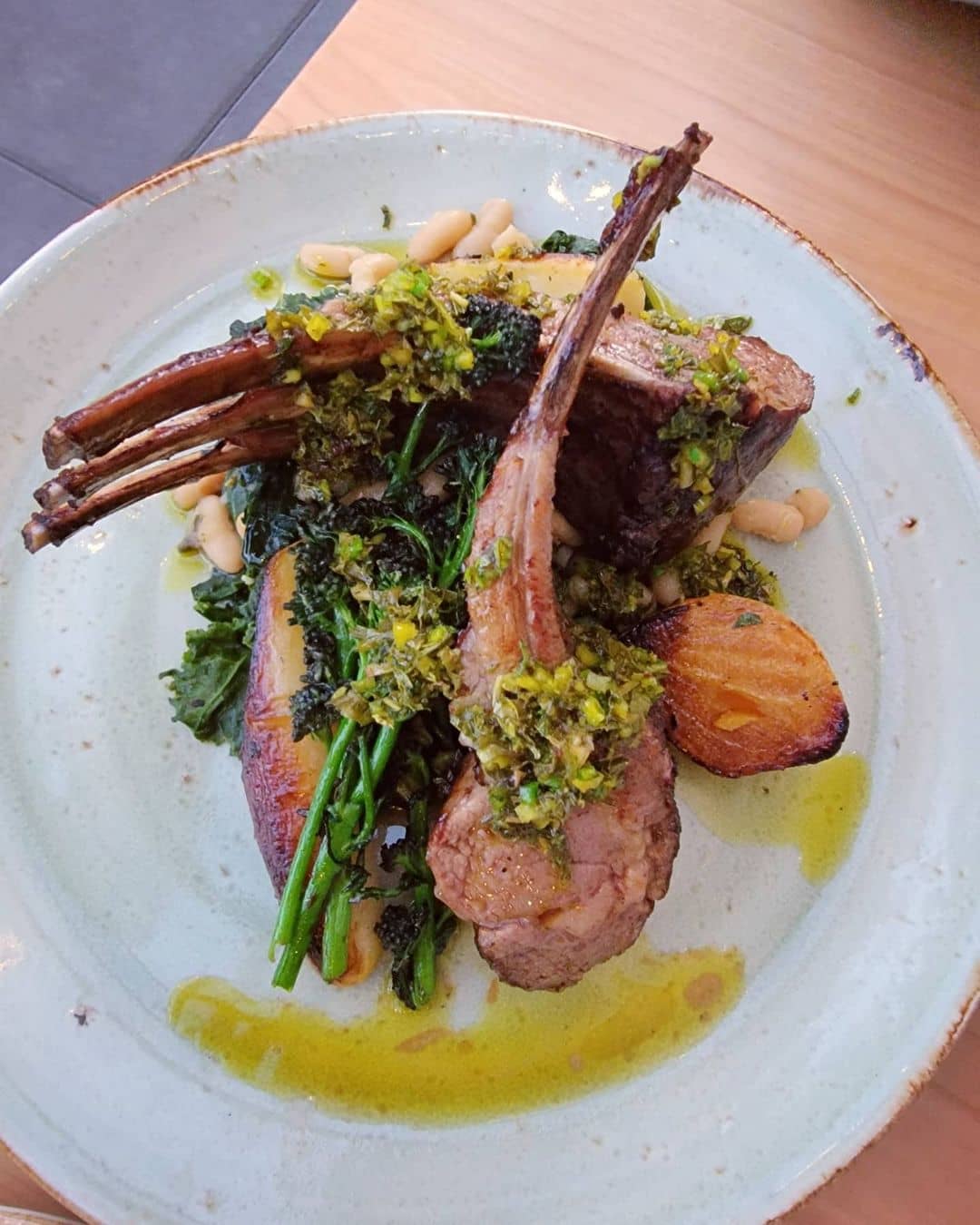 Restaurant 62 is well-known for its farm-to-table menu and its elegant urban dining which celebrates the flavor of contemporary cuisine!
With its award winning wine list and the delectable flavors that the restaurant has to offer, this place is ideal not only for a casual outing but also special occasions!
And how can we not mention, this place has got the most amazing and finely cooked octopus platter and the evergreen pork-chop. Pair these dishes with some amazing wines and you will have one of the most delicious meals of your life.
Address: 110-33559 Marshall Rd, Abbotsford BC.
Website | Instagram | Facebook
4. Bow & Stern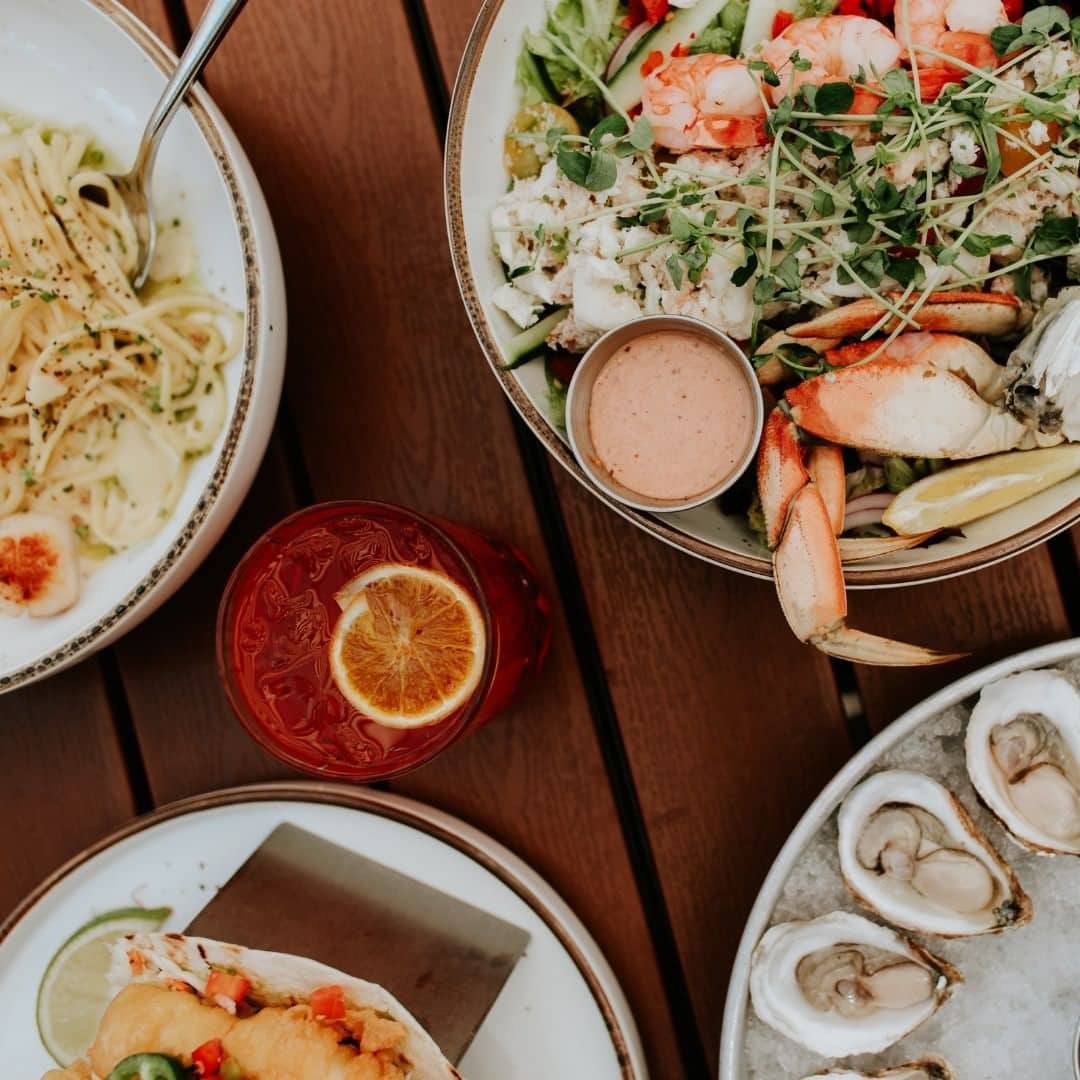 As a seafood lover, we wouldn't want to visit any other place but Bow & Stern.
If you are a person who loves to try out restaurants with different themes, then Bow & Stern should definitely make a cut to your list!
This aquatic-themed restaurant has got a friendly vibe to it and the services over here are exceptional. You should definitely try out their oysters and the Dungeness crab. These are our personal favorites.
Address: 2551 Monstove Ave, Abbotsford BC
Website | Instagram | Facebook
3. Greeks Islands Restaurant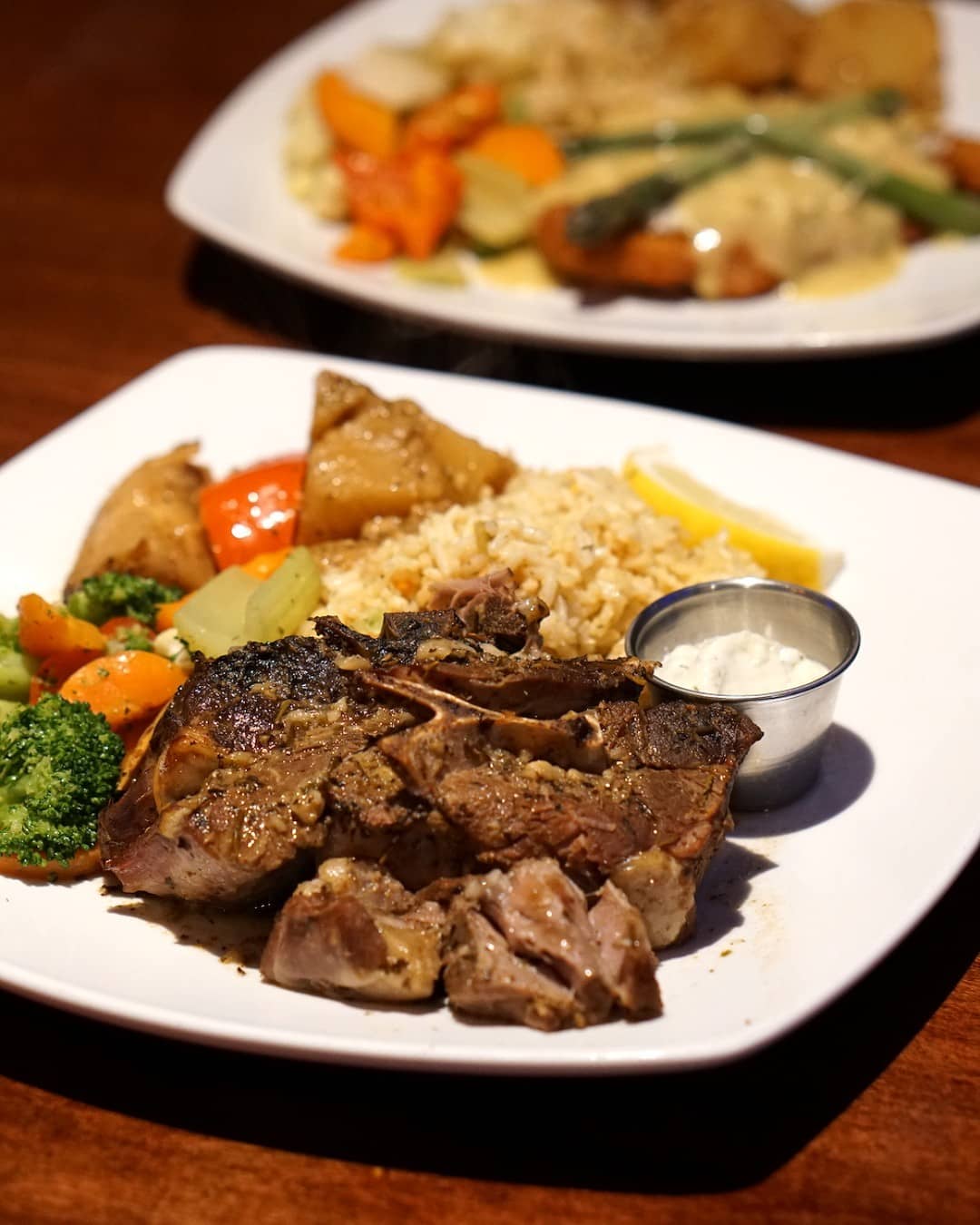 Next on our list is the award-winning greek restaurant of Abbotsford that is the Greek Islands Restaurant. It is owned by a Greek family and by far has got the most friendly staff. They call it the Greek Islands because they treat their customer like Greek Gods.
As far as the food is concerned, not only will it satisfy your hunger but it will make you crave for more. Each bite has got so much flavor to it and we are not even exaggerating over here!
Whenever you visit this place do try out their greek salad with extremely creamy dressing, the roast lamb that is roasted beyond perfection, and chicken pacific which will warm your soul!
Address: 3-2686 Langdon Street, Abbotsford, BC V2T 3L2
Website | Instagram | Facebook
2. I Am Thai Restaurant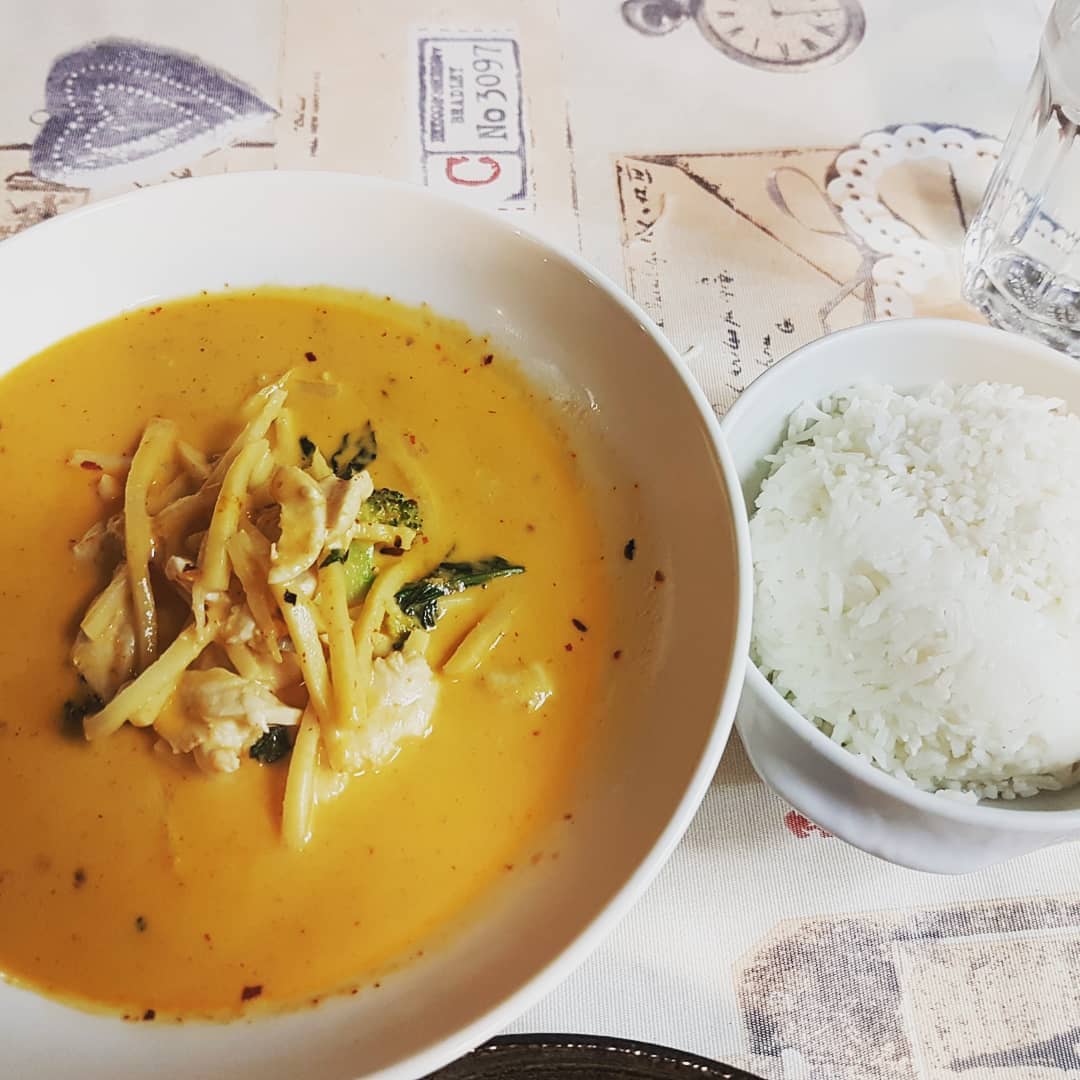 Well, the name says it all! Experience the flavors of the Thai cuisine in Abbotsford and we assure you that if you love Thai food, this place is definitely going to be a game-changer for you!
If you are one of those people who often get confused about what to order, well then you should try out their bestseller that is their crab-fried rice. We bet you that its aroma will leave you salivating.
If you don't want to experiment much that you could order a regular beef sandwich which is anything but ordinary!
If you are looking for a vegetarian dish then you should try their cashew curry vegetables which in our opinion is incredible!
Address: 33370 South Frazer Way, Abbotsford, BC, V2S2B2, Canada.
Website | Instagram | Facebook
1. Brodeur's Bistro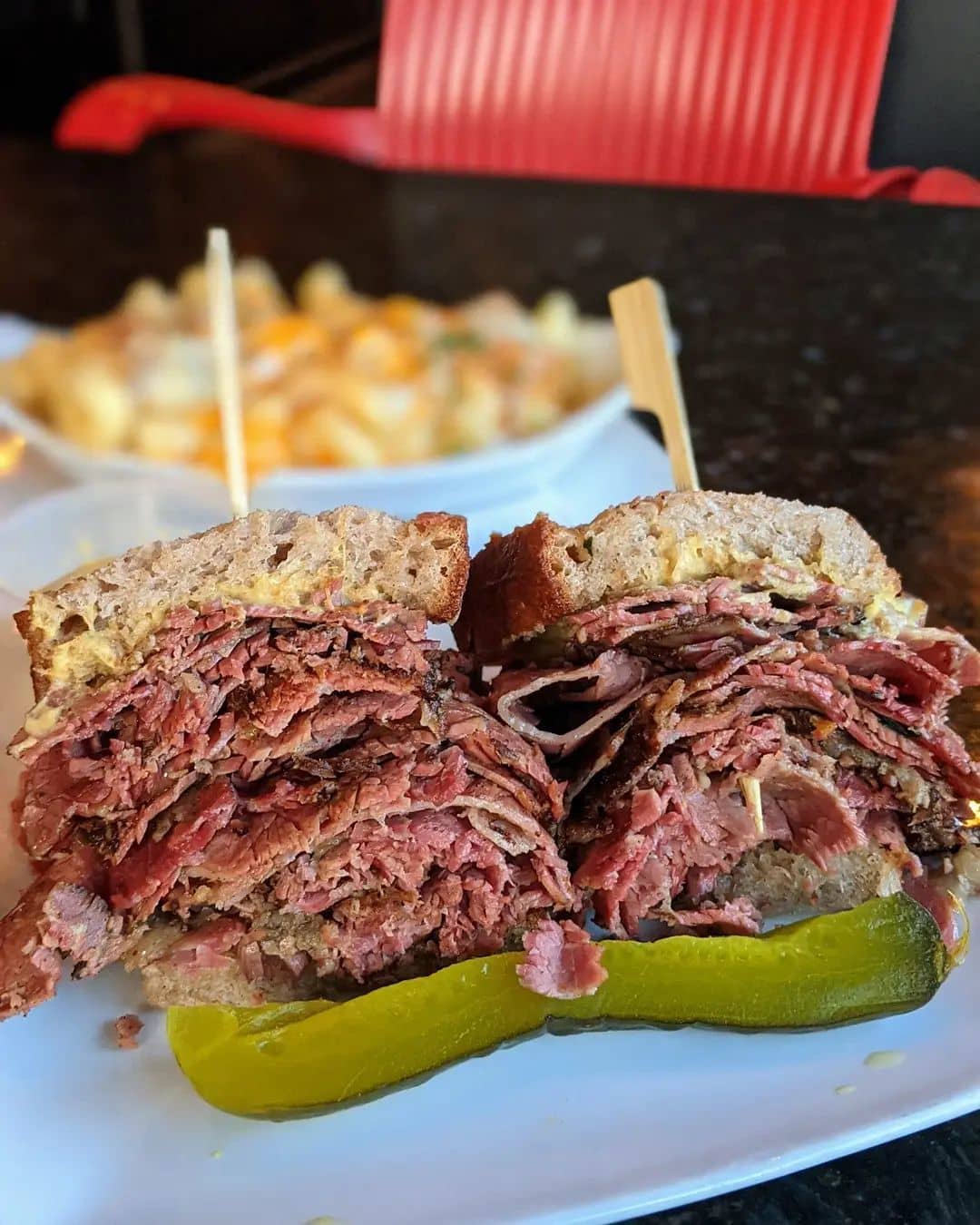 Located at 3550 Lehman Road, this Bistro has got the perfect ambiance that will enhance your dining experience and make your outing a memorable one. The food that they have got to offer is full of flavor as it combines the cuisine of Montreal and New Orleans.
To be honest you can't be disappointed by any of their dishes. It is hard for us to choose the best dish on the menu as each and every dish has got a different flavor to it!
However, if you are confused about what to order, let us help to out with that. If you are looking for a proper meal you should definitely treat your tastebuds with their heavenly smoked meat sandwich.
Or If you are in the mood to have something cheesy, then you should definitely try their garlic parmesan poutine!
Address:3550 Mt. Lehman Road, Abbotsford BC.
Website | Instagram | Facebook
The above Abbotsford restaurants are just a few of the many that we have tried until now and strongly recommend the tourists or the locals to try it out whenever they get a chance to!
If you are in British Columbia and looking out for the best-known places to eat at Squamish, check out the list of top 10 Squamish restaurants.
---
Accommodations in Abbotsford
The following two tabs change content below.
Latest posts by Noms Magazine (see all)