Breakfast is ingrained in Burnaby culture, and on most weekday (and weekend) mornings, you'll see locals happily stopping at their favourite spots for the most important meal of the day.
Why? Because Burnaby has a host of great breakfast spots!
Restaurants and cafes all across Burnaby serve up fresh and hearty breakfast options ranging from quick and easy, to the more traditional fare. And, of course, coffee!
So, for the sake of your tastebuds, and to get you the right start to your day in Burnaby, we've put together a list of the 9 Best Burnaby Breakfast Spots you need to visit so you can fuel up the right way!
1. OEB Breakfast (Brentwood)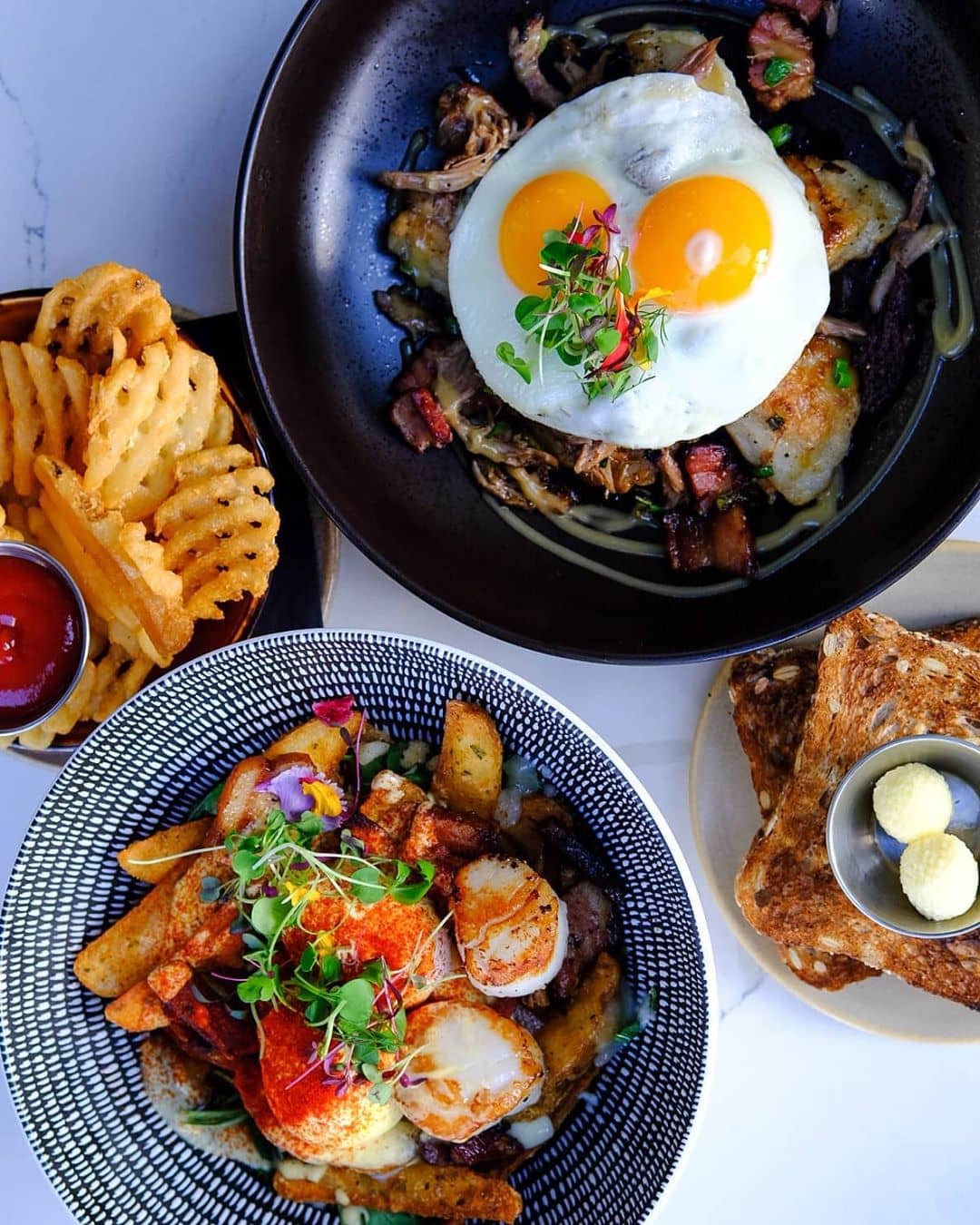 OEB really needs no introduction. They're a household name and every true foodie's go-to spot for a huge variety of breakfast options, and some great tasting food. They made it to our Best Brunch Spots in Vancouver list, and for good reason. OEB's breakfasts are divine, and something everyone should give a try.
Fair warning, the menu here is huge! But, we love their Traditional Benny with Rosemary Ham, and the Farmer John's Delight Scram-blette packed with hardwood smoked bacon, rosemary ham, green onions, and field mushrooms. Try their breakfast poutines too, or indulge your sweet tooth with their yummy Banana 'Cream Pie' French Toast.
Pro tip: Make sure you put yourself down on their waitlist hours in advance to avoid being number 100 on their list
What to order: Traditional Benny, Farmer John's Delight Scram-blette, Breakfast Poutines, Banana 'Cream Pie' French Toast
Address: 4525 Lougheed Hwy Unit 2306, Burnaby BC
Website | Instagram | Facebook
2. Paul's Sub Shop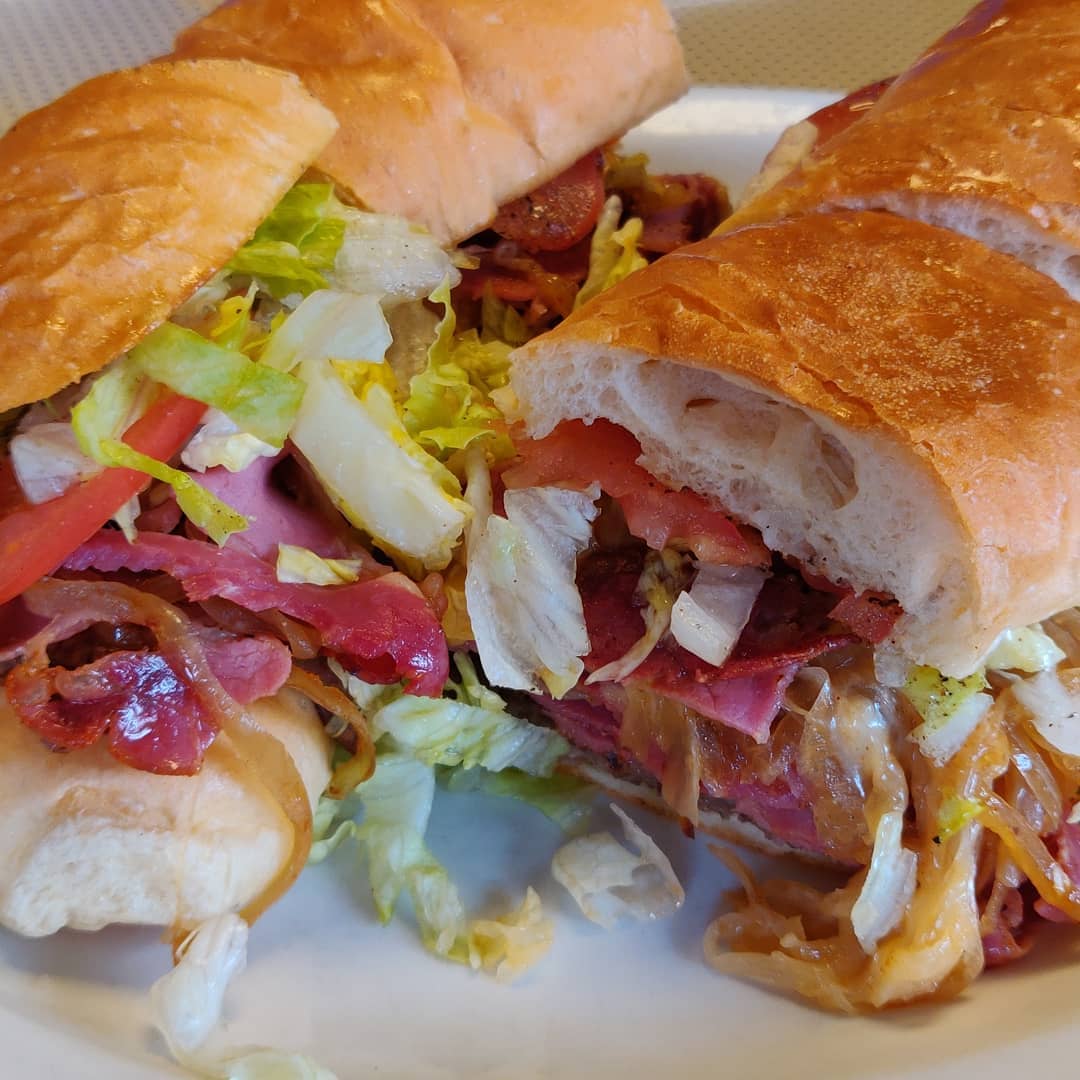 Located on Imperial Street, Paul's Sub Shop is where you go for giant stuffed subs that will make your day, and a bigger helping of 'Mom's' tough love that will make you smile. Paul's Sub Shop is an experience, and it has scores of die hard fans who swear they would eat there everyday if they could. The food is just that amazing.
So, what to order? Subs! Try the bacon double cheese steak sub with a side of hashbrowns, or the grilled bacon and ribeye. The French Toast is wonderful, and the pancakes are simply delish. Don't forget the coffee. It's really, really good.
Tip: This spot accepts only cash payments, so carry those dollar bills with you.
What to order: Bacon Double Cheese Steak Sub, French Toast, Pancakes
Address: 4608 Imperial St, Burnaby, BC V5J 1B9
3. Gray Olive Cafeteria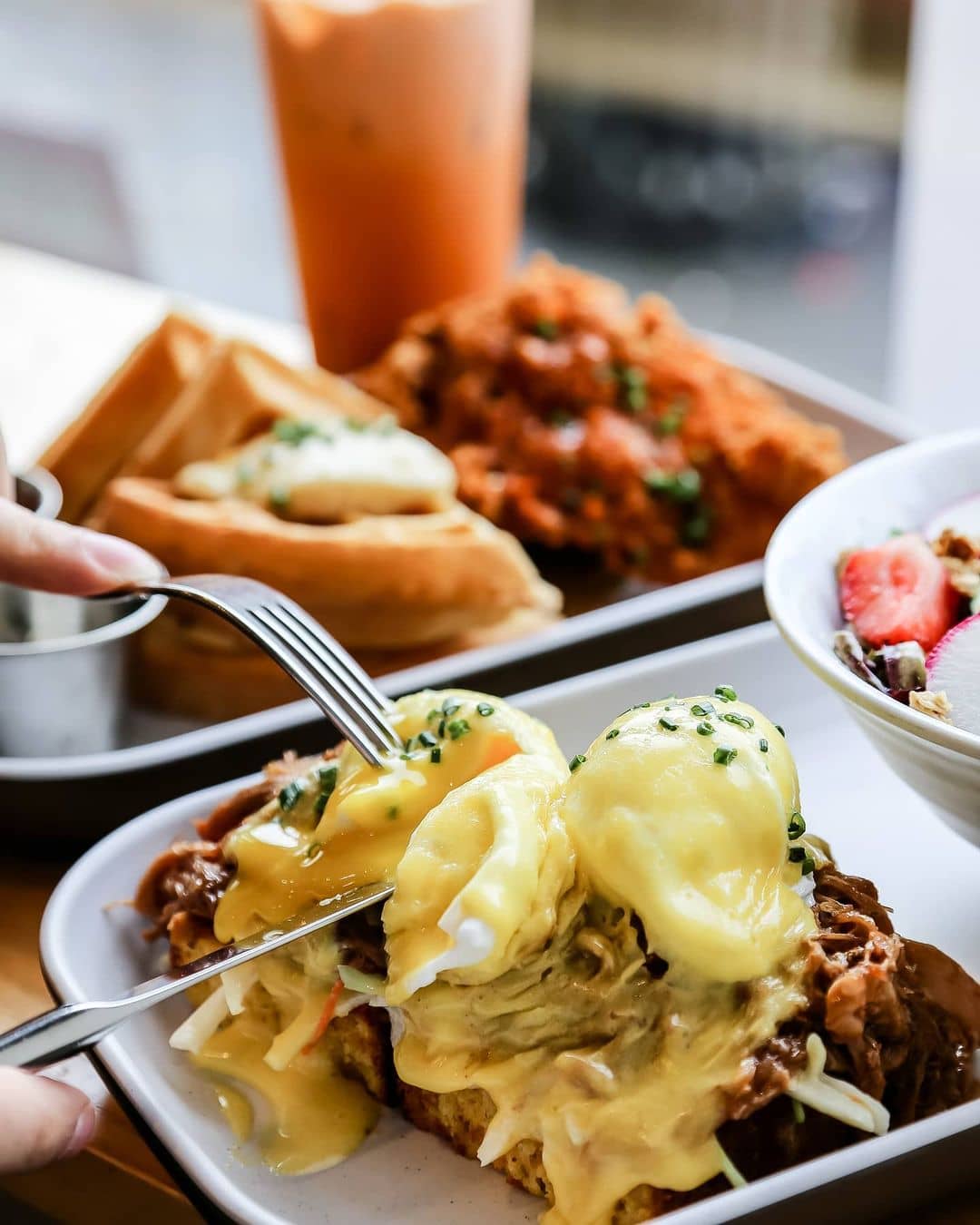 Whether you're a meat-eater or vegetarian, Gray Olive Cafeteria is your best breakfast bet. With their cafeteria-style service, fantastic menu, and friendly staff, Gray Olive is a local favourite and draws in tons of tourists too. They're so popular, you'll need to get there early to snag a table.
If you're really hungry, get the Braised Beef Benny, that's two poached eggs, braised beef, hollandaise, arugula, jalapeno cornbread, with choice of side. We love the Chicken and Waffles, and the pancakes are yummy too! If you love your bacon, get the Bacon Breaky for sure.
What to order: Braised Beef Benny, Chicken and Waffles, Bacon Breaky
Address: 4190 Hastings St, Burnaby, BC V5C 2J4
Website | Instagram | Facebook
4. Fraser Park Restaurant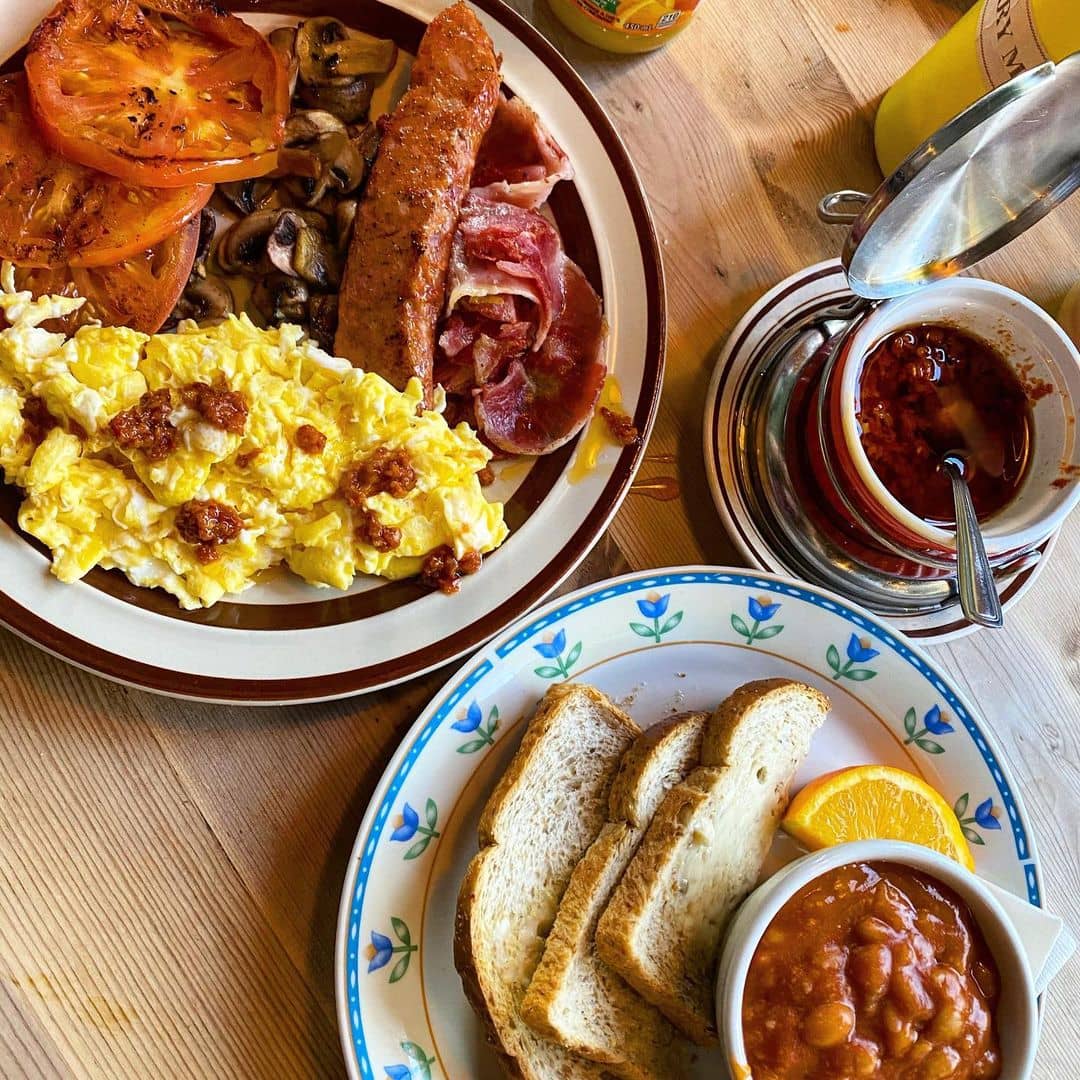 From humble beginnings to something no foodie can get enough of, Fraser Park Restaurant is one breakfast spot you don't wanna miss when you're in Burnaby! Located at the end of Byrne Road, this 60's diner-style spot gives off all the right vibes, serves up amazing homestyle breakfast dishes with a German twist, and is mostly packed with loyal customers.
Don't wait. Just order The German Breakfast, and dig into a plate loaded with ham, bacon and sausage prepared from scratch, hash browns, a potato pancake and a three-egg scramble. We wouldn't say no their Corned Beef Hash either, or for something sweet the French Toast, and Pancakes are what you need to order.
What to order: The German Breakfast, Corned Beef Hash, French Toast, Pancakes
Address: 4663 Byrne Rd, Burnaby, BC V5J 3H6
Website | Instagram | Facebook
5. Peaked Pies Burnaby Heights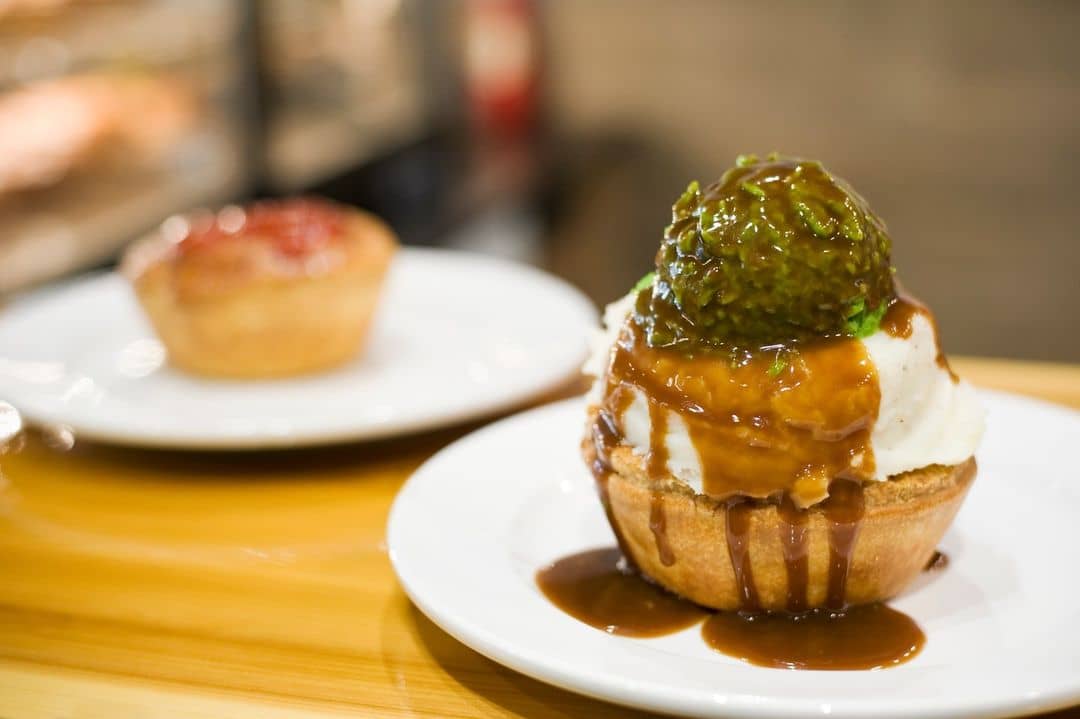 Peaked Pies is a family-run local business serving handmade and authentic Australian savory pies, sweet pies, breakfast pies, and more! Pies are baked daily and made with various toppings for you to choose from.
With a mouthwatering flaky crust filled with juicy ground beef, ground bacon, cracked egg, and cheese, the Ned Kelly is a phenomenal pie to have for breakfast. You'll be wishing you could eat this one every day with how good it tastes.
The ultimate breakfast classic, Peaked Pies' Rise & Shine, is served with scrambled eggs, bacon, green peppers, shredded potato, and cheese. If you want a no-brainer meal to kickstart your day, get this, and you won't be disappointed.
If you like sweets, the Lamington is highly recommended. This traditional Australian dessert is a vanilla sponge cake that is covered in chocolate sauce and rolled in coconut.
What to order: Ned Kelly, Rise & Shine, Lamington
Address: ​​4114 Hastings St, Burnaby, BC V5C 2J7
Website | Instagram | Facebook
6. Hiel Cafe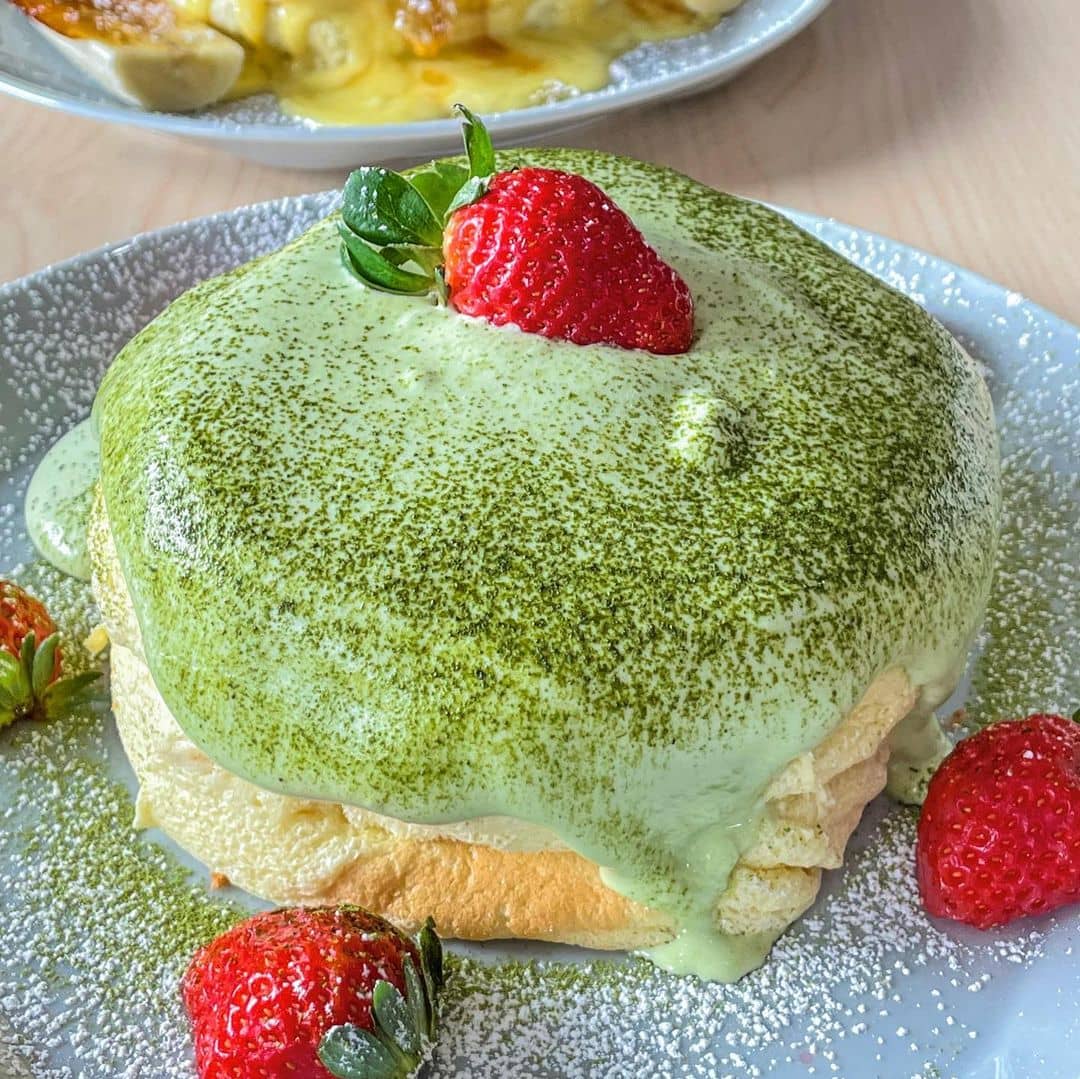 Hiel Cafe is a hidden gem in Burnaby that is known for its out-of-this-world souffle pancakes. This relaxing and spacious spot will make you get up earlier for breakfast if you can have their food every day.
Light and airy croissant with lots of fruit and cream on the side, Hiel Cafe's Croissant French Toast will hit all the right spots. The whipped cream and strawberry sauce is on point and not overly sweet.
Hiel's Matcha Souffle Pancake is the true star of the show. Delicate and soft pancakes topped with matcha, this one will have your mouth watering at the sight of it. The fresh strawberries add a slightly sweet flavor to the meal.
What to order: Croissant French Toast, Matcha Souffle Pancake
Address: 7885 6th St, Burnaby, BC V3N 2S2
7. Red Wagon Restaurant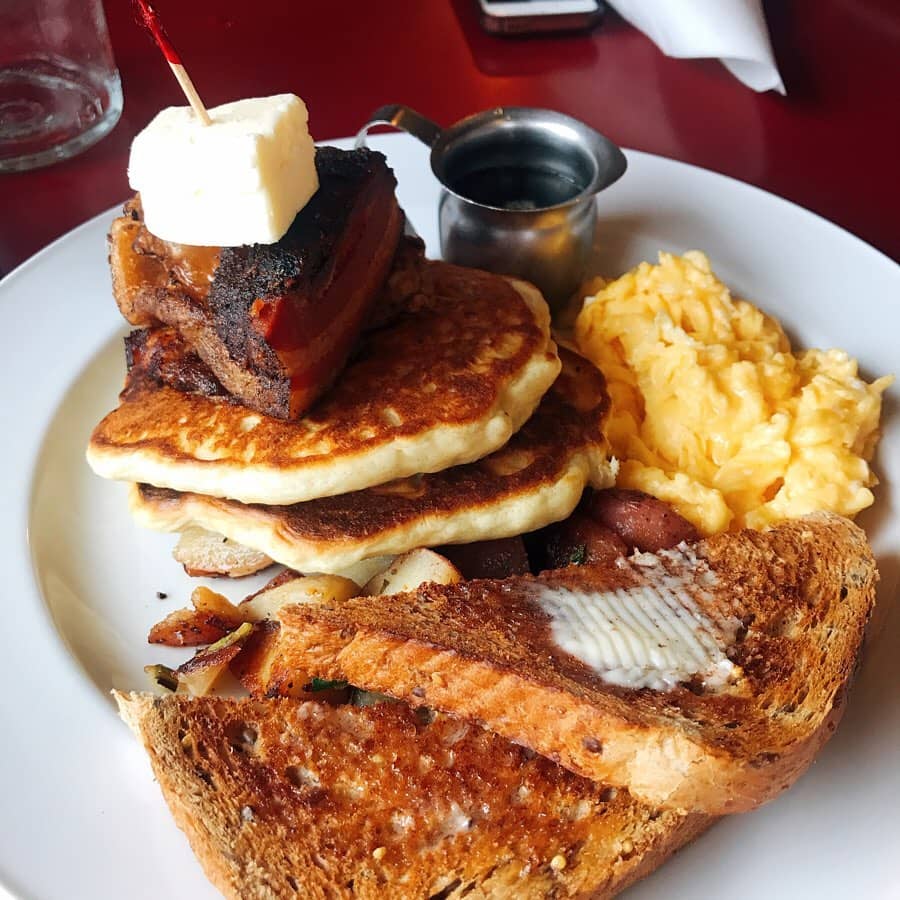 Known for their dedication to fresh and locally sourced ingredients, The Red Wagon also produces their own in-house smoked and cured meats. They make their sauces from scratch too, and all that combined makes for some amazing food.
Try their Buttermilk Pancakes with bacon or sausage. You can add a side of fruit too. If you're really hungry, go for The Super Trucker Breakfast, that's a plateful of two Eggs, two Pancakes, home fries, and pork Belly & pulled pork with toast. For a vegetarian or vegan option, they make a delicious Tofu Scramble!
What to order: Buttermilk Pancakes, The Super Trucker Breakfast, Tofu Scramble
Address: 2128 E Hastings St, Vancouver, BC V5L 1V2
Website | Instagram | Facebook
8. Ambit Cafe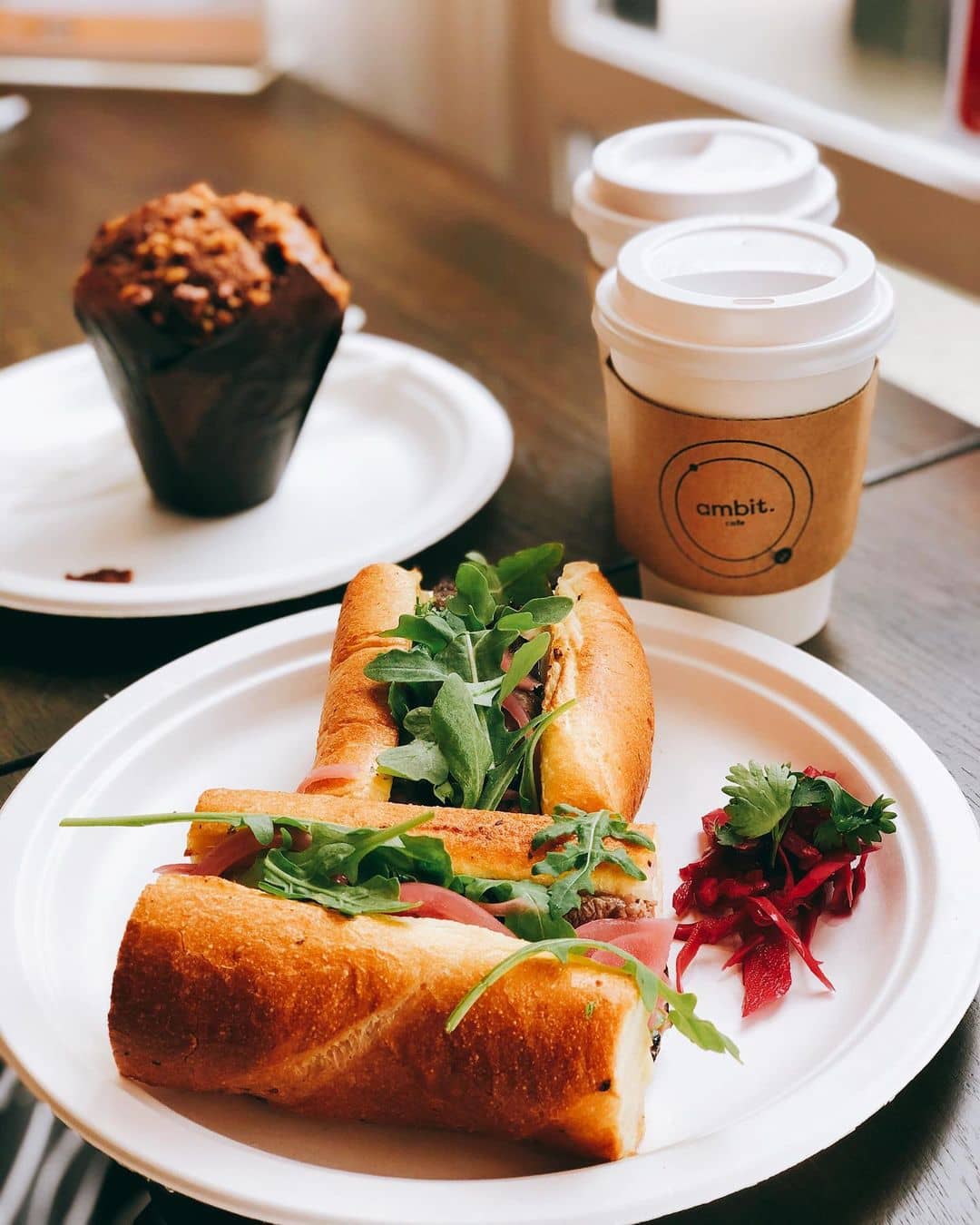 Another great spot for All Day Breakfast in Burnaby is Ambit Cafe. This super cool spot has a crisp and modern interior that makes dining a pleasure. The food is fresh, the service is friendly, and they also have plant-based and gluten-friendly options on the menu.
We love the Avocado Toast with marinated tomato, cilantro mayo, pickled red onions and feta cheese on sourdough. The Bacon Breakfast Wrap is pretty good too, and comes with scrambled eggs, garlic mayo, cheddar cheese, in a whole wheat tortilla. Just delish!
What to order: Avocado Toast, Bacon Breakfast Wrap
Address: 6552 Hastings St, Burnaby, BC V5B 1S2
Website | Instagram | Facebook
9. La Fontana Caffe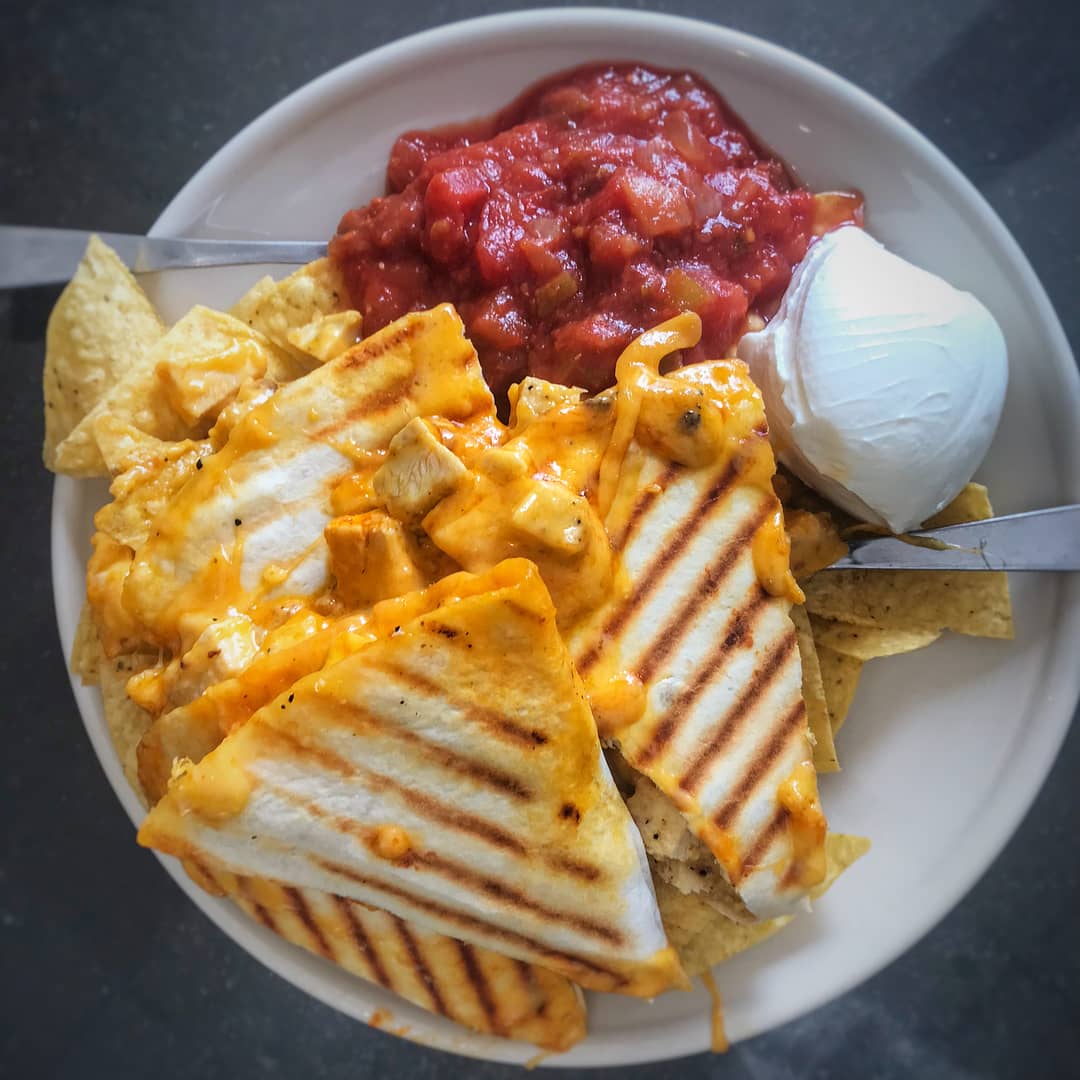 La Fontana Caffe is a superb spot to enjoy a delicious breakfast, and some fun relaxation. The ambiance is cool and welcoming, with televisions on the walls, board games on the shelves, and a pleasant comfy vibe all around. The food is great with most items available in regular, medium and large sizes.
Their homemade Frittatas are superb, fluffy, and made to order. For something simpler, get the Breakfast Wrap that's filled with egg, cheese, tomato and bacon, or try their Bagel with Salmon, and definitely the Hash Browns.
What to order: Frittatas, Breakfast Wrap, Bagel with Salmon and hash browns.
Address: 3701 Hastings St #101, Burnaby, BC V5C 2H6
Website | Instagram | Facebook
That wraps up our list of the 10 Best Breakfast Spots in Burnaby. We hope you try them out on your next visit, and enjoy your experience. While you're still in town, you should totally stop by a bakery or two for some mouth-watering baked goods to take home.
How We Create Our "Best" Lists
All Noms Magazine's "best" lists are created using multiple factors and signals to help readers find the best restaurants, things to do, and places to stay at. Some of these factors and signs include personal experiences, correspondence with locals, and compiling experiences from review sites.
Each list is also created to be balanced (in terms of price, cuisine type, ambiance, and more) as possible. This means that the lists are not specifically created in ranking order. You should be comfortable picking from any of the spots on the list and generally have a good time. But of course, YMMV (your mileage may vary) and everyone may have different experiences/palates.