Whether you are looking for a quick mood-lifter, something intensely delicious to satisfy your sweet tooth cravings, or to celebrate a special occasion, Burnaby has some amazing desert places to offer.
From local favorites to contemporary classics, the following are the 12 best Burnaby dessert spots you shouldn't miss if you're on the lookout for a sweet treat or something to cater to your second stomach 😉
12. Sugar Lab Pancake House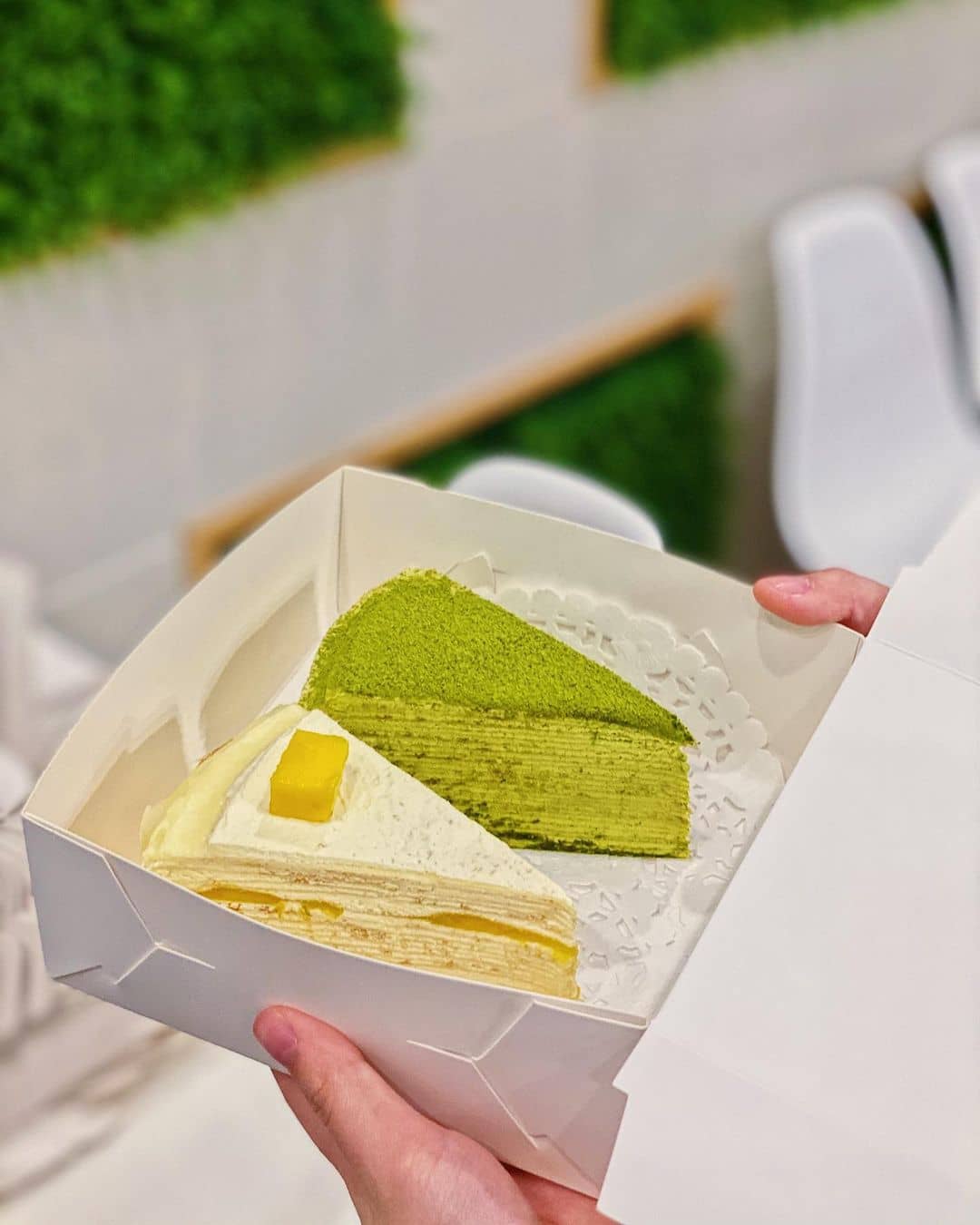 Popular for their Mille Crepe Cake, the Sugar Lab Pancake House is one of the few dessert places in Burnaby with offerings from different cuisines. From shaved ice to dessert soup, you have an infinite array of options here that will satisfy your palate.
For durian lovers, the Durian Mille Crepe Cake they serve at the Sugar Lab Pancake House will be a slice of heaven on a plate. With layers of mashed durian filled within the soft and thin layers of crepe and cream, this dessert has really good durian flavor, without overpowering, yet not too sweet to be overwhelming. For a refreshing option, the Red Bean Ice Cream Icy Cup would be ideal.
What to order: Durian Mille Crepe Cake, Strawberry Mille Crepe Cake, Red Bean Ice Cream Icy Cup, Chilled Mango Sago Cream
Address: 5376 Grimmer St., Burnaby, BC V5H 2H2, Canada
Website | Instagram | Facebook
11. Mon Paris Patisserie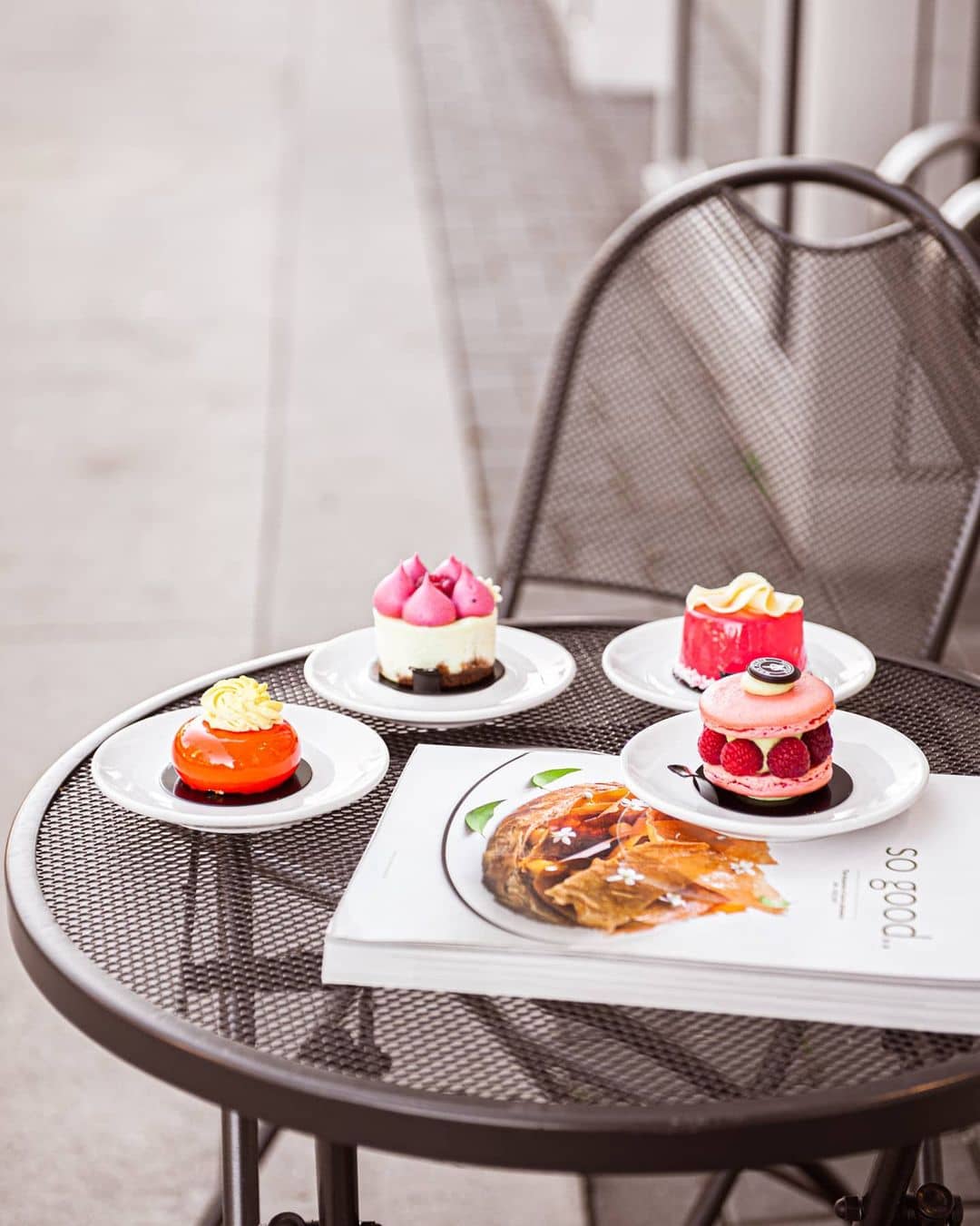 Run by chef Elena Krasnova, Mon Paris Patisserie is an elegant French bakery featuring the chef's exquisite desserts, pastries, and chocolates in a unique and artistic style of her own. The joint also works as a cafe, serving some savory lunch selections as well.
The Russian Honey Cake happens to be the first dessert that people order at the Mon Paris Patisserie; quite light and not too sweet, this cake is known for its unique and fine texture. For an explosion-in-the-mouth experience, go home with a box of their assorted chocolates, containing some uncommon flavors like sesame, earl grey, balsamic vinegar, and Havana lime.
What to order: Russian Honey Cake, assorted chocolates, Mille Feuille
Address: 4396 Beresford Street, Burnaby BC V5H 2Y4
Website | Instagram | Facebook
10. L'OTUS Cake Boutique Burnaby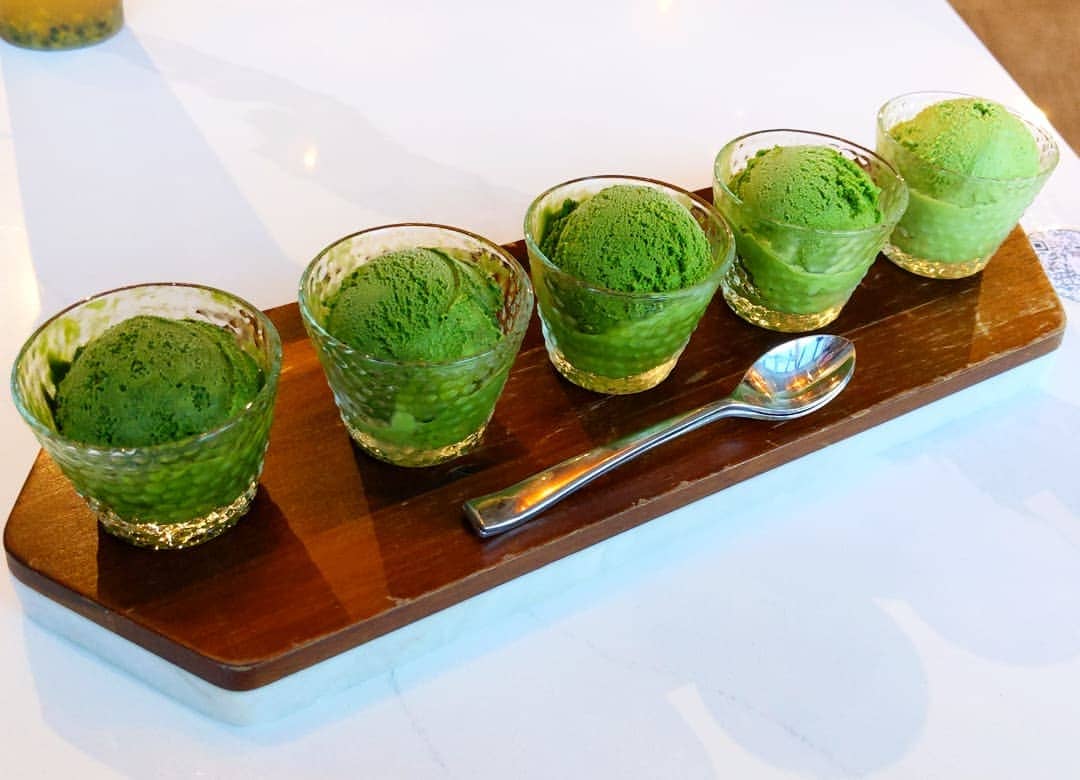 Located right behind Burnaby Metropolis, L'OTUS Cake Boutique is a fairly new modern dessert shop that serves a variety of cakes, gelato, drinks, and other types of desserts – all of high quality and absolutely enticing.
The highlight of this dessert place is their 5 levels of Matcha Gelato – 1 to 5, 1 being the lightest and 5 the strongest. This would be a perfect little tasting experience for all matcha lovers. The Philippine Mango Crepe Cake will leave you spellbound with its taste, and the Double Layer Cheesecake is a must-try.
What to order: Matcha Gelato, Double Layer Cheesecake, Philippine Mango Crepe Cake, Chestnut Parfait
Address: 103-8580 Cambie Road, V6X 4J8 Richmond, BC, Canada
9. Mr. Mustache Tea & Dessert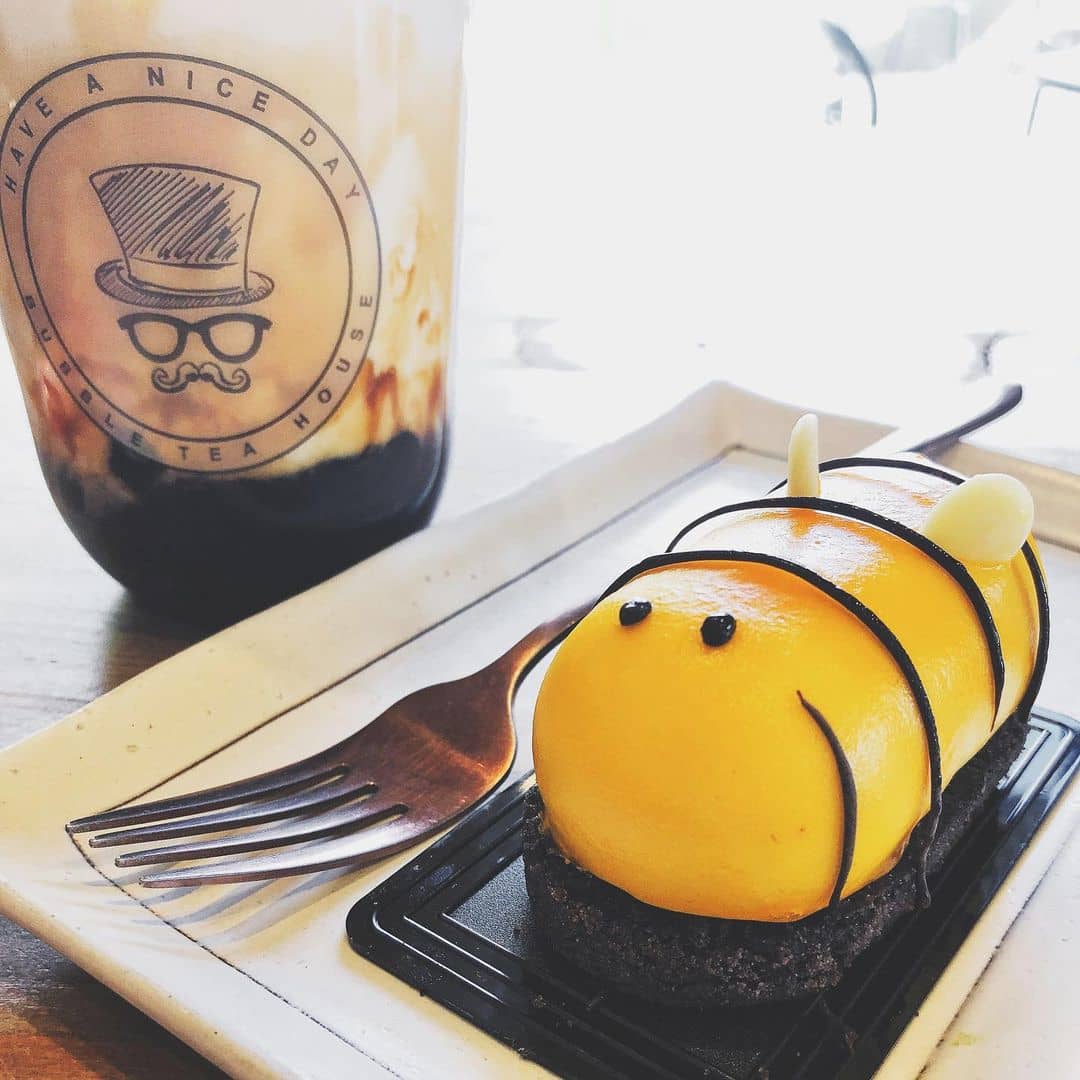 We know there are many out there who would love to finish their meal with a bubble tea for dessert. If you just nodded, then Mr. Mustache Tea & Dessert is where you should be if and when you are in Burnaby. This popular bubble tea nook now serves desserts too, with some heavenly options for you to choose from.
For a luscious and filling dessert, choose their Earl Grey Mousse – soft and melt-in-the-mouth dessert, with a generous amount of mousse and perfect level of sweetness and earl grey touch. Their bee-shaped mango-flavored cheesecake is another offering that has earned a big audience, not just for its cuteness, but also for its decadence.
What to order: Earl Grey Mousse, Bee-shaped Mango Cheesecake, Hazelnut Milk Chocolate Mousse
Address: 110-6125 Sussex Ave., V5H 4G1 Burnaby, BC, Canada
8. La Forêt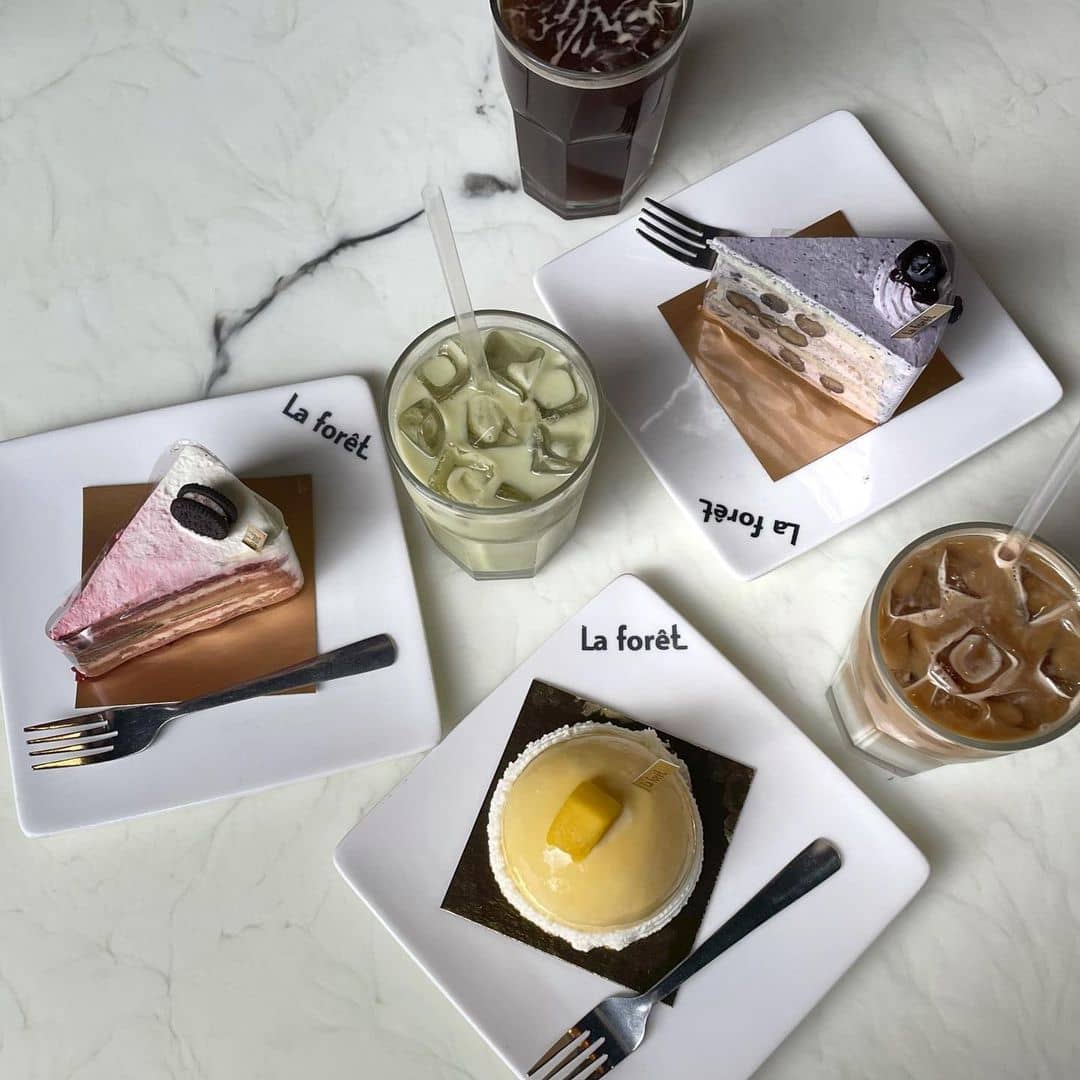 Posted in a warm and picturesque venue, surrounded by plants and trees, as the name La Forêt indicates, this joint is a welcome combination of a restaurant, cafe, and patisserie, catering to the mass crowd of Burnaby. Serving a wide selection of savory and sweet delights, this place has something for you to indulge in, no matter the time of the day you drop in.
If you're there for brunch, get their popular Coffee Bun; topped with crumbles of coffee, this not-too-sweet option will taste best for both dine-in and on-the-go. Enlighten your taste buds with their Earl Grey Mousse Cake – a perfect portion for one, light and airy, with just the right amount of earl grey kick.
What to order: Coffee Bun, Earl Grey Mousse Cake, Almond Croissant, Earl Grey Roll
Address: 6848 Jubilee Ave, Burnaby BC Canada
Website | Instagram | Facebook
7. Gary's Patisserie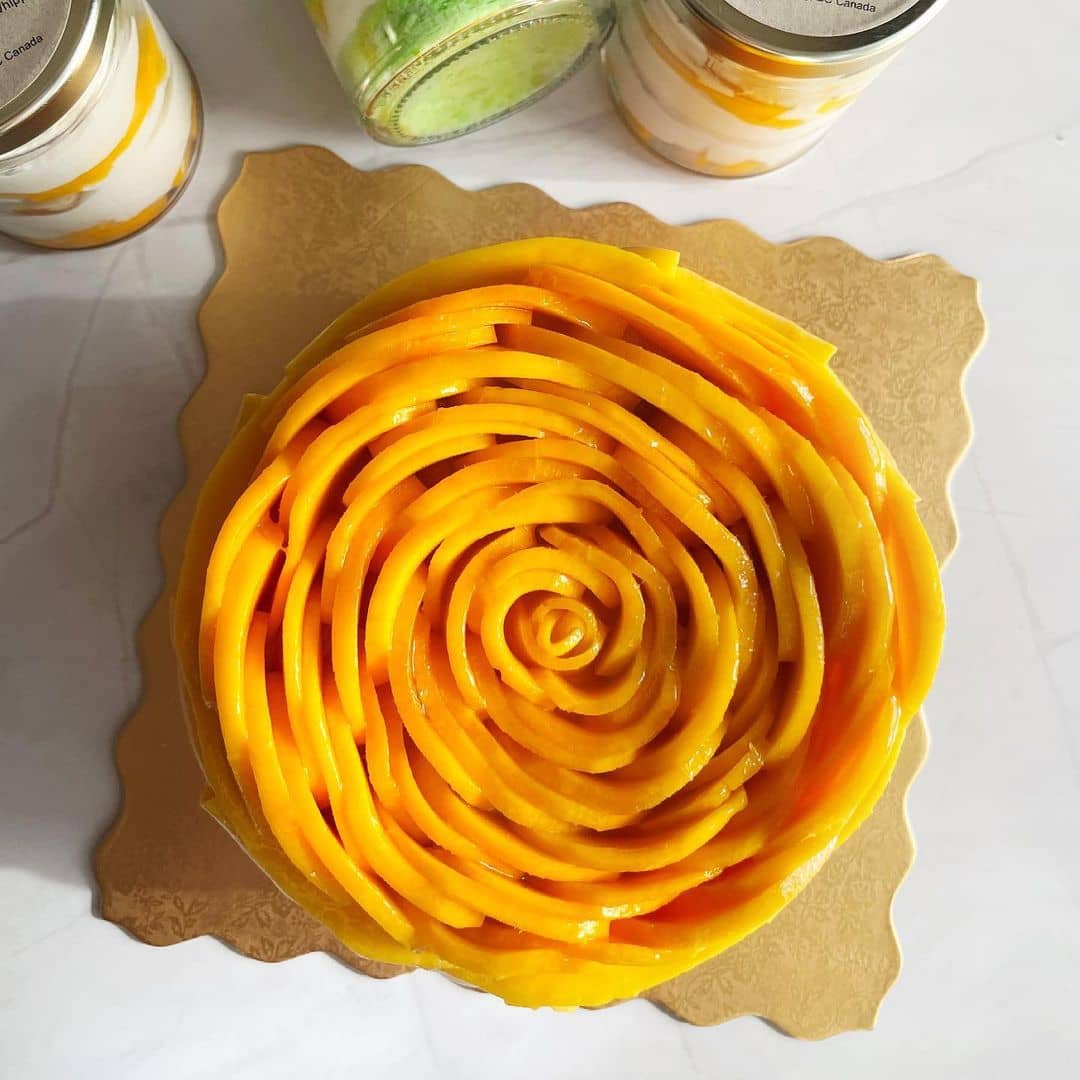 Though not your regular store-front with desserts and cakes on display, Gary's Patisserie compensates this lack of a physical presence with the extraordinary quality and taste of their products. They make cakes, cake in a jar, and cookies to order, which means you are guaranteed to get the freshest products every single time.
If Gary's Patisserie is the place you choose for your cake, your first choice should be their Fresh Mango Cake; super fluffy three-tier sponge cake wrapped completely with fresh mangoes, juicy and delicious in every bite. It makes for a fitting birthday cake!
If you're looking for more, try their Organic Chestnut Cake-in-a-Jar; soft and moist sponge filled with organic chestnut paste, with just the right amount of sweetness to make you want to go for another spoonful.
What to order: Mango Cake, Organic Chestnut Cake-in-a-Jar
Address: YVR PREP, 5279 Still Creek Ave, Burnaby (near Costco Burnaby)
Website | Instagram | Facebook
6. Nuvola Gelato & Dolci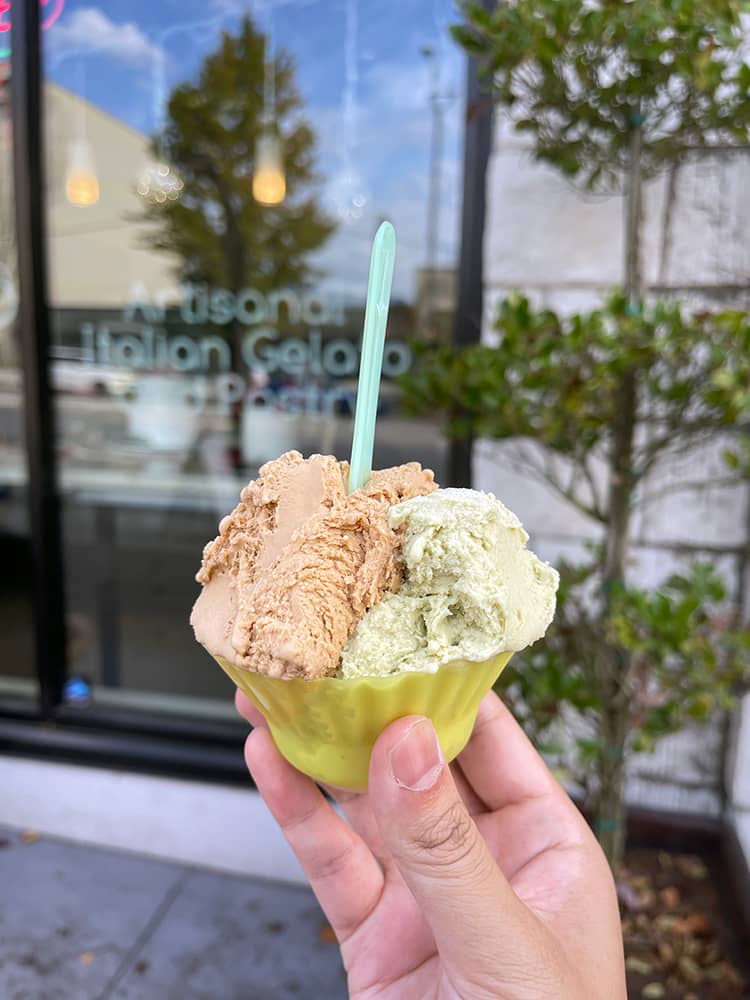 A cute little mom-and-pop shop in Burnaby, the Nuvola Gelato & Dolci happens to be a local favorite when it comes to fresh, house-made gelato and sorbettos. But, what thrills us more here is the custom gelato cakes they make, in any and every design customers ask for, and the locals seem to be very much satisfied with the output.
Made fresh every day with organic and local ingredients, they offer some amazing flavors like Mint Infusion Chocolate Chip, Licorice, and more. For dairy-free options, their sorbetto flavors include Lemon, Green Apple, Raspberry, and Peach. If you have a special occasion coming up, consider opting for a custom cake from Nuvola Gelato & Dolci.
What to order: Licorice gelato, Mint Infusion Chocolate Chip gelato, White Peach sorbetto, Green Apple sorbetto, gelato cakes
Address: 4712 Hastings, Burnaby, V5C 2K8, BC
Website | Instagram | Facebook
5. Fresh Legend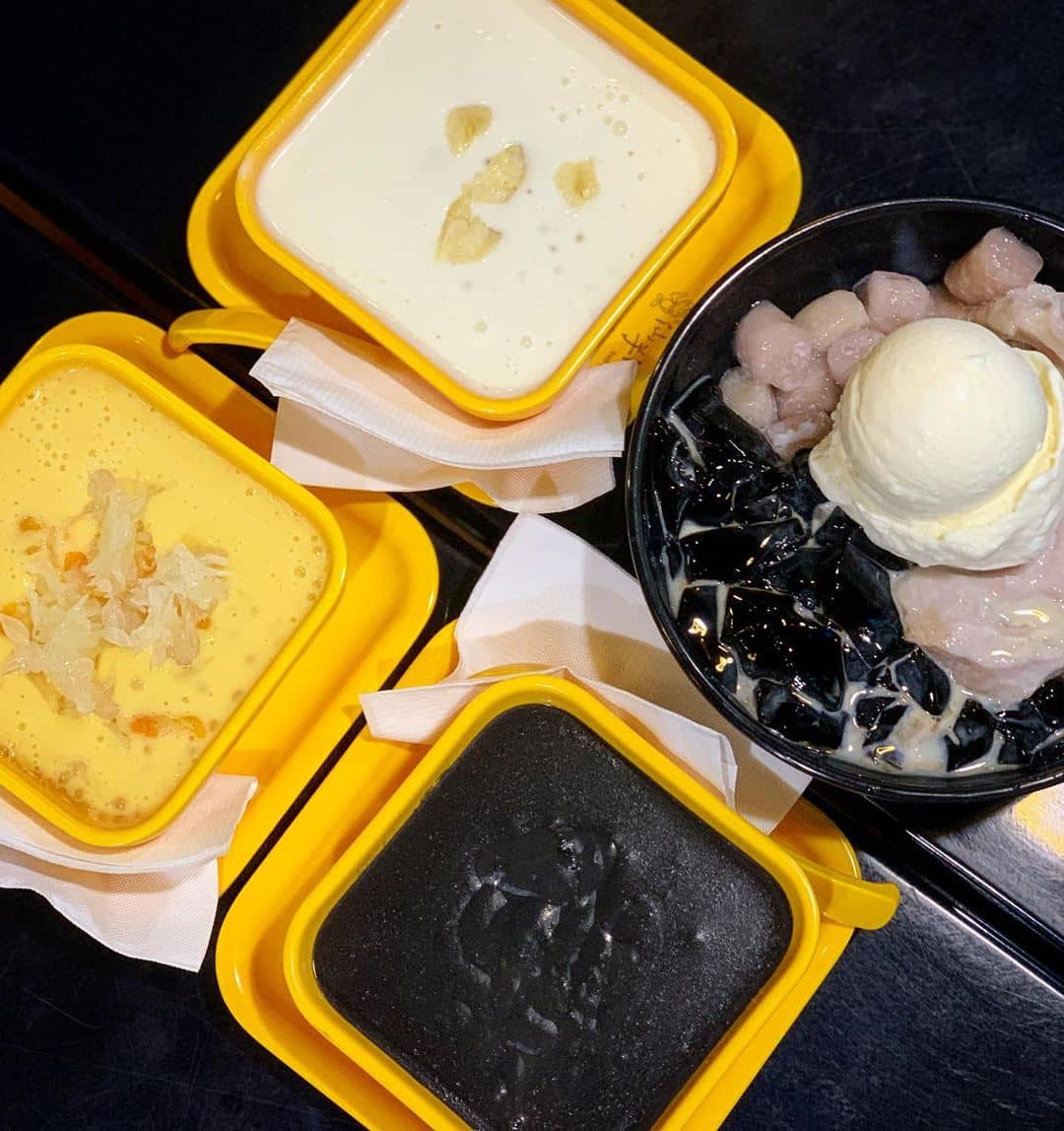 When it comes to Asian desserts, no matter how big a fan you are, there will still be something you haven't tried. Fresh Legend is an Asian dessert joint in Vancouver that specializes in Hong Kong and Taiwanese-style desserts. This is as Asian as it gets in terms of dessert – we'll leave it at that!
If you were never a fan of durian, or just wouldn't dare try the fruit, Fresh Legend's Durian Pancake and Durian Sago are sure to become your newfound love! Their House Special Grass Jelly does need a mention of its own; it consists of milky shaved ice for a refreshing taste, along with an earthy taste of taro balls, mild grass jelly, fresh taro, and a big scoop of ice cream to complete.
What to order: Durian Sago, Durian Pancake, House Special Grass Jelly, Lavender Black Tea
Address: 3393 Kingsway, Vancouver, BC V5R 5K6, Canada
Website | Instagram | Facebook
4. Ki Cafe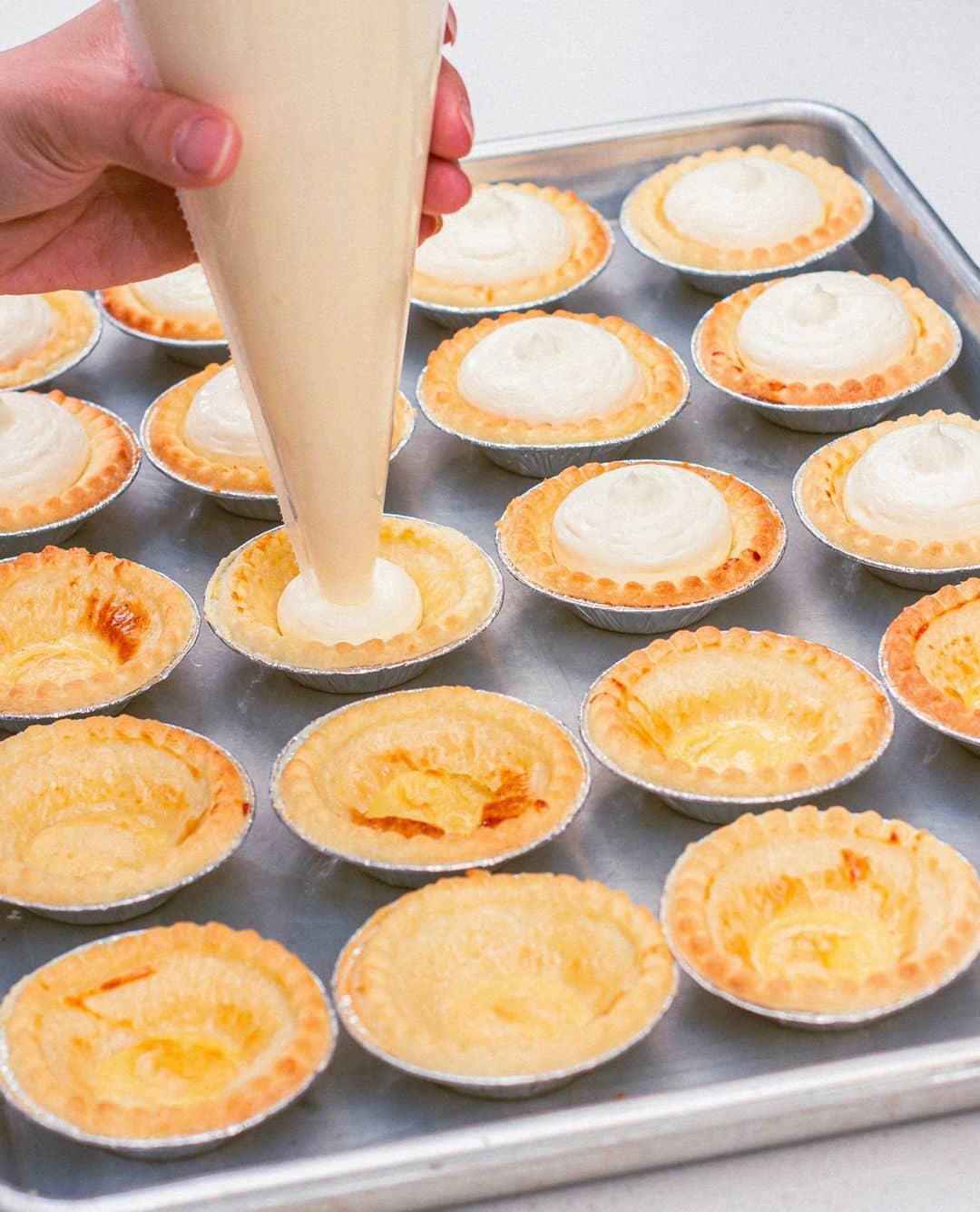 If you're always up for trying something new, or a fan of Japanese food in general, the sweet options from Ki Cafe should intrigue you. This hip Burnaby cafe offers warm and cozy seating both indoors and outdoors, and there are a lot of minute touches that depict Japanese culture in a pleasant and exciting way.
How about savory dessert for a change? The Baked Cheese Tarts from Ki Cafe would be the perfect choice – creamy, warm, soft, and bite-sized. Make sure that their Choco-Banana Waffle is on your list; yes, it might sound simple and regular, but the dish speaks for itself! Matcha Roll Cake and Japanese Souffle Cotton Cheesecake are two other desserts you can indulge in here.
P.S. they have a no studying/laptop policy
What to order: Baked Cheese Tarts, Choco-Banana Waffle, Japanese Souffle Cotton Cheesecake, Matcha Roll Cake
Address: #105-6888 Royal Oak Avenue, Burnaby, British Columbia V5J 4J2
Website | Instagram | Facebook
3. Passion 8 Dessert Cafe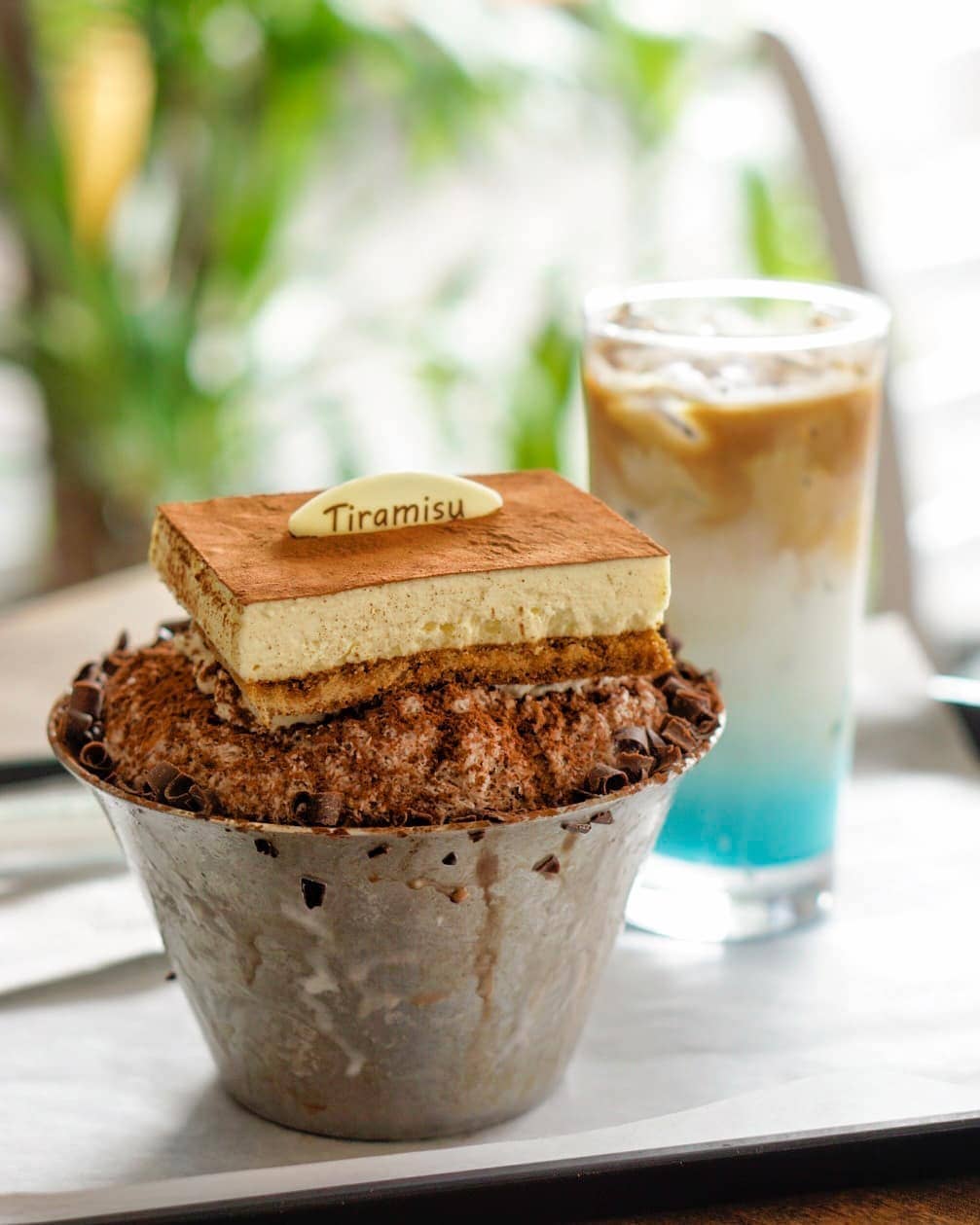 Craving something sweet but Asian? Passion 8 Dessert Cafe has got you covered! This dessert spot is one place, as the name suggests, where you can enjoy unique and modern Korean dessert with a cup of coffee. The casual and cozy interior of the cafe would make the perfect ambience for you to start your day.
Mention Passion 8 Dessert Cafe and you will be asked if you tried their bingsoo, or Snow Mountain, as we call it! Made with shaved ice milk, this specialty dessert they offer is available in many flavors, including Matcha, Red Bean Milk, and Honey Berry Cheesecake. But, you ought to try their light, creamy, and fluffy Tiramisu Bingsu – you can thank us later!
What to order: Tiramisu Bingsu, Red Velvet Cake with Cappuccino, Strawberry Blossom Bingsoo
Address: 403 North Road, Coquitlam, BC V3K 3V9
Website | Instagram | Facebook
2. Chez Christophe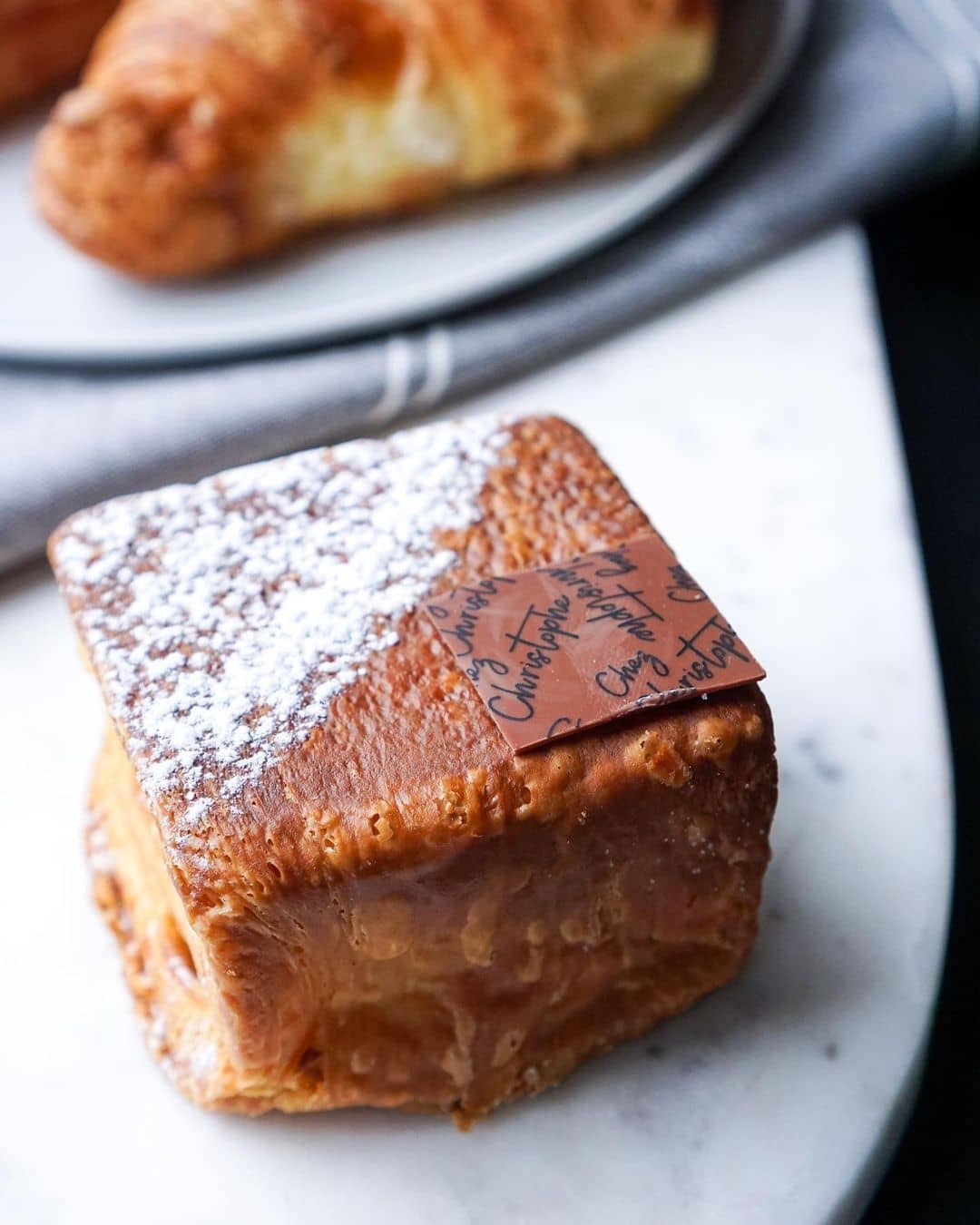 Chez Christophe made it to our Best Burnaby Bakeries list for a reason! Head straight to this patisserie if handcrafted chocolates and uniquely delicious pastries have always been your go-to choice for dessert.
When you visit Chez Christophe, leaving without trying their signature Croissant Cubes would be a sin! The butter croissant cubes are freshly baked every morning and come with the chef's choice of filling in the middle; this flaky and butter delight will tingle all your senses and the rich filling will leave you wanting more. Don't forget to get yourself a box of their finest handcrafted chocolates, with assorted flavors.
What to order: Croissant Cubes, Handcrafted Chocolates, Pumpkin Tart, Tiramisu
Address: 4717 Hastings Street, Burnaby BC
Website | Instagram | Facebook
1. Glenburn Soda Fountain & Confectionery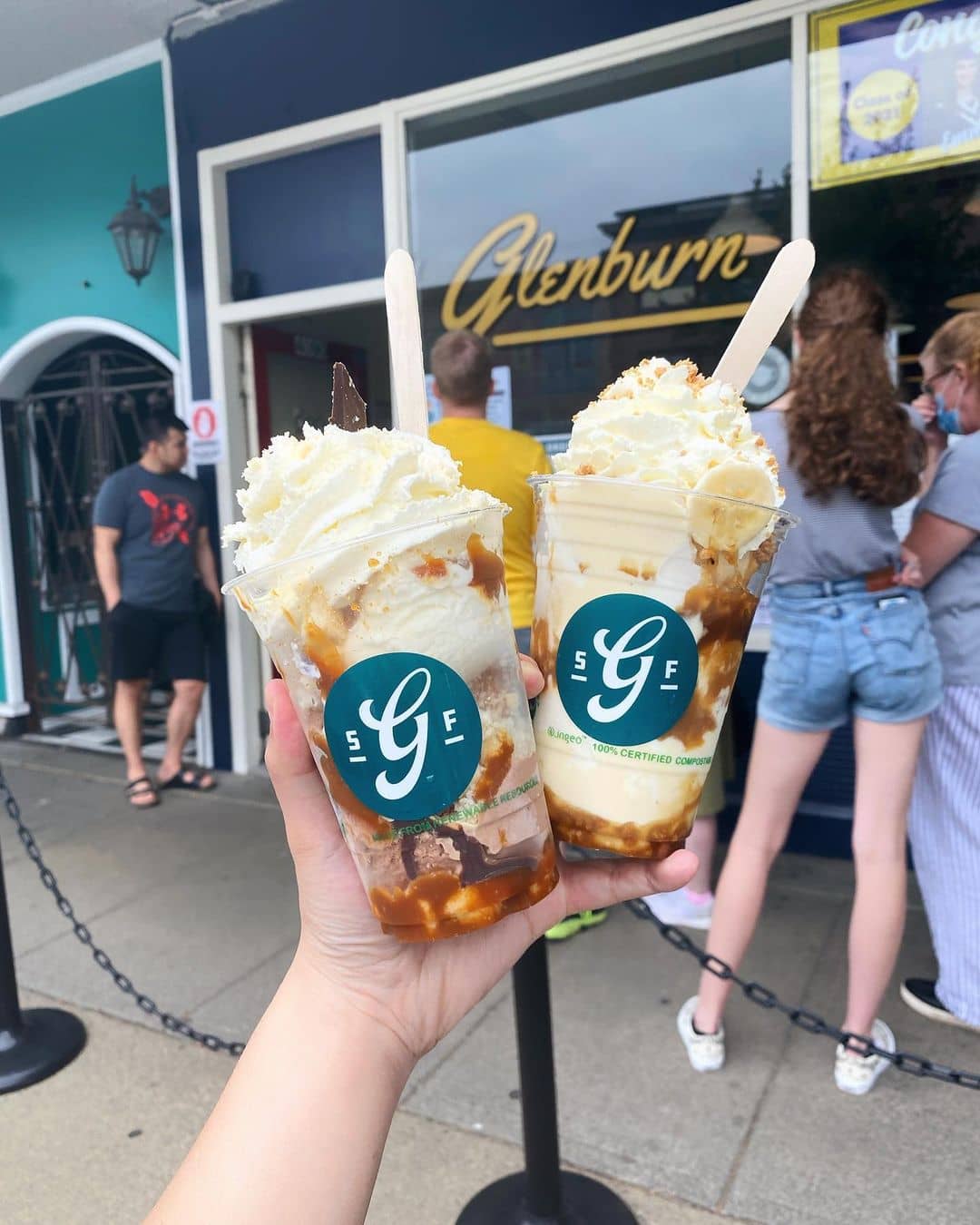 Glenburn Soda Fountain is that local spot that will take you on a nostalgic journey to the past. With their ice cream sundaes and dessert floats, this sweet joint lets you enjoy the "simple pleasures of a hand-made dessert". The fun doesn't end there, they also offer some nostalgic treats and toys to make your experience more comprehensive.
Their Traditional Banana Split, containing one scoop each of the three most favorite ice cream flavors, topped with mouthwatering sauces and other toppings is a must-try. The all-time favorite Floats, available in different flavors like root beer, cola, cream soda, and more, is yet another bestseller at this dessert spot. With more options like Frozen Malt, Cookies and Cream Blondie, Ice Cream Sandwich, and House-made Brownie, you are more likely to be overwhelmed!
What to order: Traditional Banana Split, Milkshake, Float, Frozen Malt, Brownie Sundae
Address: 4090 Hastings Street, V5C 2H9 Burnaby, BC, Canada
Website | Instagram | Facebook
From grabbing a quick dessert brunch on the go, to finishing your dinner with a sweet high note, these amazing Burnaby bakeries to please your senses and brighten your day.
How We Create Our "Best" Lists
All Noms Magazine's "best" lists are created using multiple factors and signals to help readers find the best restaurants, things to do, and places to stay at. Some of these factors and signs include personal experiences, correspondence with locals, and compiling experiences from review sites.
Each list is also created to be balanced (in terms of price, cuisine type, ambiance, and more) as possible. This means that the lists are not specifically created in ranking order. You should be comfortable picking from any of the spots on the list and generally have a good time. But of course, YMMV (your mileage may vary) and everyone may have different experiences/palates.