Situated near Vancouver, Burnaby is a small city that has got some of the most amazing places to hang out at and restaurants that serve some really delicious food especially the mouth-watering Burnaby Pizza!
To make things simpler for you and to do some justice to pizzas we have curated a list of the top ten pizza places in Burnaby, where you are going to experience some of the best pizzas!
So without much ado, let's have a look at the places that serve some of the most appetizing pizza pies.
10. Pizza Art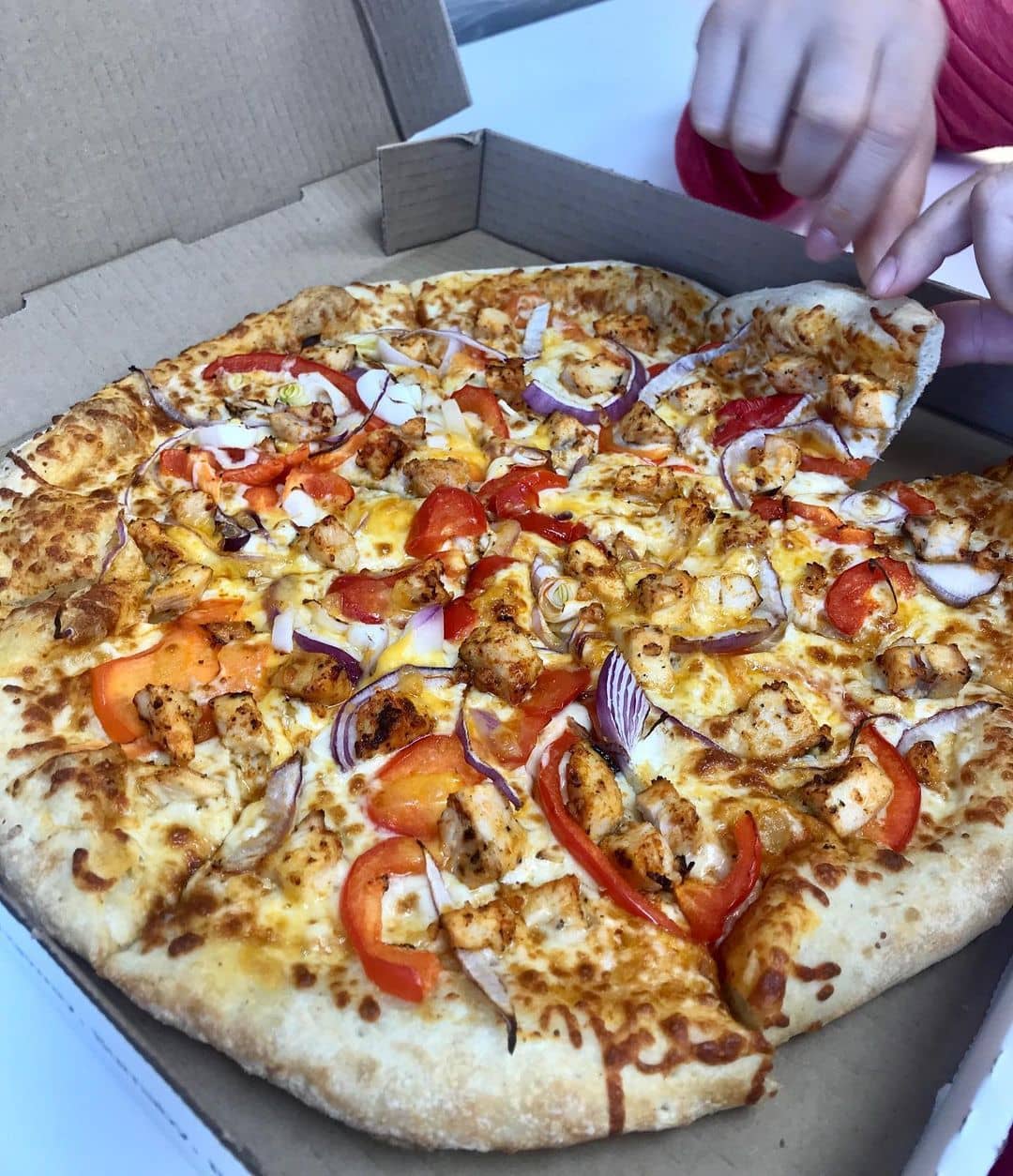 Cooking is an art and this restaurant surely believes in it!
To start with, Pizza Art allows their customers to prepare the pizza as per their own will which seems to hit all the right spots for us!
Apart from customizing your own pizza, you can also order from their extensive options that are available for you to order from.
Try out their spicy Chipotle Chicken Pizza which has a sauce that is mouth-watering and the extremely delicious little chicken chunks which will make you forget all your worries!
What to order: Chipotle Chicken Pizza, Customize your own pizza
Address: 7239 Kingsway, Burnaby, BC V5E 1G5
Website | Instagram | Facebook
9. Baci Ristorante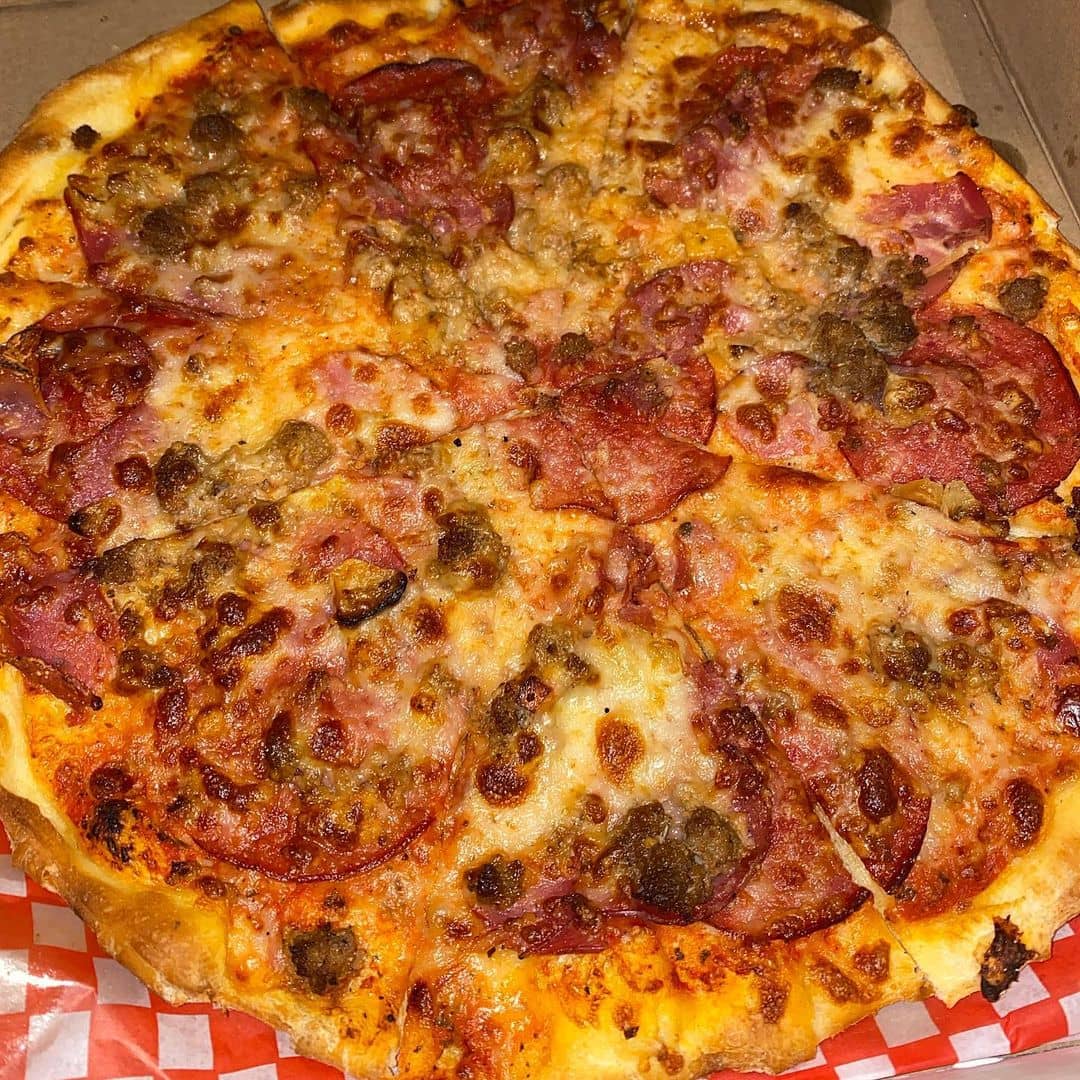 Head to this hidden gem of Burnaby, Baci Ristorante which not only has got exceptionally delicious food but is also accompanied by live music which adds to the charm of this place.
Baci is one of those few places that are perfect not just for casual outings but also for intimate dinners and family gatherings.
From comfort food that will warm your soul to the beautiful cooking style of the chef that throws some light to Italy's culture, this place makes a cut to every foodie's list!
They have got a variety of dishes to offer and according to us, their Inferno which has chicken prepared in white sauce as its base is a must-try. Along with that you can also have their most selling dish, Seafood Linguine!
What to order: Inferno, Seafood Linguine
Address: 3728 East Hastings Street, Burnaby, BC V5C 2H5
8. The Rolling Dough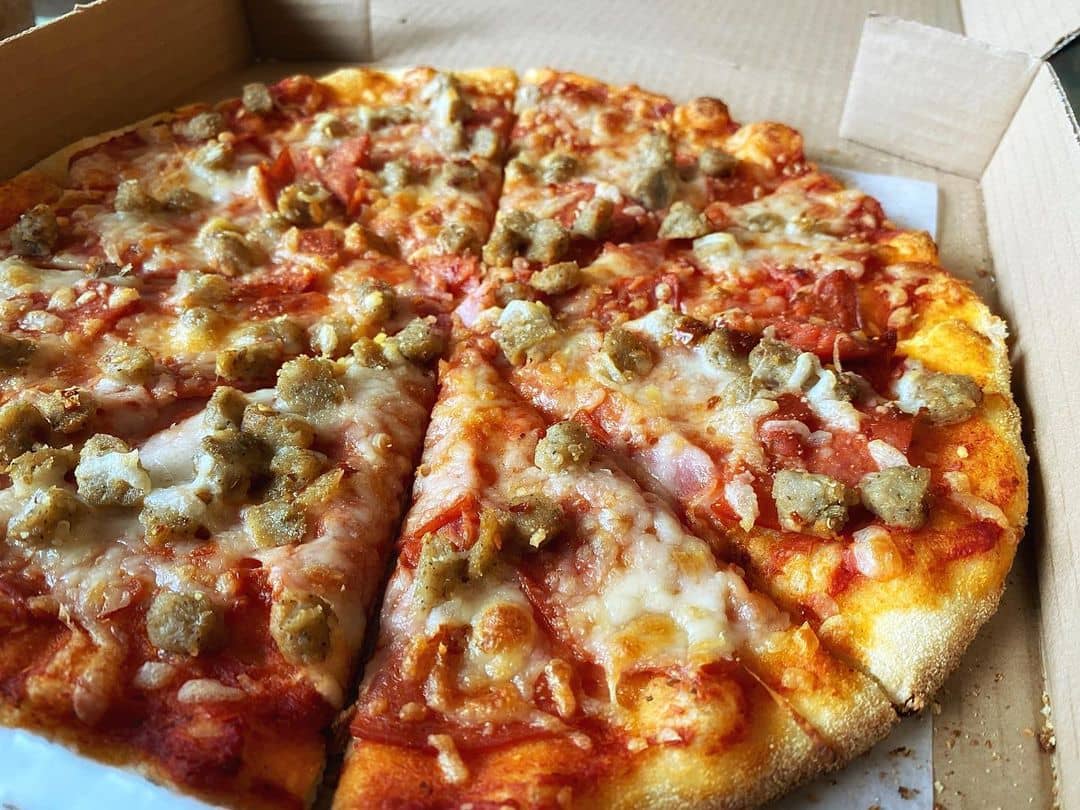 As soon as you enter The Rolling Dough, you will fall in love with the aroma of the freshly baked dough that lingers in there and instantaneously makes you yearn for it!
The owners are ardent believers of the ideology, "It's the crust that makes the pizza!", and have put in all their efforts to make sure that the crust tastes nothing less than heaven!
We have tried quite a few dishes on their list but the one that stands out for us is the Chicken Pesto Chicken pizza whose sauce has got a distinct flavor to it and is garnished with some fresh vegetables, making it a go-to dish for us!
What to order: Chicken Pesto Chicken Pizza
Address: 2900 Bainbridge Avenue, Burnaby, BC V5A 2S8
Website | Instagram | Facebook
7. Ragazzi Pizza Co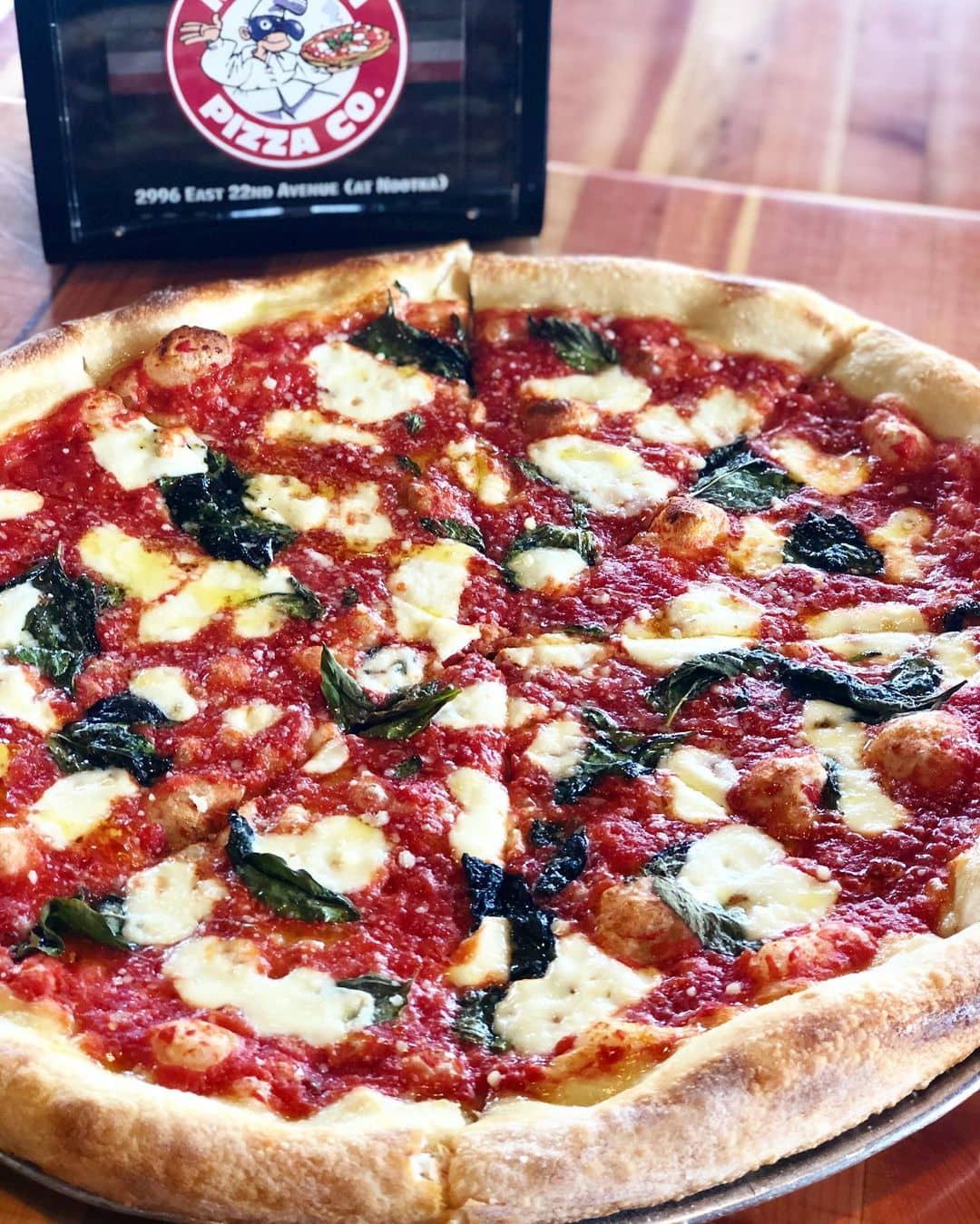 Ragazzi is well known for its high standard of food quality, dough that is hand-stretched till it reaches the level of perfection, and baked on stone to enhance its flavor!
After all, what can beat a perfectly fluffy and light dough!
Margherita pizza wasn't something that we would prefer to have frequently but this restaurant has changed our perception entirely! Their Originale Margherita, simple yet flavorful, has won our hearts and we like to call it a piece of happiness!
Do pay a visit to this place, and just like their owners say," You will be back for more!", we couldn't seem to agree more with them!
What to order: Margherita Pizza
Address: 2996 E 22nd Avenue, Vancouver, BC
Website | Instagram | Facebook
6. La Forchetta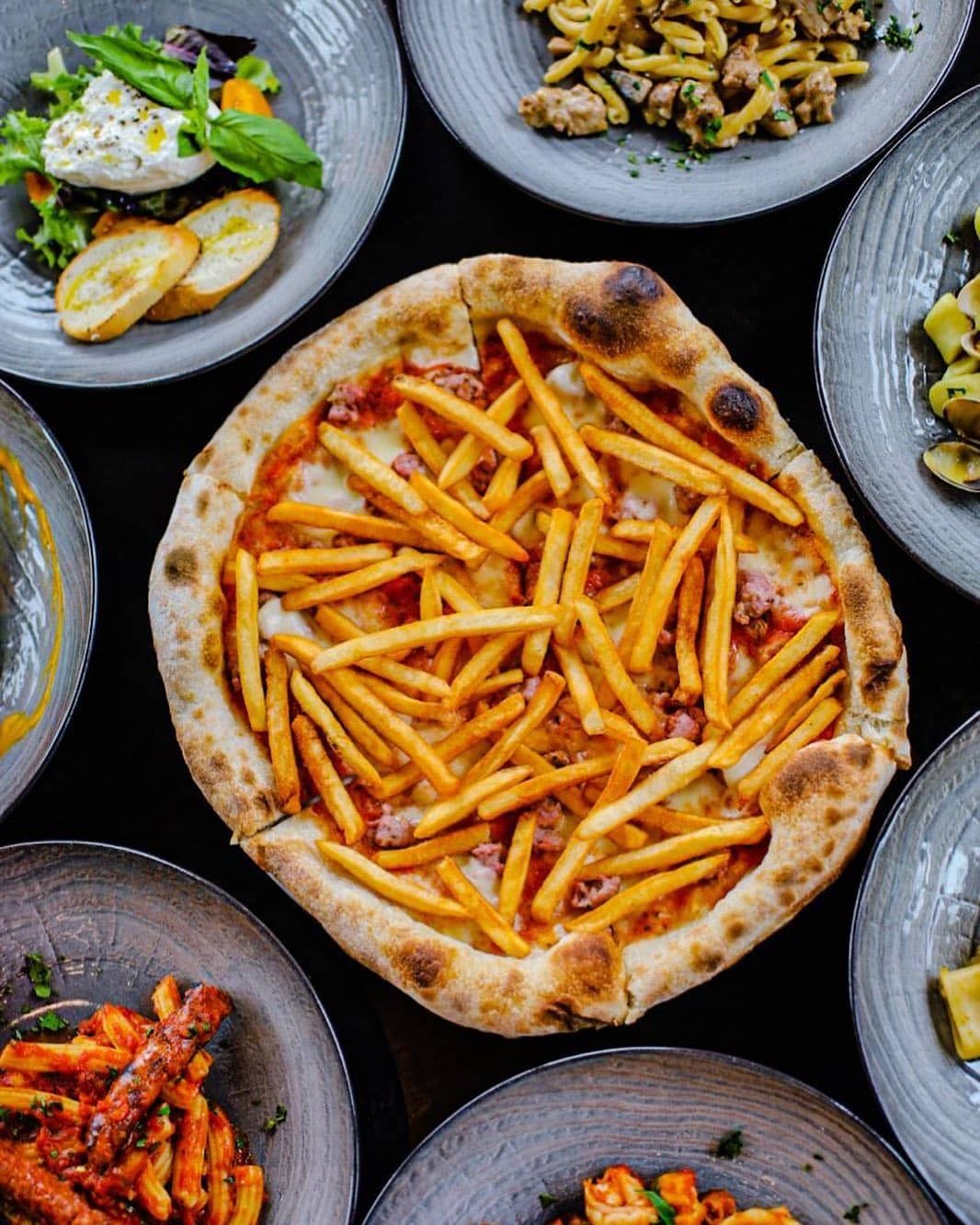 Italian cuisine with a touch of continental is what La Forchetta is all about!
This restaurant uses locally sourced ingredients and that is why the food has got such a distinctive taste to it. Moreover, the chefs also change the menu as per the season so that you can try out different varieties of food in every season.
Known for its prominent flavours and pasta, it doesn't mean their pizza is not any less stellar. For something wild, their signature Pizza La Forchetta may have you raising your eyebrow with its topping of fries and Italian sausauge. For something more safe…go for their Margherita Pizza and you'll know why it is a popular choice.
What to order: Pizza La Forchetta, Margherita Pizza
Address: 5601 Hastings Street, Burnaby, BC V5B 1R5
Website | Instagram | Facebook
5. Stan's Pizza Joint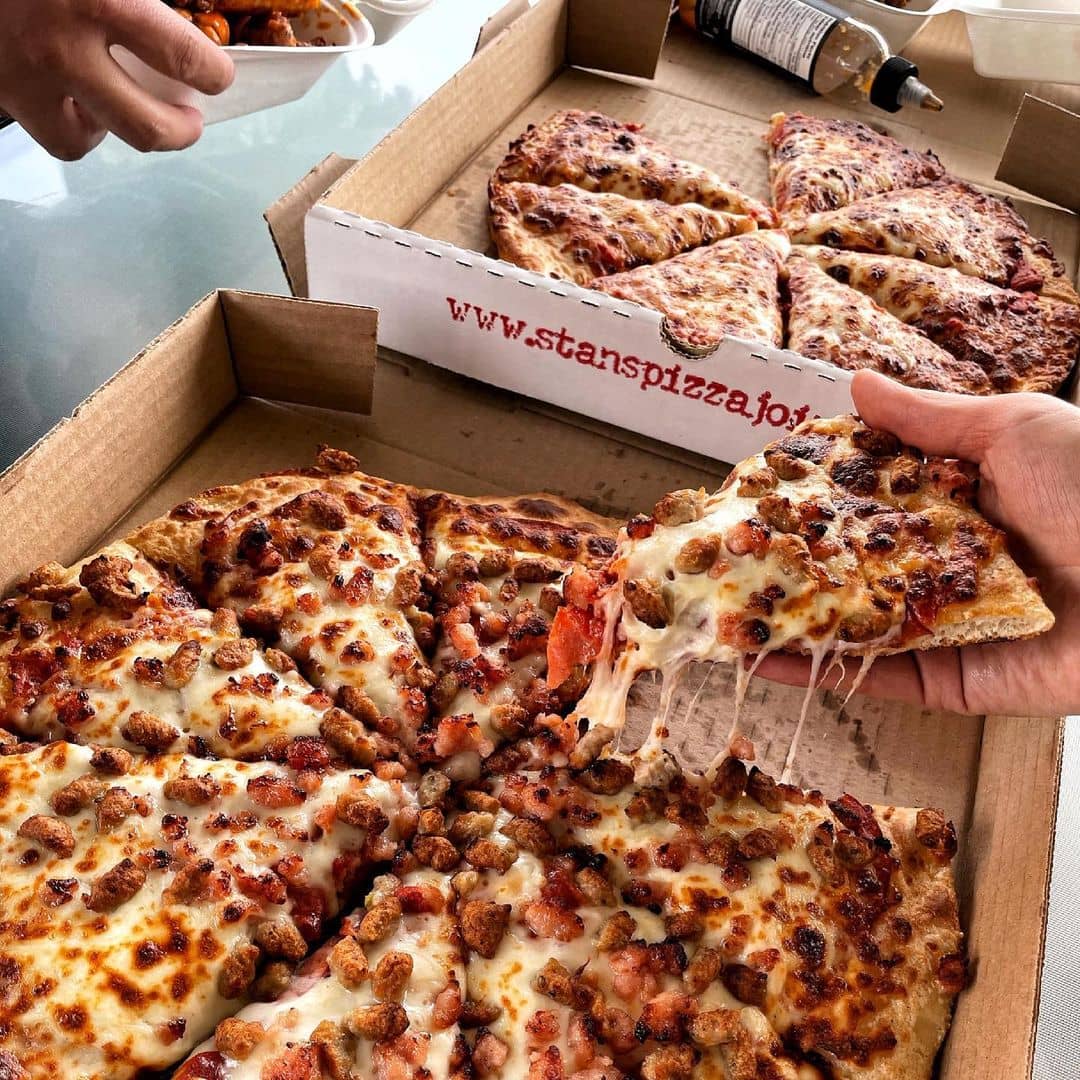 Devour the delicious pizza whilst watching your favourite game, right here at Stan's!
Whenever you visit Stan's, do try out their Big Feast which is so aptly named considering the amount of quantity and the rich ingredients that go into making it.
Also, you can try out their other popular dish which is known as the Pesto Chicken, which is a simple yet one of the most heavenly pizzas on their menu.
What to order: Big Feast, Pesto Chicken
Address: 4527 Hastings Street, Burnaby, BC V5C 2K3
4. Cotto Enoteca Pizzeria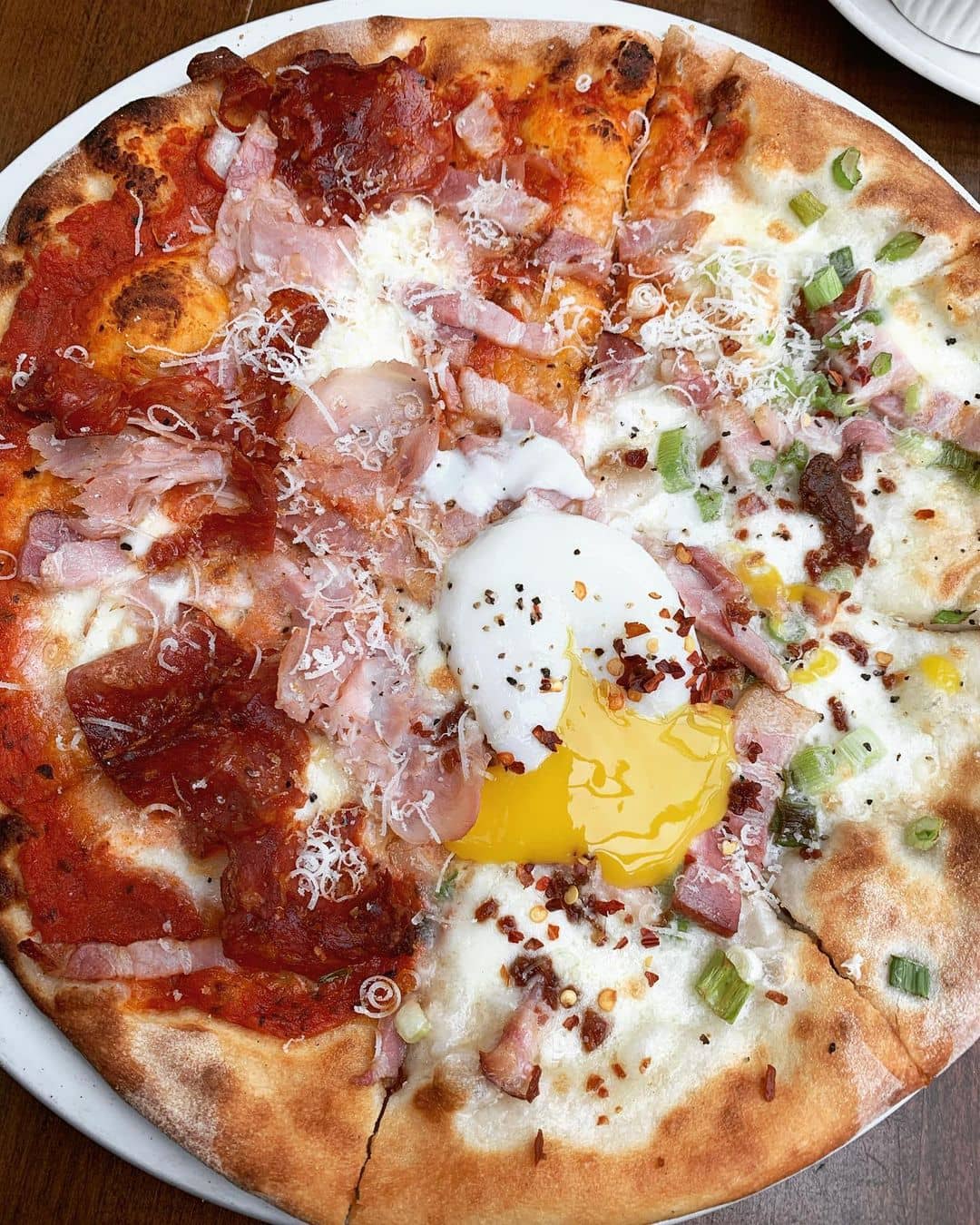 To all the Italian food lovers out there, this place is for you! With a comfortable setup, delicious food, and a team of people who are always on their toes to serve you, this seems to be an ideal spot for a memorable dining experience!
From authentic Italian dishes to VPN-certified Neapolitan pizza mixed with entertaining innovative flavors, this place seems to have taken the city by storm!
Try their Carbonara Pizza, which is so beautifully presented with an egg placed right in the middle, which once cracked open, penetrates deep into its crust. Thus, creating a flavor that you shouldn't miss out on!
What to order: Carbonara Pizza
Address: 6011 Hastings Street, Burnaby, BC V5B 4A1
Website | Instagram | Facebook
3. Me-n-Ed's Pizza Parlors
Me-n-Ed's is nothing less than a synonym to a perfect handcrafted pizza topped with the right ingredients and baked with love!
With the blend of six different types of cheese and dough that is rolled to perfection, we couldn't find a single thing that can go wrong with this pizza!
Do try out their crowd's favorite, Big Dill which is quite a 'big deal' around here! The flavors are so refreshing as it incorporates so many different ingredients that each bite is no less than an explosion of flavor in your mouth!
If you are feeling something more standard, stick to the BBQ Chicken Pizza which is topped with perfectly spiced chicken.
What to order: Big Dill, BBQ Chicken Pizza
Address: 7110 Hall Avenue, Burnaby, BC, V5E 3B1
Bonus: Get 3% cashback (up to $15) from your purchases at Me-n-Ed's Pizza with a Neo Cardᵀᴹ. Sign up now
2. Sopra Sotto Pizzeria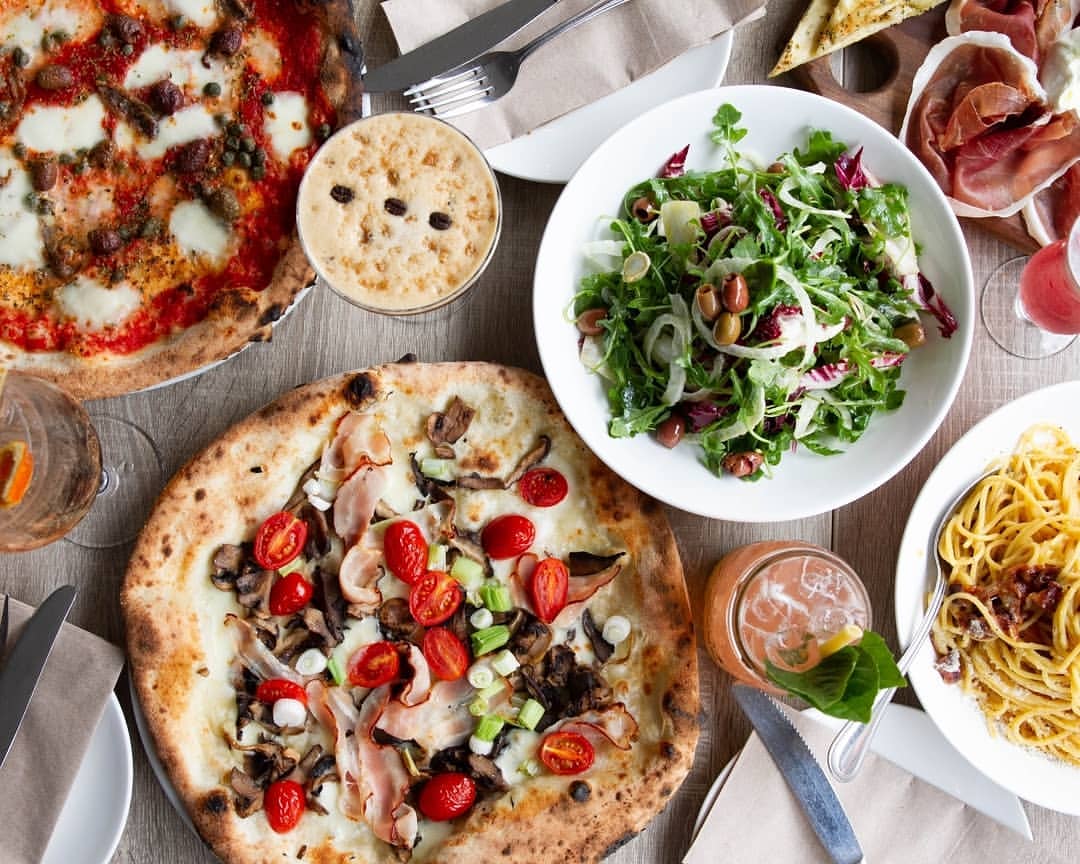 This Italian restaurant prefers to use traditional means to prepare their food as they feel that the ideal technique to prepare the most delicious pizza is by simmering the sauce for hours. This will infuse the flavors well and the dough is fermented for two days to achieve that perfect lightness.
And since it is baked in a wood-fire oven, expect a rustic style to all their pizzas.
For what to get, go for the Capricciosa a try. It has a generous topping of mushrooms and artichoke and the right amount of cheese for a delight in your mouth. Can't go wrong with their Classic Margharita either.
What to order: Capricciosa, Margharita
Website | Instagram | Facebook
1. Viva Sue Pizza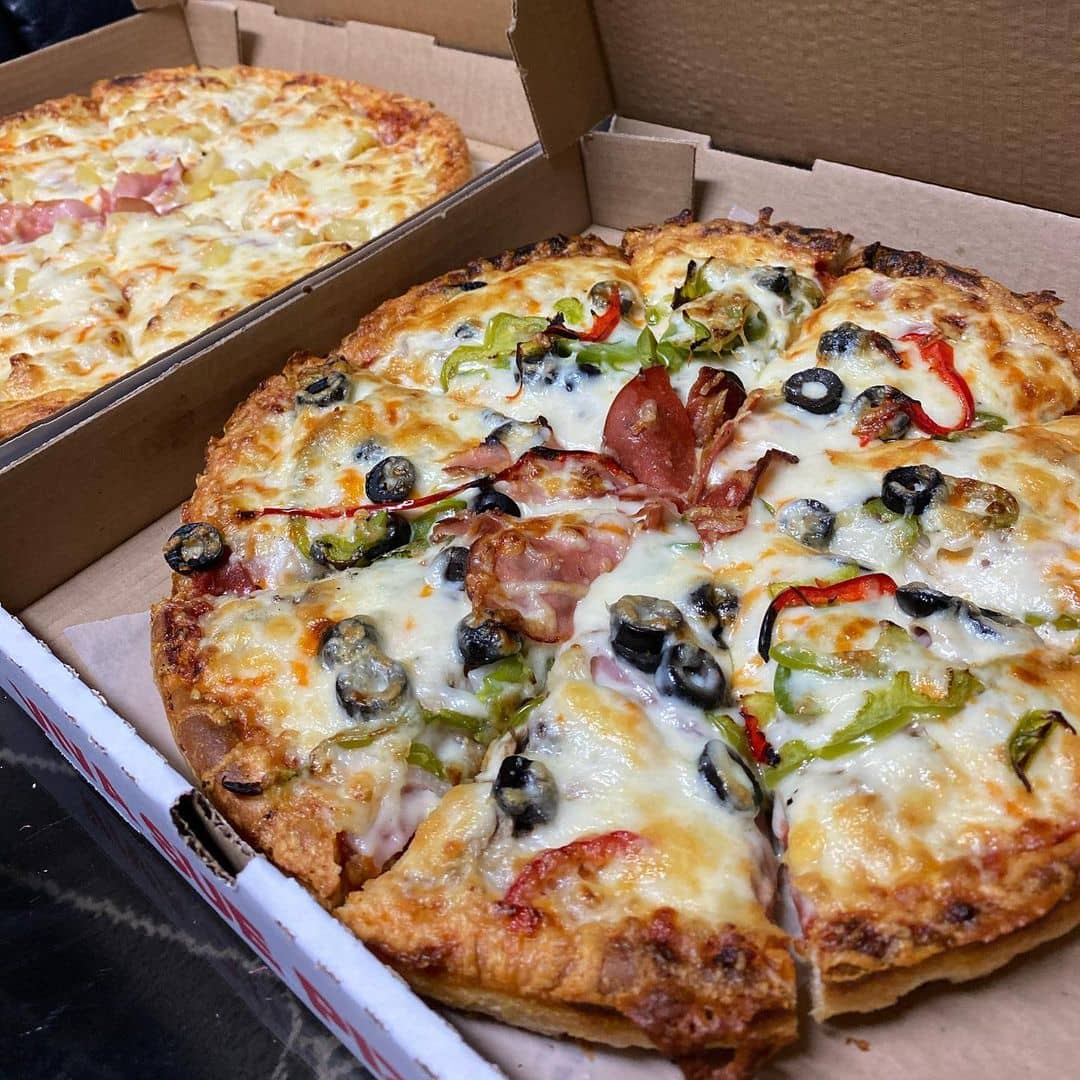 With over three decades of experience and a recipe that has been passed on through generations, this place is still standing tall when it comes to serving pizzas that will definitely please your palettes!
This hidden gem has got so much to offer that the menu might at one point even overwhelm you.
So, if you are confused with what to order, you can try their best-sellers, Super Sue which is super-delicious and has got the most amazing combination of toppings that one could even think of.
Apart from that, you can even try out their Classic Double Cheese, which is a dream come true for every cheese lover out there as it's loaded with the finest and the most creamy cheese.
What to order: Super Sue, Classic Double Cheese
Address: 5115 Canada Way, Burnaby, British Columbia V5E 3N1, Canada
We hope this article has helped you identify the best pizza sellers in Burnaby which will surely satisfy your pizza cravings! Once you have tried these places out, do try out the other restaurants that specialize in cuisines other than pizza.
How We Create Our "Best" Lists
All Noms Magazine's "best" lists are created using multiple factors and signals to help readers find the best restaurants, things to do, and places to stay at. Some of these factors and signs include personal experiences, correspondence with locals, and compiling experiences from review sites.
Each list is also created to be balanced (in terms of price, cuisine type, ambiance, and more) as possible. This means that the lists are not specifically created in ranking order. You should be comfortable picking from any of the spots on the list and generally have a good time. But of course, YMMV (your mileage may vary) and everyone may have different experiences/palates.