Nothing can soothe your day smoothly like candies! Even the best dessert shops in town can't compare to the temptation of unwrapping bars of chocolate or some bags of mouth-watering mixed sour gummies. Its being so diverse in tastes, form and always full-of-color has stated the obvious: we can never get enough of this all-year-round treat, even when we've grown up!
Scroll down now for the 10 best candy stores in Vancouver that we have wrapped up whenever you are in the mood for a sweet treat!
*Noms Members are part of our exclusive paid membership. Only food spots we personally recommend are accepted as members. 
10. Candy Kitchen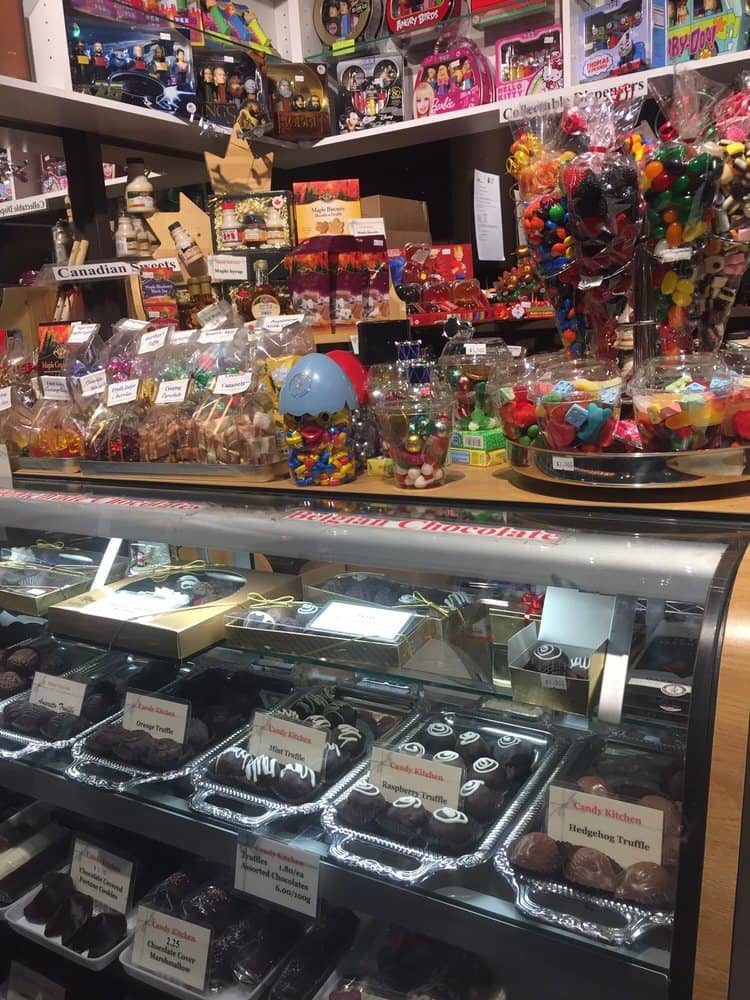 Every time you're here at Granville Island, Candy Kitchen is a must-visit spot! Located inside the upbeat Granville Island Market, Candy Kitchen is a friendly, mom-and-pop kiosk that offers handmade truffles and other chocolate goodies, hard candy in character-themed containers. You can never leave Candy Kitchen with your tummy or your bag empty!
We love to settle with some Coconut Caramel, Fruit Juice Sour Berries, the famous Almond Toffee, so we bet you might want to try them as well! Coconut Caramel has us with its sweet-salty, creamy and coconut-y aroma; we literally can munch on them for a whole day!
Fruit Juice Sour Berries are some of the most mouth-watering gummies that we've ever tried! The flavors and aroma are much lighter than usual, but they are still addictive with that sour-sweet taste and soft, chewy texture. yummy!
What to get: Cocoa-covered fortune cookies, Lollipops, Bonbons, Almond Toffee, Coconut Caramel
Address: Granville Island Market 1689 Johnston St Ste 142 Vancouver, BC V6H 3R9
9. Snackland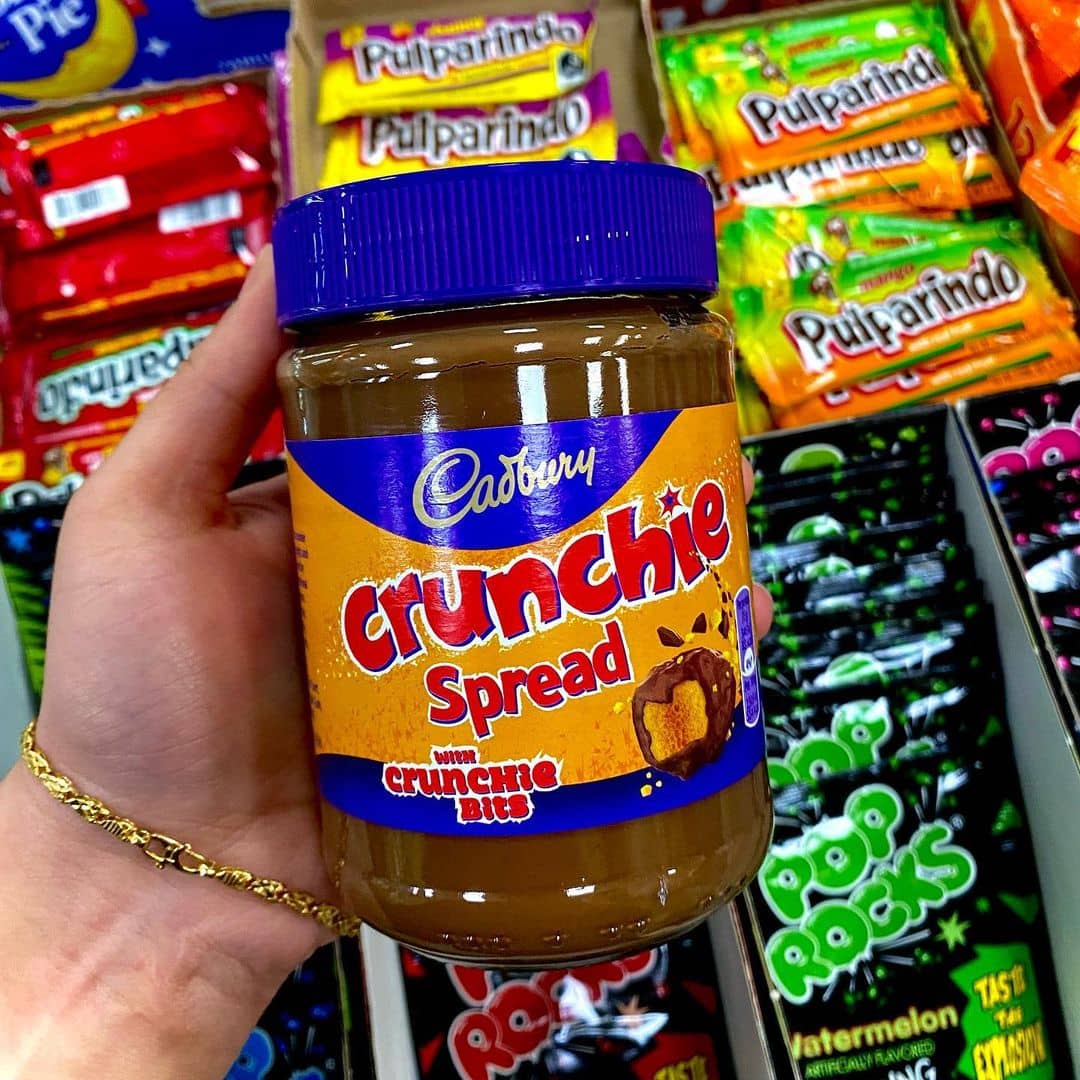 This place lives up to the name – Snackland – when offering such various amounts of chocolate bars, pop, snacks, sweets that you can't get at a normal convenience store. Satisfy your sweet tooth and live your sweet dream at this magical, promising Snackland!
Here you can find some really rare Haribo gummies, especially the Haribo Saure Pommes that stand out from Haribo's vast sour offerings, thanks to their slightly softer texture and intense flavors. You can also try the Lychee Gummies with a sweeter yet delightful, fruity taste.
Don't miss a chance to check out the M&M Salted Caramel with soft caramel fill-in surrounded by a generous layer of M&M's milk chocolate and of course, the colorful sugar shell. We can never get enough of these!
What to get: M&M Salted Caramel, Lychee Gummies, Haribo Saure Pommes.
Address: 3011 Main Street Vancouver, BC V5T 3G6
8. Lucky's Exotic Bodega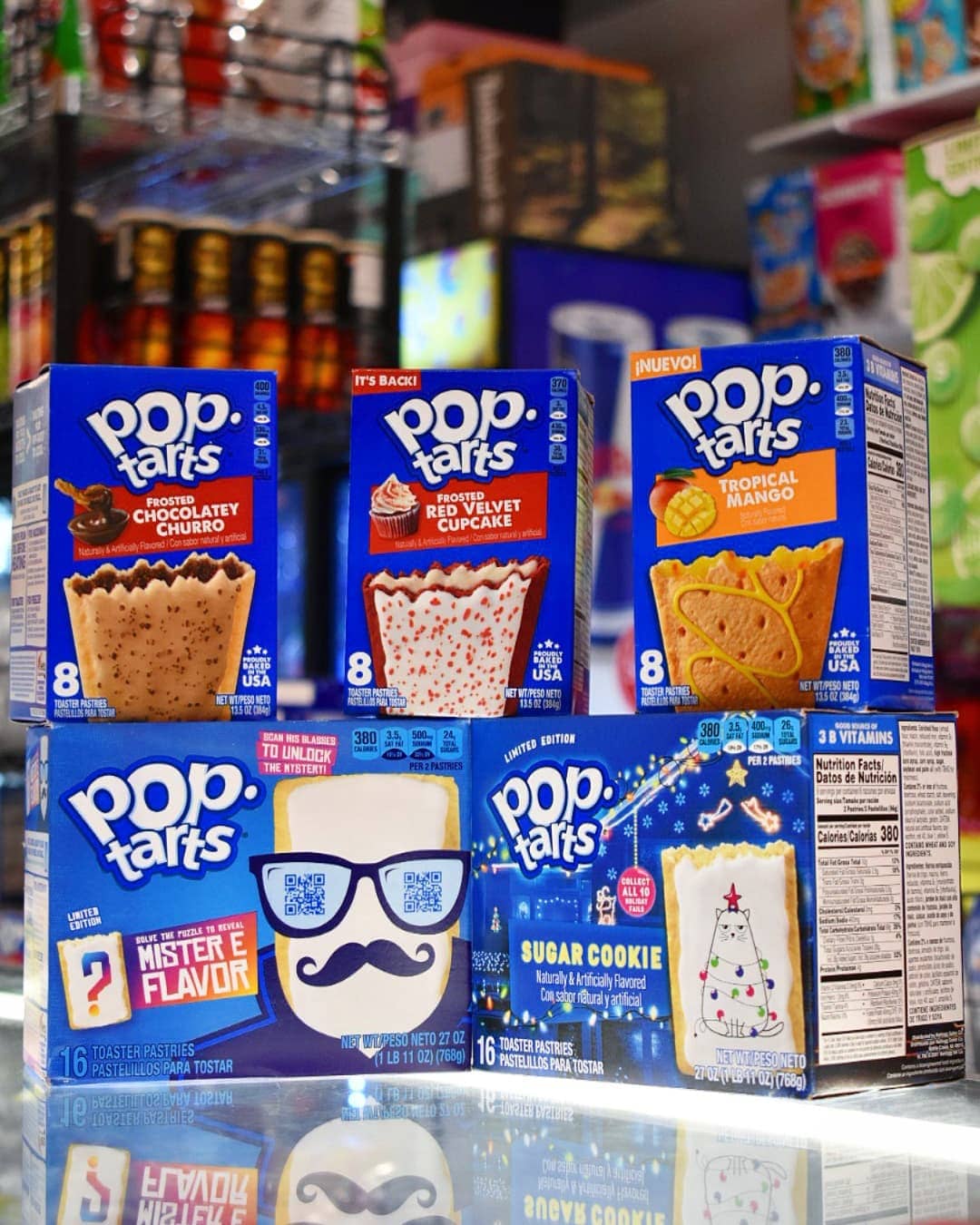 Ladies and gentlemen, may we present you the amazing sugar heaven where you can find all sorts of unique and limited-edition treats around the world – Lucky's Exotic Bodega! Get ready for a mind-blowing visit, because you're about to enter a candy shop that ain't like any other!
We can never skip some bars of KitKat, right? Wait no longer to try their best-sellers: KitKat Fruity Cereal and KitKat Key Lime. A perfect combo to get your day right! When the Fruity Cereal is mouth-watering with all your favorite fruity flavors packed into one delicious bite after another; the Key Lime one is sweet and tangy with key lime pie flavored creme that can tie you over till your next slice of pie.
If you have no ideas of what to buy, don't hesitate to choose their Starter-Pack Mystery Box, a combination of secret sweets, snacks, and drinks! What a way to satisfy these sweet craves!
What to get: KitKat Fruity Cereal, KitKat Key Lime, Starter-Pack Mystery Box, Nerds Rope Tropical, Nerds Gummy Clusters.
Address: 2641 E Hastings St, Vancouver, BC V5K 1Z5
Website | Instagram | Facebook
7. Charlies Chocolate Factory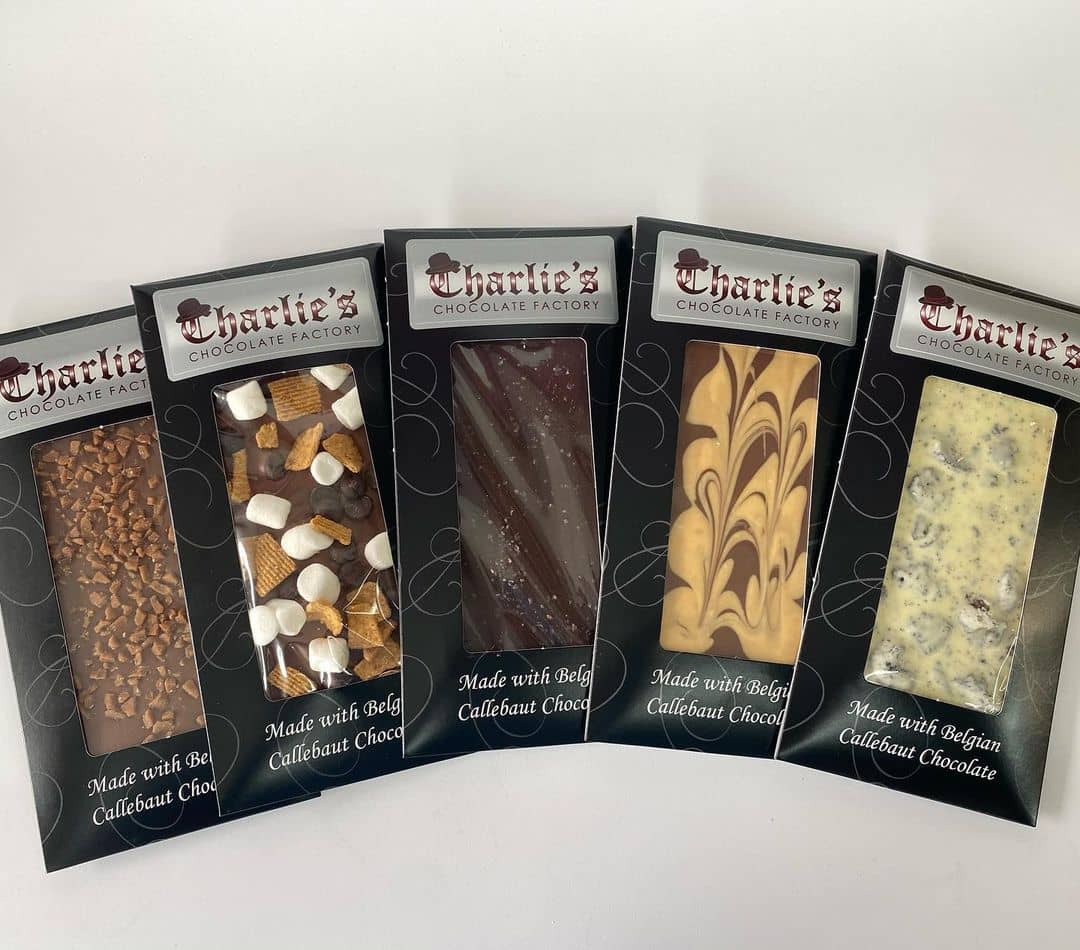 Having been around for more than 50 years, Charlies Chocolate Factory is no stranger to all chocoholics in town. This magical place is where you can immerse yourself in any type of sweet treat, from classic chocolate, saltwater taffy, hard candy to even chocolate for diabetics! Charlies Chocolate Factory also offers trays, molds, bags, and ingredients for your own creations. Cool, isn't it?
Take your chance to try out their popular Fruit Basket – chocolate-covered dried fruits, including cherries, apples, blueberries, apricots, and cranberries. Fresh, sour, sweet, and creamy at the same time!
Don't just stop there, keep going with some Pretzel Delights, a perfect combo of salty & sweet that can surely win your heart!
What to get: Fruit Basket, Pretzel Delights, Wine Gums, Huckleberry & Red Licorice Salt Water Taffy.
Address: 3746 Canada Way Burnaby, BC V5G 1G4
Website | Instagram | Facebook
6. The Candy Room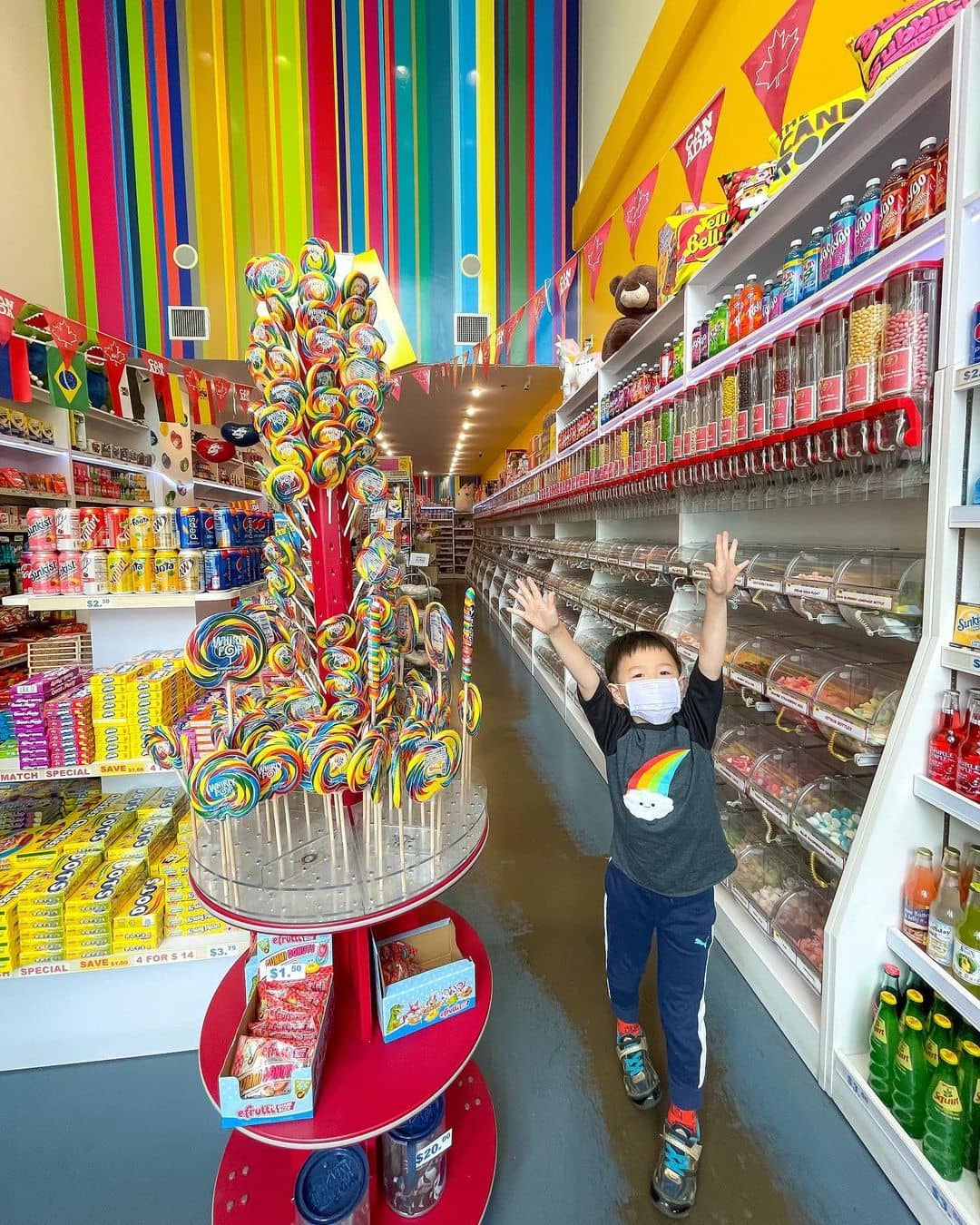 Located on the bustling Robon Street, The Candy Room is one of the largest candy stores with more than 400 bulk candy items to choose from. Whether you're craving chocolate, gummies, jelly beans, saltwater taffy, or even hard-to-find treats, exotic drinks, The Candy Room has got your back!
You can either choose to buy glass jars (available in 3 sizes), select whatever candies you want on the shelves, and fill up that jar. Or you can choose to have a bag of Sour Cola Bottle Mix with many interesting taste-combination, like Blueberry Lemonade, Bubble Gum Cotton Candy, or Cherry Cola.
In case you're a chocoholics and seek some nice surprises, check out their Chocolate Fun Mix that comes up with so many types of chocolate bars, chocolate bites, chocolate malt balls, and so on.
What to get: Sour Cola Bottle Mix, Chocolate Fun Mix, Bonbons Mix, Jelly Babies.
Address: 1218 Robson Street Vancouver, BC V6E 1C1
Website | Instagram | Facebook
A rundown of all the best restaurants, cafes, shops, and places to stay in the famous Robson Street area.
5. Sugarfina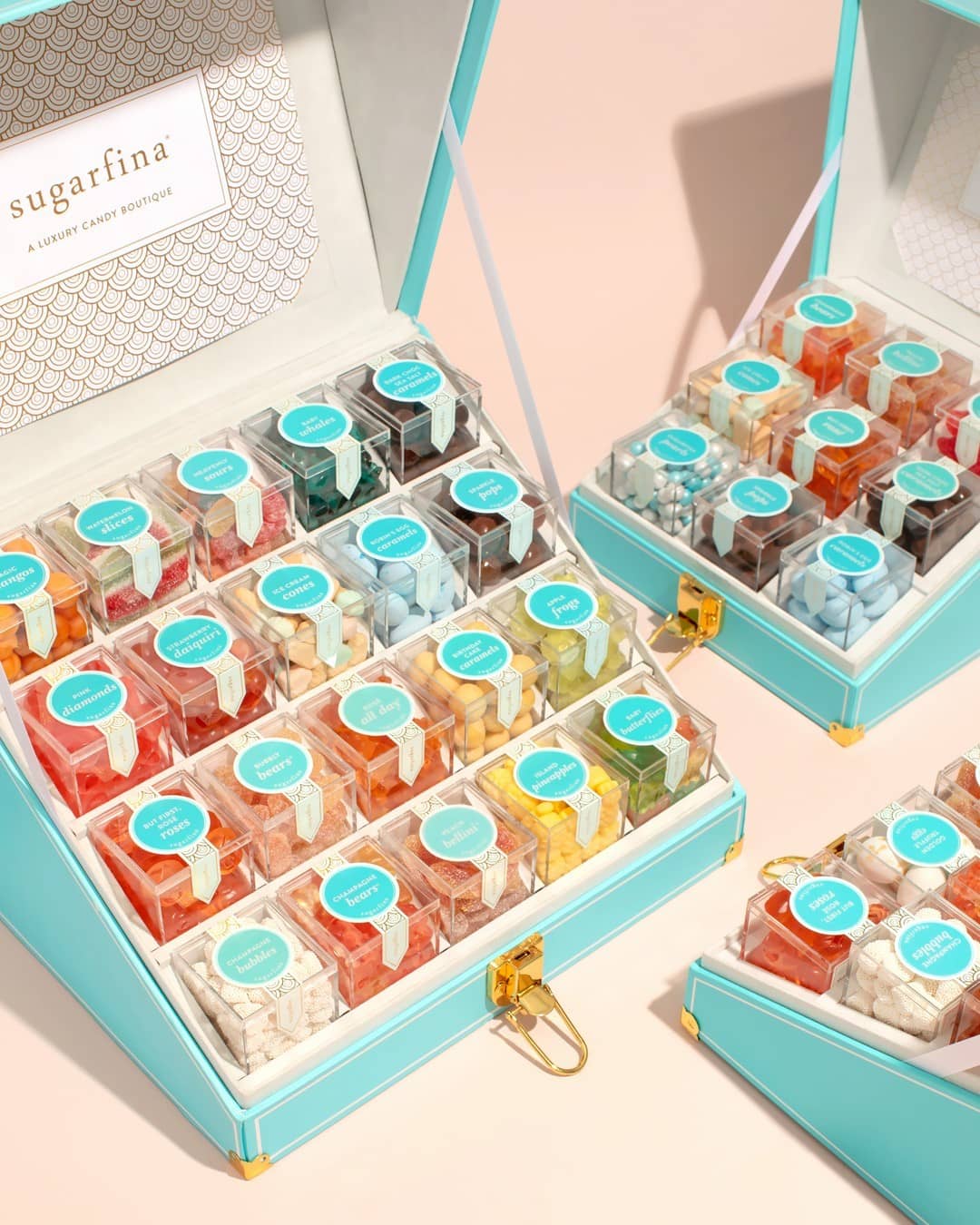 Searching for the finest candies and gourmet gifts? Sugarfina is the place! Located on the first floor of Nordstrom Pacific Centre, Sugarfina is a luxury candy boutique that offers crazy good, beautifully-packed candy and chocolate for grown-ups. Why grown-ups? Wait until you taste their famous Rose gummy bears!
We highly recommend you to try our all-time favorites: Champagne Bears and Rose All Day Bears. The Champagne gummies are made with Dom Perignon Vintage Champagne, taste sophisticated, and are extremely unique. While the Rose All Day ones are blended with rose wine from Provence, which bring up an elegant, lightly sour to your taste buds. How amazing that now you can not only sip but also eat your favorite drinks!
Don't forget to try the Dark Chocolate Sea Salt Caramel that is no less delicious. This gem is a perfect mix of sweet, salty, and indulgent with rich caramels dipped in fine dark chocolate. Holy moly!
What to order: Champagne Bears, Rose All Day Bears, Dark Chocolate Sea Salt Caramel, Peach Bellini, Sugar Lips.
Address: Nordstrom 799 Robson Street Vancouver, BC V6Z 2E7
Website | Instagram | Facebook
4. Kobiniya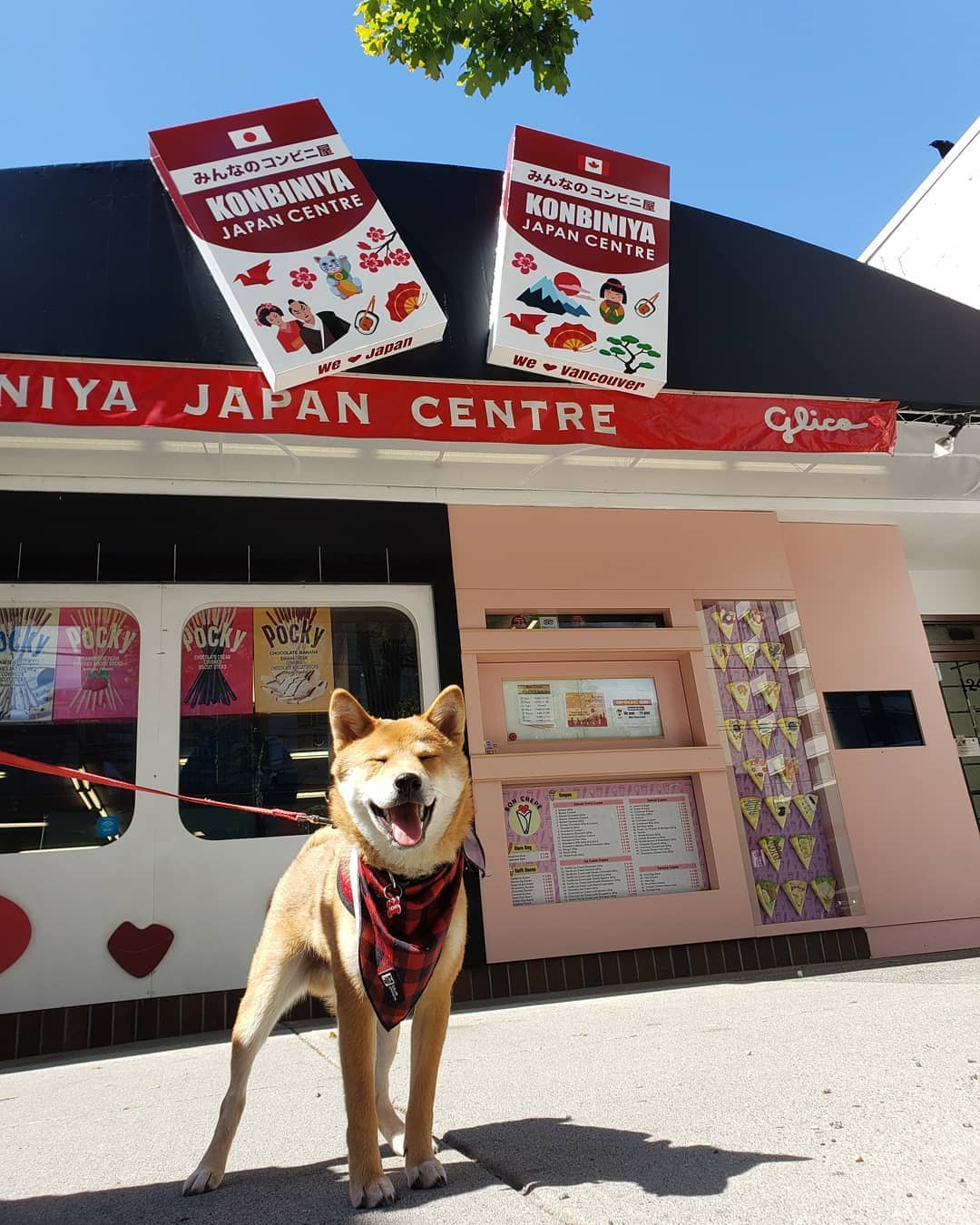 Kobiniya is a little gem that you can spot on Robson Street with various choices of Japanese sweets, snacks, and drinks. They also offer soft-serve and crepe as desserts, trust us, you will never regret trying them!
If you know your way around Japanese and Asian snacks, you'll be delighted to see a variety of Pocky, Koala, Hi Chew flavours and bags of candy plastered with popular Anime character.
For the uninitiated…go for the Koalas, Pocky, and anything you see other people put in their basket. You can't go wrong doing that.
What to get: KitKat Cheesecake, Pocky, Koalas, The Chocolate Peru
Address: 1238 Robson Street Vancouver, BC V6E 1C1
Website | Instagram | Facebook
3. Dank Mart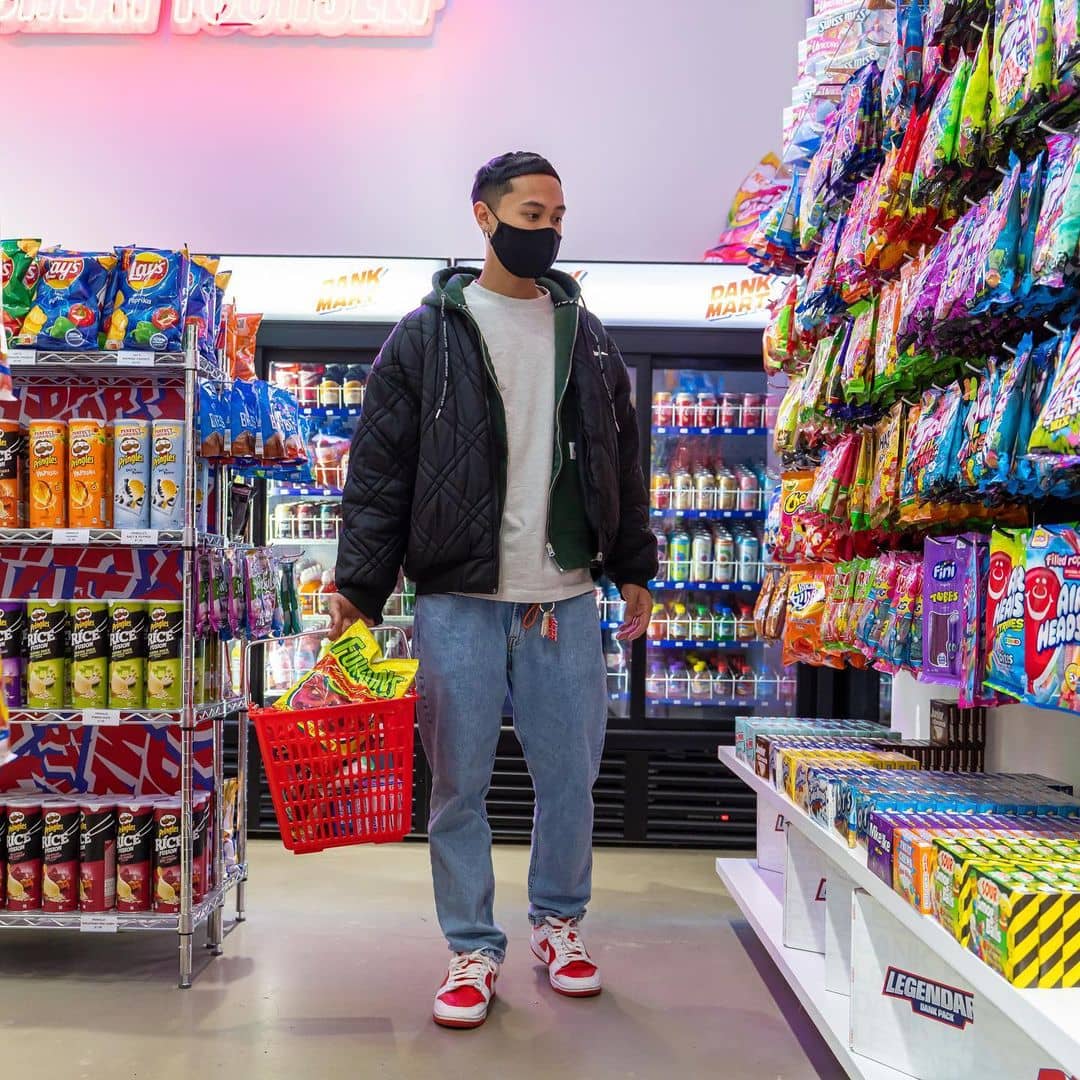 As a premier destination for limited-edition candy, snacks, and beverages, Dank Mart is the perfect spot to find all types of hard-to-find and never-seen-before items that are rarely available at the usual stores. They also carry some nostalgic brands!
Remember Nerds? Remember Pop Rocks? Yep they've got them.
This is a place you'll surely spend a lot of time browsing and struggling to choose what to bring home. Whether that be a limited box of Captain Crunch, oozing War Heads, Yogurt flavoured Mentos, or paprika Cheetos…you'll be wow'd.
What to get: Jelly Belly Krispy Kreme, Haribo Salad, Dank Mart Mystery Box Large, Funyuns Flaming Hot.
Address:
-6418 Main Street Vancouver, BC V5W 2V4
-805 Thurlow St, Vancouver, BC V6E 1W2
Website | Instagram | Facebook
2. Candyland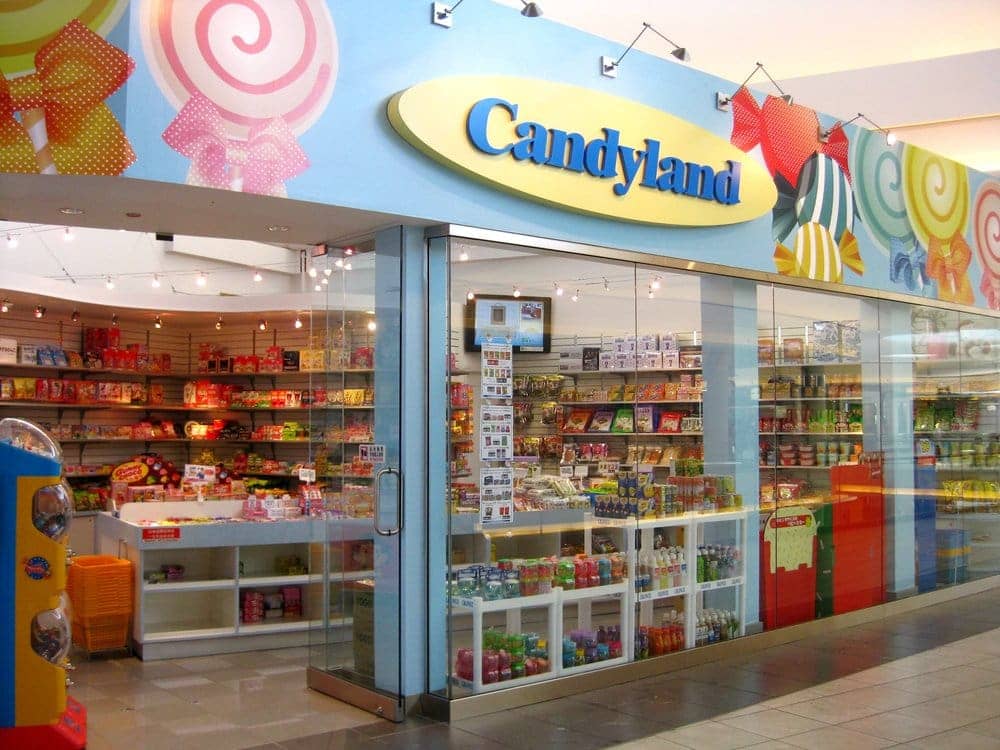 Candyland is an Asian snack & candy store in Aberdeen Centre, which stays exactly true to its name with over 1.500 items ranging from Japanese, Chinese, Taiwanese to Hong Kong sweet treats. The wide selection that Candyland offers can drive you insane (of course, in a positive way); so get ready to spend around an hour here to fully explore their gems!
There are so many interesting things to try that pointing out some specific names can be a real challenge. However, they do have some signature products that you might want to start with, including KitKat Green Tea, Chocolate Waffer Fish, Lychee Gummies, and Baby Crabs Snack.
What to get: Green Tea Kit Kat, Chocolate Waffer Fish, Baby Crabs Snack.
Address: 3710-4151 Hazelbridge Way Richmond, BC V6X 4J7
1. Yum Sweet Shop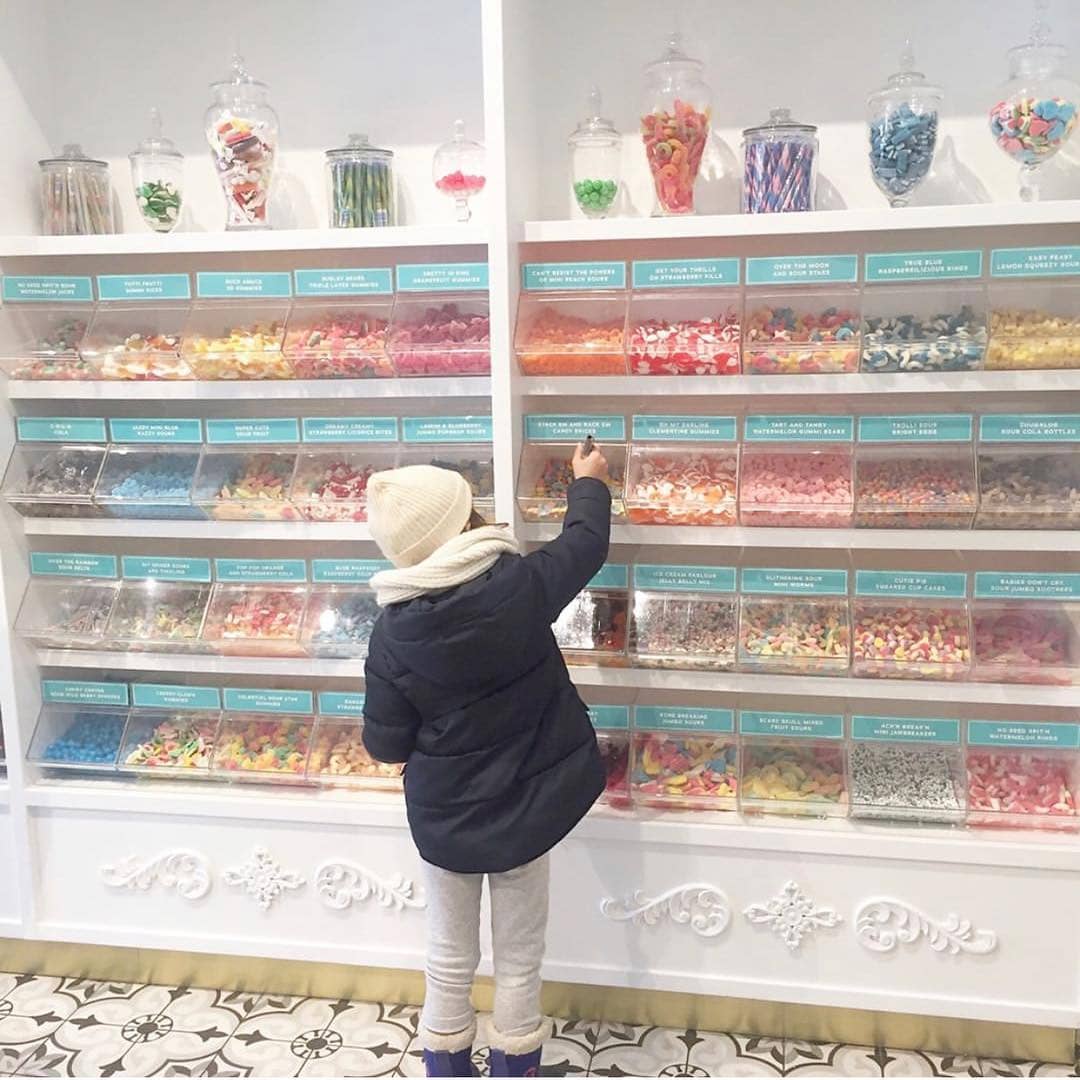 Get ready to be a kid again when setting foot into this magical candy shop! Once entered Yum Sweet Shop, you can first feast your eyes with shelves that are filled with more than 100 types of gummies, sours, chocolates, caramels, licorice and so much more! Plus, you can find yourself some really good soft-serve, milkshales, and homemade cookies as well.
They offer so many candy to choose from, and each of them is worth a try. But if you need some help, don't hesitate to grab a box and tongs to fill er up with: Cola Bottles, Eggcellent fried Egg Gummies, I Put The Sour Squarely On You Gummies, Fizzy Not Frizzy Cream Soda Sour Bottles and Oh My Darling Clementine Gummies.
In the middle islands, you'll find the table filled with unique and nostalgic snacks like Hawaiian Punch Cotton Candy, those scary Harry Potter jelly beans, Birthday Cake Cookie Dough Bites, and more!
With all this candy, colours, and fun…it's not surprising that Yum Sweet Shop makes for a great pit stop for a kid's birthday party!
What to get: Cookie Dough Ice Cream, Salted Caramel Marshmallow, box of self-picked candy, Doughnut Hole Bites, Chocolate Hazelnut Blondie.
Address: 4150 Main Street Vancouver, BC V5V 3P7
Website | Instagram | Facebook
We can't agree more that candy stores are special spots to instantly light up our days, no matter how old you are. Since you're searching for the right place to get your sugar fix, we hope those suggestions above are helpful. Not only to satisfy your taste buds but also to feast your eyes with all sorts of colorful displays!
Keep yourself updated with our latest Granville Island Neighborhood Guide for your next time visit.
The following two tabs change content below.
Latest posts by Noms Magazine (see all)