Planning an enticing day indoors has a lot more to do with your mental well-being rather than just sheltering from the dreary weather. There's nothing wrong with snuggling up in bed eating yogurt or slipping on a face mask to call it a day! But what if you want to spice up your daily routine to beat dullness during these difficult days?
Not just one, these ten best indoor things to do in Vancouver help you reap all the charms of the city under the roof.
This article includes affiliate links where we may get a small commission if you use our link. No extra cost is added on and all funds will be used to support our team and content.
10. Get Intimate with Creative Expressions at Vancouver Art Gallery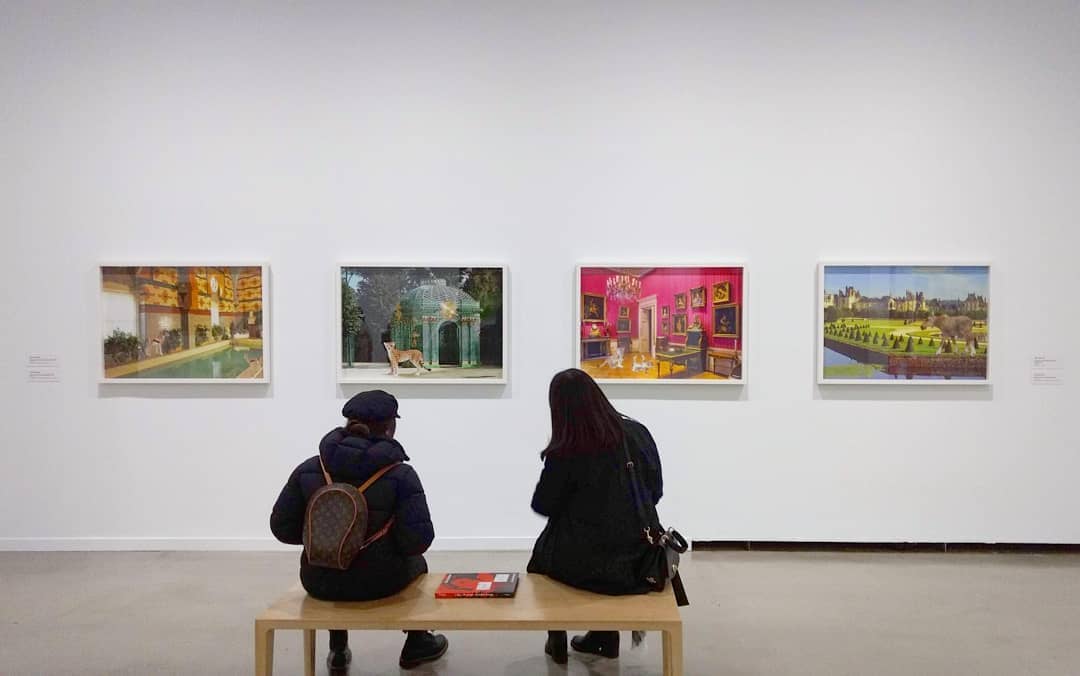 More than a bustling metropolis of Canada, Vancouver is a melting pot of cultures. The quintessence and perspective of various traditions are translated back to the modern community by the descendants of different cultures.
In Vancouver, the best place to grow your emotional intelligence and plan a fun discovery every week is Vancouver Art Gallery. With new exhibitions and events hosted frequently, the gallery frames a fresh angle in the way visitors view the world around them and brushes up their minds.
There are also dynamic and thought-provoking programs aimed at teenagers and children with self-guided and post-secondary guided tours. These contemporary artworks of international scope cover architecture, design, film, digital arts, sculptures, and performances.
If spending some quality time in a museum is what you like, our favourite museums in Vancouver will have your mind blown!
Address: 750 Hornby Street, Vancouver, BC V6Z 2H7.
Website | Facebook | Instagram
9. Give Yourself a Full-Body Workout at Cliffhanger Climbing Gym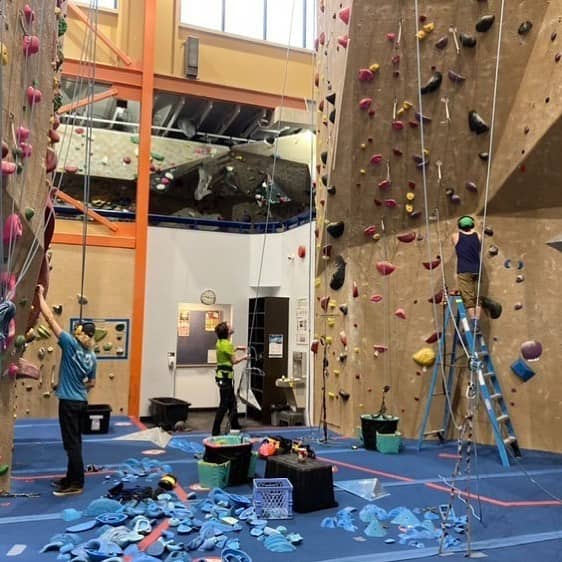 Here comes another adrenaline-rushing activity to inspire your indoor workout session! Wall climbing at Cliffhanger Vancouver is a real headliner that's been going strong since 1993.
Engage your cores in a massive footprint of climbing terrain and bouldering area. Buckle up with harnesses and belay systems to conquer the wall with a mere look of a cliff.
The best thing about Vancouver Climbing Center is that it's a one-stop venue for all fitness levels and ages. It ranges from beginner's courses for children to advanced sessions for adults whose passion is to climb real large boulders shortly.
Address: 670 Industrial Ave, Vancouver, BC, V6A 2P3.
Website | Facebook | Instagram
8. Have More Fun in the Kitchen with These Cook-at-Home Meal Kits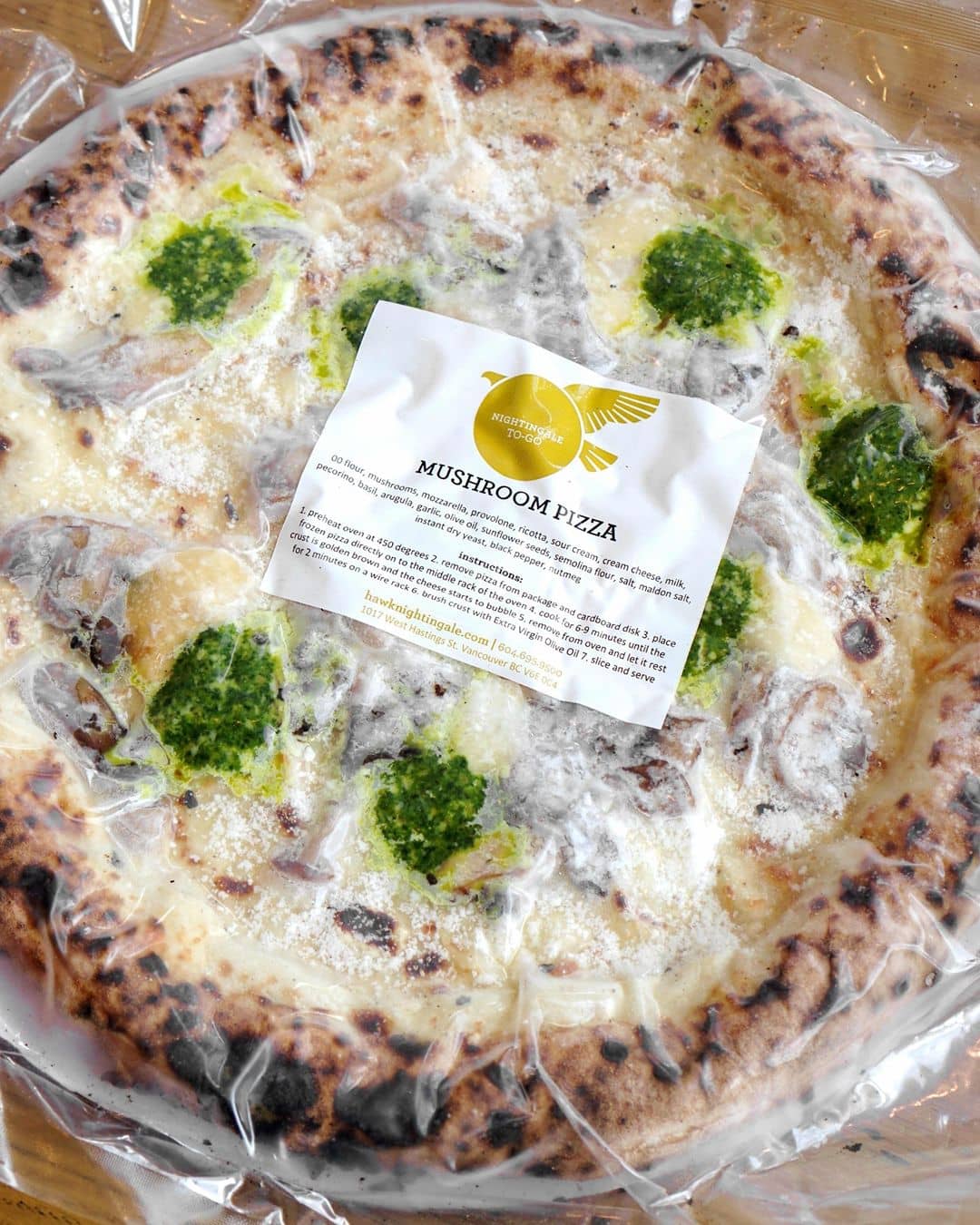 Your favorite restaurant in Vancouver may have a Cook at Home Meal Kit and you may not have been aware yet!
Call it a quick fix to get your hands on a delightful family dinner. Ordering a home meal kit will eliminate your day-to-day dullness of ordering the same foods over and over again. Moreover, novice home cooks will have a whale of time preparing their favourite meal without any hassle.
Whether it's a crusty, cheesy, and oozing pizza from Nightingale or Brown Sugar and Oat Milk tea from Baroness, your daily cooking is getting more fun than ever. You have seven more options to consult if you dig into these nine best restaurant home meal kits in Vancouver we already put together for you!
7. Jump, Jump and Jump at Extreme Air Park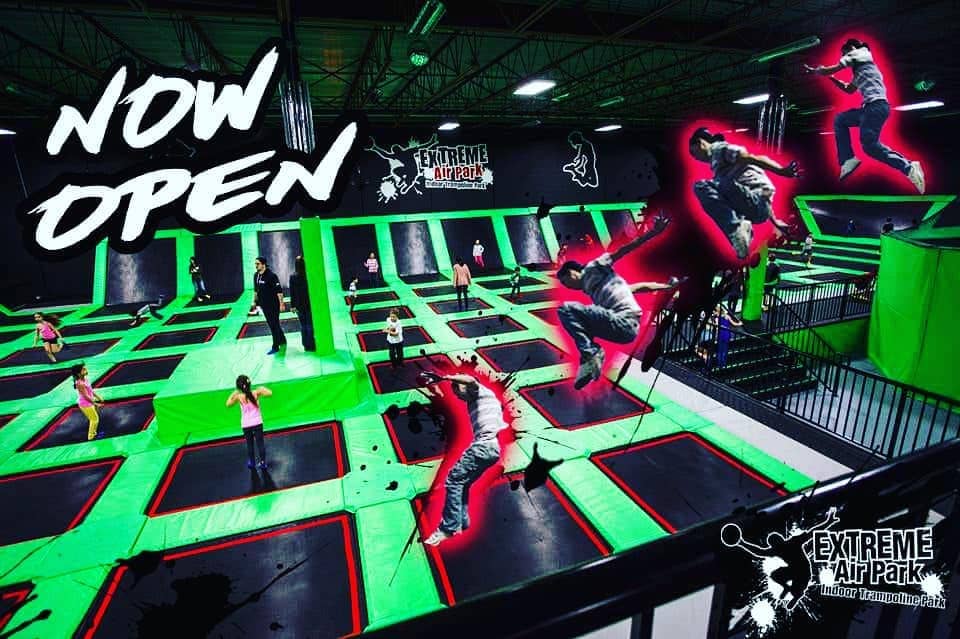 Get on a short car ride for 20 minutes southbound to Richmond and bring the awesomeness of trampolines to a whole new level! At 14380 Triangle Road in Richmond, a gigantic center housing interlocking trampolines is recognized as Canada's largest trampoline park.
Is there anything better than surrounding yourself with walls and floors fully covered in trampolines that completely outweigh the old one in your backyard? Extreme Air Park puts together the ten coolest jumping activities for a full-body workout. Gladiator Pit, Knockerballs, Extreme Rock Climbing, and Dunkzone are a few to be named.
On top of that is a dedicated team who's always there to back you up and walk you over all the safety rules so there won't be any hassle.
Address: 109 Braid St Building E, New Westminster, BC V3L 5H4.
Website | Facebook | Instagram
6. Take on a New Hobby with G Ceramic & Co.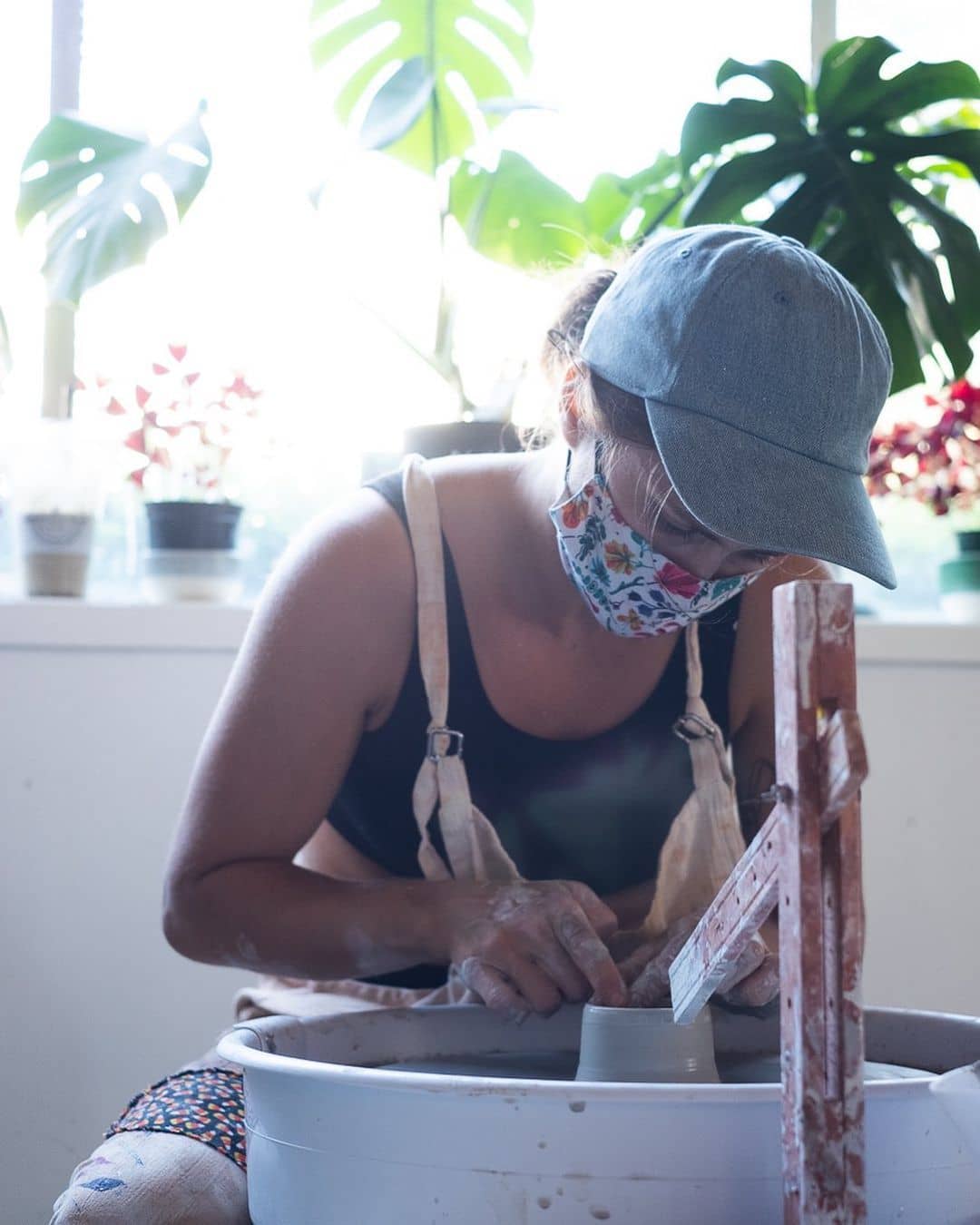 Planning a few-week stay in Vancouver and looking for a new hobby to take on? How about giving yourself a therapeutic and relaxing sense of activity from a pottery workshop?
Vancouver never runs short of recreational possibilities but many people overlook the benefit of enhancing the natural synergy of their body and mind. Pottery Workshop with G Ceramic & Co. can help!
This is one of our favorite indoor things to do in Vancouver to plan an artistic day and let our creative juice flow. Each class lasts for 2.5 hours and runs over six weeks. Beginner and intermediate classes focus on basic wheel-throwing techniques such as trimming, altering, and wedging.
A small class of six brings you an enjoyable experience and personal instruction from Gabrielle, a local artisan who graduated from Emily Carr.
Address: 201 W 6th Ave, Vancouver, BC V5Y 1K7.
Website | Facebook | Instagram
5. Soar from East to West with FlyOver Canada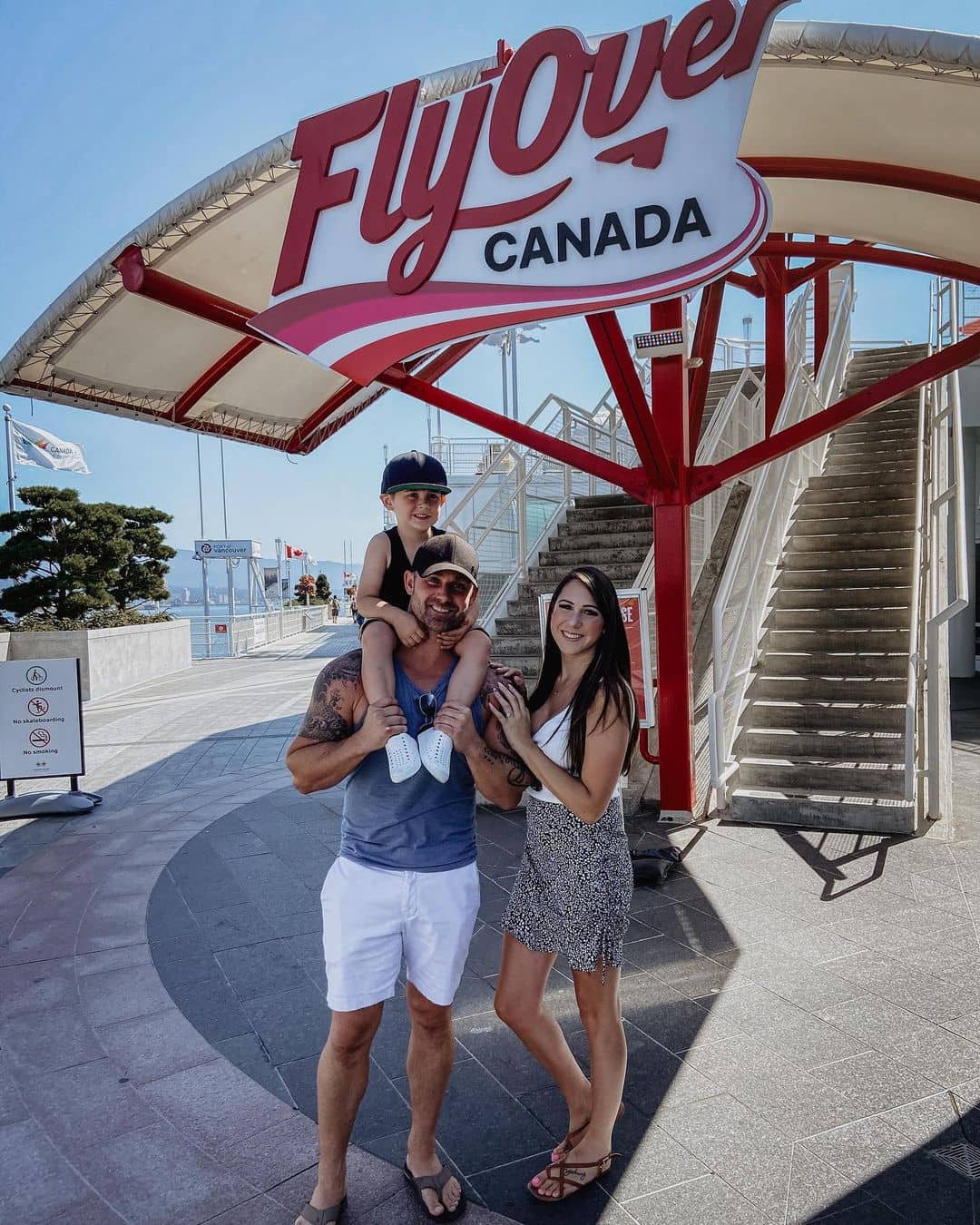 For those living on the adventurous side of Vancouver, the idea of sleeping in, cooking and reading are never enough to spend a day indoors. If you're one of those looking to brush it up for a few hours of exhilaration, sign up for FlyOver Canada!
Soaring above the sky doesn't always have to be an outdoorsy action. In fact, you can spend up to 20 minutes flying from east to west above the most dramatic landscape across Canada while hanging suspended over a spherical screen.
The entire journey happens indoors and that's why it becomes a highly-voted recreational activity during the drizzly days of Vancouver.
Address: 201 – 999 Canada Place, Canada, Vancouver, BC V6C 3E1.
Website | Facebook | Instagram
4. Give Yourself a Lovely Treat at Granville Island Public Market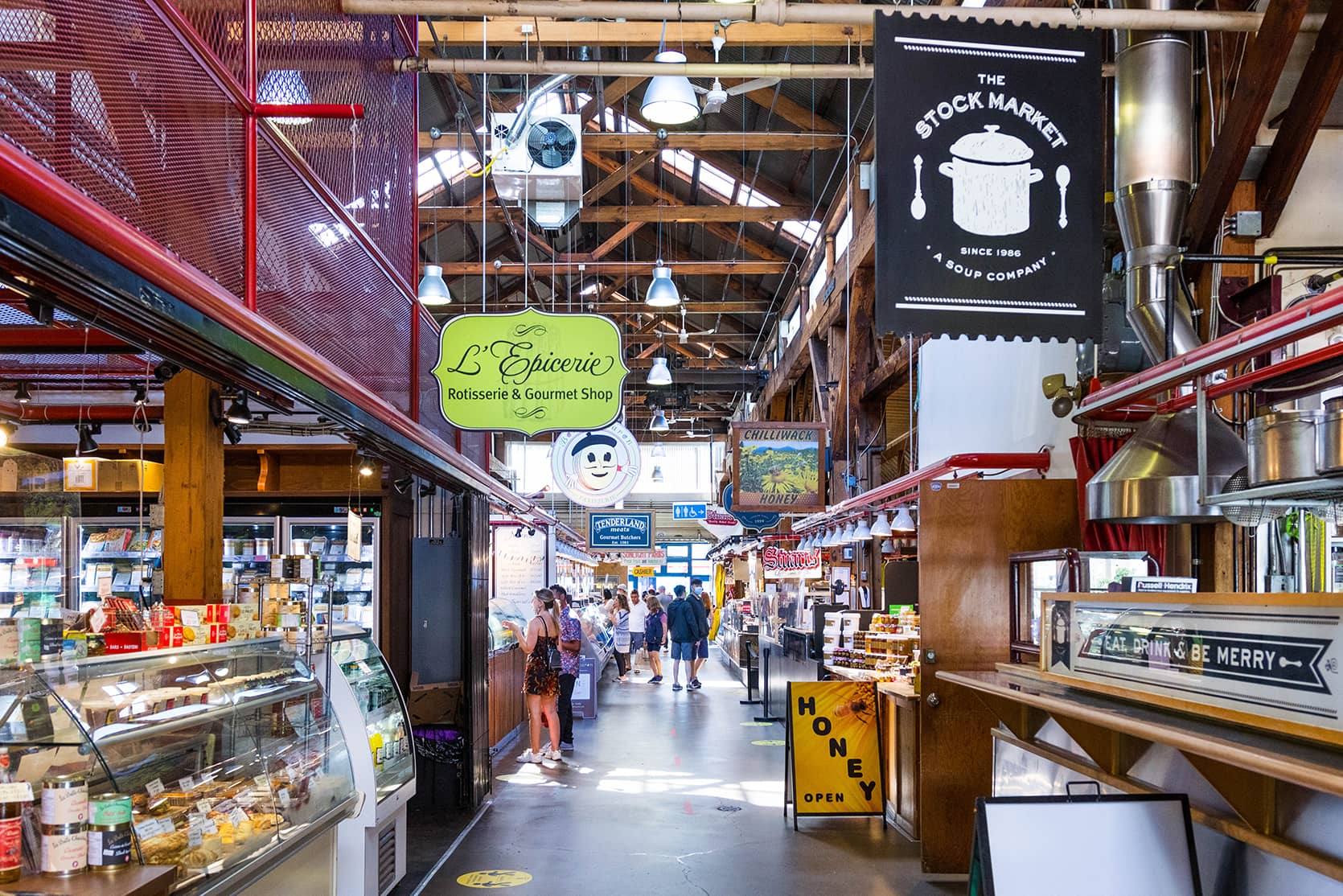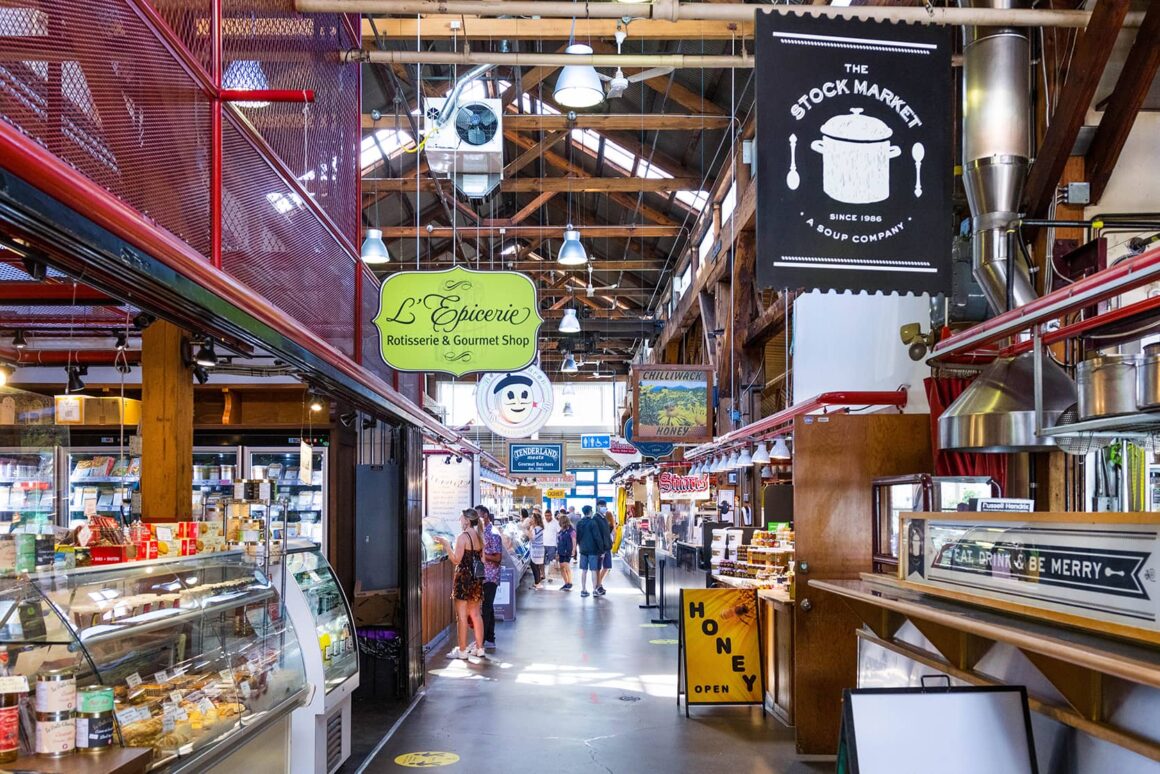 Browsing gourmet food and local produce sounds more like an outdoorsy thing. However, local Vancouverites know for sure that this is their favourite indoor market to swim around an assortment of food from the ocean and the field.
Either it's a late brunch, sweet stall, patisserie, or fresh flowers, Granville Island Public Market feeds your eyes and mouth with an ultimate feast!
This budding trading hub is an attraction itself perched in the heart of the famous Granville Island. That's why it's always flooded with local shoppers and tourists all year round!
Address: Public Market, 1689 Johnston St, Vancouver, BC V6H 3R9.
3. Get Some Laughter with Board Games and Pizza at Pizzeria Ludica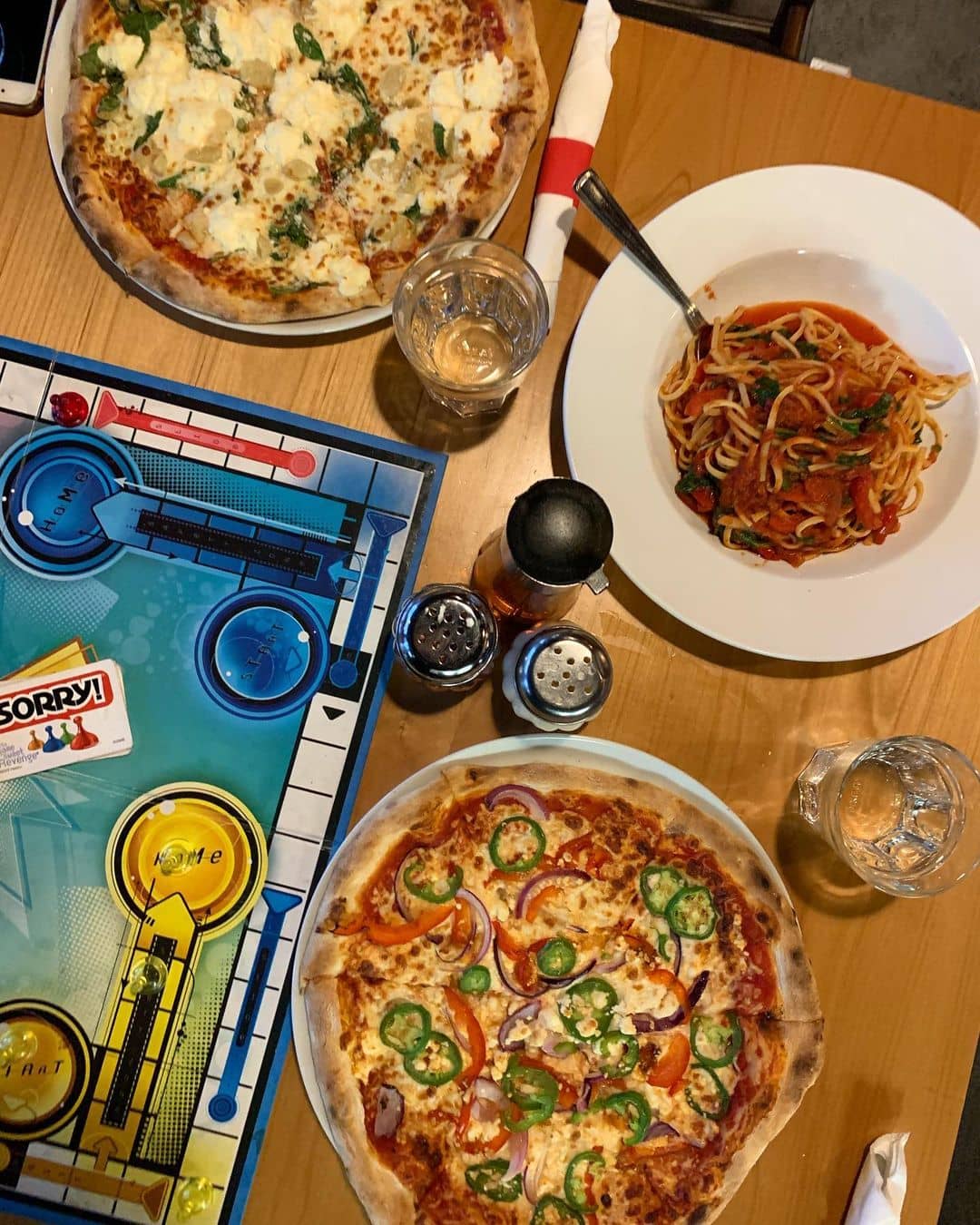 The Danish concept of Hygge doesn't always come close to tea time on a rainy day or curling up on bed reading a book. Do you like board games? The folks in Vancouver sure do!
Giving your belly a treat is equally important as feeding your mental well-being. So here at Pizzeria Ludica, board games marry comfort food to create an ideal, exciting solace everyone craves for when they don't feel like heading out. It's time to ring up your best friends, put on your coat, and pop into Pizzeria Ludica!
Here you want to spend at least two hours snacking on Duple pizza with some cheesy goodness add-ons, wash down with San Pellegrino, and compete with Cards Against Humanity.
There are over 1100 board games to choose from this mecca, and that's why the team behind Pizzeria Ludica labels each game with different color stickers from white to red so it won't be daunting.
Address: 189 Keefer Pl, Vancouver, BC V6B 6L4.
Website | Facebook | Instagram
2. Indulge in Your Favourite Books at Vancouver Public Library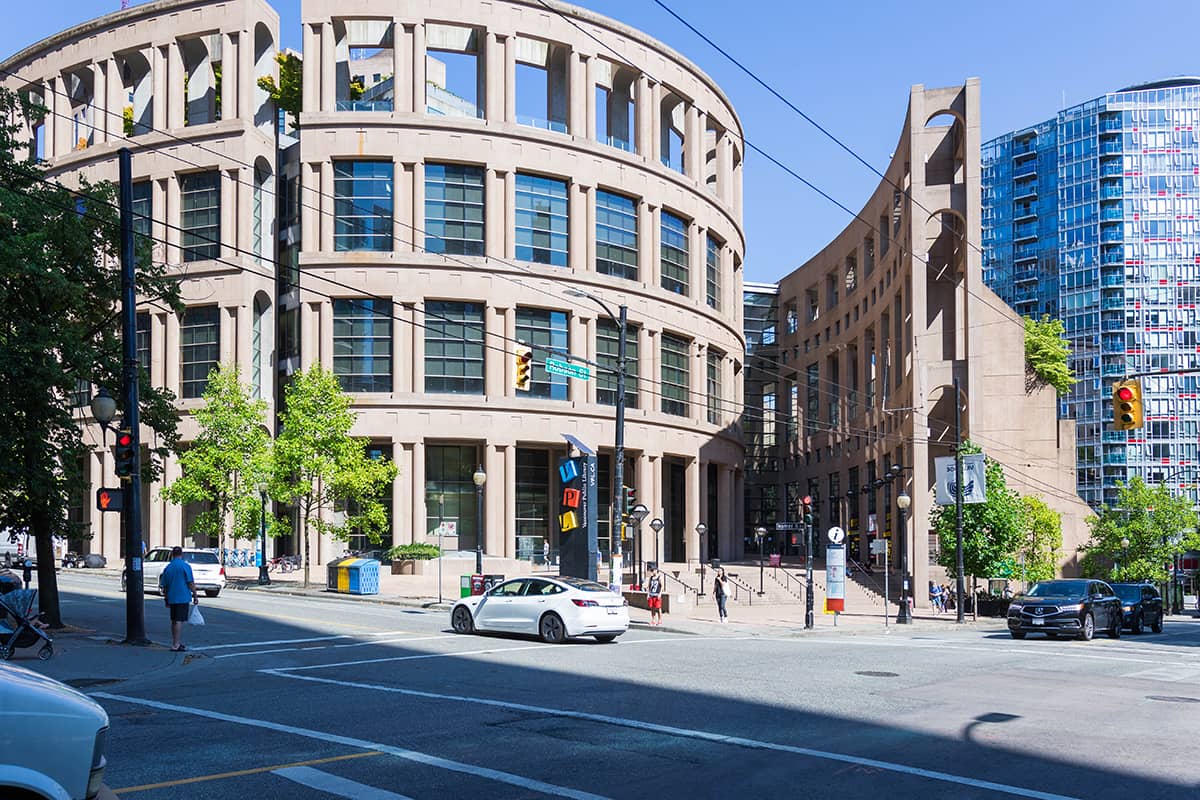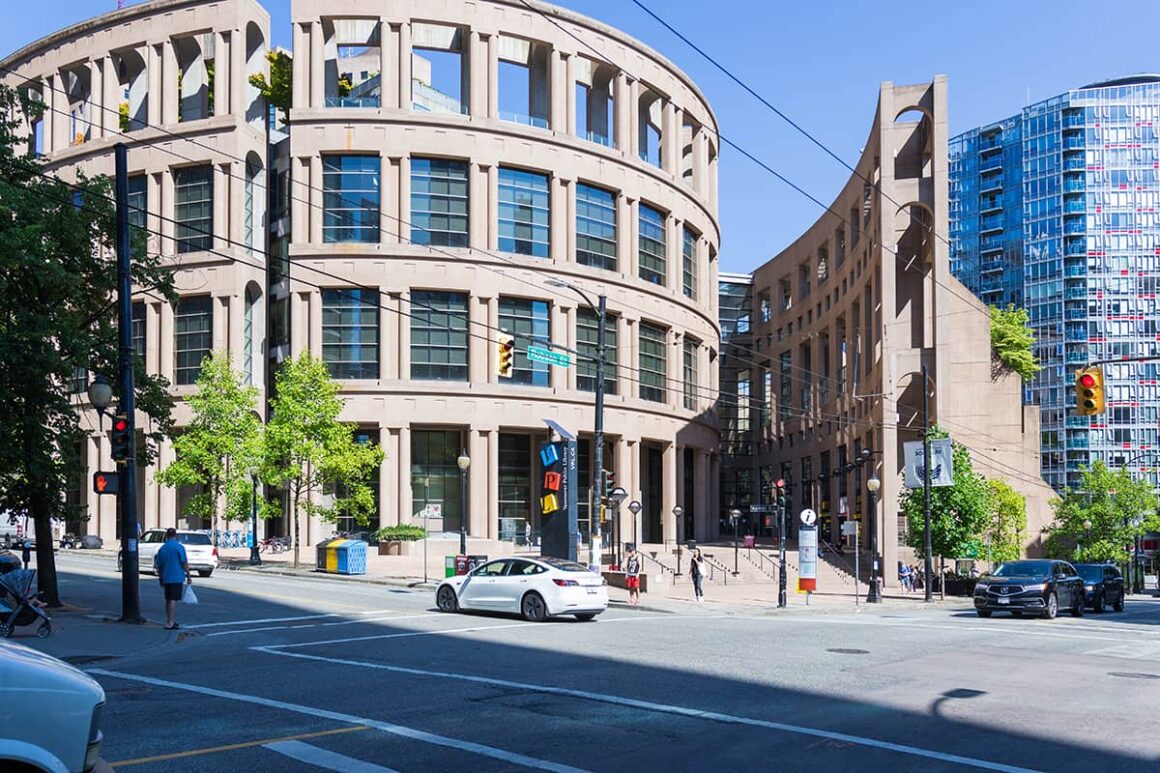 Travelers to Vancouver take it as a photo-perfect backdrop thanks to the striking architecture that resembles the Flavian Amphitheatre in Rome. But to many locals, the true charmer of Vancouver Public Library comes from within.
What can you ask for more from the world's best library system? It boasts a heap load of both digital and offset-printing columns, reading facilities of all branches, storytimes, and kids programs.
Vancouver Public Library is a real headliner for Vancouverites seeking a relaxing but insightful day without hitting the streets. If you're a big reader or an international student, pop into this classy building and give yourself a decent, quiet time past sundown.
Don't forget that they came up with two relatively new top floors with an outdoor garden! So grab some snacks along to recharge in this breezy escape before sharpening your mind with those captivating storylines again!
Address: 350 W Georgia St, Vancouver, BC V6B 6B1.
Website | Facebook | Instagram
1. Cook, Drink Wine, and Connect at Nourish Cooking Class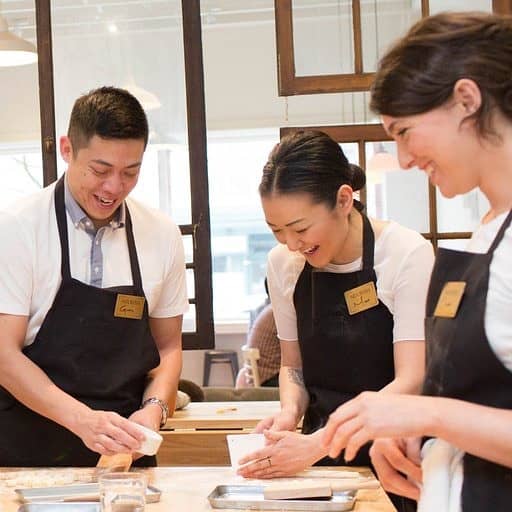 Eating a crispy pizza by a classic movie sounds like a plan but Ubereats delivery twice a week is getting deluging! It's time to sign up with Nourish Cooking Class and game up your skills and instill your confidence!
The best thing about Nourish is an intimate and cozy ambiance where you hang around with new people living in different neighborhoods for a meaningful networking day. Increase cultural awareness by signing up for either an in-person schedule, a public or a private group class.
Nourish also hosts a virtual cooking class which will be a great companion if you're planning a fabulous sleepover party with your fellows at home. If making a bruschetta two ways with a traditional margarita makes an inspiring indoor thing to do in Vancouver, hit up with Nourish and have them curate something nice for you!
Address: 377 Howe St, Vancouver, BC V6C 3N2.
Website | Facebook | Instagram
We love Vancouver as much as you do. So we decided to dig in deeper to see what other possibilities are coming around to plan a pampering day without moving beyond the city's border. Check out these ten staycation ideas in Vancouver to get our thoughts about the best accommodations and activities for a stress-free short break!
The following two tabs change content below.
Latest posts by Noms Magazine (see all)