A Korean snack box is a present full of delicious surprises! You've seen how Korean actors and actresses in your favorite K-drama enjoy Korean foods with delight.
From traditional delicacies to modern fan favorites, you, too, can experience Korea within the comforts of your home!
But with the number of Korean snack box subscriptions available, you might be overwhelmed about which one to purchase.
Don't worry, we got you! We've rounded up five of the best Korean snack boxes to help you decide. Read on!
Best Overall Korean Snack Box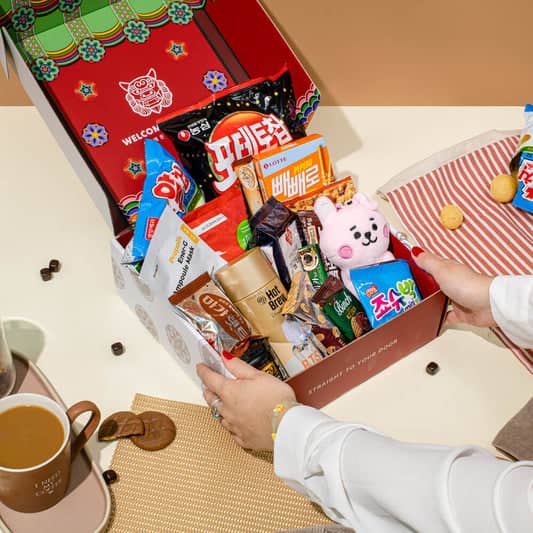 Shipped straight from Korea's capital, Seoulbox lets you experience what it's like to experience authentic Korean bliss since 2019. While it's actually generally known as a snack box, it's actually more than that!
Seoulbox wants you to know what it's like living in Seoul, and there's no other way than mixing in K-beauty products and Kpop merch to go with the delicious treats! Inside this Seoul-ful box are 18 Korean goodies—cookies, chocolates, chips, ramen, and more — that will give you a glimpse into Korean culture.
What's more, Seoulbox comes in two variants: Signature and V. While boxes are packed with a collection of Korean snacks and drinks, along with Kpop merch and K-beauty goodness, the "V" in Seoul Box V represents vegetarian. Munch without guilt!
Seoulbox sells their boxes in either Signature or V variants, with both having one-time, 3-month, or 6-month options.
It's time you start experiencing Korea without your passport! Take your Hallyu game to the next level with Seoulbox!
Best Overall Korean Snack Box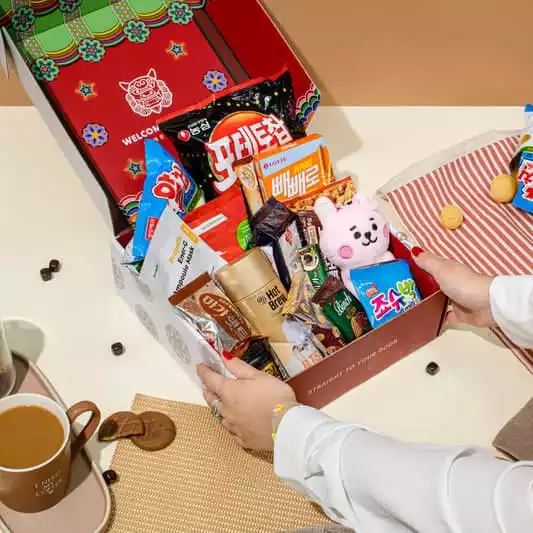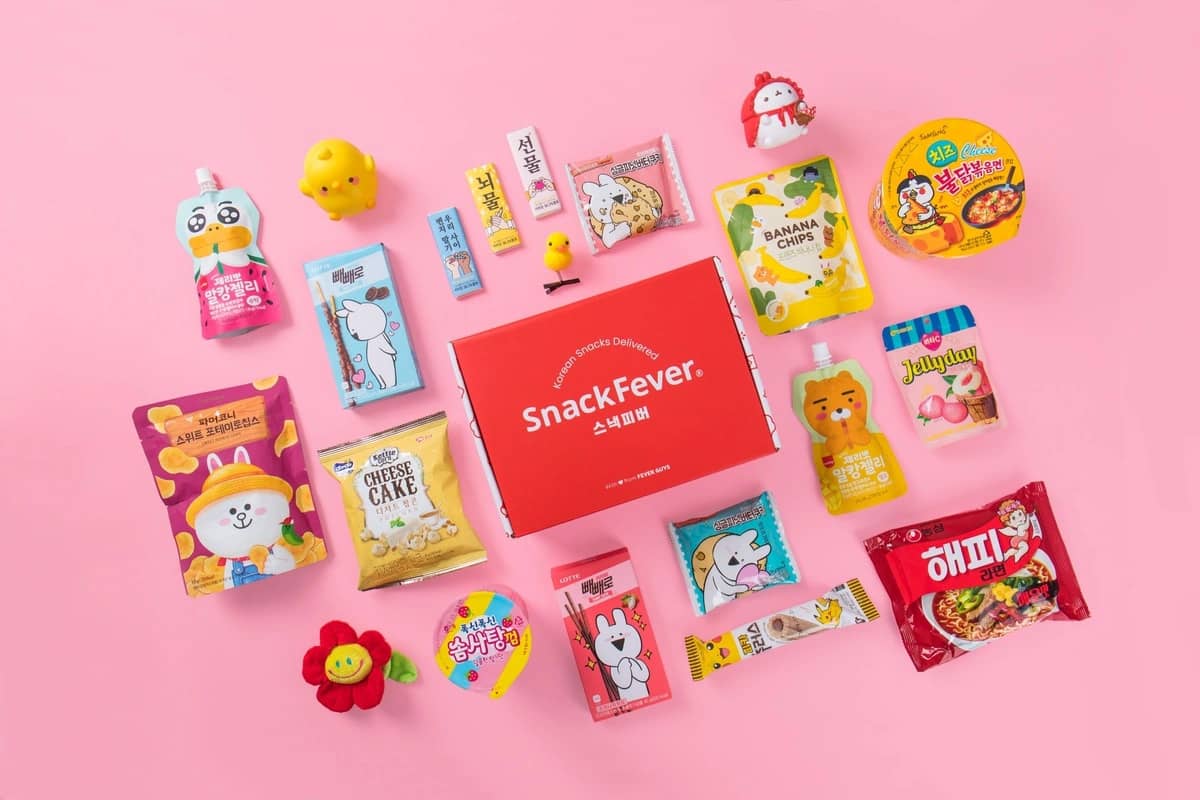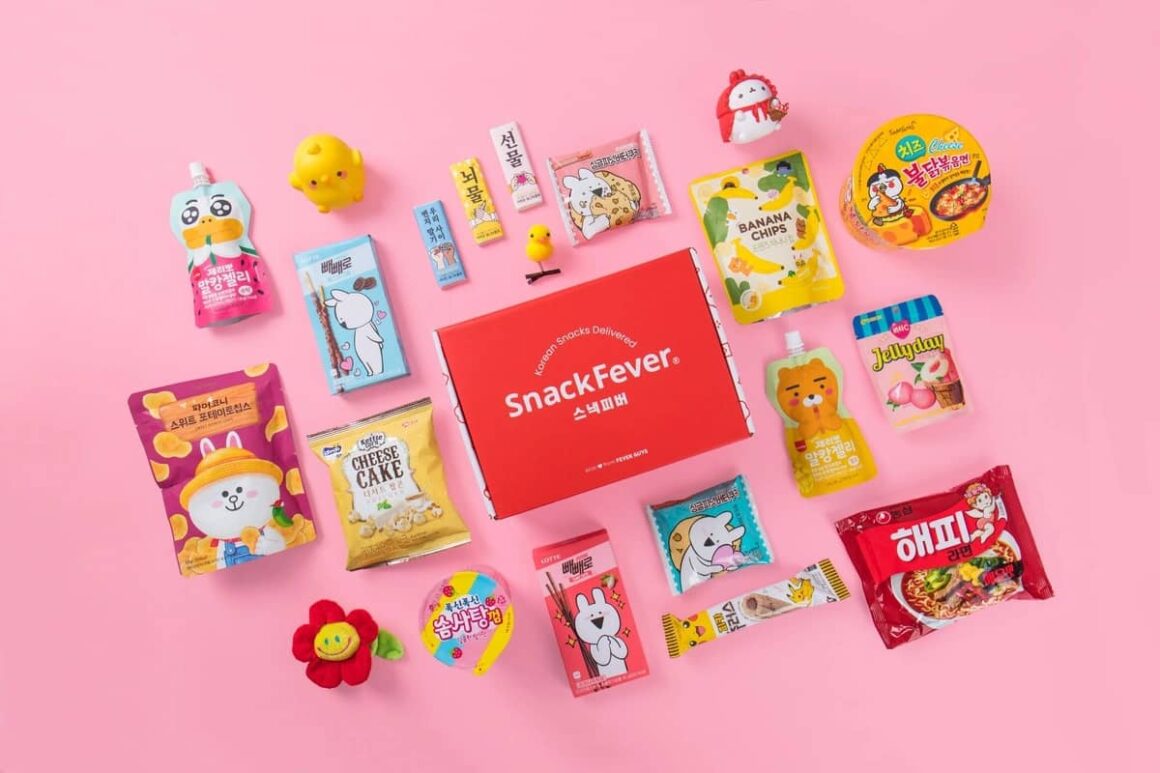 It's difficult to get your hands on Korean goods, particularly if you're living on the other side of the world. But SnackFever solved the distance problem and has been bringing Korean treats since 2015.
SnackFever ships their boxes directly from South Korea, and each contains at least 10 to 13 premium goodies, including easy-to-prepare instant ramen and several exclusive snacks.
SnackFever's uniqueness lies in their featured monthly theme, with matching treats for an added element of surprise. While you don't get the chance to customize the snacks inside, you're given a guide list containing important details about each product.
SnackFever offers 1-month, 3-month, 6-month, and 12-month plans.
If you're a huge fan of surprises, SnackFever is perfect for you! But if not, it's time you experience the thrill!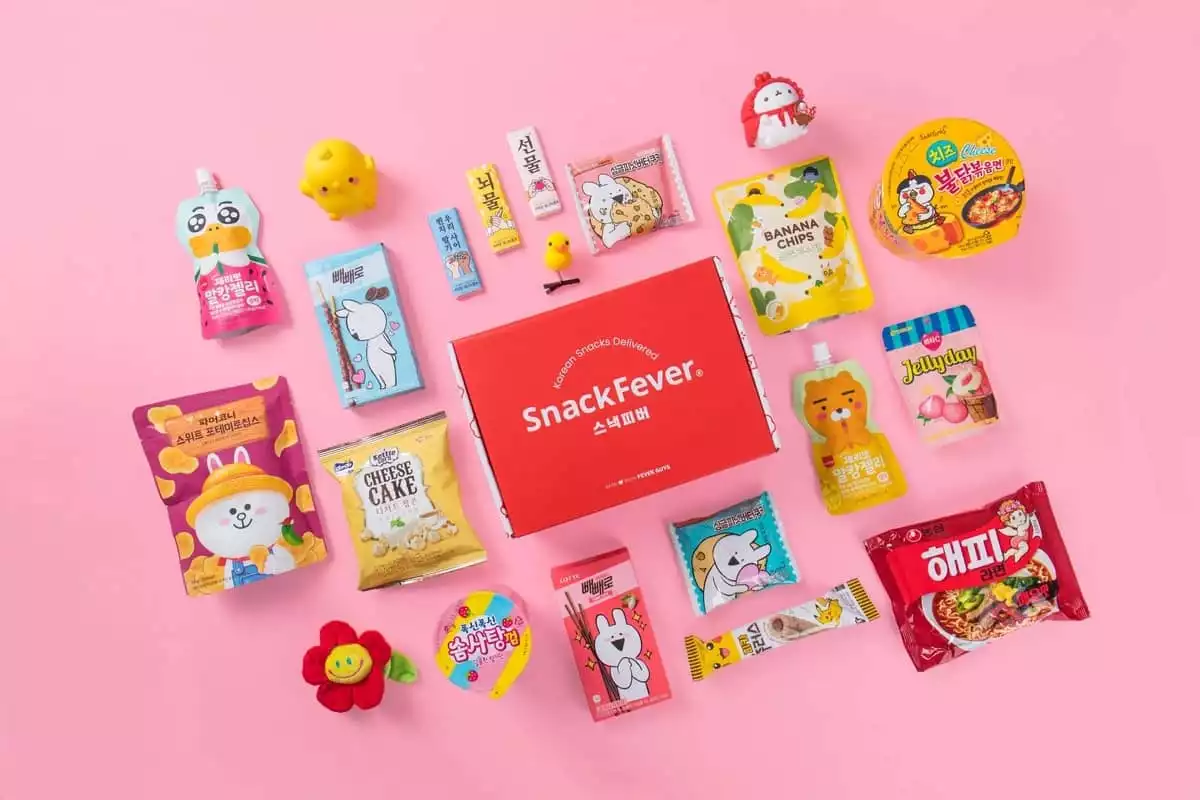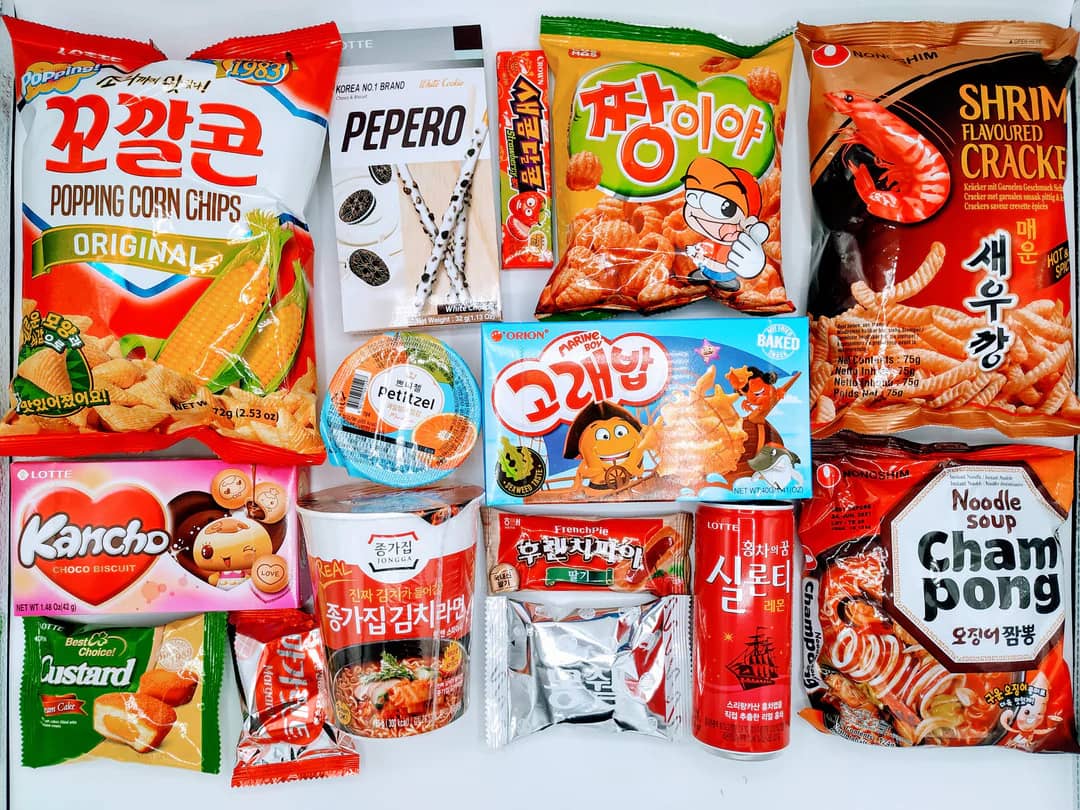 In the past, the only way you could eat Korean snacks was by traveling to the country itself. If there's any available, it would be the international versions of the snacks, not the OGs — the ones locals eat over there.
Korea Treat Box gives you the opportunity to delight in Korean snacks whether you're sitting anywhere or indulging while watching your favorite Netflix series. The box contains an assorted combination of Korean crisps, noodles, biscuits, sweets, and savory snacks.
To show their appreciation for your purchase, Korea Treat Box adds a personalized message to your box. In addition, they see to it that your box arrives on time without delay.
You can buy a one-off Korea Treat Box and choose from Small. Medium, or Large options. You may also opt for their monthly, half-year, or annual subscriptions to save more.
With just £15.99 per month, satisfy your Korean food cravings with a Korea Treat Box and experience everything Korea!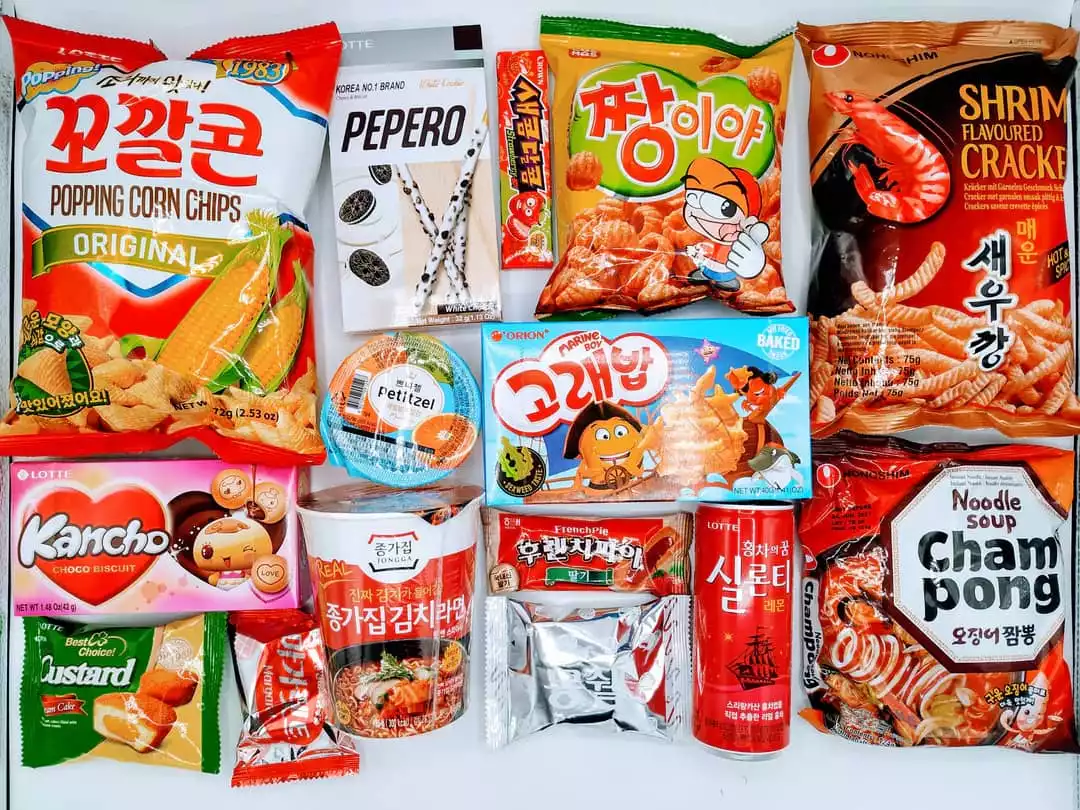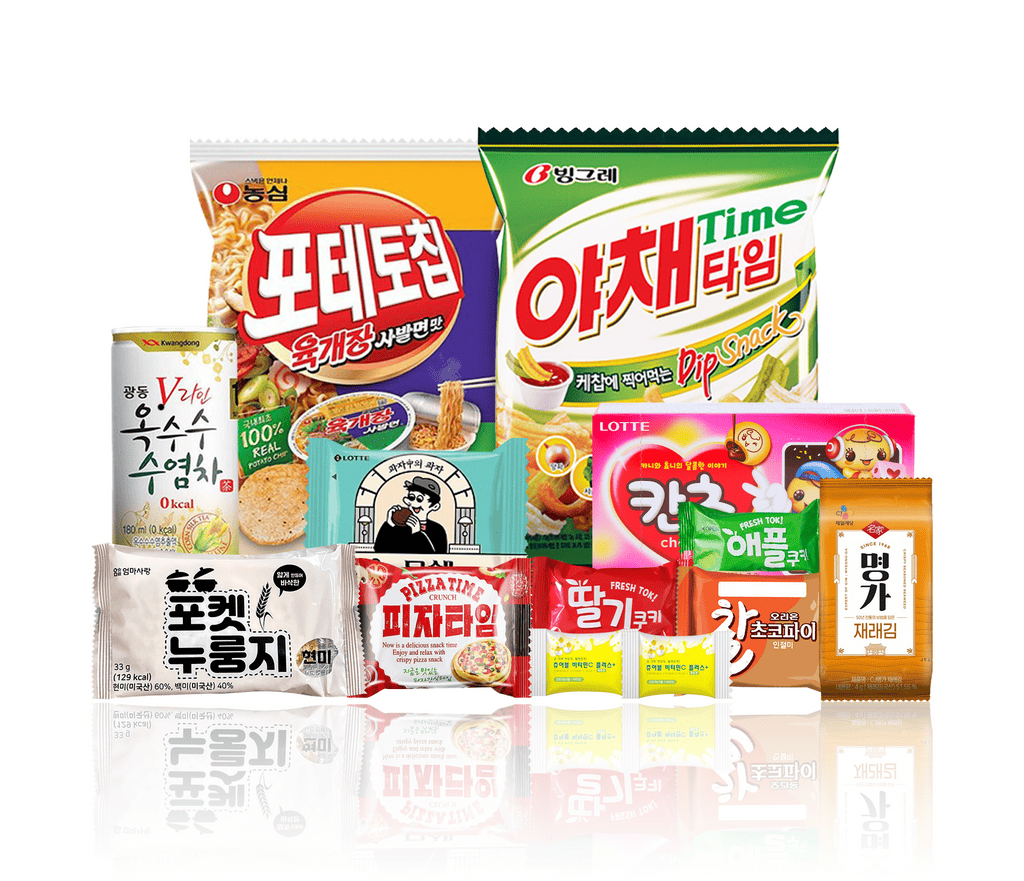 There are thousands of Korean goods waiting for you to lay your hands on them. And with their sheer volume, it can be quite overwhelming which ones are suitable for you.
Korea-Box is another snack box offering a wide assortment of Korean goodies, from the unique to the famous choices of chips, chocolates, biscuits, and more. Each premium box contains 12 to 15 hand-picked snacks and a non-food bonus item.
What's more, Korea-Box allows you to customize your snacks. Just fill out the form with the necessary information before you checkout. Amazing!
While there is only one box, you can choose to pay month by month or prepay every 2 months, 3 months, 6 months, or 12 months for freebies and bonuses.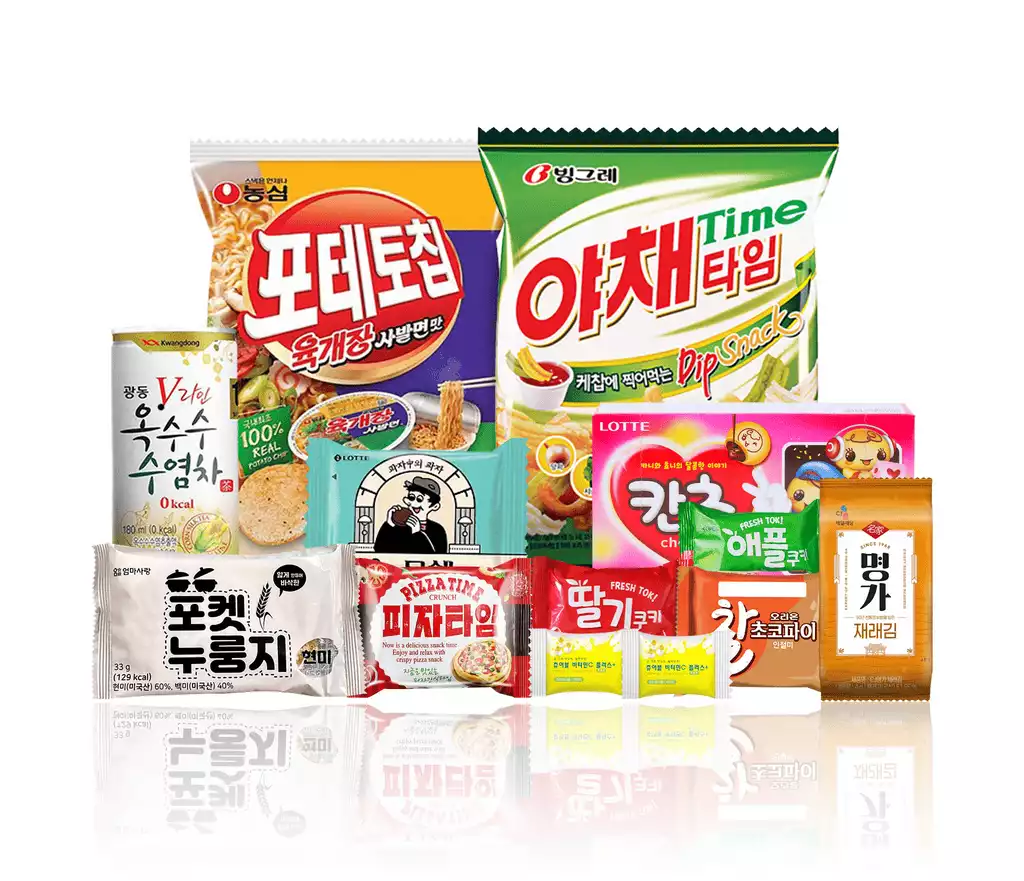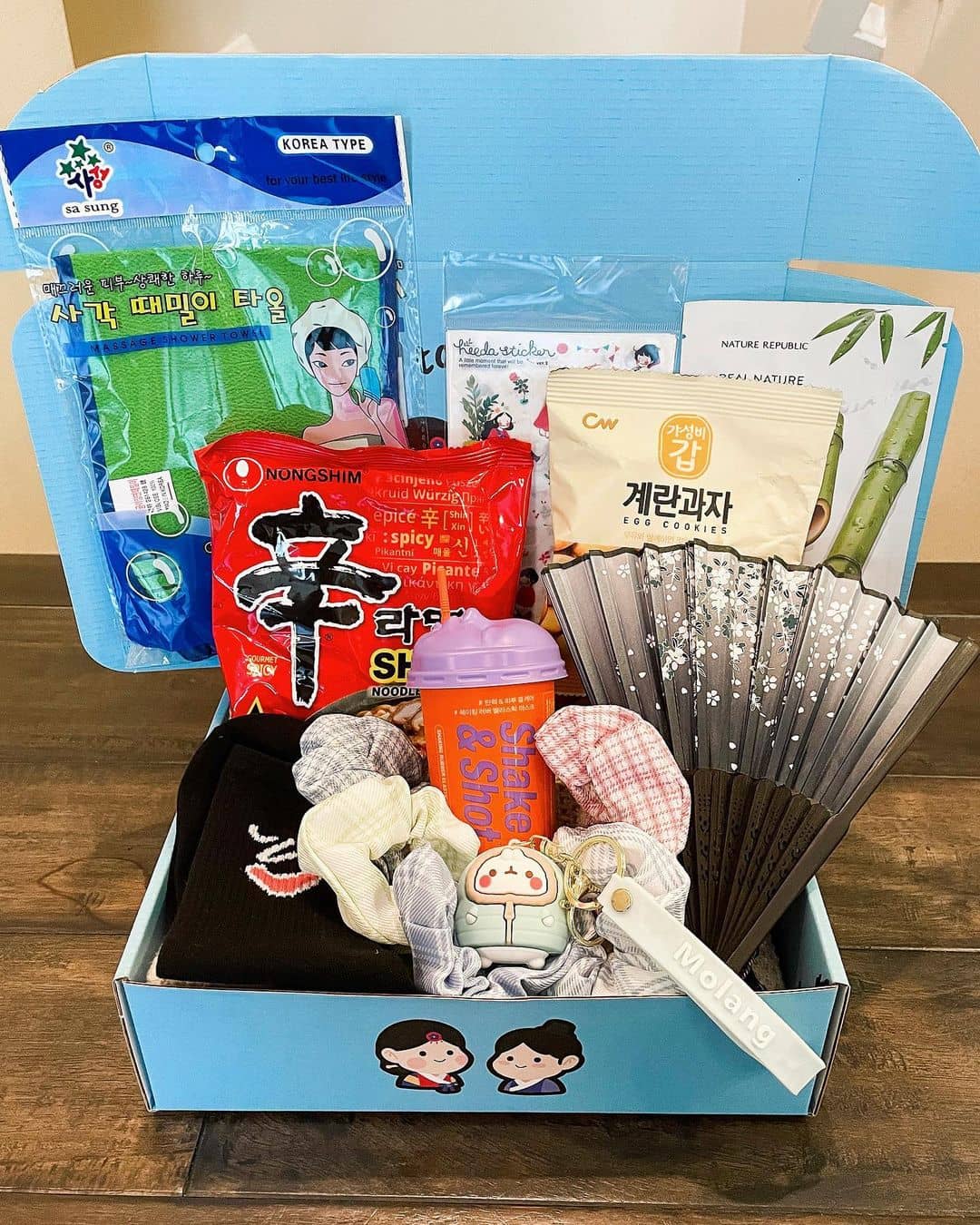 Looking for a Korean snack box curated by a Korean-owned company? Hello Korea's Juliet wants to share her heritage and culture with everyone around the world. There's no better way than a Korean goodies box to do this!
Inside each box from Hello Korea are a wide array of goods, from food, accessories, and merch, curated for your K-snacks fix. The team makes sure every selection brings you closer to Korea, which is why they see to it that they pay close attention to the trendiest products available.
Hello Korea has exceptional customer service. They will gladly assist you with any query, from asking about a favorite product not available on their website to give suggestions on items for future boxes.
You can choose from Hello Korea's 3-month, 6-month, or 12-month plans. Alternatively, they have a one-time box ideal for those who are yet to decide if they should commit to the monthly subscription or not.
Fall in love with Korea some more with a box of Hello Korea prepared with the purpose of bridging tradition and contemporary Korean culture with the rest of the world in mind.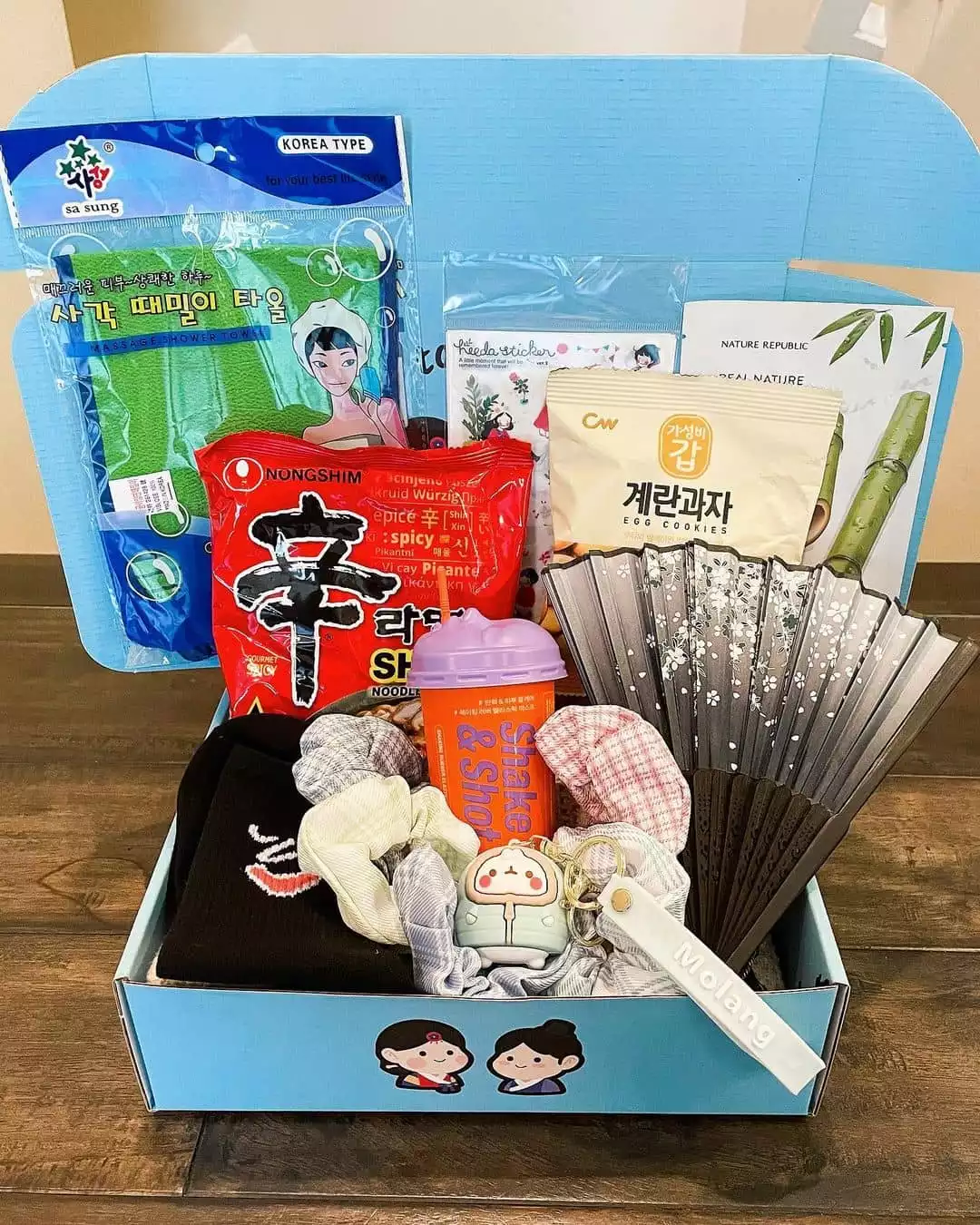 Korean Snack Box FAQ:
How much do Korean Snack Boxes generally cost?
Korean snack boxes generally cost around $15.99 to $56.
Are Korean Snack Boxes worth it?
Of course! You can enjoy authentic Korean snacks anywhere anytime without traveling to Korea. Plus, you get to explore more interesting selections other than the famous snacks. Who knows? You might just get a new favorite soon!
What comes in a Korean Snack Box?
A Korean Snack Box contains various snack items—savory, salty, sweet, and more. They are curated in a manner that lets you experience various Korean flavors in a box. Some offer extra non-food items or merchandise from your favorite Kpop idols or K-beauty products.
There you have it! That ends our recommendations for the best Korean snack boxes. Get them soonest to munch on some real Korean bliss!
Looking for something sweet? Head to our Candy subscription box for the best candies around!