The meal kit industry in Canada is booming. Millions of people have found an ultimate solution to having the freshest ingredients waiting at their doorsteps by the time they get home. All they need to do is open the box, pour the food into the pot or oven, heat it up, and it's ready to go.
The best thing about meal kits is that you can play around with different recipes every week without the need of knowing how to cook. However, choosing which meal kit to follow for weeks and months in a row is not a piece of cake.
Rest assured! We're here to break down the five best meal kit delivery services in Canada with a comprehensive review, why we like them, the plans, and pricing so you can choose the best fit.
This article includes affiliate links where we may get a small commission if you use our link. No extra cost is added to you.
What Are the Best Meal Kits in Canada?
After testing out numerous meal kits and their recipes, we've learned that the best meal kits in Canada must provide convenience, fit your dietary and your own schedule, plus they have to be easy and fast to prepare.
Based on these standards, our top picks are
Let's get right into it!
1. HelloFresh
Best for: for Busy Families, Clean Eaters, and Busy Suburban Citizens.


Promotion: $50 OFF your first delivery
Price: from $32.99 – $194.99 per week w/promo code: HFAFF80
---
Plans: Meat Eaters | Family-friendly | Smart Meals | Vegetarian | Quick & Easy | Pescatarian
---
Covered Provinces: Ontario, Quebec, Manitoba, Saskatchewan, Alberta, British Columbia, Newfoundland, and the Maritimes.
Being the leading meal kit in globally, HelloFresh has gained over 7.2 million active customers with nearly 1 billion meals delivered in 2021. Launched in Canada in 2016, HelloFresh offers a diversity of recipes that target different kinds of eaters so you can have more freedom in what to eat every week.
Their recipes vary by week with about 35+ different options catered to vegetarians, meat-eaters, families, and busy customers. All meals are preserved cool and fresh when delivered to your doors with the right portion so you never have to dump anything into the bin.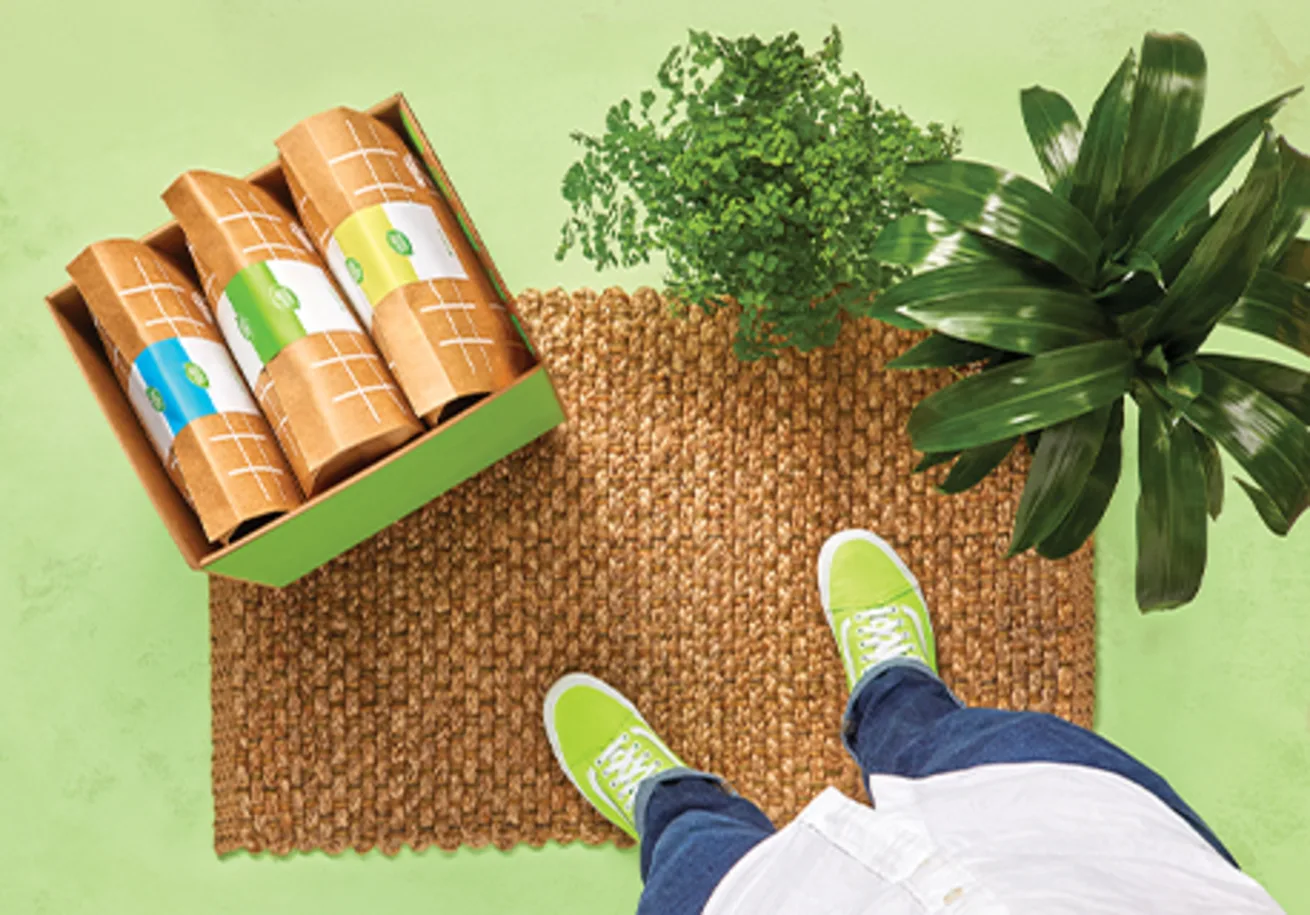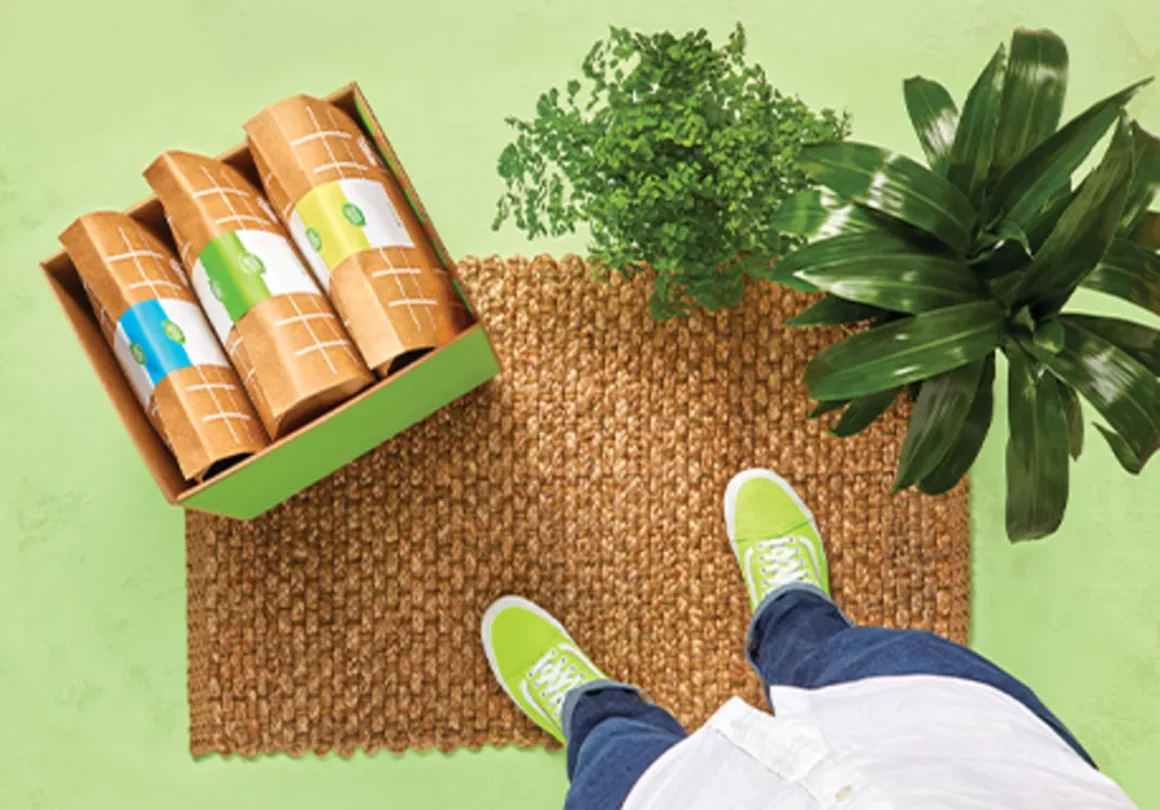 The cheapest plan starts with three boxes per week for a household of two and the largest serving is designed for four eaters with five boxes per week. You can pick the plan and recipes directly on the website or through a mobile app.
If you don't want to fret over what to eat in the upcoming weeks, then go ahead and plan your meals several weeks in advance.
HelloFresh is the pain killer that cuts down unnecessary costs without sacrificing the diversity and freshness of ingredients.
Other than that, HelloFresh also goes forward to develop easy-to-prepare meals for families with kids by keeping the spice level under control. If you're looking to shred some pounds, then HelloFresh's Calorie-Smart recipes will have you jump for joy by replacing sugar-heavy products with lean meats, whole grains, and leafy greens.
Features:


35 fresh recipes every week and a changing selection of desserts, snacks, and sides.
All ingredients are carefully sourced and hand-packed using special ice packs and insulation to keep your food cool until you're ready to use.
Diverse meal plans for every household size, appetite, and schedule.
You can skip your weekly delivery or cancel at any time.
Meals are pre-portioned to the gram and freshly curated after you pick the meal to reduce food waste by up to 36%.
Ingredients are sourced directly from producers to reduce middlemen's costs and CO₂ emissions
What People Like/Dislike About Hello Fresh:
Follow this link to receive $50 OFF on your first delivery or up to $80 OFF on your first 3 deliveries.
2. Chefs Plate
Best For: Vegetarians Looking for Affordable and Easy-Prep Recipes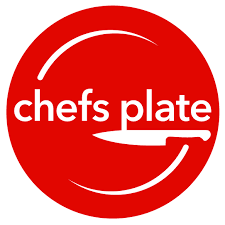 Price: $45.90 to $143.84 per week
---
Plans: Meat & Vegetables | Vegetarian | Family-friendly
---
Covered Provinces: Ontario, British Columbia, Alberta, Saskatchewan, Prince Edward Island, New Brunswick, Nova Scotia & Manitoba.
Chefs Plate can be seen as a more affordable version of HelloFresh. The company was acquired by the HelloFresh Group in 2016 and they are able to maintain the vision of delivering fresh and high-quality ingredients to your dinners.
Customizing your meal kit with Chefs Plate is as easy as pie. All you need to do is pick one out of the three preferences for meat-eaters, vegetarians, and family, then select your box sizes and you're ready to go.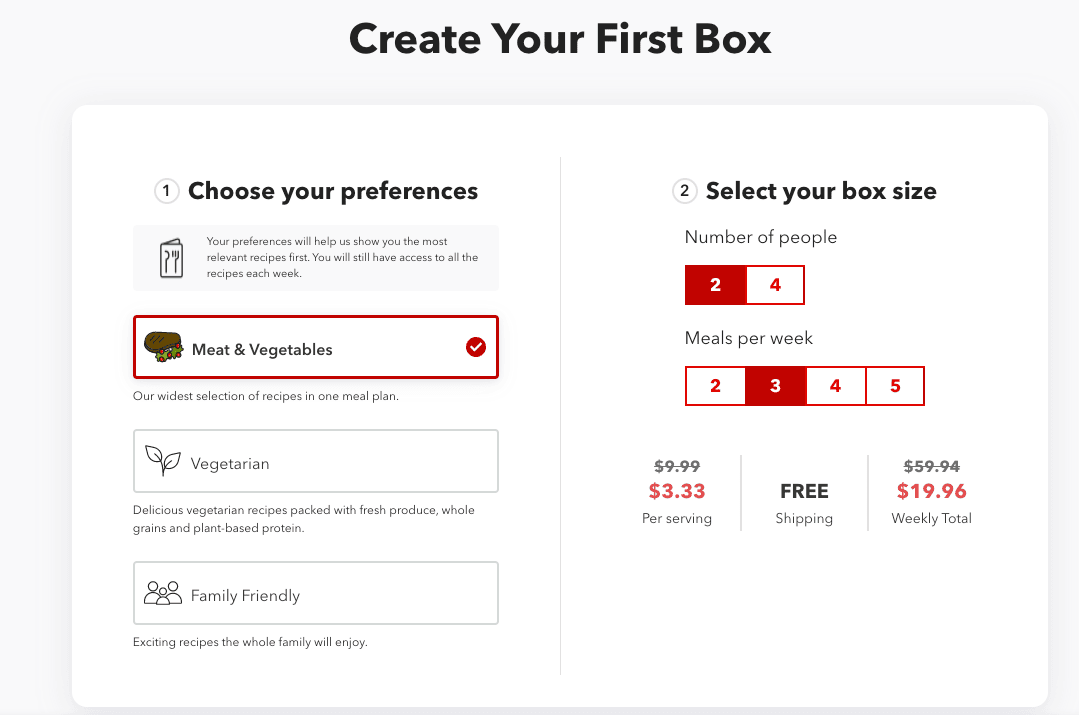 Detailed instruction for each recipe is also provided so you can get your meal ready in no more than 15 minutes. The utilized well-engineered packaging is another key factor that keeps Chefs Plate on the bucket list of busy families. It keeps your food fresh on the porch until you come home and send it to the fridge.
Chefs Place is the first and only meal kit delivery company in Canada to be federally registered as safe for food processing by the Canadian Food Inspection Agency. And by optimizing packaging and delivery issues, Chefs Place is able to provide fresh, locally sourced, and easy-prep meals on a scalable level.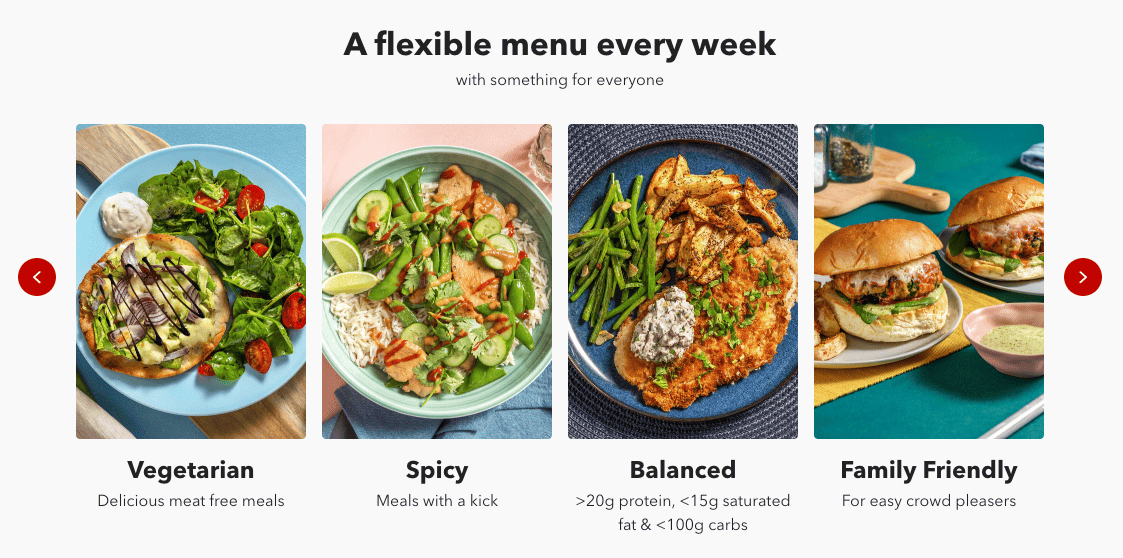 If you've been a Chef's Plate fan for long, you know they are all about simplicity without missing out on diversity. The affordable pricing allows you to commit to the ongoing meal kit plan with ease. There will be a $6 add-in to those plans under 3 meals per week but free delivery is on the way if you order more than two recipes.
If you're looking for a meal kit plan that is simple, sustainable, and doesn't hurt your budget in the long run, then Chefs Plate will be your best option.
Features:


Their boxes are 100% recyclable so we recommend putting all cardboard and paper items out with your household recycling.
The kit bags and cool pouches are made from compostable materials. Just remember to remove the sticker from the bag and remove the zipper from the pouch before placing them into your green bin.
Composting varies across Canada, so we recommend checking with your municipality for any city-specific regulations.
What People Like/Dislike About Chef's Plate:
3. FreshPrep
Best For: Halal and Gluten-Free Diets.

Promotion: Get 3 Free meals with code INFLOVE21
Price: from $54.00 – $168.00 per week
---
Plans: add-on options include Vegetarian | Vegan | Beef | Lamb | Pork | Poultry | Seafood | Gluten | Milk
---
Covered Cities: Calgary, Edmonton, Red Deer, Greater Vancouver, Greater Victoria, Nanaimo, and the Okanagan.
Serving over 17,000 customers within British Columbia and Alberta, Fresh Prep has come into play with a clear mission in mind: innovative recipes come with innovative packaging.
The idea of delivering fresh, mouthful, and healthy recipes that tick all the boxes in the food categories inside a zero-waste kit has set Fresh Prep apart from other heavyweights.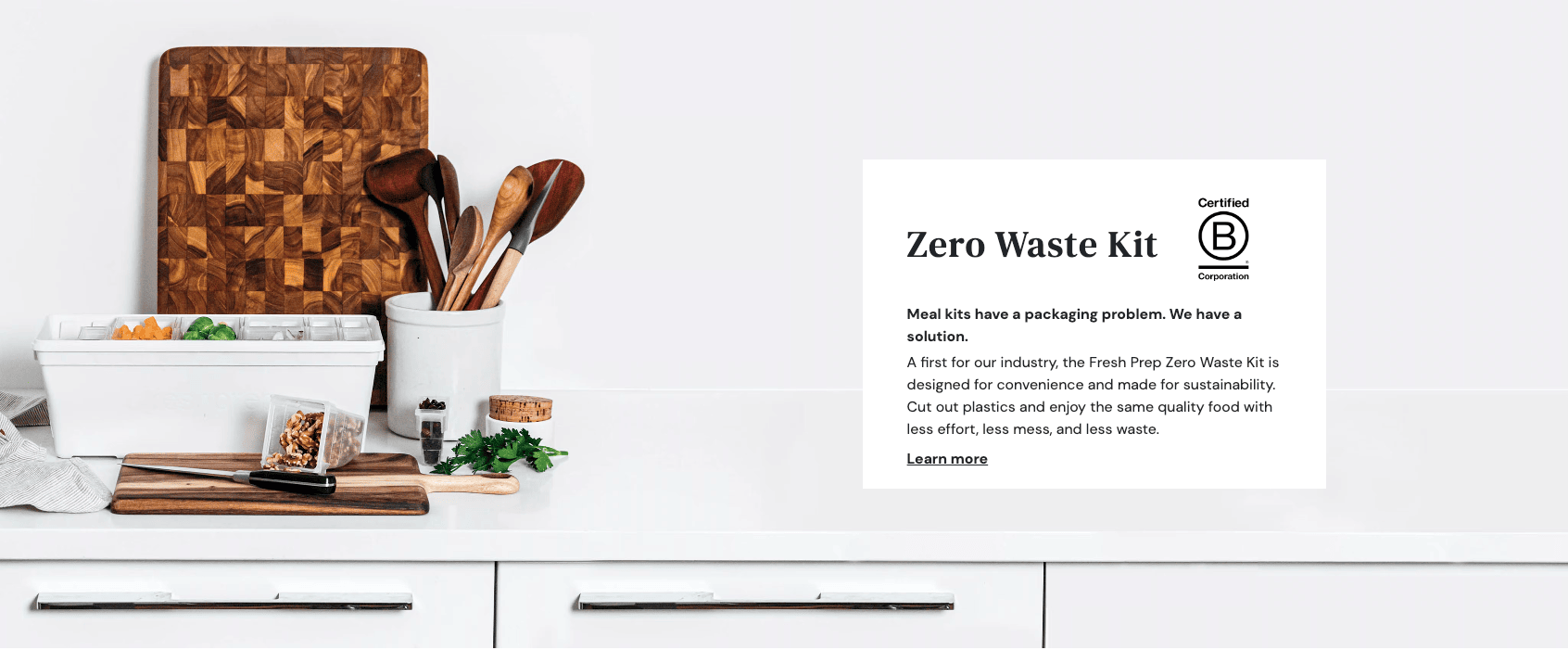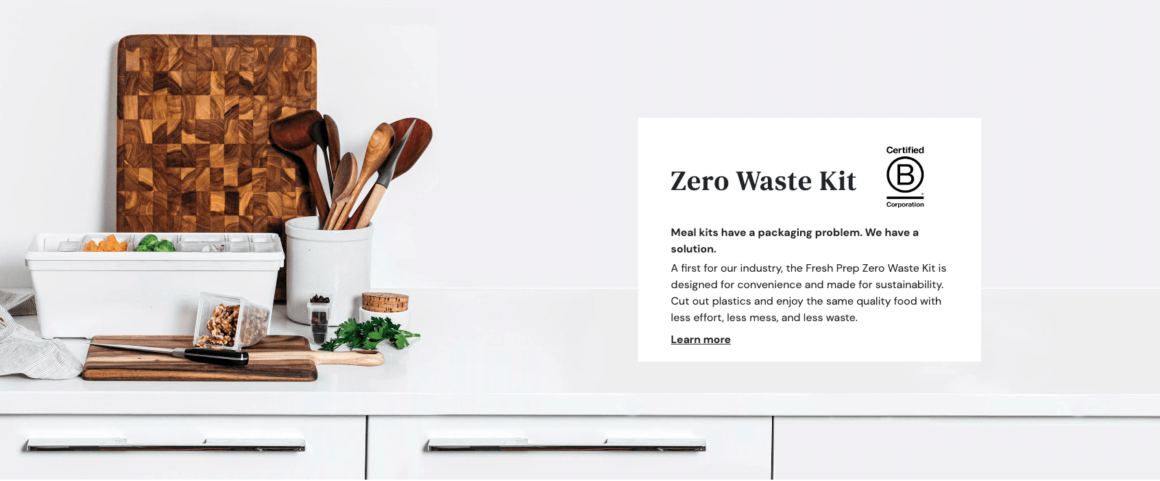 This local company has nothing to envy the global giants such as Hello Fresh. They have their own delivery system and an incredible in-house team to customize fun, easy-to-follow, and health-conscious recipes. Fresh Prep pre-cuts all of their vegetables and put them inside boxes that can be plugged into your busy fridge without any hassle. All you need to do is open the box and drop the ingredients in the pot.
And now let's jump to the main part: what is on the menu?
While HelloFresh and Chef's Plate are struggling with repetitive recipes now and then, Fresh Prep moves forward by adding gluten-free recipes. If you like to discover new flavours and maintain the protein quality and selection quantity, now it's time to follow Fresh Prep.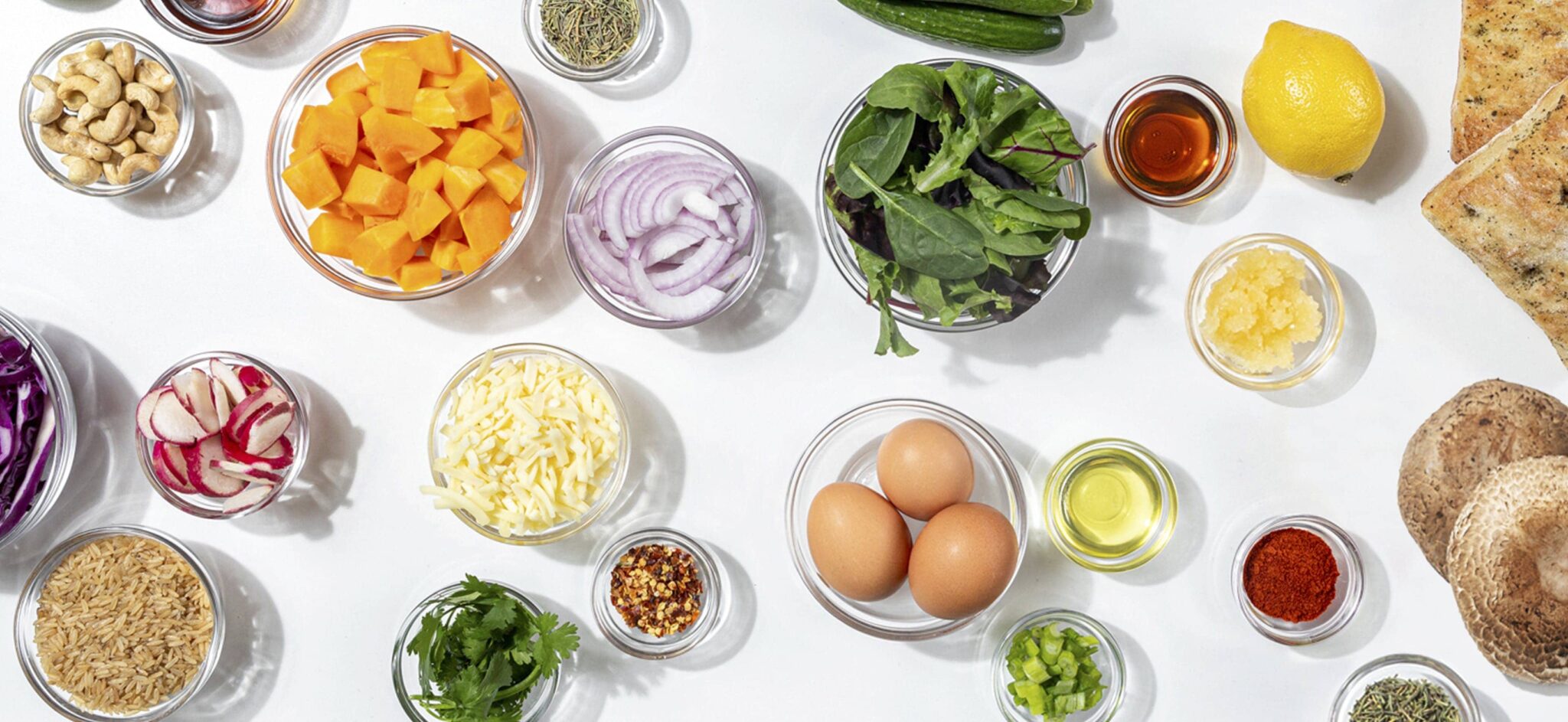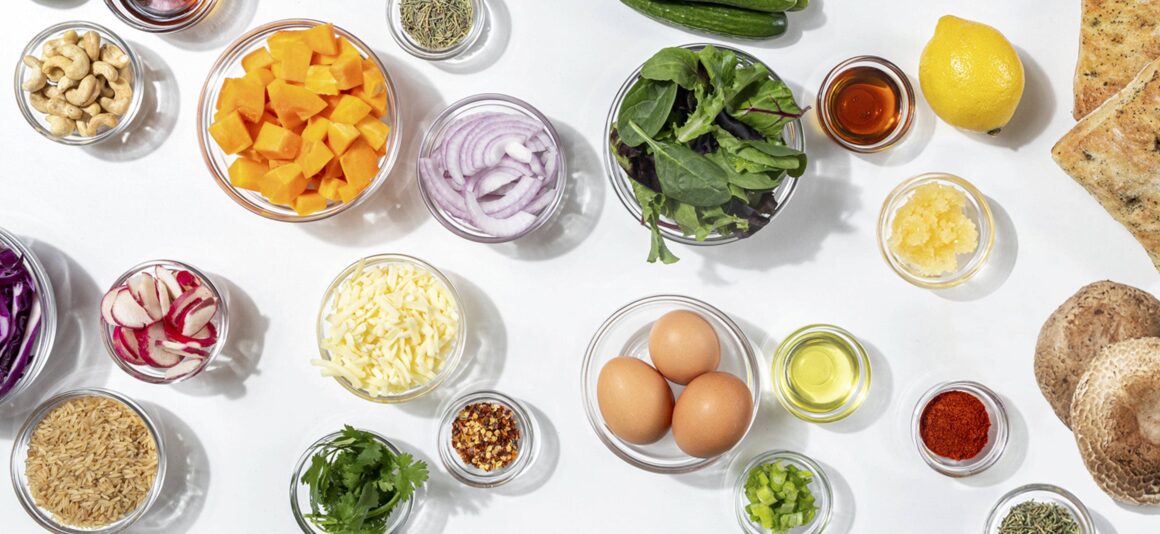 They claim to use the freshest ingredients that contain no unnecessary antibiotics or hormones, while the seafood is sustainably sourced from Ocean Wise Recommended or MSC Certified supplies.
If you cannot get home in time, the food can stay cool in the bag for up to 8 hours. Now if you're interested in Fresh Prep plans, you'd better start now to receive 2 free meals on your first order.
Fresh Prep is the best choice for those who like to discover new flavours or even those who are a little picky on their daily meals.
Features:


Independent delivery system.
Their meat is free from unnecessary antibiotics and hormones, the eggs are free-range, and their selected source of seafood is sustainable.
The majority of Fresh Prep ingredients are sourced from local farms.
They occasionally have partnerships with local products and occasionally added samples.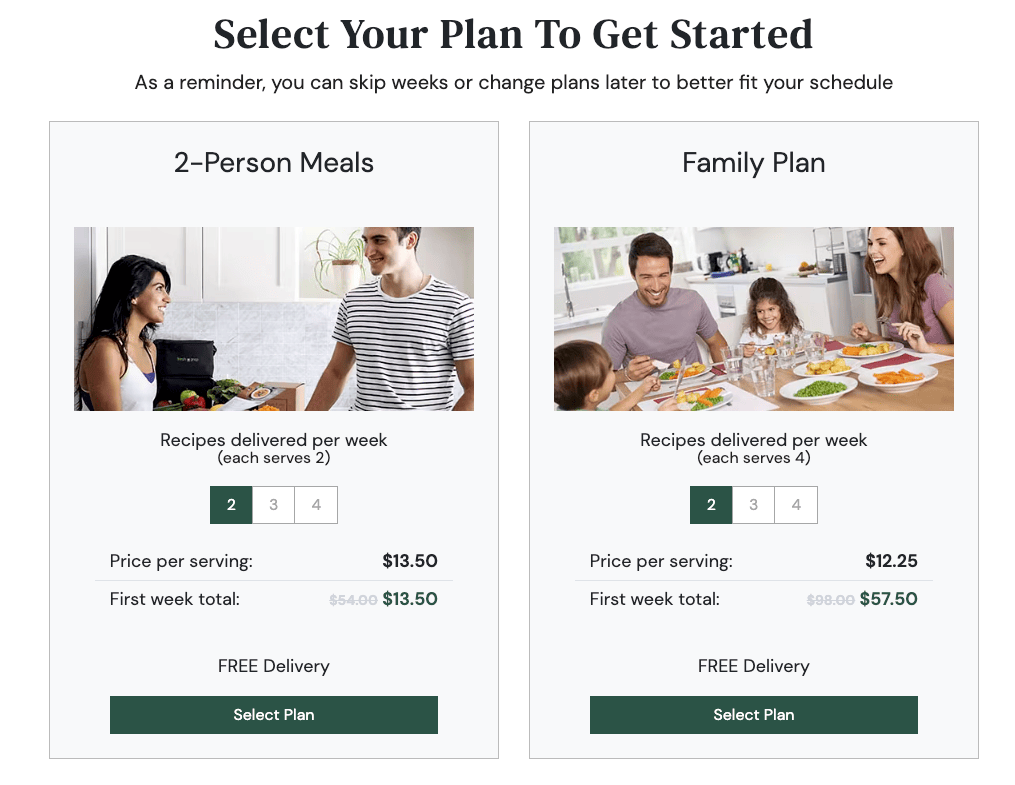 What People Like/Dislike About FreshPrep:
Promotion: Get 3 Free meals with code INFLOVE21
4. Goodfood
Best For: Low-Carb Eaters


Promotion: $50 OFF your first 2 baskets for new customers.
Price: from $76.44 to $155.84 per week
---
Plans: Classic | Family | Easy Prep
---
Covered Areas: Nova Scotia, New Brunswick, Prince Edward Island, British Columbia, Alberta, Manitoba, Quebec, and Ontario.
GoodFood is no more a stranger in the industry of Canada's meal kits. The brand has been around for four years, delivering over one million meals every month.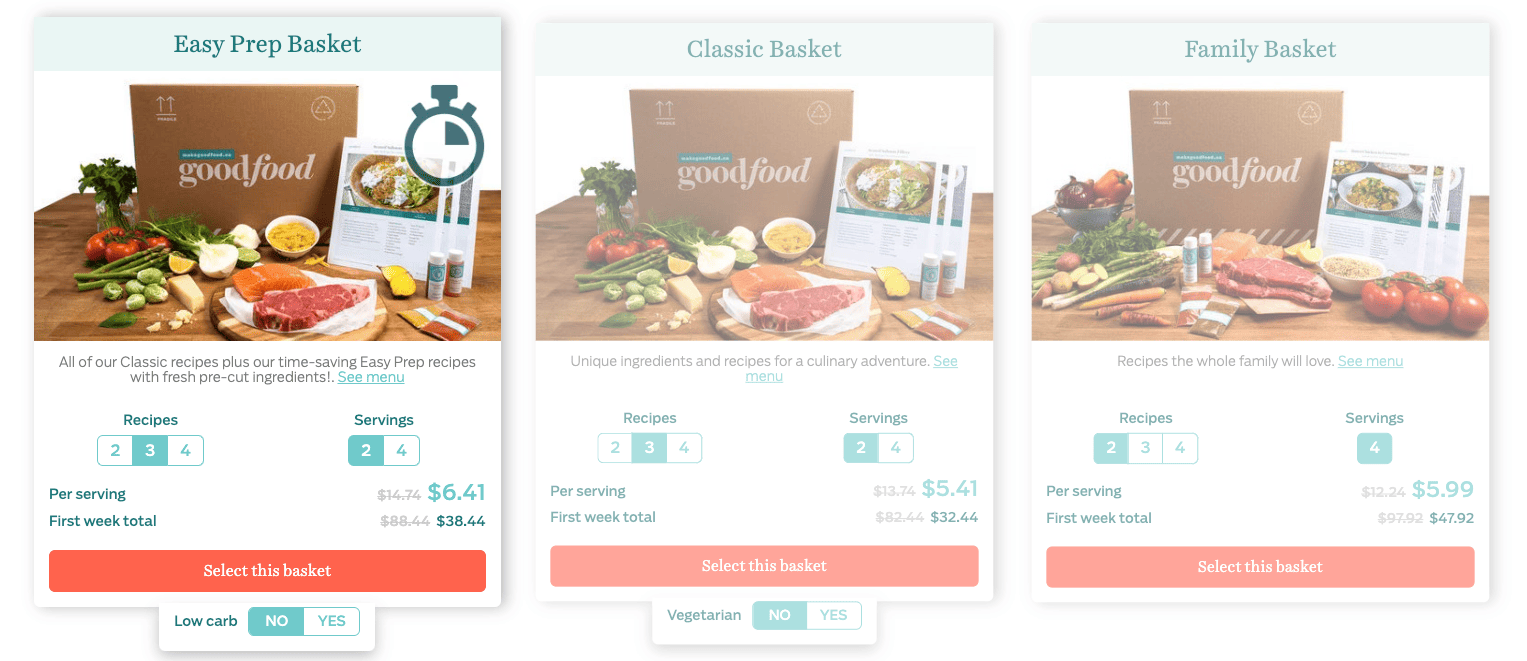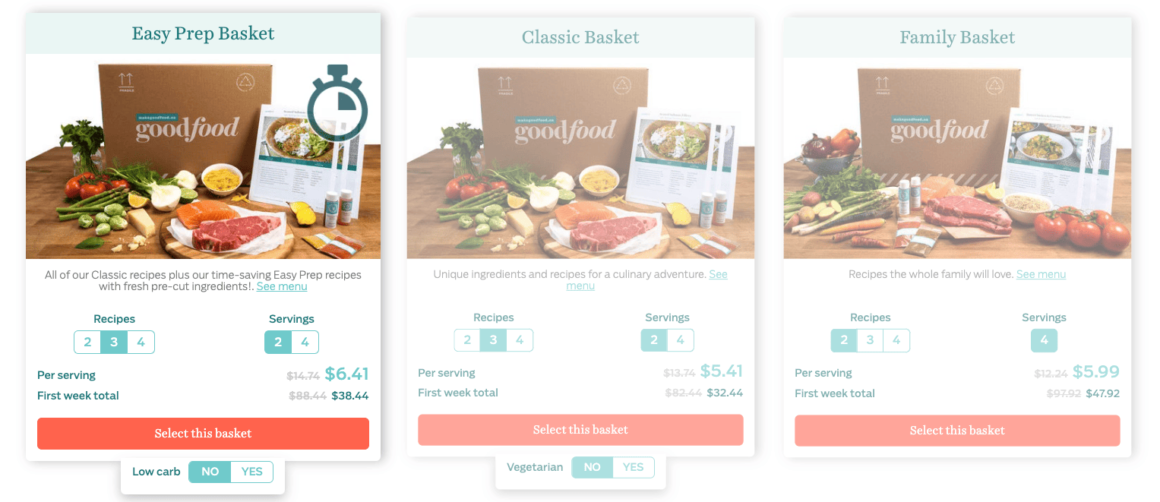 The best thing about GoodFood is the ability to customize a plethora of low-carb meals at a very competitive price. They plan to keep things as simple as possible and that's why you can start by selecting one from only three plans available, either a classic meal, a feast for your family, or an easy-prep kit whenever you're occupied with tasks and meetings.
Since most of their recipes are carefully planned by a nutritionist, GoodFood fits the bill if you're looking to shred some pounds. If you've just embarked on the meal kit scene, let's get started with GoodFood and try their meals for kitchen beginners before moving on to the classic kits.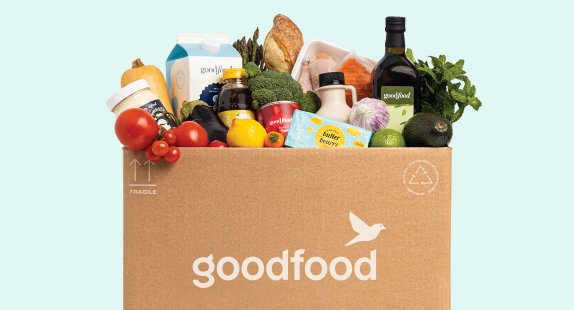 In terms of food waste, you never have to leave anything behind after a meal because each portion size is carefully measured by the team. GoodFood boxes are well packaged with clear recipes and easy-to-follow directions.
And don't forget to try their breakfast items that include smoothies, oat bowls, granola, pancakes, pastries, and coffee so you don't have to wake up and prep your own food before work anymore.
Features: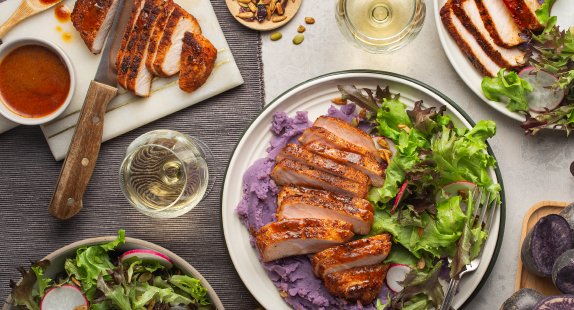 80-90% of what comes in their food subscription box is raised or farmed in Canada.
Every GoodFood box is insulated to keep the items fresh for 24 hours after your delivery arrives. 
The ingredients are proportioned in individual packages which makes it easy to swap out ingredients.
The allergens contained in the recipe are indicated.
You can modify your basket or skip a week any time before your cut-off period.
They also offer GoodFood WOW with unlimited same-day and next-day deliveries with no delivery fees and no weekly subscription management.
What people like/dislike about GoodFood:
First-time customers will get $50 OFF in each of your first 2 baskets.
How Does Meal Kit Delivery Work?
Meal kit delivery works by designing your weekly meals with easy-to-follow recipes for different categories and dietary. You can start by choosing how many servings you want each week for a certain number of people in your family, pick the right plan that fits your budget, confirm payment online, and choose your favorite meals that vary by week.
The kits will be delivered to your desired destination in boxes and packages with clear instructions for each recipe. When you come home from work, unbox them, and take them to the fridge for later use. Then every time before you eat, just heat it and serve. Some companies will require you to return packages after use.
The delivery dates vary depending on companies and your location. You can also choose to skip a meal or a week and inform them within a certain period of time before the arrival date.
Is Meal Kit Delivery Expensive?
In fact, meal kits could cost less than dining out and cooking your own food given the convenience and flexibility.
It saves you a lot of time from going to the grocery stores, prepping the ingredients, cooking, and washing. The plans will be a lot cheaper if you order in bulk for a big family.
Canada Meal Kit FAQs
Which Meal Delivery Service Is Best for Weight Loss Canada?
GoodFood is the best meal delivery service for calorie watchers. Their Clean15 basket is designed to target low-carb eaters.
For example, their Italian-Spiced Pork Chops with Marinated Cucumbers & Cheesy Carrot 'Fries' only has 19 grams of carb and 28 grams of fat but up to 44 grams of protein.
The Chicken, Balsamic & Burst Cherry Tomato Skillet with Crisp String Pea Salad has 15 grams of total carb, 44 grams of fat, and 47 grams of protein. All you need to do is click on the weekly recipes to see the nutrition breakdown.
Does HelloFresh Work in Canada?
Yes, HelloFresh is currently serving citizens from 8 different provinces across Canada.
Are Meal Kits Worth One Person?
Most meal kit companies serve at least 2 recipes for 2 people a week. You can order this package just for yourself but may have to save another serving in the fridge for later use.
Are Hello Fresh and Chefs Plate the Same Company?
Chef's Plate was acquired by HelloFresh in October 2018 and it has become a division of HelloFresh ever since.
Canada Meal Kit Comparison: Summary
When choosing the best meal kit, focus on their ingredients, flexibility in cancellation and meal changes, delivery time, and reliability. We hope this insightful review will give you a heads-up before checking out.
Since most brands offer a big discount for first-time customers, we recommend trying out each of them to see what you like and don't like about each before subscribing.
The following two tabs change content below.
Noms Magazine
Noms Magazine is a food lifestyle publication based in Vancouver. Our goal is to help you easily find the best food and things to do in the city!
Latest posts by Noms Magazine (see all)