What was the first city in Western Canada, New Westminster, has grown and evolved to be an upcoming area for food, shopping, and enjoyment in Metro Vancouver.
Because of its growing popularity, many new restaurants has opened in this city. So we've compiled the 12 best New Westminster restaurants that you gotta try out!
So let's get started!
*Noms Members are part of our exclusive paid membership. Only food spots we personally recommend are accepted as members. 
12. AKD KITCHEN Soup + Goods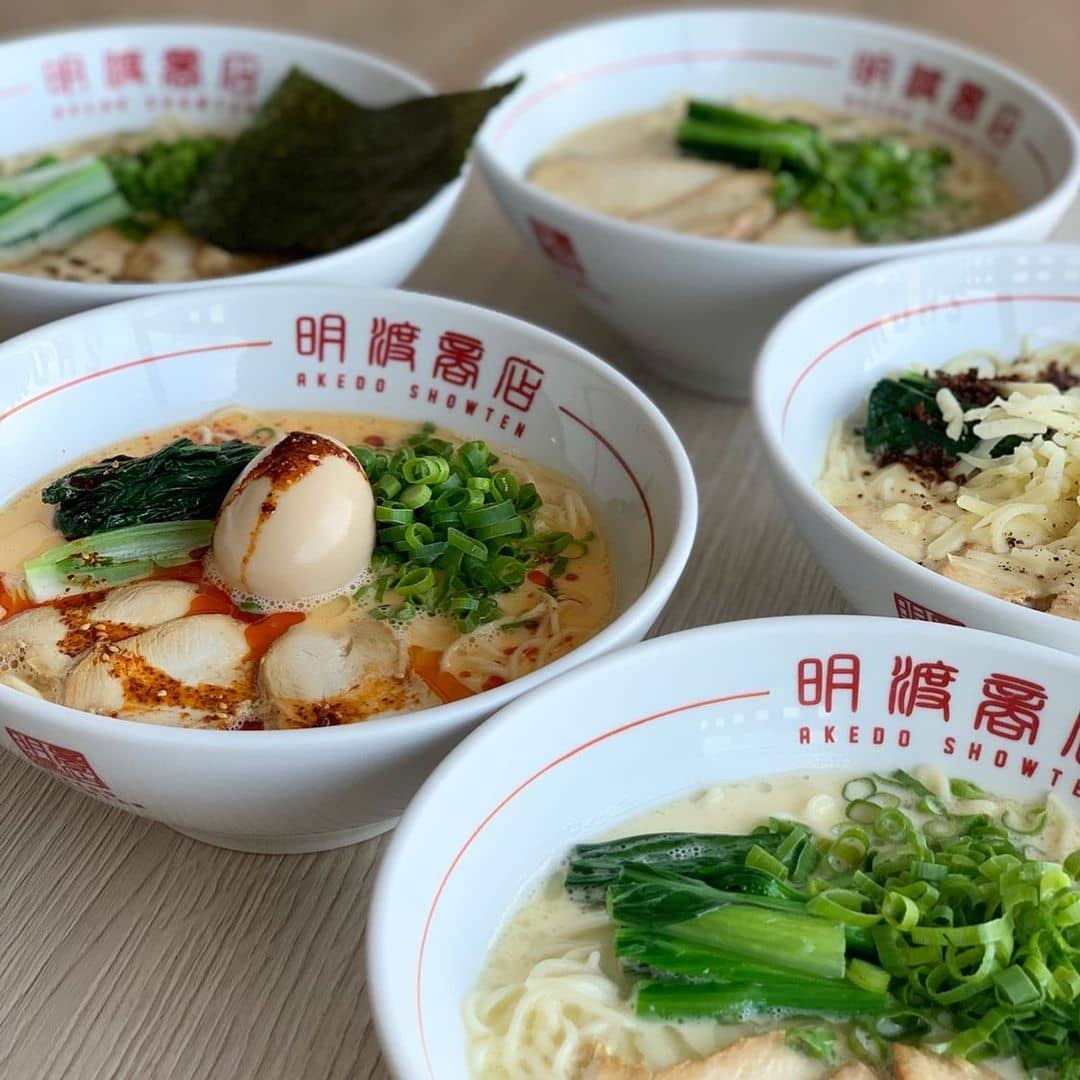 Looking for a place that serves comfort food in a comfortable setup? Try AKD! A restaurant that serves comfort food such as ramen, dumplings, and soups that will make you feel happy instantly. The place is perfectly lit, giving it a calming vibe.
The Cheese Ramen over here is great. It is so flavorful, and the aroma will leave you drooling. Oh, and the Ramen egg makes it even better! Not just your stomach but your soul will feel the content. Also, the Deep Fried Gyoza over here is a must-try. It is fried, yet the flavours are intact, making it worth devouring.
Do have a look at the "Curry Of The Week" as they come up with new toppings every week.
What to order: Cheese Ramen, Ajitama Ramen Red Flavour, Deep Fried Gyoza
Address: 120-888 Carnarvon St, New Westminster, BC V3M 0C6, Canada
11. IT Char Burger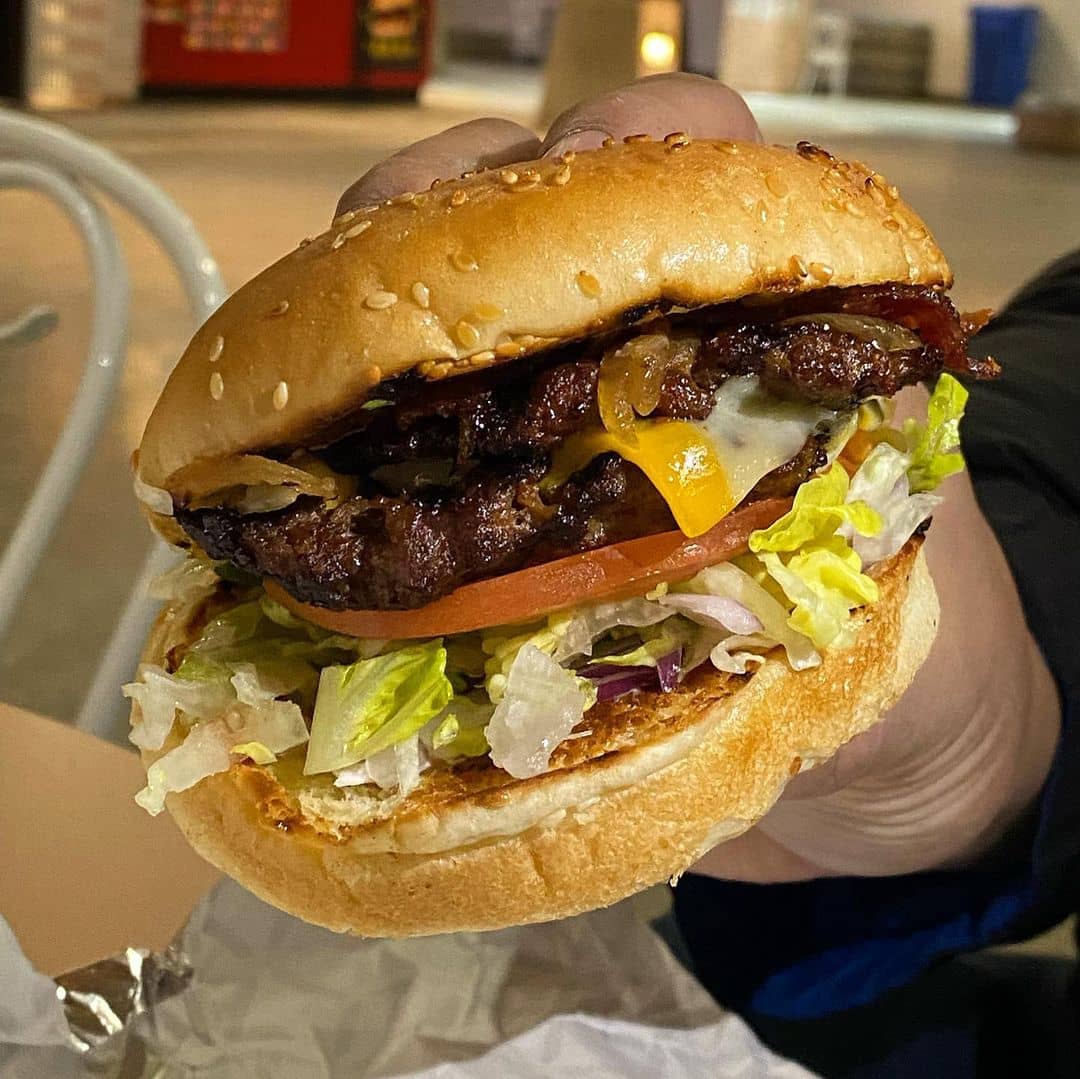 If you are someone who is into juicy, saucy, and absolutely amazing burgers, try out this unassuming burger place, which is truly a hidden gem in New Westminister. And you know what the best part is? The prices! Although it is located inside a business mall, don't let it fool you with its location. The owners are lovely and make the burger from scratch, which takes a little time, but trust us, it is worth the wait. After all, you don't win the title of Best Burger Joint in Westminister easily, do you?
The burgers over here are simply amazing. Try the crowd's favorite, IT Char Burger, which is oozing with sauce. To your surprise, this burger has got two patties, and the sauce will leave you in a daze. Topped with some caramelized onions, this burger is nothing less than heaven. Although this place is about burgers, the Garlic fries with Parmesan cheese are the star dish on their menu. Crispy, cheesy, and delicious. What more can you ask for!
What to order: IT Char Burger, Garlic fries
Address: 800 McBride Blvd #29, New Westminster, BC V3L 2B8, Canada
10. Re Up BBQ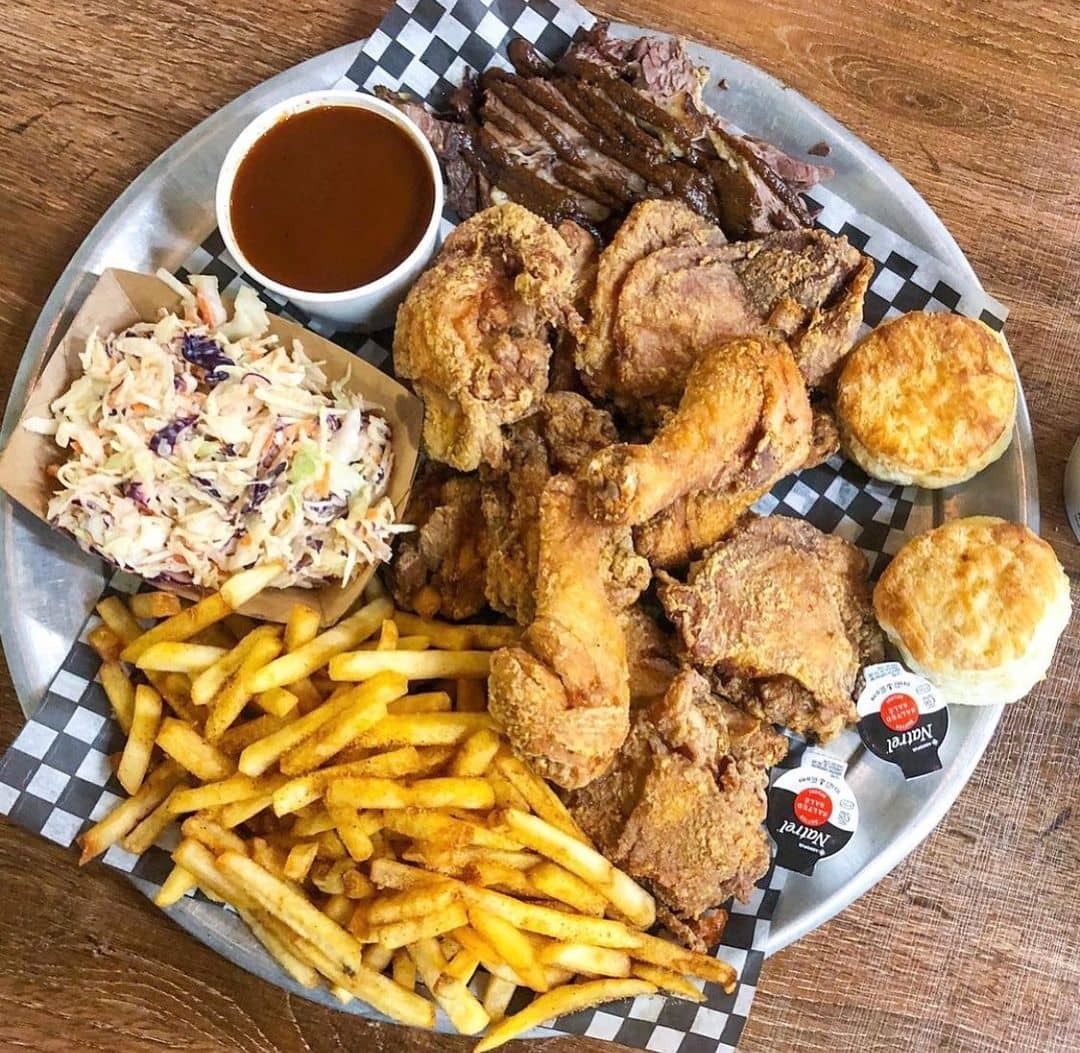 Re Up is your chance to try out some mouth-watering southern barbeque dishes. Located on the quayside, it offers a great view of the water. The services are excellent, and the staff makes sure that you have a comfortable dining experience here.
The menu has got something for everyone. The fried chicken sandwich is a hit over here. Crispy chicken bites paired with slaw and bacon to round it up, you can't have enough of this fantastic sandwich. The Beef Brisket is splendid! Not only is it tender, but the serving is generous. You can also try out the standard Southern Styled Chicken Wings, the taste of which is so good that you will come again repeatedly just for them.
What to order: Fried Chicken Sandwich, Beef Brisket, Southern Styled Chicken Wings
Address: 810 Quayside Dr, New Westminster, BC V3M 6B9, Canada
Website | Instagram | Facebook
9. Banh Mi Bar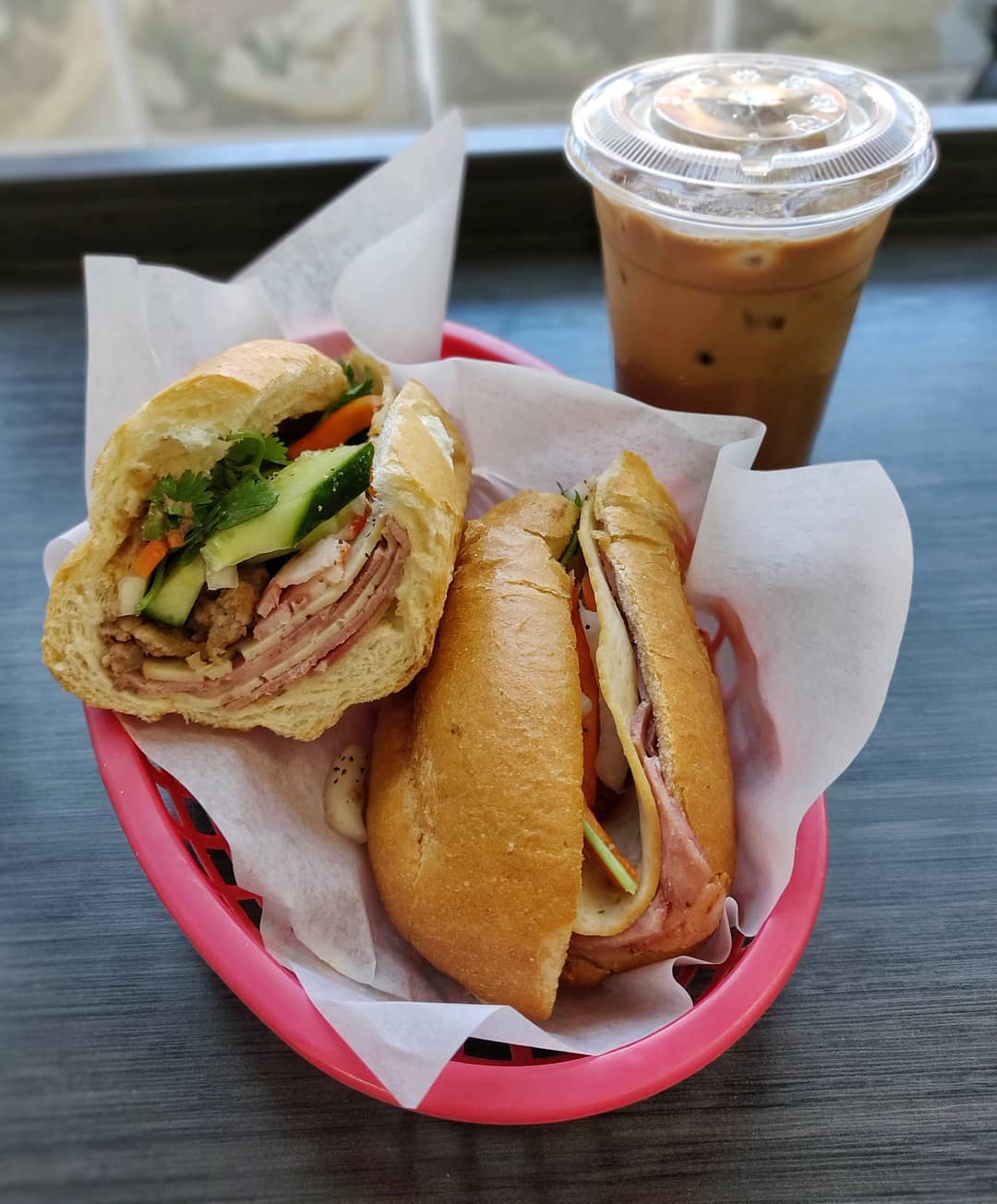 Vietnamese food is something we can have every single day. And that is the exact reason why we love Banh Mi. This pace is entirely dedicated to serving you various authentic and yummy Banh Mi sandwiches. The place is cozy with a great vibe and exceptional services. After all, great food places don't have to be fancy spots! The prices are reasonable, which makes us love this place even more.
They have various menu options, but the House Special sandwich stood out. The sub is loaded with meat and veggies. There is literally not a single bite that was just bread. Pair it up with Siracha sauce for that extra oomph! Oh, and to go with it, order their Ice Coffee which is on the stronger side and will instantly make you feel energized.
What to order: House Special sandwich, Iced Vietnamese Coffee
Address: 722 Carnarvon St, New Westminster, BC V3M 6V4, Canada
8. El Santo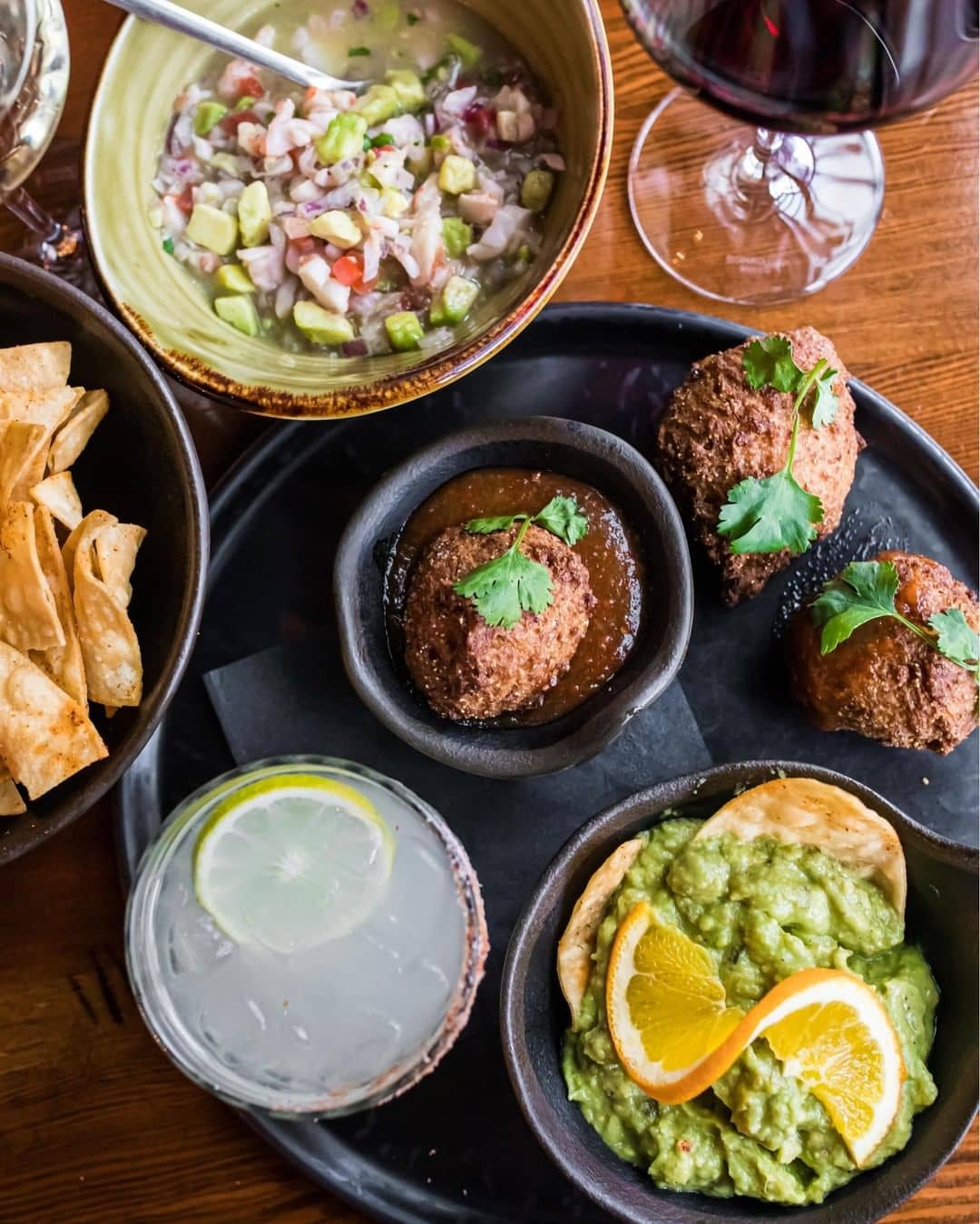 To all the Mexican food lovers out there, El Santo is going to be your spot for stunning Mexican dishes. The interior has a bright color scheme, and the live music elevates your dining experience. The staff members will go out of their way to make sure you are comfortable.
For starters, go for the Beef Tacos, which are overloaded with the stuffing and are just too good to miss out on. From the mains, the one thing that stood out for us was the Carno Ahumada. You'll be surprised by the even distribution of the smoked flavour and the steak's juiciness. Round up your meal with some Churros, which are simply delicious.
So hop into this beautiful space that has got some fantastic creations whilst maintaining authenticity!
What to order: Beef Tacos, Carno Ahumada, Churros
Address: 680 Columbia St, New Westminster, BC V3M 1A9, Canada
Website | Instagram | Facebook
7. Cockney Kings Fish & Chips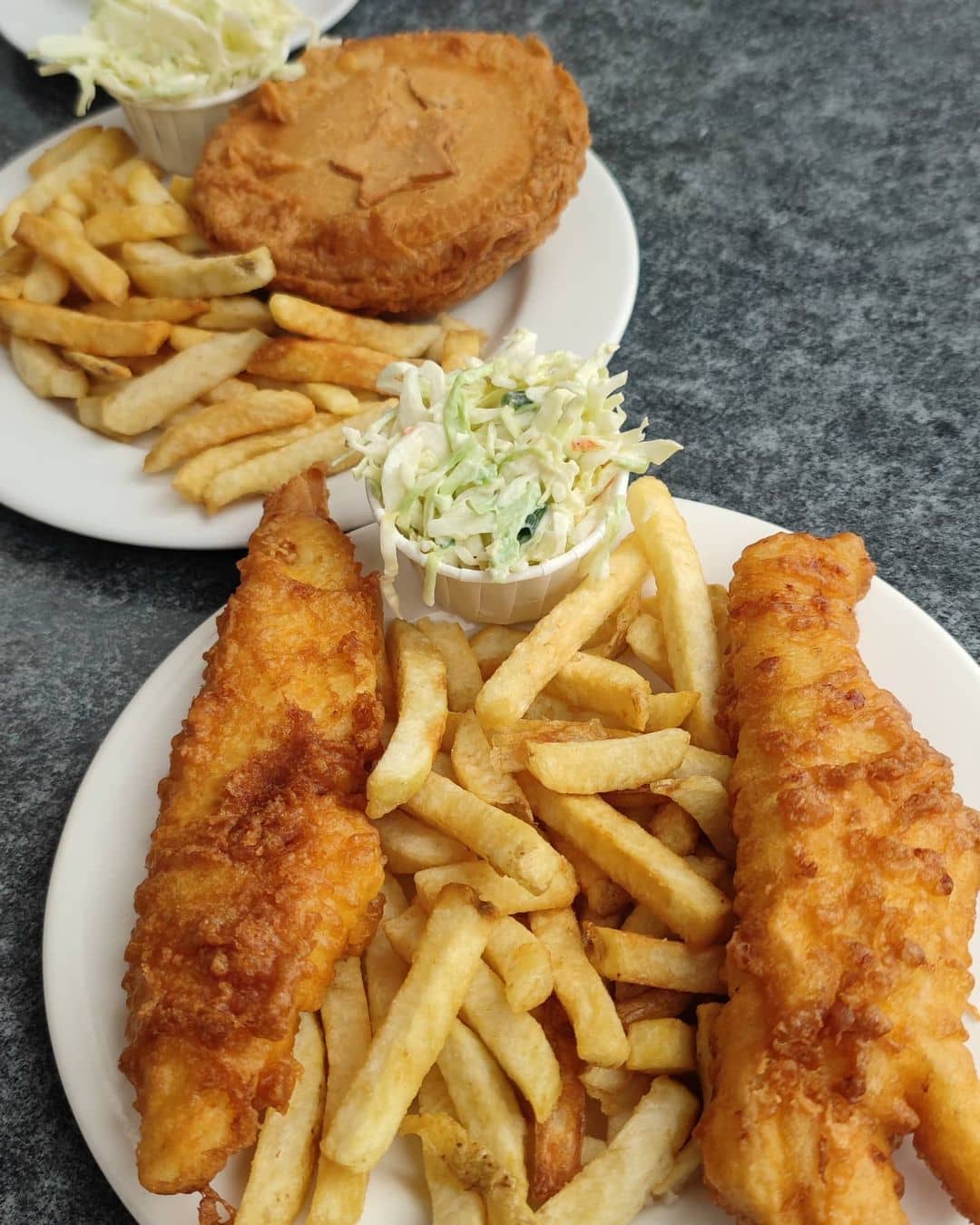 Fish and chips are one of those dishes that is good all year round (in our opinion). So, when you're in New Westminster, try out the Cockney Kings Fish and Chips, which has been awarded as the best fish and chips restaurant in New Westminster. Here you'll find patio sitting, friendly staff, and quick service, you are bound to have a great time here.
Try out the COD Dinner, one of their frequently ordered entrees. The pieces are fresh, the portion size is good, and the batter isn't super thick but super crispy! Fries served alongside it were great and had a nice crunch to them. You can also try the Oyster Dinner, which will hit all the right spots. The oysters were plump and super juicy, just the way we like it.
You can also try their All You Can Eat, a combo of Pollock and chips served and is pretty famous amongst their regular customers.
No-fuss and frills, just some delicious fish and chips!
What to order: COD Dinner, Oyster Dinner, All You Can Eat
Address: 66 10th Street Unit 130 Columbia Square Plaza, New Westminster, BC V3M 1A6, Canada
Website | Instagram | Facebook
6. Co Chau Restaurant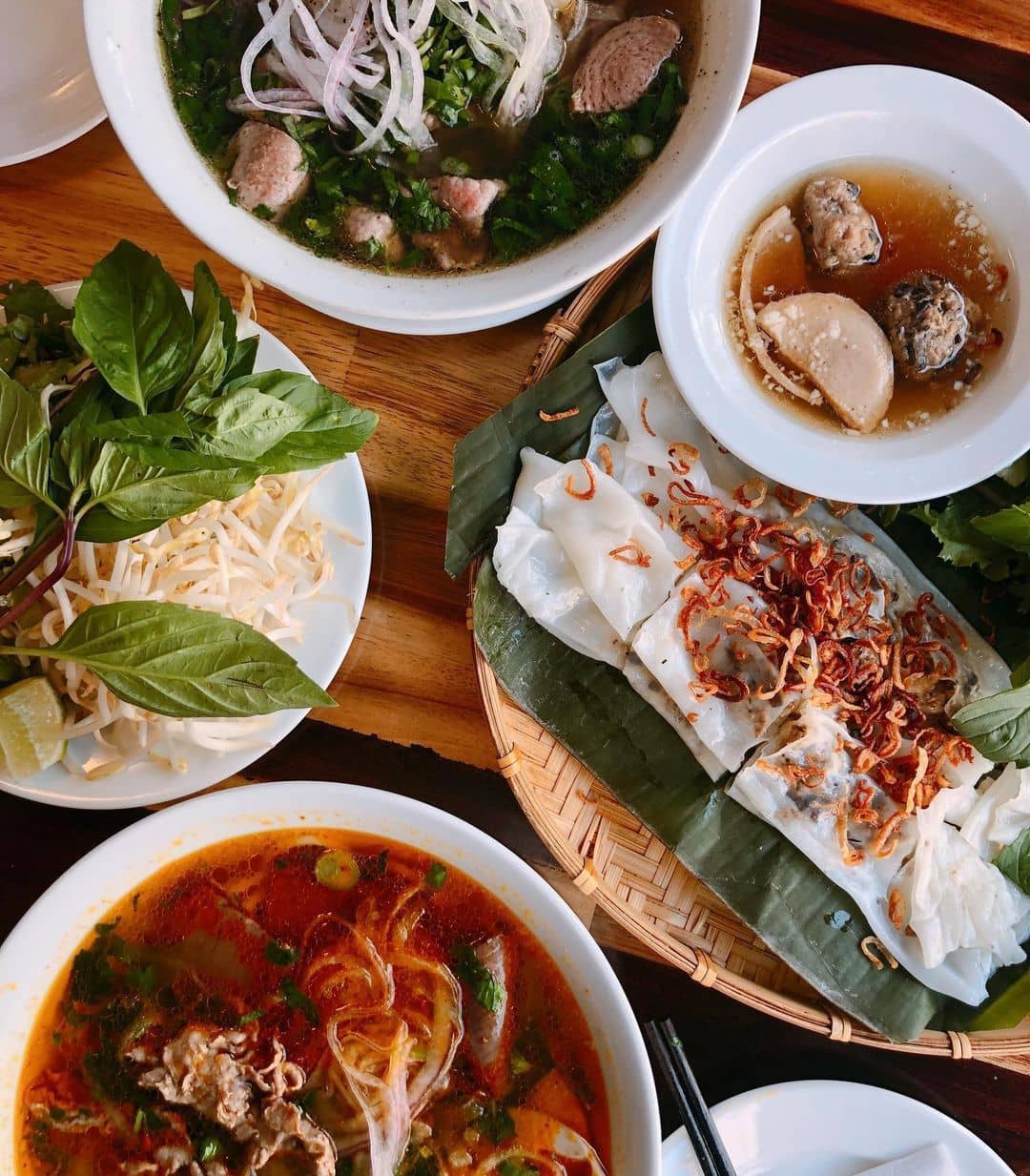 With a tagline that says that they love their customers, Co Chau is actually showcasing their love towards their customers by serving some lip-smacking Vietnamese food. The inside is very spacious and well-decorated, making it a pleasant spot to dine.
In no case should you be missing out on their Chai Gio Chay Spring Rolls, which we like to refer to as a bite of heaven. You'll be surprised by the flavours and the crunchiness of the rolls, so much so that you'll end up ordering it again. For the mains, you could opt for their hearty Co Chau Pho, which will warm your soul, and the broth will surely leave you craving for more.
What to order: Chai Gio Chay Spring Rolls, Co Chau Pho
Address: 522 6th Ave, New Westminster, BC V3L 1V3, Canada
Website | Instagram | Facebook
5. Patsara Thai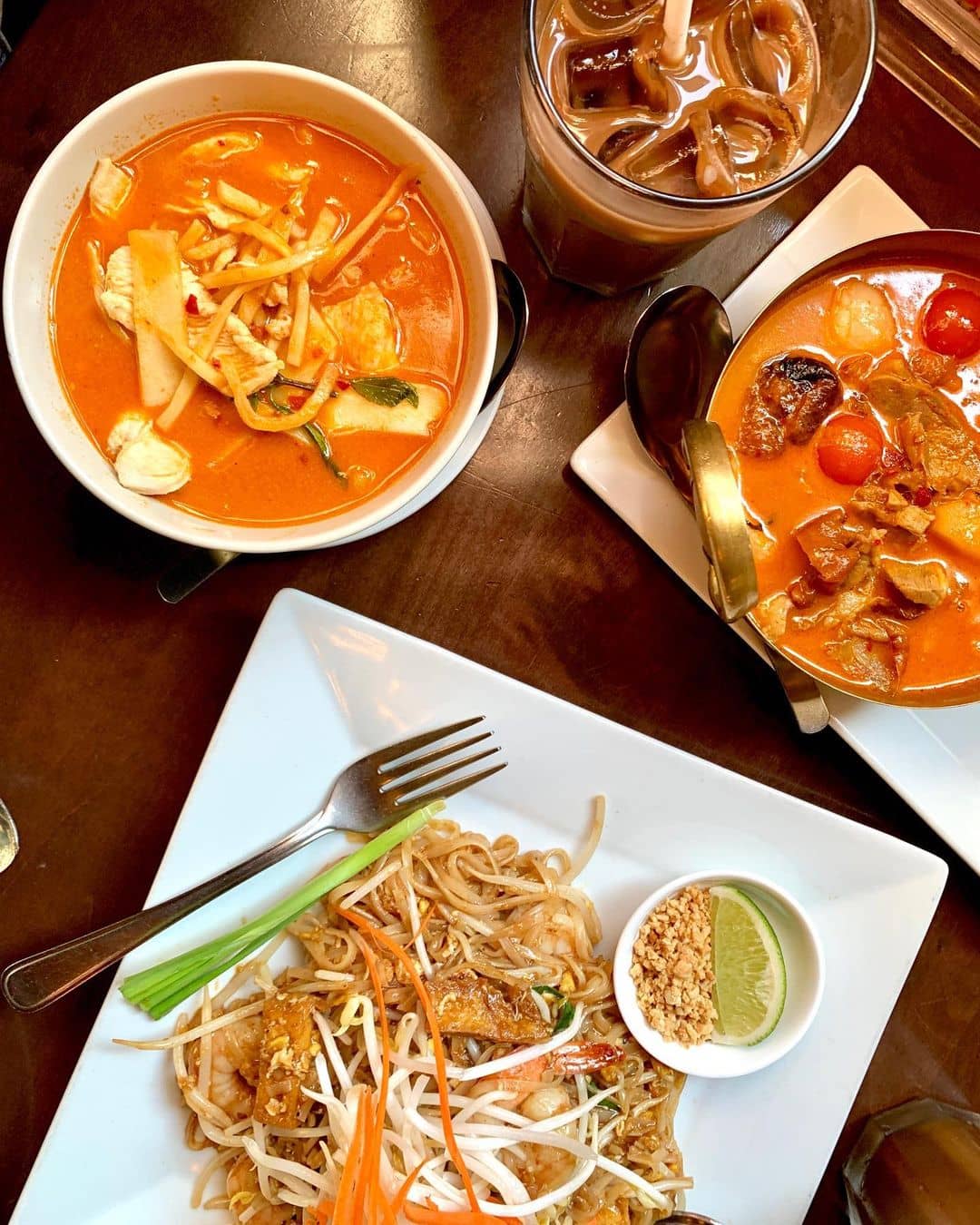 Is it even possible for us to curate a list without mentioning a restaurant that serves authentic Thai food? Well, No! Patsara is a must-try! We love how this place looks like a cute purple box from the outside, but on the inside, it has an upscale interior with gold undertones and even a pretty wall waterfall. To some, this place even replicates the flavours, and the ambiance found on the streets of Thailand.
You can have the standard Pad Thai for the mains, which is not just YUM but is overloaded with veggies, making it one of the best dishes on their menu. If not Pad Thai, the Coconut Rice is excellent with the perfect amount of sweetness. Or you could just have their Spicy Drunken Noodles, which is nothing less than a treat to your taste buds.
Don't forget to look at their daily specials, which are always something unique and delicious!
What to order: Pad Thai, Coconut Rice, Spicy Drunken Noodles
Address: 528 Carnarvon St, New Westminster, BC V3L 1C4, Canada
4. Longtail Kitchen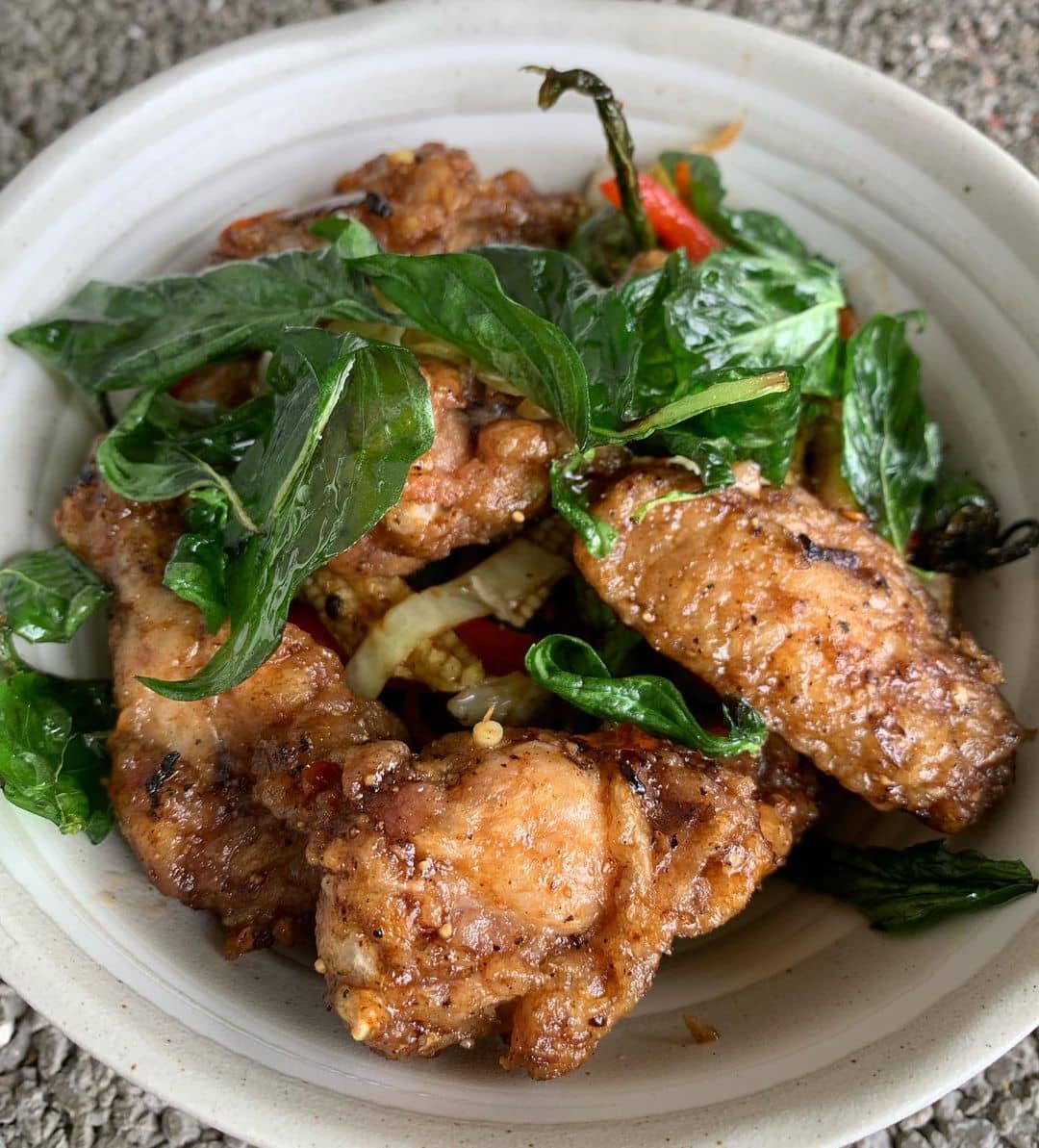 Tucked away in the River Market, Longtail Kitchen is where you head to if you're craving some Asian street food. The best part is that they have given a modern twist to the dishes while maintaining the traditional flavour. The interior is very aesthetic and will indeed find a place on your Instagram. They even have a small patio, which will make your dining experience memorable.
Please your palate with their ever-amazing Chicken Wings, crispy and seasoned to perfection. Seriously you cannot skip on them, they are literally the crowd's favorite.
Another dish locals are obsessed with is the Gai Lan & Pork Belly, which has nice pork chunks with caramel flavor. You can also have the Pad Thai Prawns for the mains, which are medium spicy and give the dish the perfect kick.
What to order: Chicken Wings, Gai Lan & Pork Belly, Pad Thai Prawns
Address: 116 810 Quayside Drive, New Westminster, BC V3M 6B9, Canada
Website | Instagram | Facebook
3. Piva Modern Italian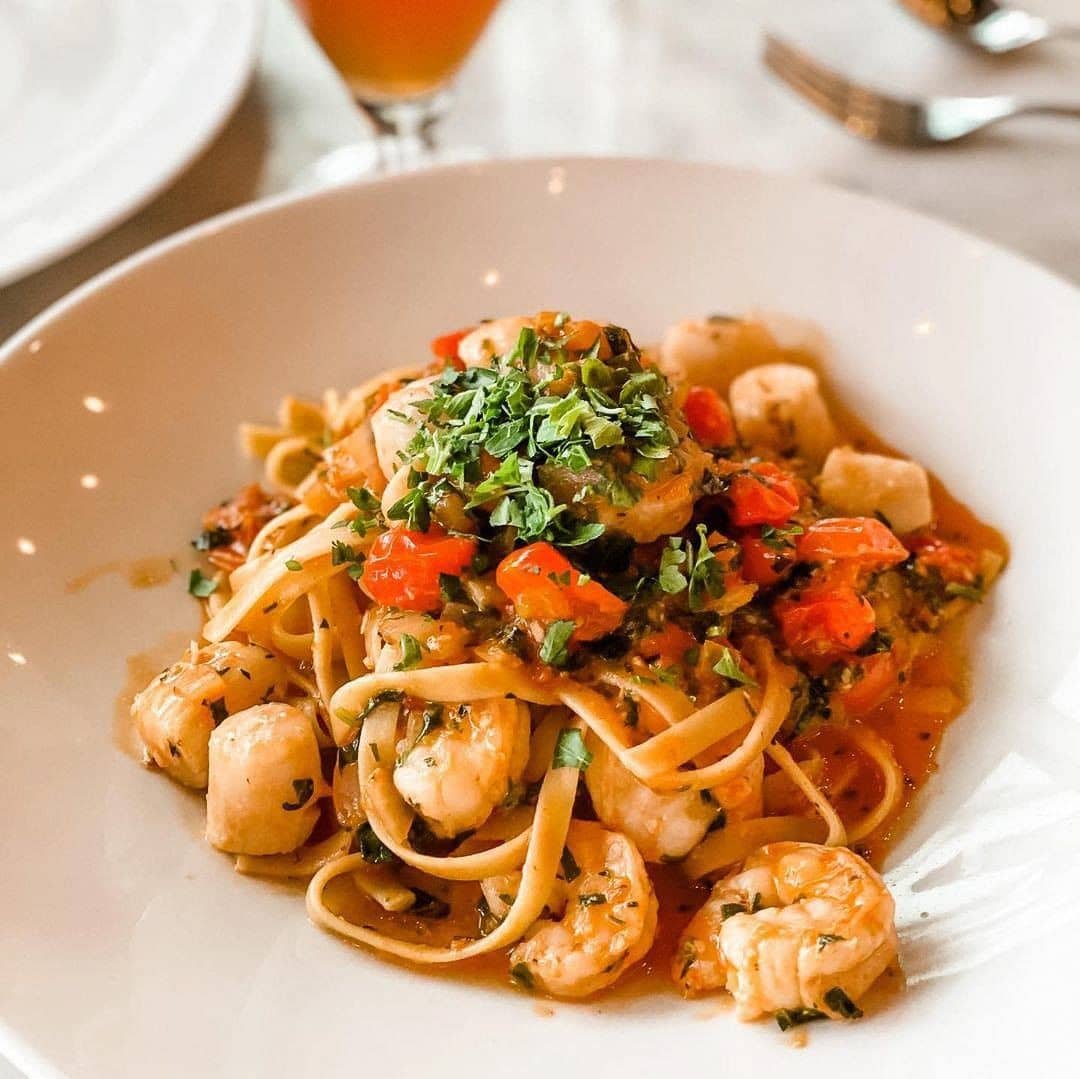 Piva is a contemporary restaurant offering modern Italian dishes with the finest ingredients sourced locally. The interior is white with shades of brown-a combination which gives a classic yet classy look. So bring your family and experience the tradition and the flavors of Italy right on the streets of Westminster!
For starters, try out the heavenly Arancini, which melts in your mouth, or the Wild Boar, which is just incredible. For the mains, try out their Lamb, which is served with pleasant fig demi-glace and crispy brussels sprouts. Keep some room for the desserts because you cannot miss out on the Chef Creation, a truly unique creation.
What to order: Arancini, Wild Boar, Lamb, Chef Creation
Address: 787 Columbia St, New Westminster, BC V3M 1B6, Canada
Website | Instagram | Facebook
2. Wild Thyme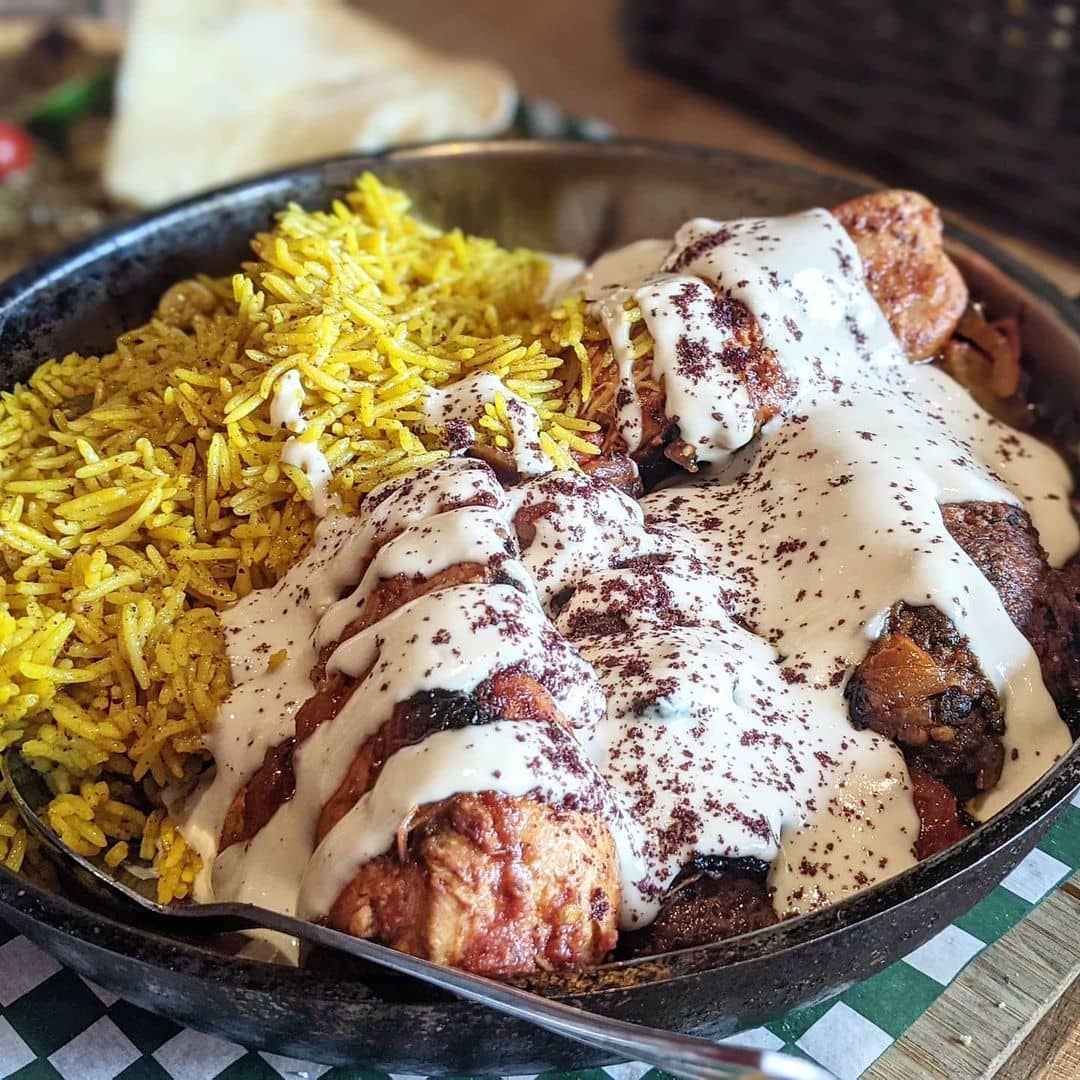 Head to Wild Thyme whenever you are in the mood for some Lebanese food, and we assure you that you will fall in love with this as soon as you enter. With a cozy patio sitting and insides which has the lingering aroma of food, Wild Thyme is a hole in the wall that shouldn't be missed out on. The complimentary tea with bread and dips did an excellent job displaying the owner's affection towards the customers.
Order the Lahmajoum, typically a fresh bread filled with beef stuffing. The chef has done outstanding work at striking the right balance of the flavors and the richness level. The dish was served with Hummus and veggies, making it a wholesome dish. After that, we had the Kafta and rice, which was insanely delicious. The chicken is tender and flavorful, making the dish an instant hit for us. The portion size is generous and with Pita and various dips.
What to order: Lahmajoum, Kafta, and rice
Address: 705 12th St, New Westminster, BC V3M 4J7, Canada
1. Artusi Restaurant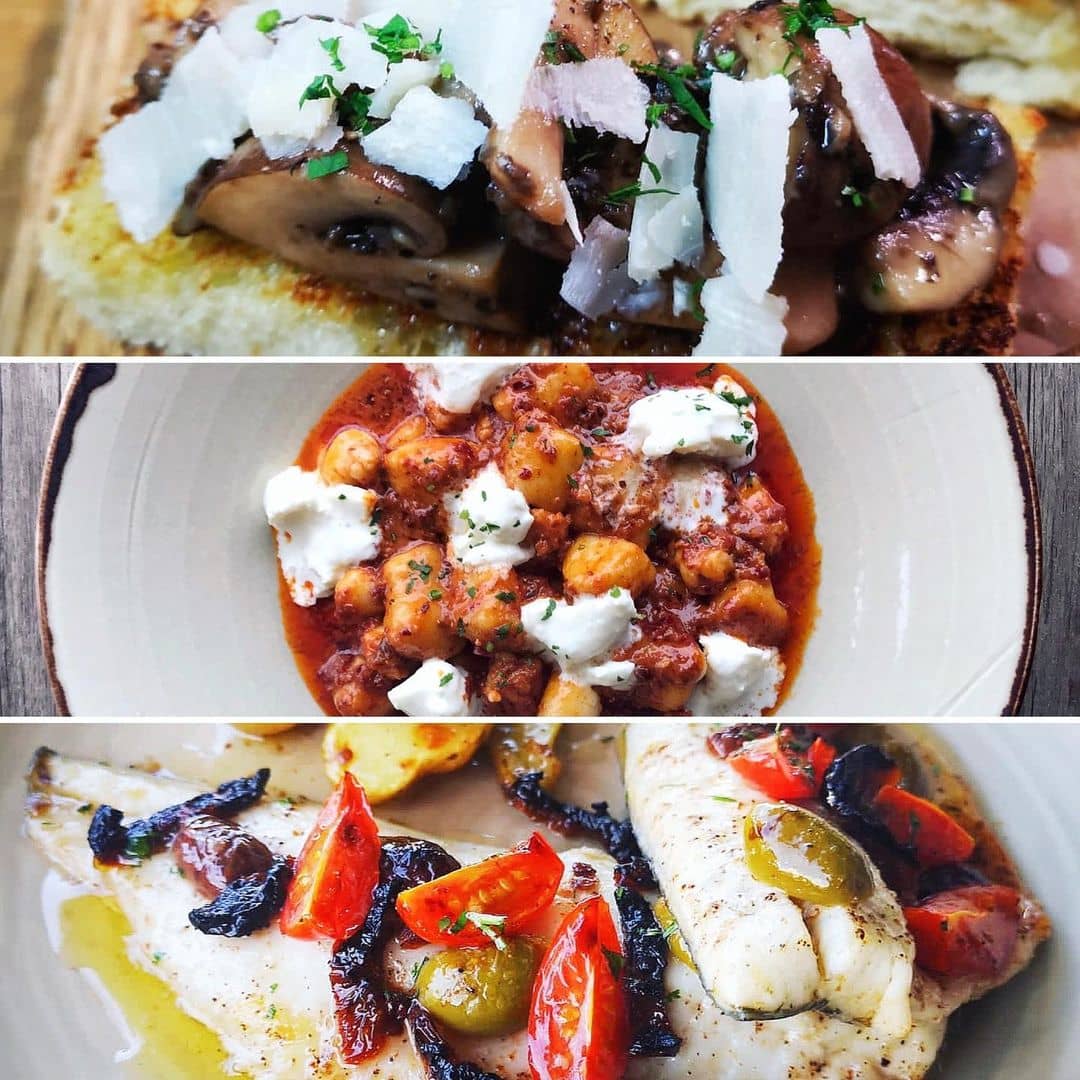 Inspired by the culture of Italian cuisine, Artusi is here to serve you some lip-smacking Italian dishes with a hint of modern flavor. The services are genuinely lovely. From soothing music to the art on the walls and the elegant plating, the owners have put in efforts in every small detail to make your dining experience a memorable one.
For the starters, you can have one of the most frequent order dishes, Carpaccio Di Manzo, which is to die for. The tender beef paired with Gnocchi will surely bring you back to this place. Or you can even try their Capesante Al Rosso, which are finely cooked scallops served with Njuda and Veal salad. The wine list has something for everyone. So pair your food with a drink of your choice, and you are in for a beautiful dining experience.
What to order: Carpaccio Di Manzo, Capesante Al Rosso
Address: 412 6th St, New Westminster, BC V3L 3B2, Canada
Website | Instagram | Facebook
So that was our take on the best New Westminister restaurants, and we hope that you will try them out soon.
Next you can check out the restaurants in Burnaby, which will surely leave you feeling delighted!
The following two tabs change content below.
Noms Magazine
Noms Magazine is a food lifestyle publication based in Vancouver. Our goal is to help you easily find the best food and things to do in the city!
Latest posts by Noms Magazine (see all)