Known for its beautiful vineyards, pleasant climate, and stunning views, Penticton is a perfect destination for a getaway. But you know what adds to the charm of this beautiful place? A variety of delicious cuisines that are served by the restaurants here.
From unique Sushi places to heartwarming Turkish food, Penticton has something for everyone. So, here we have compiled the list of the twelve best Penticton restaurants you should try out.
Without much ado, let's get straight into it!
12. Sushi Heaven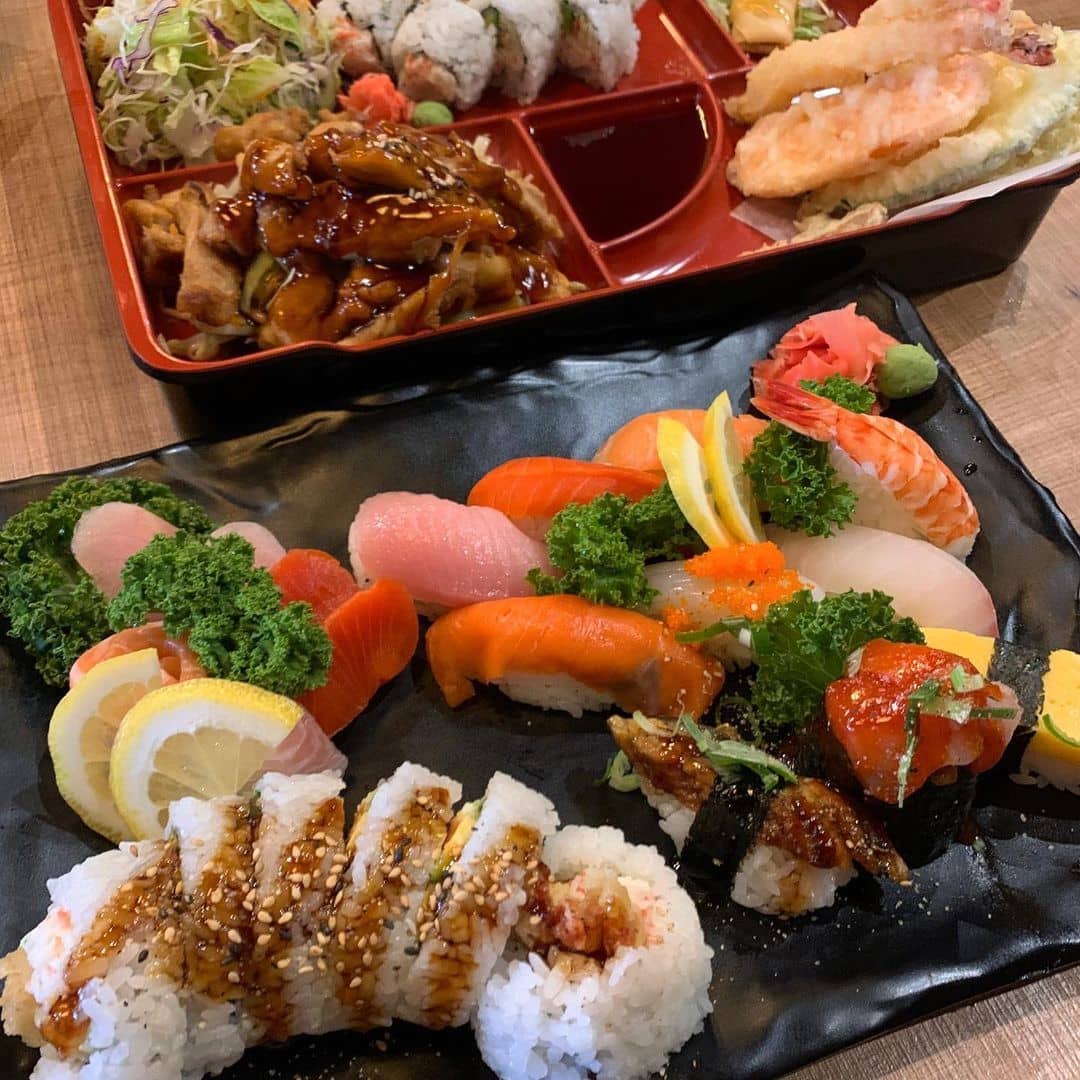 Is it possible to say no to Japanese food? Not really. So if you are in Penticton, and want to get your hands on some delicious Japanese cuisine, head to Sushi Heaven. Delicious dishes, stunning presentation, and super-friendly staff truly make this place heaven.
Start with a bowl of miso soup, and for the mains, you can have their Spicy Chicken Teriyaki, which will feed your soul. This place has got some fantastic combos, and we highly recommend you their Heaven Special Combo. The portion size honestly is so good that you might not be able to finish it!
What to order: Miso soup, Spicy Chicken Teriyaki, Heaven Special Combo
Address: 110-564 Main Street, Penticton, BC V2A 5C7
Website | Instagram | Facebook
11. Gusto Ferrari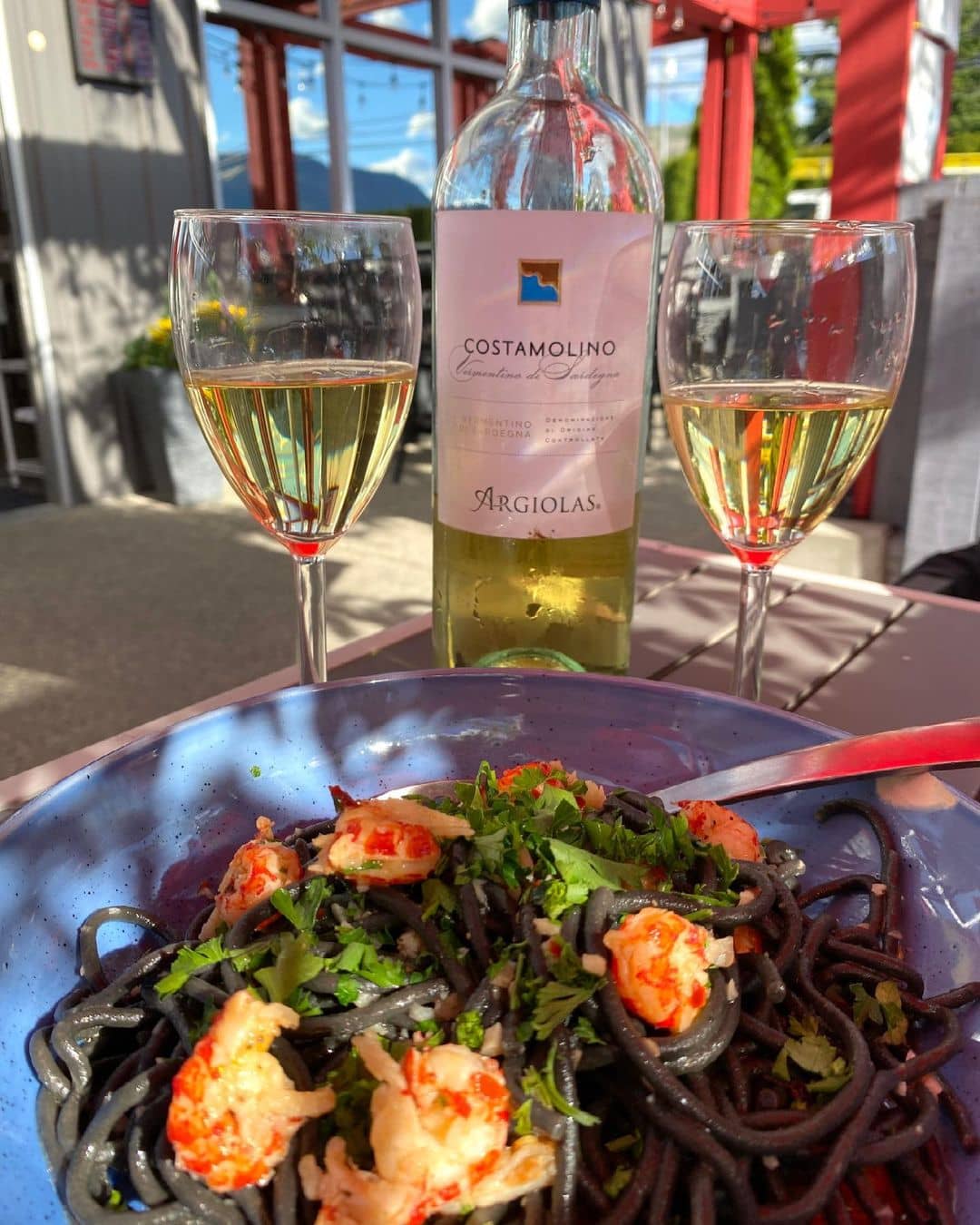 Finding this family-owned Italian restaurant in Penticton is no less than a blessing for us! Authentic dishes made with homegrown veggies and hand-made dough perfectly replicate the flavours of Italy. The place has a lovely homely vibe, making it a go-to spot for every resident here.
Try their famous Seafood With Squid Ink Pasta, which will surely be a memorable experience. And in no case should you be missing out on their Quattro Formaggio Pizza, which has a nice thin crust and a sauce that is so good that we can't even stress upon it enough!
What to order: Seafood With Squid Ink Pasta, Quattro Formaggio Pizza
Address: 201 Okanagan Ave E, Penticton, BC V2A 3J8
10. Cleopatra Café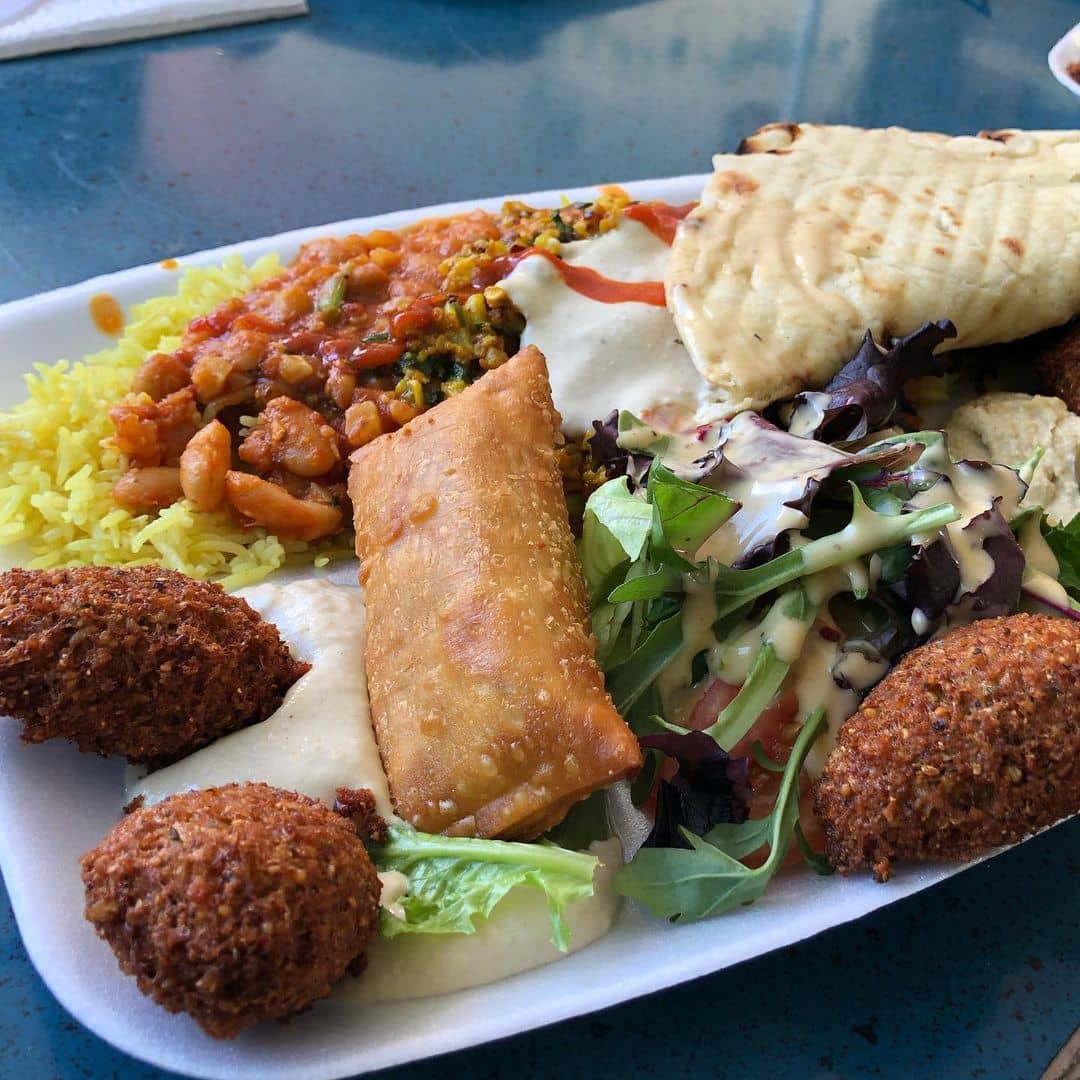 Yet another hidden gem of the town, this cute little cafe is known for the delicious Mediterranean food and a beautiful patio with sunny and shady sitting. After all, enjoying your food amidst nature is one of the best things to do, isn't it?
So if you are planning to have a quick bite, try their chicken shawarma which will immediately take you back to the streets of Turkey. The Donair Platter? It is to die for! The flavor, the texture, and the quantity are everything on point. Their Hummus is nothing less than a jackpot.
What to order: Chicken Shawarma, Donair Platter, Hummus
Address: 102-786 Westminster Ave W, Penticton, BC V2A 1K8, Canada
9. BRODO Kitchen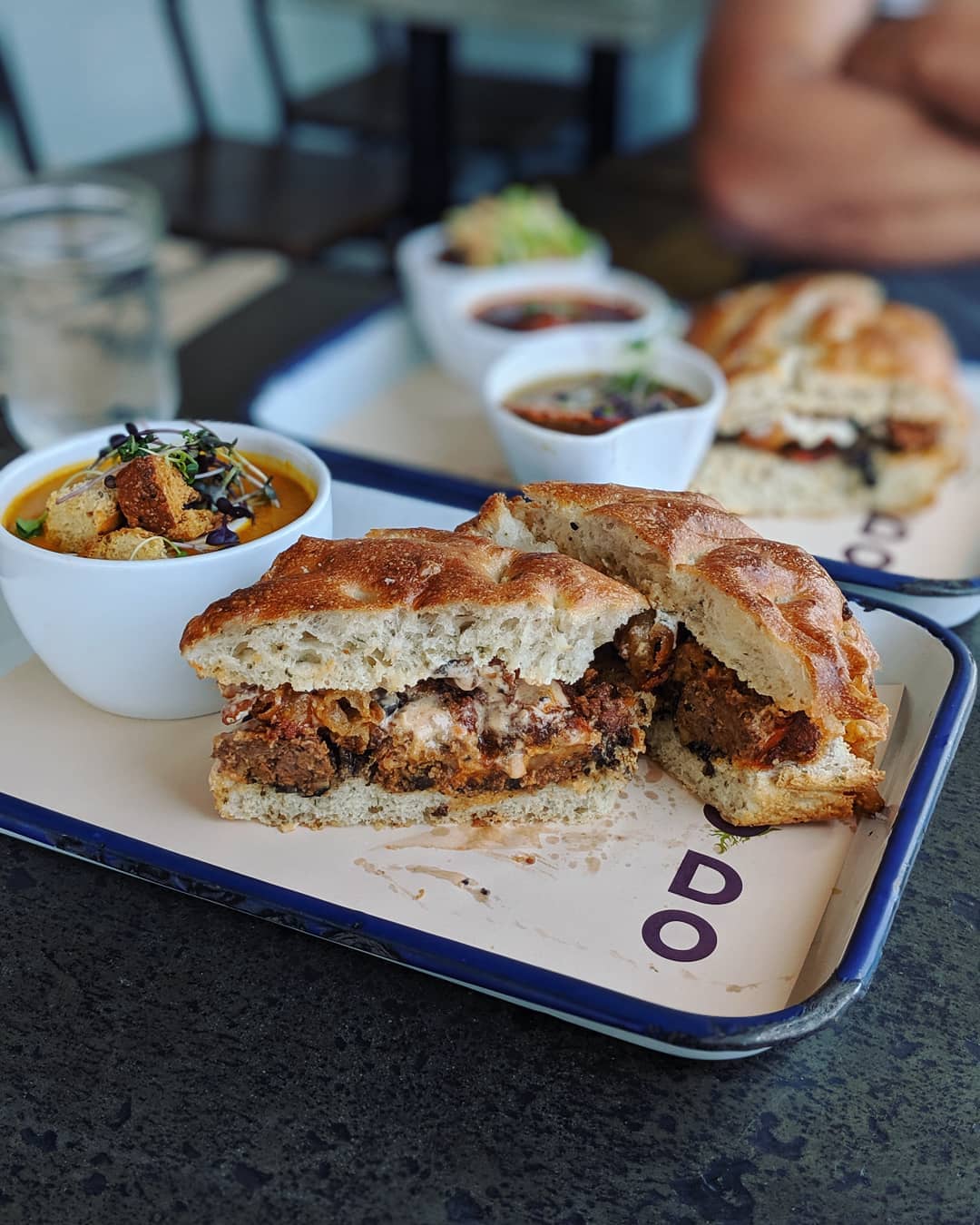 Brodo is an Italian term for Broth, and that is exactly what this restaurant is all about. So whenever you fancy a bowl of soup that warms your soul with some salad or a sandwich, stop by this rustic-chic restaurant that showcases the seasonal flavors in an undeniably beautiful way. Not just that, each of the dishes has freshly sourced ingredients, the results of which are delicious!
The Tomato Parmesan Soup has a great flavor and is garnished with some Basil cream, making the flavours pop. They also have specials, and we were lucky to have tasted their Creamy Baked Potato Soup. This soup was light and indeed a feast for us, quite contradictory to its name. From the sandwiches, try their Meatball Sandwich, which definitely cuts above any other sandwich offered here!
If you can't decide on the soup, the Flight Of Soup lets you order three different types of soup, making it an instant hit, especially amongst the indecisive people who want to try multiple soups out.
What to order: Tomato Parmesan Soup, Creamy Baked Potato Soup, Meatball Sandwich
Address: 483 Main Street, Penticton, BC V2A 5C4
Website | Instagram | Facebook
8. Wild Scallion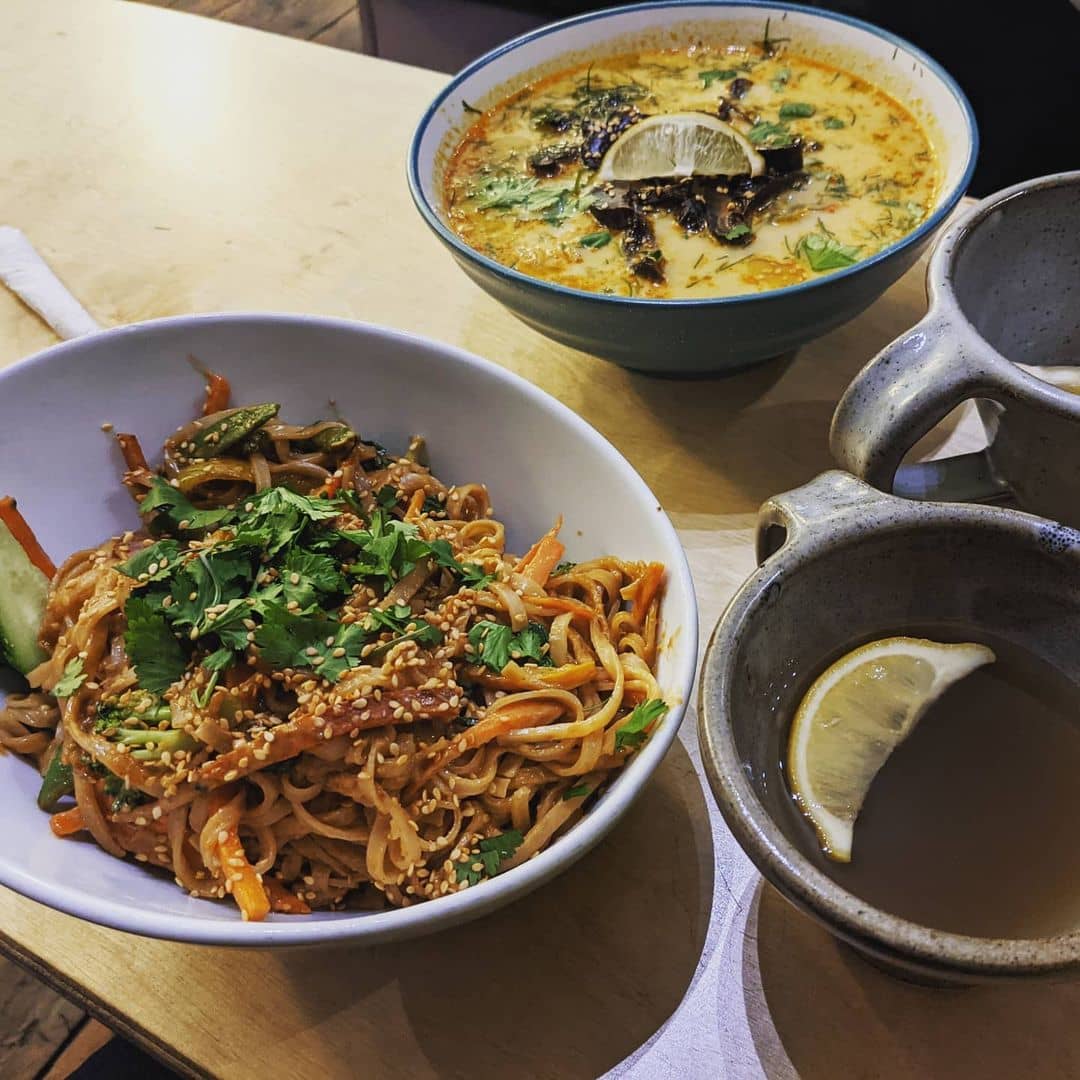 Wild Scallions is a mandatory stop if you crave Asian food. With a hip atmosphere, pictures hung on walls, and a beautiful patio to sit by and watch the beautiful street, this place turns a simple outing into a feast. Oh, and If you are a vegetarian or a vegan option, then this place is undoubtedly going to be one of your favorites! The best part is the staff is very accommodating and will even help you decide the dishes.
With plenty of excellent options that this place offers, the Teriyaki Chicken Salad Rolls is going to blow your mind away with its impeccable flavors and crispiness. We recommend the irresistible Malaysian Green Curry served with cabbage slaw and rice for vegans.
What to order: Teriyaki Chicken Salad Rolls, Malaysian Green Curry
Address: 75 Front Street, Penticton, BC V2A 1H2
7. Loki's Garage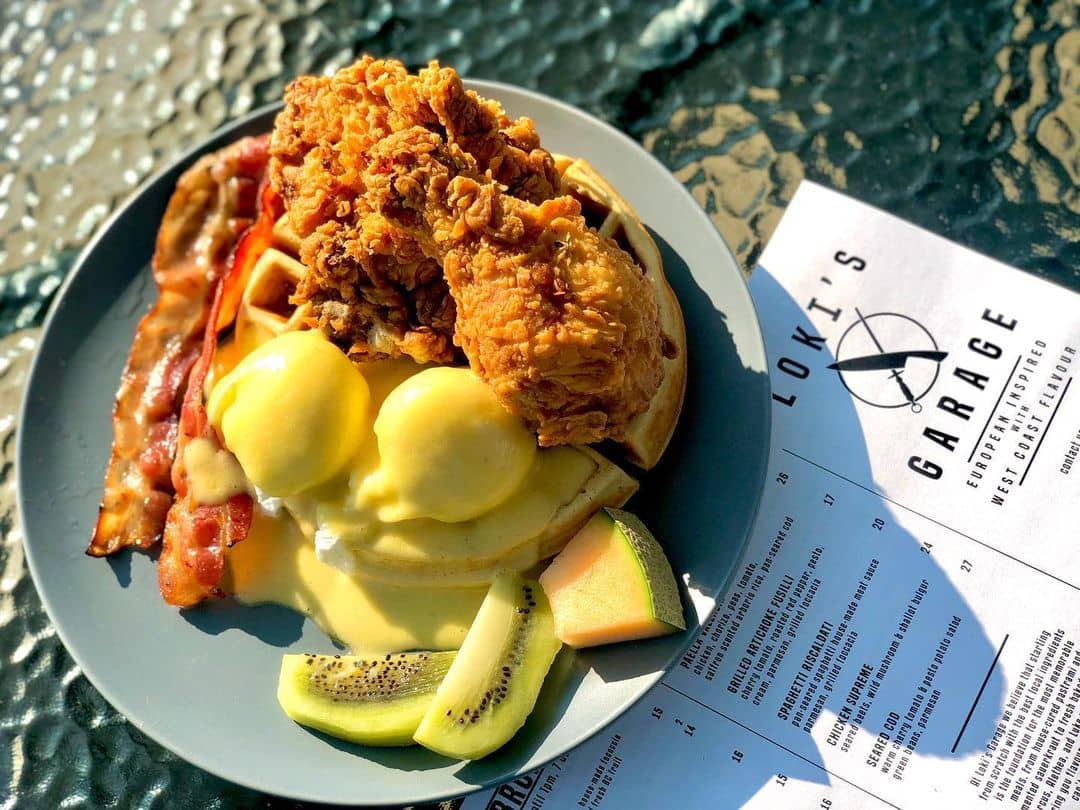 Loki's Garage is here to satisfy your cravings with its irresistible food by giving a western touch to European cuisine. The modern touch to its backdrop turns this place into a classy one. The chef has just one ideology- to bring you the flavors and experience that you can't find anywhere else. And let us tell you- they seem to be doing that just right.
Stop by this converted garage for some delicious Weezy wings served with some bomb hot sauce, and the Chicken And Waffles will surely make your day. The dish has so many elements that, when combined, makes it a meal hard to resist!
What to order: Weezy Wings, Chicken And Waffles
Address: 52 Front Street 84, Penticton, BC V2A 1H1
Website | Instagram | Facebook 
6. Bogner's of Penticton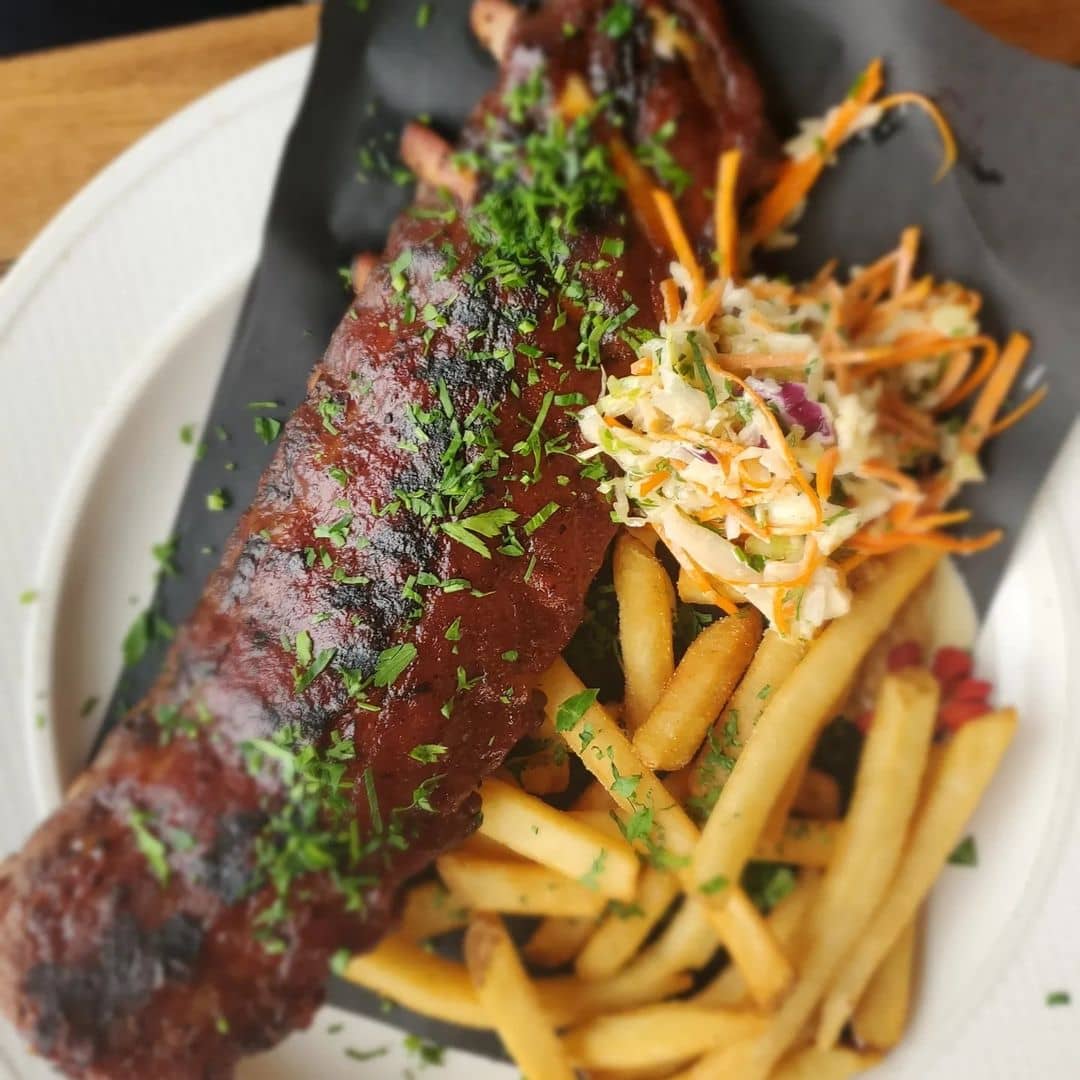 Time to have some iconic dishes at this forty-year-old gem of Penticton. What fascinates us the most is that this place is amidst the vegetable farms. A quaint patio decorated with fairy lights makes this place magical.
If you are a seafood lover, try out the Grilled Salmon and the Curried Shrimp. It is so yummy that you would resist yourself from licking the plate. Next up is the Lamb Shank, which is indeed a treat to our taste buds. If you have no room left for dessert, then make one because you cannot miss out on their absolutely delicious and ever comforting Chocolate cake with Ganache.
The place has got a great wine list, and that's nothing less than a cherry on top!
What to order: Grilled Salmon and the Curried Shrimp, Lamb Shank, Chocolate cake with Ganache
Address: 302 Eckhardt Ave W, Penticton, BC V2A 2A9, Canada
5. Salty's Beach House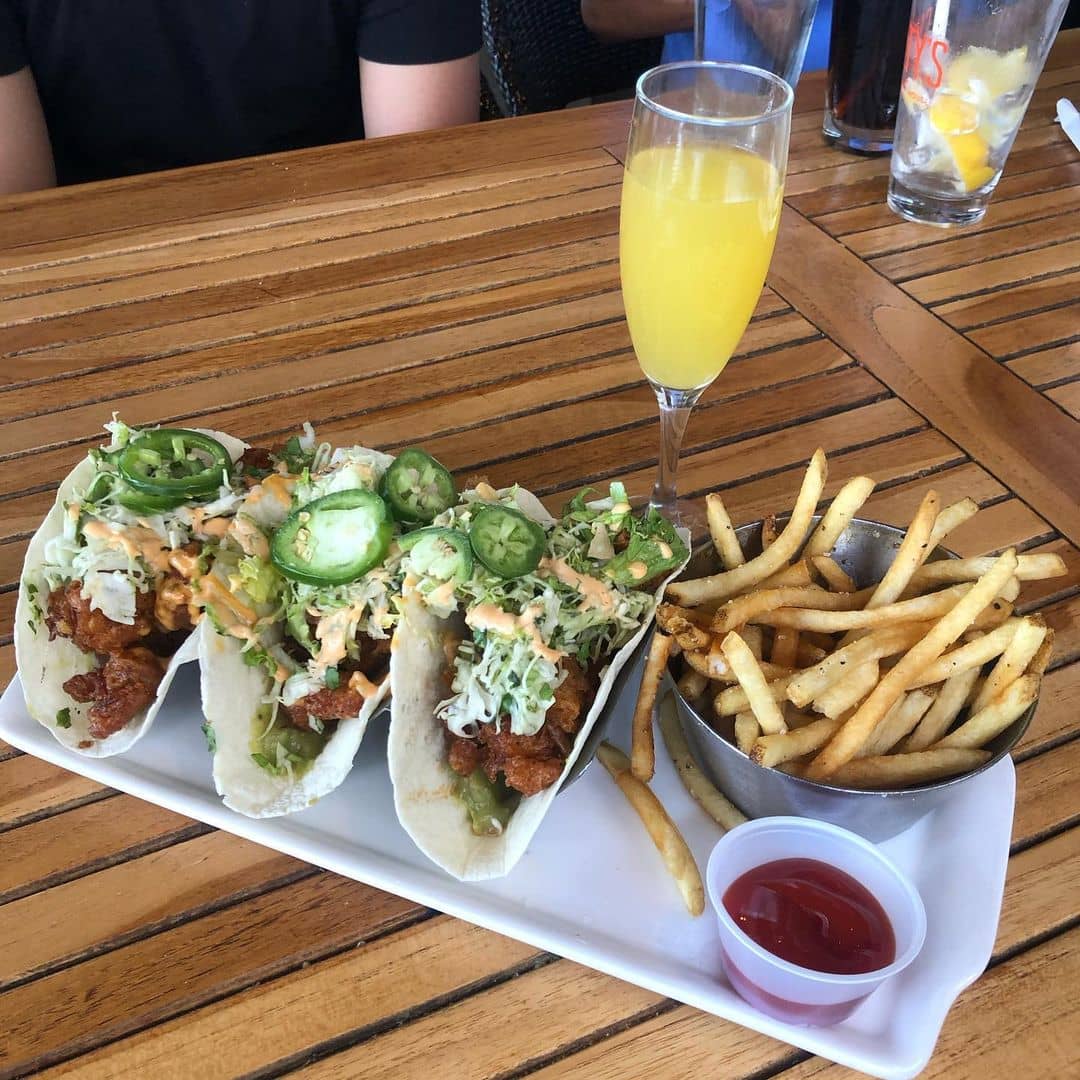 The name says it all! This restaurant has a fantastic view of the waters, and the entire area is lightened up, which gives out such a beautiful and aesthetic vibe to the whole place. We bet that this place will surely find a place on your Instagram!
Have a look at the menu, and you will be impressed by the varieties that they have got to offer. Their Fish Tacos are among the most popular entrees and for all the right reasons. You can try their Fisherman's Pot from the main course, which has a creative Thai flavor and is yet another hit amongst the customers.
What to order: Fish Tacos, Fisherman's Pot
Address: 1000 Lakeshore Dr. W, Penticton, BC V2A 1C1, Canada
Website | Instagram | Facebook 
4. Happiness Thai Restaurant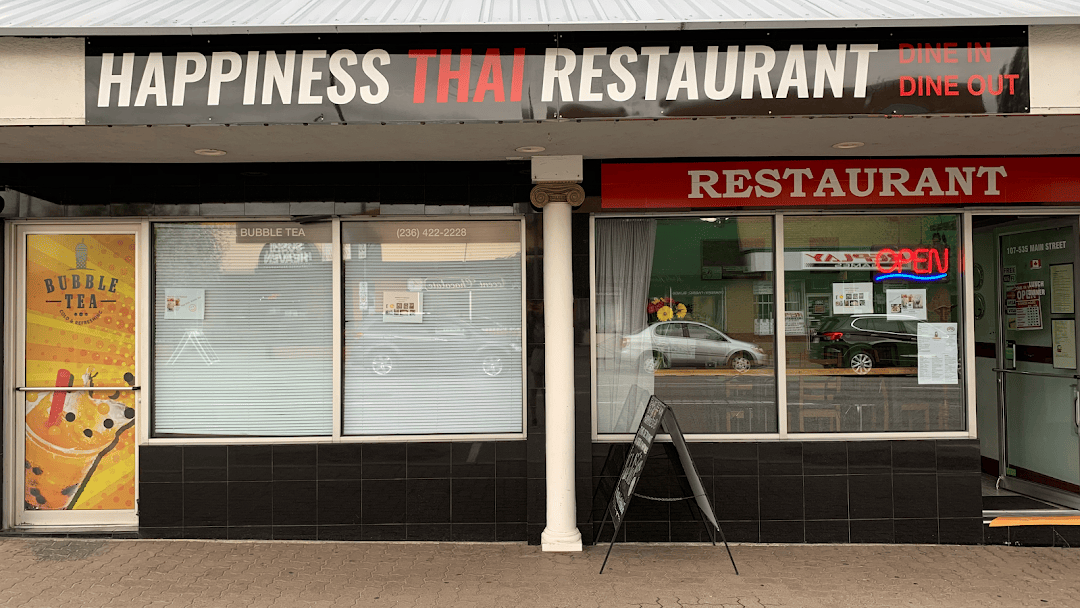 Located on the main street, this restaurant spreads happiness by serving some of the most authentic Thai dishes. This place is a perfect spot for a relaxed outing. After all, nothing beats the fun of a casual dining experience.
We are obsessed with their Tom Kha Gai Soup, a bowl of pure magic. Also, It's time to get high on happiness with their Drunken Noodles. Loaded with veggies and chicken, every single bite of the noodles is a burst of flavors. But, if you are in the mood to have something more standard, then the Thai Pai is here to please your buds.
What to order: Tom Kha Gai Soup, Drunken Noodles, Thai Pai
Address: 107 535 Main Street, Penticton, BC V2A 5C6, Canada
3. Polish Bistro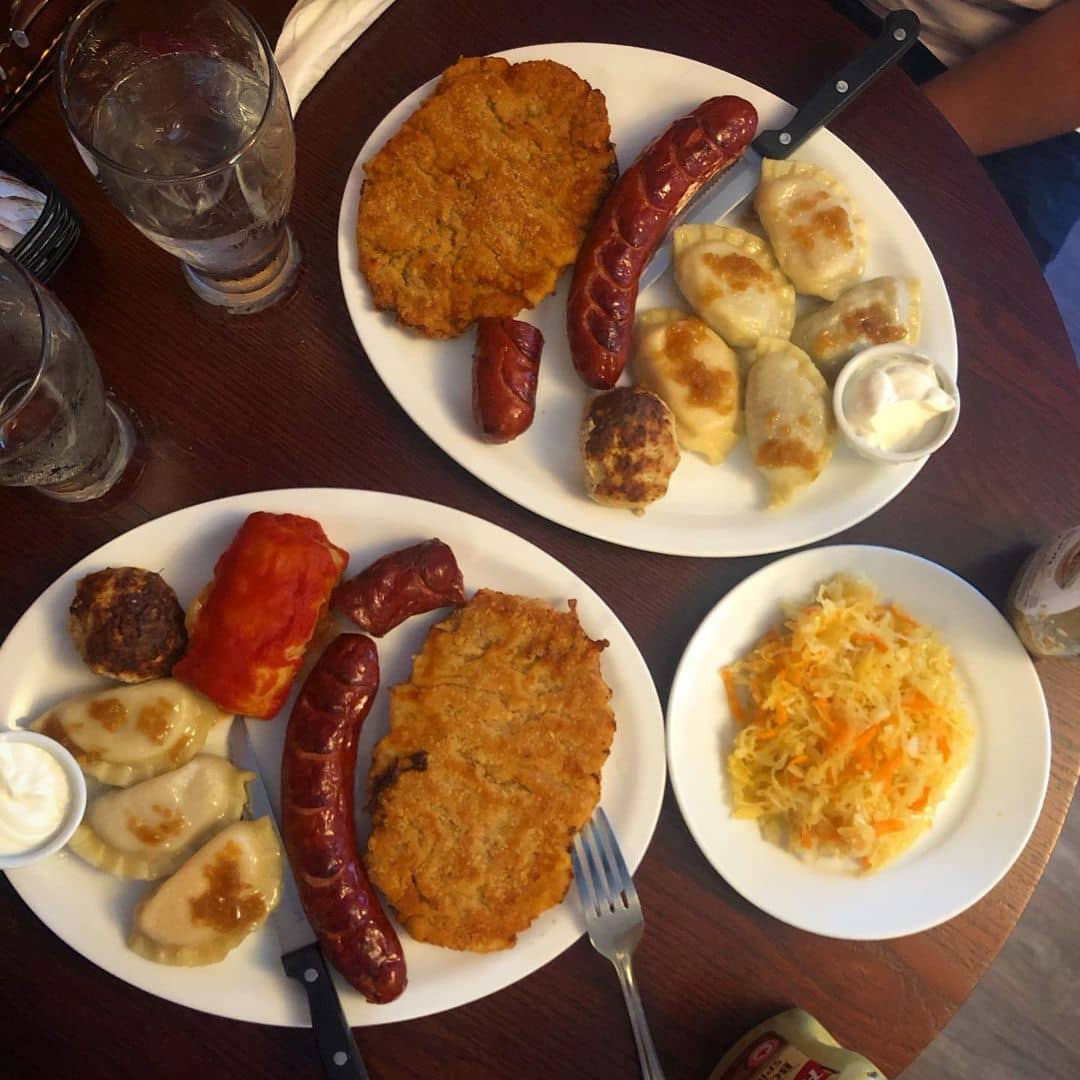 A must-visit in Penticton, Polish is all about serving ethnic Polish dishes and is a true synonym of comfort homemade food. What makes it more remarkable is that the hosts are gracious and attentive. The owners have even put up pictures from Poland, which gives you a glimpse into their culture.
The Schnitzel is hands down the best on their menu. Some customers even claimed that the flavor is a replica of what you would find in Poland. Moreover, their Cabbage rolls are tender, and the stuffing is too good to miss out. Wild Blueberry Pierogies served with lightly sweetened sour cream is a dessert that will immediately find a place in your heart!
What to order: Schnitzel, Cabbage Rolls, Pierogies
Address: 65 Nanaimo Ave E, Penticton, BC V2A 1M1, Canada
2. Elma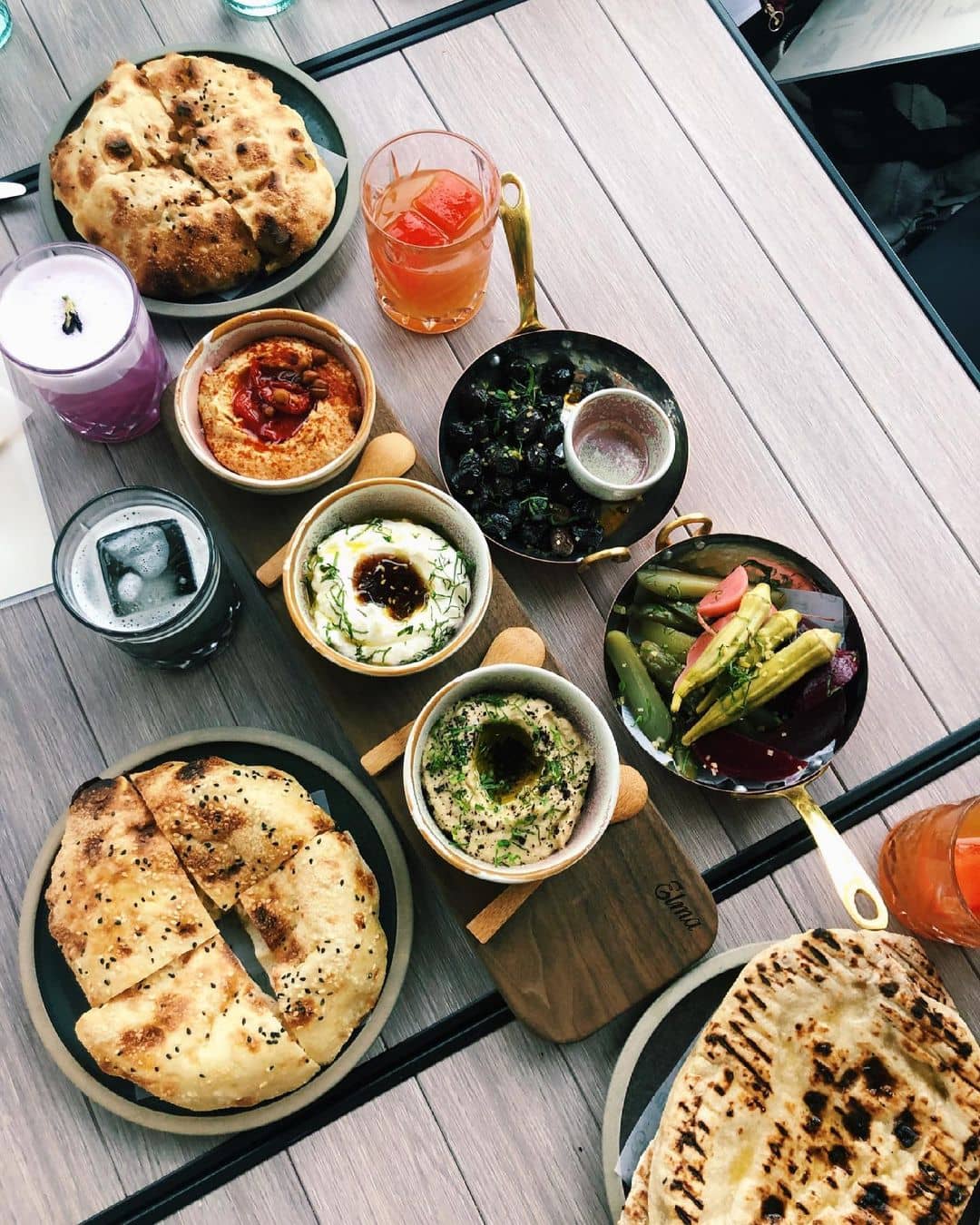 Located on the scenic lake of Okanagan, Elma is popular amongst the locals for its authentic Turkish dishes. From the tiles to lighting, everything has been sourced from Turkey adds to the dining experience and highlights the magnificent backdrop. Overall, the atmosphere is high-end and ideal for all your important days!
The menu has got outstanding options and will leave you in a daze. That's why we are leaving you with some suggestions. The flavours of Turkish Fried Chicken are what every chicken lover could dream of! Tender, perfectly spiced, and seasoned to perfection is what makes this dish one of its kind. The Lamb Shank, essentially a burnt eggplant, is simply delicious. For drinks, we had ordered the Caesar Cocktail and A Lara Bench, both of which were outstanding in their own different ways!
What to order: Turkish Fried Chicken, The Lamb Shank, Caesar Cocktail and A Lara Bench
Address: 994 Lakeshore Dr. W, Penticton, BC V2A 1C1, Canada
Website | Instagram | Facebook 
1. The Nest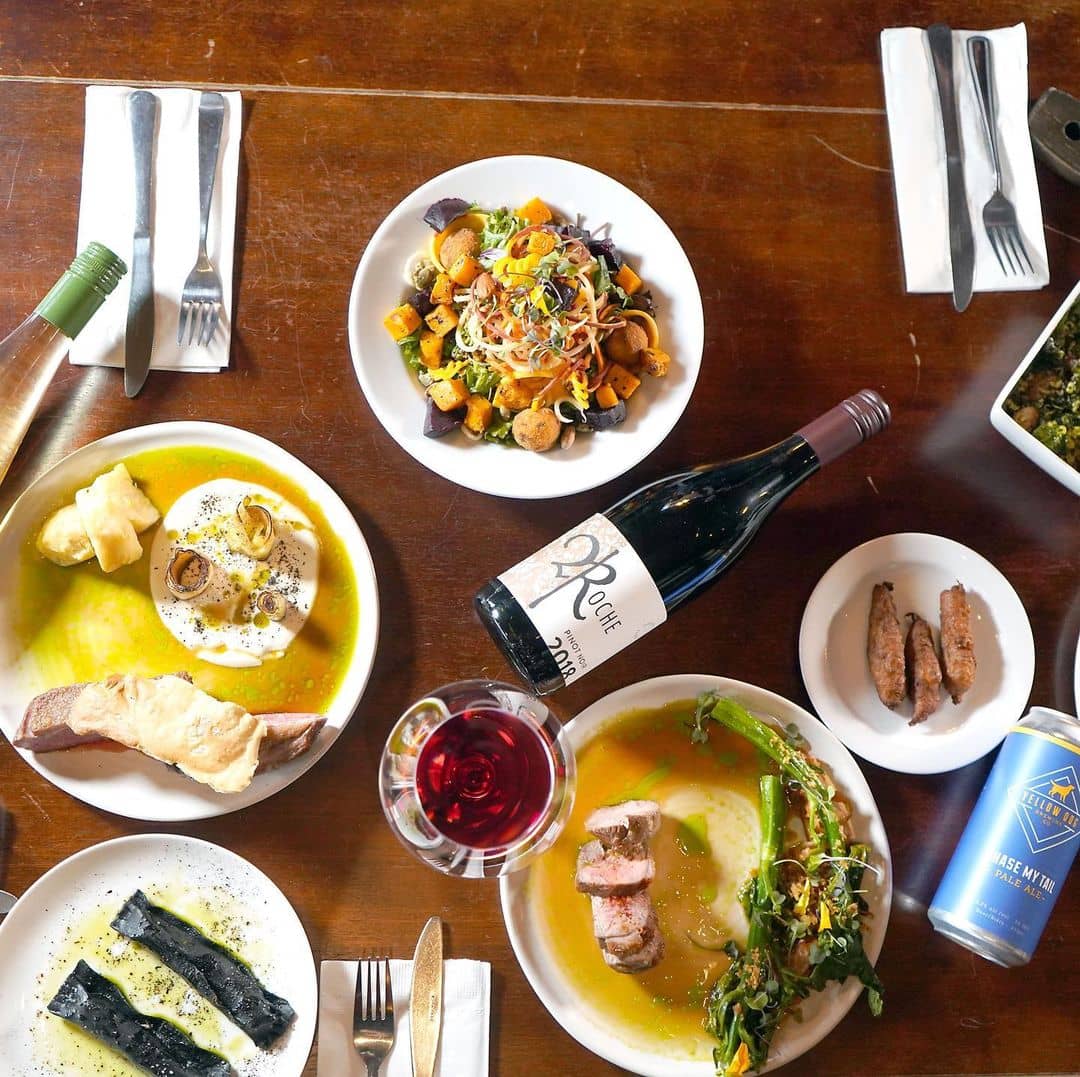 In every true sense, the Nest is a nest of all the cuisines that are served worldwide with an added twist. From Stellar dishes to wine collections and a lovely outdoor sitting, The Nest surely knows how to turn your day into a good one!
Get ready to drool with their hot-seller, Braised Beef which literally melts in your mouth, and the presentation is top-notch. Oh, and don't even get started on their Lamb Burger, which will surely bring you a nice comforting feeling. Round up your meal with their Carrot Cake, which will put a lovely end to your dining.
What to order: Braised Beef, Lamb Burger, Carrot Cake
Address: 1475 Fairview Rd 301, Penticton, BC V2A 7W5, Canada
Website | Instagram | Facebook 
As a food lover, it gives us immense pleasure to share our experiences with you. We hope that you have found your ideal place to dine in Penticton with our suggestions. Not just in Penticton, Kelowna, which is just an hour away from Penticton, also has got some great restaurants that will surely make your heart happy and stomach content!
Where To Stay In Penticton
This article includes affiliate links where we may get a small commission if you use our link. No extra cost is added on and all funds will be used to support our team and content.
The following two tabs change content below.
Latest posts by Noms Magazine (see all)