Are you making a trip through or to the city of Chilliwack?
Well, you'd be surprised that this municipality is home to not just great views and outdoor activities to enjoy, but also a growing culinary scene. The food landscape here offers a wide selection of cuisines for varied taste buds; from Japanese to Indian to local Canadian soul food fare, you can rest assured that your expectations will be met here.
So whether you're making a pit stop or just passing through, here are the 12 best restaurants in Chilliwack to dine at and will be worth your while.
12. Royal Zayka Cuisine of India & Buffet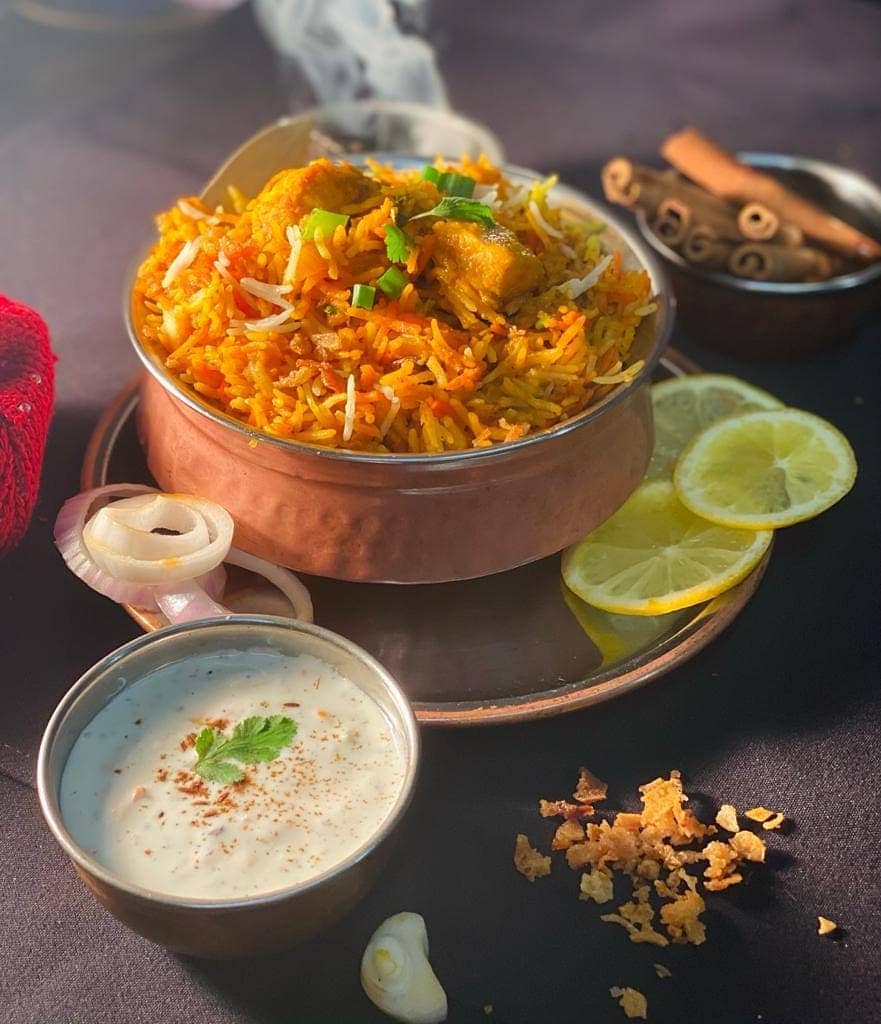 Royal Zayka is your neighbourhood Indian spot that highlights authentic Indian flavours in unique recipes. Their menu honours Indian tradition, while also reinventing the same, just like culinary explorers would love. The restaurant is bright, cozy, and comfortable, and the patio seating is a welcome extension.
It would be fair to say that Royal Zayka has mastered the most famous Indian bread – Naan. They keep reinventing and introducing new flavors, of which the Coconut Naan is a unique and pleasing entry that can be seldom found elsewhere.
The light and flavor-rich Tandoori Prawns are amazing on their own, but taste even better and richer with the spice-packed Bombay aloo and butter sauce.
While they offer several gluten-free curry choices, the Zafrani Kofta calls for a special mention. This creamy and delicious gravy has homemade cottage cheese koftas (dumplings) swimming in it, and there is a hint of saffron that adds richness to the chef's special sauce.
What to order: Coconut Naan, Tandoori Prawns, Zafrani Kofta
Address: 140B-6640 Vedder Road, Chilliwack
Website | Instagram | Facebook
11. Uptown Grill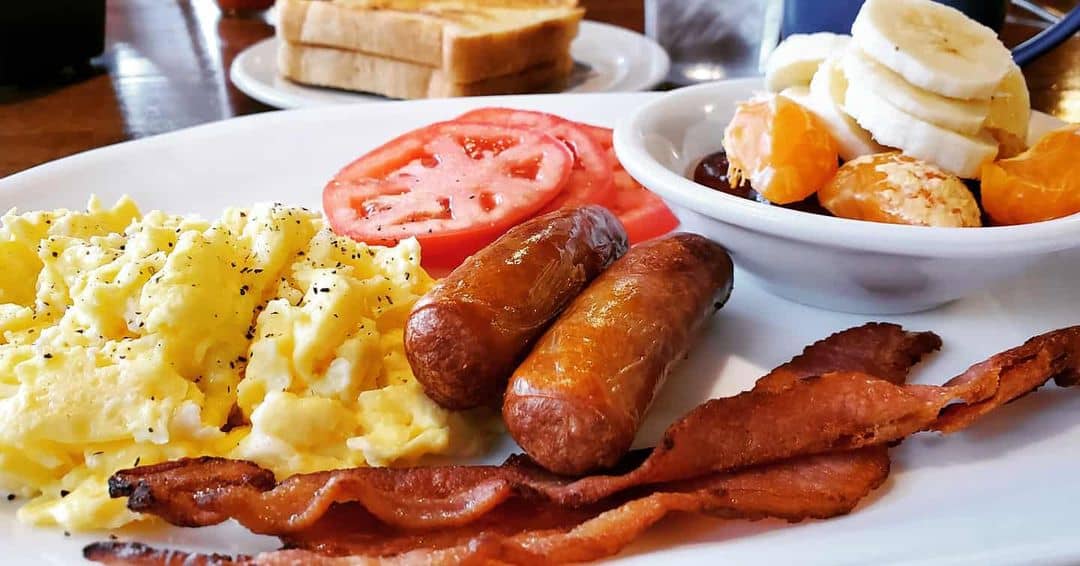 Uptown Grill Chilliwack is famous for serving a wide range of hearty homemade breakfasts. From a variety of benedicts to burgers to breakfast salads, and eggs and skillets, they offer something for everyone to enjoy. They are open for lunch as well, serving some delicious sandwiches, wraps, and more.
Many diners love the Steak and Eggs at Uptown Grill so much that many are ready to drive even over 30 minutes out of their way just for this dish. The dish brings to the table an 8 oz. steak broiled to melt-in-the-mouth perfection, served with delicately crispy hashbrowns, and toast.
You can add their wholesome Uptown Salad to your meal to make your breakfast complete. With romaine lettuce, tomato, cucumber, dried cranberries, sunflower seeds, avocado, and feta cheese, this is the ultimate light veggie salad that will complement any breakfast dish you choose to have.
What to order: Steak and Eggs, Uptown Salad, Crispy Chicken Thai Wrap
Address: 46170 Yale Rd, Chilliwack, BC V2P 2P1
10. Bravo Restaurant & Lounge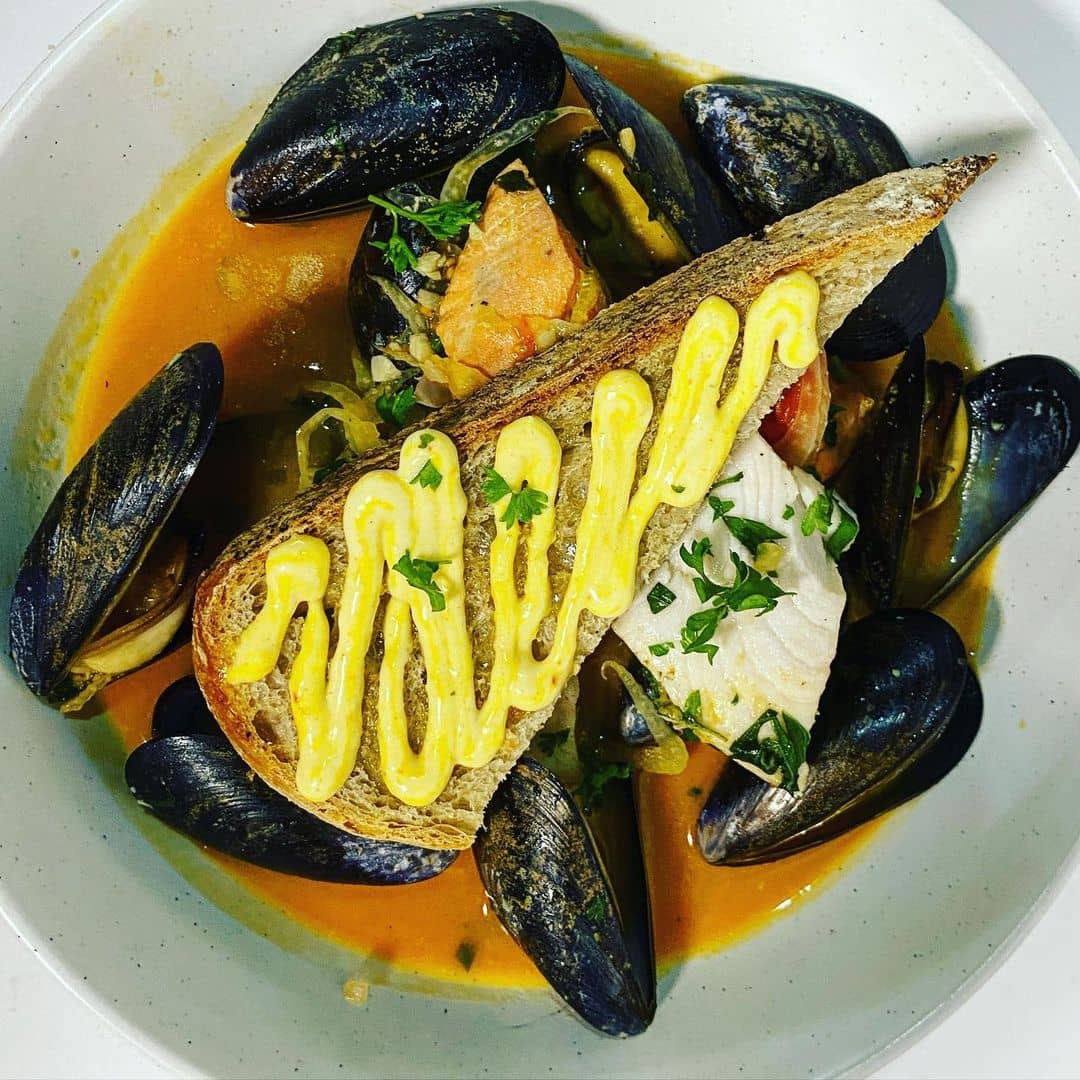 Serving Pacific North-West cuisine, Bravo Restaurant & Lounge is the place to dine in if you are looking to savour the delicacies of British Columbia. This is a casually elegant cosmopolitan restaurant, with an intimate yet social atmosphere, giving you an opportunity to enjoy an innovative menu.
The Beef Tenderloin at Bravo is a crowd-favourite entree. The beef they use is high-quality AAA-grade meat, which comes cooked to your preference, juicy and tender, and retains great flavor. The port demi-glace adds a mouthwatering level of richness to the tenderloin.
The combination of fresh mussels with the tangy, smoky, and spicy chipotle cream sauce, in their Fresh Mussels in Spicy Chipotle Cream dish, makes you wonder if something as delicate as mussels can be lifted so much in flavour.
What to order: Beef Tenderloin, Fresh Mussels in Spicy Chipotle Cream
Address: 46224 Yale Road, Chilliwack, BC V2P 2P5
Website | Instagram | Facebook
9. Tokyo Japanese Grill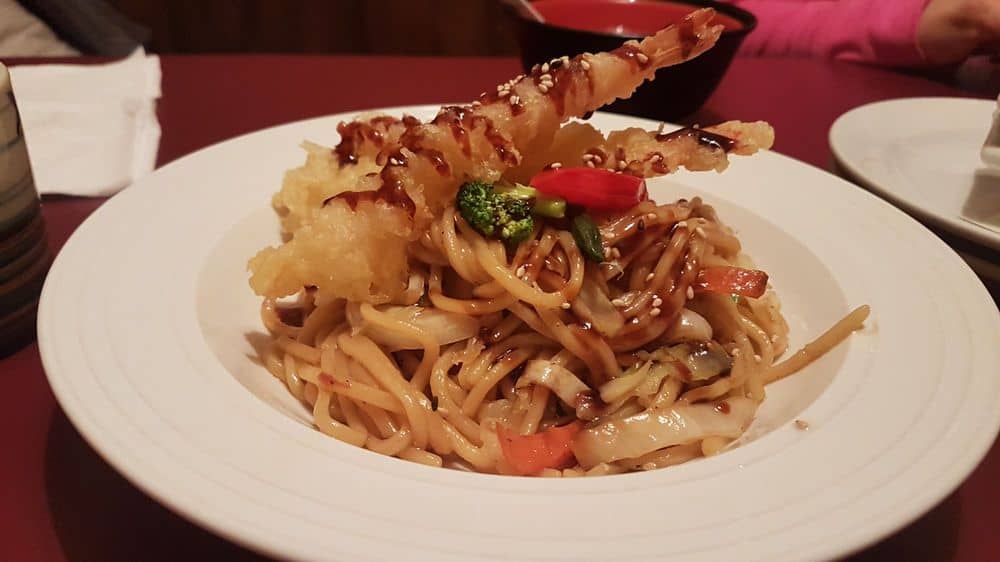 Tokyo Japanese Grill is your friendly neighbourhood Japanese restaurant, serving delicious food, carefully prepared with fresh ingredients. The atmosphere of the place is friendly, with private booths for seating, and they are known for their amazing sushi and a variety of specialty rolls.
As part of their Special Rolls menu, the Canucks Roll contains crab, asparagus, and mango, topped with tobiko for its texture and a spicy sauce for a slightly elevated kick.
The ultimate Japanese appetizer dish that you must try, regardless of whether you are a non-vegetarian, vegetarian, or vegan, is the Agedashi Tofu. The tofu is fried to get a lightly crispy skin, while keeping its inside soft to make it melt in the mouth. The savory, umami-flavored sauce accompanying the tofu enhances the overall flavour of the dish.
What to order: Canucks Roll, Tuna Fire Roll, Agedashi Tofu
Address: 45886 Wellington Ave, Chilliwack, BC V2P 2C7
8. Alicia's Flavours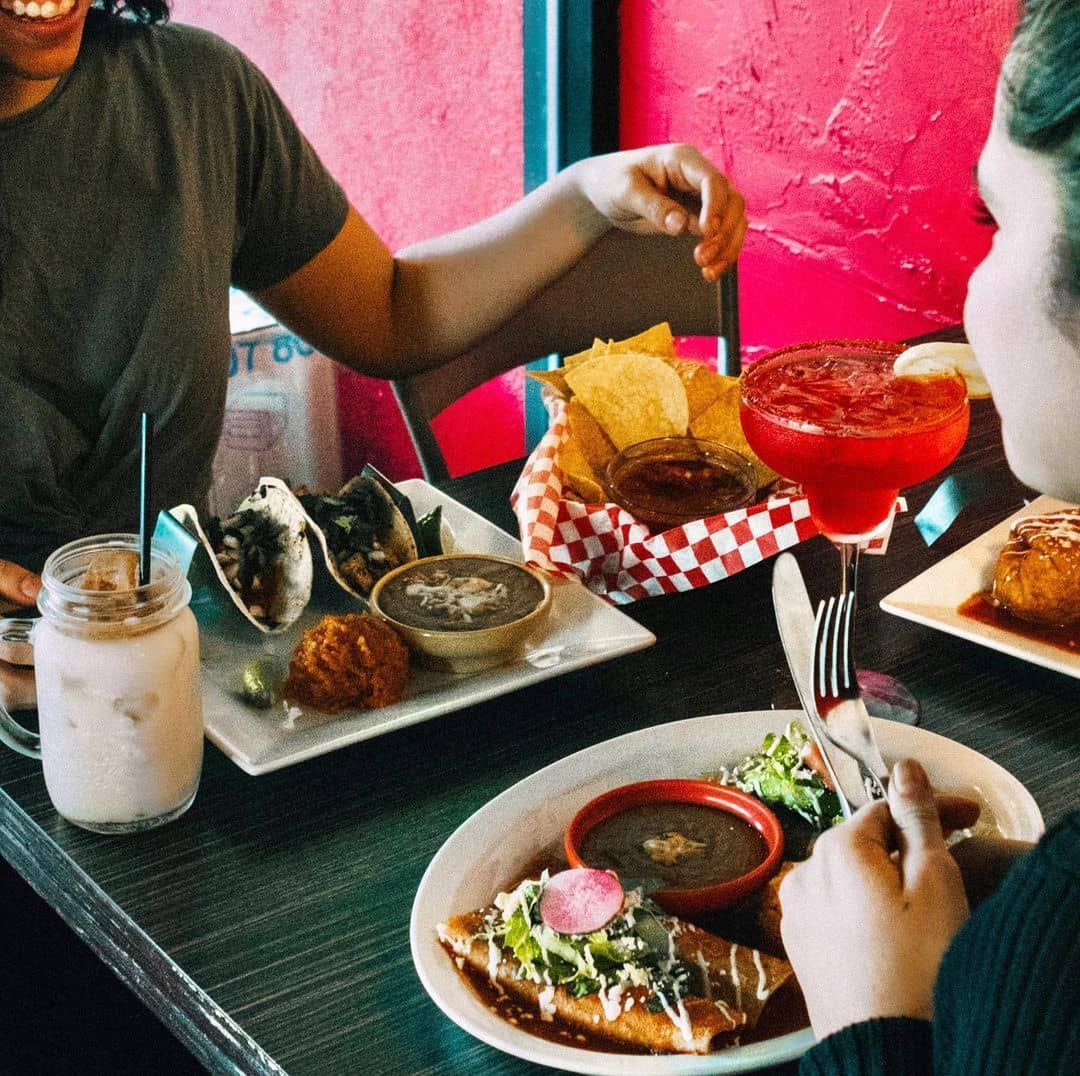 Alicia's Flavours is a family-owned and operated Mexican restaurant where you can taste authentic flavours of Mexico. The dishes on their menu are secret recipes from the family and everything is made from scratch. The place is rather simple and nice, and the service is fast and friendly.
If you thought tacos taste best only with a meat filling, you should try the Fish Tacos here at Alicia's Flavours. You get breaded tilapia fish for the taco filling, topped with mayo, lettuce, and pico de gallo; right after your first bite, you will know that every component of the dish is freshly made, and everything tastes brilliant together.
The Flautas are a crunchy-licious alternative to regular tacos. Chipotle chicken is used as the filling in Alicia's Flautas, which are then topped with cheese, sour cream, and lettuce. The Flautas or taco shells are perfectly golden and crispy, and the chicken adds a contrasting spice to the sour cream and cheese. Yum!
What to order: Fish Tacos, Flautas
Address: 45428 Luckakuck Way #200, Chilliwack, BC V2R 3S9
Website | Instagram | Facebook
7. Little Beetle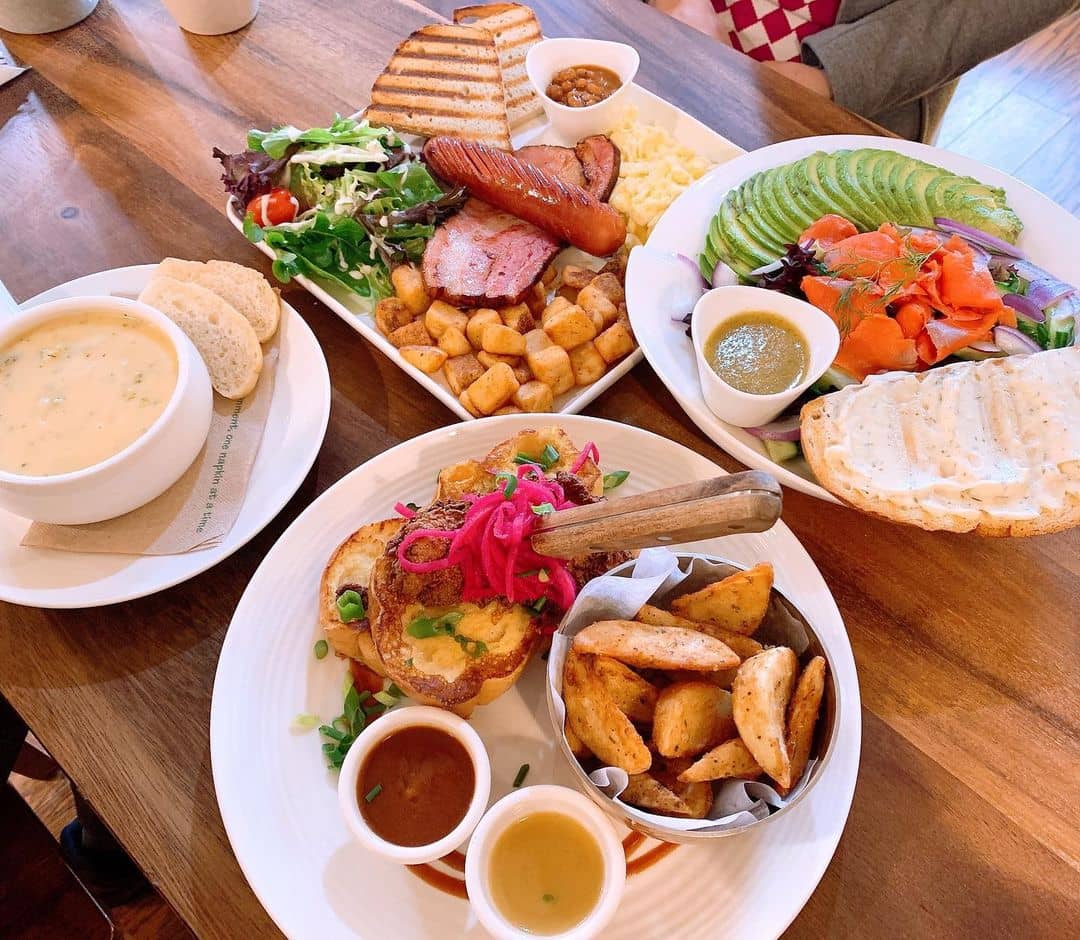 Widely described as a "little gem" by diners, Little Beetle is located away from the main strip of restaurants in Chilliwack and is a popular all-day breakfast place in the area. The place is small, and the ambience is casual and friendly, perfect to spend a relaxing day out with friends or family.
Their Smoked Salmon Omelette is a breakfast delicacy to be savored. The omelette comes perfectly done – fluffy and not soggy; the salmon has a mild salty and smokey flavor, and the entire filling, including the onions, tomato and cheese are spread evenly inside, so you get a combination of everything in each bite.
The Shrimp Panini is one of their signature dishes. Available for both breakfast and lunch, this sandwich has a slight spice kick to it, which makes the palate go "wow!".
What to order: Smoked Salmon Omelette, Shrimp Panini, Buttermilk Fried Chicken with Fry
Address: 44489 S Sumas Road, Chilliwack, BC
Website | Instagram | Facebook
6. BC Urban Kitchen & Wine Bar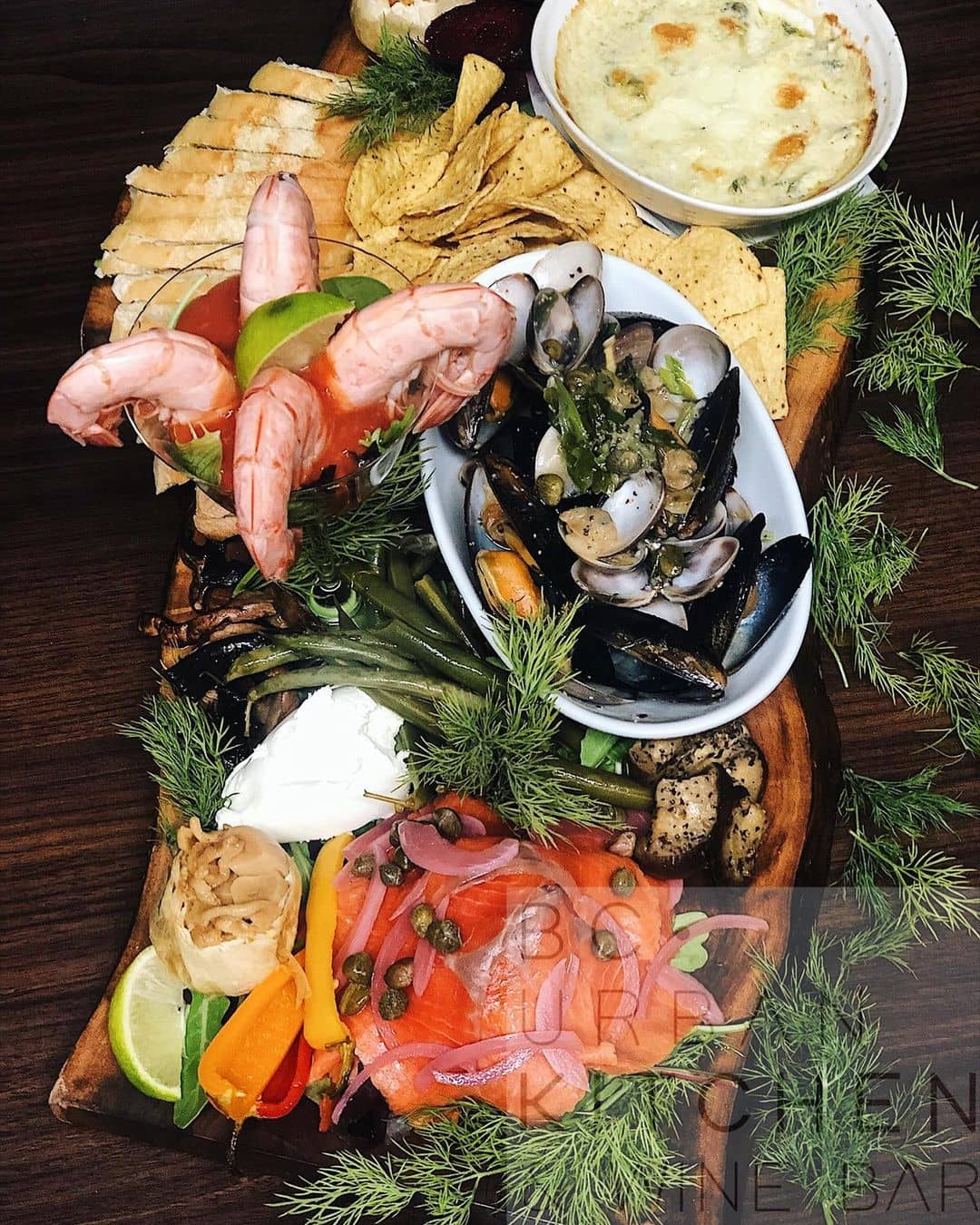 With its unique selection of shared plates, all-day grazing menu, word-class BC wines, and sophisticated style, BC Urban Kitchen & Wine Bar is the go-to spot for everyone looking to experience something new right here in Chilliwack. The highlight of the place is its dog-friendly patio, and of course, excellent food.
BC Urban Kitchen & Wine Bar is most popular for its boards, and the Charcuterie Board is a people's favorite. Containing all locally sourced ingredients, the board comes with Yarrow smoked duck, cured meats, roasted garlic, marinated vegetables, and more, with in-house baked baguette. The duck has a slight smokiness to it and is packed with flavor, and the bread comes fresh and warm.
For those of you interested, they also serve a Dessert Charcuterie Board, with chocolate-covered strawberries, raspberry chocolate brownies, and more such finger-licking goodness!
Oh, and don't miss their Seasonal Cheesecake – so good!
What to order: Charcuterie Board, Dessert Charcuterie Board, Seasonal Cheesecake
Address: 43869 Progress Way, #101A, Chilliwack, BC V2R 0E6
Website | Instagram | Facebook
5. Frankie's Italian Kitchen & Bar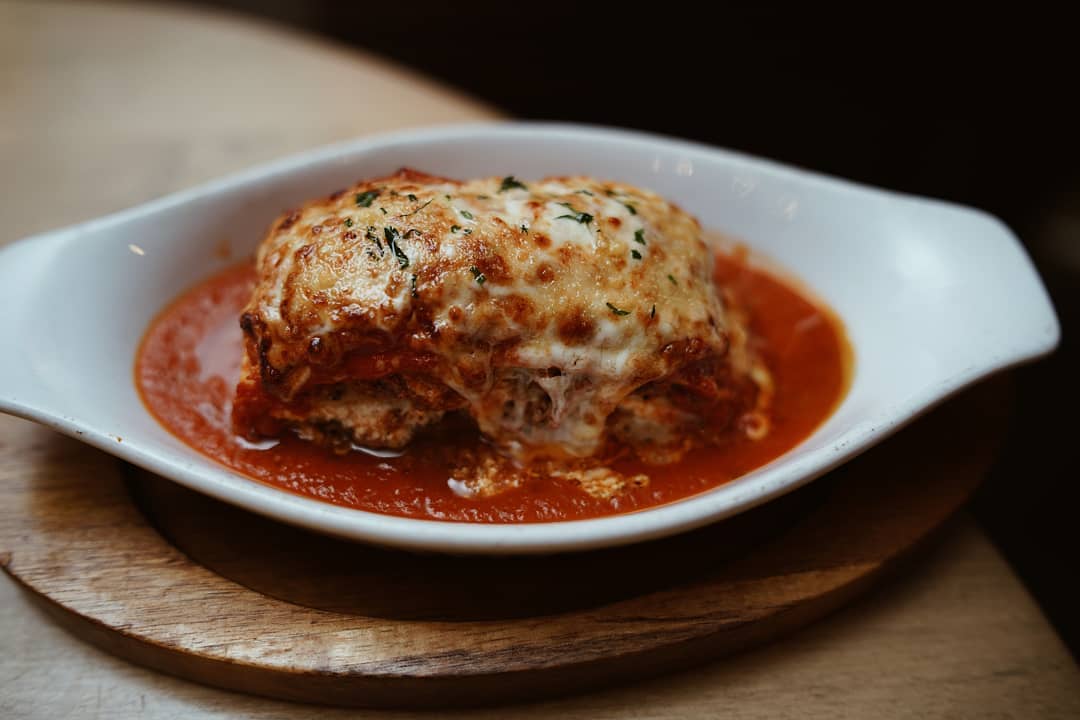 Nestled in beautiful Chilliwack, Frankie's Italian Kitchen & Bar serves authentic hand-crafted Italian food. With its modern and elegant setting, the place is not only perfect to relax with family and friends, but also for romantic dates.
The Polenta Fries – crispy on the outside and soft and creamy in the middle – make a great starter dish. The fries are served with garlic aioli as the dipping sauce, and they are wonderful together.
Nonna Maria's Lasagna – when a dish is named after someone's Nonna, you know it will be heavenly. The lasagna at Frankie's is a house-made family recipe, the taste of which can only be experienced, not explained!
The fact that they offer gluten-free pasta and pizza dough options is highly commendable.
What to order: Polenta Fries, Nonna Maria's Lasagna, Frankie's Pizza
Address: 7350 Vedder Road, Chilliwack, BC V2R 4E4
Website | Instagram | Facebook
4. Bubba's Big Bites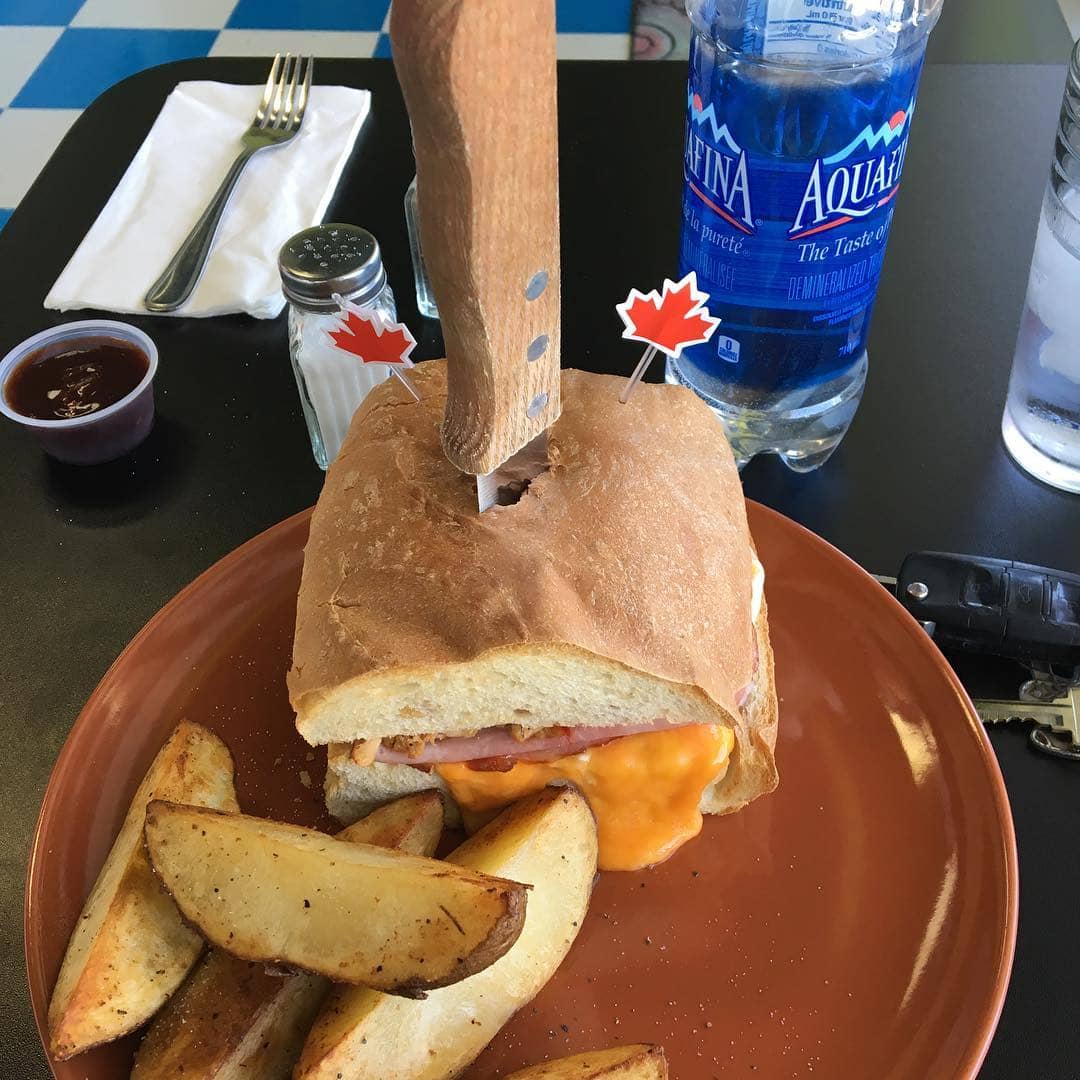 Don't let the looks of this place fool you! Bubba's Big Bites is a local take-out spot that serves generous portions of home-style food, made fresh to order. While the place itself is just a plain and dated-looking cafeteria, looking nothing special, it is the food that keeps pulling in customers day in and day out.
If you want to know what the hype behind Bubba's is all about, you should try their Meatball Stromboli. While the house-made tomato sauce is the star of the dish, the meatballs, on the other hand, will completely change the definition of meatballs you knew all these years, in a good and delectable way!
The Pulled Pork Sandwich has great flavour, thanks to the homemade bbq sauce, and the coleslaw cuts the richness of the filling perfectly. You can have the sandwich with potato wedges, tater tots or soup.
Whether you choose one of their strombolis, sandwiches, or flatbreads, one thing you shouldn't miss is the Kale and Artichoke Dip. The mayo and cheeses used in the dip neatly marry the two green ingredients, and its light and humble flavor leaves the spotlight for your main dishes.
What to order: Meatball Stromboli, Pulled Pork Sandwich, Kale and Artichoke Dip
Address: 101-5885 Vedder Road, Chilliwack, BC V2R 1C3
3. Vita Bella Bistro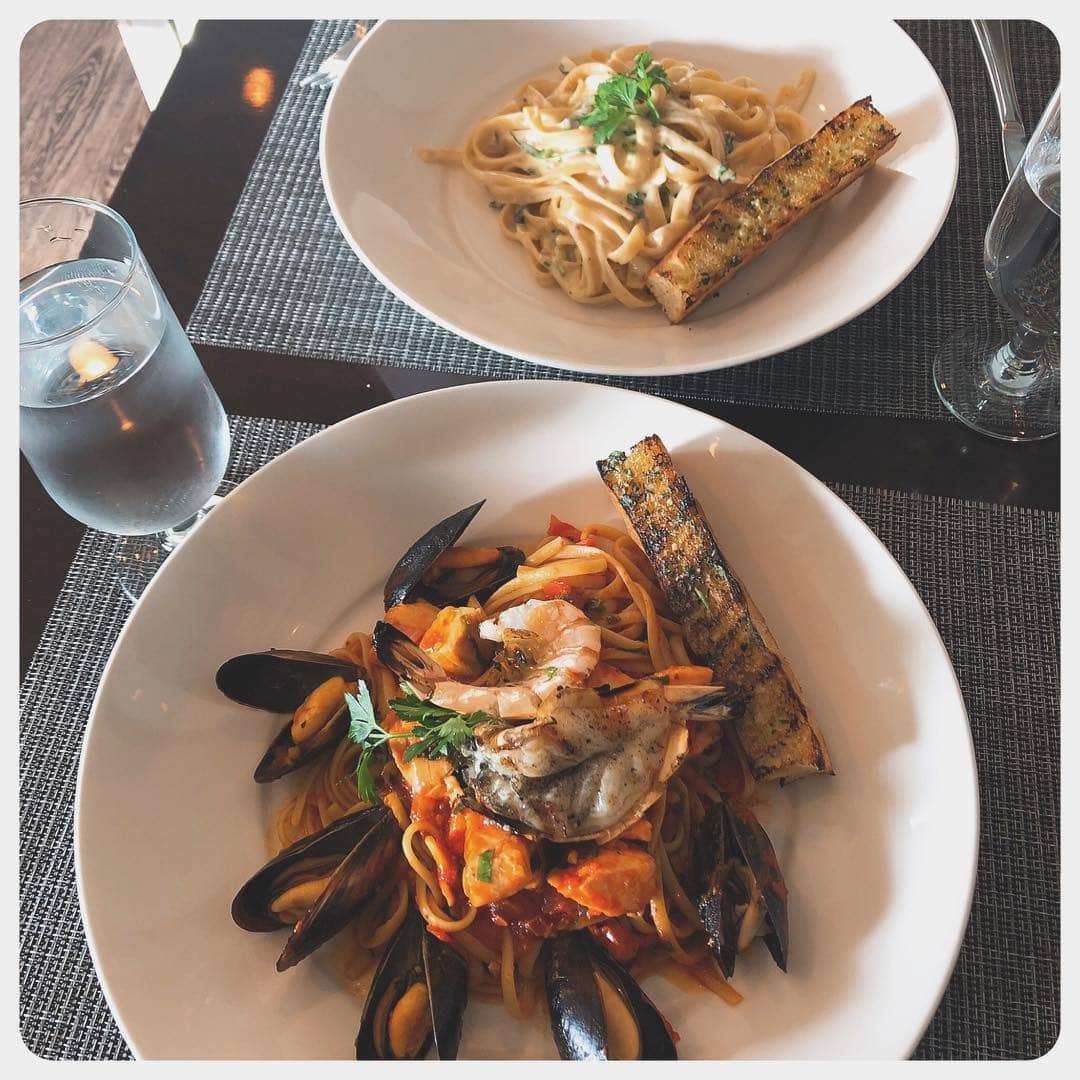 A great casual, upscale Italian restaurant in Chilliwack is what Vita Bella Bistro exactly is. Following the traditions of Italian cuisine, the restaurant's menu is any Italian food lover's dream – from signature pasta dishes to house special Italian desserts. The ambiance is friendly and comfortable, ideal for family dinners as well as date nights.
Linguine Fumate is Vita Bella Bistro's signature pasta dish, and rightly so! The hero of the dish is the house-smoked duck breast; the slow cooking of the duck makes it succulent and tender. The sun dried tomato pesto adds a deep sweet and tangy flavor to the dish, which is perfectly cut through by the special cream sauce. The light drizzle of truffle oil on top just ties everything on the plate together.
Apparently, the house-made veal and beef sausage at Vita Bella is to die for. You can taste it in their Zampina Bruschetta appetizer, where you get the sausage grilled and served atop tangy and fresh tomato caper bruschetta.
What to order: Linguine Fumate, Zampina Bruschetta, House Specialty Tiramisu
Address: 45355 Luckakuck Way, Chilliwack, BC V2R 3C7
Website | Instagram | Facebook
2. Chilies Thai Cuisine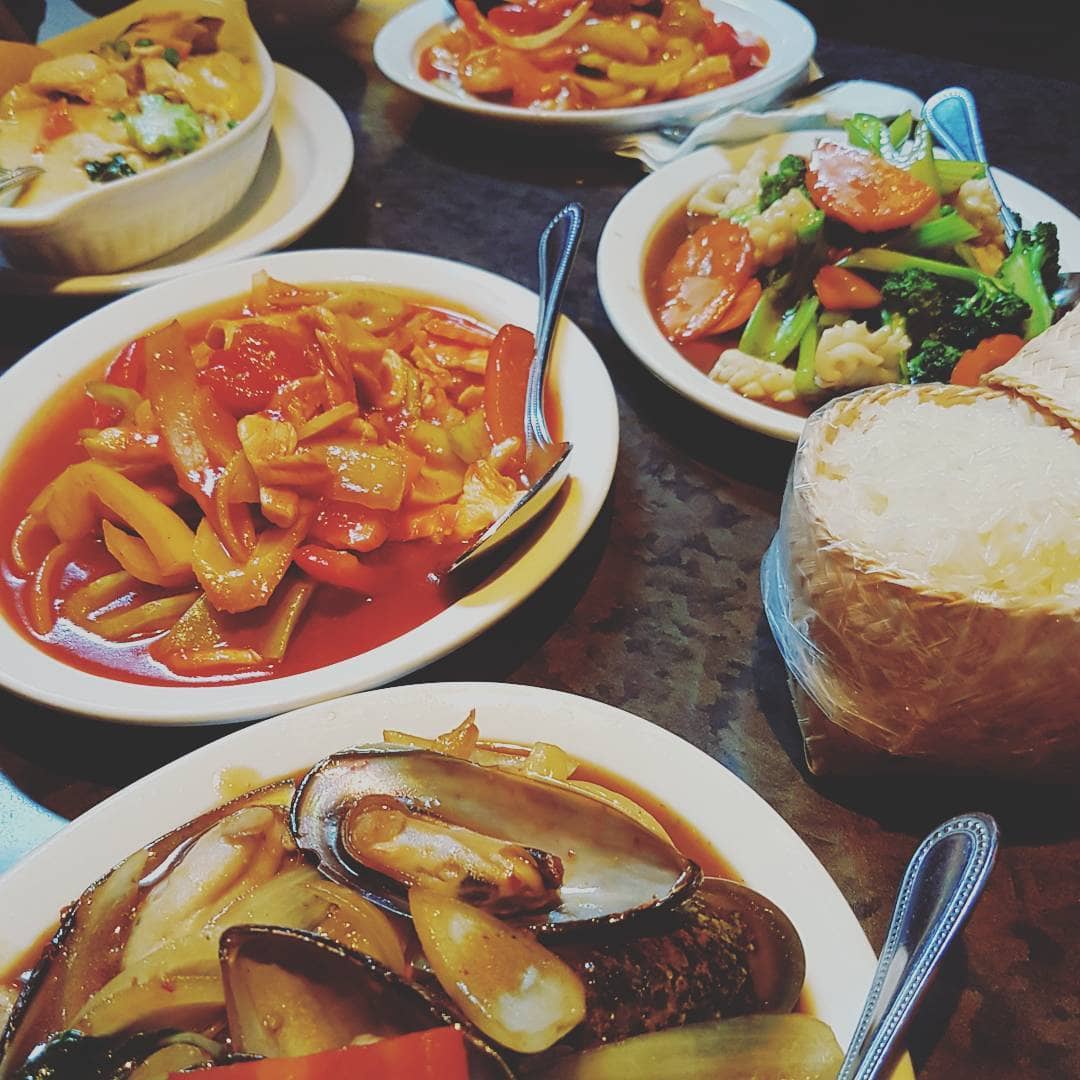 Opened in 2008, Chilies Thai Cuisine is a family-owned restaurant serving dishes that highlight the harmonious blend of flavours that make the cuisine special, with their very own fusion twist. The interior of the restaurant is simple and cozy, and they serve both lunch and dinner.
The Pad Thai at Chilies Thai Cuisine is so delicious that even ardent Thai food lovers commend it to be one of the best they've ever had. This rice noodle dish comes with chicken and tastes divine with the sweet and savory sauce.
The Chicken Cashew Nuts is another mesmerizing dish you can try here. Chicken sauteed with cashew nuts and vegetables makes for a pleasant sauce that tastes best with crispy noodles (available separately) rather than rice.
If you love spicy food, Chilies Thai Cuisine will take you on a roller-coaster ride, offering different levels of spiciness for you to choose from.
What to order: Pad Thai, Chicken Cashew Nuts with Crispy Noodles
Address: 46212 Yale Road, Chilliwack, BC V2P 2P3
1. Greek Islands Restaurant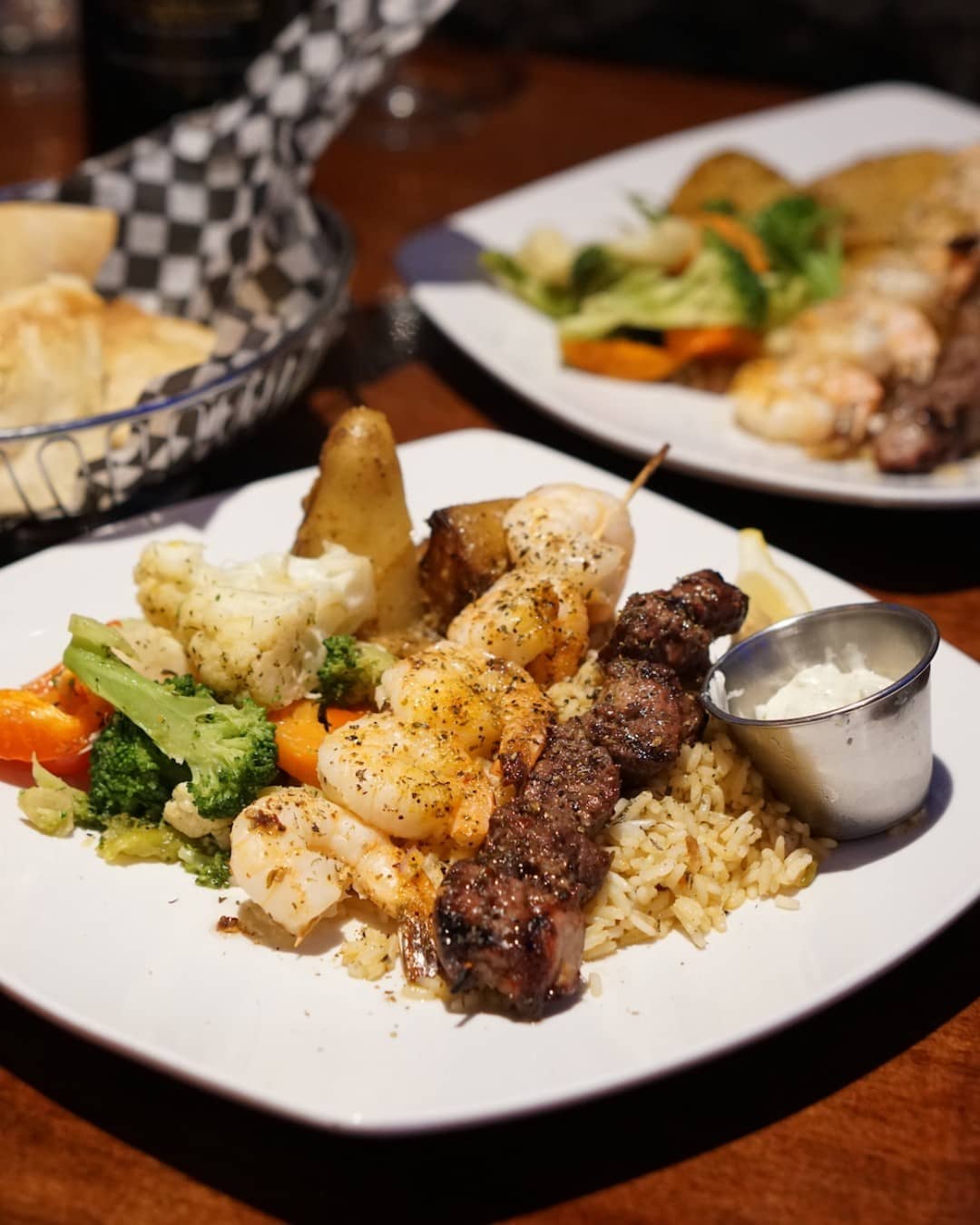 An award-winning family-owned restaurant, Greek Islands is a Greek restaurant that has been satisfying the food cravings of people in the Fraser Valley Area for four decades now. Step into the place and you will have entered a Greek wonderland and will be treated like a Greek God. Not to mention, the quality of their food is outstanding.
Greek Salad, as simple as it is, is the one dish that can help determine a Greek restaurant's quality, and here at Greek Islands, people visit just for the salad – it's that good, especially the dressing – you would lick it off the plate!
Their Roast Lamb on the menu has "slow roasted for tenderness" as its description, and boy is it tender! The lamb falls off the bone, literally, and melts in the mouth with its juicy fattiness. The rice you get as a side pairs well with the succulent and flavorful lamb.
Souvlaki is another authentic Greek dish you can enjoy at Greek Islands. Available in chicken, beef, and tiger prawns (although chicken seems to be the crowd favorite!), you get your protein super tender and juicy and tastes amazing with their homemade tzatziki sauce.
What to order: Greek Salad, Roast Lamb, Chicken Souvlaki
Address: 45781 Hocking Avenue, Chilliwack
Website | Instagram | Facebook
If you thought Chilliwack is the only enchanting part of BC where you can find a growing food landscape, think again! Abbotsford is another BC city that will surprise you with its extensive food offerings. Check out our expert-curated list of the best Abbotsford restaurants you should visit.
The following two tabs change content below.
Latest posts by Noms Magazine (see all)