With its diverse landscapes, gorgeous sunshine, and a range of outdoor activities, Kamloops makes it to most bucket lists for vacation travel. But, that's not all this beautiful city is famous for.
Kamloops also boasts a thriving and diverse food culture that has a huge fan following.
So, which Kamloops restaurants are you gonna visit when you're there? To help you narrow down your choices, we've put together a list of the best 10 restaurants, and you need to try them (all) out the next time you're in Kamloops and having some fun in the sun.
10. Red Beard Cafe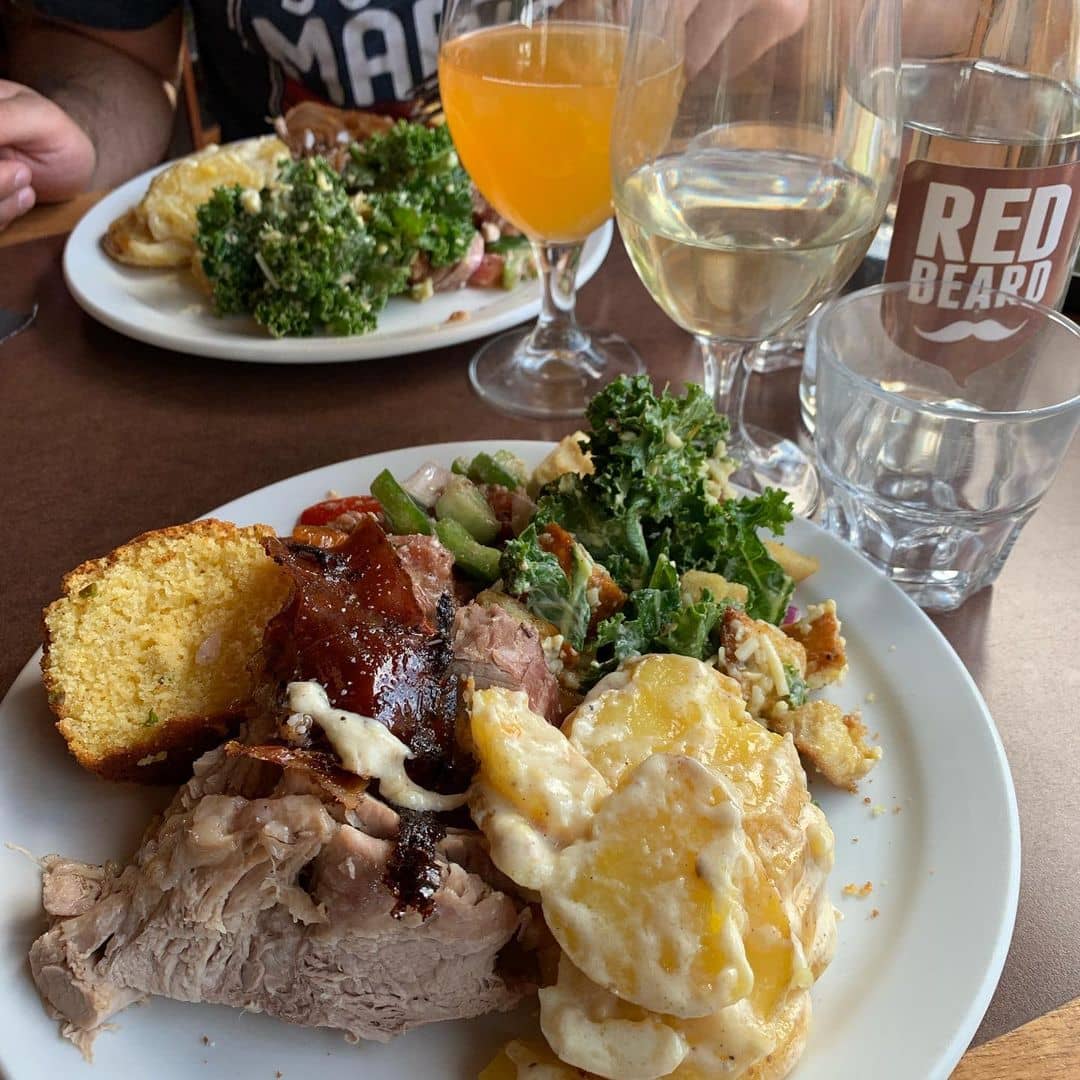 There are very few places that can satisfy every type of foodie, and have the atmosphere and decor to match. Red Beard Cafe is definitely one of those spots.
Friendly on the pocket, and with generous servings, made from fresh locally sourced ingredients is why customers never stop going back. With over 15 beers and cider on tap, and a creative and thought-out menu, Red Beard certainly deserves a visit.
Golden delights that feature velvety mash with tangy tomato bruschetta, Beard Cafe's Cornflake Potato Croquettes are in a league of their own. The chimichurri aioli further elevates the dish.
Their Crazy Macaroni Alfredo will leave you in awe of its magical taste. With fresh cavatappi noodles, basil, and a luscious homemade alfredo sauce, this pasta dish will enchant you in every way possible!
What to order: Cornflake Potato Croquettes, Crazy Macaroni Alfredo
Address: 449 Tranquille Road Kamloops, BC V2B 3H1
Website | Instagram | Facebook
9. Bold Pizzeria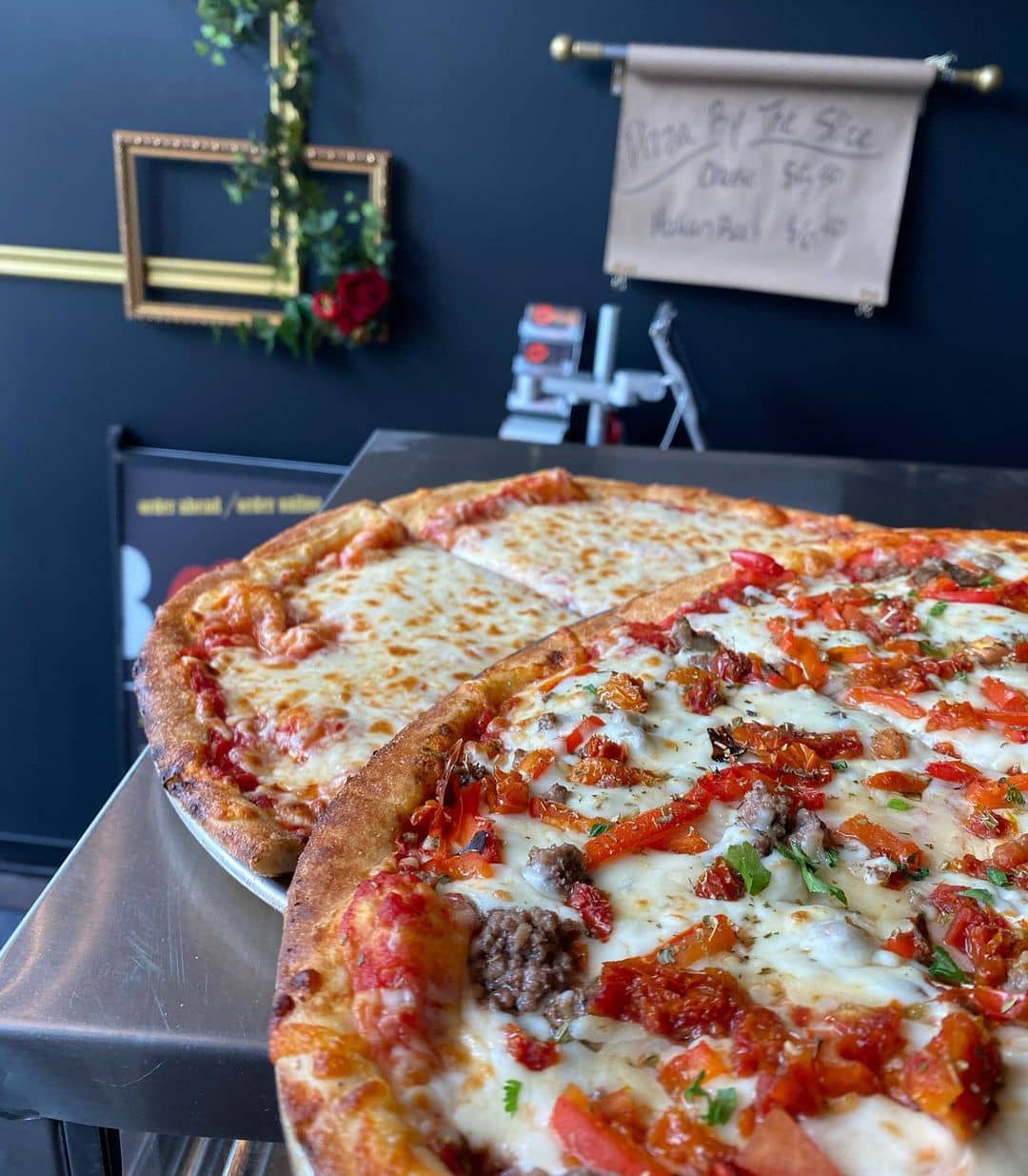 Thin crust with daring toppings, and kissed with fire? Welcome to Bold Pizzeria, where you get premium favourites or your own creation. Bold's is casual and comfortable, and the staff are simply amazing.
They use a high-temperature oven, so you get your pizza really fast. With some delicious starters, yummy noodles and seasonal drinks, Bold is the place to be.
For the meat lovers out there, try the Average Joe topped with ham, pepperoni, seasoned ground beef, and mozzarella.
There are a lot of vegetarian options too, though our favourite is the Fungo Formaggio with gouda, roasted garlic, mushroom, truffle oil, fresh arugula, creme fraiche, and a ricotta white sauce.
The Chef's Cheesecake comes in a jar that you can take away and has varying flavours that you should definitely try.
What to order: Average Joe, Fungo Formaggio, Chef's Cheesecake
Address: 945 Columbia Street W Kamloops, BC V2C 1M4
Website | Instagram | Facebook
8. Amsterdam Restaurant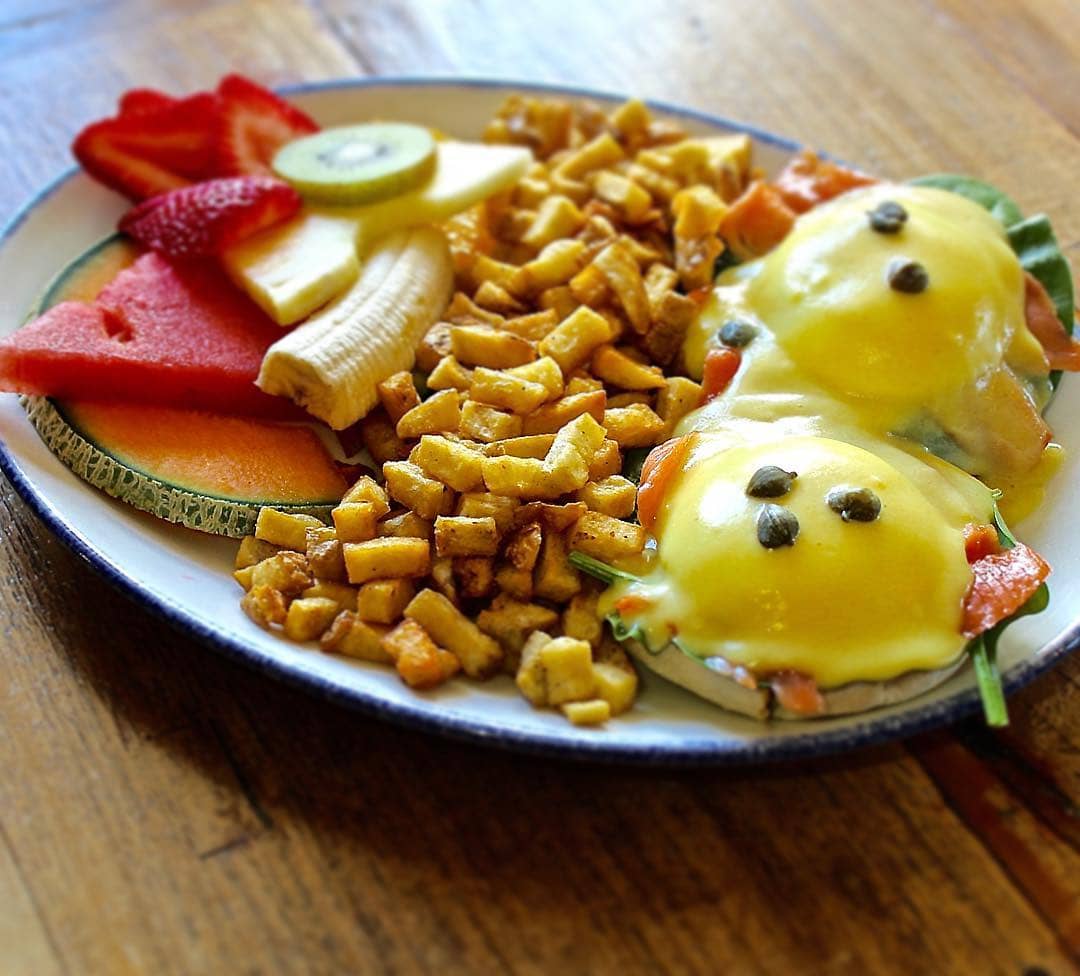 Amsterdam Restaurant is one of those few spots that caters to everyone's taste buds. They have Gluten-Free, vegetarian, vegan and a wide variety of European and North American fusion dishes.
They pride themselves in their fresh ingredients, making everything in-house and using locally sourced products. 
Their signature dish is the Amsterdam Eggs Benedict, which is eggs Benny but with Gouda and smoked ham. The French Toast & Belgian Waffles is authentic to the core, perfectly cooked and served with a variety of options to choose from.
True to their roots, they make a 12 inch Dutch pancake called Pannenkoek. 
Tip: If it's your birthday, head on over to Amsterdams and have breakfast or lunch on them.
What to order: Amsterdam Eggs Benedict, French Toast & Belgian Waffles, Pannenkoek
Address: 1-111 Oriole Road Kamloops, BC V2C 4N6
Website | Instagram | Facebook
7. Klasske's Bistro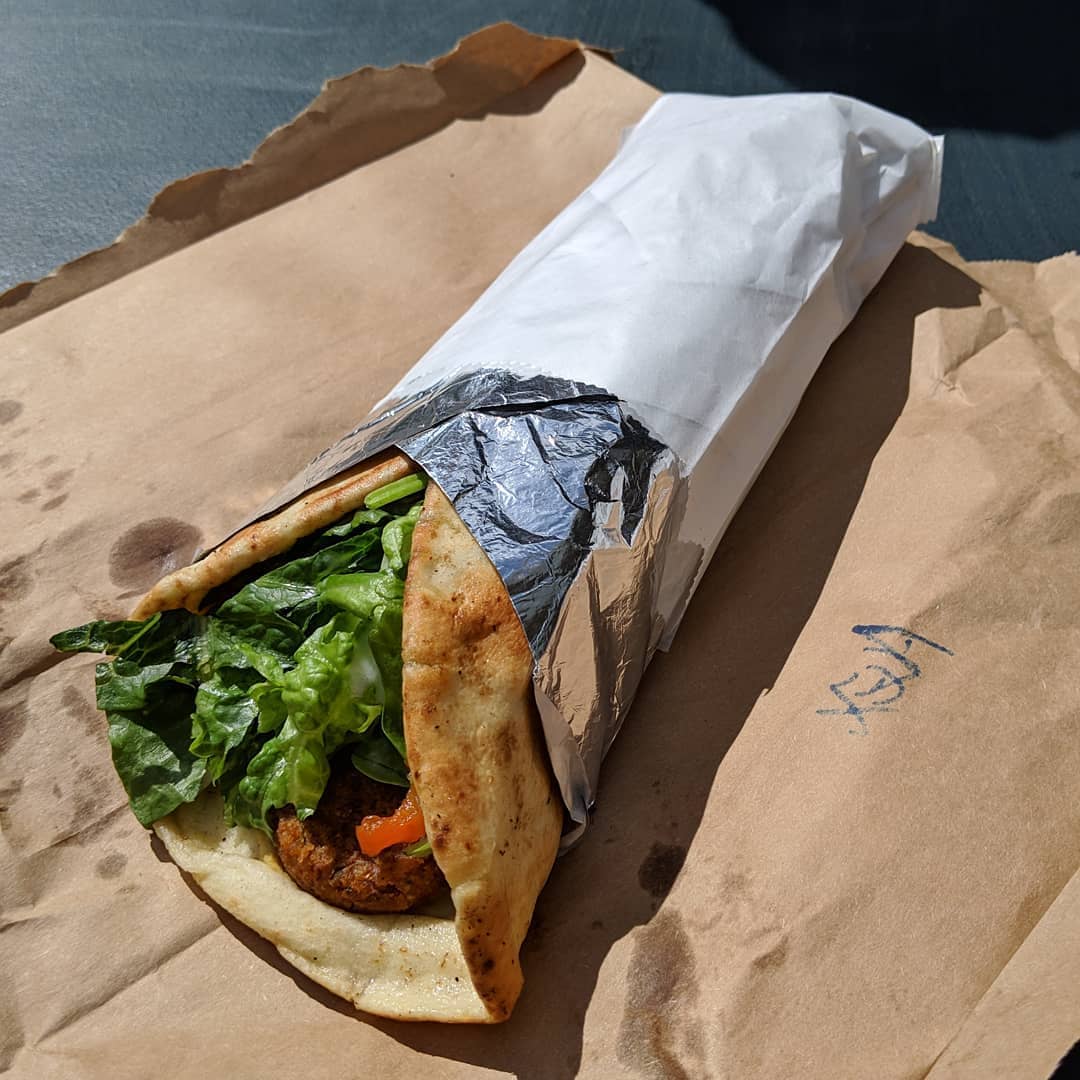 Are you in the mood for some Greek street food? Head over to Lasske's Bistro for some mouthwatering Donairs filled with your choice of chicken or beef with their delicious homemade sauce.
They have a wonderful soothing cafe with an outdoor seating area. Excellent serving staff and really fresh food is what makes Klasske's super special.
They're famous for their "The Halifax" packed with beef, tomatoes, onions and their signature sweet sauce. The Chicken Ceasar Donair is another favourite, which comes with chicken, lettuce, croutons, parmesan and their homemade caesar dressing.
Klasske's promises that you will fall in love with their food and we definitely did! 
What to order: The Halifax, Chicken Caesar Donair
Address: 301 Victoria St; Unit #101, Kamloops, BC V2C 2A
Website | Instagram | Facebook
6. Peter's Pasta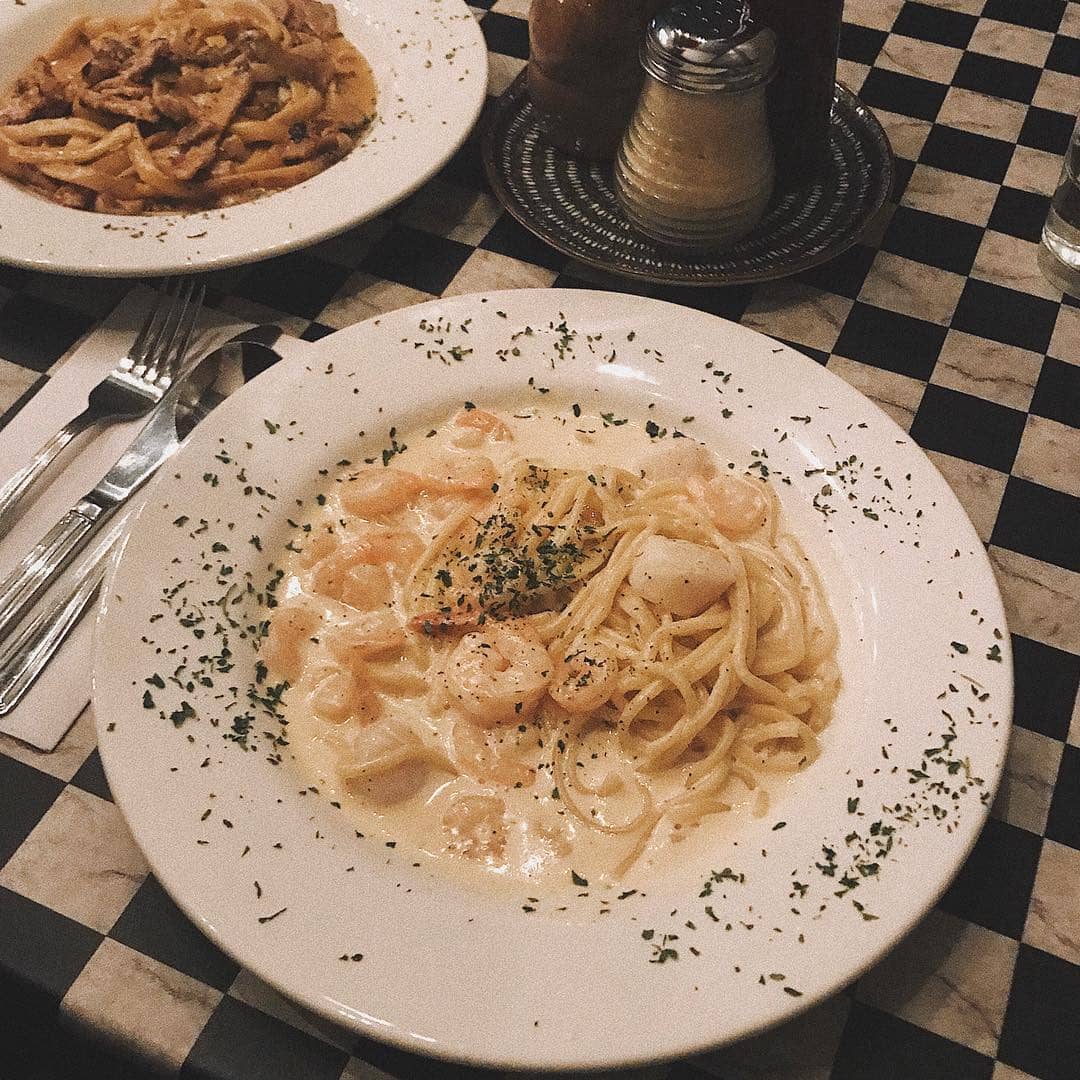 Who can resist some delicious homemade pasta? At Peter's Pasta, you'll get the most aromatic and authentic Italian cuisine ever. This is as close as you'll get to Italy here in Kamloops!
They have take-aways as well as Prepared Pasta Kits and Take & Bakes available, but order beforehand because these sell out fast.
Everything here is fresh and homemade. The sauces burst with flavour, and portions are like when grandma piles your plate high.
Try their Seafood Alfredo, a mix of sautéed prawns, scallops, and shrimp in a creamy alfredo sauce over a bed of linguine. This dish will sweep you away into the ocean in just one bite.
The pan seared Pork Tenderloin is delish too. Served on a bed of fresh sauteed vegetables, you'll be full in no time with this one.
For dessert, grab the Crème Brûlée for a perfect finish!
What to order: Seafood Alfredo, Pork Tenderloin, Crème Brûlée
Address: 149 Victoria Street Kamloops, BC V2C 1Z4
Website | Instagram | Facebook
5. Jacob's Noodle & Cutlet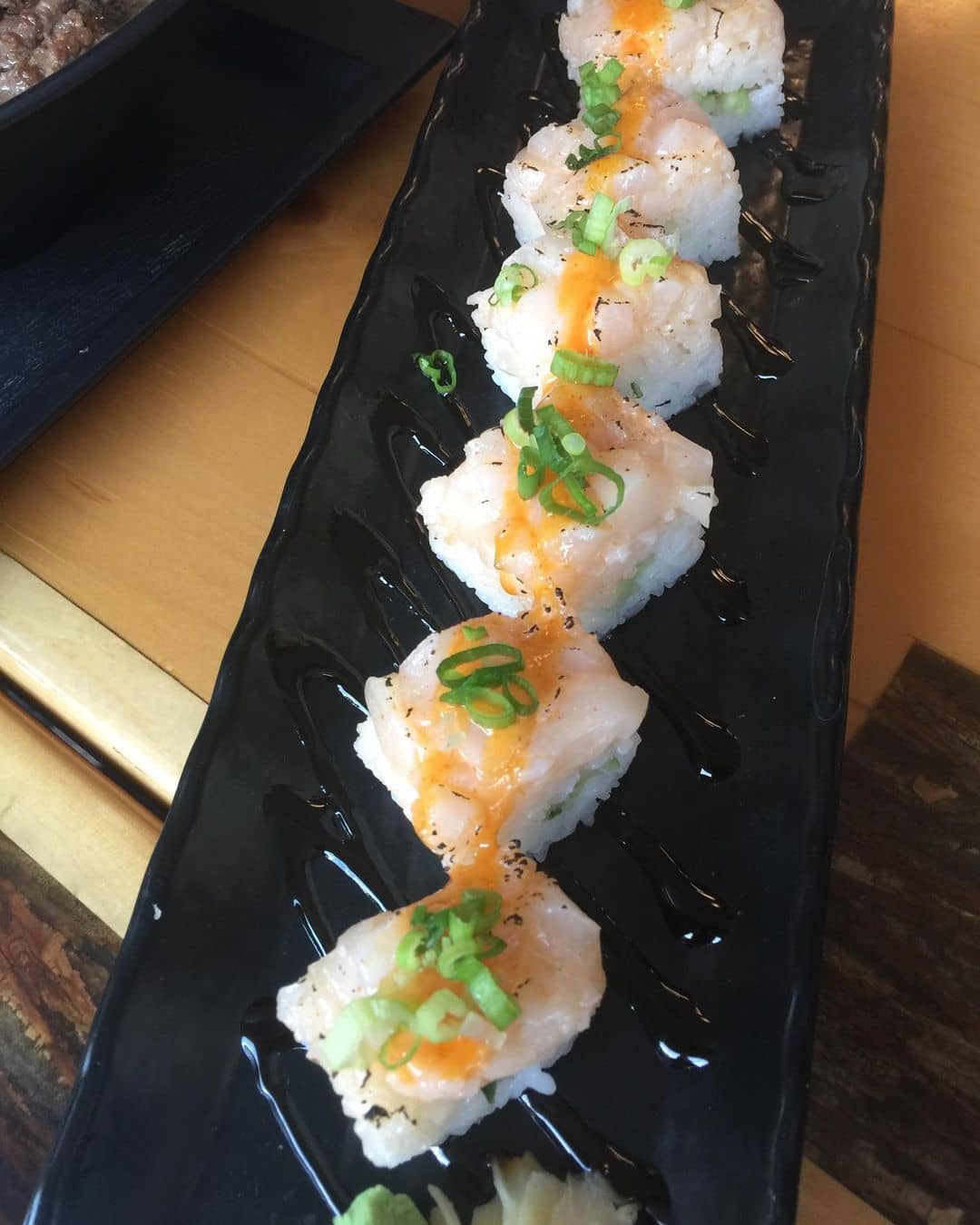 They may have just Noodle and Cutlet in their name, but walk into Jacob's and you'll find a range of popular Japanese and Korean dishes that'll blow you away.
They serve pork, chicken and fish and some of the more delicious broths you'll find in any authentic Asian restaurant. Their servings are really huge and reasonably priced.
The staff here is friendly and helpful, making life easier when you go through the extensive menu. 
There's a wide range of everything here, so try not to get overwhelmed. Go for some Oshi or Nigiri sushi, made from the freshest ingredients.
The Pork Cutlet combo with veggie udon and a cheese don roll is a big favourite here, and the veggie udon noodle soup too. 
What to order: Oshi or Nigiri Sushi, Pork Cutlet
Address: 4th Avenue Suite 260 Kamloops, BC V2C 2A9
4. Tiger Ramen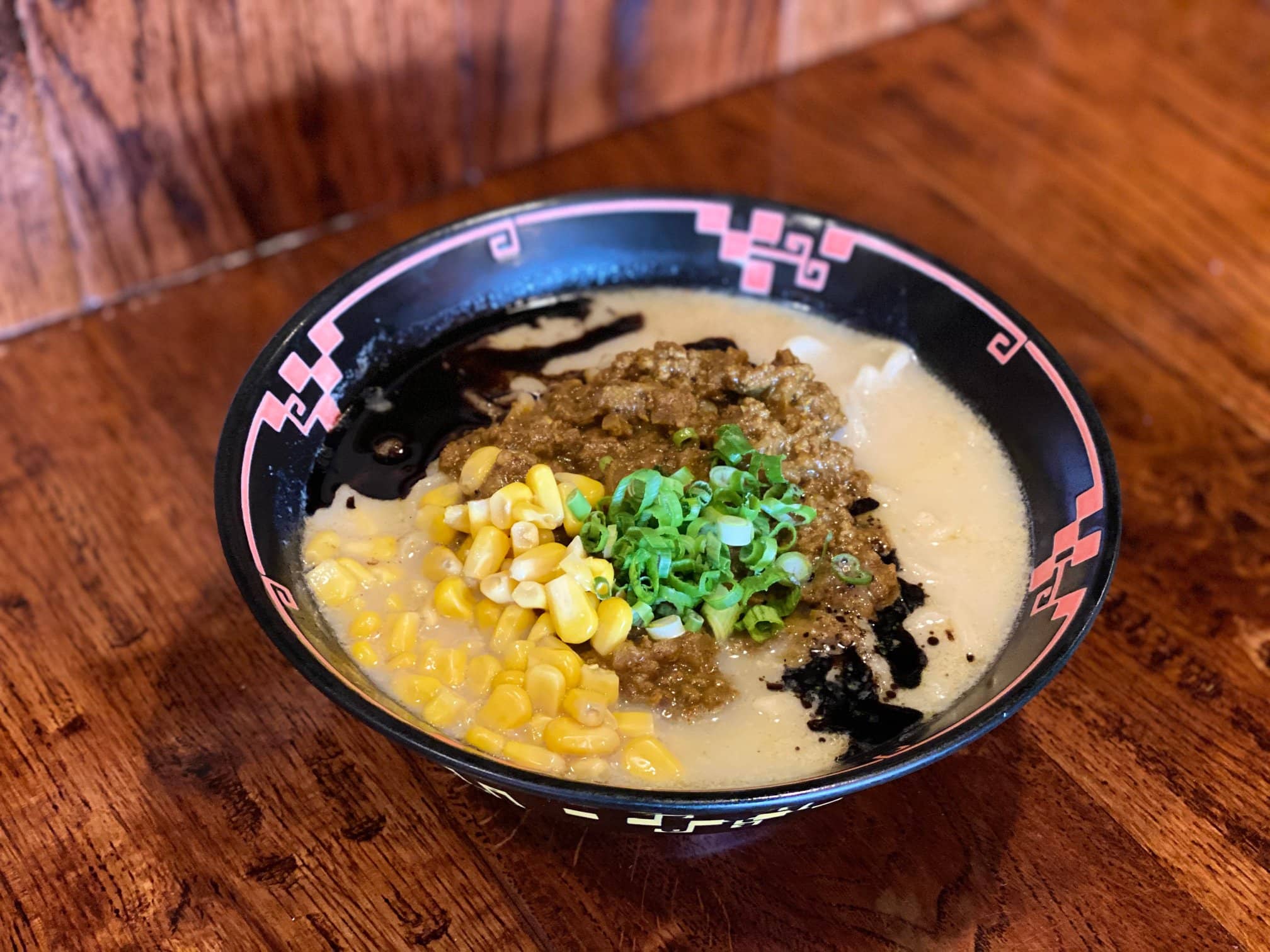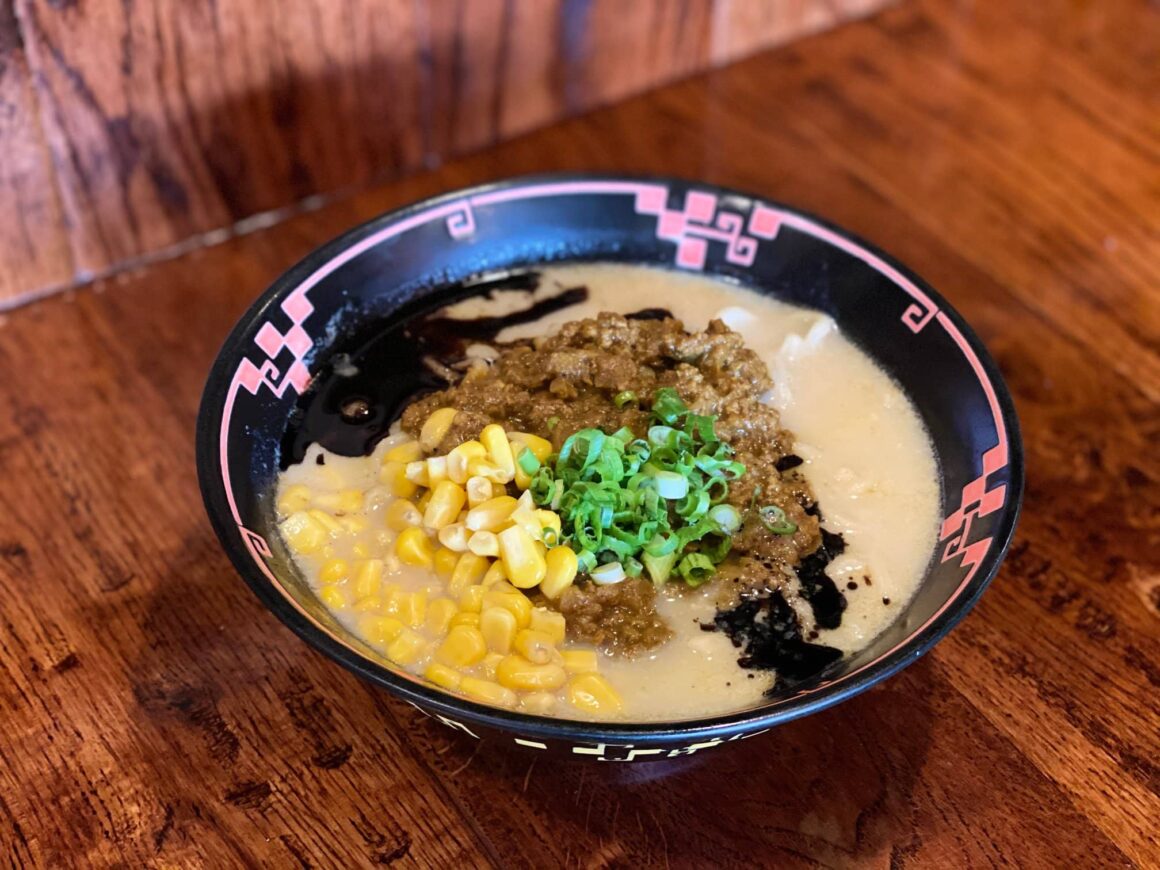 During the rain or cold, we all look for that perfect spot to cosy up with a bowl of ramen that warms our hands and hearts.
Welcome to Tiger Ramen, where the noodles are homemade and the authenticity is on par with any Ramen house in Japan. Tiger Ramen is family-owned and operated.
It's comfortable, casual and always full, mainly because customers can't stay away from the genuine taste and flavours.
Every Ramen lover has their own blend and mix, but if you're new here, try their Tiger Ramen, a soy sauce flavoured mixed tonkatsu/chicken/fish broth, topped with half an egg.
Being vegan shouldn't stop you from tasting the best curry ramen in the world and Tiger Ramen is making that possible with their Vegan Curry Ramen! The spice level can be customised from 1 to 3.
What better way to elevate your ramen experience than with a side of Fried Dumplings? Perfectly complementing the rich and comforting flavours of ramen, these crispy delights will provide the most satisfying crunch.
What to order: Tiger Ramen, Vegan Curry Ramen, Fried Dumplings
Address: 310-1210 Summit Drive Kamloops, BC V2C 6M1
3. mittz Kitchen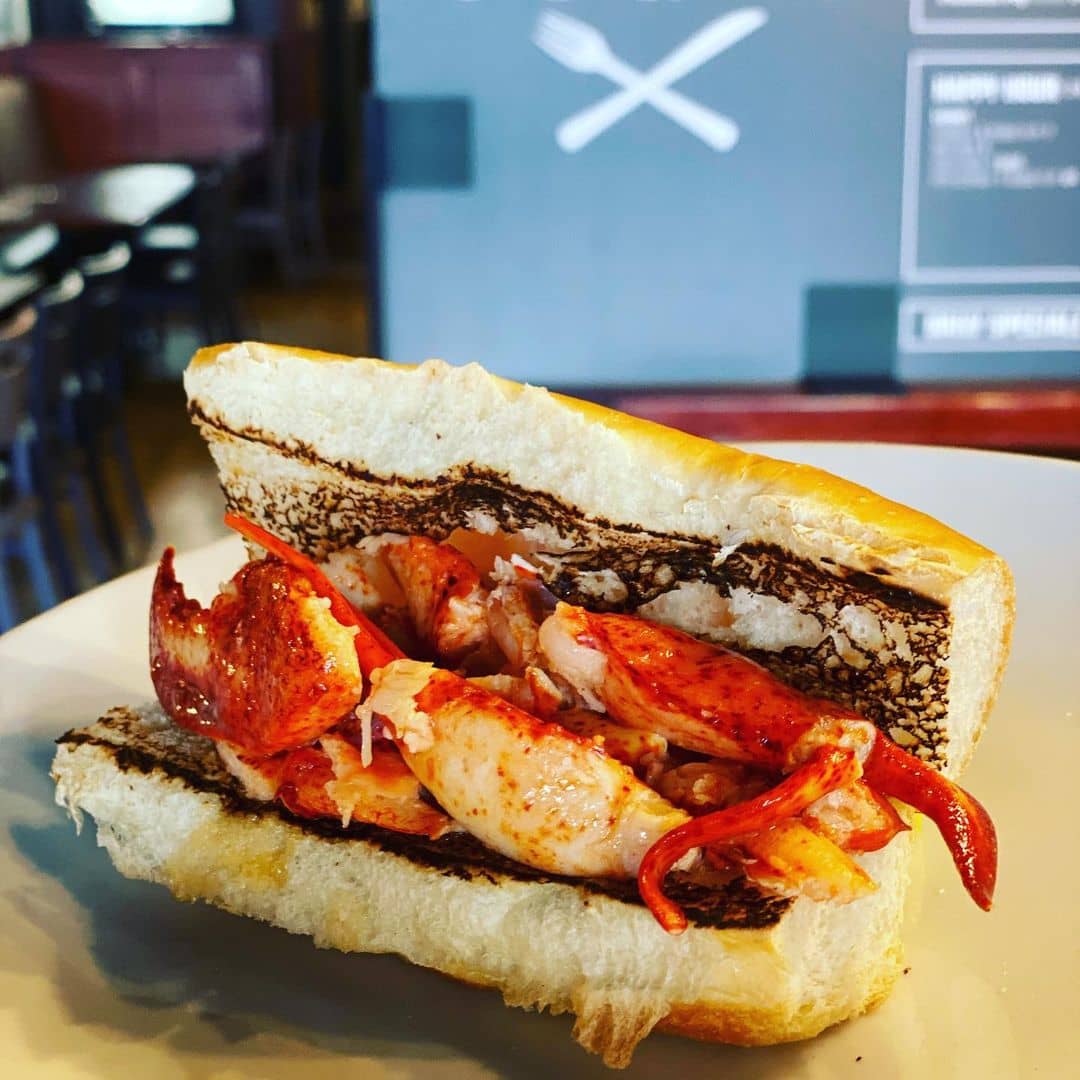 Mittz Kitchen is one of the few places that can pull off casual comfort and upscale elegance under the same roof.
Their style of food is best described as local Canadian cuisine with a global influence. The owners' light sense of humour and decent fun show through at various points, be it their slogan or menu.
All in all, a wonderful place to stop for drinks, food and good times.
Try the Sablefish, that's panko-crusted and served with potato gnocchi and braised kale. The Short Ribs are braised to perfection and served with a creamy mushroom risotto and honey-roasted carrots.
You can also order the signature Mittz grilled burger and pair it off with their popular Strawberry Lemon Basil Cocktail. 
What to order: Sablefish, Short Ribs, grilled burger, Strawberry Lemon Basil Cocktail
Address: 227 Victoria Street Kamloops, BC V2C 1Z4
Website | Instagram | Facebook
2. Hello Toast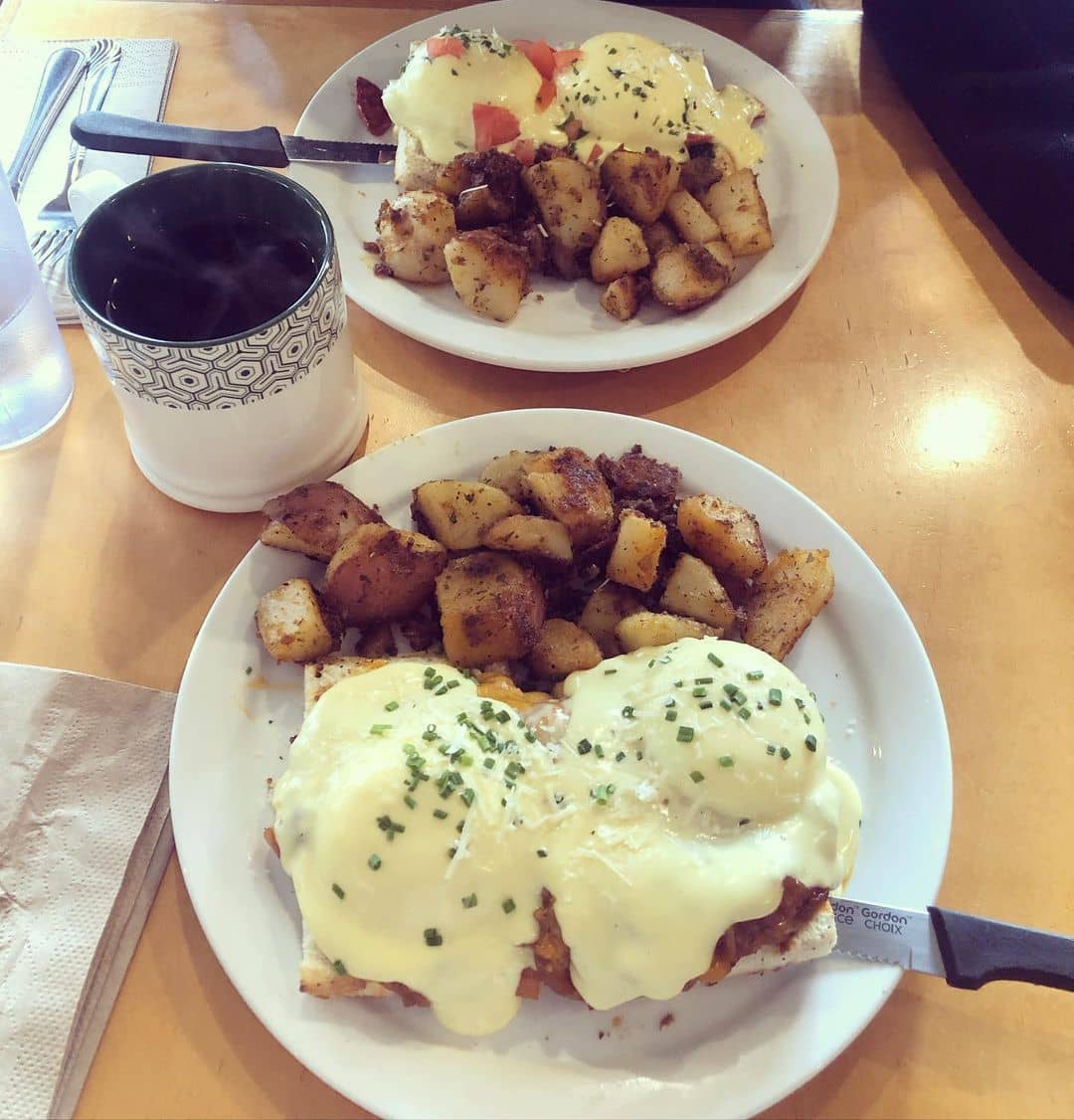 Hello toast is a dynamic, lively breakfast and lunch restaurant in downtown Kamloops. Part of the food scene in Kamloops for over twenty years, they take great pride in knowing that customers turn up to socialise, eat and drink, and have a great time.
The staff here is super friendly and the whole vibe at Hello Toast is one of family and togetherness.
Try their Ironman Benny. It's unique, flavourful and filling. We also loved the Bacon Benny with double smoked bacon piled on top of toasted focaccia bread, and smothered delicious hollandaise sauce.
The Cayenne In the Rain should be ordered by very serious spice fans, and the sweet-toothed need to go straight for the Strawberry Shortcake Stuffed Toast!
What to order: Ironman Benny, Bacon Benny, Cayenne In the Rain, Strawberry Shortcake Stuffed Toast
Address: 428 Victoria St, Kamloops, BC V2C 2A7
Website | Instagram | Facebook
1. Brownstone Restaurant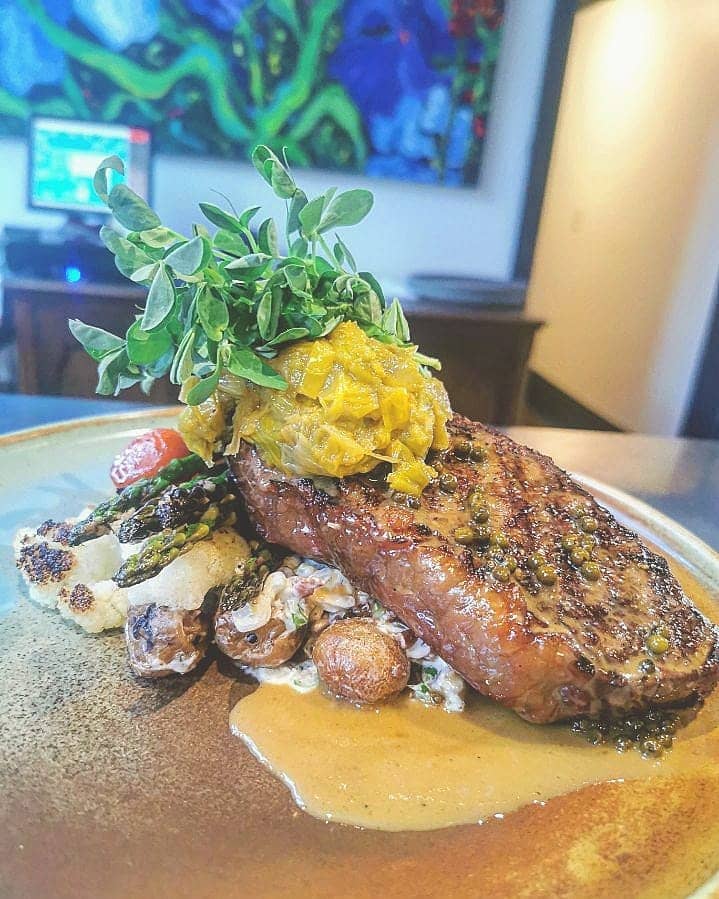 Brownstone started off as a neighbourhood restaurant that served warm genuine comfort food in a comfy setting. But, their attention to quality and detail, fresh produce and culinary professionalism levelled them up to a fine dining, quality cuisine bonanza.
Located in a restored bank with high ceiling and multiple connected dining rooms, the ambience is blended with comfort and style. 
One of their hallmark items is their Dry Rubbed 10 oz New York Steak, perfectly cooked steak infused with a flavourful dry rub that enchants your palate.
They have a seasonal menu, depending on the local produce, and one of their popular specials is the Elk Meatloaf, wrapped in bacon and served on mash with side veggies.
Tip: Try a flight from their amazing local wine list.
What to order: Dry Rubbed 10 oz New York Steak, Elk Meatloaf
Address: 118 Victoria Street Kamloops, BC V2C 1Z7
Website | Instagram | Facebook
That's a wrap for our list of the 10 Best Kamloops Restaurants. We hope you enjoy some of them on your next trip there. While you're up in the interior, consider checking out these top Vernon restaurants or exploring a bit of the Sea To Sky regions.
---
Accommodations in Kamloops
This article contains affiliate links where we may get a small commission if you click on the link and purchase. No extra cost is added to you.