When it comes to insanely popular food in Richmond, the only thing that comes close to sushi would be bubble tea. Bubble tea in Richmond is ABUNDANT – which is a good thing for you reading this.
By now the majority of the big names from Asia have sprung up their outlets here and small boutique shops are serving all the milk tea or fruit variations that you know and love.
We've gathered up a list of the 8 best Richmond bubble tea spots for you to get your boba fix below: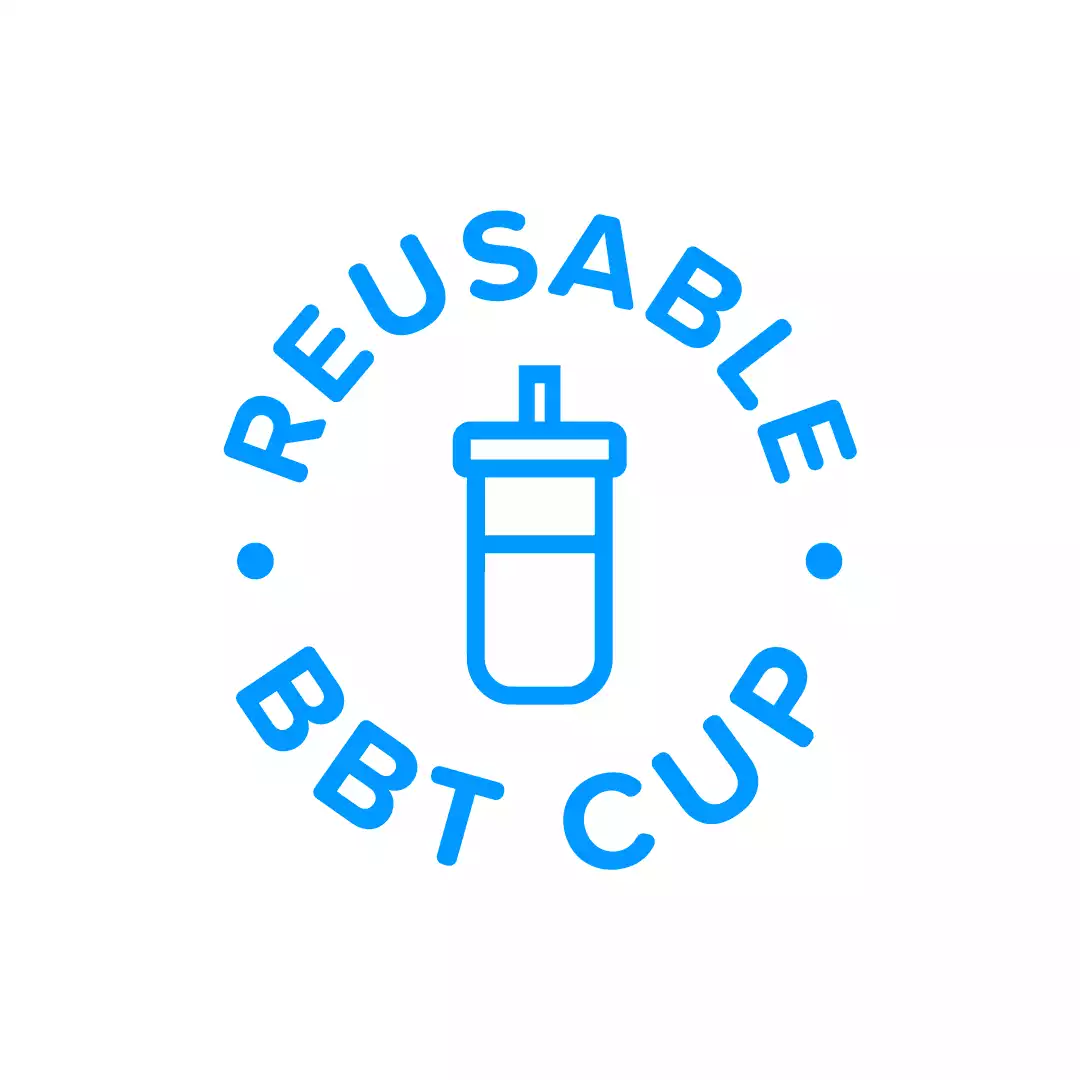 8. Peanuts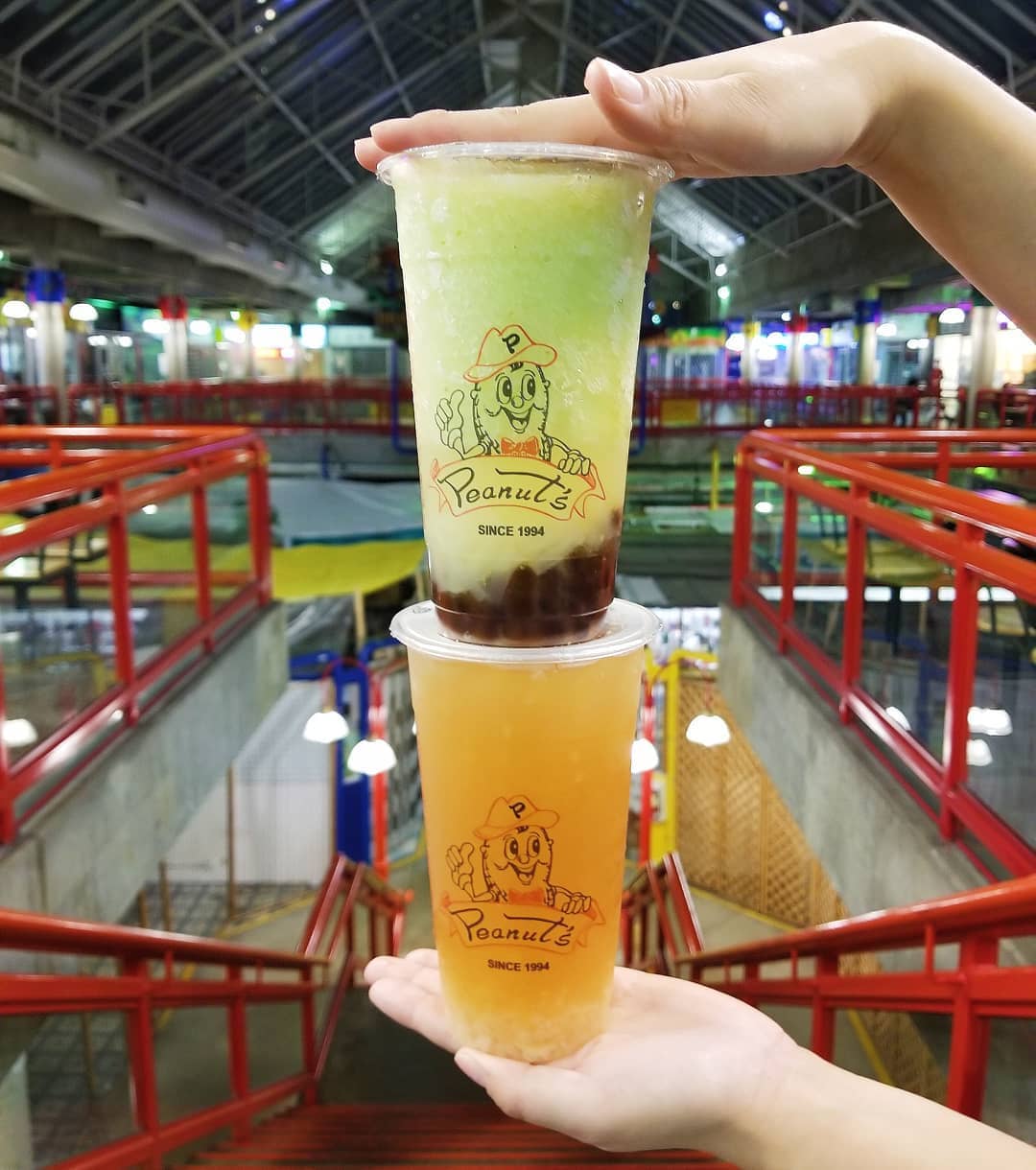 If your heart says yes but your wallet screams no for boba, Peanuts is probably for you. Not only is it relatively more affordable, but it tastes just as delicious as most places you'll find.
Their flavours of boba are addicting and we guarantee you'll be back for more. We recommend starting with their Honey Pearl Milk Tea, a Strawberry Banana Yogurt Pearl, or any of their divine teas, the choice is yours.
Also don't leave without grabbing a couple Wheel Cakes on your way out. They're tiny at ~$1 apiece and filled with homemade fillings like cheese, taro, radish, black sesame and more, so make sure you try out as many as you can.
What to order: Honey Pearl Milk Tea, Strawberry Banana Yogurt Pearl, Wheel Cakes
Address: 8260 Westminster Hwy, Richmond, BC V6X 1A7 (Richmond Public Market Food Court)
7. The Bubble Tea Shop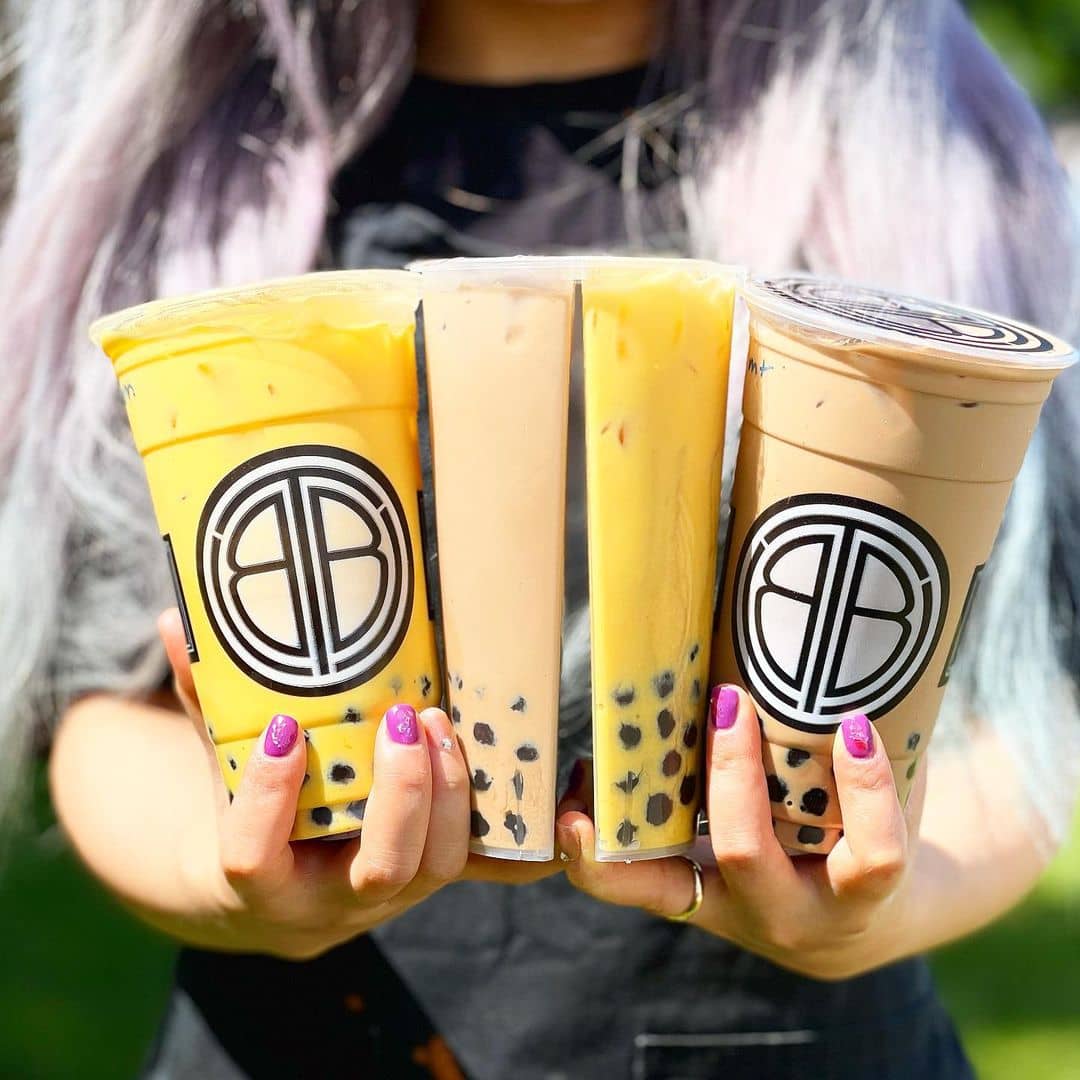 When the only downside to a store is that there's way too much on its menu, you know you've come to the right place. The Bubble Tea Shop offers over forty drink flavours and all sorts of boba toppings to go with it.
Their specialty, however, is their bubble waffles which are an absolute must to accompany your boba refresher. They're aesthetically played and made for your Instagram feed, and luckily, they're also overflowing with choices in the flavour department. So, it might take you some time to work your way through the menu. But hey, you know it will be worth it, right?
What to order: bubble waffles
Address: 4651 Number 3 Road Richmond, BC V6X 2C4
Website | Instagram | Facebook
6. Machi Machi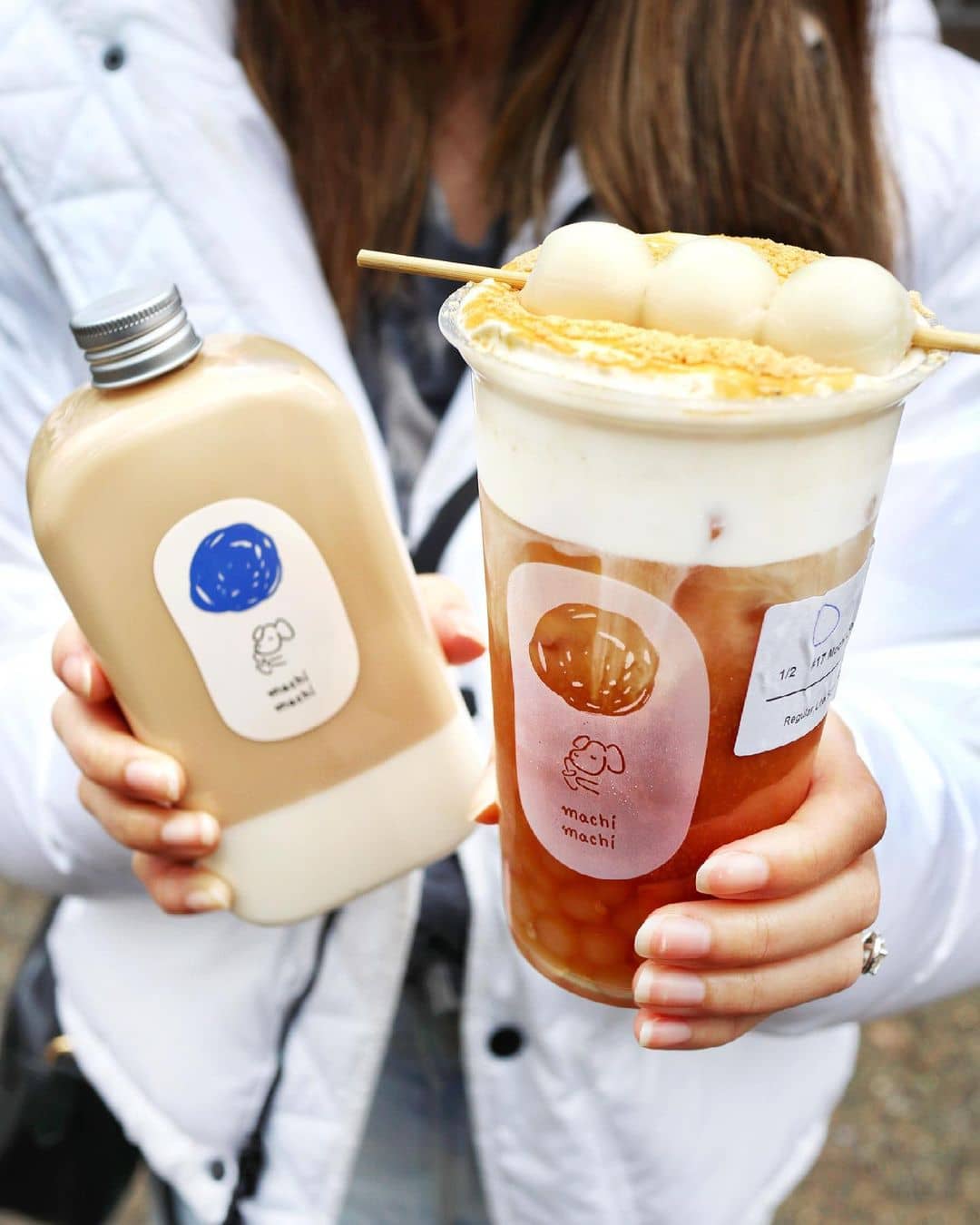 If you're like us and grew up listening to Jay Chou (a mega-popular Taiwanese singer), then you must have a soft spot for Machi Machi – which made an appearance in Jay Chou's music video and being noted as the singer's favourite boba brand.
If your wallet already hurts from other bubble tea spots, then this spot is NOT for you. It's pricey, but the cute aesthetics may be the thing that will win you over. If money isn't a problem for you, then go for the Black Tea with Cream Foam and Pearls or the one in the cute bottle with panna cotta.
What to order: Black Tea with Cream Foam and Pearls
Address: 1306-8368 Capstan Way Richmond, BC V6X 4B4
Website | Instagram | Facebook
5. Bubble Queen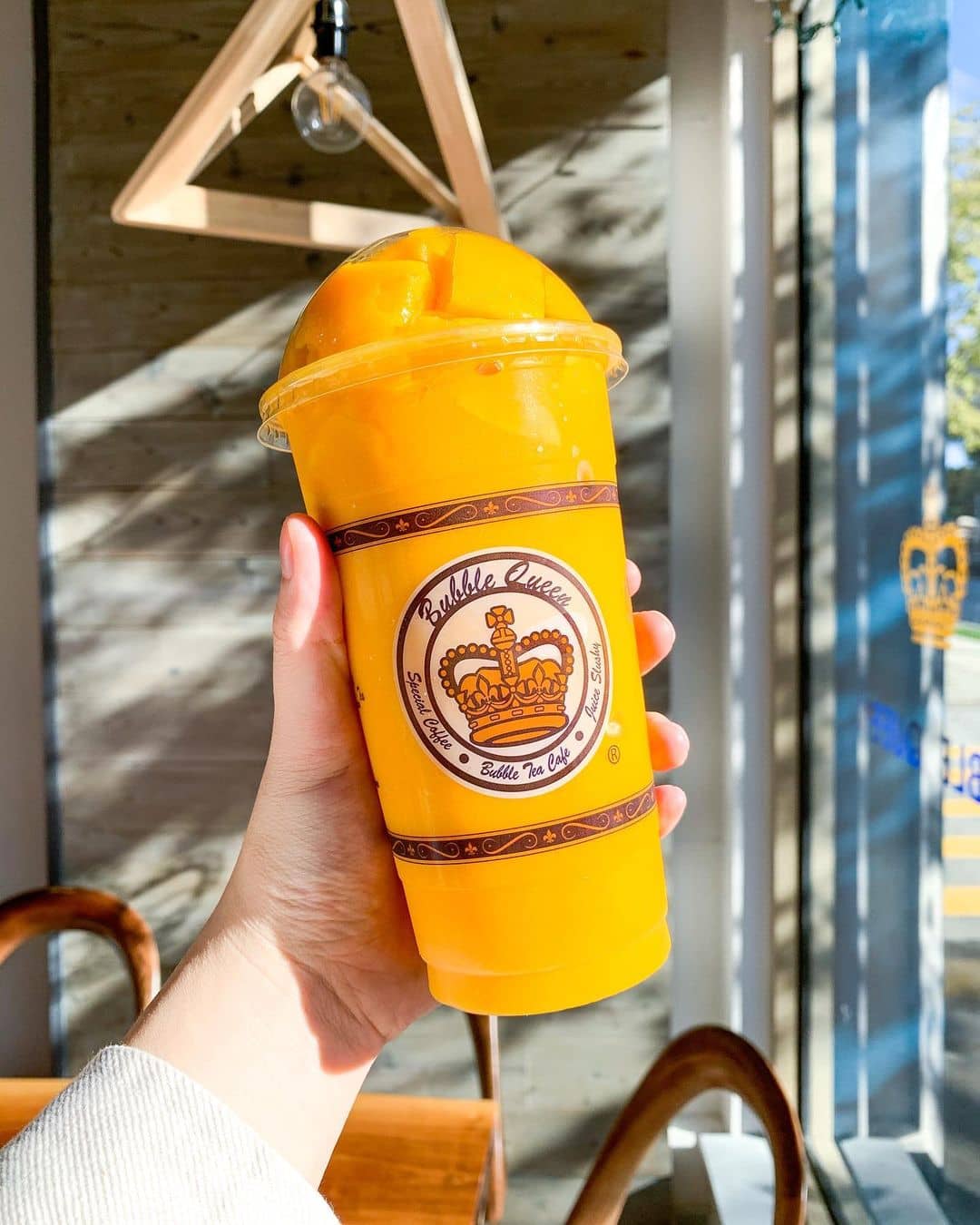 Bubble Queen is a local favourite that's been around for years and years (remember those good ol' afterschool trips to Bubble Queen), accumulating a loyal fanbase. One thing that we swear by is their Mango drinks, and in this case, their Mango Bubble Tea with added cubes of mango on top.
There's nothing not to like with Bubble Queen, from their fun and updated interior to their wild drink flavours from Kit-Kat to Maltesers and their infamous bubble waffles, it's the boba joint in the city.
What to order: Mango Bubble Tea, bubble waffles
Address: 8888 Odlin Crescent Suite 1180 Richmond, BC V6X 3Z8
Website | Instagram | Facebook
4. Hanlin Tea House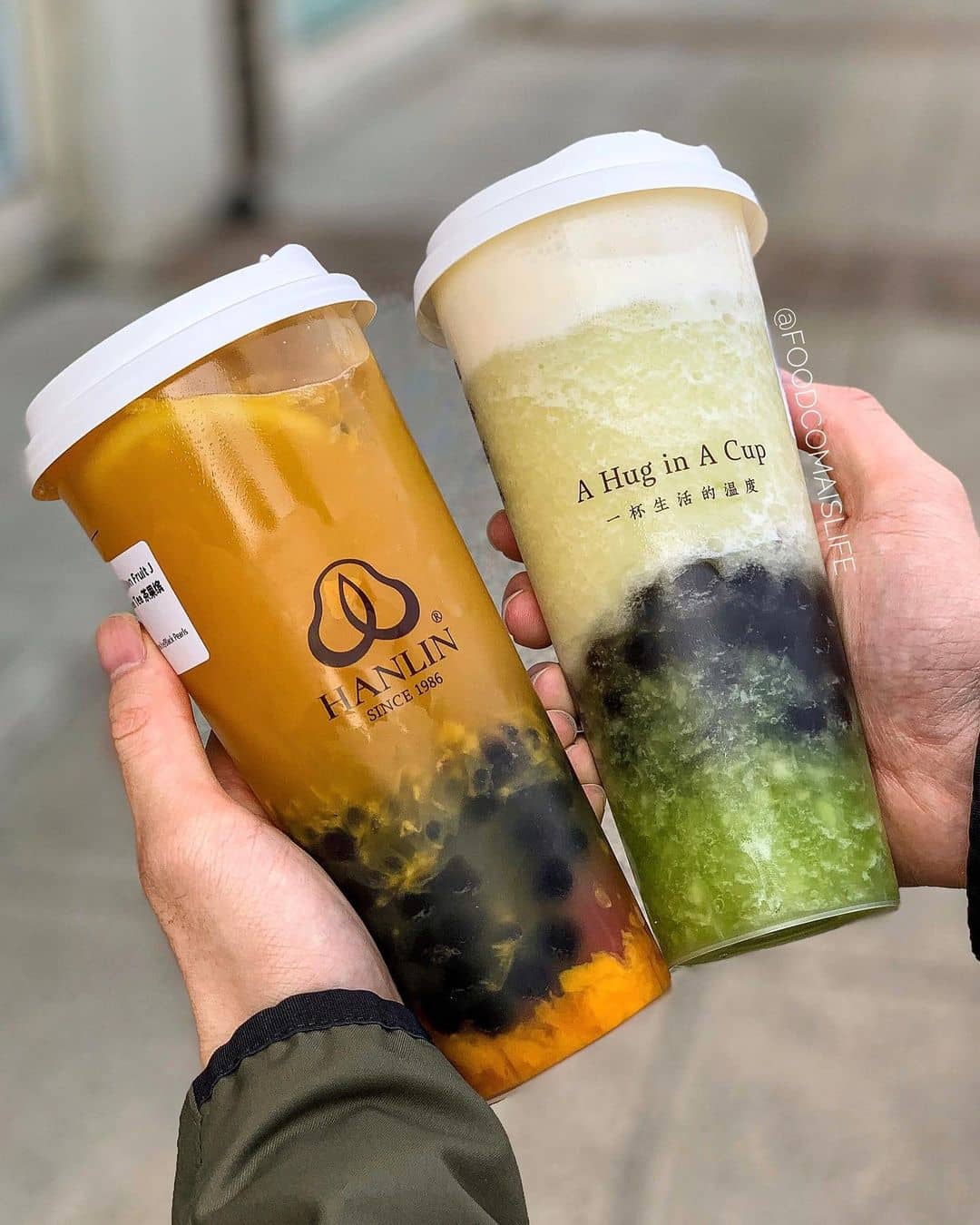 A bubble tea and dessert house with a polished and chill aesthetic, Hanlin Tea House has a great selection of drinks for boba lovers. With ample seating both on the upper and lower flowers, this place is great for two things: studying and sipping delicious boba to refresh the mind.
Ice cream and boba in one? Look no further than Hanlin's Brown Sugar Milk Tea Ice Cream Smash. Delicious brown sugar milk tea with the texture of creamy ice cream that's perfect for the warm weather; you'll be giving yourself a pat on the back for ordering this one.
If you're looking for a more refreshing fruit drink, the Watermelon Fruit Tea with Cheese is a must-try! Who would have thought cheese would taste great with watermelon? We don't know what sorcery they put in this drink, but it's crazily good.
Don't forget to order a piece of their Matcha Roll. Tasting like authentic matcha with just the right amount, this is the perfect cake to pair with your drink. Fluffy, creamy, and not overly sweet; get this and thank us later.
What to order: Brown Sugar Milk Tea Ice Cream Smash, Watermelon Fruit Tea Slush with Cheese, Matcha Roll
Address: 8328 Capstan Way #1121, Richmond, BC V6X 4B6
Website | Instagram | Facebook
3. Tea Monarch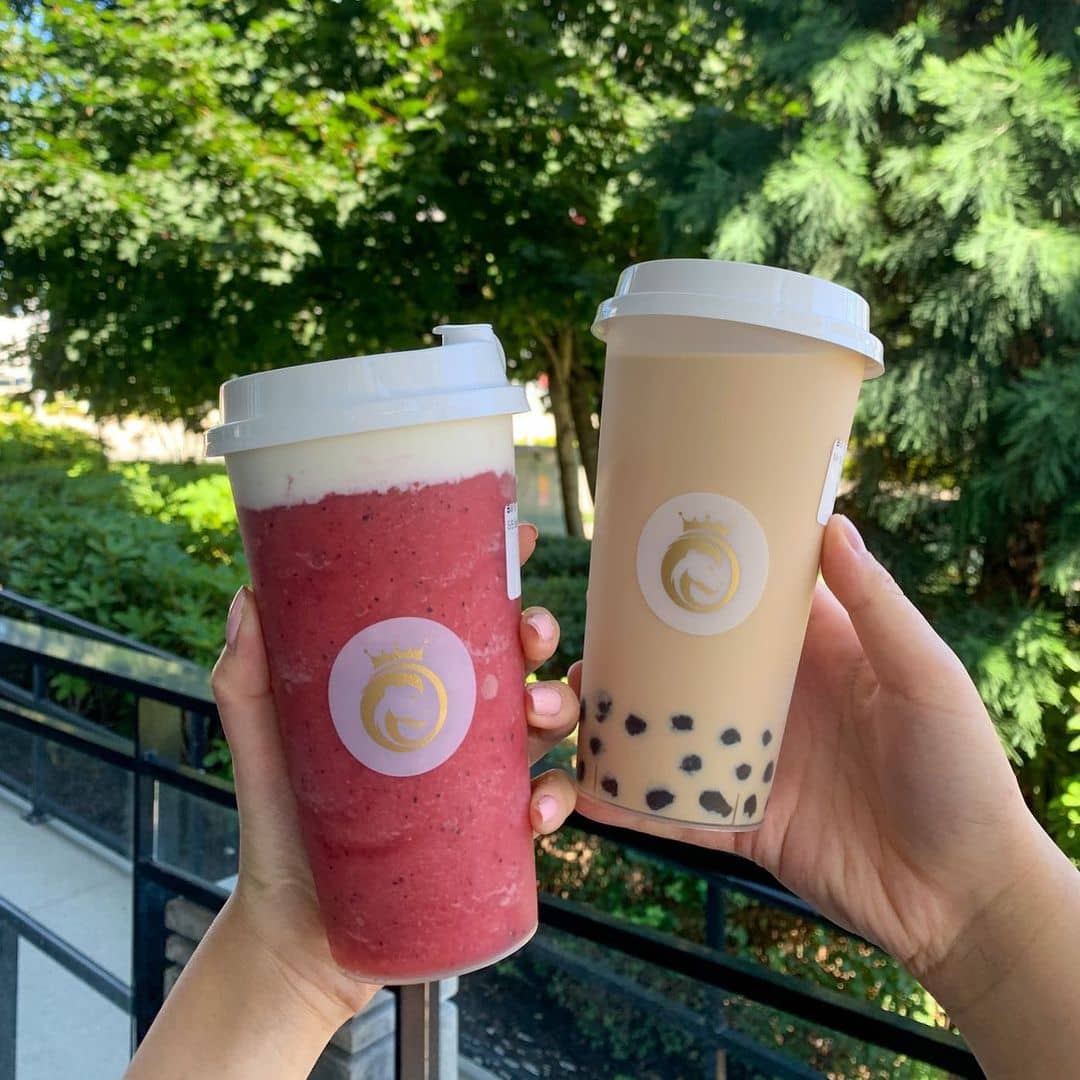 Are you one of those boba enthusiasts who think the best part of bubble tea is the little chewy pearls of goodness at the bottom of the cup? Who are we kidding, of course you are. Lucky for you and all tea lovers, Tea Monarch is popular for their chewy pearls, and worth a visit when you're in Richmond.
Those pearls go perfectly with their customer-favourite Sri Lanka Milk Tea, and their super yummy Cream Cheese Float tea will convert you off regular floats forever.
What to order: Sri Lanka Milk Tea, Cream Cheese Float tea
Address: 6971 Elmbridge Way 175 Richmond, BC V7C 0A5
2. 101 Boba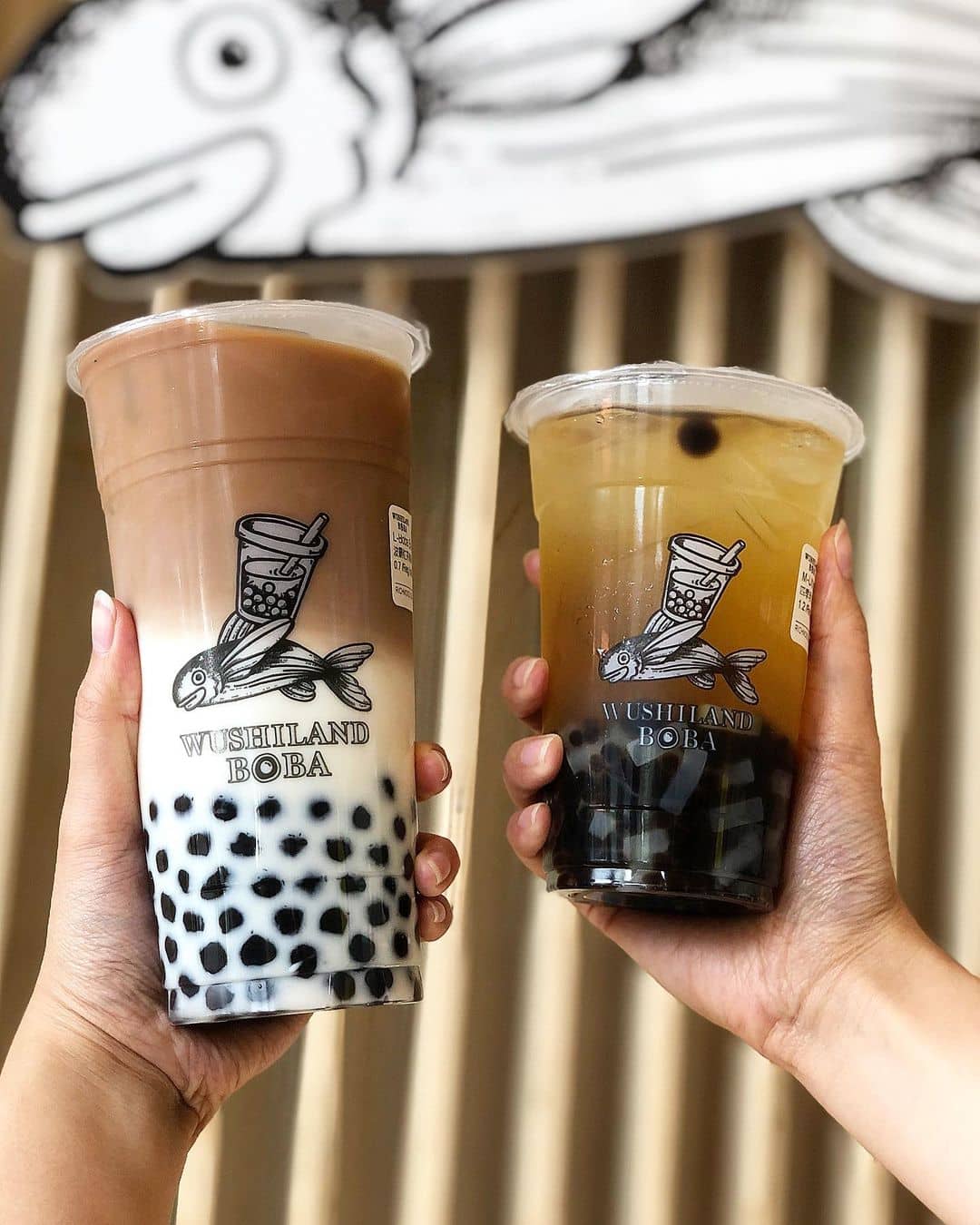 Wushiland is a cute little place tucked into Richmond and is quite under the radar since it is rather new in the Vancouver scene.
We recommend a classic Ovaltine Milk tea or really anything that features their powder milk base for that authentic Taiwanese taste. If you're looking for something a little different, their Four Season Tea with Mango Sorbetto Ice-cream is unique, sweet, tangy and the perfect refresher for the day.
What to order: Ovaltine Milk tea, Four Season Tea with Mango Sorbetto Ice-cream
Address:
-8338 Capstan Way #1228, Richmond, BC V6X 4B5
-7991 Alderbridge Way #120, Richmond, BC
1. Truedan (Jenjudan)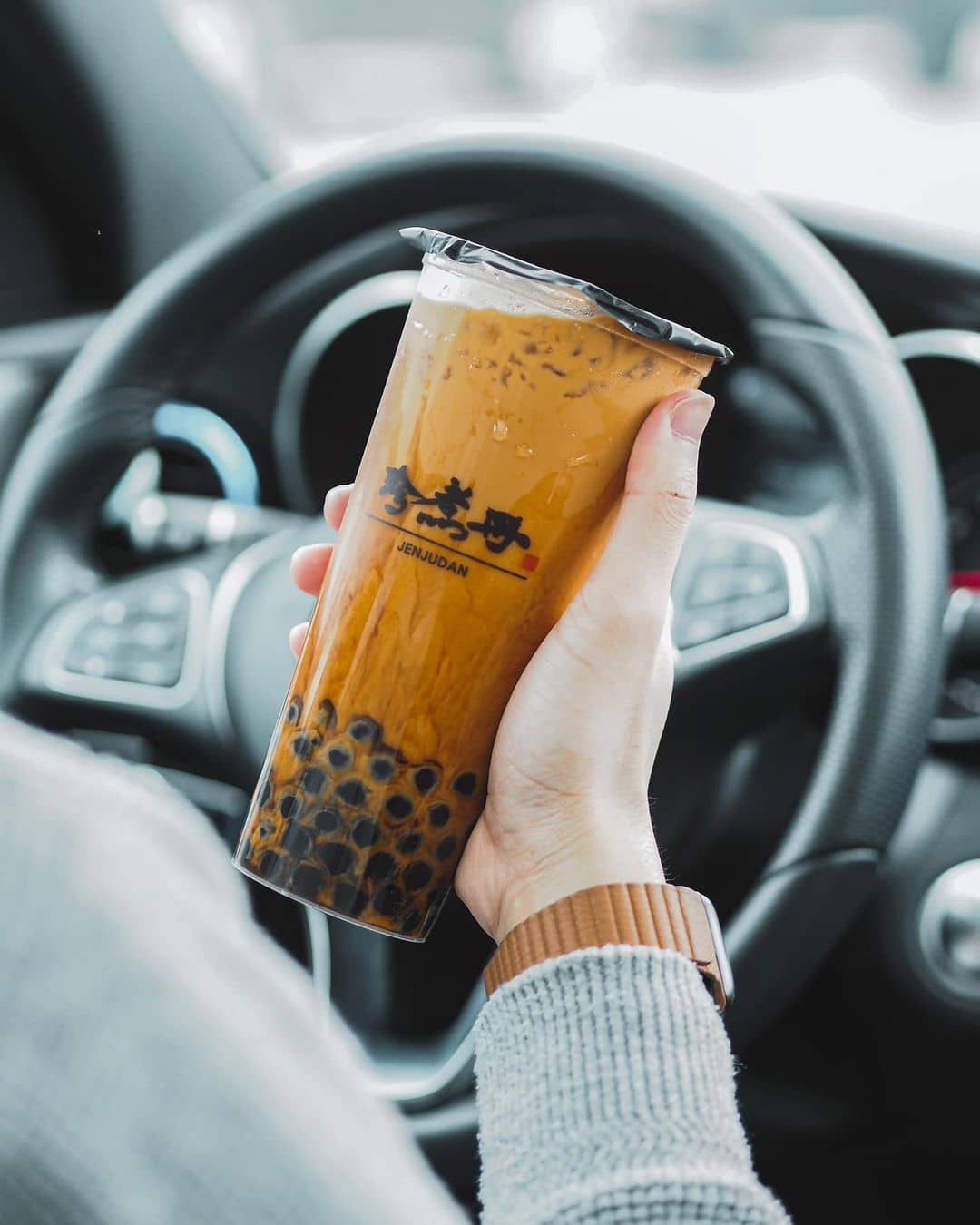 Originating from Taiwan, Truedan (Jenjudan) is a well-known chain that serves up some quality authentic bubble tea. For us, their pearls are some of the best – the right softness and chewiness that you'll be content with.
They have a bunch of seasonal flavours and toppings, but their Thai tea brown sugar is the one that hits the spot. And it isn't just us that thinks that.
And, while having several different locations across Richmond and Vancouver, it's the perfect place to keep coming back to conquer their entire menu.
What to order: Thai tea brown sugar
Address: 125-5599 Cooney Road Richmond, BC V6X 0N8
Website | Instagram | Facebook
So, there you have it. These are some of the best Bubble Tea Shops in Richmond for you to venture into to get your sugar fix.
But, if you're not so much into the milky drinks and prefer a boozy cocktail brunch instead, check out our list of 10 Best Brunch Spots in Richmond that will surely hit the mark!
How We Create Our "Best" Lists
All Noms Magazine's "best" lists are created using multiple factors and signals to help readers find the best restaurants, things to do, and places to stay at. Some of these factors and signs include personal experiences, correspondence with locals, and compiling experiences from review sites.
Each list is also created to be balanced (in terms of price, cuisine type, ambiance, and more) as possible. This means that the lists are not specifically created in ranking order. You should be comfortable picking from any of the spots on the list and generally have a good time. But of course, YMMV (your mileage may vary) and everyone may have different experiences/palates.