Surrey, British Columbia's second-largest city next to Vancouver, is known for being a suburban city. But don't let that trick you into thinking that this culturally and linguistically diverse city is anywhere near ordinary.
Thanks to Surrey's rich food source, it is home to a myriad of restaurants offering various cuisines and dishes. One of them, of course, is the ever-so popular Japanese-dish: sushi.
In this article, we will walk you through the 10 best Surrey sushi restaurants to try. Sit down, buckle up and get ready to grab the finest Surrey sushi in town!
10. Aomori Sushi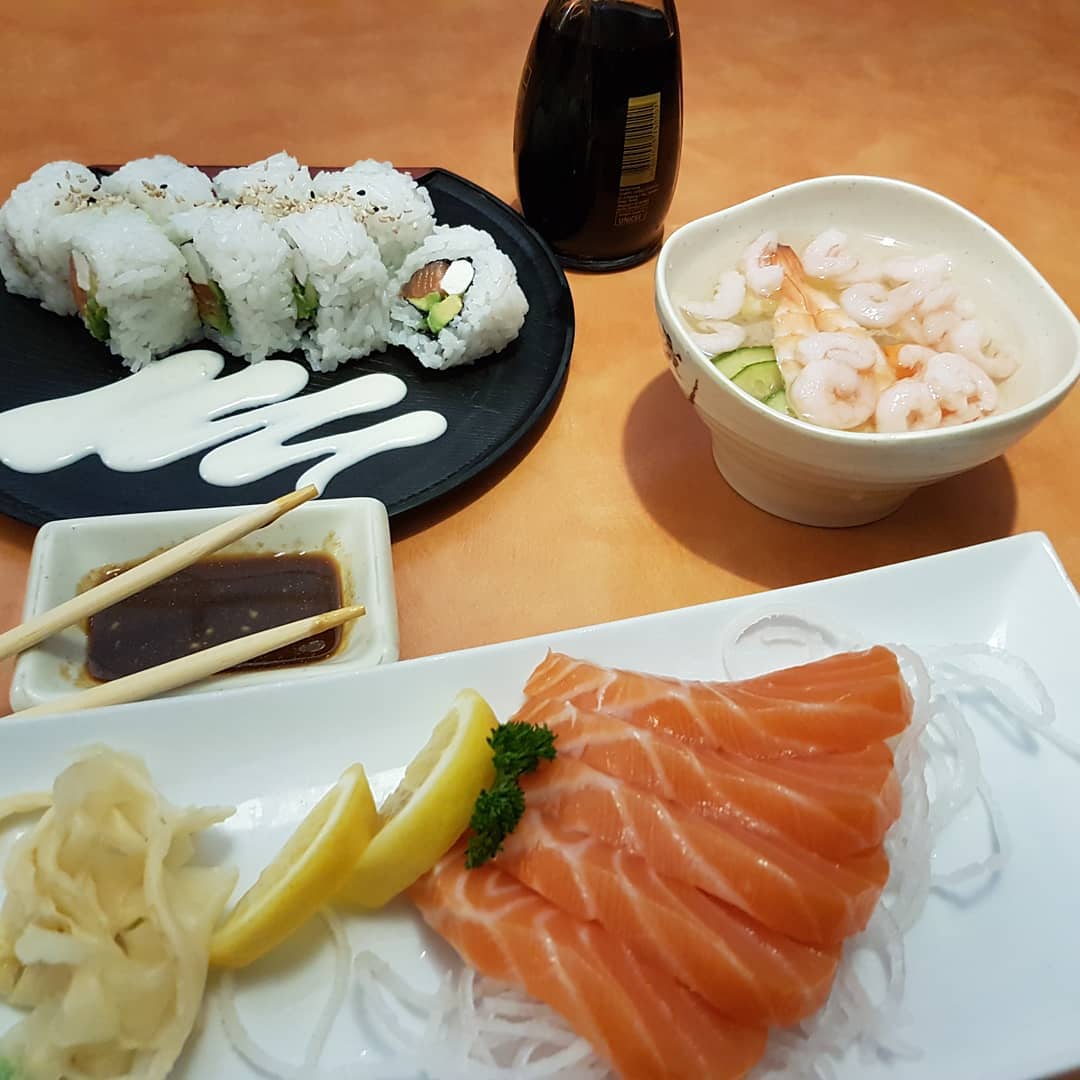 Completing the list is another hidden gem that has been a favorite go-to place of sushi-lovers in Newton, Surrey. Aomori Sushi gives you a variety of options to choose from, including their special rolls, teriyaki, noodle, sashimi, nigiri sushi, maki, and more. All items are made from fresh ingredients, expertly prepared, and cooked to satisfy your cravings for authentic Japanese food.
Go for their Aomori Special, a mash-up for California Roll, Dynamite Roll, Ebi Sinomono or Gyoza, and Miso Soup. You'll be amazed at how tasty these are. Give their Chef Special a try, too. They're bestsellers for all the delicious and velvety reasons.
What to order: Aomori Special, Chef Special
Address: 13767 72 Ave #12, Surrey, BC V3W 9Z1, Canada
9. Hi Sushi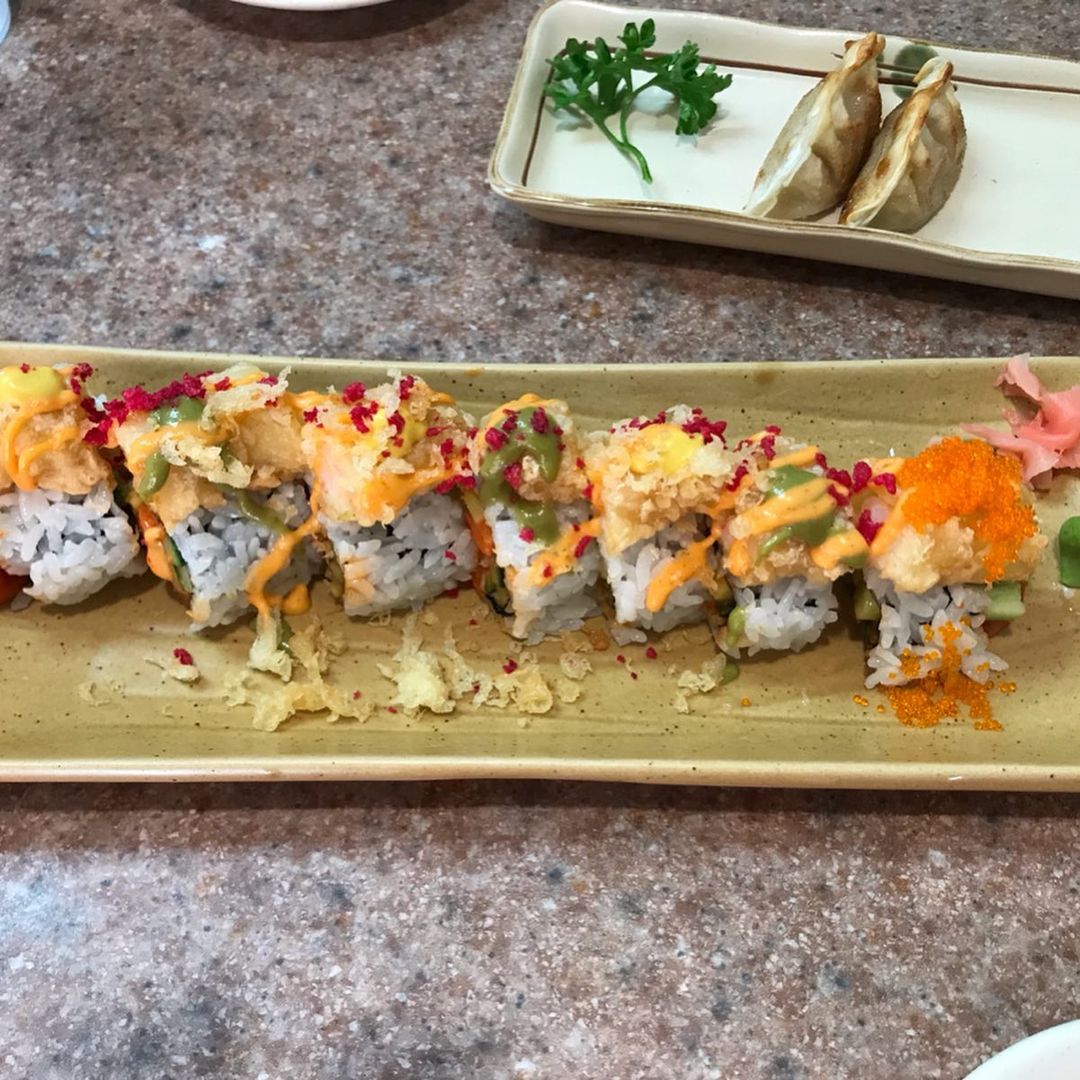 Hi Sushi is another hole-in-a-wall restaurant that never shies away from being one of the best spots to buy Surrey sushi. Those who accidentally stumbled upon them agree that they are, indeed, one lucky find! Hi Sushi's patrons brag about their approachable staff, cozy ambiance, and wide range of delectable Japanese cuisine. Not to mention, they serve food in generous proportions!
All of their sushi is rolled to perfection but we'd recommend their Wild Salmon Roll. Plus, their Ebi Tempura is a wonder! A White Rock pride, we must say.
What to order: Ebi Tempura, Wild Salmon Roll,
Address: 3388 Rosemary Heights Crescent #132, Surrey, BC V3S 0X8, Canada
8. IKE Sushi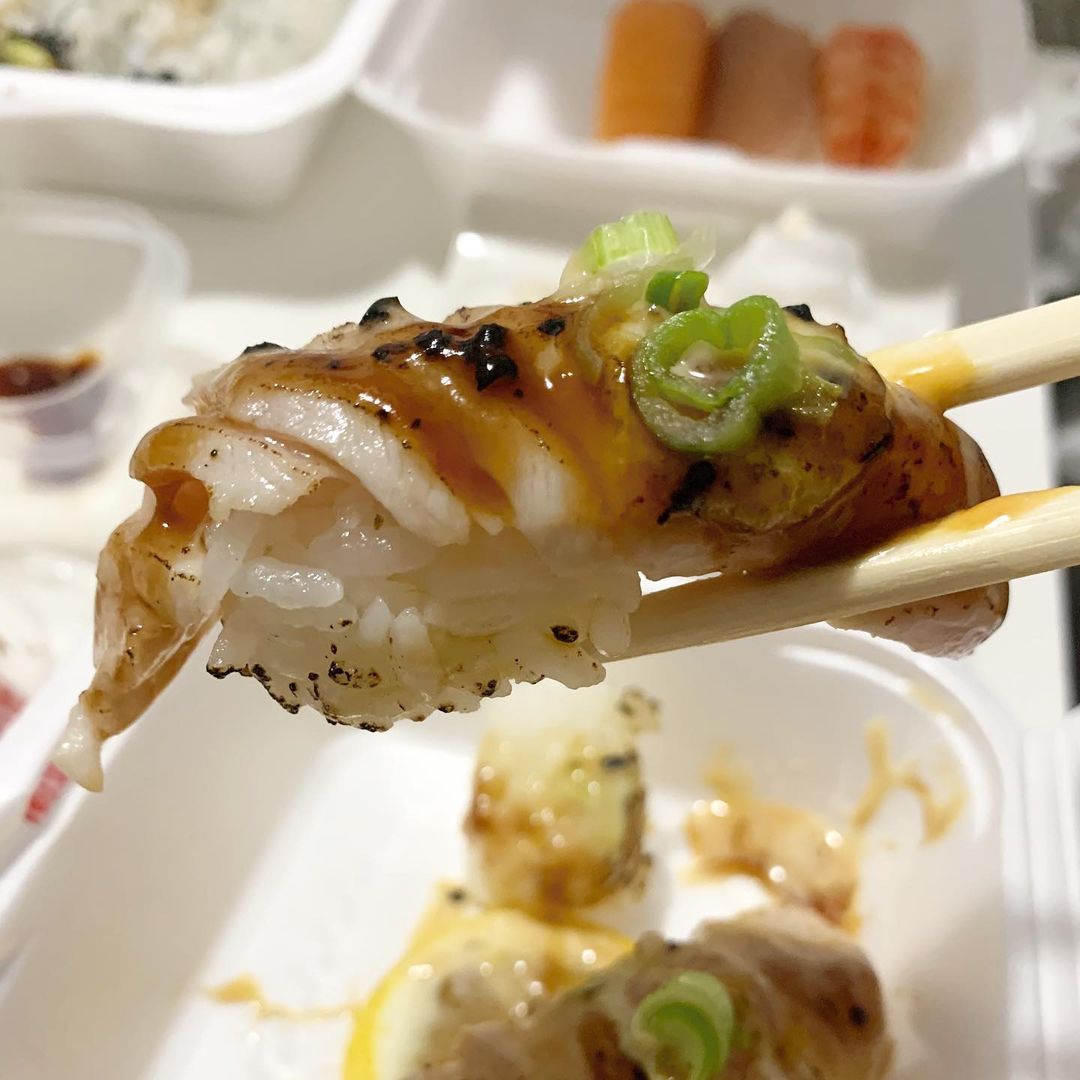 IKE Sushi is a family-run business that specializes in rolls, cones, sashimi, and nigiri. Located on a corner, this small sushi joint offers an extensive menu of fresh, excellent-grade Japanese dishes infused with local taste.
Service-wise, they treat every customer like royalty, giving them nothing short of a great customer experience. Since they only have limited seating, most patrons prefer to order online. Not to worry, tho! Their presentation remains spotless be it dine-in or to-go.
Their O453 (O!! Ike) Roll is definitely a must-ordered! You'll be surprised at how avocado, cucumber, salmon, and tobiko complement each other, making tasty outbursts inside the mouth. Another star on the menu not to miss out on is their creamy version of the California Roll.
If you want a complete package of a meal, go for their Bento–we fell in love with the Chicken Teriyaki.
What to order: O453 (O! Ike) Roll, Creamy California Roll, Teriyaki Chicken Bento
Address: 19188 72 Ave, Surrey, BC V4N 1M9, Canada
7. Haru Sushi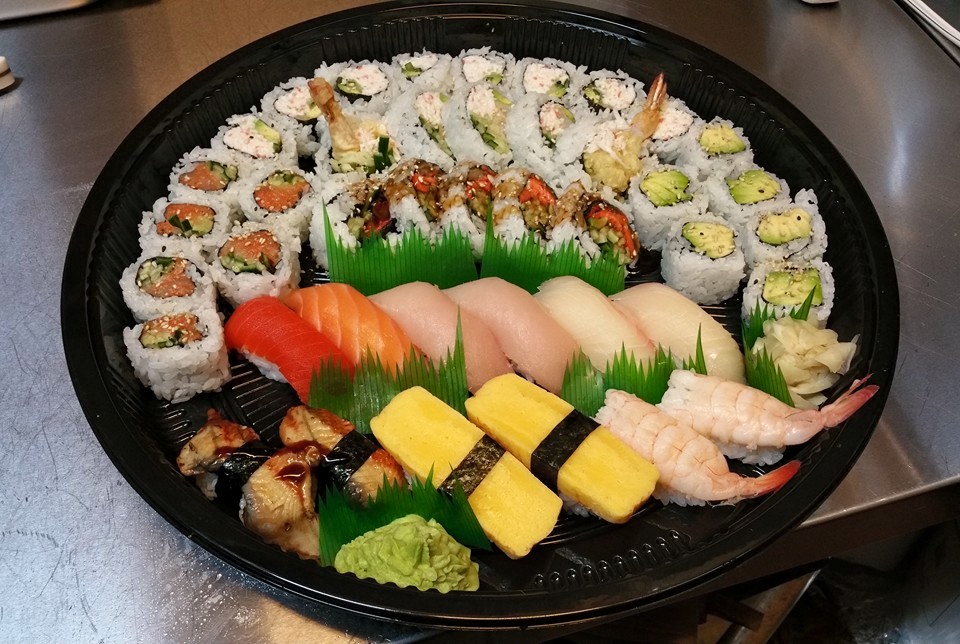 Haru Sushi is a great choice for those who want to eat Japanese food in a quiet atmosphere. They put a lot of effort into their head-turner plating, making everyone completely stunned by their sushi, sashimi, and rolls. Haru's interior is on point with Noren curtains, bamboo decors, and sakura decors.
Others commend their high-quality service–friendly, kind, and always smiling as they welcome everyone inside. Haru Sushi is also a favorite takeout for those who prefer to order online.
Everyone is a huge fan of Miso soup and Haru's Miso does not disappoint! Savor in its rich and flavorful aroma and your day will be completed. We also recommend you try their rolls, particularly Sakura and Chopped Scallop, skillfully prepared to satisfy your palate
What to order: Miso Soup, Sakura Roll, Chopped Scallop Roll
Address: 19390 68 Ave Suite 102, Surrey, BC V4N 6A9, Canada
6. Sapporo Kitchen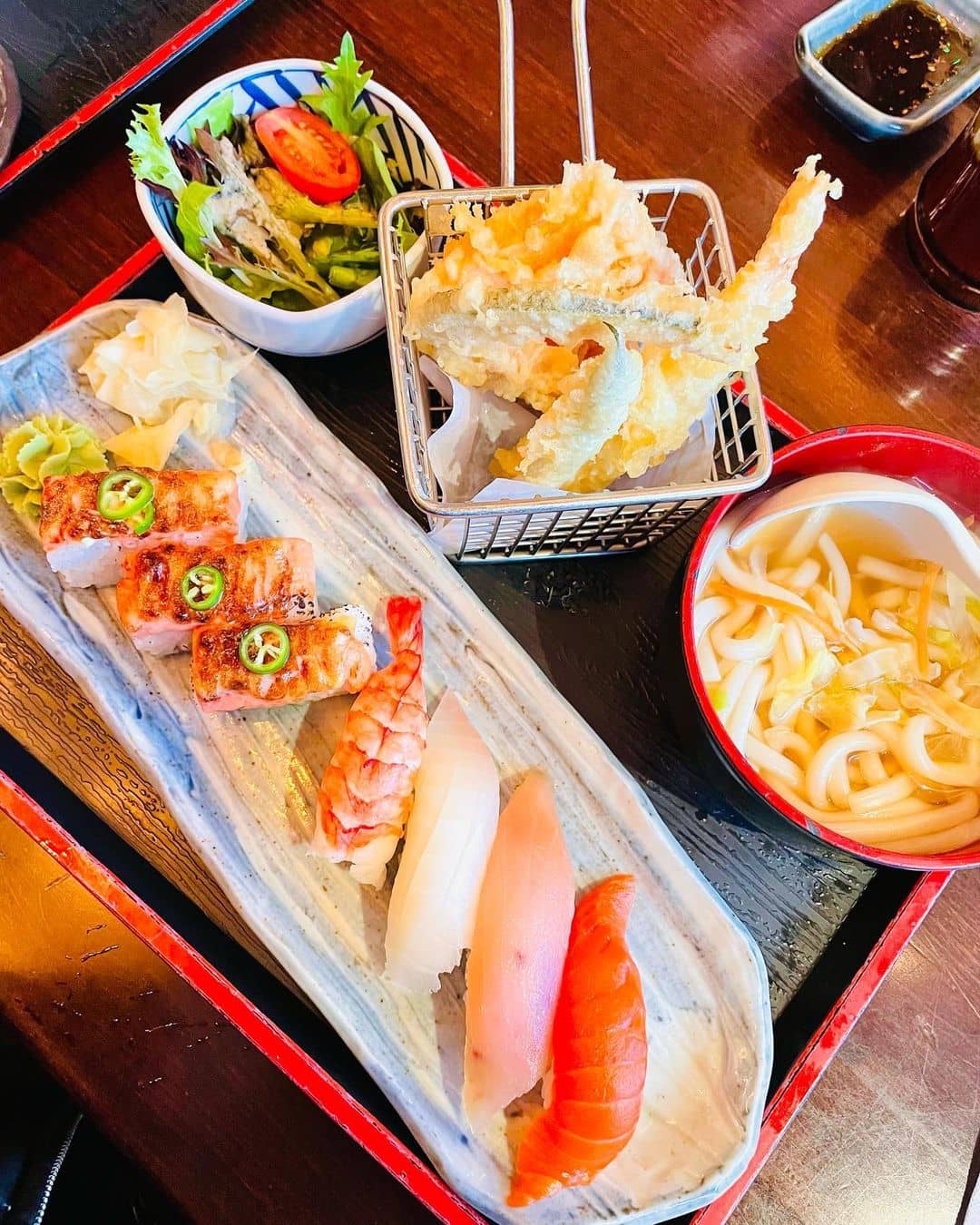 Seven years in the business and never fails to deliver only the best. Sapporo Kitchen boasts a quintessential combination of a delectable Japanese menu, stylish and picturesque interior design, flawless service, and luxurious ambiance. Located in South Surrey, this sushi haven is always bustling with patrons who are willing to wait for a table just so they could have a taste of Sapporo's specialties.
Not for its name but for its flavorful taste, you must definitely try their Sexy Dance Roll–a riceless roll of tuna, salmon, izumidai, Ebi, wrapped in thinly sliced cucumber. Their most popular Godzilla Bite has been proficiently prepared to allure everyone's eyes.
For ramen lovers, their Tonkotsu Ramen is just as superb as their special dishes.
P.S. you can also find them in North Vancouver
What to order: Sexy Dance Roll, Godzilla Bite, Tonkotsu Ramen
Address: 1625 152 St, Surrey, BC V4A 6G3, Canada
Website | Instagram | Facebook
5. Mauna Sushi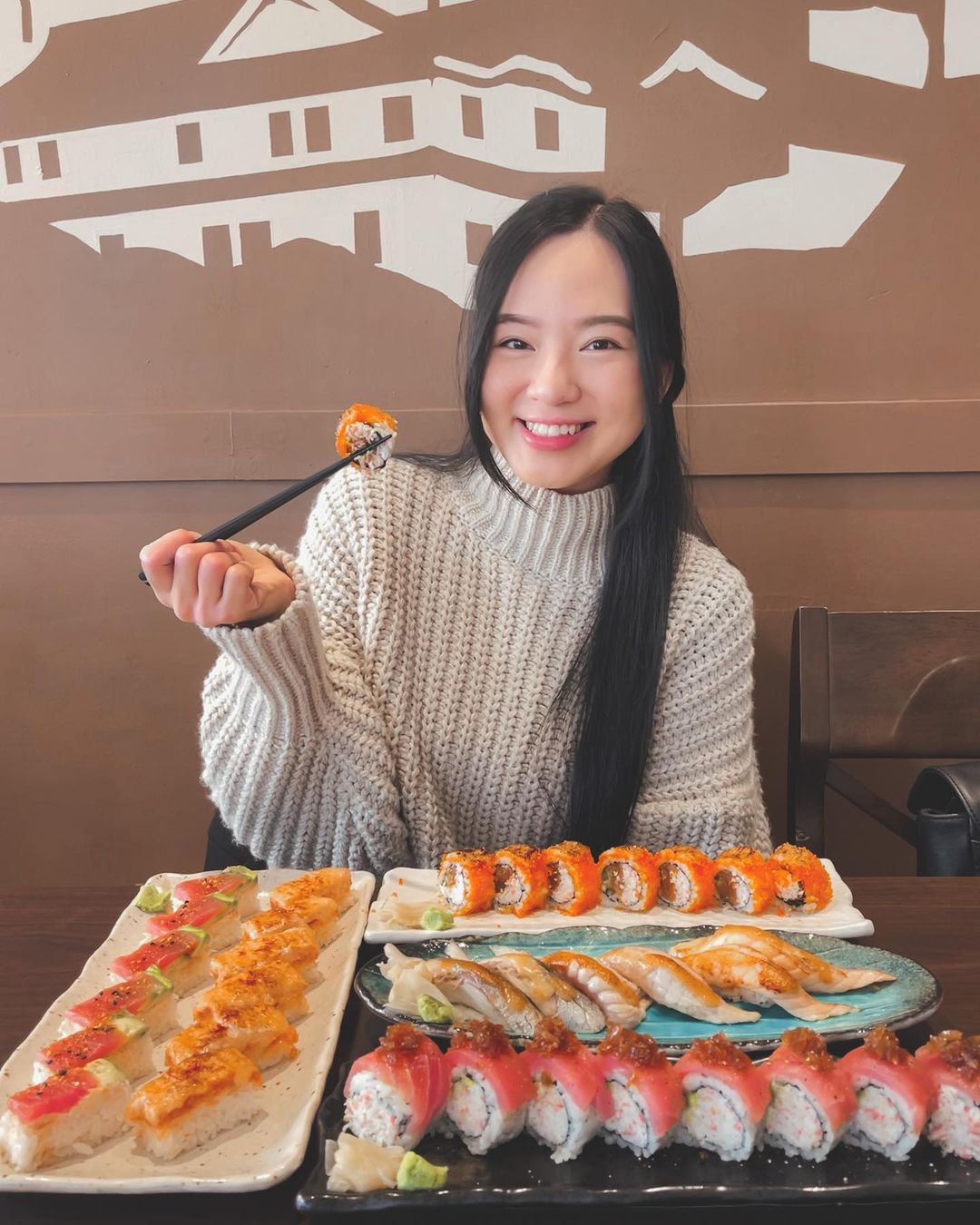 Yet another Surrey jewel is Mauna Sushi, a hole-in-the-wall sushi restaurant that is famous for their flame-seared "Aburi" dishes. From the eye-candy presentation to luscious taste, Mauna instantly becomes a "new" favorite to everyone visiting them for the first time.
With friendly owners and servers awaiting, a trip to this sushi spot will surely leave you wanting to go back for another serving of authentic Japanese paradise.
Mauna's Aburi Sushi Tray is the way to go! A fantastic collection of fire-touched sushi, including wild salmon, saba, Ebi, and more. We love how they were masterfully and consistently made to please customers.
We also recommend their Sashimi Salad–fresh, exquisite, and savory, and Explosion Roll, a signature dish that never fails to amaze those who taste it.
What to order: Aburi Sushi, Sashimi Salad, Explosion Roll
Address: 14839 108 Ave, Surrey, BC V3R 1W2, Canada
Website | Instagram | Facebook
4. Yugafu Japanese Bistro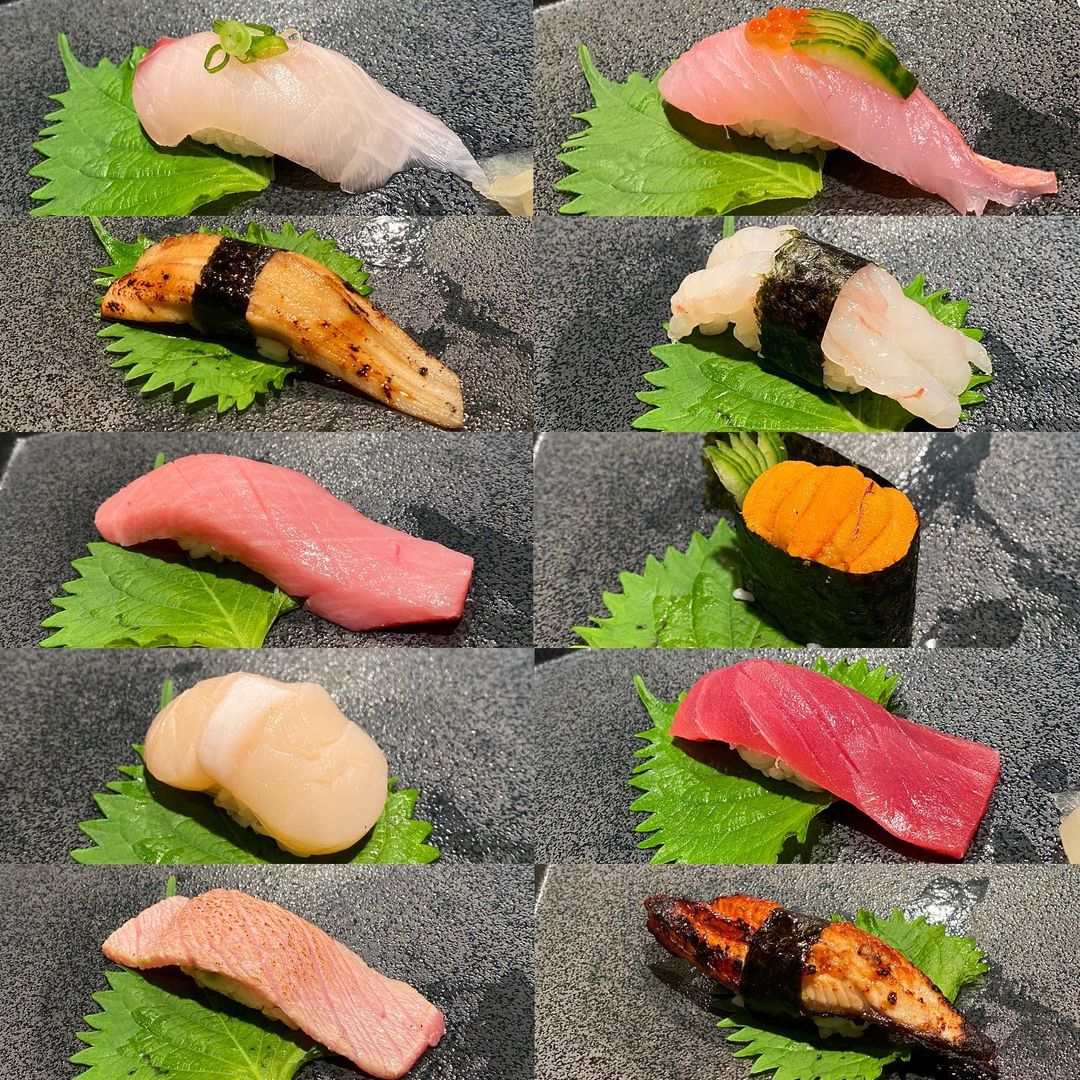 Inside Langley hides a small treasure trove of a sushi joint filled with the best and most authentic Japanese gourmet. In 1991, Japanese Chef Toshiharu arrived in Canada with his extensive knowledge of Japanese culinary arts, a culmination of his studies in different regions of the country. With his expertise, passion, and never-ending pursuit of spreading original homeland culture, Toshiharu has finally achieved his long-time dream of opening his very own sushi restaurant.
Yugafu Japanese Bistro takes pride in their crème de la crème Omakase experience made only from the freshest ingredients that have been weekly imported straight from Japan. A lot of regulars are left in awe of their beautiful interior, amazing ambiance, top-tier menu, and impeccable and friendly service.
A solid testament to Yugafu's greatness is that…you have to book weeks in advance!
OMAKASE. Yes, definitely omakase. Have the Chef blow out your mind with this "have it your way" dining experience that has been highly regarded as one of the best anywhere else in Metro Van.
You may also try their melt-in-the-mouth Hokkaido Uni Sushi, which will change your perspective of urchins, like how it converted others. Lastly, go for some Japanese Sake to complement everything and end the night with bliss.
What to order: Omakase Sushi Dinner, Uni Nigiri Sushi, Japanese Sake
Address: 18818 68 Ave #103, Surrey, BC V4N 6K2, Canada
Website | Instagram | Facebook
3. Ato Sushi Bar + Kitchen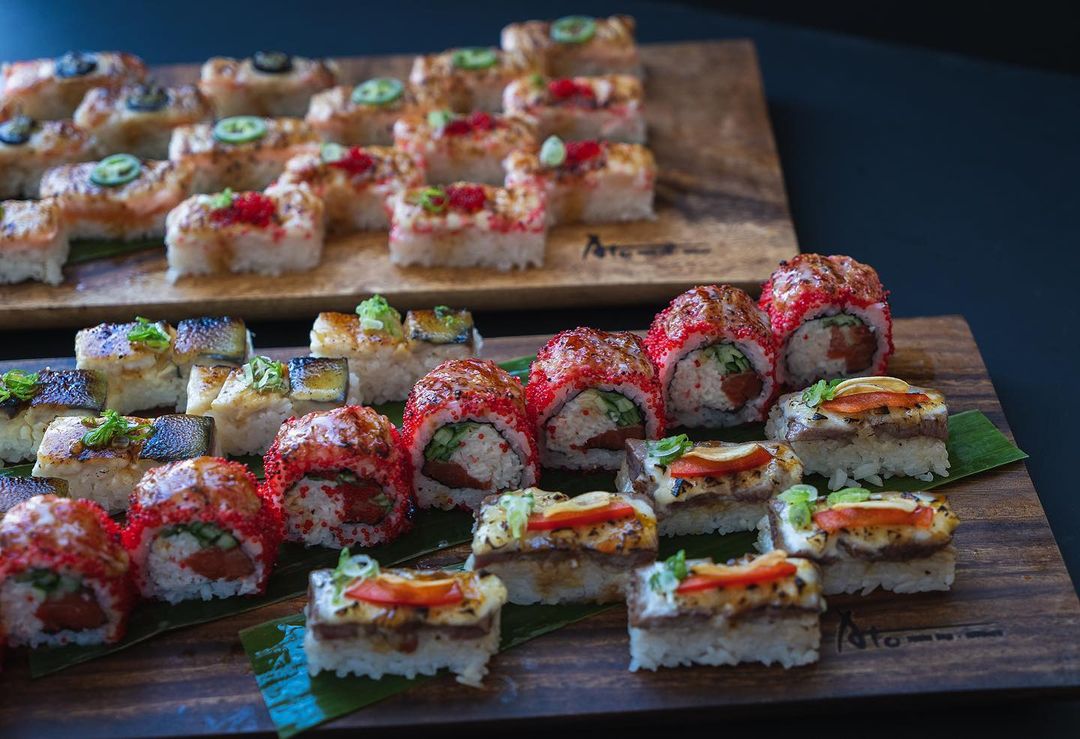 Another one on the list is a new sushi spot that has been luring everyone into their lair of amazing food, great service, and warm ambiance. If you've been to New Westminster, you might remember a sushi restaurant named Victoria Sushi, famous for their delicious dishes. Sounds familiar?
Well, Ato Sushi Bar + Kitchen is the brainchild of that same duo, Chef Insung Cheon and Chef Jongyeon You, who have over a decade of experience with Japanese Cuisine under their belt. Working together for more than five years, the owners focus on only delivering quality and fresh sushi by preparing everything in-house –from rice vinegar, soups, to sauces.
Ato Sushi Bar + Kitchen is famous for their Oshi Sushi "to die for." Try their bestselling, perfectly cut Salmon Oshi and Beef Oshi, only two of the many reasons why people have been going to the suburbs searching for the best sushi.
We also recommend their OMG roll, a spectacular showcase of sockeye, hamachi, tobiko, and more. Lastly, go and order that Ato Deluxe Bento for dinner, you'll surely marvel at the flavorful full-house of Japanese goodness in a box.
What to order: Salmon Oshi, Beef Oshi, OMG Roll, Ato Deluxe Bento
Address: #103 5570 152 Street, Surrey, BC V3S 5J9
Website | Instagram | Facebook
2. Kami Sushi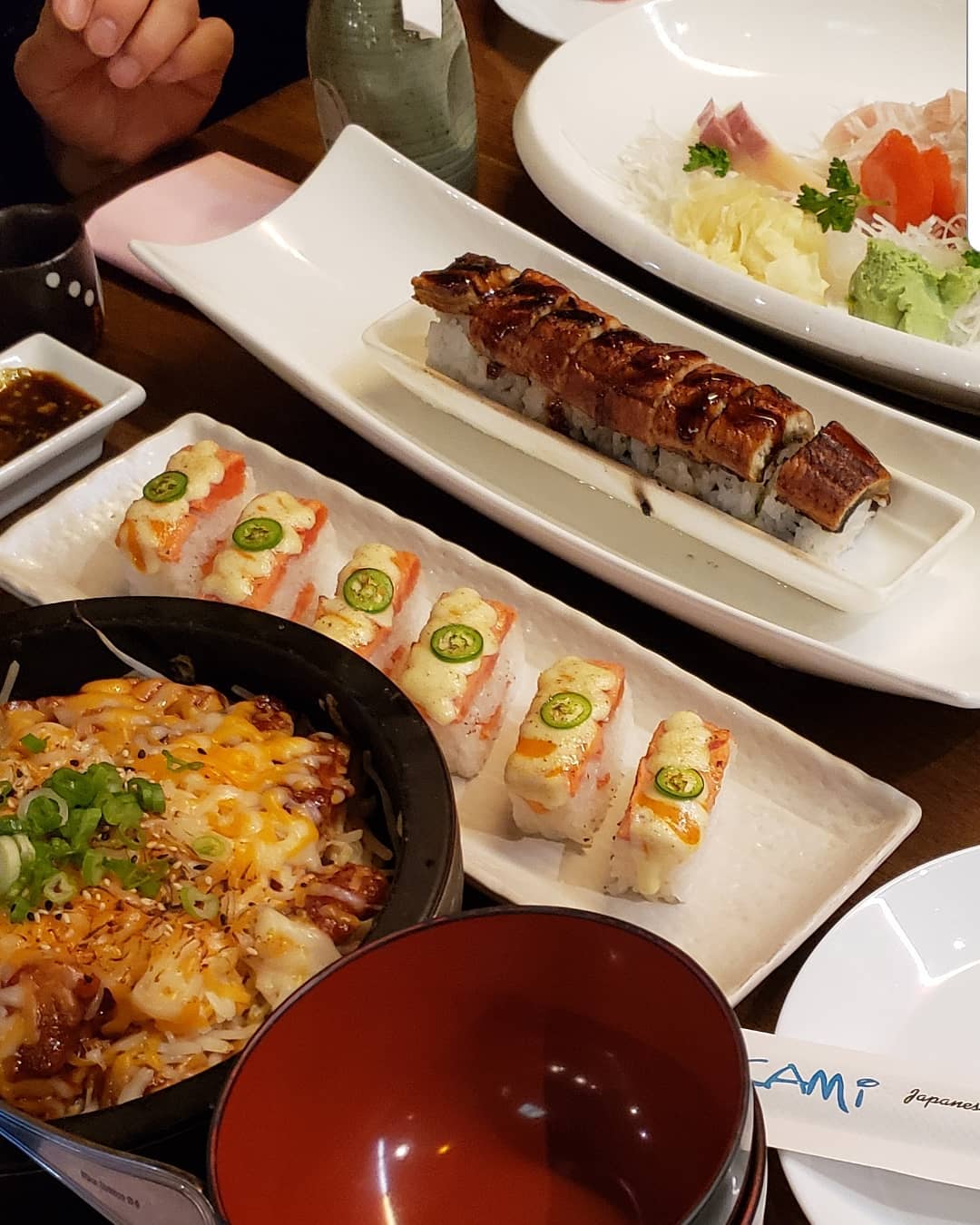 Kami Sushi is arguably one of South Surrey's hidden culinary gems. Located inside Grandview Corner Mall, this sushi restaurant showcases nothing but only mouthwatering dishes. Their interesting take on Japanese cuisine adds another layer of attractiveness that draws in food-savvy individuals into their humble yet charismatic abode. Inside the restaurant is adorned with Asian paintings and hanging decors, a red-painted wall, and an intricately decorated bar.
From the start, Kami has been highlighting the importance of great service on top of scrumptious food, and they remain consistent in those aspects, placing this restaurant at the forefront of the best ones in Surrey.
You'll never go wrong with Kami Sushi's Mary Kim, a deep-fried synergy of salmon, asparagus, and seaweed. Their Sockeye Salmon Sashimi is a classic talk-of-the-town favorite. California roll with baked freshwater eel trapped in flames–their Unagi Flame Roll is a sight to behold. And the taste matches up with the aesthetics!
Lastly, Beef Tataki, the union of New York steak and savory Japanese sauce, is another dish that you shouldn't miss.
What to order: Mary Kim, Sockeye Salmon Sashimi, Unagi Flame Roll, Beef Tataki
Address: 2215 160th Street Unit 40 Surrey, BC V3S 9N6
Website | Instagram | Facebook
1. Isshin Sushi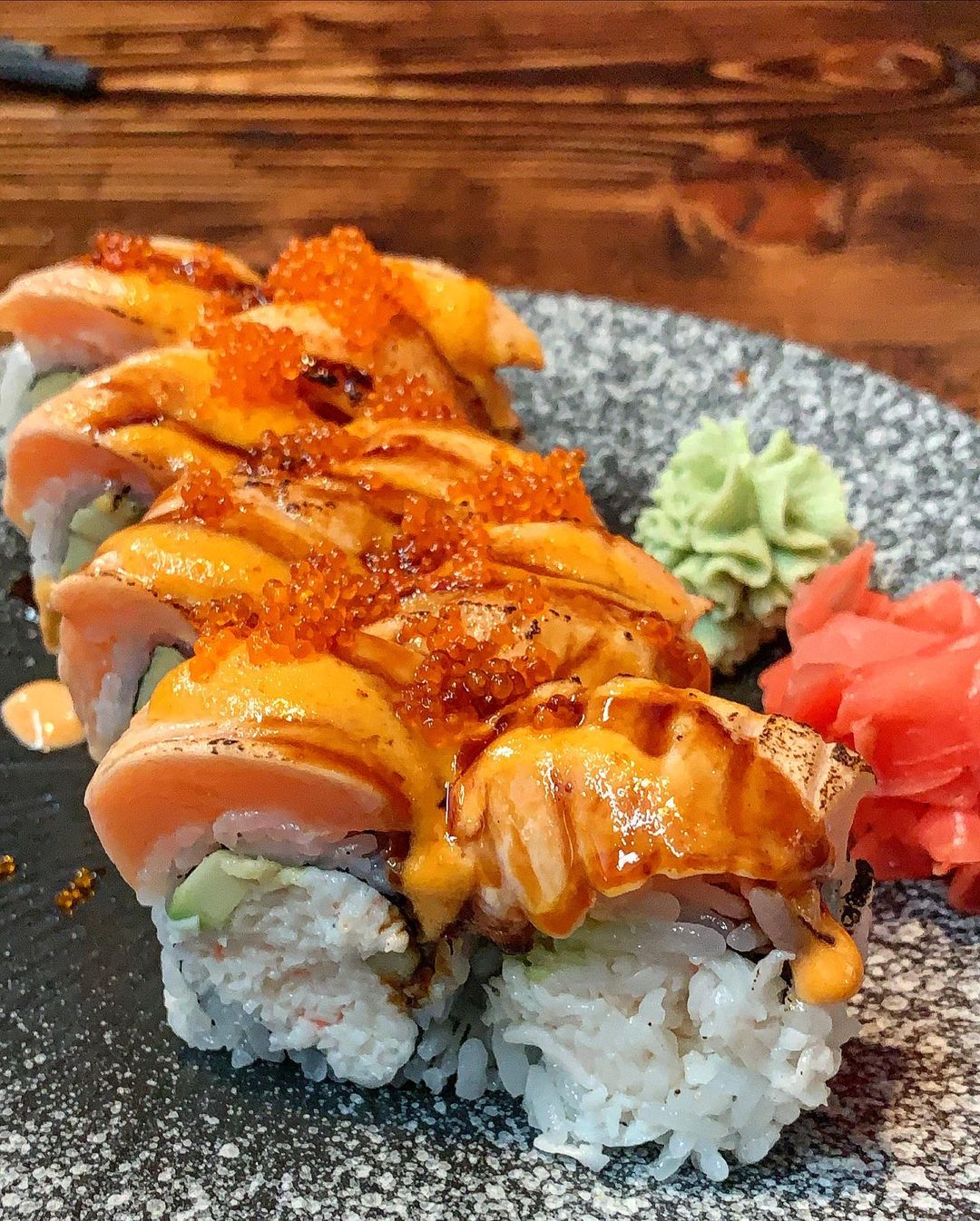 Opened in 2017, Isshin Sushi's five years–and counting–of delivering delicious and high-quality sushi has built the restaurant's reputation as one of the best in Surrey. Offering a wide array of traditional and fusion items from its flavorful menu, visitors can choose from sushi, sashimi, rolls, nigiri, noodles, and more. From wooden interiors to detailed Noren curtains, everything inside the restaurant screams Japanese, giving locals that tranquil and peaceful vibe.
Start it off with their perfectly cooked Appetizer Tempura, a combination of prawn and vegetable goodness. Their Dragon Roll is like no other, with prawn tempura, cucumber, eel, avocado, and unagi sauce creating a splendid harmony inside. Isshin's Beef Teriyaki, another must-have, is served with rice and miso soup that entices customers to come back for more.
Not a fan of rice but craving a sushi roll? Isshin Sushi got you covered! Their Mountain Hand Roll is a signature dish that combines the glorious taste of seafood, avocado, and cucumber, carefully wrapped in lettuce and soy paper.
What to order: Appetizer Tempura, Dragon Roll, Mountain Hand Roll, Beef Teriyaki
Address: 15335 Highway 10 Unit#104, Surrey, British Columbia V3S 0X9 Canada
Website | Instagram | Facebook
The sushi spots mentioned above are just a few of the many reasons why Surrey is a foodie nirvana. If you're curious to know more about the city's culinary scene, head on over to our list of Best Surrey Restaurants.
The following two tabs change content below.
Latest posts by Noms Magazine (see all)