Interior BC is an underrated foodie haven. Vernon is no different. Located in Canada's fruit basket, Vernon has plentiful bounty of fresh produce. It's trails are filled with various restaurants that can give your taste buds a tantalizing treat! There are a wide variety of restaurants in the area that can address any of your food cravings.
We compiled a list that will help you get your way around 10 of the Best Vernon Restaurants. It would be a tragedy if you miss out on these good eats in the area. So, we took it upon ourselves and curated this list for your dining pleasure.
10. Saucies 27 Pizzeria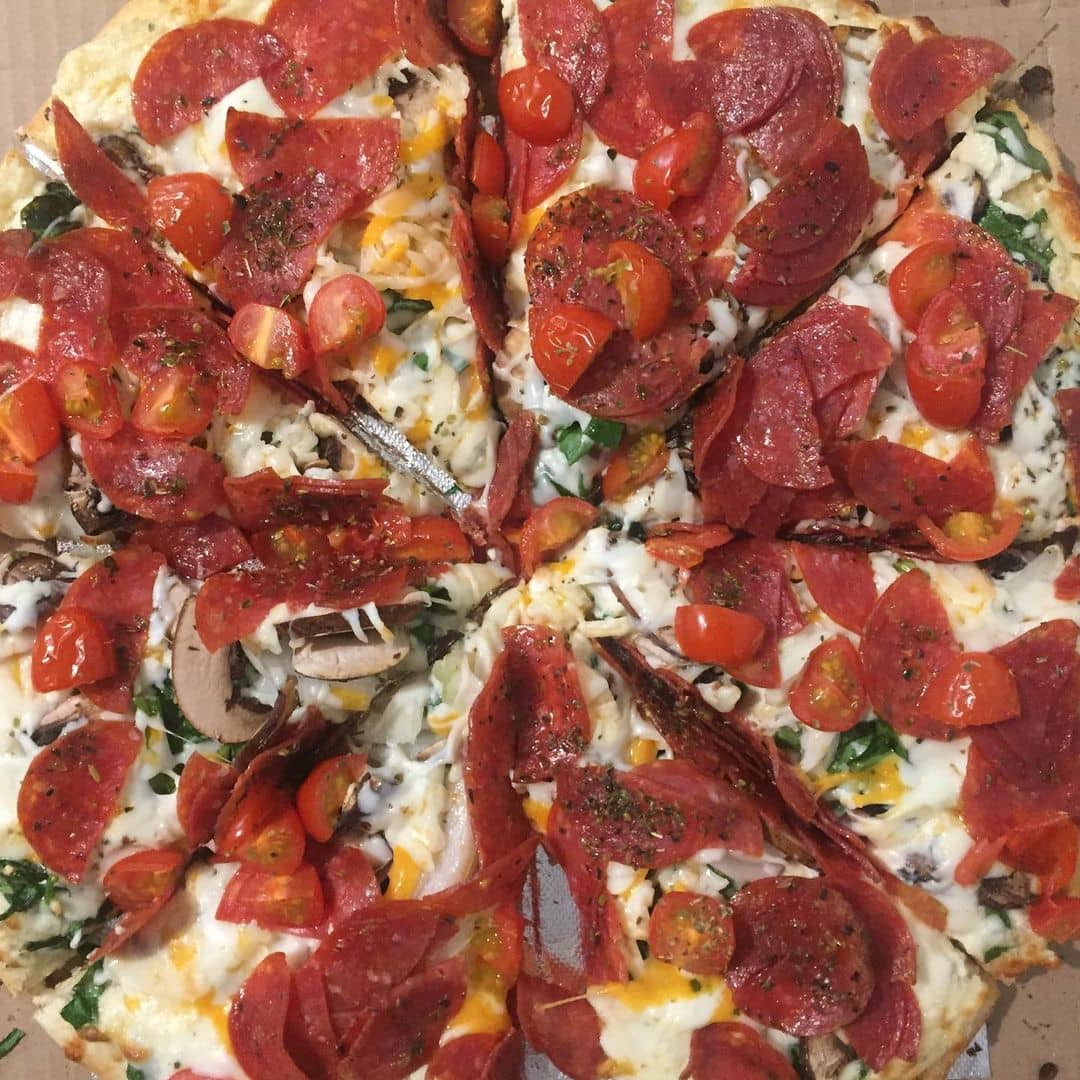 What good is pizza without sauce? Saucies 27 Pizzeria definitely knows how to make pizza. If you are craving for pizza, Saucies is the sauciest place to go for a pizza in Vernon. You will not only enjoy your food but you will also be attended by the friendliest service crew in town.
Patrons rave about how loaded their pizzas are! You gotta try their Godfather pizza filled with all the goodies like mushrooms, meatballs, green peppers and red onions. If you feel a bit adventurous, they have crazy pizzas (with creative names like the Backyard Dog and the Animal House) that will definitely hit the spot.
What to order: Godfather pizza, Backyard Dog pizza, Animal House pizza
Address: 4404 27th Street Vernon, BC V1T 4Y4
Website | Instagram | Facebook
9. Eday Kitchen Inc.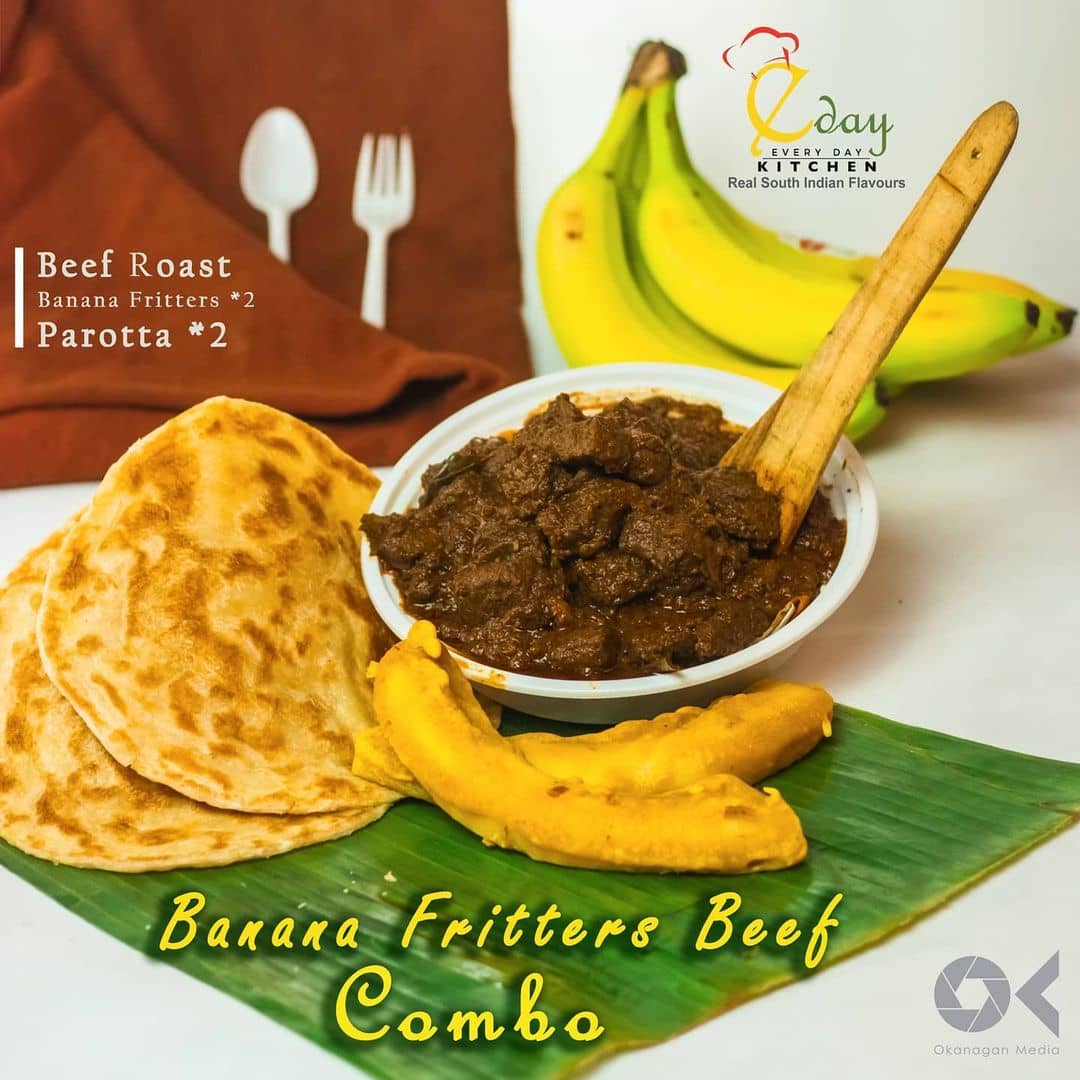 Enjoy South Indian flavour in Eday Kitchen Inc.. This restaurant may look simple on the outside, but it is Vernon's very own Indian restaurant that serves authentic delicacies. You will fall in love with South Indian cuisines that have seafood and vegetables cooked with curry leaves, coconut and various spices.
Be ready with a glass of water or milk, because South Indian can be very spicy. For a start, try out their Masala Dosa – a crepe-like dish that is usually stuffed with vegetables like potatoes. If you enjoyed that, you have to try out their Chicken Biryani, a spiced rice cooked with chicken.
Pro-Tip: Order the gulab jamun with ice cream. This sweet dessert will definitely help lessen the heat from the feast you have just devoured.
What to order: Masala Dosa, Chicken Biryani, gulab jamun with ice cream
Address: 5/2601 Highway 6 Vernon, BC, Canada V1T5G4
Website | Instagram | Facebook
8. Diner On Six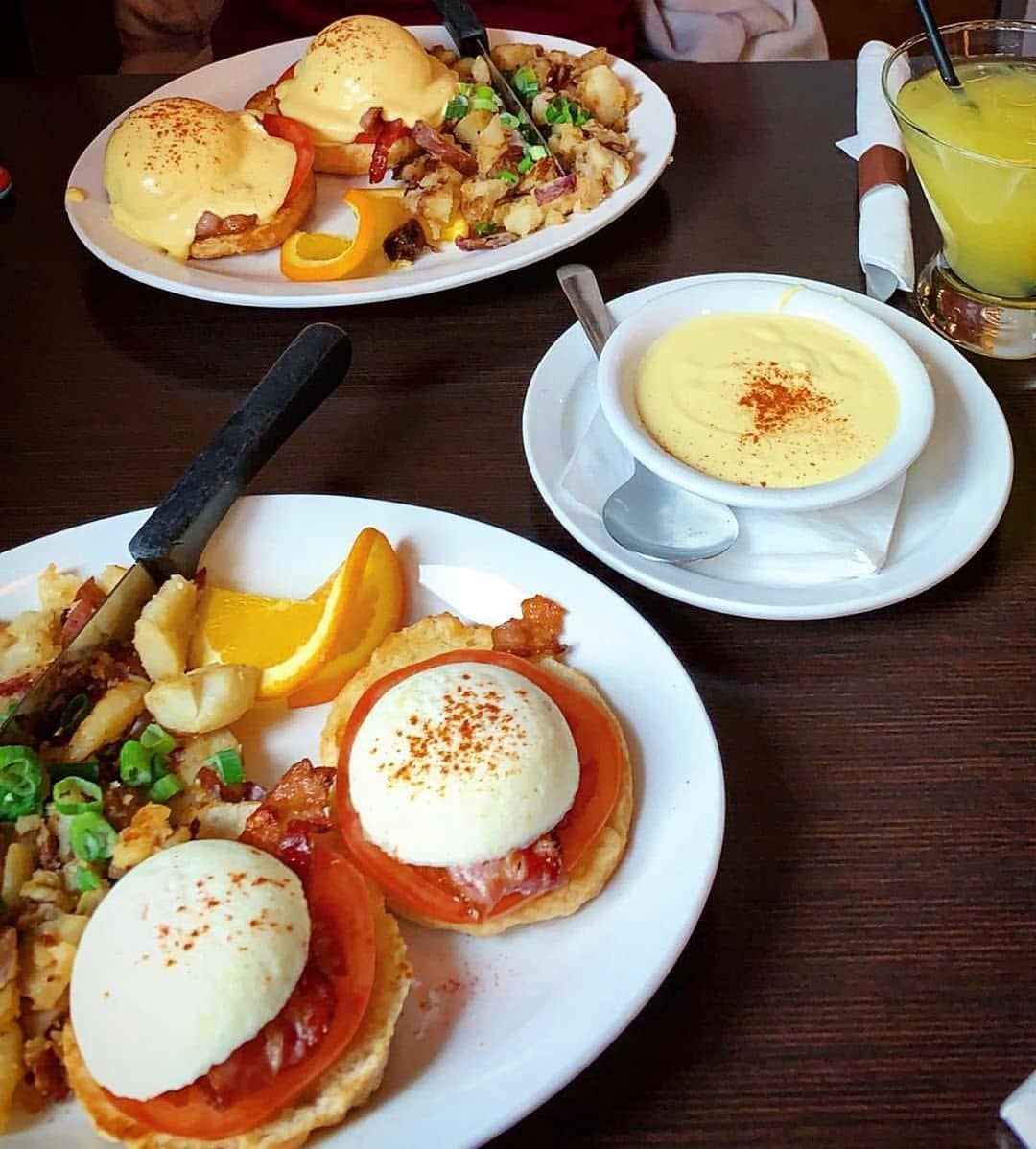 If you are craving for a quick and delicious fix, you can definitely find what you are looking for at Diner on Six. The ambience may be minimal but the food and service is amazing.
This is a well-loved Vernon establishment that serves classic American diner menus like waffles, eggs, coffee and hashbrown. You have to try out their NY Striploin Steak sandwich with charbroiled striploin with garlic toast and onion rings. Feel like eating breakfast? They have all the classics but you should try out their Steak 'n' Eggs and have the striploin grilled to your liking.
What to order: NY Striploin Steak sandwich, Steak 'n' Eggs
Address: 2511 Highway 6 Vernon, BC V1T 5G4
Website | Instagram | Facebook
7. Rosalinda's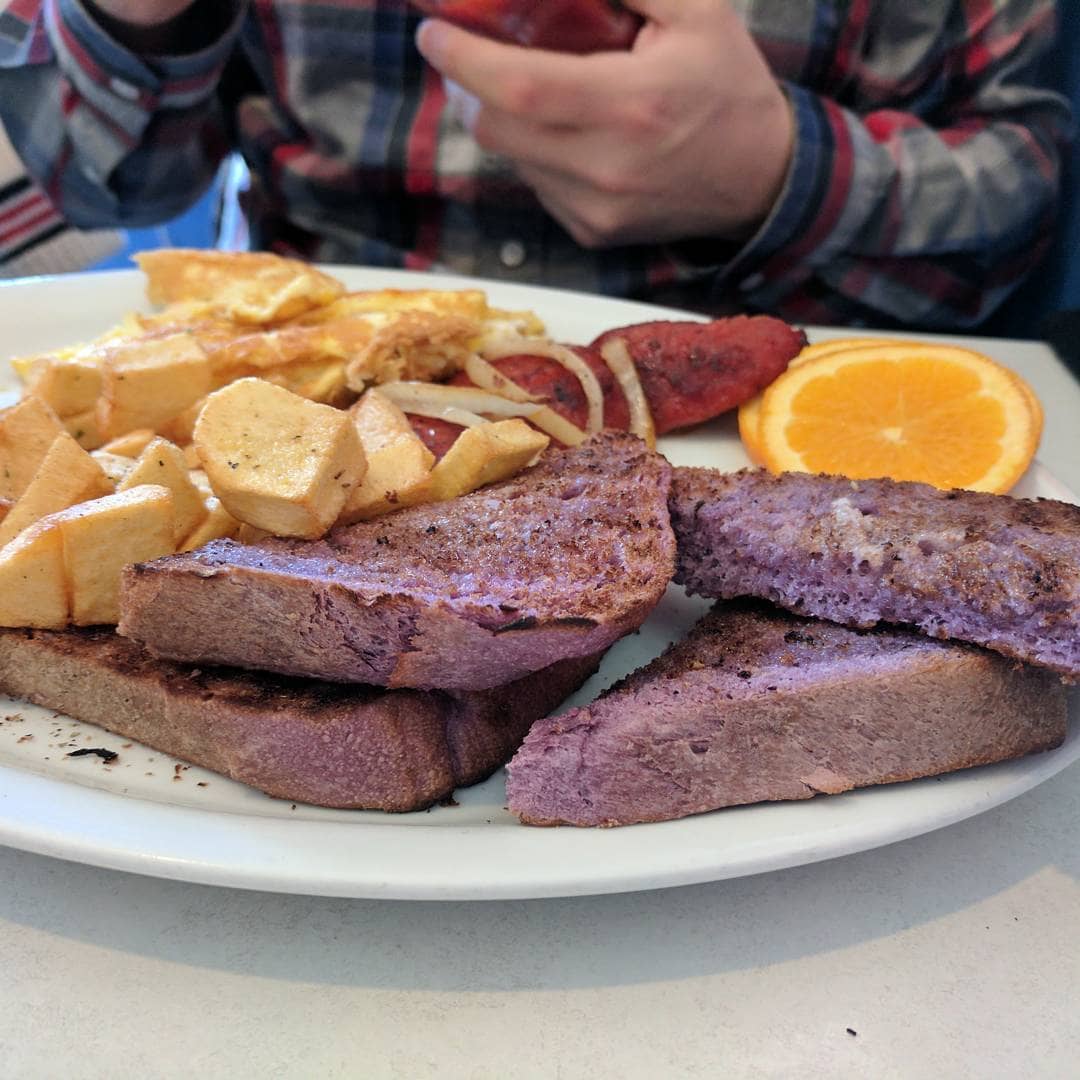 Have you ever tried Filipino food? If you still haven't, you better head off to Rosalinda's. This is the best place for you to learn what Filipino cuisine is all about. You will definitely feel at home in this family run joint.
You have to try their Adobo. You have a choice of pork belly or chicken adobo. This is a very popular Filipino dish that is simmered in soy sauce, garlic, onions, peppercorns, bay leaves and more. It is usually served with garlic rice and spring roll.
And if you feel a bit adventurous, try out their Kare Kare. This is meat stir fried in shrimp paste, vegetables and peanut butter sauce.
What to order: Adobo, Kare Kare
Address: 2810 33rd Street Vernon, BC V1T 5S5
6. Los Huesos Restaurant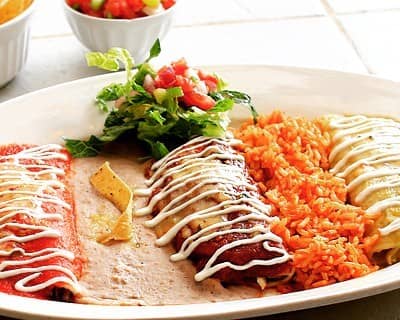 Craving for Mexican food? Don't fret because Los Huesos will not let you down! Patrons rave that this is the best Mexican spot in Vernon. Their simple facade does not stop patrons from coming over and over because their food is great and worth coming back for.
If you are in the area, don't hesitate to drop by and order their famous Chimichanga. It is a large tortilla stuffed with meaty goodness, cheese pico de gallo and cream. Also, Don't forget to try their Enchilada Divorciadas made with chicken and beef with both red and green sauce.
Tip: After burning your tongue off from their spicy offerings, get yourself deep-fried Dulce de Leche ice cream to ease the heat.
What to order: Chimichanga, Enchilada Divorciadas, Dulce de Leche ice cream
Address: 2918 30th Avenue Vernon, BC V1T 5A7
Website | Instagram | Facebook
5. Station BBQ Smokehouse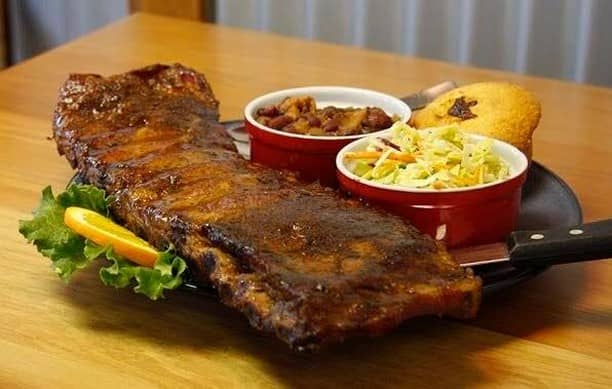 Who would've thought that a real Texas-style BBQ joint can be found in the heart of Okanagan? Station BBQ Smokehouse is the best place to get your barbecue fix. With over 19 hours of smoking, you are sure to get the best BBQ outside of Texas!
Try their Brisket Platter! No sauce needed! Patrons rave that their briskets are perfectly made and don't need any additional sauce on the side. It comes with a bed of slaw that adds a perfect zing to the brisket.
Tip: Don't forget to grab a candied bacon too! It is definitely sinfully delicious.
What to order: Brisket Platter, candied bacon
Address: ​​3131 29th Street Suite 101 Vernon, BC V1T 5A8
Website | Instagram | Facebook
4. Midtown Bistro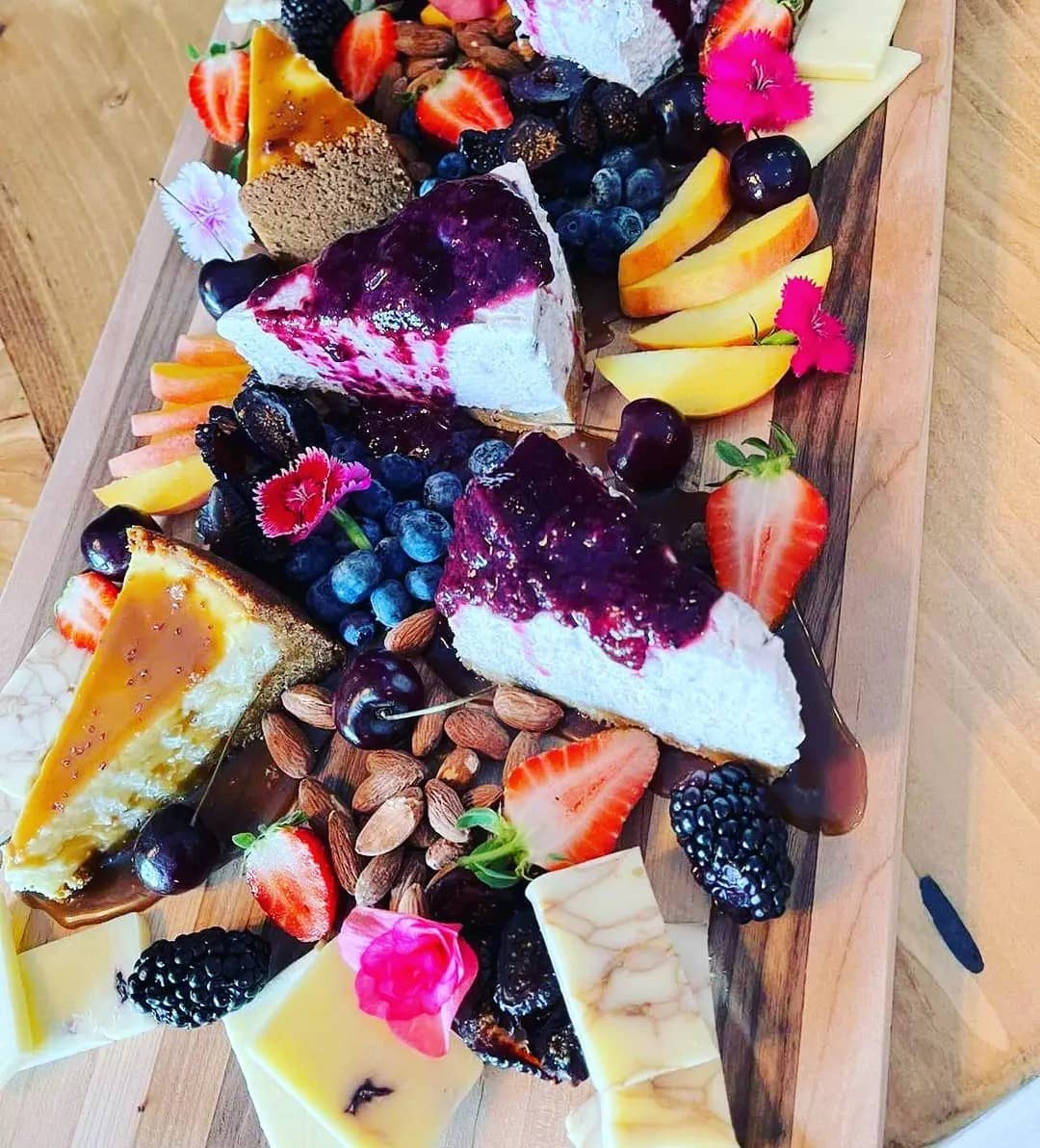 The Midtown Bistro is definitely a place where you can enjoy good food with great company. If you want only the best of the best, then Midtown Bistro will not disappoint. Their relatively small menu ensures that all food that comes out of their kitchen is consistently good – close to perfection.
You have got to try their charcuterie board – it's to die for! It contains a variety of local cheese and meats with bread, veggies, fruits, nuts and olives! You can choose from a spinach dip, balsamic or dijon sauces.
Pro-tip: Don't leave without trying their Hawaiin Carrot Cake – 3 layers of moist carrot cake with raisins, coconut, walnuts and pineapple too!
What to order: charcuterie board, Hawaiin Carrot Cake
Address: 3024 30th Avenue Vernon, BC V1T 2C9
Website | Instagram | Facebook
3. Eatology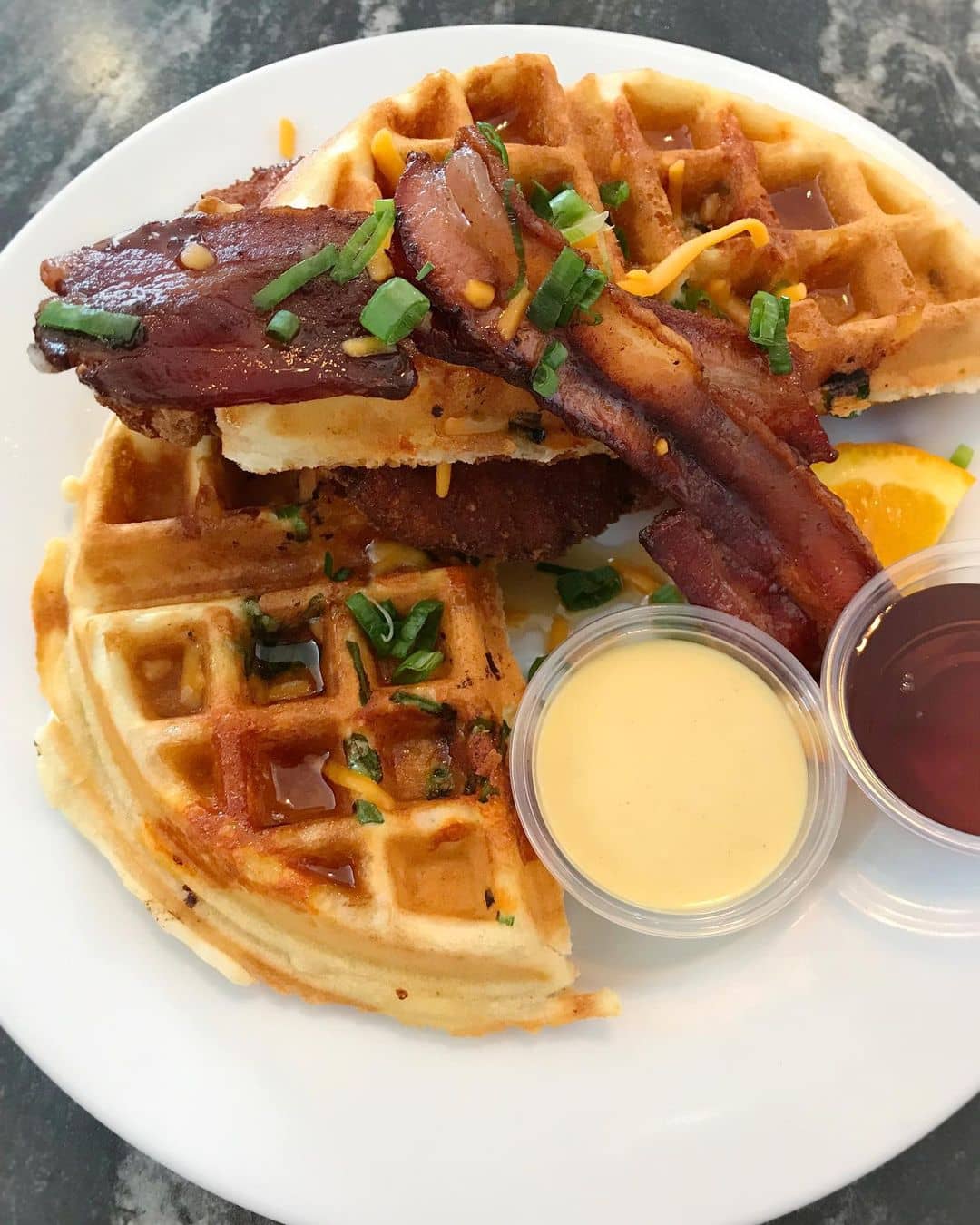 If you're looking for a spot that has their breakfast and brunch game on, look no further. Eatology may look a little rundown outside, but it surely is nice inside! It is a hidden gem in Vernon where you can grab a nice hearty bite and enjoy a good meal with friends. They even have an outdoor patio that is perfect for a good day's relaxation with good food.
You must not miss out on their Chicken and Waffles made with panko-crusted chicken, waffles, crispy bacon and honey mustard with maple syrup. Also, make sure to grab their eggs benny that is served with English muffin and hash browns.
What to order: Chicken and Waffles, eggs benny
Address: 3100 30th St Vernon, BC V1T 5E2
Website | Instagram | Facebook
2. The Med Restaurant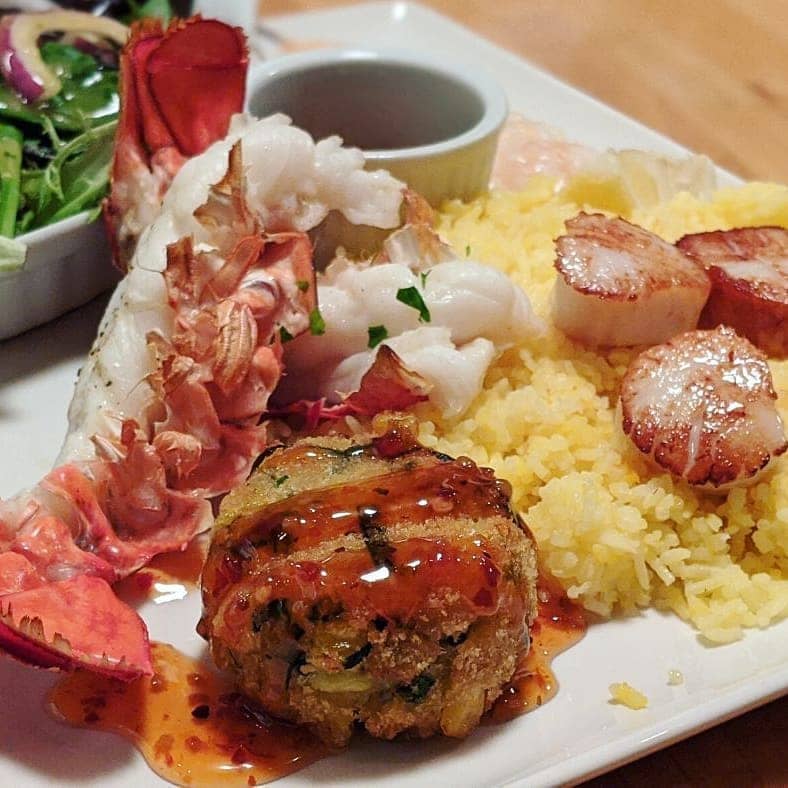 You will never be disappointed with a visit to The Med Restaurant thanks to their unique gastronomy based on Italian, Greek and Canadian cuisine. The ambiance, service and privacy they offer to their customers is unparalleled. Everyone can enjoy dining at The Med for any occasion.
From Bangkok Express, Spanish Paella to Thai Curry – you will be able to enjoy their expansive offerings, a lot of good eats and fine sips of wine. You definitely have to try their Seafood Penne made with the freshest seafoods, pasta and a little bit of heat.
What to order: Bangkok Express, Spanish Paella, Thai Curry, Seafood Penne
Address: 2915 30th Ave Vernon, BC, Canada V1T 2B8
Website | Instagram | Facebook
1. Intermezzo Restaurant and Wine Cellar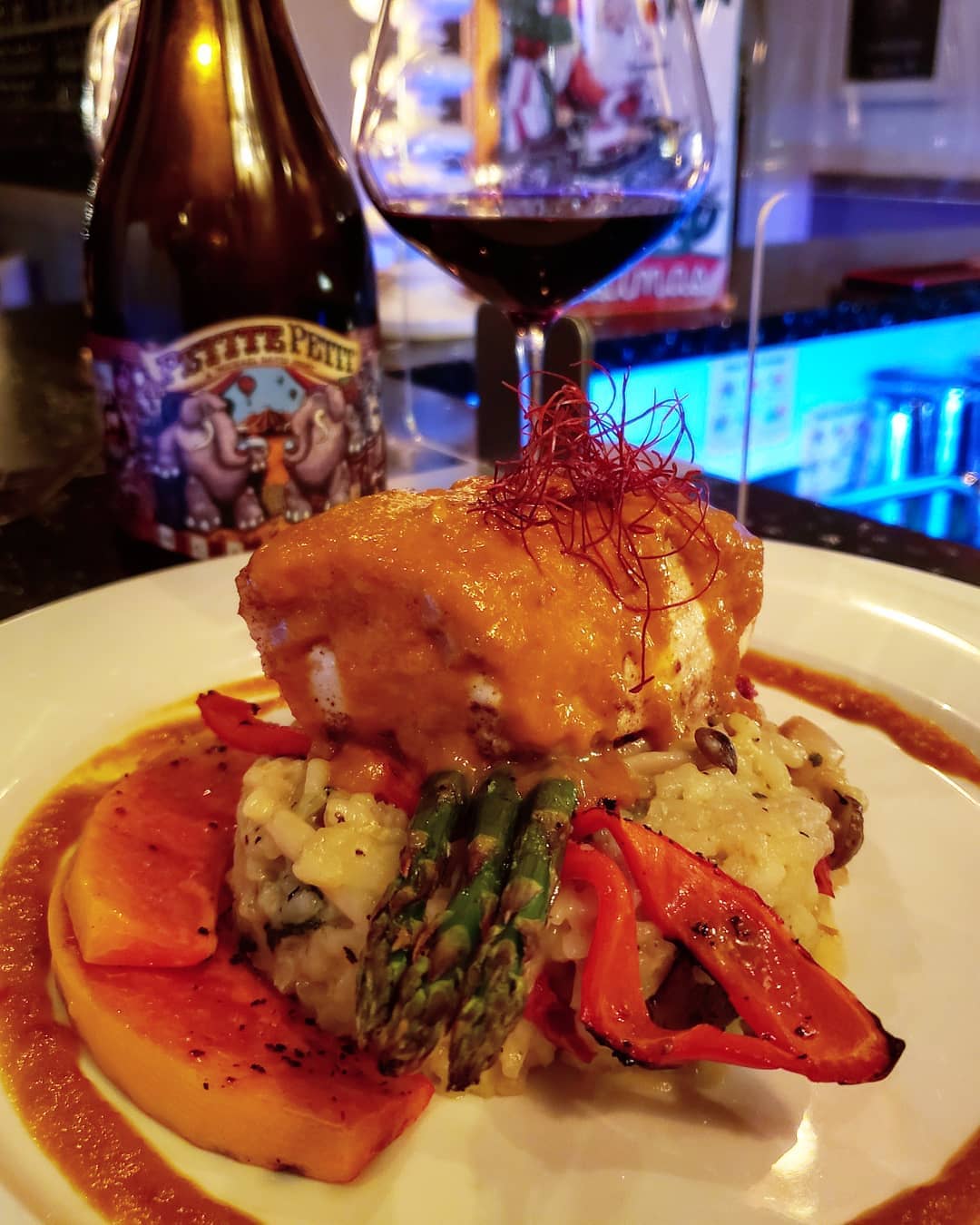 Intermezzo is a great spot to dine and wine. It has a cozy little patio outside that is perfect for dining with friends. If you want to wash away your worries for the day, Intermezzo is the perfect place to visit and get a sip of your favorite wine.
We recommend their Chicken Parmigiana – breaded chicken topped with tomato sauce that is served with the softest gnocchi and a variety of buttered vegetables. Don't forget to get a sip from their wine list. They have a wide array available from local beer, draft beer, red wine, white wine and even cider.
What to order: Chicken Parmigiana, wines
Address: 3206 34th Avenue Vernon, BC V1T 7E2
Website | Instagram | Facebook
This sums up the 10 Best Restaurants in Vernon. We have carefully curated this list for you and we really hope that you enjoy visiting all the spots mentioned on our list.
Now that you have tasted the best of Vernon. How about trying the best restaurants in Squamish?
---
Accomodations in Vernon
This article includes affiliate links where we may get a small commission if you use our link. No extra cost is added on and all funds will be used to support our team and content.