Dreaming of a family day out to declutter the hustle and bustle of Vancouver? Skiing, forest bathing and water sports will quench your thirst for an exciting outing day but camping is the best way to guarantee a peaceful hideout!
We all know that pitching a tent around the core of Vancouver can be a little tricky amidst all that concrete jungle. Therefore, it's time to travel a little further afield within an hour's drive or so, and all that's left is you tucked away in the wild. We've had a look around and brought here a list of the six best campsites near Vancouver to save your time.
1. Porteau Cove Provincial Park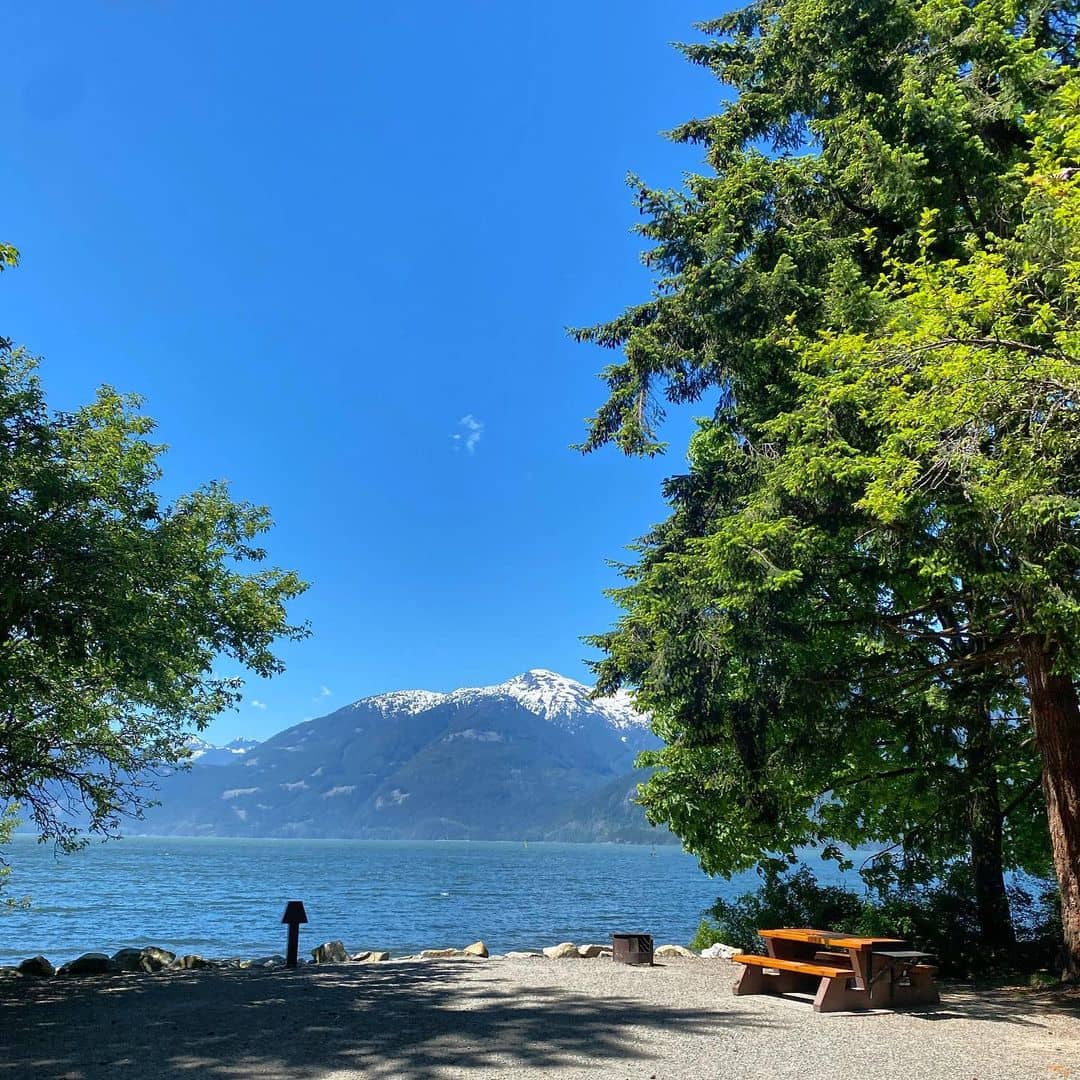 Boaters and scuba divers will be in their element if picking Porteau Cove Provincial Park to pitch a tent. Within a short drive for 45 minutes from Vancouver, Porteau Cove Provincial Park looms as a scenic ocean-front camping.
Since the campsites are tucked away from the city lights, the starry night has a chance to reveal its dazzling charm, giving you a big stress-reliever. A big old vessel is dunked into the ocean of Porteau Cove Provincial Park to attract marine life, which provides a great interest for scuba divers.
Given a proximity to the city center, Porteau Cove Provincial Park comes in handy for families with kids. Imagine your little one whining to come home with their teddy bear just when the sun is out! Just hop on a short car ride back to downtown and you'll be on your merry way. Porteau Cove Provincial Park is dog-friendly and open all year round, making it a highly visited campsite in Vancouver.
Address: Squamish-Lillooet D, British Columbia.
2. Alice Lake Provincial Park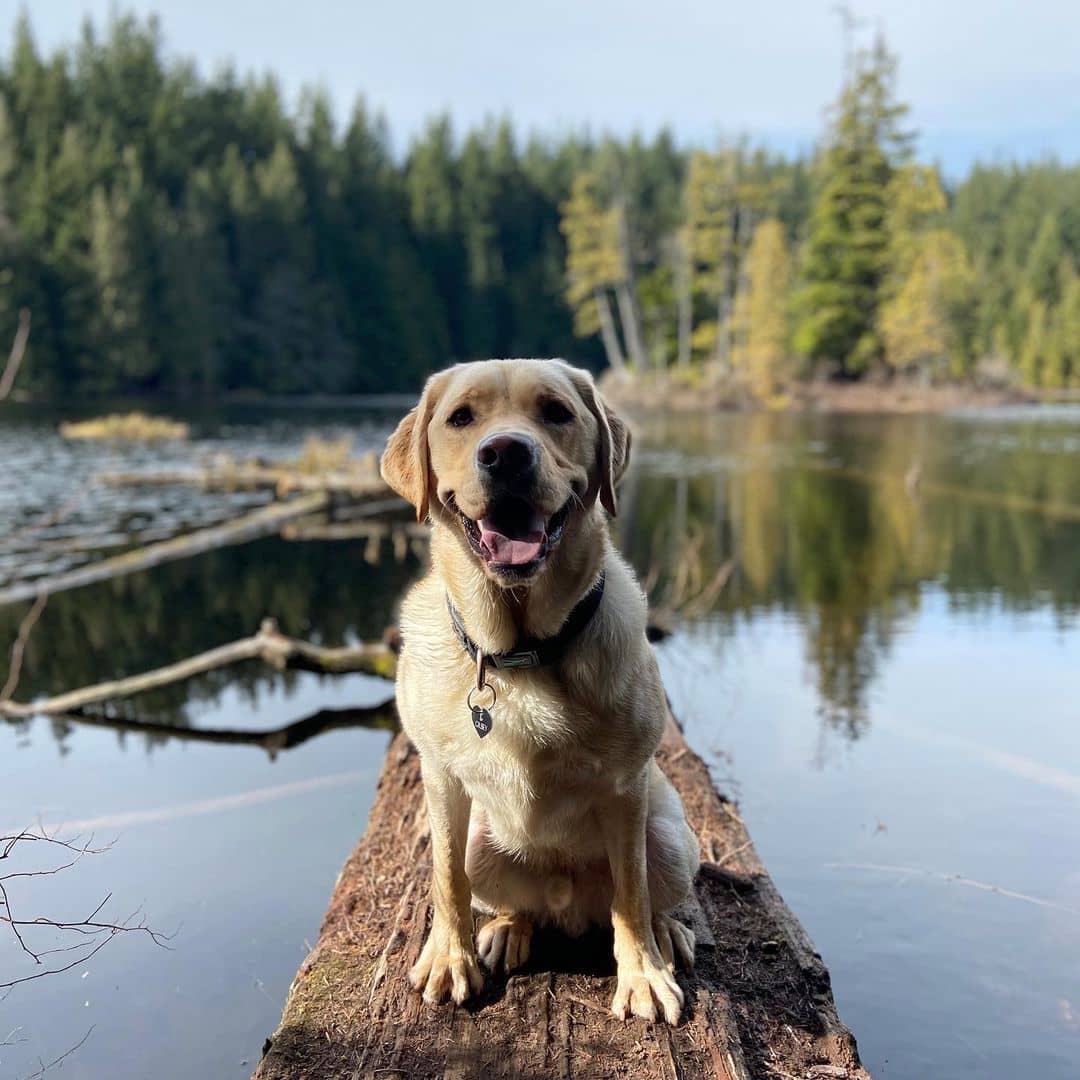 Getting itchy to get out to the water and soak in the sparkling lakes? Alice Lake Provincial Park will fit the bill. The winding network of trails veining through the towering mountains and dense forests provide an absolute interest for hikers and mountain bikers.
Alice Lake Provincial Park is tucked away in the north of Squamish housing 96 vehicle-accessible campsites and 55 regular campsites are equipped with electrical services. The campsites are within spitting distance from Alice Lake, the accent of the park filled with an array of water sports to keep you occupied. Swimming, canoeing, kayaking, and paddleboarding are some of the top calls to game up your summer outing day.
Alice Lake Provincial Park is such a big hit for families planning out on a weekend bonding where you can play frisbee on the grassy areas before soaking in the freshwater lakes. Camping season at the Alice Lake Provincial Park runs from March to October.
Address: BC-99, Squamish, BC V0N 1H0.
3. Mount Seymour Provincial Park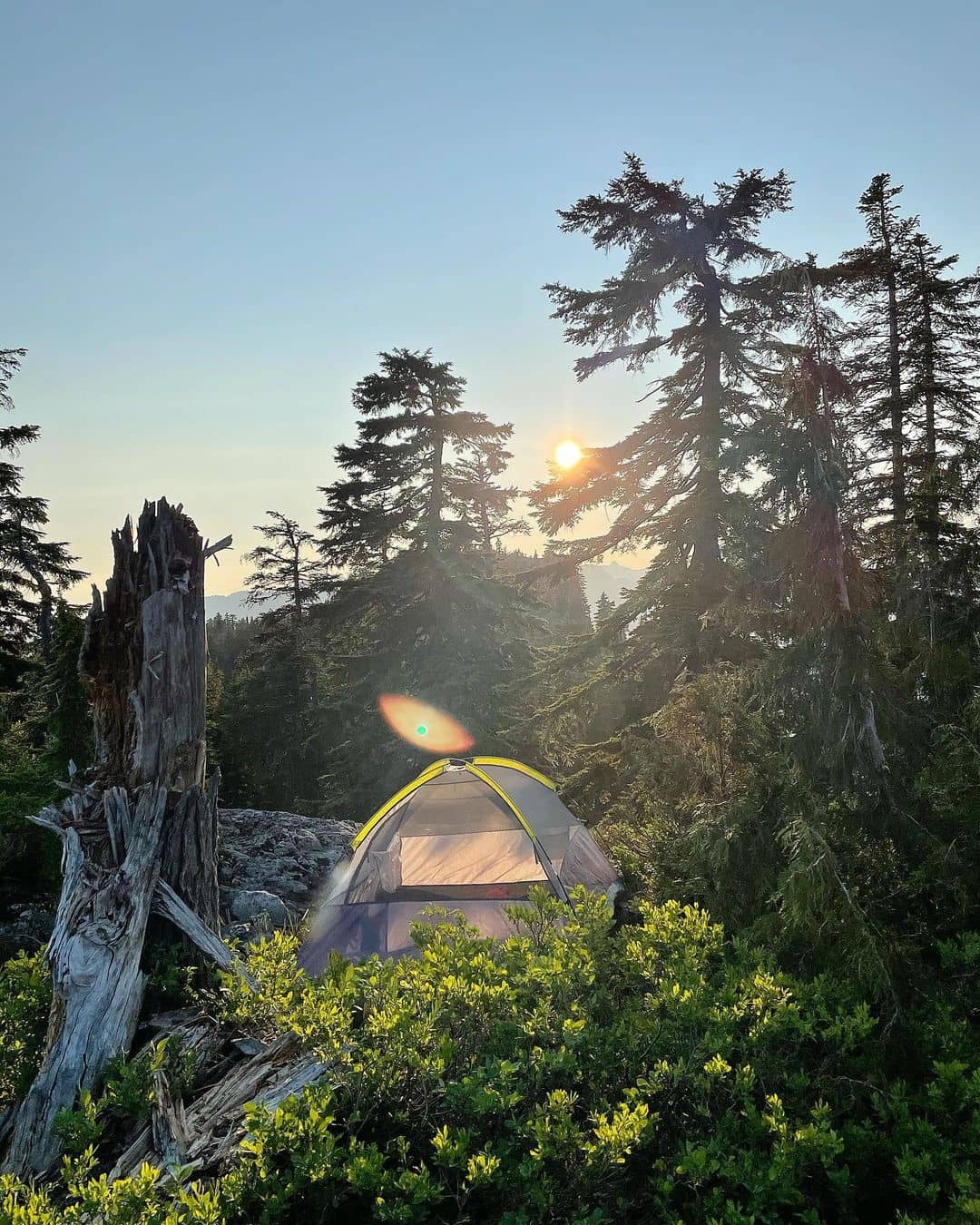 Other than Porteau Cove, Mount Seymour Provincial Park is a great option to pitch a tent close to Vancouver. A 30-minute drive from Vancouver will lead you to one of the best free campsites in the province.
Campers are welcomed to pitch a tent in the north of Brockton Point within the park boundaries. Camping at Mount Seymour Provincial Park brings you closer to the awe-inspiring viewpoints overlooking Vancouver, Mt. Baker and Indian Arm Provincial Park.
Hiking and lake-hopping are visitors' favorite activities. You will find a fascinating range of lower mountain trails attached with various lengths and difficulty to level up your hiking and mountain biking game. Whereas, upper mountain trails are only available for hiking. Note that all campfires are prohibited in the backcountry.
Address: Mt Seymour Rd, North Vancouver, BC V7G 1L3.
4. Cypress Mountain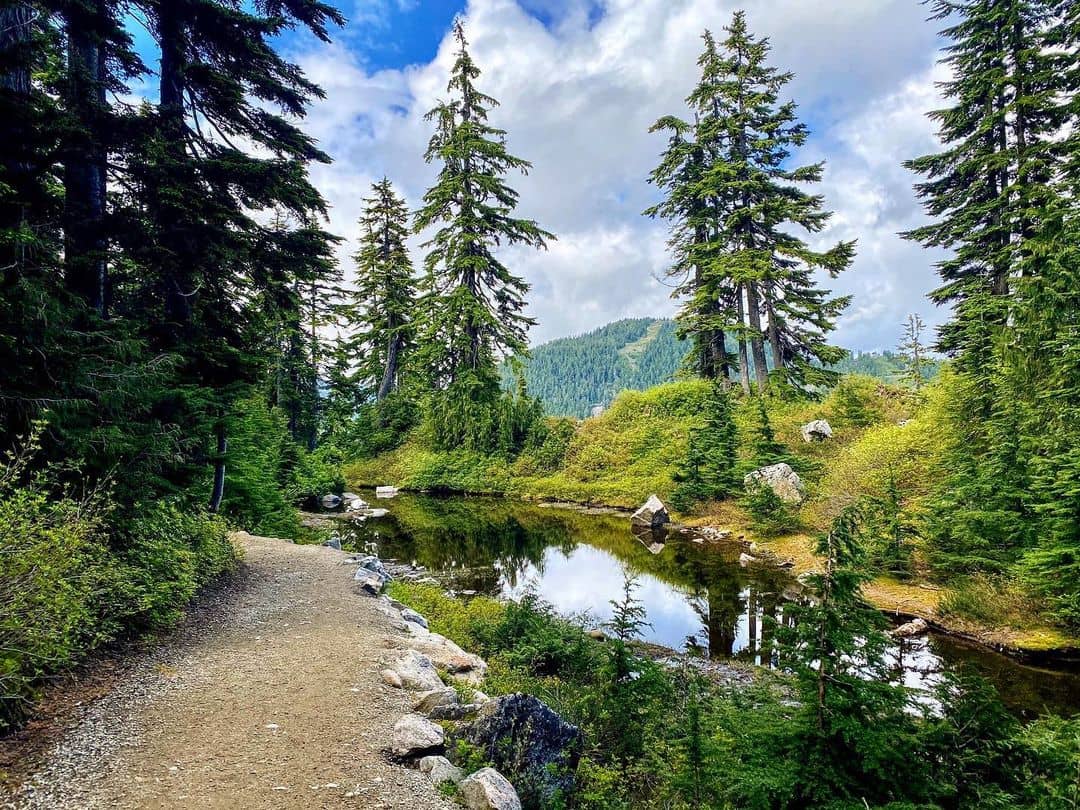 If you think Cypress Mountain is all about skiing, you're wrong! We'll let you in on a little secret: Cypress Mountain becomes such a big hit for backcountry campers where they can take in the gorgeous views over Howe Sound and Vancouver!
Given a prime location just 30 minutes driving from Vancouver, Cypress Mountain is worth a day out in the woods where you find several campsites available at higher elevations beyond the Alpine and Nordic ski areas.
The campsites are open year-round including backcountry winter camping. However, you should be mindful that there are no facilities, tent pads and campfires permitted. The last thing you want to forget is the area is full of bears in the summer. Keeping an eye out for warnings and signs is a crucial survival tip.
Address: 6000 Cypress Bowl Rd, West Vancouver, BC V0N 1G0.
Website | Facebook | Instagram
5. Twin Islands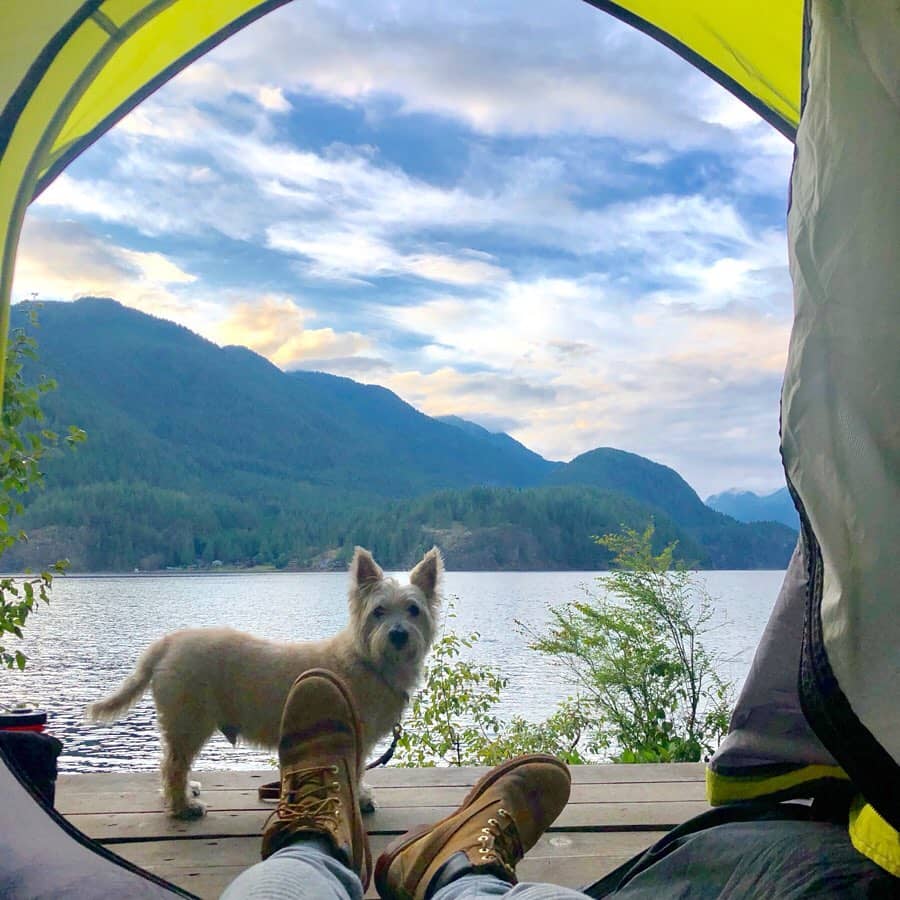 Twin Islands is a popular paddle campsite in the Metro Vancouver area. There is no reservation needed so you should have no surprise why it's often packed with visitors!
This campsite tops the bucket list of those who want to connect with the beautiful bodies of water as much as possible. You can kayak or standup paddleboard from Deep Cove either on a long day paddle or a short night trip.
As the name suggests, Twin Islands consist of a much larger northern island bridged with a smaller southern island by a sandy beach that emerges at low tides. The Twin Islands share impressive scenery promoting the contemplative beauty of the fjord. Overnight camping is permitted on the North Island while the South Island is only for day use. Note that there is no running water so you should arrive fully-equipped before landing up onshore!
6. Fort Camping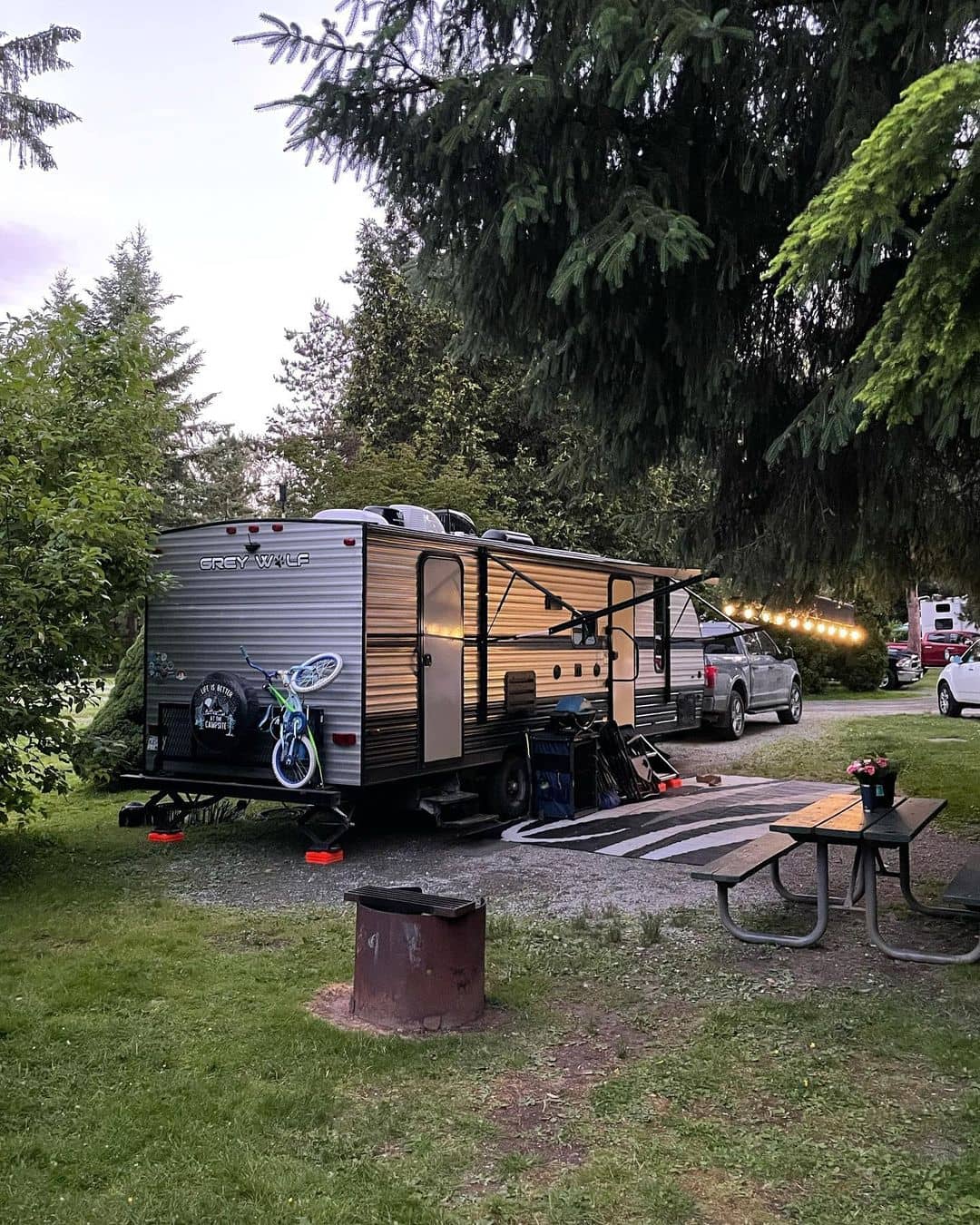 Passionate RV campers with an itch to indulge in their favorite outdoor play without traveling over a long distance from Vancouver will find Langley's Fort Camping the cream of the crop! At just 45 minutes driving from Vancouver, Langley's Fort Camping is home to 156 family-friendly campsites where many of which are designed for large RVs with full hookup.
Electricity and water cover all campsites, enabling you to enjoy nature without a sense of disconnection. What we love about Fort Camping is the wide range of amenities, facilities, and rentals to gear you up for the most enjoyable outing day. From laundry services and bike rentals to cafes and restaurants, Fort Camping lets you take that good country air with extra convenience.
Wondering how Fort Camping can maximize your experience? Bring some ropes along for a pleasant time fishing on the mighty Fraser River, play a round of golf or partake in a wine tour around Fort Langley to take over the day! Fort Camping is open year-round and reservations must be made either online or by phone. Washrooms are closed for winter at Fort Camping.
Address: 9451 Glover Road, Fort Langley, British Columbia.
Are you looking for more ideas to inspire your wanderlust? Discover our check out our neighbourhood guides to plan accordingly!
The following two tabs change content below.
Latest posts by Noms Magazine (see all)