While many people out there are busy taking pictures at Vancouver's classic attractions, you're here checking out the secluded spots in town and feeling the city in your own way. Traveling to a new city is not just about keeping up with the famous attractions. Once you step out of the densely crowded landmarks and wander around the city's urban backyard, that is when you catch on the true beauty of Vancouver like no one else.
If you're up for an untouched beauty and something quaint that's been off-the-radar for years, here are the 10 best hidden gems in Vancouver we love to share!
*Noms Members are part of our exclusive paid membership. Only food spots we personally recommend are accepted as members. 
10. Fraser River Park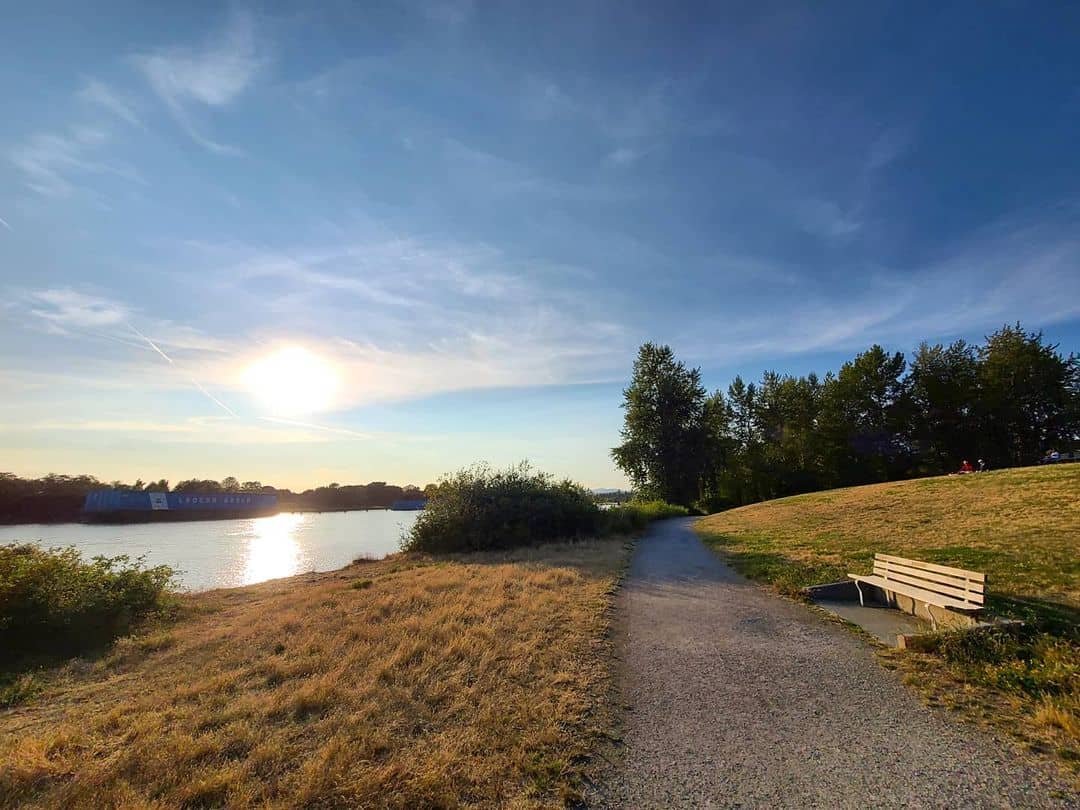 Speaking of the best parks in Vancouver, Fraser River Park is not the first thing popping into your mind. We understand that! Stanley Park, VanDusen Garden, and Dr. Sun Yat Sen Garden take over the headlines and travelers worldwide try to flock there as soon as they can.
That's exactly what brings charm to Fraser River Park, because all that's left is a quiet and relaxing nature surrounding you. The whole atmosphere is now yours! Is there anything better than dropping by Fraser River Park with your date and indulging in this waterside spot?
Not only can you take a long walk by the water and snap the best shots for your book of memoir but also a chance to go fishing and throw a picnic. On top of that, the bike ride leading from Kitsilano neighbourhood to this very area is as charming as the park itself!
Address: 8705 Angus Dr, Vancouver, BC V6P 6G2.
9. Greenheart TreeWalk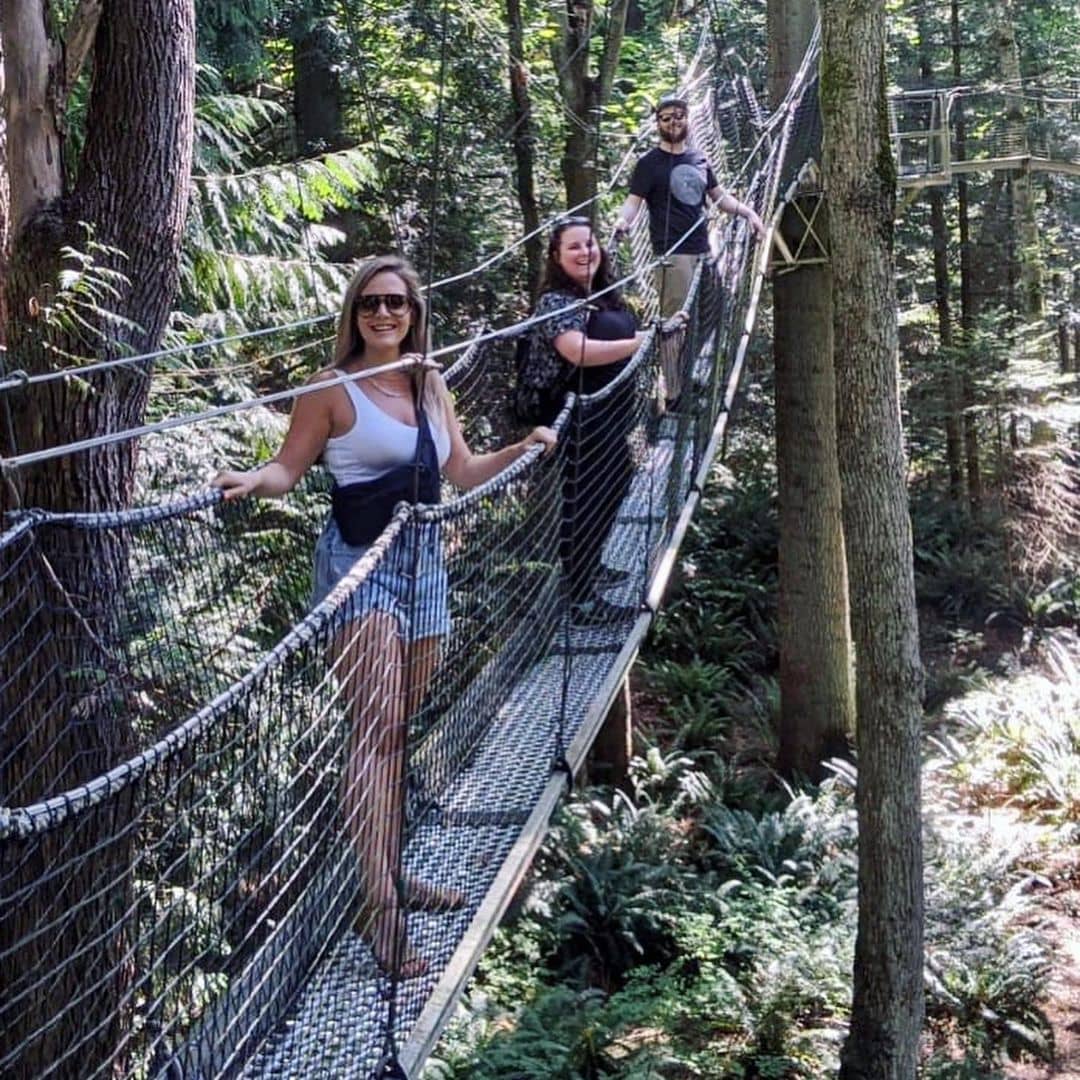 Wandering alone in nature is a soul soother that creates a connection between your inner peace and the natural world. What sounds even nicer is an off-the-radar spot hidden amidst the forest where you can spark your adventurous spirit and nourish your well-being.
The Greenheart TreeWalk is located in the heart of UBC Botanical Garden. The treewalk lasts for 310 meters stretching in between the century-old trees. Hitting this suspended walkway means that you will be swinging left and right while balancing out at 20 meters above the forest floor.
The vista of the coastal rainforest turns into a jaw-dropping view that's ready to reward anyone who is down for this suspended walking challenge.
Address: 6804 SW Marine Dr, Vancouver, BC V6T 1Z1.
Website | Facebook | Instagram
8. Lighthouse Park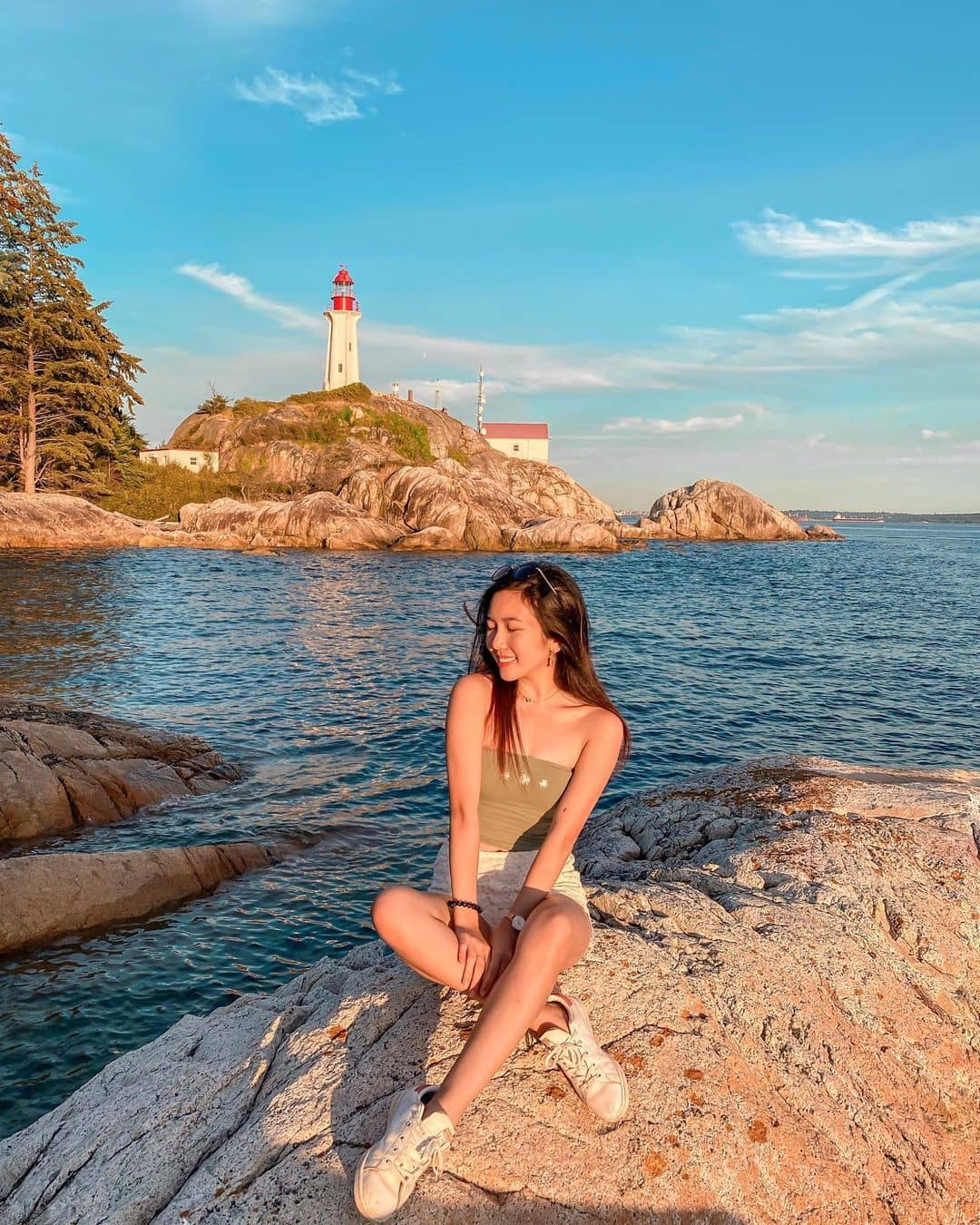 Vancouver's Lighthouse Park is a place to hide yourself from the crowds, take a moment and enjoy the view. This is the pure purpose for all travelers – to take a decent break, stop getting zoned in and just be there for the view!
Lighthouse Park is a gem of North Vancouver, home of multiple hiking trails and rocky picnic spots. This quaint and private place is surrounded by the Mount Baker behind Vancouver. Visiting this particular area is a great way to get rid of the hustle and bustle. All that's left is the sound of the ocean waves smashing the boulders underneath.
Before leaving, don't forget to take a peek at the secret Lighthouse Park bunker! It was once a searchlight area but has been abandoned and covered with graffiti arts. The secret bunker is a true hidden gem in Vancouver where you can take on some creative Instagram spots.
Address: 4902 Beacon Ln, West Vancouver, BC V7W 1K5.
7. Habitat Island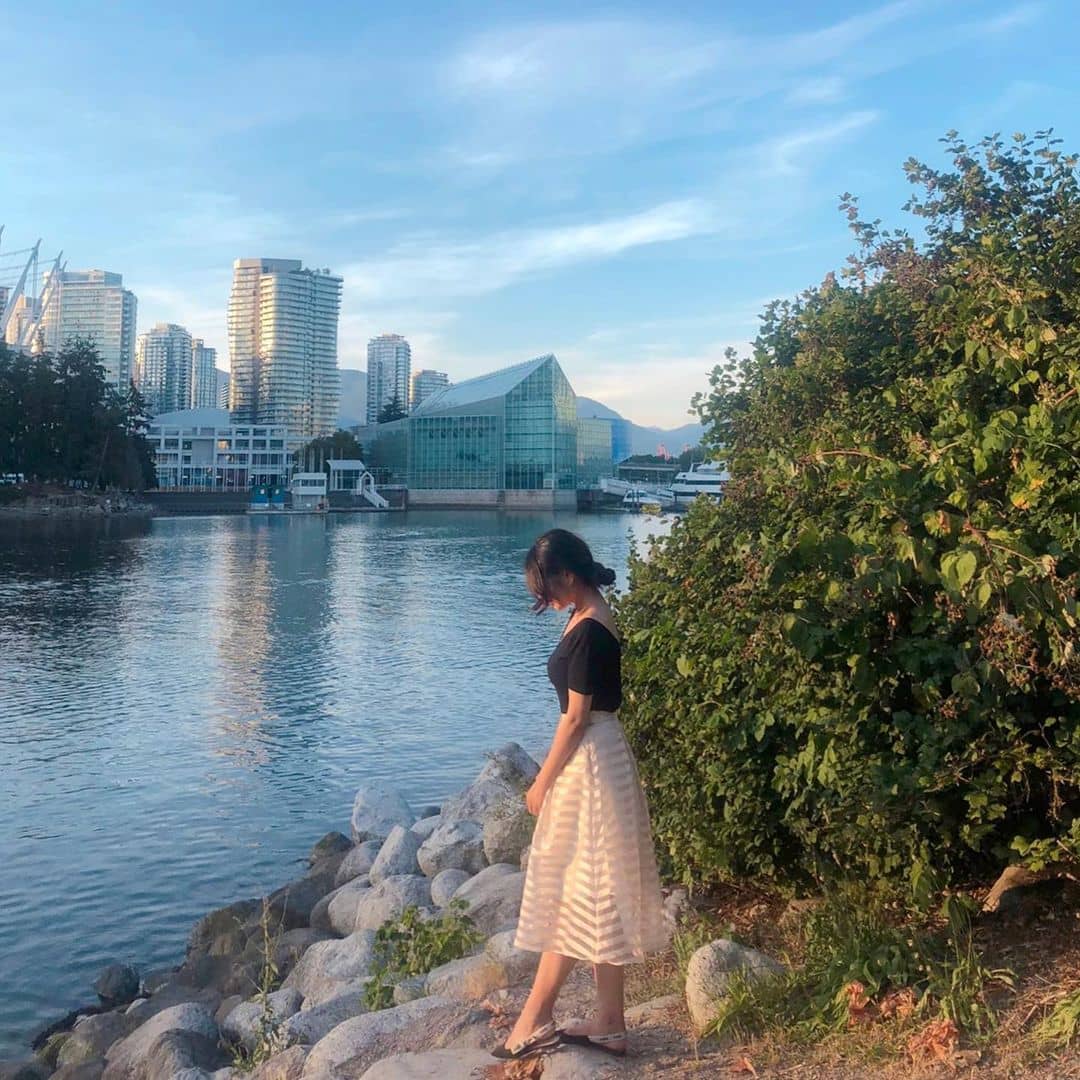 The lesser-known Habitat Island often turns over in our mind as a weekend getaway to crack a brew open and chill before going home late at night. That's also the reason why local Vancouverites refer to as Habitat Beer Island.
Within just a few steps away from Science World, you will end up at this amazing place where you get to meet the real locals who are down to jam with some great tunes while holding an ice cold beer.
You might not even notice this place even though the island is in plain sight, and there's a reason for that! The Habitat Island seems to be swallowed by the condo towers with trees and shrubs all around. That's why only the residents around this urban backyard know where to find this exclusive treetop clubhouse!
6. Beaver Lake in Stanley Park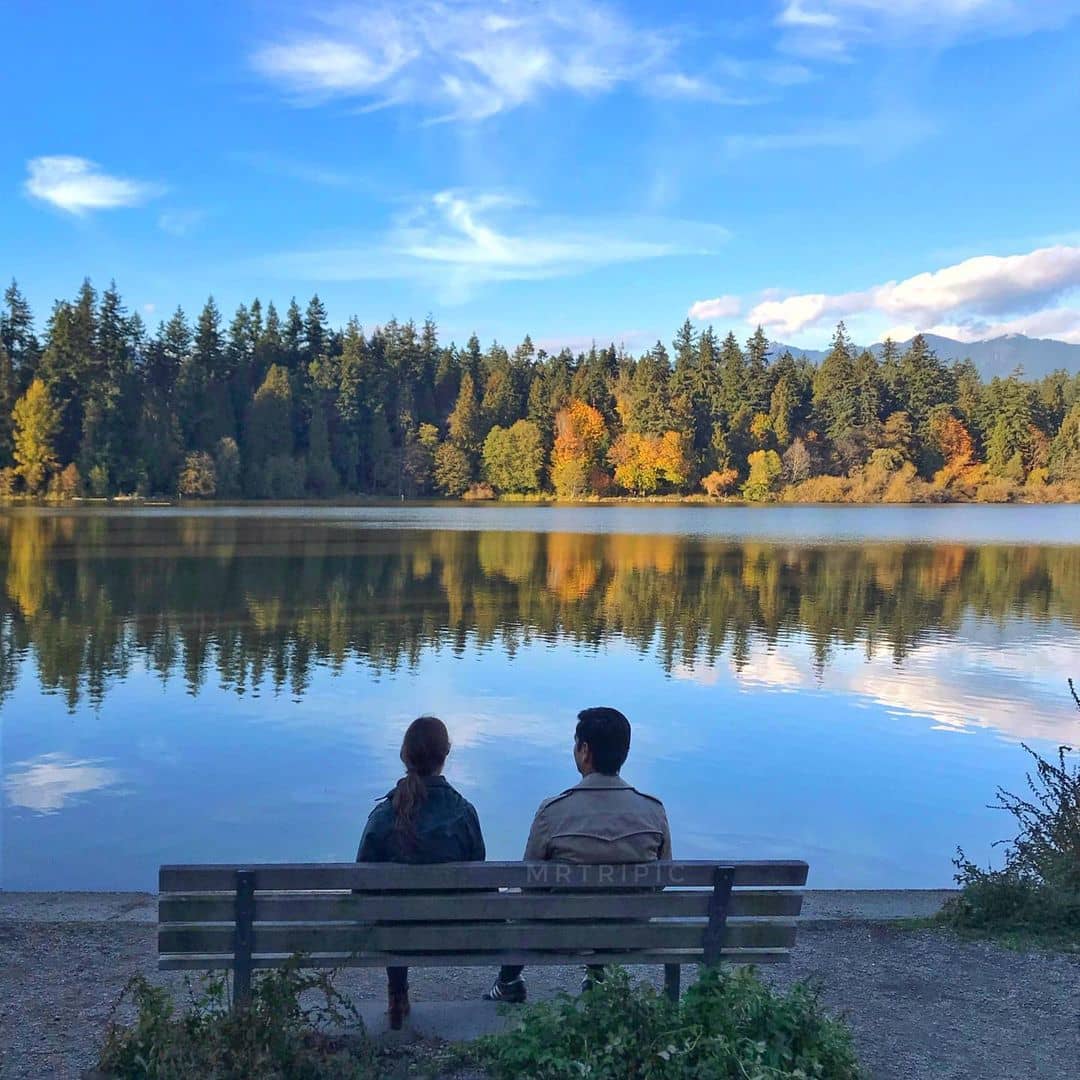 Is there anything more exciting than discovering a hidden gem right in the heart of a world-famous attraction? Stanley Park, the most talked-about destination in Vancouver is home to a secluded wetland known as Beaver Lake. It's connected to Stanley Park Drive through a 1.5-kilometer-long trail where you can watch wildlife and vegetation.
Other than just a recreational spot, Beaver Lake plays a crucial role in adding to the ecology of Stanley Park with its cultural and spiritual values of the Coast Salish First Nations.
The lake stands out as a hidden beauty shaded by the enclosing forest. Stroll along the lake and you'll be captivated by the marsh-like habitat with lots of tulles, mosses, ducks and water plants.
It will be an ideal outing day if you grab a box of chocolate raspberry tart, sit on the bench and chat with your friend when the sun beams down.
5. Cypress Falls Park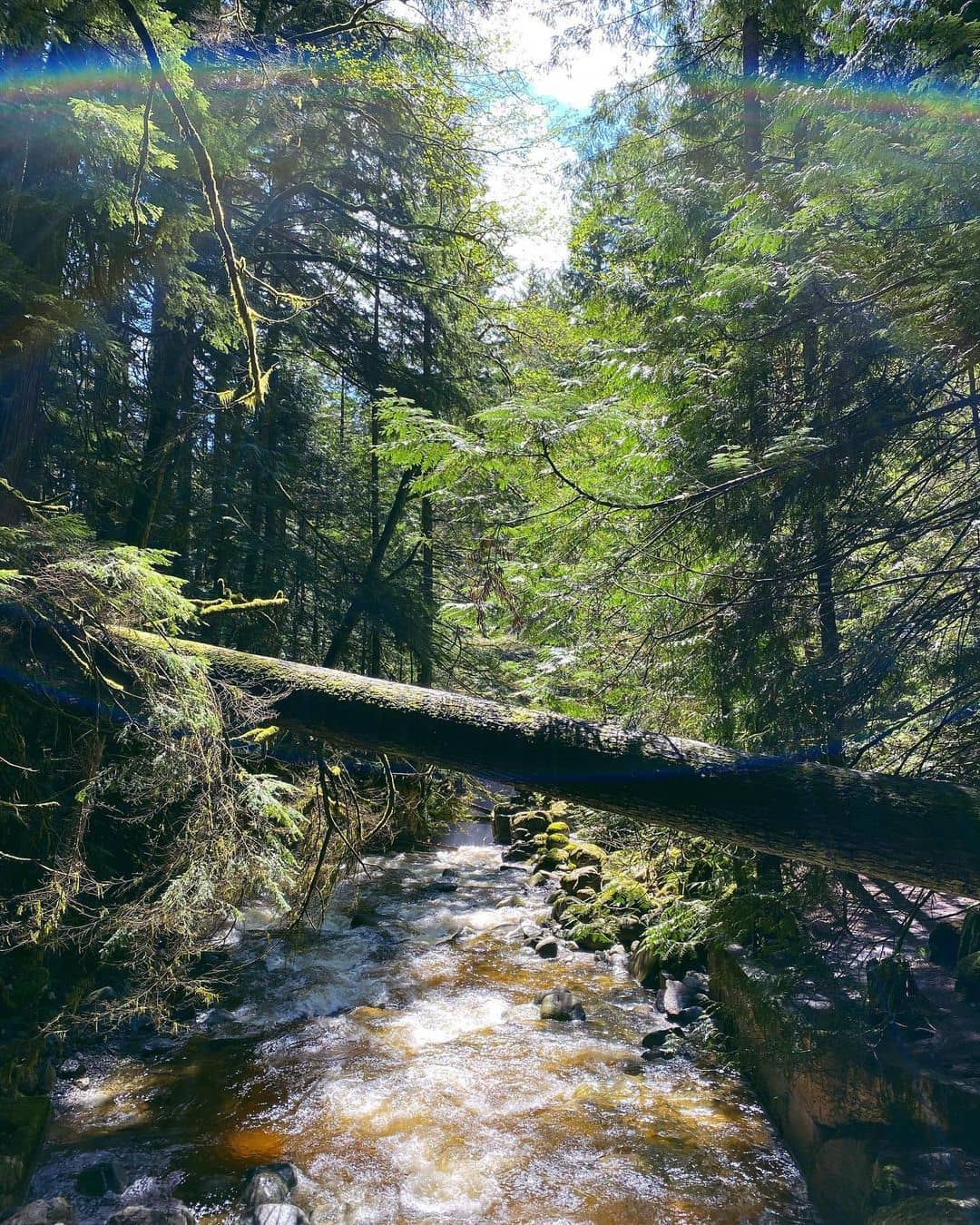 If downtown Vancouver keeps you busy all day long, then take a 10-minute ride away from the city center to get back to your inner peace at Cypress Falls Park!
The park is a dream come true for both hardcore and novice hikers with its 3-kilometer-long forest trail. The trail leads you through a mesmerizing world of the old-grown red cedars and Douglas firs as well as a thriving scene of ferns and bushes.
Lied at the core of the park are two outpouring waterfalls waiting to surprise you at the end of the hiking journey. Cypress Falls Park is way less crowded than other hiking spots in Vancouver.
Address: Woodgreen Pl, West Vancouver, BC V7S 2V6.
4. Granville Island Broom Company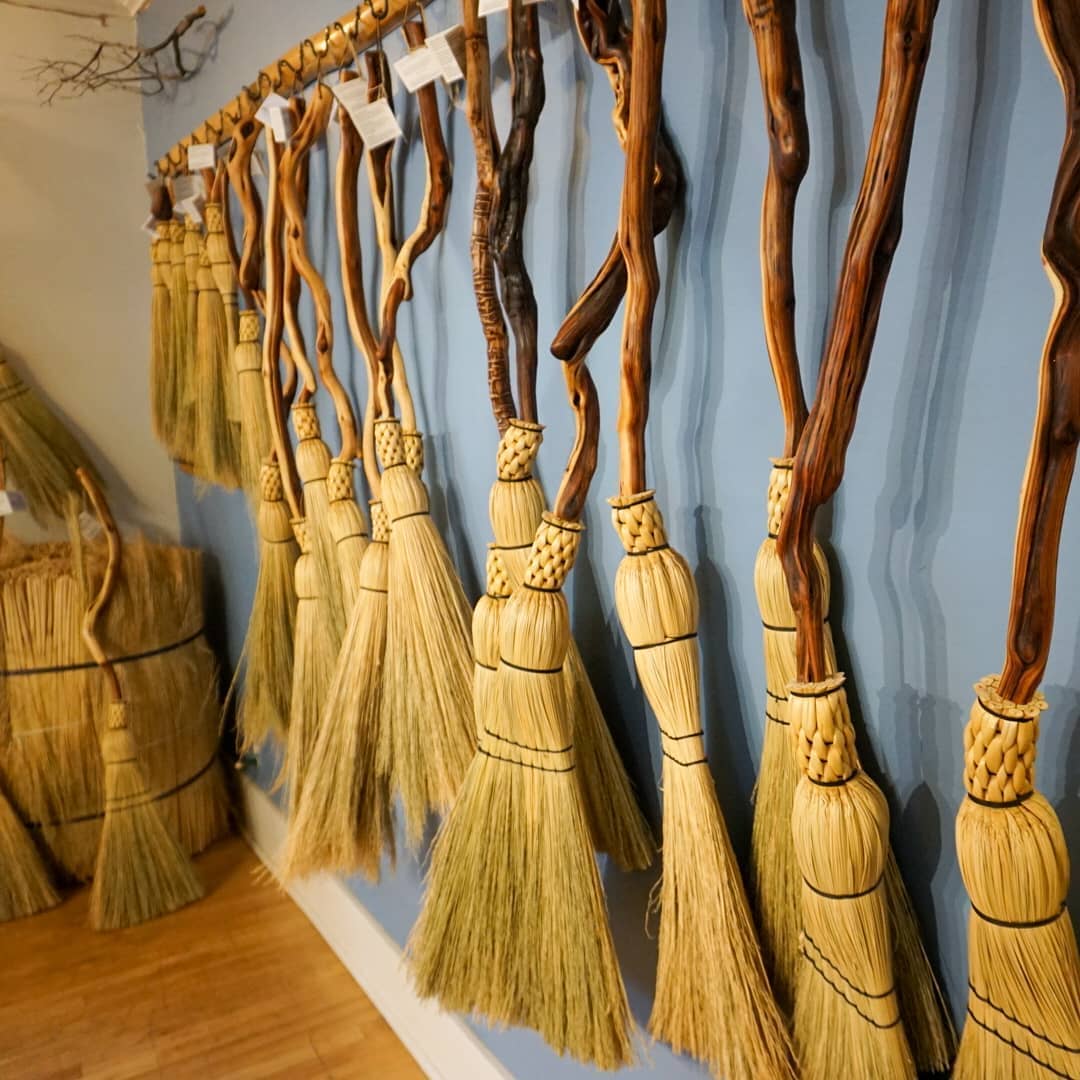 Any Potterheads traveling to Vancouver right now? Have you ever wished to have your own broom to play Quidditch with? Because we're about to make your dream come true with the one and only broom-making store in Granville Island!
Granville Island Broom Company is a family-run shop specialized in the making of brooms. The crafting technique has been passed down for generations using Shaker methods, and there's no doubt that the brooms can stand the test of time with regular use.
Not only is Granville Island Broom Company a hand-crafted broom supply but also a brand new travel experience. Walking into the door and you will be kissed by the scent of fresh broom coming from a huge assortment of all kinds of brooms hanging on the walls.
The handles are made of various types of tree woods which enhance the quality of the items despite regular use. There's a team weaving brooms at the back of the store where all visitors are welcomed to observe.
Address: 1406 Old Bridge St, Vancouver, BC V6H 3S6.
Website | Facebook | Instagram
3. MacLeod's Books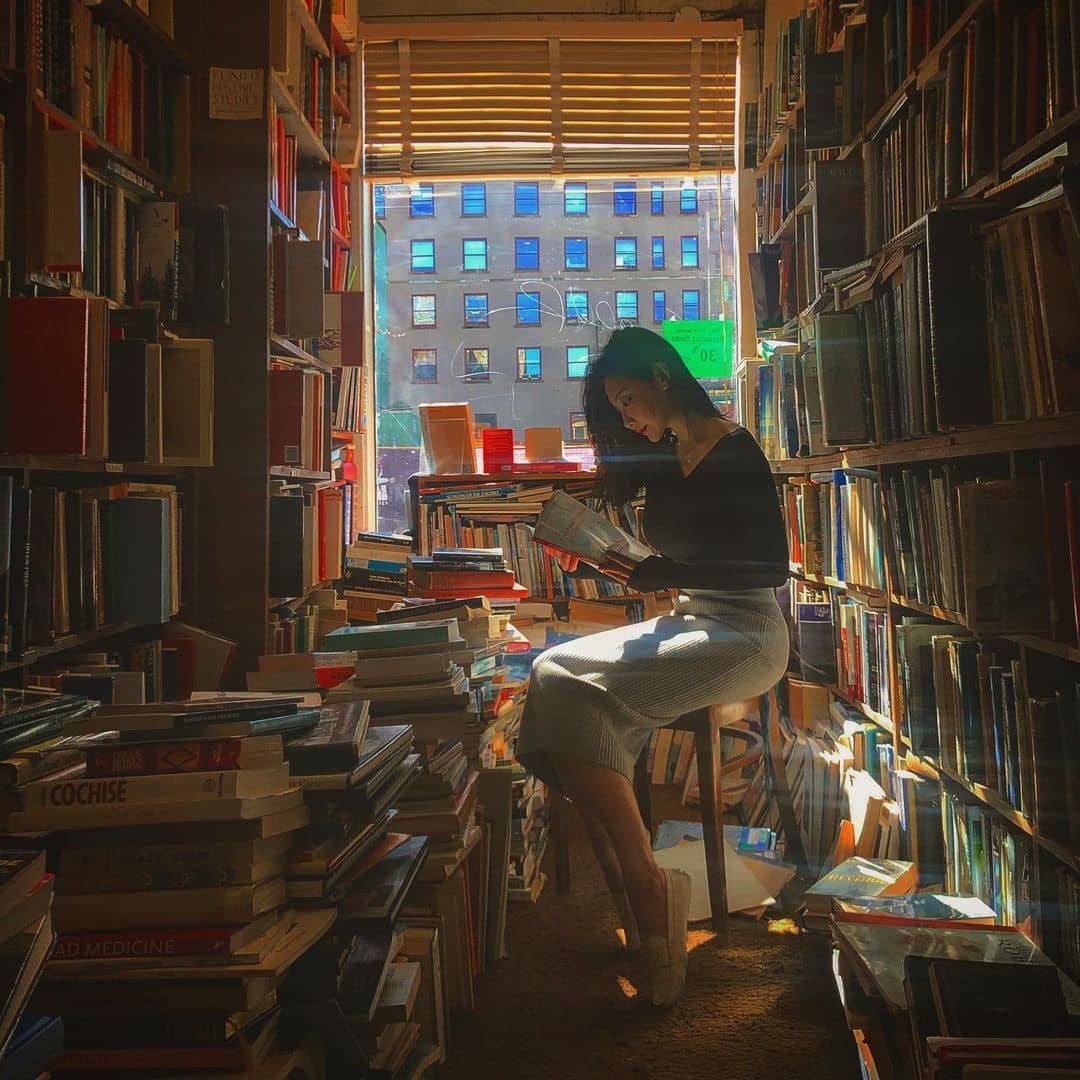 It's time to unleash your inner bibliophile because MacLeod's Books is ready to keep you occupied for the whole day! Don't rush to pack a book in your baggage before the trip, because now you can head to this sensational bookshop and browse through an extensive assortment of publications.
MacLeod's Books is located just close by Gastown, where you will indulge in an incredible number of volumes stacked from floor to ceiling. Almost any genre is available at MacLeod's bookstore, from antique masterpiece to classic kids' books.
Address: 455 W Pender St, Vancouver, BC V6B 2Z3.
2. Cambie Climbing Tree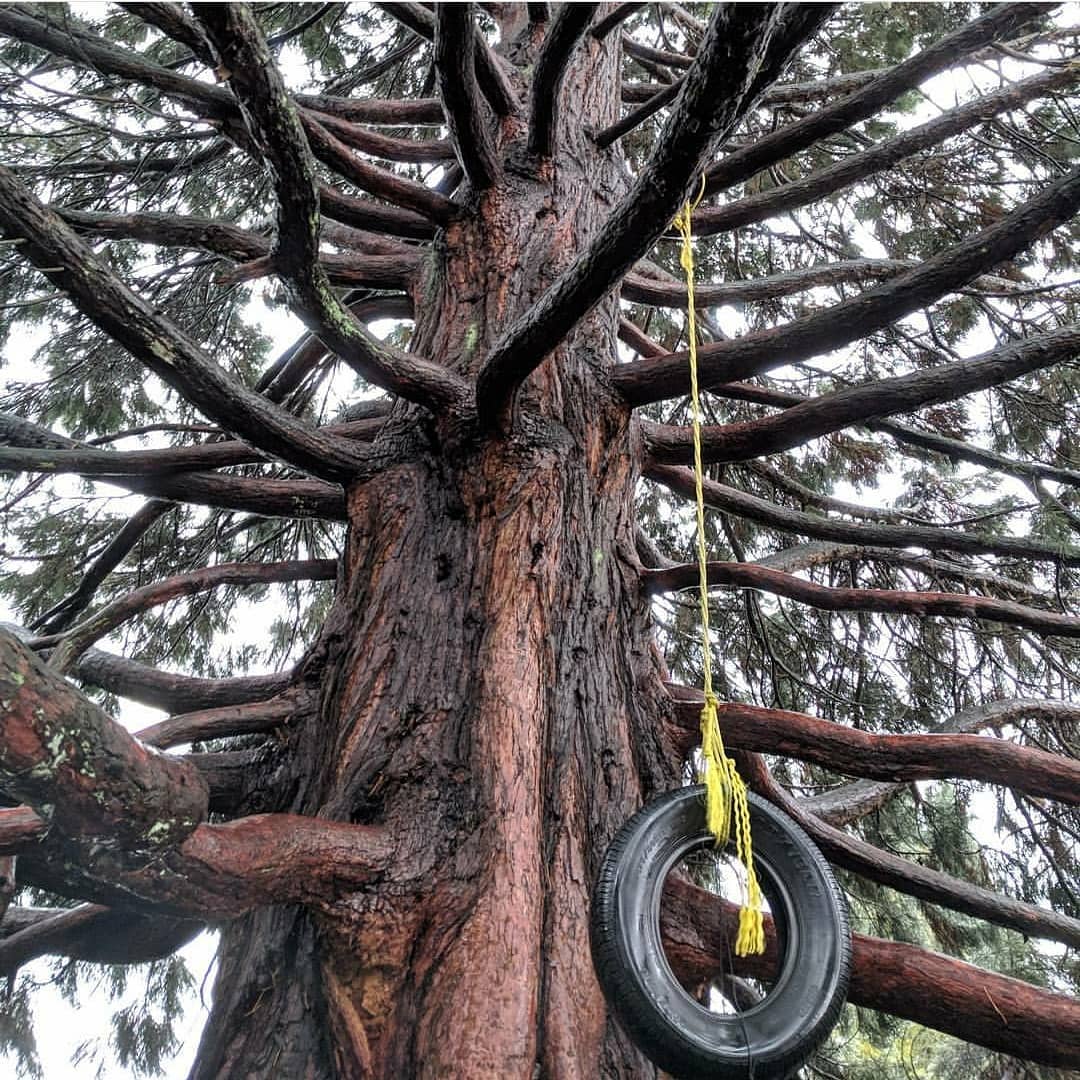 Admiring a century-old tree is like looking out of a story book! And climbing an enormous evergreen tree will bring you the feeling of a winner. Cambie climbing tree is one of a few secret spots in Vancouver where you can undercling on the huge smoothed-out branches.
The tree is found somewhere on the Cambie Corridor and surrounded by an extensive collection of other old-grown trees. Once you make your way to the top, the visa is just mind-blowing! You'll see over Burnaby and even the mountains of North Vancouver when the sky is clear.
Address: 5007 Kersland Dr, Vancouver, BC V5Y 2M8.
1. Travel Back to the 70's at Key Party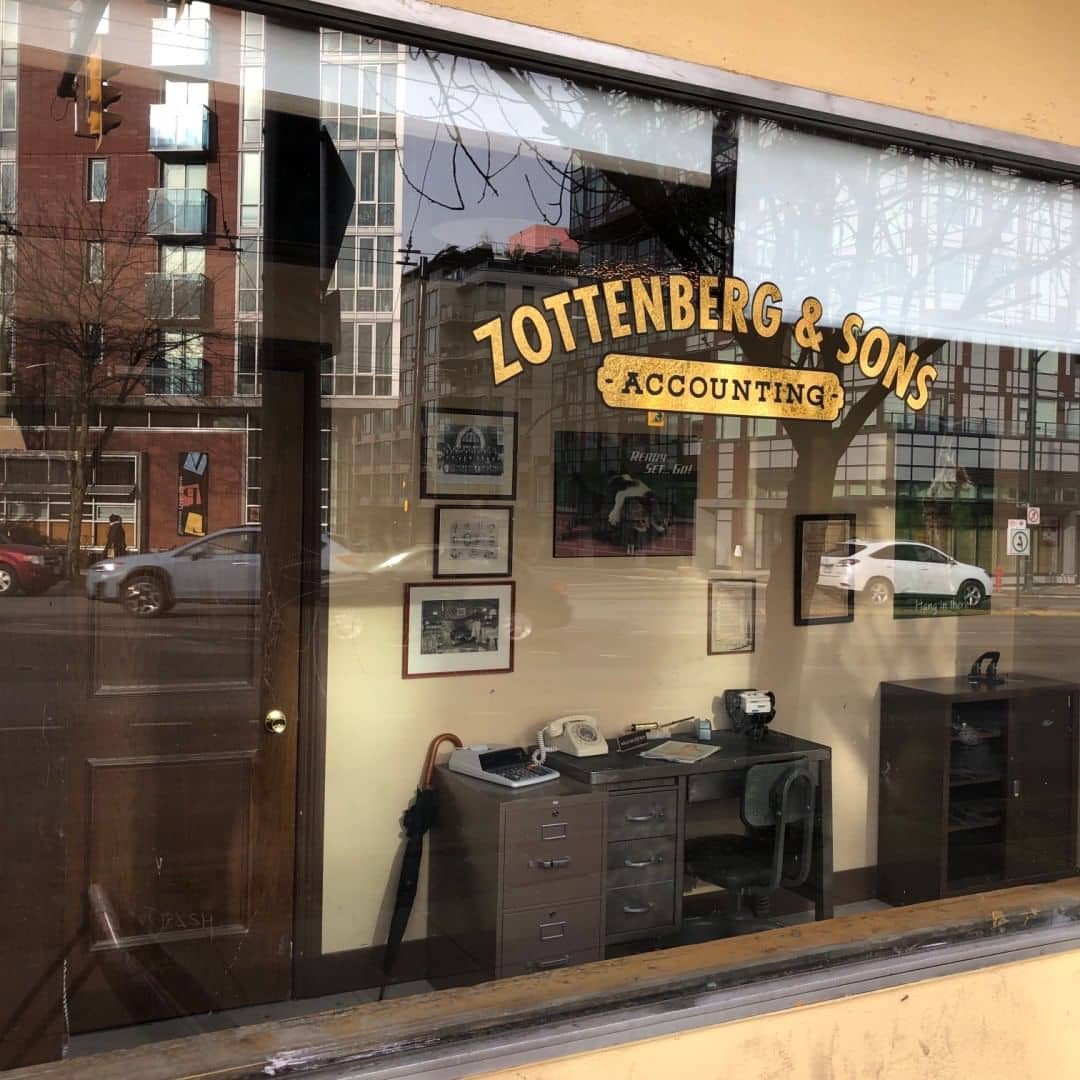 Walking down Main Street and spotting an accountant's office out of the blue? Don't let it fool you that easy! What you're about to find out behind the glass door is a true speakeasy bar that drives you all the way back to the good old days of the 70s.
Hidden behind the cheeky disguised entrance is a 1970s-inspired lounge. Key Party is a dimly lit, creative retro bar that's ready to whip up some clever cocktails just for you!
What sets Key Party apart from other bars in town is the swinging '70s, kind of naughty vibe that speaks for a true speakeasy. The interior is captivating and immersive with dark wood, dirty murals and kitsch which turn out to be ironic and amusing to any visitor.
You can taste the fresh and pure flavor of peach puree by calling for a Bruised Peach Tea cocktail. The whole experience you get from walking in, waiting for the drinks to come out until leaving is mystery and intrigue. That's why you should never miss Key Party if seeking an off-the-grid experience in Vancouver!
Address: 2305 Main St, Vancouver, BC V5T 3C9.
Website | Facebook | Instagram
We believe that after rocking these hidden gems in Vancouver, you will crave for more amazing spots before returning home! How about some photogenic corners to unleash your inner shutterbug? Check out these 11 Instagrammable places in Vancouver right away!
The following two tabs change content below.
Latest posts by Noms Magazine (see all)