For all foodies and restaurant goers, a common question that pops up is: What's the best new place to eat?
\We're all looking for the hottest new spot, wondering which super chefs are ready to launch another mind-blowing innovation in cuisine, and who's adding one more gem to Vancouver's glittering crown of eateries. We also know all of that happens at a rapid pace in this city, and it's sometimes difficult to keep up.
So, to help you out, we've put together a must-hit list of all the restaurants opening now, or soon in and around your neighborhoods. We hope you're ready to enjoy these rocking new spots in true Vancouverite style!
New Vancouver Restaurants That Just Opened:
Linh Cafe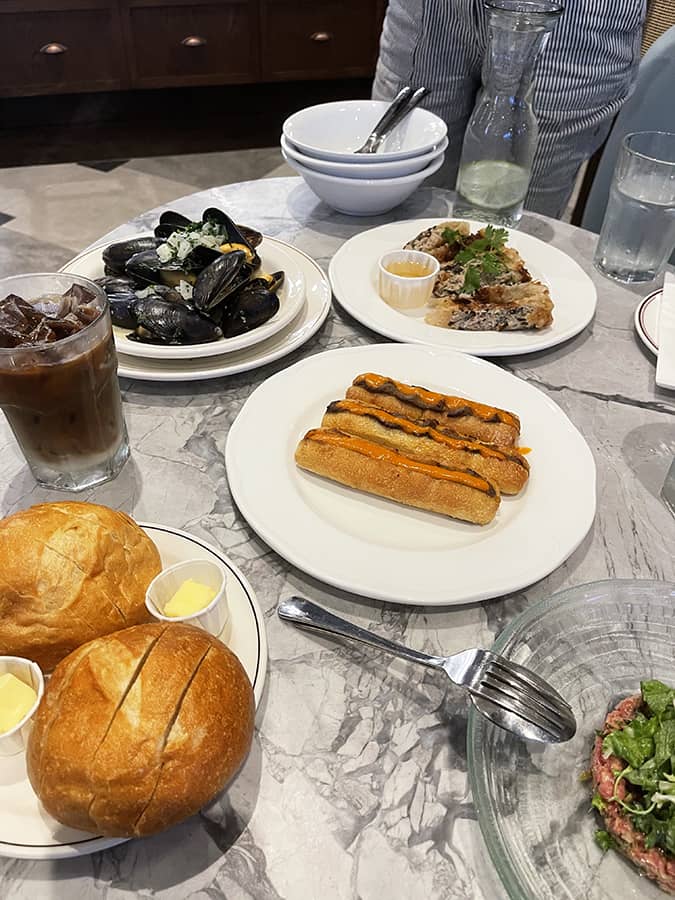 Popular and long-time French Vietnamese joint, Linh Cafe, opens new stunning location at downtown's Vancouver House. This 5000 sq.ft location features stunning modern decor, open kitchen and full bar.
Address: 1428 Granville St., Vancouver BC
Downlow Chicken UBC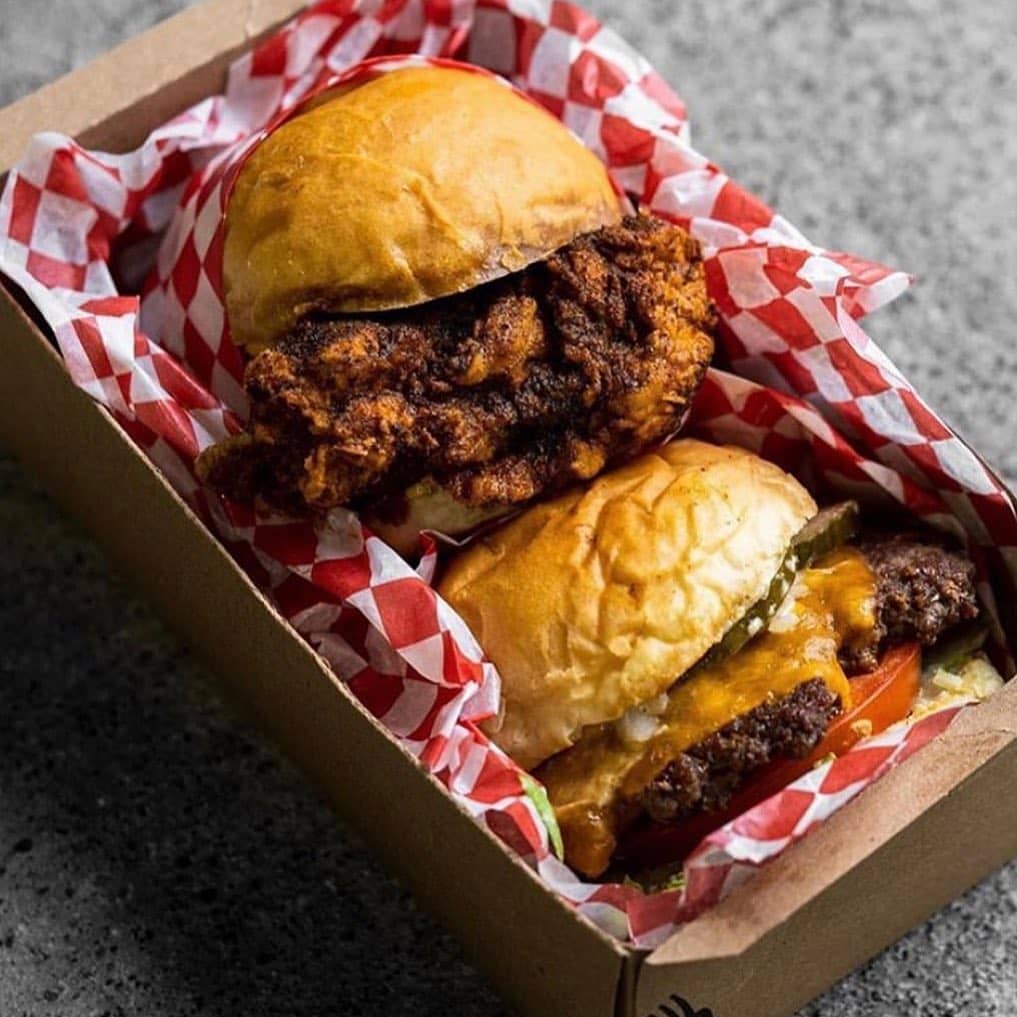 One of the best-fried chicken spots in Vancouver surprised everyone with a new location at UBC. Good news for the students though! Get all your favourite juicy items at their new location.
Address: 6065 University Blvd, Vancouver BC
Chung Chun Richmond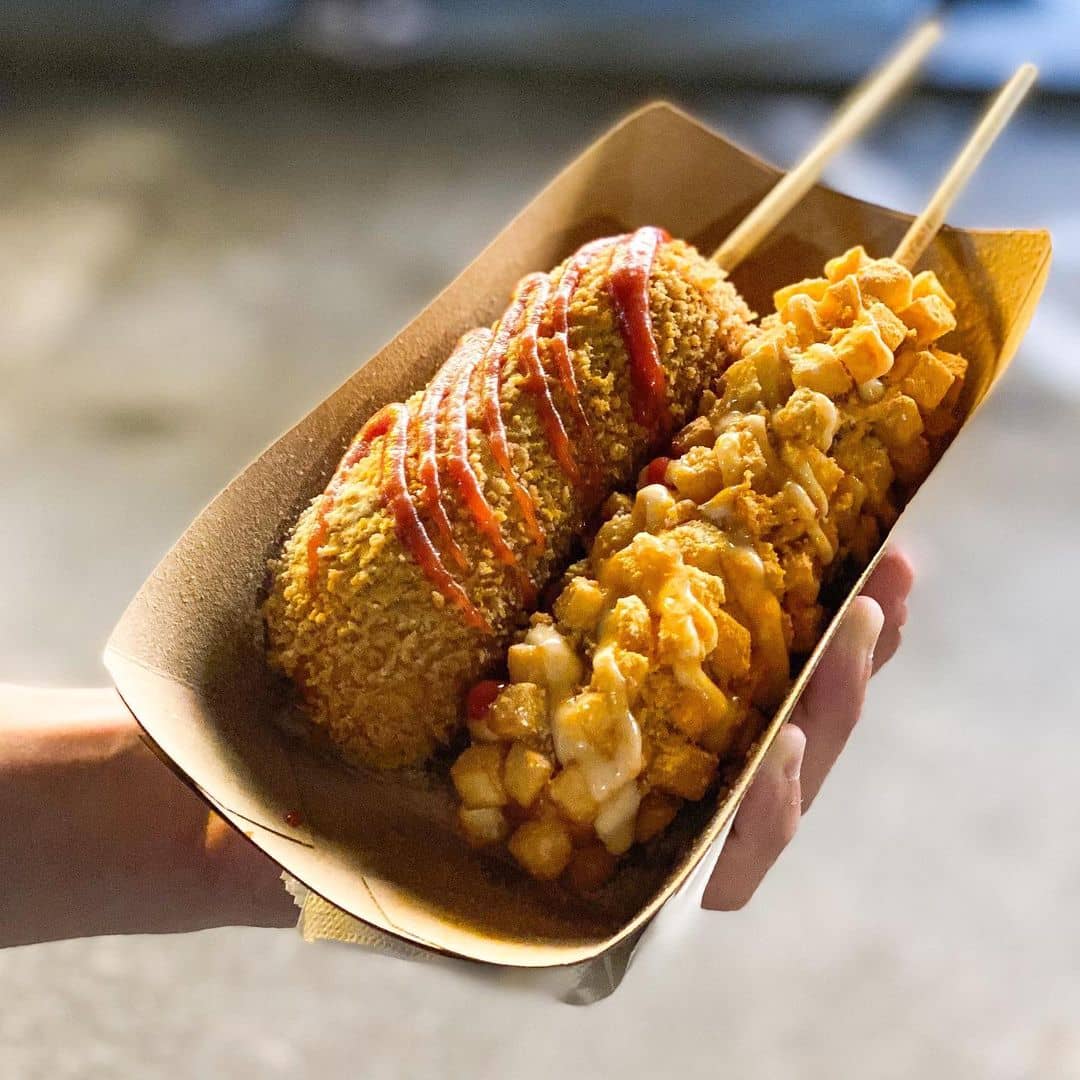 The popular Korean hot dog franchise opened with a bang in downtown, with lines that had an hour wait. Now they've opened a new location in Richmond, just a couple blocks from Richmond Centre.
Address: 6020 No. 3 Road, Richmond BC
Sushi Kiwami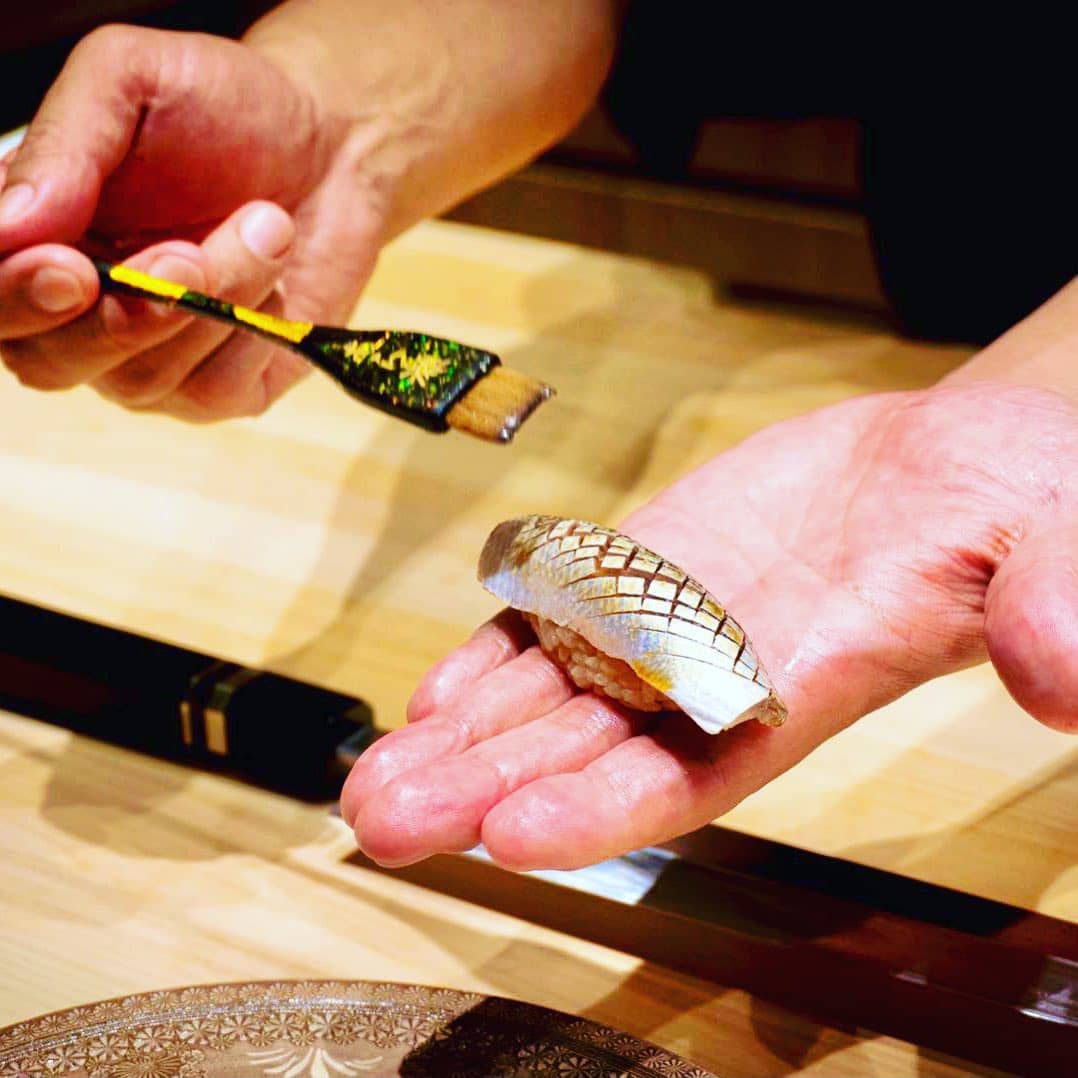 If you fancy a high-end sushi meal, Sushi Kiwami is the spot for you. This new Japanese omakase restaurant is helmed by two Michelin-trained chefs. Their omakase menu starts at $299/person.
Address: 8411 Bridgeport Rd #130, Richmond, BC V6X 1R7
Aburi To Go at Gyoza Bar
Minami's Japanese convenience store concept, Aburi to go, has made its way to Gyoza Bar. You'll find similar great offerings like Japanese snacks, drinks, marinades, grab & go items like bentos, frozen meal kits, onigiri, sandos, salads and more. The convenience store will be housed in the front area of the restaurant.
Address: 622 West Pender St
New Vancouver Restaurants Opening Soon:
Cafe Kitsune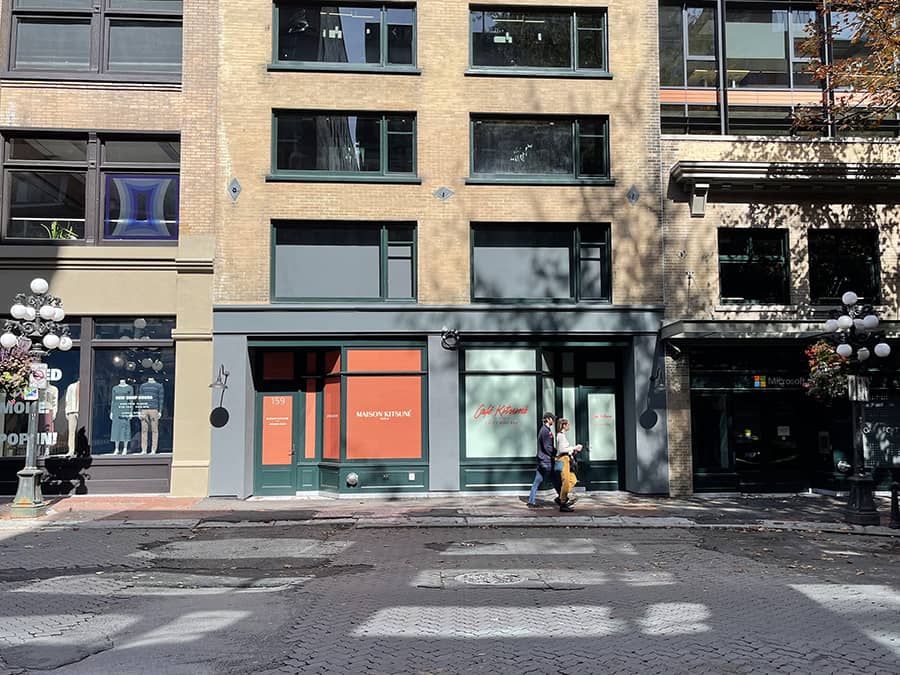 Popular Japanese Parisian cafe brand – with stores in New York, Singapore, Paris, and Tokyo announced they are opening up their first Canadian location in Gastown (near the steam clock). Next door to the cafe will be their retail clothing line, Maison Kitsune.
Address: 159 Water Street, Vancouver BC
Expected Opening: Spring 2022
Beijing Beijing
Not much info about this new ultra luxurious Chinese restaurant. According to our research, it has backing from a Michelin Starred chef and will be located in the upcoming boujie "revolutionary dining and lifestyle club" in Richmond, Club Versante.
Address: 8400 W Rd. Richmond BC Club Versante (beside Versante Hotel)
Expected Opening: Late Fall 2021
Nene Chicken Davie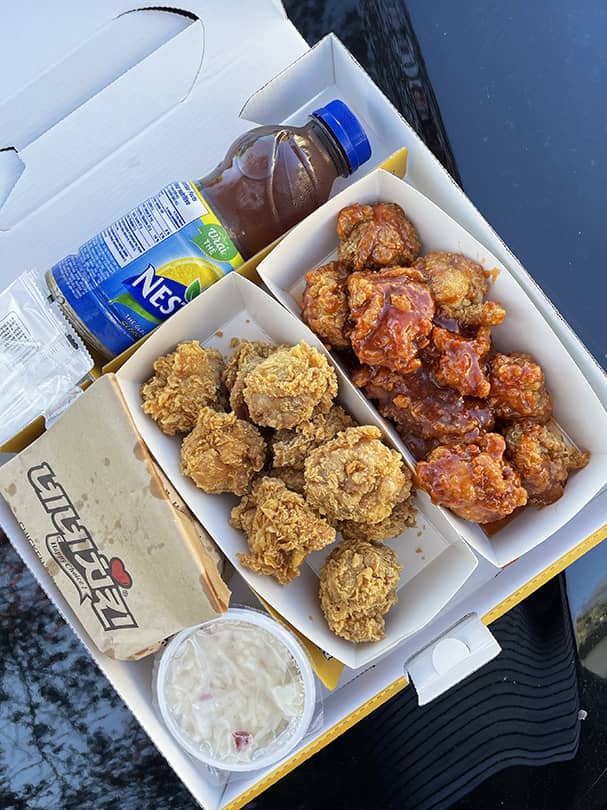 Well-known Korean fried chicken brand made news with their hour-long lineup when they opened their first location in the city, a couple months ago. Now they are set to open at the previous Ramen Koika spot on Davie Street.
Address: 1231 Davie St, Vancouver, BC V6E 1N4
Expected Opening: September 2021
Small Victory Amazing Brentwood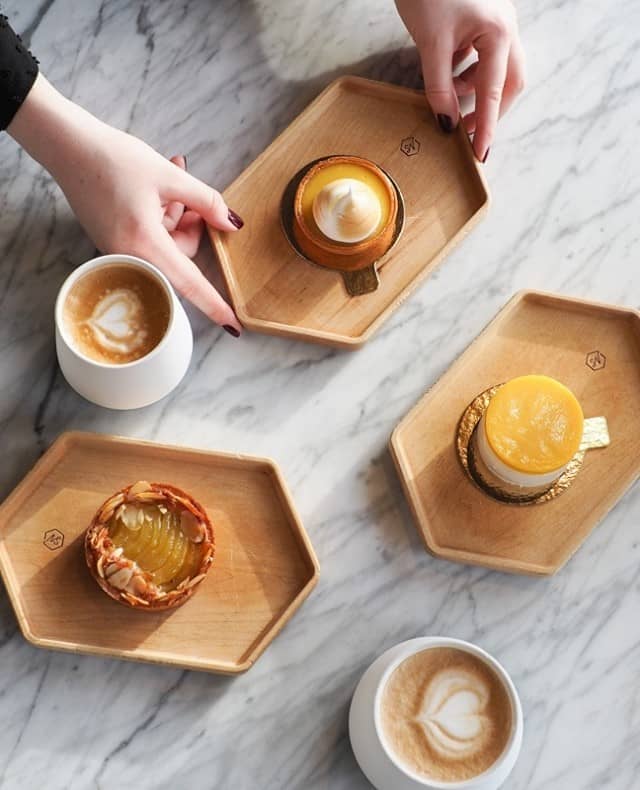 With locations in Yaletown and South Granville already, this coffee shop brand is setting up their third at the new Amazing Brentwood Mall. It is expected to open in September 2021.
Address: Amazing Brentwood 4567 Lougheed Hw, Burnaby, BC
Expected Opening: September 2021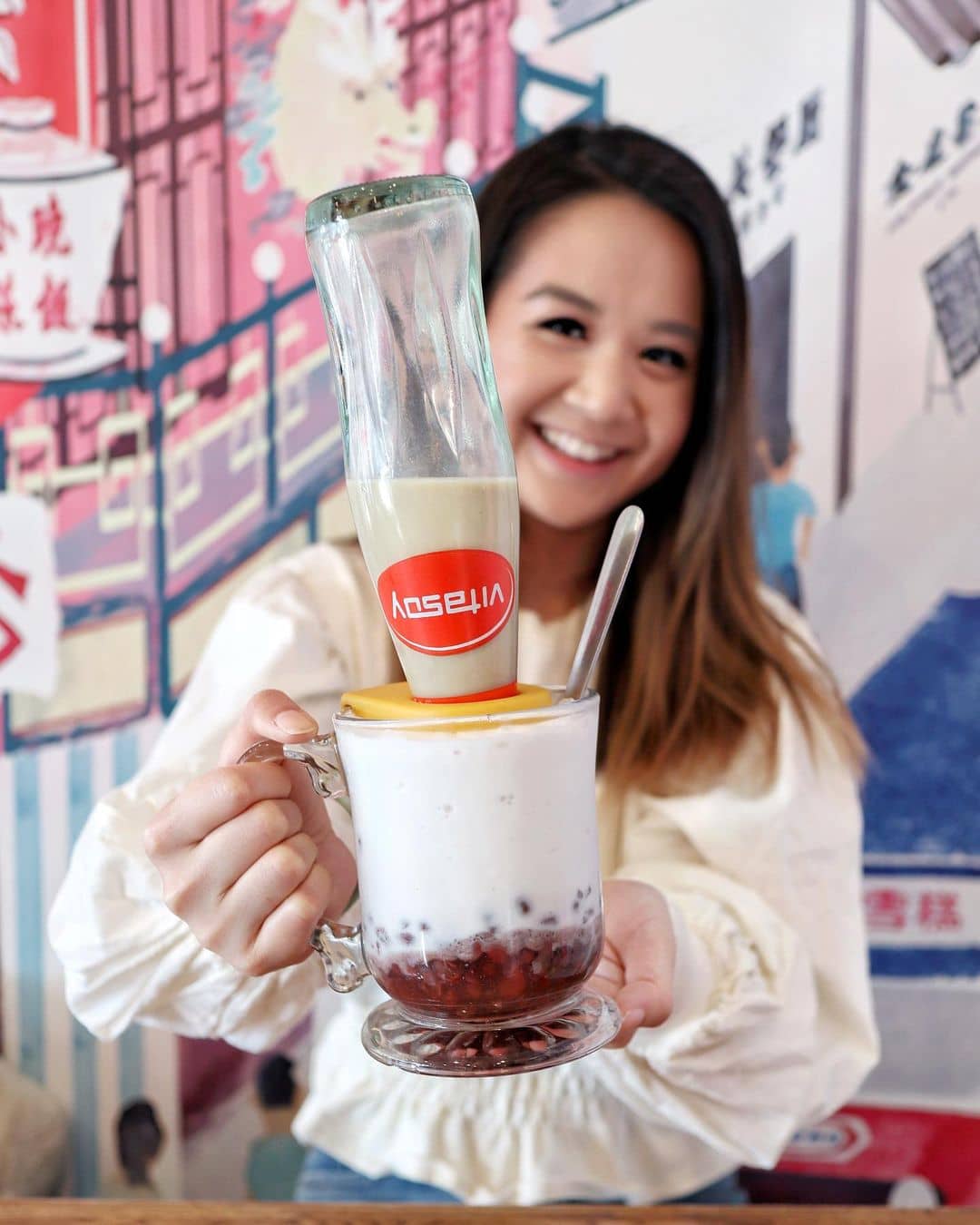 You've probably seen edible mahjong on your Instagram feed before. Well that's from Snackshot. Their new location on Kingsway is set to open anytime now!
Address: 3595 Kingsway, Vancouver, BC V5R 5L9
Expected Opening: September 2021
Saku Brentwood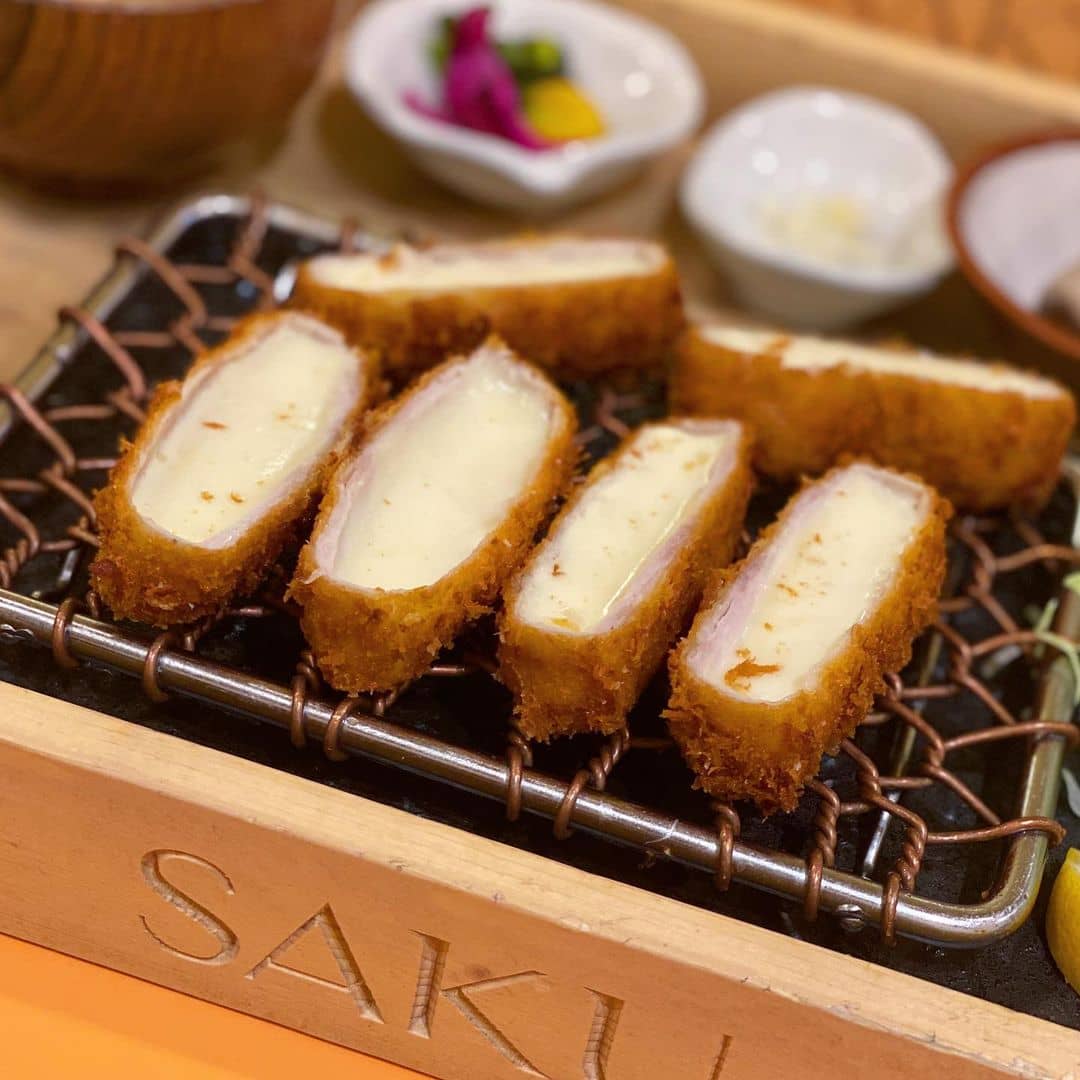 Not only are Brentwood peeps getting Small Victory, but also crispy cheese katsu and unlimited miso soup and salad…yes, we are hella jealous.
Address: Amazing Brentwood 4567 Lougheed Hw, Burnaby, BC
Expected Opening: Fall 2021
Menya Itto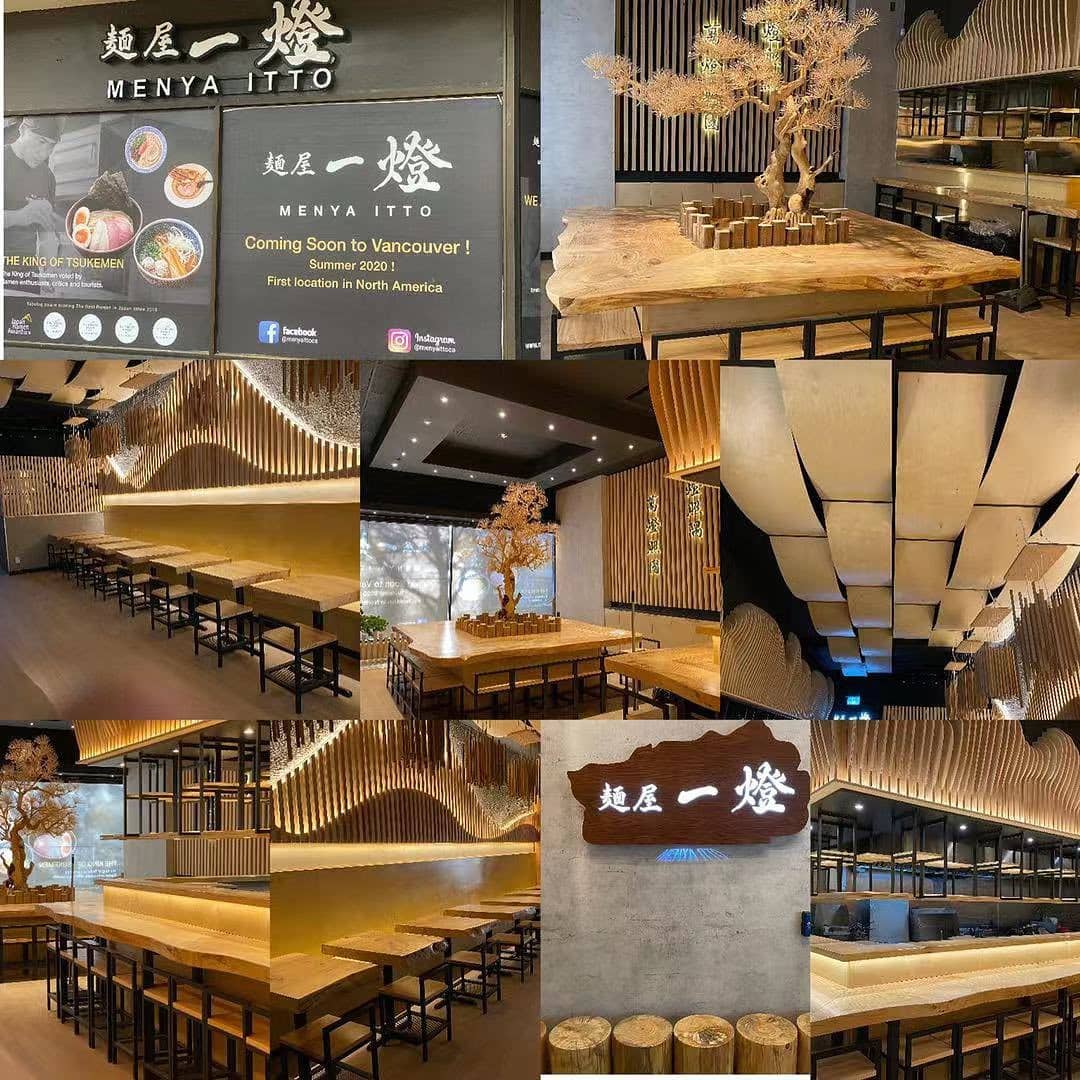 The "King of Tsukemen" is coming. Ramen connoisseurs may recognize the name as it's one of the famous ramen shops in Japan.
From what we've gathered, their noodles are thick (like thiccc) as udon noodles and are dipped in their special broth that is a blend of chicken and seafood.
Although they were originally slated to open in Summer this year, their team informed us that it has been delayed due to COVID. The Robson Street location will be their first in North America.
Address: 1479 Robson Street, Vancouver BC
Expected Opening: unknown
Kozak Ukranian Gastown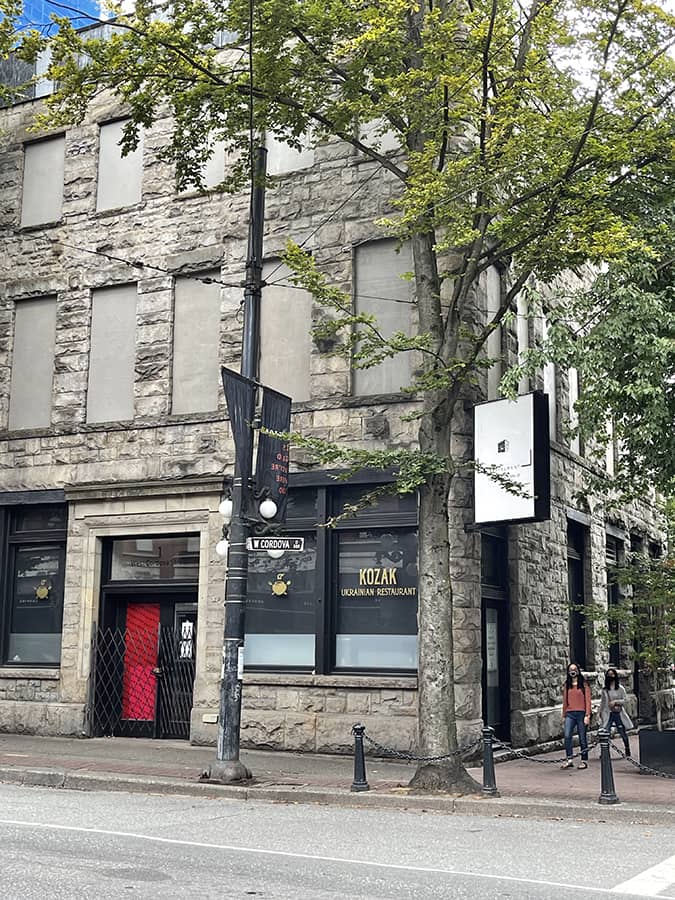 With several locations all over the city (Victoria Drive & New West), the Ukranian restaurant is taking over the previous Bauhaus spot in Gastown. Here you'll find the same great babka, sourdough, soups, coffee, and more!
Address: 1 West Cordova, Vancouver BC
Expected Opening: September 15th 2021
TWG Tea Vancouver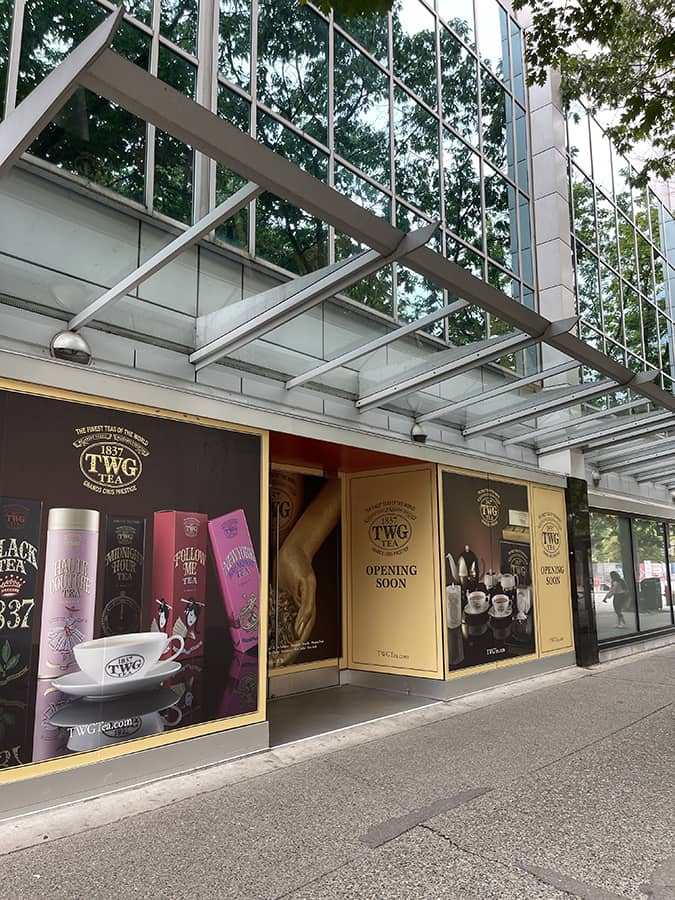 The luxury tea brand, TWG Tea, closed up their 1070 West Georgia Street store earlier this year. It has now been spotted to be relocating to the previous Robson Tesla showroom location (beside Peloton).
Address: 929 Robson Street, Vancouver BC
Expected Opening: November 2021
That rounds up our list of restaurants opening their doors, or getting ready to open. We hope you try a few, or all of them, and enjoy safe and memorable meals. If you're looking for the best food in Vancouver, peek our lists so you won't be disappointed.
The following two tabs change content below.
Latest posts by Noms Magazine (see all)