Quick Verdict
Goli Nutrition gummies are one of the most popular apple cider vinegar (ACV) gummies on the market. It is made with carefully selected ingredients, including apple cider vinegar powder, which work together to provide a lot of potential health benefits.

Its popularity and high reviews are there for a reason. Although we did see some benefits ourselves, note that like many health products, the benefits differ from one person to another.
With increased awareness of health and wellness, the use of supplements on a daily basis has also increased, and people are highly conscious about investing in the right products, and rightfully so.
Goli Gummies is one such supplement that was developed with a modern take on the classic apple cider vinegar shots, which people dread taking. The gummies are a fun and delicious way to bolster and improve your overall wellness.
Learn all about them and our Goli Nutrition Gummies review below:
Who is Goli?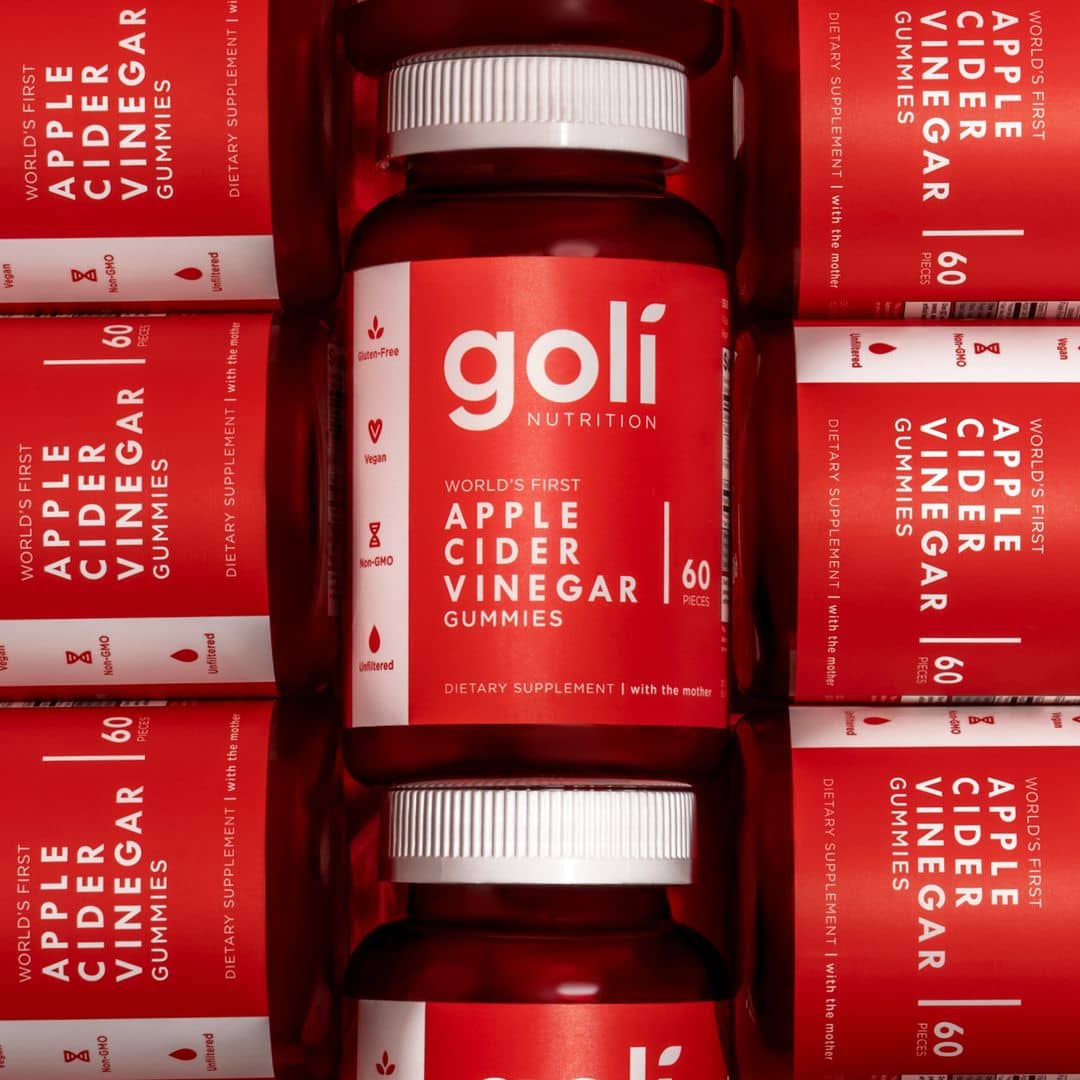 Goli Gummies is a product of Goli Nutrition, a California-based nutrition company founded by Michael Bitensky. The breakthrough with this product is that they have managed to find a tasty way to mask the otherwise unpleasant flavor of apple cider vinegar while retaining its core benefits.
Goli aims at making simple health products to help people reach their nutrition goals in an enjoyable way. With the Goli Gummies, the objective was to make the gummies taste pleasant, unlike the usual apple cider vinegar, which people stop taking or reduce the intake due to its unpleasant flavor.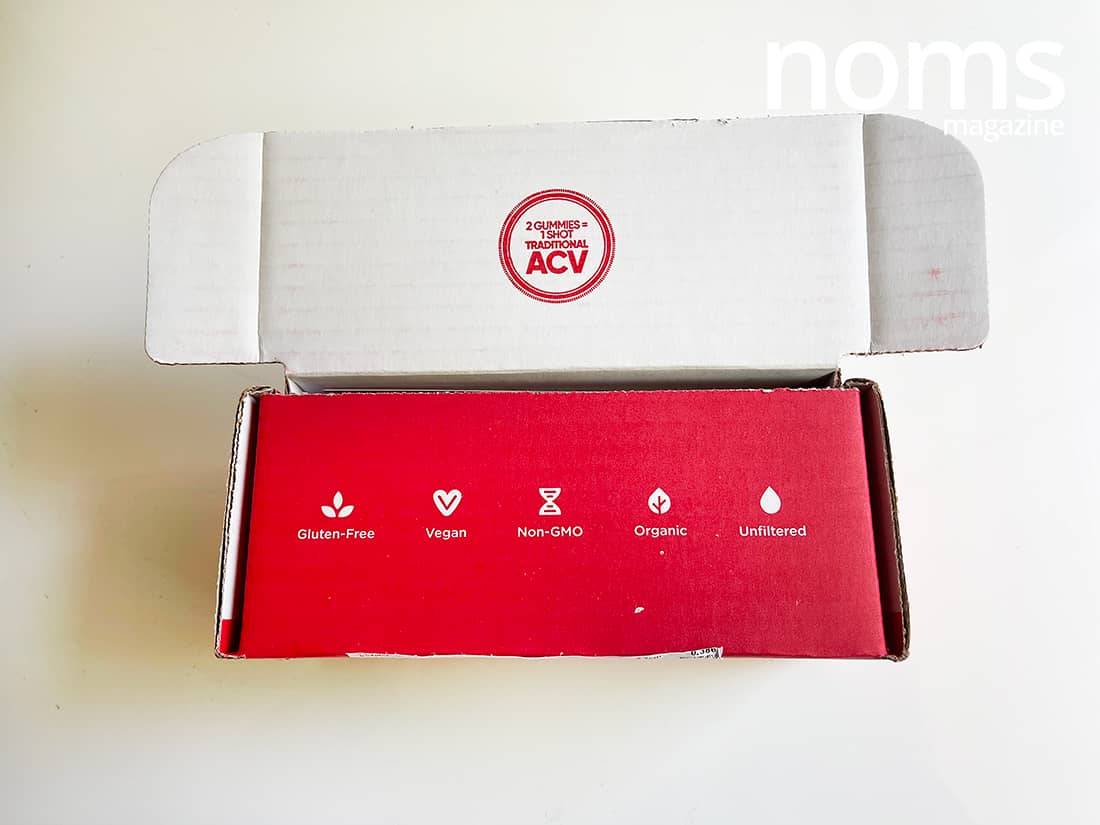 The product is made in a state-of-the-art, allergen-free, Kosher, FDA-registered, and cGMP-certified facility, Goli Gummies are 100% organic, gluten-free, vegan, non-GMO, and Kosher.
What are the Benefits of Goli Apple Cider Vinegar Gummies?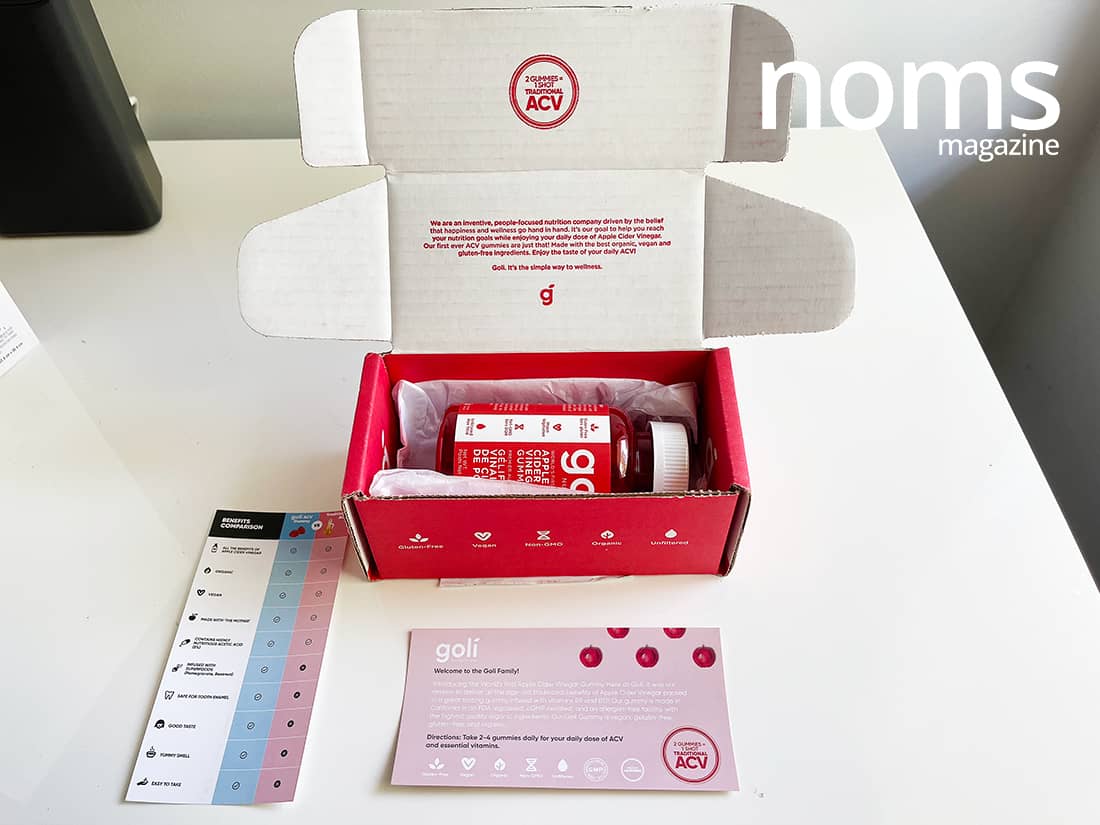 To understand the benefits of Goli Gummies, it is important to know its ingredients. This supplement is made using:
Apple cider vinegar powder
Apples
Beetroots
Pomegranates
Pectin from orange peels
Blackcurrant
Carrot
The apple cider vinegar component in Goli Gummies can help you lose weight when combined with regular physical activities and a low calorie diet.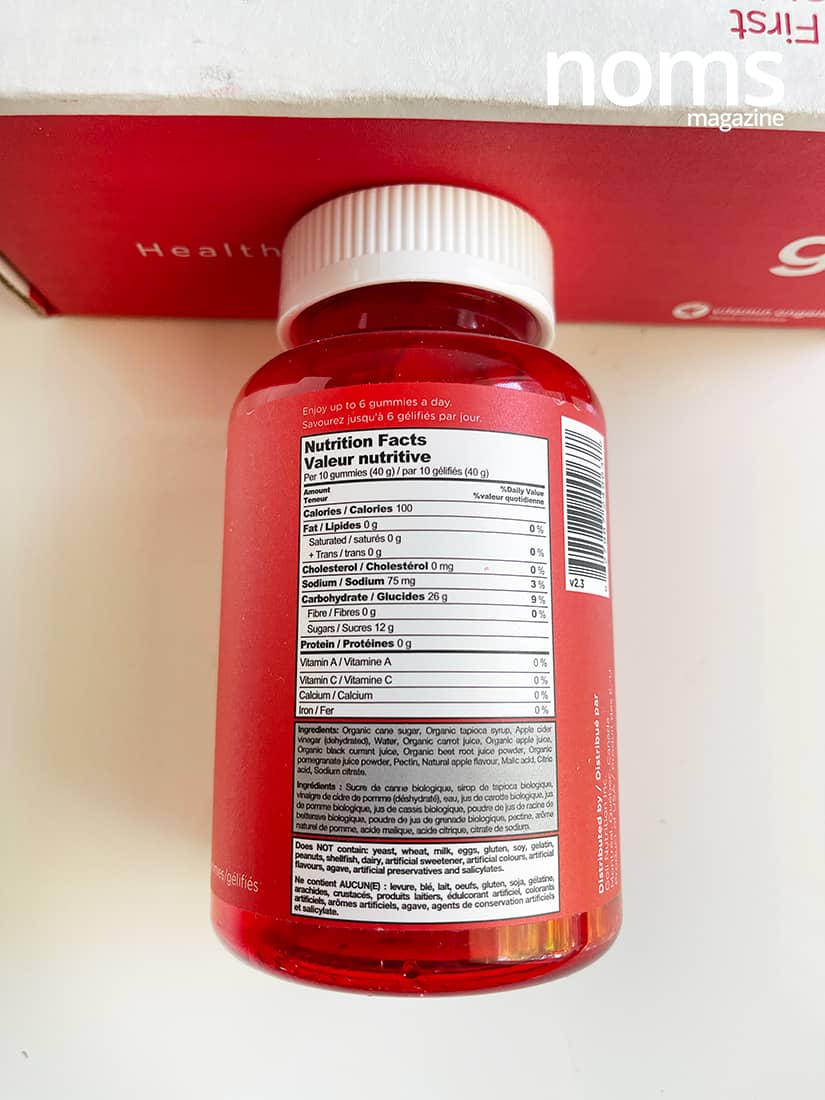 These three aspects combined can also lower your body mass index (BMI) and also improve your cholesterol and triglyceride levels (a type of fat that can cause obesity and other conditions).
Goli Gummies contains 5% acetic acid from ACV, which is known to be beneficial for improving insulin resistance.
The presence of vitamin B9 in Goli Gummies in the form of folic acid (120 mcg) contributes to proper brain function and plays a crucial role in emotional and mental health as well.
The supplement also contains vitamin B12, which helps with the prevention and treatment of depression and aids brain health.
Is Apple Cider Vinegar Safe?
Yes, apple cider vinegar is relatively safe, when consumed in moderation. Despite the many benefits you can attain from taking Goli ACV Gummies, consuming too much apple cider vinegar can cause some side effects like the following:
Weakening of tooth enamel and potential tooth decay over time due to the acidic nature of ACV.
ACV has the ability to make you feel fuller for longer by slowing the rate at which food leaves your stomach. However, in some individuals, this process can lead to gastrointestinal issues like nausea, indigestion, etc.
As a general rule of thumb, it is best to consult with your doctor and get an all-clear before taking any supplement, including Goli Gummies.
Who is Goli Apple Cider Vinegar Gummies For?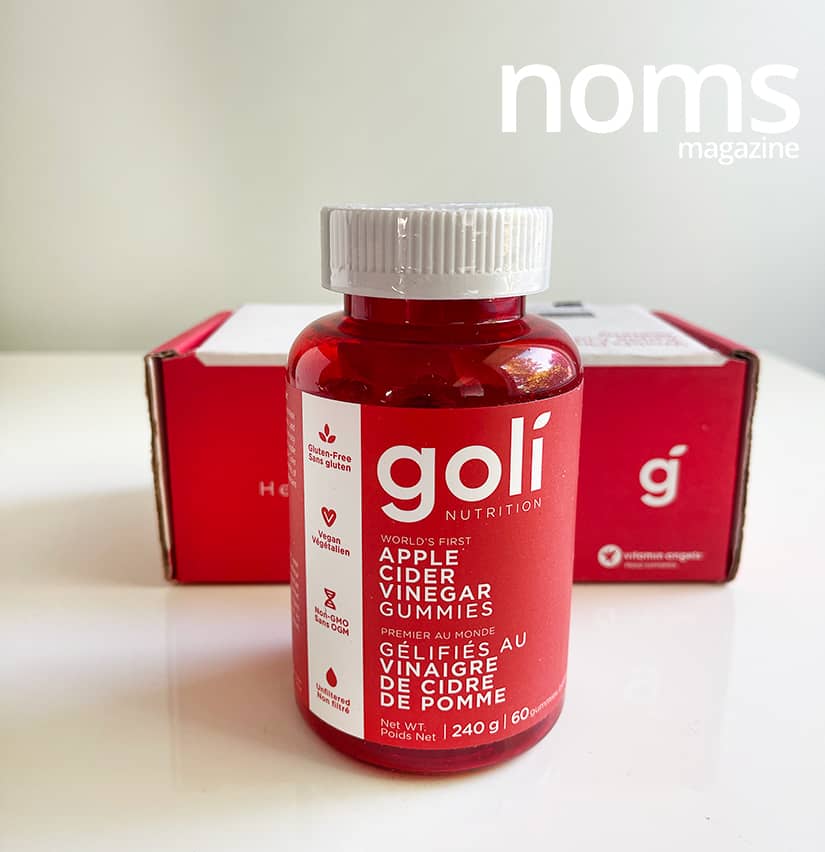 Since Goli ACV Gummies are vegan, gelatin-free, non-GMO, gluten-free, and unfiltered, they can be taken by anyone looking for a healthy supplement to include in their daily regimen.
Let's be clear, if you're thinking that this will miracously help you lose weight by just popping 4 gummies a day, think again. This won't do that. So those looking to shred lifechanging weight, look elsewhere.
People with diabetes, low potassium levels, digestive issues, and side effects to ACV should talk to a doctor before taking apple cider vinegar.
How does Goli Apple Cider Vinegar Gummies Taste?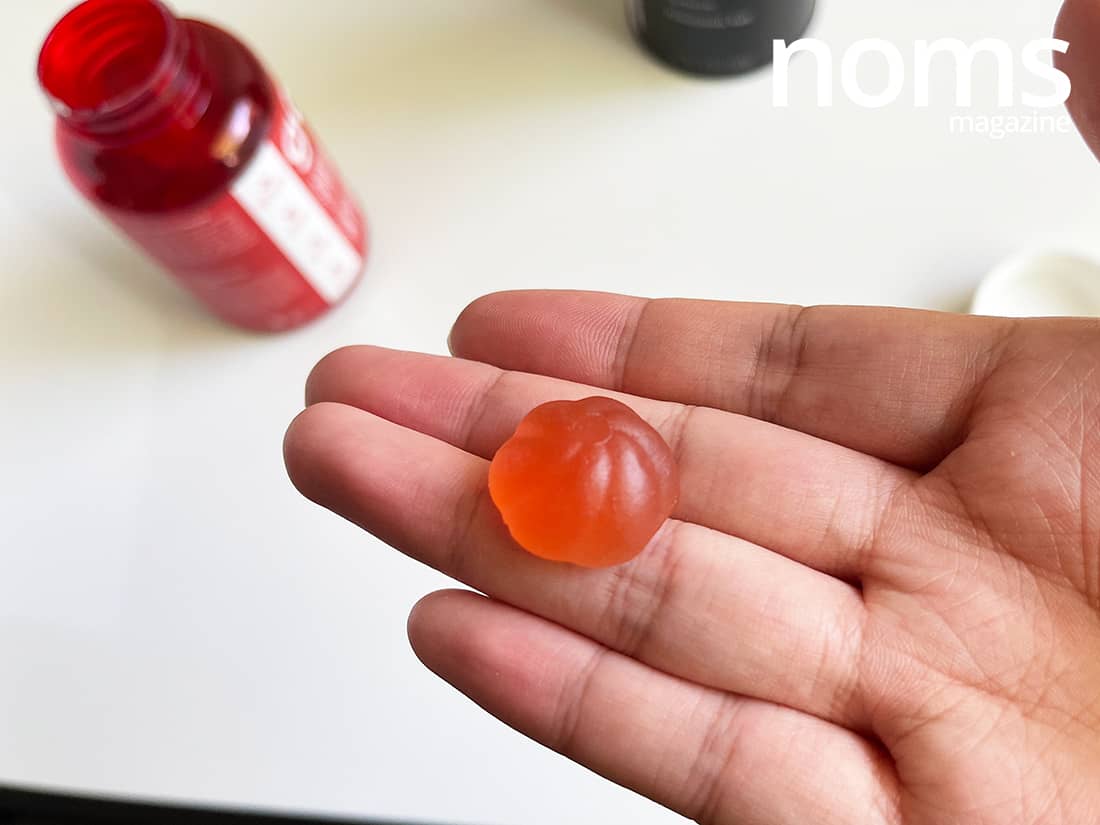 The highlight of Goli Apple Cider Vinegar Gummies is their taste. The company has managed to mask the unpleasant flavor of regular apple cider vinegar shots, and these gummies taste pleasant without any "vinegary" flavor hitting you hard.
For us, it was like having one of those Japanese gummy candies but with a milder taste. If you gave this to a friend without telling them what it was, there'd be very little chance they would come near to guessing apple cider vinegar.
Many users find this a pleasant alternative to ACV shots, and some of them find Goli Gummies to be "100x's better" than the shots.
Price of Goli Apple Cider Vinegar Gummies
You can purchase your Goli Apple Cider Vinegar Gummies in different packs – 1 bottle pack, 3 bottle pack, and 5 bottle pack.
As seen, a subscription saves you 15% on your purchase, and you also get a free surprise bottle on all your recurring orders in the year.
Goli Nutrition offers a 30-day money back guarantee, which means you will get a 100% refund of your money if you're not satisfied with the product.
Also, with every order you make, Goli Nutrition donates a 6-month supply of essential vitamins to a child in need via Vitamin Angels, a leading public health nutrition organization. And, they also plant a tree through Eden Reforestation Projects, a non-profit focused on restoring forests on a large scale.
Are Goli Gummies Worth It?
If you're already taking apple cider vinegar regularly and would like a more pleasant alternative to its poor flavor without losing the benefits, like many of us on our team, then Goli Gummies are definitely worth a try.
Because this supplement does an excellent job of masking the icky vinegar taste you usually get from your ACV shots, we can guarantee you that!
Can't for certain attribute this to Goli but we feel abit more awake and have a good pump of energy after a while. This is something we usually got after a strong cup of coffee in the morning, but this time without the caffeine.
Goli Gummies also seems to help with our digestive health. However, we would suggest that you don't take them on an empty stomach because doing so caused severe stomach cramps for some of us.
All things considered, we would say that Goli Gummies are certainly worth a try.
Goli Gummies are one of the best apple cider vinegar supplements available on the market right now, and many customer reviews online (and from our team) suggest the same.
Thanks to its pleasant, candy-like taste, you wouldn't have to deal with the bad taste of ACV shots ever again. Of course, consult your doctor if you're concerned about an existing medical condition, or just to be on the safer side.
Goli Gummies FAQs
What are the benefits of Goli Gummies?
-Vegan, non-GMO, gluten-free, and gelatin-free product.
-Pleasant taste.
-Can help improve insulin resistance.
-Can aid weight loss.
-Increased energy levels.
-Improved digestive health.
-Better immune function.
-Aids heart health.
When should you take Goli?
You can take 1-2 Goli ACV Gummies, three times daily. Though the gummies can be taken with or without food, it is recommended that you take them with food for better absorption.
How long does it take Goli to start working?
Every body is different and the time it takes for results to show will also vary between individuals. In general, you can expect to notice changes in your health and wellness within a few days to a couple of weeks.
What are the side effects of Goli?
Taking Goli ACV Gummies more than the recommended dosage for an extended period can cause side effects like gastrointestinal issues and tooth decay.
Is Goli FDA approved?
Since Goli Gummies are categorized as dietary supplements, they are not approved by the FDA.
Who should not take apple cider vinegar?
People with diabetes, low potassium levels, digestive issues, and side effects to ACV should talk to a doctor before taking apple cider vinegar.