Over one million travelers visit Grouse Mountain every year, making it one of the top attractions in Vancouver. Grouse Mountain offers a wide range of year-round activities that get you hooked no matter which season you come.
Wintertime welcomes skiers around the world flocking here to shred the snowy slopes, while summer and fall make it a great place to dine at The Observatory, go hiking along the steep Ground Grind trail, and watch the wildlife.
If you're a first-time visitor to Grouse Mountain, this is the handy guide you need to unfold the best travel tips to Grouse Mountain!
Introduction to Grouse Mountain
Where Is Grouse Mountain Located?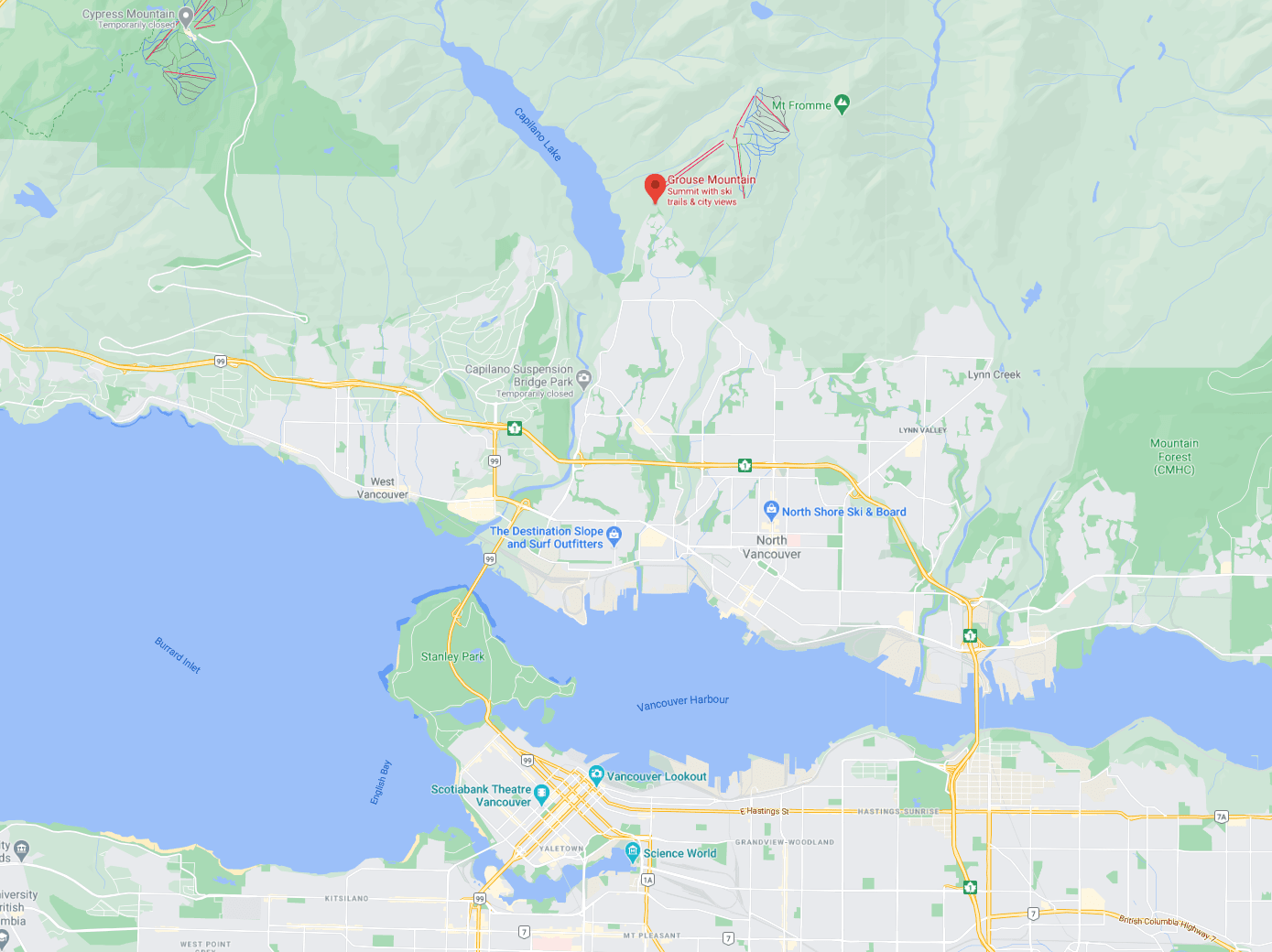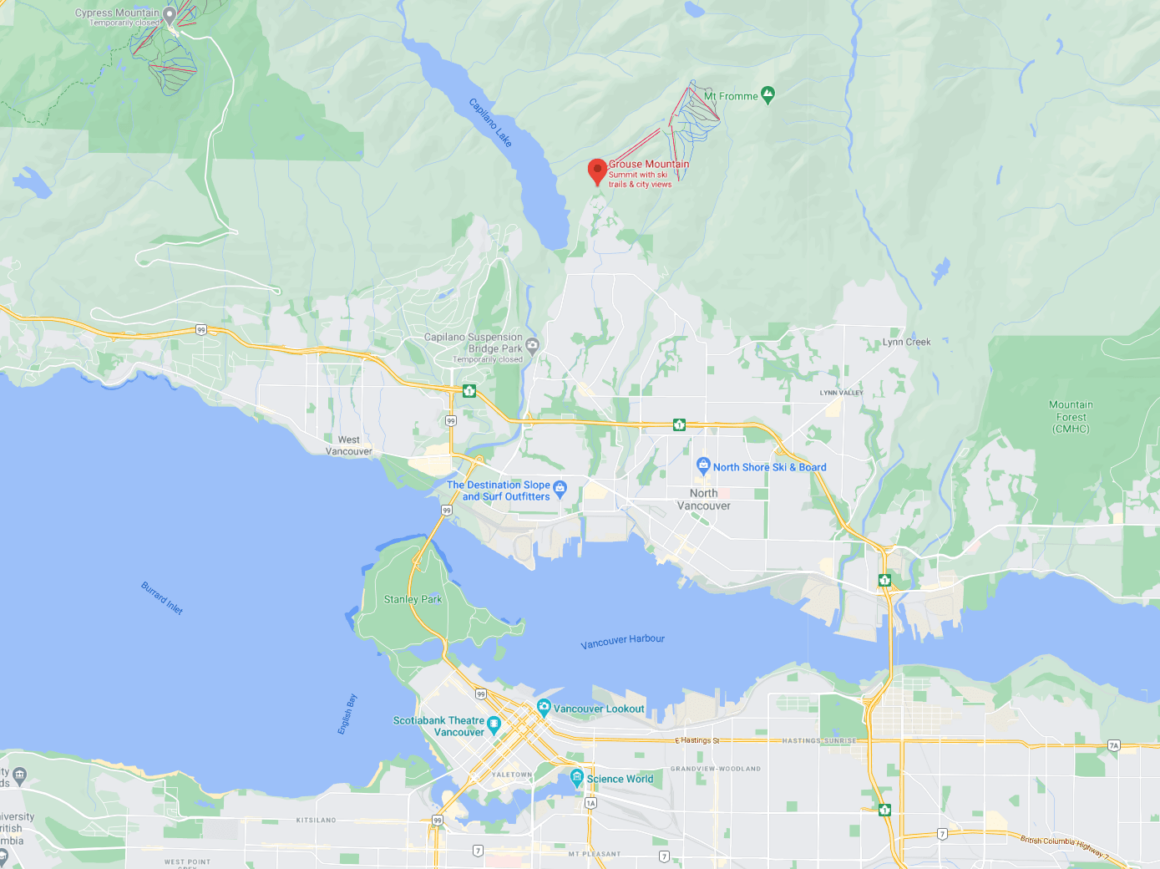 Grouse Mountain is one of the North Shore Mountains overlooking the city of Vancouver in British Columbia Province, Canada. It is located at 6400 Nancy Greene Way in North Vancouver. This 1250-meter-high mountain only takes 15 minutes driving from downtown Vancouver and is famous for being both a ski resort and a natural landscape.
Fascinating History of Grouse Mountain
Let's start with the name! Grouse Mountain was named after the blue birds native to this mountain by the first hikers who took a multi-day trip to this area in 1894.
Fast forward to 1929, one of the oldest ski clubs in Canada was opened at the mountain – The Tyee Ski Club. Two decades later, in replacement for the three-hour-long hike to the summit, the world's first double chairlift was founded.
Within the following years, the Skyride was opened along with other construction items such as restaurants and gift shops. More facilities were added intending to turn Grouse Mountain into the top year-round attraction in Vancouver.
How to Get to Grouse Mountain?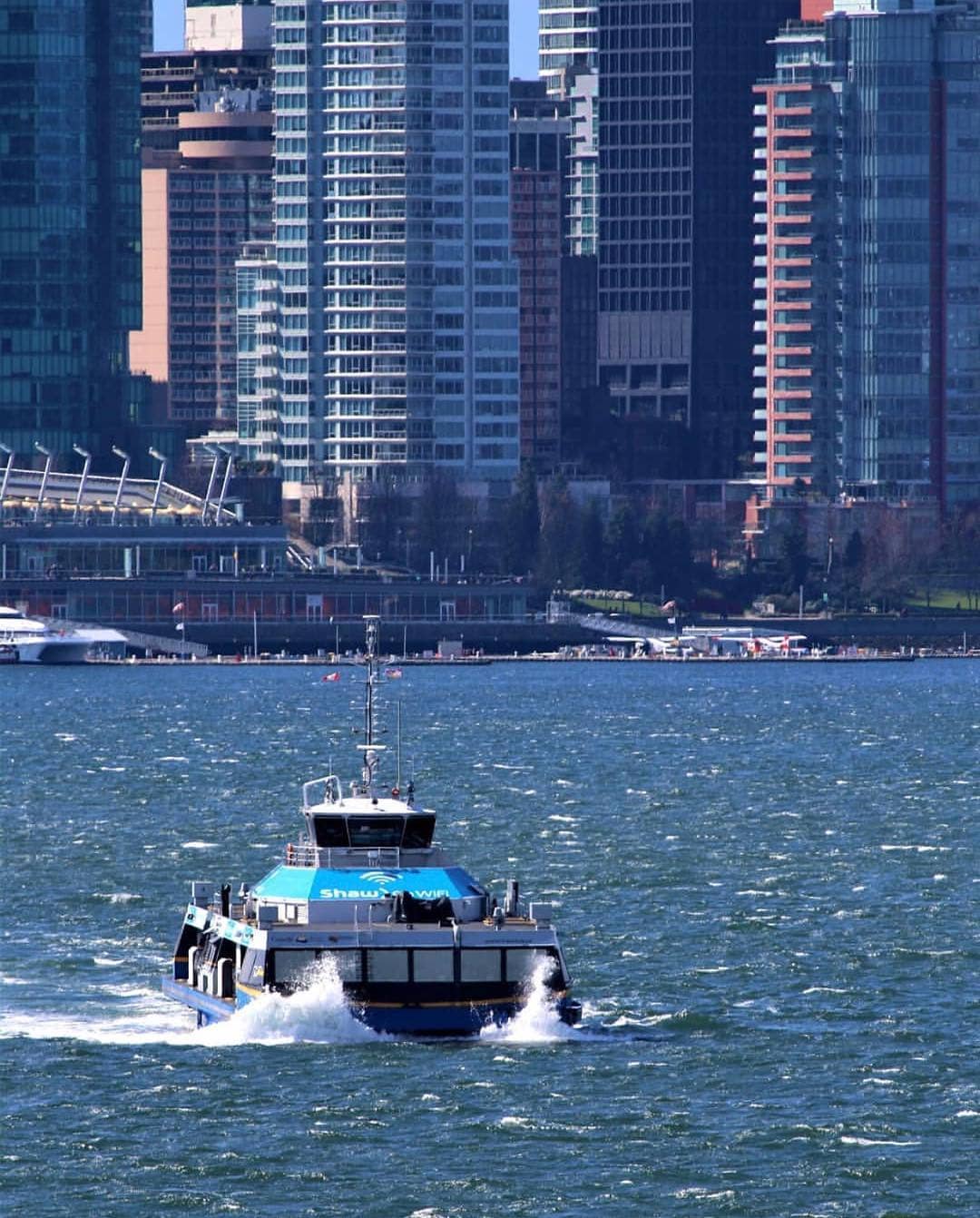 There are two ways to arrive at Grouse Mountain from downtown Vancouver. If you drive a car, follow Georgia Street through Stanley Park, cross the Lions Gate Bridge, take the North Vancouver exit to Marine Drive and you will see the mountain at the end of Capilano Road.
If you're a tourist to Vancouver, we suggest you opt for public transit or the free shuttle service instead of renting a car. First off, you need to catch the SeaBus at the Waterfront Station, get off at Lonsdale Quay in North Vancouver, and hop on the bus No. 236 from there to Grouse Mountain.
In case you're aiming at the free shuttle service to Grouse Mountain, purchase the ticket at Canada Place Info Kiosk or on the official website, and you can ride the shuttle for free. This is a daily service
Best Time to Visit Grouse Mountain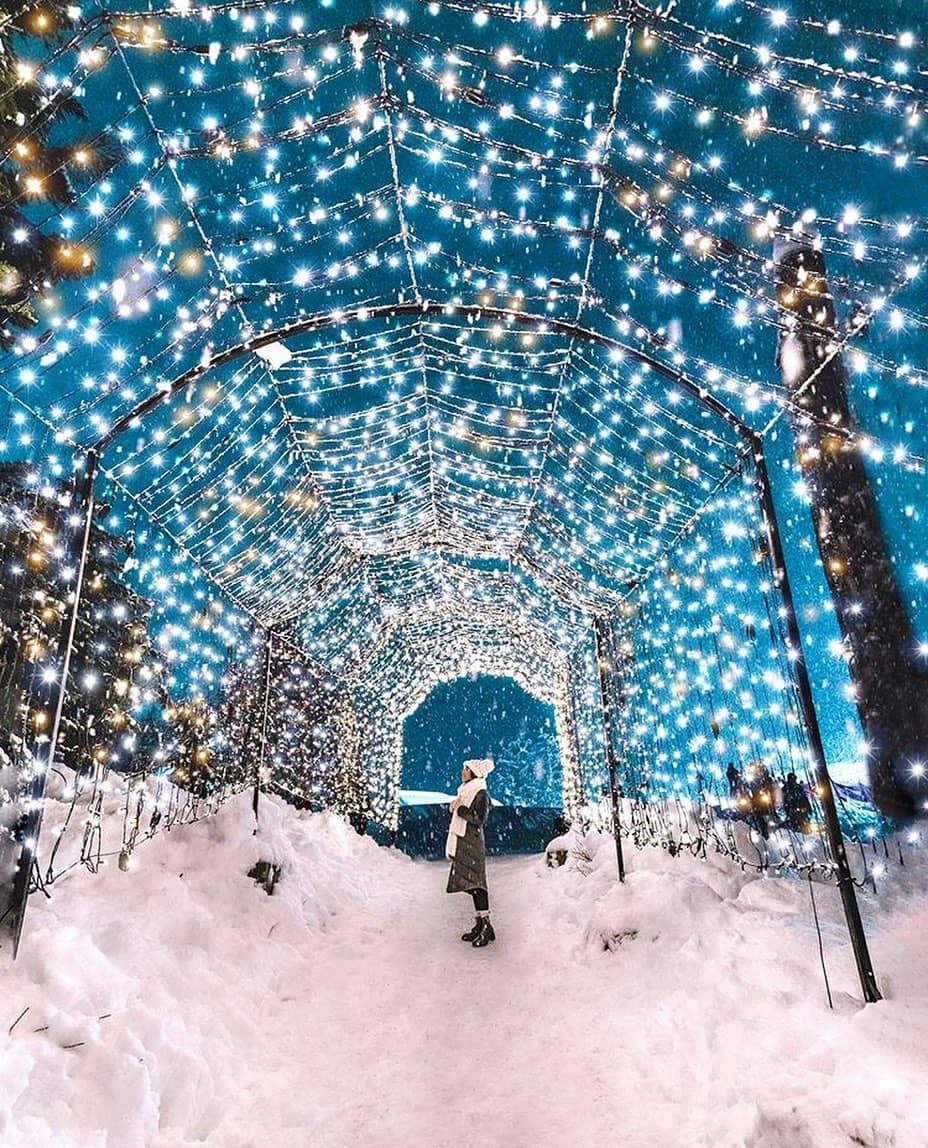 Grouse Mountain is a year-round natural attraction, which means you can hit the place anytime in the year. However, Grouse is a lot more fun at the end of the year with a wide array of winter outdoor activities such as skiing, snowboarding, snowshoe trails, the illuminated Light Walk, and the Peak of Christmas celebration.
Meanwhile, Grouse Mountain is granted with a breathtaking vista during the rest of the year. You can go on a hike at Grouse Grind before enjoying the Lumberjack show, or take it slow and dine at The Observatory.
How Long Should You Spend at Grouse Mountain?
Depending on the weather and your enthusiasm, you can spend from two to six hours at Grouse Mountain. Remember to add the traveling duration between your accommodation and Grouse Mountain on top of the time budget.
It takes roughly 20 minutes driving from downtown to the carpark of the mountain. Be mindful about the rush hour as traffic congestion will double the time. You will then take the Skyride from the base up to the mountain in 12 minutes. The ride runs every 15 minutes and operates all week long.
How Much Are the Tickets to Grouse Mountain?
You need to purchase an admission ticket before entering Grouse Mountain. It starts at CAD 59 for an adult and CAD 52 for a senior citizen from 65 years old and above. Children from 5 to 16 years old cost CAD 32 per person. It's free of charge for kids from 4 and below.
The ticket is inclusive of multiple services at Grouse Mountain. The Lumberjack Show, grizzly bear watching, and Disc Golf are included in the ticket in summer, while the snowshoe trail, Light Walk, and Skating pond are for wintertime.
Some package deals come with great value you can consider. For instance, if you plan to visit Grouse Mountain several times a year, purchase an annual pass at only CAD 199. Don't forget to get the latest updates on the official website before your arrival!
11 Things to Do at Grouse Mountain
1. Grouse Grind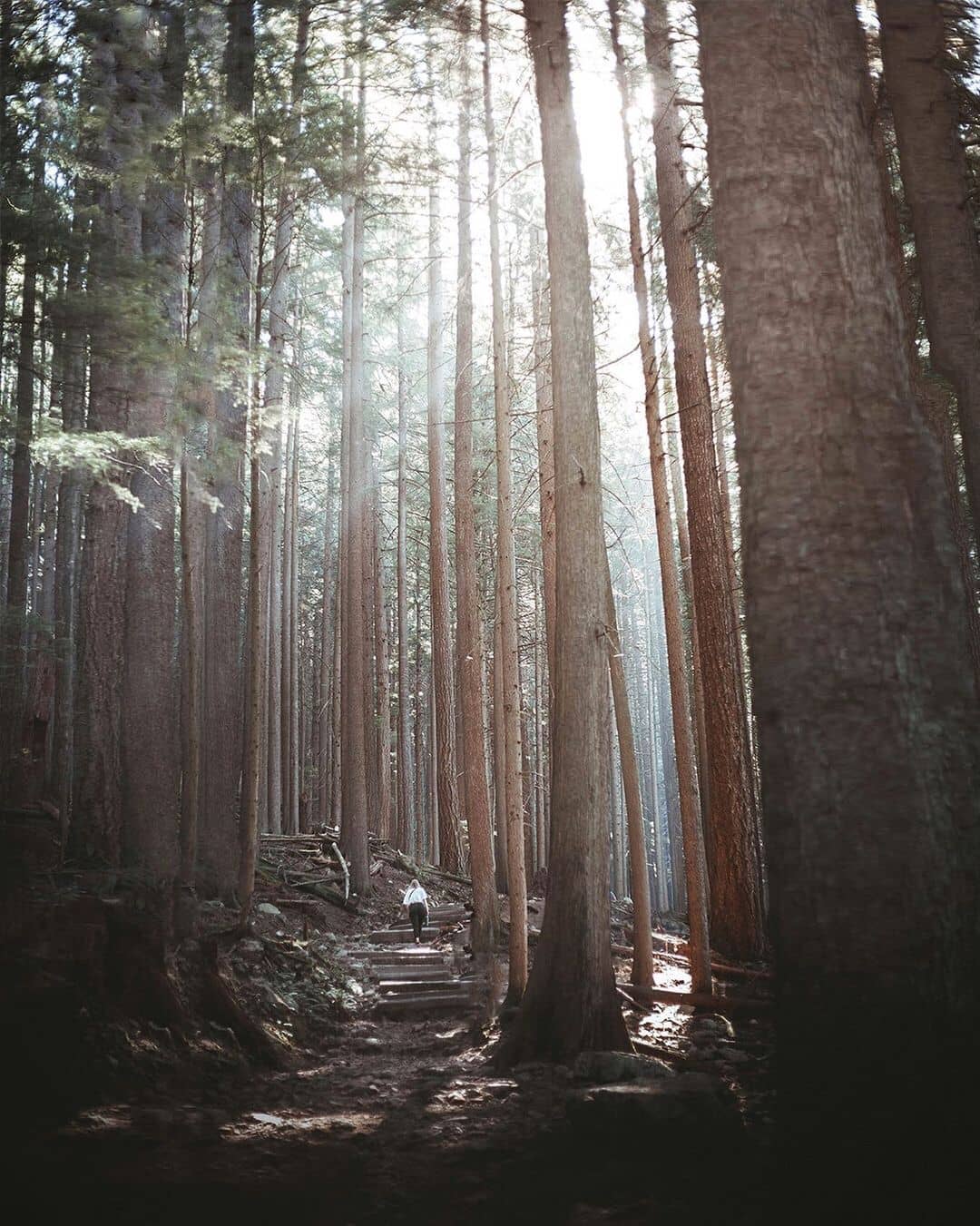 Hiking along the Grouse Grind is the most prominent activity at Grouse Mountain. This hike is great as a group activity or for those with the crazy urge to exercise. If you're confident in your physical fitness, why not embark on the best hike of your life? Without a doubt, every Vancouverite has hiked the Grouse Grind.
Grouse Grind trails comprise more than 2800 stairs making it one like one giant natural stair master. This activity is a great workout for your legs and lasts for 1.5 hours depending on your fitness level. Note that hiking back down is illegal so think twice before embarking on this trail! At the very top, you can buy a lift ticket back down the parkade for a small fee.
Challenging as it seems, the panoramic view at the summit and the photo op of you finishing is totally worth it!
2. Skyride (Gondola Ride)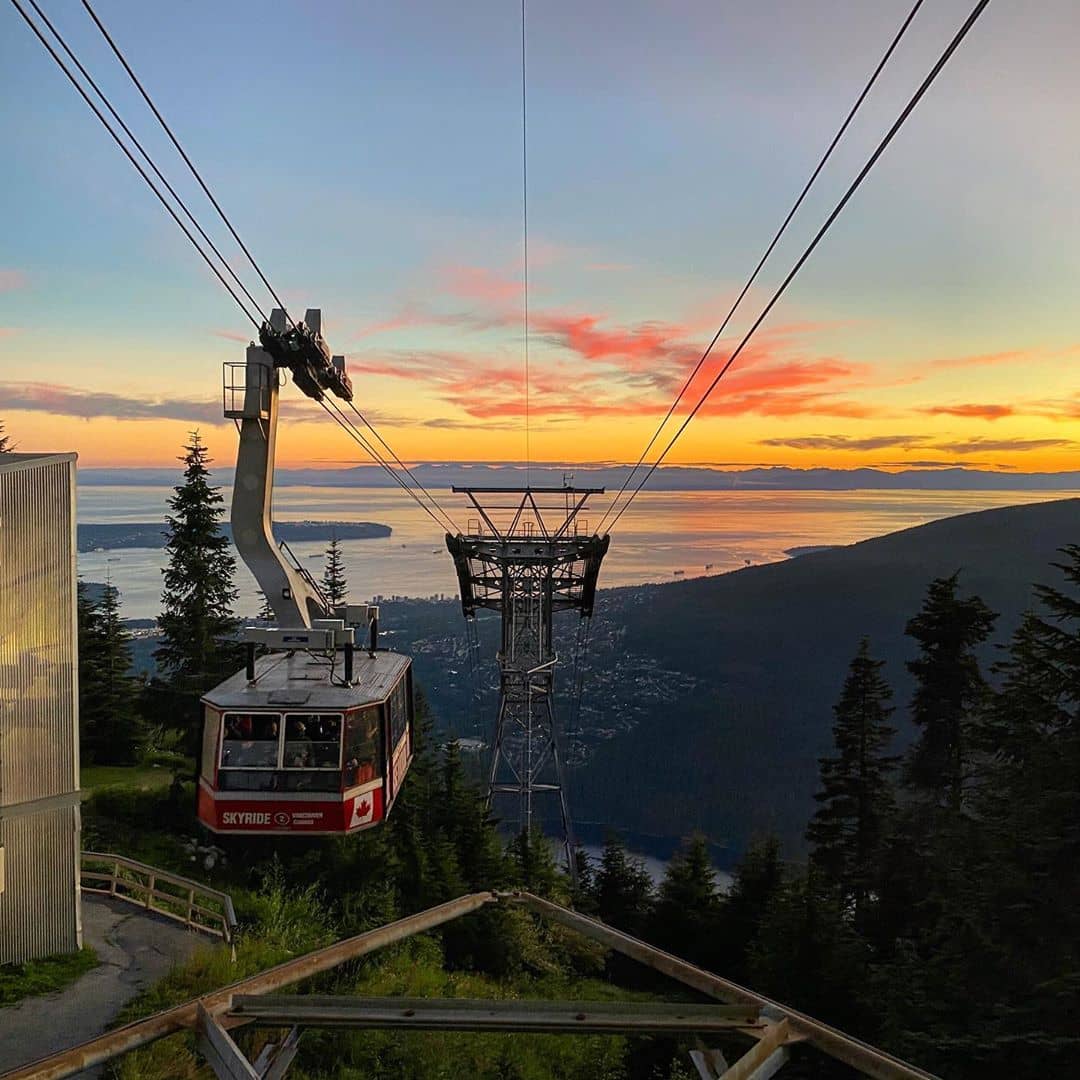 Grouse Mountain Skyride is the largest aerial tramway network in North America. Also known as the Gondola ride, it is a great way to admire the surrounding landscape as you make your way to the alpine station.
The Skyride is the first attraction of Grouse Mountain to take before any other activities. The ride is included in the admission ticket. Get ready to snap some of the best shots of the snow-capped peaks, majestic trees, and the deep-blue Pacific Ocean down further!
3. Eye of the Wind

Boating a majestic 360-degree vista of Vancouver, Eye of the Wind is a highlight at Grouse Mountain. Take a trip to the ViewPOD, an accessible clear glass wind turbine atop the tower, and stand in awe of the magnificent view of the surrounding mountain ranges. Thanks to this jaw-dropping panorama, Grouse Mountain is named as the Peak of Vancouver.
4. Lumberjack Show
Lumberjack Show is an exclusive performance that attracts a huge number of visitors to the mountain every summer. This circus-like performance is all about the fierce, fun, and eye-catching showdown between Johnny Nelson and Willie McGee on the race to become the top lumberjack.
The show drives you back to the early 1900s with an outdoor setting featuring the logging camps. Within 45 minutes, you will be amazed at the skillful gestures such as tree climbing, axe throwing, log rolling, and many more.
5. Wildlife Refuge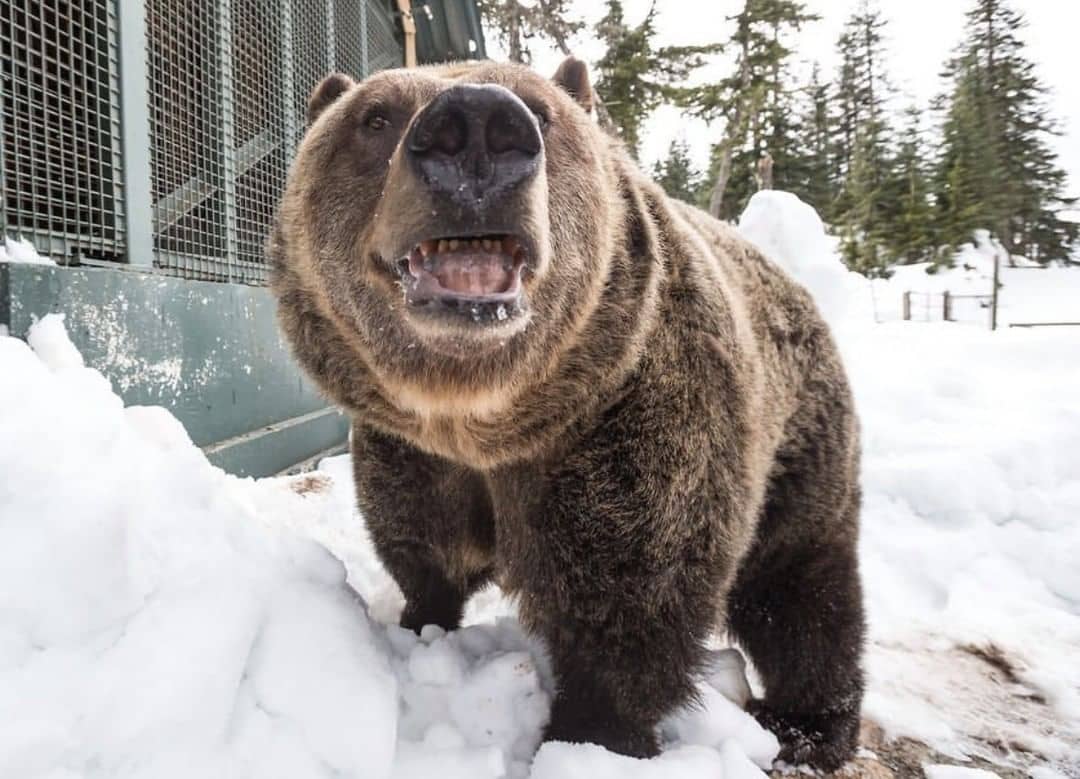 Looking for an informative experience to spend the day with your little kids? Why not pay a visit to the furry residents at Grouse Mountain?
This area is home to the Mountain Refuge for Endangered Wildlife, a wilderness sanctuary where the endangered animals are protected and fostered in a well-nourished environment.
Amongst multiple animals living in the sanctuary, Grinder and Coola bears are the most talked-about residents. They have been around at the refuge since 2001 and winning the hearts of visitors with their carefree and lovely personality.
You can partake in numerous leading-edge interpretative programs hosted by the refuge such as a private ranger talk, learning about the bald eagles and peregrine falcons and many more.
6. Theatre in the Sky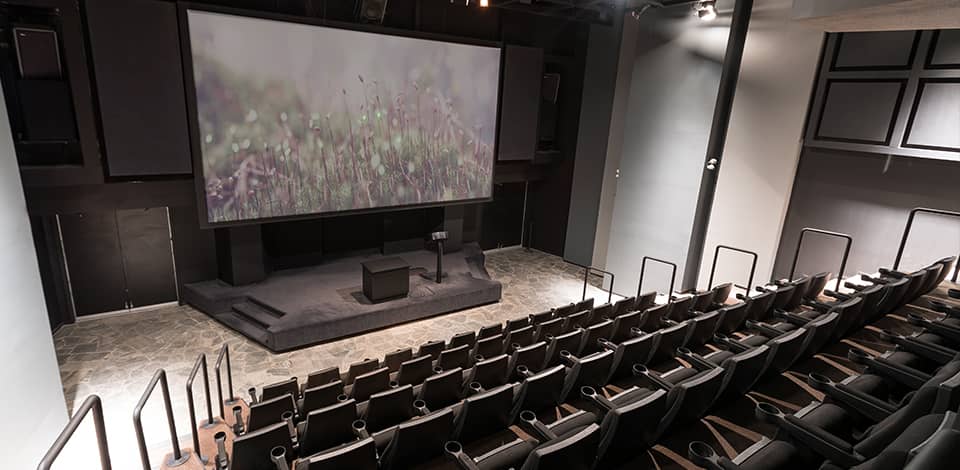 Grouse Mountain is not solely about outdoor adventures! You can lay back at Theater in the Sky, a high-definition cinema that brings you closer to the local wildlife with its exclusive documentaries.
The film Extremely Wild will unfold all you need to know about the grizzly bears, while Wild Within takes you to the deserted natural surroundings of British Columbia.
Theater in the Sky is available all year round and you can choose from their rotated film schedule.
7. Mountain Zip-lining
Grouse Mountain is such a paradise on Earth for thrill-seeking activities and zip-lining is no exception. This game is catered to those who are not afraid of heights and seeking a brand new way to admire the views from above.
You will be zip-lining between the two peaks of Grouse Mountain and Dam Mountain in a five-circuit tour that lasts for 90 minutes. The tour takes you around a small lake and a gigantic valley surrounded by a mesmerizing landscape of the ocean, mountains, and forests down below.
If you hit the area on a clear sky, chances are you will get to see the giant Mt. Baker from Washington State!
8. Skiing and Snowboarding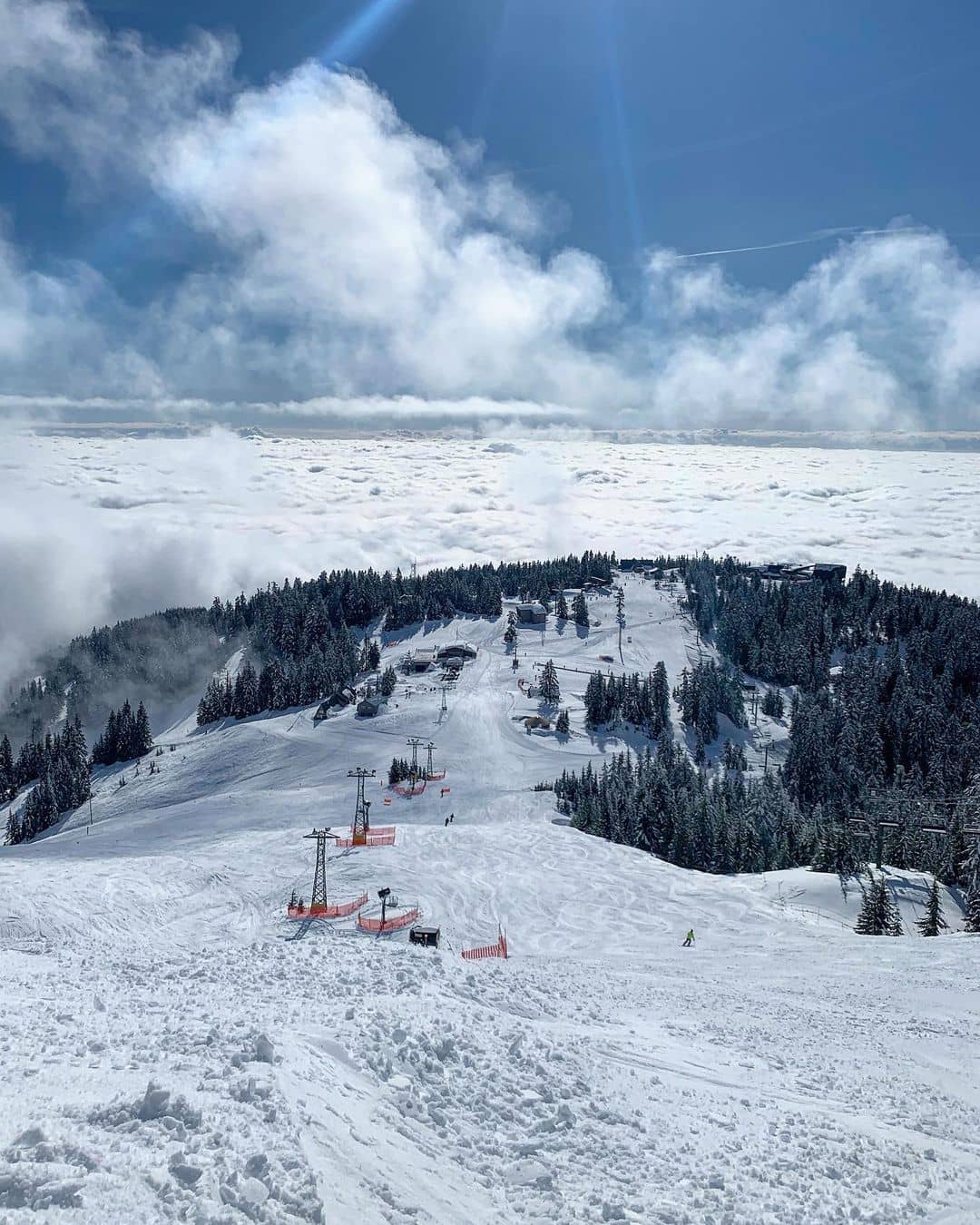 It's a huge mistake if you skip the ski resort at this very mountain! Skiing and snowboarding are traveler's favorite winter activities at Grouse Mountain.
There are 33 ski runs on this snow-covered slope to ride forward. Take on the night skiing and snowshoeing if you're looking for a unique experience! If you're a beginner to skiing, feel free to sign up for a coaching lesson!
9. Disc Golfing
Summer is not all about the beach! Head to the Disc Golf course at Grouse Mountain on a clear sunny day for a rage with your besties! The course sits on the top of the mountain and takes advantage of the rugged terrain to install 18 scattering holes all around the area.
This unique playground allows you to leave all the burdensome behind by throwing Frisbee-like discs at targets. No entrance fee is needed as it's included in your admission ticket.
10. Mountain Ropes Adventure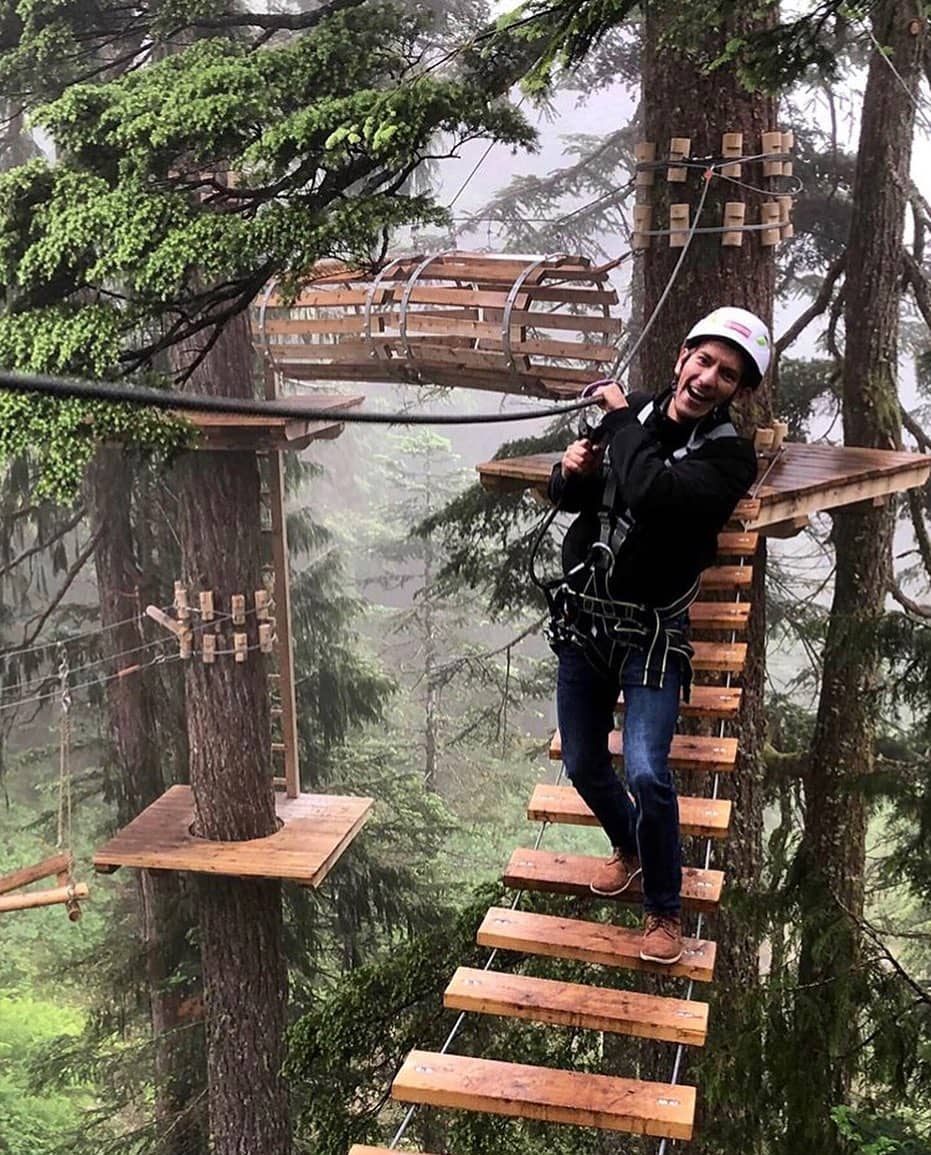 The Mountain Ropes Adventure is another iconic experience Grouse Mountain offers. As the name signals, this is a series of four aerial ropes courses catered to the adventurous spirits who are up for challenges to get the best of laughs.
Embark on this rope trail as you hang in the air, and make your way till the finish with your swinging, jumping, and balancing skills. You can choose amongst their courses depending on your level. The dedicated staff is always there to instruct and help you out.
11. Grouse Mountain Restaurants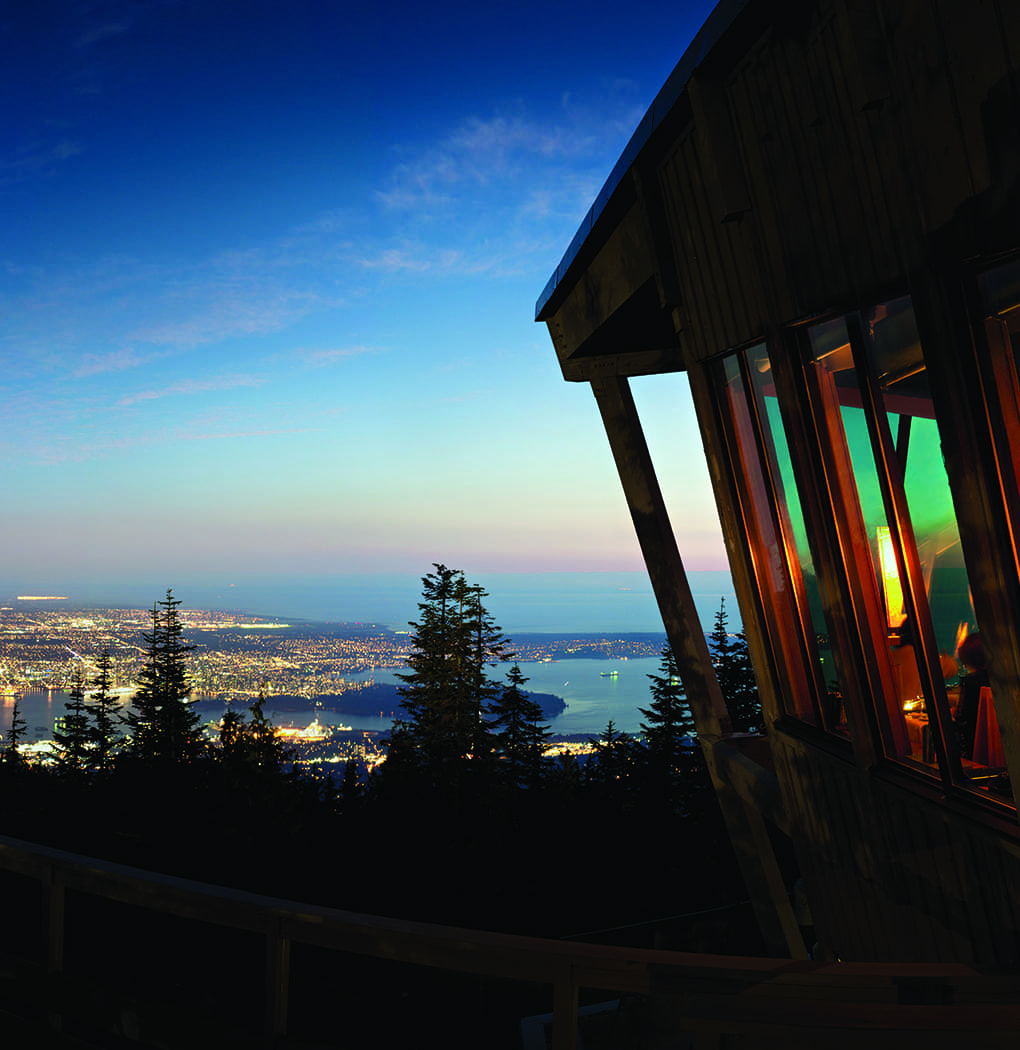 After a long outing day, all you need to do is sit back and enjoy the best meal of the day. Grouse Mountain offers numerous restaurants that can satisfy your hunger.
The fine-dining Observatory serves a prix-fixe menu while you enjoy a completely stunning view of Vancouver. For big foodies aiming at some authentic local dishes, opt for Altitudes Bistro where you can sample their famous Grouse Mountain nachos.
Other than just dining, you can choose from one of our favorite beverage stops such as Grouse Grind Coffee Bar for a hot drink and some finger food, or freshen up with a jolt of caffeine from Starbucks.
Grouse Mountain shows off its finest features when winter comes. Don't miss a chance to visit other hot spots when you make a year-end trip to Vancouver! This selective guide will give you the five best places to visit Vancouver during winter.