How I Cook is a Q&A series that peels back the curtains so you get a glimpse of the backgrounds and stories of some of the best chefs, pastry chefs, mixologists, and food specialists in Vancouver. 
Most chefs point to their childhood experiences in the kitchen with family as the root of their love for cooking. But that's not the case for Chef James Frost of Commercial Drive's Livia Sweets. For him – it wasn't anything like that at all.
We spoke with Chef Frost to hear about his culinary journey, the challenges and the rewards of the job, and his true feelings towards the Vancouver food scene.
How did you get into cooking?
[James]: I don't have a romantic story about stirring pots with my grandmother or anything like that. After I graduated high school I took a job as a Junior Electrician. I didn't have the best grades, and the classroom environment didn't work for me, so picking a trade seemed like a logical choice.
Unfortunately I didn't like being an electrician either, and quit after about 3 months. My father was interested in becoming a cook when he was my age, but his father encouraged him to take on a more stable trade. (Cooking at the time was not considered a stable career like it is now.)
Perhaps seeing an opportunity to live vicariously through me he encouraged me to consider a job in a kitchen. It didn't take me long to fall in love with the environment and the lifestyle, and I never looked back.
How did your career get you to where you are today?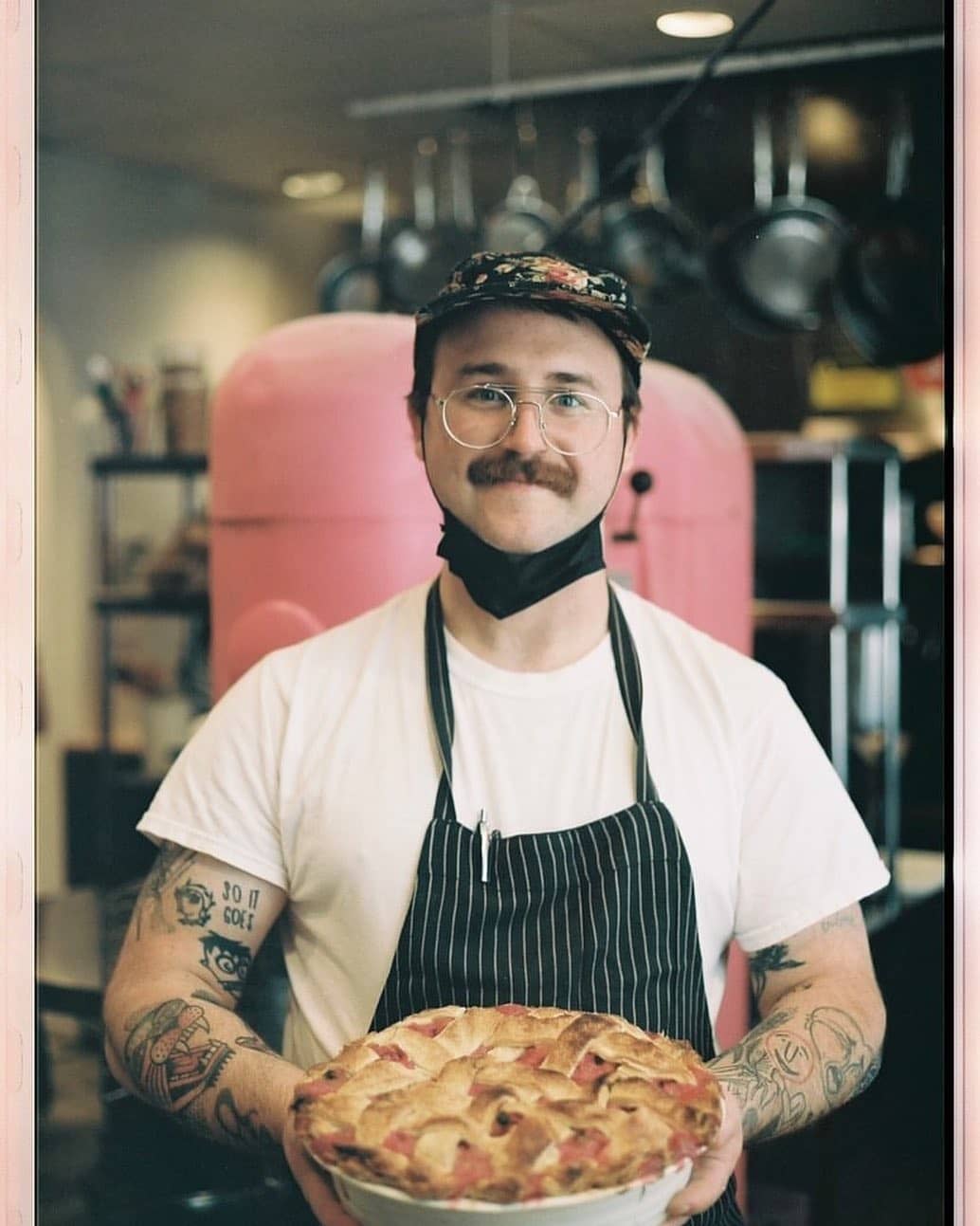 [James]: My cooking career brought focus to my life at a young age, in an era where I felt aimless most of the time. Over time cooking has connected me with the raw ingredients, philosophies, history, and techniques that now make up the backbone of my kitchen and my lifestyle.  
Where do you get your culinary inspiration from? (cultural heritage/family/mentor)
[James]: I draw inspiration from the history and traditions of Italian cooking, and the farmers and foragers that supply our kitchen. Traditional recipes and techniques married with the best quality ingredients available to me locally create an endless stream of inspiration.
Chef Brayden Kozak (Three Boars, Farrow) was an early mentor for me who introduced me to the concept of Farm to Table cooking, and Chef Adam Pegg (La Quercia) instilled in me a respect and love for Italian cuisine that I've carried with me since I first walked through the doors of his kitchen. I draw inspiration every day from Claire Lassam and Jordan Pires, our fearless proprietors who built this business from the ground up.
What would we find you doing when you're not in the kitchen?
[James]: Believe it or not I like to cook! Standing over a single pot and building a ragu from start to finish at any pace that I please is a welcome meditation, and feeding friends and family at my table brings an immediate warmth that isn't as easily detected in a professional kitchen environment.
What is your favourite part of your job?
[James]: Working with the seasons. We work strictly with local suppliers, which requires more discipline and creativity than getting Sysco on the phone, but is infinitely more rewarding.
Recipe testing Sabine Thorsons Jewel Cakes and Honey Pies comes in at a close second.
What is your favourite dish to make and why?
[James] Spaghetti Carbonara! It is deceptively simple and technique driven. The original recipe cannot be improved, and every time I eat it (often) I fall in love all over again. Always on the menu at Livia.
How do you balance your work time and personal time?
[James]: I have a team that I trust, when I need a day I take it!
What was the biggest challenge you faced to get to where you are today?
[James]: As a CIS white man I had a great deal less obstacles than many of my industry peers. A challenge I face daily is recognizing my privilege and making changes to the historically oppressive systems that have long been prevalent in the culinary industry.
Running my own kitchen means I can do daily work towards making kitchen careers safe and sustainable for all people.  
If you could give a piece of advice to your past self, what would you say?
[James]: To my 20 year old self I would say start stretching now because your back is gonna HURT.
What is your under-the-radar food spot in Vancouver?
[James]: Yama Cafe on 2007 E Hastings. They're a family-run business, they're dedicated to quality, and whether it's a rice bowl, breakfast set, or tiny pastry I'm never disappointed.
This adorable Japanese cafe does not get enough attention, spread the word!
What do you love and hate about Vancouver's food scene?
[James]: I love my community, and I love our suppliers.
We could stand to lose a few chain restaurants though don't you think?
---
This is only a bite into the successes of Chef James Frost.
But the next time you visit Livia Sweets on Commercial Drive you will know a little bit more about the effort served into the food in front of you. 
Address: 1399 Commercial Drive, Vancouver BC V5L 3X5
Website | Instagram | Facebook
This piece has been prepared with the help of Kameela Nash.